Whole Wheat French Toast With Raspberries, Blueberries & Pistachios Recipe!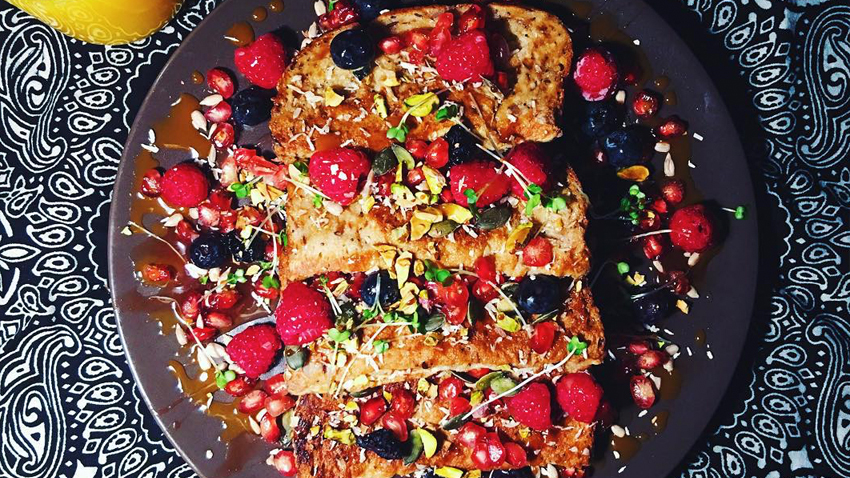 French Toast is a classic breakfast recipe that everybody loves, but it can be high in calories and sugar if it is enjoyed the way most people like to eat it. Here we have a delicious and much healthier alternative, using whole wheat (or other whole grain) bread that gives you all the flavour of regular french toast, but adds in more nutrients with fewer calories. Enjoy!
Healthy French Toast With A Twist
Ingredients
French Toast
2 slices whole wheat toast
2 organic eggs
1 tsp. sea salt
1 tbsp. coconut oil
Toppings
Fresh or frozen raspberries
Fresh or frozen blueberries
Pomegranate seeds
Store bought caramel sauce
Plenty of pistachios, chopped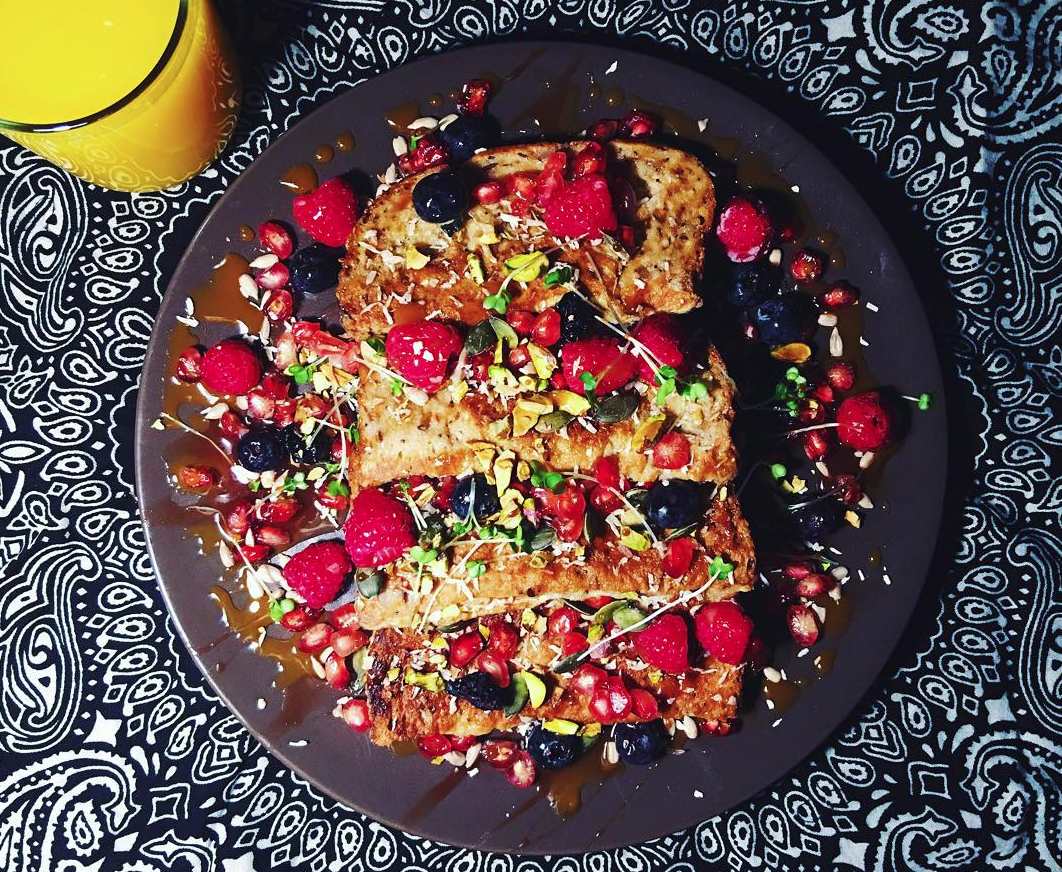 Instructions
1. To make the French toasts, cut each whole wheat toasts in half, using ½ slice to fry each time.
2. Heat the coconut oil in a frying pan.
3. Whisk the eggs in a bowl with the sea salt and dip each ½ slice of toast in the mixture.
4. Place the slices of toast in the frying pan and let cook for 1-2 minutes until golden brown on each side.
5. Add toppings and drizzle with caramel sauce and serve.
Enjoy!

Recipe developed and created by Kia (Kiafruk)