34 Summer Weight Loss Recipes To Help You Look And Feel Better!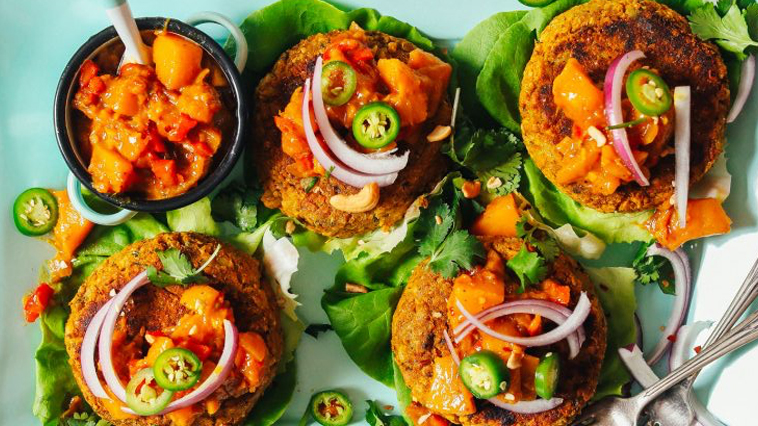 The Summer is almost here and it's typically the time for going on holiday, heading to the beach and generally just getting out and about more!
Gone are the thick sweaters and winter coats, so it's traditionally a time that people want to look their best and feel comfortable in the heat. These recipes could help you on your way to that!
We have collected 34 weight loss recipes, perfect to have in the Summer. Light, fresh absolutely delicious and not loaded with calories, perfect to slot into your healthy eating and exercise routine! As always, save and share your favourites to your preferred social media!

34 Summer Weight Loss Recipes To Help You Look And Feel Better!
Maple Chipotle Pineapple Chickpea BBQ Sandwich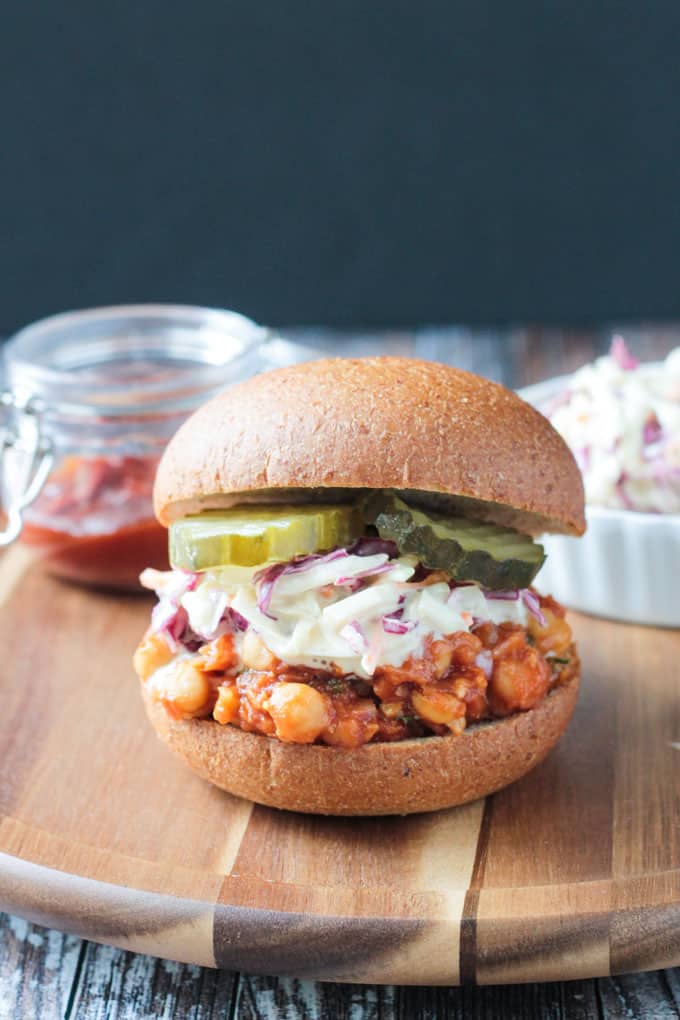 "Maple Chipotle BBQ Sandwich – sweet and mildly spicy, hearty and delicious, this sloppy sandwich is husband and kid approved! It comes together quickly and easily. You're gonna want seconds!" Recipe: VeggieInspired.
Grilled BBQ Chicken Salad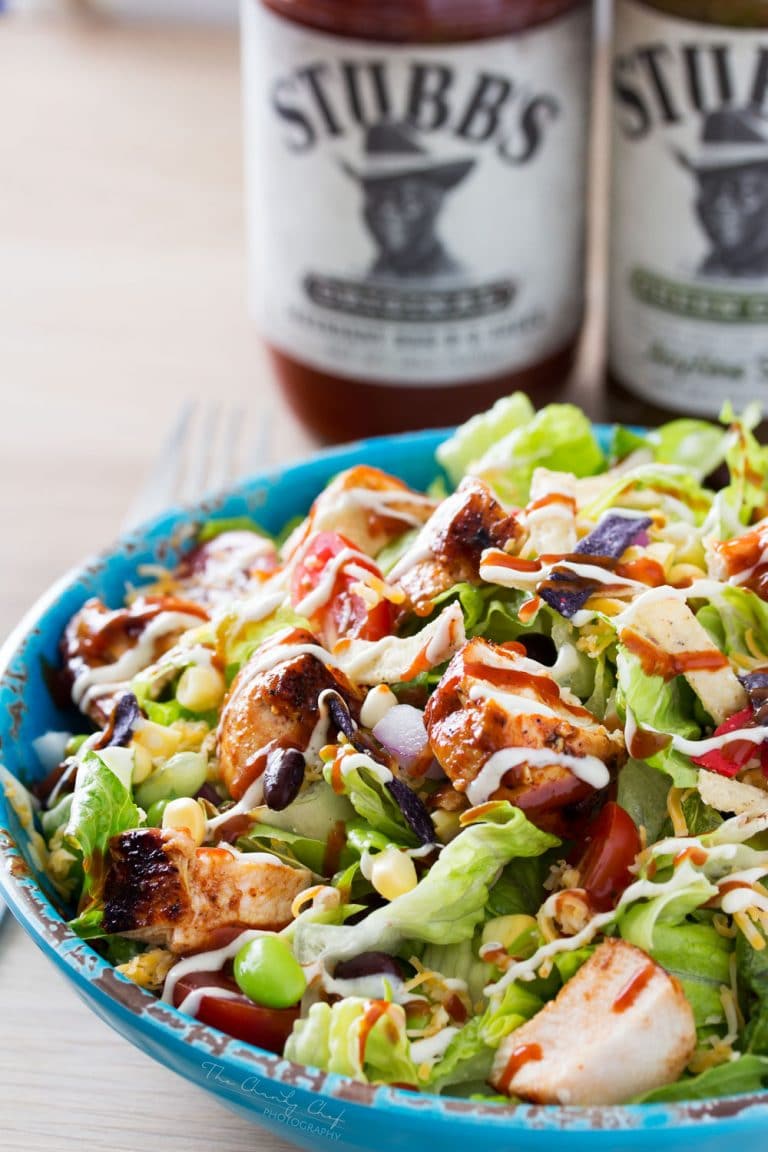 "This fresh and crisp bbq chicken salad is packed with veggies, tender grilled chicken, and topped with bbq sauce and a green chile ranch dressing!" Recipe: TheChunkyChef.
PF Chang's Chicken Lettuce Wraps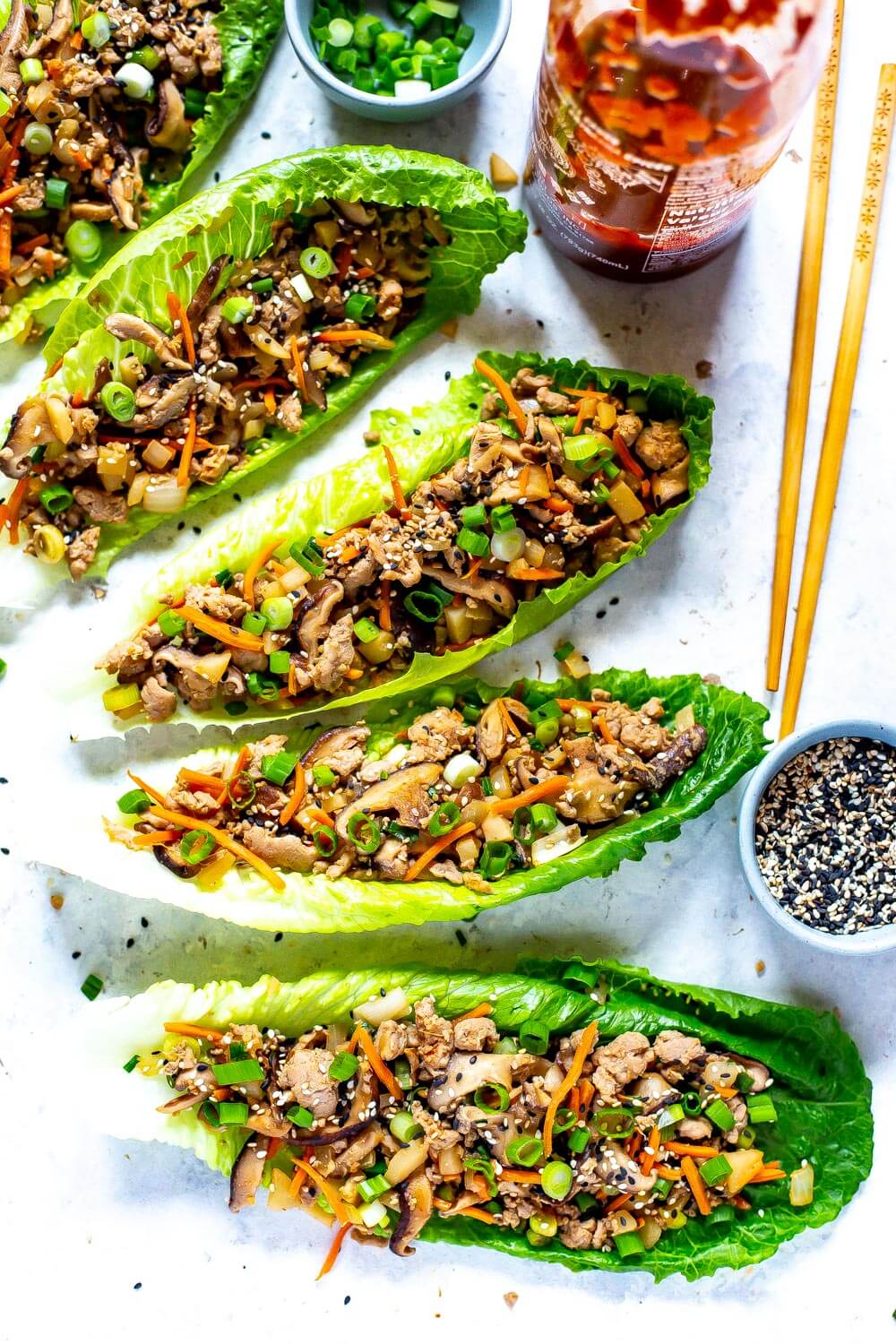 "These PF Chang's Chicken Lettuce Wraps are a super easy copycat of the restaurant version – and they are also a healthy, low carb dinner idea made with ground chicken, mushrooms and water chestnuts!" Recipe: TheGirlOnBloor.
Spicy Cauliflower Burgers With Sweet Potato Buns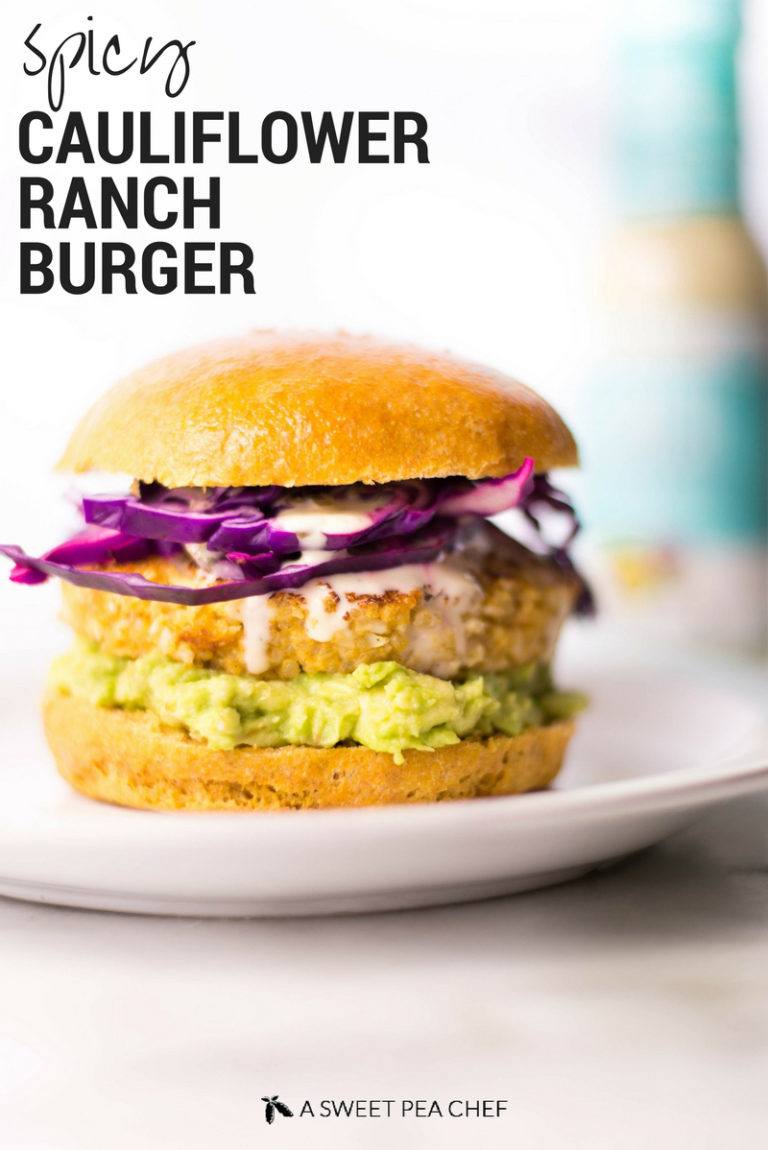 "This cauliflower burger recipe makes the most flavorful, delicious, and filling vegetarian burger I've ever had! And to make the burgers even more delicious and healthy, I used sweet potato buns." Recipe: ASweetPeaChef.
Oven Roasted Greek Chicken Kebabs
"Super quick and easy Greek chicken kebabs are coming in hot today! These can be made on the grill or in the oven for a healthy low carb dinner. These go perfect with a salad." Recipe: LayersOfHappiness.
Fiesta Chicken Quinoa Bowls with Chipotle Vinaigrette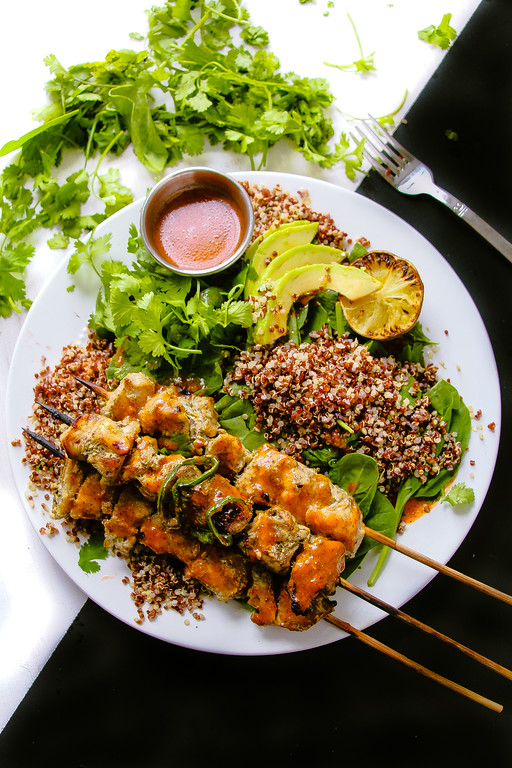 "Your tastebuds with thank you now and your waist will thank you later with this super quick and easy dinner recipe. It is packed with flavor and also just happens to be healthy too!" Recipe: LayersOfHappiness.
Almond Crusted Salmon with Cauliflower Mash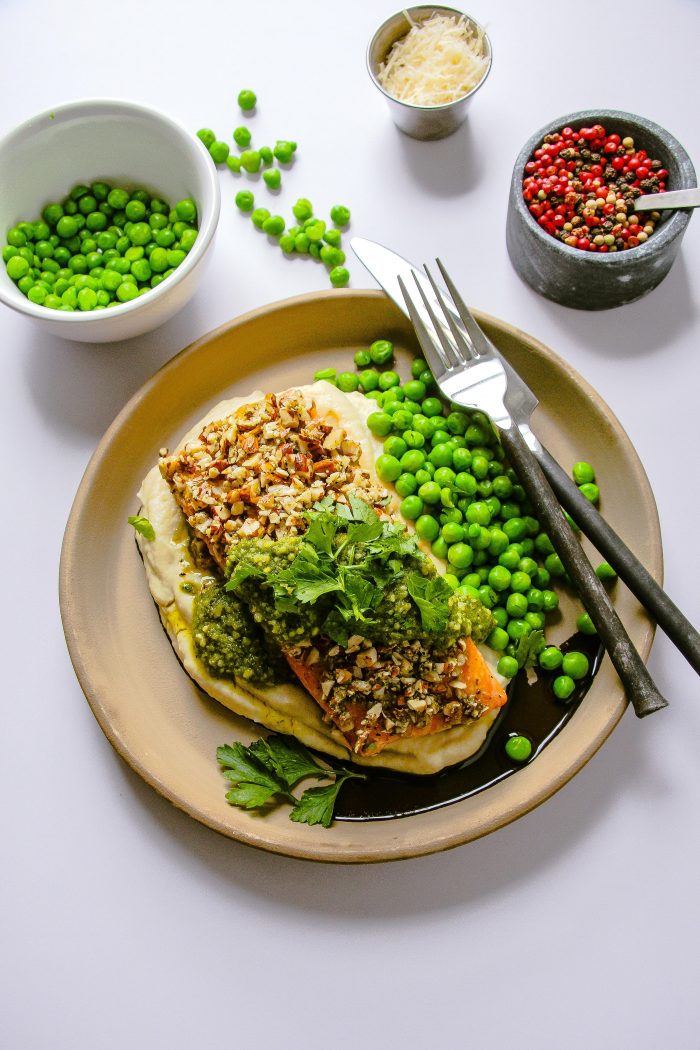 "An easy weeknight meal… packed with flavor and all the nutrients. This salmon meal will be a hit with the whole family!"
Recipe: LayersOfHappiness.
Copycat Sweetgreen Earth Bowls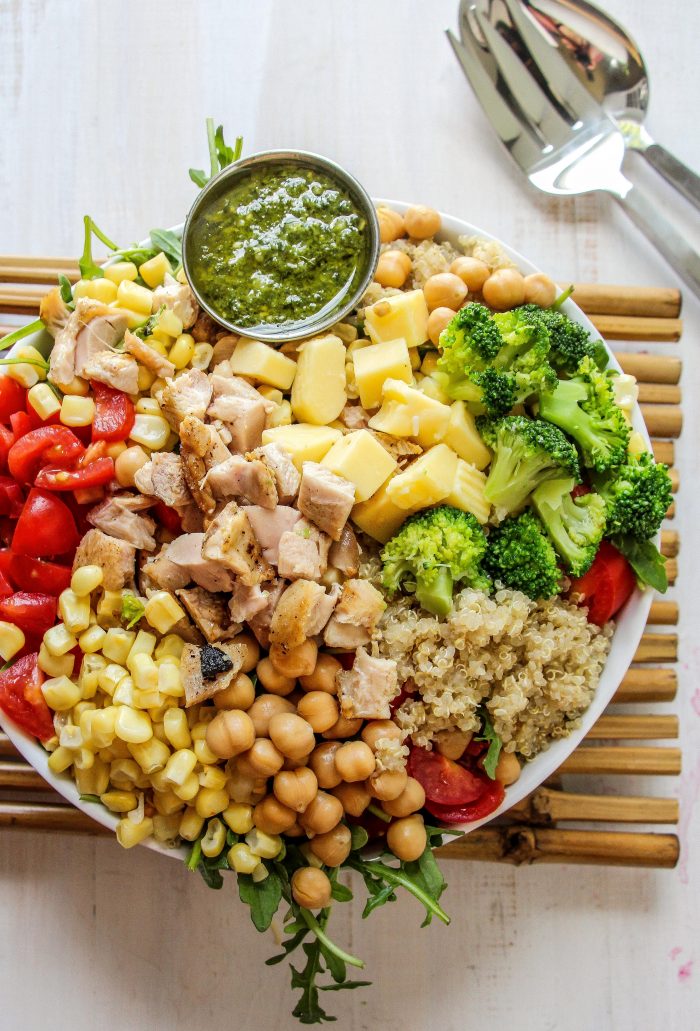 "Easy, flavorful, nutrient packed quinoa bowls that can be made in your very own home! So yummy and easy!" Recipe: LayersOfHappiness.
Basil Lime Grilled Chicken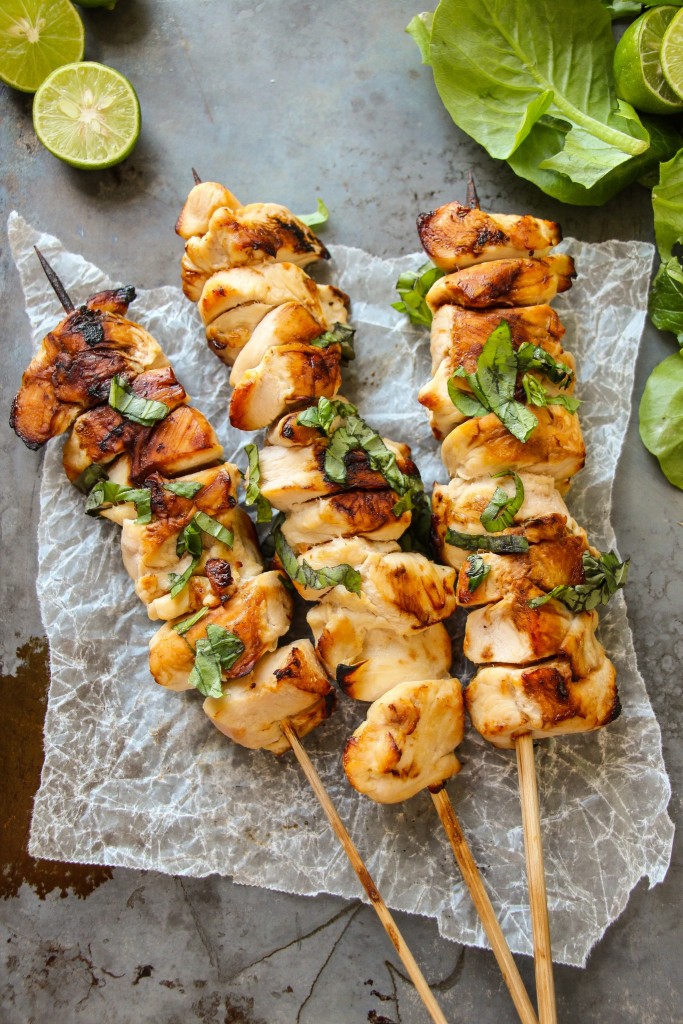 "Fresh flavors and 25 minutes is all it takes to transform chicken into a flavor-packed meal!" Recipe: LayersOfHappiness.
Asian Chicken Lettuce Wraps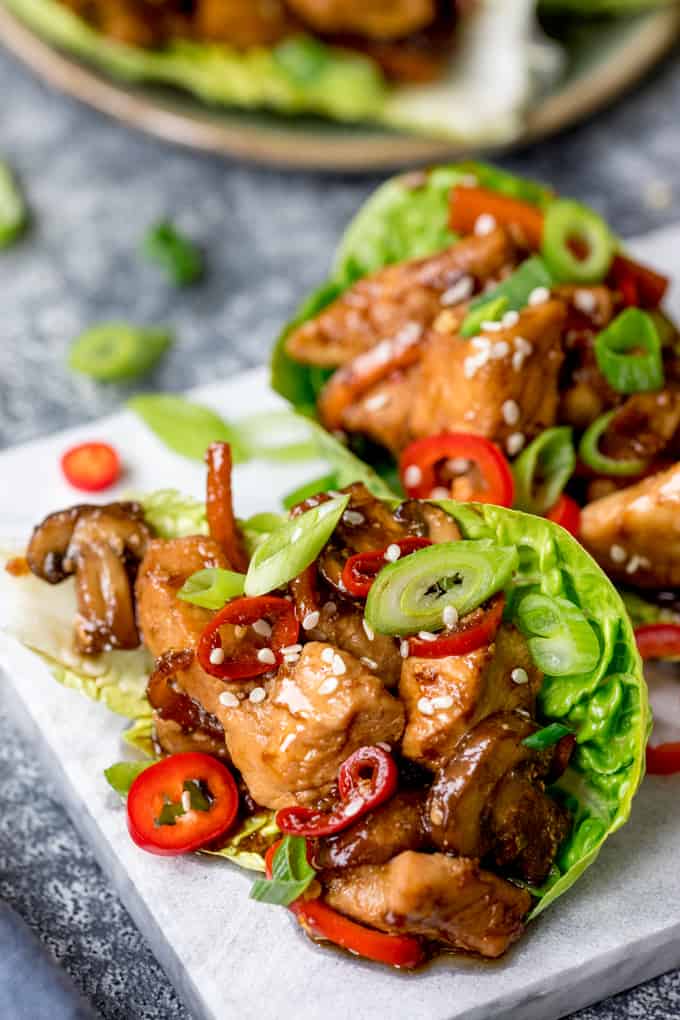 "These Asian Chicken Lettuce Wraps are juicy, spicy, fresh and delicious. A fantastic lunch or appetiser. Plus they're less than 100 calories each hoooorah!!" Recipe: KitchenSanctuary.
Thai Prawns With Cauliflower Rice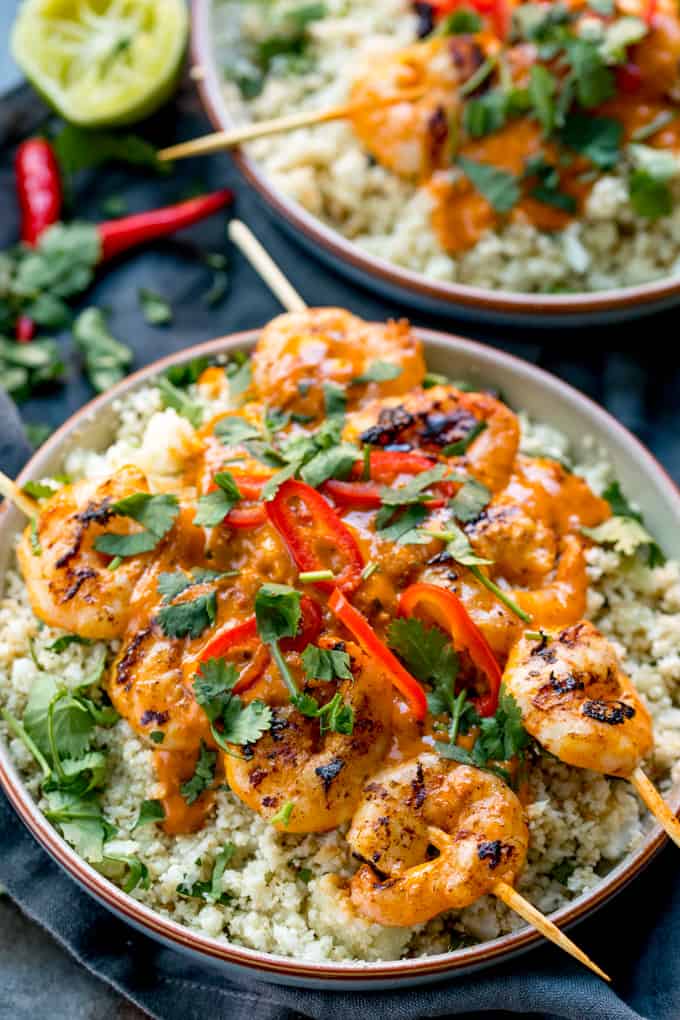 "This Thai Prawns With Cauliflower Rice is a super delicious lighter meal, packed with flavour, ready on the table in under 20 minutes AND under 300 cals." Recipe: KitchenSanctuary.
Vietnamese Steak Salad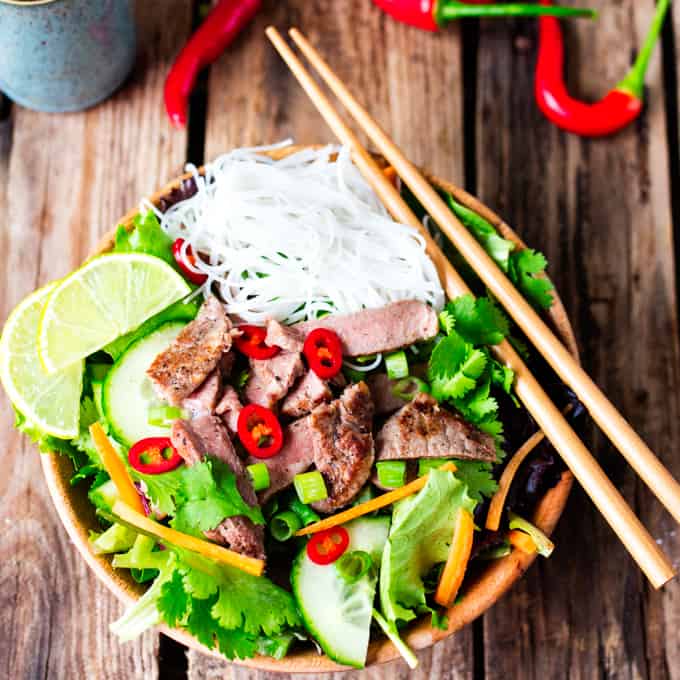 "This Vietnamese Steak Salad is a crisp salad with noodles, tender steak and a spicy dressing – only 270 calories!" Recipe: KitchenSanctuary.
Quinoa Salad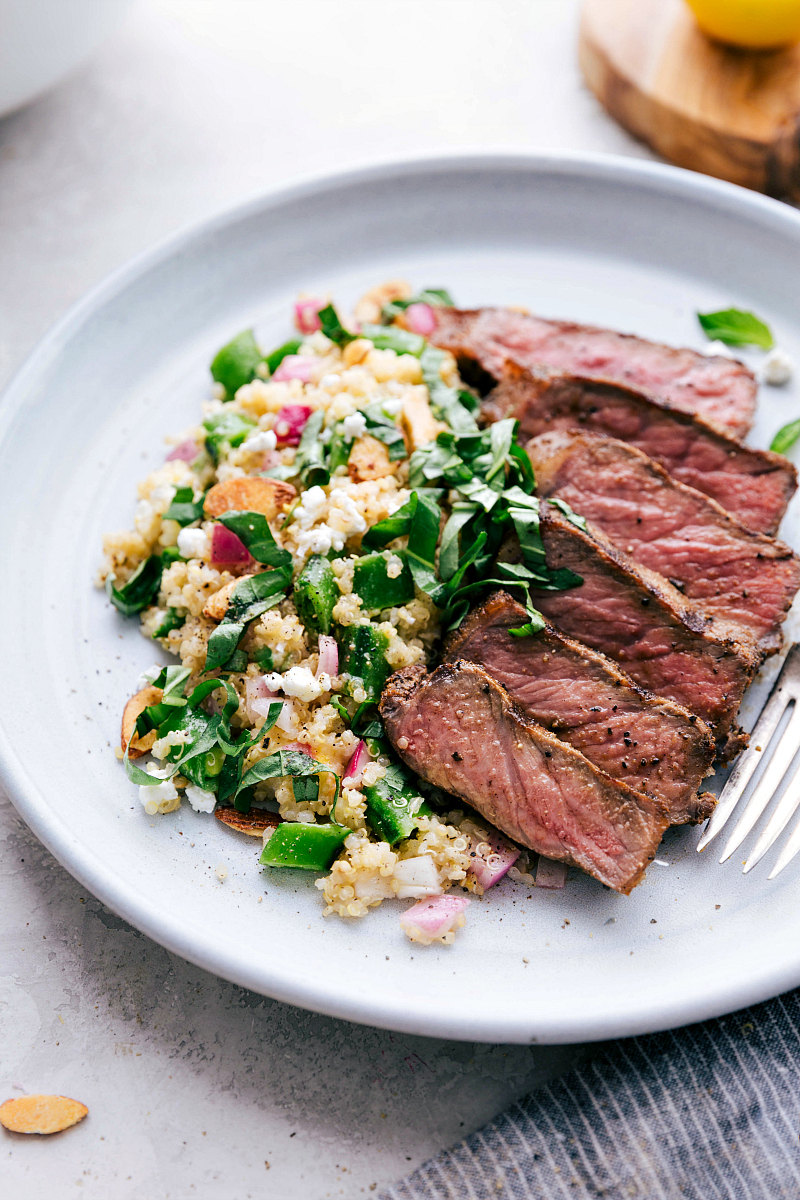 "This fresh Spring Quinoa Salad is easy to make, packed with healthy ingredients, and dressed with a zippy lemon vinaigrette. Serve it alongside some grilled steak (with a 2-ingredient rub!) for a protein-packed and filling meal." Recipe: ChelseasMessyApron.
Vegetable + White Bean Summer Stew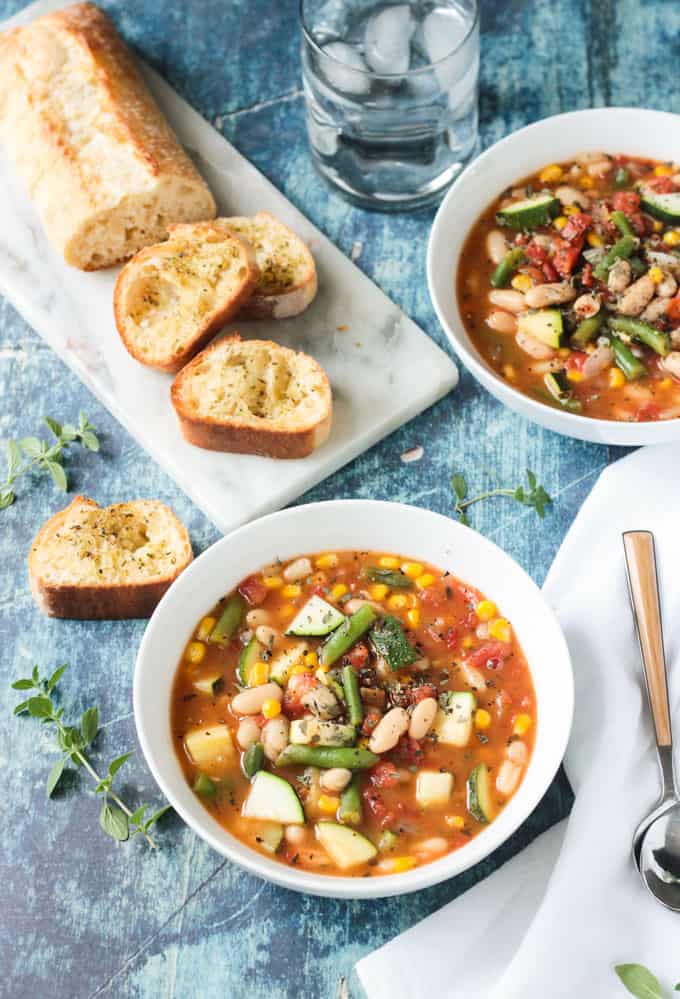 "Summer Stew from Vegan Yack Attack On The Go – an easy vegetable and white bean soup recipe that uses the best of summer garden offerings. It all comes together in less than 30 minutes!" Recipe: VeggieInspired.
Best Healthy Cilantro Lime Chicken With Avocado Salsa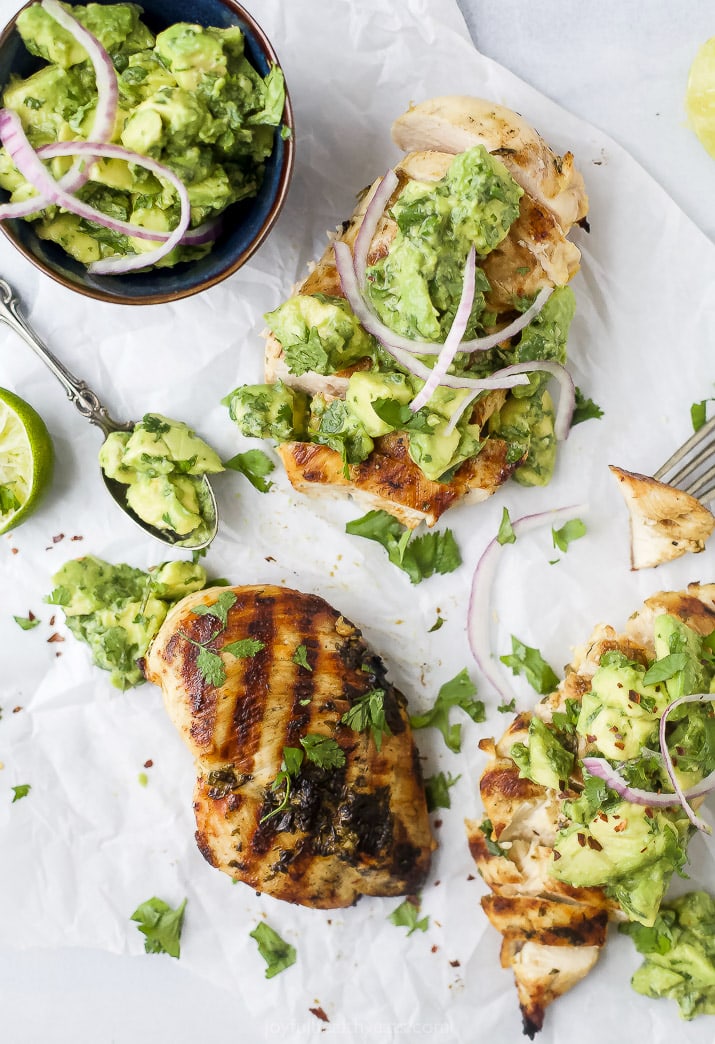 "Tender Juicy Cilantro Lime Chicken made with a quick marinade then grilled to lock in all the flavors. This paleo chicken recipe is topped with a fresh zesty Avocado Salsa – a healthy, easy, 30 minute meal you'll love." Recipe: JoyfulHealthyEats.
Easy Grillable Veggie Burgers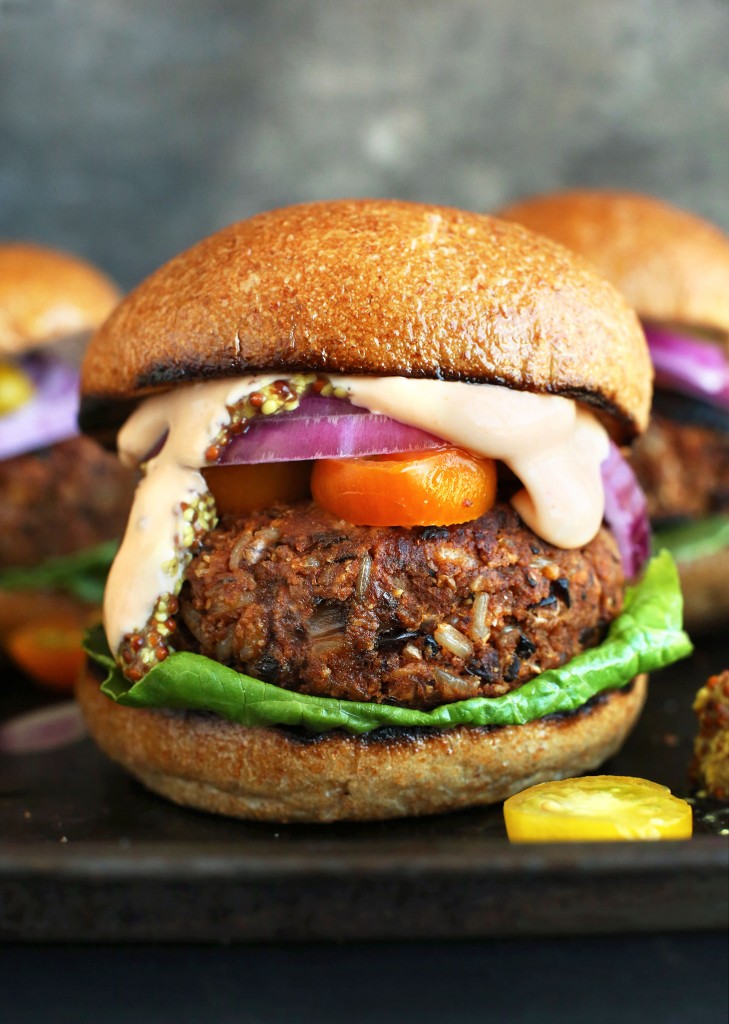 "Easy, grillable veggie burgers with just 10 ingredients (give or take a spice)! Flavorful, hearty and perfect for summertime grilling. Hearty enough to please meat-eaters and vegans alike!" Recipe: MinimalistBaker.
Shrimp Tacos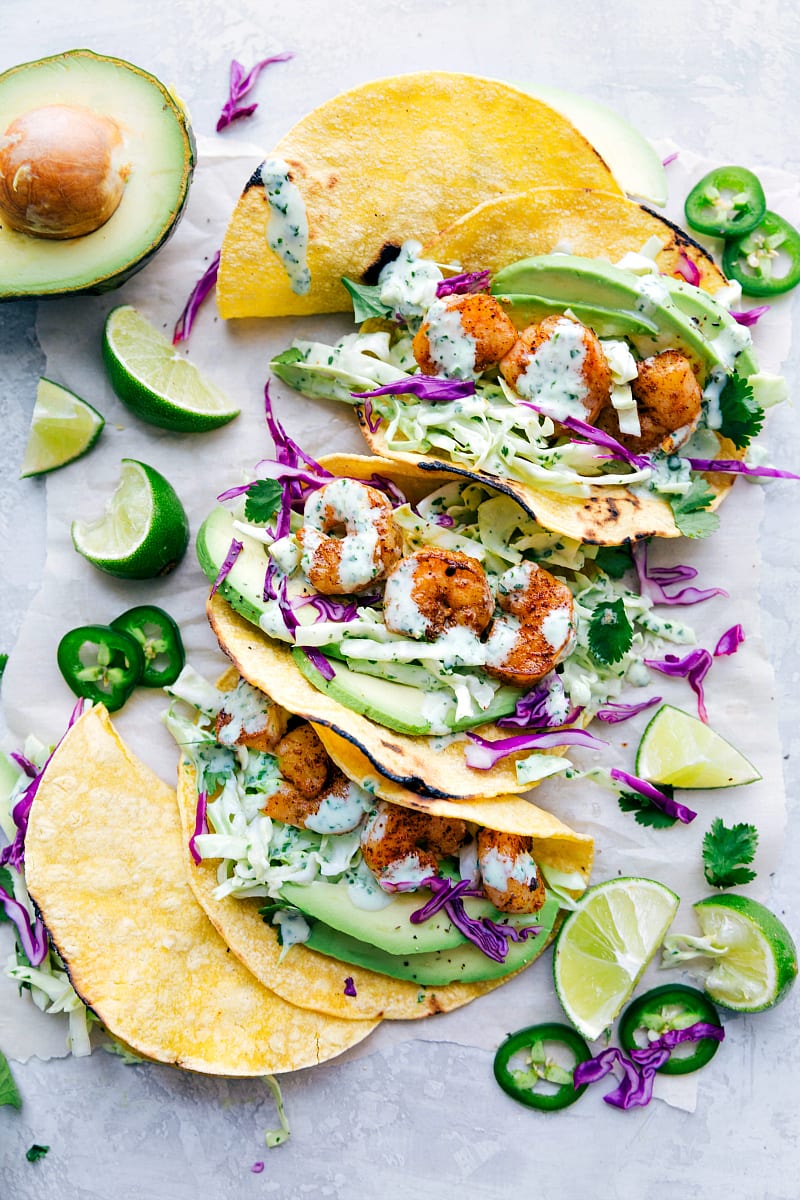 "Perfectly seasoned shrimp with cilantro-lime slaw and fresh avocado all packed in a tortilla. These shrimp tacos can be ready in 30 minutes or less! (Plus, prep ahead tips!)" Recipe: ChelseasMessyApron.
Shiitake Maki With Carrot Ginger Sauce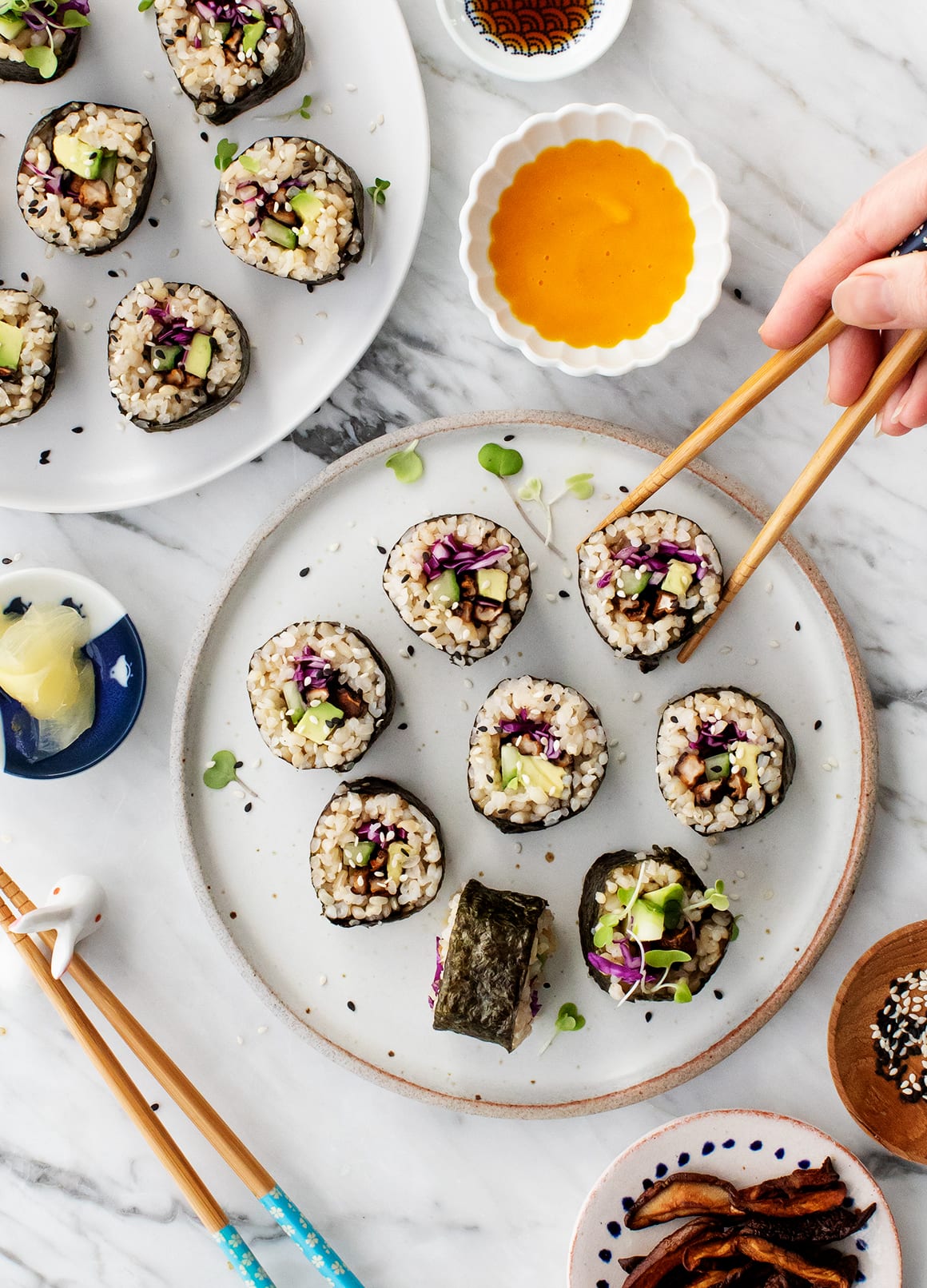 "Fun & fresh veggie sushi rolls made with brown rice, roasted shiitakes, cabbage, cucumber, avocado, and a tangy carrot-ginger dipping sauce." Recipe: LoveAndLemons.
Asian Edamamee Burgers (Vegan)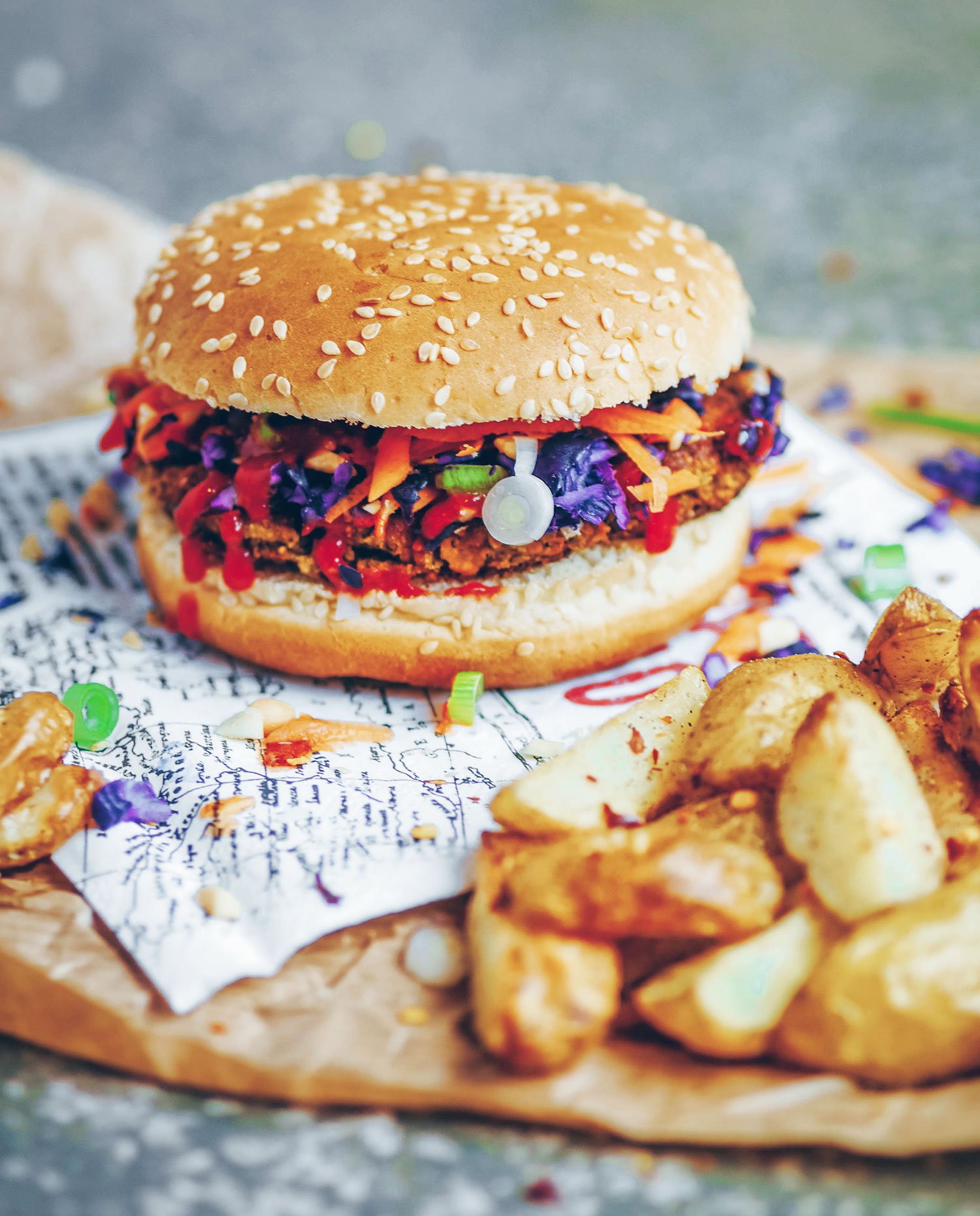 "Although burgers are considered as a junk food, they can be really healthy if made at home, especially ones packed with vegetables. You can make them even healthier my baking instead of frying (although they taste so much better shallow fried!). And if you're trying to cut calories, leave out the bun and serve your burger with a huge side salad, vegetables or roasted sweet potato wedges." Recipe: NadiasHealthyKitchen.
American Style Vegan Burgers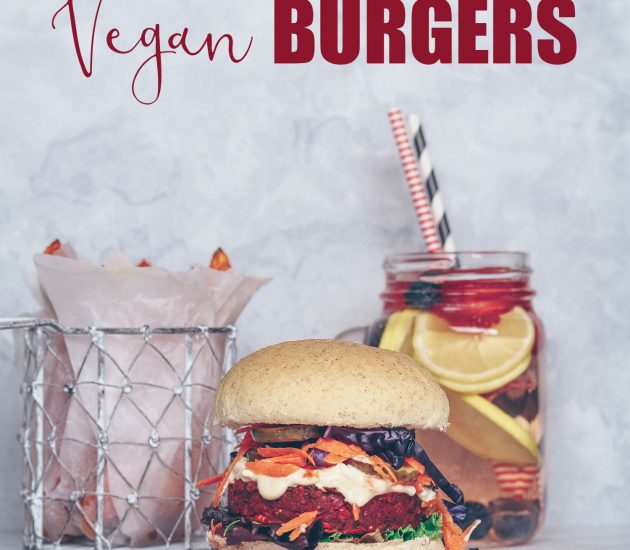 "When I think of American food, the first thing that pops into my head is burgers and fries, I mean French fries 😛 and for this recipe I chose to use Purple GOODMINZ for the base as I wanted the burgers to have that medium rare, pink-in-the-middle 'meaty' kind of feel." Recipe: NadiasHealthyKitchen.
Honey Dijon Broiled Salmon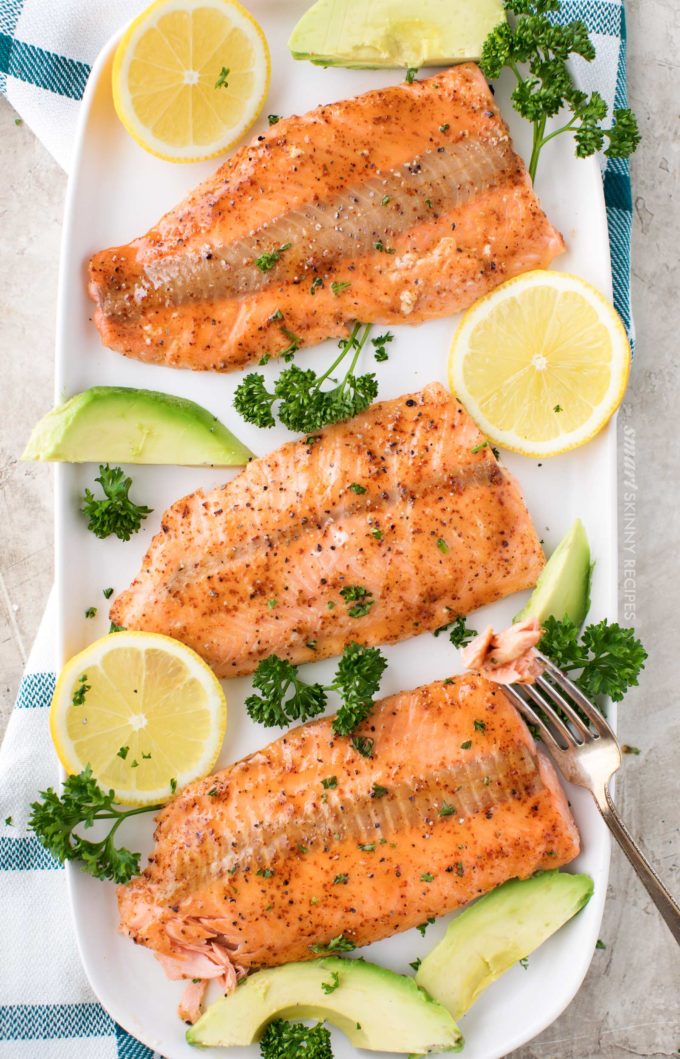 "Succulent and juicy salmon filets are brushed with a simple honey dijon sauce, then broiled to tender, healthy perfection!" Recipe: TheChunkyChef.
Vegan BBQ Tofu Burger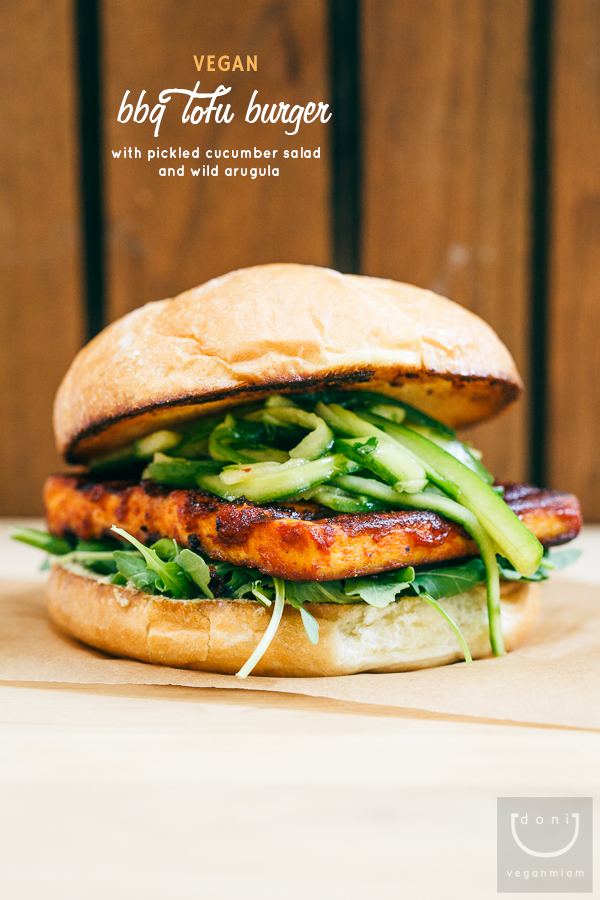 "Ever had a vegan BBQ tofu burger with some Asian flavors? I like having pickled cucumbers in a typical vegan Asian burger. My favorite filling consists of pickled cucumber slaw, toasted sesame oil, good vegan hamburger buns, greens, BBQ tofu and Sriracha sauce." Recipe: VeganMiam.
Easy Grilled Steakhouse Kebabs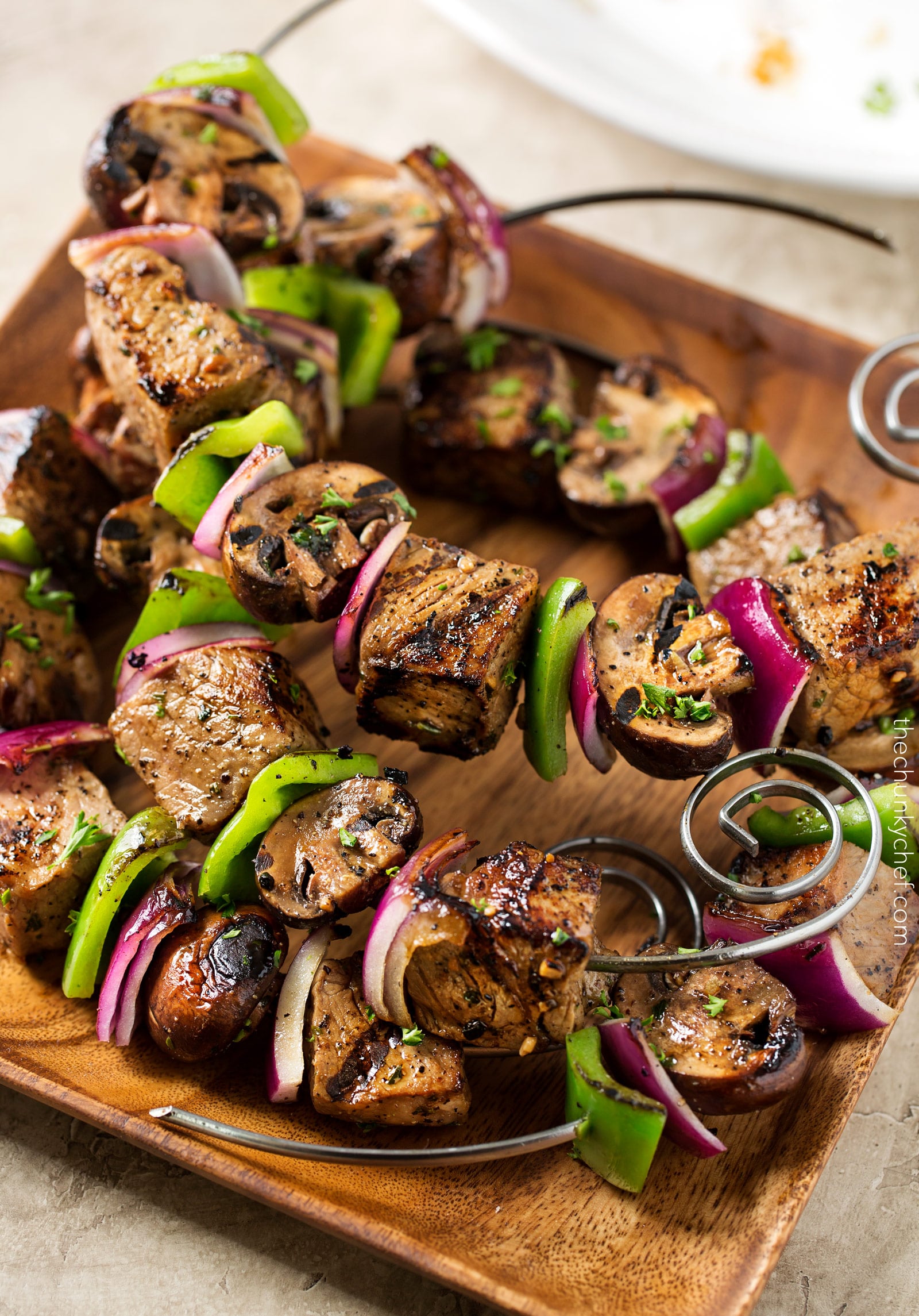 "TENDER PIECES OF STEAK ARE BATHED IN A FLAVORFUL MARINADE, SKEWERED WITH ONIONS, PEPPERS AND MUSHROOMS, THEN GRILLED TO JUICY STEAKHOUSE PERFECTION!" Recipe: TheChunkyChef.
Pesto Vegetable Bowls
"Perfectly roasted cauliflower, broccoli, carrots, and white beans atop a bed of easy (5-minute) pesto couscous. This easy vegetarian meal of pesto vegetables is packed with flavor, protein, and healthy fats." Recipe: ChelseasMessyApron.
Rainbow Kale Salad With Carrot Ginger Dressing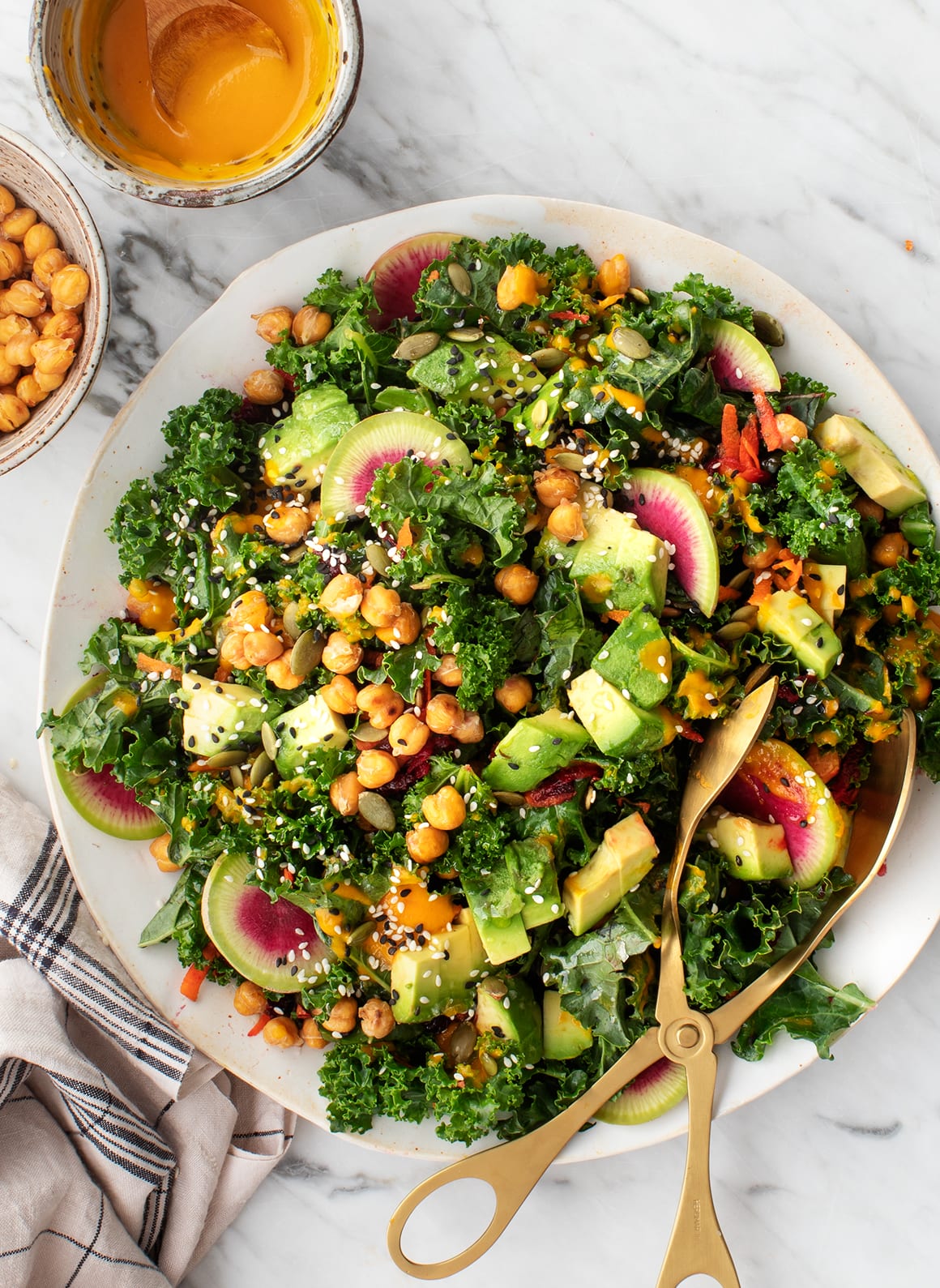 "This happy, feel-good kale salad is packed with colorful vegetables, crispy chickpeas, avocado, cranberries, and pepitas. Great for lunch!" Recipe: LoveAndLemons.
Sesame Crusted Tuna Steak On Arugula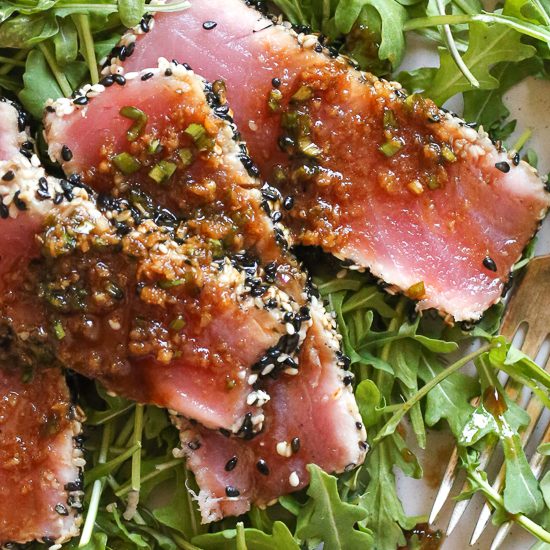 "Sesame Crusted Tuna Steak on Arugula drizzled with a balsamic soy-ginger vinaigrette – yum!" Recipe: SkinnyTaste.
Mason Jar Southwest Chicken Salad With Cilantro Lime Dressing
"Easy Delicious Southwest Chicken Salad with a zesty Cilantro Lime Dressing. This veggie and protein packed mason jar salad is the perfect meal prep for the week – only takes 30 minutes!" Recipe: JoyfulHealthyEats.
Curry Spiced Quinoa Chickpea Burgers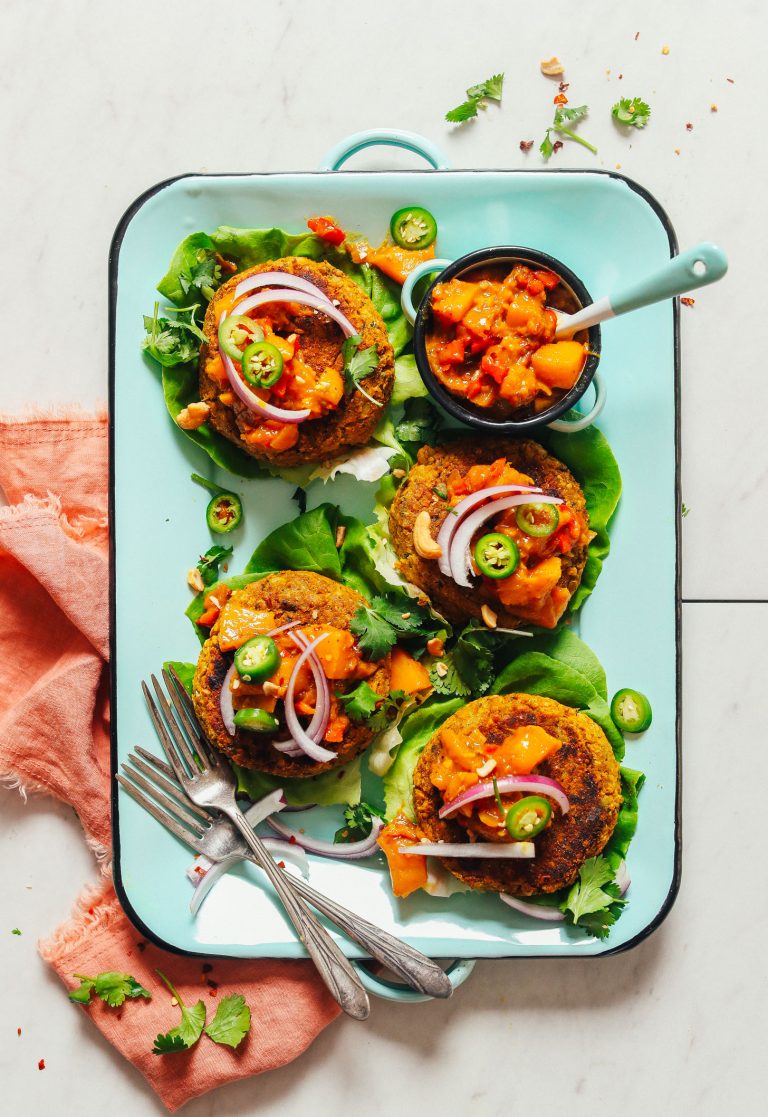 "I've been so excited to share this recipe since perfecting the concept this summer. I'd been dreaming of a curry-infused chickpea burger for a while. And although it took me several tries to nail, it was totally worth the effort! Friends, it's burger time." Recipe: MinimalistBaker.
Jamaican Jerk Tacos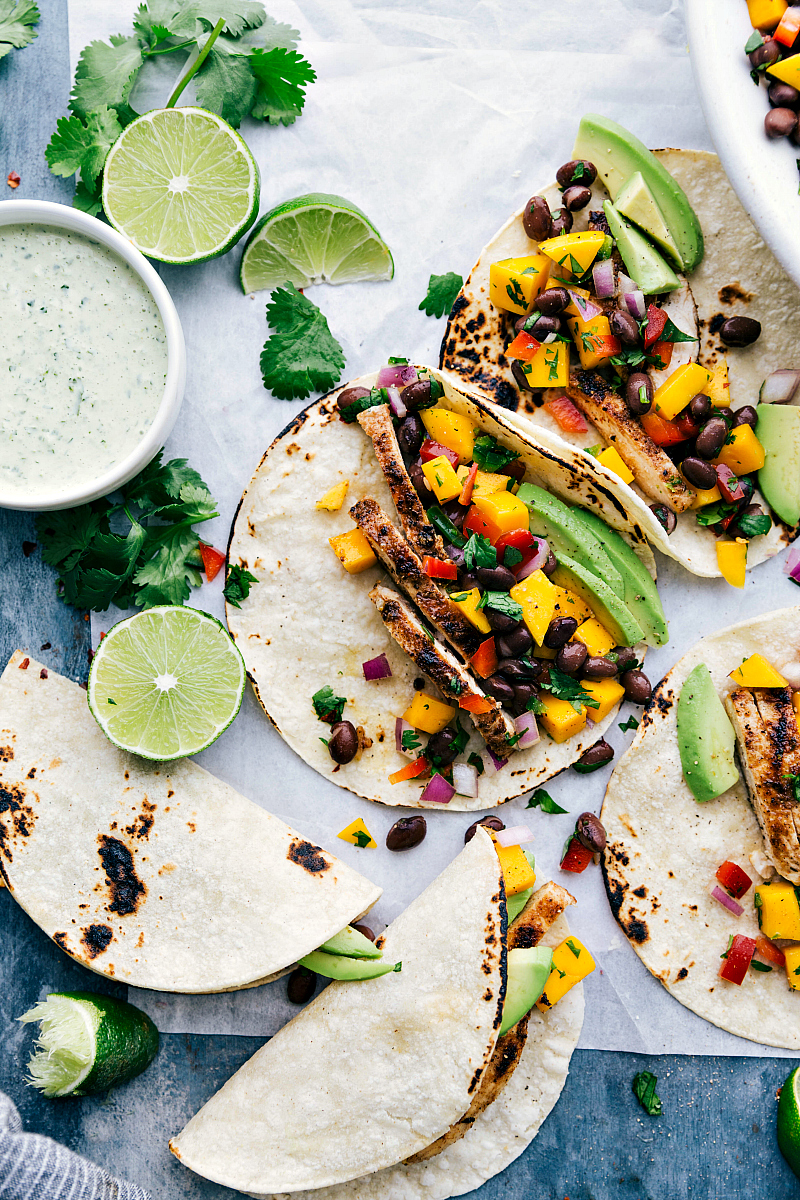 "Jamaican jerk tacos made with spice-rubbed chicken, a mango black bean salsa, and a delicious jalapeño-cilantro sauce." Recipe: ChelseasMessyApron.
Avocado Chicken Egg Salad Recipe With Creamy Lemon Dill Dressing
"Easy egg salad recipe with avocados, chicken, corn, bacon, and a creamy lemon dill dressing! Delicious just served on its own, as a side, or on a bun!" Recipe: DietHood.
Mediterranean Sea Bass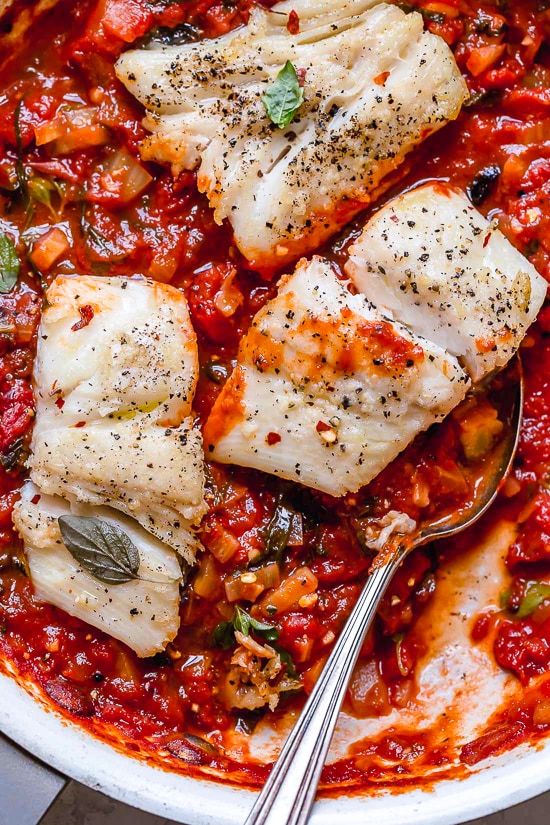 "This healthy Mediterranean Sea Bass is smothered in a piquant, healthy, Mediterranean-inspired sauce made from tomatoes, white wine, fennel and olives." Recipe: SkinnyTaste.
Baked Salmon Foil Packets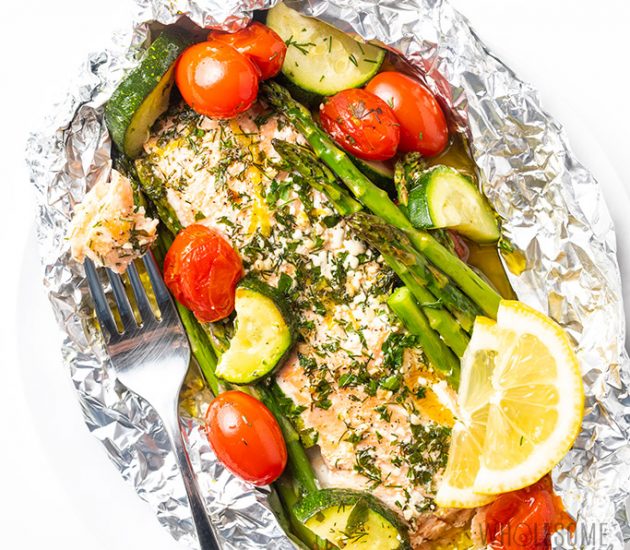 "Healthy salmon foil packets with vegetables in 25 minutes! Make delicious & EASY baked salmon foil packets in the oven or salmon foil packets on the grill." Recipe: WholesomeYum.
Kale Chicken Pasta Salad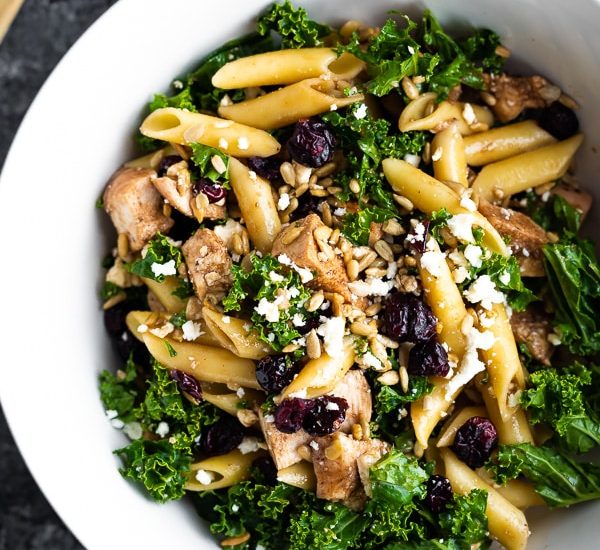 "Kale chicken pasta salad with a tangy balsamic vinaigrette, sunflower seeds and dried cranberries. Works great for meal prep or a weeknight dinner." Recipe: SweetPeasAndSaffron.
Taco Salad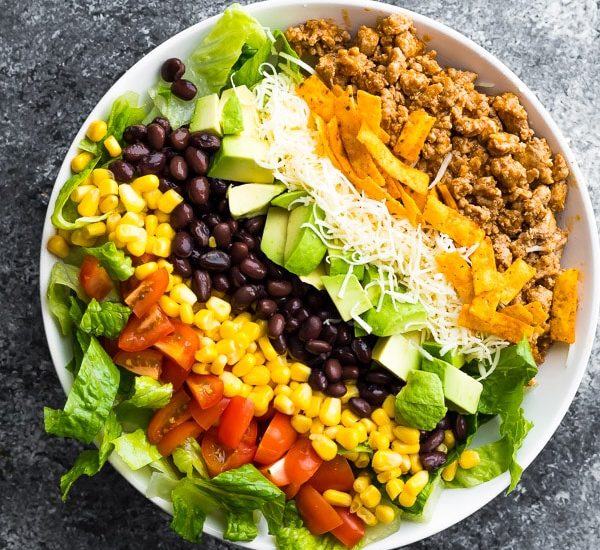 "Taco salad recipe with turkey taco meat, tortilla chips, cheese, avocado, black beans, corn, tomatoes and romaine lettuce. Plus instructions on how to store for meal prep." Recipe: SweetPeasAndSaffron.