51 Delicious Keto Recipes That Make The Perfect Weight Loss Dinner!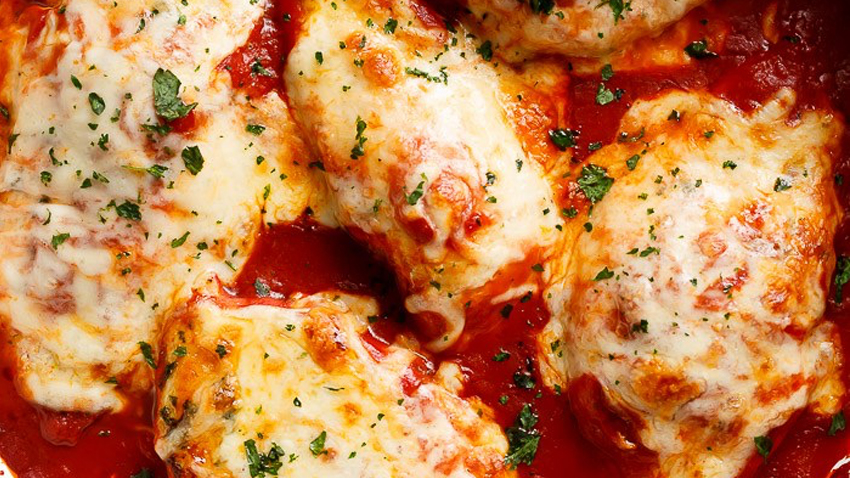 The Ketogenic Diet has been gaining popularity for a long time and it's not hard to see why. "Keto", as many people call it, refers to eating a high fat, high protein, very low carb diet.
Replacing carbs with fats, puts your body in a metabolic state called Ketosis, which means your body becomes very efficient at using body fat as it's source of energy. A diet where you can eat bacon, meat, butter, cream and cheese? It sounds too good to be true. You can learn more about this diet here and decide if it's for you.
Here, we have collected 51 keto dinner recipes that are perfect for helping you lose weight and get in shape! Try out your favourites, and share and save any you would like to try on your social media! Enjoy!

51 Delicious Keto Recipes That Make The Perfect Weight Loss Dinner!
Keto Steak Tacos With Pork Rind Tortillas
"The best part about these Keto Steak Tacos on Pork Rind Tortillas is they are extremely low carb. With so few ingredients, they are sure to become a fast favorite!" Recipe: HeyKetoMama.
Low Carb Cashew Chicken

"Our easy cashew chicken recipe has quickly grown into one of the most popular recipes on our blog. This is the dish we always turn to when we are in the mood for some Thai takeout!: Recipe: ketoconnect.net
Steak Fajita Roll Up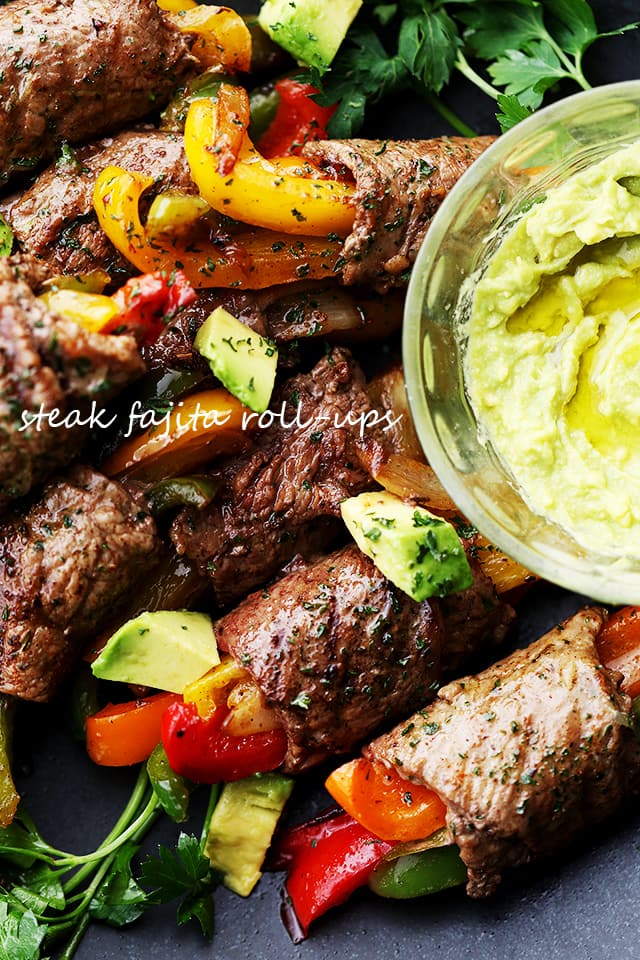 "Steak Fajita Roll-Ups – Ditch the flour tortillas and make this amazing low-carb version of your favorite steak fajitas!" Recipe: diethood.com
Easy Keto Salmon Cakes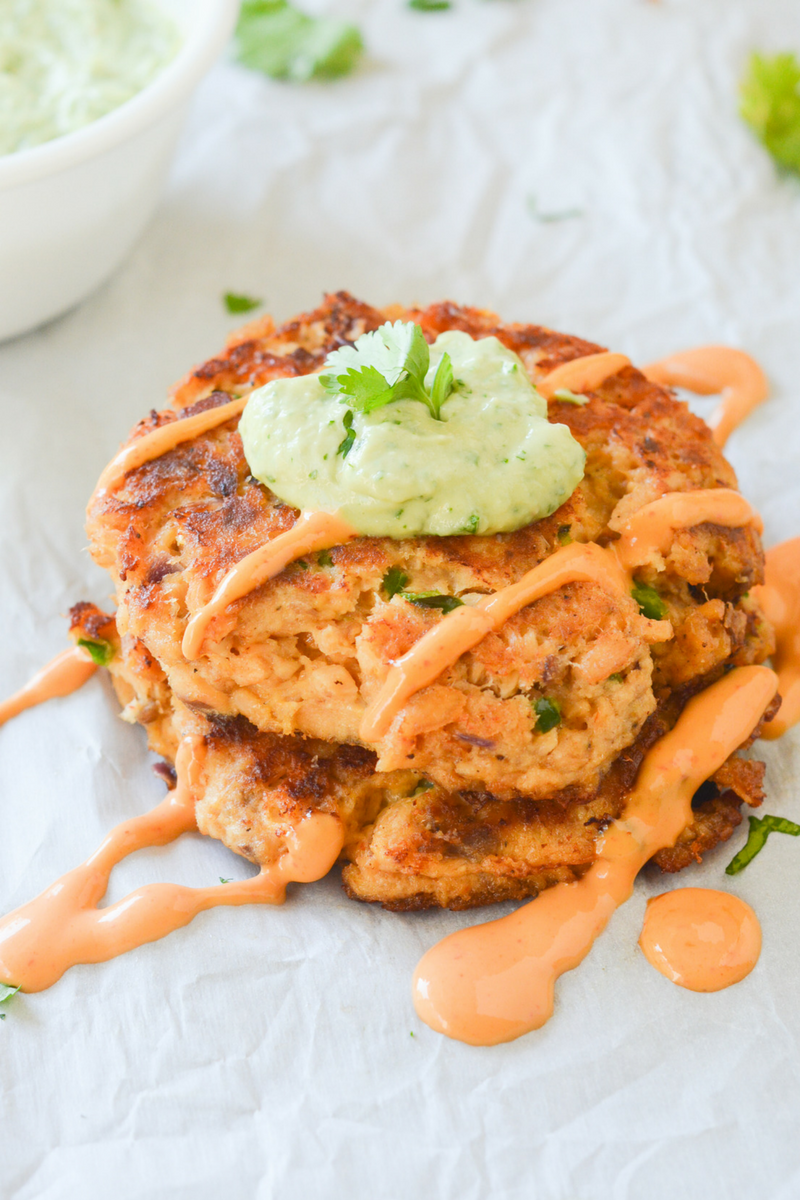 "These easy keto salmon cakes are a fun and flavorful low carb meal without any hassle. Great for quick lunches and easy meal prep!" Recipe: HeyKetoMama.
Garlic Butter Brazilian Steak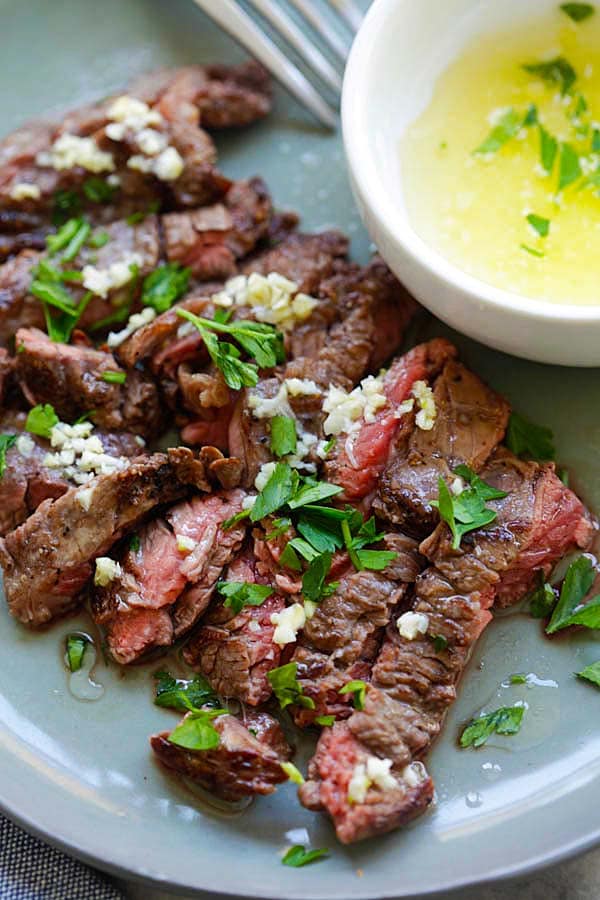 "Garlic Butter Brazilian Steak – the juiciest and most tender steak with a golden garlic butter sauce. Takes 15 minutes and dinner is ready!" Recipe: Rasamalaysia.
Keto Chicken Enchilada Bowl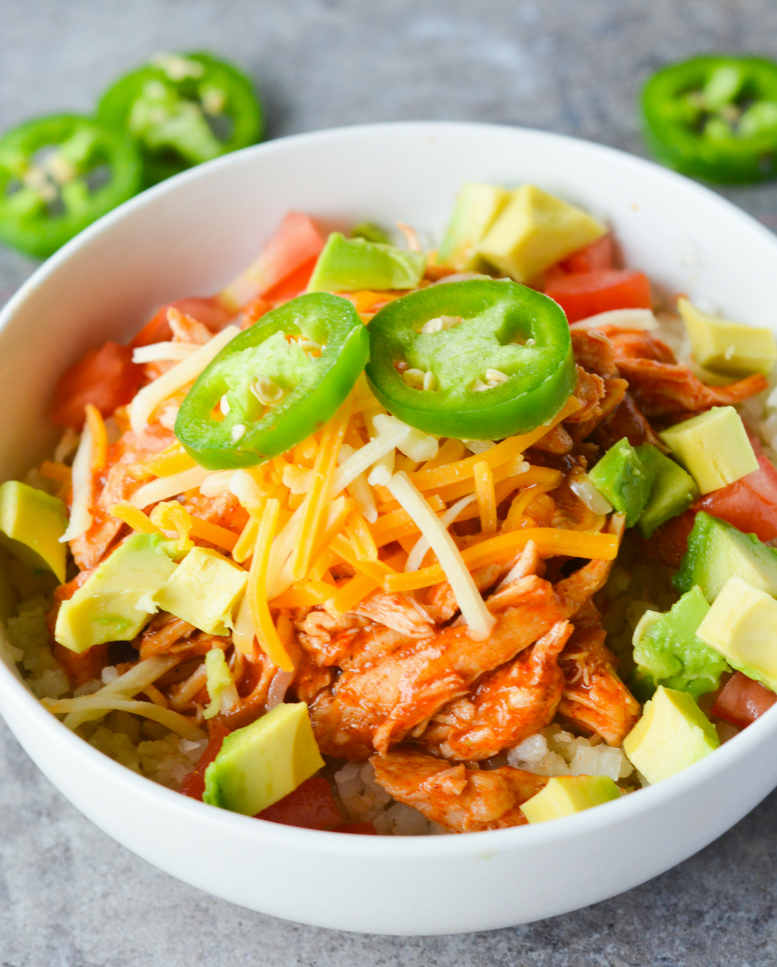 "This Keto Chicken Enchilada Bowl is a low carb twist on a Mexican favorite! It's SO easy to make, totally filling and ridiculously yummy!" Recipe: HeyKetoMama.
Baked Bacon Wrapped Chicken Tenders Recipe – 3 Ingredients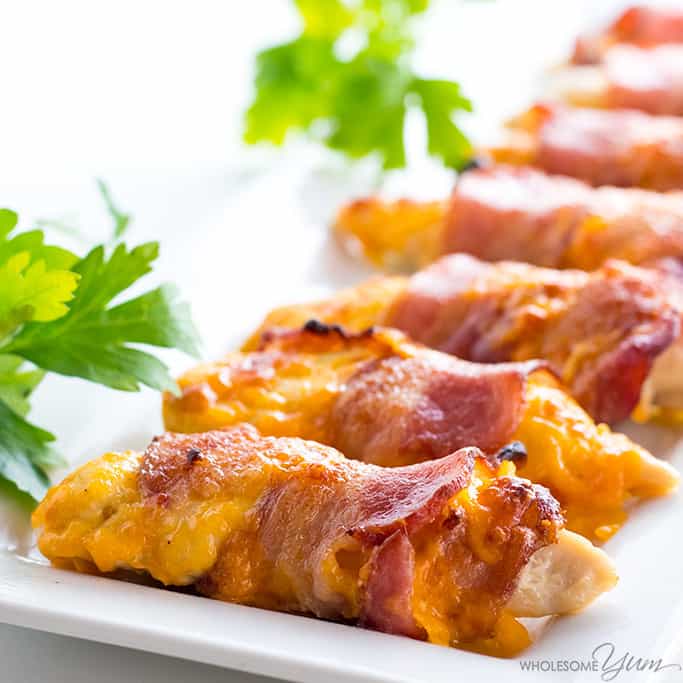 "This easy baked bacon wrapped chicken tenders recipe needs just 3 common ingredients – chicken, bacon, and cheese! Ready in under 30 minutes." Recipe: WholesomeYum.
Quick And Easy Broccoli Chicken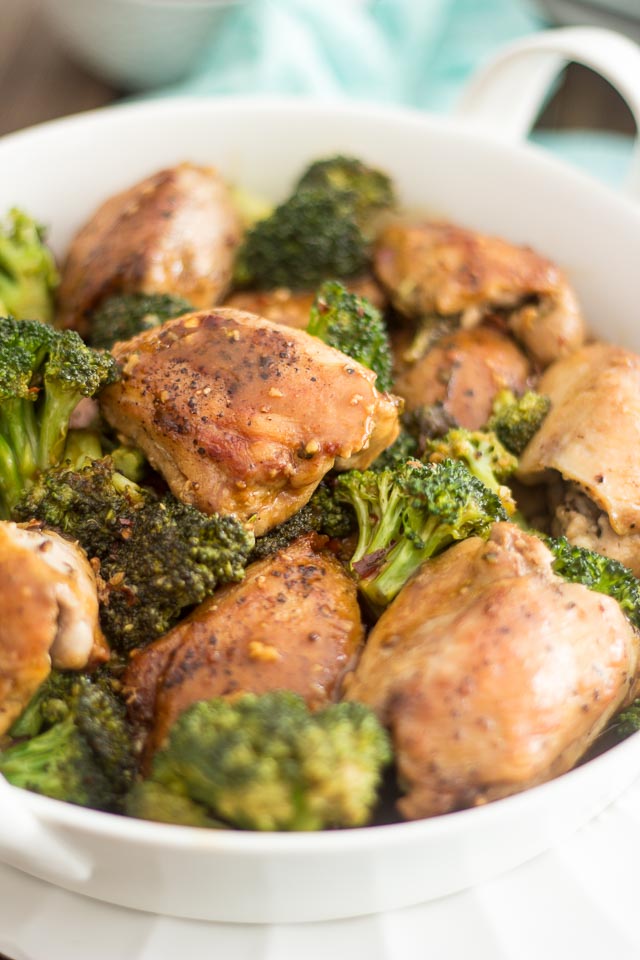 "This Quick and Easy Broccoli Chicken recipe, for instance, comes together in about 15 to 20 minutes. Trust me, though, the gustatory experience you'll get out of this dish is inversely proportional to the time you'll have spent working on it." Recipe: TheHealthyFoodie.
Easy Broccoli Cheese Soup Recipe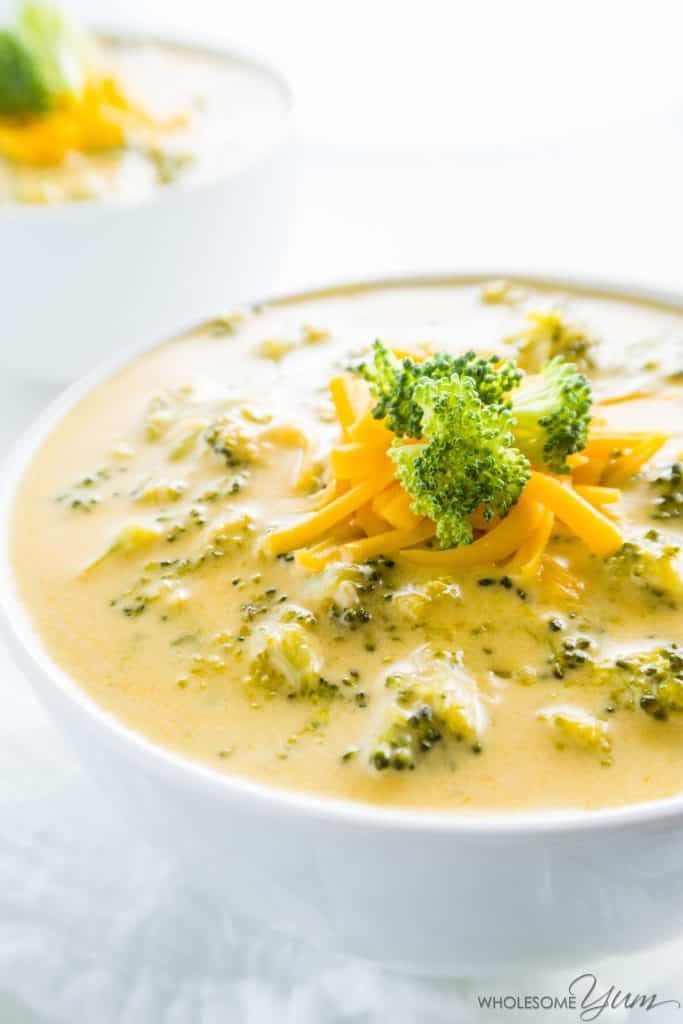 "This easy, low carb broccoli cheese soup is gluten-free, healthy, SUPER CHEESY and needs just 5 ingredients. Ready in only 20 minutes!" Recipe: WholesomeYum.
Big Mac Salad – Cheeseburger Salad (Low Carb, Gluten-Free)
"This easy low carb Big Mac salad recipe is ready in just 20 minutes! A gluten-free, keto cheeseburger salad like this makes a healthy lunch or dinner." Recipe: WholesomeYum.
Greek Lemon Chicken Kebabs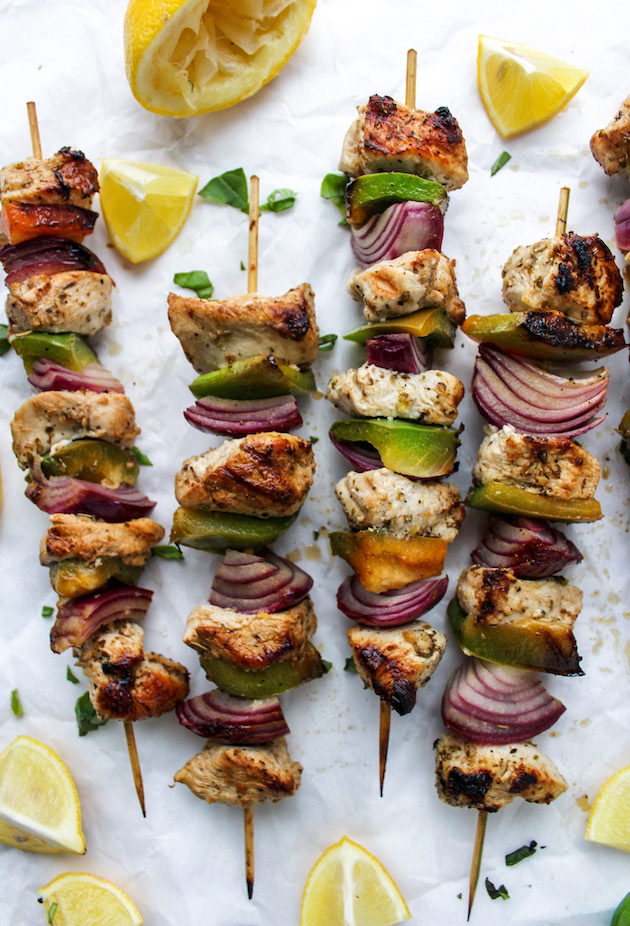 "These Greek Lemon Chicken Kebabs are unintentionally the second food-on-a-stick recipe that I'm bringing to you this week and I'm not mad about it. One bite of these and I doubt you'll be mad about it either." Recipe: asaucykitchen.com
Instant Pot Pulled Pork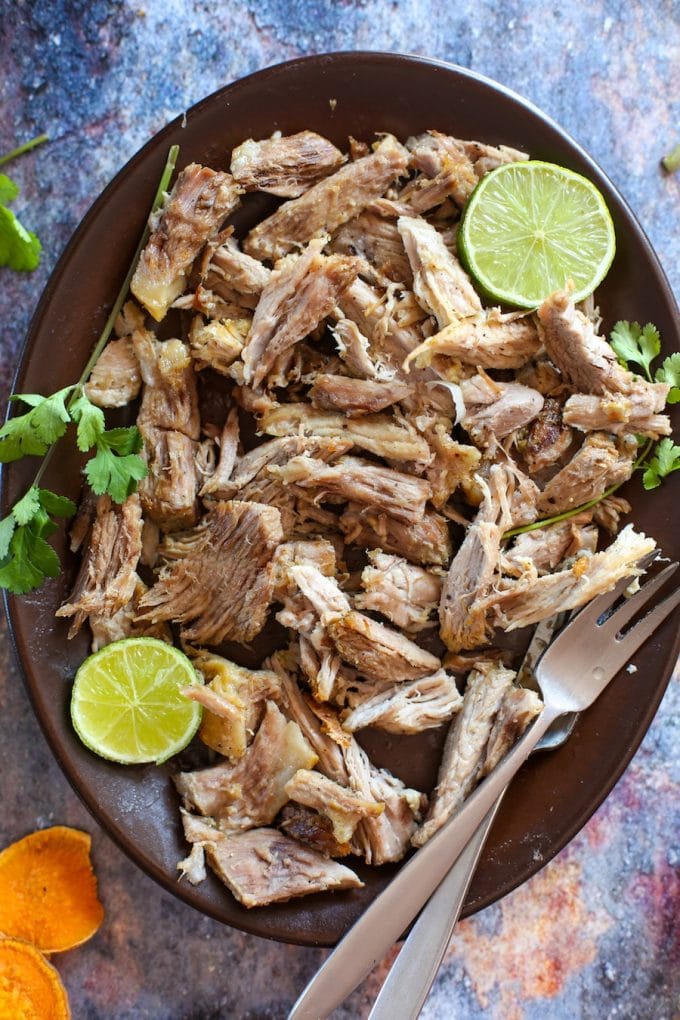 "Instant Pot Pulled Pork with Puerto Rican inspired flavours – tender, shredded pork in an hour! | Gluten Free + Paleo + Whole30" Recipe: ASaucyKitchen.
Zucchini Pasta With Chicken & Pistachios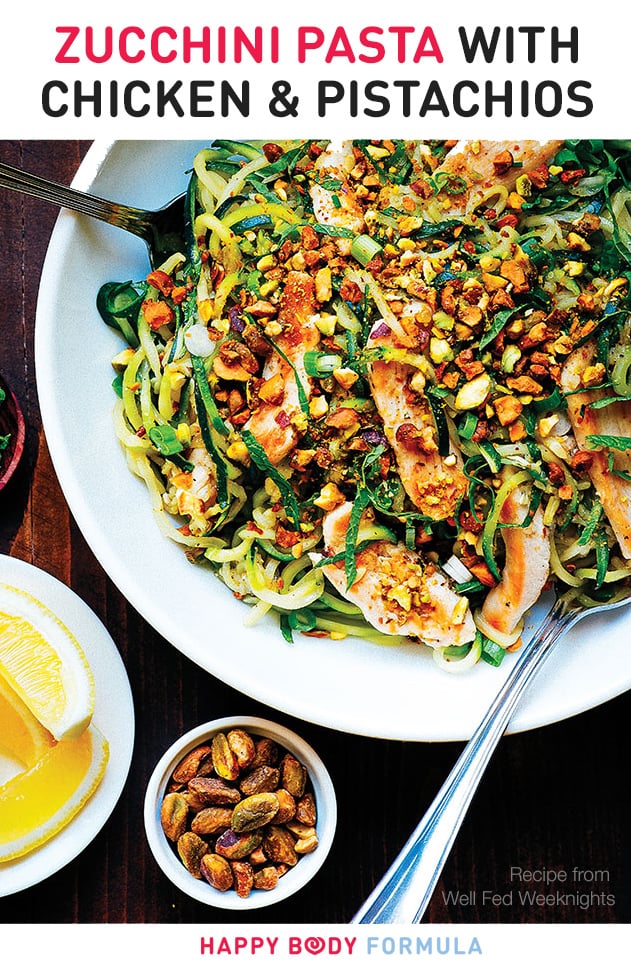 "This recipe is an homage to the pasta recipes that show up on food magazine covers every spring. You know the ones: they feature a bowl of pasta flecked with herbs and golden chicken—and smiling, painfully chic people gathered around a picnic table on a hillside, all bathed in dappled sunlight." Recipe: HappyBodyFormula.
Crazy Good Beef And Broccoli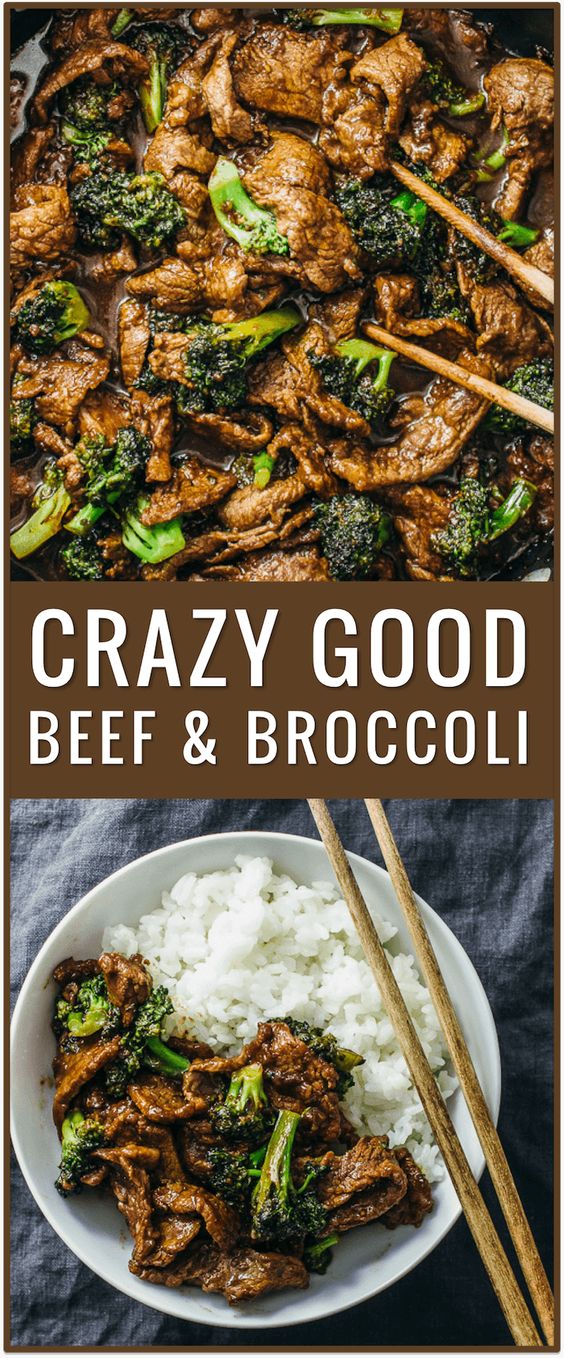 "I love beef and broccoli because (a) I can't resist anything with tender and tasty strips of flank steak, and (b) it's such an easy one-pan stir fry recipe. Also, if you're a huge broccoli fan like me, you'll love these juicy and flavorful bites of broccoli in between mouthfuls of meat and rice." For Keto, leave out the rice of course. Recipe: savorytooth.com
One Pan Pesto Chicken & Vegetables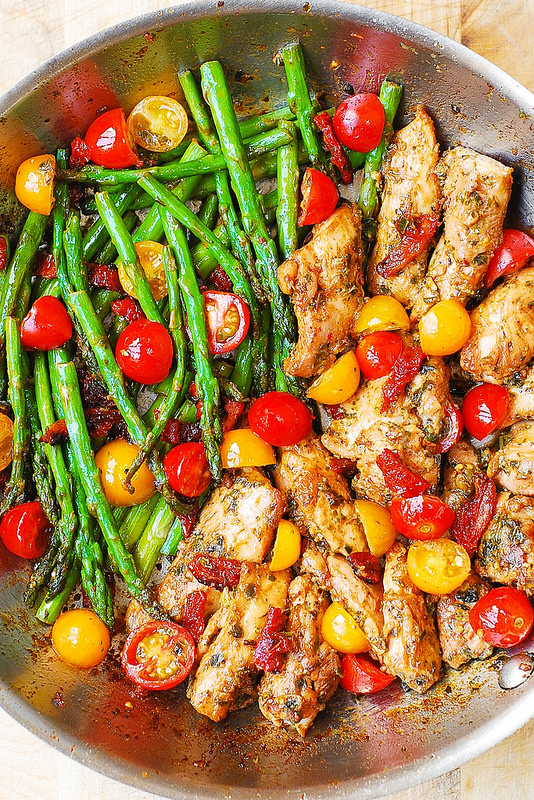 "One-Pan Pesto Chicken and Veggies – boneless, skinless chicken thighs with sun-dried tomatoes, asparagus, cherry tomatoes in a delicious basil pesto sauce. Healthy, gluten free, Mediterranean style recipe, packed with fiber (vegetables) and protein (chicken). Easy, 30 minute recipe." Recipe: juliasalbum.com
Vegetarian Zucchini Lasagna Spirals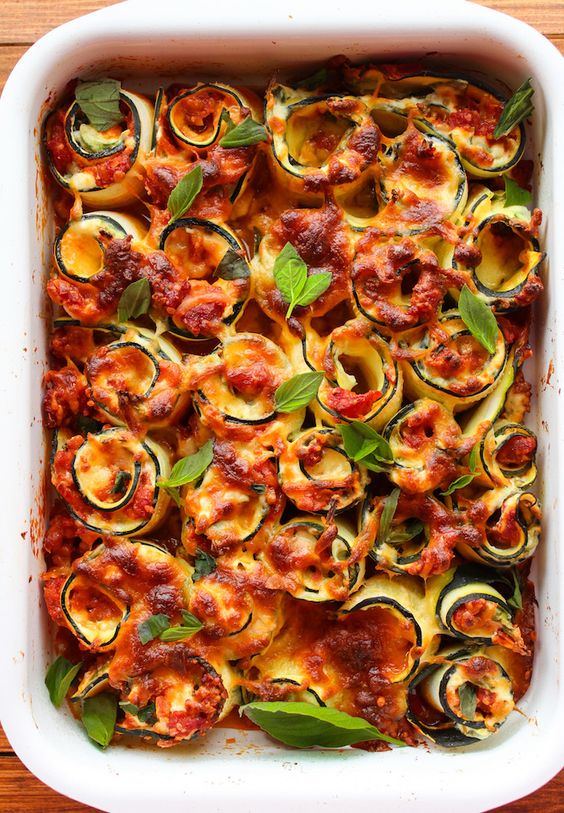 "Vegetarian Zucchini Lasagna Rolls filled with spinach, ricotta, and a chunky homemade marinara sauce. Gluten free, Grain Free, Low Carb" Recipe: asaucykitchen.com
Low Carb Jamaican Chicken Curry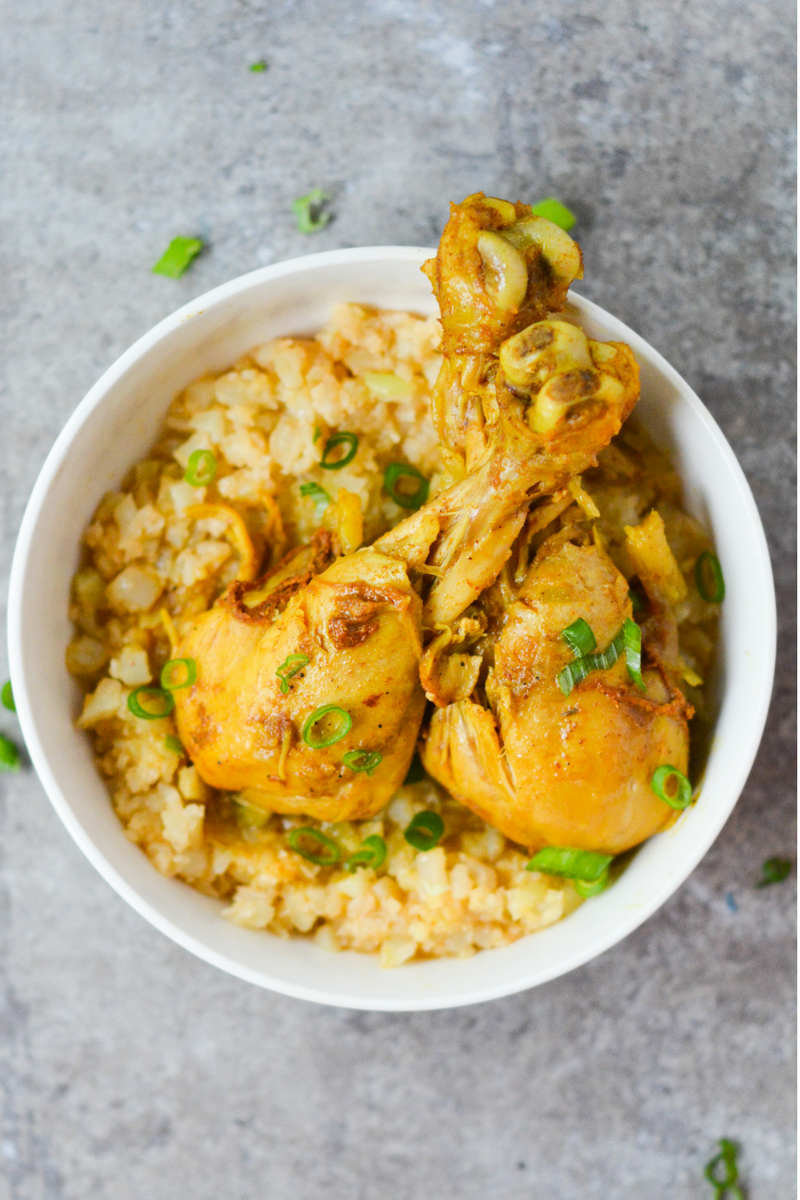 "This Low Carb Jamaican Curry Chicken is a healthy meal full of Caribbean flavor! Don't forget to serve it up with some cauliflower rice!" Recipe: HeyKetoMama.
Keto Chorizo Omelette
"Tired of eating eggs? This Keto Chorizo Omelette will make your breakfast egg-citing again!" Recipe: HeyKetoMama.
Southwest Chicken Salad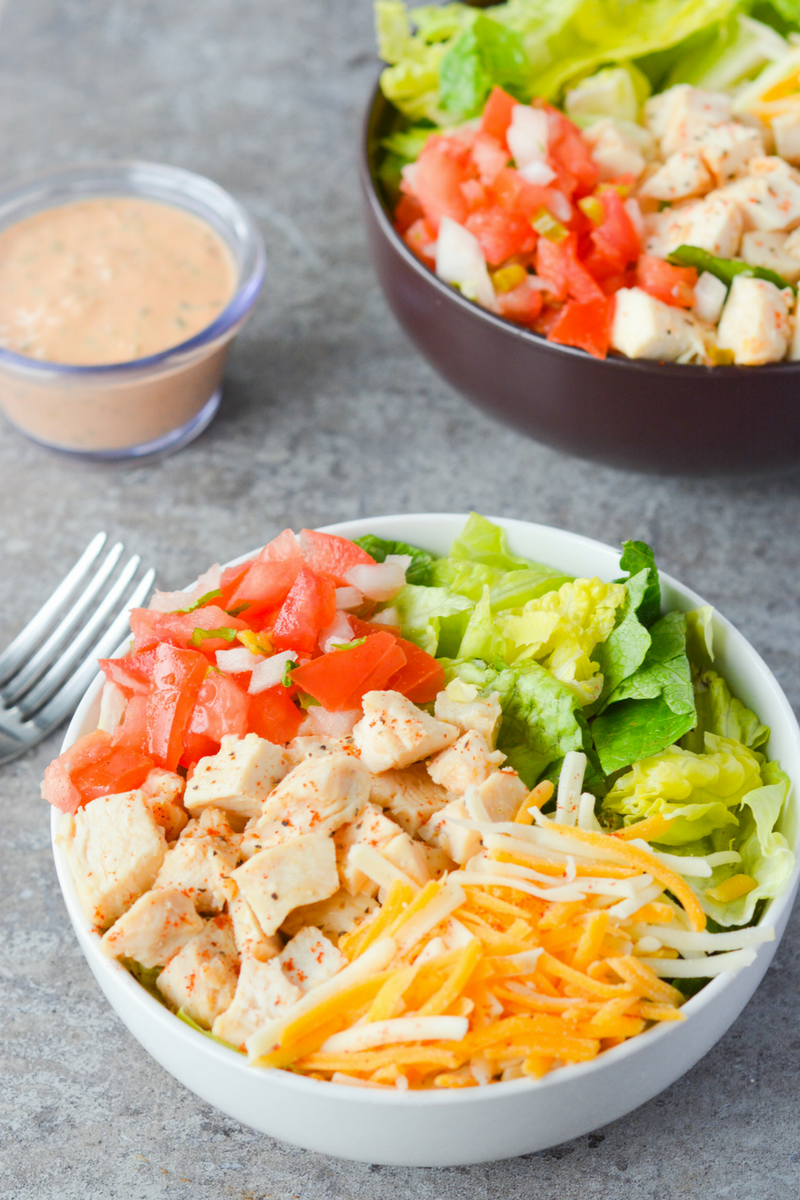 "The Southwest Chicken Salad is one of my all time favorites. It's crisp, refreshing, and has just the right amount of kick. This dish is PERFECT for Spring afternoons." Recipe: HeyKetoMama.
Low Carb Broccoli Crust Pizza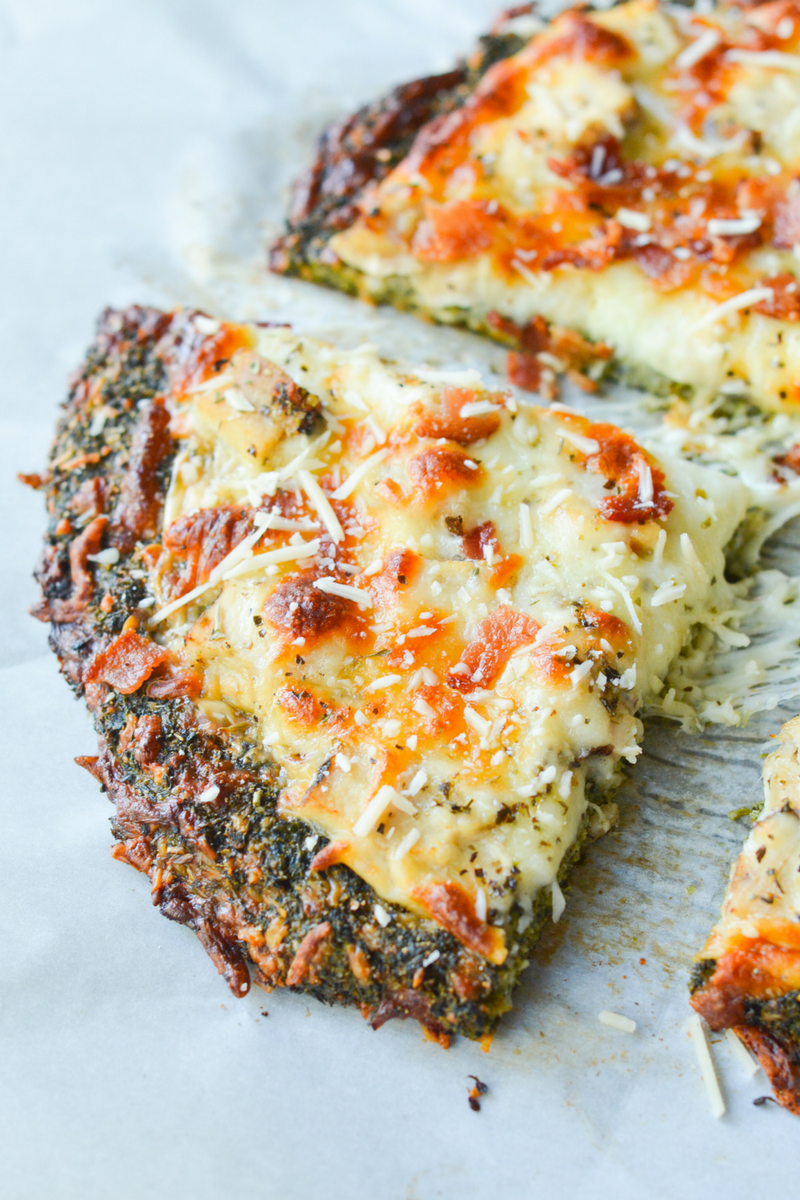 "This Low Carb Broccoli Crust Pizza is an amazingly nutritious take on a classic favorite meal." Recipe: HeyKetoMama.
Crispy Slow Cooker Carnitas (Mexican Pulled Pork)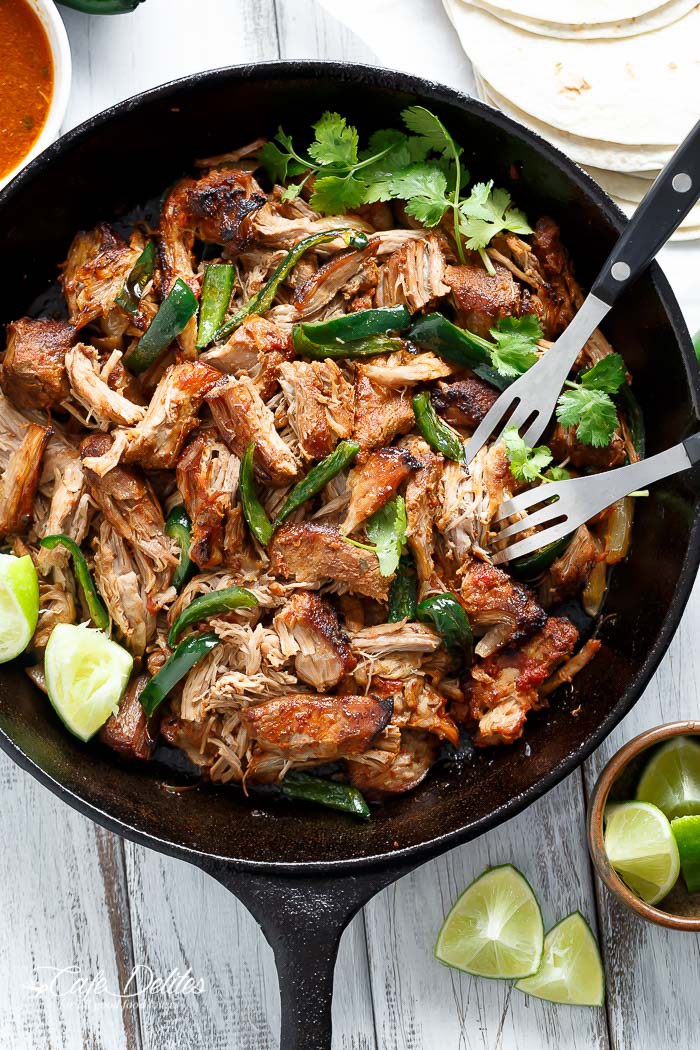 "Crispy Slow Cooker Carnitas (Mexican Pulled Pork) Con Ancho Chiles | Poblano Peppers smothered in so much flavour, you won't be able to put your forks down!" Recipe: cafedelites.com
Sun Dried Tomato Cheesy Meatballs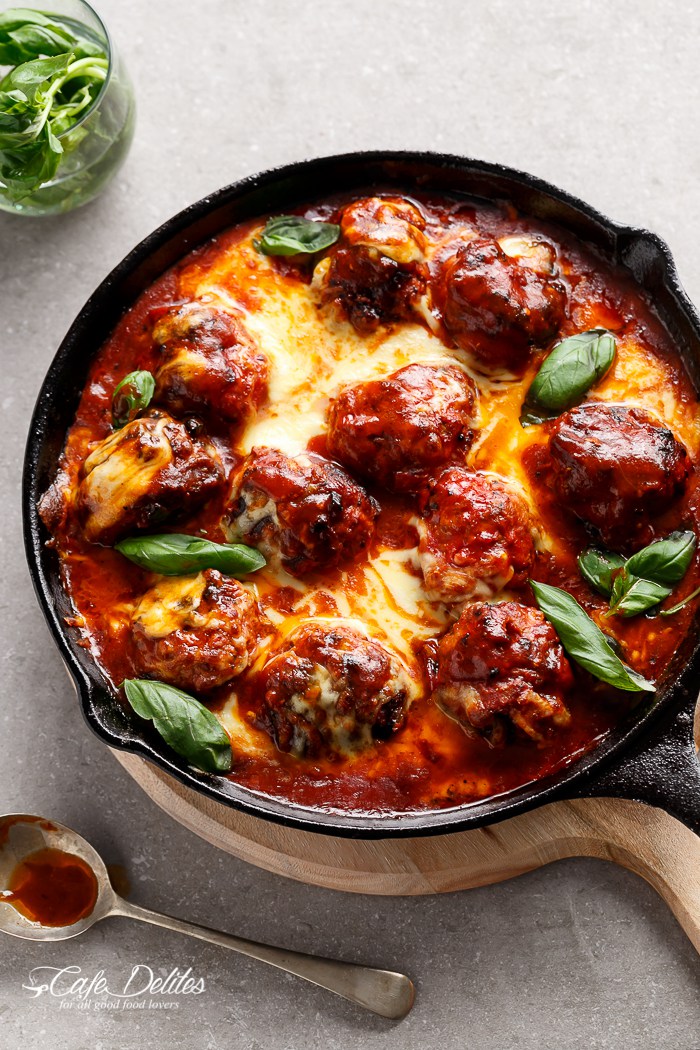 "Tender and juicy Sun Dried Tomato Cheesy Meatballs (Low Carb) spiked with sun dried tomato pieces, garlic and fresh herbs, fried and simmered in a simple tomato sauce with so. much. cheese. All in one skillet!" Recipe: cafedelites.com
Chicken & Asparagus Lemon Stir Fry
"Asparagus is one of my favorite Spring vegetables, and this quick stir-fry made with chicken, lemon, garlic and ginger is a great way to make it a weeknight meal." Recipe: skinnytaste.com
Creamy Sun Dried Tomato & Parmesan Chicken Noodles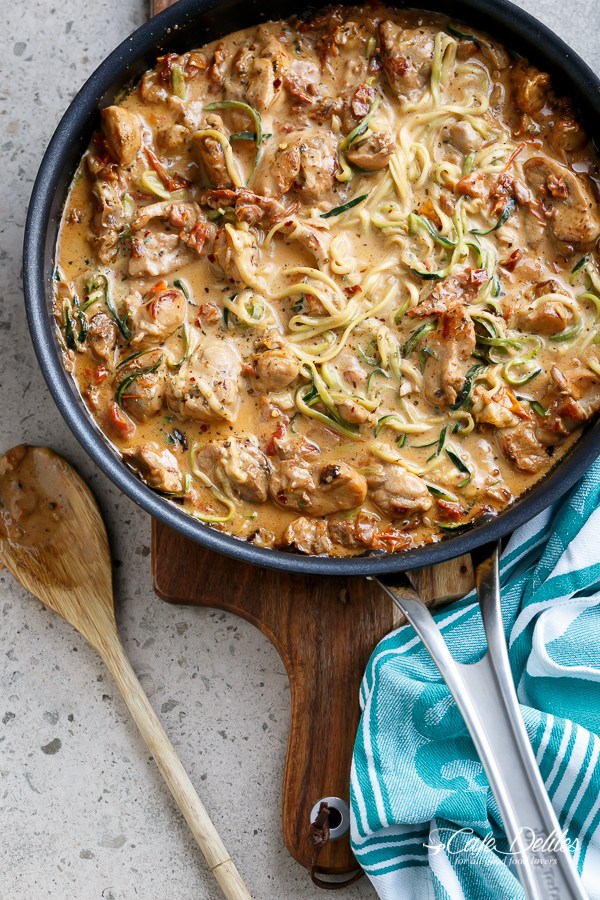 "This sauce. THIS SAUCE. Okay. Let me back up for a sec. Sun dried tomatoes and garlic and parmesan cheese infused in a cream based sauce, enveloping crispy, golden pan fried chicken strips and zoodles for the craziest low carb fit-foodie comfort food without feeling like a fit-foodie." Recipe: cafedelites.com
Buffalo Chicken & Broccoli Bowls With Cauliflower Rice

"This Buffalo Chicken and Broccoli Bowl is fast, easy and flavorful. Chicken and broccoli in a buffalo sauce, served over cauliflower rice makes a gluten-free, low carb, high protein, paleo and whole 30 friendly meal!" Recipe: foxandbriar.com
Low Carb Cauliflower Hash Brown Egg Cups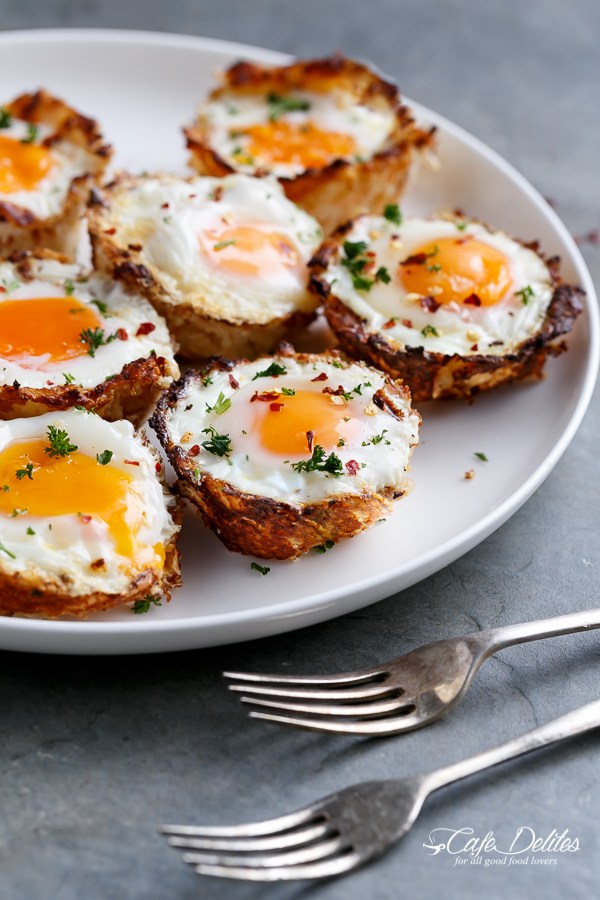 "Cauliflower Hash Brown Egg Cups are low carb and gluten free! Point friendly hash browns made into cups with a perfectly runny egg. That's it. That's all that needs to be said." Recipe: cafedelites.com
Pan Seared Apple Pork Chops With Bacon & ACV Sauce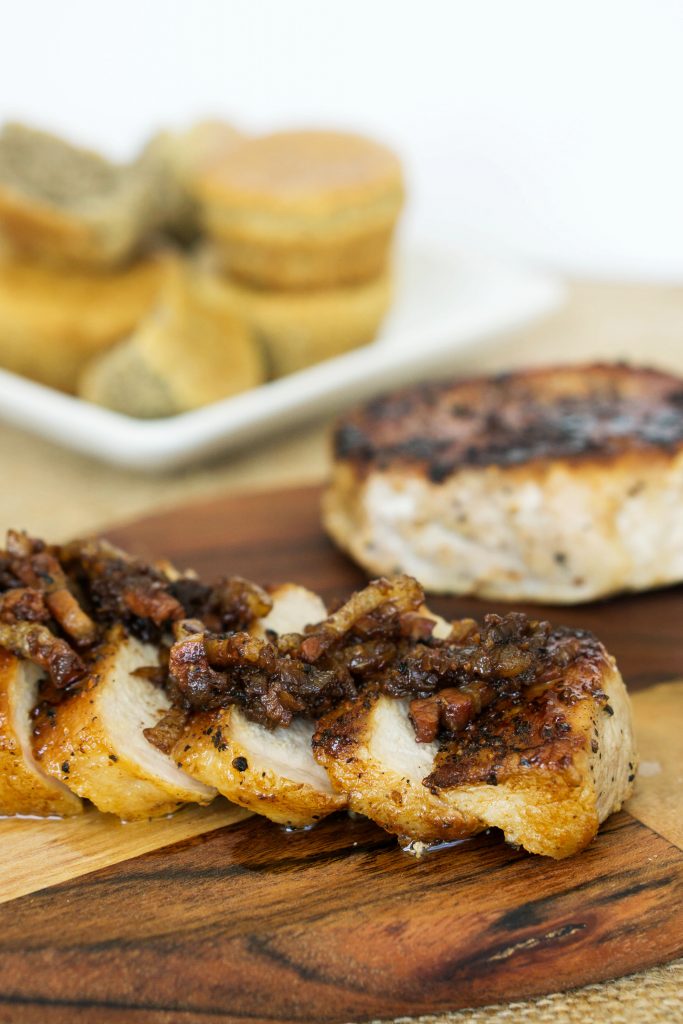 "After the pork loin is cooked and resting we add bacon and apple cider vinegar to the pan drippings to create the ultimate pork loin chop topping. It's subtly sweet and acidic with a fatty bacon and onion flavor to cut through the moist pork loin." Recipe: KetoConnect.
Garlic Butter Baked Salmon In Foil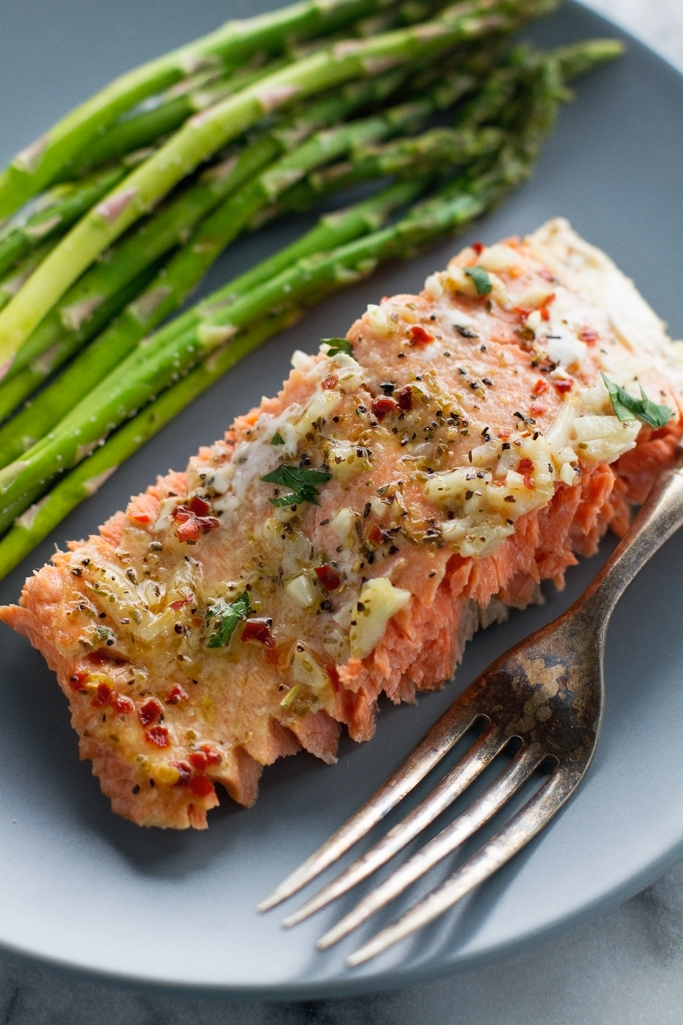 "Baked salmon in foil that's been brushed with my lemon garlic butter sauce. This recipe is so easy to make and pulls together in less than 30 minutes! The salmon is so flakey and tender when baked inside foil. You're going to love this recipe!" Recipe: littlespicejar.com
Chicken Avocado Caprese Salad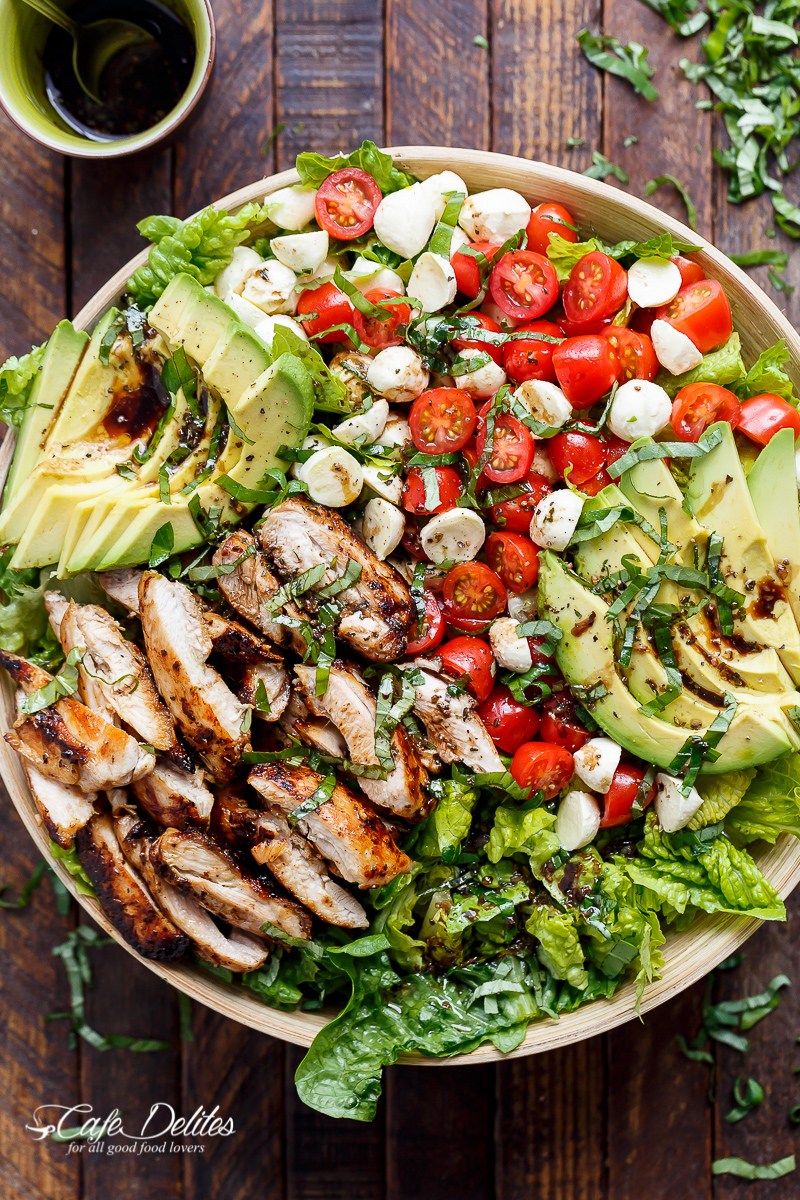 "Balsamic Chicken Avocado Caprese Salad is a quick and easy meal in a salad! Seared chicken, fresh mozzarella and tomato halves, creamy avocado slices and shredded basil leaves are drizzled with am incredible balsamic dressing that doubles as a marinade for the ultimate salad!" Recipe: cafedelites.com
10 Minute Portabello Mushroom Pizzas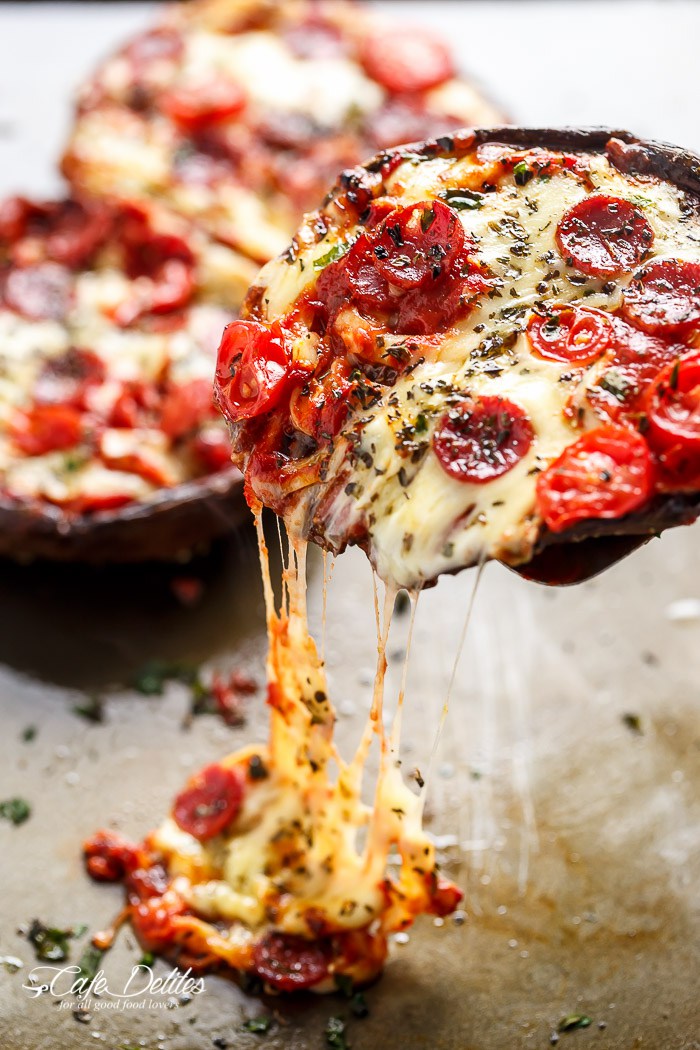 "Portobello Pizzas have ALL the flavours of a GOOD pizza…without the guilt! Using portobello mushroom caps for a pizza crust, these pizzas are quick and easy to make, low carb and ready in less than 10 minutes!" Recipe: cafedelites.com
Roasted Shrimp & Brussel Sprouts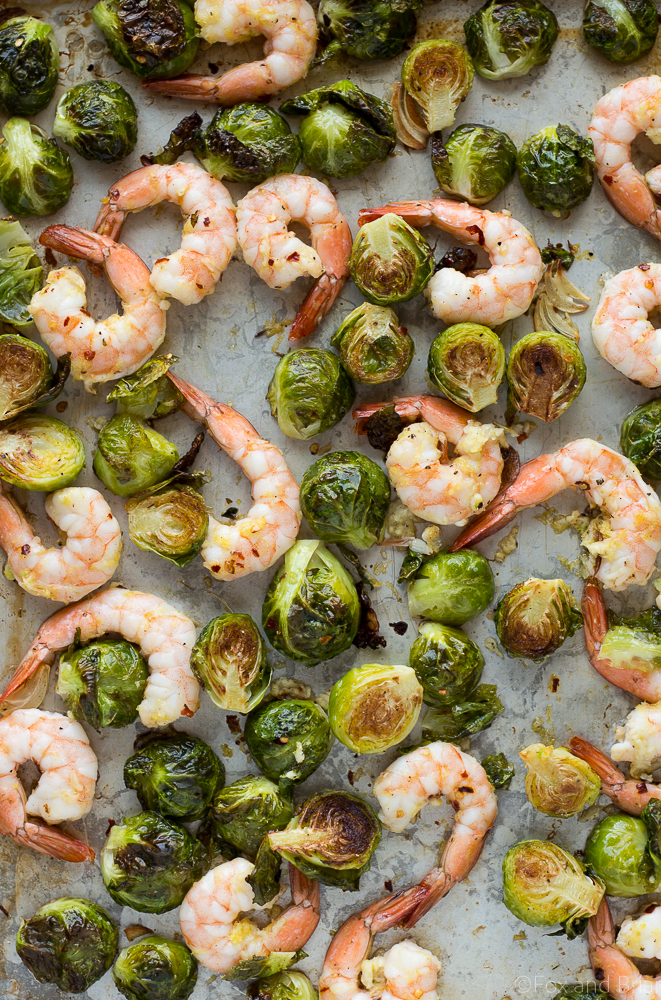 "These Roasted Shrimp and Brussels Sprouts are a quick and easy dinner. Lemon and garlic make this a flavorful sheet pan dinner you can make in about 20 minutes!" Recipe: foxandbriar.com
Mozzarella Chicken In Tomato Sauce
"The chicken breasts are rubbed with seasonings and pan fried until golden and cooked through. Then, I add some minced garlic, pour our favourite marinara sauce in to the skillet, season with basil and any seasonings you love, top them with cheese, broil (or grill) them in the oven for 2-3 minutes" Recipe: cafedelites.com
Low Carb Chicken Philly Cheesesteak Bowl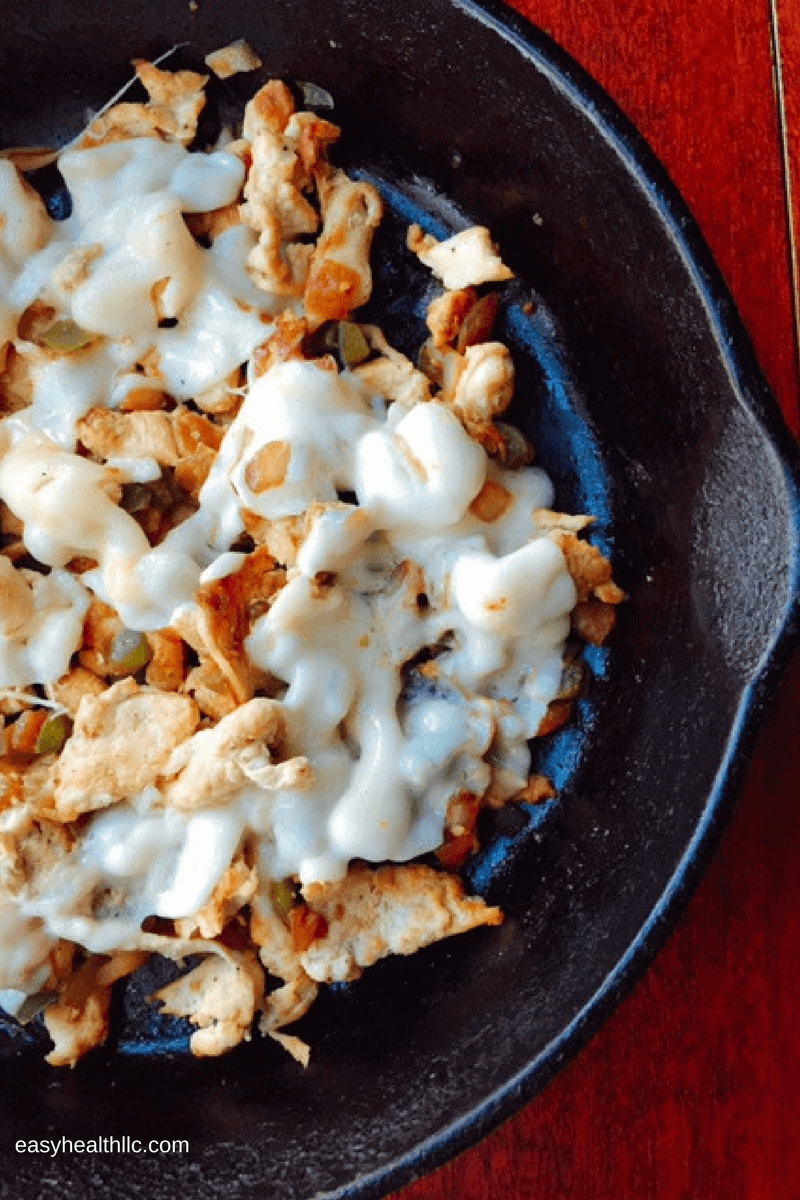 "Low Carb Chicken Philly Cheesesteak is the perfect recipe for a delicious, health and quick-fix meal. In less than 30 minutes, you can enjoy a diabetes-friendly meal the whole family will love." Recipe: easyhealthllc.com
Lemon Chicken Soup With Cauliflower Rice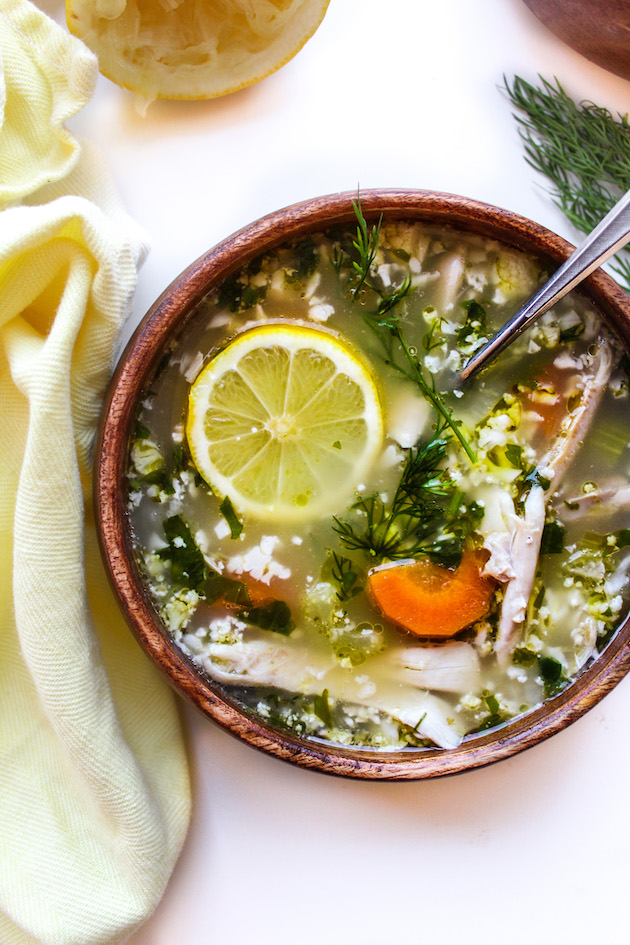 "Lemon Chicken Soup with Cauliflower Rice| A light & healthy soup with a whole lot of zip. Whole 30 + Gluten Free + One Pot" Recipe: asaucykitchen.com
Mini Paleo Salmon Cakes & Lemon Herb Aioli
"First things first – the salmon. You can used fresh or canned salmon depending on which you prefer. For the ones pictured here, I used fresh fillets I bought on sale" Recipes: asaucykitchen.com
Chicken Bacon Ranch Casserole Recipe (Quick & Easy)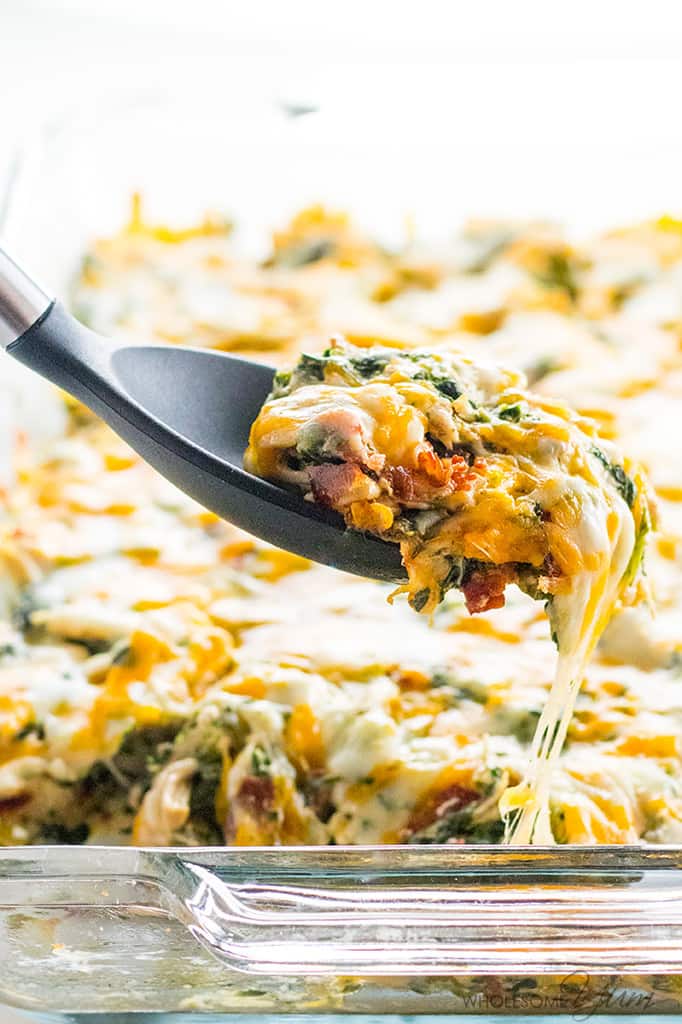 "A low carb, cheesy chicken bacon ranch casserole recipe that the whole family will love. Quick and easy with just 7 common ingredients and 5 minutes prep!" Recipe: WholesomeYum.
Chicken Cordon Bleu Casserole Recipe (Low Carb, Gluten-Free)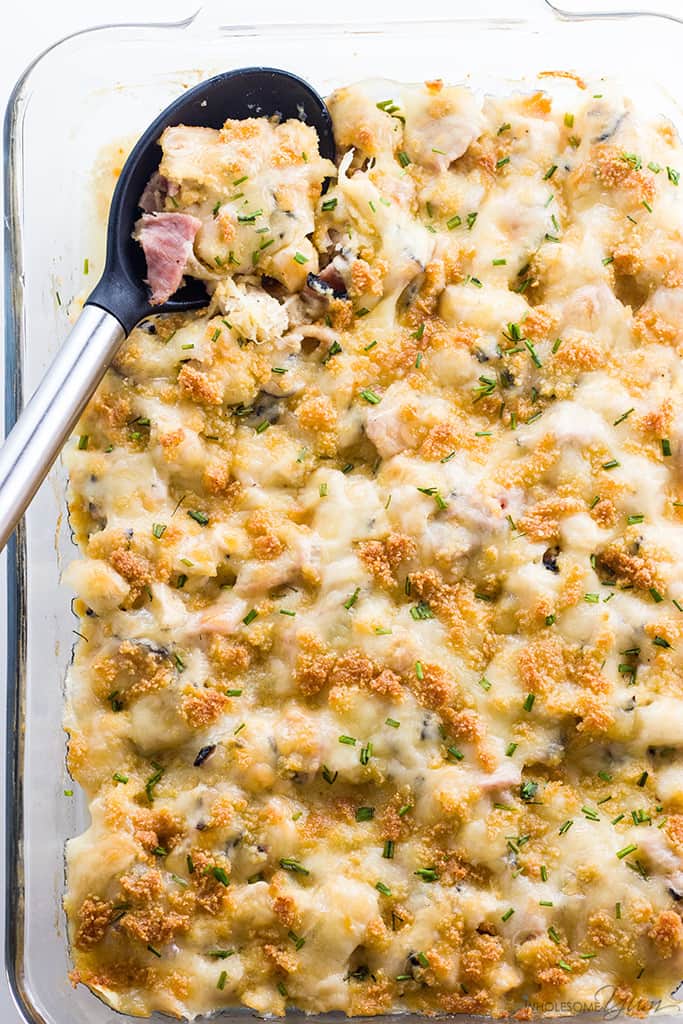 "This easy, low carb chicken cordon bleu casserole recipe takes only 30 minutes! A delicious combo of chicken, ham, dijon mustard cream sauce & Swiss cheese.' Recipe: WholesomeYum.
Loaded Cauliflower (Low Carb, Keto)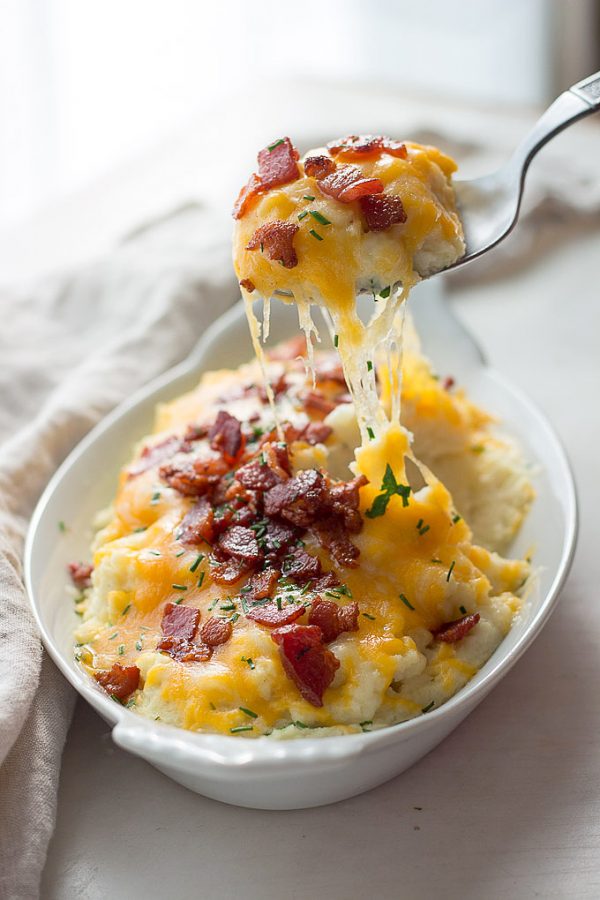 "Try this healthy loaded cauliflower casserole. Made with butter, sour cream, chives, cheddar cheese and bacon, it's the ultimate in low carb comfort food!" Recipe: LowCarbMaven.
Low Carb Beef Stroganoff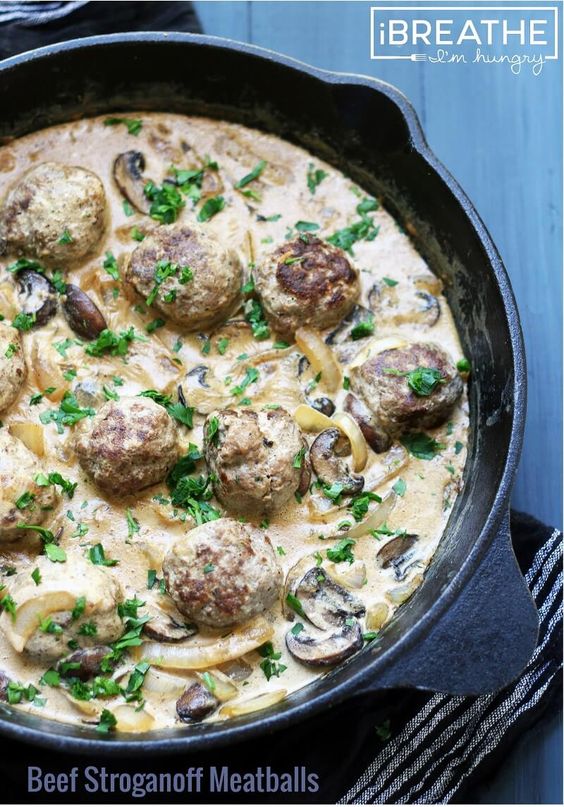 "These Keto Beef Stroganoff meatballs are inspired by the classic dish of beef simmered in a sauce of mushrooms, onions, and sour cream. Low carb, gluten free, family friendly!" Recipe: IBreatheImHungry.
Quick, Healthy And Super Simple Tuna Fish Salad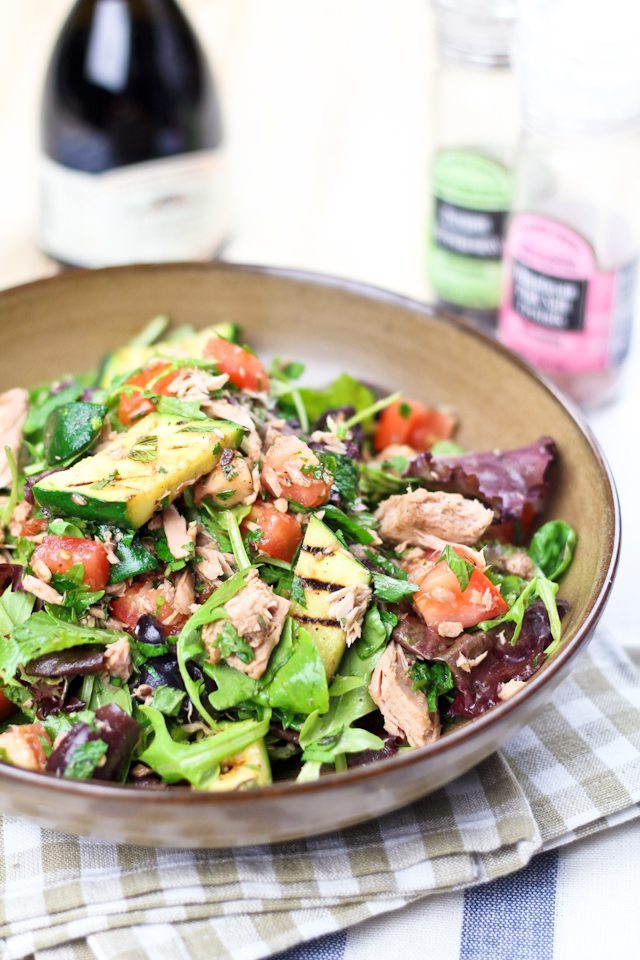 "It's loaded with all kinds of greens and fresh herbs such as parsley and mint, which give the dish an overall impression of absolute freshness. The addition of grilled zucchini and kalamata olives really take this one over the top." Recipe: TheHealthyFoodie.
Easy Poached Fish In Tomato Basil Sauce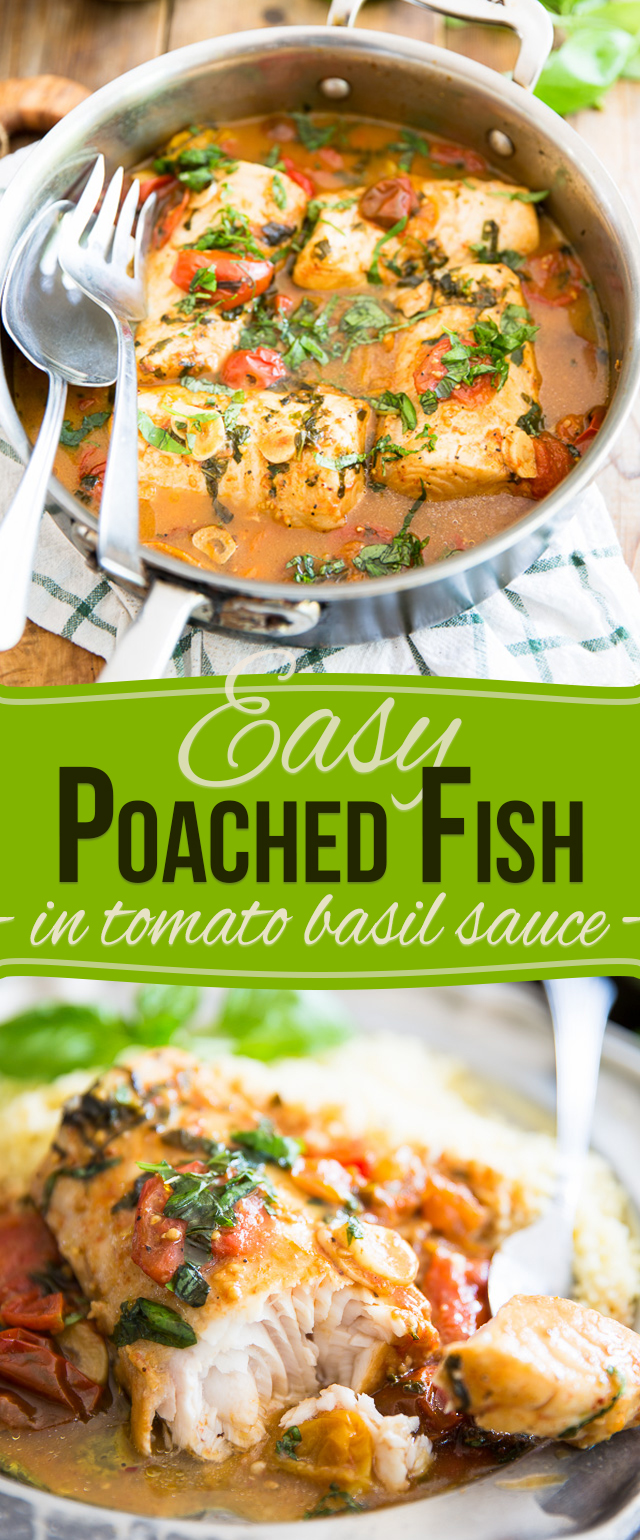 "Serve your fish with the veto friendly side dish of your choice. Whatever you do, though, make sure to top it with a few generous spoonfuls of the tomato basil sauce. And there you have it: a fabulous dinner, from freezer to table, ready in under 30 minutes!" Recipe: TheHealthyFoodie.
Greek Style Meatballs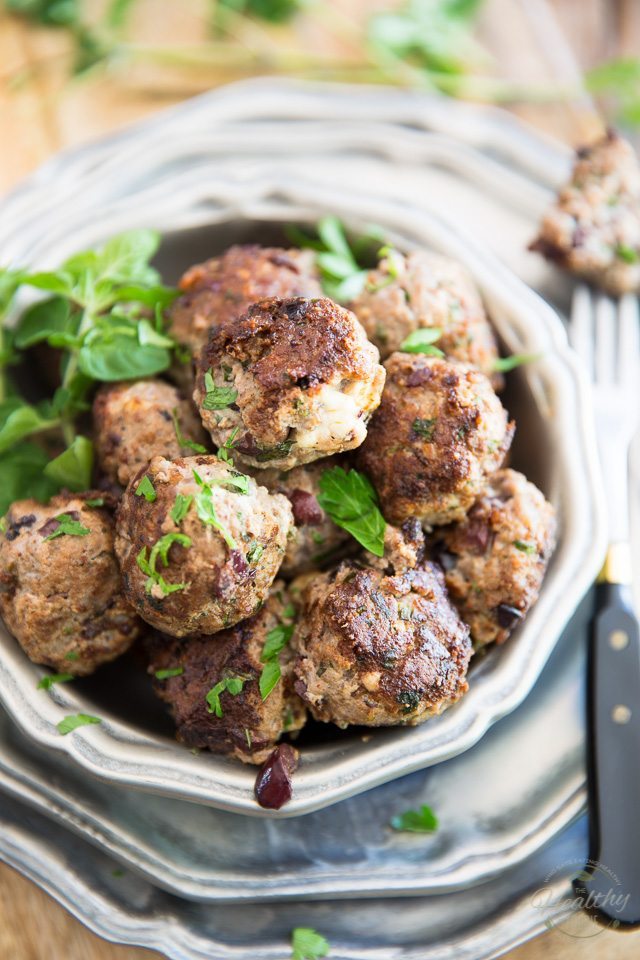 "These guys are so friggin' tasty, it's not even funny. In fact, they have so much flavor, thanks to the addition of chopped olives, feta cheese, garlic and fresh oregano, they don't need much of anything else. No ketchup or dipping sauce required here!" Recipe: TheHealthyFoodie.
Easy Pan Seared Duck Breast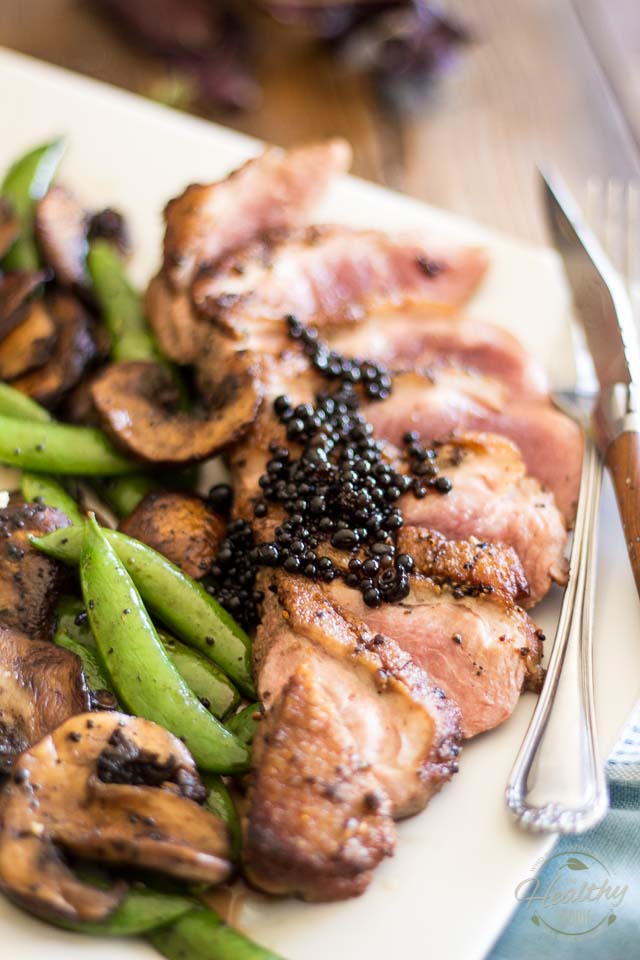 "You want to elevate the temperature of the pan ever so slowly so that you render as much of the fat as possible, leaving behind nothing but a thin layer of beautiful, deep golden and super crispy skin." Recipe: TheHealthyFoodie.
Braised Sirloin Steaks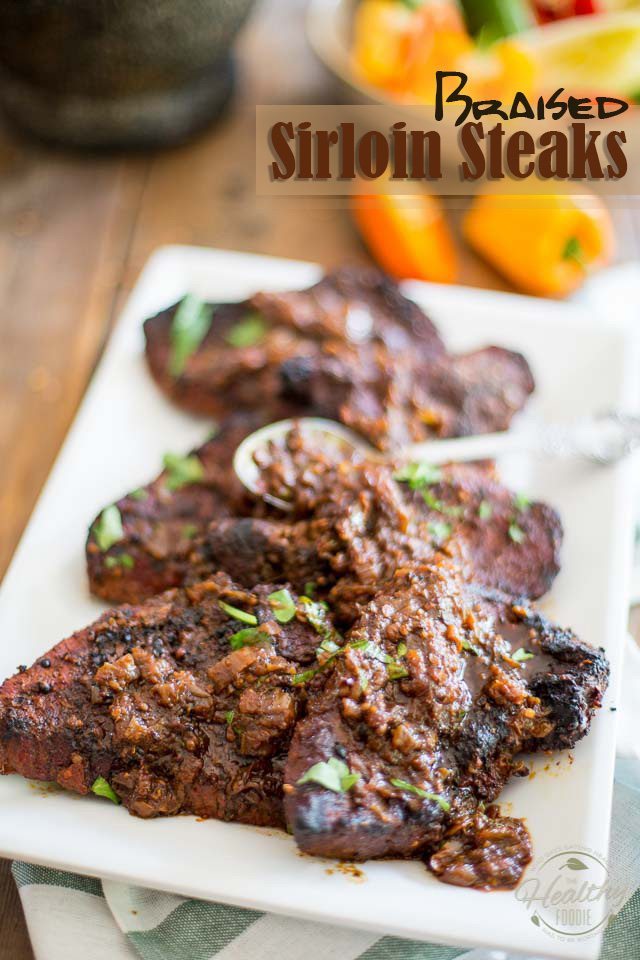 "Because this dish, really, is a meat lover's dream come true. It brings together the best of both worlds: grilling and braising. In other words, you get all the flavor of a beautifully charred steak combined with the tenderness of a slowly braised piece of meat." Recipe: TheHealthyFoodie.
Fathead Pizza Crust (Low Carb Keto Pizza) – 4 Ingredients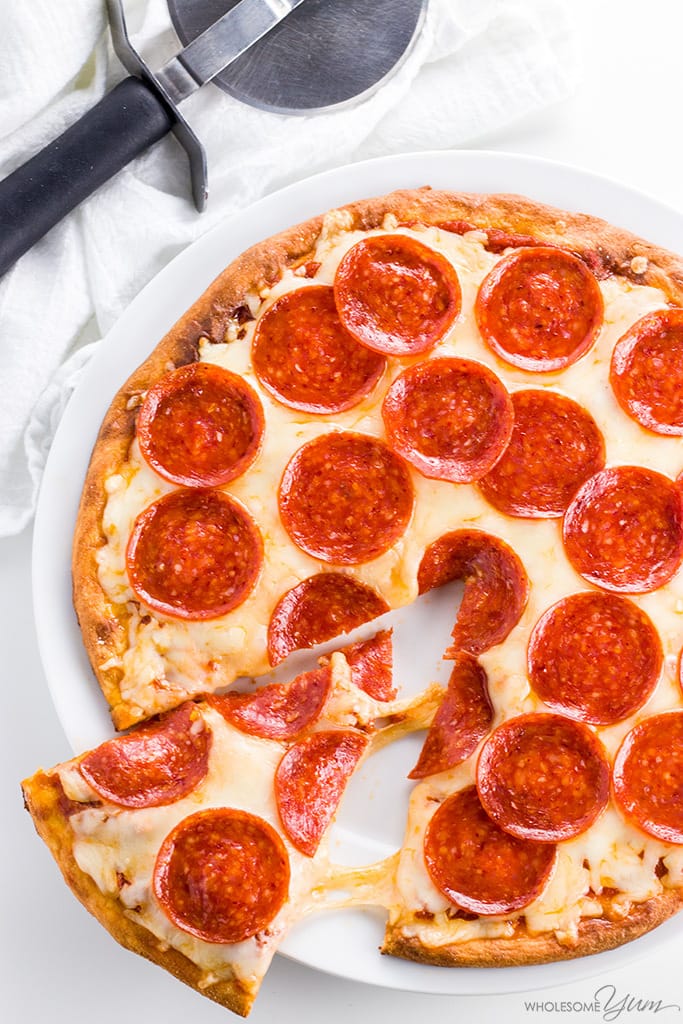 "This low carb keto Fathead pizza crust recipe with coconut flour is so easy with only 4 ingredients! See why it's the ultimate keto pizza." Recipe: WholesomeYum.
Keto Chicken Meatloaf Cups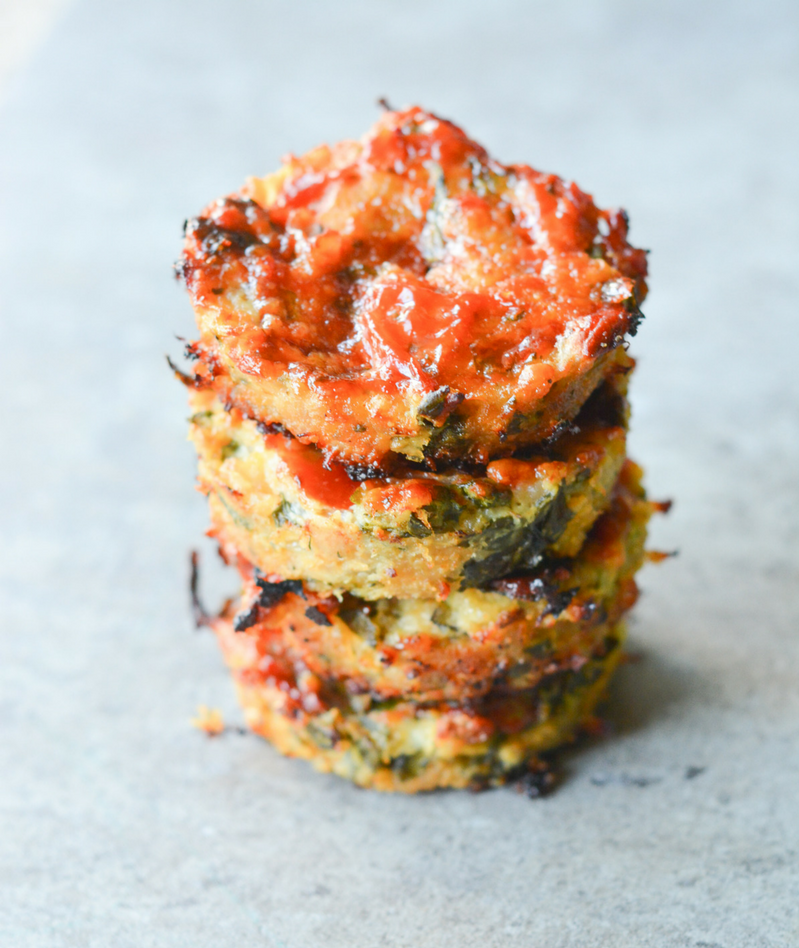 "These Keto Chicken Meatloaf Cups are one of the easiest Low Carb Dinners I've ever made! Want to add some extra flavor? Wrap them in bacon!" Recipe: HeyKetoMama.
Easy Keto Lasagna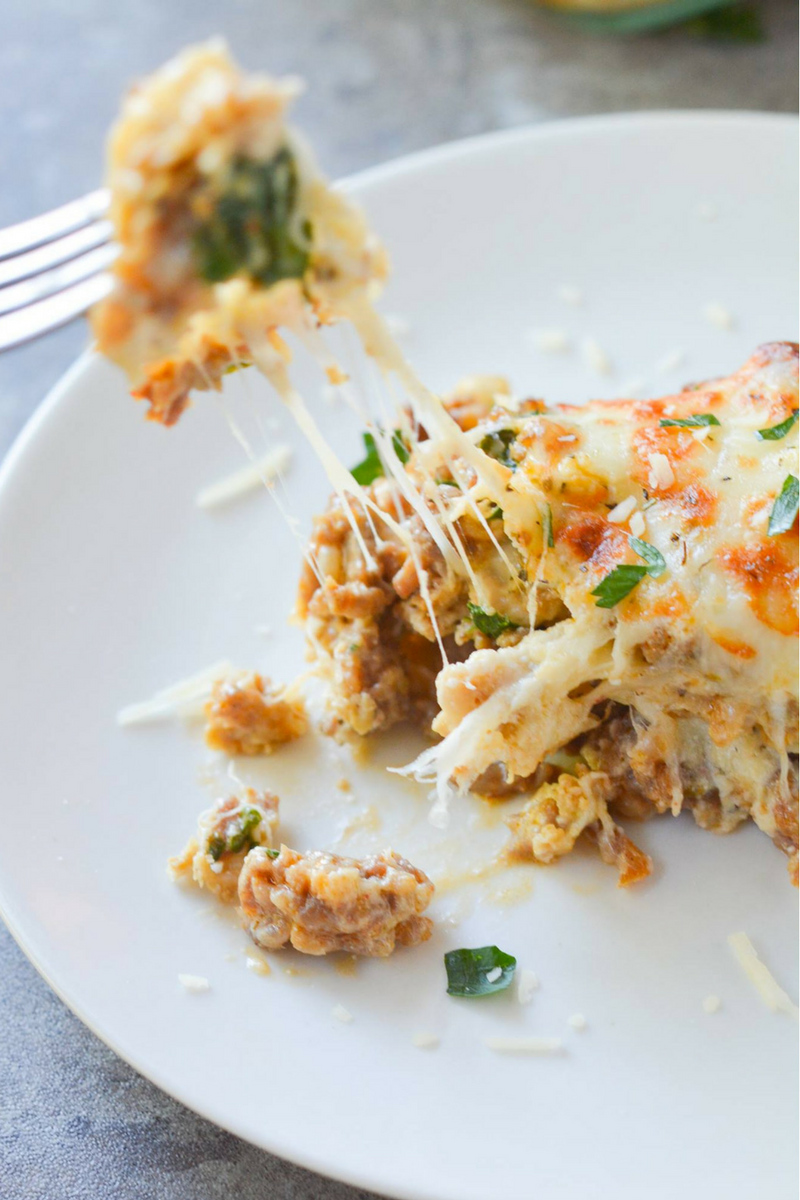 "This easy keto lasagna will quickly become one of your new favorite meals! It's delicious, nutrient rich, and layers easily!" Recipe: HeyKetoMama.
Bacon Wrapped Pork Chops With Apple Cider Vinegar Glaze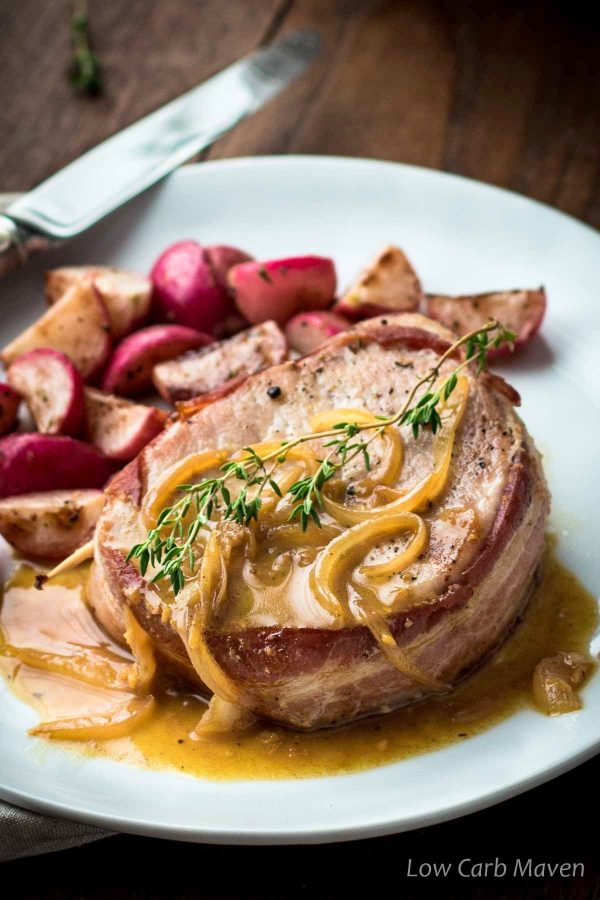 "Pan seared bacon wrapped pork chops with a delicious apple cider vinegar glaze (the perfect pan sauce) flavored with onions and fresh thyme. Another great entree ready in under 30 minutes." Recipe: LowCarbMaven.
Cauliflower Crusted Grilled Cheese Sandwiches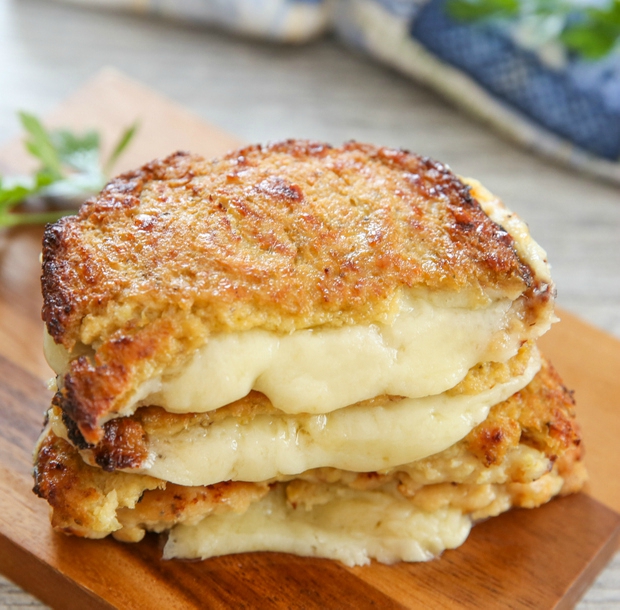 "This is a great low carb solution that still allows you to enjoy a comforting grilled cheese sandwich. Yes, we're still eating a ton of cauliflower at home. We also eat a lot of grilled cheese sandwiches, so this combines the best of both worlds." Recipe: KirbieCravings.
Keto Pizza – Grilled Chicken & Spinach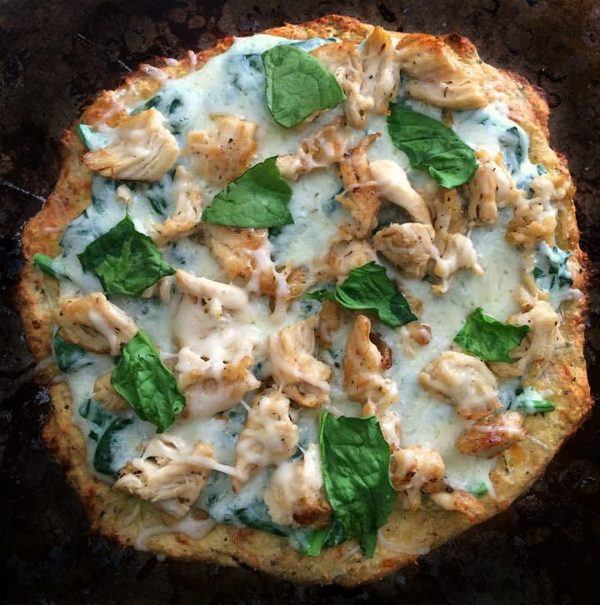 "Are you following the keto way of eating? Then you HAVE to try this white keto pizza! Cheesy, satisfying greatness and only 2.5 carbs per serving!" Recipe: HowToThisAndThat.
Chipotle Steak Bowl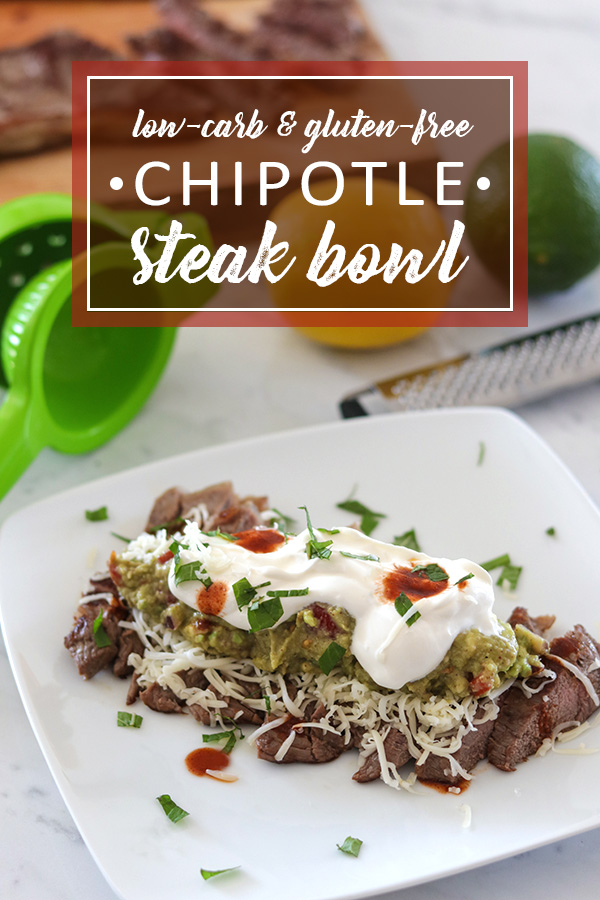 "With such simple ingredients, it's hard not to make a Chipotle Steak Bowl at home every day! Take this simple recipe and switch it up using chicken, pork, sausage or veggies as the base. Throw it into your weekly recipe rotation and feel free to pack it away for work or school." Recipe: Tasteaholics.