27 High Protein Breakfasts That Will Help You Lose Weight Right Away!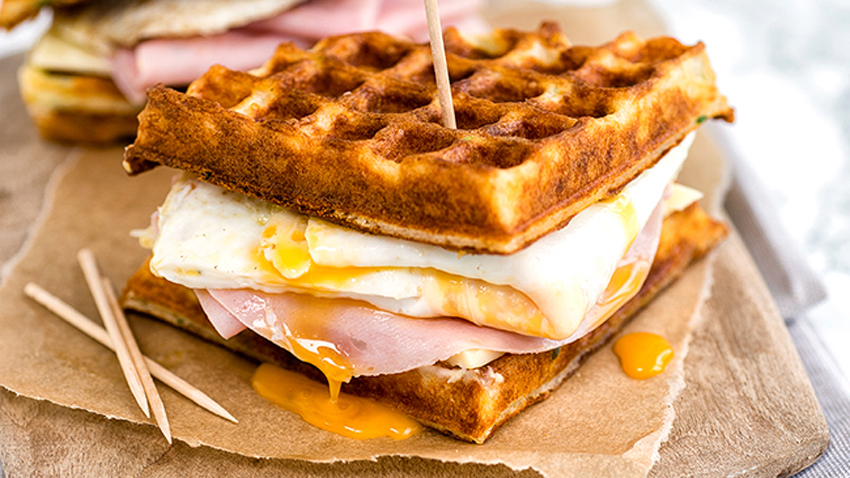 You don't need us to say it. You know high protein meals are great for weight loss. You know a quality, healthy breakfast sets you up for the entire day. So delicious, high protein breakfasts are the perfect weight loss combo.
Protein helps keep you feeling fuller for longer and doesn't leave you feeling sluggish and slumped over by 11am. Protein also is an important factor in building and keeping muscle. A huge component of a healthy, fit, great looking physique.
Here, we have collected 27 high protein breakfast recipes that you will love and will help you start to lose weight right away. Enjoy!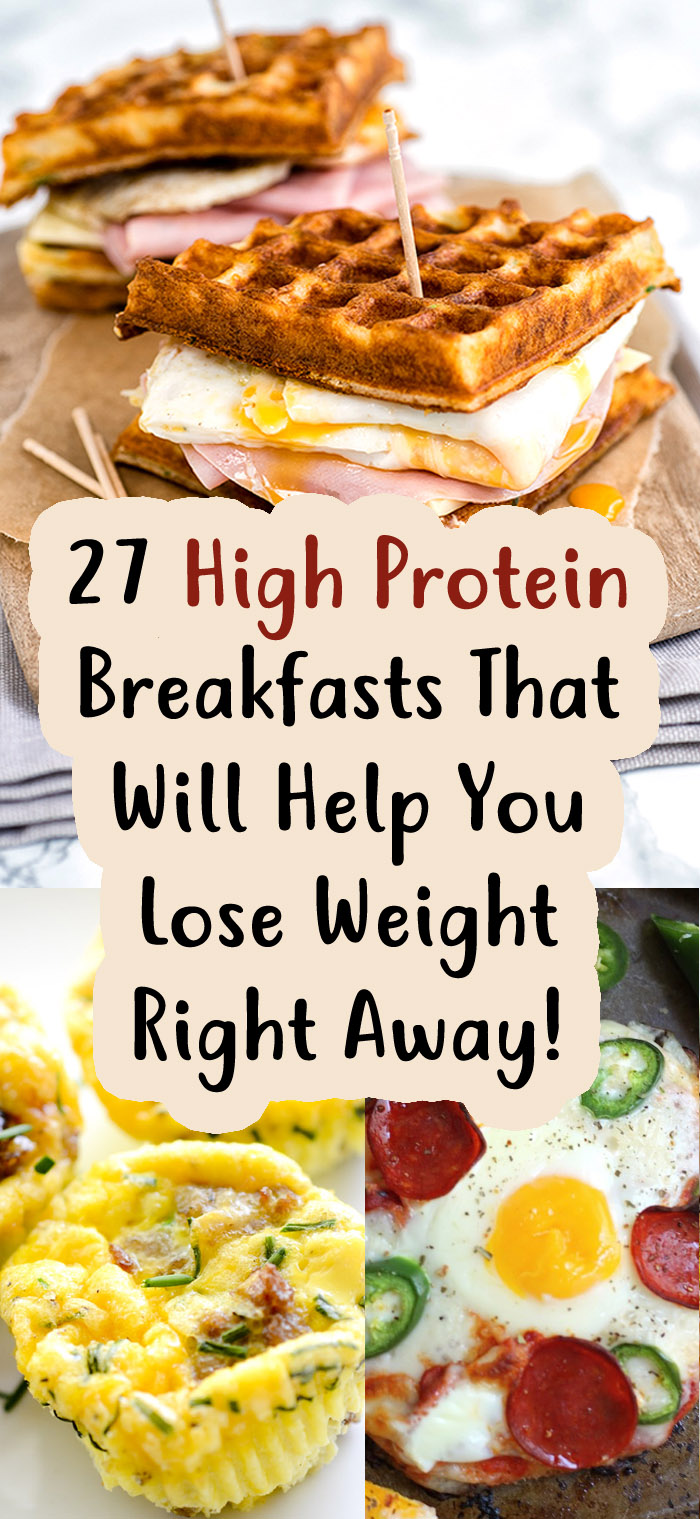 27 High Protein Breakfasts That Will Help You Lose Weight Right Away!
Sweet Potato And Chicken Sausage Breakfast Skillet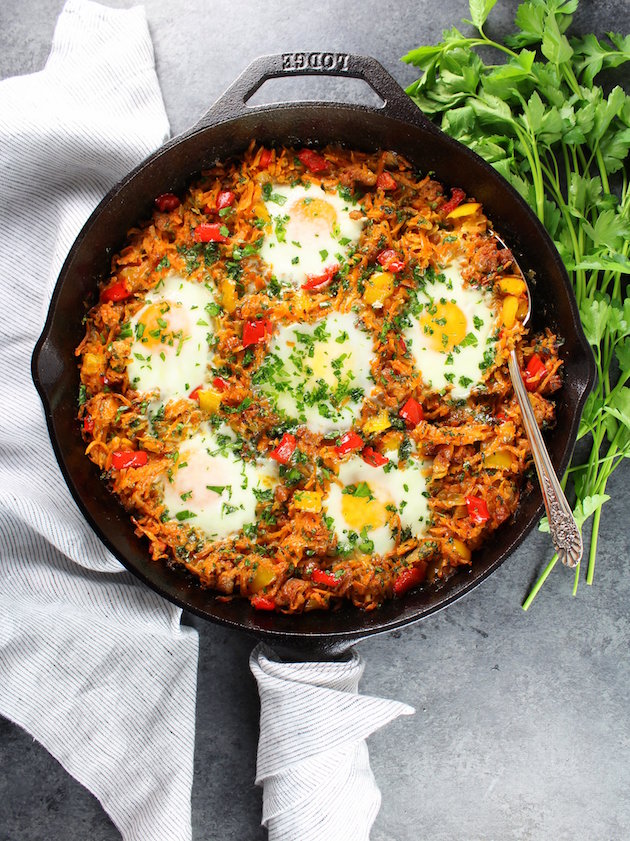 "Sweet Potato and Chicken Sausage Breakfast Skillet – everything you love about breakfast all in one pan! With lots of beautiful, good-for-you ingredients like shredded sweet potatoes, brightly colored peppers, cheddar cheese, spicy chicken sausage, apple cider vinegar, chopped parsley and cage-free eggs… a well-balanced, tasty meal for any time of day!" Recipe: tasteandsee.com
4 Ingredient Egg & Sausage Muffin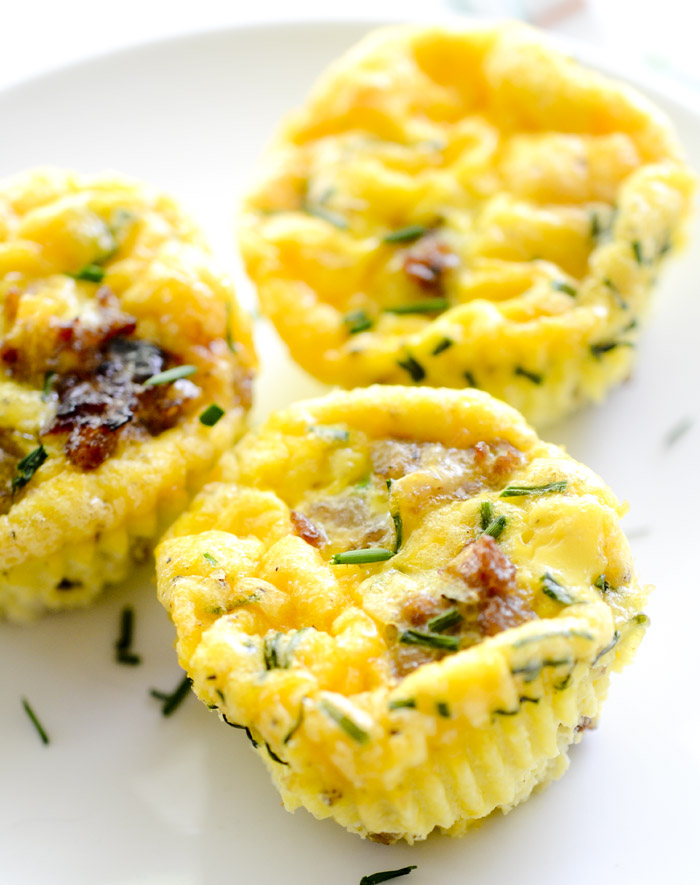 "These sausage and egg muffins are so easy, you don't really need a recipe for them. They're so versatile, if they're vegetarian just leave out the sausage and add in some mushrooms and bell peppers." 9g of protein per muffin. Recipe: Recipe-Diaries.
Cereal Milk Protein Smoothie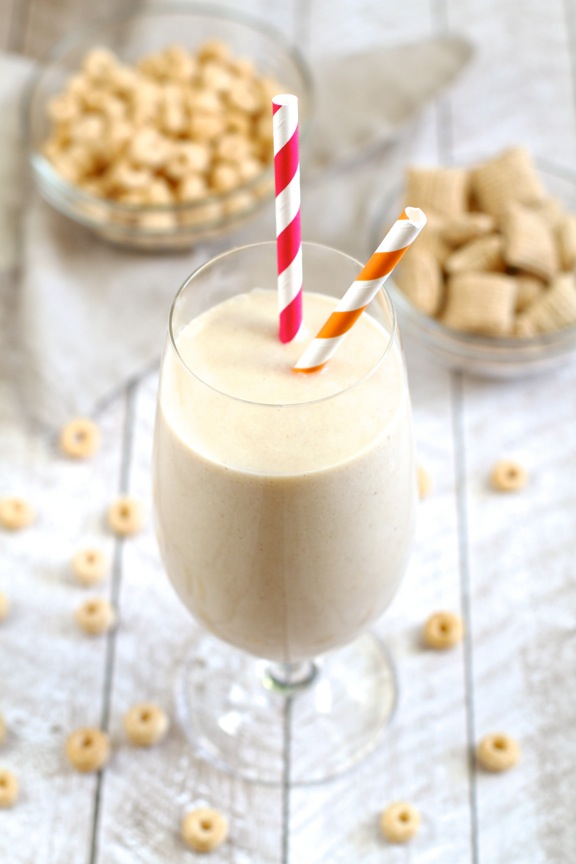 "Packed with protein and easily made gluten-free or vegan, now you can enjoy the taste of your favourite cereal in this thick and creamy cereal milk protein smoothie!" Recipe: RunningWithSpoons.
Chocolate Coconut Protein Smoothie Bowl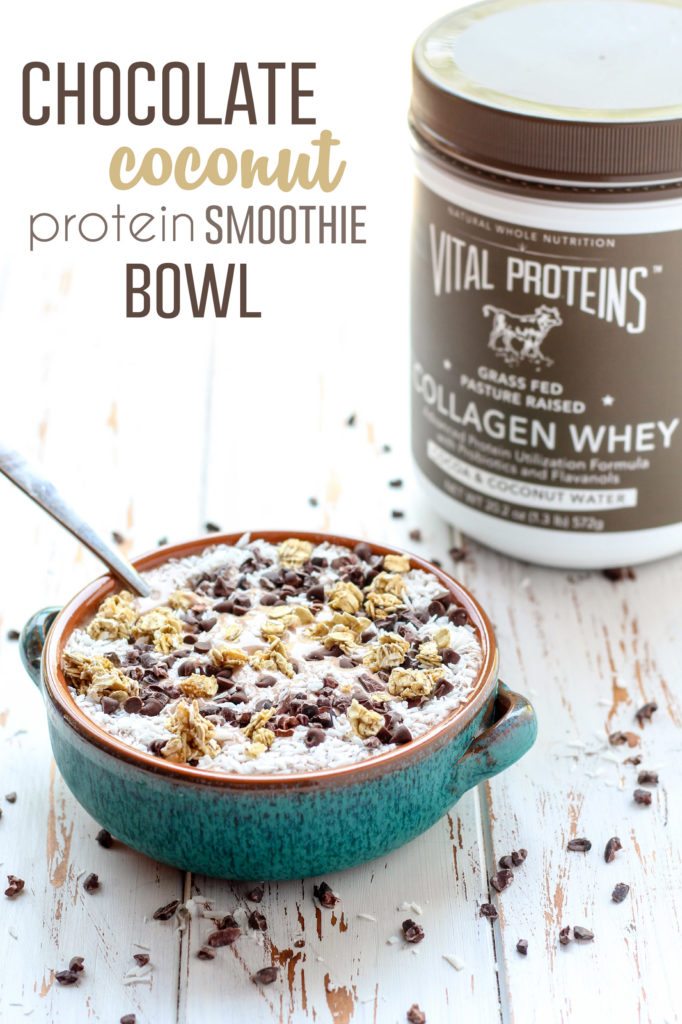 "Chocolate Coconut Protein Smoothie Bowl with grass-fed, pasture-raised collagen whey for a healthy protein boost, beneficial to your skin and joint health!" Recipe: fitmittenkitchen.com
High Protein Breakfast Pizza Bagels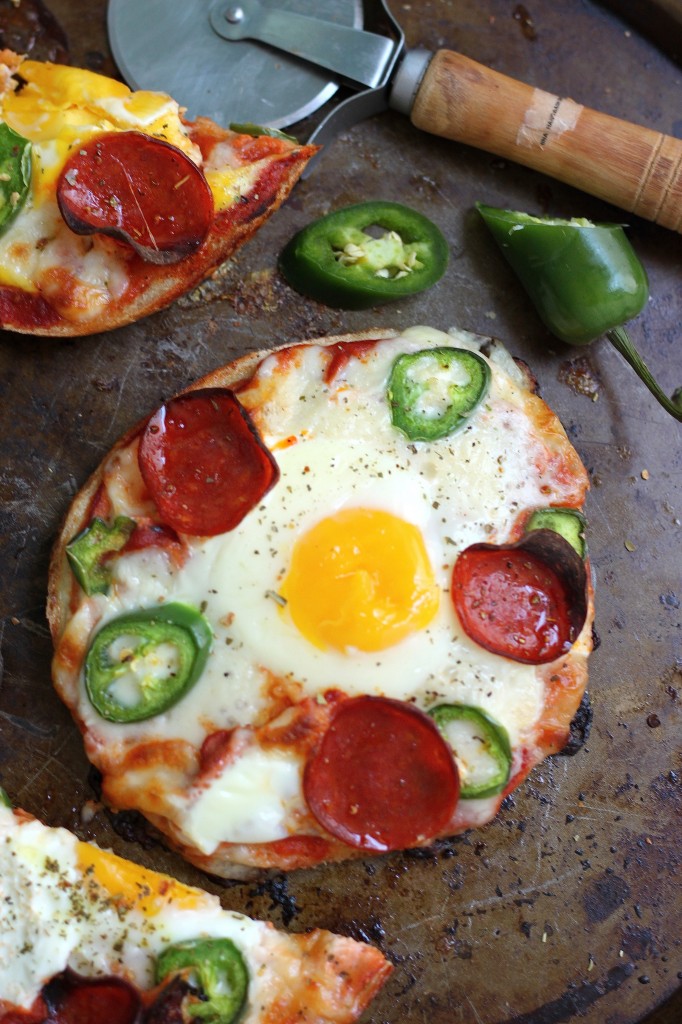 "I decided to pizza these bagels UP. Have you ever made pizza bagels before? They're super easy to whip up! And if you pop an egg in the middle, it magically becomes breakfast food." Recipe: BakerByNature.
Vanilla Almond Butter Protein Granola
"Crunchy, chewy, nutty, and sweet. This vanilla almond butter protein granola makes a nutritious and delicious breakfast or snack!" Recipe: RunningWithSpoons.
One Pan Full Monty Breakfast

"This is the ultimate breakfast, though we'd happily eat it at any time of day. To keep your morning as chilled as possible, get your oven to do all the hard work for you. Place everything in your largest dish, bung in the oven – et voilà!" Recipe: hemsleyandhemsley.com
Breakfast Quesadillas with Spinach and Black Beans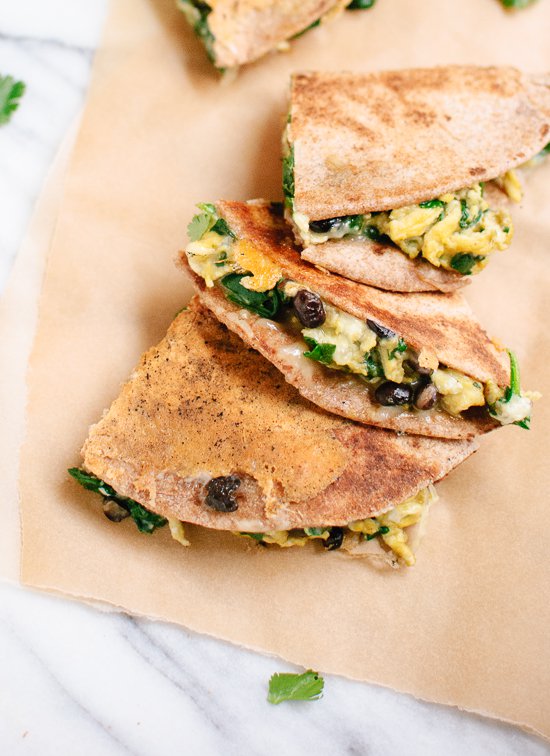 "I'm hoping these pictures will entice you to make these extra-crispy scrambled egg quesadillas. The filling is composed of spinach, black beans and scrambled eggs (hello, protein!), which is secured to the tortillas with a light sprinkle of shredded cheese." Recipe: CookieAndKate.
High Protein Vegan Breakfast Bowls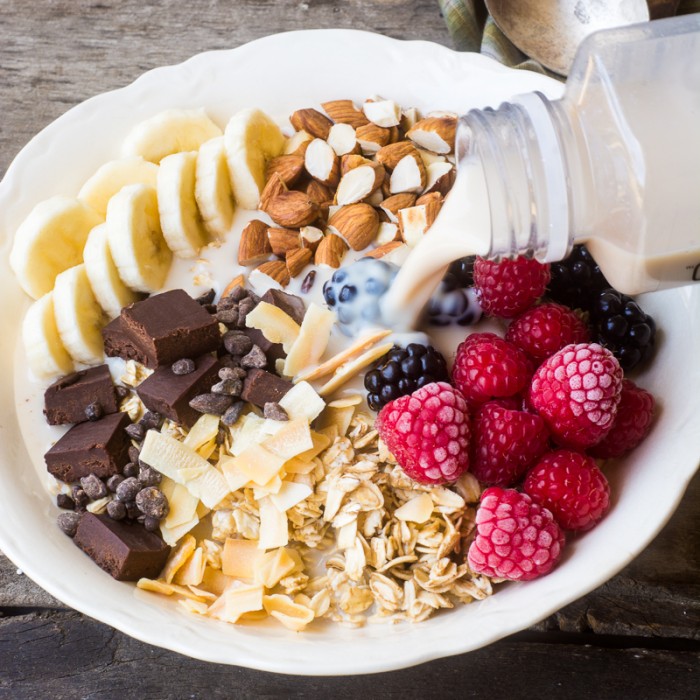 "These protein rich Vegan Breakfast Bowls are the answer to the breakfast blahs…if you're been there and done that with green smoothies and can't face another piece of toast, one of these powerhouse bowls will jump start your engine, guaranteed!" Recipe: TheViewFromGreatIsland. 17g Of Protein.
Caramel Apple Protein Smoothie

"This caramel apple protein smoothie is going to become your favourite way to enjoy an apple a day! It's super creamy, packed with protein, and guaranteed to keep you satisfied all morning!" Recipe: RunningWithSpoons.
Mediterranean Breakfast Scramble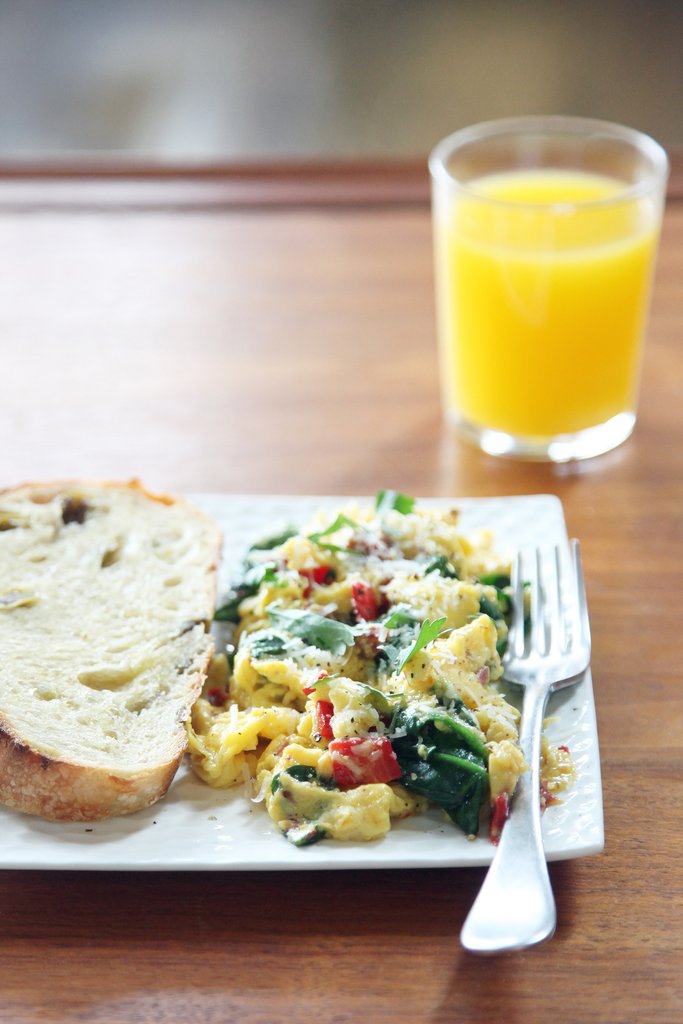 "Many days it's a smoothie or a bowl of oatmeal. When I'm craving something savoury, it's typically this simple Mediterranean scramble or a mushroom and goat cheese version." Recipe: PopSugar.
Peanut Butter & Jelly Overnight Oats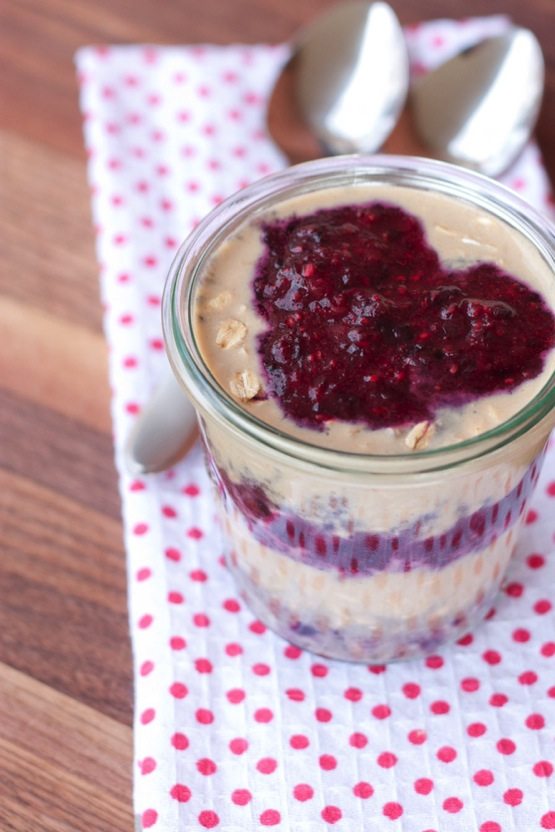 "You'll love waking up to these peanut butter and jelly overnight oats with protein-rich peanut butter and chia seed jam." Recipe: EatingBirdFood. 22g Of Protein.
Paleo Baked Eggs In Ham Cups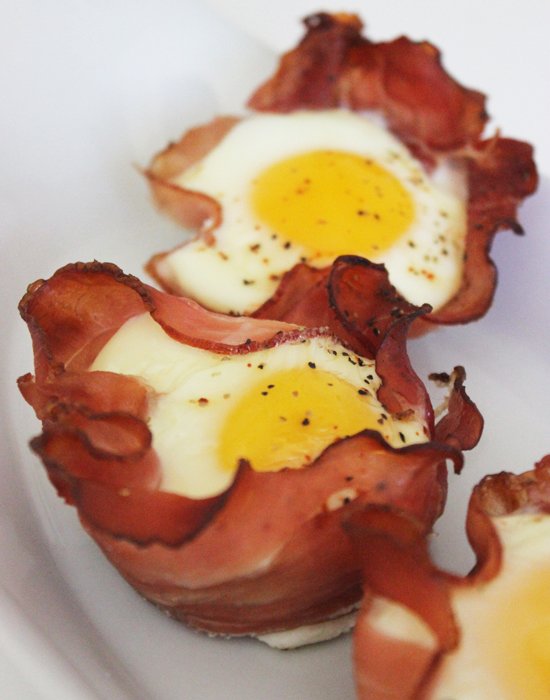 "Now we make eggs at home most mornings, but there are some days when I need to grab a quick bite. Thus "egghamcakes" were born. You can call them Baked Eggs in Ham Cups." Recipe: PopSugar.
Chocolate Peanut Butter Protein Pancakes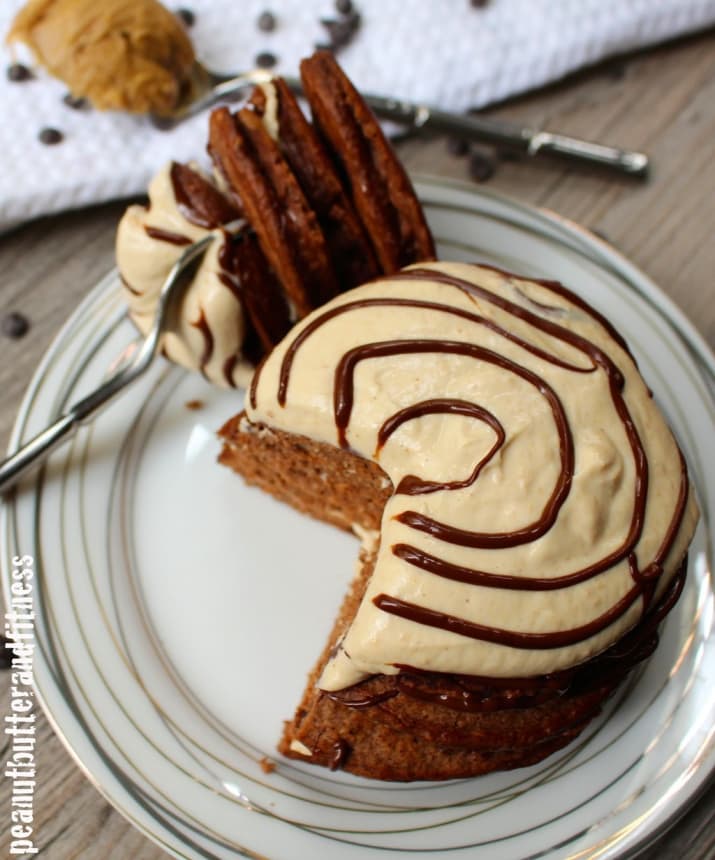 "Normally I like some fruit in my pancakes since fruit just belongs with breakfast. But who can argue with peanut butter and chocolate? Not this kid." Recipe: PeanutButterAndFitness. 43g Of Protein.
Overnight Cake Batter Protein Oatmeal
"If you are a lover of all things cake batter, this recipe is for you! This is overnight protein oatmeal is just as delicious as scraping the cake batter bowl clean! This is one of the easiest, yummiest, and well-balanced breakfasts that can be thrown together the night before and is ready in the morning!" Recipe: Dashing Dish. 20g of Protein.
Parmesan Waffle, Ham, Cheese & Egg Breakfast Sandwich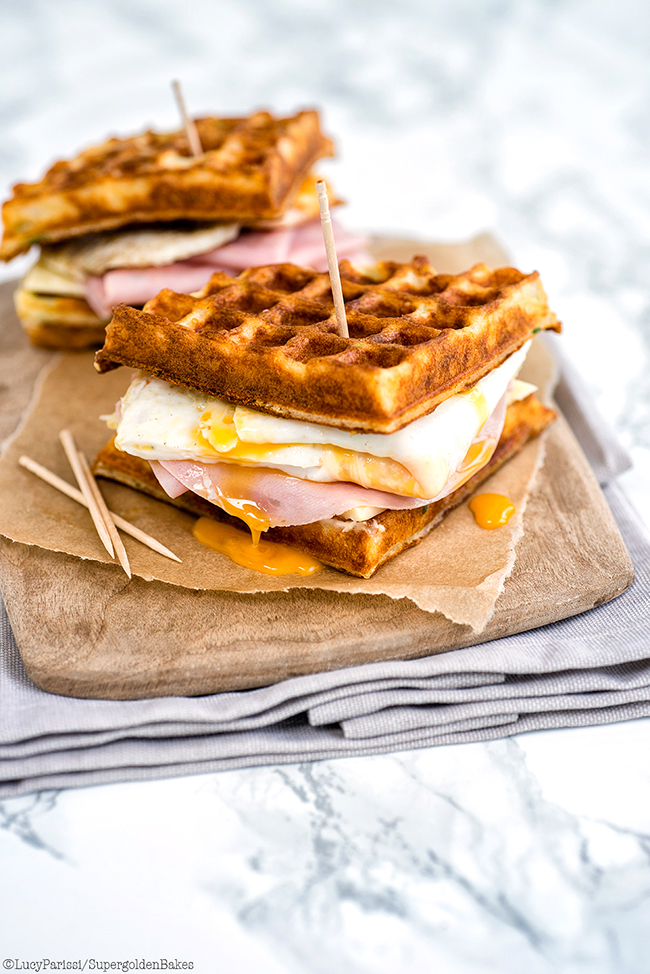 "This Parmesan waffle breakfast sandwich with ham, cheese and fried egg is what brunch (or breakfast) dreams are made of." Recipe: SuperGoldenBakes.
Brownie Batter Overnight Protein Oats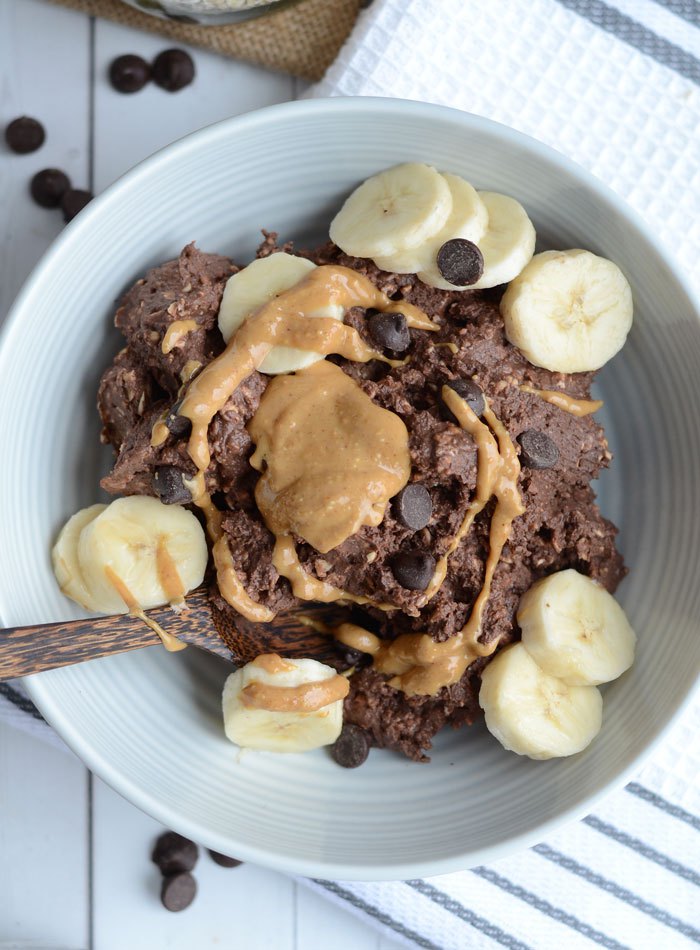 "Who wants brownie batter for breakfast? I probably didn't need to ask, did I? Prep these thick brownie batter overnight protein oats the night before and you'll be waking up to a bowl of brownie batter in the morning! It may seem like dessert but who says you can't eat dessert for breakfast?!" Recipe: RunningOnRealFood.
Blueberry Almond Butter Waffles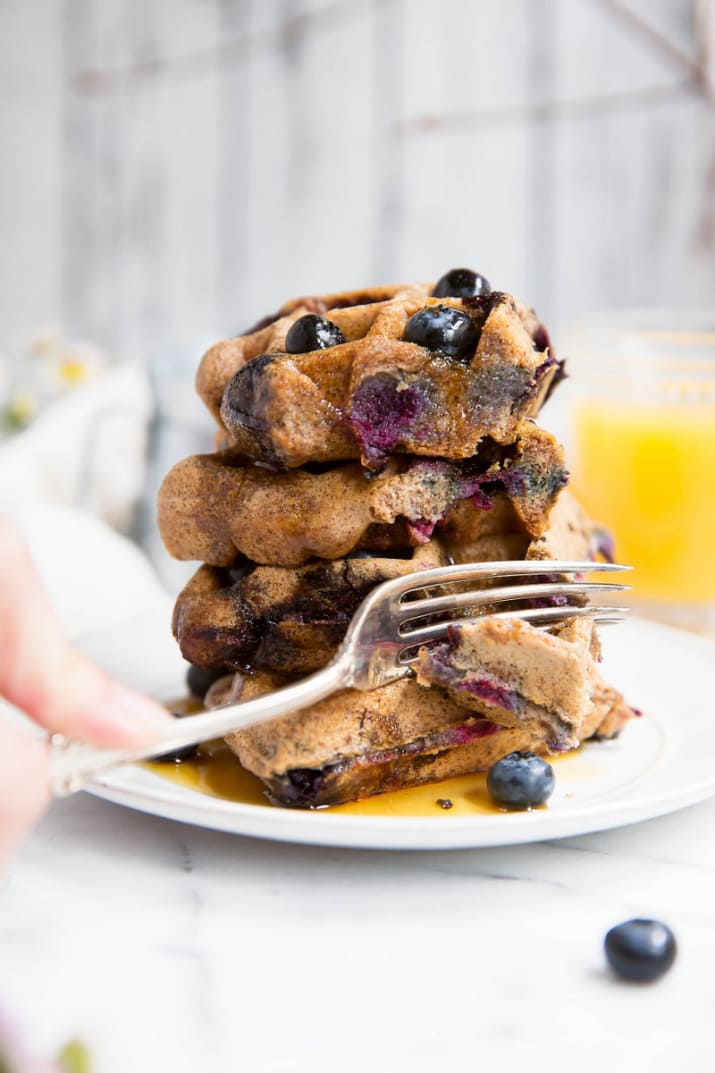 "Blueberry paleo waffles made with almond butter and just a tiny bit of coconut flour. No sugar, gluten, grains or dairy!" With 19g of protein per waffle. Recipe: AmbitiousKitchen.
High-Protein, High-Fiber Blueberry Cheesecake Smoothie
"Sometimes you don't want a spinach-kale-flaxseed-avocado smoothie. You want something that tastes super unhealthy, but you actually want it to be healthy. It's a tough predicament, but this smoothie is stepping up to the challenge." Recipe: popsugar.com
Simple Vanilla Protein Overnight Oats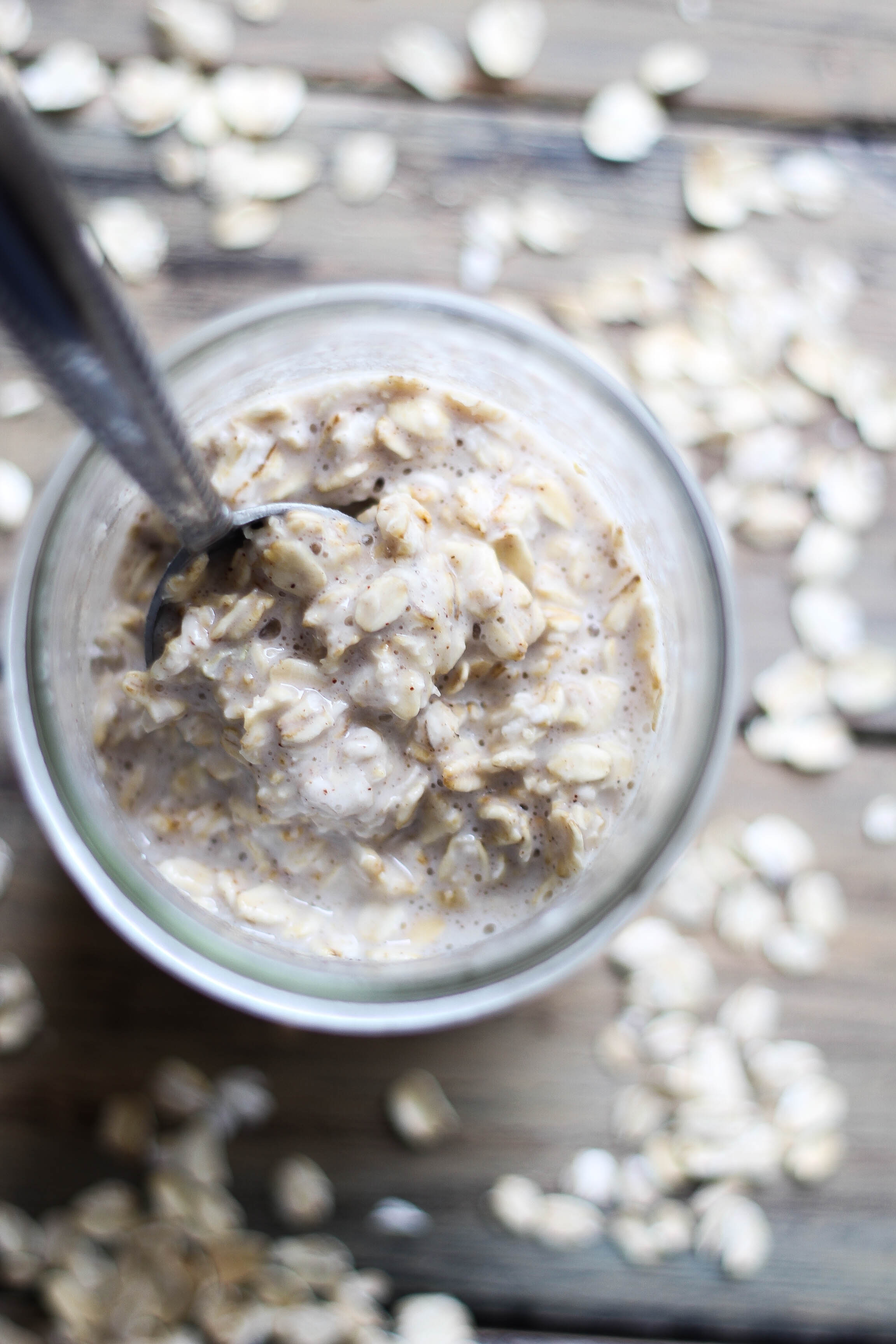 "These Simple Vanilla Protein Overnight Oats contain very few ingredients, making for a simple, quick to-go breakfast option. Make them the night before and grab them on your way out the door the next morning." Recipe: TheBlissfulBalance.
Easy Kale Feta Egg Toast
"Easy Kale Feta Egg Toast is an important reminder that—no matter what else happens today—we can still feed ourselves a decent meal." Recipe: WellPlated.
Chocolate Covered Strawberry Protein Pancakes
"I just keep thinking of things that would be delicious in the morning…and this is what happens. Chocolate + strawberries = awesomeness. Not quite as good as chocolate + peanut butter though (obvi)." Recipe: PeanutButterAndFitness.
Vegan Paleo Breakfast Protein Bars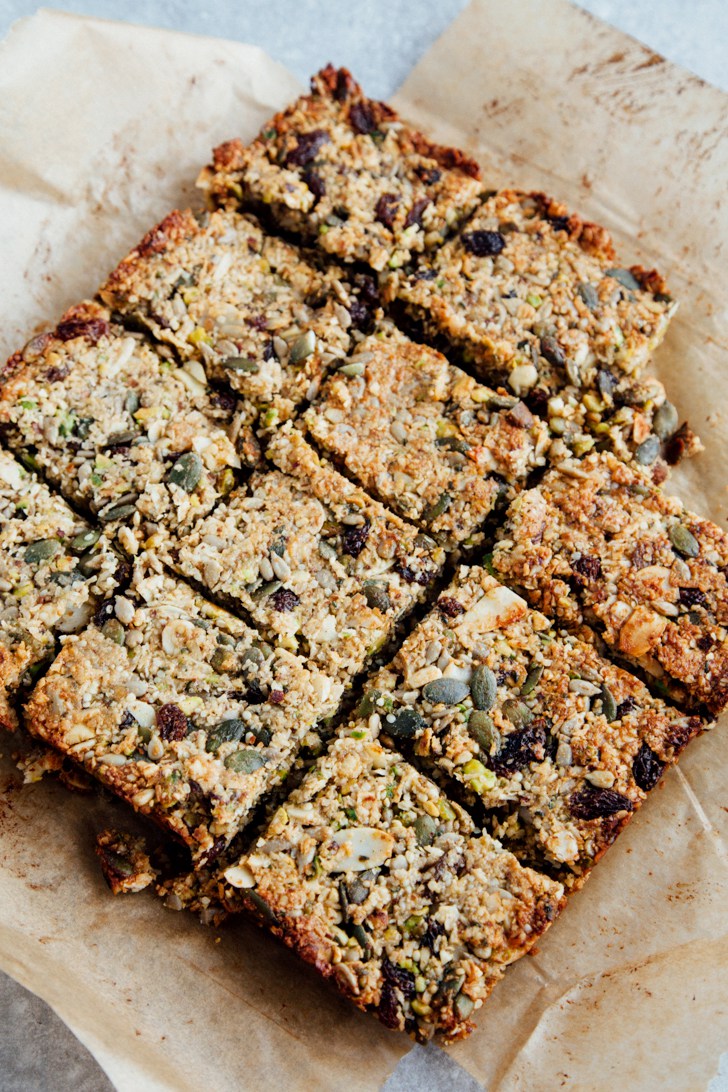 "These bars are simply made up of a mixture of fruit, nuts & seeds, making them full of fibre, protein and nutritional goodness. Not to mention that they are naturally gluten-free, vegan & paleo-friendly." Recipe: wallflowerkitchen.com
4 Ingredient Protein Pancakes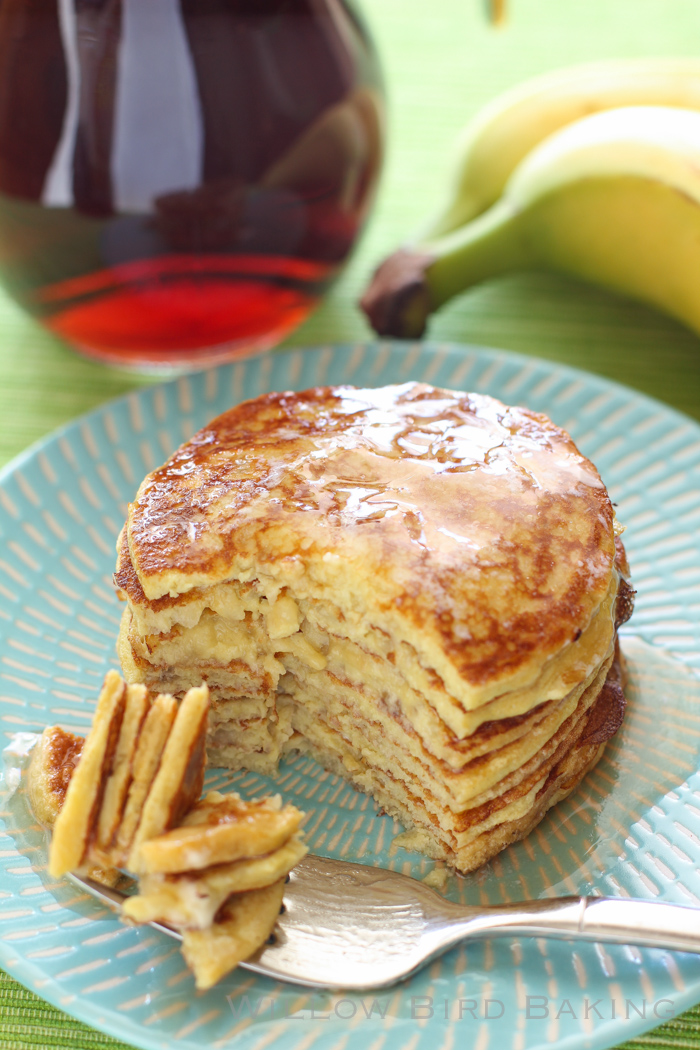 "Unbelievable. These little "pancakes" can be made with just two ingredients, but I've added some baking powder and whey protein in this recipe. They're a super quick and healthy breakfast or snack." Recipe: WillowBirdBaking.
Chocolate Cashew Protein Smoothie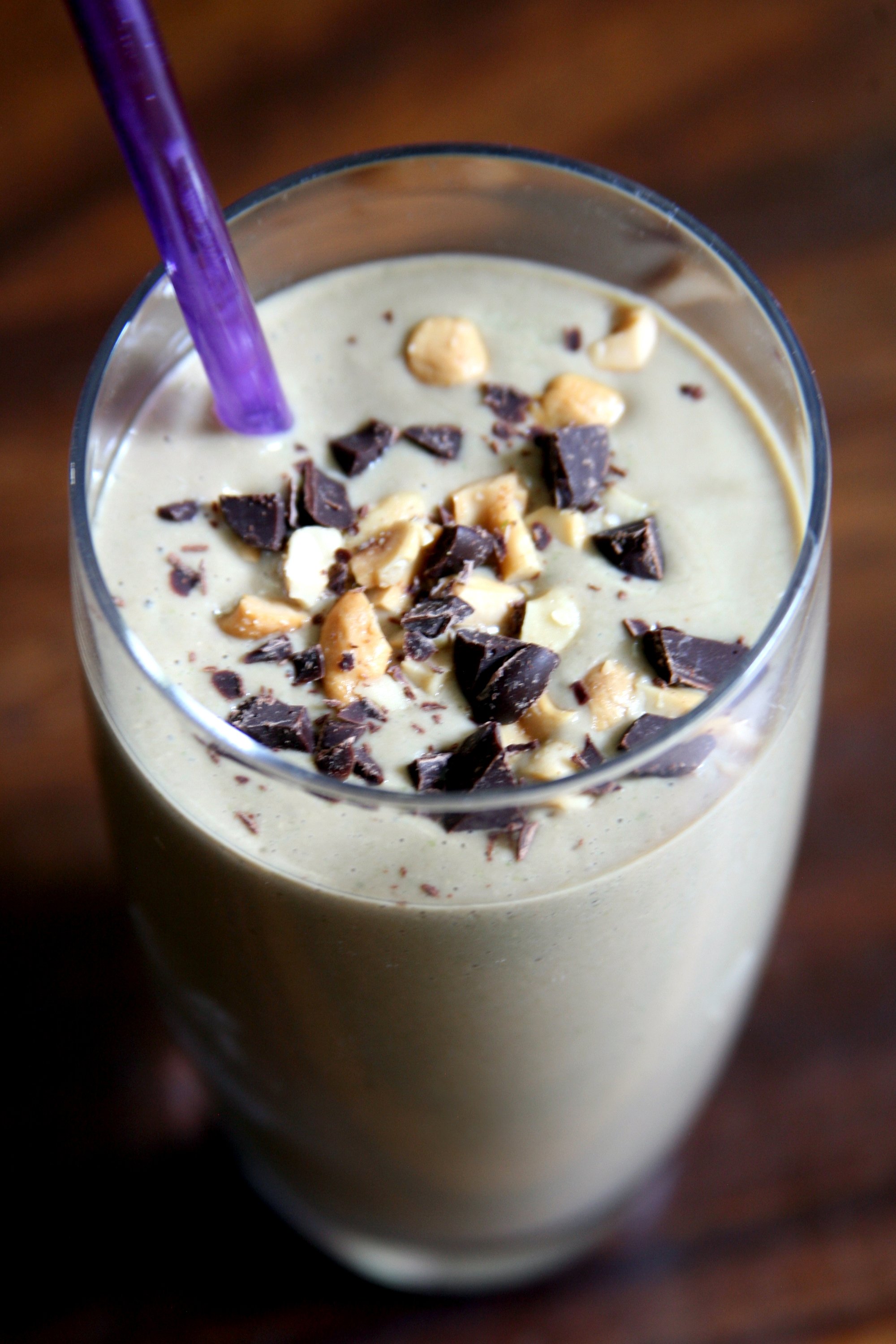 The smoothie is made with Greek yogurt and chocolate soy milk to not only satisfy chocolate cravings but also provide calcium and B Vitamins" Recipe: popsugar.com
Healthy Kale Egg Breakfast Cups

"Healthy Kale Egg Breakfast Cups are full of flavor and healthy goodness. With kale, sun-dried tomatoes, spicy chicken sausage, mushrooms, and feta cheese they will surely be the best part of waking up in 2017!" Recipe: tasteandsee.com
10 Minute Paleo Breakfast Bowl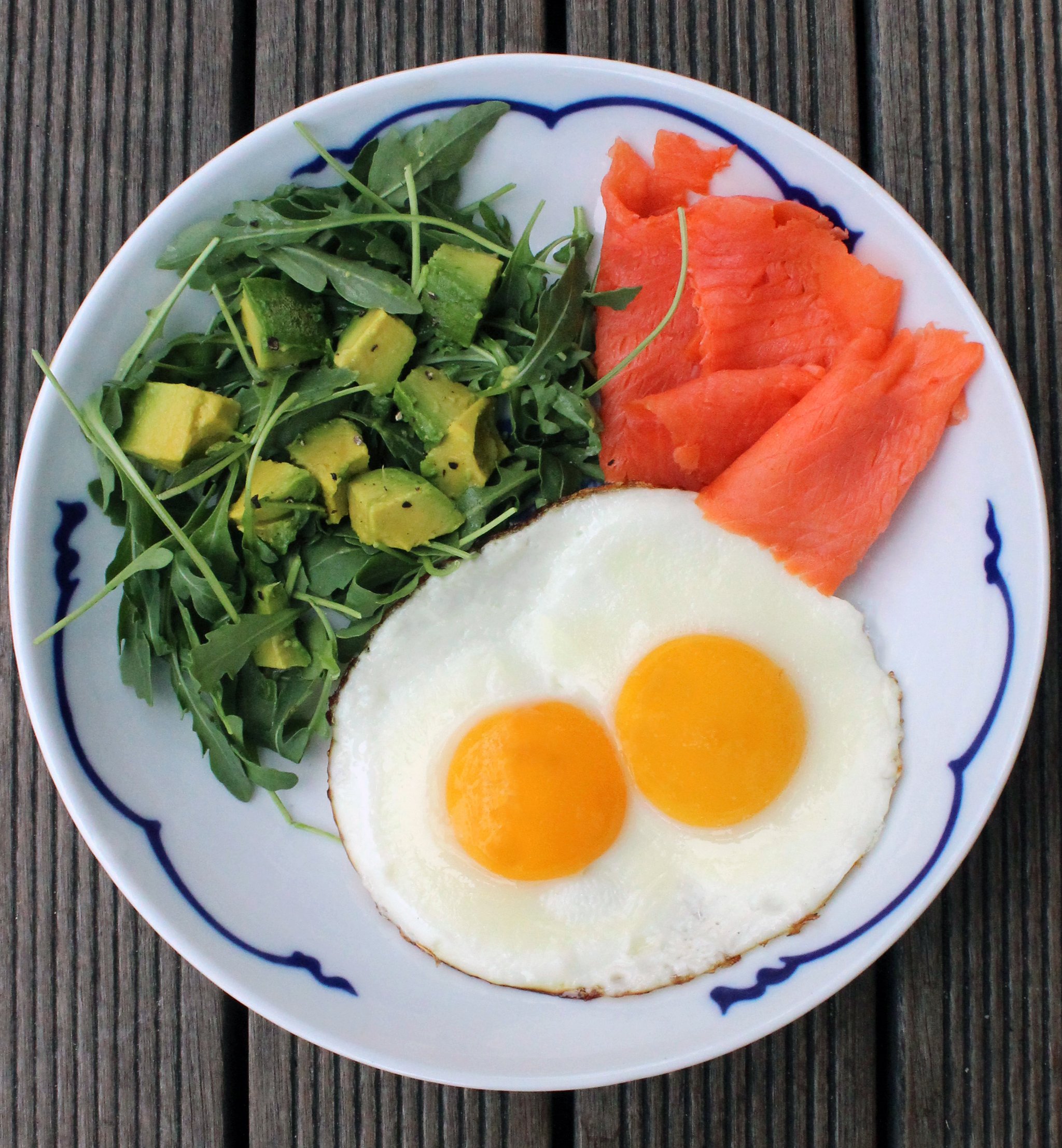 "Rich in omega-3 fatty acids and protein, this low-carb, 335-calorie breakfast takes less than 10 minutes to prepare and feels like I've treated myself to a beautiful brunch at a neighbourhood hot spot. It will fill you up, fuel your morning, and keep you satisfied until lunch time rolls around." Recipe: popsugar.co.uk