Jack Simmon's Full Diet & Training Plan For Losing 12% Bodyfat In 16 Weeks!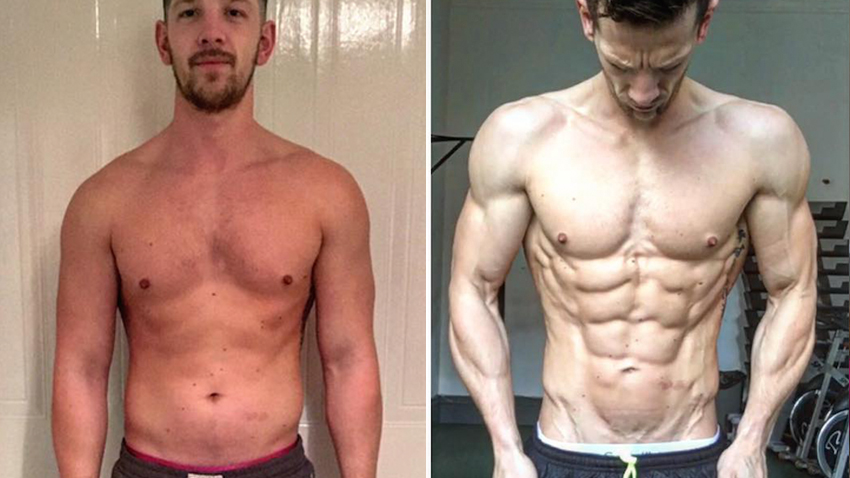 "Raw 4 Month Transformation! No tan, no camera tricks, no stupid filters! Just pure hard ass work!
16 weeks/4 months between these images. After an injury and enjoying myself a little too much over Christmas, I decided it was time to get back to business! I followed a structured nutrition and training plan. Never once did I starve myself or cut out carbs! Consistency and hard work is what gets you to your goals, not fad diets!"
Jack explains in detail, exactly how he achieved one of the best transformations we have ever seen!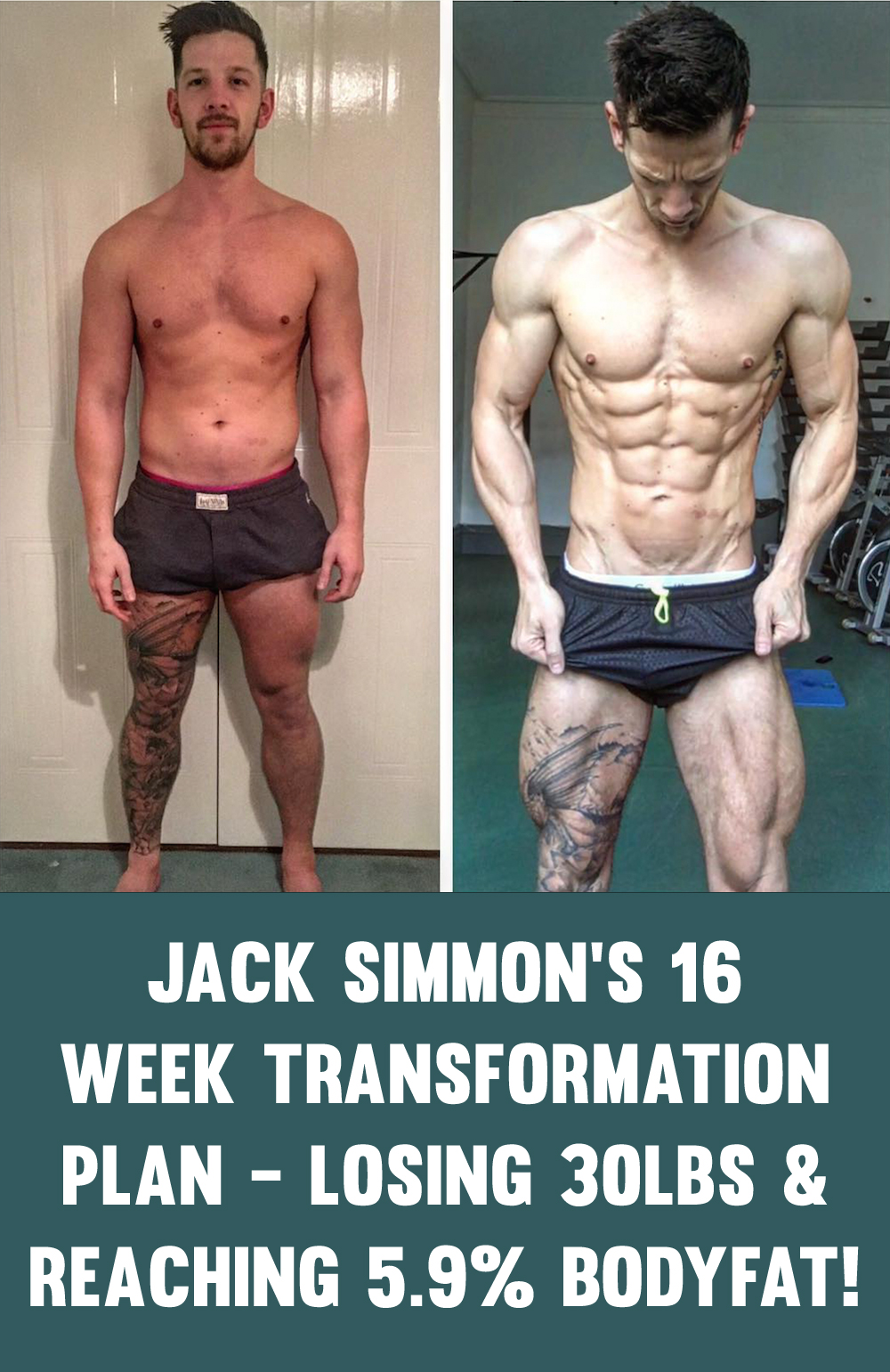 Check Out Jack Simmon's Social Media Here:
Instagram: @jacksimmo15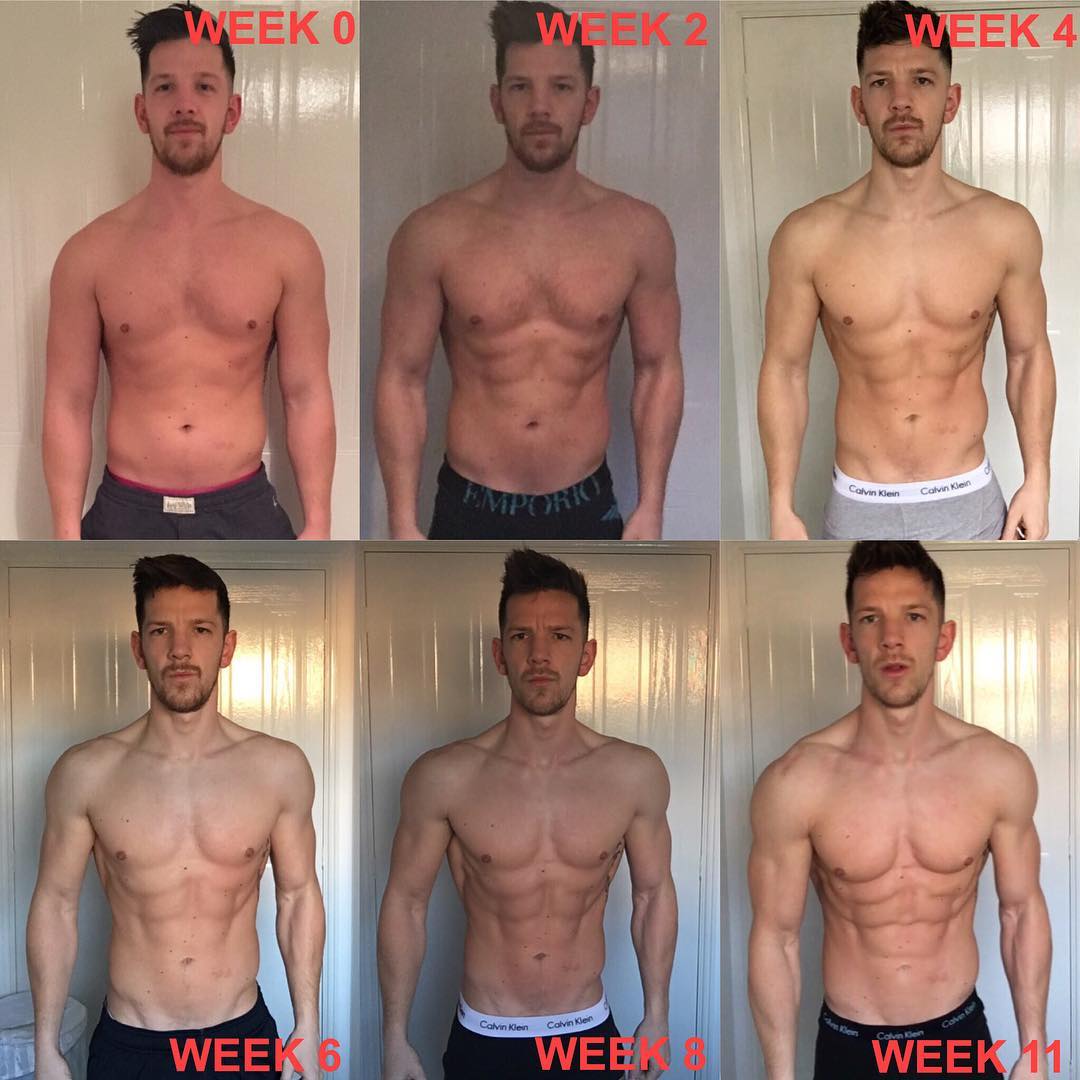 Jack Simmons Weight Loss Diet:
I would try eat every 2-3 hours:
Meal 1: Oats, Unsweetended almond milk, scoop of chocolate whey. (after morning Cardio)
Meal 2: White potato and 5% mince.
Meal 3: Protein Shake (after gym).
Meal 4: Chicken and sweet potato with vegetables.
Meal 5: Cod or Haddock with vegetables.
Meal 6: Chicken and veg with coconut oil.
Meal 7: Salmon and Low fat cottage cheese. (before bed)
As you can see there was no crazy cut in calories and I never had to starve myself, just sensible foods and portion sizes.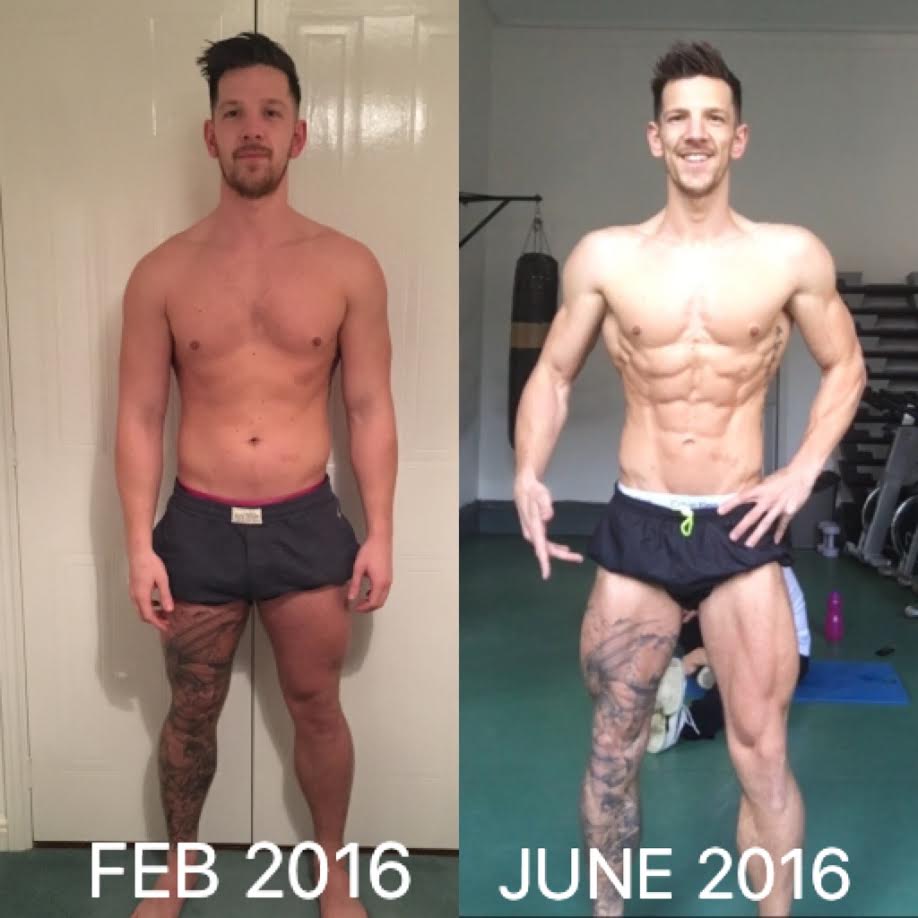 Jack Simmons Weight Loss Workout:
I would do 4x morning fasted cardio a week, either interval training or steady state cardio. (40mins-1 hour)
Then train weights every lunch time (5x a week). Separate body part per day. Sometimes have a Saturday weight session if I had the energy.
Example Meals & Snacks From Instagram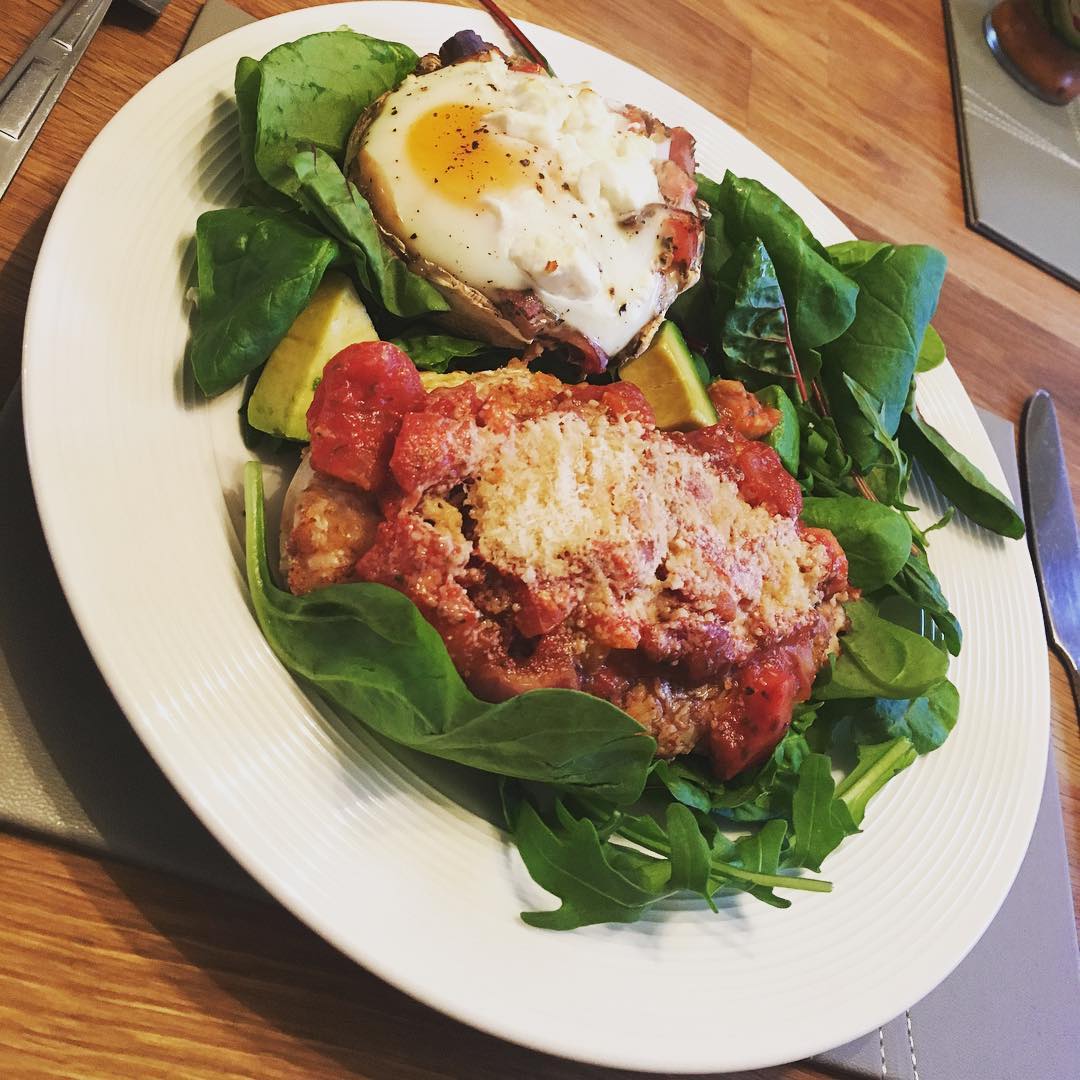 Mixed 2 @thebodycoach lean in 15 meals together to make this awesome dish! Chicken covered in oats and walnuts with a tomato and parmesan topping – Mushroom filled with tomato, red onion, soy sauce and feta cheese, topped with an egg! All laid on a spinach and avocado salad.
Has anyone tried this little gem by @arlaprotein yet? 20g of protein, 13g of carbs and only 140 calories. Strawberry tastes awesome aswell!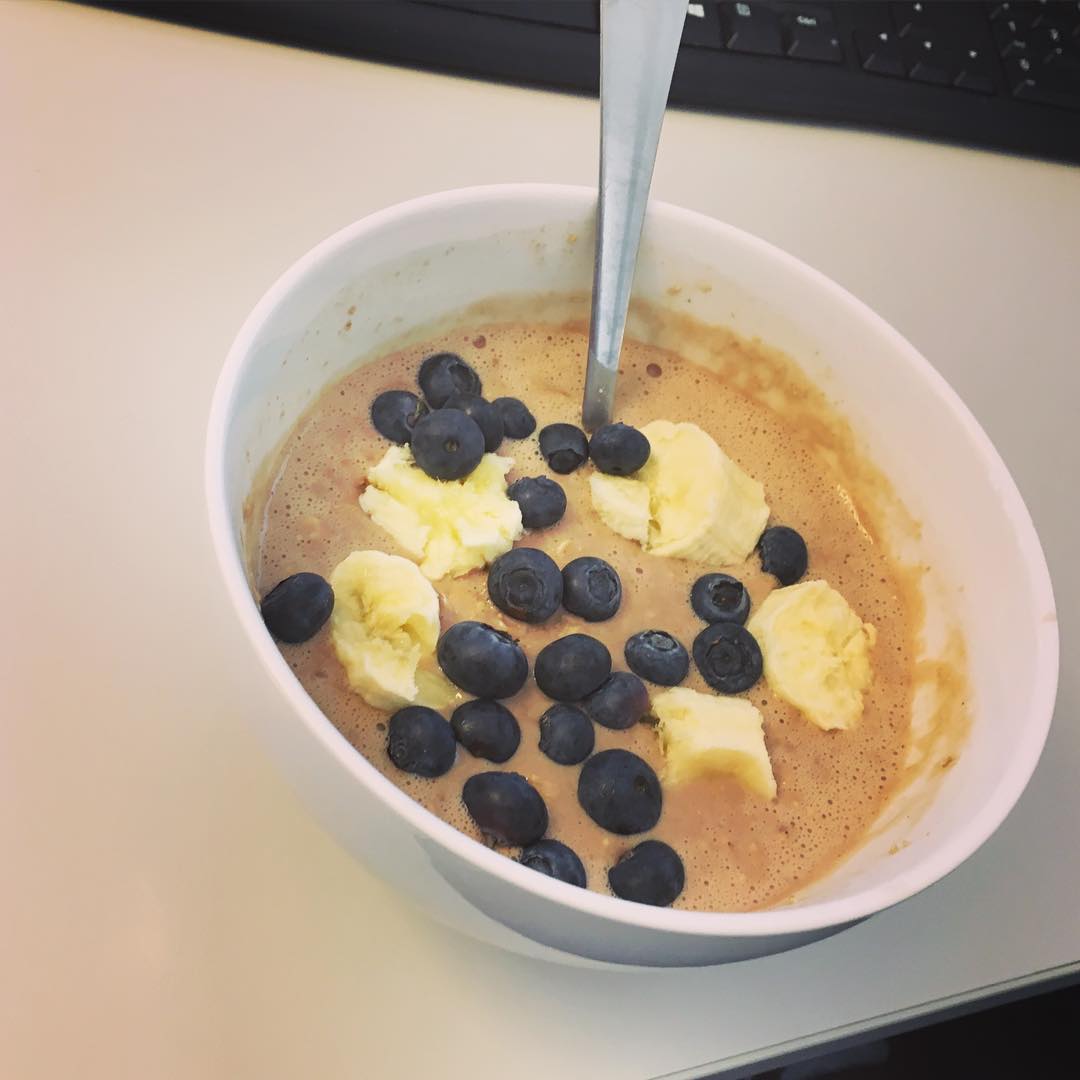 Keeping it simple 👌🏻 75g GF oats, 200ml @alpro almond milk. @myproteinuk chocolate whey. Blueberries & banana.