23 "Cheat Meal" Inspired Dishes That Will Help You Lose Fat & Get Lean!
We've said it 100 times by now, but losing fat is a journey and a combination of many things. We feel however, that eating foods you like, that fit into a healthy diet is one of the best ways to set yourself up for long term success.
If you hate what you're eating, it makes it almost impossible to stick to a healthy eating lifestyle and you will fall back into bad habits and meals.
So we have collected 23 incredible weight loss 'cheat meal' (though we don't like that phrase) recipes that will help you slim down and won't have you feeling like you're restricting yourself! Be sure to save and share all your favourites to your social media! Enjoy!

23 "Cheat Meal" Inspired Dishes That Will Help You Lose Fat & Get Lean!
BBQ Jackfruit Sandwiches (Vegan!)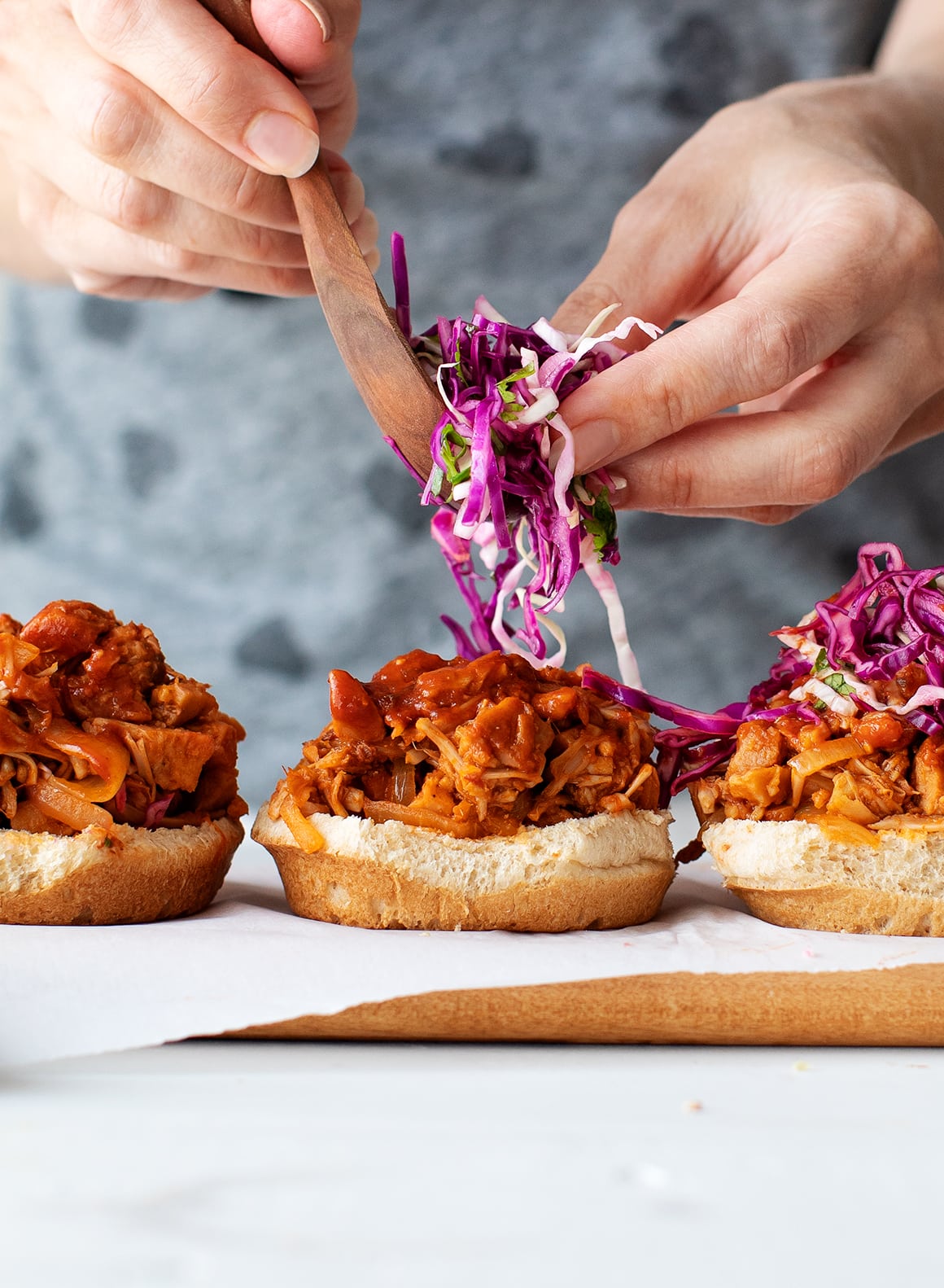 "These BBQ Jackfruit Sandwiches are the ultimate party food. They're easy to make ahead and have wonderful meaty texture and spicy/smoky flavor." Recipe: LoveAndLemons.
Asian Edamamee Burgers (Vegan)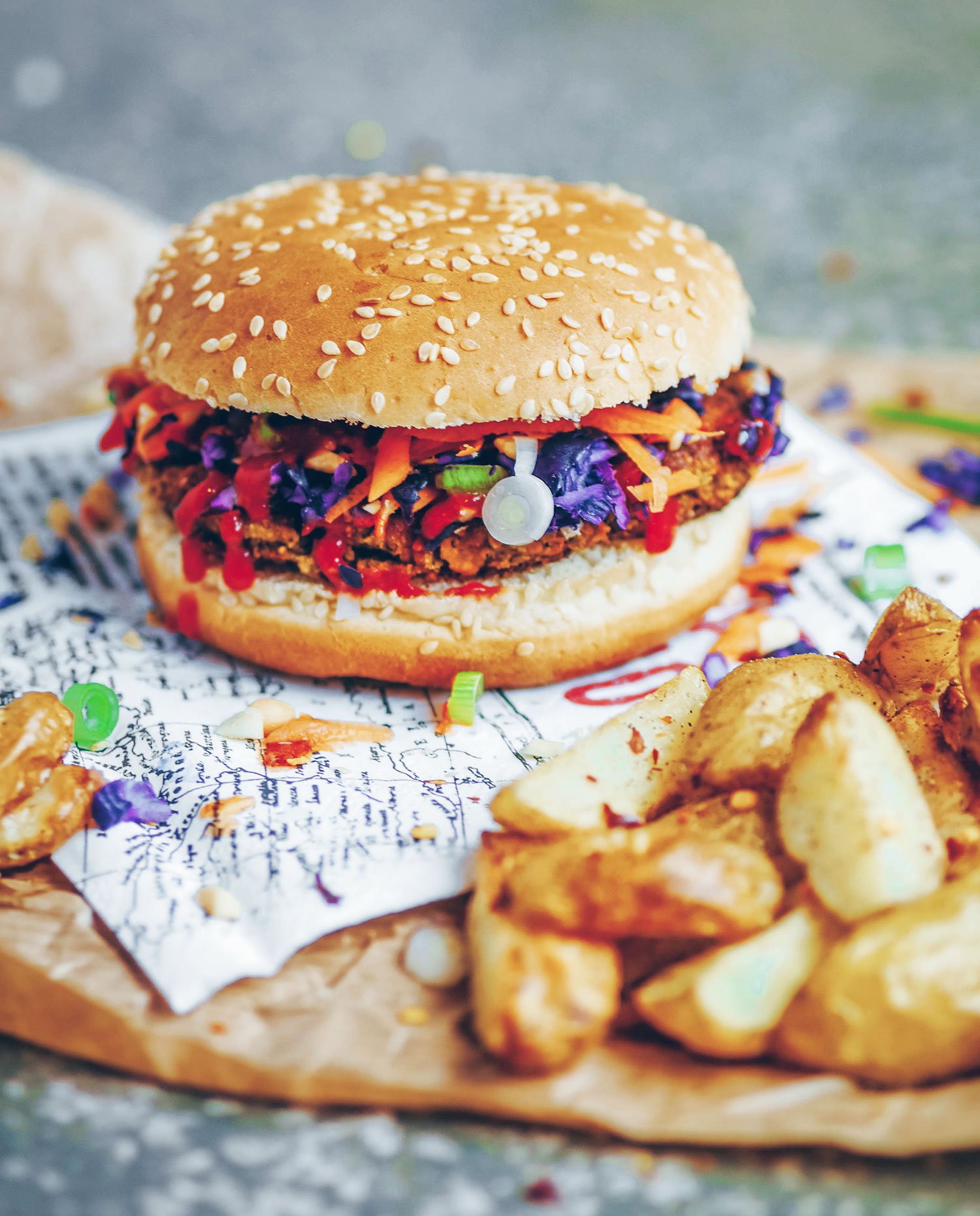 "Although burgers are considered as a junk food, they can be really healthy if made at home, especially ones packed with vegetables. You can make them even healthier my baking instead of frying (although they taste so much better shallow fried!). And if you're trying to cut calories, leave out the bun and serve your burger with a huge side salad, vegetables or roasted sweet potato wedges." Recipe: NadiasHealthyKitchen.
Shiitake "Bacon" & Egg Breakfast Tacos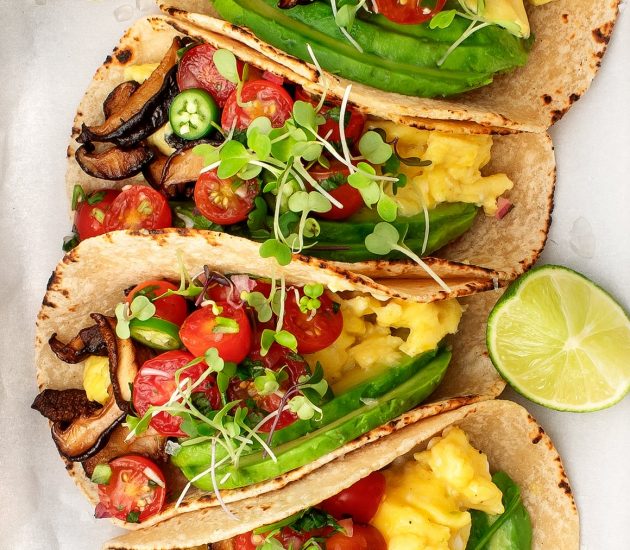 "Shiitake "Bacon" is this magical thing where you toss sliced shiitake mushrooms with olive oil and tamari, then you bake them until they're shriveled and crisp around the edges. It has a wonderfully deep umami savory flavor that's not exactly like bacon, but deliciously bacon-esque, and OMG it's perfection in breakfast tacos! These are so yummy with fresh cherry tomato pico and, of course, sliced avocado." Recipe: LoveAndLemons.
American Style Vegan Burgers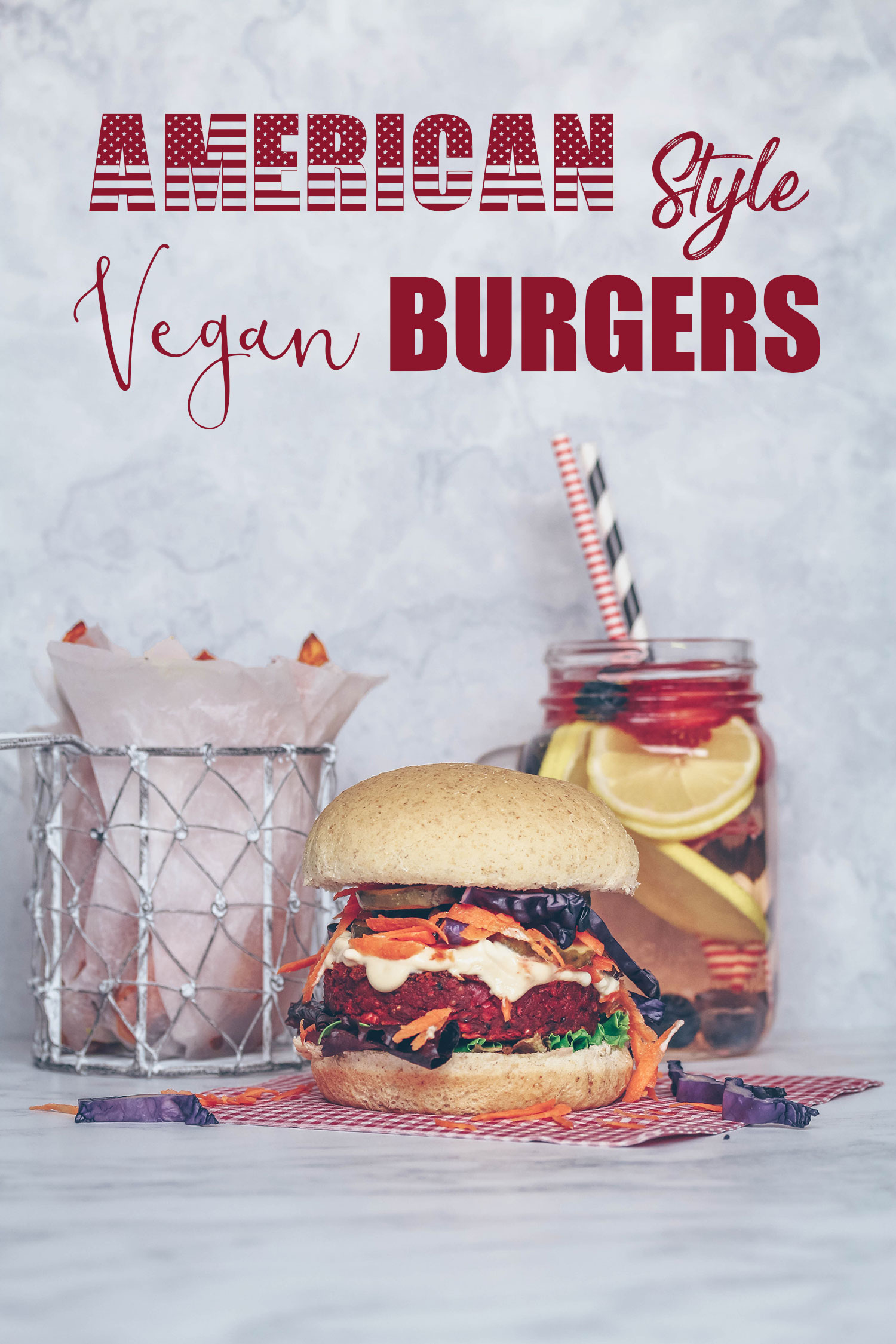 "When I think of American food, the first thing that pops into my head is burgers and fries, I mean French fries 😛 and for this recipe I chose to use Purple GOODMINZ for the base as I wanted the burgers to have that medium rare, pink-in-the-middle 'meaty' kind of feel." Recipe: NadiasHealthyKitchen.
Instant Pot Peanut Coconut Chicken Curry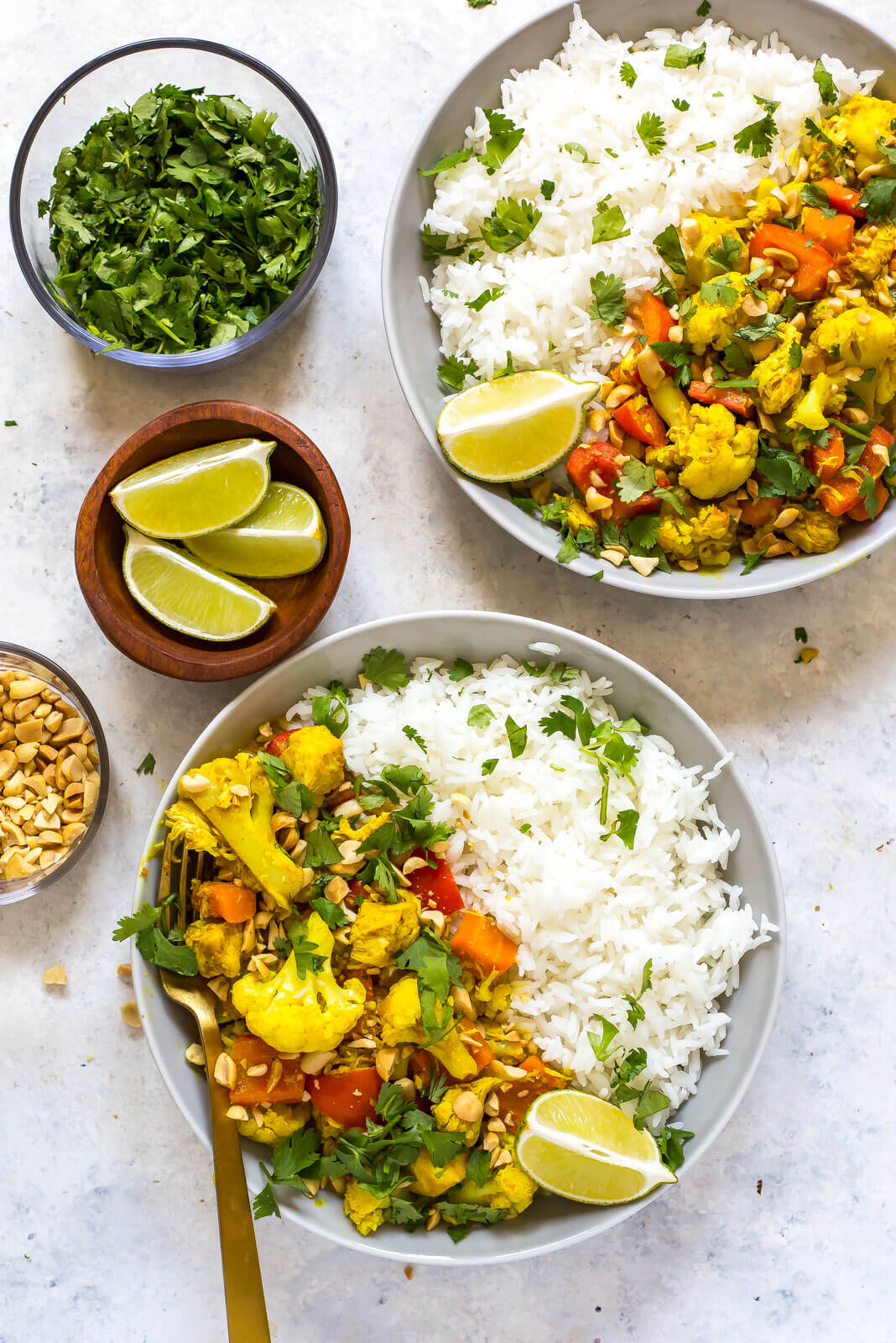 "This Instant Pot Peanut Coconut Chicken Curry is a healthy, easy one pot dinner idea that's hearty, wholesome and perfect for chilly nights! Say hello to healthy comfort food!" Recipe: TheGirlOnBloor.
PF Chang's Chicken Lettuce Wraps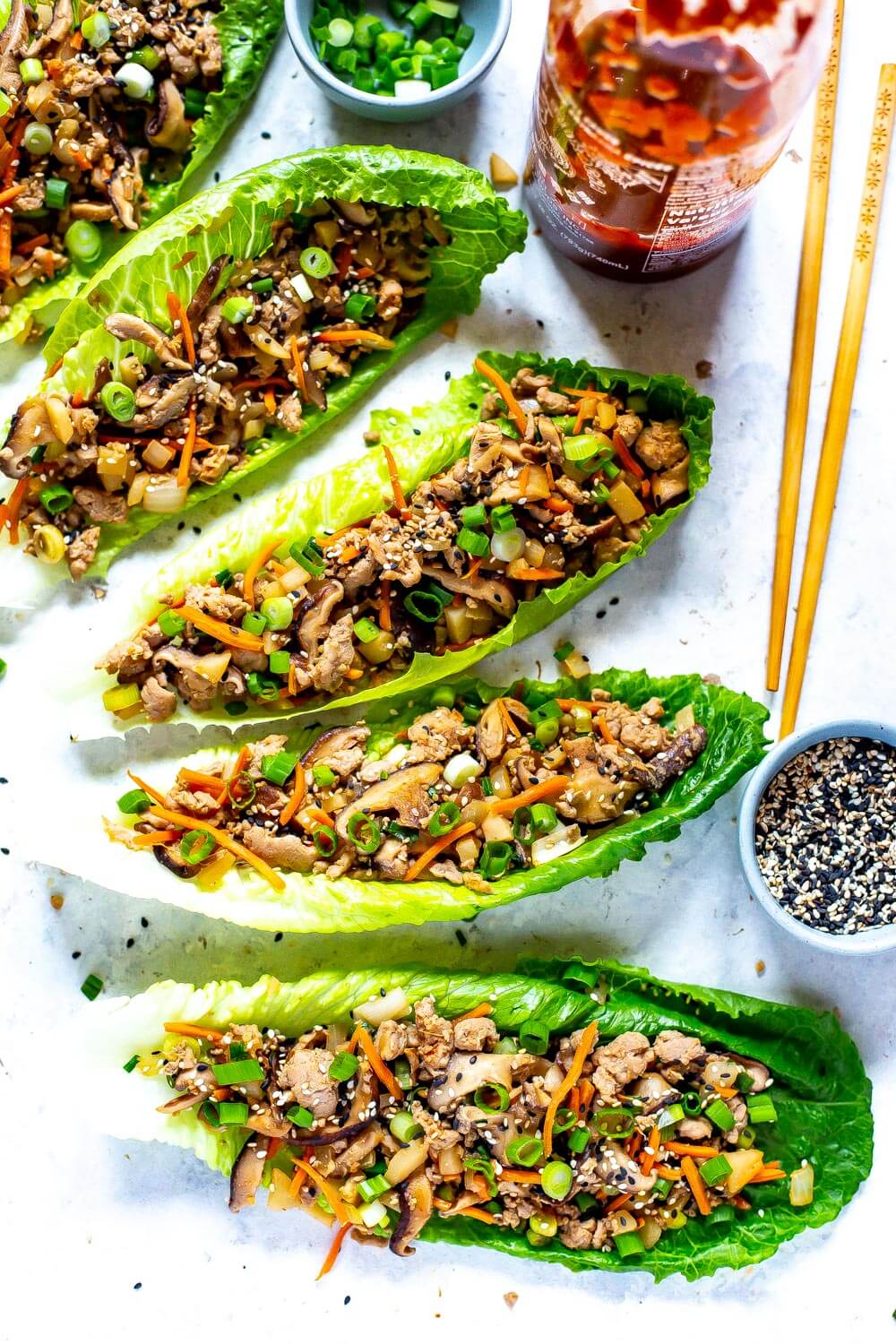 "These PF Chang's Chicken Lettuce Wraps are a super easy copycat of the restaurant version – and they are also a healthy, low carb dinner idea made with ground chicken, mushrooms and water chestnuts!" Recipe: TheGirlOnBloor.
Instant Pot General Tso's Chicken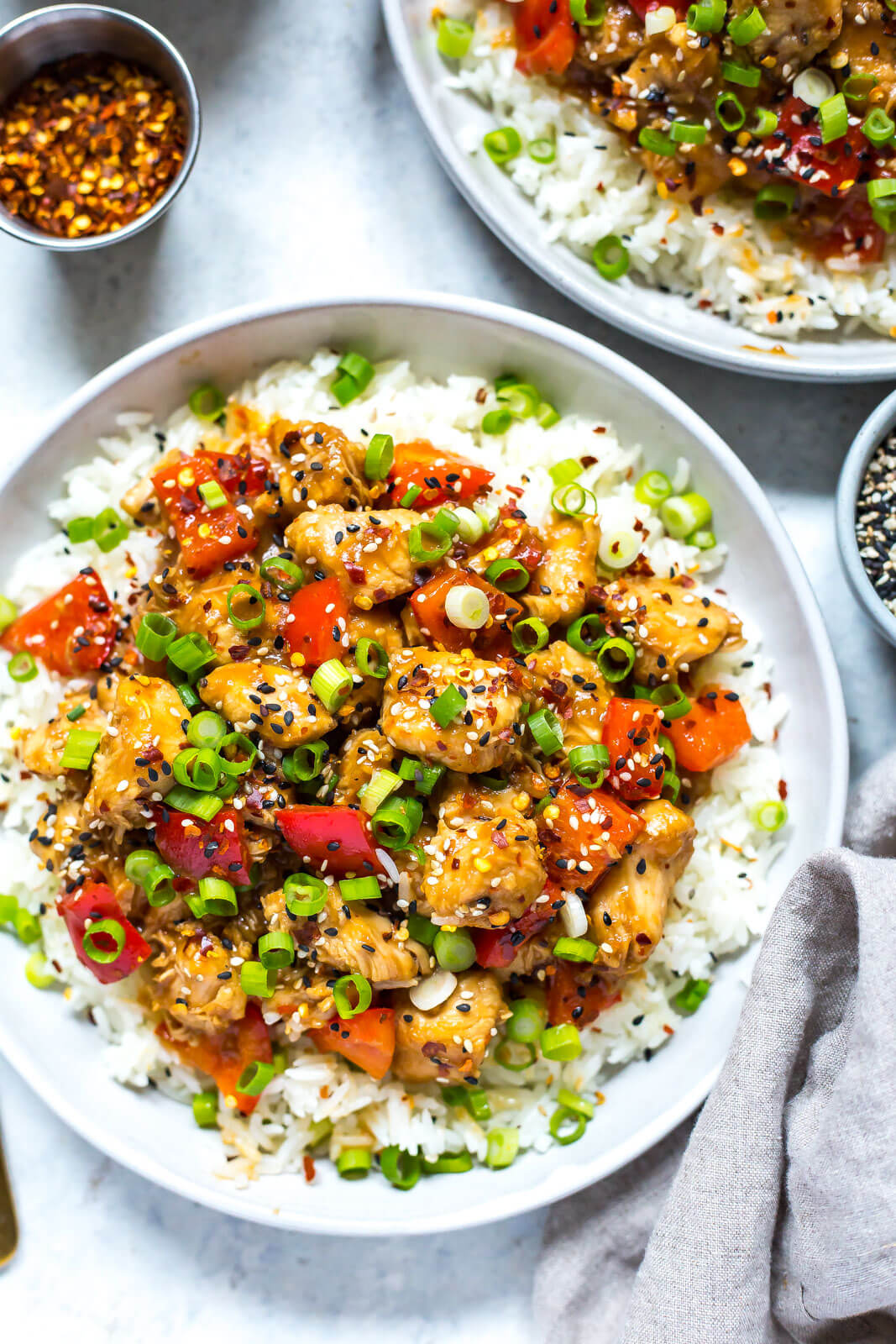 "This Instant Pot General Tso's Chicken is a delicious alternative to takeout – you still get all the flavours of Chinese food that you crave but it's made in one pot with ingredients found in your pantry for a healthier twist!" Recipe: TheGirlOnBloor.
Oven Roasted Greek Chicken Kebabs
"Super quick and easy Greek chicken kebabs are coming in hot today! These can be made on the grill or in the oven for a healthy low carb dinner. These go perfect with a salad." Recipe: LayersOfHappiness.
The Easiest Cauliflower Crust Pizza Ever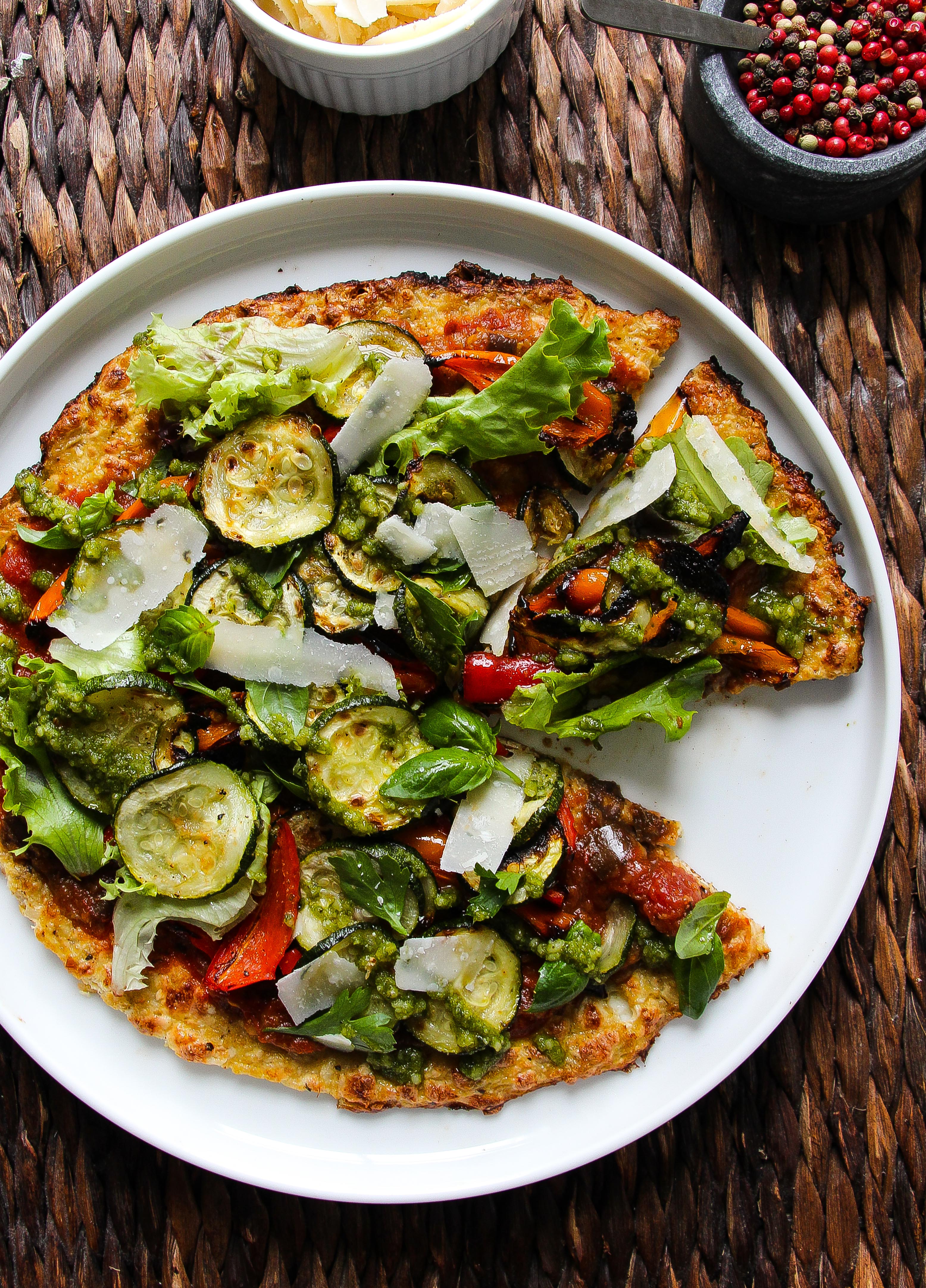 "Calling all pizza lovers – our delicious, healthy, gluten-free, low-carb, vegetarian pizza needs to make it to your kitchen today. Our surprise crust ingredient along with the addition of basil pesto will WOW you." Recipe: LayersOfHappiness.
Healthier Slow Cooked Spicy Chicken Rogan Josh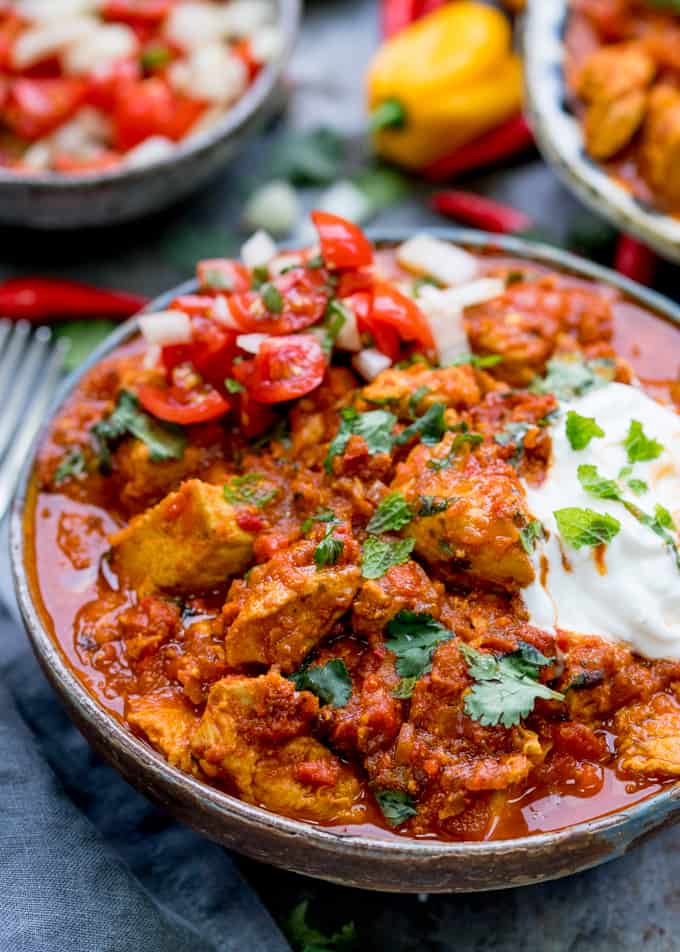 "This Healthier Slow Cooked Spicy Chicken Rogan Josh is just the thing when you're trying to be good. The perfect Rogan Josh recipe thats also Syn free on Slimming world!" Recipe: KitchenSanctuary.
Healthier Red Thai Chicken Curry – Without Shop-Bought Sauce!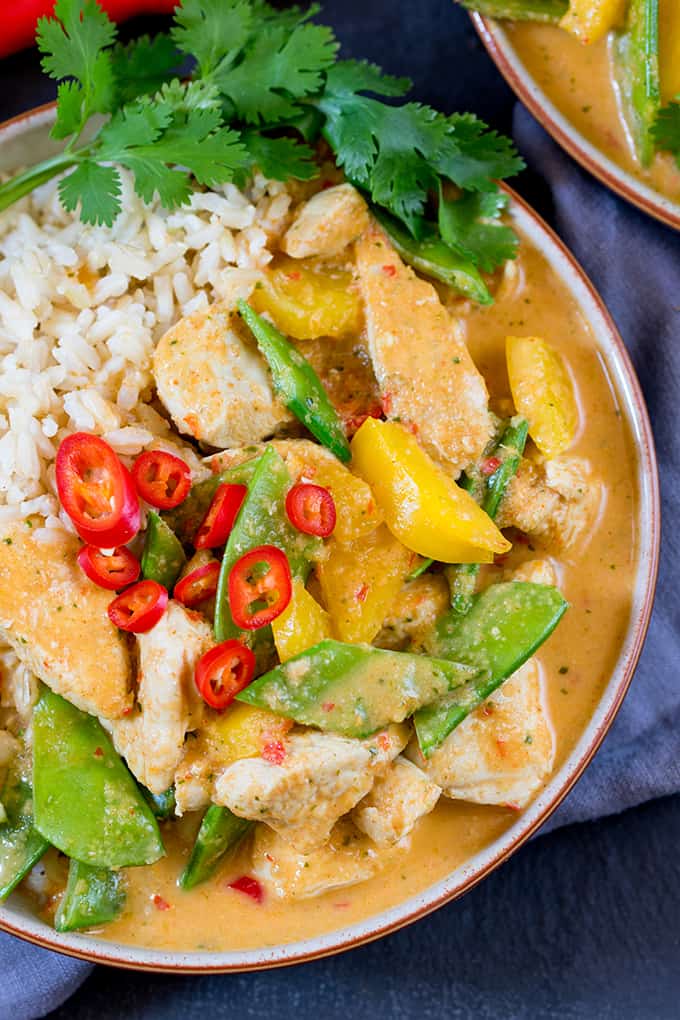 "The homemade curry paste for this Spicy Healthier Red Thai Chicken Curry is easy and packed with flavour!" Recipe: KitchenSanctuary.
Curry Spiced Quinoa Chickpea Burgers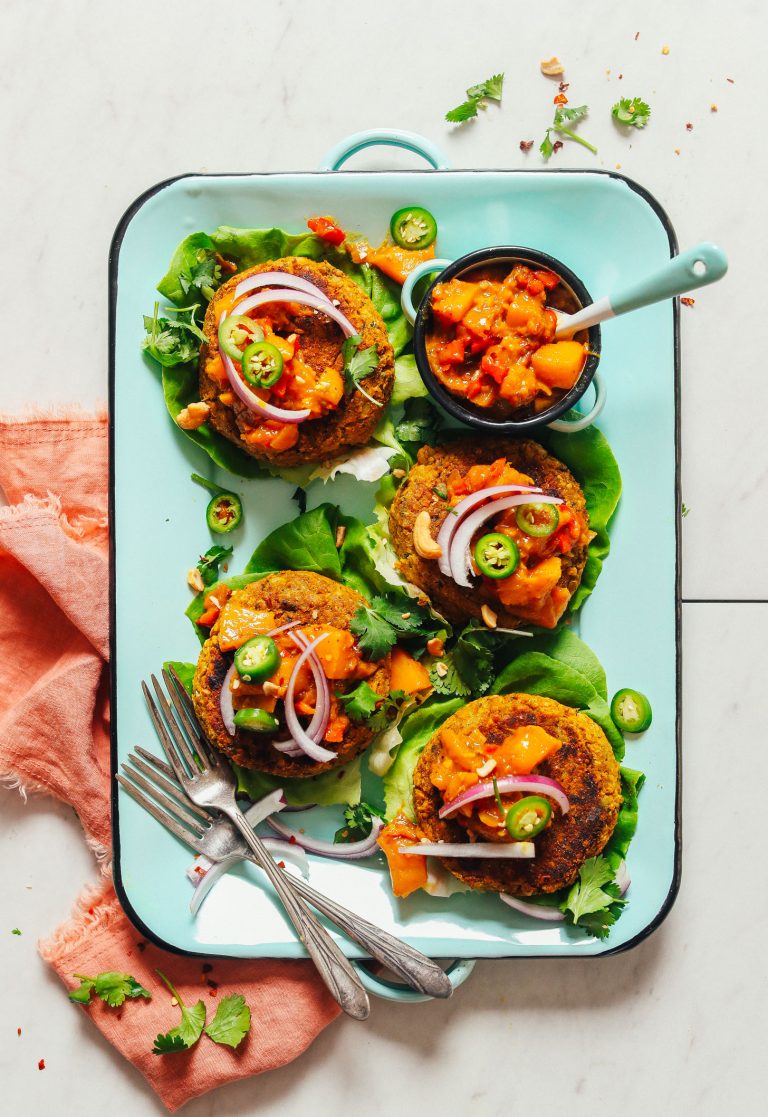 "I've been so excited to share this recipe since perfecting the concept this summer. I'd been dreaming of a curry-infused chickpea burger for a while. And although it took me several tries to nail, it was totally worth the effort! Friends, it's burger time." Recipe: MinimalistBaker.
Jamaican Jerk Tacos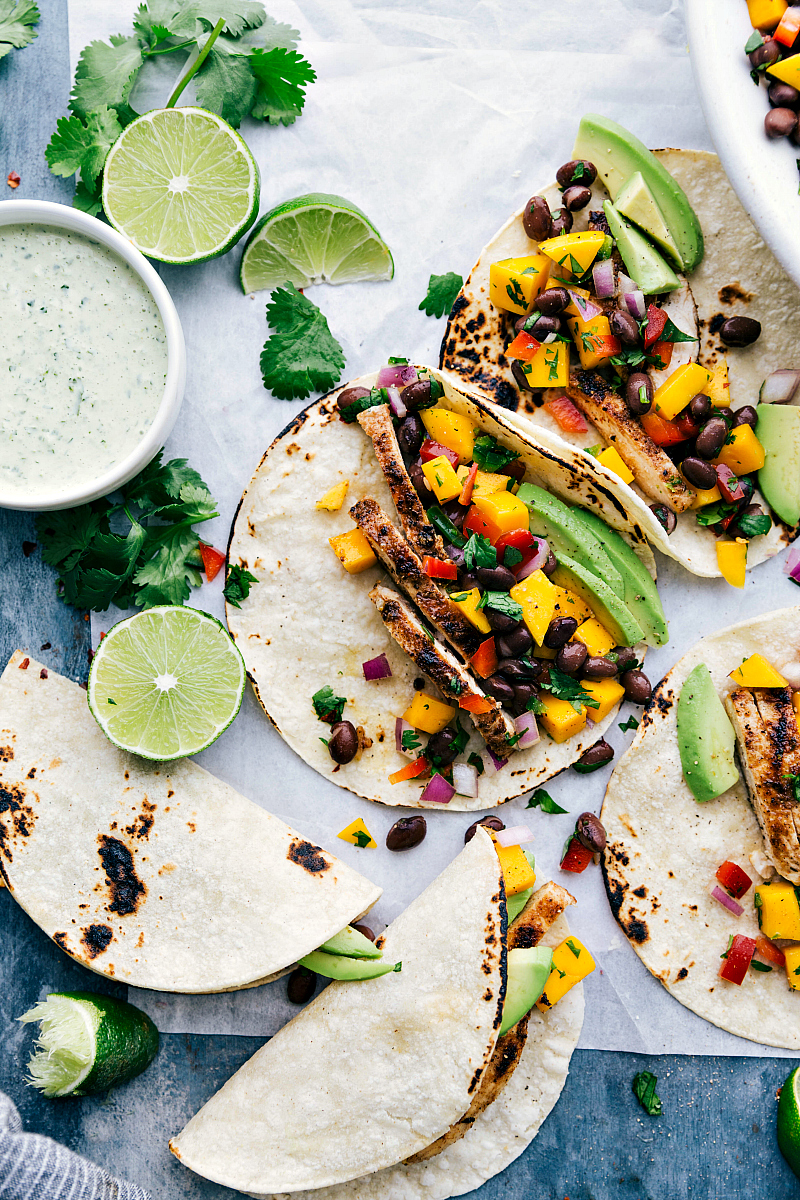 "Jamaican jerk tacos made with spice-rubbed chicken, a mango black bean salsa, and a delicious jalapeño-cilantro sauce." Recipe: ChelseasMessyApron.
Instant Pot Butter Chicken Recipe (Low Carb & Keto-Friendly)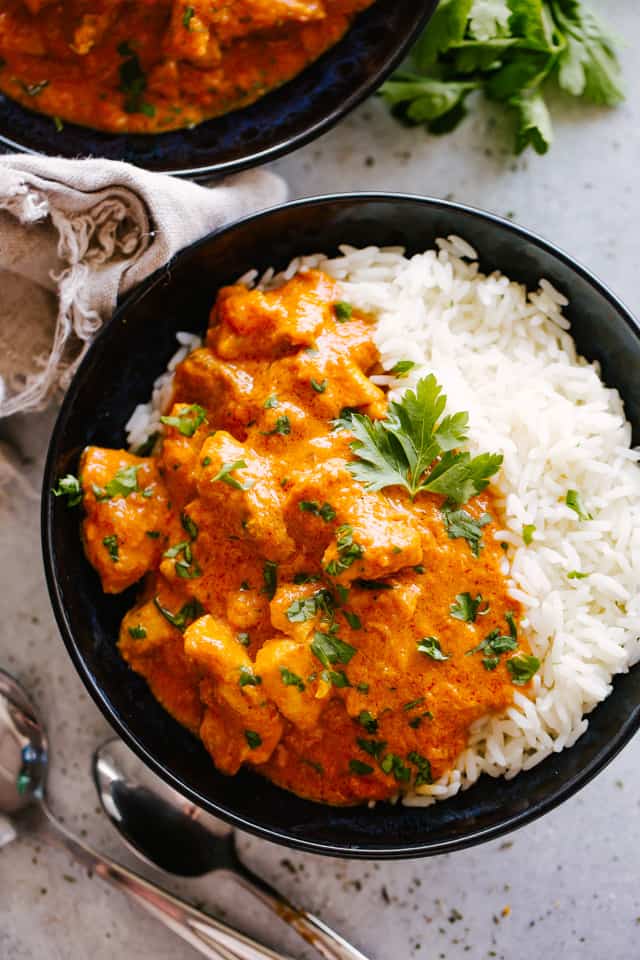 "Tender, yogurt-marinated chicken thighs cooked in the most glorious tomato based sauce. This wonderful Butter Chicken recipe is rich, it's creamy, super tasty, and incredibly quick to make in the Instant Pot!" Recipe: DietHood.
Vegan Slow Cooker Tikka Misala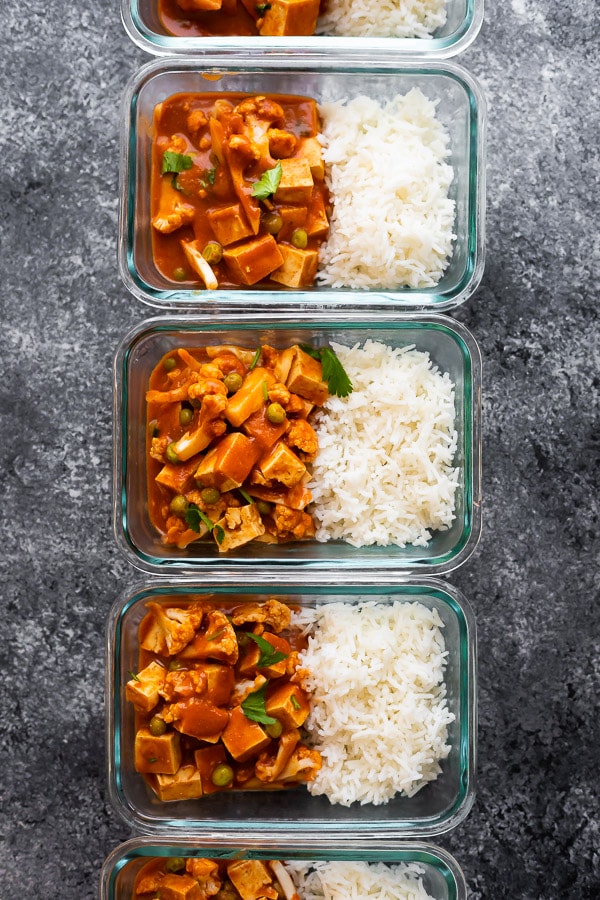 "This vegan slow cooker tikka masala is PERFECT for meal prep! It makes an easy freezer crockpot meal, and leftovers keep (and can be frozen) for healthy plant-based lunches." Recipe: SweetPeasAndSaffron.
Easy Chicken Curry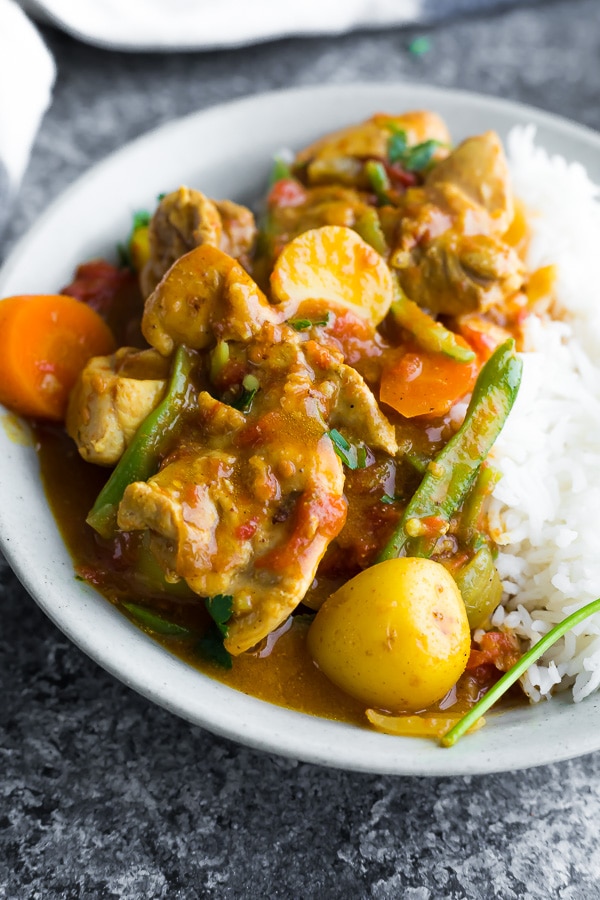 "This quick chicken curry has the most delicious creamy coconut curry sauce, and is made from simple pantry ingredients. Works great for meal prep and leftovers can be frozen!" Recipe: SweetPeasAndSaffron.
Maple Chipotle Pineapple Chickpea BBQ Sandwich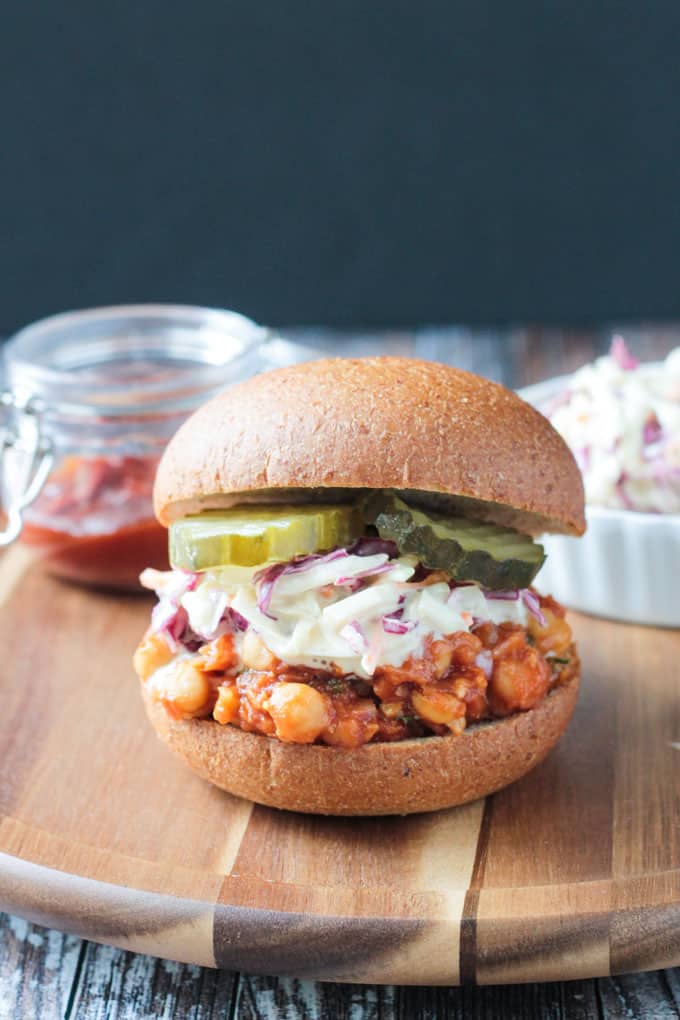 "Maple Chipotle BBQ Sandwich – sweet and mildly spicy, hearty and delicious, this sloppy sandwich is husband and kid approved! It comes together quickly and easily. You're gonna want seconds!" Recipe: VeggieInspired.
Easy Grilled Steakhouse Kebabs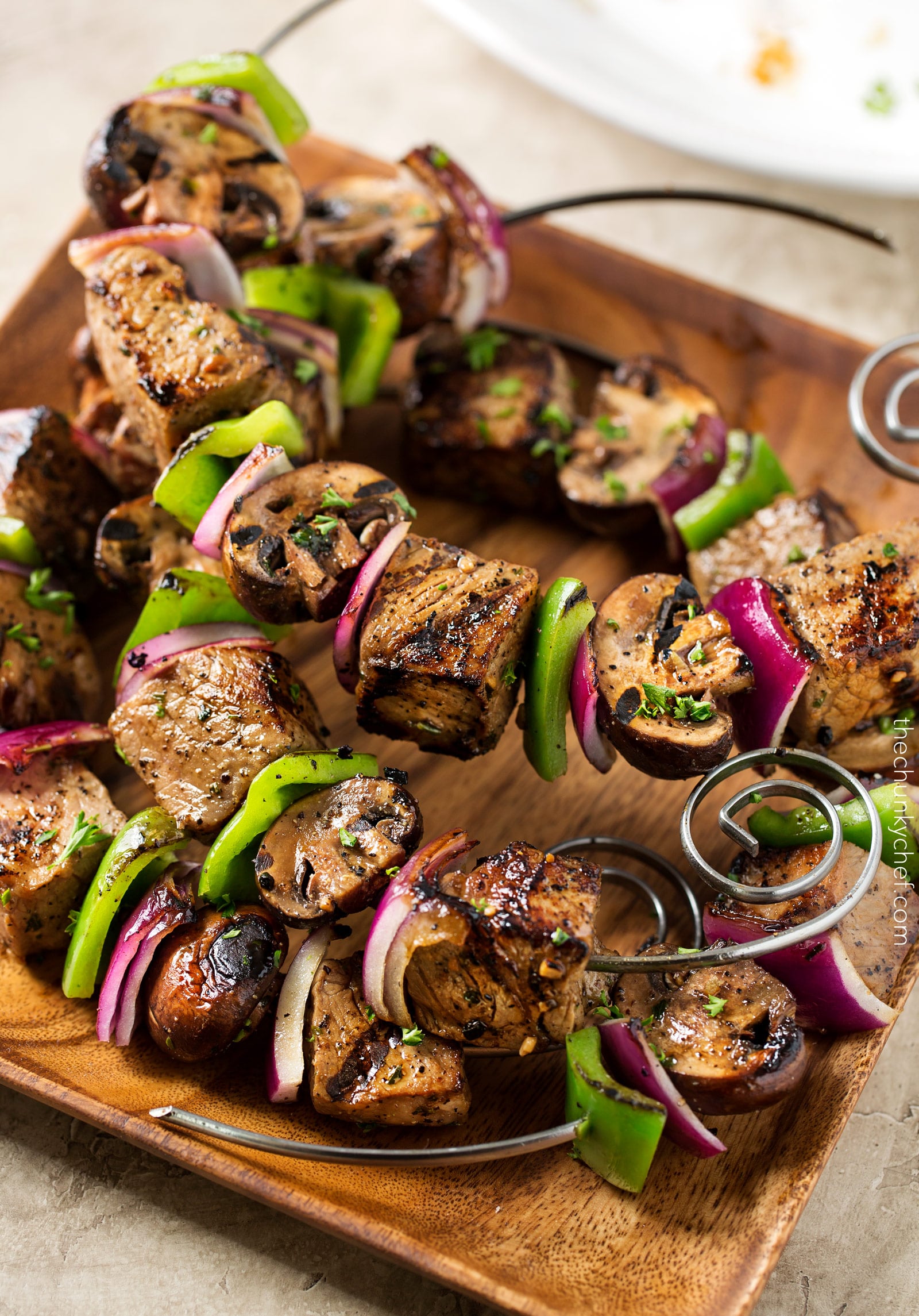 "TENDER PIECES OF STEAK ARE BATHED IN A FLAVORFUL MARINADE, SKEWERED WITH ONIONS, PEPPERS AND MUSHROOMS, THEN GRILLED TO JUICY STEAKHOUSE PERFECTION!" Recipe: TheChunkyChef.
Vegan BBQ Cheese Burgers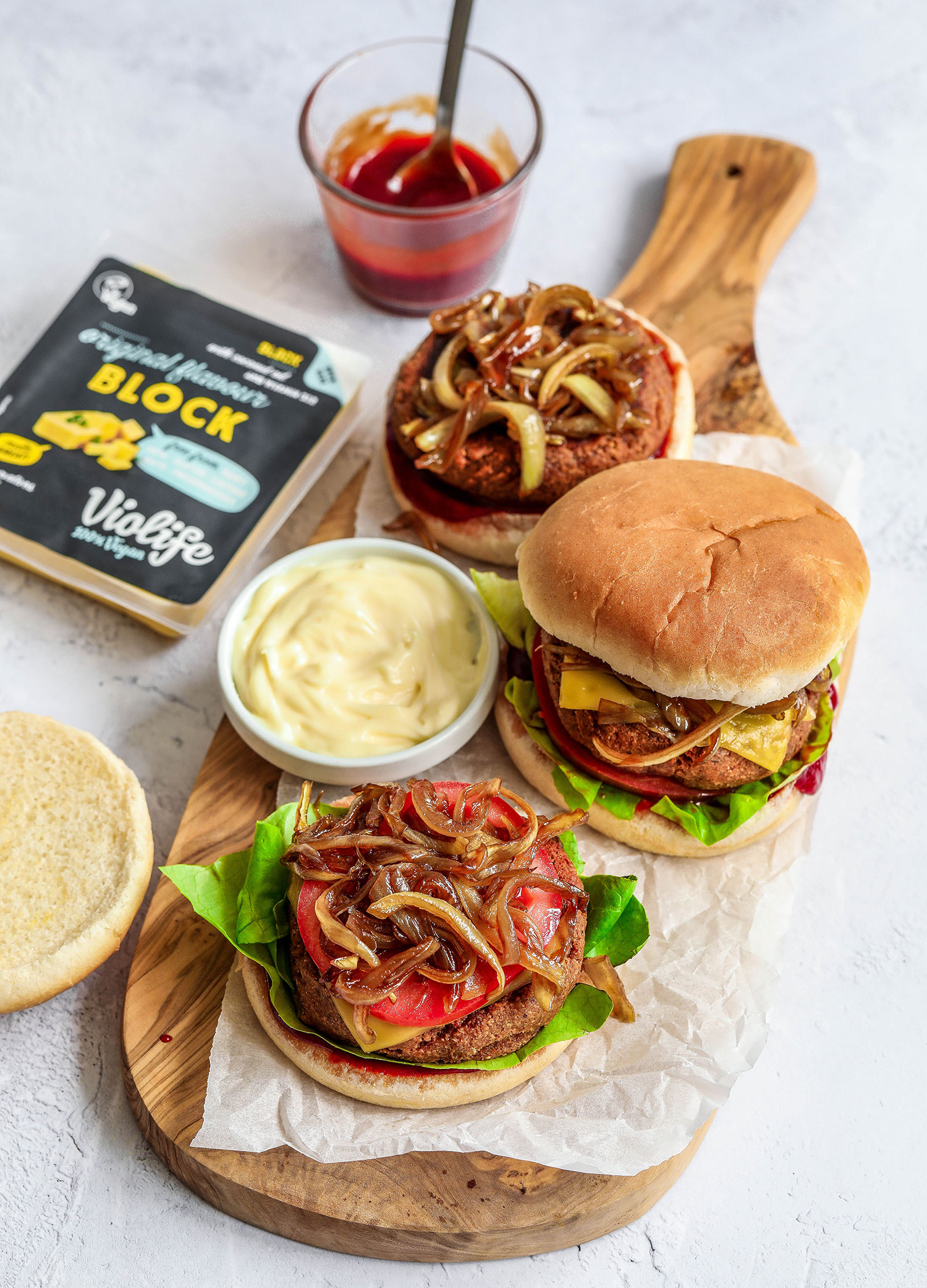 "These vegan BBQ cheese burgers are packed with amazing ingredients like beans, brown rice and cashews. Flavoured with BBQ sauce and topped with homemade balsamic caramelised onions. I wanted to create a cheesy vegan burger (because who doesn't love cheese?)" Recipe: NadiasHealthyKitchen.
Sweet And Sour Tofu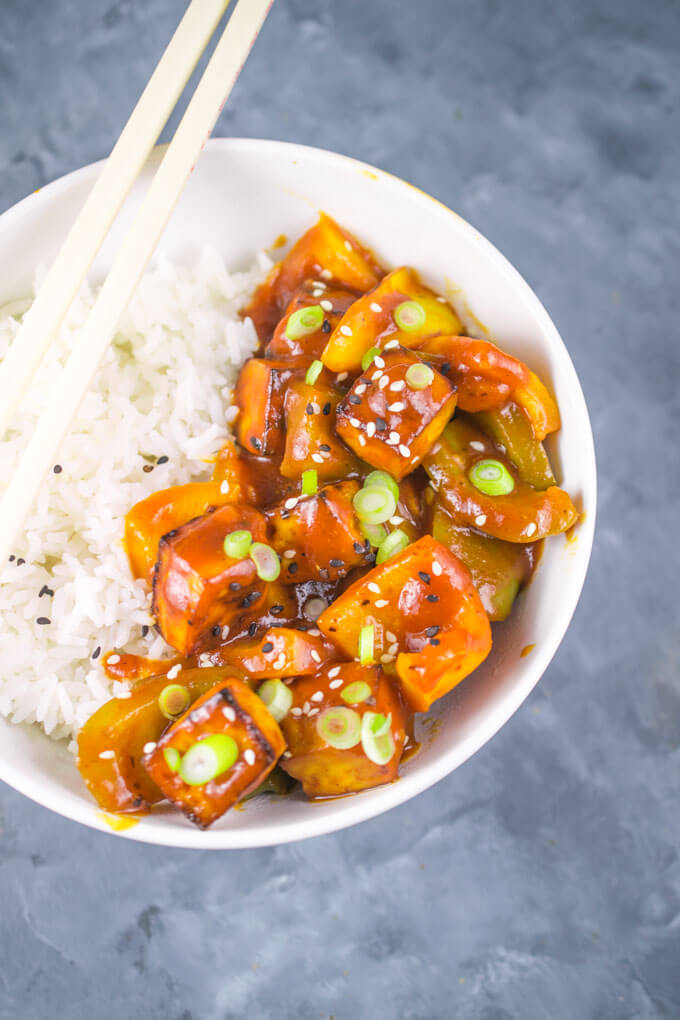 "Crispy (breaded or plain) tofu is drizzled in a tangy sriracha sweet and sour sauce with peppers and garlic to make this delicious, better-than-takeout spicy sweet and sour tofu!" Recipe: YupItsVegan.
Thai Peanut Cauliflower Wings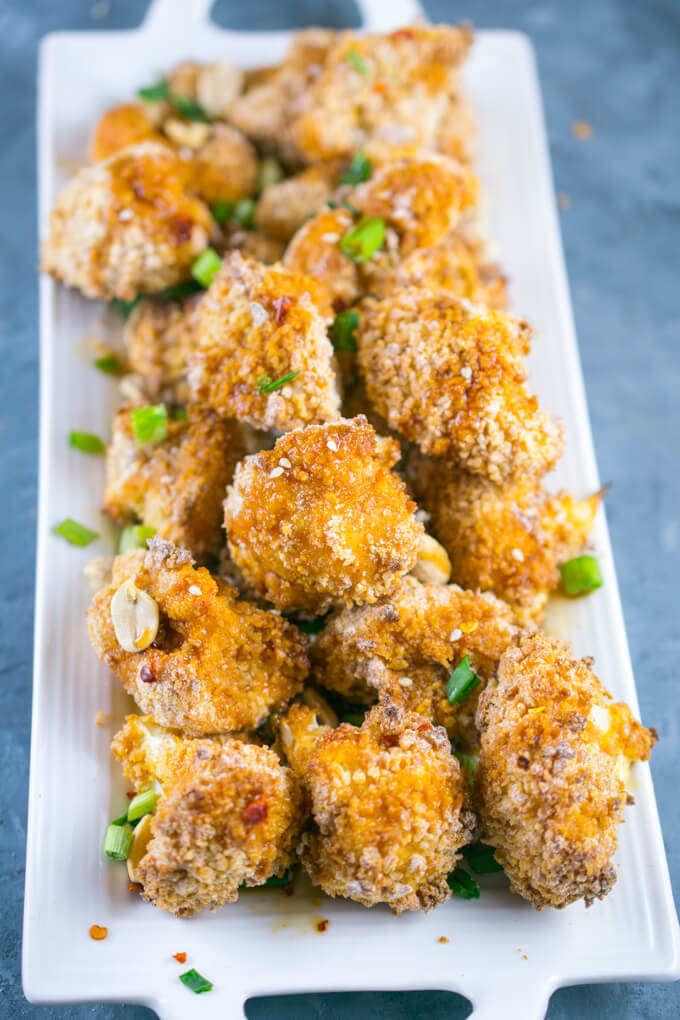 "These Thai peanut cauliflower wings are savory, crispy, and hard to stop eating. The recipe is made by dipping cauliflower in a peanut butter curry batter and baking it (not frying it!) until golden brown. Vegan as always and can easily be made gluten-free!" Recipe: YupItsVegan.
Teriyaki Tempeh Tacos
"Looking for a different take on tacos? These Teriyaki Tempeh Tacos are a loaded with protein and combine both sweet and savory to make a delicious and easy meal." Recipe: VNutritionAndWellness.
Vegan "Chicken" Garlic Slaw Burger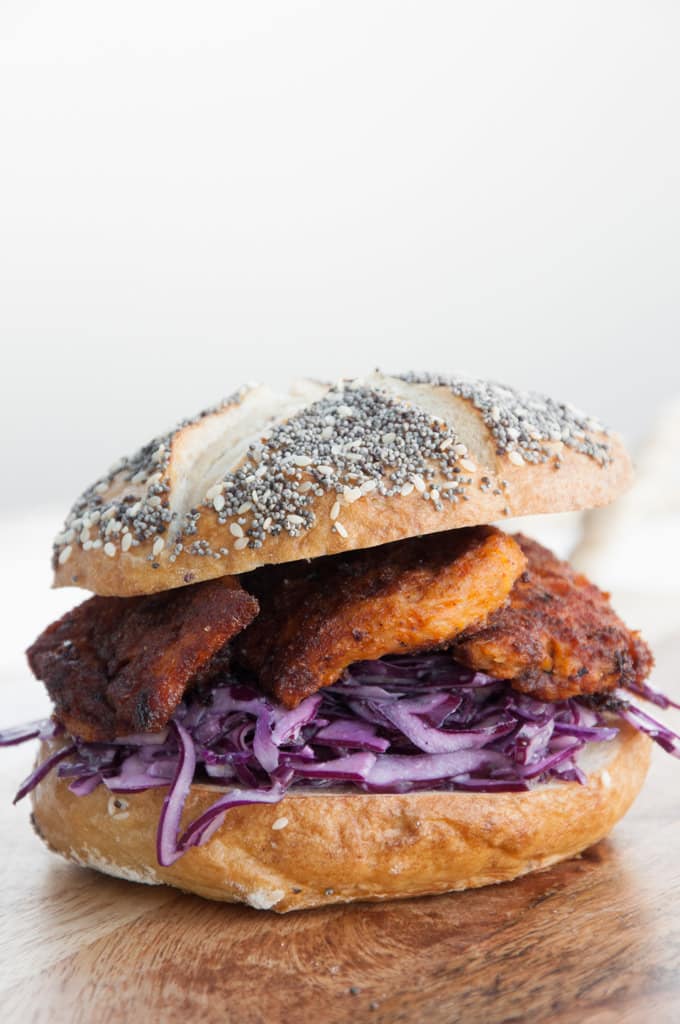 "Burger time is here! Remember the Garlic Slaw I posted a couple of days ago? Turns out, it's delicious in a burger as well – especially together with TVP (Textured Vegetable Protein) "chicken style" slices. The crunchy garlic slaw and the soft, well seasoned TVP slices go well together. Put that all in a homemade pretzel bun topped with seeds and I'm in heaven!" Recipe: ElephantasticVegan.