42 Weight Loss Dinner Recipes That Will Help You Shrink Belly Fat!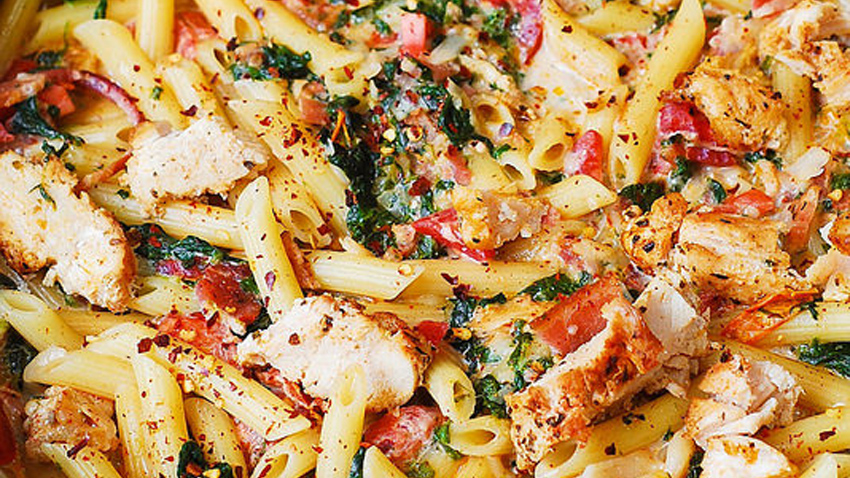 Delicious meals make losing weight fast and simple. If you enjoy the food you are sitting down to, it makes sticking to a healthy, calorie controlled lifestyle a lot easier and if you are consistent with your diet, you will be amazed at how fast results can come.
The majority of these recipes can be cooked in bulk to enjoy multiple times a week and many can be partially prepped ahead of time to cut down on the cooking time and make those meal time decisions even easier.
Below are 42 of the best, healthiest and most delicious weight loss dinners you can find online from some incredible food blogs and websites. Make sure to pin and save your favourites to social media to share with your friends and make them easier to find at your next dinner time! Enjoy!

1. One Pan Lemon Roast Chicken and Asparagus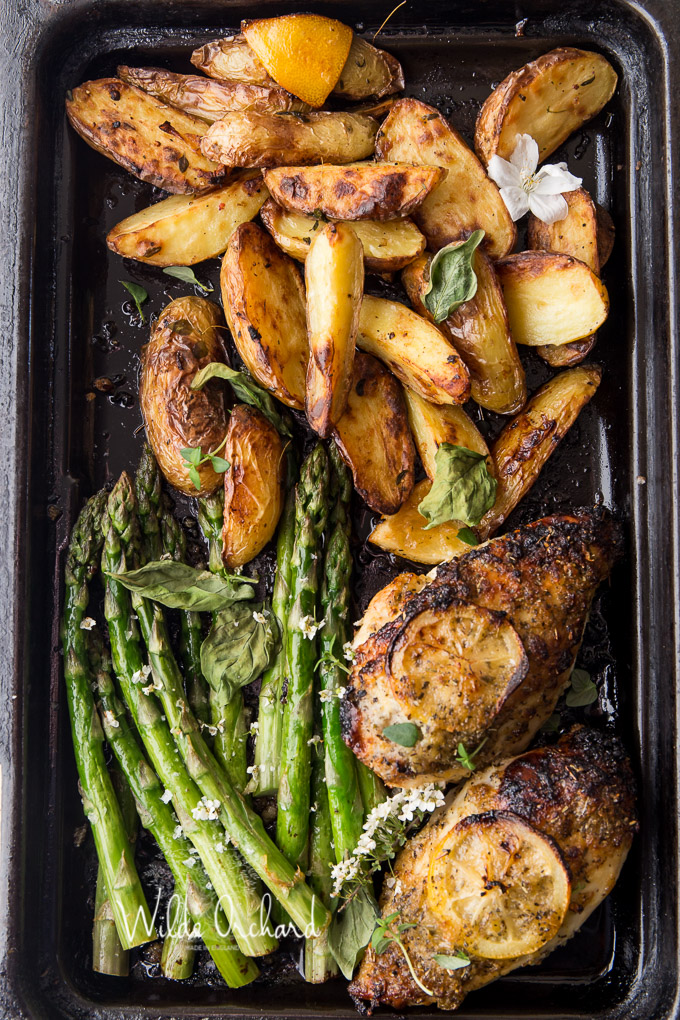 "One Pan Lemon Roast Chicken and Asparagus with roasted lemon pepper potatoes. This is the one pan wonder dinner, of your busy Friday night dreams. Dinner goals, guys!" Recipe: wildeorchard.co.uk
2. Chilli Lime Steak Fajitas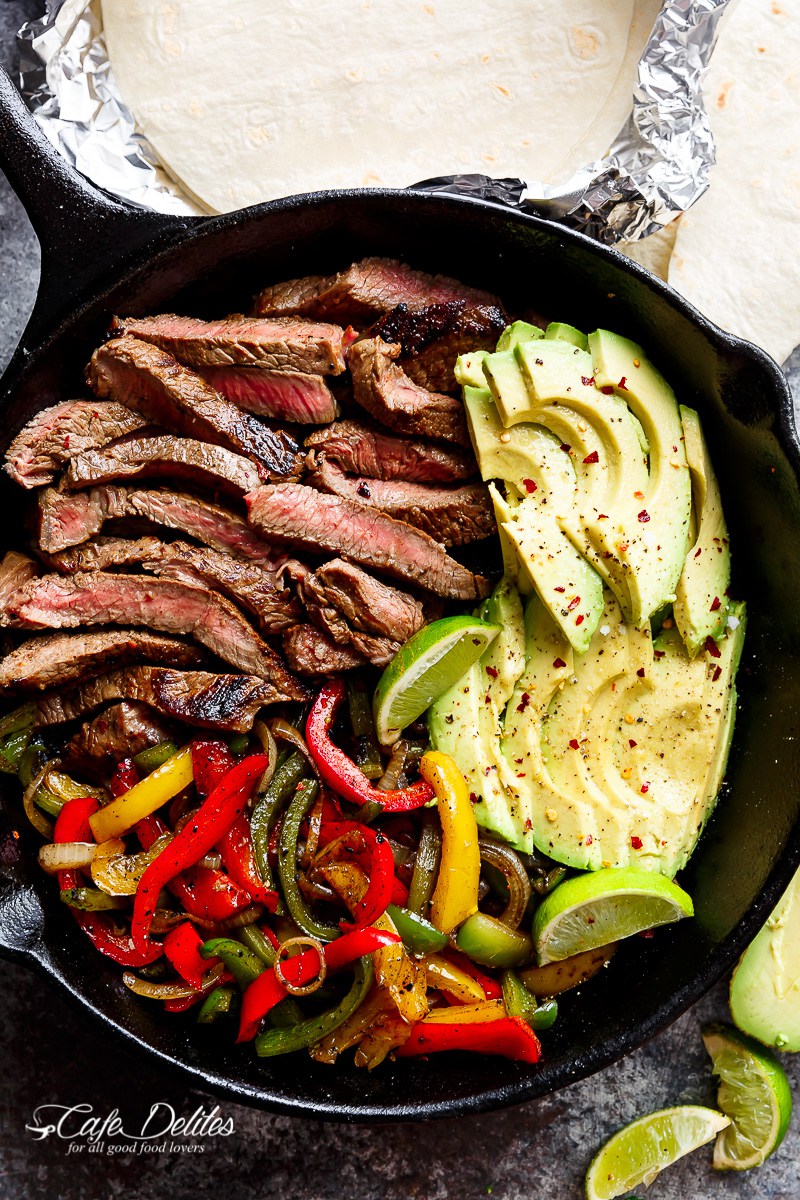 "This recipe couldn't be any more simpler. I've taken out the usual pico de gallo and guac to come up with an even faster solution for the night-time-getting-dinner-together-without-losing-your-mind craziness type of situation. You won't even miss them!" Recipe: cafedelites.com/chili-lime-steak-fajitas/
3. Crispy Honey Orange Glazed Salmon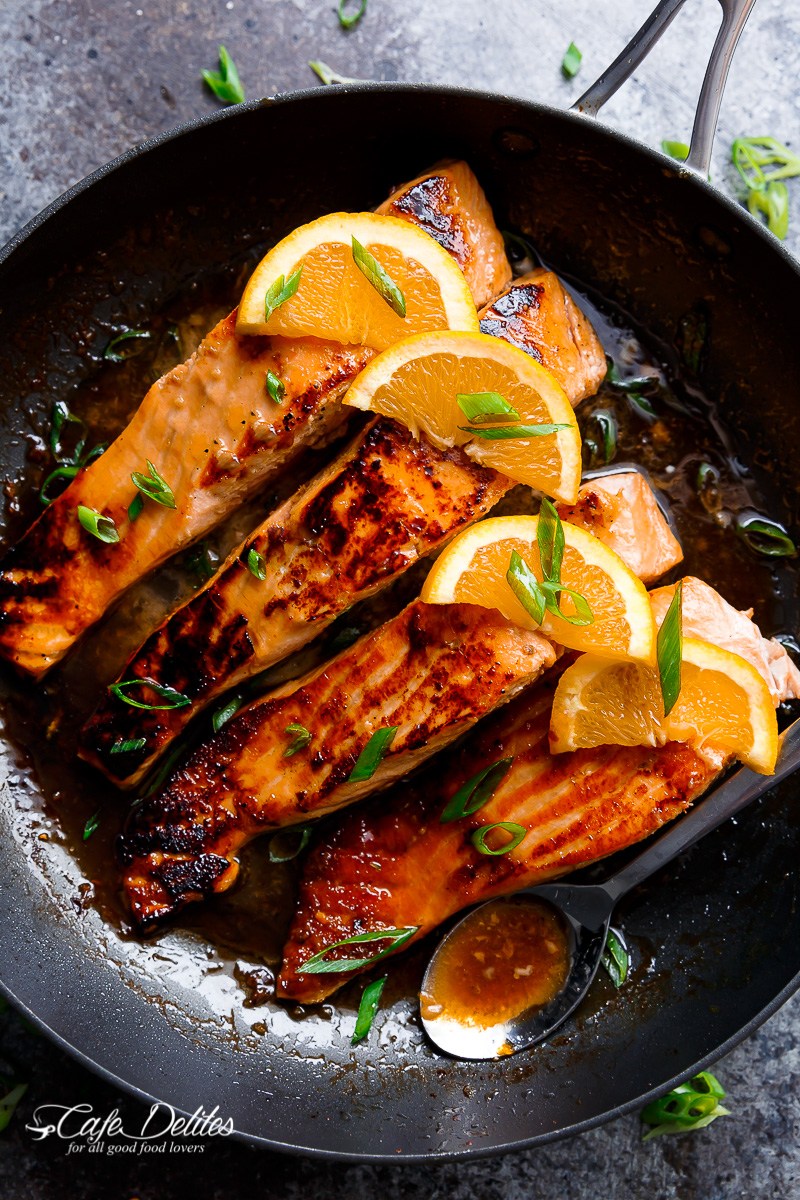 "Crispy Honey Orange Glazed Salmon Fillets are pan-fried in the most beautiful honey orange garlic sauce, with a splash of soy for flavour." Recipe: cafedelites.com
4. Chicken Burrito Bowls (Meal Prep)
"Chicken Burrito Bowls made with taco-seasoned chicken, cilantro-lime rice, salsa, guacamole, corn, beans, and a delicious creamy cilantro sauce." Recipe: www.chelseasmessyapron.com
5. Vegan Red Thai Coconut Curry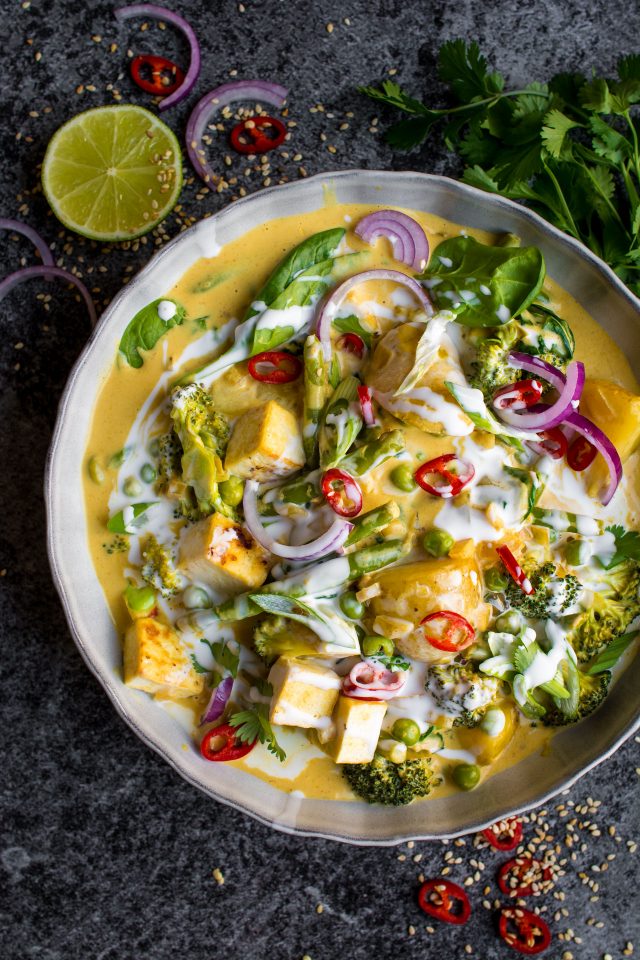 "This creamy Vegan Red Thai Coconut curry is full of delicious veggies and covered with a thick, coconut sauce. It's the perfect winter warmer for these cold evenings!" Recipe: http://laurencariscooks.com/vegan-red-thai-coconut-curry/
6. Cheesy Pea Soup With Roasted Pea Croutons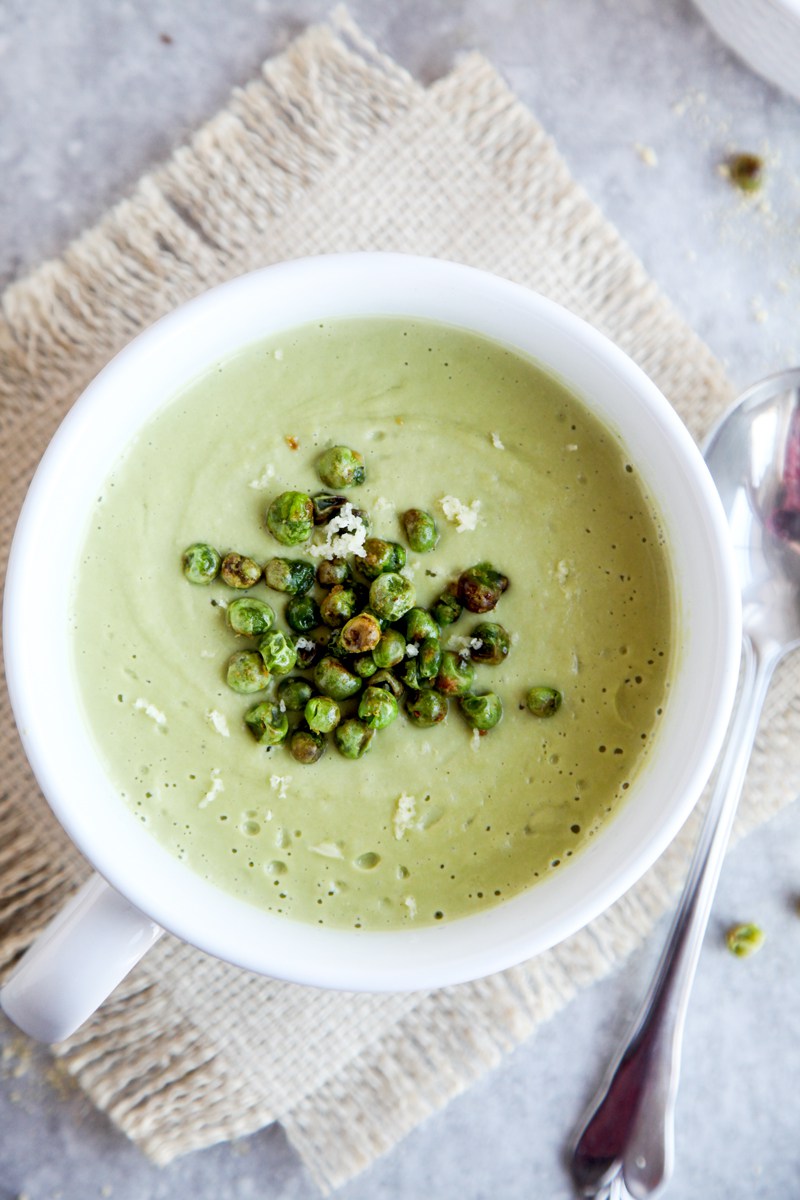 "But since I can't leave a recipe alone, I've developed it into something even more delicious (if I may say so) by giving it a creamy, "cheesy" element and adding some yummy roasted peas as croutons." Recipe: http://wallflowerkitchen.com/cheesey-pea-soup-vegan/
7. Skillet Beef & Broccoli Ramen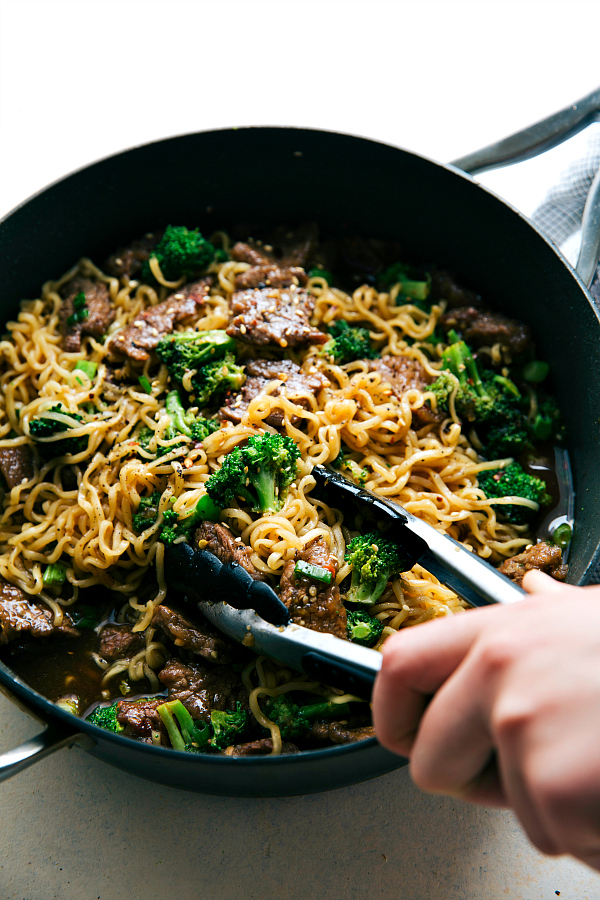 "The actual making of the meal is super quick — the meat gets cooked in the same skillet that the sauce AND then the broccoli is cooked in. All are added one right after another — 1- cook the meat, 2- add in the sauce and simmer, and then 3- steam the broccoli on top of the sauce." Recipe: chelseasmessyapron.com
8. Super Quick Vegan Black Bean Burgers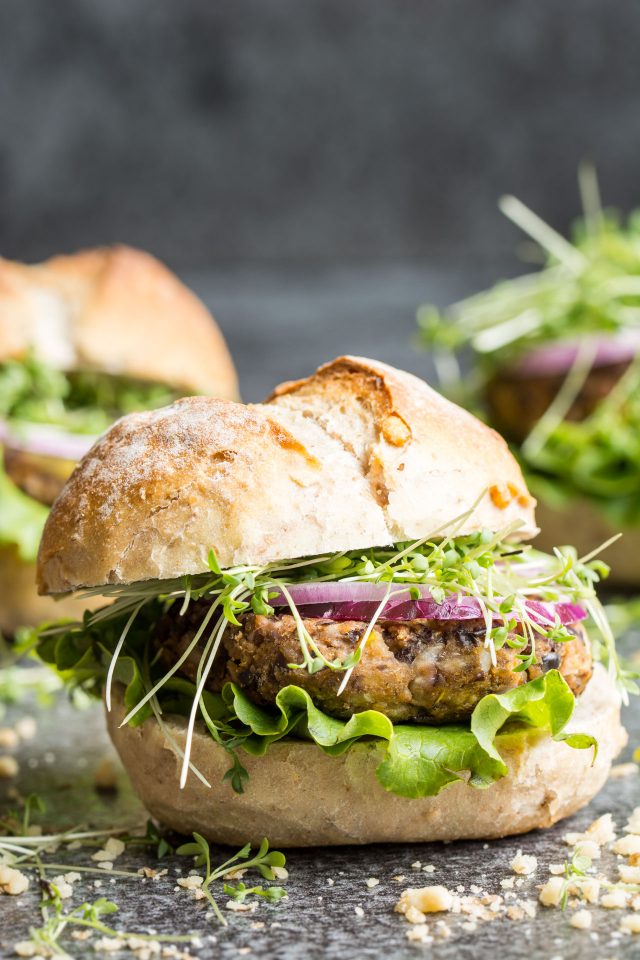 "They are hearty and textured, with a hint of sweetness from the red onion and the barbecue sauce. It's the perfect balance of flavours for your perfect burger. Try it topped with your favourite salad toppings and extra barbecue sauce for good measure!" Recipe: http://laurencariscooks.com/super-quick-vegan-black-bean-burgers/
9. The Best Oven Fried Chicken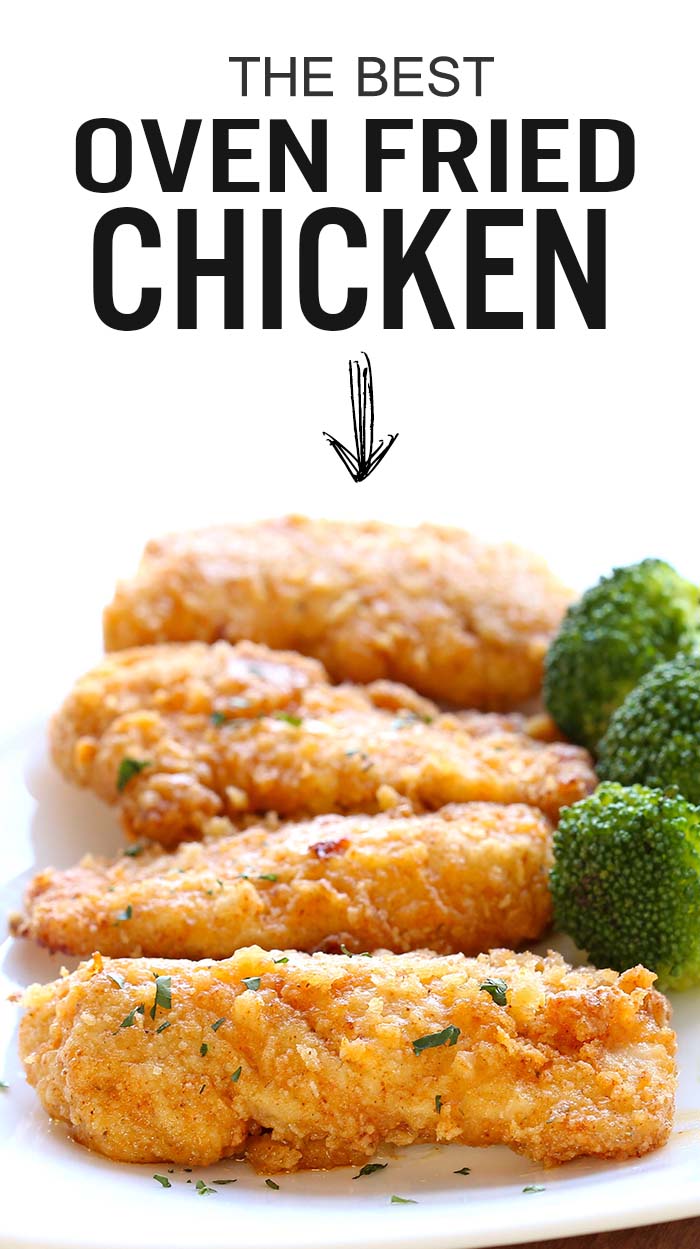 "I remembered a recipe which is identical to KFC, but instead of fried chicken, a lot healthier OVEN FRIED CHICKEN was served. Kids, maybe because of the festive atmosphere or yet a good recipe, didn't notice the difference in taste, and for me the most important thing was that this meal is prepared in a healthier way and the mood and enthusiasm were still there!" Recipe: cakescottage.com
10. Slow Cooker Beef & Sweet Potato Stew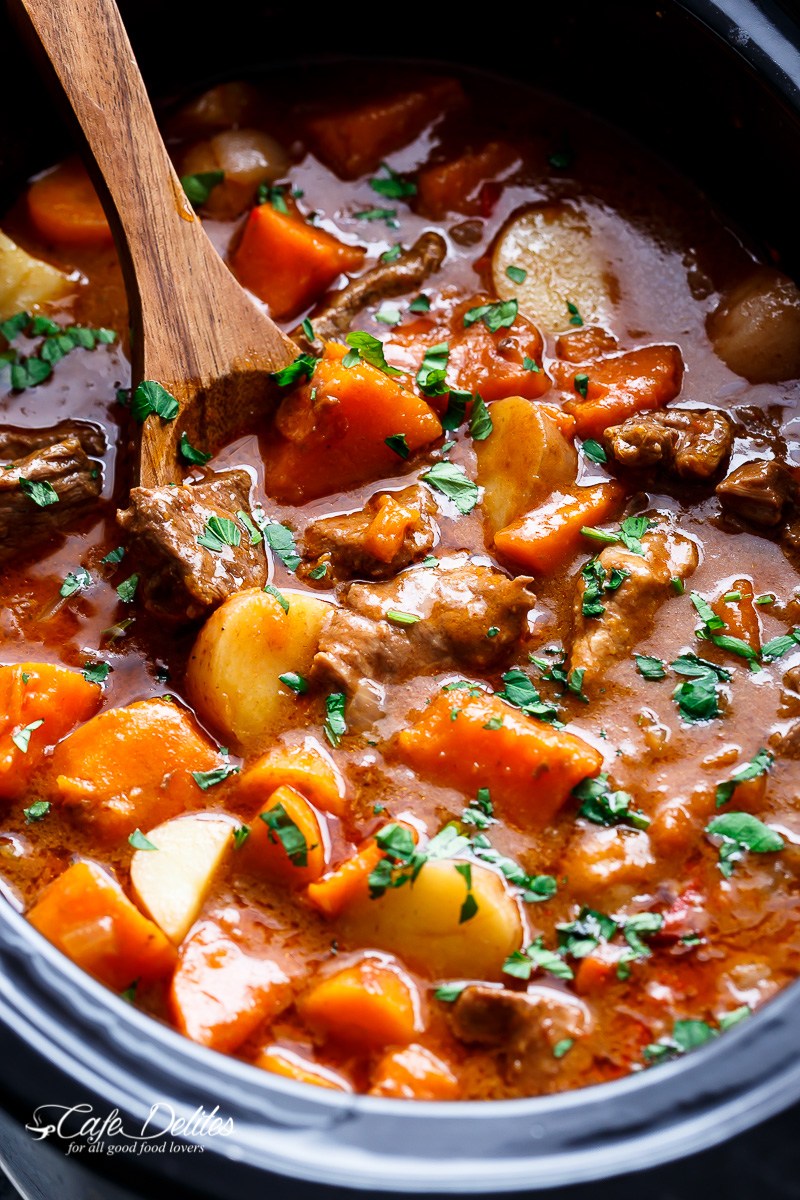 "Slow Cooker Beef & Sweet Potato Stew! There's nothing better than coming home to a home cooked meal, filling your house with rustic comfort food aromas, with nothing else to do but serve and eat. That is this meal, friends." Recipe: cafedelites.com
11. Easy Sausage & Butterbean Casserole
"Looking for a quick, easy and delicious mid week meal to make for your family? Then look no further because my Sausage & Butterbean Casserole ticks ALL those boxes! I've been making this recipe for literally years now so I thought it was high time I actually got around to blogging it!" Recipe: myfussyeater.com
12. Mexican Tuna Steak, Sweet Red Peppers & Avocado Salsa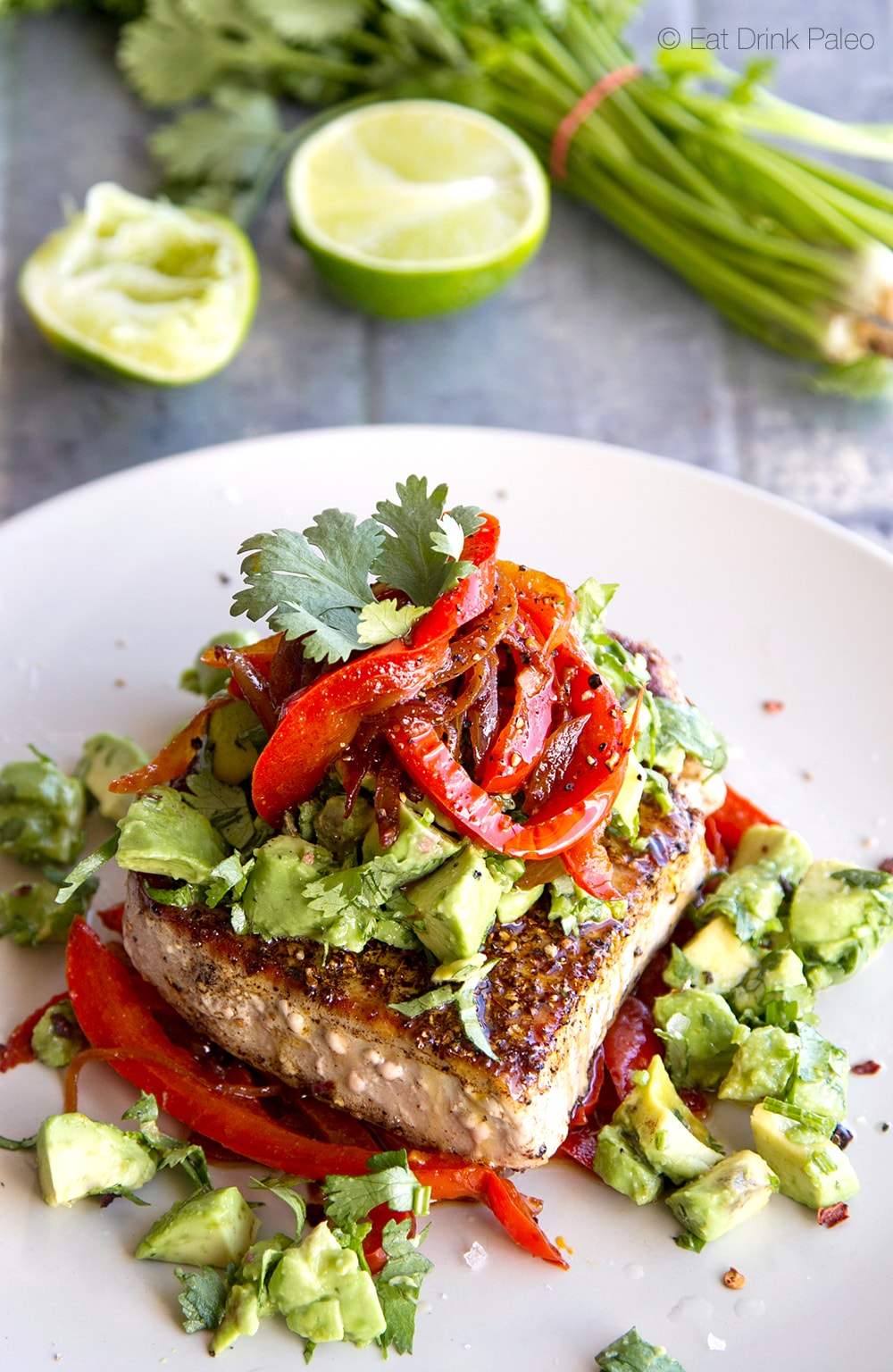 "In my quest to eat more fresh fish this year – and by that I mean to expand my repertoire of salmon – I decided to finally make something with tuna. This recipe features tuna steaks pan-fried in coriander seeds and lime zest brown butter, cumin and paprika sweet onion and red peppers, topped with zesty avocado salsa." Recipe: EatDrinkPaleo.
13. Hawaiian Chicken Bacon Pineapple Kebabs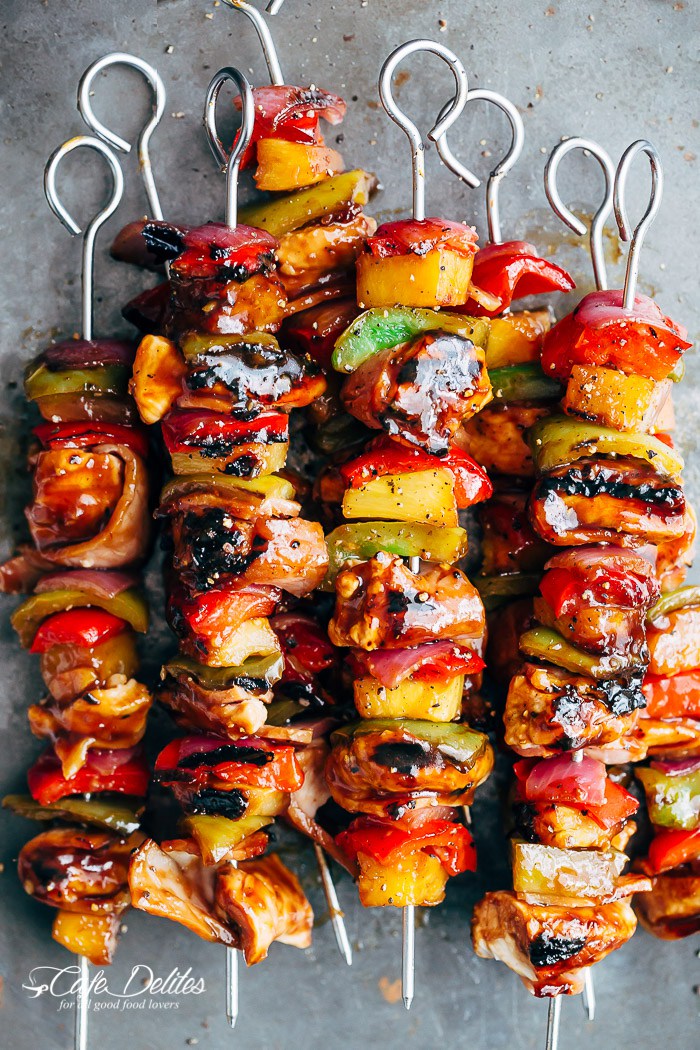 "Hawaiian Chicken Bacon Pineapple Kebabs with a BBQ twist! Crispy bacon and chicken smothered in a Hawaiian style pineapple and barbecue sauce, these skewers are so addictive!" Recipe: cafedelites.com
14. Kale Detox Salad w/ Pesto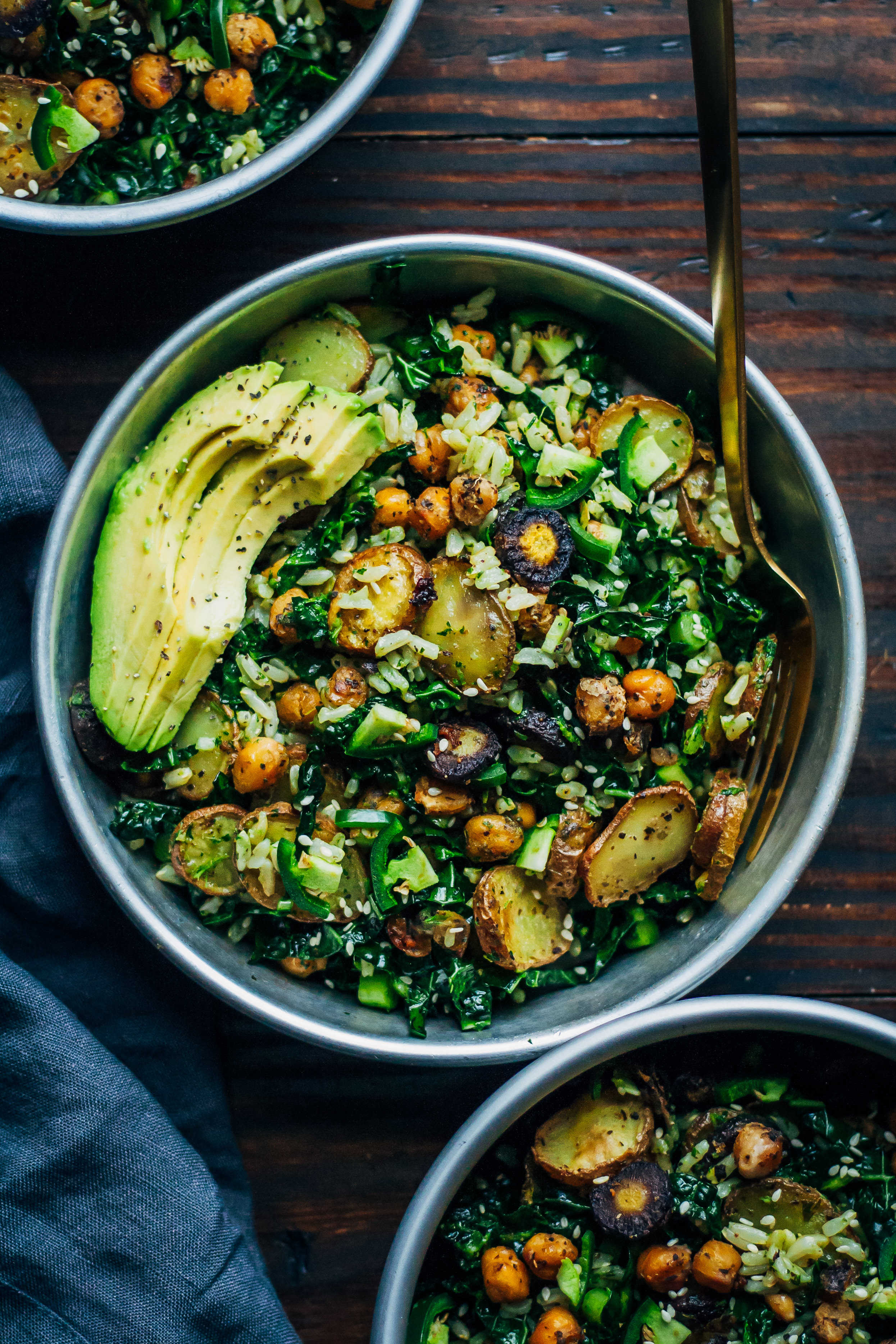 "But I had to make this salad delicious, because what's the point of eating it if it's not delicious?! It's got roasted potatoes and carrots, brown rice for fiber, chickpeas (of course), and lacinato kale – all topped with a deliciously chloro-filled (see what I did there!?) green pesto. It's delicious, AND good for your bod! I hope you all love it!" Recipe: wellandfull.com
15. Vegetable Minestrone Soup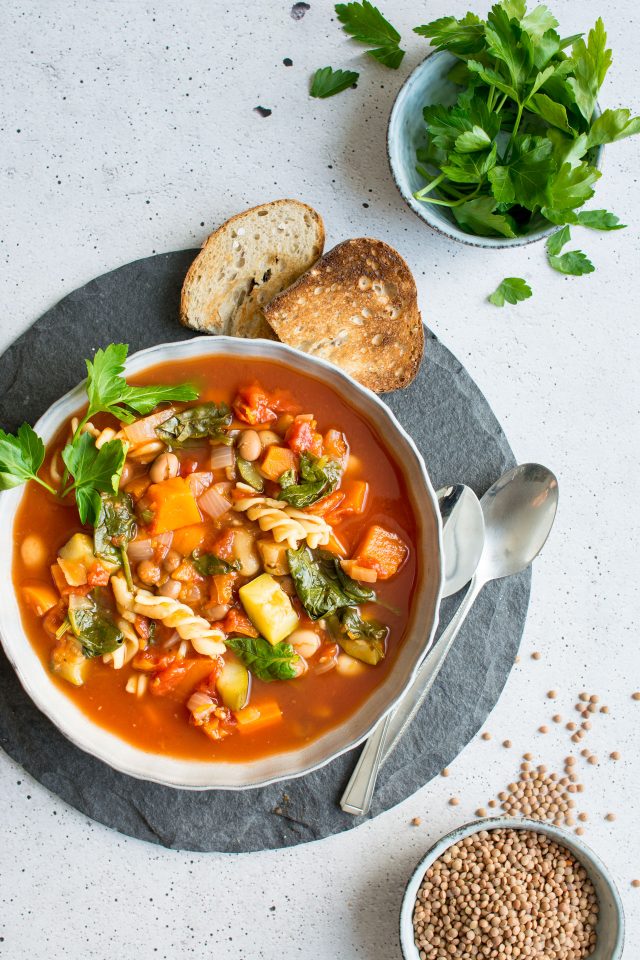 "The beauty of a soup like this is how you can really customise it, for example, if you don't like (or just don't have access to) any of the vegetables suggested below, you can just substitute them for something else." Recipe: http://laurencariscooks.com/winter-vegetable-minestrone-soup/
16. Twice Baked Chicken Fajita Sweet Potatoes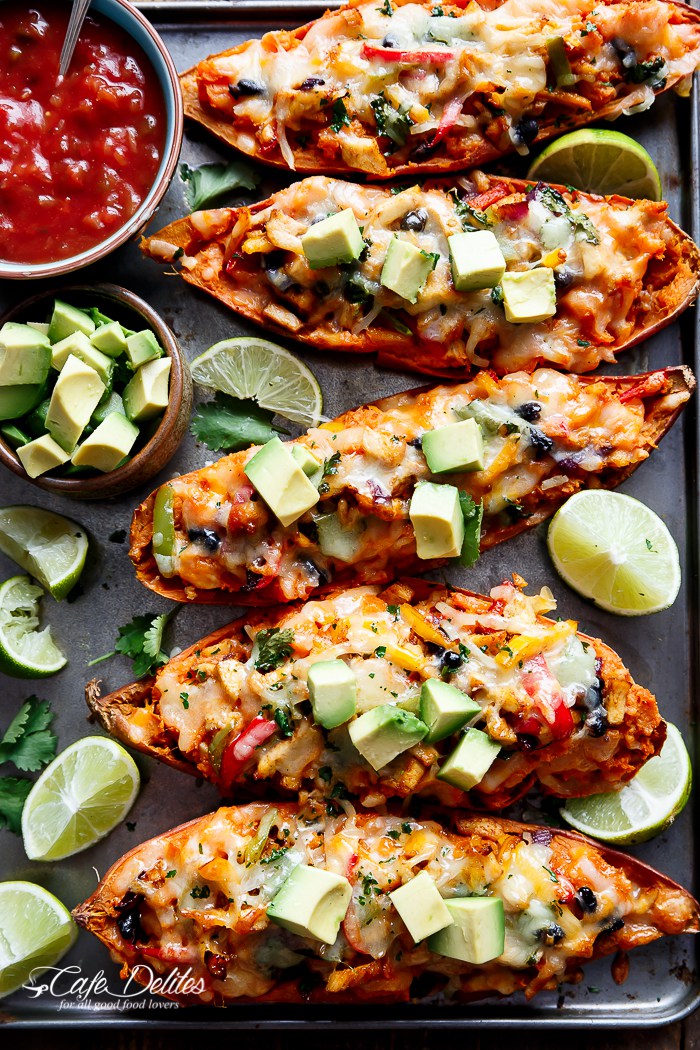 "Healthy and filling comfort food in the form of sweet potatoes stuffed with a chicken fajita filling. I cannot begin to tell you how amazing these are. Or were, as the case may be. Especially being 206 calories each (or 6sp if you're following the Weight Watchers program)." Recipe: cafedelites.com
17. One Pan Healthy Sausage And Veggies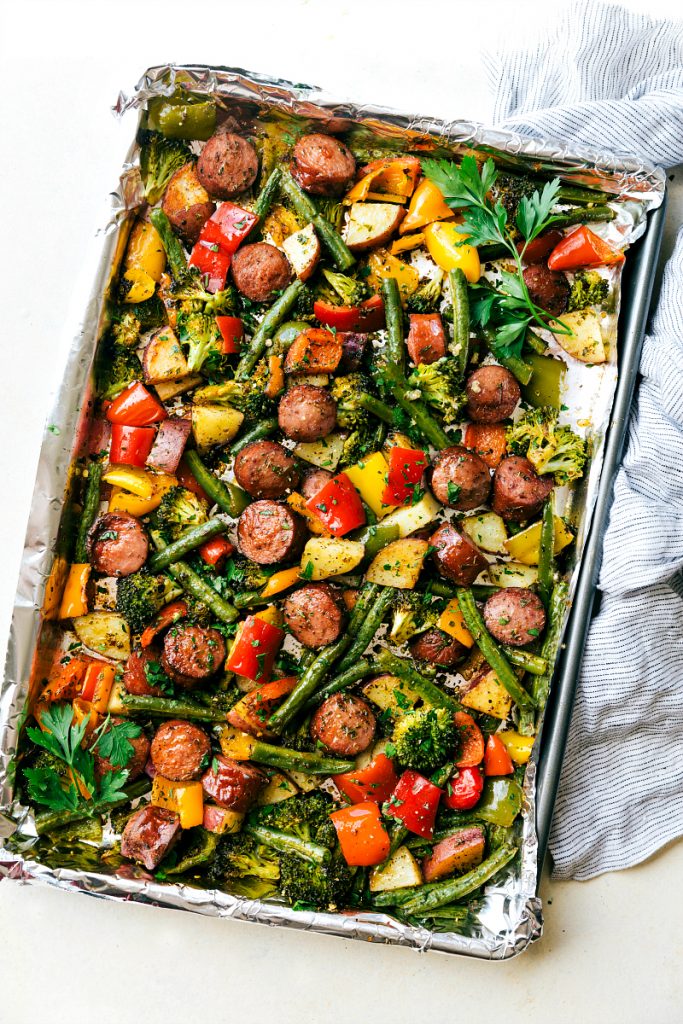 "Roasted garlic-parmesan veggies with sausage and herbs all made and cooked on one pan. 10 minutes prep, easy clean-up!" Recipe: chelseasmessyapron.com
18. Garlic Parmesan Crusted Salmon And Asparagus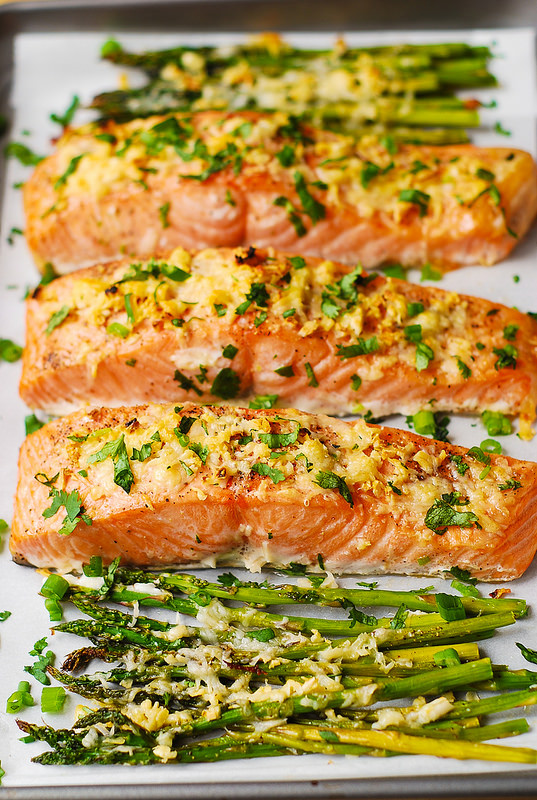 "Garlic Parmesan Crusted Salmon and Asparagus – the best way to cook salmon with just a few easy ingredients! Delicious, healthy dinner that is naturally gluten free!" Recipe: juliasalbum.com
19. Sheet Pan Lemon Parmesan Garlic Chicken & Veggies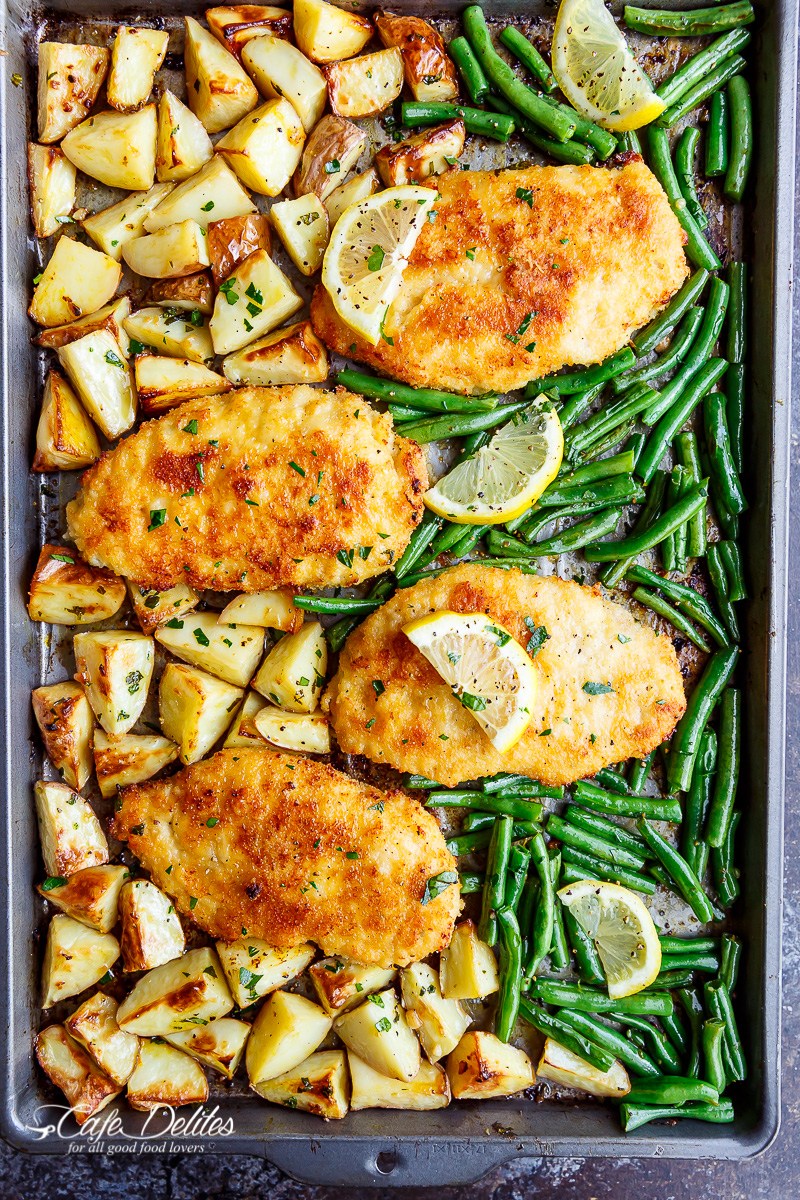 "Oven baked and CRISPY Sheet Pan Lemon Parmesan Garlic Chicken & Veggies is a complete dinner, with potatoes and green beans smothered in a garlic butter sauce!" Recipe: cafedelites.com
20. Teriyaki Glazed Chicken Salad
"Teriyaki Glazed Chicken Salad complete with avocado, cucumbers and carrots for real sushi lovers! Drizzled with an incredibly easy teriyaki dressing that doubles as a marinade!" Recipe: cafedelites.com
21. Skinny Lemon Garlic Shrimp Caeser Salad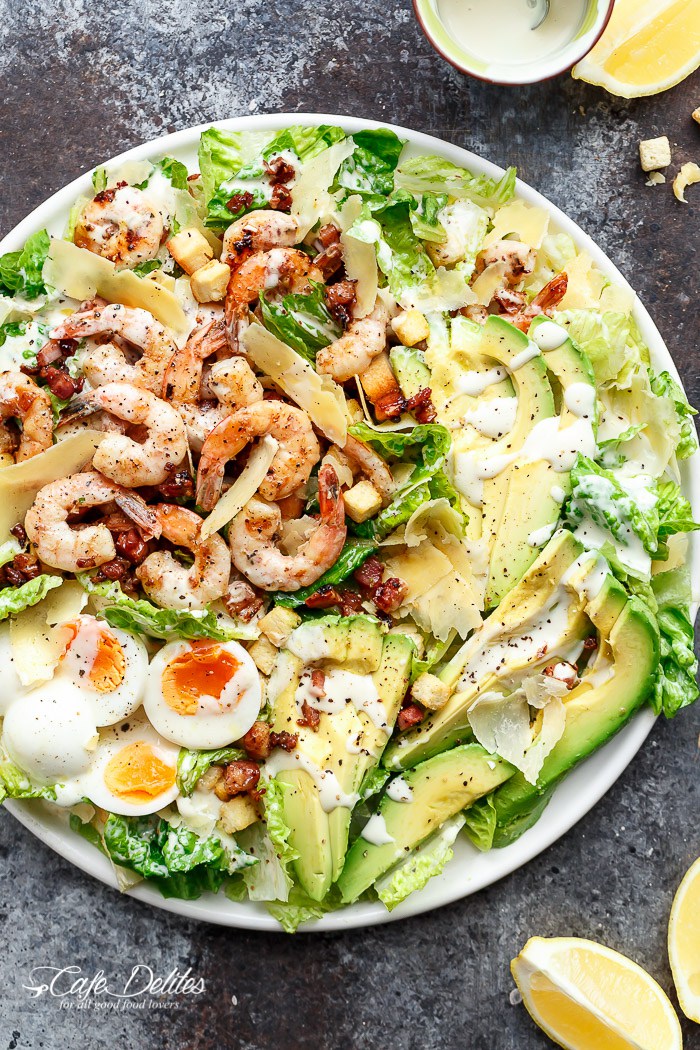 "Grilled and Skinny Lemon Garlic Shrimp Caesar Salad with a lightened up creamy Caesar dressing is a complete meal in a salad and a family favorite!" Recipe: cafedelites.com
22. One Pan Cod With Chorizo & Chickpeas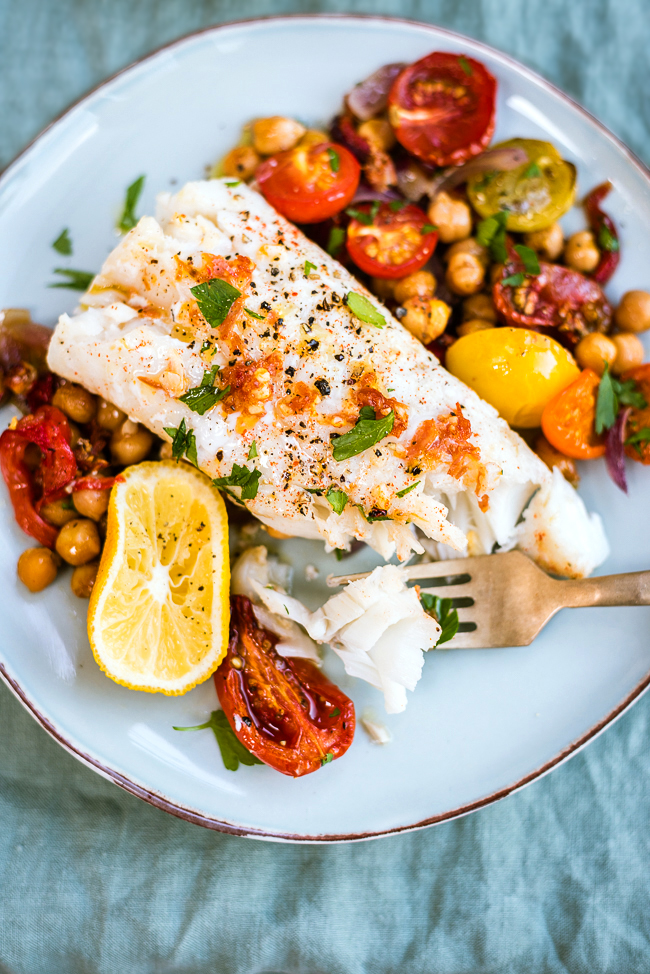 "It is one of the tastiest, healthiest and easiest meals on this blog and ready in about 30 minutes. Tomatoes, onions, peppers, chickpeas and cod spiced up with a little chorizo – basically summer on a plate." Recipe: supergoldenbakes.com
23. BBQ Ribs With Asian Coleslaw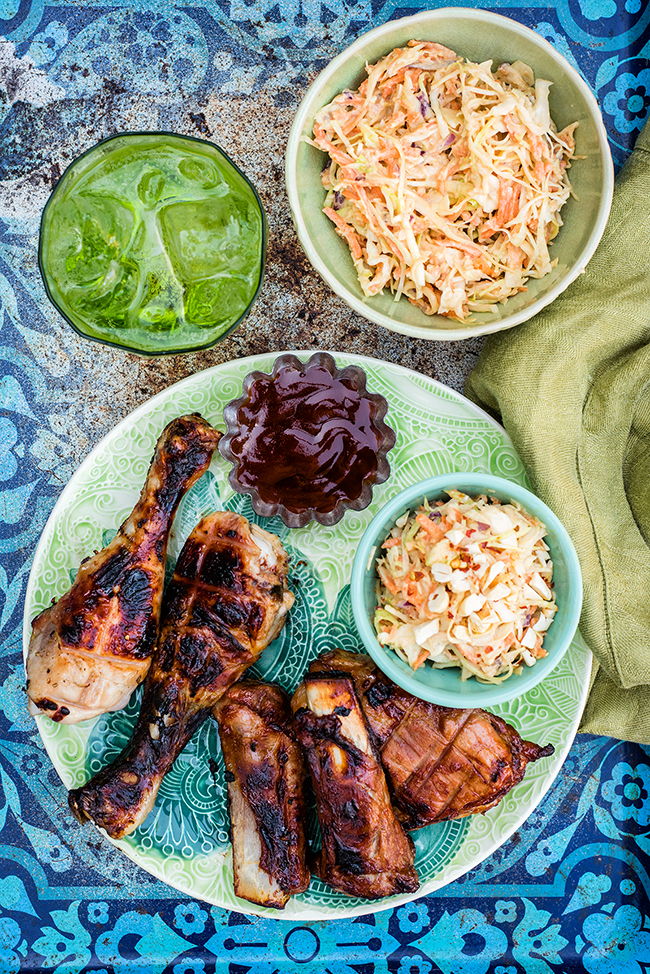 "My favourite, and most versatile, is the Heinz Classic Barbecue sauce which works both for marinating and as a dipping sauce. It is rich and smokey but not so spicy as to put off my notoriously fussy children. It worked an absolute treat as a ribs / chicken marinade – easiest BBQ dish I ever had to prepare by far." Recipe: supergoldenbakes.com
24. Cheesy Pulled Pork, Black Bean And Avocado Quesadillas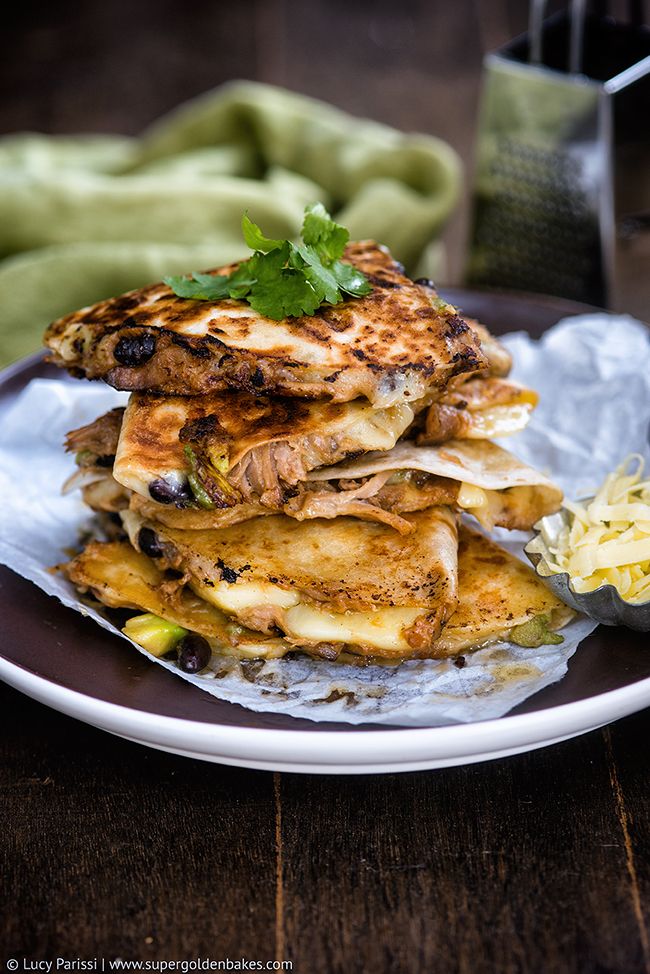 "I used the slow cooker for the pulled pork as you can stick all the ingredients in and leave it to do all the work overnight. But you could also use shredded rotisserie chicken in place of it if you wanted a super-quick version of this recipe." Recipe: supergoldenbakes.com
25. Thai Green Curry Chicken Meatballs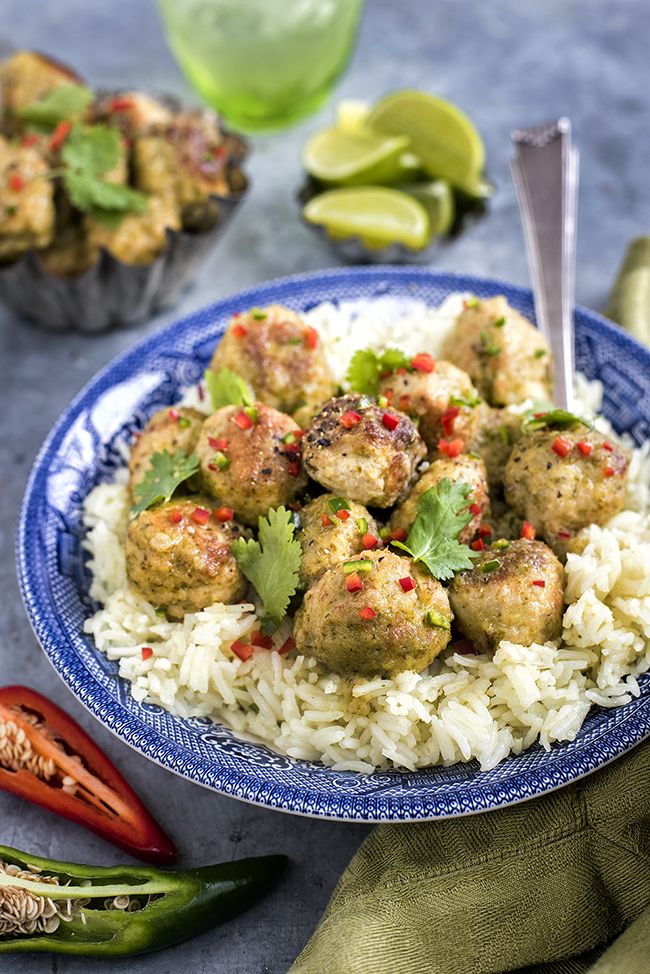 "This recipe for Thai Green Curry Chicken Meatballs was such a success that I have made it twice this past week. I used to use store-bought green curry paste in the past, but it doesn't even come close to the homemade version." Recipe: supergoldenbakes.com
26. One Pan Honey Mustard Chicken & Potatoes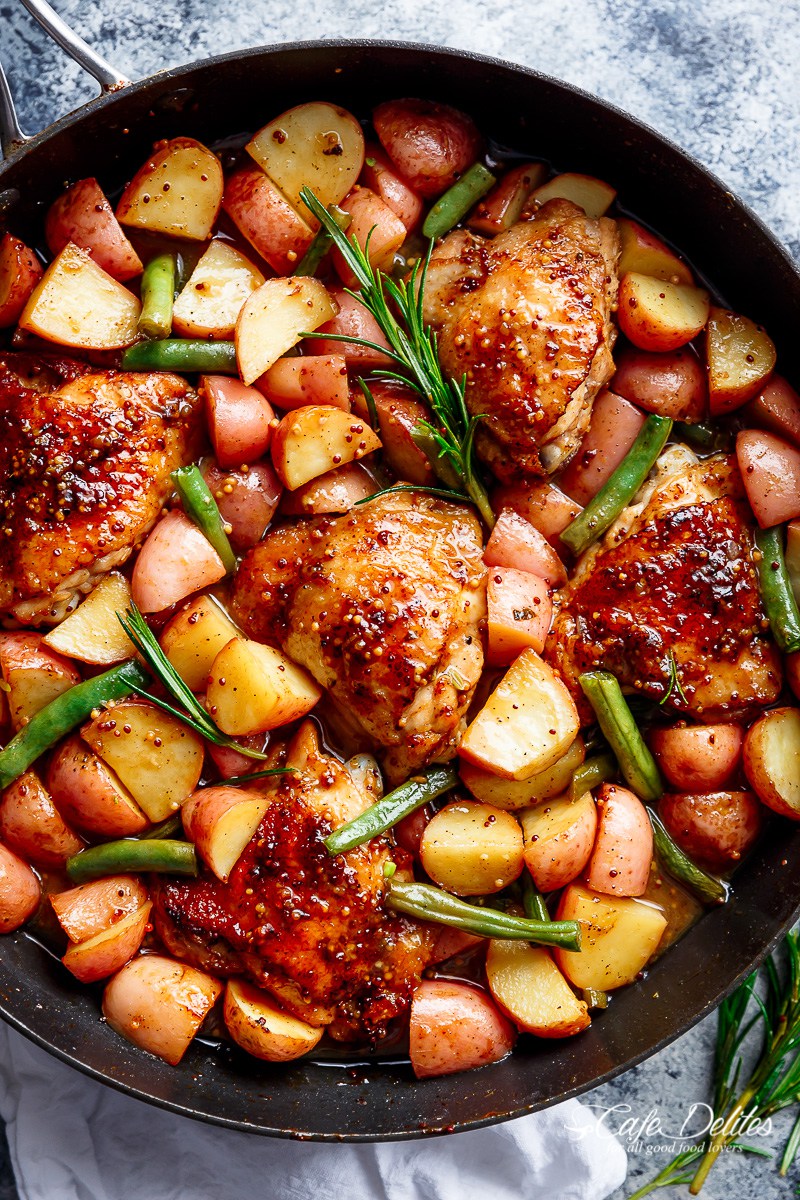 "Ah, Honey Mustard Chicken & Potatoes (One Pan). Honey mustard makes this chicken one of the best recipes I have on here. You know when you're looking at a tray of meat (in this case, chicken), and you have NO idea what to make with it" Recipe: cafedelites.com
27. Crock Pot Cuban Pork Tacos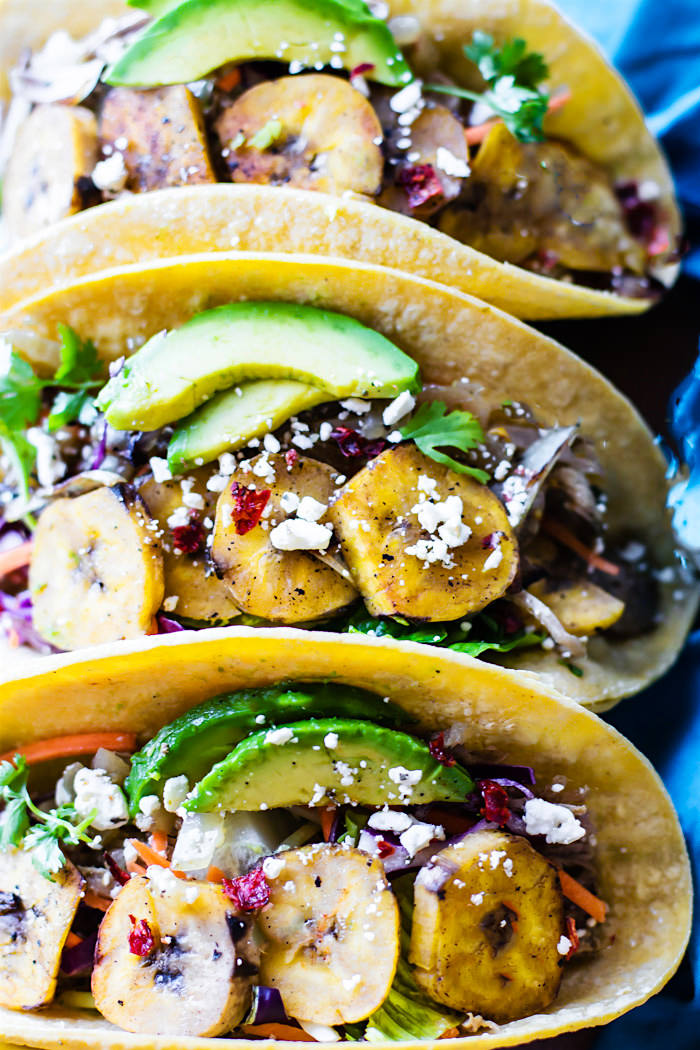 "Delicious and Easy Crock Pot Cuban Pork Tacos with fried plantains! These healthy crock pot pork tacos are light, citrusy, and naturally sweetened with a plantain cabbage topping. Naturally gluten free and wholesome. Perfect for week night family meals or for make ahead multiple meals!" Recipe: cottercrunch.com
28. Vegan Pad Thai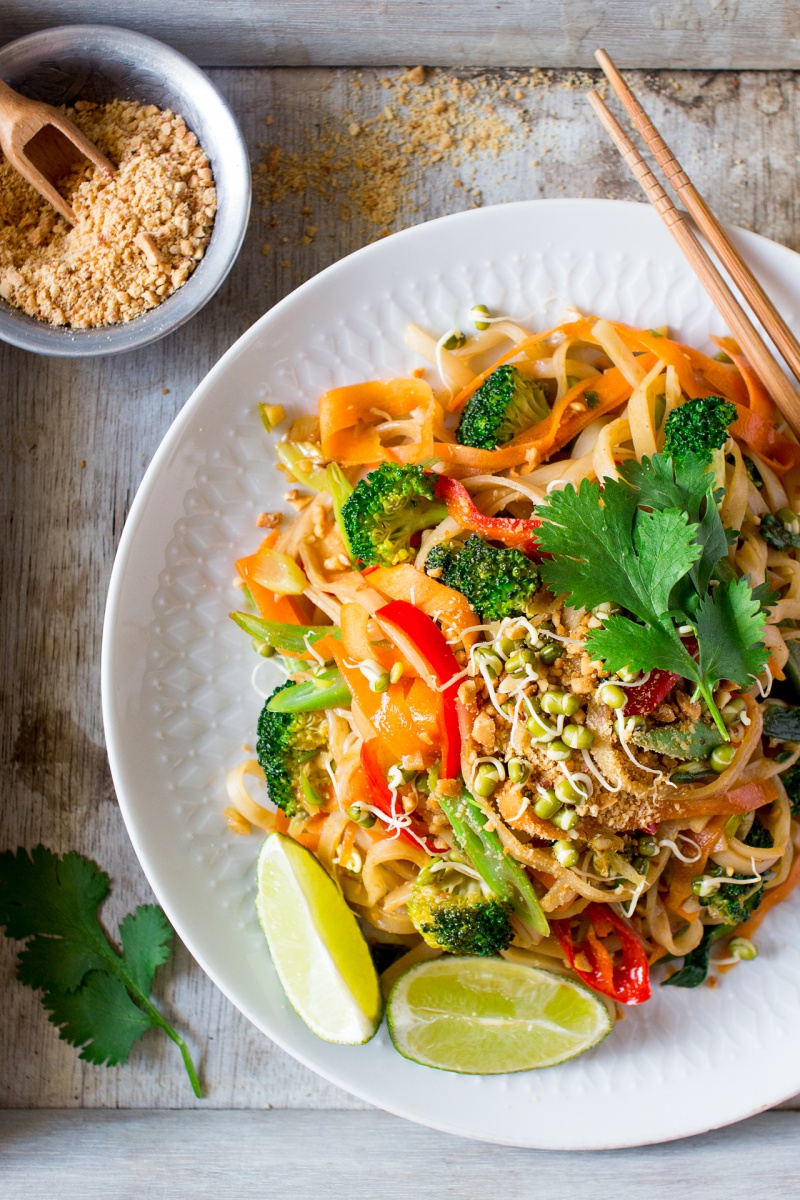 "Pad Thai (or Phad Thai) has been one of my favourite dishes for a while now. Apparently, it's also one of the most popular Thai dishes outside Thailand so I'm hoping this simple recipe will be a welcome addition to the blog. It's one of these dishes that are not that difficult to veganise." Recipe: http://www.lazycatkitchen.com/vegan-pad-thai
29. Lemon Chicken & Asparagus Foil Packs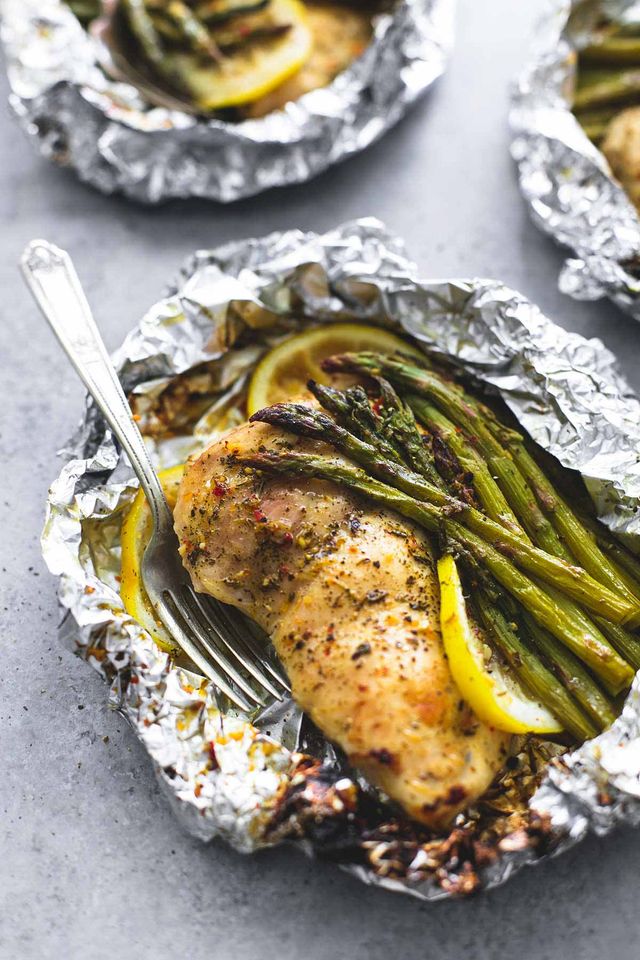 "Simple lemon chicken & asparagus foil packs are an easy and incredibly delicious 30-minute meal you can either grill, or bake any time of the year." Recipe: bloglovin.com
30. Sicilian-Style Salmon With Garlic Mushrooms
"Bring the flavours of Siciliy to your plate with this simple fish supper." Recipe: bbc.co.uk
31. Low Fat Pesto Vegan Pasta Salad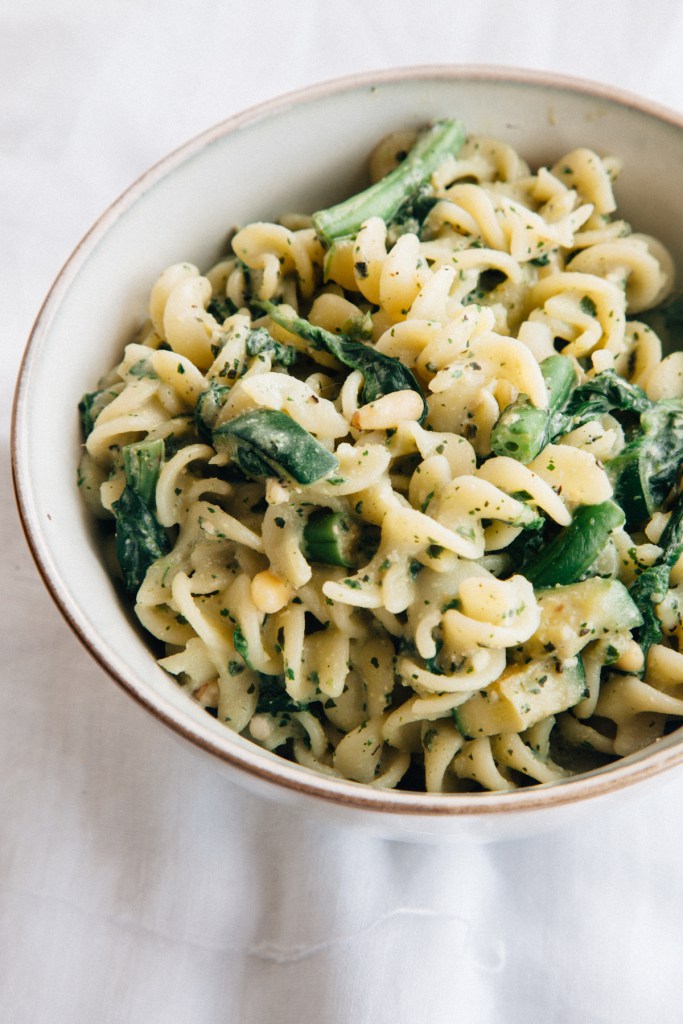 "One of my favourite ever lunch choices used to be a pesto pasta salad from Marks & Spencers. Made with pesto, pine nuts, parmesan, spinach and a TON of olive oil – it wasn't very healthy but it was damn delicious. So I've decided to recreate that deliciousness in vegan, gluten-free and low-fat form!" Recipe: wallflowerkitchen.com
32. Paleo Sweet Potato Waffles
"Paleo Sweet Potato Waffles made with four essential ingredients and a low FODMAP option | Gluten Free, Dairy Fee, Sugar Free" Recipe: asaucykitchen.com
33. Sweet & Sour Chicken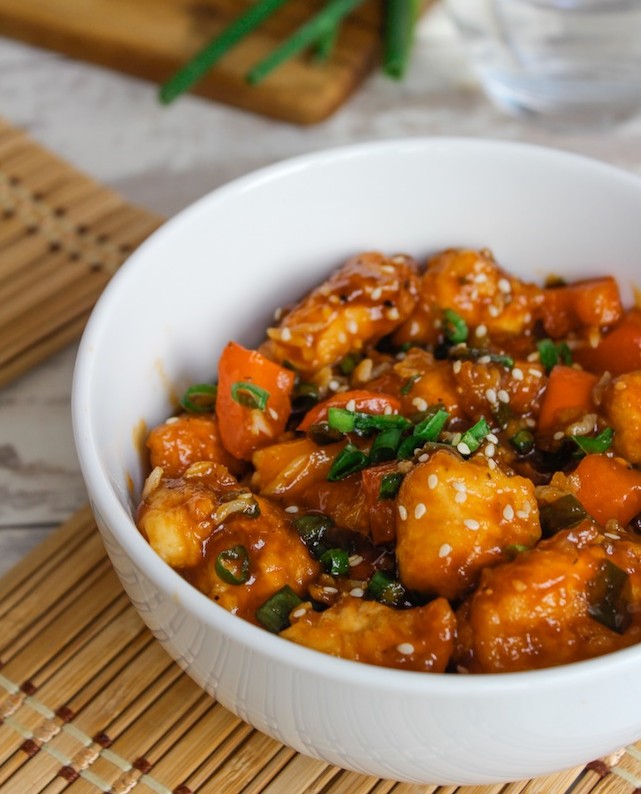 "Sweet and Sour Chicken made healthy with low fodmap, paleo ingredients free of additives and full of flavor." Recipe: asaucykitchen.com
34. Coconut Lime Chicken
"Creamy Coconut Lime Chicken Breasts – a one pan, Whole 30 approved dish made with only a handful of ingredients. Dairy Free + Paleo" Recipe: asaucykitchen.com
35. One Pan Paleo Cranberry Balsamic Roasted Chicken

"This paleo Cranberry Balsamic Roasted Chicken contains healthy unsaturated fats, naturally sweetened, super juice, extra crispy, easy to make in one pan, and is loaded with extra roasted cranberries to support your immune system and digestive system" Recipe: cottercrunch.com
36. Vegan Jalapeno Chickpea Mac And Cheese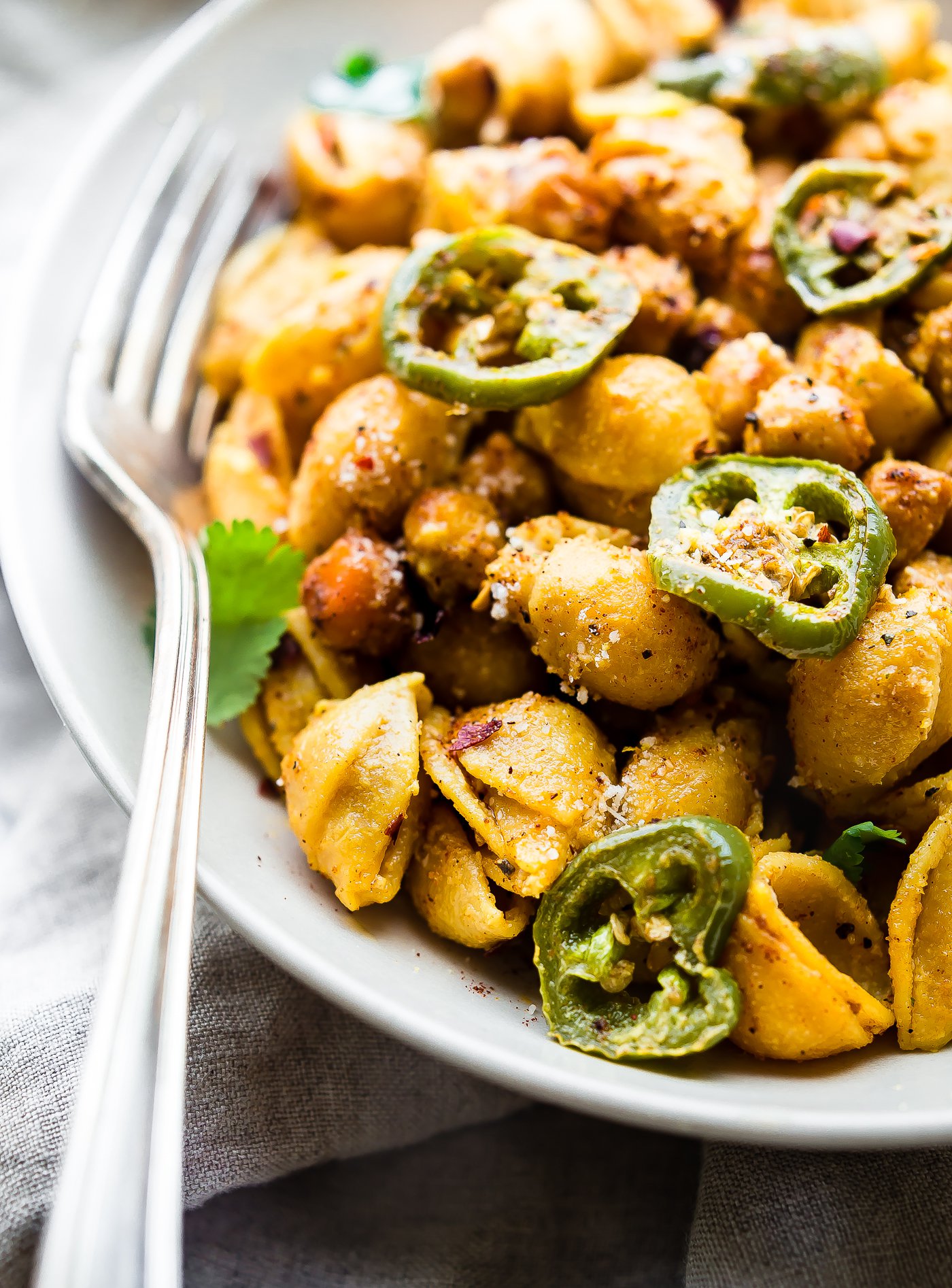 "This Vegan Jalapeño Chickpea Mac and Cheese Pasta is gluten free, full of flavor, and ready in under 45 minutes. Made with a lentil and chickpea pasta, jalapeños, and Mexican spices. It's a healthy hearty plant based meal that can feed a family or multiple dinners for two!" Recipe: cottercrunch.com
37. Whole30 Cashew Chicken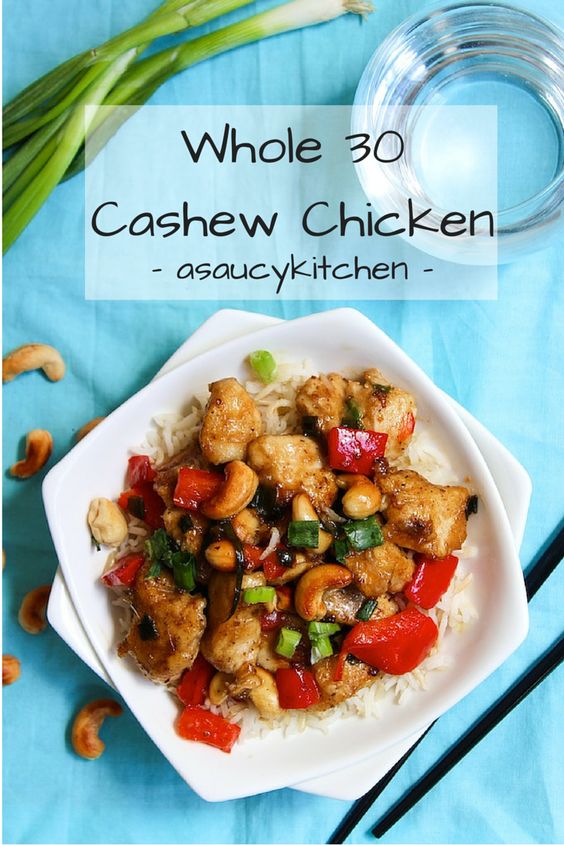 "Whether or not you care about eating Paleo, grain free, or whatever you will definitely love this Whole 30 and Low FODMAP Paleo cashew chicken. Like most stir fry's, this recipe is straight forward and easy enough to make for a quick weeknight dinner." Recipe: www.asaucykitchen.com/guilt-free-cashew-chicken/
38. Grilled Adobo Chicken Burgers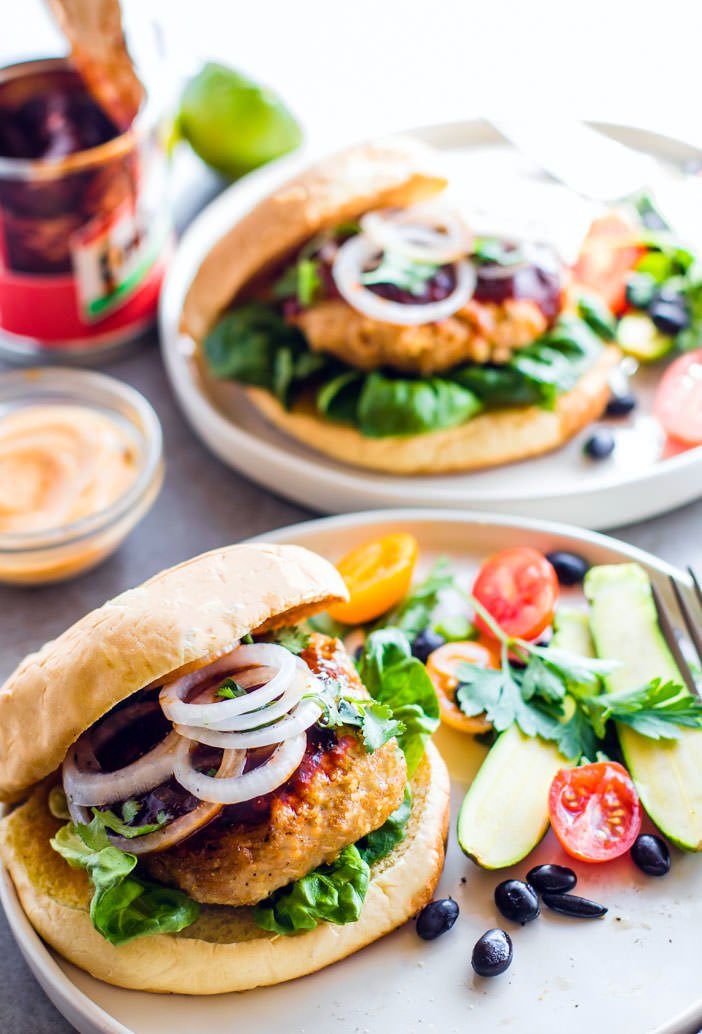 "Grilled Adobo Chicken Burgers. A fusion of Mexican and Filipino style adobo chicken flavors combined then grilled up to make one FLAVORFUL chicken burger! These Chicken burgers are simple to make, healthy, gluten free, dairy free, and unreal GOOD! Perfect BBQ food if you ask me!" Recipe: cottercrunch.com
39. Healthy Baked Chicken Parmesan
"This is my favorite go-to version of homemade chicken parmesan. It's healthier than traditional chicken parmesan – especially restaurant versions – but doesn't sacrifice in the flavor or texture department." Recipe: lecremedelacrumb.com
40. Spicy Tenderstem & Peanut Noodle Stir Fry

"This means that food is my comfort and whenever I'm feeling down, it's what cheers me up. Yep, that sounds about right. But whether I'm feeling down or not, this Spicy Peanut & Tenderstem Noodle Stir Fry is always a winner…" Recipe: wallflowerkitchen.com
41. One Pot Ratatouille Spaghetti (Vegan + GF)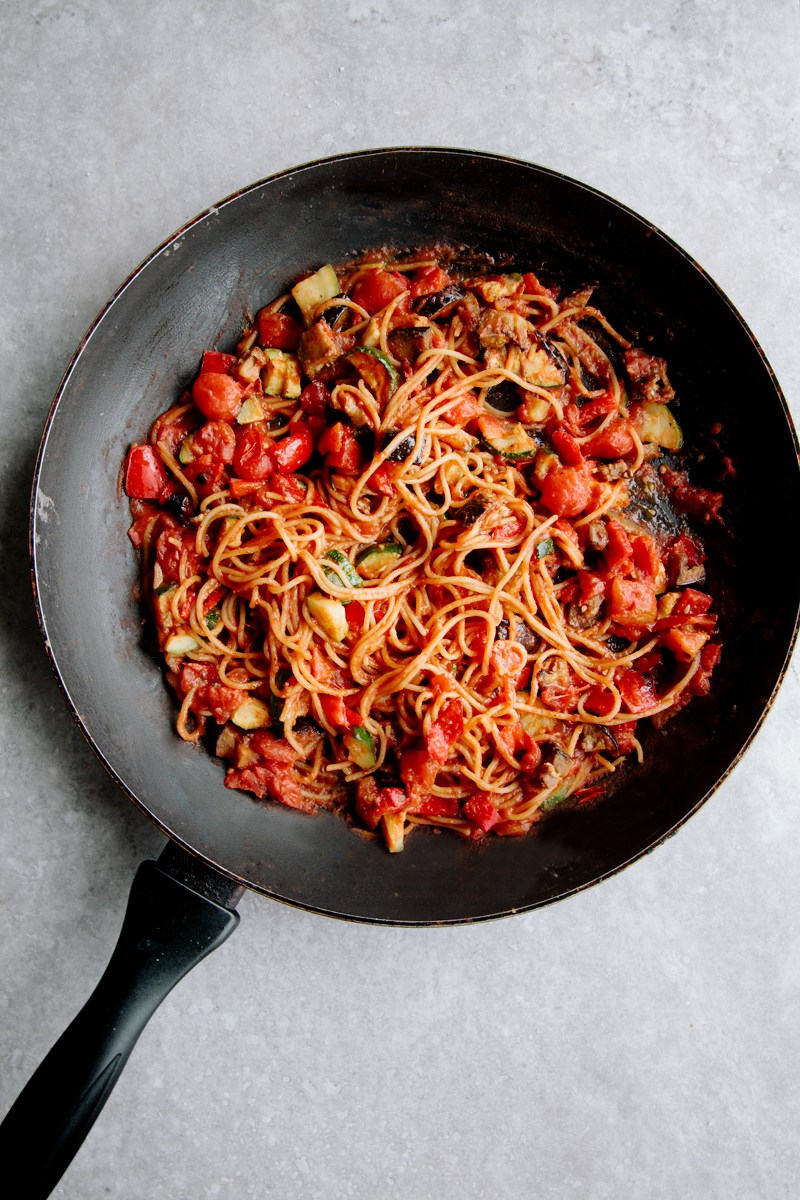 "Thankfully, this Chickpea Spaghetti was on of the best. Especially texture-wise, I feel this spaghetti held together much better than other gluten-free pastas. No sogginess, just that perfect bite and texture." Recipe: wallflowerkitchen.com
42. Butternut Squash With Rosemary And Halloumi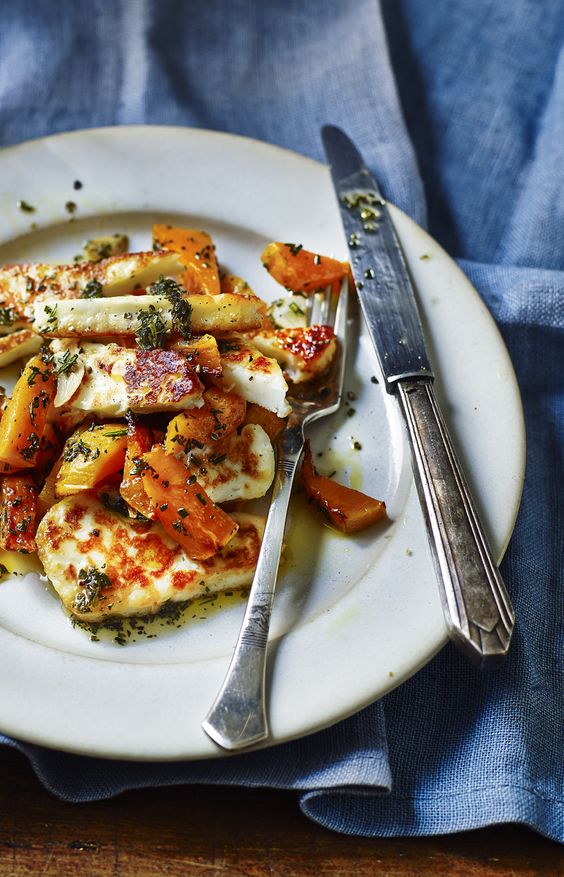 "Trying to eat more vegetarian meals? Halloumi is your new best friend and pairing it with butternut squash and rosemary is a great place to start." Recipe: bbc.co.uk