Harshi Suraweera Lost 42KGS In 10 Months & Her Own Mother Didn't Recognise Her!
Harshi Suraweera is a nurse from Melbourne who has been addicted to food for as long as she can remember and always been overweight with an unhealthy body image.
Harsh found comfort in eating for most of her life and it wasn't until a friend uploaded a group photo on Facebook, were she received negative and insulting comments that she realised she wanted to make a change.
She used the abusive comments as motivation and subsequently lost 42 Kilograms (92.5lbs) in the next 10 months to completely transform her body and prove her doubters wrong.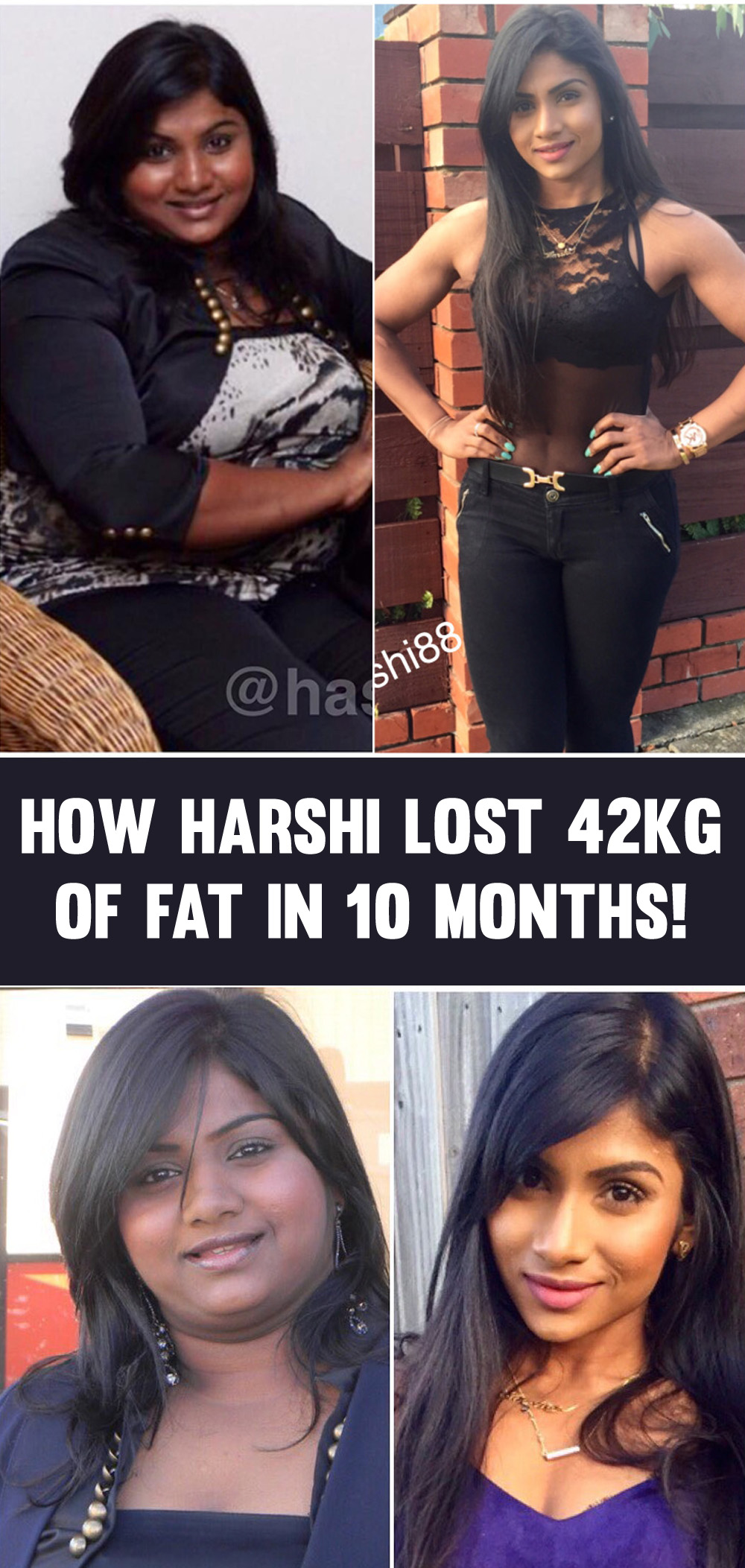 Follow Harshi On Her Social Media Here:
Instagram: @hashi88
Blog: https://hashi88blog.wordpress.com
Harshi has always struggled with her weight and self image and these issues continued throughout her teens and school life.
"I have always been overweight as long I can remember. So I had a lot of self image issues. This lead to my addiction to food. My weight increased while at university, as I was stressed with exams and my studies. I would general consume 2 or 3 plates of rice and 1 or 2 pizzas daily."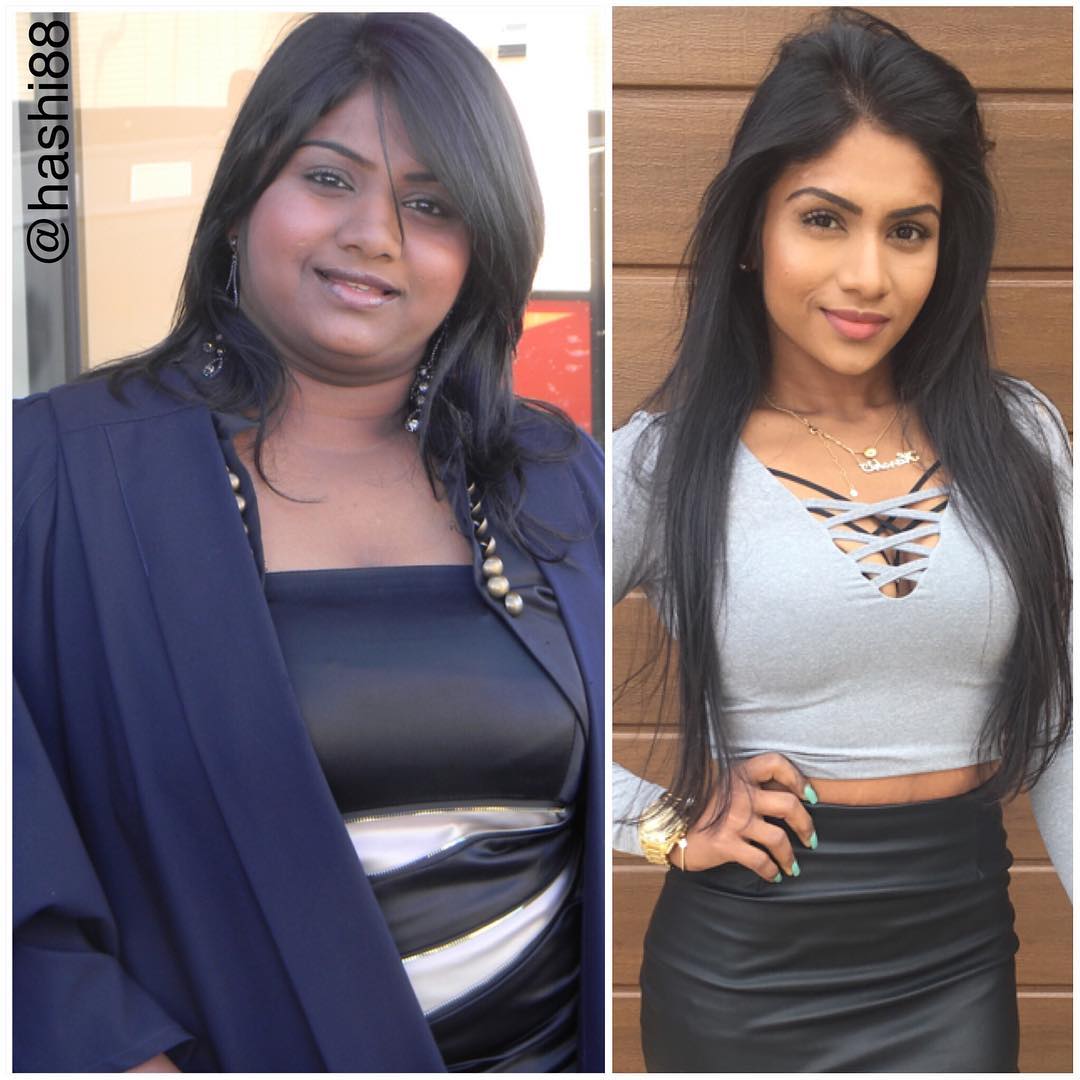 This all changed when Harshi's friend put a group photo on Facebook. She was targeted in the comments for her appearance, by people who she didn't even know and after reading what they wrote, decided that she needed to make a big change.
'I was devastated and depressed. But I decided to take the first step to changing my body from that day onwards.'
Ms Suraweera, who is originally from Sri Lanka, decided to change her eating habits and also signed up for a gym.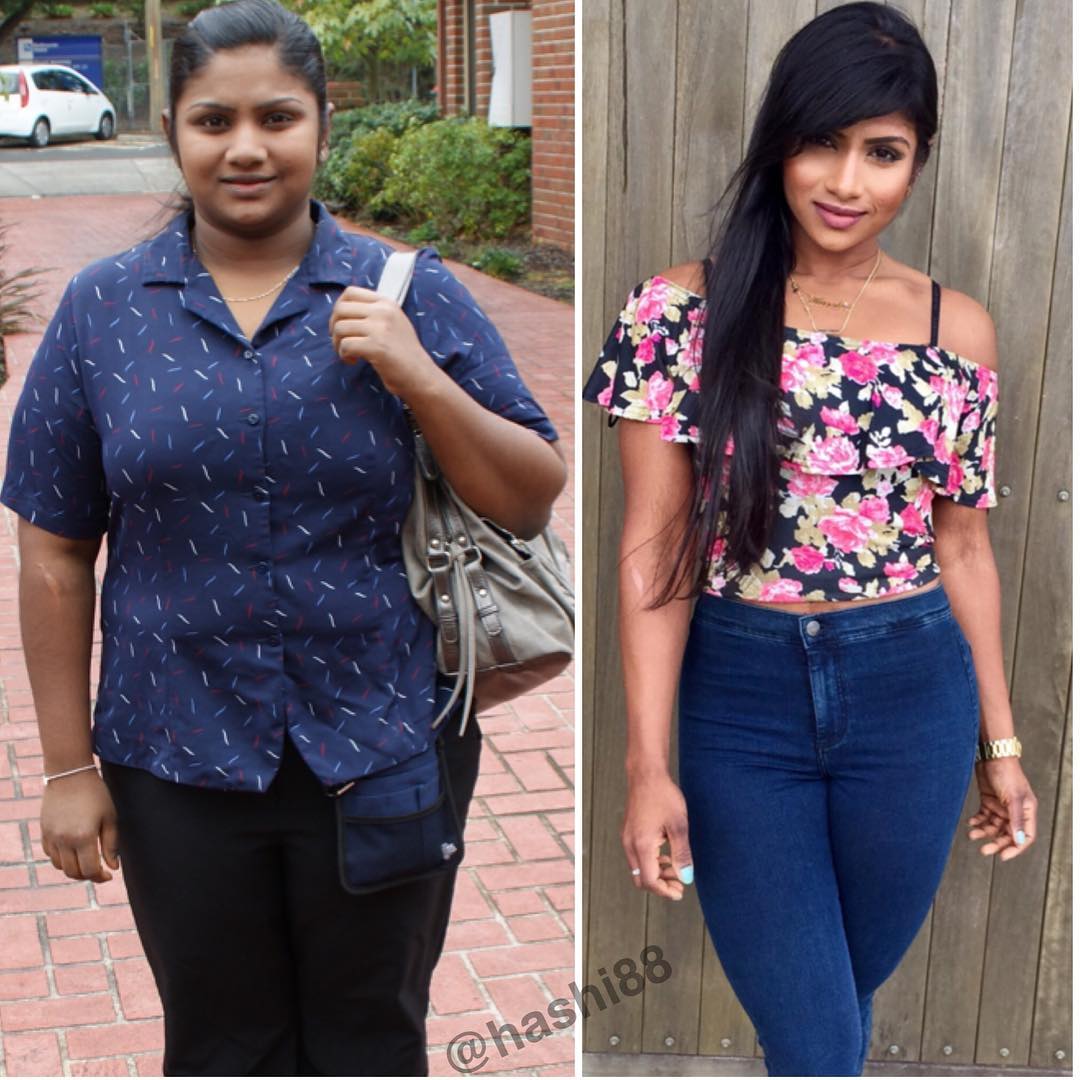 "I started my weight loss journey by doing intensive cardio. I initially started going to the gym 4 days a week then increased it to 6 days a week. I also did a lot of HIIT sessions aswell to burn the weight off."
But at the start, it wasn't easy.
'It was really difficult. I would always go the gym really late, because at that time it was quiet, and I would go to the corner and do my cardio. After a few weeks I started to notice a change, motivating me to push on."
Before, Harshi's diet was full of processed foods, high in sugar, carbs and fat. Fast food, that was quick and easy.
'I used to eat a lot of rice and curry, junk food, pizza, I would easily eat two pizzas and a litre of Coke a day. I was addicted to food, it was not normal.'
Now, she realises the importance of a healthy, balanced diet to achieve results and has completely overhauled her relationship with food.
"I ate healthy, organic foods. I avoided all sugar and carbohydrates. I also stayed away from processed foods and all takeaway foods aswell. I ate my meals at a deficit so my stored body fat would be used as a energy during training. Sometimes I would replace certain meals with a healthy soup as well."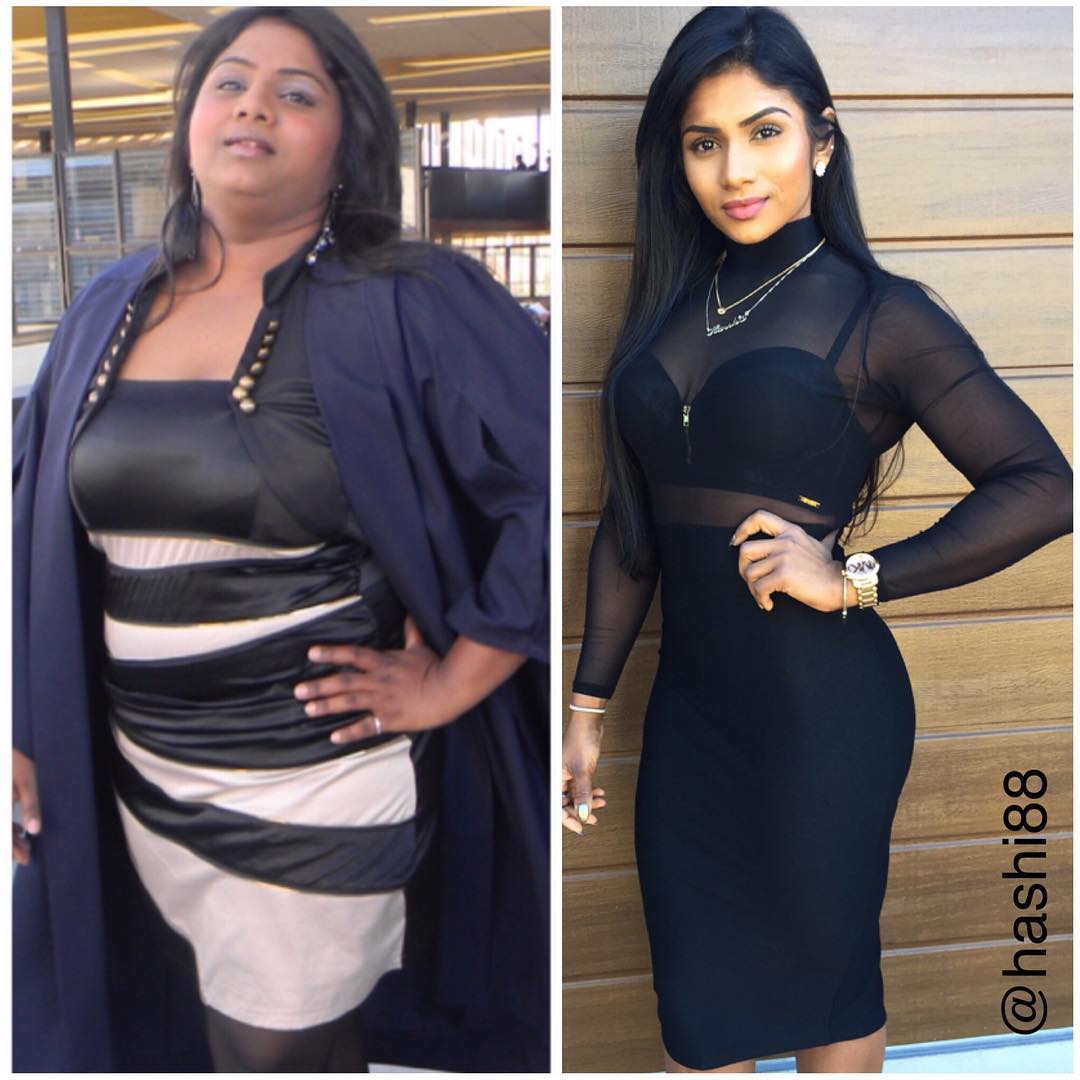 With this training plan and diet, Harshi lost 42 kilograms in 10 months in 2011 and completely transformed her body. She now focuses on weight training, rather than cardio, as she wanted to tone and sculpt her body, rather than continue to lose weight.
Today, Harshi has over 88,000 followers on her Instagram page and even after completing an amazing transformation, still has to deal with negative comments, questioning her results.
"It's true people can't recognise me, even my mum couldn't recognise me"
Some comments question whether it's the same person in the photos, the change in skin colour and the lack of loose skin, but Harshi explains those comments on her blog.
"I account the change in my skin tone to the healthy foods I been eating. They are rich in vitamins and minerals. So over the past few years all the toxins from the skin would have cleared hence the change in skin tone."
"Also, after my weight loss I did have loose skin. I applied vitamin E cream in those areas. After I got into lifting , the skin stated to firm up and tone up. But to this day I still do have a little bit of lose skin in certain areas."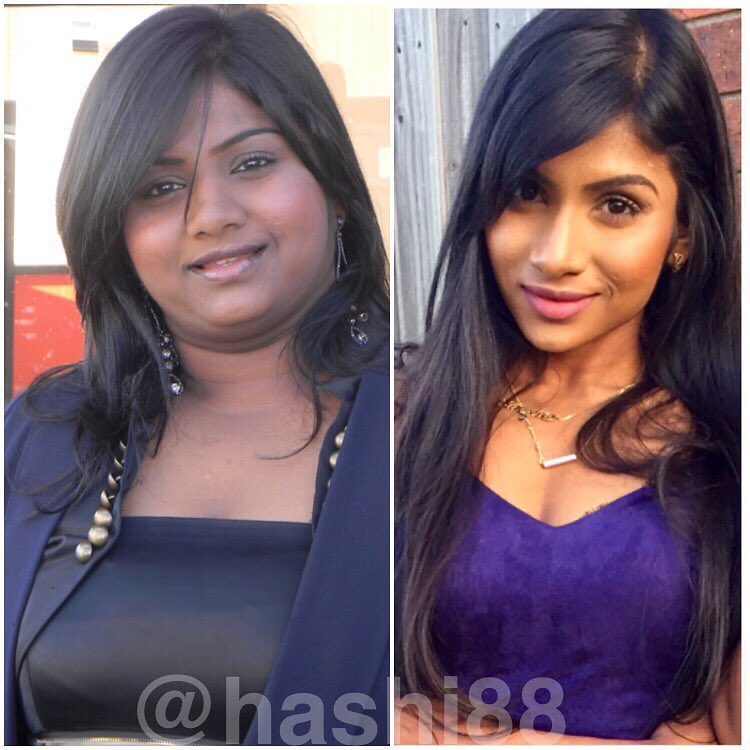 Harshi doesn't focus on the negativity and instead uses her social media to show people how they can lose weight too and explains how to get started.
"The most important thing is to take that first step. The results are not going to happen overnight, patience is key. Keep pushing and once you see results that will be your motivation."
"My motivation was to change the way I looked and enjoy a healthy lifestyle. But as I continually pushed myself, the results I saw within myself was my biggest motivation in achieving my goals."
Harshi Suraweera Typical Daily Diet: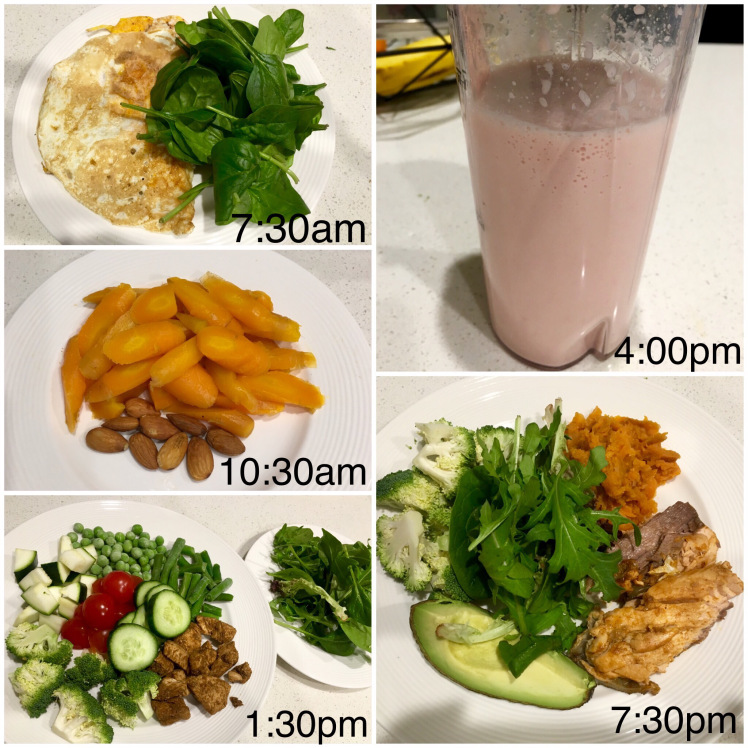 These are my daily meals on my current program. Just to give you guys an idea of what I consume daily."
Breakfast: 7:30am
2 whole egg omelette made with one teaspoon of coconut oil and 1 cup of spinach.
Morning Snack: 10:30am
5 baby carrots and 9 raw almonds.
Lunch: 1:30pm
85g of chicken with green vegetables , tomatoes and green salad leaves.
Afternoon Snack: 4:00pm
Shake made up of 1 cup of unsweetened almond milk and 1 scoop of protein powder.
Dinner: 7:30pm
114g of steamed salmon with lemon juice, small sweet potato boiled and mashed, 1 cup of broccoli and quarter avocado.
This current meal program is 1100 calories daily and specifically designed for me by @fitmonkz fitness. It is designed to compliment my current training program.
Stay focused and dedicated!
Harshi Suraweera Sample Booty Workout: