Weight Loss Vegetarian Taco Wrappers With 18G Of Protein Per Serving!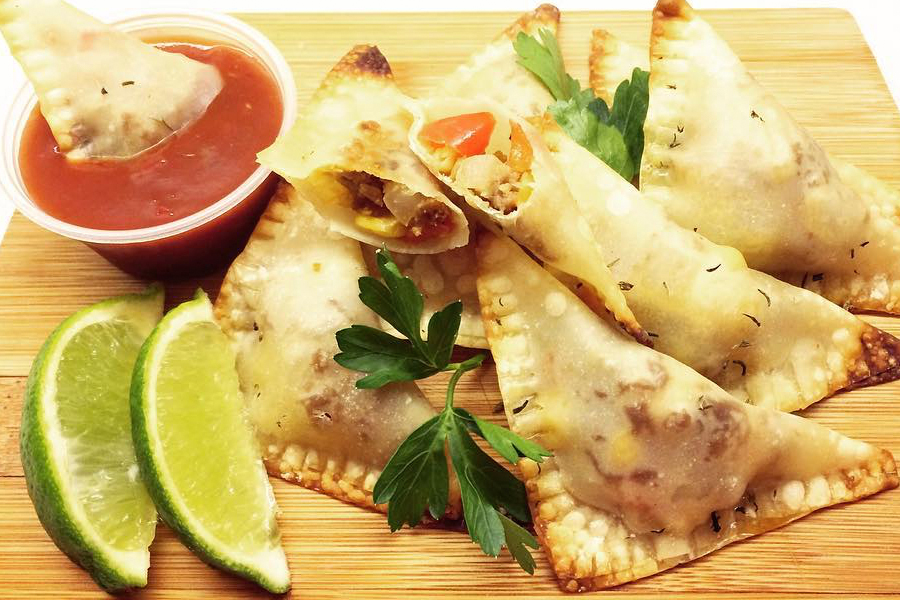 Fancy a delicious, healthy treat you can enjoy while watching your favourite shows? A healthy, vegetarian recipe that uses a brilliant meat free substitute that packs in all the flavour, plus 18g of Protein per serving!
We present these "Taco Wrappers", incredible taco ingredients and flavour, wrapped up in a crispy parcel for you to enjoy guilt free. There Taco Wrappers are made with beer cheese, peppers, onions, corn and @gardein beefless grounds. The perfect snack or meal for any occasion.
Created & Photographed by Samantha. Check out her Instagram, here: Haligirlian for more delicious and healthy vegetarian and vegan recipes!
Ingredients:
Gardein Beefless Grounds (or other meat substitute)
Peppers
Sweetcorn
Onion
Beer Cheese
Won Ton Wrappers (or filo pastry)
Sriracha (hot sauce)
PAM Spray (low calorie spray)
Salt & Pepper

Directions:
Preheat oven to 375. Heat beefless grounds and set aside. Sauté onion, red pepper, and corn in a pan with PAM and salt and pepper to taste. Add sriracha to your preference. Mix with grounds and set aside. Cut cheese in little bites and set aside. Lay out won ton wrappers and put about a tsp of the mixture and a little hunk of cheese in the centre. On the diagonal, moisten two sides with water and fold over to make a triangle. Seal with a fork around the edges and bake for about 8mins in the oven until brown and crispy. Enjoy immediately.

Author:
Check Out Samantha's Instagram For More: https://www.instagram.com/haligirlian/