Little Black Dress Meal Plan To Help You Lose Weight In 7 days!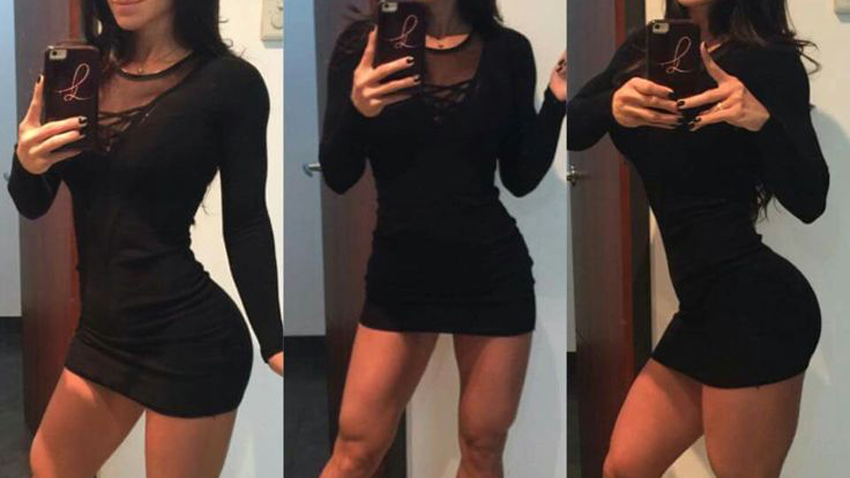 First things first, if you want to lose weight the right way, you want to plan it over the long term. Eating healthy and working out consistently for months to achieve high quality fat loss that you can keep off for a life time.
However, there are some times were social occasions can sneak up on you or parties can be thrown together quickly and you want you want to look your best when the camera comes out. Maybe you have a dress, suit or outfit that you want to fit into for this occasion, but have slacked off your diet for a little while and want to drop some weight quickly to wear it for this event.
We have created this 7 day, low calorie plan, that guides you through the process of ditching processed and fast foods, that can help you slim down quickly, getting enough nutrients and vitamins while shedding pounds to give you extra confidence in your outfit!
This isn't a long term, sustainable plan, but one you can follow for a week to slim down for your big day. As always, use your own judgement with this plan and you can follow it completely, or simply pick out some of the weight loss meals that you would like to try. Enjoy and have fun! Don't forget to save and share this plan on your favourite social media!
• End eating for the day by 8 pm each night to allow the benefits of fasting to work also.
• If you still feel hunger after any meal, snack on raw veggies such as broccoli, carrots or celery.
• Food choices are free from added sugars and minimize natural sources of sugar as well to optimize weight loss results.
• Always consult with a doctor before making any changes to your diet or exercise regime.
Little Black Dress Meal Plan Day 1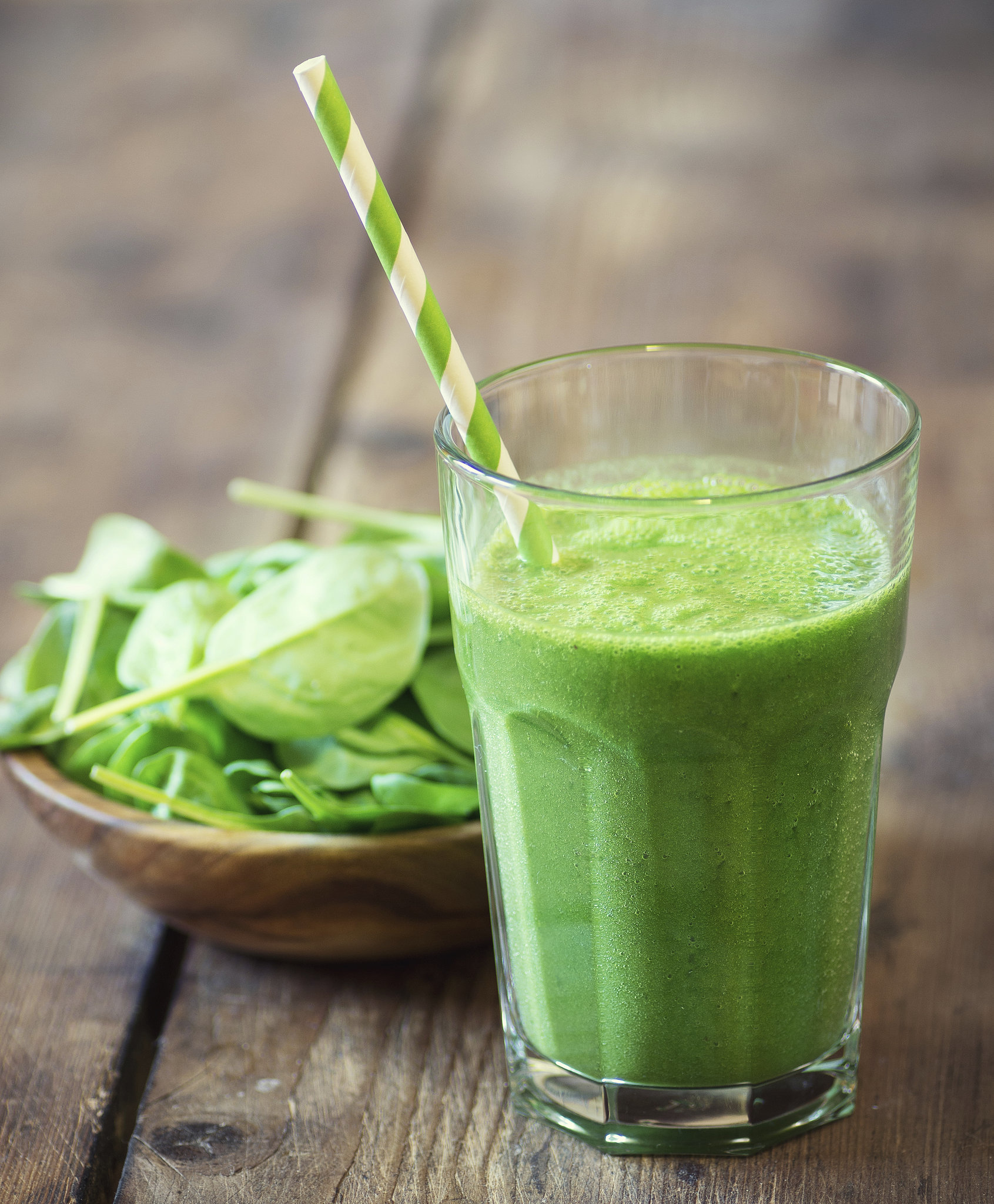 Green Smoothie. Greens are perhaps the healthies thing you can eat. Start your day right by blending a smoothie of three handfuls of raw baby spinach (or spinach) with ¼ frozen banana, a scoop of high quality plant based protein powder with no added sugar, and a half cup of blueberries. Use water and a handful of ice cubes to reach desired consistency. The result is a smoothie that will fill you up without weighing you down.
Skinny Chicken Salad. Mix ½ cup cooked chicken breast with 1 tbs of plain Greek yogurt to cut calories and add protein. Add flavor and antioxidants with a ¼ cup sliced grapes Season with salt to taste.
Quinoa Bowl. Top ½ cup cooked quinoa with unlimited broccoli, cauliflower, and/or sautéed onions for a meatless, low cal meal that still provides plenty of protein.
Little Black Dress Meal Plan Day 2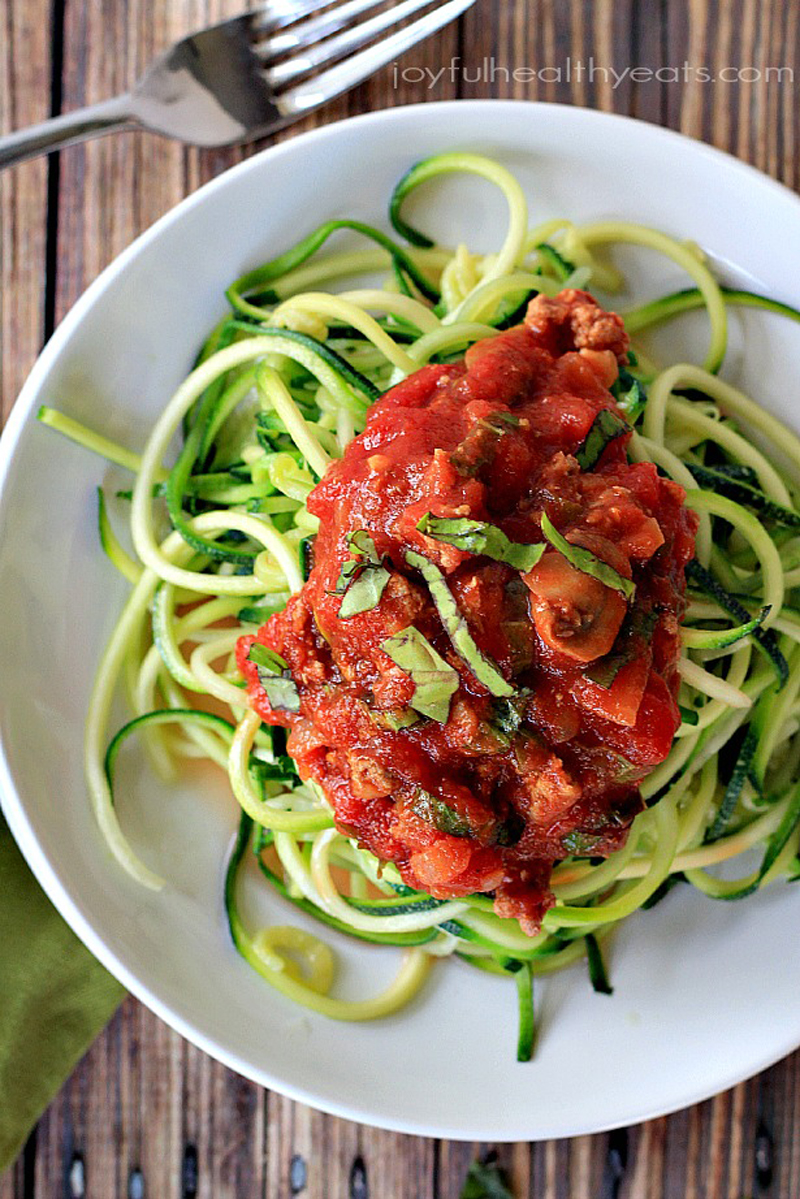 Egg White Scramble. Scramble 2 egg whites, plus one whole egg with unlimited green veggies. This allows you to get the nutrients of the yolk, but still slash calories.
Lettuce Lunchtime Taco. Repurpose last night's quinoa into a tasty lunchtime taco. Fill 1-2 large leafs of lettuce with a scoop of quinoa and veggies. Top with salsa (check for not added sugars)
Zucchini "Noodles" with Turkey Meat Sauce. Slash carbs and calories by ditching the pasta for zucchini. Spiralize zucchini or peel into thin ribbons. Top with extra lean sautéed ground turkey, mixed with a couple of tbsp of marinara (no sugar added).
Little Black Dress Meal Plan Day 3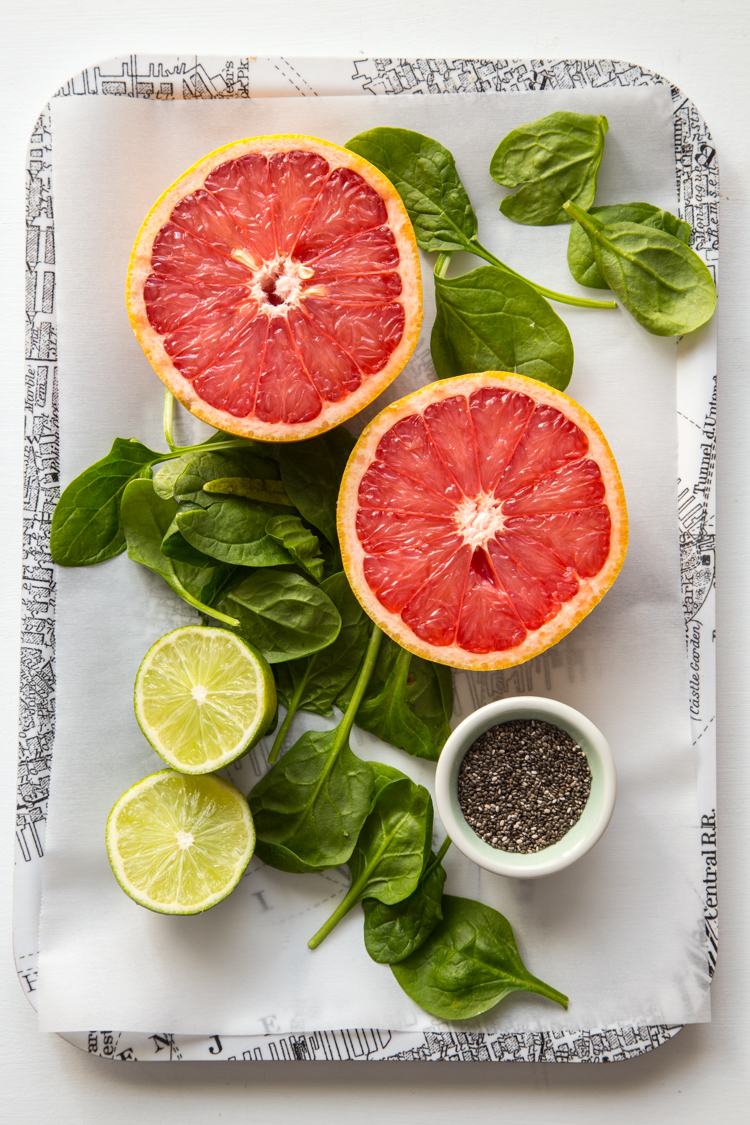 Grapefruit Glory Bowl. Grapefruit has the power to rev your metabolism. Capture that power by having ½ a sliced grapefruit topped with 2 tbs chia seeds, ¼ c unsweetened shredded coconut.
ALT Salad. Create a weight loss friendly ALTernative to a BLT by filling a bowl with avocado, lettuce, and tomato. Use dark green leafy lettuce, a small handful of chopped cherry tomatoes, 1 boiled egg and ¼ avocado. Enjoy the flavor of bacon without all the calories by crumbling 1 slice of turkey bacon on top as a garnish. Dress with lemon juice and a splash of olive oil.
Spicy Cabbage Sauté. The health benefits of cabbage are often overlooked for other cruciferous veggies, but it's a superfood in its own right. Sautee 2+ cups with 2 small lean nitrate and filler free sausage links. Season with a dash of cayenne pepper. An easy and filling one pot meal!
Little Black Dress Meal Plan Day 4
Free Choice Favorite. Choose your favorite breakfast from the first half of the week for a midweek repeat.
Free Choice Favorite. Which lunch was your favorite so far? Serve it up again for lunch today (or go for leftovers from last night!)
Balsamic Stir Fry. Make an easy and flavorful stir fry by sauteeing one chicken breast in a ½ tbs olive oil, then add chopped asparagus, sliced bell peppers, mushrooms, and 1-2 tbs of balsamic vinegar. May include a ¼ cup of quinoa on the side if desired.
Little Black Dress Meal Plan Day 5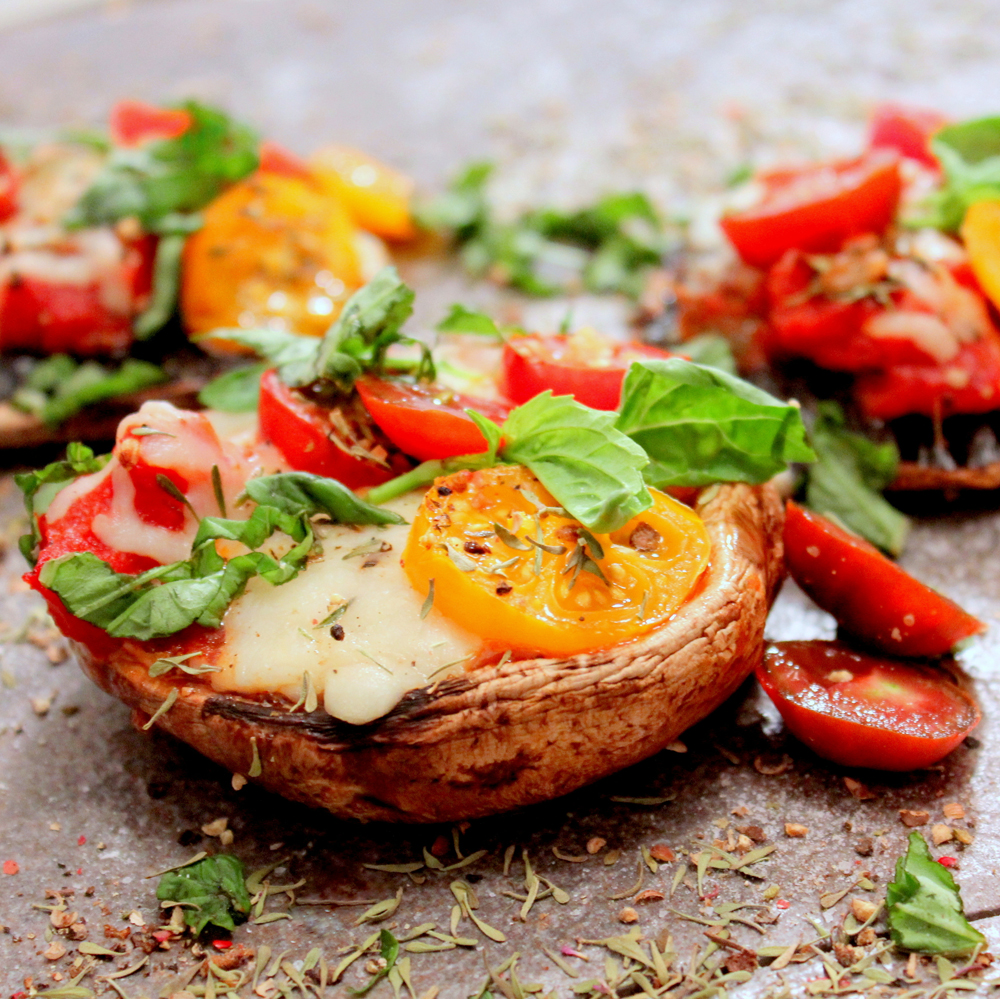 Green Smoothie. See above.
Cucumber Sandwiches. Water rich cucumbers are a great way to fill your belly, detox your system, and provide a satisfying crunch. Make tasty sandwich stackers by putting all natural deli meat, and a couple leafs of spinach. Dress with mustard.
Portabella Pizza. Pizza on a diet? Yes, when it's this super healthy pizza. Top a baked portabella mushroom cap with ½ tbs marinara, finely chopped veggies of choice, 1-2 tbs diced lean ham, and 2 tsp of parmesan cheese. The strong flavor of parmesan will give you the cheese flavor you desire in just small portion. Bake at 400 long enough to heat through and melt cheese. Add herbs such as orgeno or basil as desired.
Little Black Dress Meal Plan Day 6
Egg White Scramble. See above.
Skinny Chicken Salad. See above.
Caulirice and Shrimp. If you are new to transforming cauliflower into rice, get ready to find a new favorite. Here's how to make caulirice: http://lowcarbdiets.about.com/od/lowcarbsidedishes/r/caulirice.htm. Top with 5-6 broiled shrimp. Season with 1 tsp of olive oil, salt, pepper, and cilantro.
Little Black Dress Meal Plan Day 7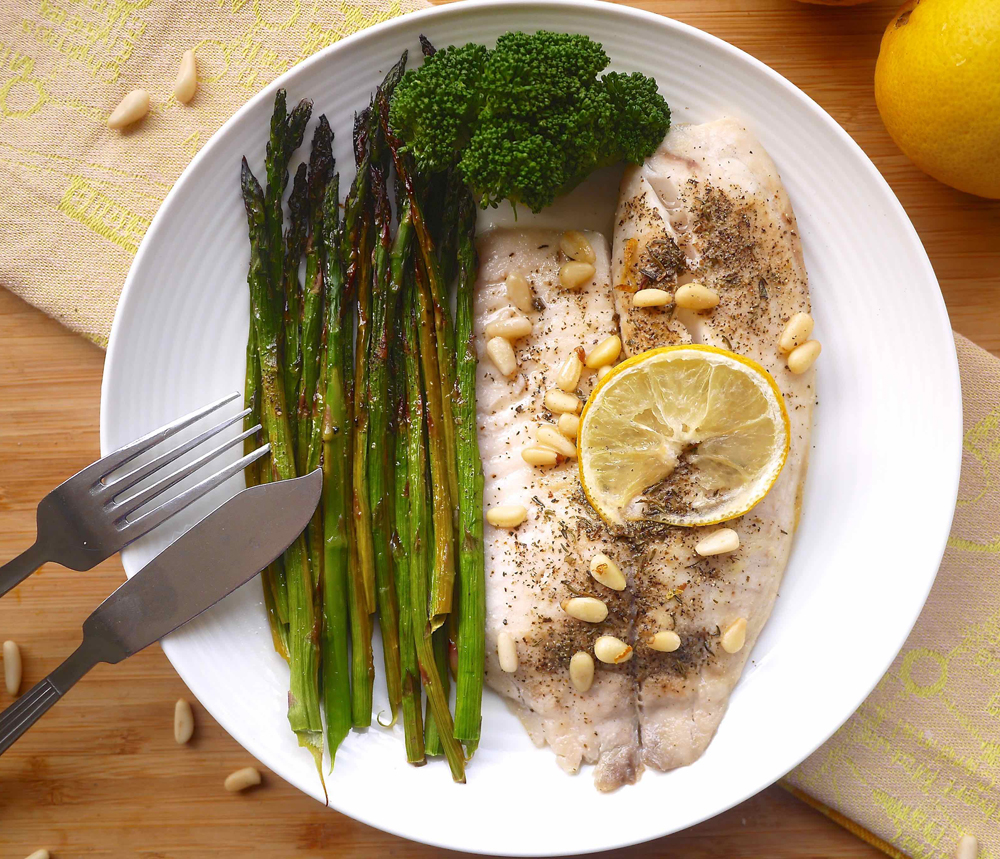 Grapefruit Glory Bowl. See above.
ALT Salad. See above.
Tilapia Packets. Enjoy healthy eating at its easiest by wrapping 1 tilapia fillet with 5 to 6 asparagus stalks and a splash of olive oil and lemon juice. Season with garlic powder, salt, and pepper. Bake at 425 and bake for approximately 20 minutes. May serve with a side of cauliflower rice.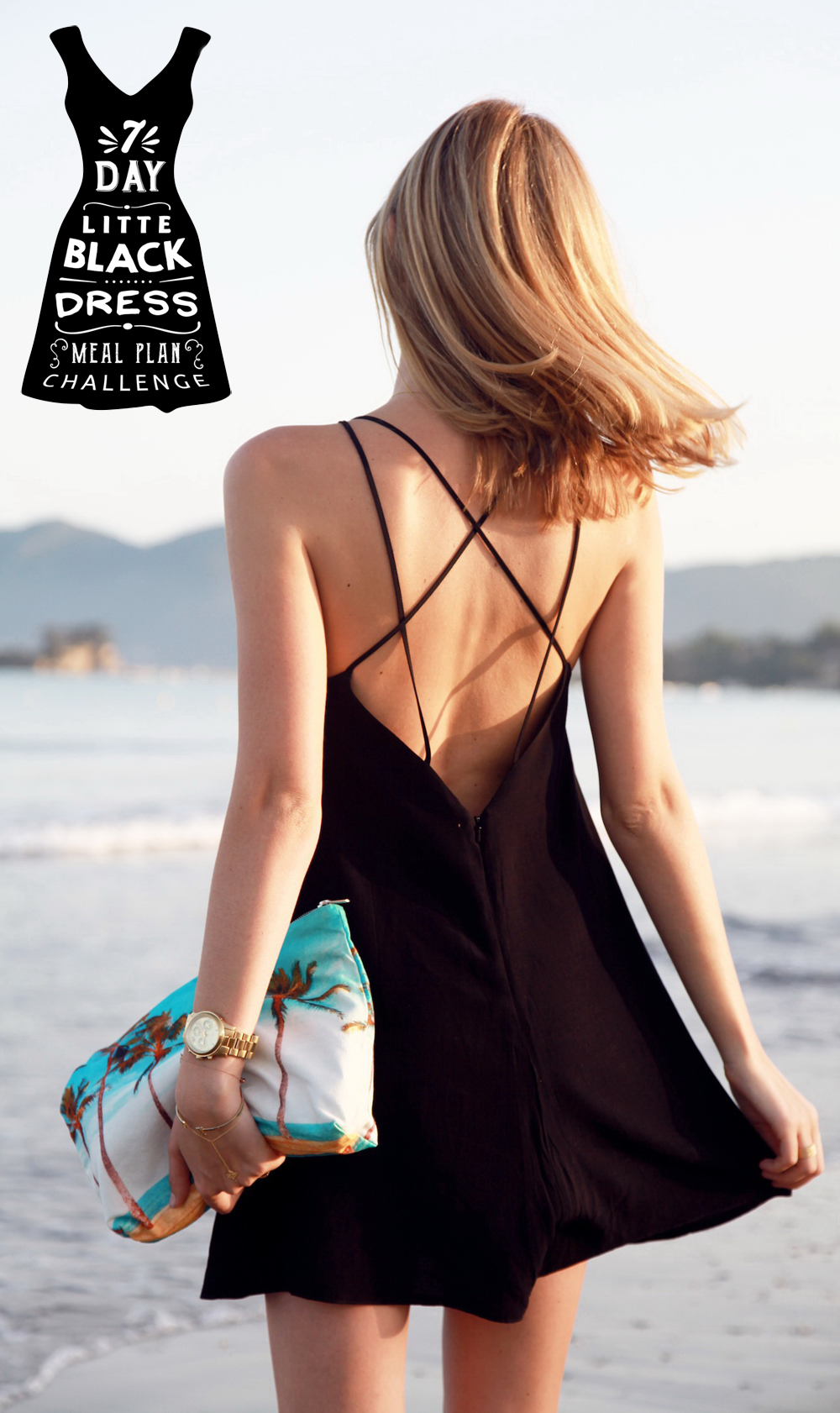 Beverage Options:
Lemon water, Herbal Tea, Black Coffee, Sparkling Water.
Snack Options:
To prevent the urge to overeat and keep your metabolism burning choose one of these high protein snack options in between breakfast and lunch and one in between lunch and dinner. Choose from almonds (approximately 8); 1-2 small cubes of cheese; 1 boiled egg. *note-upon choosing preferred snack options, add selections to shopping list*
Shopping List
Produce
Asparagus- 10 stalks
Avocado- ½
Banana-1
Bell Pepper- 1
Blueberries- ½ c
Broccoli- approx. 3 c
Cabbage 2-3 c
Cauliflower- 1 head
Cherry Tomatoes- approx. 10
Dark leafy lettuce of choice (or more spinach)- 3 cups
Grapefruit- 1
Large leaf lettuce- 2-4 leafs
Mushrooms- approx. 5
Onion- 1 large
Portabella mushroom caps- 1 large (or 2-3 small)
Spinach- 8 c
Zucchini- 1 large
Protein
Chicken Breasts- 1 lb
Deli meat of choice (or additional ham)- 6-8 slices
Eggs- 5
Greek yogurt, plain- 2-3 tbs
Ground turkey- ¼ lb
Ham slice- 1
Plant based protein powder (try hemp or pea)- 2 scoops
Sausage, all natural- 2 links
Shrimp- 5-6
Tilapia- 6-8 oz
Turkey Bacon- 1 slice
Healthy Fats
Almonds- 16
Chia Seeds- 1 c
Misc.
Coconut shreds, unsweetened- ½ c
Marinara- ¼ c
Staples
Olive oil, mustard, salsa, parmesan cheese, lemon juice (or lemons), balsamic vinegar, cayenne pepper, garlic powder.
Photo Credits:
http://www.popsugar.com/fitness/Tracy-Anderson-Smoothie-35733161
http://www.joyfulhealthyeats.com/zucchini-noodles-meat-mushroom-tomato-sauce/
http://www.popsugar.co.uk/fitness/Grapefruit-Smoothie-Chia-Seeds-39695397
http://www.foodnetwork.com/recipes/food-network-kitchens/asparagus-and-chicken-stir-fry-recipe.html
http://abachelorandhisgrill.com/2012/10/grilled-portobello-pizza/.html
http://www.jessicagavin.com/shrimp-fried-cauliflower-rice-bowl/
http://www.perchancetocook.com/2015/07/08/25-minute-lemon-tilapia-and-asparagus-paleo-gf/