Waking up and starting your day off right, can make all the difference between eating healthy, sticking to your diet and reaching all your fitness goals or starting off wrong, skipping meals and quickly going off track of your diet goals.
We have collected 28 delicious and healthy weight loss breakfasts from some amazing websites and blogs that you can use as part of your overall health eating diet. You can follow this plan for the full 28 days, or simply try out some of your favourites on days were you feel like a change.
With a different breakfast for all 28 days, we also included a 'Saturday Special' which is a healthier twist on a traditional breakfast which you may think you couldn't enjoy when you are trying to lose weight and something to make your weekend start off with something extra special!
Also, a 'Smoothie Sunday' each week, which starts off your Sunday with a delicious and nutrient packed smoothie to kickstart your whole week. Enjoy!

A Full Month Plan Of Healthy Breakfast Recipes For Weight Loss!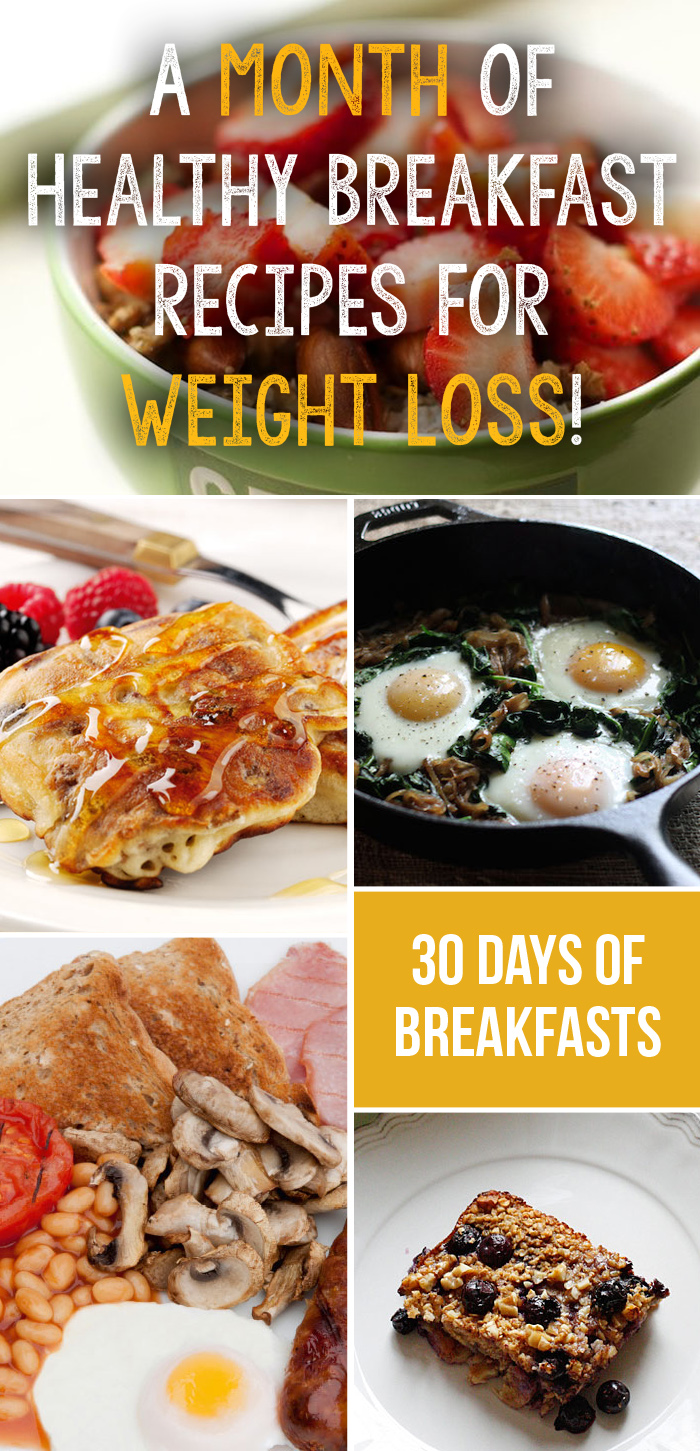 1. Monday – Cereal With Fruit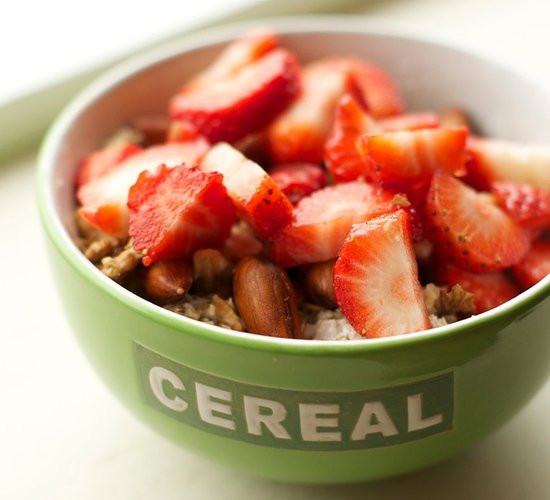 Cereal with Fruit From PopSugar.
Simple but effective – a perfect breakfast for those rushed mornings! Add a variety of fruit for an even tastier meal.
Nutritional Information: Calories 301, Protein 23.3g
2. Tuesday – DIY Breakfast Quesadillas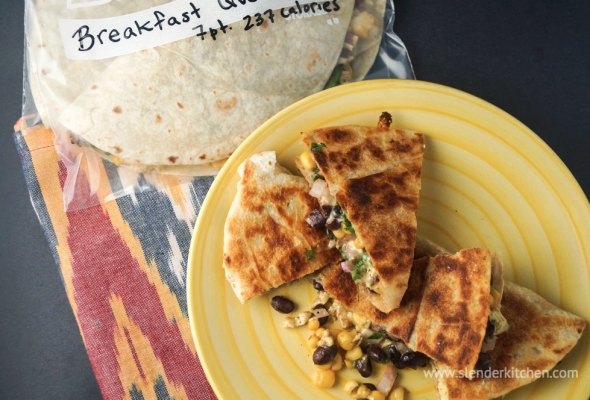 DIY Breakfast Quesadillas From SlenderKitchen.
These quesadillas are filled with tasty egg, beans and cheese but still less than 300 calories per serving.
Nutritional Information: Calories 237.9, Carbs 25g, Fat 10g, Fibre 10g, Protein 21.5g

3. Wednesday – Breakfast Bread Pudding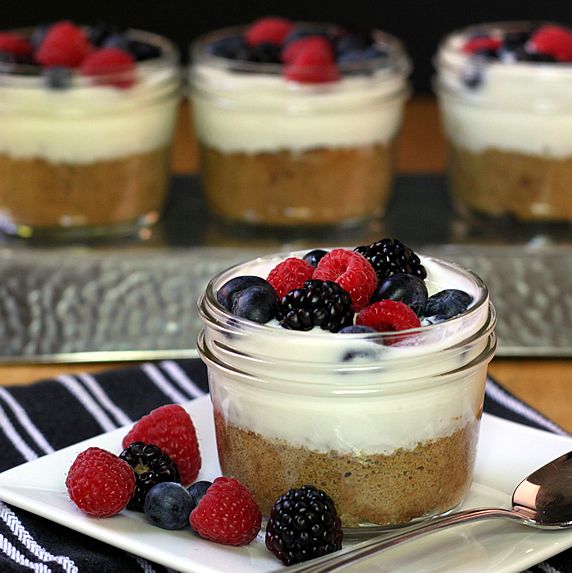 Breakfast Bread Pudding From TheYummyLife.
Who knew pudding for breakfast could be so healthy? These yummy cups are low-calorie but full of flavour.
Nutritional Information: Calories 148, Carbs 29.4g, Fat 1.6g, Fibre 3.6g, Protein 5.7g

4. Thursday – Bran Flake Pancakes
Bran Flake Pancakes From TescoRealFood.
These pancakes are a healthy alternative to the classic recipe but just as delicious.
Nutritional Information: Calories 129

5. Friday – Cinnamon Cottage Cheese with Apple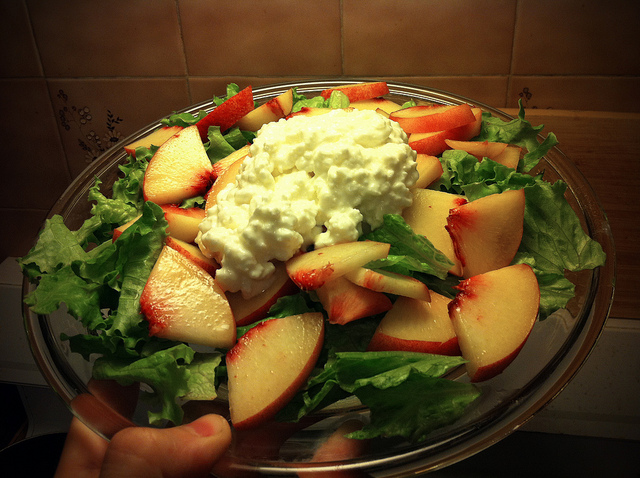 Cinnamon Cottage Cheese with Apple From JoyBauer.
Cinnamon is outstanding for controlling blood sugar levels. Add it to cottage cheese for a sweet but spicy breakfast with NO fat!
Nutritional Information: Calories 250, Carbs 22g, Fat 0g, Fibre 4g, Protein 25g

6. Saturday Special – Breakfast BLT Sandwich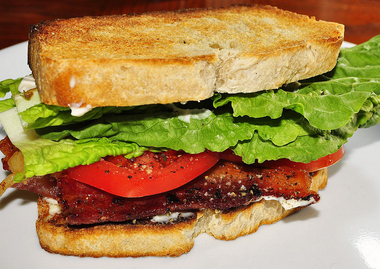 Saturday Special – Breakfast BLT Sandwich From Food.Com.
A Saturday treat that is still healthy thanks to the turkey bacon substitution.
Nutritional Information: Calories 281.2, Carbs 32.2g, Fat 11.9g, Saturates 2.9g, Sugar 8.3g, Fibre 4.6g, Protein 13.1g

7. Smoothie Sunday – Chocolate-Covered Strawberry Smoothie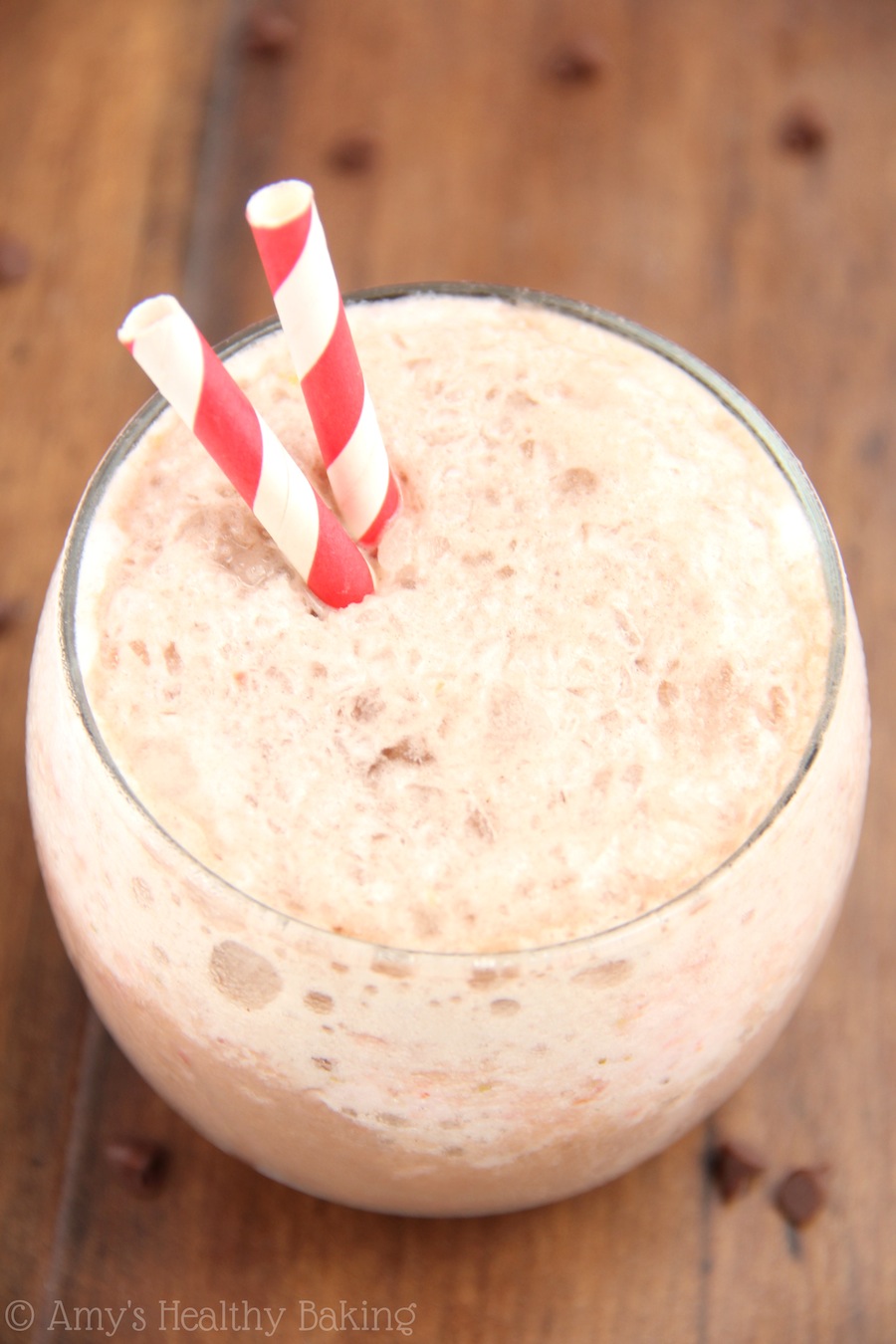 Chocolate-Covered Strawberry Smoothie From AmysHealthyBaking.
An easy recipe for a layered smoothie which is surprisingly healthy and packed with calcium!
Nutritional Information: Calories 148, Carbs 28g, Fat 0.7g, Saturates 0.1g, Sugar 19.8g, Fibre 5.6g, Protein 11.6g

8. Monday – Banana Oatmeal Cookies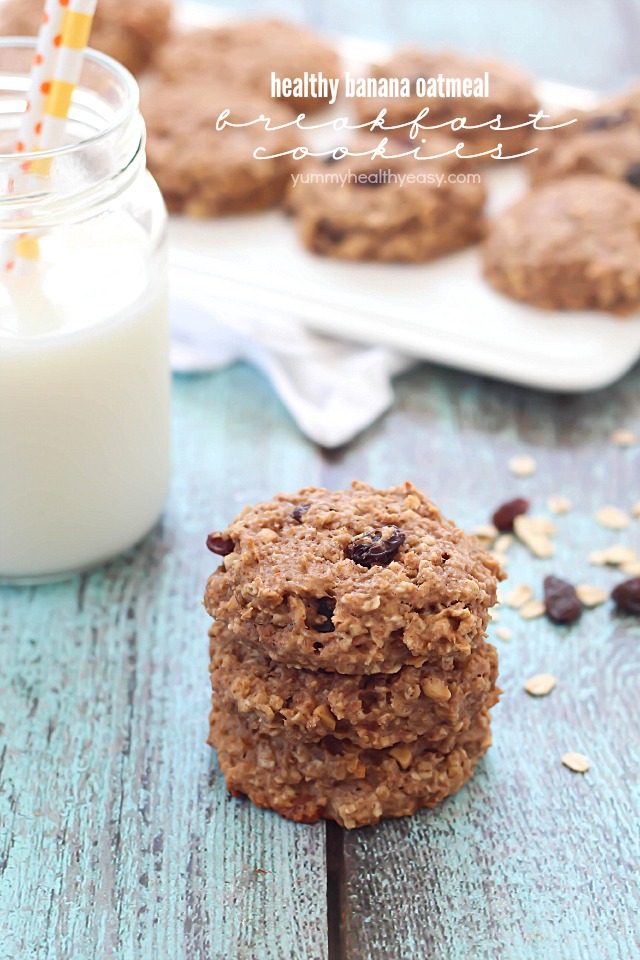 Banana Oatmeal Cookies From YummyHealthyEasy.
These breakfast cookies are ideal for busy days – take your breakfast on the go! They are stuffed with banana for slow releasing energy.
Nutritional Information (per cookie): Calories 165, Carbs 23g, Fat 7g, Saturates 1g, Sugar 7g, Fibre 3g, Protein 6

9. Tuesday – Polenta Squares with Spinach & Bacon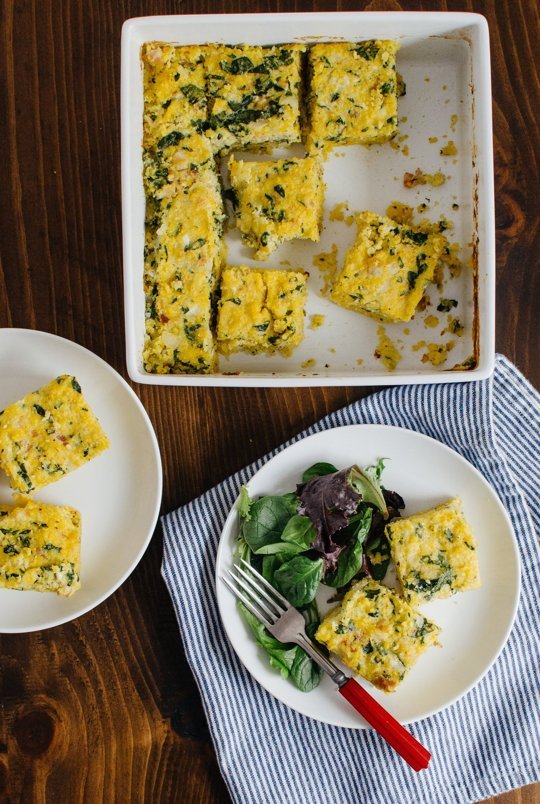 Polenta Squares with Spinach & Bacon From TheKitchn.
This yummy breakfast polenta dish requires no stirring and can be eaten warm, hot or cold.
Nutritional Information: Calories 144, Carbs 14.4g, Fat 6.8g, Saturates 3g, Sugar 2.2g, Fibre 0.8g, Protein 6.1g

10. Wednesday – Baked Oatmeal
Baked Oatmeal From SkinnyTaste.
This breakfast is warm, satisfying and full of wonderful blueberries! Mix it up with extra nuts or different fruit.
Nutritional Information: Calories 211.7, Carbs 38.1g, Fat 5.4g, Sugar 22.8g, Fibre 3.8g, Protein 5.6g

11. Thursday – Egg-White Veggie Omelette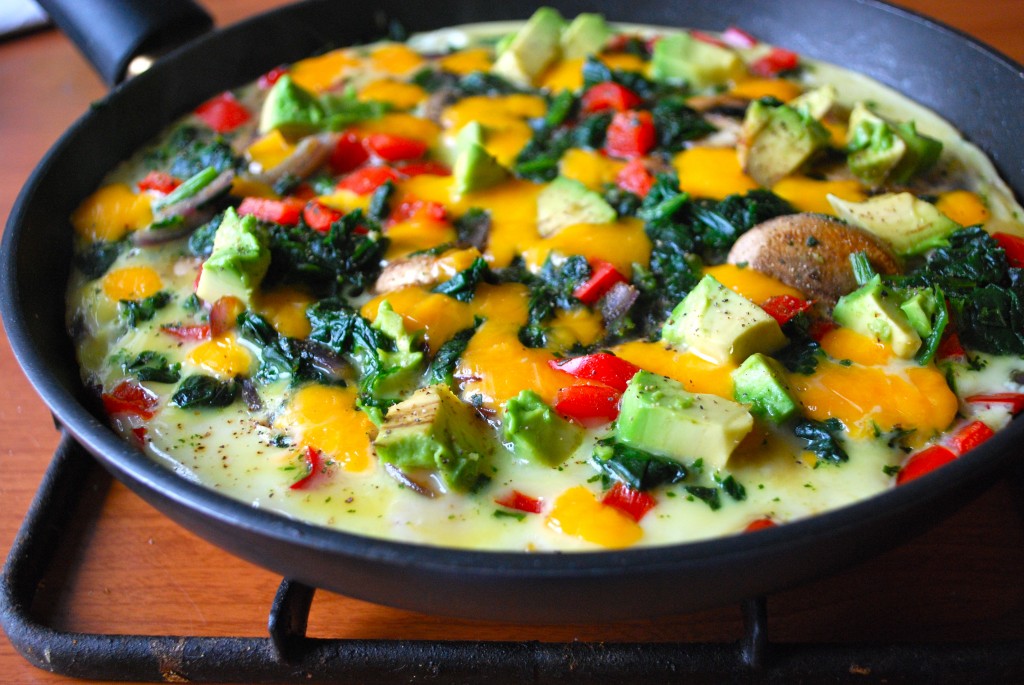 Egg-White Veggie Omelette From NYNutritionGroup.
This healthy omelette is fantastic for hungry mornings – packed with veggies, it's sure to satisfy any hunger pangs.
Nutritional Information: Calories 155, Carbs 12g, Fat 5g, Protein 24g

12. Friday – Carrot Cake Waffles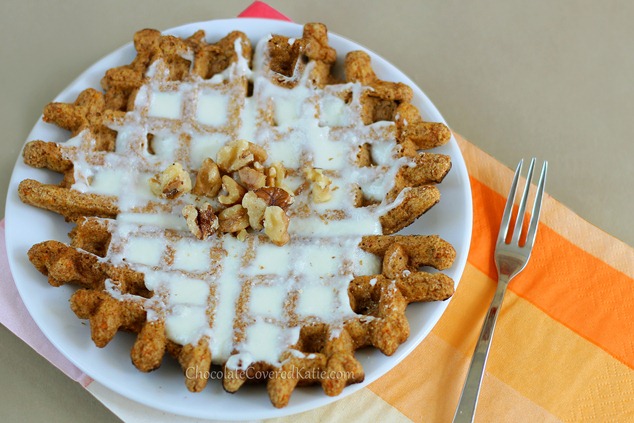 Carrot Cake Waffles From ChocolateCoveredKatie.
Waffles are an American breakfast classic; these healthy versions keep you full for hours and you can eat two for under 300 calories!
Nutritional Information (per waffle): Calories 130, Carbs 29.8g, Fat 0.6g, Sugar 6.3g, Fibre 4.5g, Protein 4.2g

13. Saturday Special – Make-Your-Own Egg McMuffin
Make-Your-Own Egg McMuffin From HealthyVittlesAndBits.
Who doesn't love an Egg McMuffin? Well now you can eat one without the added order of guilt! This DIY Muffin has 200 calories fewer than the original and is just as delicious.
Nutritional Information: Calories 250, Carbs 27g, Fat 8g, Saturates 3g, Fibre 8g, Protein 23g

14. Smoothie Sunday – Oatmeal Shake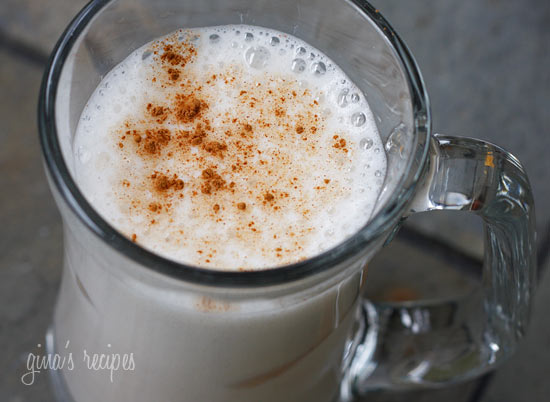 Oatmeal Shake From SkinnyTaste.
A perfect breakfast for those lazy Sundays – simple and packed with goodness.
Nutritional Information: Calories 123.9, Carbs 21.3g, Fat 1.8g, Fibre 3.2g, Protein 6.8g

15. Monday – Breakfast Nachos
Breakfast Nachos From SkinnyMom.
Nachos might seem an unusual choice for breakfast, but this dish is so delicious it just works!
Nutritional Information: Calories 251, Carbs 13.2g, Fat 13.2g, Sugar 2.1g, Protein 20.7g

16. Tuesday – Egg White Scramble with Chicken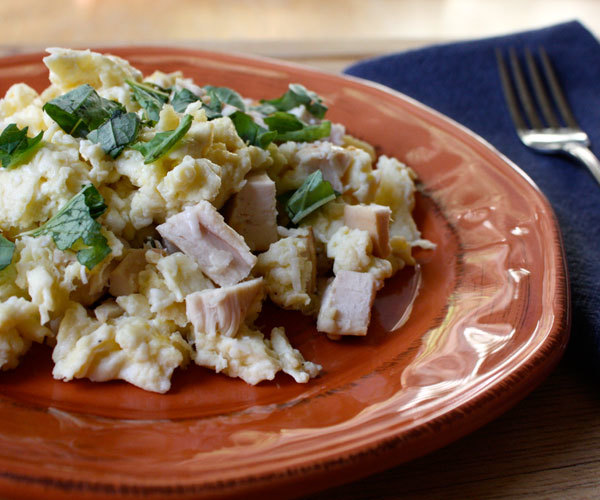 Egg White Scramble with Chicken From BeachBody.
This low-calorie scramble is low in carbohydrates and packed with protein; a great way to start the day.
Nutritional Information: Calories 285, Carbs 2g, Fat 6g, Saturates 3g, Sugar 2g, Protein 52g

17. Wednesday – Berry Cheesy Quesadillas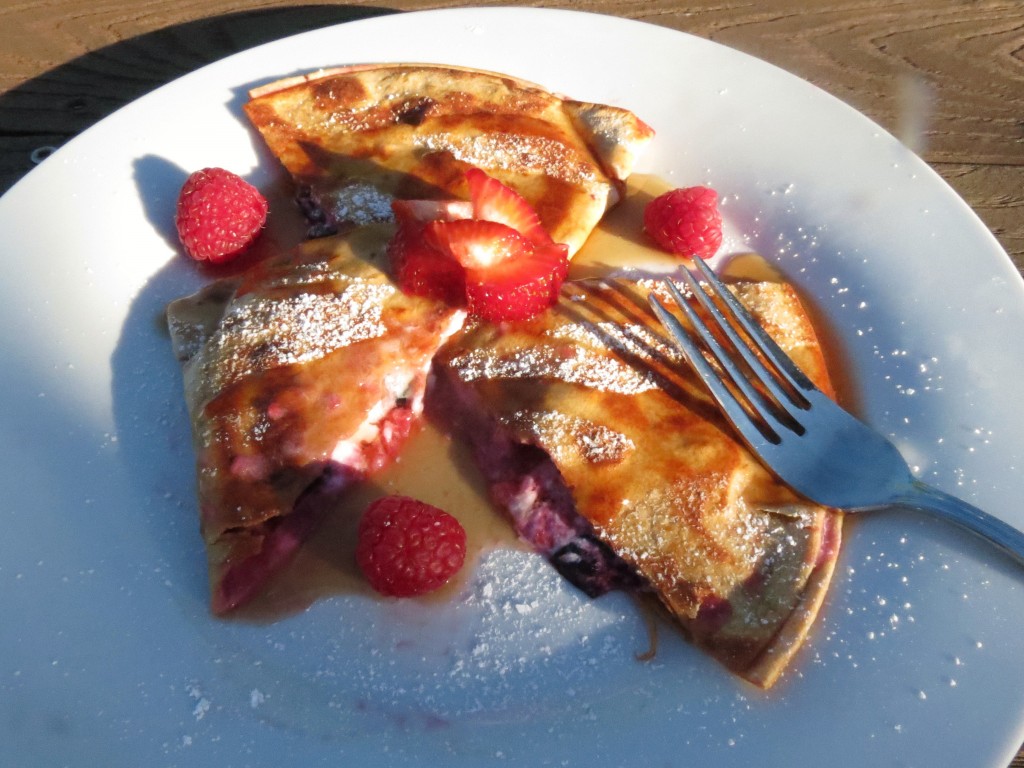 Berry Cheesy Quesadillas From PeanutButterAndPeppers.
A sweet and satisfying breakfast quesadilla filled with creamy cheese and fresh berries.
Nutritional Information: Calories 146, Carbs 25g, Fat 3.4g, Sugar 5g, Fibre 11.5g, Protein 12g

18. Thursday – Almond Oat Banana Crepes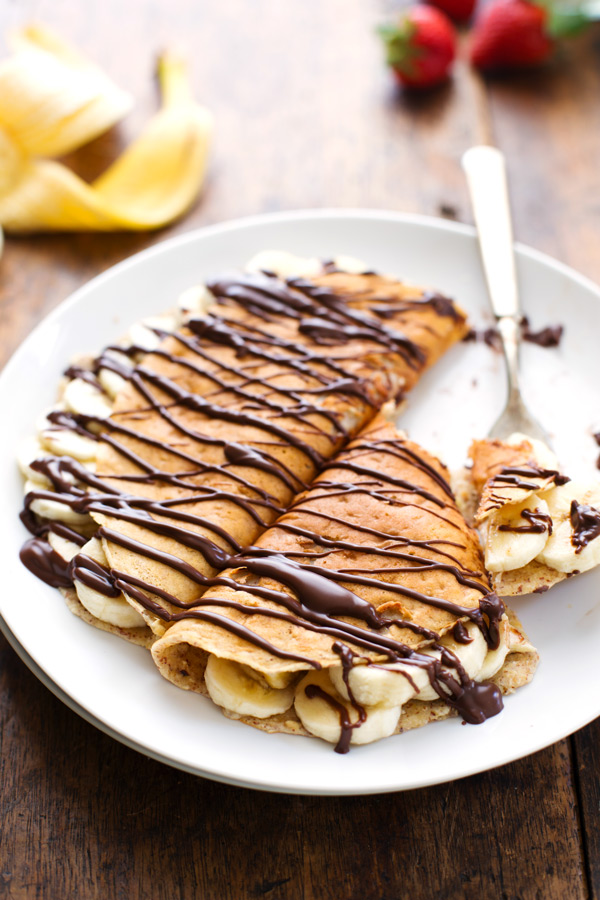 Almond Oat Banana Crepes From PinchOfYum.
These incredible chocolatey crepes will be sure to satisfy even the sweetest tooth!
Nutritional Information: Calories 322, Carbs 51.2g, Fat 9.6g, Saturates 1.9g, Sugar 20.1g, Fibre 6.8g, Protein 10g

19. Friday – Power Greens Breakfast Skillet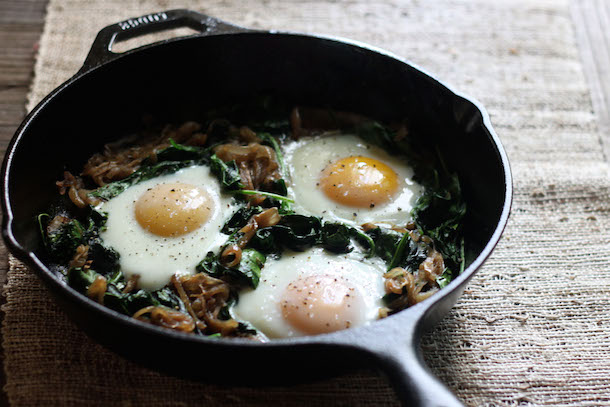 Power Greens Breakfast Skillet From MyFitnessPal.
This breakfast skillet is loaded with dark, leafy greens and sweet, caramelised onions. What more could you want?
Nutritional Information: Calories 285, Carbs 21g, Fat 16g, Saturates 7g, Sugar 4g, Fibre 4g, Protein 17g

20. Saturday Special – Big Ole Vegetarian Breakfast Burrito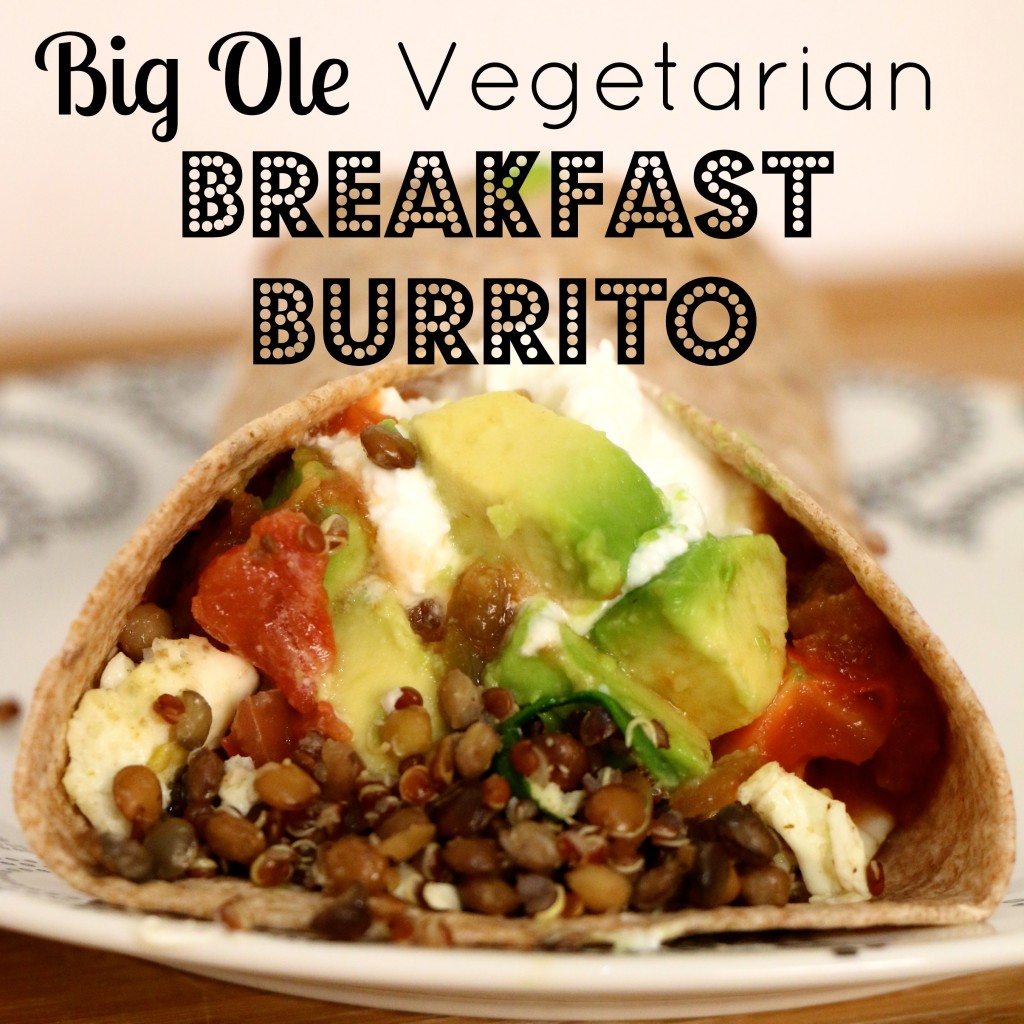 Big Ole Vegetarian Breakfast Burrito From LiveAndDietInLA.
You don't have to be a vegetarian to appreciate these beautiful breakfast burritos! It is full of fresh ingredients and fun to make and share.
Nutritional Information: Calories 330

21. Sunday Smoothie – Green Mango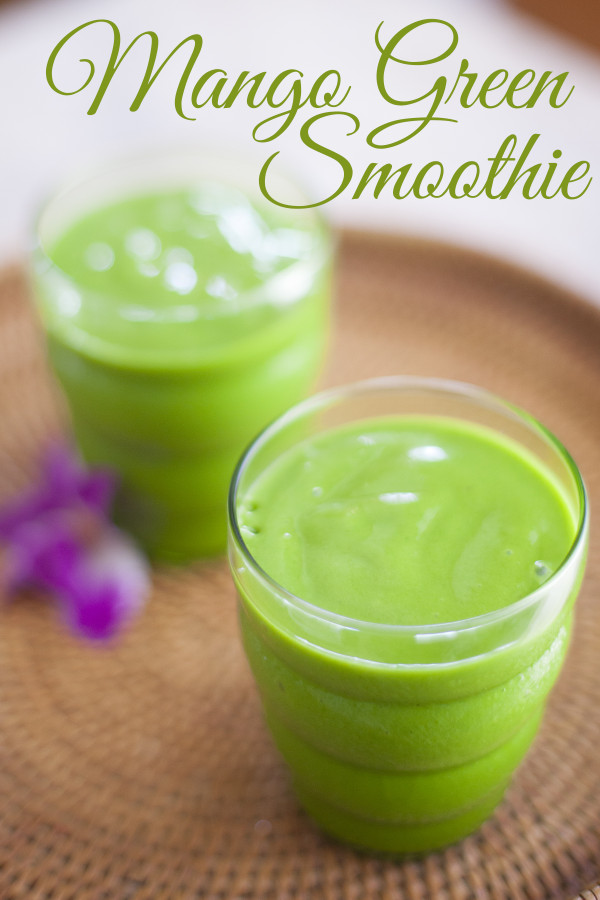 Green Mango Smoothie From EatingRichly.
This tropical wonder can be made with coconut milk for that extra exotic flavour.
Nutritional Information: Calories 210, Carbs 42.04g, Sugar 26.1g, Fibre 3.68g, Protein 6.47g

22. Monday – Herbed Poached Egg Whites on Wheat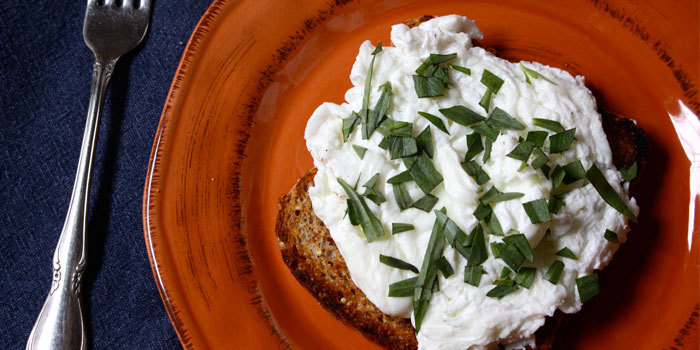 Herbed Poached Egg Whites on Wheat From BeachBody.
These herby eggs are incredibly healthy at only 1g of fat and 147 calories per serving.
Nutritional Information: Calories 147, Carbs 18g, Fat 1g, Saturates 0g, Sugar 1g, Fibre 3g, Protein 16g

23. Tuesday – Kedgeree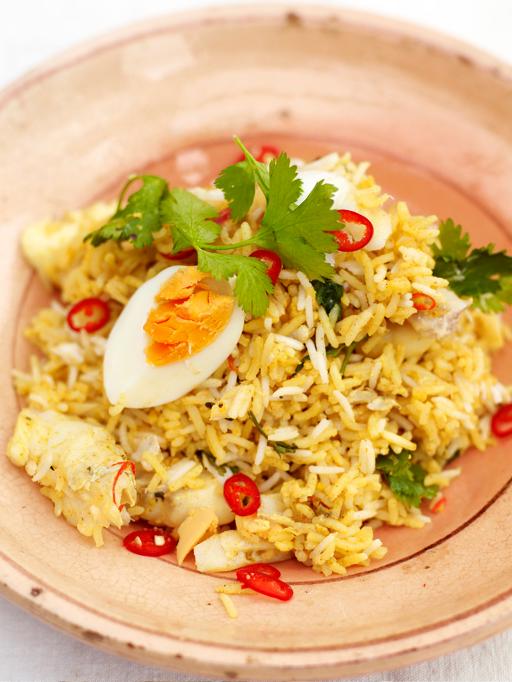 Kedgeree From JamieOliver.
Although this Kedgeree has a few more calories than other recipes, it is full of protein and other good things so don't feel too guilty!
Nutritional Information: Calories 494, Carbs 54.6g, Fat 14.4g, Saturates 4.5g, Sugar 3.2g, Protein 36.6g

24. Wednesday – Posh Beans on Toast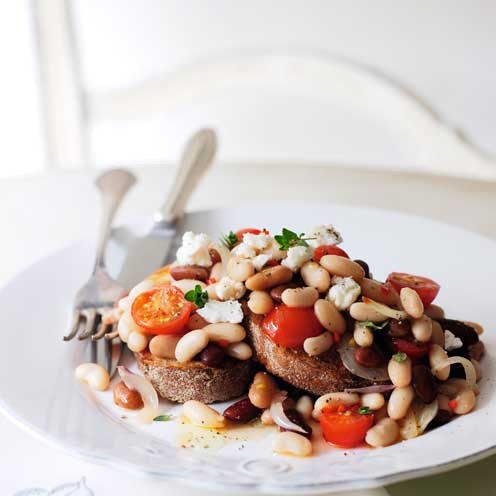 Posh Beans on Toast From GoodHousekeeping.
A posh twist on a British classic; again, this dish is quite high in calories but can easily be made healthier by exchanging high-fat ingredients for low-fat versions.
Nutritional Information: Calories 488, Carbs 69g, Fat 14g, Saturates 4g, Sugar 11g

25. Thursday – Pumpkin Pie Yoghurt Parfait
Pumpkin Pie Yoghurt Parfait From TheYummyLife.
A healthy and delicious breakfast that is low-fat and packed full of nutrition.
Nutritional Information: Calories 213, Carbs 43.4g, Fat 2.9g, Fibre 5.3g, Protein 6.8g

26. Friday – Salmon & Cream Cheese Bagel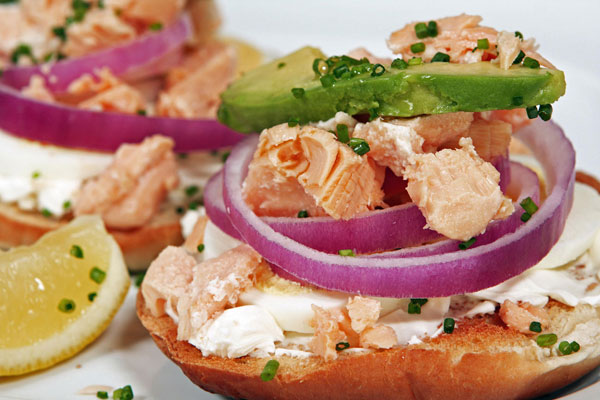 Salmon & Cream Cheese Bagel From Bumblebee.
Enjoy a breakfast classic which is quick and easy to prepare. If salmon isn't your thing, switch it out for another healthy ingredient!
Nutrition Information: Calories 310, Carbs 24g, Fat 14g, Saturates 4.5g, Sugar 2g, Fibre 3g, Protein 23g

27. Saturday Special – The Fry Up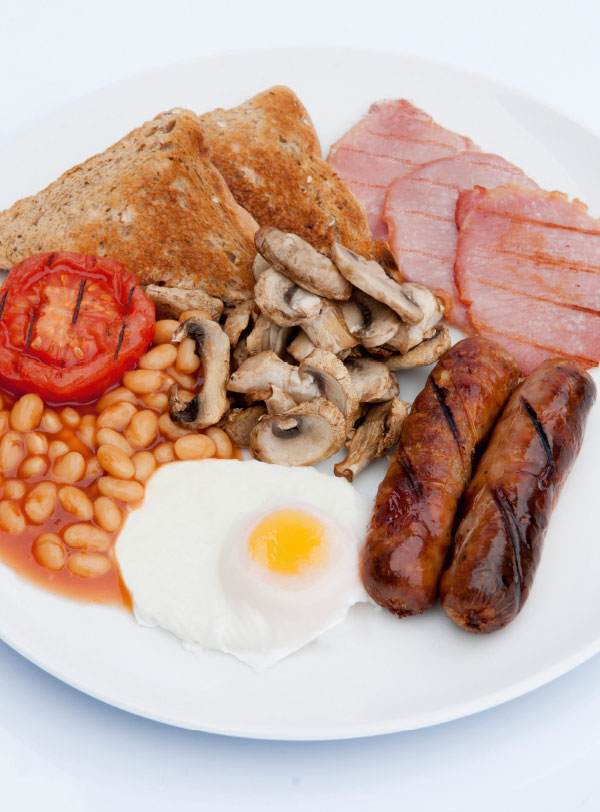 The Fry Up From LighterLife.
Not so much a recipe as a swap sheet, this shows you how to have a fry up without all those unnecessary calories.
Nutritional Information: Calories 434, Fat 16.5g

28. Sunday Smoothie – Pick Me Up Breakfast Smoothie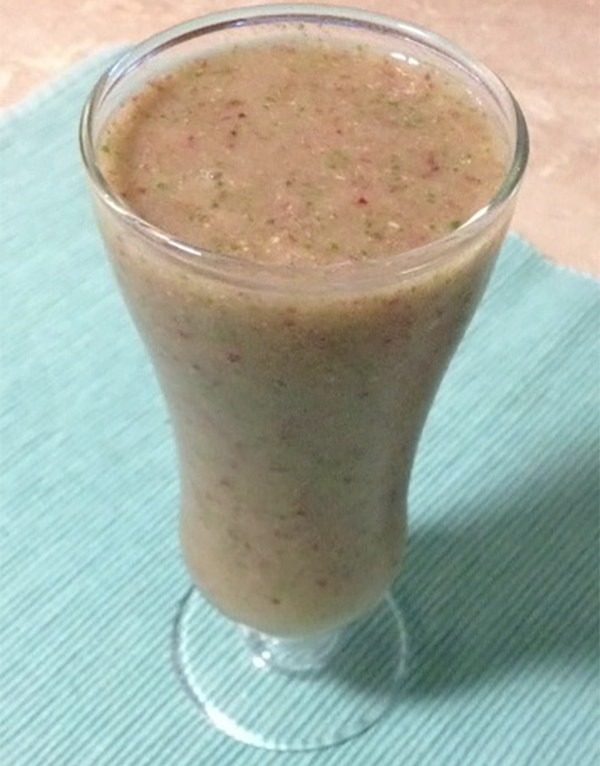 Pick Me Up Breakfast Smoothie From SkinnyMs.
This pick me up smoothie is full of vitamins and energy to ensure you are ready for whatever the day throws at you!
Nutritional Information: Calories 297, Carbs 66g, Fat 4g, Saturates 1g, Sugar 36g, Fibre 11g, Protein 6g