Every Avocado Toast Recipe & Variation You Could Possibly Need!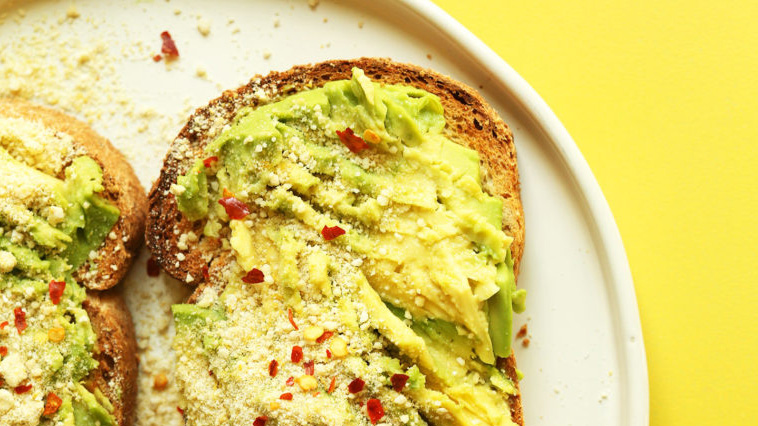 This meal has became a global sensation over the past few years, if you are late to the trend (like we were) then you need to get on it right away!
Avocados have become a celebrated 'superfood', for their healthy fats and nutrient dense profile and combining them with toast, and a variety of unique and tasty toppings, makes the absolute perfect breakfast or snack for any time of day!
We have collected a ton of avocado toast recipes (not really a recipe) from some amazing sources, that give you a basically unlimited number of options, so there is something for everybody to enjoy! As always, be sure to save and share your favourites on your social media! Enjoy!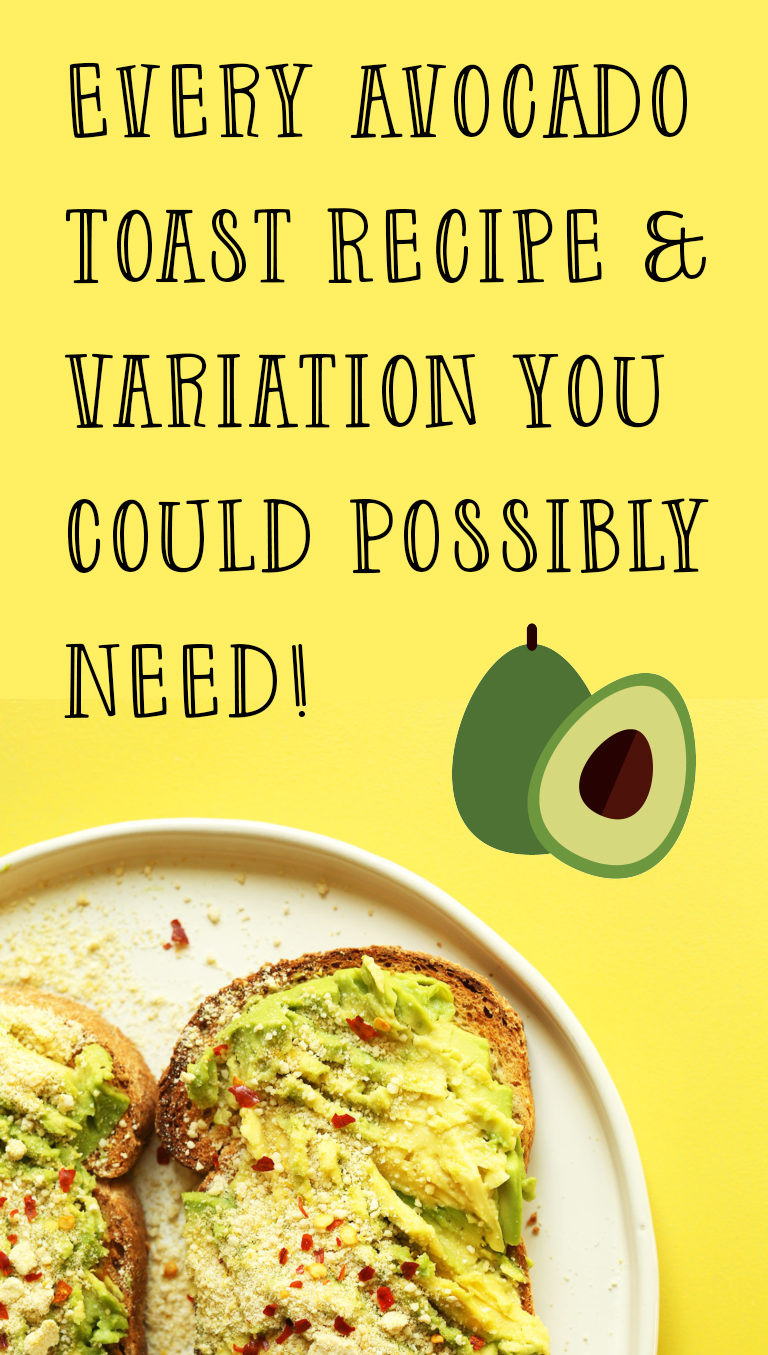 Every Avocado Toast Recipe & Variation You Could Possibly Need!
Simple Poached Egg And Avocado Toast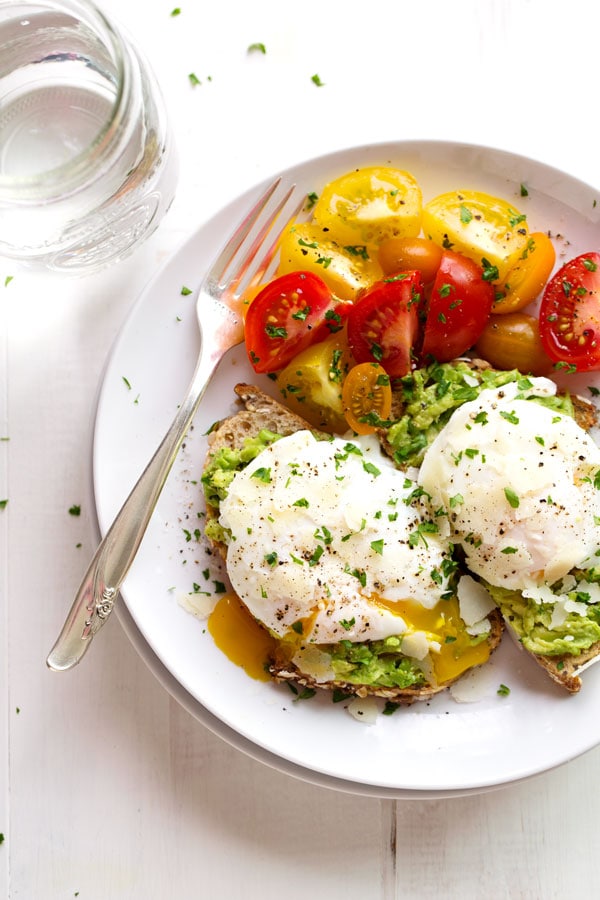 "Guess what though. I'm not actually an egg lover! HA-HA. Joke's on me. And that's why I love this creamy anytime egg and avocado toast combo instead. Let me just explain." Recipe: PinchOfYum.
Avocado Toast – 5 Ways
"My love for Avocado Toast runs deep. Really deep. So deep that I rounded up my favorite 5 versions of it for you today!" Recipe: WhatsGabyCooking.
Avocado Toast
"The simple things in life are often the best, and Avocado Toast is a great example of that. But there's one little cheffy trick to step up your avocado toast game that makes all the difference….." Recipe: SpendWithPennies.
MY GO-TO AVOCADO TOAST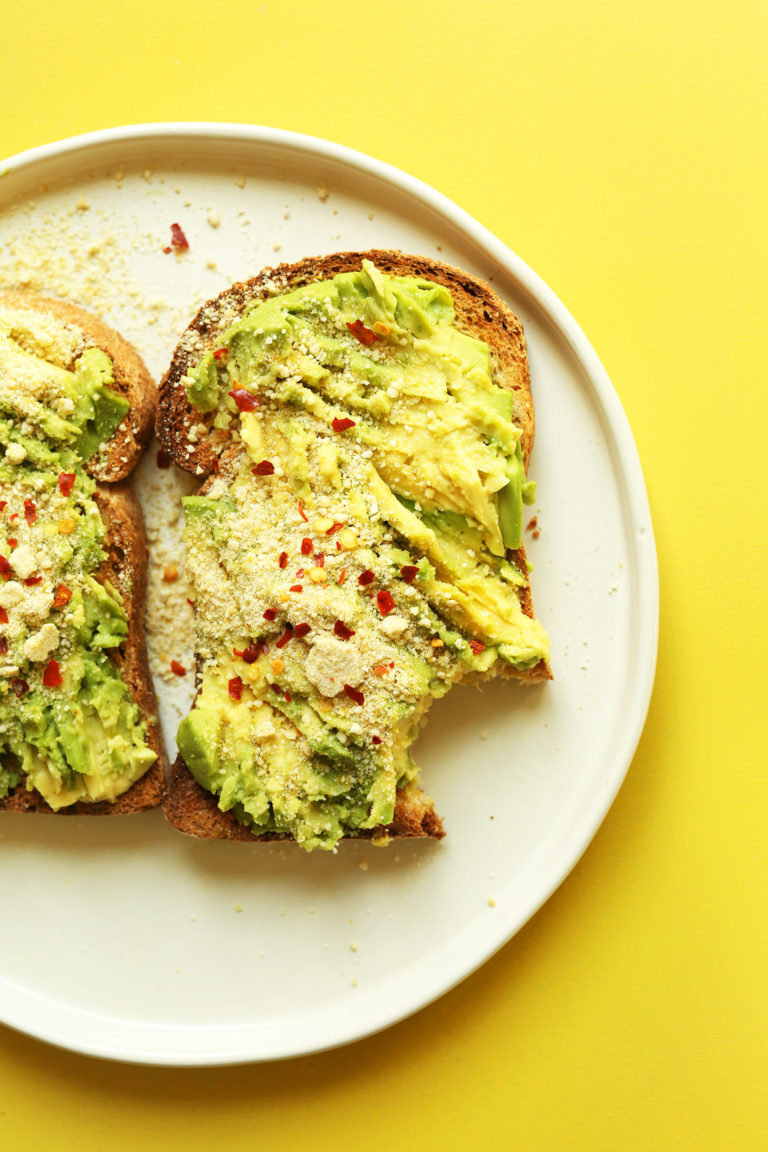 "I wanted to share this 5-minute, 3-ingredient recipe because it includes some tips on my favorite gluten-free breads, as well as my tried-and-true methods for keeping avocados perfectly ripe for up to 3-4 days! See the recipe notes for all the details." Recipe: MinimalistBaker.
Avocado Toast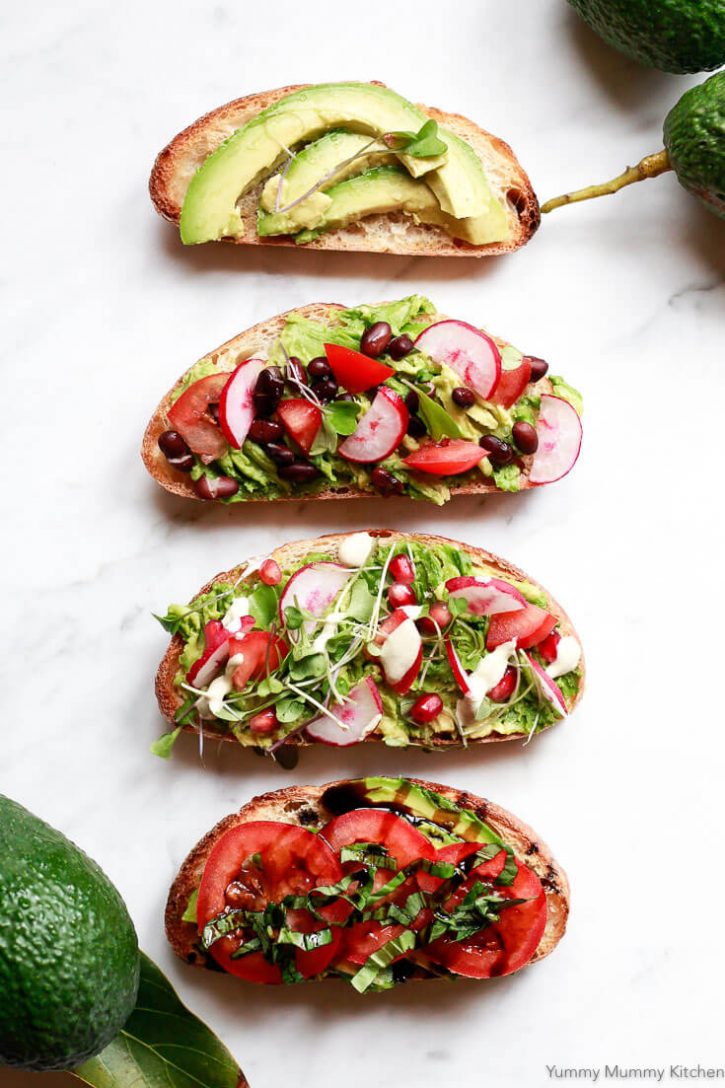 "The ultimate guide to making the BEST avocado toast, from simple to fancied up. " Recipe: YummyMummyKitchen.
Mexican Grilled Corn Avocado Toast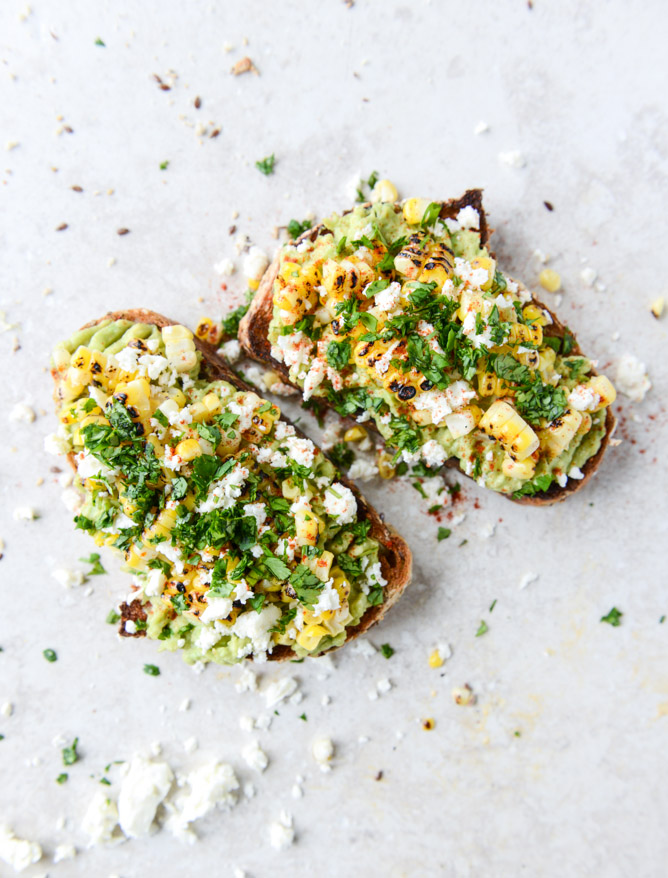 "It's toast! Not just any toast. Toast with smashed avocado and grilled, charred, buttery corn. Crumbly, fresh cheese. Spices and herbs. Lime and salt." Recipe: HowSweetEats.
Avocado Toast – 4 Ways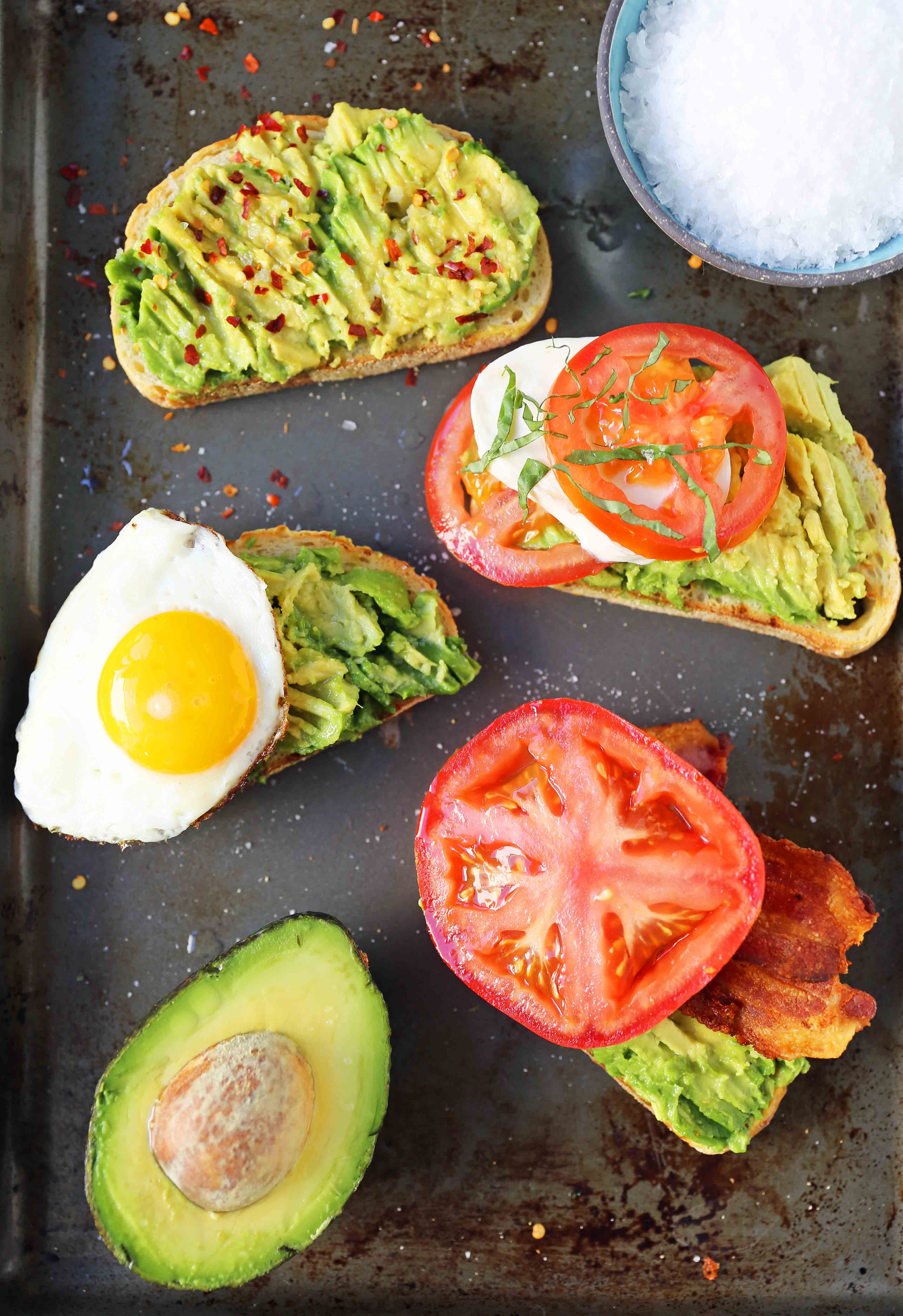 "There are four types of Avocado Toasts and they are all winners — Caprese Avocado Toast, BAT Bacon Avocado Toast, Avocado Toast with Fried Egg, and Smashed Avocado Toast with Sea Salt and Chili Flakes." Recipe: ModernHoney.
5 Minute Avocado Toast

"Simply the best breakfast of all time. Made in 5 min from start to finish, or really 2 min 30 sec. Toast, slice, drizzle. Boom." Recipe: DamnDelicious.
The Ultimate Avocado Toast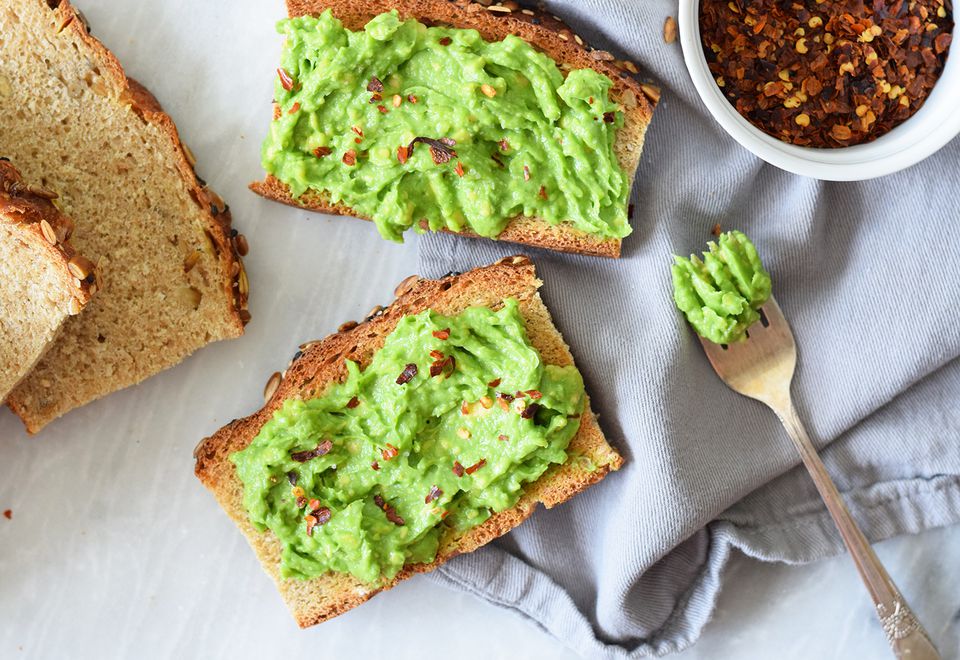 "Avocado toast may have started as a super trendy food, but the breakfast item looks like it's here to stay. It's not hard to see why: crispy whole grain bread and mashed avocado pair incredibly well together, creating the perfect crunchy, creamy bite. The possibilities for toppings are also endless! This basic recipe was inspired by the original avocado toast from New York City's Cafe Gitane, but we've included several variations here to help take your toast to the next level." Recipe: TheSpruceEats.
The Best Avocado Toast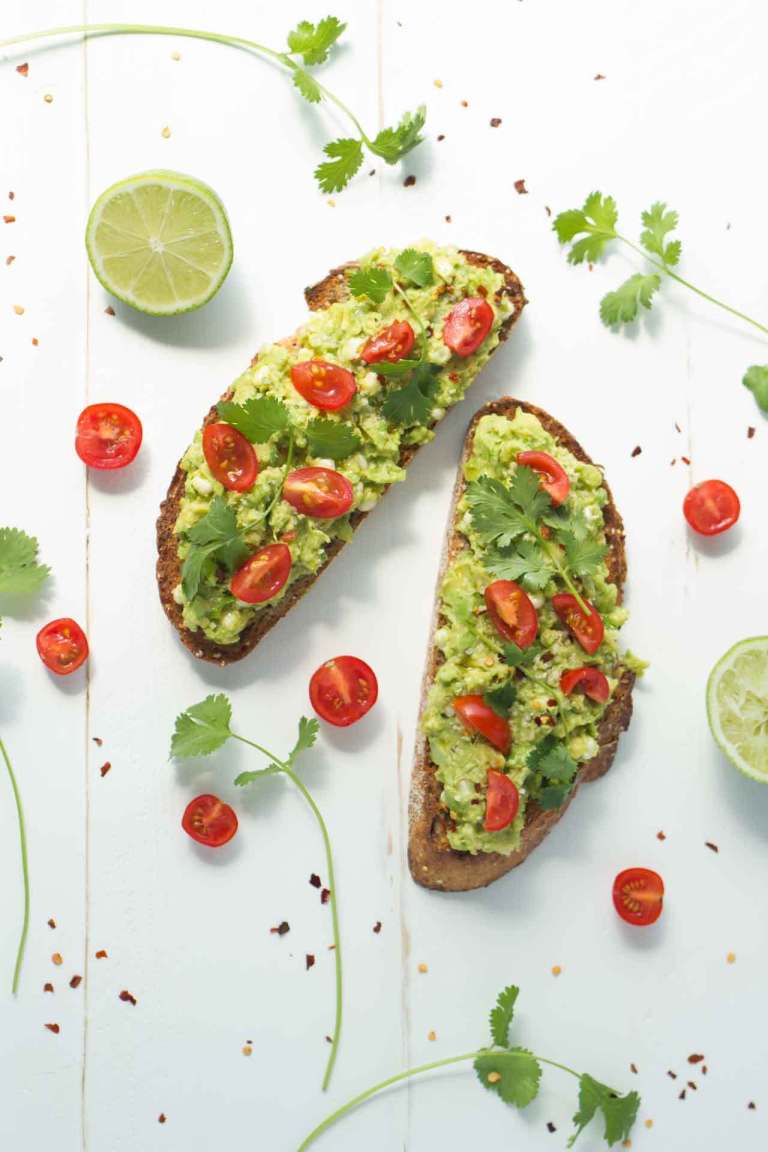 "This is the best avocado toast ever. It's creamy, crunchy, spicy, and sweet, all in one crazy delicious bite. It's totally balanced both in flavor and nutrition, and can be eaten as a snack or as a light summer meal (no cooking!). It is, in short, perfection. Let's do this thing." Recipe: PassThePlants.
Shaved Egg Avocado Toast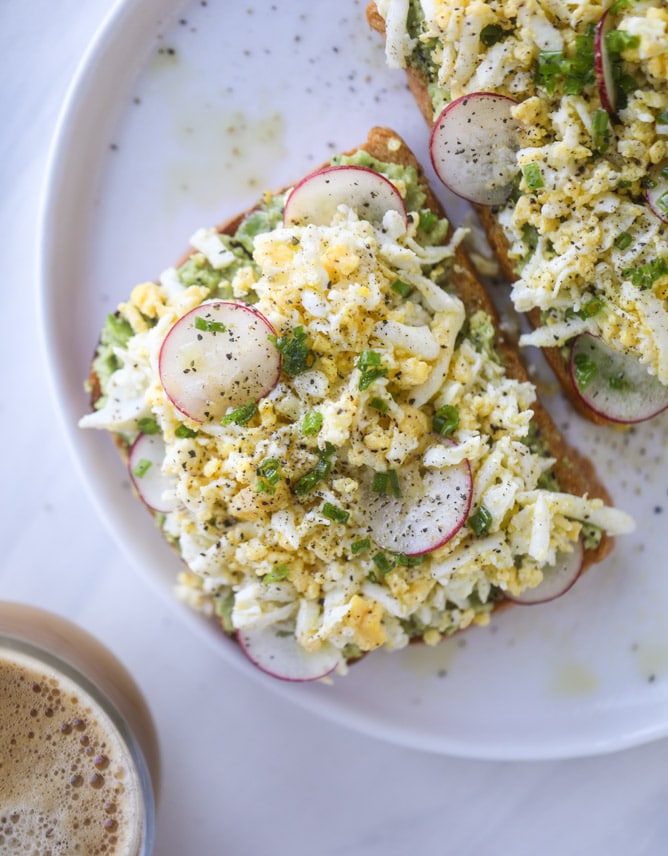 "This avocado toast has been on my mind ever since having a version of it at The Press Hotel when we were in Maine last summer. It is practically the same combo of avocado + egg toast that I eat often, but these few tweaks? Make it so fancy and fun!" Recipe: HowSweetEats.
Avocado Toast With Bacon & Eggs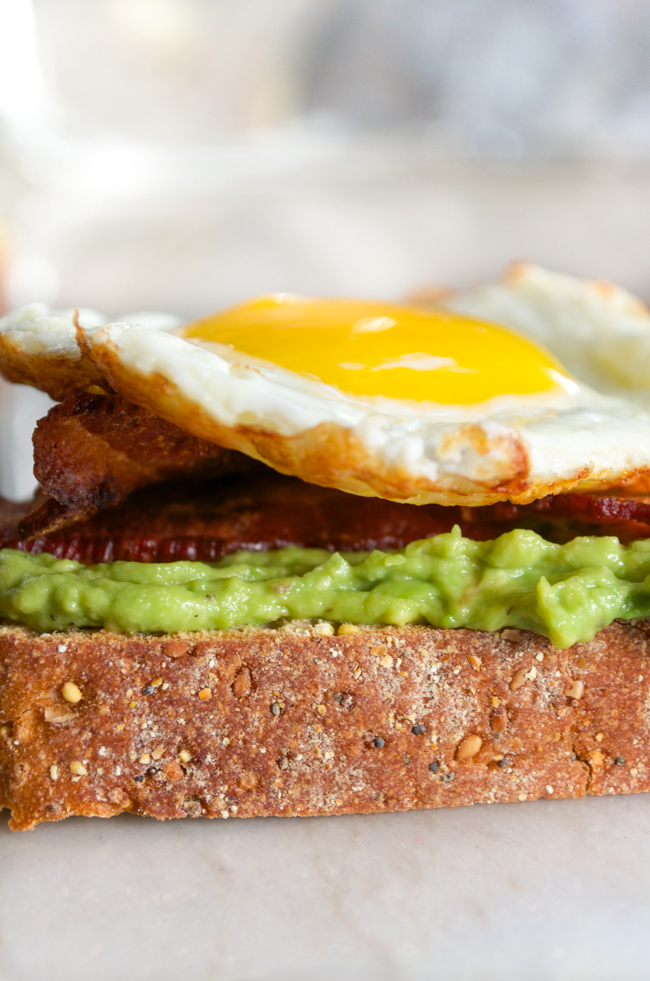 "I have a theory that the people who yell "no bread!" when a server brings a bread plate to the table are the same people who dream about it at night. I'm not judging, simply jealous of their self control. But I also have a theory that the only way they'll eat bread is if it's topped with a super food…and so we have the avocado toast." Recipe: SprinkledSideUp.
Ahi Tuna Avocado Toast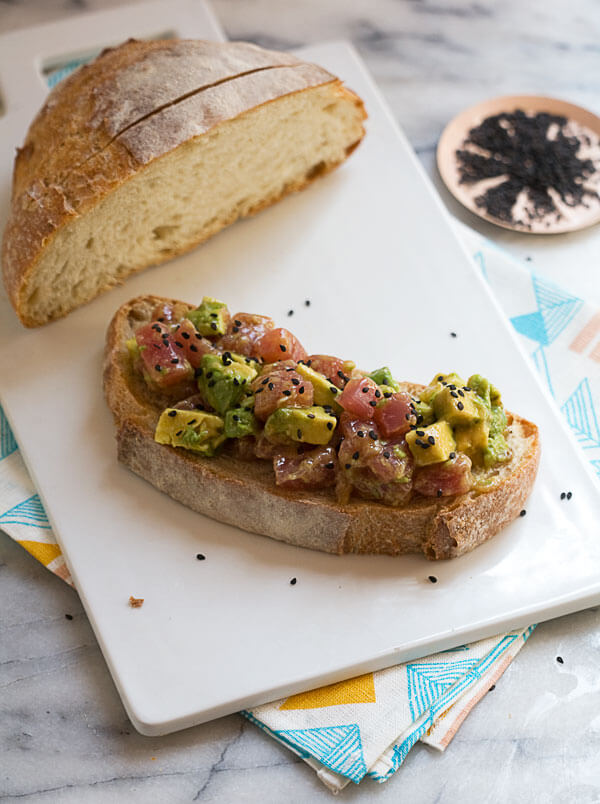 "The sushi-grade ahi tuna and avocado are cubed up and tossed with the dressing. And then it's all put on your bread of choice. Pictured here is a sour dough boule which basically goes with everything." Recipe: ACozyKitchen.
Goat Cheese & Avocado Toast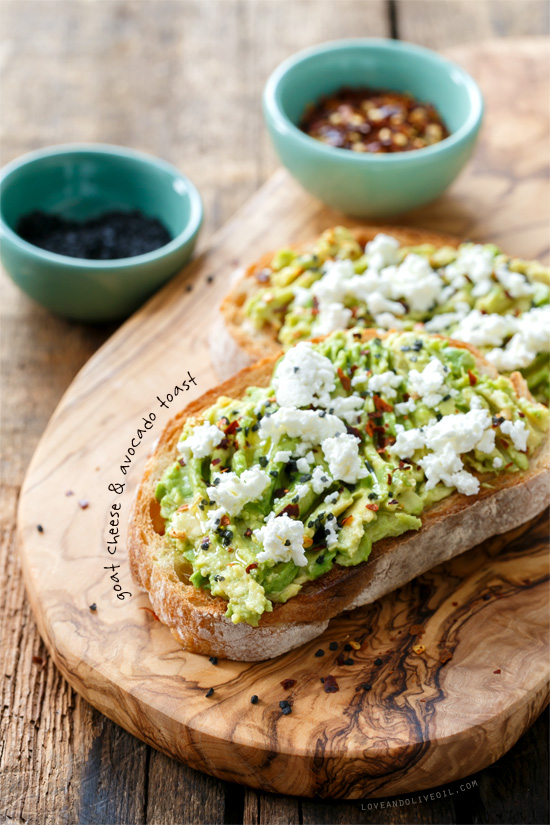 "This recipe is so simple it almost doesn't count as a recipe, but it was too good not to share, jazzing up a basic avocado toast with crumbled goat cheese, red pepper flakes, and my new favorite finishing salt, Hawaiian black lava." Recipe: LoveAndOliveOil.
Autumn Avocado Toast With Gorgonzola & Honey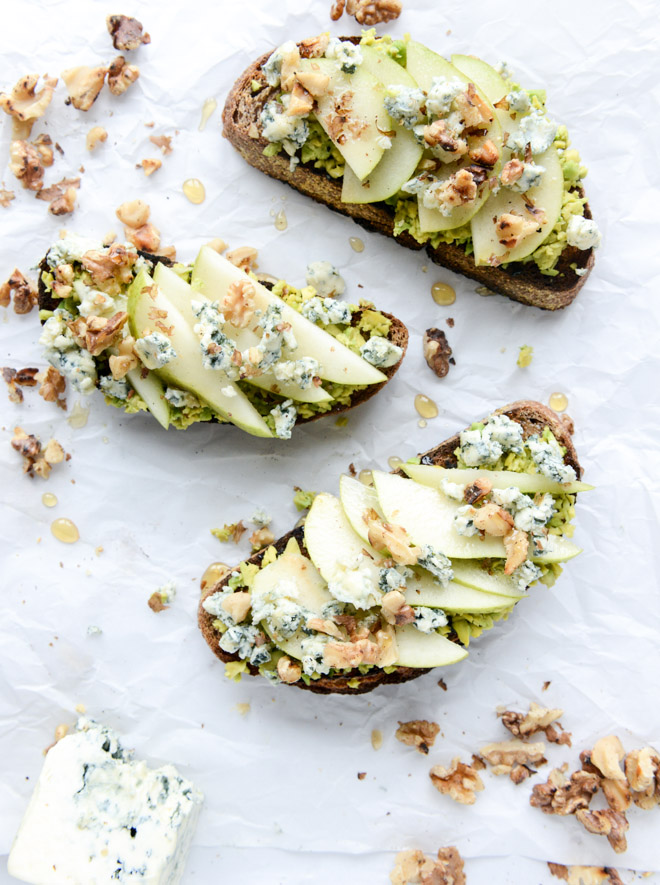 "So it's sort of a cop out – I mean, it's not like it's hard to mash avocado on toast. But the flavors are so freaking delicious that I can't even stand it. And this little snack (meal?) here keeps you FULL. The avocado, the toasted walnuts, the cheese… ugh. Just so darn good and filling. It's the best breakfast or second breakfast or lunch or second lunch. It's almost like a salad on toast. Right?" Recipe: HowSweetEats.