30 Day Keto Meal Plan That Will Help You Burn Fat & Look Amazing!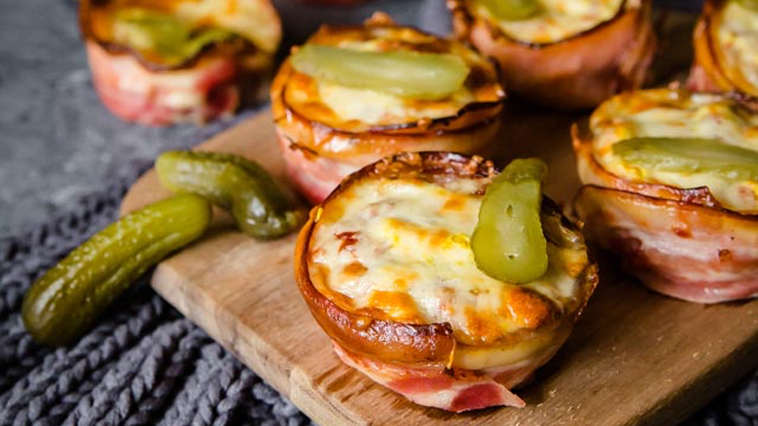 As with any diet plan, you get out what you put in! It's important to do your own research, make sure you are consuming the right amount of calories for your own weight loss goals and putting in the necessary work in the gym and in your overall lifestyle.
That said, people have found amazing results on a Keto Diet (a diet very low in carb, while high in protein and fat), it has become a huge trend in the fitness and diet industry in the past few years, with good reason! You can still eat a lot of your favourite foods, while dropping weight and burning fat, seems like a win-win?
For this 30 day plan, we have collected 15 different options for breakfast, lunch and dinner, as well as 10 different snack options. All Keto friendly. All delicious. So you can mix and match your favourites. Find ones you like, meal prep and stick to them or try a large variety throughout the 30 days. We recommend trying out as many as you can to get a variety and see what you enjoy the most.
As always, either try the plan or simply pick out individual meals and recipes that you like to add to your own diet! Be sure to save and share your favourites to social media! Enjoy!

Keto Breakfast Options:
Keto Breakfast Sausage Hot Pockets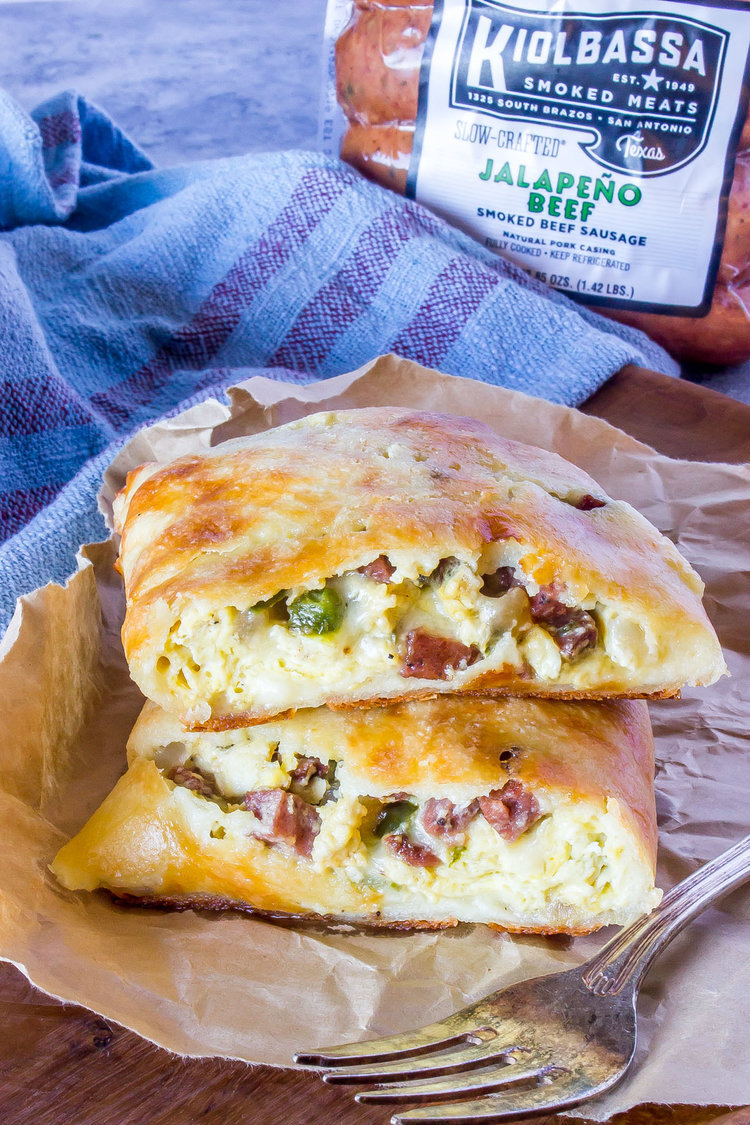 "Who loves Hot Pockets raise a hand 🙋‍♂️ Hot Pockets used to be a go-to meal for me growing up and into college. I'm stoked that I've now perfected a Keto Hot Pocket that has a flaky pastry style crust. You can fill it with whatever your heart desires but today were doing a breakfast style hot pocket that's loaded with Kiolbassa Jalapeño Beef Smoked Sausage, scrambled eggs, onions, peppers, and cheese. Talk about a breakfast of champions.". Recipe: CastIronKeto.
Low Carb Cauliflower Hash Brown Egg Cups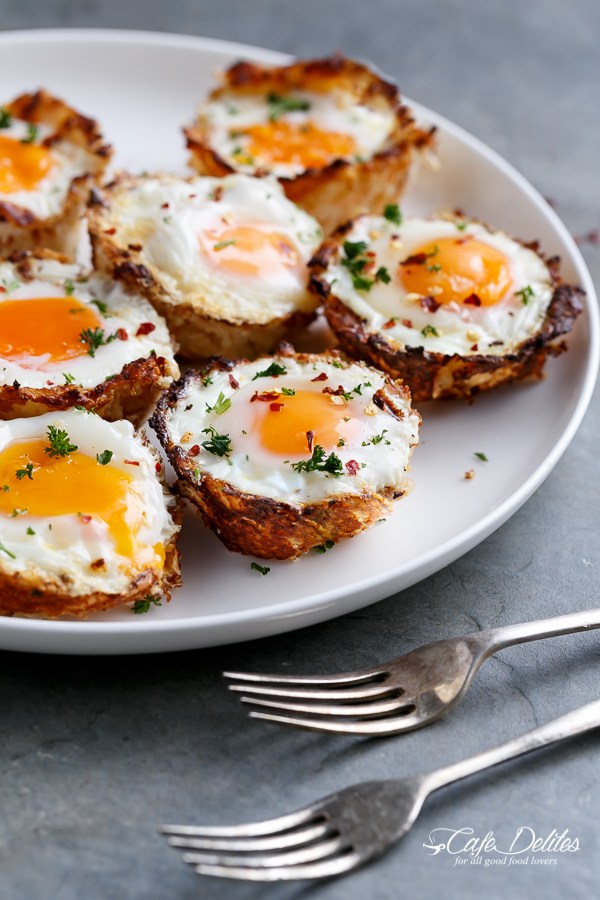 "Cauliflower Hash Brown Egg Cups are low carb and gluten free! Point friendly hash browns made into cups with a perfectly runny egg. That's it. That's all that needs to be said." Recipe: cafedelites.com
Keto "Oatmeal"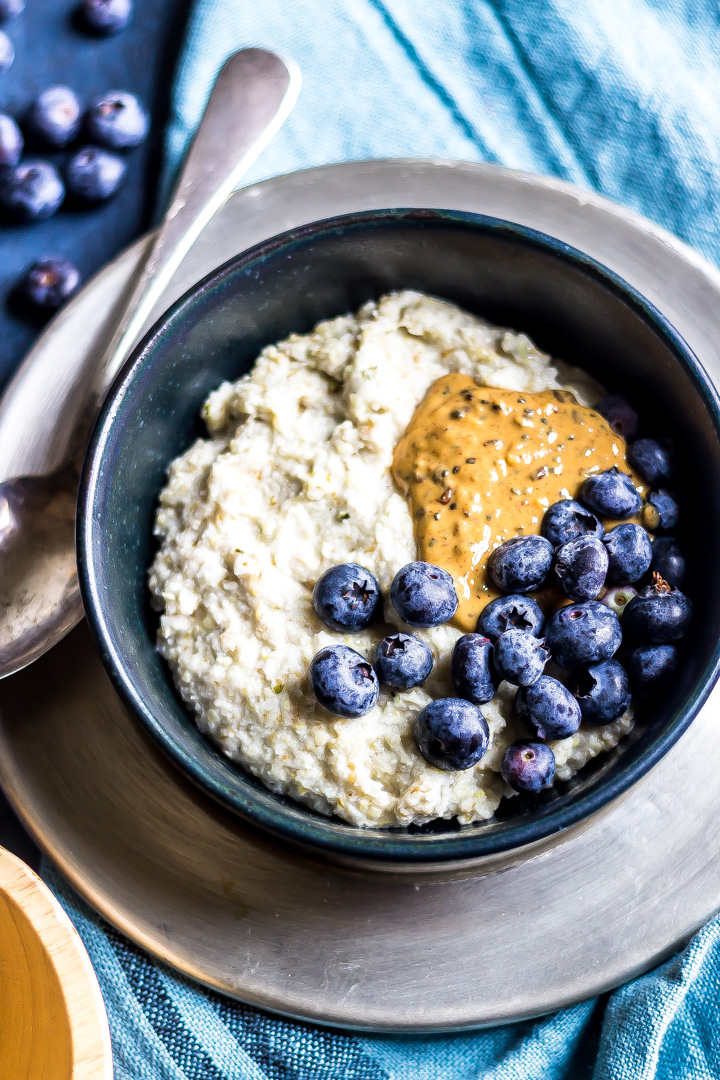 "This Keto "Oatmeal" is a great and delicious way to start the day. The recipe call for the superfoods flax seeds, hemp hearts, and coconut oil to make it a nutritionally dense way to break your fast. It's packed with healthy fats already, but if you still need more add a bulletproof coffee and you are all set.". Recipe: CastIronKeto.
Keto Breakfast Fat Bombs
"These easy Keto Breakfast Fat Bombs are made with cream cheese, green onion, eggs, and bacon for one delicious and portable morning meal.". Recipe: CastIronKeto.
Keto Breakfast Burrito Bowls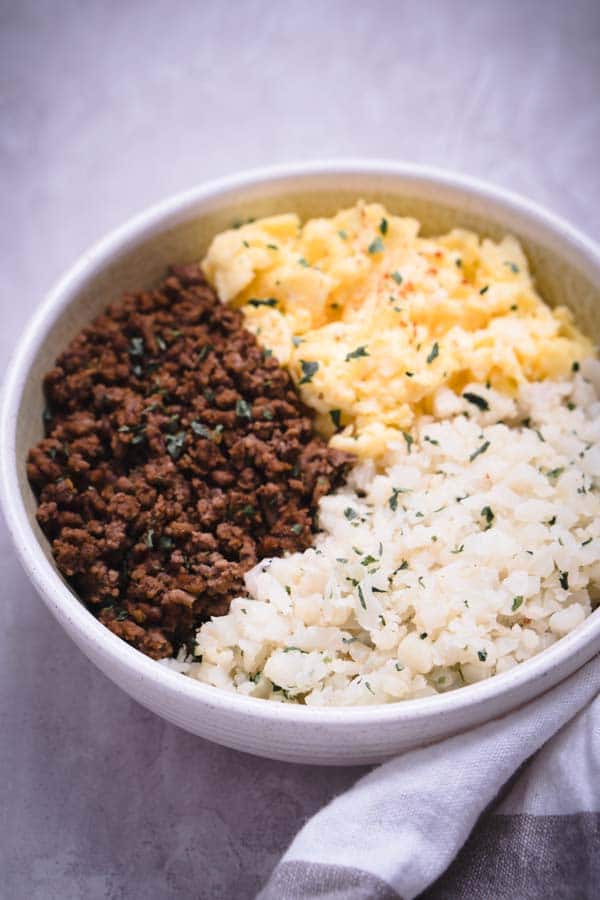 "There are three separate components to this dish: taco meat, cilantro cauliflower rice, and scrambled eggs. Each part can stand on its own, but the trio came together in a way that surprised me. The flavors didn't compete with each other; they perfectly complemented one another.". Recipe: Ketogasm.
Pumpkin Pancakes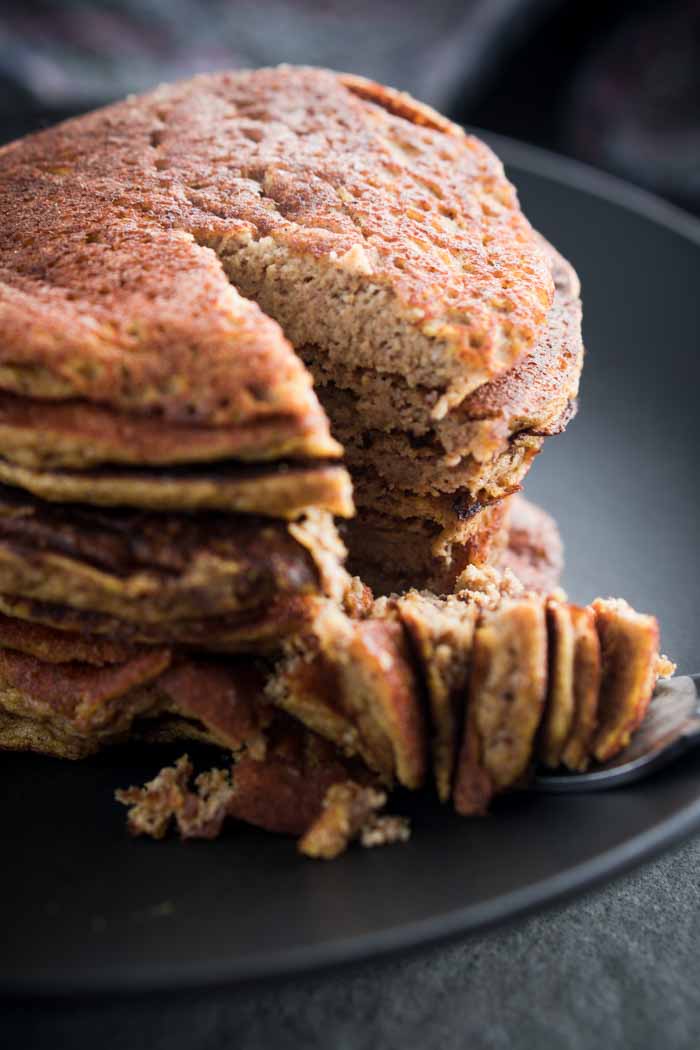 "I made this low carb pumpkin pancakes recipe after a trip to the pumpkin patch with the kiddos. This happened a while back, well before Halloween. As we're quickly approaching Turkey Day, I figured I'd better hurry up and share it before the pumpkin spice craze subsides until next year; it always resurges.". Recipe: Ketogasm.
Keto Bacon Cheddar Egg Cups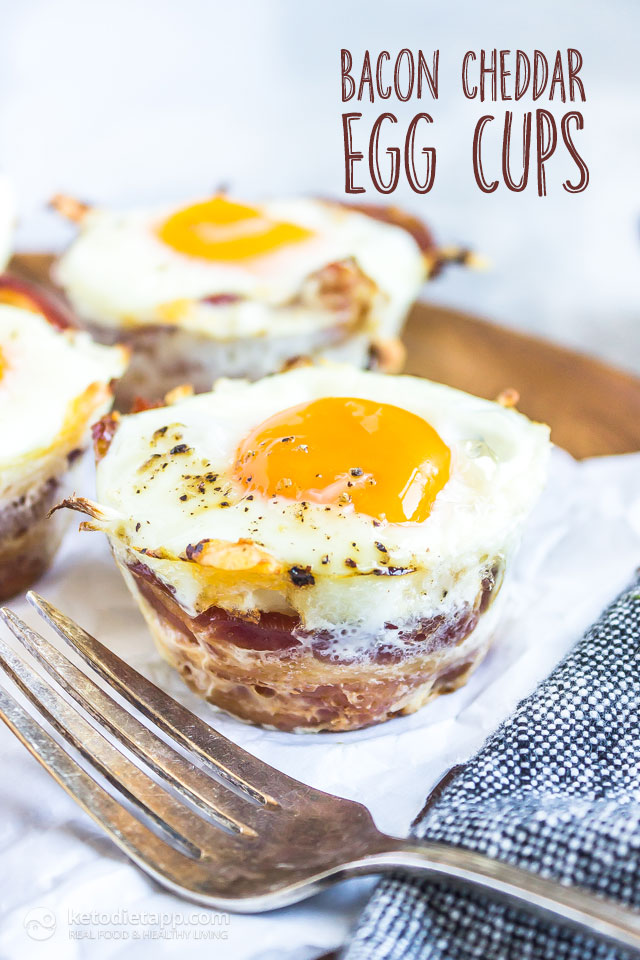 "I'm loving these easy keto Bacon Cheddar Egg Cups! They're the perfect poppable on-the-go breakfast option. They also work wonderfully as a meal prep option, keeping for about 3 days in the refrigerator. I like to eat these with a touch of hot sauce or even unsweetened ketchup.". Recipe: KetoDietApp.
Keto Meal Prep Breakfast Bombs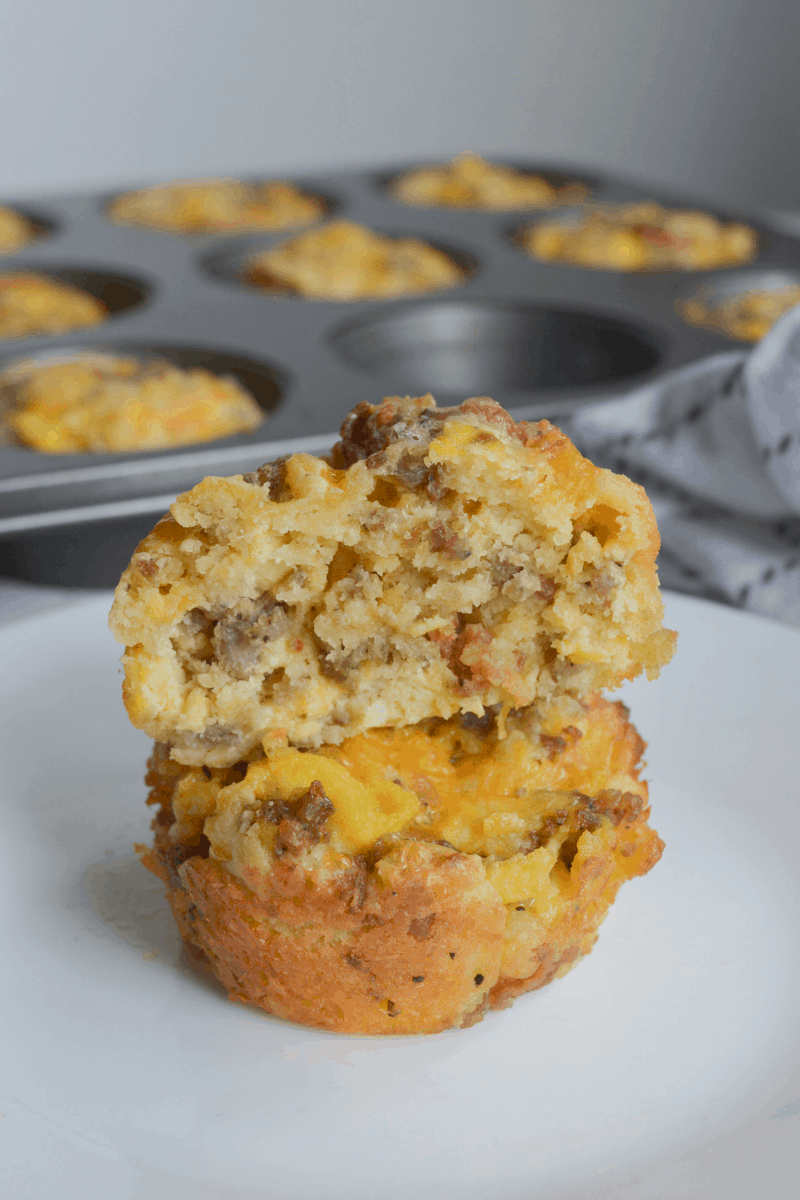 "These Keto Meal Prep Breakfast Bombs are perfect for busy mornings. Full of savory flavor, I definitely recommend finishing them with a sugar free syrup!". Recipe: HeyKetoMama.
Easy Keto Protein Coffee
"This easy keto protein coffee is the perfect way to start your mornings with healthy fat and yummy flavor!". Recipe: HeyKetoMama.
Quick & Easy Buffalo Egg Cups With Bacon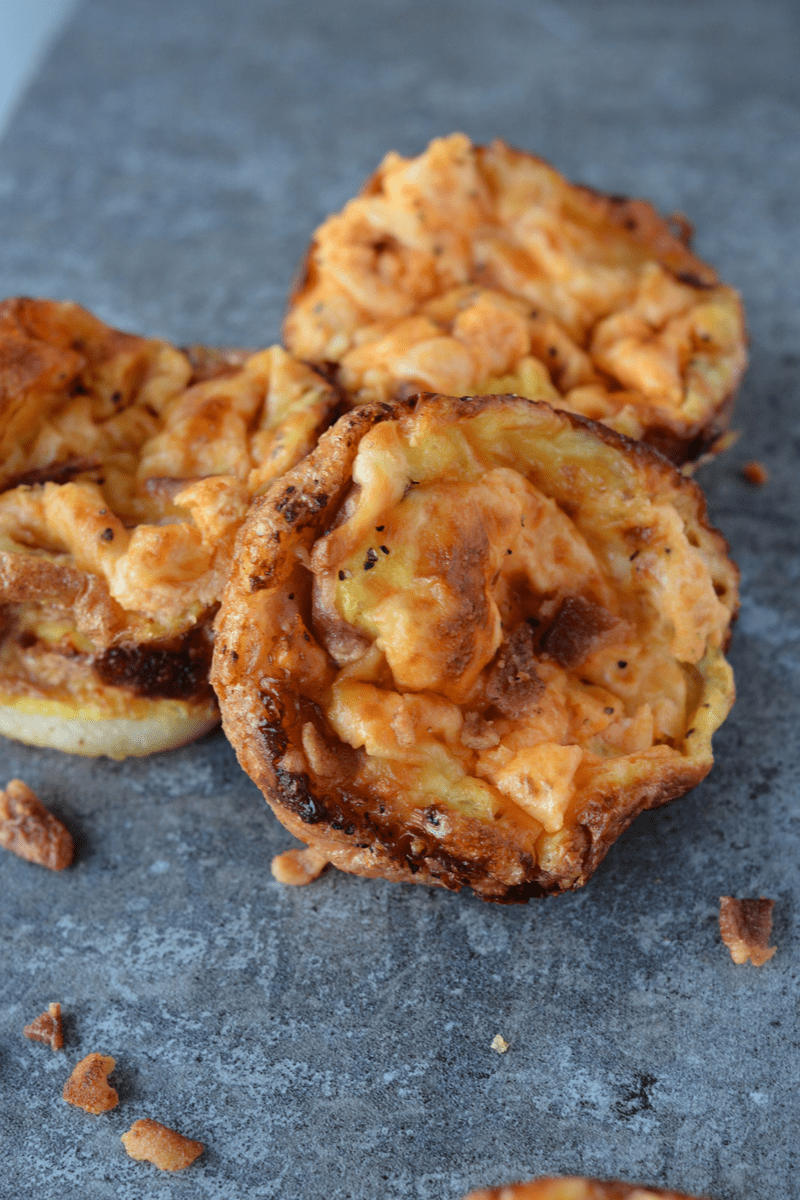 "These buffalo egg cups with bacon are your ticket to a quick and easy low carb breakfast!". Recipe: HeyKetoMama.
My Favourite Keto Breakfast Sandwich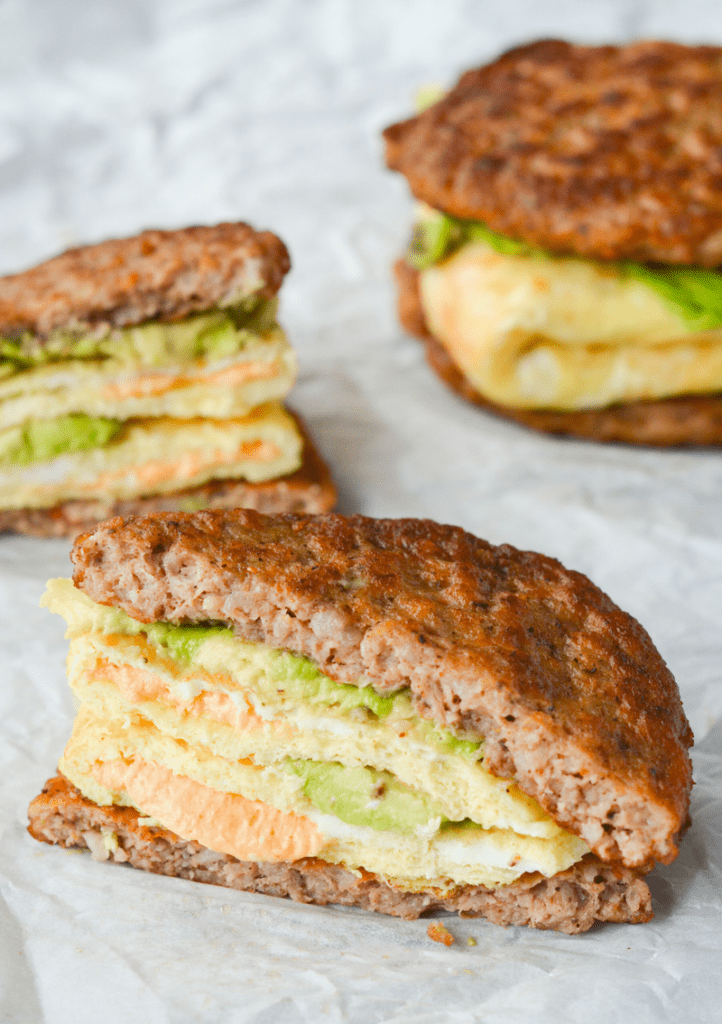 "My favorite keto breakfast sandwich is low in carbs, high in healthy fats and off the charts in flavor! The sausage on the outside is the perfect touch to make you not miss the bread at all!". Recipe: HeyKetoMama.
Keto Bacon & Cheese Waffles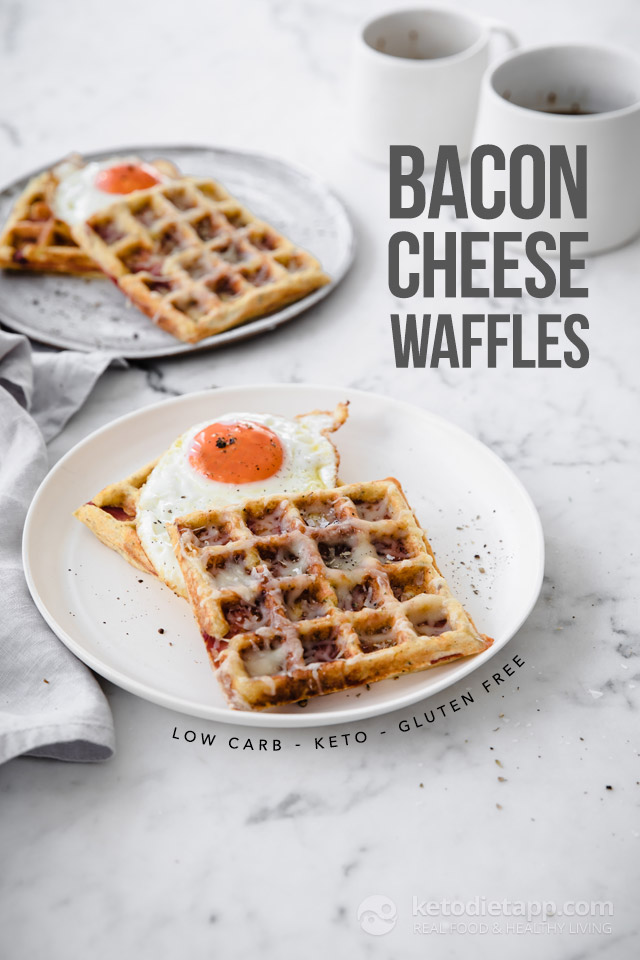 "Waffle lovers you're going to love these easy low-carb bacon and cheese waffles. This recipe is adapted form our Cheesy Low-Carb & Keto Waffles, an all-time keto favourite!". Recipe: KetoDietApp.
Low-Carb & Keto California Omelet
"This keto California omelet is a great low-carb, high-fat breakfast option that's packed with flavor, healthy fats, protein and electrolytes from shrimp, avocado, red bell peppers, green onions, and plenty of butter — what's an omelet without butter? If you are dairy-free, simply swap for duck fat or olive oil.". Recipe: KetoDietApp.
Microwave Egg Caprese Breakfast Cups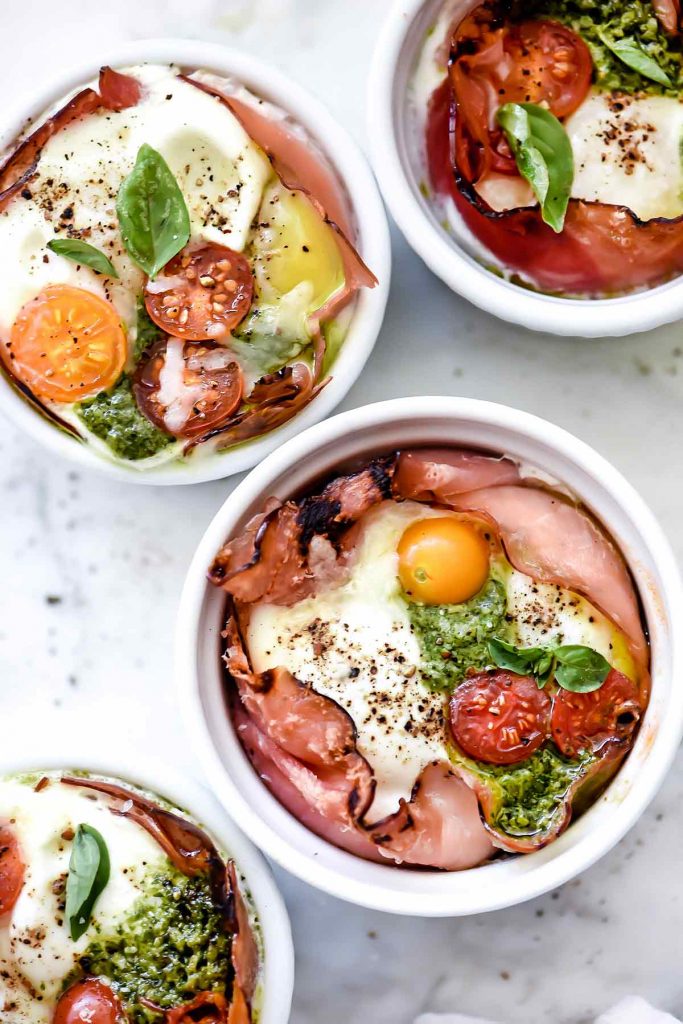 "This hot homemade ham, egg and caprese-flavored breakfast can be in yo' belly in just two minutes thanks to a quick cook in the microwave. Yes, this is how you can easily cook eggs in the microwave.". Recipe: FoodieCrush.
Easy Low Carb Keto Breakfast Casserole With Sausage
"This Easy Low Carb Keto Breakfast Casserole with Sausage is loaded with cheese and Italian flavors! A perfect, make-ahead breakfast or brunch that's gluten free and healthy!". Recipe: FoodFaithFitness.
Healthy Low Carb Chicken Enchiladas
"". Recipe: FoodFaithFitness.
Keto Lunch Options:
Keto "Potato" Salad With Smoked Sausage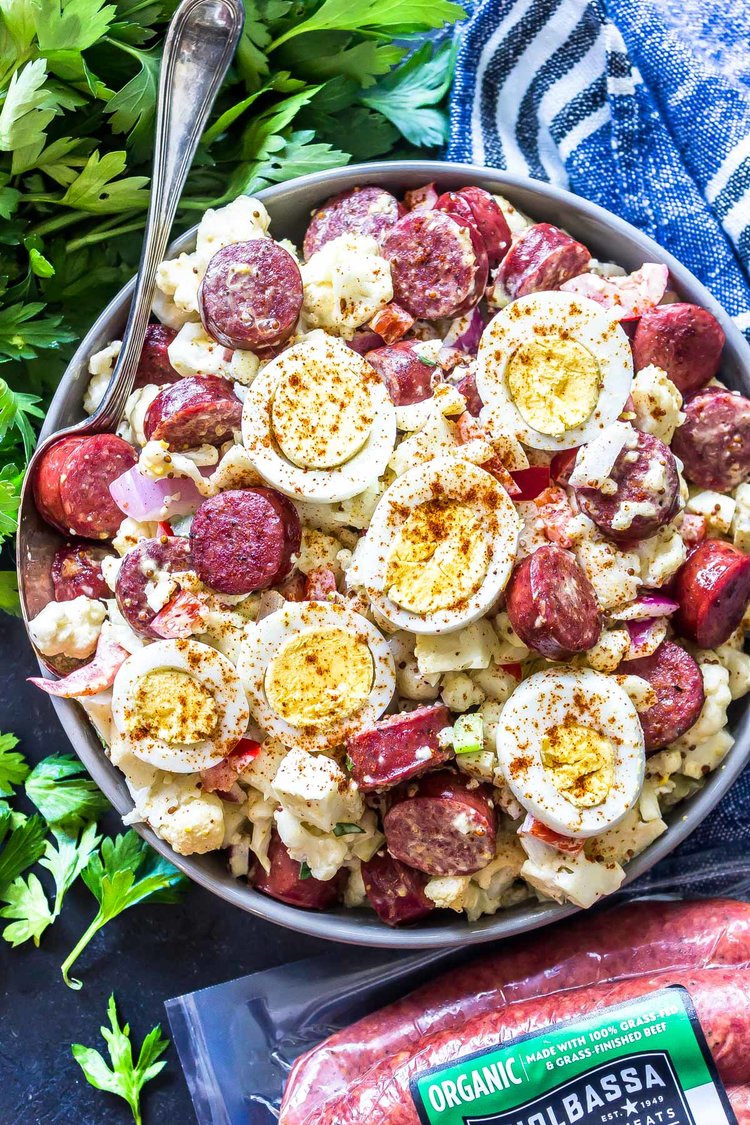 "This easy Keto "Potato" Salad with Smoked Sausage is low carb / keto, gluten free, grain free, and paleo friendly. It's a crowd pleaser making it perfect for cookouts!". Recipe: CastIronKeto.
Keto Chicken Soup
"When the the weather turns cold, or you've got a cold there are few things more comforting than a big warm bowl of chicken soup. I mean you can't go to a book store and find a section full of Minestrone for Your Soul or Clam Chowder for Your Soul (well, maybe you could in you searched hard enough in New England). But for the most part chicken soup is synonymous with warmth…comfort…healing, and this low carb version doesn't disappoint your tastebuds or your soul. " Recipe: CastIronKeto.
Zucchini Pasta With Chicken & Pistachios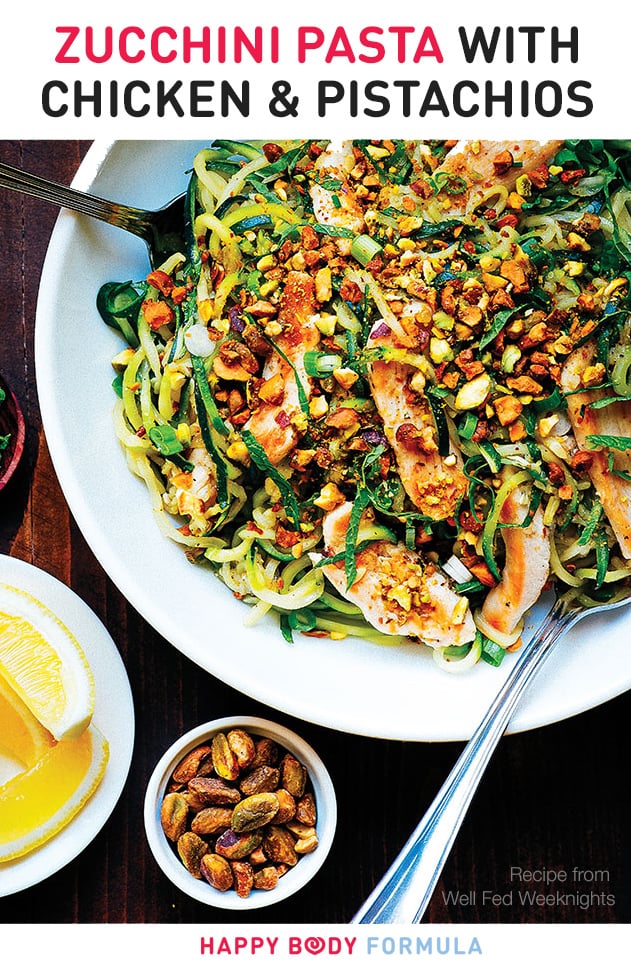 "This recipe is an homage to the pasta recipes that show up on food magazine covers every spring. You know the ones: they feature a bowl of pasta flecked with herbs and golden chicken—and smiling, painfully chic people gathered around a picnic table on a hillside, all bathed in dappled sunlight." Recipe: HappyBodyFormula.
Italian Sheet Pan Eggs With Artichokes & Prosciutto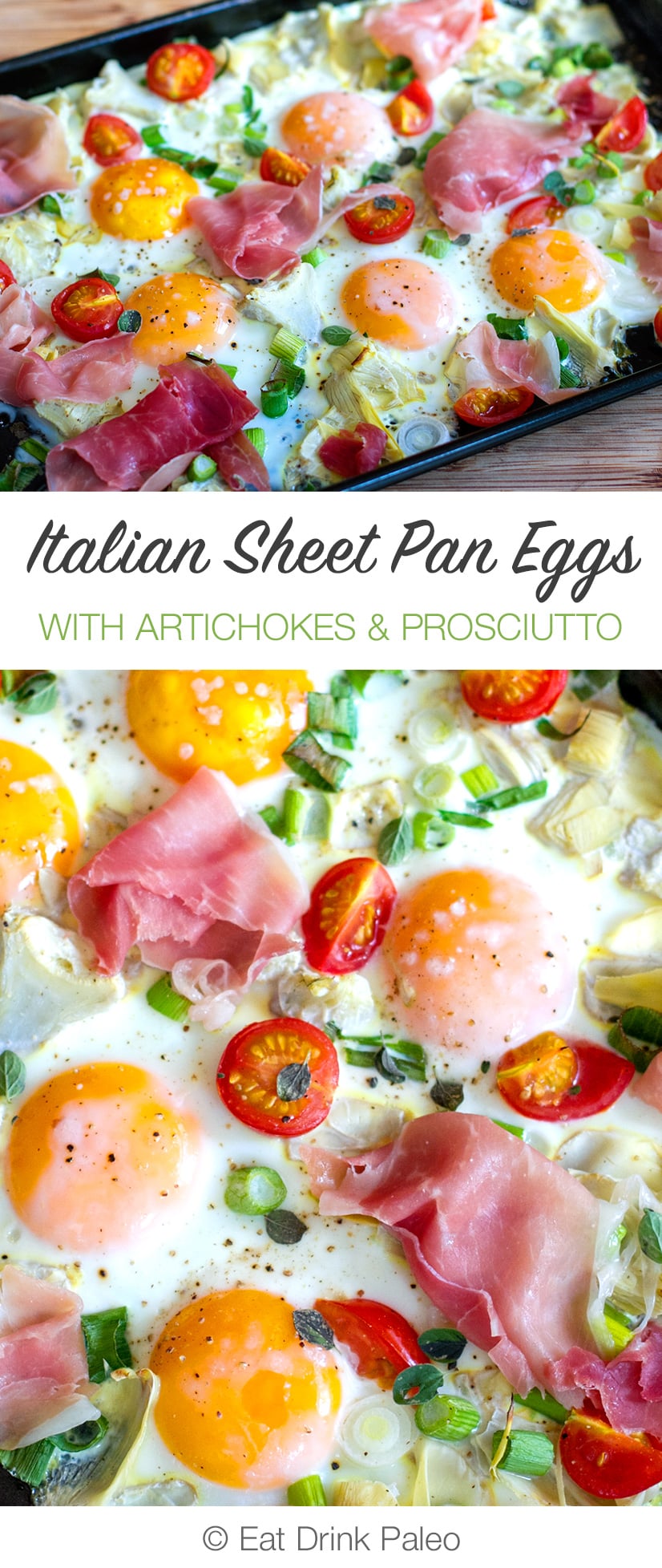 "You can use this simple recipe as a template and create your own version of sheet pan breakfast. Try a combination of sun-dried tomatoes and Italian sausage, or sliced mushrooms and asparagus." Recipe: EatDrinkPaleo.
Keto Turnip Soup
"This easy Loaded Turnip Soup is a great low-carb variation of traditional loaded potato soup, except we've swapped out the starchy tubers for turnips. Turnips are a good substitute for potatoes in lots of keto recipes, like these Keto Breakfast Potatoes, because they provide a similar flavor and texture once cooked with only 3.1 grams on net carbs per 100 grams. But the best part about this soup is the toppings… any recipe topped with bacon, chives, and cheddar moon cheese gets an A+ in my book. ". Recipe: CastIronKeto.
Paleo Bang Bang Chicken (With Mango Cucumber Salad)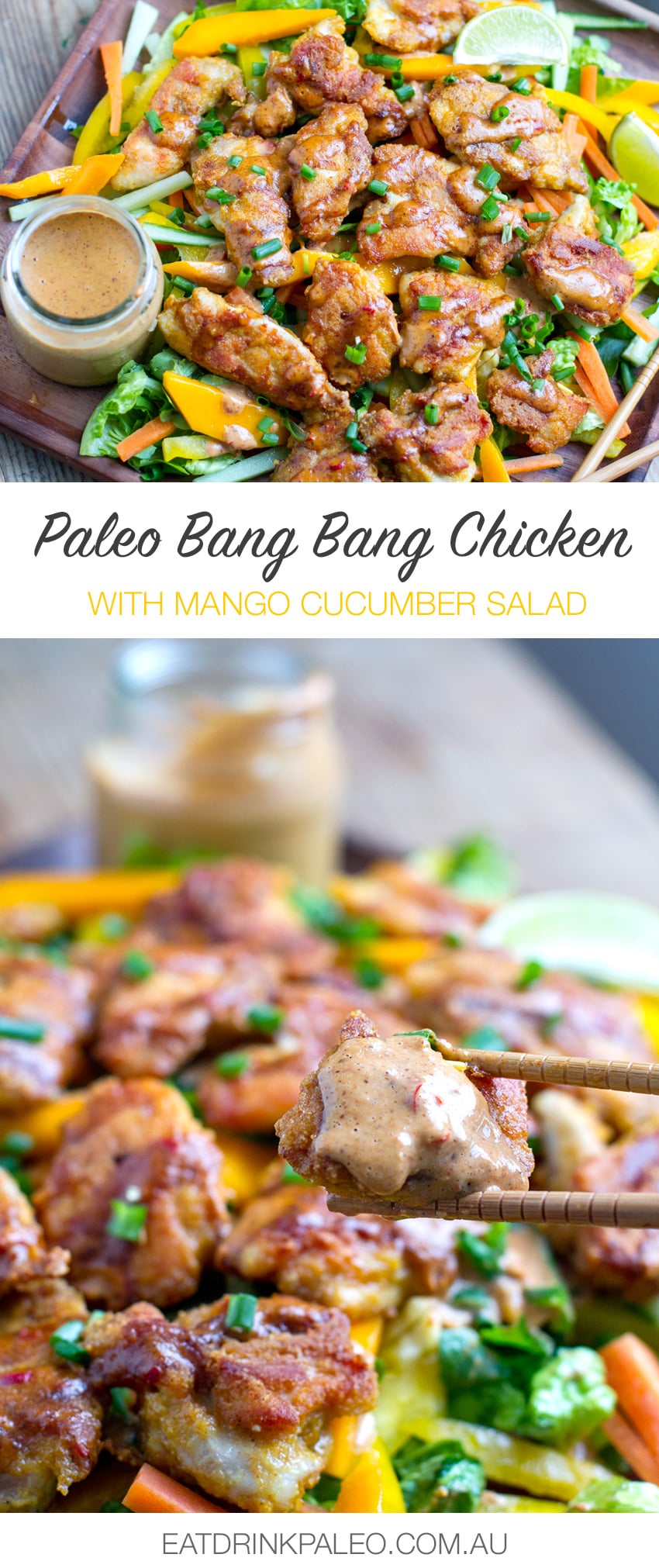 "I have wanted to make a paleo bang bang chicken for a long time. You might have come across the name bang bang chicken or bang bang shrimp in a hipster fusion restaurant but the name is actually Chinese (Szechuan) in origin. Also known as bon bon chicken, the traditional dish consists of cold, shredded chicken drenched in spicy sesame sauce. The chicken is tenderised by pounding with a heavy wooden stick, and as such, it is claimed that the name refers to the sound of the chicken being pounded." Recipe: EatDrinkPaleo.
Mexican Tuna Steak, Sweet Red Peppers & Avocado Salsa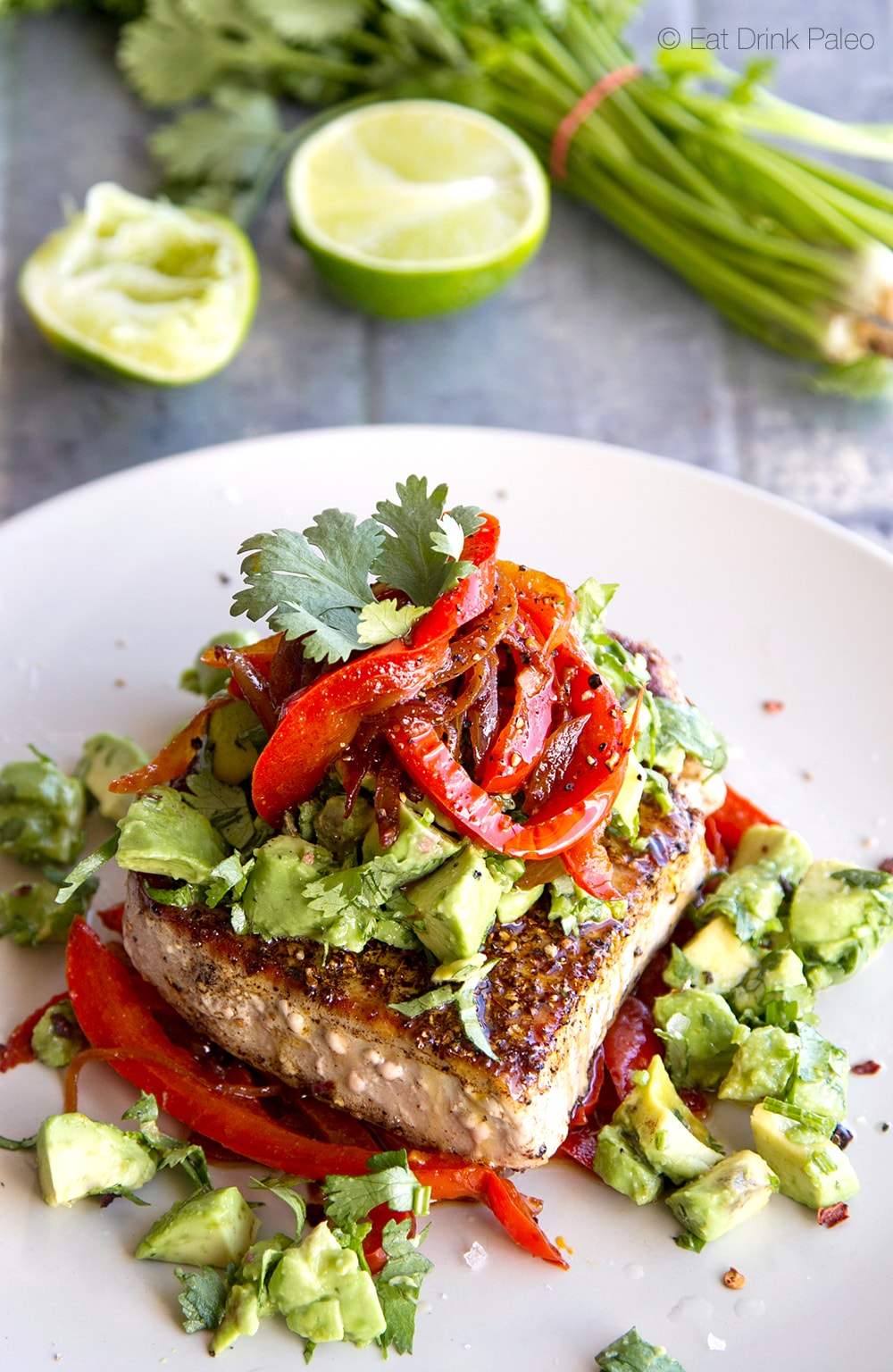 "In my quest to eat more fresh fish this year – and by that I mean to expand my repertoire of salmon – I decided to finally make something with tuna. This recipe features tuna steaks pan-fried in coriander seeds and lime zest brown butter, cumin and paprika sweet onion and red peppers, topped with zesty avocado salsa." Recipe: EatDrinkPaleo.
Easy Keto Salmon Cakes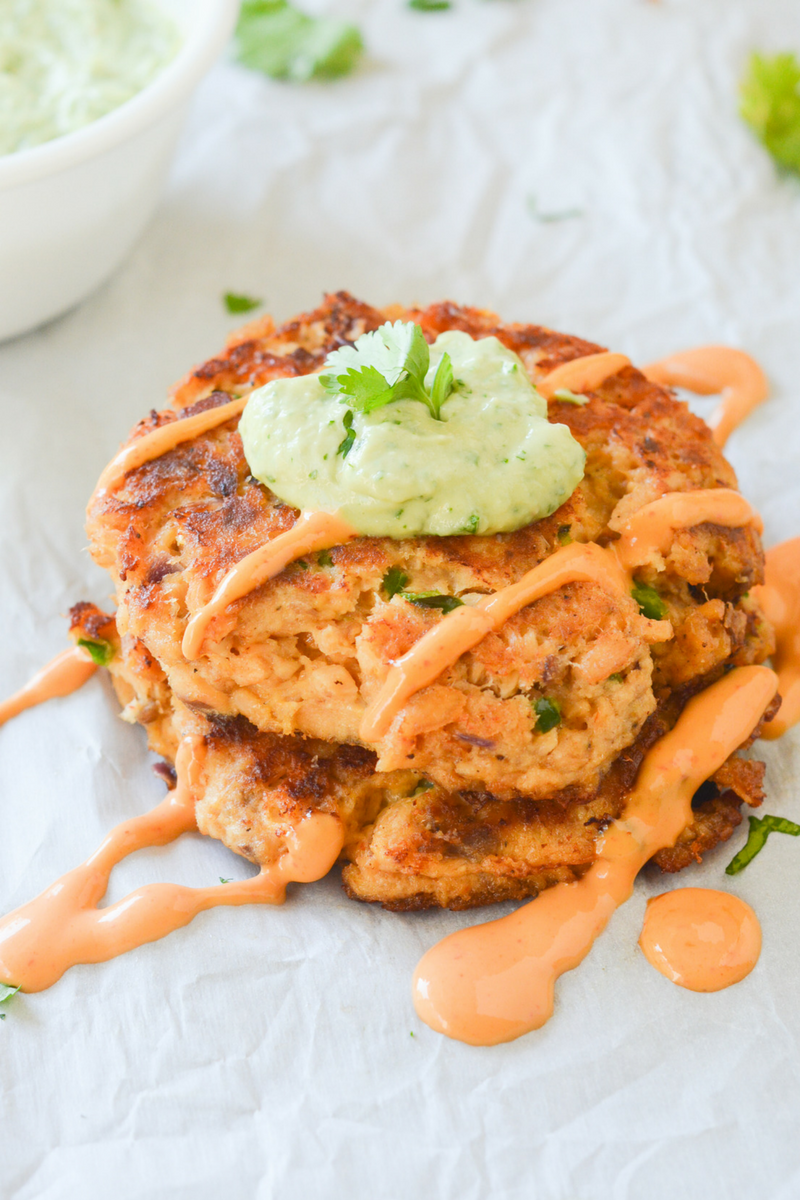 "These easy keto salmon cakes are a fun and flavorful low carb meal without any hassle. Great for quick lunches and easy meal prep!" Recipe: HeyKetoMama.
Keto Friendly Caeser Salad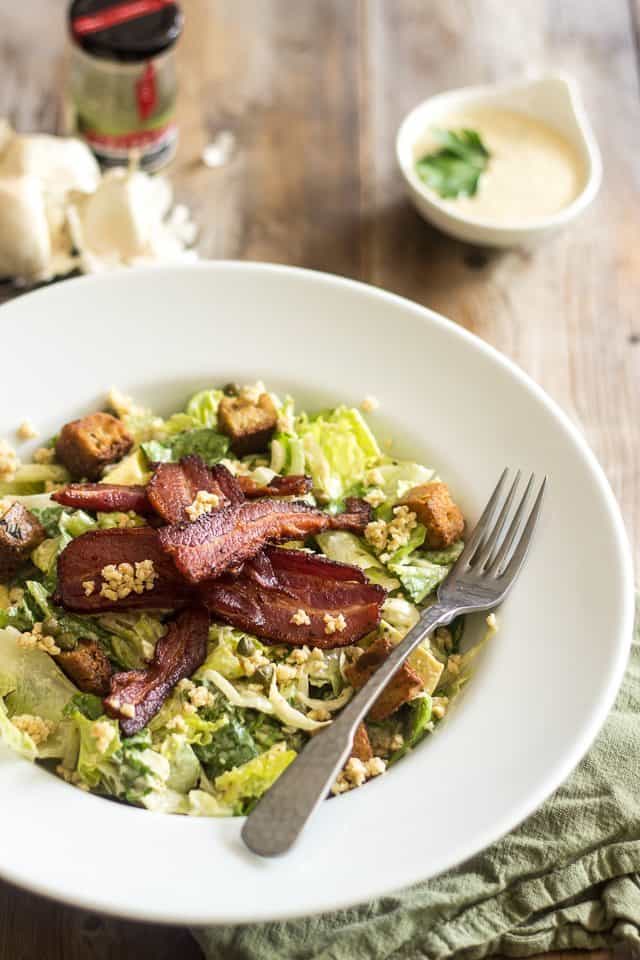 "I must say that I was especially proud of this particular salad, for I basically made everything from scratch, even the bacon! And the croutons, I made using the delicious Olive and Rosemary Faux'caccia that I'd whipped up a couple of days prior. To say that it was the best Caesar Salad I've ever eaten would be an understatement." We recommend leaving out the croutons! Recipe: TheHealthyFoodie.
Chicken Salad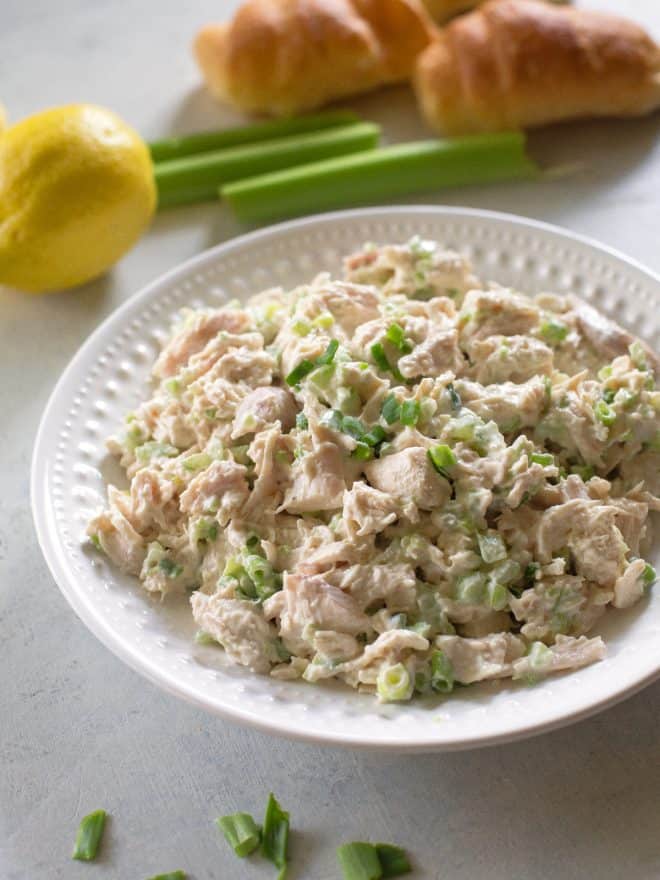 "The best classic Chicken Salad recipe is flavorful with simple ingredients. Chicken, celery, mayonnaise, green onions, and a little lemon juice make this salad taste like heaven. Feel free to add in whatever you want but this is great just as it is! You can eat this as a sandwich or for a low-carb and Keto friendly version eat it in lettuce wraps or by itself.". Recipe: The-Girl-Who-Ate-Everything.
Easy Low-Carb Salmon Tray Bake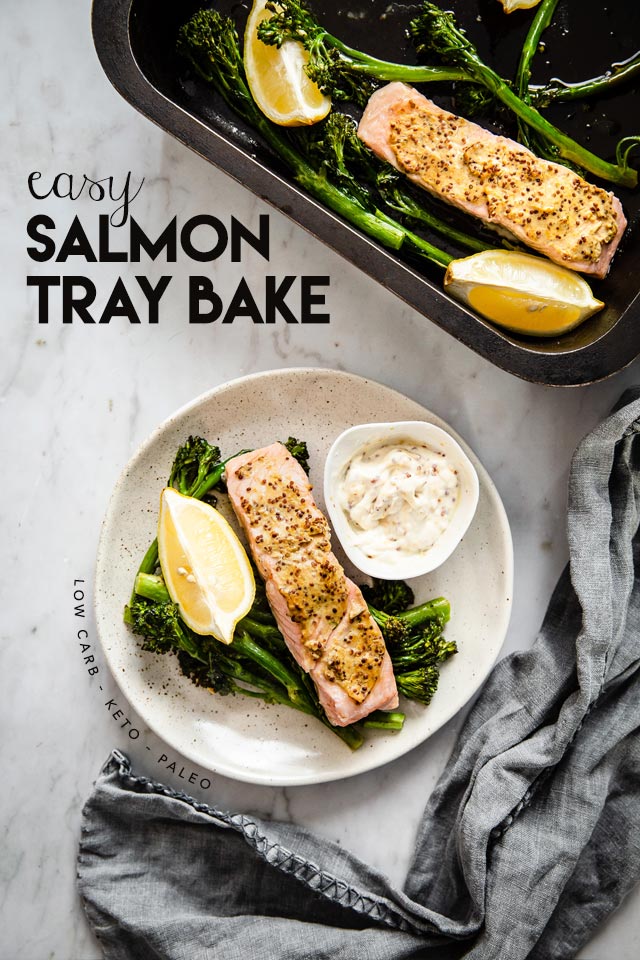 "One tray bakes make the perfect mid-week meal. They're low effort, quick, and just like one-pot meals, the one tray means that clean up is a breeze — always a welcome thing in our house! This easy low-carb bake comes together from start to finish in under 20 minutes. You can serve it with healthy mayonnaise and optionally mix in more seeded mustard.". Recipe: KetoDietApp.
5 Ingredient Keto Chicken Salad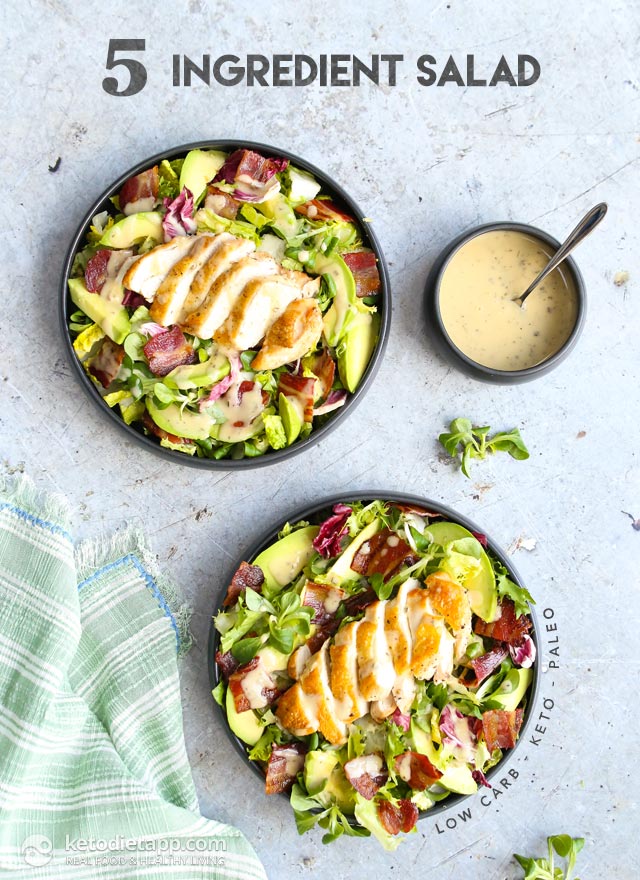 "I made my keto & paleo salad with crispy bacon and chicken breast cooked in a skillet and then finished off in the oven. If you're short on time, simply use leftover rotisserie chicken. I also used avocado which is the key ingredient that will provide heart-healthy monounsaturated fats and electrolytes to keep keto-flu at bay.". Recipe: KetoDietApp.
Turkey & Veg Roll Ups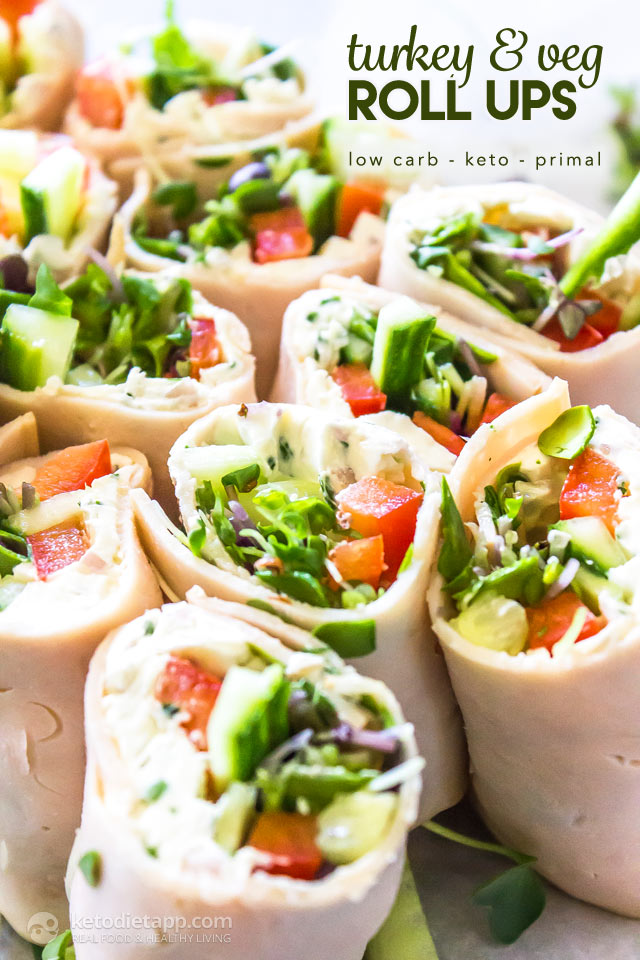 "These French onion turkey roll-ups are a great mid-day low-carb snack or light lunch that you can pack in your lunchboxes (just like all of these keto recipes) and take with you! They also make great party appetizers as well.". Recipe: KetoDietApp.
Sesame Roasted Asparagus, Egg And Bacon Salad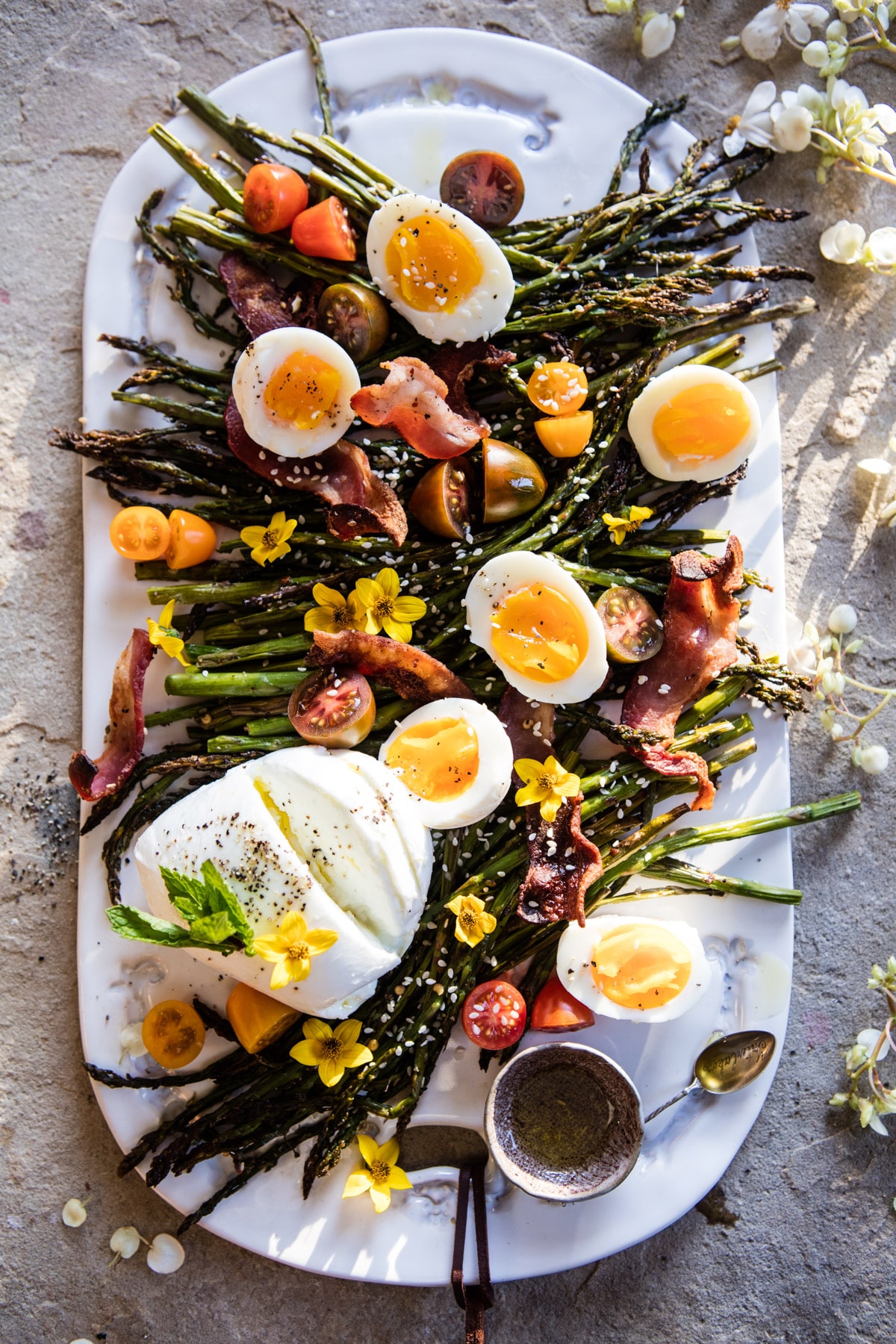 "Ok, so here's the deal with this basic salad. I'm one of those people who loves asparagus simply roasted with olive oil, salt, and pepper. It's just so good when it's super simple like that. With this dish, I really wanted the asparagus flavor to shine, but I didn't want to present you guys with just roasted asparagus. So I came up with this salad. It's kind of like an asparagus BLT, but with soft-boiled eggs and a whole lotta of buffalo mozzarella. And ok, some edible flowers too because I am totally head over heals obsessed with them. Like it's seriously becoming a problem.". Recipe: HalfBakedHarvest.
Keto Bacon Cheeseburger Cups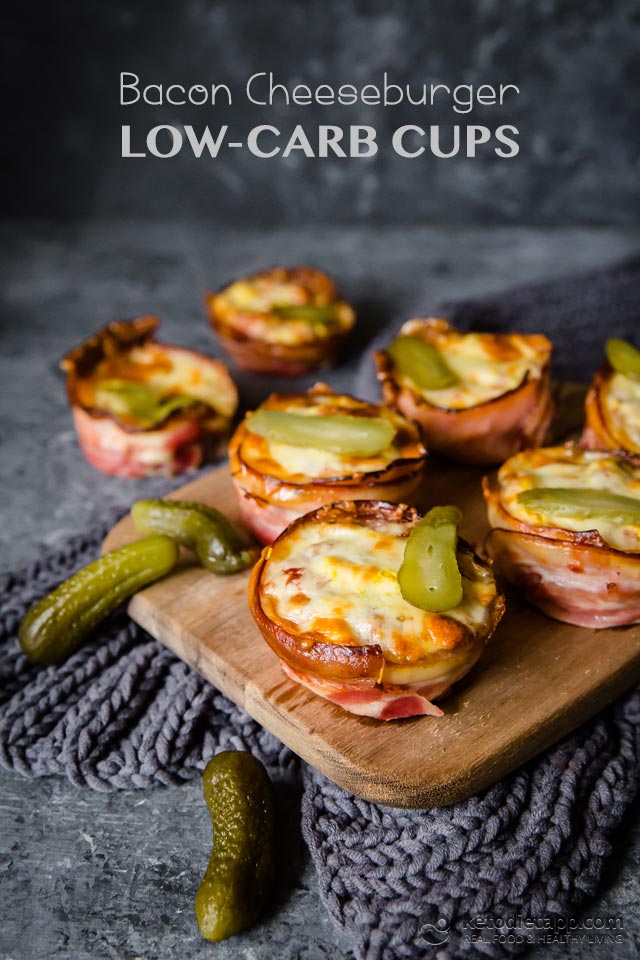 "These low-carb cheeseburger cups need to come with a public safety warning. Hoooooly moly, they are so good! Imagine every single little wonderful thing about a cheeseburger, then take off the bun. Beefy. Cheesy. Tangy. Moreish.". Recipe: KetoDietApp.
Keto Dinner Options:
Keto Sweet And Sour Chicken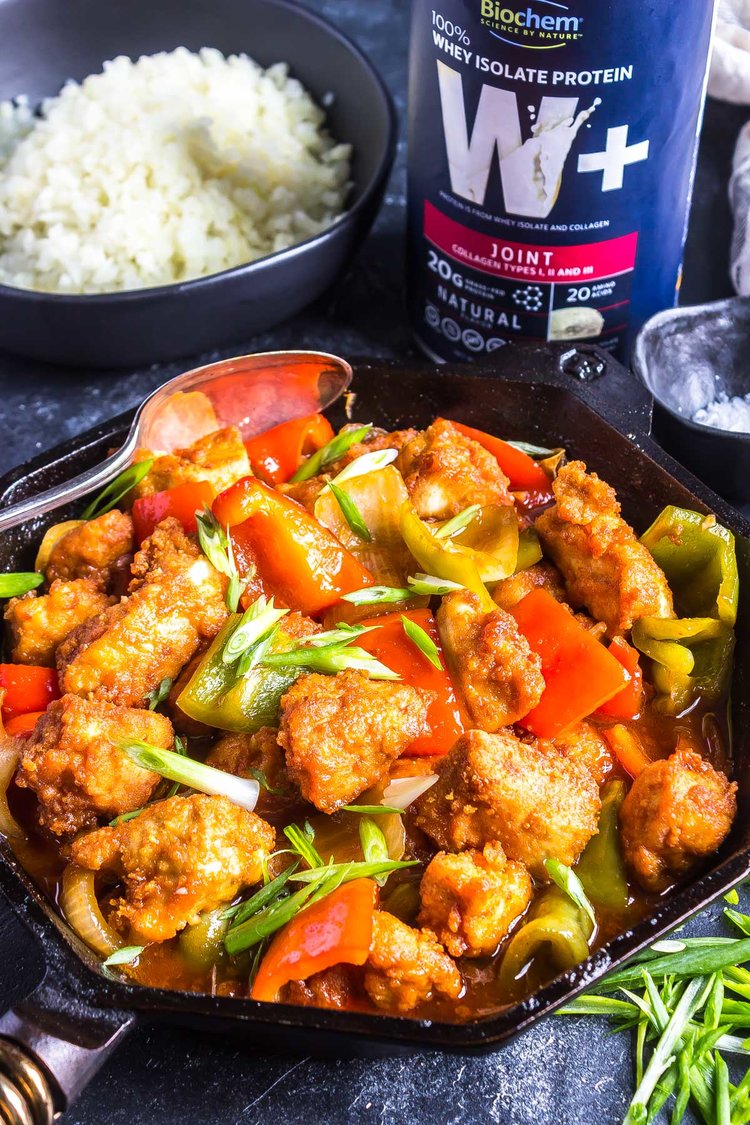 "This Easy Keto Sweet and Sour Chicken is totally better than takeout with no refined sugar, junky oils, or gross additives. Just clean ingredients and 50 minutes is all you need!". Recipe: CastIronKeto.
Grilled Chili Lime Chicken Tacos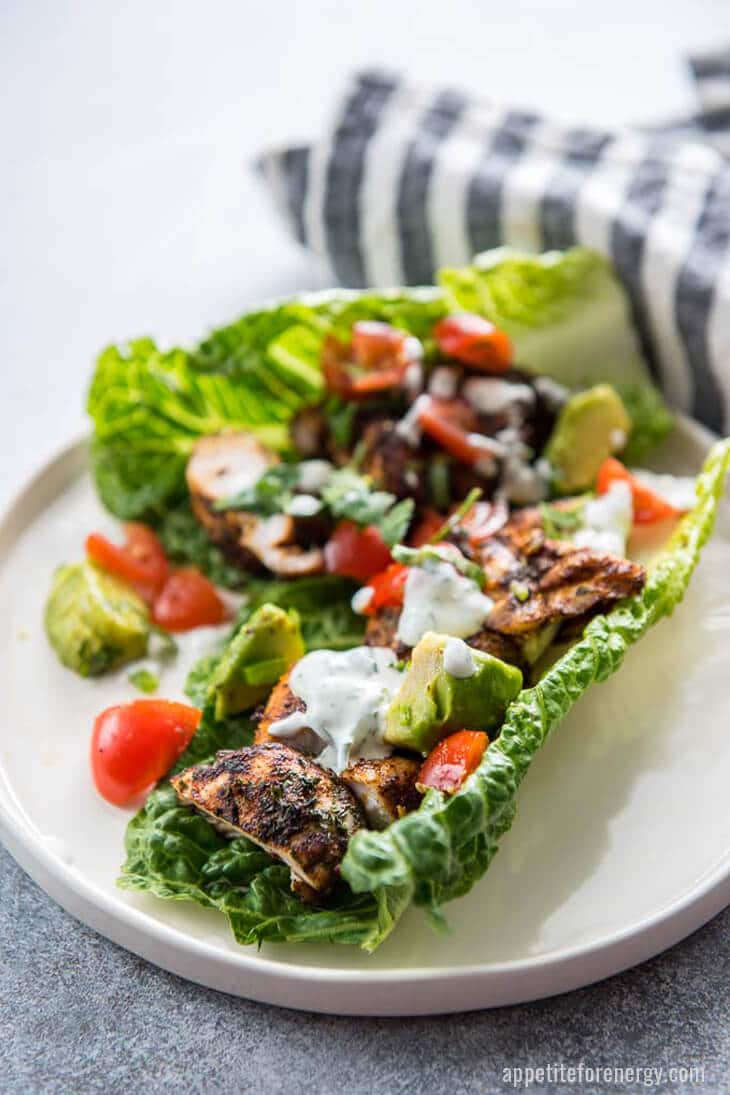 "Probably the best recipe for Grilled Chicken Tacos you will ever try! Spicy chicken with a zesty avocado salsa and drizzled with sour cream dressing is your ultimate keto-friendly summer grill recipe. Ready in 30 minutes…" Recipe: AppetiteForEnergy.
Keto Grilled Salmon Kabobs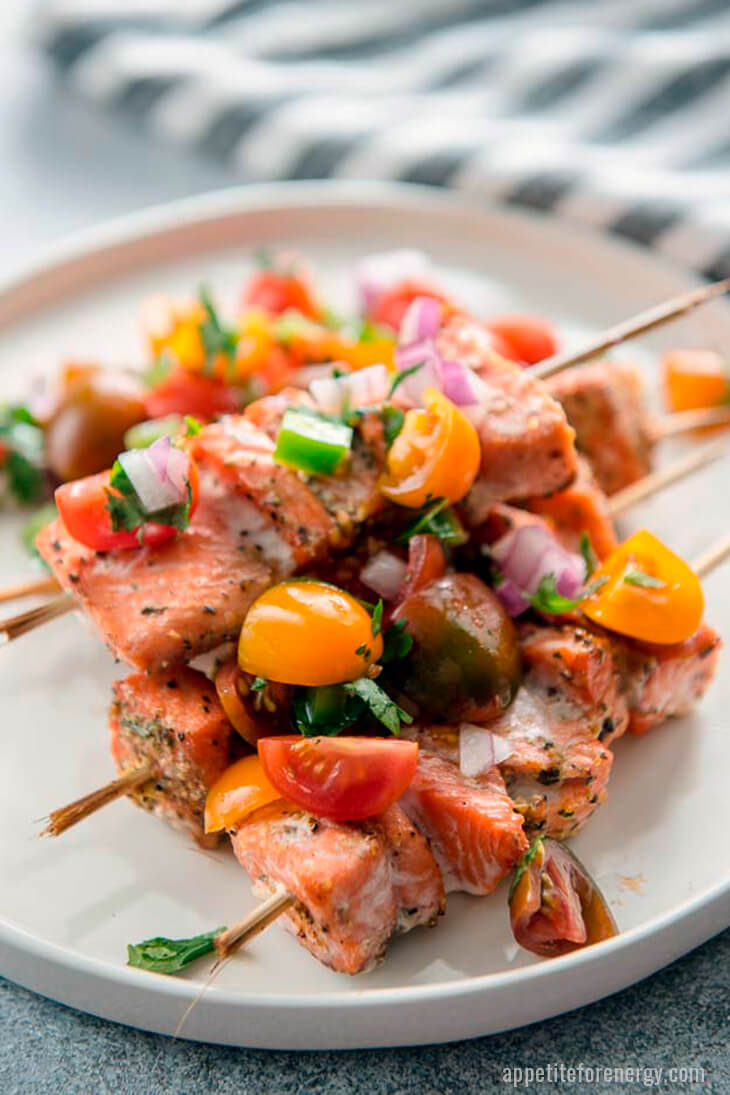 "This healthy Grilled Salmon Kabobs recipe, topped with a fresh tomato salsa is bound to become a firm favorite whether you follow a keto lifestyle or just like to eat real, tasty food. Ready in 30-minutes…" Recipe: AppetiteForEnergy.
30 Minute Low-Carb Burgers With Chipotle Mayo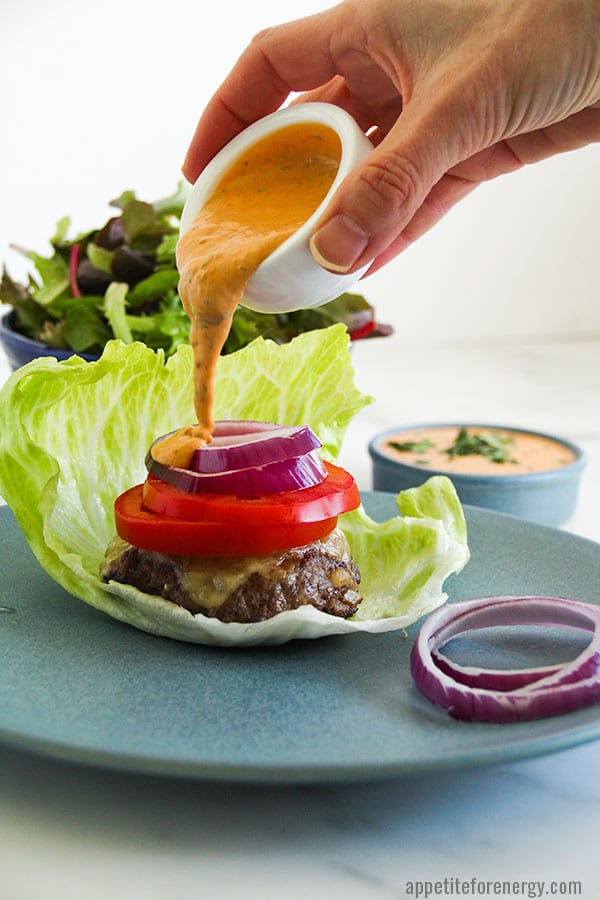 "This juicy, low-carb burger smothered in spicy chipotle mayo and wrapped in a crispy lettuce wrap is the ultimate in keto decadence. Don't tell anyone….". Recipe: AppetiteForEnergy.
Low Carb Slow Cooker Chinese Five-Spice Beef
"Fresh grated ginger, red peppers, and minced garlic are all part of this Low Carb Slow Cooker Chinese Five-Spice Beef, a savory dish that will satisfy your Asian-style cuisine cravings!". Recipe: HeyKetoMama.
Keto Cheeseburger Stuffed Portabello Mushroom Caps
"There are few foods that are as cravable as a nice juicy cheeseburger, and these Keto Cheeseburger Stuffed Portobello Mushroom Caps are the perfect way to get your burger fix without the high carb bun. Plus you get all the added benefits of the nutrient-dense portobello like, lowering cancer risk, antioxidant and anti-inflammatory properties, as well as being a great source of B vitamins, copper, selenium, and fiber. ". Recipe: CastIronKeto.
Chicken Meatballs Stuffed With Provolone Cheese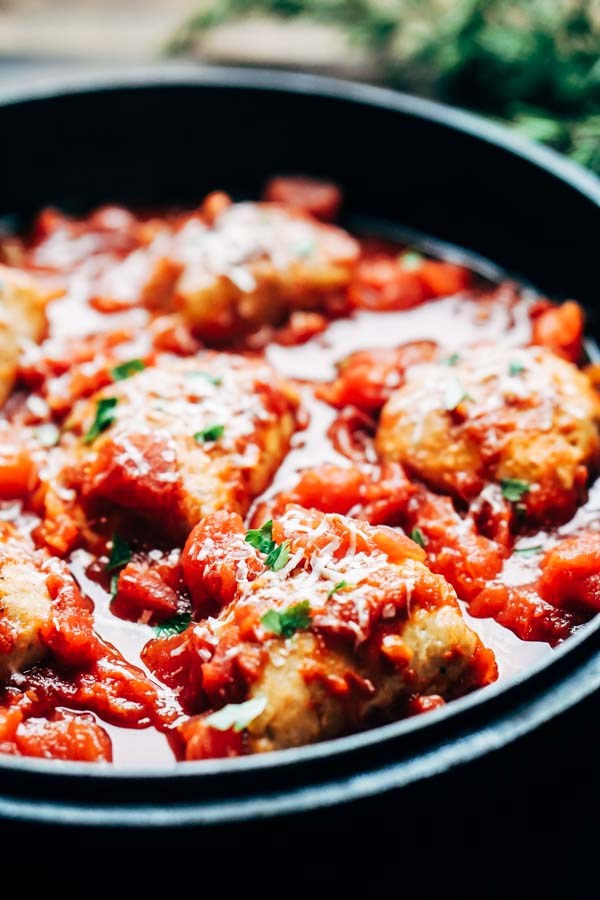 "Chicken meatballs are one of my favorite things to eat! Keto meatballs consistently pop up on my weekly menu plan. They're delicious and simple, but lend themselves to a variety of flavors. These chicken meatballs stuffed with provolone cheese are always a hit with the family." Recipe: Ketogasm.
Keto Butter Chicken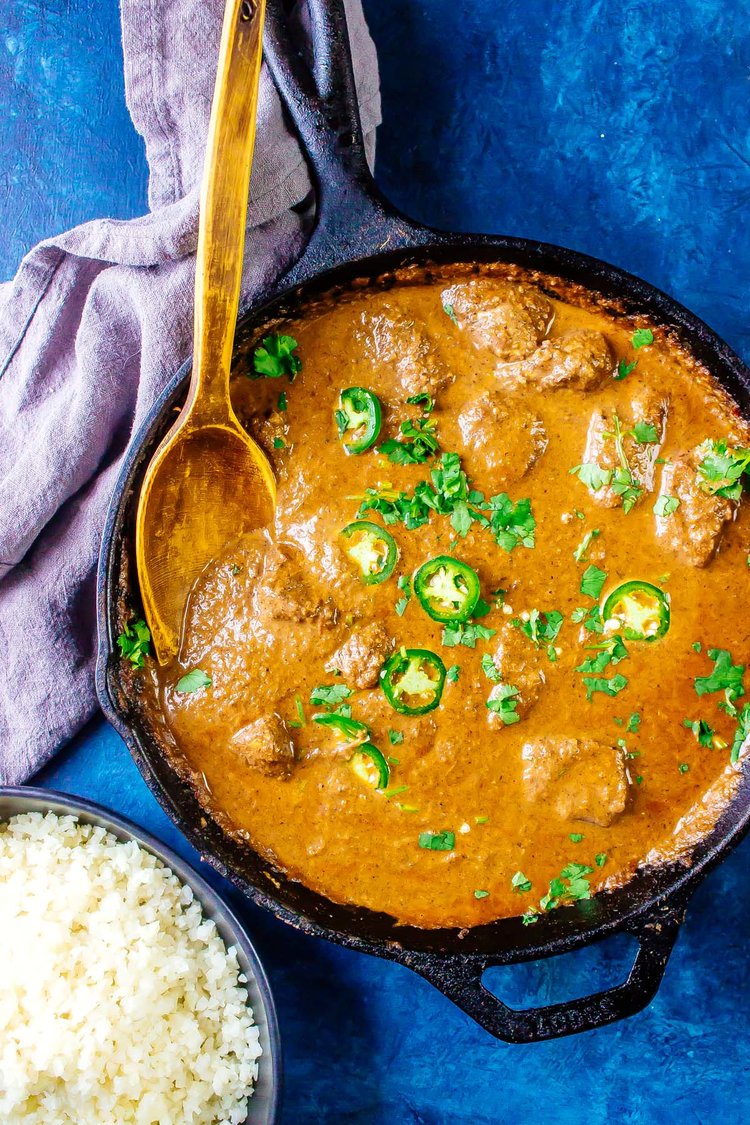 "This may be a little of a curve-ball, but if you want to make the most (nutritiously speaking) out of this butter chicken, forgo the butter. Wait, what? Yeah you heard me… substitute ghee in its place." Recipe: CastIronKeto.
Keto Enchiladas
"So you could say I was skeptical when I began prepping the ingredients for this recipe, all the way through shooting the pictures. However, when I sat down with a plate of two enchiladas, I made my way through the first one and was stuffed. I was pleasantly surprised with how filling each enchilada was, and I hope you with be too!" Recipe: CastIronKeto.
Shredded Chicken Chili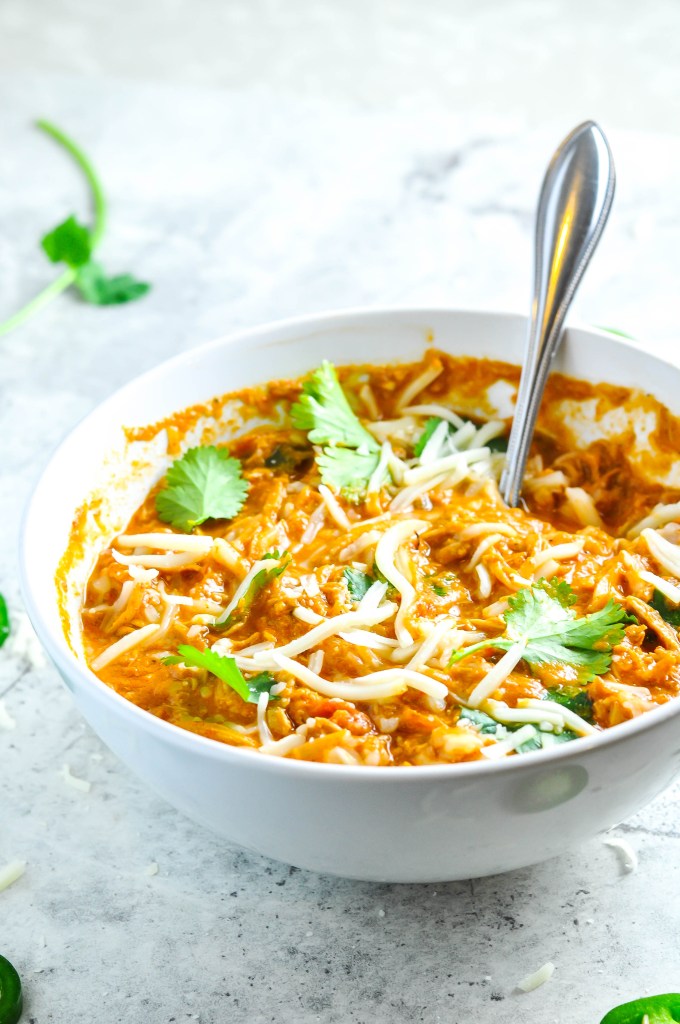 "I'm all about that meal prep and shredded chicken has become part of my regular routine… it's always in the fridge ready to go! With a stock of shredded chicken on hand, this dinner comes together for me in a matter of minutes. If you aren't much of a meal planner or prepper, you can quickly boil and shred the chicken before combining all of your chili ingredients or you can go the rotisserie chicken route and shred that up instead. See! Nutritious cooking doesn't have to be that complicated!" Recipe: Ketogasm.
Low Carb Broccoli Crust Pizza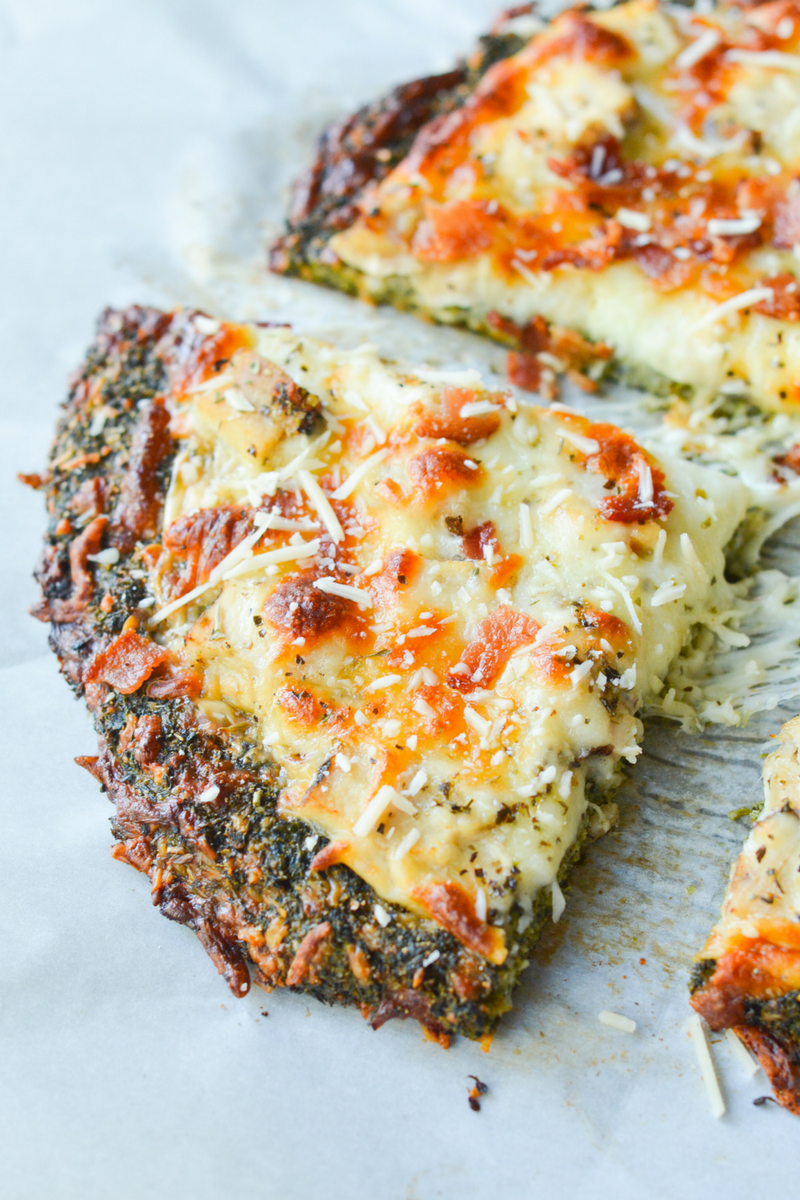 "This Low Carb Broccoli Crust Pizza is an amazingly nutritious take on a classic favorite meal." Recipe: HeyKetoMama.
Instant Pot Smothered Pork Chops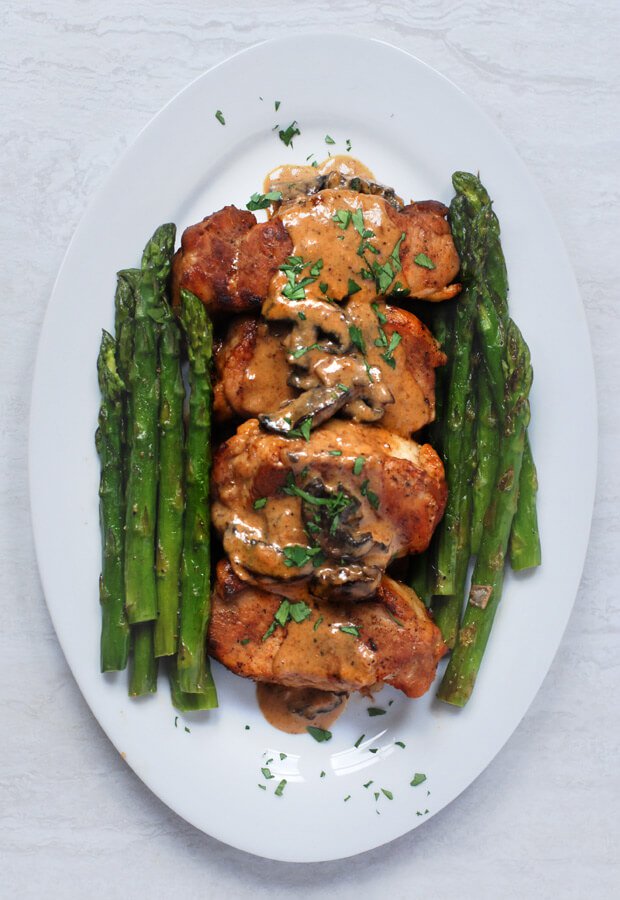 "I love using the Instant Pot in the summer months when I don't feel like heating up with kitchen with the stove or oven. These Smothered Pork Chops are a one pot dish that's perfect for busy nights when we're short on time but still want a homemade dinner that's quick and easy." Recipe: Ruled.
Low-Carb Cauli Cottage Pie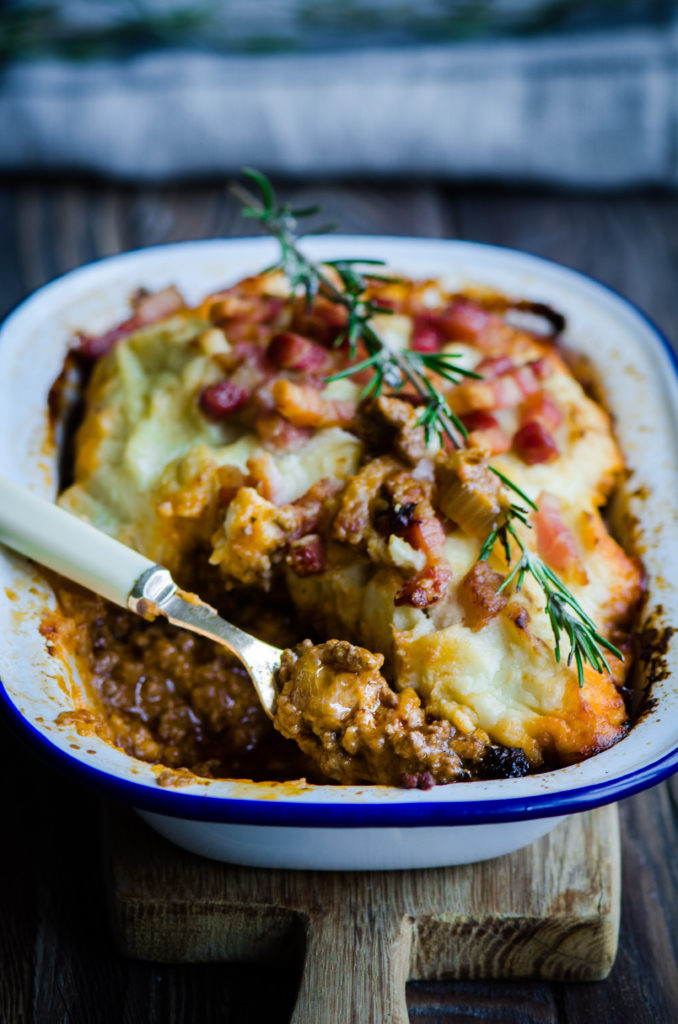 "This time around it is not topped with mash potato and a sprinkle of melted cheese (although feel free to sprinkle if you wish) but rather a healthy thick layer of delicious, healthy and creamy caulimash topped with the Paleo favourite, crispy bacon!" Recipe: Eighty20Nutrition.
Quick And Easy Broccoli Chicken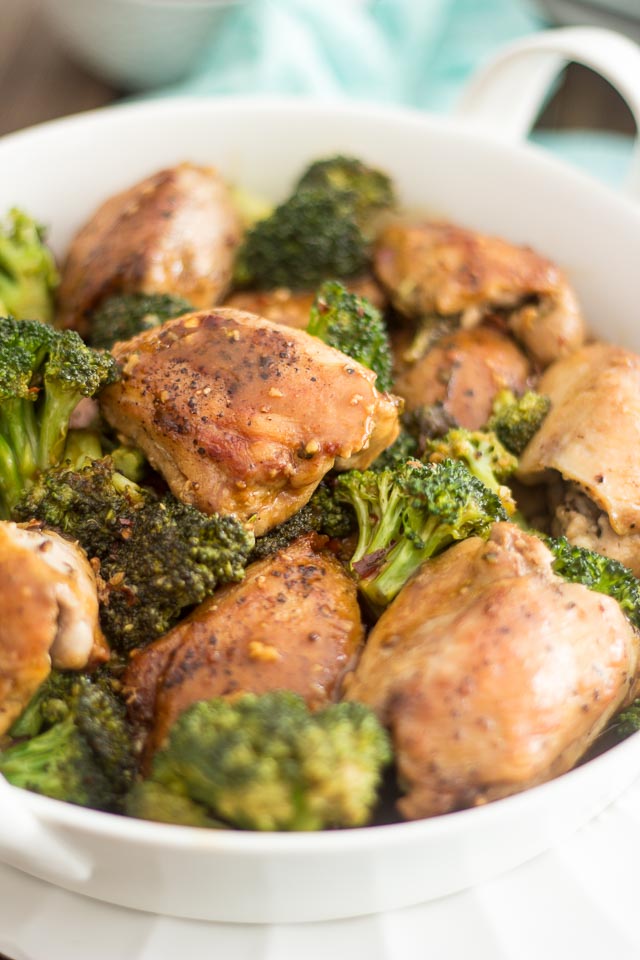 "This Quick and Easy Broccoli Chicken recipe, for instance, comes together in about 15 to 20 minutes. Trust me, though, the gustatory experience you'll get out of this dish is inversely proportional to the time you'll have spent working on it." Recipe: TheHealthyFoodie.
Sun Dried Tomato Cheesy Meatballs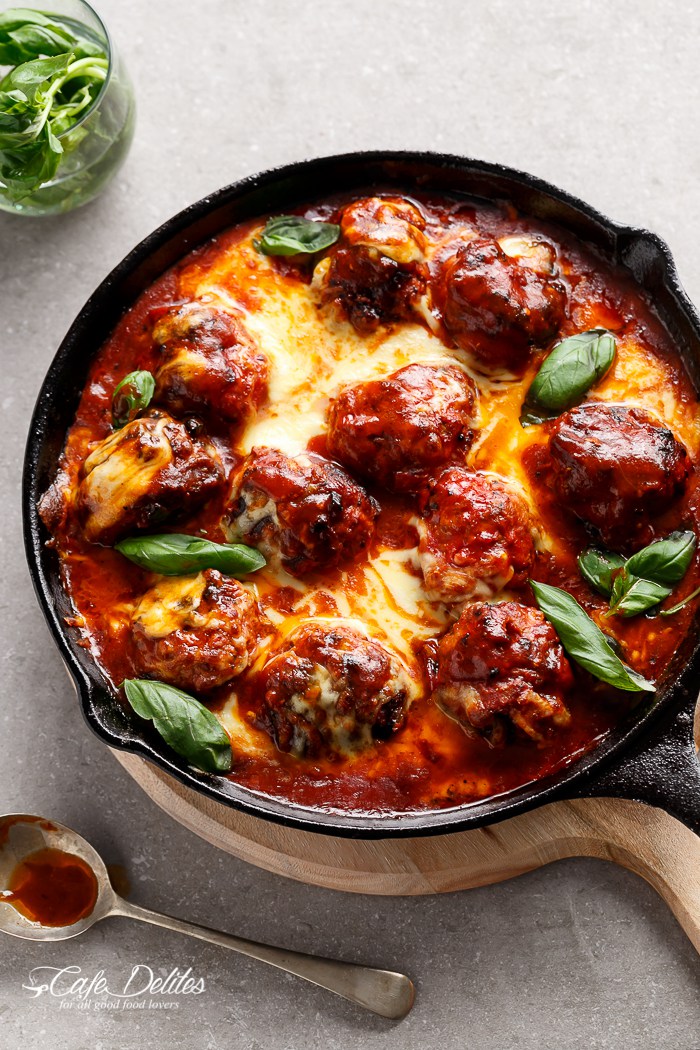 "Tender and juicy Sun Dried Tomato Cheesy Meatballs (Low Carb) spiked with sun dried tomato pieces, garlic and fresh herbs, fried and simmered in a simple tomato sauce with so. much. cheese. All in one skillet!" Recipe: cafedelites.com
Keto Snack Options:
Keto Bacon 'Brown Sugar' Chicken Bites
"Sweet and savory with a dash of heat, is one way to describe these Keto Bacon Brown Sugar Chicken Bites, but the more likely way is to let out a hoop or holler (maybe even both) of jubilation and not describe them at all, but instead load more onto your plate. ". Recipe: CastIronKeto.
Pumpkin Seed Bark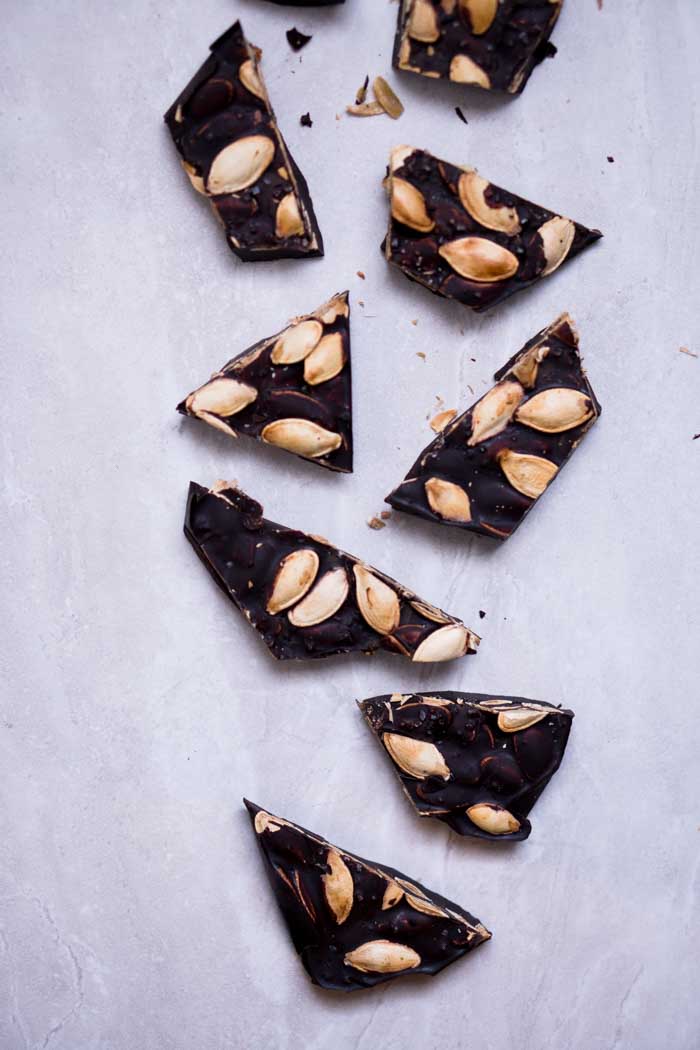 "Now that I have a plethora of roasted pumpkin seeds, I thought it would only be fitting to make a pumpkin seed bark complete with dark chocolate and sea salt. After all, it's Halloween! My absolute, all-time favorite holiday of the entire year. Since my kids are going to be raking in sweets trick-or-treating tonight, I figured I would indulge in a special occasion treat myself.". Recipe: Ketogasm.
Keto Spicy Artichoke Dip Jalapeno Poppers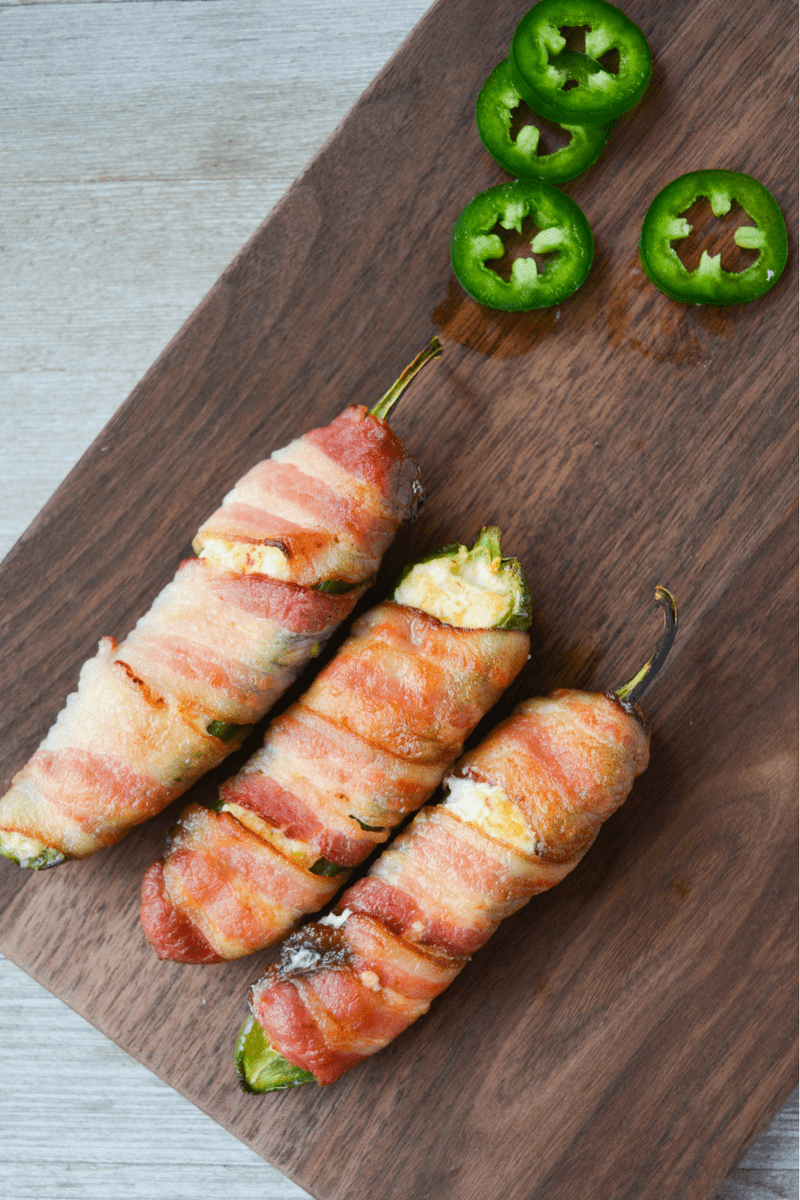 "These Keto Spicy Artichoke Dip Jalapeno Poppers definitely raise the bar. They are an easy, delicious, one-way ticket to an incredible flavor adventure that you won't want to come back from anytime soon!". Recipe: HeyKetoMama.
Avocado Smoothie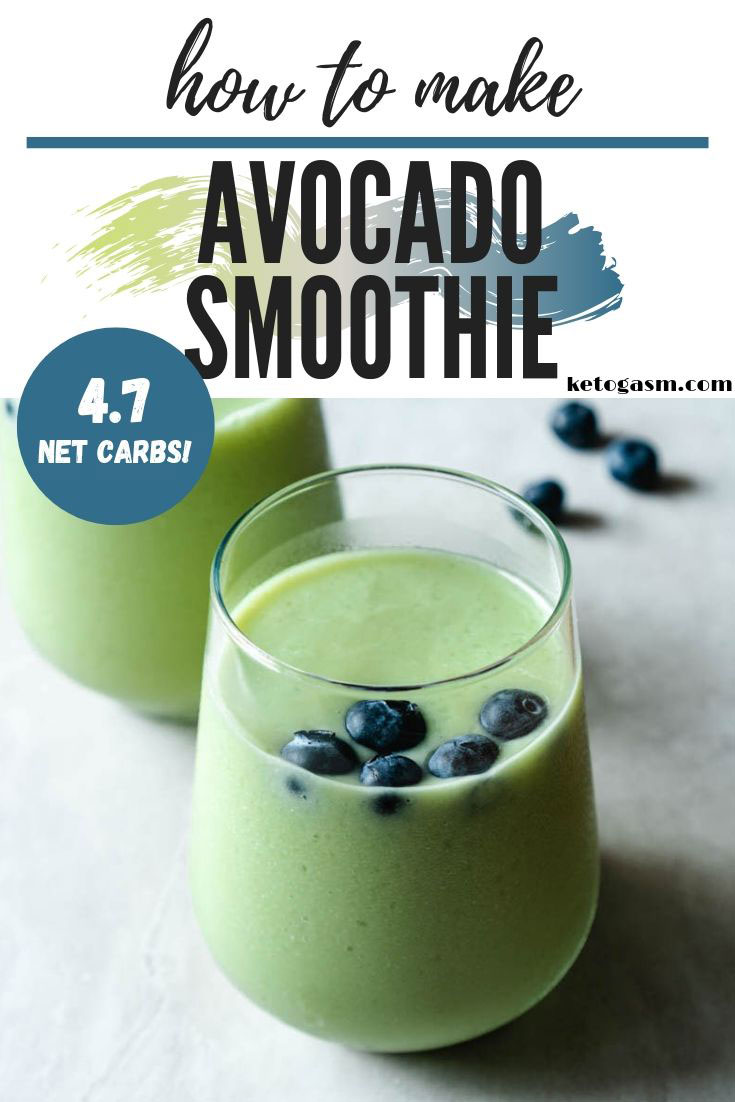 "It's no secret that we love our keto smoothies here at Ketogasm. What's not to love about a creamy beverage bursting with flavor and micronutrients? Our keto avocado smoothie recipe is no exception. Once you try our new recipe, you'll be falling head over heels too! This is lick-the-blender good and Google-the-answers-for-an-exam easy.". Recipe: Ketogasm.
Blackberry Sugar-Free Keto Frozen Yoghurt Recipe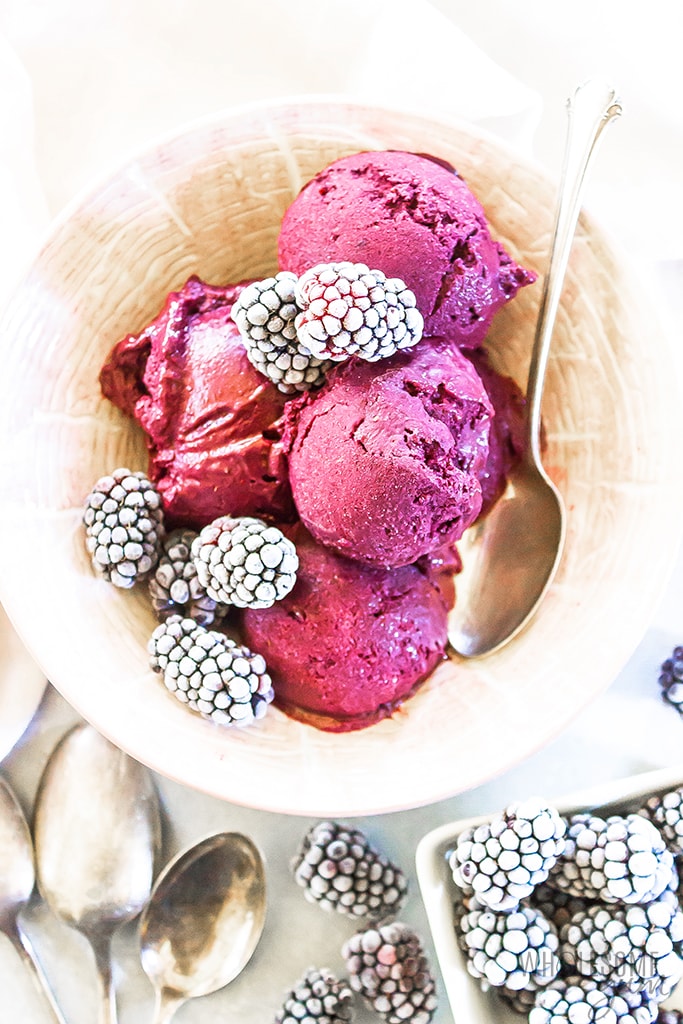 "Learn how to make keto frozen yogurt – the perfect healthy treat. Easy frozen Greek yogurt takes just 5 minutes + 4 ingredients!". Recipe: WholesomeYum.
Best Keto Sugar-Free Chocolate Pudding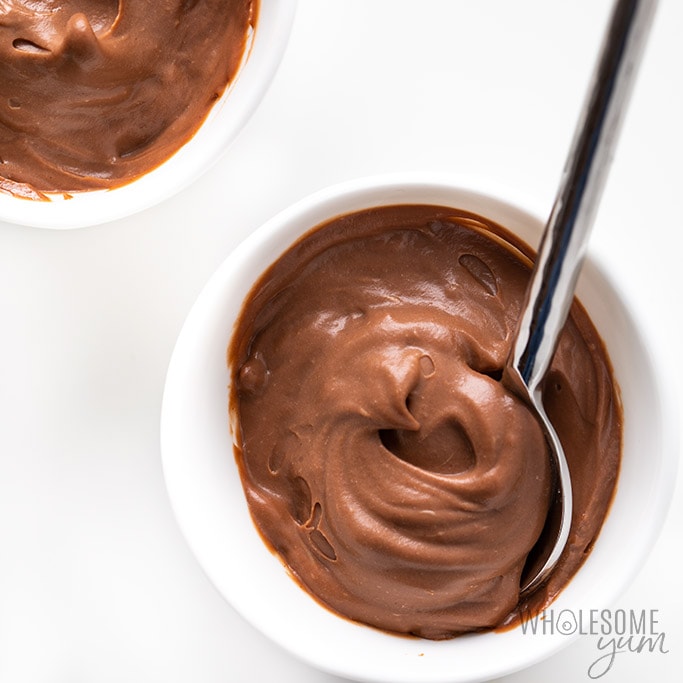 "An creamy, sugar-free low carb chocolate pudding recipe that tastes better than store-bought! See how to make keto chocolate pudding with 5 ingredients + 10 minutes prep.". Recipe: WholesomeYum.
Keto Little Smokies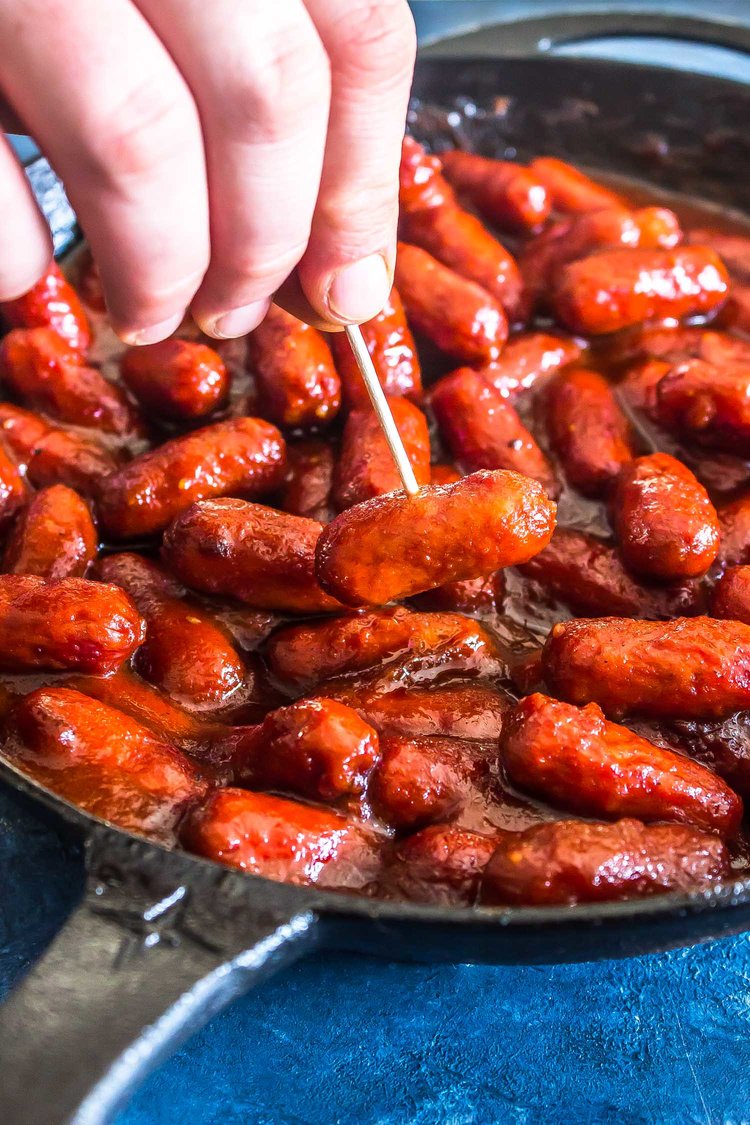 "These Keto BBQ Little Smokies make a great appetizer or snack for any occasion, especially with the holidays coming up. Now, as we all know, finding a BBQ sauce that isn't loaded with sugar is easier said than done. ". Recipe: CastIronKeto.
Cream cheese & Salami Keto Pinwheels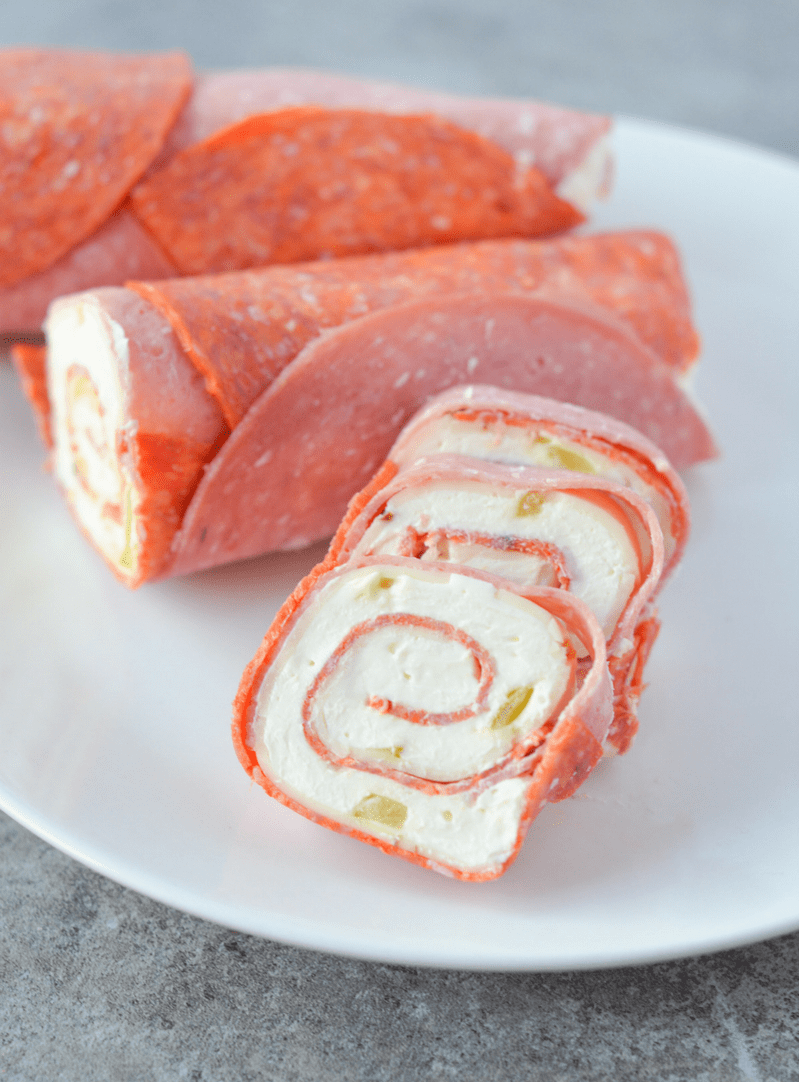 "These keto pinwheels are so delicious, you won't even miss the tortilla!". Recipe: HeyKetoMama.
Healthy Oven Baked Zucchini Chips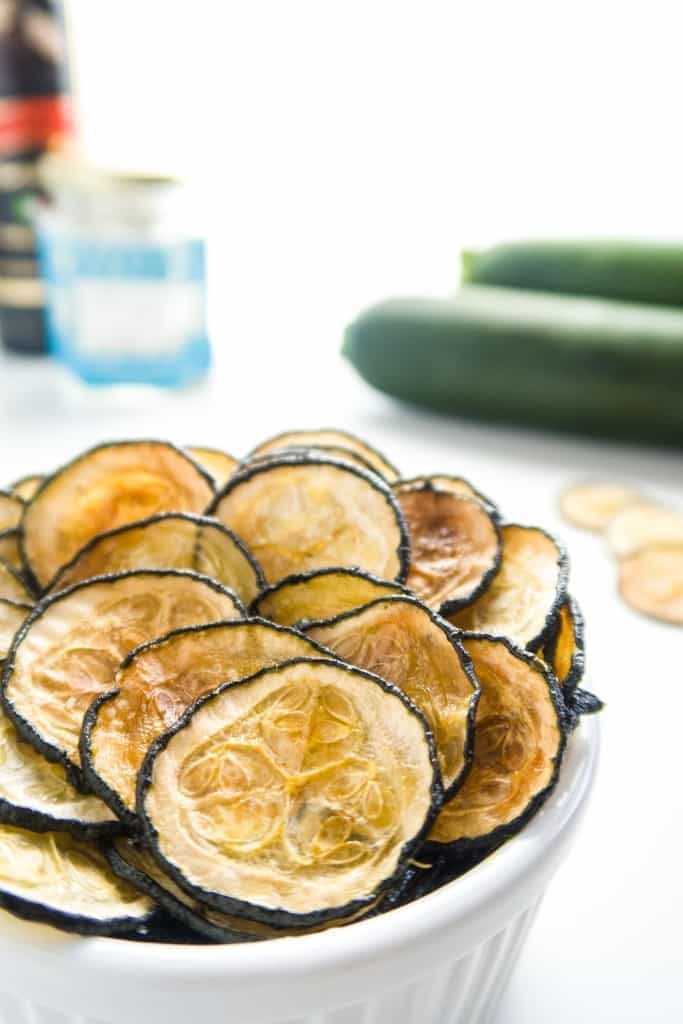 "See how to make zucchini chips in the oven OR dehydrator, with just 3 ingredients! This healthy baked zucchini chips recipe is so EASY! Low carb, keto, gf, and paleo, too.". Recipe: WholesomeYum.
Cucumber Sub
"How to make cucumber sandwiches without bread! This cucumber subs recipe is quick, simple, and easy to customize. Like a turkey sandwich without the carbs!". Recipe: WholesomeYum.
Disclaimer: Before starting any new diet and exercise program please check with your doctor and clear any exercise and/or diet changes with them before beginning. We are NOT doctors, nutritionists or registered dietitians. We do not claim to help cure any condition or disease. We do not provide medical aid or nutrition advise for the purpose of health or disease nor do we claim to be doctors or dietitians.