The Most Popular Sworkit Workouts On Pinterest!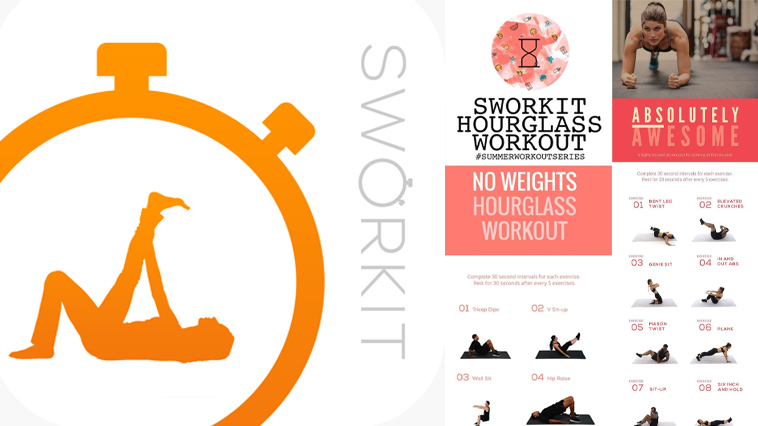 Fitness apps have been a rising trend since the development of the smartphone. Having a wealth of fitness and diet information and tools in the palm of your hand, has made it easier than ever before to start and stick to a healthier lifestyle.
'Sworkout' is one of the top fitness apps, marketed as, "The best personal trainer app to help you get (and stay) in the best shape of your life" with a lot of popular workouts and plans available!
We checked Pinterest and collected the most popular Sworkit workouts there for you to do and see if the app might be something you want to try! Be sure to save and share your favourites on social media!
Beginner Series Abs & Core Workout
Waist Cinching Ab Workout

Sworkit Hourglass Workout

Absolutely Awesome Workout

Golf Conditioning Workout

Sports Conditioning Surfer Workout

The Long Game Golfer Workout
Hiker Stretch Sequence

Kayaking Warm-Up Sequence

Surfs Up Workout