21 New Vegan Recipes That Make Starting A Vegan Lifestyle A Breeze!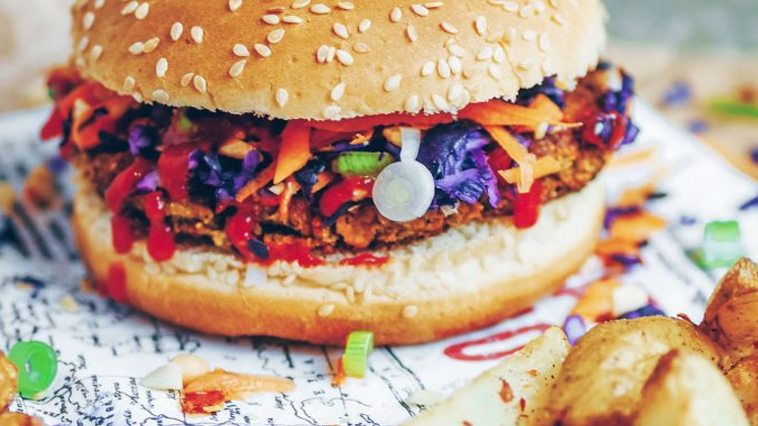 "Veganuary" is coming up at the end of this year. As you've probably worked out, Veganuary is going Vegan for the month of January. Starting the new year off trying a new diet/lifestyle and cutting out some unhealthier habits.
Going Vegan for a whole month can seem a bit daunting, but even if you try it for the whole month, a couple of weeks, or a few days, it can be fun to try new things, discover new foods and recipes and give yourself a bit of a challenge to start the year.
So we have collected 21 amazing vegan recipes that will help you ease into the transition! Ranging from simple recipes, a vegan twist on old favourites and some with a few more exotic elements to really keep you interested and open your mind to more possibilities! As always, save and share your favourites on social media! Enjoy!
New Vegan Recipes That Make Starting A Vegan Lifestyle A Breeze!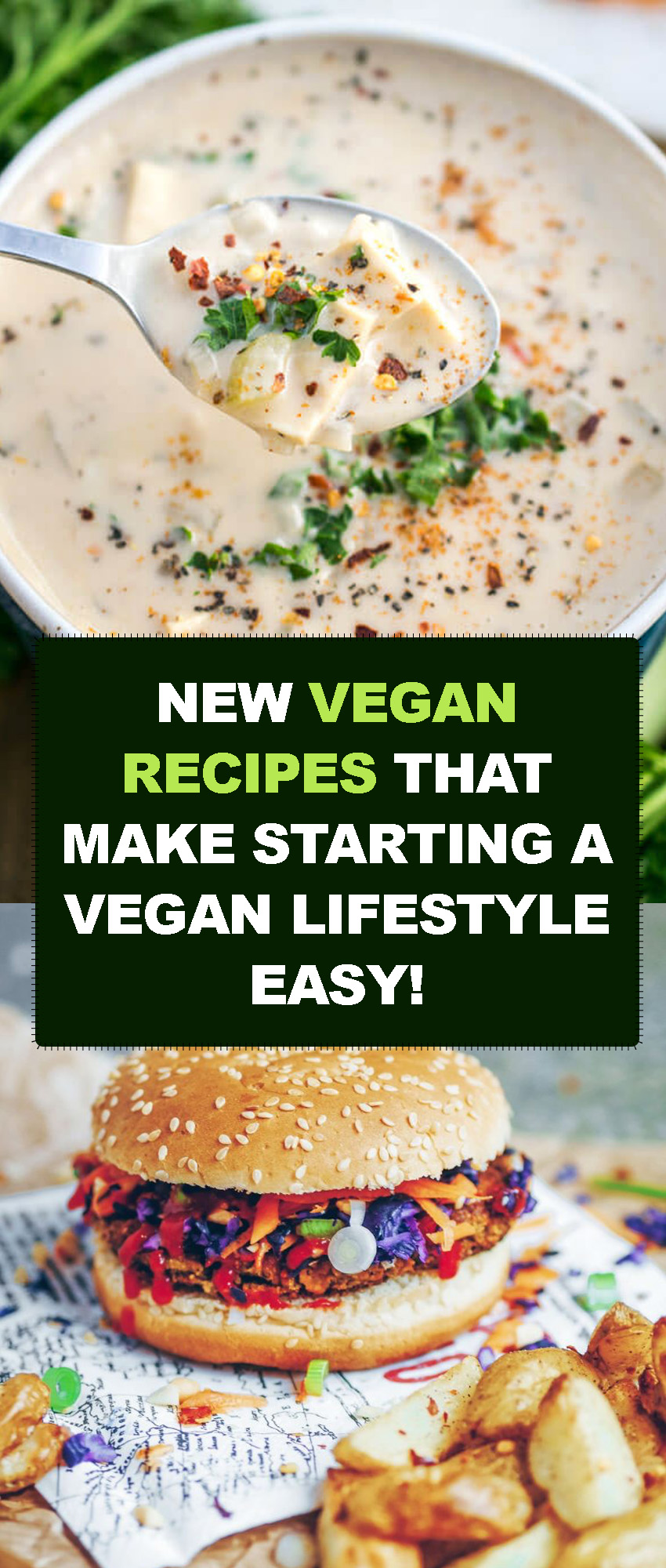 Vegan Avocado Pesto Grilled Cheese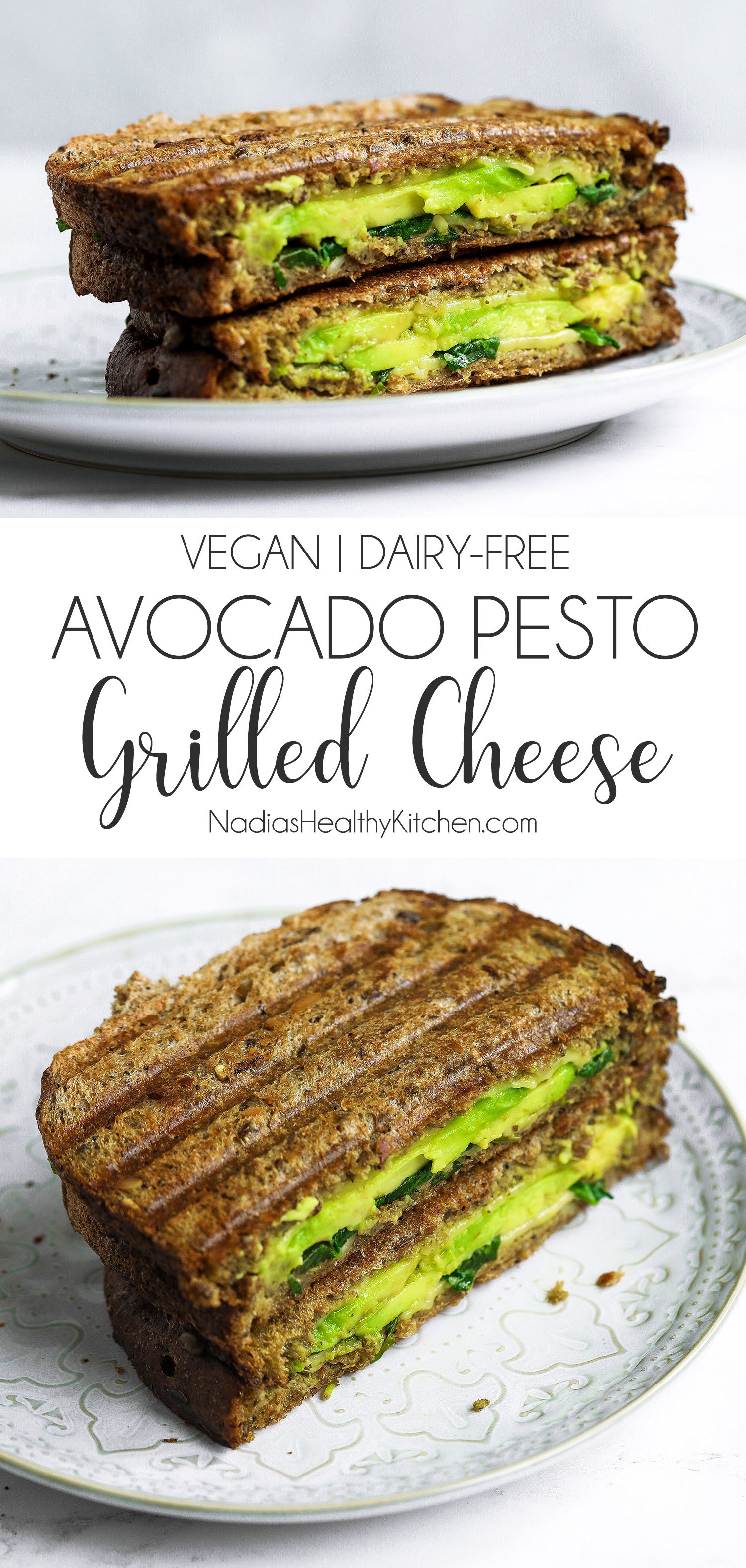 "A grilled cheese sandwich with a twist. The twist being this vegan avocado pesto grilled cheese toastie is SO MUCH BETTER than a plain cheese toastie. Add avocado to any sandwich and instantly it's ten times better! Especially when paired with pesto and cheese." Recipe: NadiasHealthyKitchen.
Skinny Vegan Macaroni & Cheese
"Satisfying, creamy, comforting, flavorful, whole wheat, and lightened up! This ultra creamy vegan macaroni and cheese is a new staple in our house!" Recipe: LayersOfHappiness.
Easy Vegan Lasagna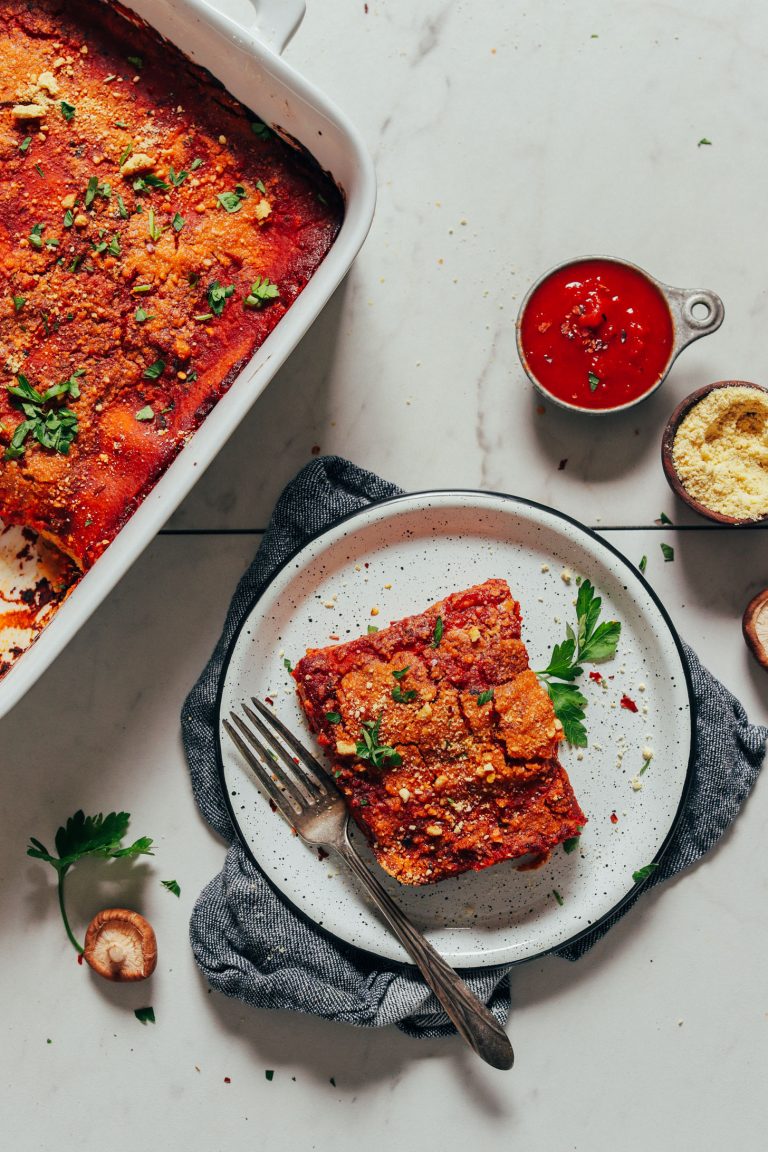 "This simple 10-ingredient lasagna is our plant-based take on classic lasagna. And dare I say, it's AMAZING! It all starts with sautéing protein-rich tempeh or mushrooms — your choice!" Recipe: MinimalistBaker.
Curried Tomato Lentil Soup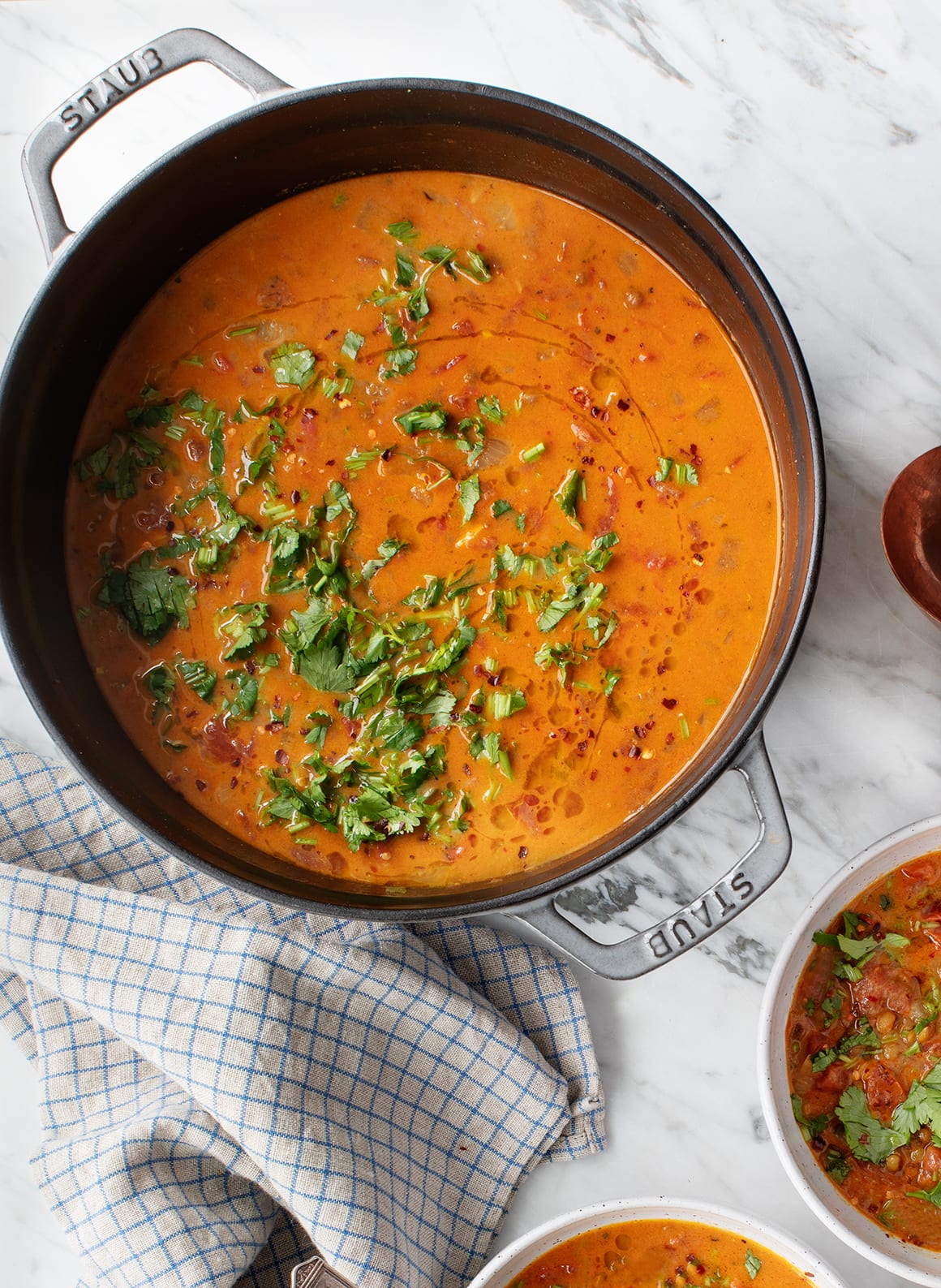 "Meet my new favorite lentil soup recipe! This vegan lentil soup is made with pantry ingredients. It's bright, deliciously spiced & weeknight-friendly, too." Recipe: LoveAndLemons.
Tofu Spaghetti In A Tomato Sauce (Vegan)
"My love for tofu knows no limits. I think it's such a versatile ingredient and a great one to include in any diet, but especially in a vegetarian/plant-based diet. It's a great source of good quality protein and an easy way to get a good chunk of your recommended calcium, omega-3 and iron daily intake. Also, it tastes sooo good! When seasoned correctly of course." Recipe: NadiasHealthyKitchen.
Roasted Sweet Potato And Chickpea Meal Prep Bowls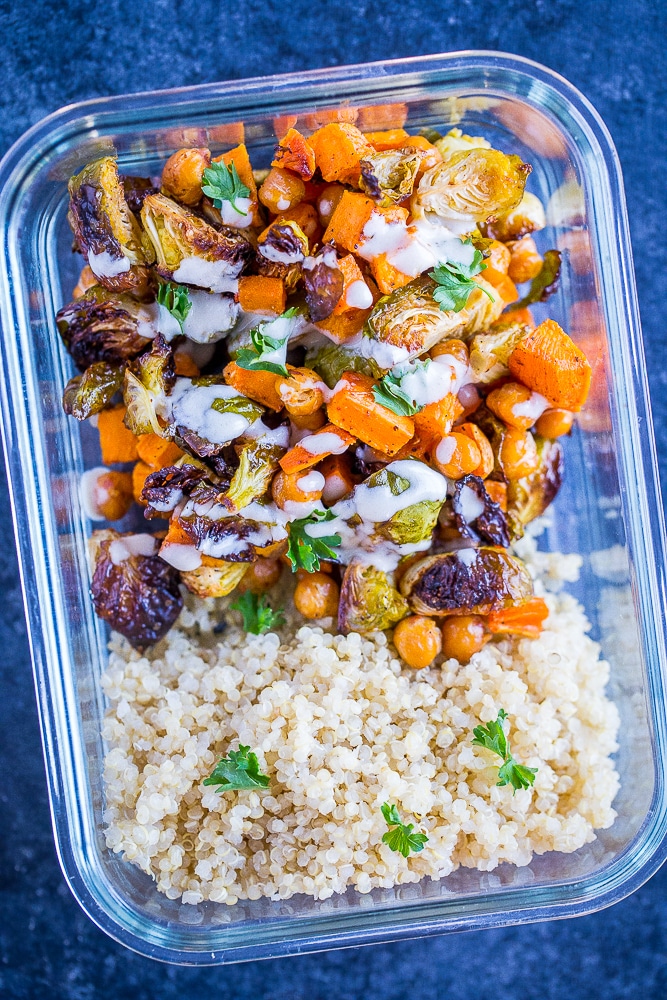 "These Roasted Sweet Potato and Chickpea Meal Prep Bowls are perfect for a hearty and delicious vegan meal prep recipe!" Recipe: SheLikesFood.
Asian Edamamee Burgers (Vegan)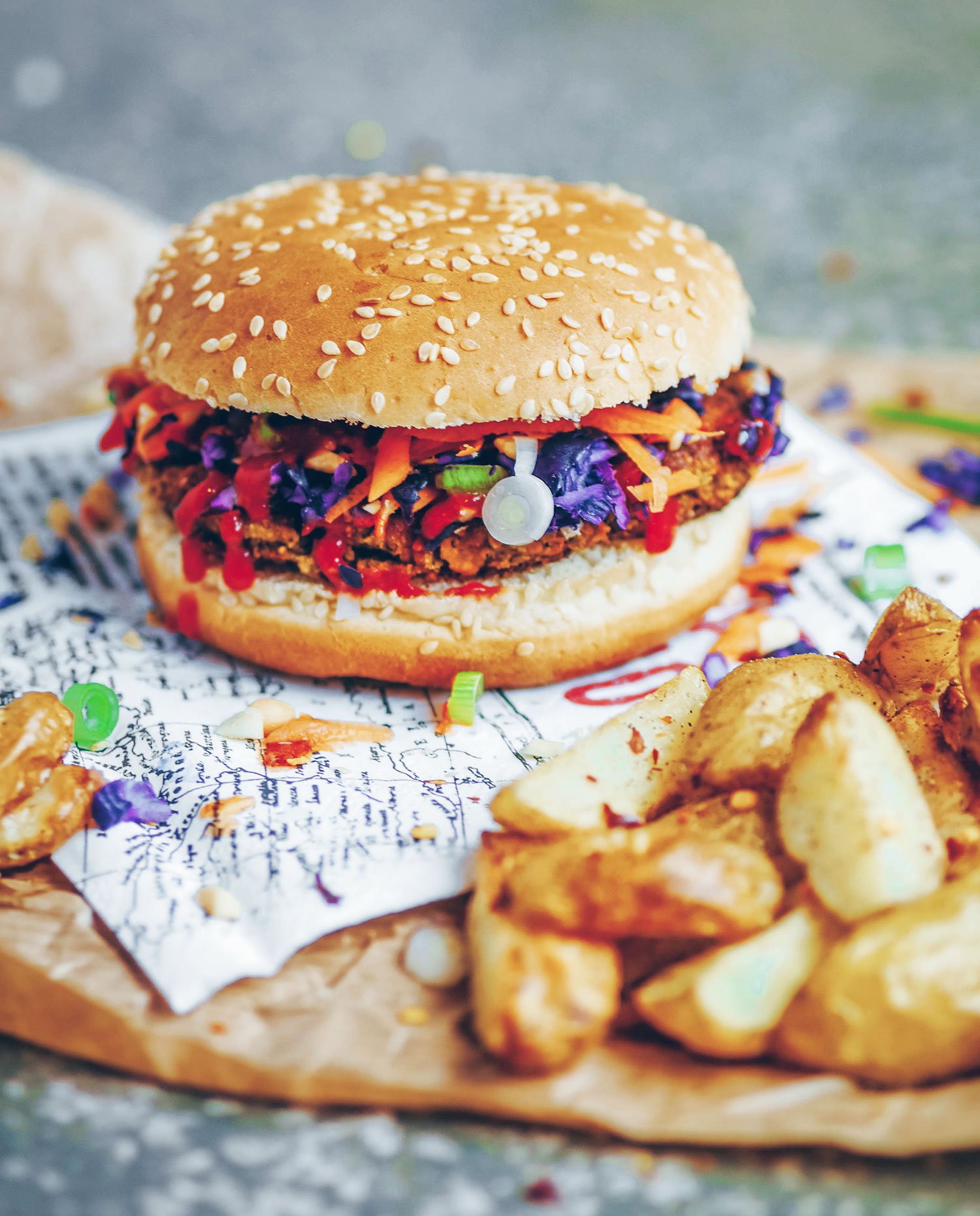 "Although burgers are considered as a junk food, they can be really healthy if made at home, especially ones packed with vegetables. You can make them even healthier my baking instead of frying (although they taste so much better shallow fried!). And if you're trying to cut calories, leave out the bun and serve your burger with a huge side salad, vegetables or roasted sweet potato wedges." Recipe: NadiasHealthyKitchen.
Broccoli White Vegan Pizza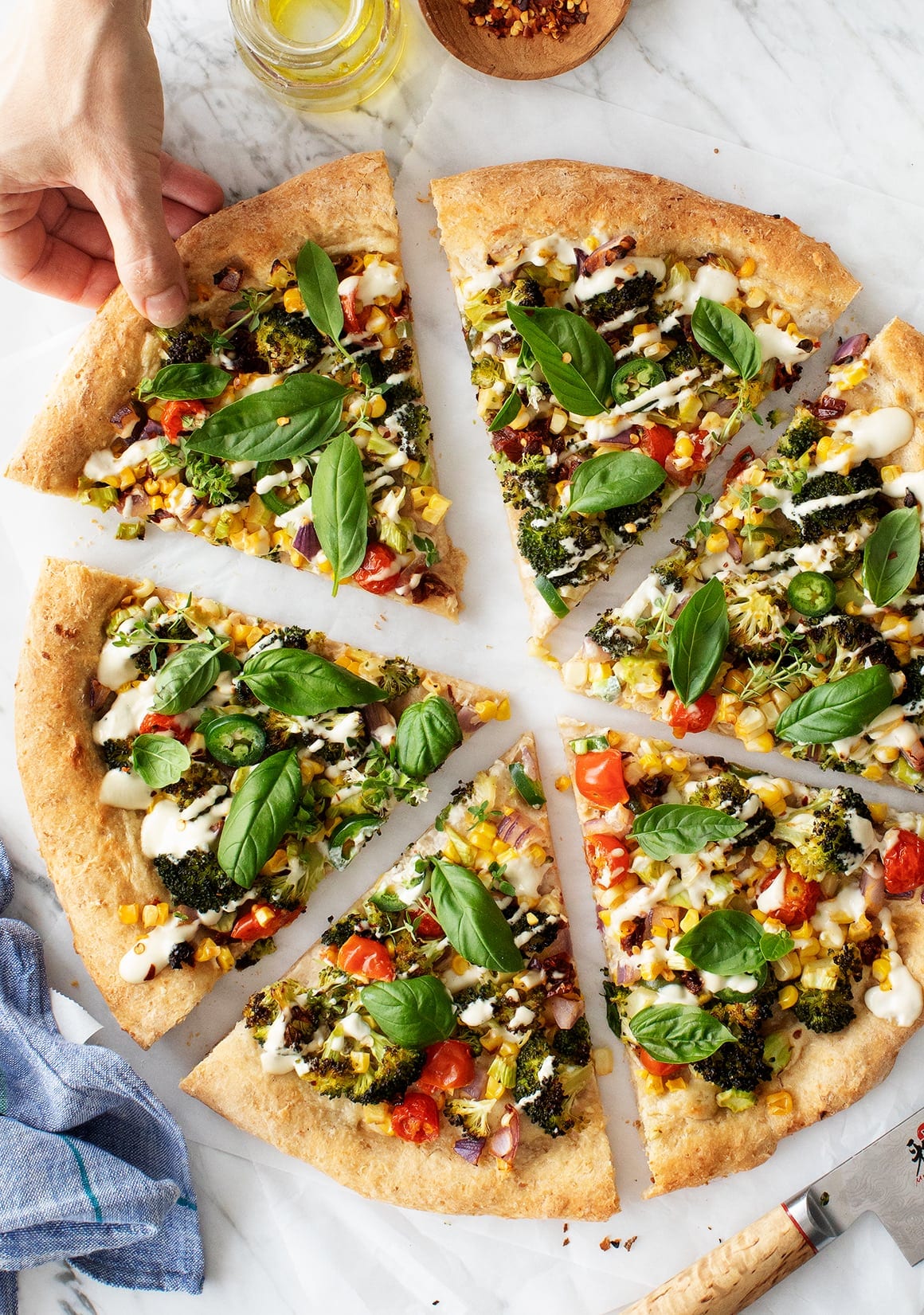 "You'll love eating your veggies on this yummy vegan pizza loaded with broccoli, corn, tomatoes, jalapeño, and creamy cashew sauce." Recipe: LoveAndLemons.
American Style Vegan Burgers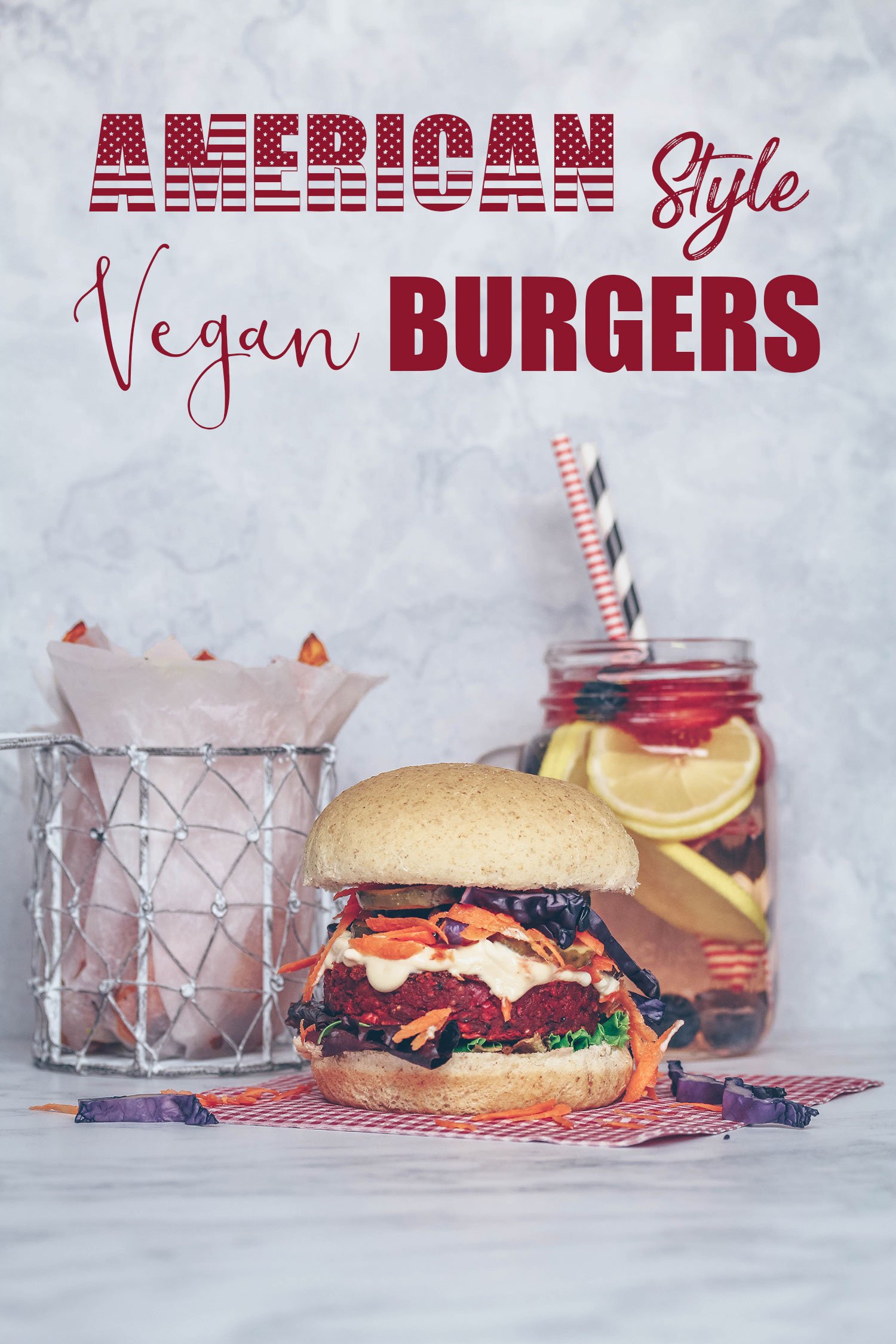 "When I think of American food, the first thing that pops into my head is burgers and fries, I mean French fries 😛 and for this recipe I chose to use Purple GOODMINZ for the base as I wanted the burgers to have that medium rare, pink-in-the-middle 'meaty' kind of feel." Recipe: NadiasHealthyKitchen.
The Best Vegan Meatballs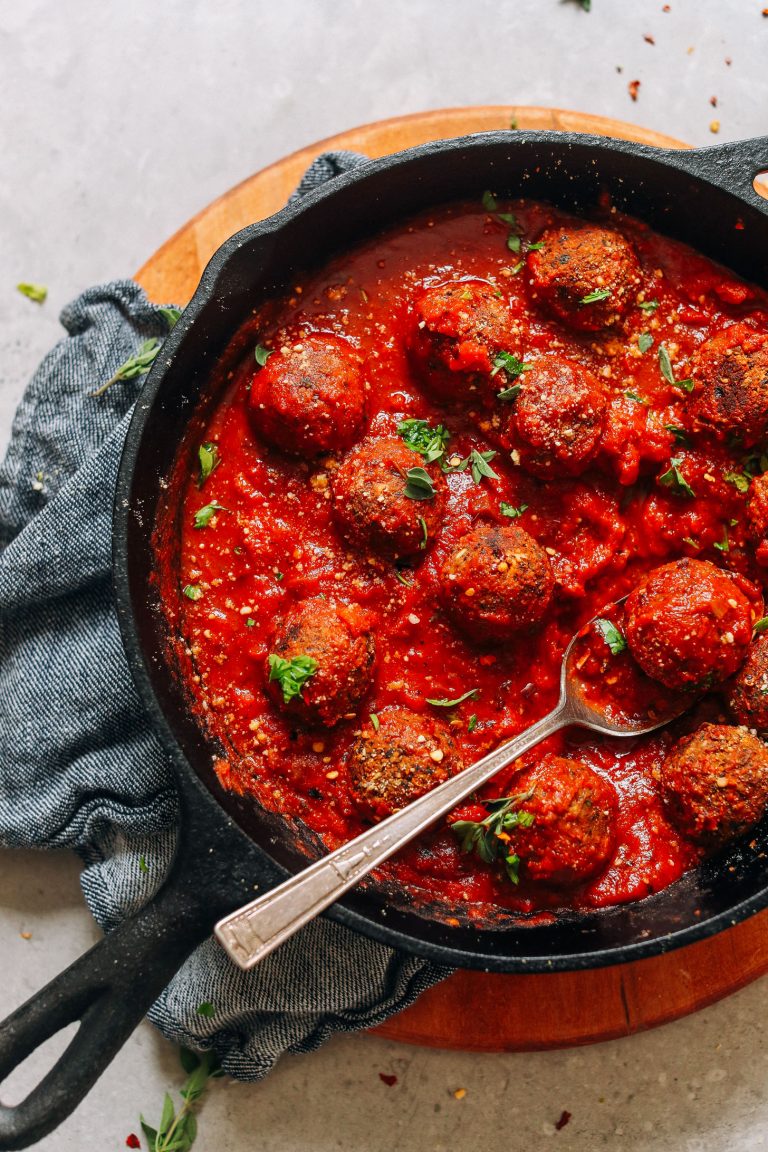 "Friends, this feels big. Vegan meatballs made with real food that are full of flavor, don't fall apart, aren't mushy, and are easy to make! Let's do this!" Recipe: MinimalistBaker.
Vegan Slow Cooker Tikka Misala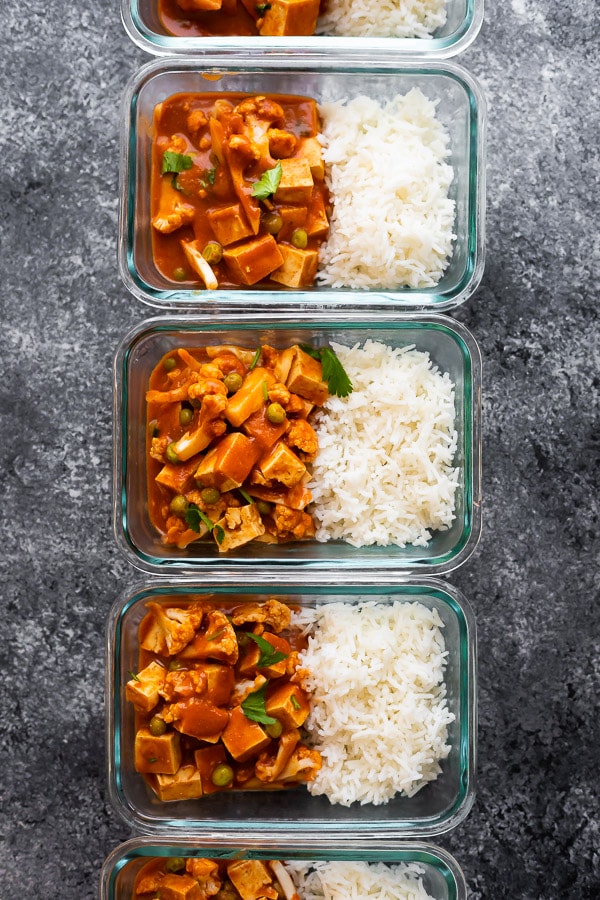 "This vegan slow cooker tikka masala is PERFECT for meal prep! It makes an easy freezer crockpot meal, and leftovers keep (and can be frozen) for healthy plant-based lunches." Recipe: SweetPeasAndSaffron.
BBQ Jackfruit Sandwiches (Vegan!)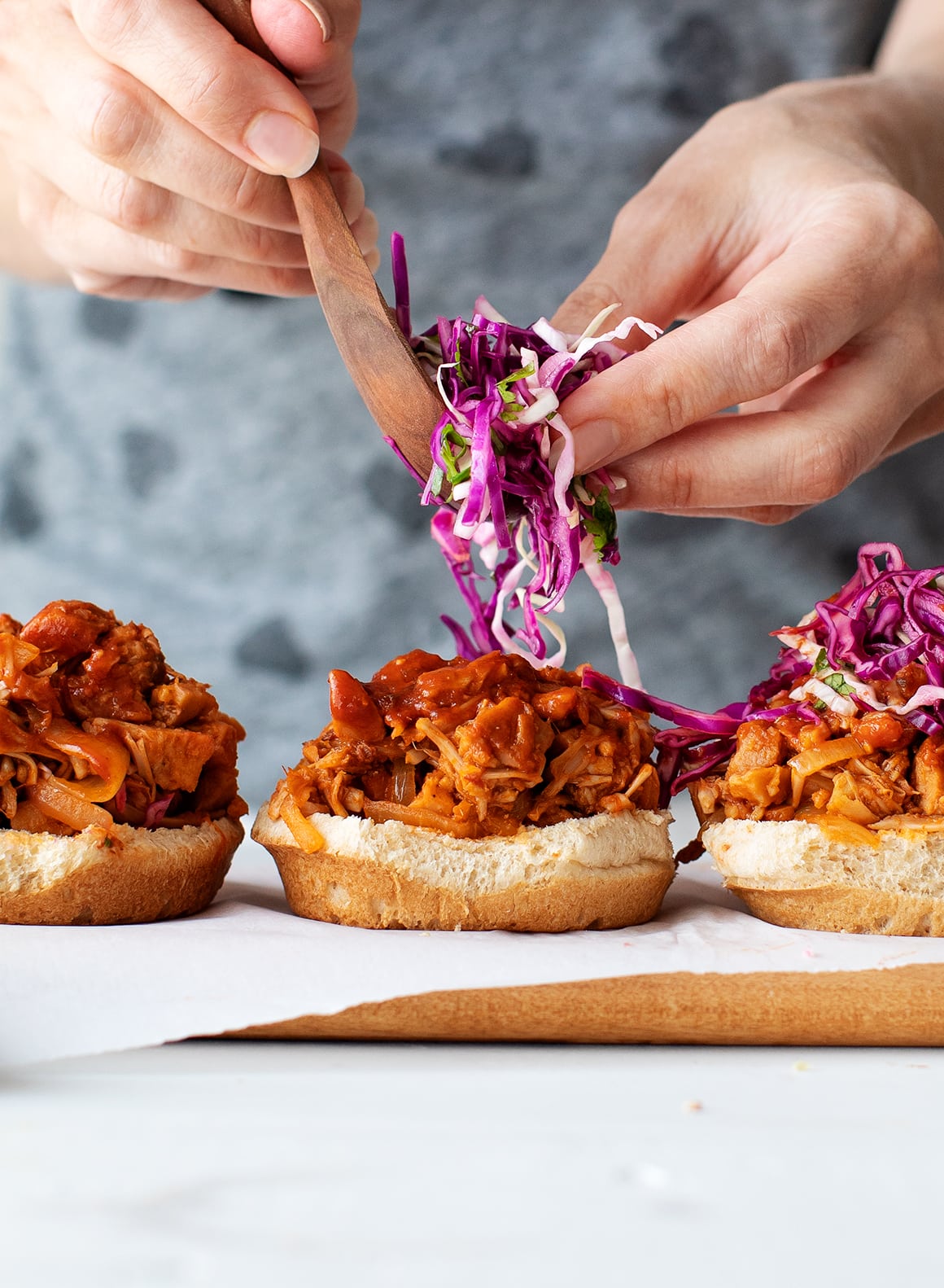 "These BBQ Jackfruit Sandwiches are the ultimate party food. They're easy to make ahead and have wonderful meaty texture and spicy/smoky flavor." Recipe: LoveAndLemons.
Vegan Moroccan Chickpea Skillet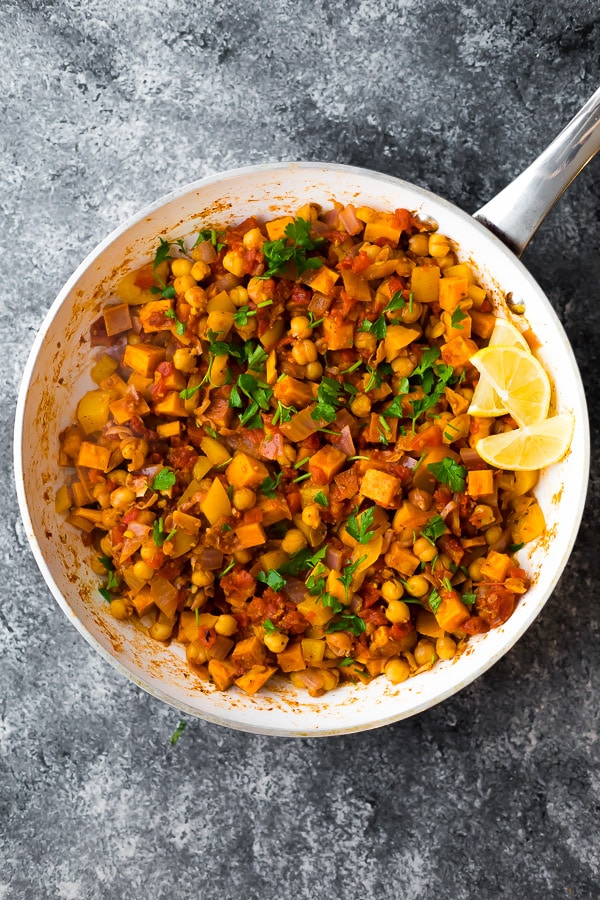 "Vegan Moroccan chickpea skillet is freezer-friendly and perfect for meal prep! With chickpeas, sweet potatoes and spicy Moroccan seasoning." Recipe: SweetPeasAndSaffron.
Easy Tofu Tacos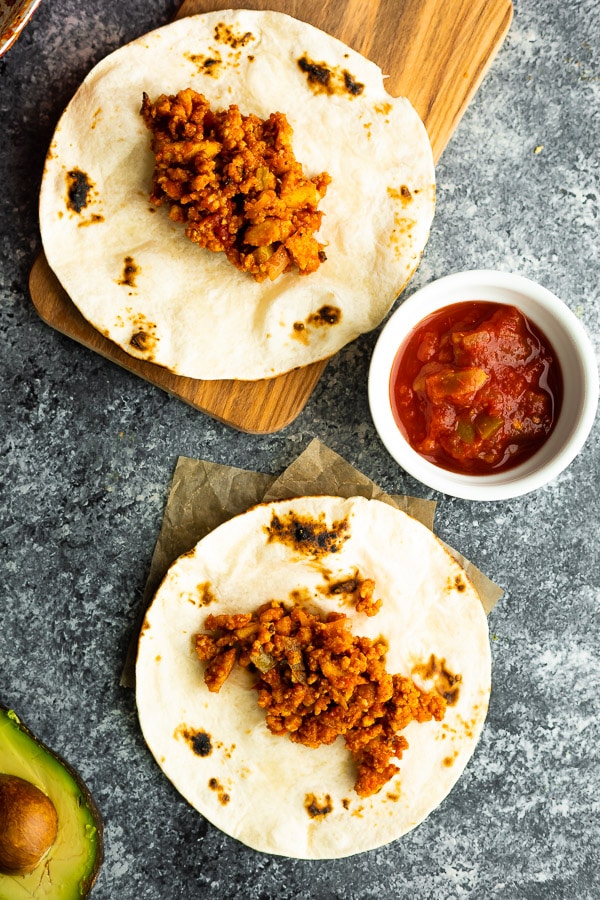 "Easy tofu tacos that have the BEST texture and are ready in 15 minutes. These vegan tacos would work great for meal prep or an easy weeknight dinner." Recipe: SweetPeasAndSaffron.
Vegetable + White Bean Summer Stew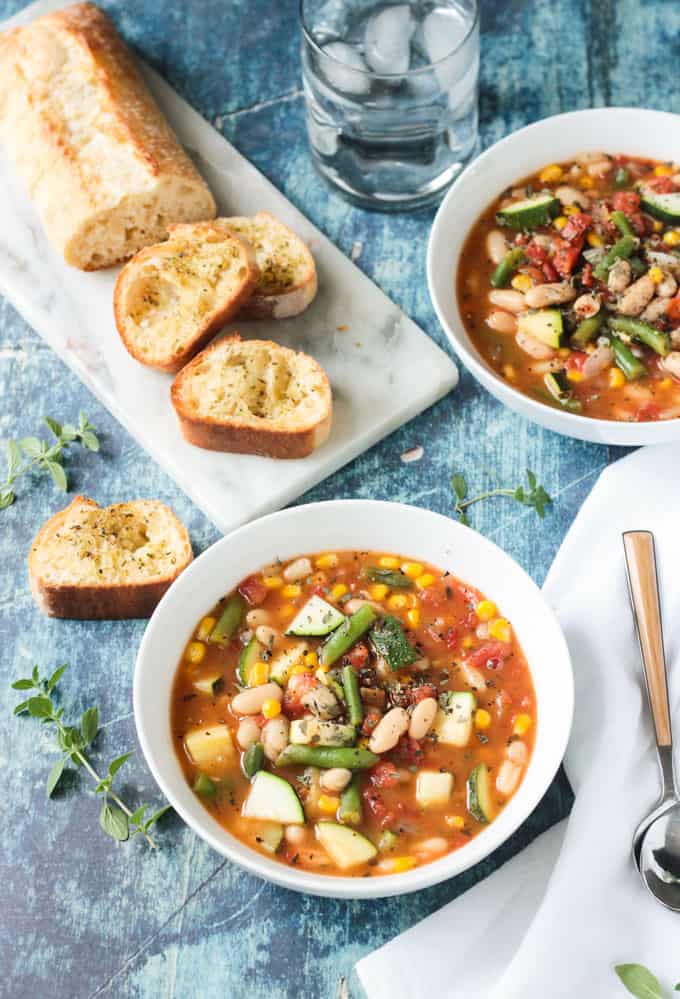 "Summer Stew from Vegan Yack Attack On The Go – an easy vegetable and white bean soup recipe that uses the best of summer garden offerings. It all comes together in less than 30 minutes!" Recipe: VeggieInspired.
Vegan BBQ Cheese Burgers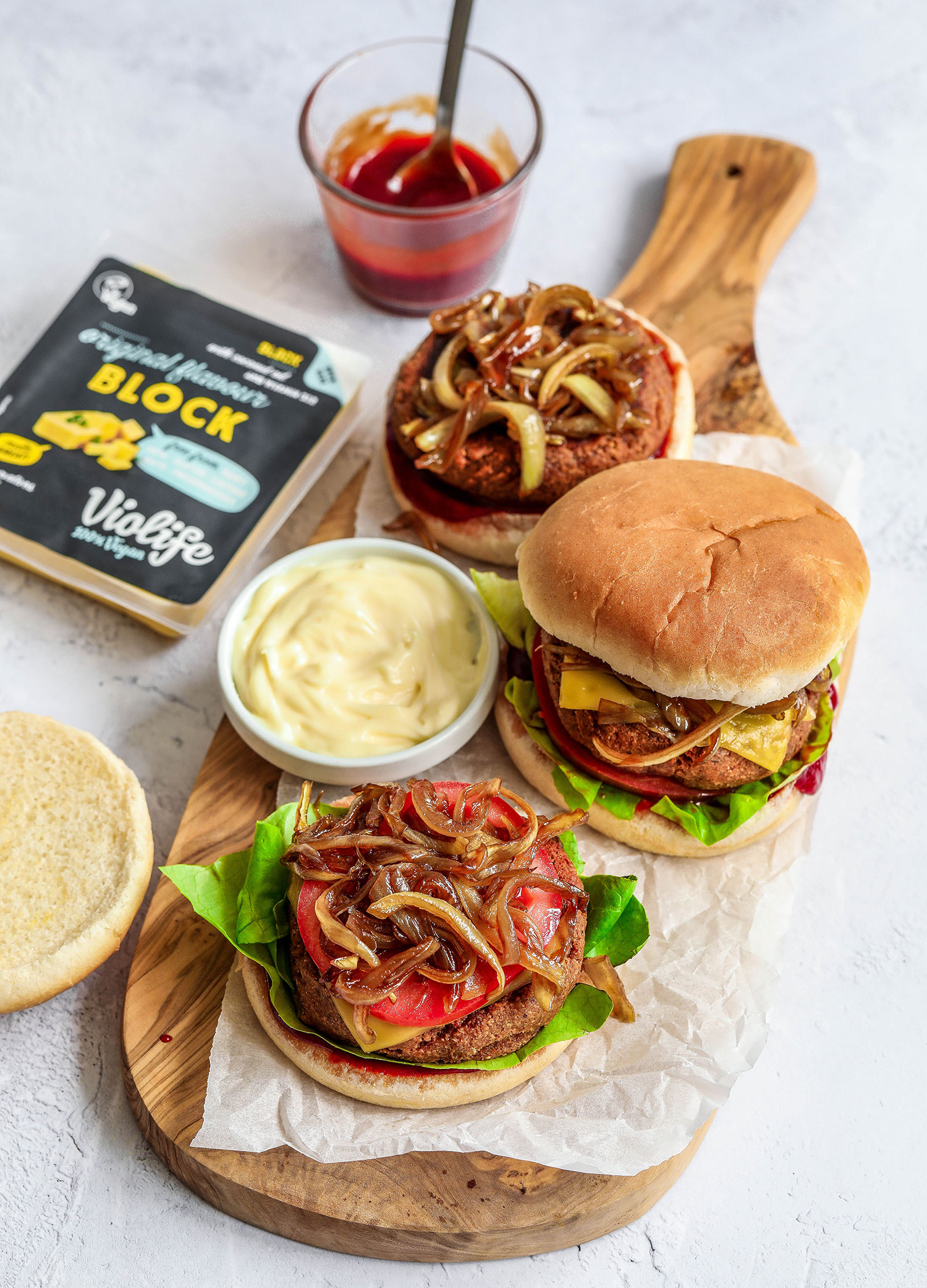 "These vegan BBQ cheese burgers are packed with amazing ingredients like beans, brown rice and cashews. Flavoured with BBQ sauce and topped with homemade balsamic caramelised onions. I wanted to create a cheesy vegan burger (because who doesn't love cheese?)" Recipe: NadiasHealthyKitchen.
Old Bay Clamless Vegan Chowder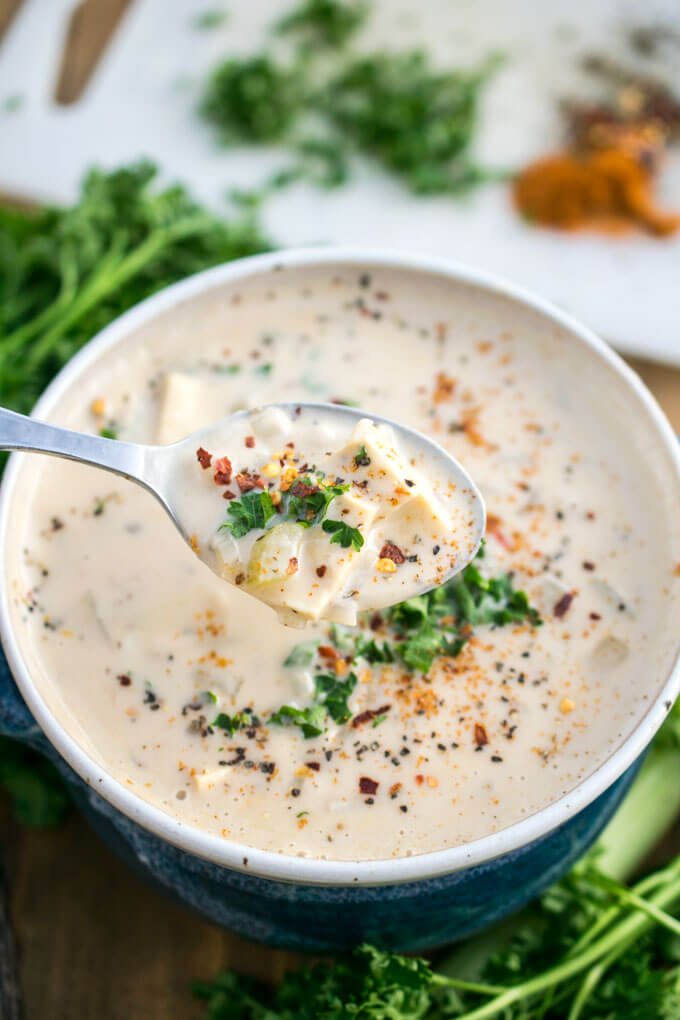 "Creamy vegan chowder, made vegetarian and clam-free with some sneaky protein ingredients. And, made dairy-free with my famous creamy soup base. Bonus… this vegan clam chowder is totally mushroom-free." Recipe: YupItsVegan.
Sweet And Sour Tofu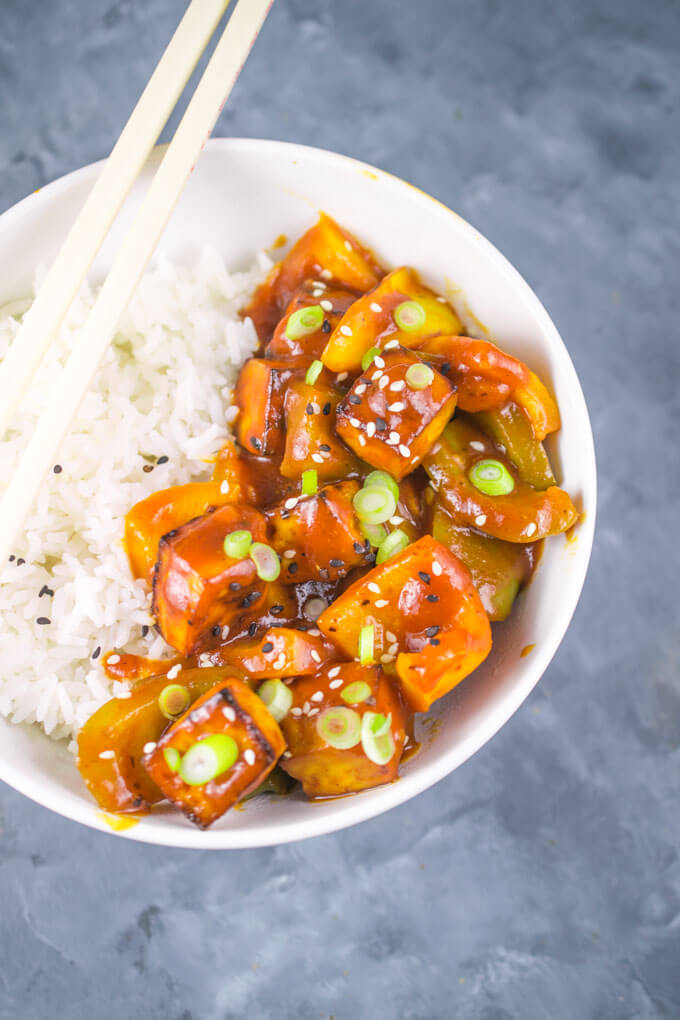 "Crispy (breaded or plain) tofu is drizzled in a tangy sriracha sweet and sour sauce with peppers and garlic to make this delicious, better-than-takeout spicy sweet and sour tofu!" Recipe: YupItsVegan.
Thai Peanut Cauliflower Wings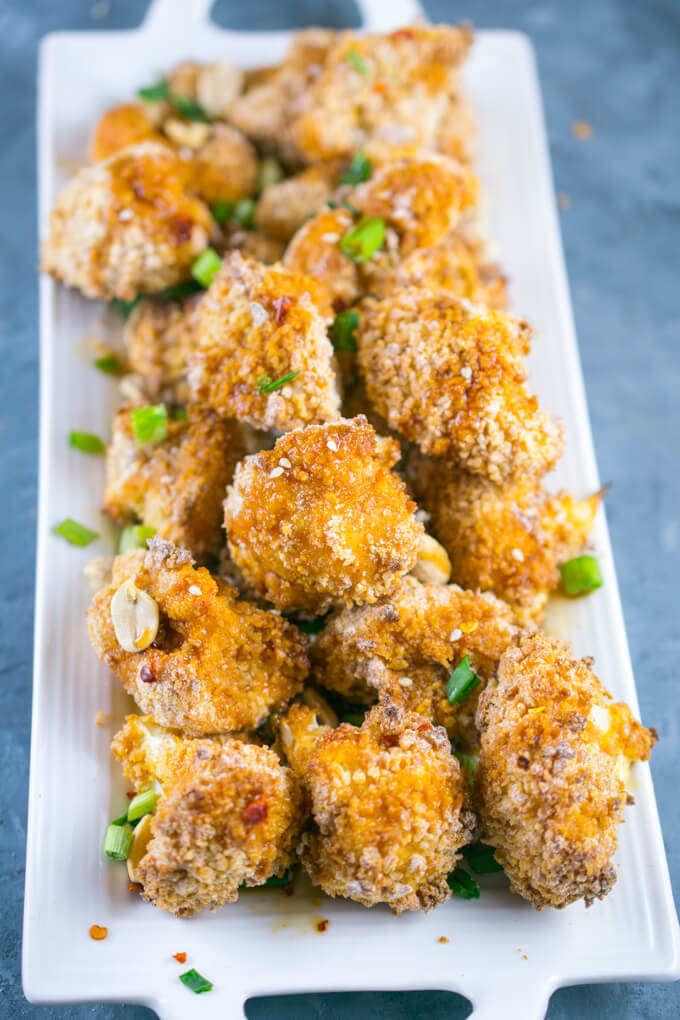 "These Thai peanut cauliflower wings are savory, crispy, and hard to stop eating. The recipe is made by dipping cauliflower in a peanut butter curry batter and baking it (not frying it!) until golden brown. Vegan as always and can easily be made gluten-free!" Recipe: YupItsVegan.
Vegan "Chicken" Garlic Slaw Burger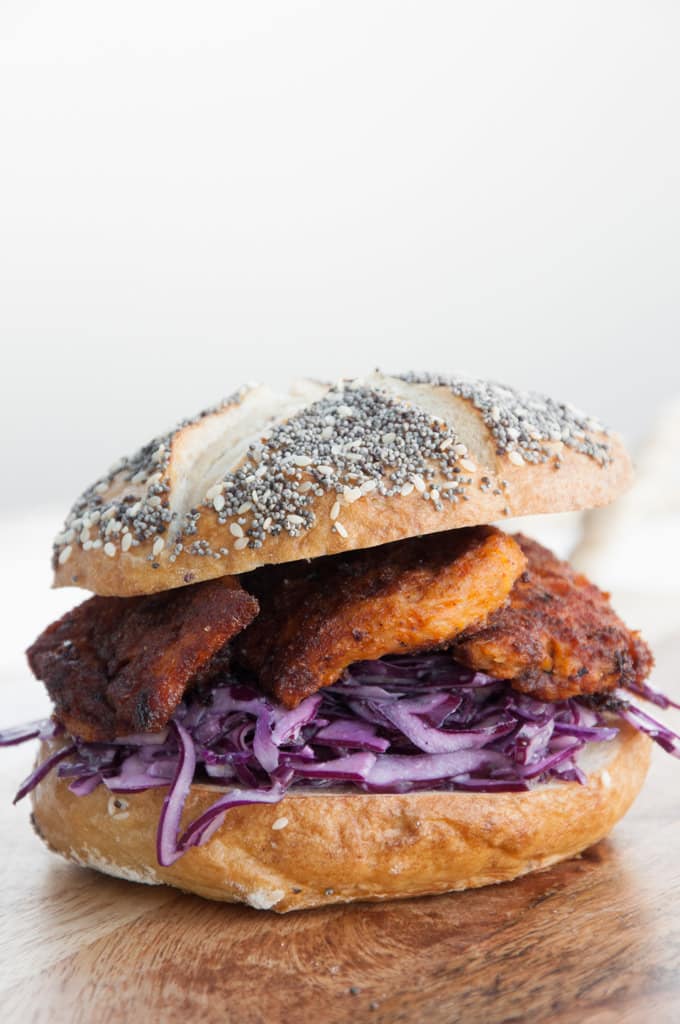 "Burger time is here! Remember the Garlic Slaw I posted a couple of days ago? Turns out, it's delicious in a burger as well – especially together with TVP (Textured Vegetable Protein) "chicken style" slices. The crunchy garlic slaw and the soft, well seasoned TVP slices go well together. Put that all in a homemade pretzel bun topped with seeds and I'm in heaven!" Recipe: ElephantasticVegan.
Amazing Vegan Mac And Cheese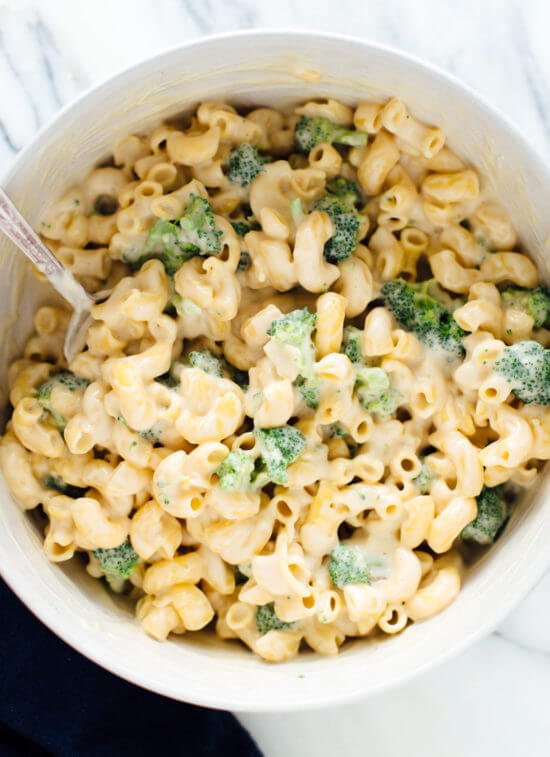 "From one cheese lover to another, I'm here to tell you that this mac and "cheese" is remarkably cheese-like and absolutely delicious." Recipe: CookieAndKate.