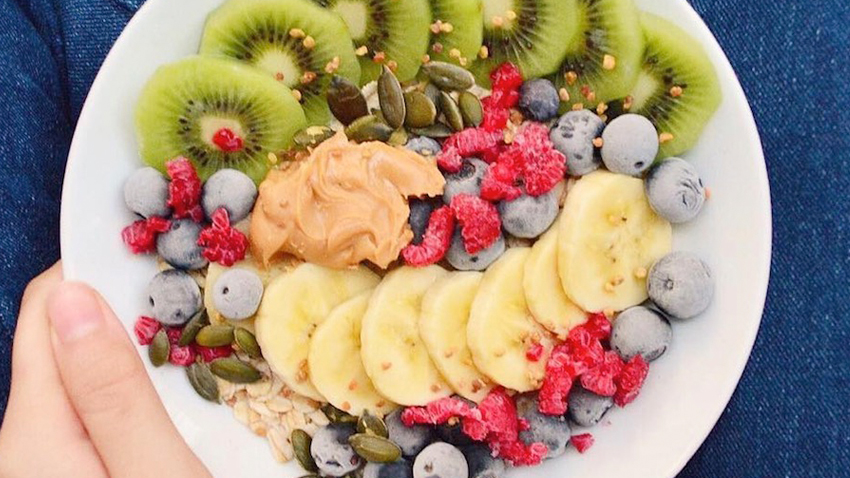 Overnight oats are the latest (and greatest) thing in breakfast recipes. Fast, Delicious, Healthy & Simple. What more could you possibly want?
As always, follow this recipe exactly or tweak it to your satisfaction! No chia seeds, no problem! Prefer peanut butter to honey, add in a big tablespoon! Enjoy!
Created & Photographed By AmysAppetite. Check Out Amy's Website Here: http://www.amysappetite.com/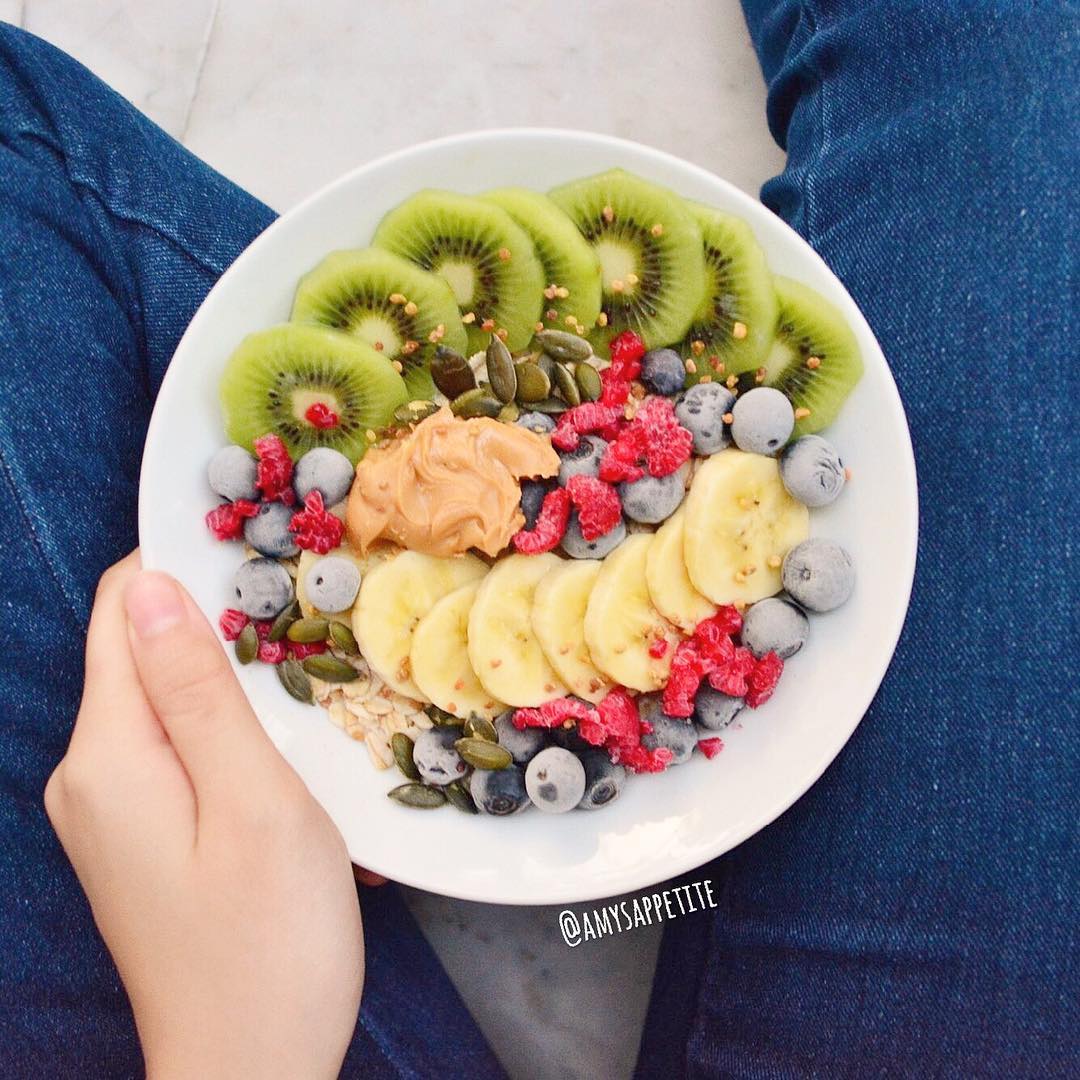 Super Healthy Vanilla Overnight Oats Recipe With Almond Milk & Chia Seeds!
Ingredients: Makes 1 Serving
3/4 cup rolled oats
1 1/2 cups almond milk
1 tbsp chia seeds
1 tbsp honey
1/2 tsp vanilla extract
Toppings:
Kiwi
Banana
Blueberries
Raspberries
Peanut butter
Pumpkin seeds
Bee pollen
Directions:
1. Mix all ingredients for your overnight oats together in a small bowl.
2. Stir well, cover and refrigerate overnight.
3. The next morning, remove from the fridge and top with your favorite fruits!