Jelly Devote's Reveals Her Best Tips For Reducing Bloating!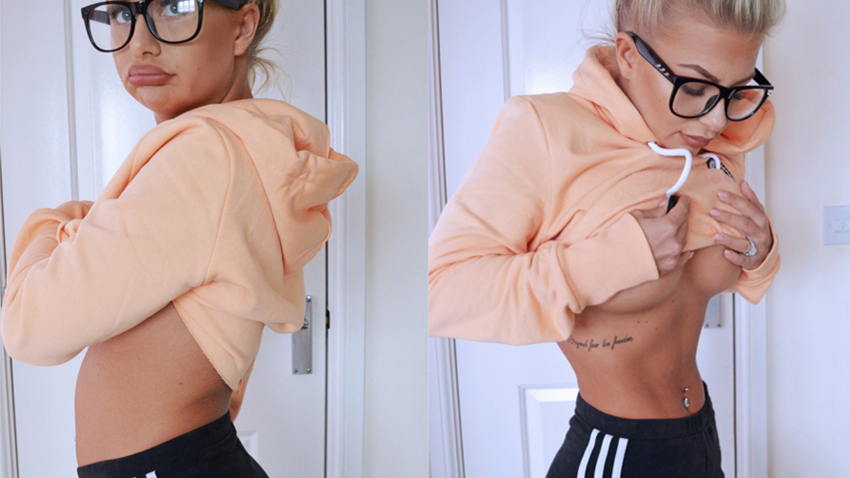 Jelly Devote is one of the top up and coming fitness models from Sweden, who has over 400,000 followers on Instagram and a hugely popular blog where she updates her fans with her daily diet, recipes, workouts and blog posts about her personal life. Jelly has lost over 20kg and regularly posts up her transformation pictures to help inspire people to lose weight and get fit!
Below we have collected excerpts from Jelly's blog regarding her tips for reducing bloating that helped her reduce the discomfort and look of a bloated stomach and water retention. Find out her secret below and how you can do it too!
Check Out Jelly Devote's Social Media & Website Here:
Website: http://daylife.se/jellydevote/
Instagram: @Jellydevote
Youtube: Youtube.com/JellyDevote
"So, since I posted a photo on instagram (@jellydevote) regarding bloating everyone wanted me to do a post about tips on how to not have it.
First off all, everyone gets bloated, its normal. But there is a few things I do to avoid it!"
Jelly's Tips
I try to drink loads of water.
Try to avoid gluten and lactose since some people's stomachs react to it.
Eat smaller portions, more frequently.
Avoid sparkling drinks, since the bubbles can bloat you.
Avoid too much fiber in your diet since it gives you gas.
Try to eat low FODMAP.
Be active (working out).
"So there are my tips on how to avoid bloating! Other than that, you just need to go with the flow. Everyone gets bloated and it's normal. Don't let it get you down."