100 Keto Recipes That Taste Amazing & Will Help You Burn Body Fat!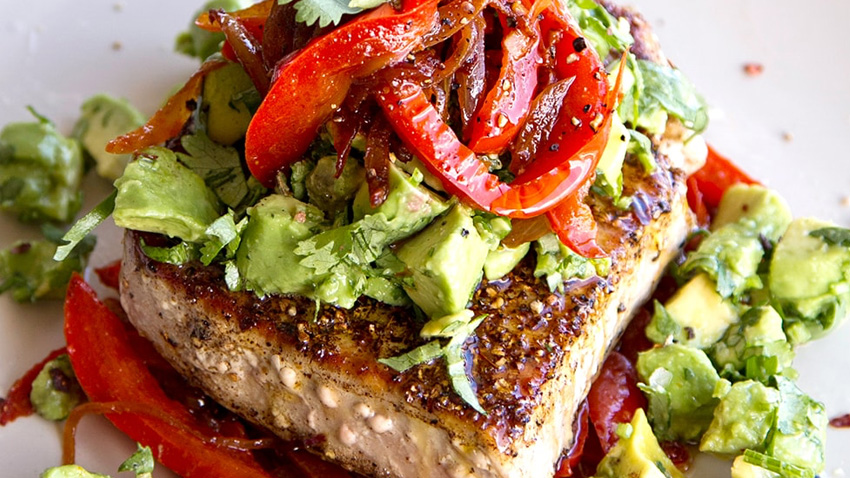 Keto is one of the hottest diet trends around at the minute and we are here to help you stick with the plan!
If you don't know, Keto, in simple terms, is a diet high in fat and very low in carbs. It's perfect if you love meat, cheese and bacon, but not so good if you love bread and pasta! However, these recipes can help reduce these carb cravings by clever substitutes and low carb versions of your favourite high carb meals.
We have collected 100 incredible, weight loss keto recipes that are packed with protein and equally as important, taste absolutely amazing! As always, save and share your favourites on social media so you and your friends can try them later. Enjoy!

100 Keto Recipes That Taste Amazing & Will Help You Burn Body Fat!
Mexican Tuna Steak, Sweet Red Peppers & Avocado Salsa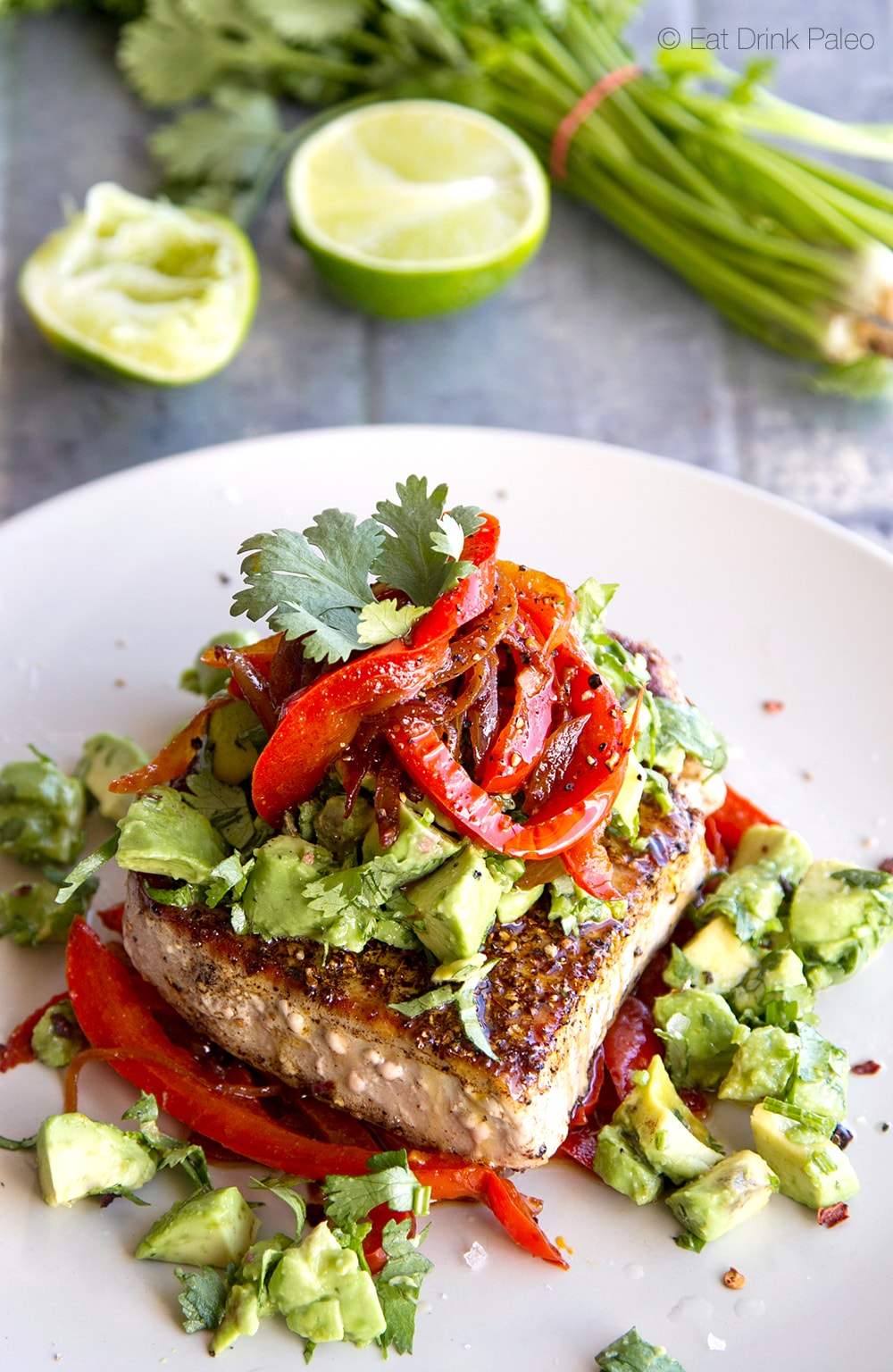 "In my quest to eat more fresh fish this year – and by that I mean to expand my repertoire of salmon – I decided to finally make something with tuna. This recipe features tuna steaks pan-fried in coriander seeds and lime zest brown butter, cumin and paprika sweet onion and red peppers, topped with zesty avocado salsa." Recipe: EatDrinkPaleo.
Grilled Chili Lime Chicken Tacos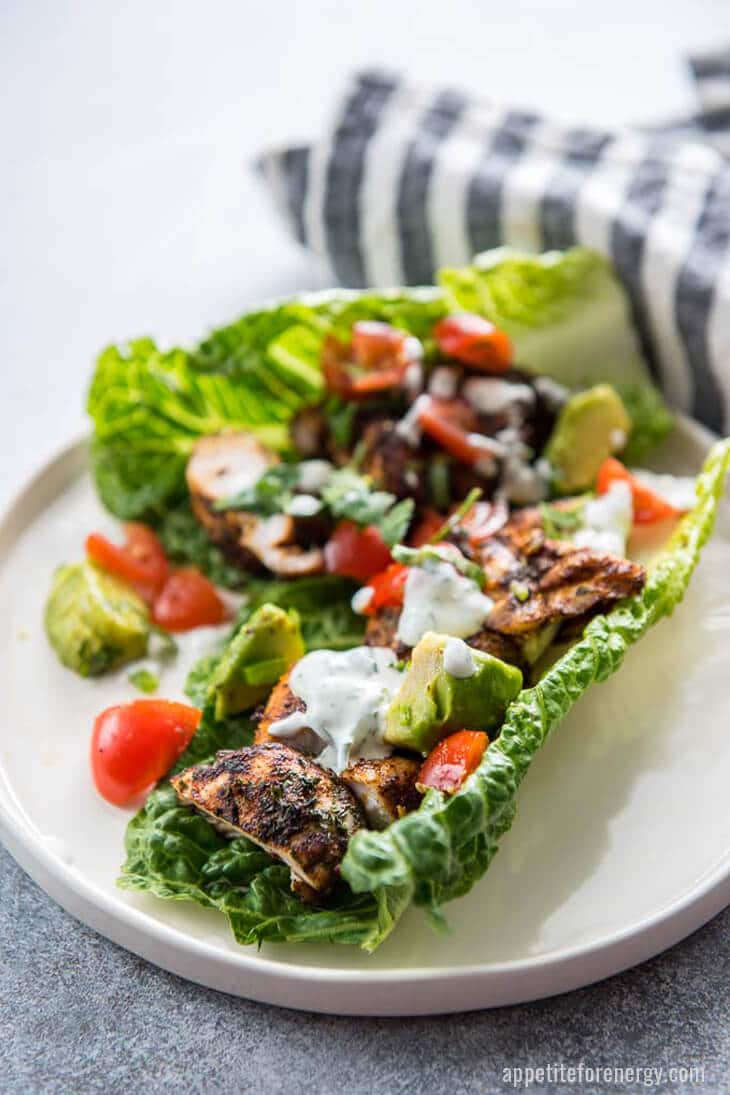 "Probably the best recipe for Grilled Chicken Tacos you will ever try! Spicy chicken with a zesty avocado salsa and drizzled with sour cream dressing is your ultimate keto-friendly summer grill recipe. Ready in 30 minutes…" Recipe: AppetiteForEnergy.
Best Low-Carb Butter Chicken Curry
"No more simmering Low-Carb Butter Chicken Curry all day long – get that unique combination of creaminess and spices that sing, in 30 minutes. No ninja meal prep or knife skills required.". Recipe: AppetiteForEnergy.
Bacon Wrapped Shrimp With Remoulade Sauce
"Bacon wrapped shrimp makes an easy low-carb 30-minute family dinner or a great appetizer for guests. Dip your shrimp into zingy remoulade sauce for a bite-sized flavor explosion!". Recipe: AppetiteForEnergy.
Keto Grilled Salmon Kabobs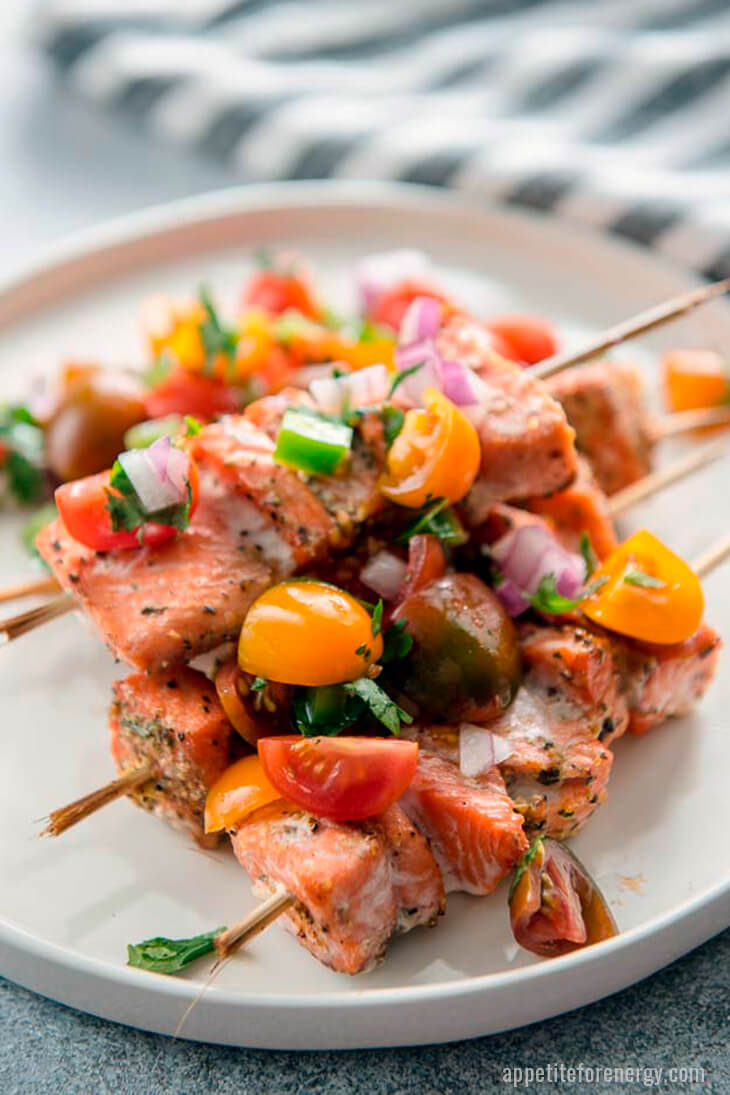 "This healthy Grilled Salmon Kabobs recipe, topped with a fresh tomato salsa is bound to become a firm favorite whether you follow a keto lifestyle or just like to eat real, tasty food. Ready in 30-minutes…" Recipe: AppetiteForEnergy.
30 Minute Low-Carb Burgers With Chipotle Mayo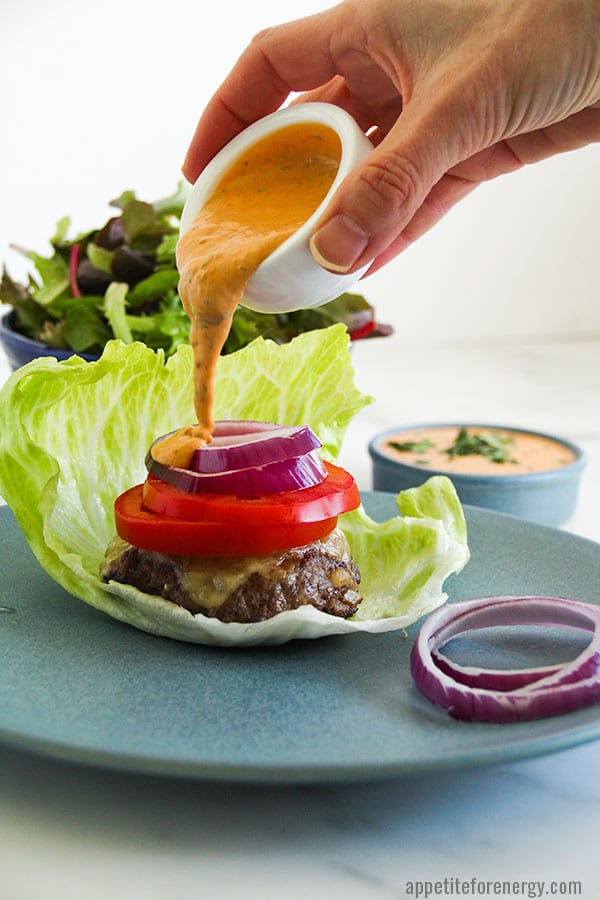 "This juicy, low-carb burger smothered in spicy chipotle mayo and wrapped in a crispy lettuce wrap is the ultimate in keto decadence. Don't tell anyone….". Recipe: AppetiteForEnergy.
Spicy Chicken Sausage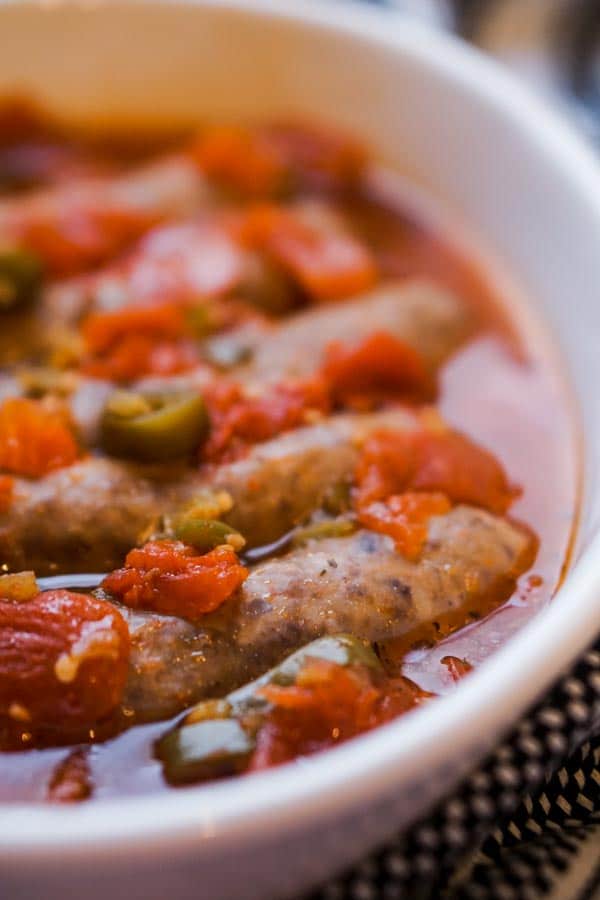 "spicy chicken sausage recipe! Huzzah! I know how much you guys all like unfussy, straightforward meal ideas. Mix a few things, throw it in the oven, and voila: dinnertime. If that sounds like your speed, you're in luck today. I'm going to show you which storebought spicy chicken sausages are perfect for keto and share a fantastic recipe even the worst of cooks can pull off.". Recipe: Ketogasm.
Keto Chicken Parmesan Casserole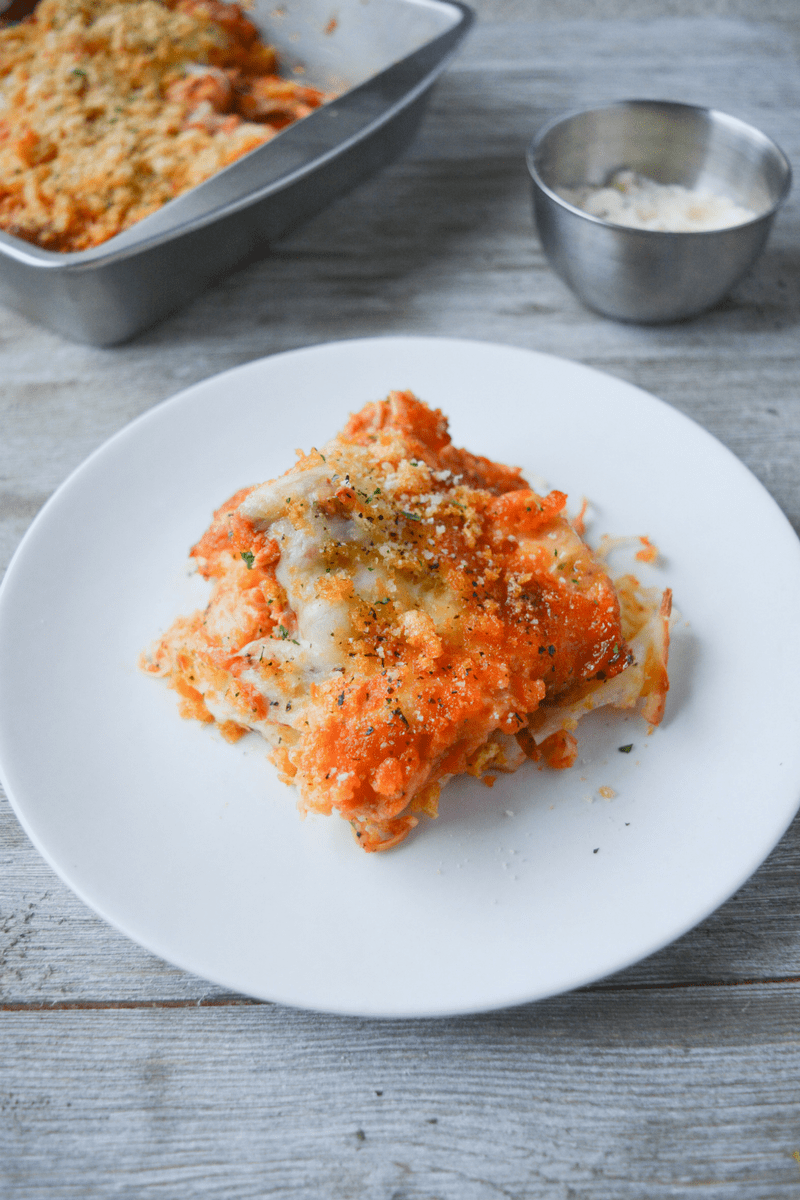 "This Keto Chicken Parmesan Casserole is a super easy dinner recipe that's bursting with savory, flavorful, cheesy, tomatoey flavor! Your whole family will love it, and you'll love how simple it is to put together!". Recipe: HeyKetoMama.
Low Carb Slow Cooker Chinese Five-Spice Beef
"Fresh grated ginger, red peppers, and minced garlic are all part of this Low Carb Slow Cooker Chinese Five-Spice Beef, a savory dish that will satisfy your Asian-style cuisine cravings!". Recipe: HeyKetoMama.
Low Carb Crispy Fried Wings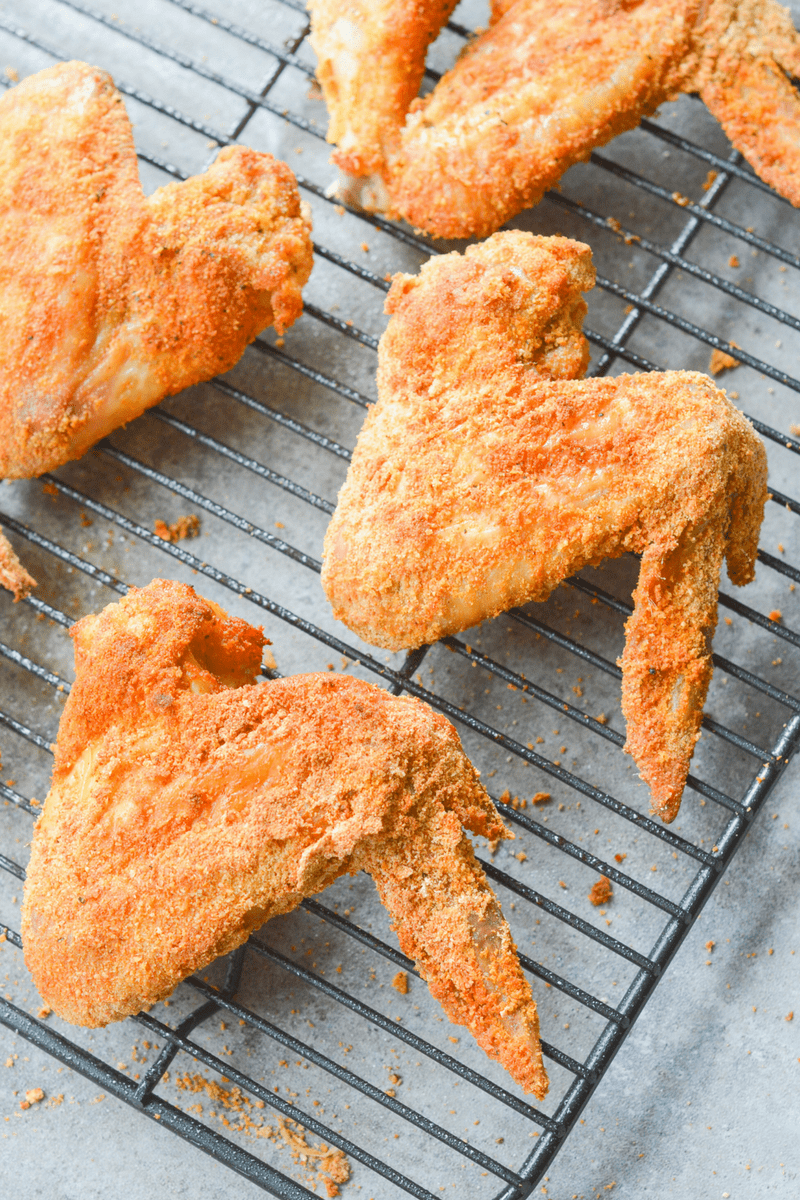 "These Low Carb Crispy Fried Wings are a delicious and healthy way to satisfy that fried chicken craving without the traditional flour! ". Recipe: HeyKetoMama.
Chicken Meatballs Stuffed With Provolone Cheese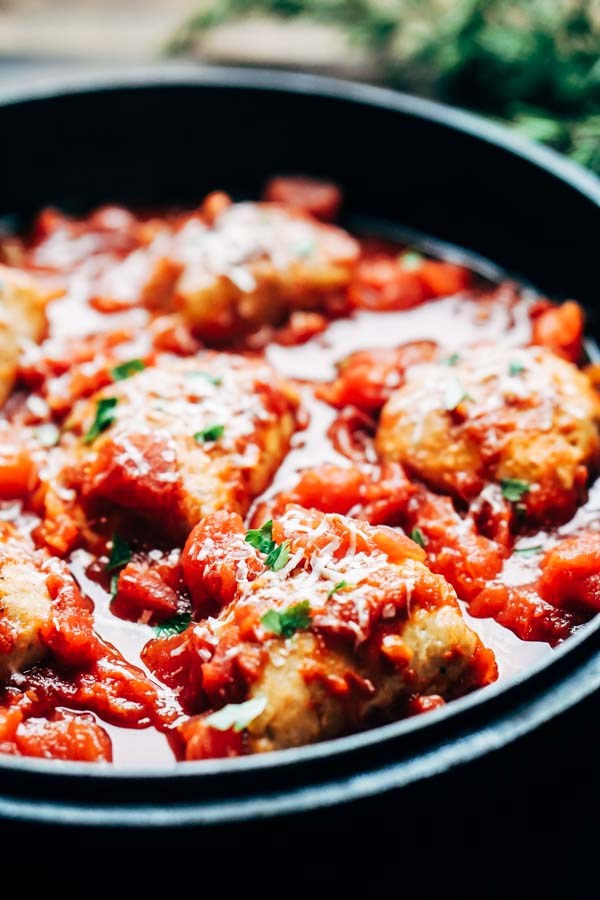 "Chicken meatballs are one of my favorite things to eat! Keto meatballs consistently pop up on my weekly menu plan. They're delicious and simple, but lend themselves to a variety of flavors. These chicken meatballs stuffed with provolone cheese are always a hit with the family." Recipe: Ketogasm.
Jalapeno Poppers Smoked With Bacon And Cream Cheese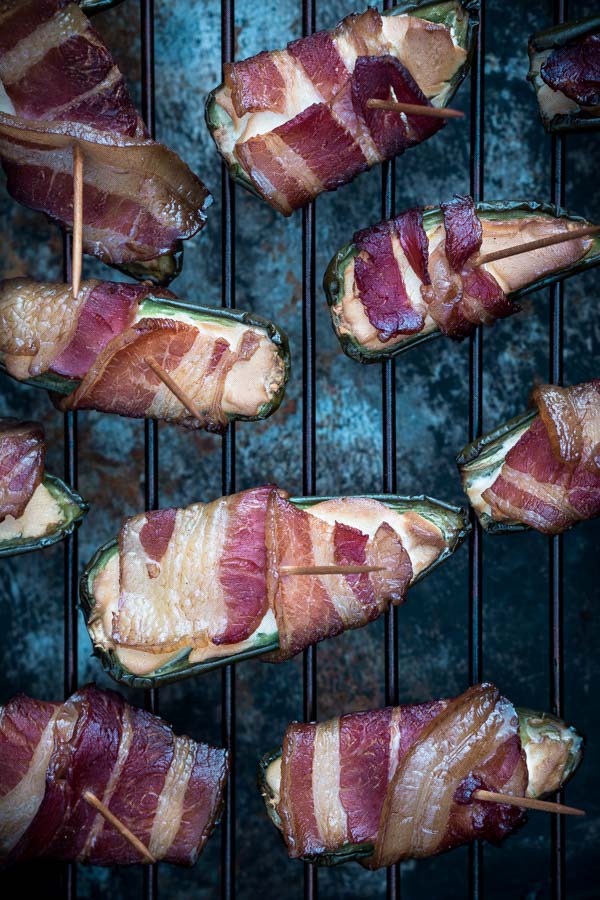 "Football season is upon us. I'm not a sports person, so for me, this means next to nothing besides dodging carb-loaded game day snacks and listening to my friends yell at the tv. Although indulgent, bacon-wrapped jalapeno poppers are usually a safe bet as party food goes. My low carb jalapeno poppers recipe kicks the flavor up a level by adding one of my favorite "ingredients": smoke." Recipe: Ketogasm.
Keto Butter Chicken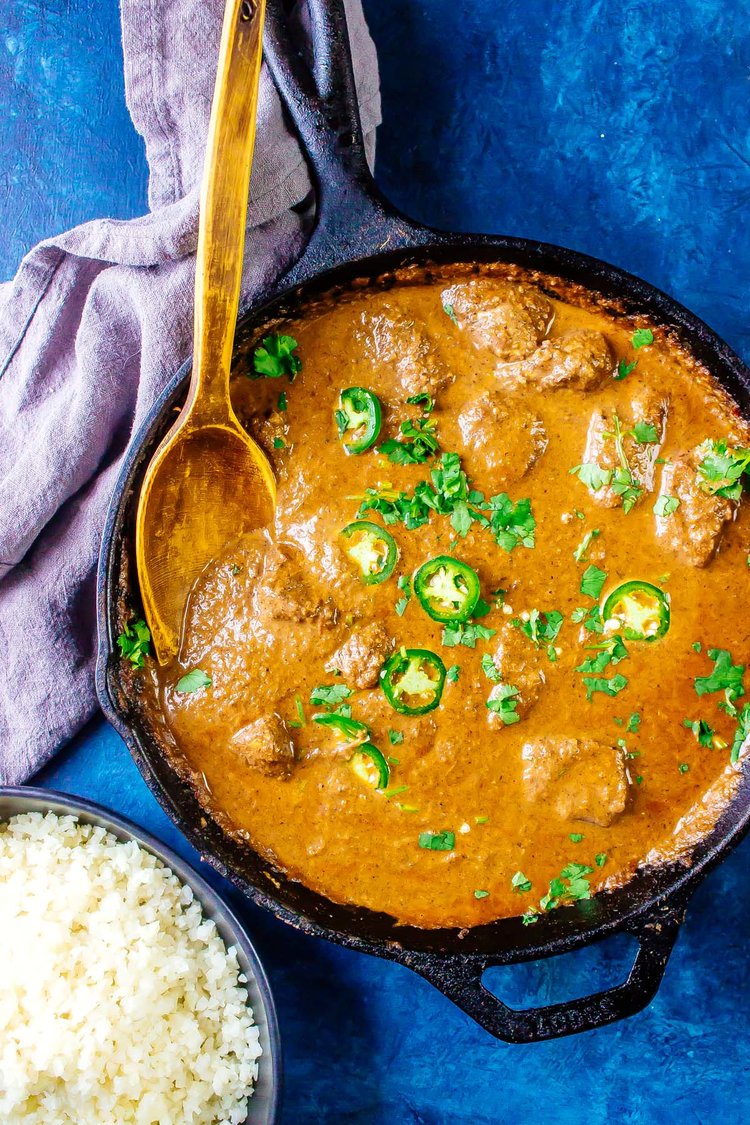 "This may be a little of a curve-ball, but if you want to make the most (nutritiously speaking) out of this butter chicken, forgo the butter. Wait, what? Yeah you heard me… substitute ghee in its place." Recipe: CastIronKeto.
Keto Enchiladas
"So you could say I was skeptical when I began prepping the ingredients for this recipe, all the way through shooting the pictures. However, when I sat down with a plate of two enchiladas, I made my way through the first one and was stuffed. I was pleasantly surprised with how filling each enchilada was, and I hope you with be too!" Recipe: CastIronKeto.
Shredded Beef Ragu With Sweet Potato Noodles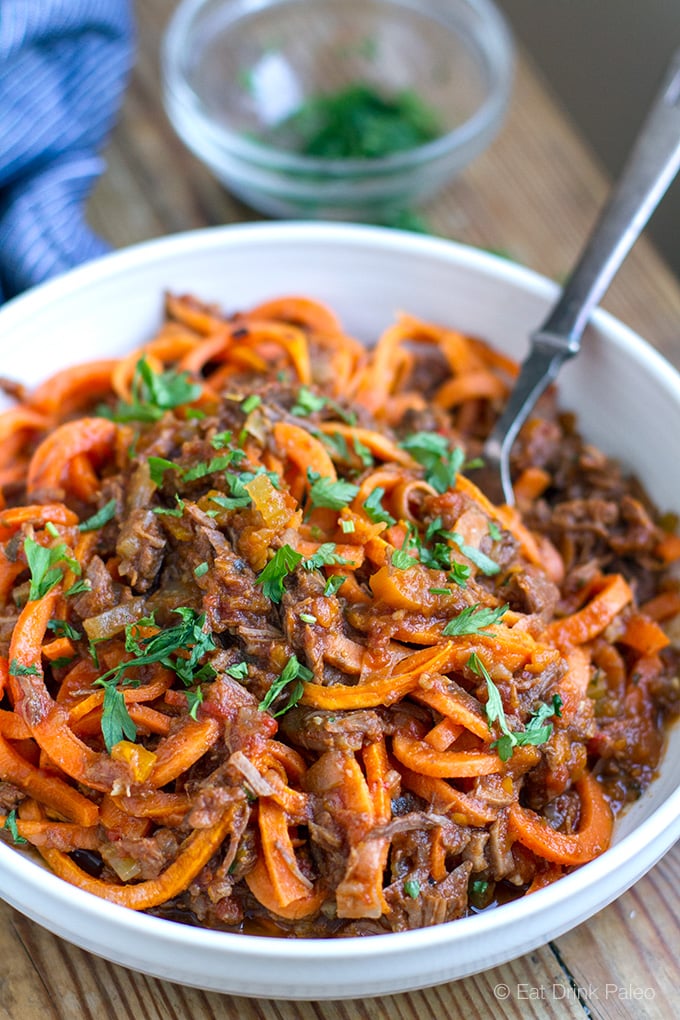 "Sweet potato noodles are great as an alternative to pasta, and serve as a perfect vehicle for this hearty, nourishing beef ragu. This Italian inspired meal is a must-have for any season. " Recipe: EatDrinkPaleo.
Cauliflower Parmesan Soup
"This creamy cauliflower parmesan soup is velvety and rich. It's amazing how creamy the soup turns out considering there is no cream whatsoever. The trick to a creamy cauliflower soup without cream is adding in butter, or ghee if you're dairy-free, and using a blender to puree. You can use either a stand blender or immersion blender, what is most convenient for you. Voila! Creamy without the cream and added calories!" Recipe: Ketogasm.
Keto White Chicken Chili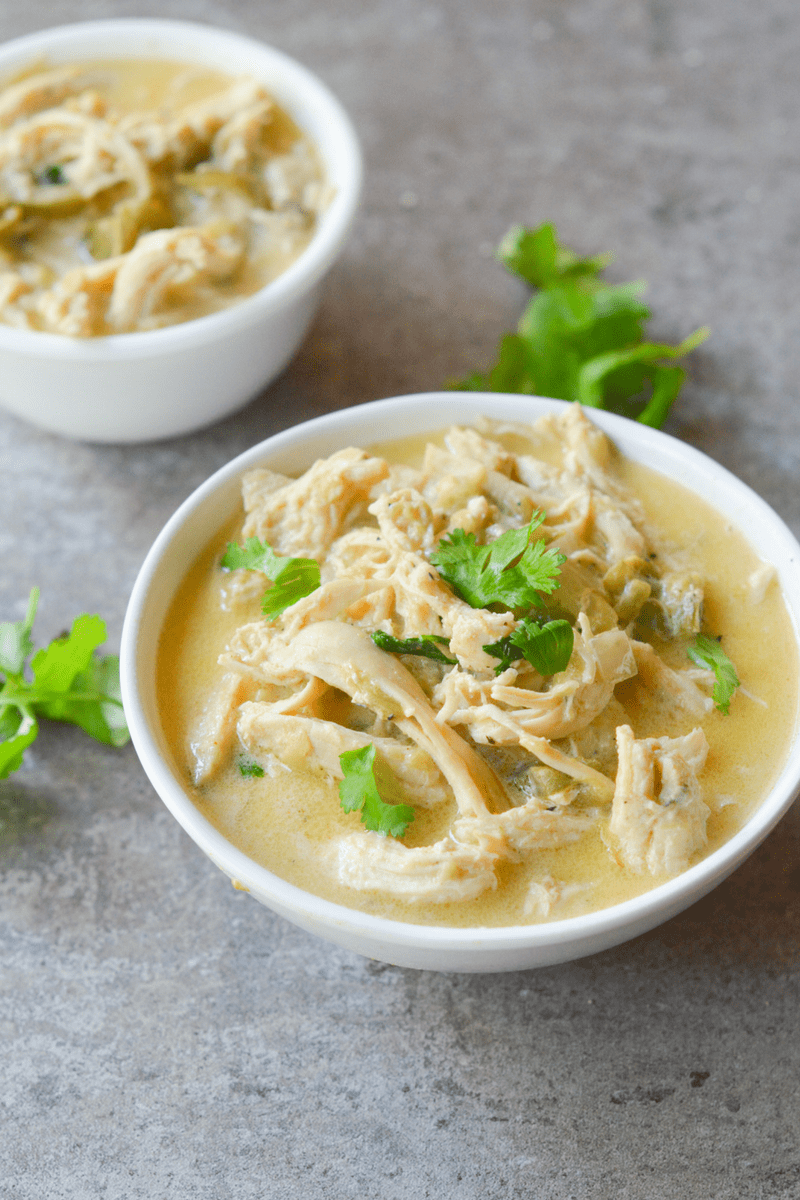 "This Keto White Chicken Chili is an amazing comfort food for the changing seasons. It's filling, tasty and can easily be a crockpot/freezer meal!" Recipe: HeyKetoMama.
Keto Jalapeno Popper Soup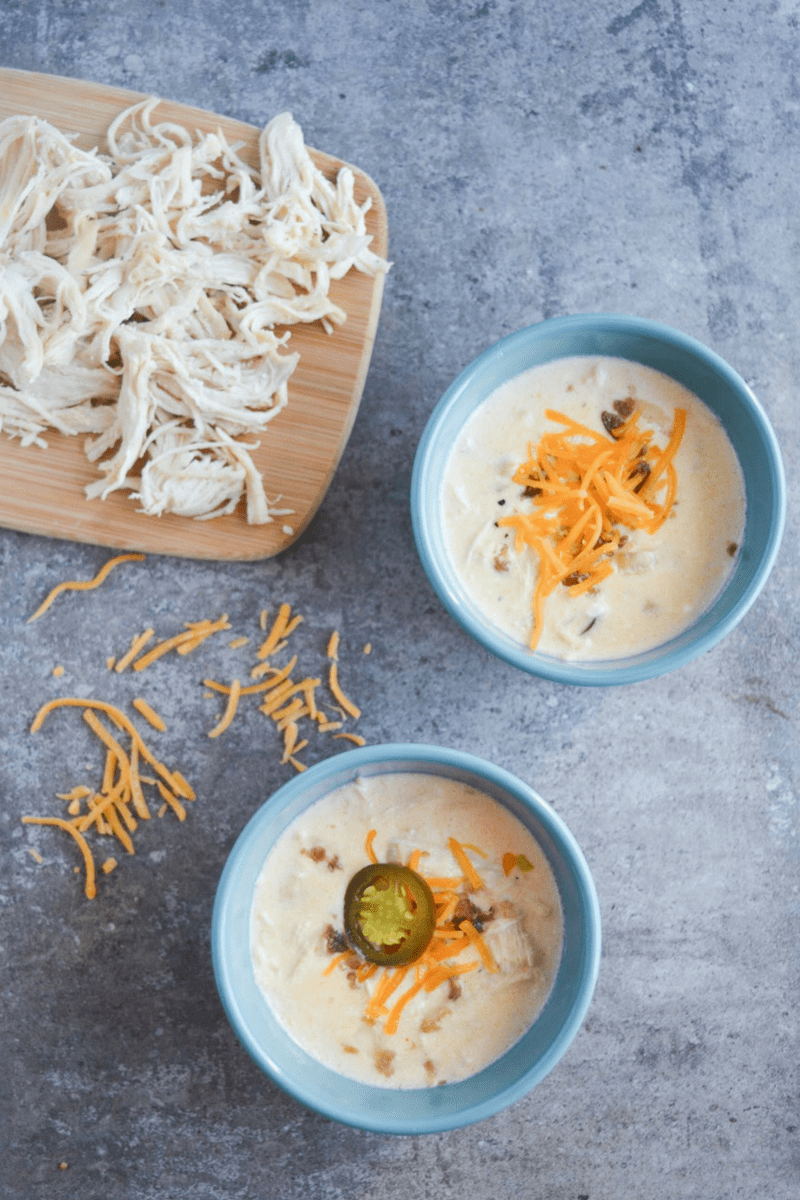 "This Keto Jalapeno Popper Soup will soon become your family's favorite low carb comfort food. It's packed with savory flavor and just the right amount of kick. Make it on the stove-top, in the slow cooker or in your pressure cooker for an easy dinner for the cold Winter months. Be sure to make at least a double batch for leftovers!" Recipe: HeyKetoMama.
Roasted Pork Belly Bites With Braised Cabbage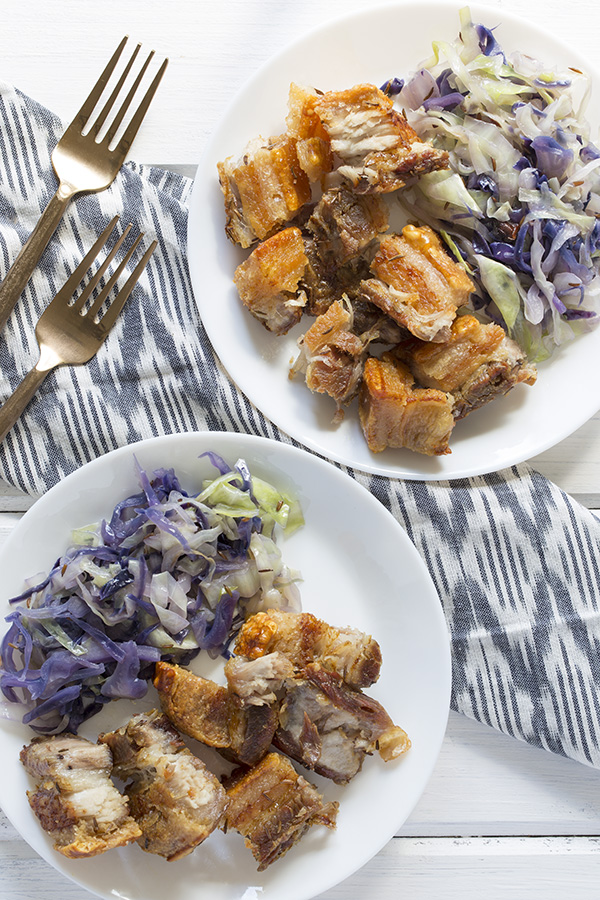 "Bacon is a way of life for us keto folks. The best way to know you're getting a quality piece of bacon is to make it yourself.. but that can take quite a bit of work and that's a recipe for a different day. A much simpler and still delicious route to take is roasting some good old-fashioned pork belly." Recipe: Tasteaholics.
Cheddar Chicken & Broccoli Casserole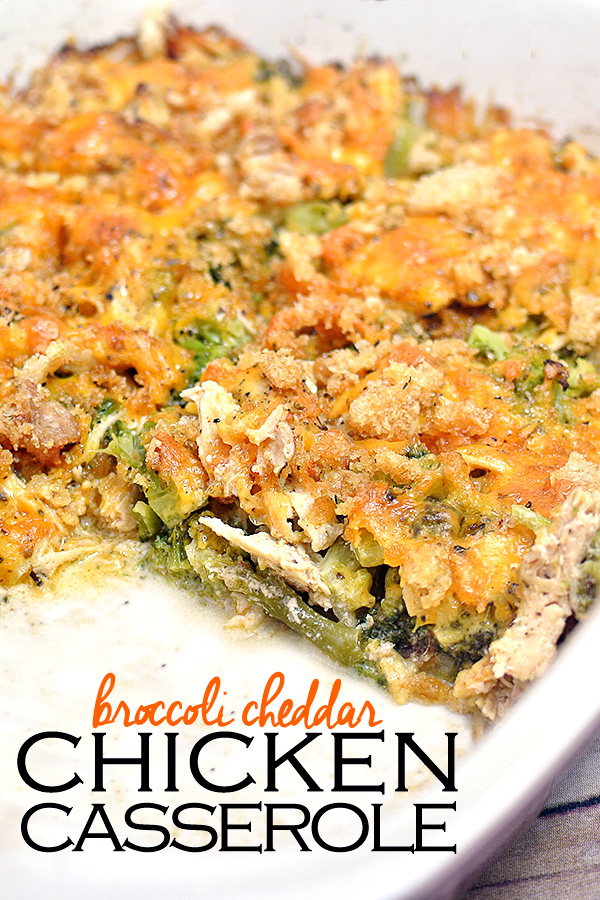 "We love broccoli cheddar! The combination is delicious and we love finding new ways of incorporating it into our day. We recently made a yummy Broccoli Cheddar Soup that will give even Panera Bread a run for its money. It's creamy and thick, without all the added carbs that come from flour added." Recipe: Tasteaholics.
Keto Chicken Soup
"When the the weather turns cold, or you've got a cold there are few things more comforting than a big warm bowl of chicken soup. I mean you can't go to a book store and find a section full of Minestrone for Your Soul or Clam Chowder for Your Soul (well, maybe you could in you searched hard enough in New England). But for the most part chicken soup is synonymous with warmth…comfort…healing, and this low carb version doesn't disappoint your tastebuds or your soul. " Recipe: CastIronKeto.
Creamy Garlic Chicken Soup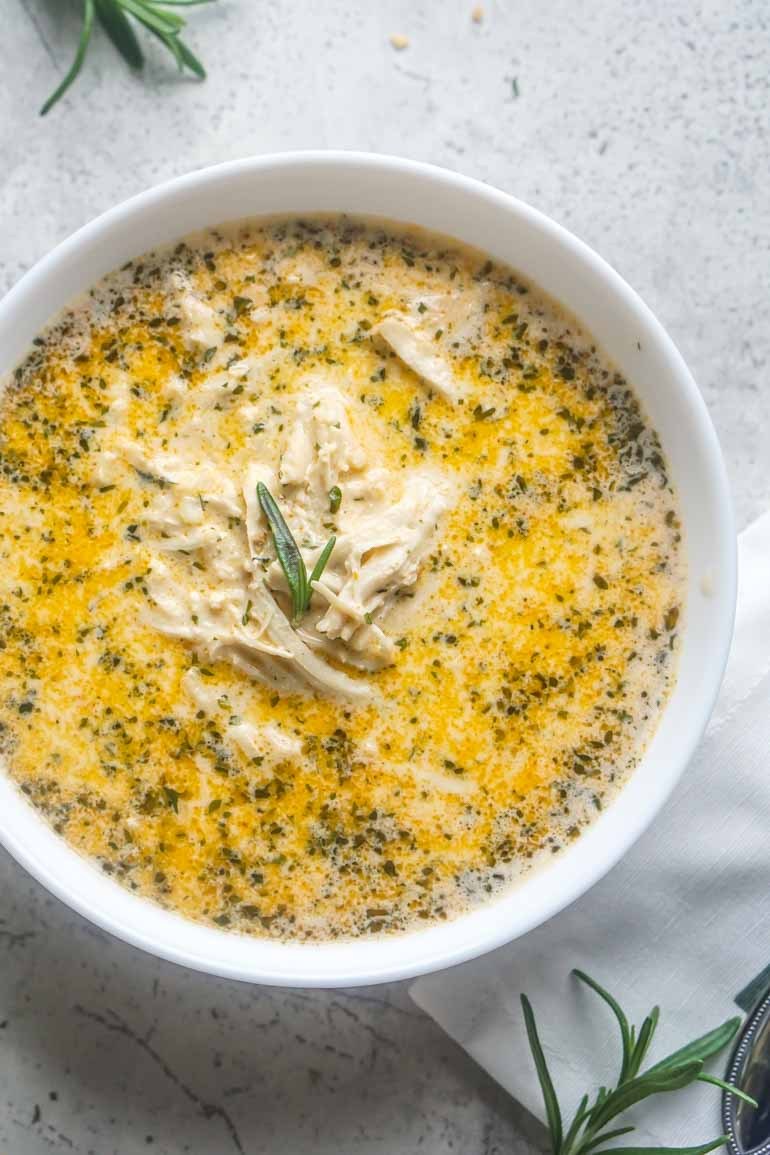 "To prepare the creamy garlic chicken soup, I heated butter in a saucepan and added the shredded chicken. Once the chicken was warmed and coated in butter, I added the cream cheese to the pot and mixed as it melted over medium heat." Recipe: Ketogasm.
Italian Sheet Pan Eggs With Artichokes & Prosciutto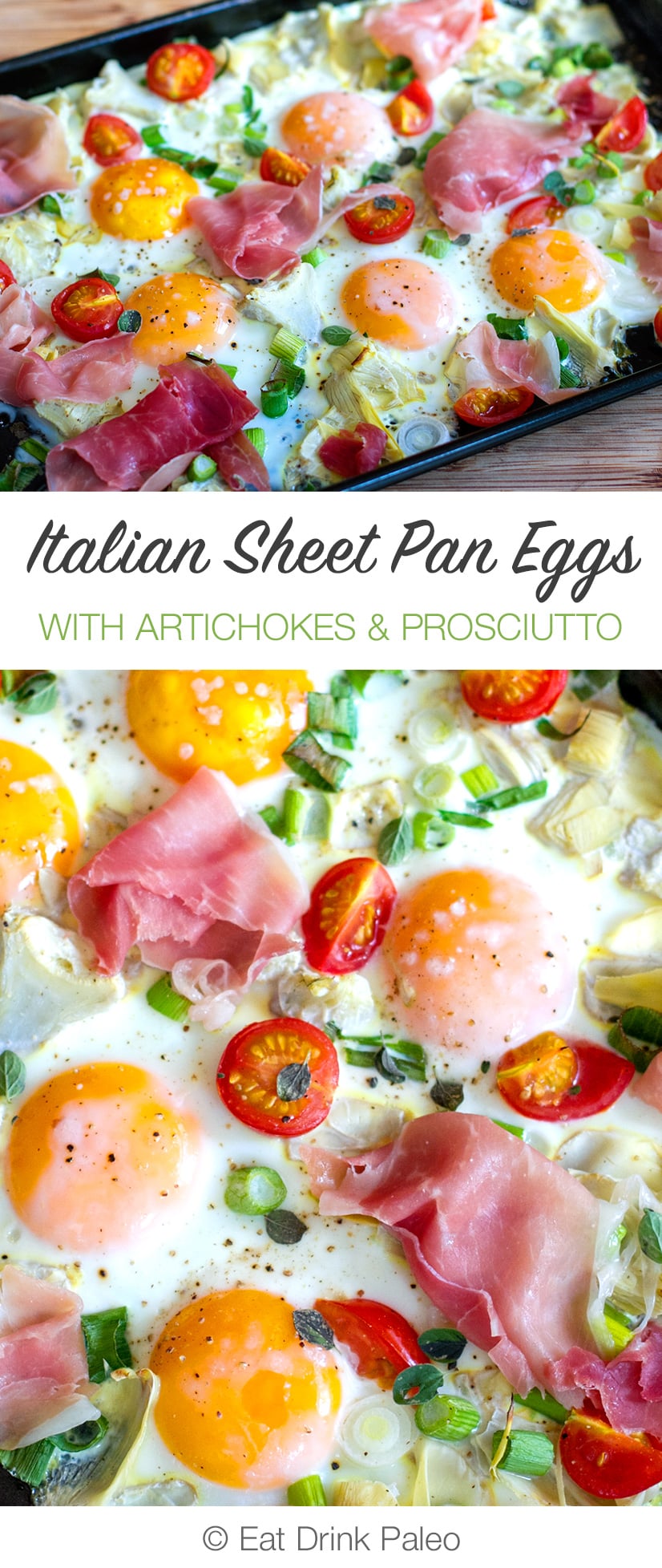 "You can use this simple recipe as a template and create your own version of sheet pan breakfast. Try a combination of sun-dried tomatoes and Italian sausage, or sliced mushrooms and asparagus." Recipe: EatDrinkPaleo.
Easy Keto Swedish Meatballs
"Can you get juicy Swedish meatballs, laden with delicious creamy sauce on the table in 30 minutes? Of course, you can. And your family will devour them and worship you forever!" Recipe: Ketogasm.
Paleo Bang Bang Chicken (With Mango Cucumber Salad)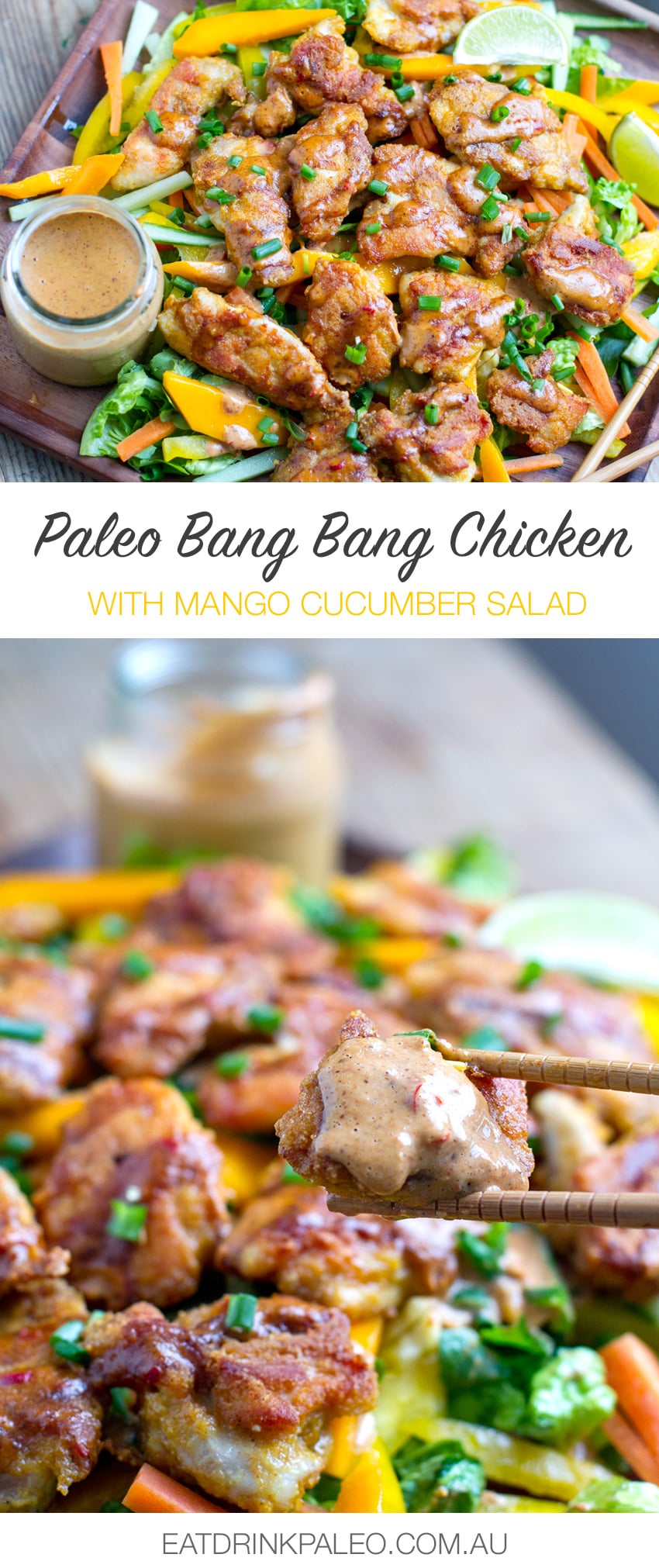 "I have wanted to make a paleo bang bang chicken for a long time. You might have come across the name bang bang chicken or bang bang shrimp in a hipster fusion restaurant but the name is actually Chinese (Szechuan) in origin. Also known as bon bon chicken, the traditional dish consists of cold, shredded chicken drenched in spicy sesame sauce. The chicken is tenderised by pounding with a heavy wooden stick, and as such, it is claimed that the name refers to the sound of the chicken being pounded." Recipe: EatDrinkPaleo.
Shredded Chicken Chili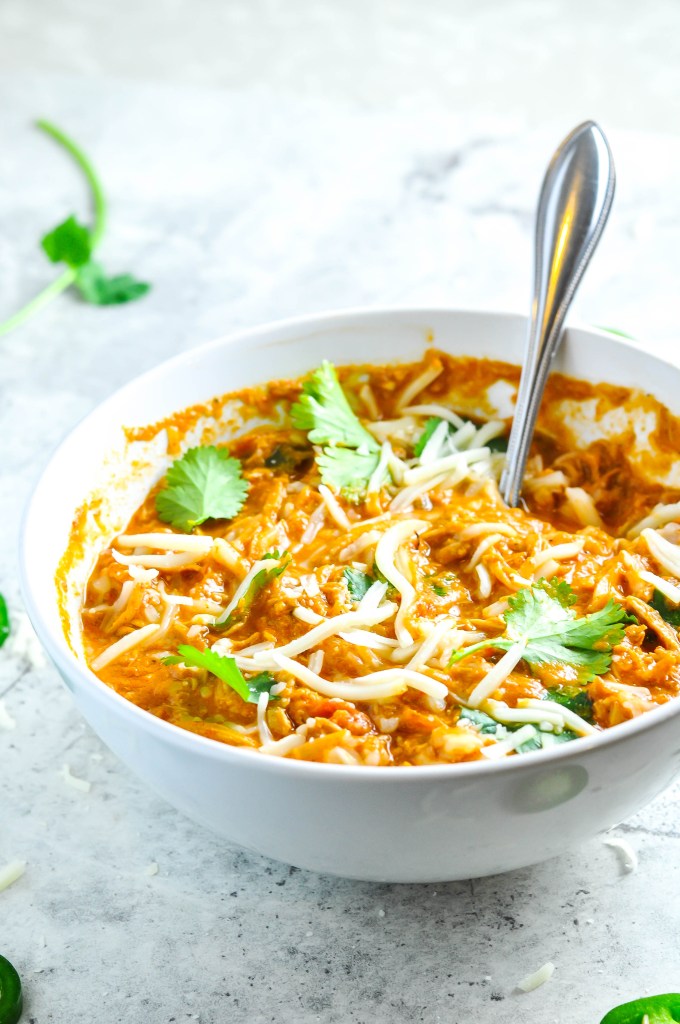 "I'm all about that meal prep and shredded chicken has become part of my regular routine… it's always in the fridge ready to go! With a stock of shredded chicken on hand, this dinner comes together for me in a matter of minutes. If you aren't much of a meal planner or prepper, you can quickly boil and shred the chicken before combining all of your chili ingredients or you can go the rotisserie chicken route and shred that up instead. See! Nutritious cooking doesn't have to be that complicated!" Recipe: Ketogasm.
Keto Cheeseburger Casserole Skillet
"Gluten free buns are predominantly dry and the texture is off, and lettuce wrapped burgers always end up disintegrating. That's where this delicious cheeseburger casserole comes in. All the flavors of your favorite burger in one convenient dish. So instead of dealing with a crumbly carb filled bun, or a the puddle left behind from a lettuce wrapped burger, pull up a seat and grab a forkful of this tasty entree." Recipe: CastIronKeto.
Spicy Baked Chicken Meatballs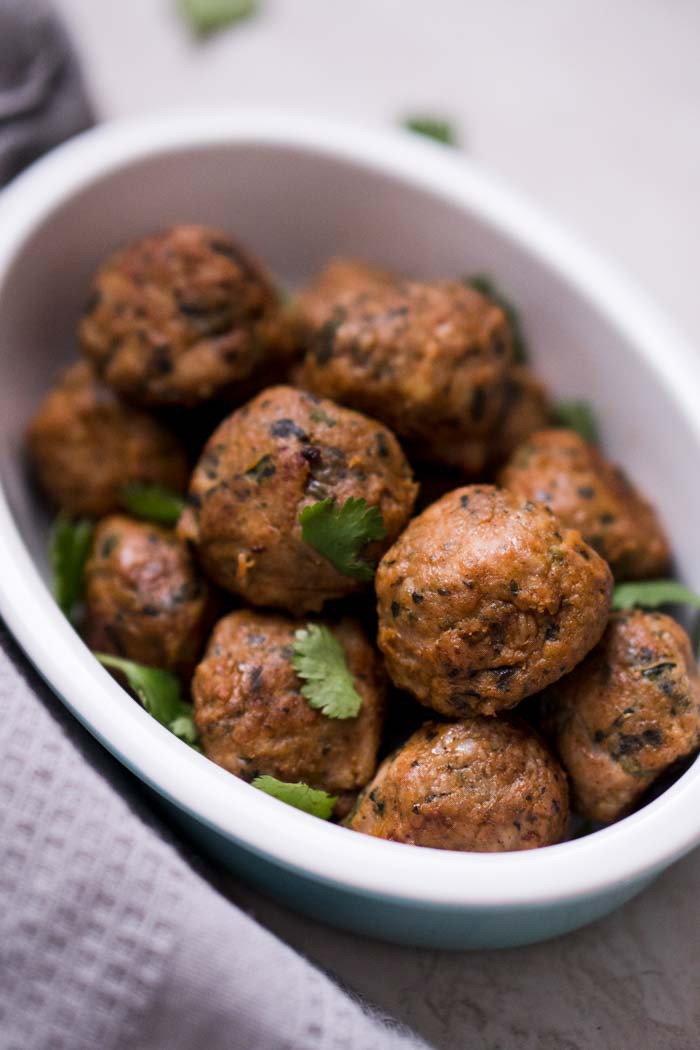 "These baked chicken meatballs are SPICY! If you can handle a solid roundhouse kick to your palate, you're in the right place. Poblanos, habaneros, and jalapeños, oh my! Loaded with spicy low carb peppers, this chicken meatball recipe is not for the faint of heart." Recipe: Ketogasm.
Low Carb Raspberry Glazed Chicken Wings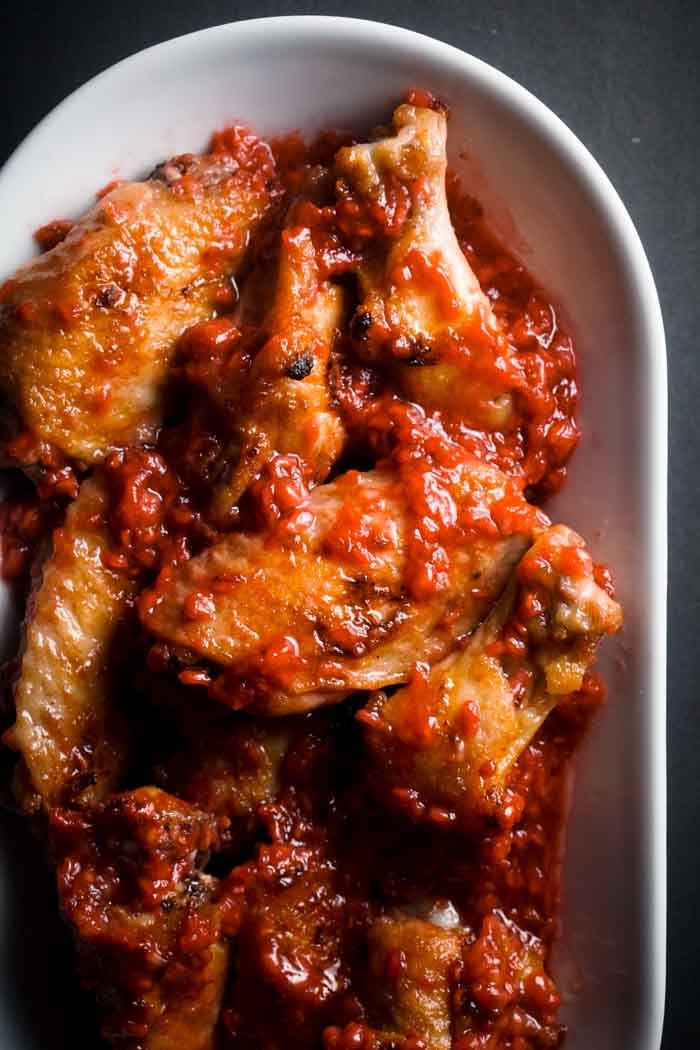 "Back to the chicken! Raspberry glazed chicken wings, where have you been all my life? The berry wing sauce is crazy delicious and so incredibly simple. Sweet, tart, unapologetically fruity. Arguably best of all, you just toss the ingredients in a casserole dish and walk away until your timer goes off." Recipe: Ketogasm.
Low-Carb Smoky Pulled Pork Breakfast Hash
"This smoky pulled pork breakfast hash is the perfect way to start the day. The runny egg yolk almost acts like a sauce, and when you get a forkful of pork, veggies, and egg it's as perfect a bite as any meal I could imagine." Recipe: CastIronKeto.
The Best Ever Low-Carb Thai Beef Salad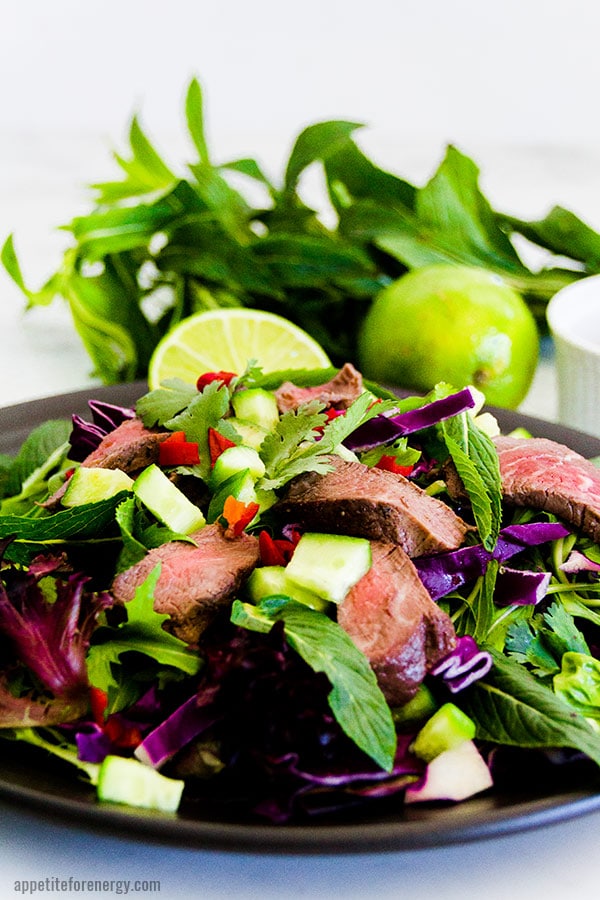 "This is the best ever recipe for Low-Carb Thai Beef Salad that I have tried! It's low-carb, it's fresh and light and of course it's super easy and quick. You'll have this gorgeous, healthy meal ready in 20 minutes.". Recipe: AppetiteForEnergy.
Keto Pork Chops – Shake & Bake Style
"If you love Shake'N Bake-style pork chops, you are going to love this keto pork chops recipe! Just like mom used to make without all of the carbs. The recipe for the keto shake and bake mix is an excellent low carb, gluten-free alternative to the store-bought breadcrumbs we grew up with.". Recipe: Ketogasm.
Smoked Pork Spare Ribs With Chili Garlic Sauce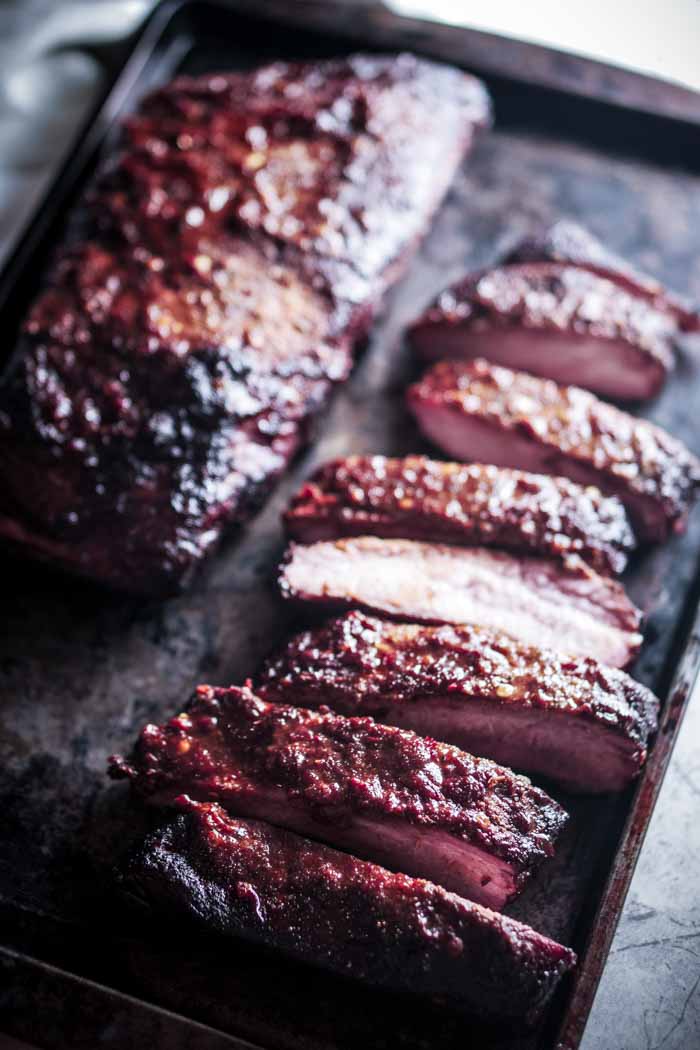 "If you haven't tried smoked pork spare ribs, you haven't been living. There, I said it. Sure the ribs in the oven are great. Grilled ribs have their place in my heart too. But smoke? Come. On. I just can't get enough of that smokey flavor. I'd argue that a trip to the smoker would make anything taste better and ribs are no exception. And smoke gets bonus points in my book because it's entirely carb free.". Recipe: Ketogasm.
Keto Indian Chicken Curry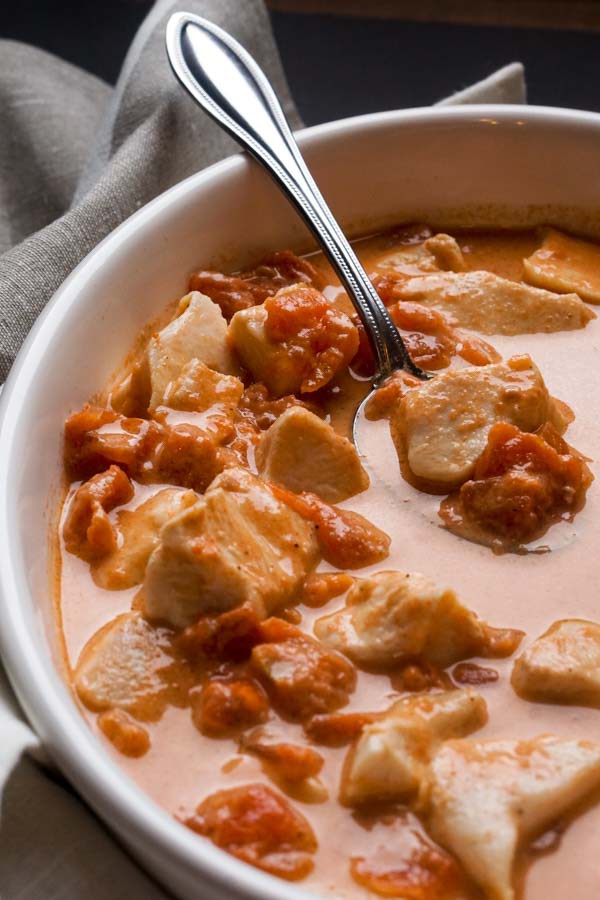 "In a crockpot, combine chicken, tomatoes, coconut milk, ghee, garam masala, ground ginger, and garlic powder. Mix well to ensure chicken breast is evenly seasoned. Cover the slow cooker and set the temperature to low for 6 hours." Recipe: Ketogasm.
Low Carb Keto Chicken Tetrazzini With Zucchini Noodles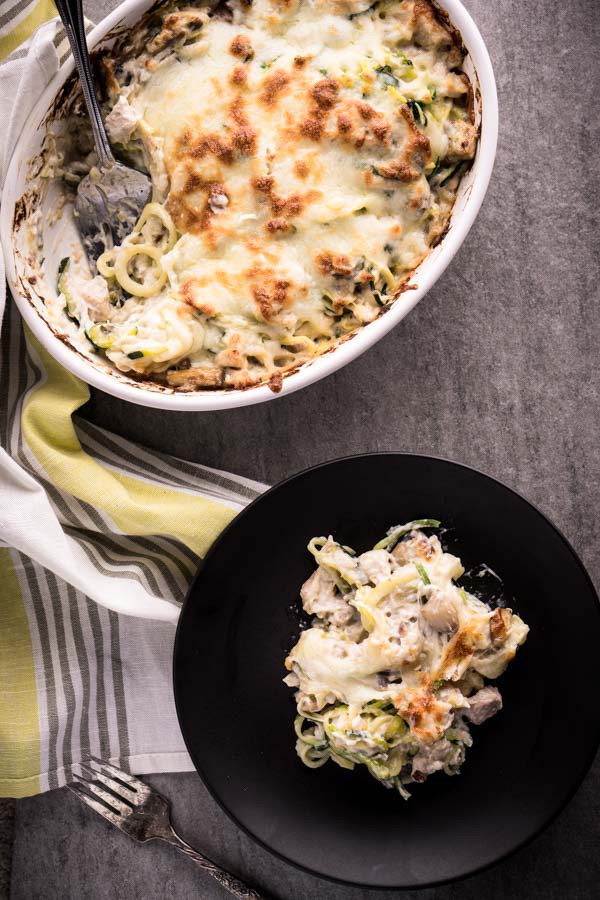 "Born out of an insatiable, nagging pasta craving and iron-clad willpower, I now present to you: low carb keto chicken tetrazzini. This chicken tetrazzini is made with zucchini noodles instead of spaghetti, and the sauce is entirely keto friendly. If comfort food and keto fell in love and had a baby, it would be this low carb casserole recipe." Recipe: Ketogasm.
Keto Chicken Wings
"The blue cheese in this recipe is what really makes it drool-worthy, and it's also a super nutritious component of the meal. Blue cheese is a good source of protein, potassium, and calcium, but it's the moldy blue veins that run through it that really pack a healthy punch." Recipe: CastIronKeto.
Keto Tandoori Chicken Bowls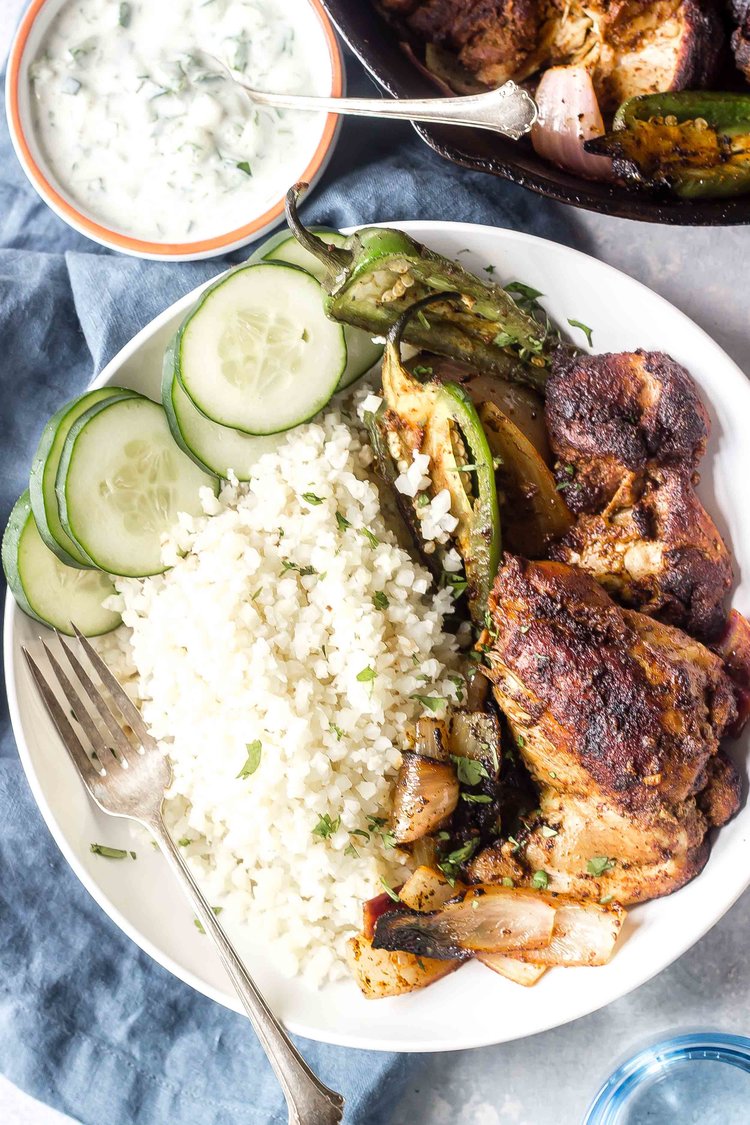 "Needless to say this was not the greatest introduction into Indian food and I was a little jaded when we tried again a few months later at another Indian restaurant while out of town. I was amazed… The flavors, the spices, all of it was so far removed from our prior experience. I was absolutely hooked; chana masala ✓, tikka masala ✓, palak paneer ✓, but the one dish I can't get enough of has always been tandoori chicken." Recipe: CastIronKeto.
Slow Cooker Keto Chicken Tikka Masala
"Chicken Tikka Masala is a super delicious and flavorful curry that you can now make keto! You can serve this on its own and it's an amazing dish, though you can pair it with some sides to "bulk" it up in a sense. I decided to serve this with cauliflower rice, with a 1/6 serving per person." Recipe: Ruled.
Sesame Almond Zoodle Bowl
"The sesame almond zoodle bowl is the perfect vehicle for this amazing sauce. Peanut sauce has been one of my favorite dipping and drizzling sauces for everything from low carb egg rolls to an overflowing bowl of stir fry veggies. Sadly, I've recently begun reducing my peanut intake. I've been focusing on more recipes that incorporate keto friendly nuts and nut butters like cashews and almonds and I have fallen in love!" Recipe: Ruled.
Chicken Tender Lazone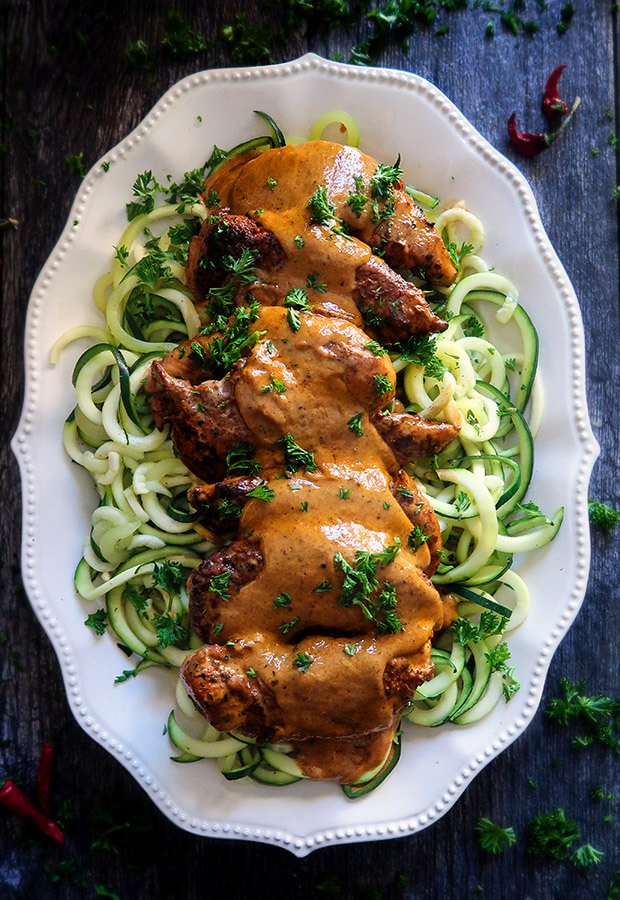 "This flavorful chicken dinner comes together in a flash! Smoky chicken tenders are pan seared in butter then served with a decadent sauce over zoodles. I can get this on the table in 30 minutes or less, so it's the perfect dinner for a busy night." Recipe: Ruled.
Low Carb Broccoli Crust Pizza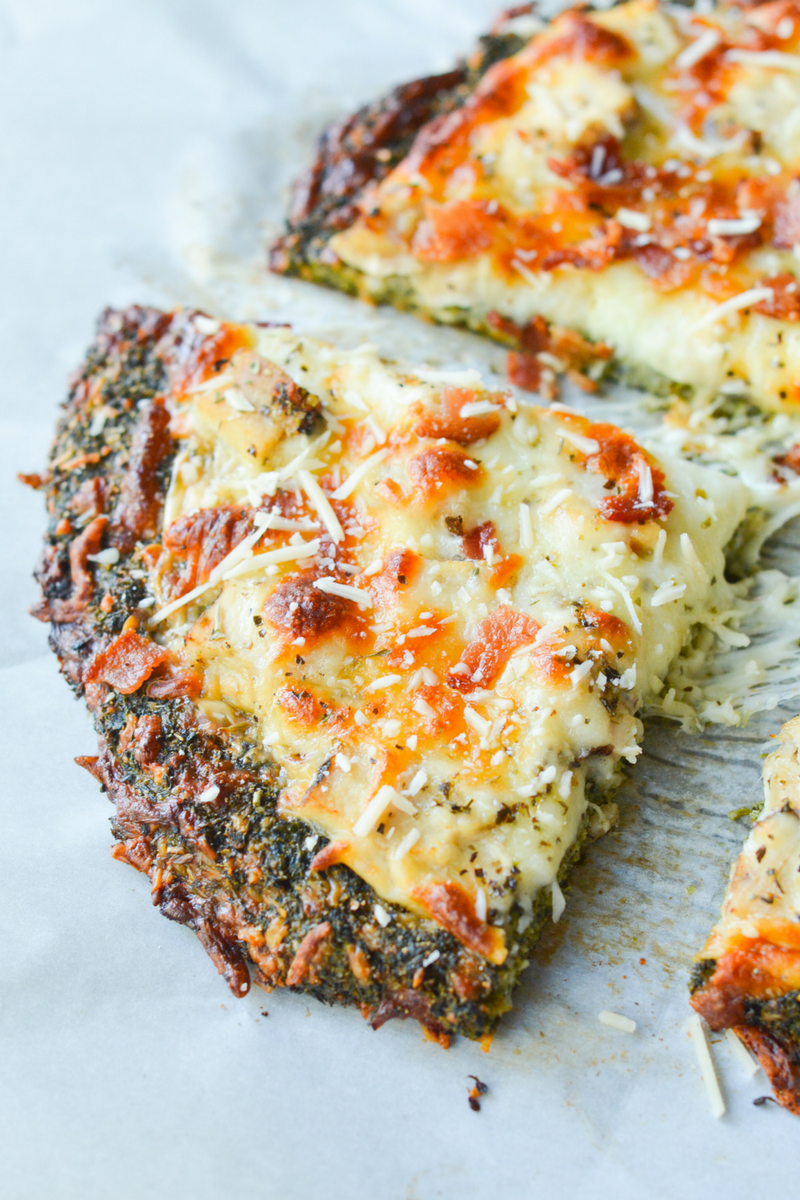 "This Low Carb Broccoli Crust Pizza is an amazingly nutritious take on a classic favorite meal." Recipe: HeyKetoMama.
Stuffed Beef Rolls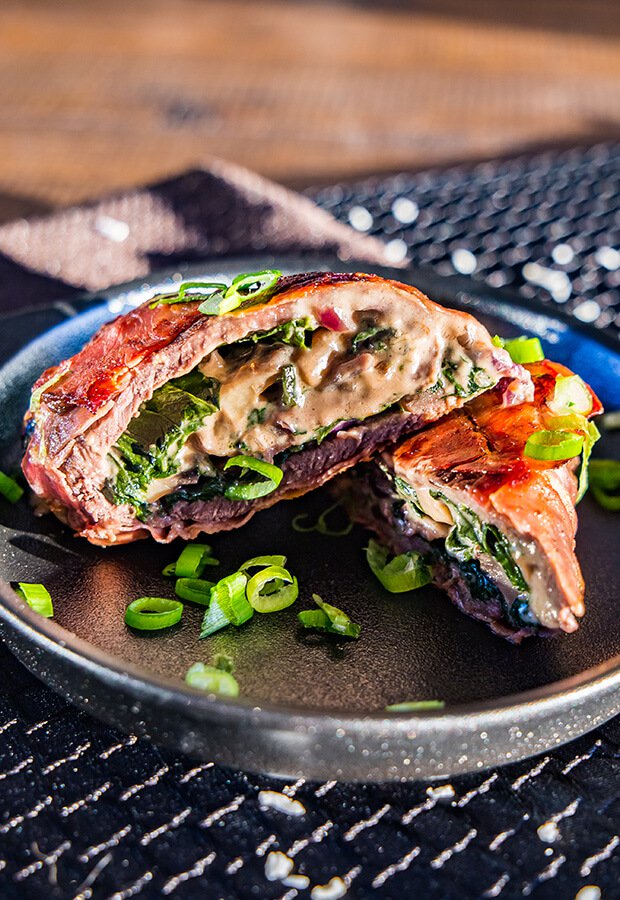 "These stuffed beef rolls are wrapped in prosciutto and stuffed with mushrooms, onions, spinach, cream cheese and other cheeses. They are crispy on the outside and gooey in the middle." Recipe: Ruled.
Baked Italian Meatballs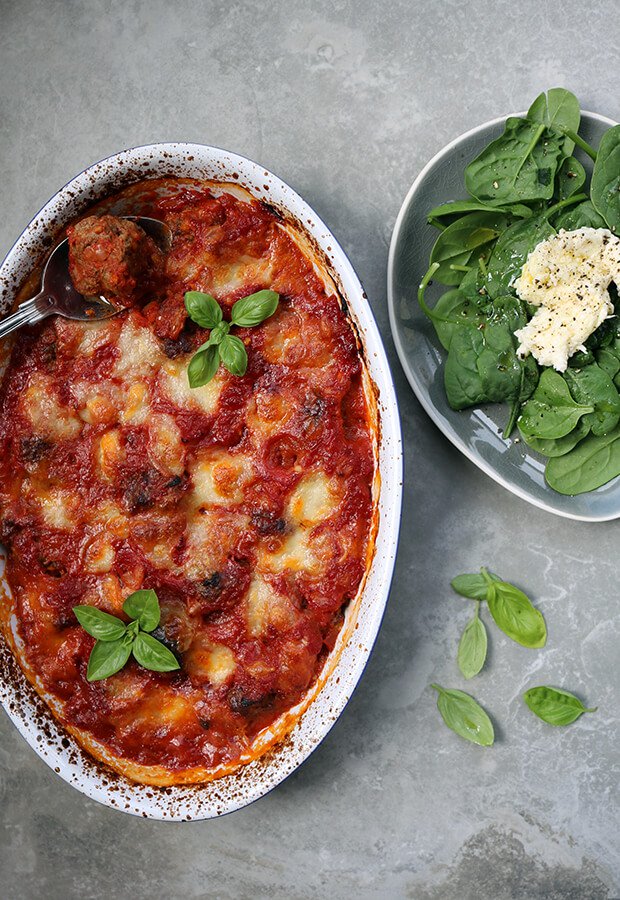 "Traditional carb heavy Italian dishes can be something people miss when following a ketogenic diet. With this recipe you can recreate those familiar comforting flavors with a vastly reduced carb count!" Recipe: Ruled.
Instant Pot Smothered Pork Chops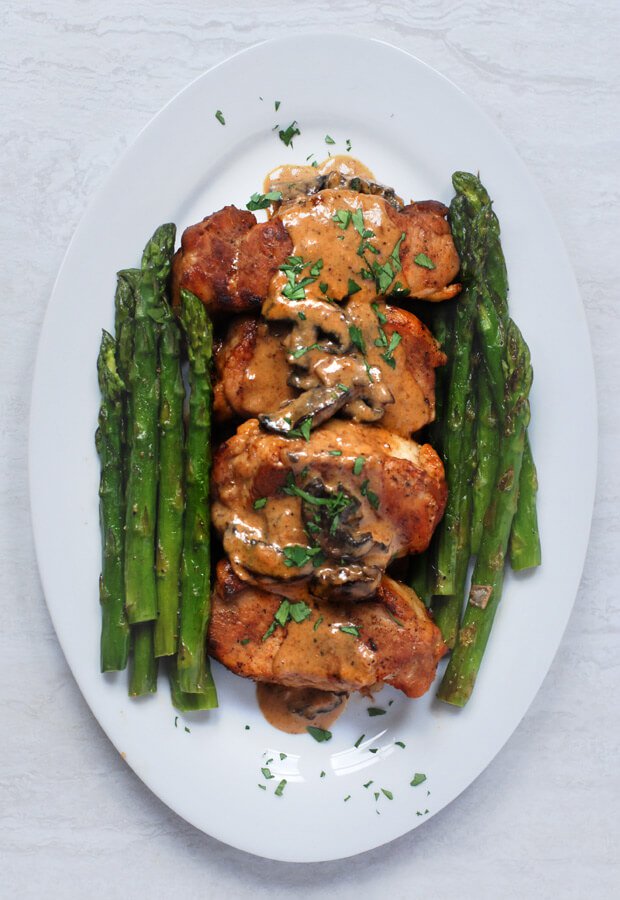 "I love using the Instant Pot in the summer months when I don't feel like heating up with kitchen with the stove or oven. These Smothered Pork Chops are a one pot dish that's perfect for busy nights when we're short on time but still want a homemade dinner that's quick and easy." Recipe: Ruled.
Keto Cauliflower Pizza Casserole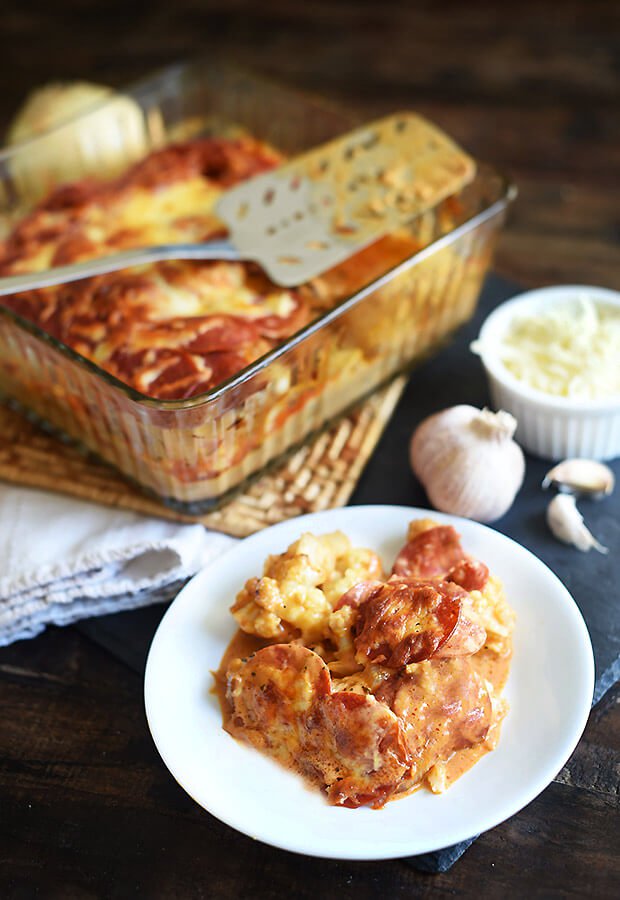 "Instead of using carb-loaded pasta as a base, we use steamed cauliflower. Not a cauliflower fan? Try the recipe anyway. It doesn't taste one bit like cauliflower. Instead, it's more like macaroni and cheese meets pepperoni pizza. The sauce is rich and creamy with notes of tomato, garlic, basil and oregano. The red pepper flakes add just a little bit of heat and complexity. Add in layers of pepperoni and gooey mozzarella cheese, and this recipe becomes comfort food nirvana." Recipe: Ruled.
Low-Carb Cauli Cottage Pie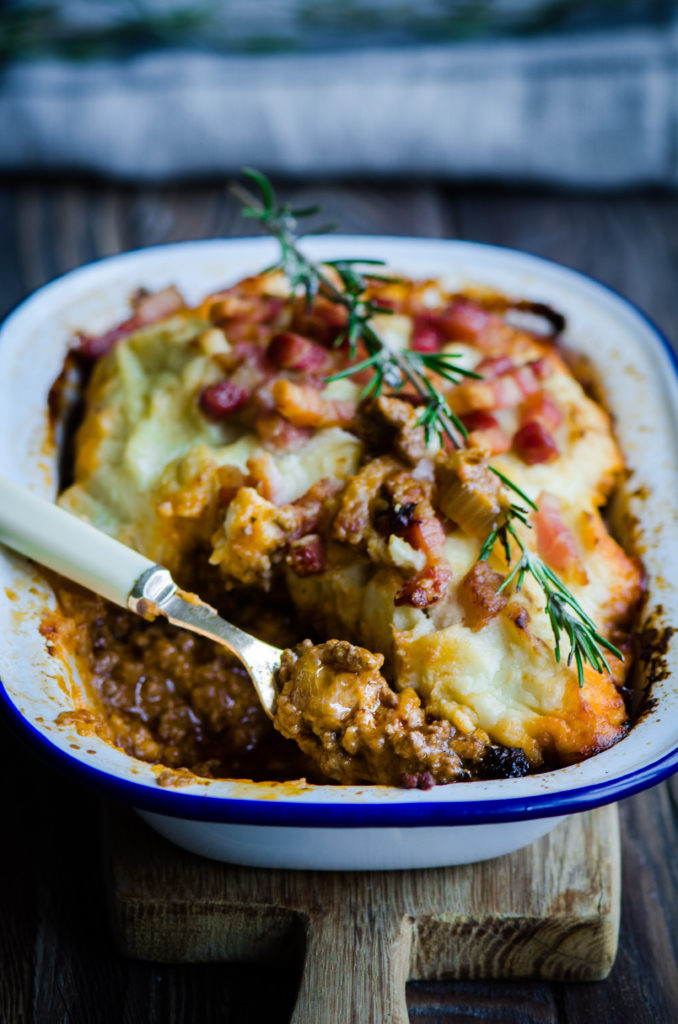 "This time around it is not topped with mash potato and a sprinkle of melted cheese (although feel free to sprinkle if you wish) but rather a healthy thick layer of delicious, healthy and creamy caulimash topped with the Paleo favourite, crispy bacon!" Recipe: Eighty20Nutrition.
Keto Egg Roll In A Bowl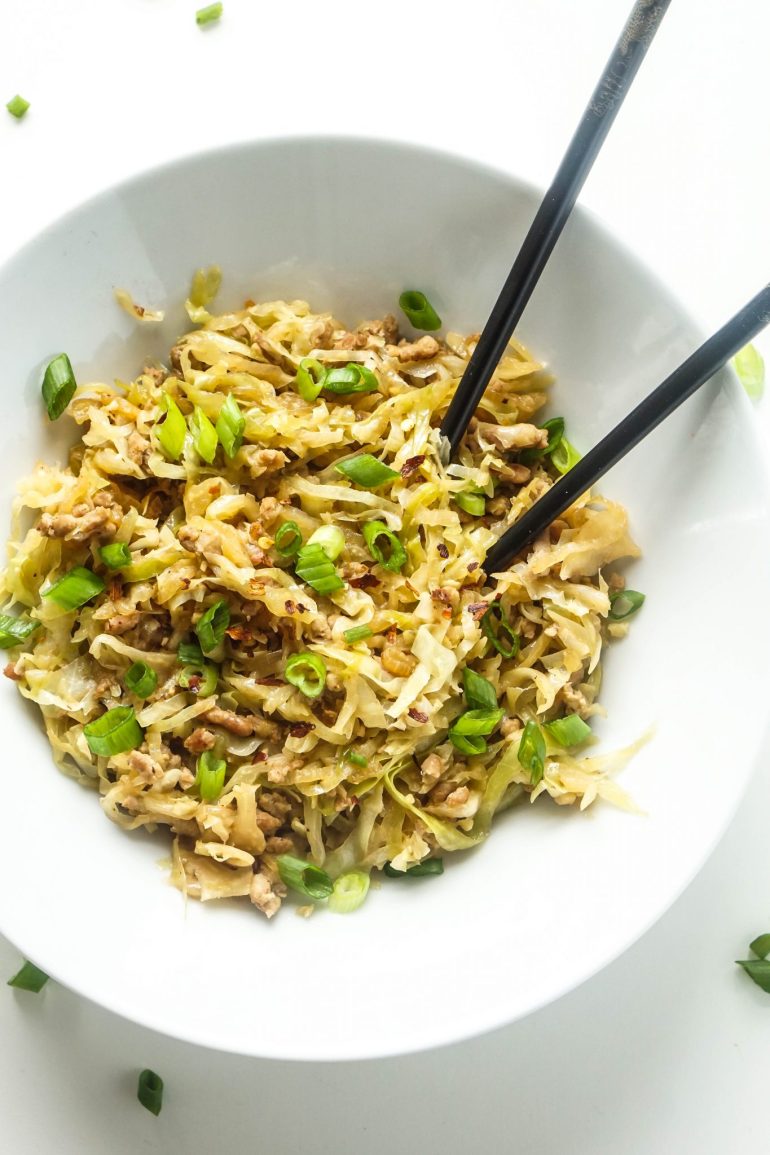 "Keto egg roll in a bowl has been an all-time favorite dish of mine since embarking on a ketogenic lifestyle. It's crazy popular in the low carb, paleo, and whole 30 circles for several reasons: it's quick, it's easy, and it captures the delightful essence of an egg roll without all the garbage added." Recipe: Ketogasm.
Low Carb Chicken Enchilada Casserole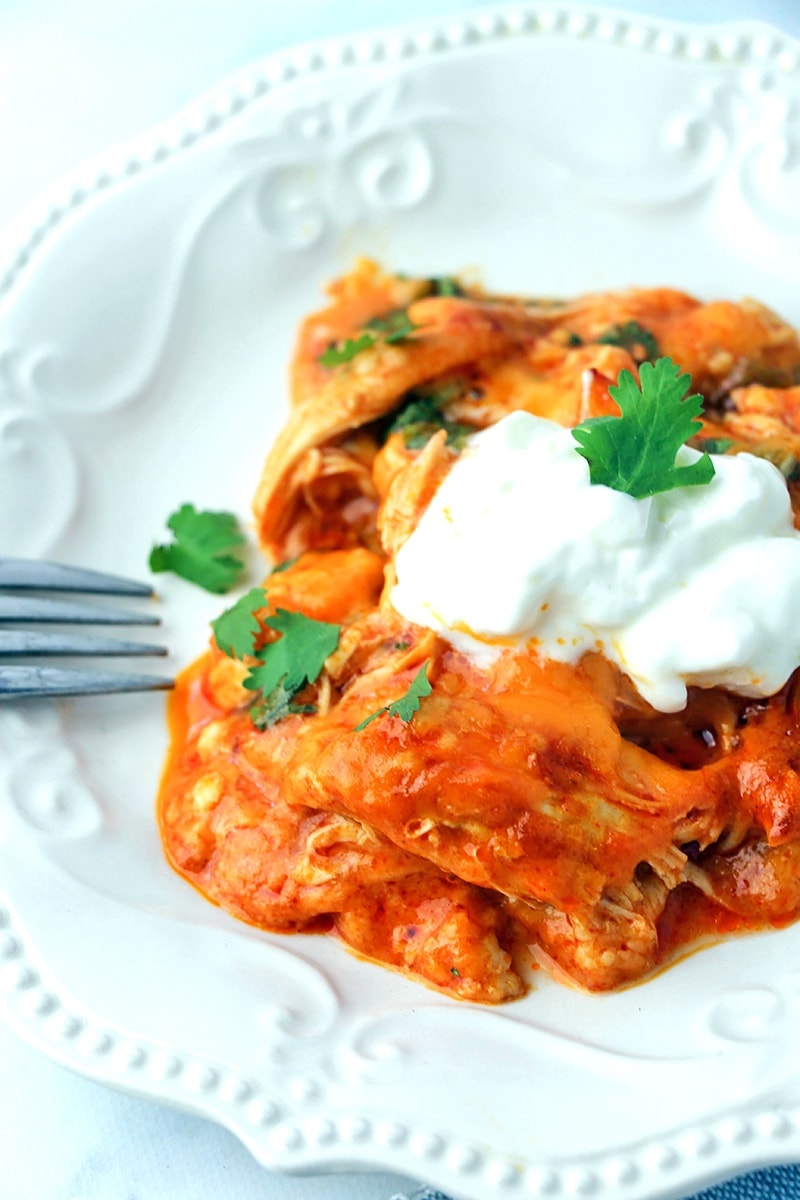 "I have two favorite foods, pizza, and enchiladas. If they were the only food available, I could eat them both every day and be happy. But when you follow a low carb diet, those are two types of foods that are notoriously full of carbs." Recipe: 730SageStreet.
Low Carb Pizza – Turkey Crust Meatza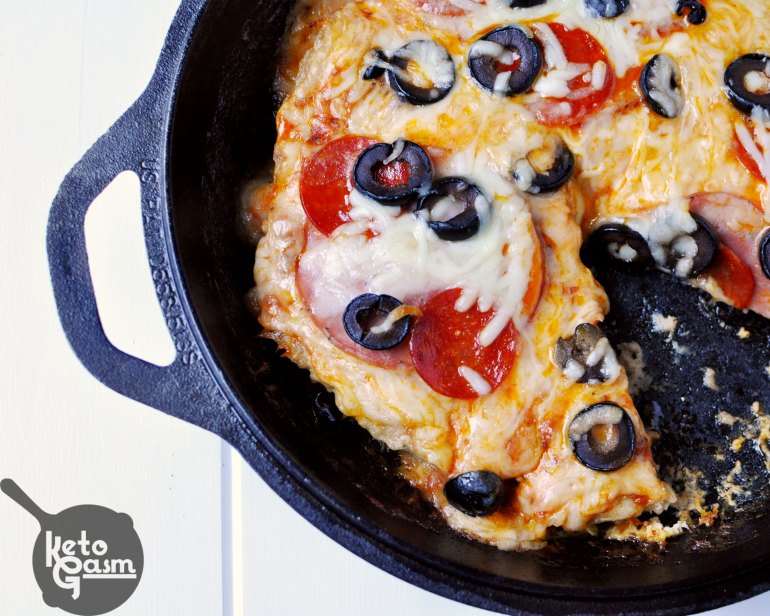 "Since then, I've tweaked a few things, played around with the ratios, cooking vessels, and a variety of toppings. I prefer to use a cast-iron skillet to get a nice crunch on the crust. Cast-iron skillets get super hot and stay that way, which is great for searing meat. Since your crust is made of meat and cheese, the meat is seared nicely while the cheese crisps up." Recipe: Ketogasm.
Slow Cooker Chicken Low Carb Nachos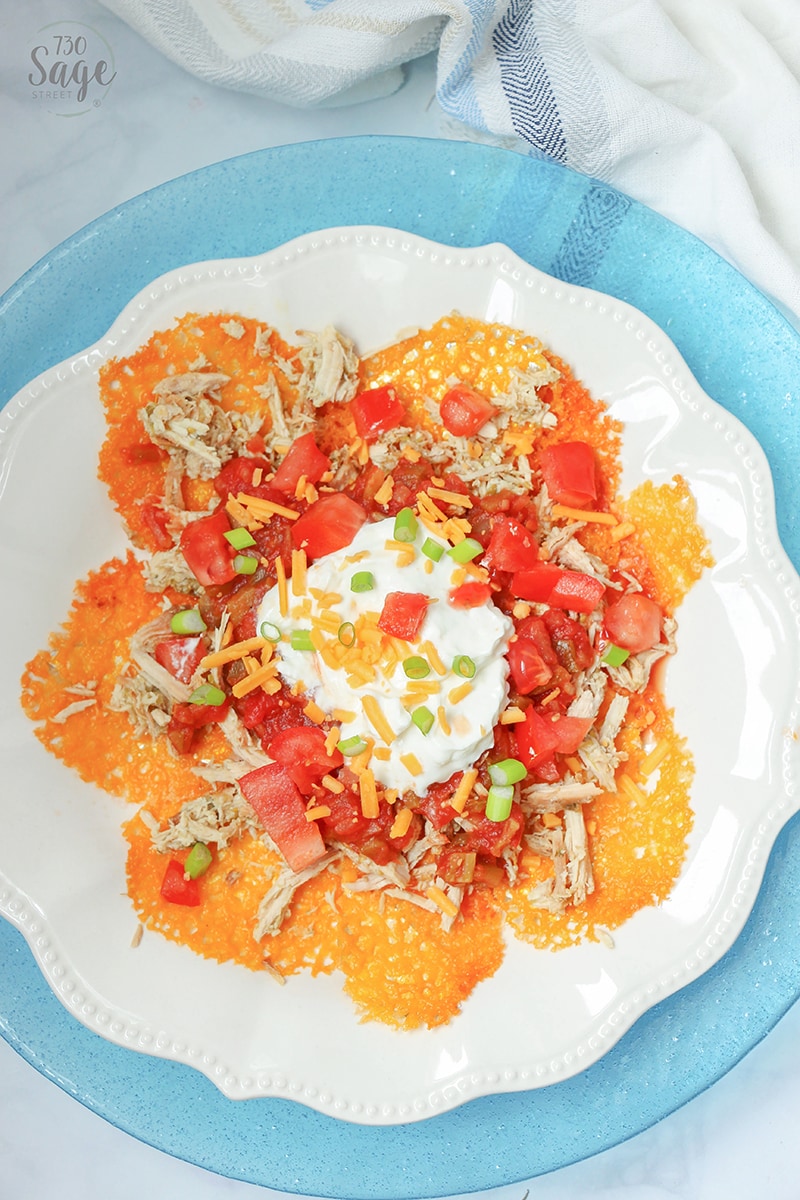 "Make delicious keto nachos with chicken in the slow cooker. These low carb nachos are delicious and use cheddar cheese crisps instead of traditional tortilla chips. Add your favorite toppings like sour cream, tomatoes and onions and you won't even miss the corn chips." Recipe: 730SageStreet.
Keto Steak Tacos With Pork Rind Tortillas
"The best part about these Keto Steak Tacos on Pork Rind Tortillas is they are extremely low carb. With so few ingredients, they are sure to become a fast favorite!" Recipe: HeyKetoMama.
Low Carb Cashew Chicken

"Our easy cashew chicken recipe has quickly grown into one of the most popular recipes on our blog. This is the dish we always turn to when we are in the mood for some Thai takeout!: Recipe: ketoconnect.net
Steak Fajita Roll Up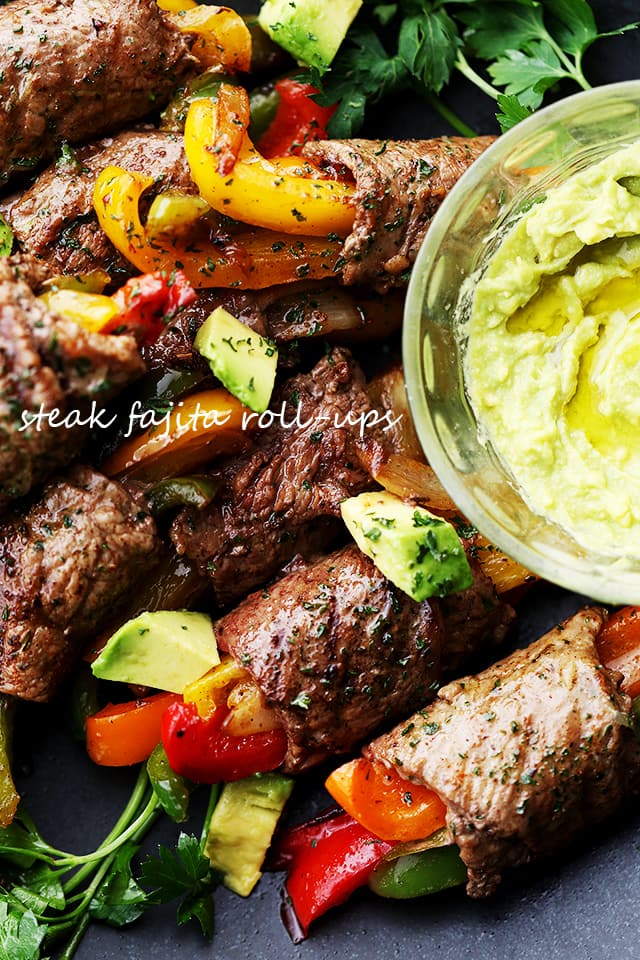 "Steak Fajita Roll-Ups – Ditch the flour tortillas and make this amazing low-carb version of your favorite steak fajitas!" Recipe: diethood.com
Easy Keto Salmon Cakes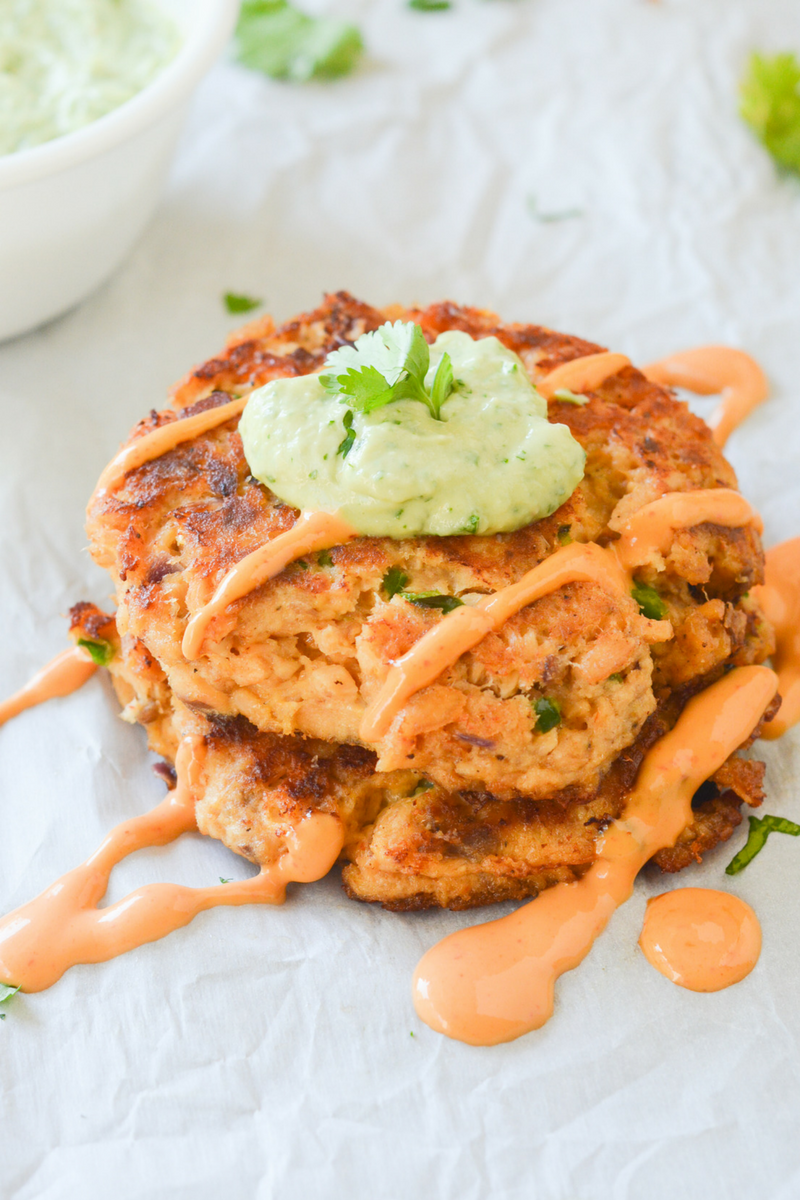 "These easy keto salmon cakes are a fun and flavorful low carb meal without any hassle. Great for quick lunches and easy meal prep!" Recipe: HeyKetoMama.
Garlic Butter Brazilian Steak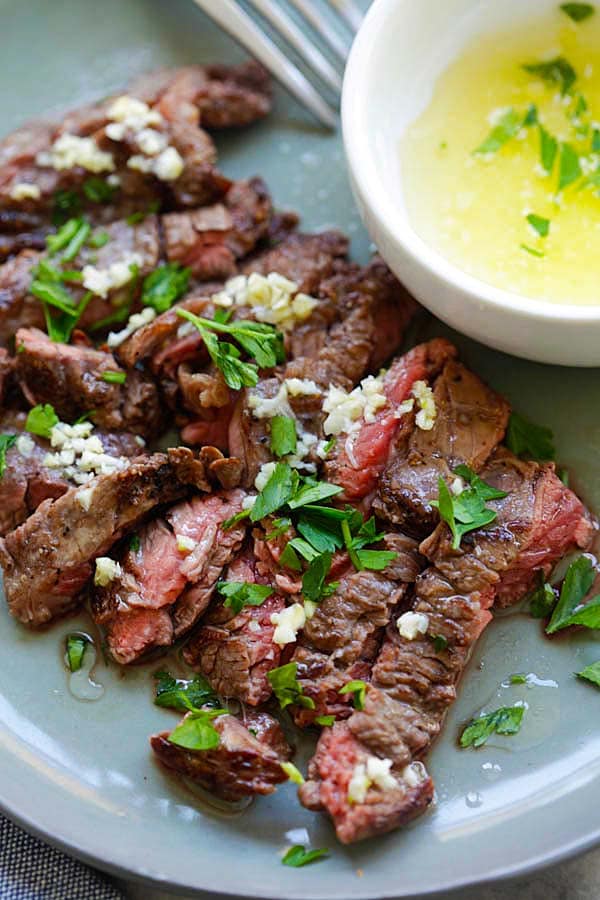 "Garlic Butter Brazilian Steak – the juiciest and most tender steak with a golden garlic butter sauce. Takes 15 minutes and dinner is ready!" Recipe: Rasamalaysia.
Keto Chicken Enchilada Bowl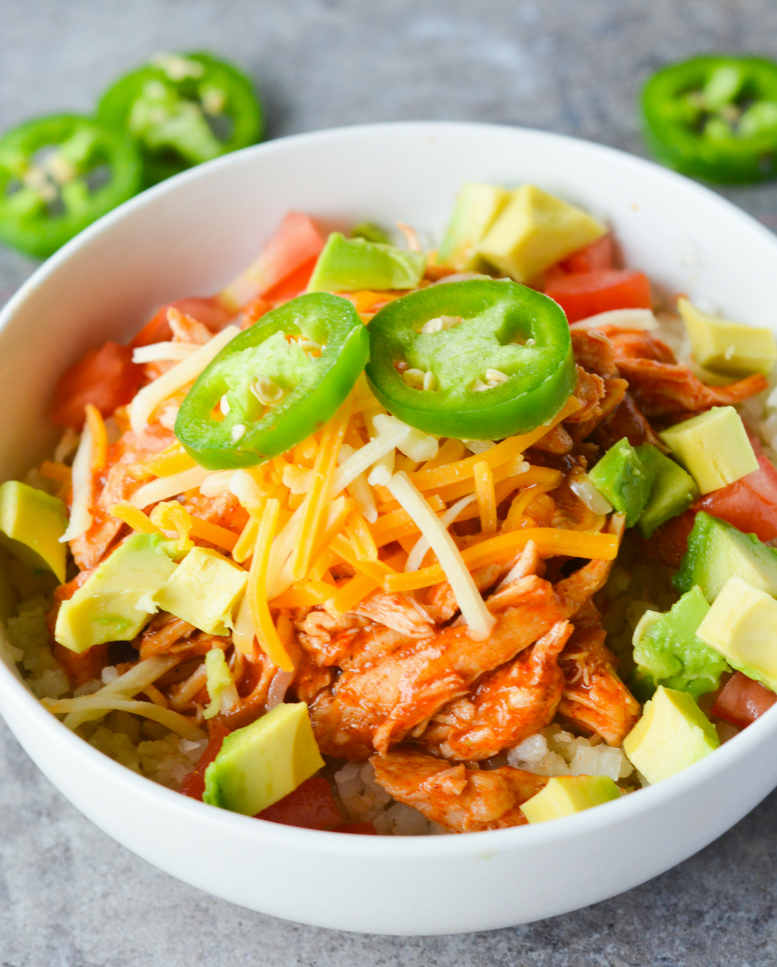 "This Keto Chicken Enchilada Bowl is a low carb twist on a Mexican favorite! It's SO easy to make, totally filling and ridiculously yummy!" Recipe: HeyKetoMama.
Baked Bacon Wrapped Chicken Tenders Recipe – 3 Ingredients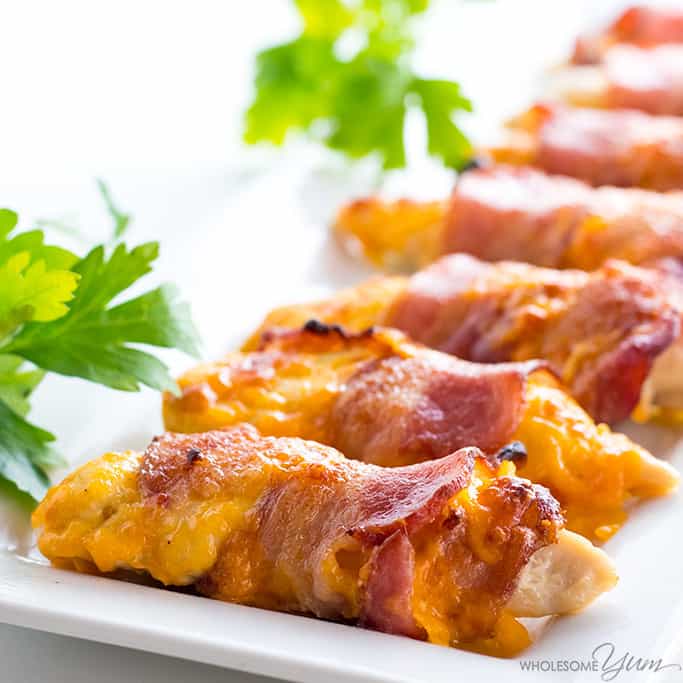 "This easy baked bacon wrapped chicken tenders recipe needs just 3 common ingredients – chicken, bacon, and cheese! Ready in under 30 minutes." Recipe: WholesomeYum.
Quick And Easy Broccoli Chicken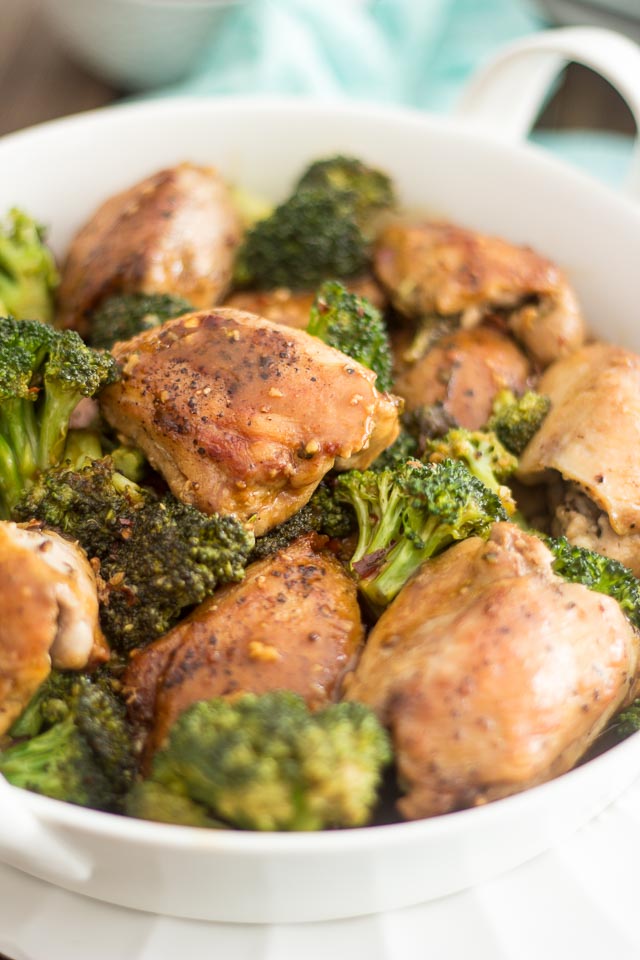 "This Quick and Easy Broccoli Chicken recipe, for instance, comes together in about 15 to 20 minutes. Trust me, though, the gustatory experience you'll get out of this dish is inversely proportional to the time you'll have spent working on it." Recipe: TheHealthyFoodie.
Easy Broccoli Cheese Soup Recipe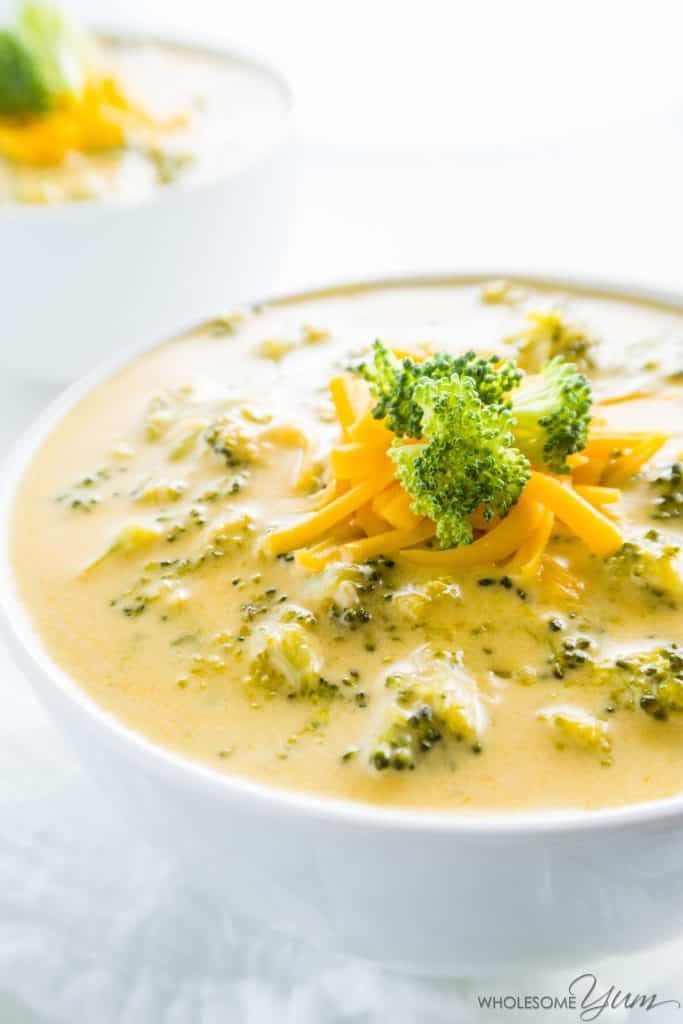 "This easy, low carb broccoli cheese soup is gluten-free, healthy, SUPER CHEESY and needs just 5 ingredients. Ready in only 20 minutes!" Recipe: WholesomeYum.
Big Mac Salad – Cheeseburger Salad (Low Carb, Gluten-Free)
"This easy low carb Big Mac salad recipe is ready in just 20 minutes! A gluten-free, keto cheeseburger salad like this makes a healthy lunch or dinner." Recipe: WholesomeYum.
Greek Lemon Chicken Kebabs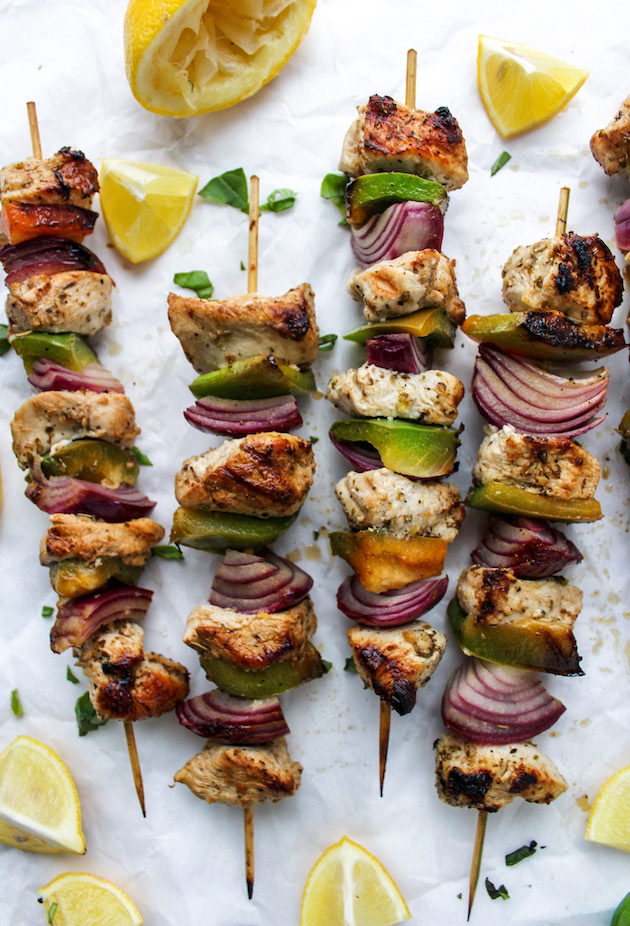 "These Greek Lemon Chicken Kebabs are unintentionally the second food-on-a-stick recipe that I'm bringing to you this week and I'm not mad about it. One bite of these and I doubt you'll be mad about it either." Recipe: asaucykitchen.com
Instant Pot Pulled Pork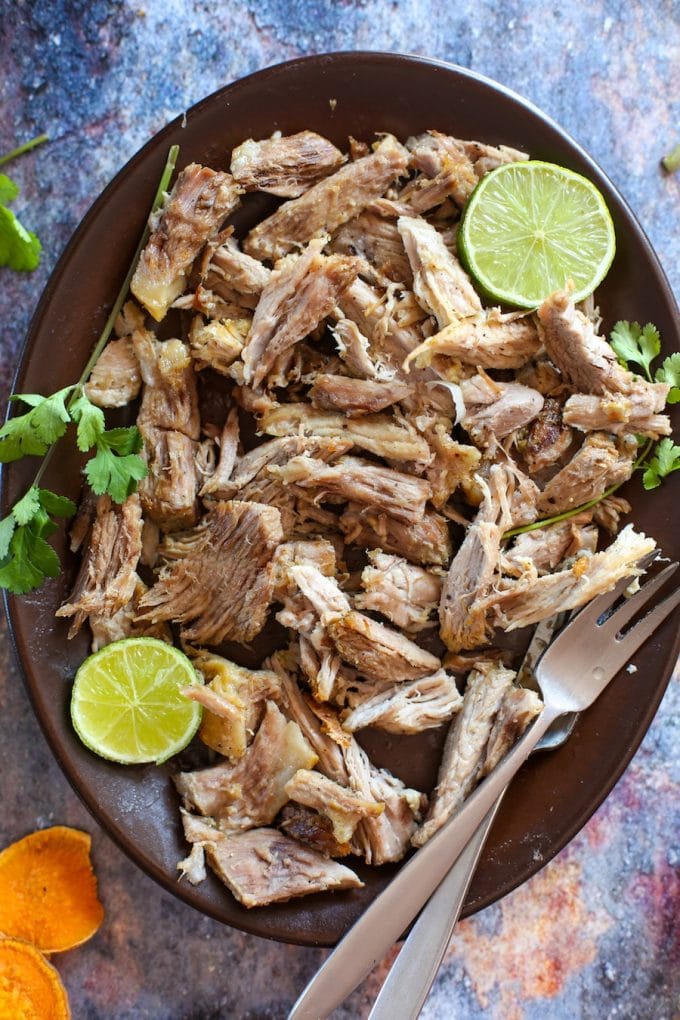 "Instant Pot Pulled Pork with Puerto Rican inspired flavours – tender, shredded pork in an hour! | Gluten Free + Paleo + Whole30" Recipe: ASaucyKitchen.
Zucchini Pasta With Chicken & Pistachios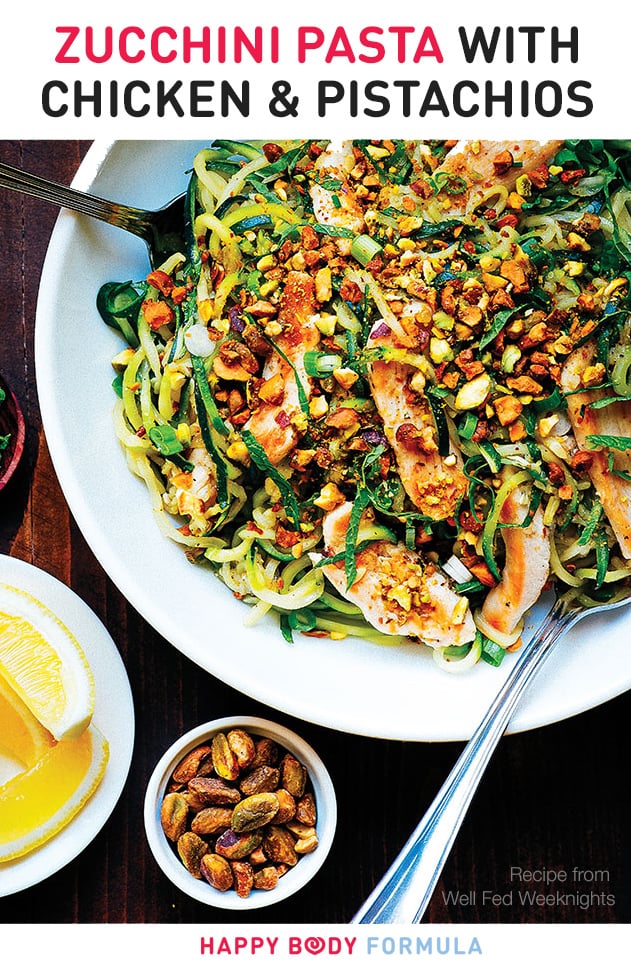 "This recipe is an homage to the pasta recipes that show up on food magazine covers every spring. You know the ones: they feature a bowl of pasta flecked with herbs and golden chicken—and smiling, painfully chic people gathered around a picnic table on a hillside, all bathed in dappled sunlight." Recipe: HappyBodyFormula.
Crazy Good Beef And Broccoli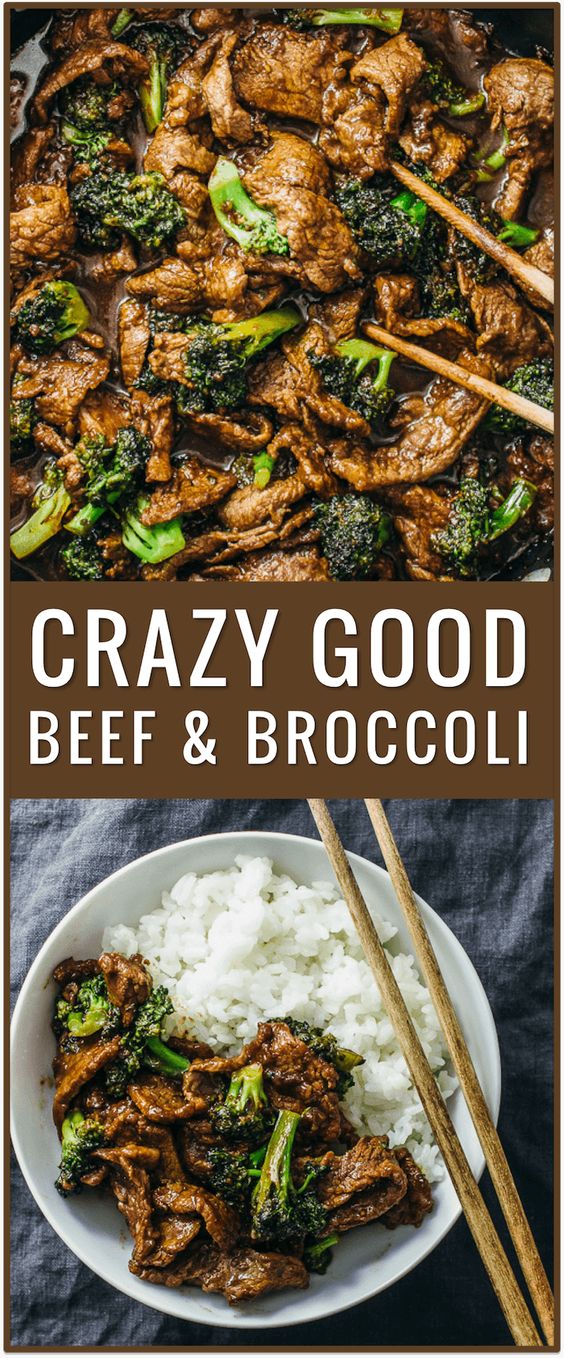 "I love beef and broccoli because (a) I can't resist anything with tender and tasty strips of flank steak, and (b) it's such an easy one-pan stir fry recipe. Also, if you're a huge broccoli fan like me, you'll love these juicy and flavorful bites of broccoli in between mouthfuls of meat and rice." For Keto, leave out the rice of course. Recipe: savorytooth.com
One Pan Pesto Chicken & Vegetables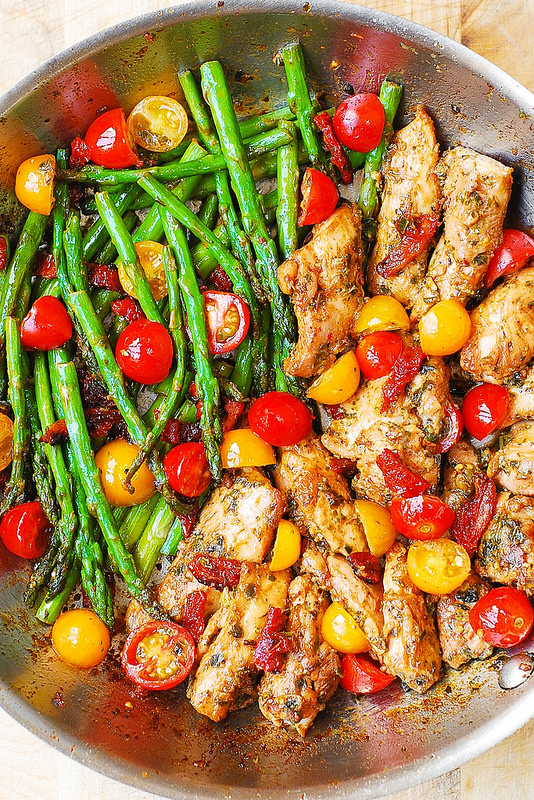 "One-Pan Pesto Chicken and Veggies – boneless, skinless chicken thighs with sun-dried tomatoes, asparagus, cherry tomatoes in a delicious basil pesto sauce. Healthy, gluten free, Mediterranean style recipe, packed with fiber (vegetables) and protein (chicken). Easy, 30 minute recipe." Recipe: juliasalbum.com
Vegetarian Zucchini Lasagna Spirals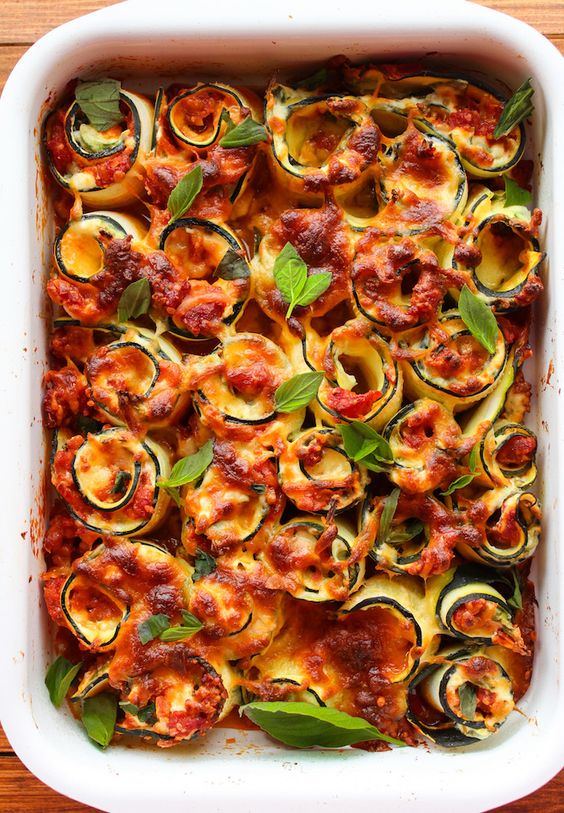 "Vegetarian Zucchini Lasagna Rolls filled with spinach, ricotta, and a chunky homemade marinara sauce. Gluten free, Grain Free, Low Carb" Recipe: asaucykitchen.com
Low Carb Jamaican Chicken Curry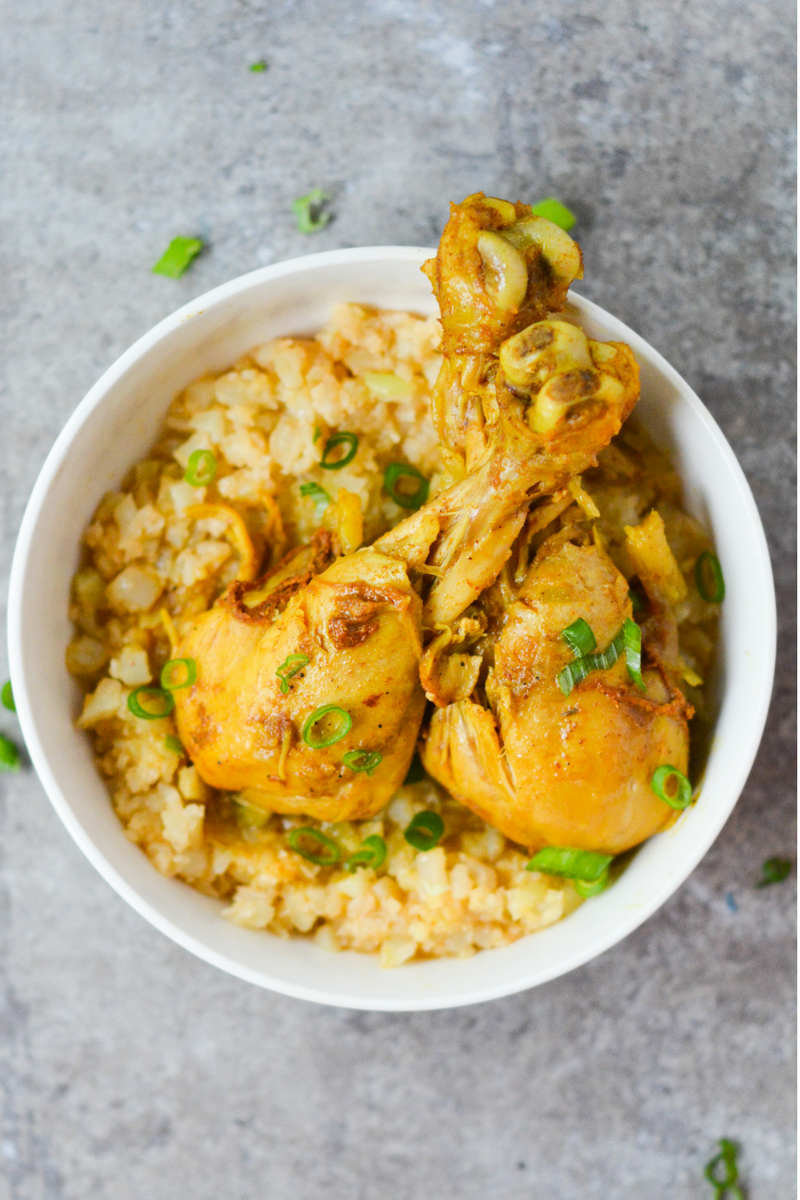 "This Low Carb Jamaican Curry Chicken is a healthy meal full of Caribbean flavor! Don't forget to serve it up with some cauliflower rice!" Recipe: HeyKetoMama.
Keto Chorizo Omelette
"Tired of eating eggs? This Keto Chorizo Omelette will make your breakfast egg-citing again!" Recipe: HeyKetoMama.
Southwest Chicken Salad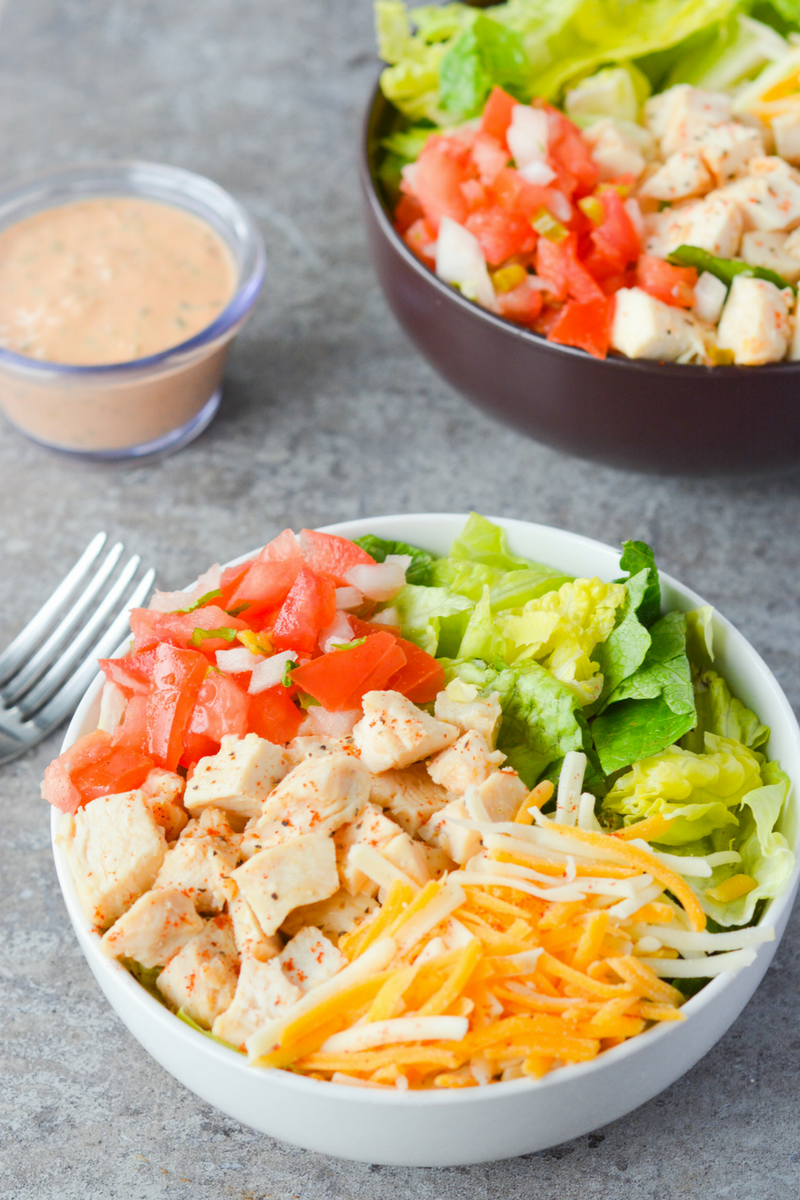 "The Southwest Chicken Salad is one of my all time favorites. It's crisp, refreshing, and has just the right amount of kick. This dish is PERFECT for Spring afternoons." Recipe: HeyKetoMama.
Crispy Slow Cooker Carnitas (Mexican Pulled Pork)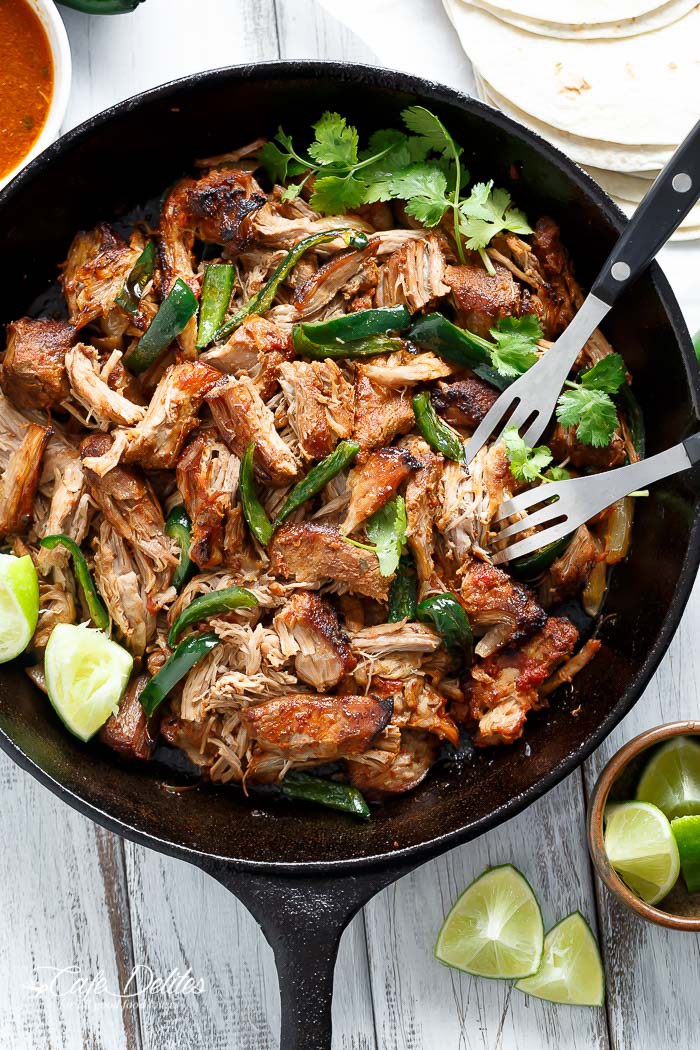 "Crispy Slow Cooker Carnitas (Mexican Pulled Pork) Con Ancho Chiles | Poblano Peppers smothered in so much flavour, you won't be able to put your forks down!" Recipe: cafedelites.com
Sun Dried Tomato Cheesy Meatballs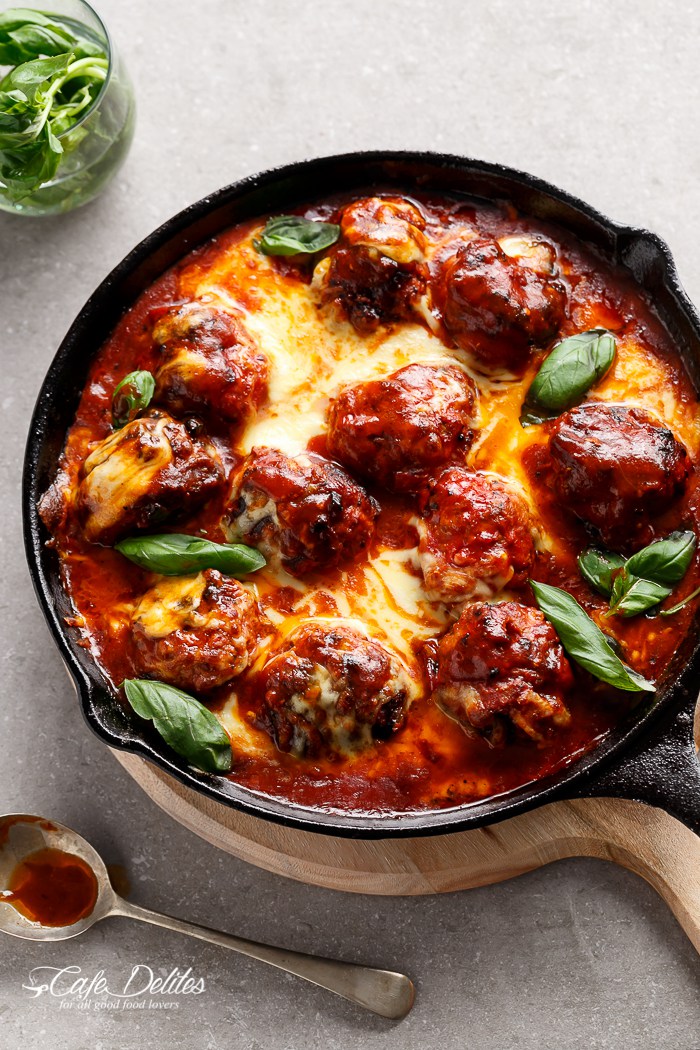 "Tender and juicy Sun Dried Tomato Cheesy Meatballs (Low Carb) spiked with sun dried tomato pieces, garlic and fresh herbs, fried and simmered in a simple tomato sauce with so. much. cheese. All in one skillet!" Recipe: cafedelites.com
Chicken & Asparagus Lemon Stir Fry
"Asparagus is one of my favorite Spring vegetables, and this quick stir-fry made with chicken, lemon, garlic and ginger is a great way to make it a weeknight meal." Recipe: skinnytaste.com
Creamy Sun Dried Tomato & Parmesan Chicken Noodles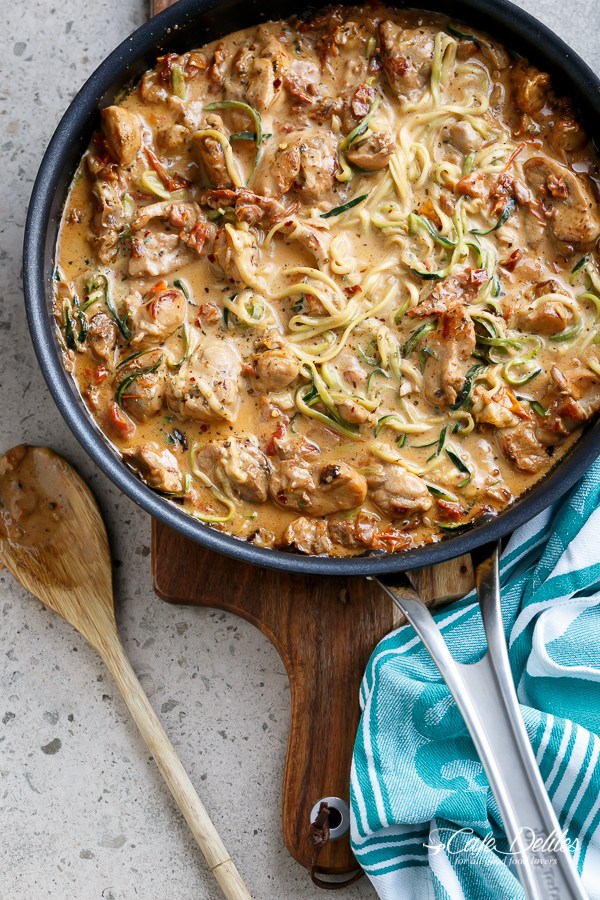 "This sauce. THIS SAUCE. Okay. Let me back up for a sec. Sun dried tomatoes and garlic and parmesan cheese infused in a cream based sauce, enveloping crispy, golden pan fried chicken strips and zoodles for the craziest low carb fit-foodie comfort food without feeling like a fit-foodie." Recipe: cafedelites.com
Buffalo Chicken & Broccoli Bowls With Cauliflower Rice

"This Buffalo Chicken and Broccoli Bowl is fast, easy and flavorful. Chicken and broccoli in a buffalo sauce, served over cauliflower rice makes a gluten-free, low carb, high protein, paleo and whole 30 friendly meal!" Recipe: foxandbriar.com
Low Carb Cauliflower Hash Brown Egg Cups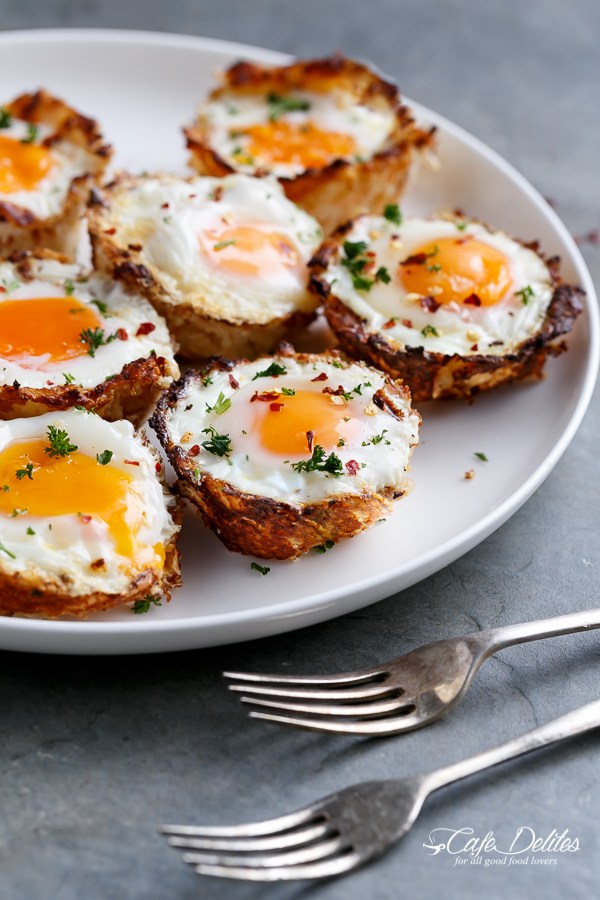 "Cauliflower Hash Brown Egg Cups are low carb and gluten free! Point friendly hash browns made into cups with a perfectly runny egg. That's it. That's all that needs to be said." Recipe: cafedelites.com
Pan Seared Apple Pork Chops With Bacon & ACV Sauce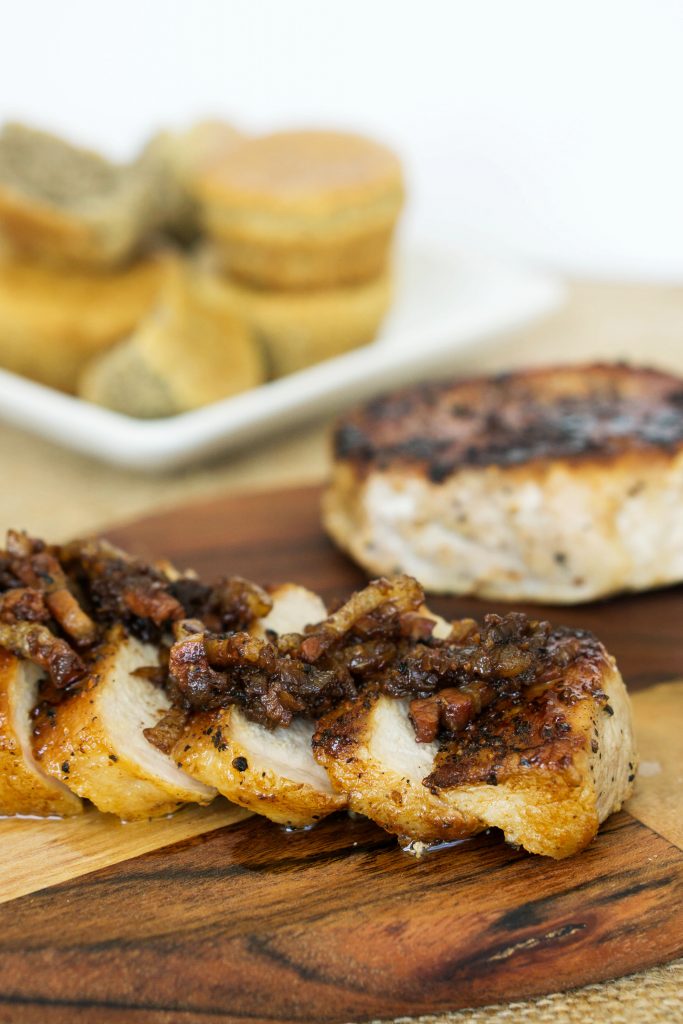 "After the pork loin is cooked and resting we add bacon and apple cider vinegar to the pan drippings to create the ultimate pork loin chop topping. It's subtly sweet and acidic with a fatty bacon and onion flavor to cut through the moist pork loin." Recipe: KetoConnect.
Garlic Butter Baked Salmon In Foil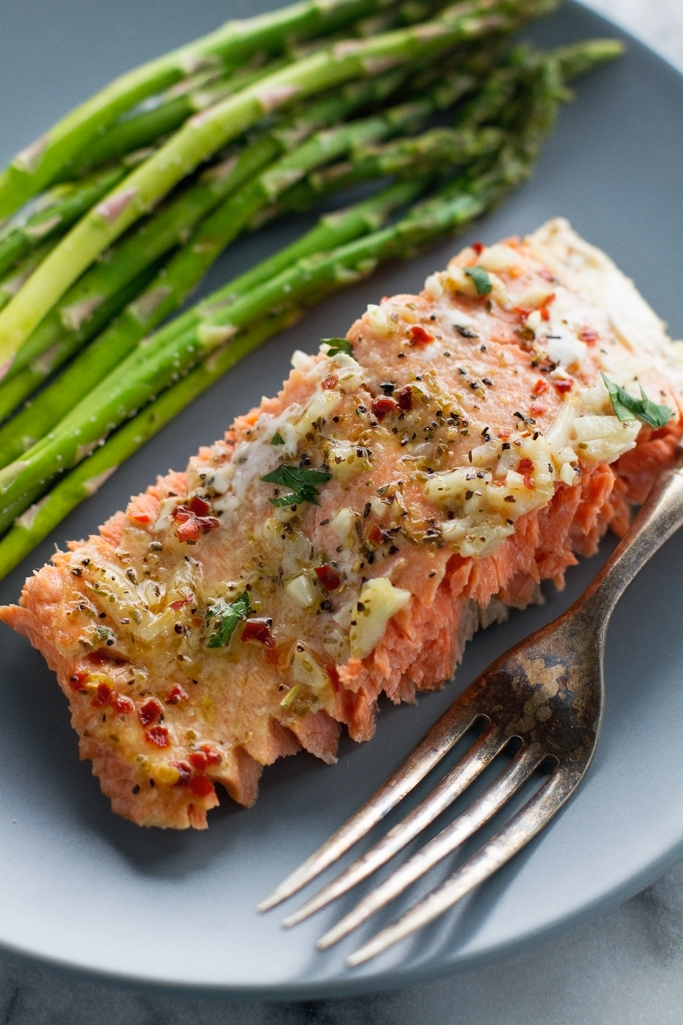 "Baked salmon in foil that's been brushed with my lemon garlic butter sauce. This recipe is so easy to make and pulls together in less than 30 minutes! The salmon is so flakey and tender when baked inside foil. You're going to love this recipe!" Recipe: littlespicejar.com
Chicken Avocado Caprese Salad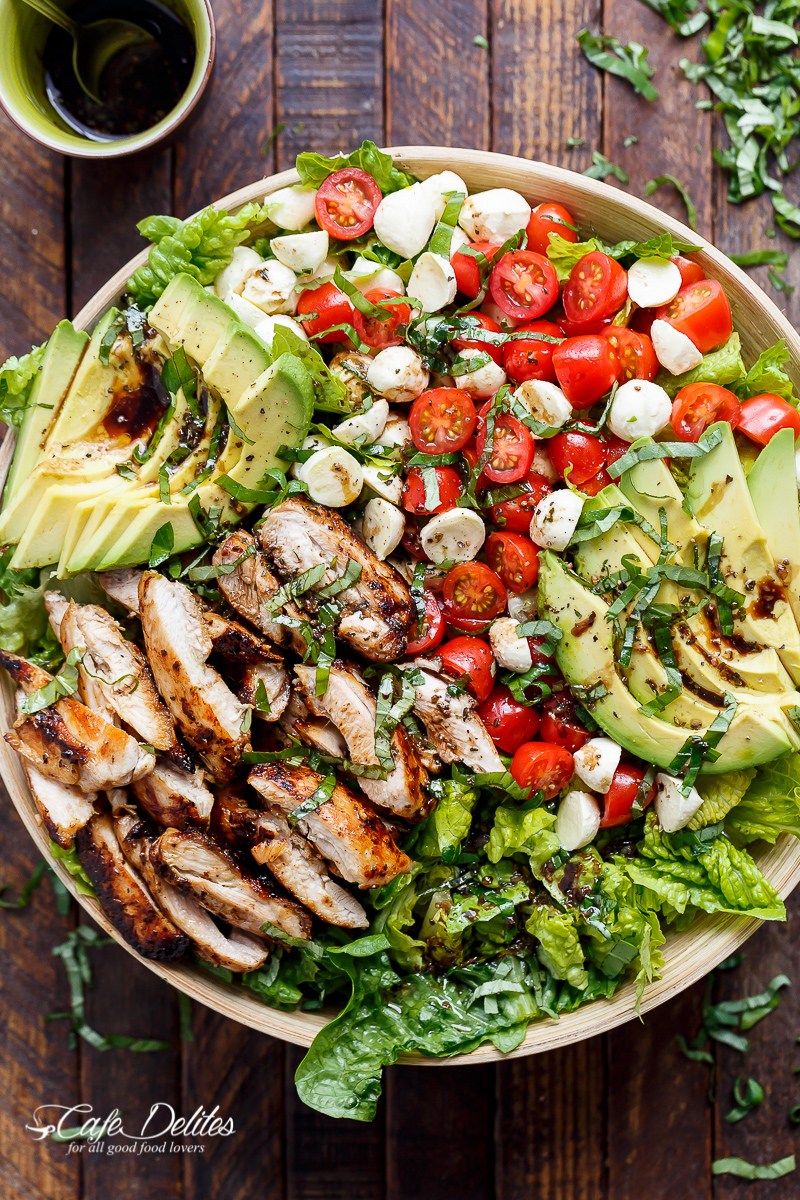 "Balsamic Chicken Avocado Caprese Salad is a quick and easy meal in a salad! Seared chicken, fresh mozzarella and tomato halves, creamy avocado slices and shredded basil leaves are drizzled with am incredible balsamic dressing that doubles as a marinade for the ultimate salad!" Recipe: cafedelites.com
10 Minute Portabello Mushroom Pizzas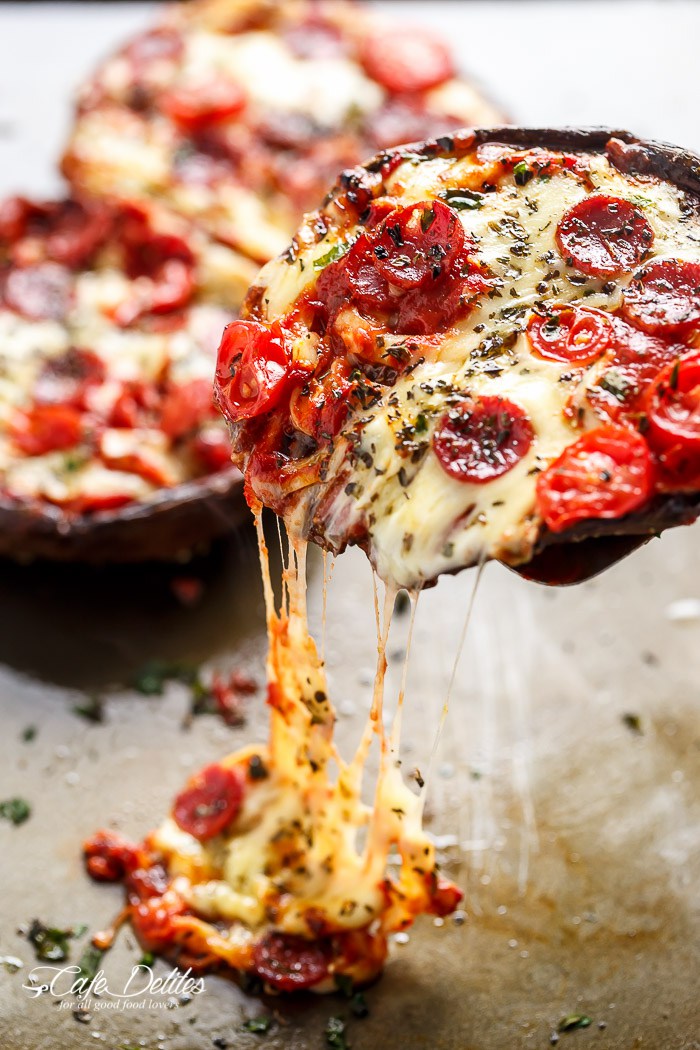 "Portobello Pizzas have ALL the flavours of a GOOD pizza…without the guilt! Using portobello mushroom caps for a pizza crust, these pizzas are quick and easy to make, low carb and ready in less than 10 minutes!" Recipe: cafedelites.com
Roasted Shrimp & Brussel Sprouts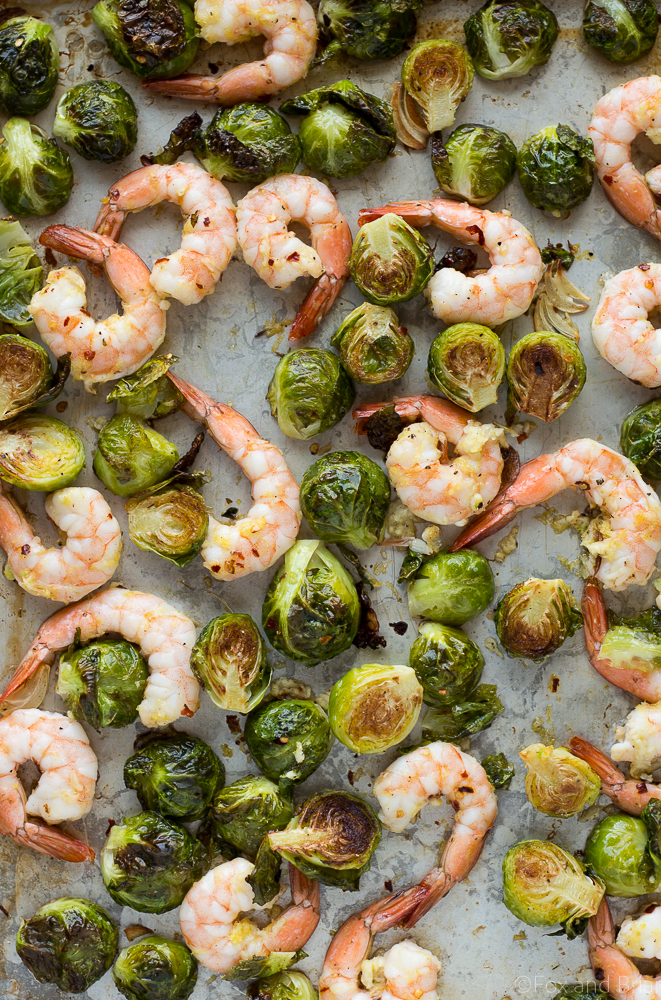 "These Roasted Shrimp and Brussels Sprouts are a quick and easy dinner. Lemon and garlic make this a flavorful sheet pan dinner you can make in about 20 minutes!" Recipe: foxandbriar.com
Mozzarella Chicken In Tomato Sauce
"The chicken breasts are rubbed with seasonings and pan fried until golden and cooked through. Then, I add some minced garlic, pour our favourite marinara sauce in to the skillet, season with basil and any seasonings you love, top them with cheese, broil (or grill) them in the oven for 2-3 minutes" Recipe: cafedelites.com
Low Carb Chicken Philly Cheesesteak Bowl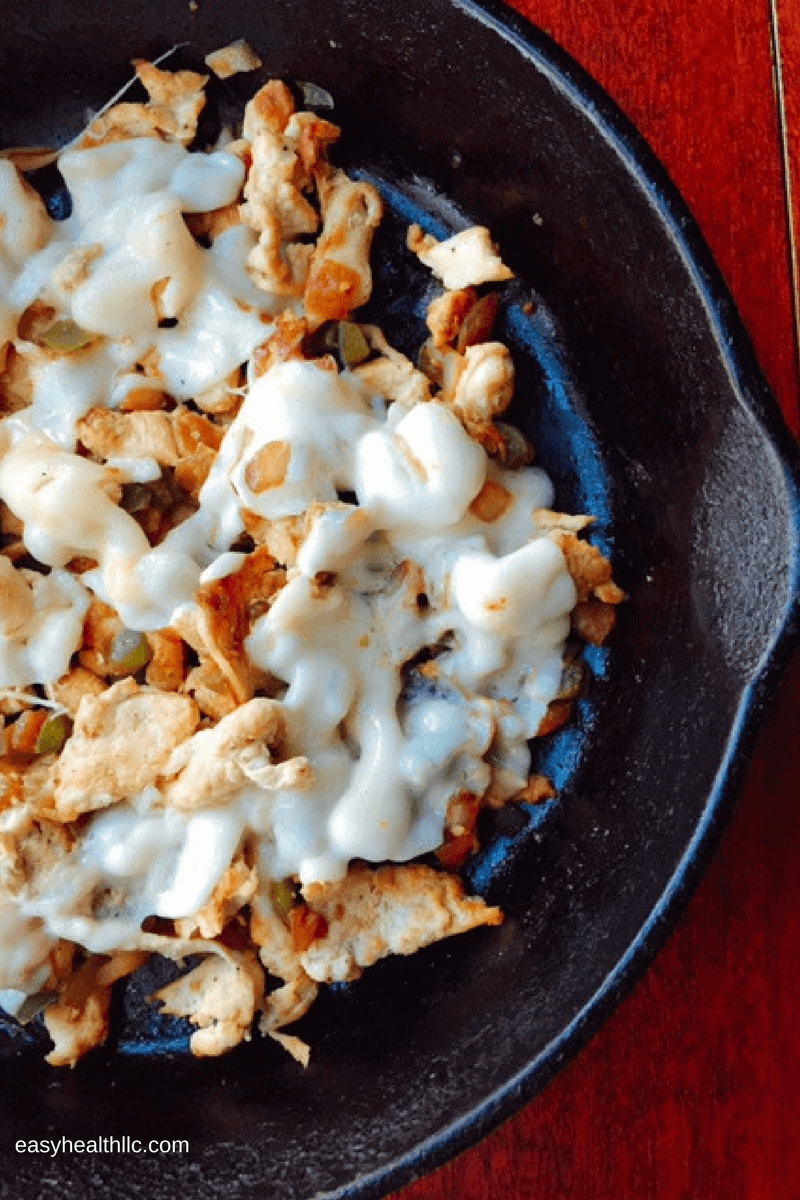 "Low Carb Chicken Philly Cheesesteak is the perfect recipe for a delicious, health and quick-fix meal. In less than 30 minutes, you can enjoy a diabetes-friendly meal the whole family will love." Recipe: easyhealthllc.com
Lemon Chicken Soup With Cauliflower Rice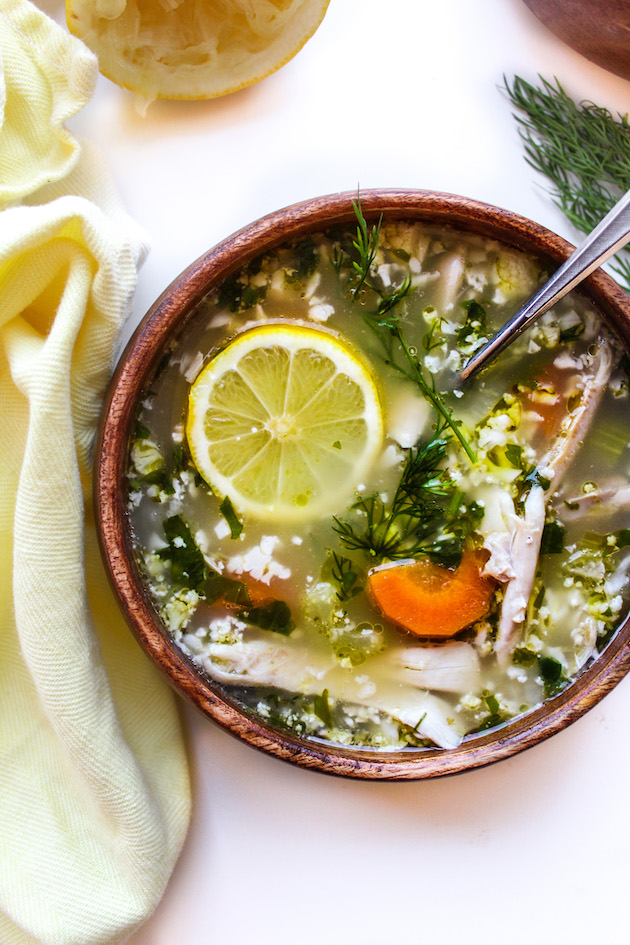 "Lemon Chicken Soup with Cauliflower Rice| A light & healthy soup with a whole lot of zip. Whole 30 + Gluten Free + One Pot" Recipe: asaucykitchen.com
Mini Paleo Salmon Cakes & Lemon Herb Aioli
"First things first – the salmon. You can used fresh or canned salmon depending on which you prefer. For the ones pictured here, I used fresh fillets I bought on sale" Recipes: asaucykitchen.com
Chicken Bacon Ranch Casserole Recipe (Quick & Easy)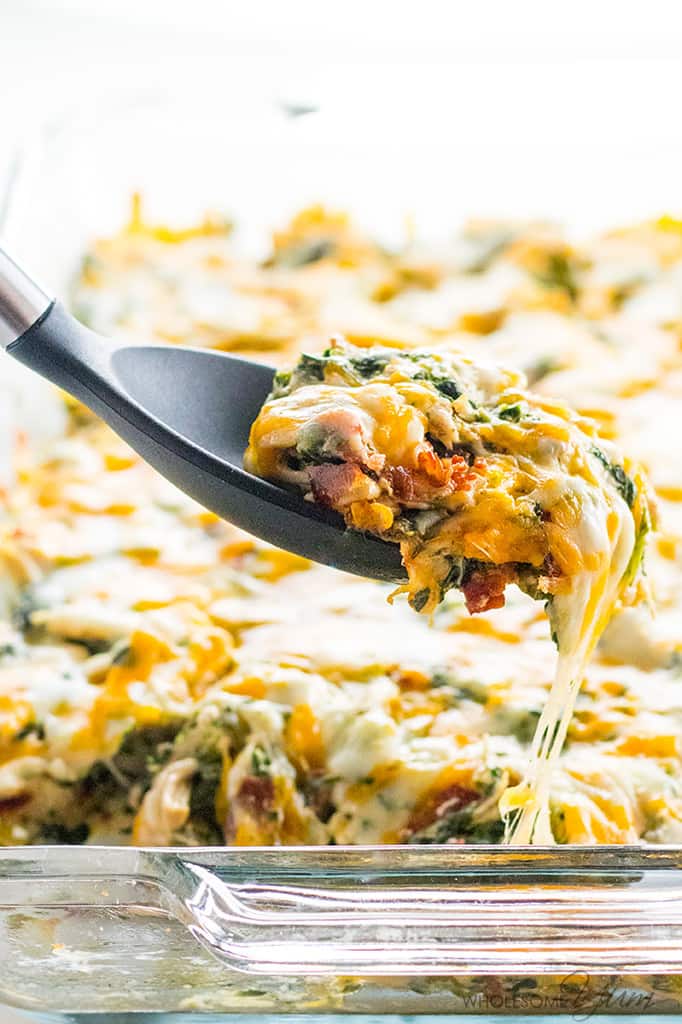 "A low carb, cheesy chicken bacon ranch casserole recipe that the whole family will love. Quick and easy with just 7 common ingredients and 5 minutes prep!" Recipe: WholesomeYum.
Chicken Cordon Bleu Casserole Recipe (Low Carb, Gluten-Free)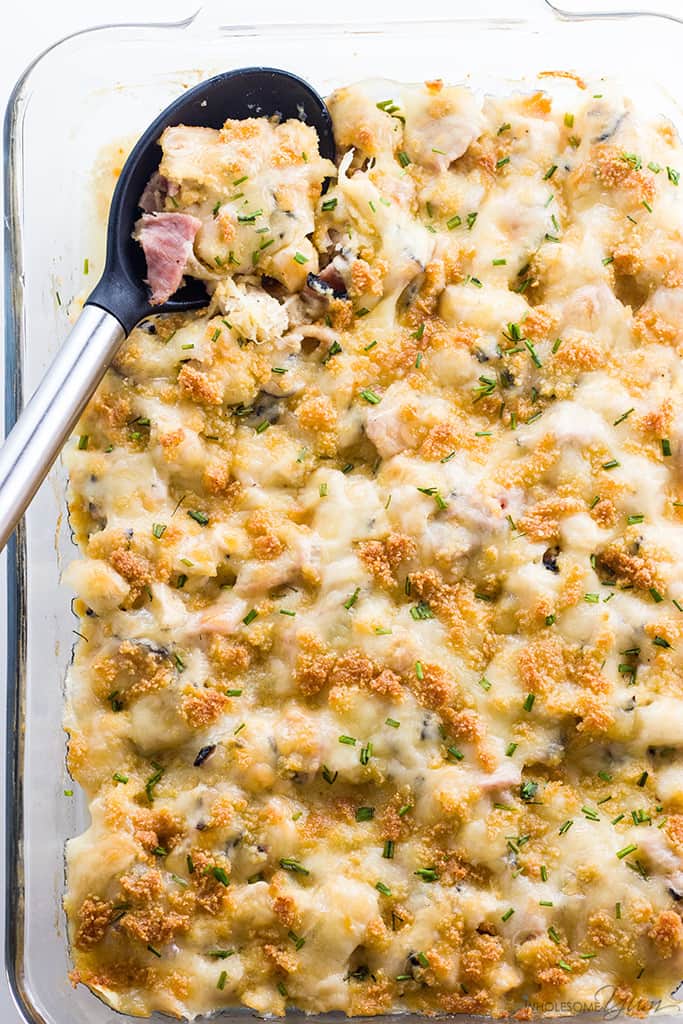 "This easy, low carb chicken cordon bleu casserole recipe takes only 30 minutes! A delicious combo of chicken, ham, dijon mustard cream sauce & Swiss cheese.' Recipe: WholesomeYum.
Loaded Cauliflower (Low Carb, Keto)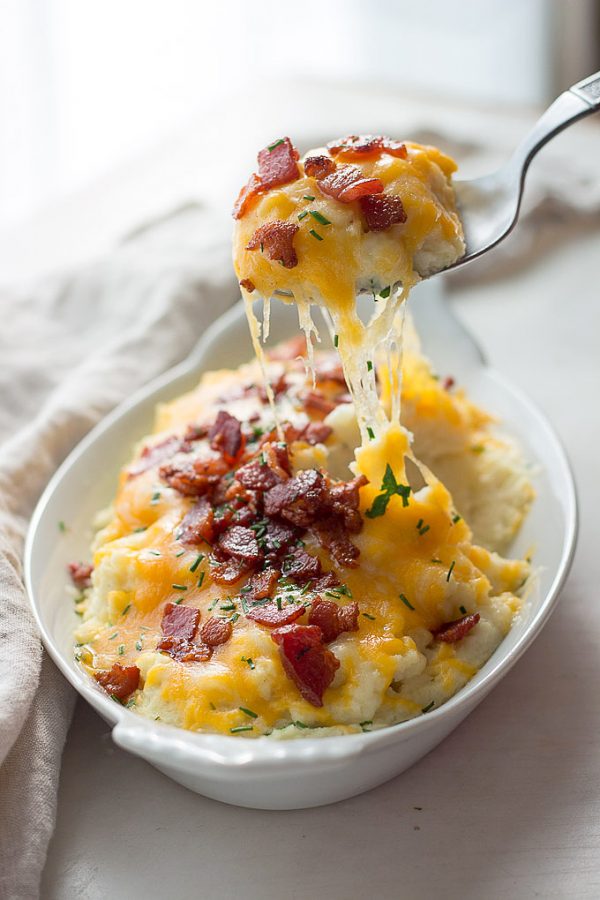 "Try this healthy loaded cauliflower casserole. Made with butter, sour cream, chives, cheddar cheese and bacon, it's the ultimate in low carb comfort food!" Recipe: LowCarbMaven.
Low Carb Beef Stroganoff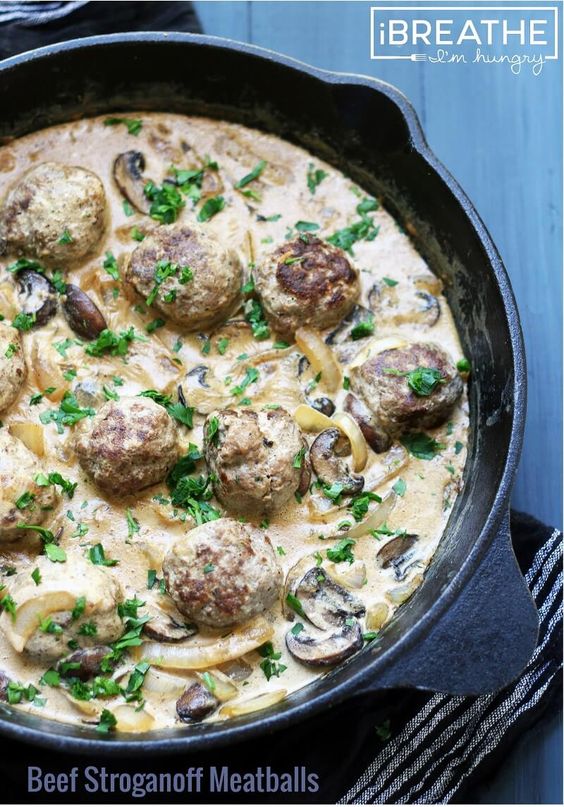 "These Keto Beef Stroganoff meatballs are inspired by the classic dish of beef simmered in a sauce of mushrooms, onions, and sour cream. Low carb, gluten free, family friendly!" Recipe: IBreatheImHungry.
Quick, Healthy And Super Simple Tuna Fish Salad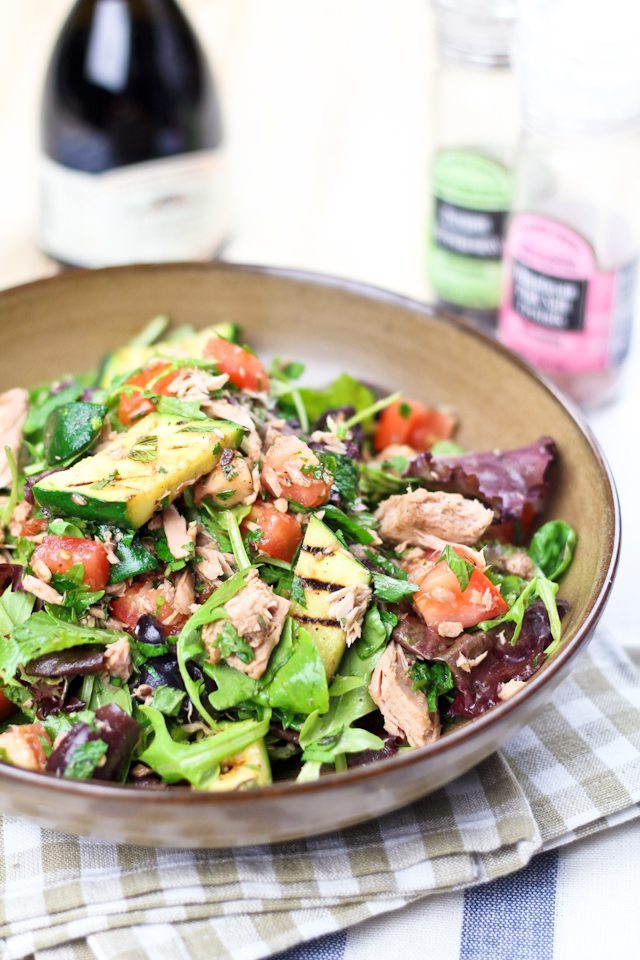 "It's loaded with all kinds of greens and fresh herbs such as parsley and mint, which give the dish an overall impression of absolute freshness. The addition of grilled zucchini and kalamata olives really take this one over the top." Recipe: TheHealthyFoodie.
Easy Poached Fish In Tomato Basil Sauce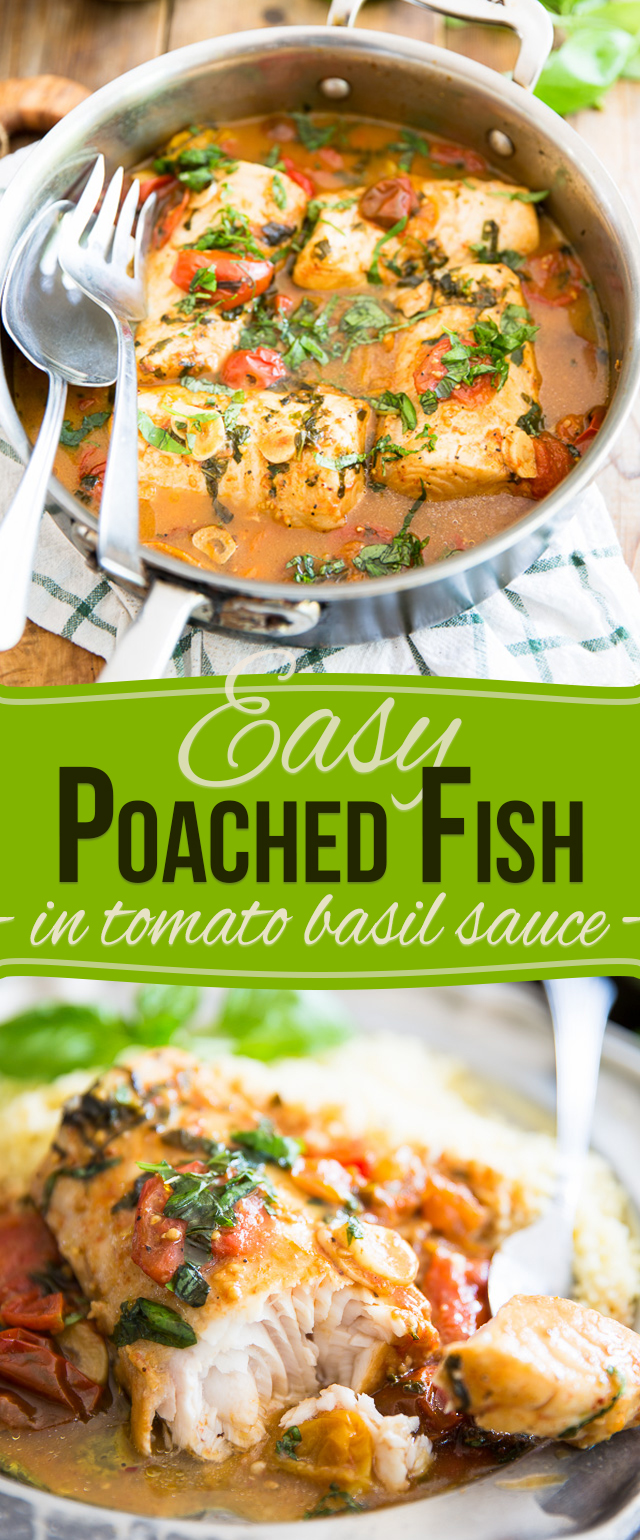 "Serve your fish with the veto friendly side dish of your choice. Whatever you do, though, make sure to top it with a few generous spoonfuls of the tomato basil sauce. And there you have it: a fabulous dinner, from freezer to table, ready in under 30 minutes!" Recipe: TheHealthyFoodie.
Greek Style Meatballs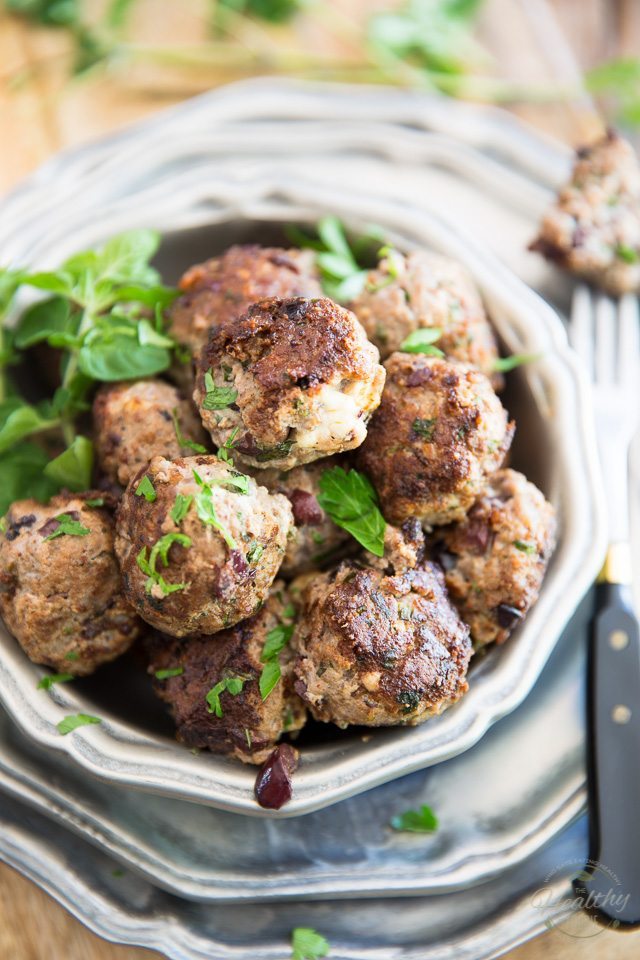 "These guys are so friggin' tasty, it's not even funny. In fact, they have so much flavor, thanks to the addition of chopped olives, feta cheese, garlic and fresh oregano, they don't need much of anything else. No ketchup or dipping sauce required here!" Recipe: TheHealthyFoodie.
Easy Pan Seared Duck Breast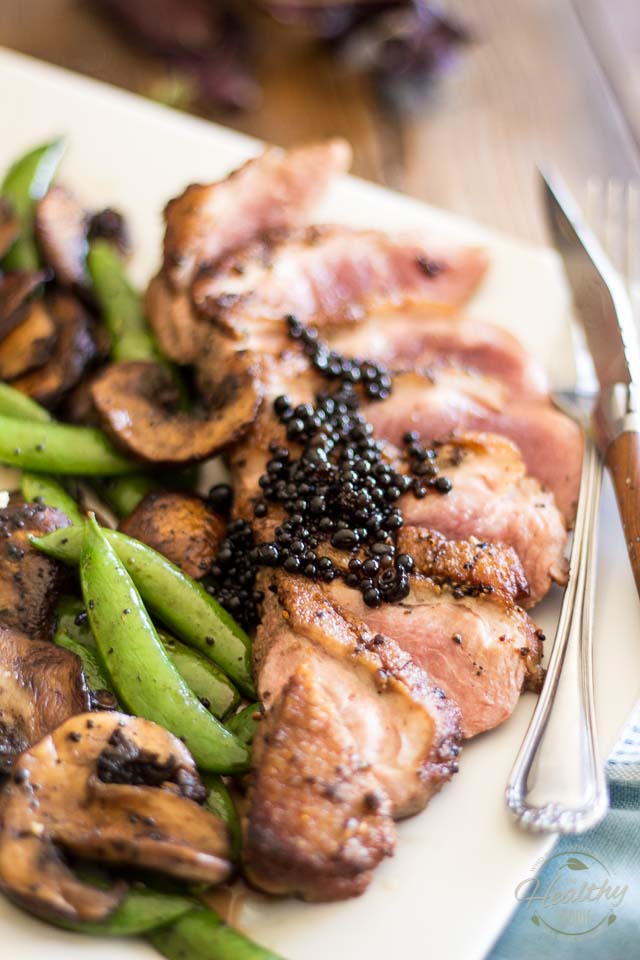 "You want to elevate the temperature of the pan ever so slowly so that you render as much of the fat as possible, leaving behind nothing but a thin layer of beautiful, deep golden and super crispy skin." Recipe: TheHealthyFoodie.
Braised Sirloin Steaks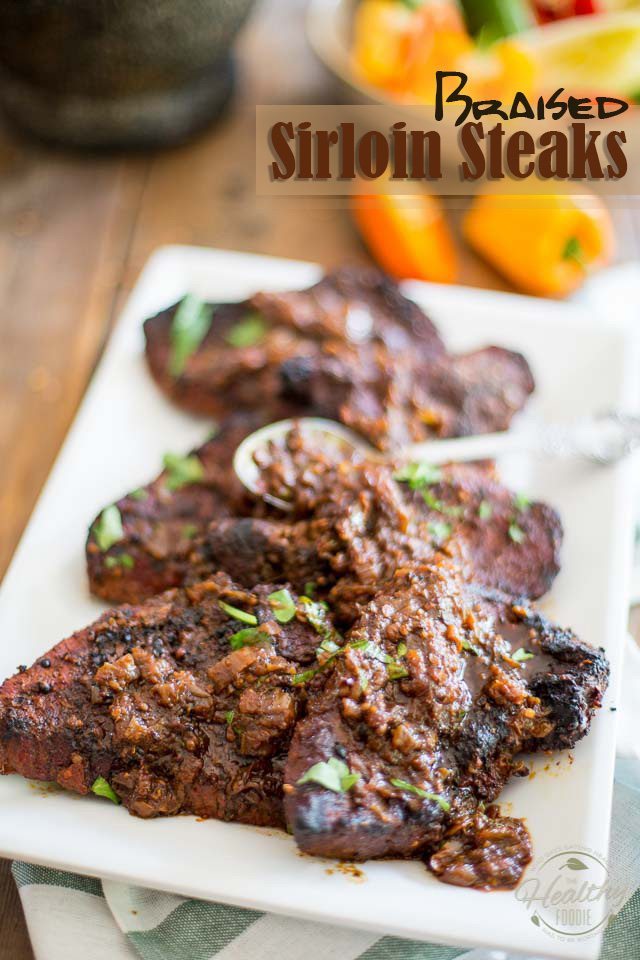 "Because this dish, really, is a meat lover's dream come true. It brings together the best of both worlds: grilling and braising. In other words, you get all the flavor of a beautifully charred steak combined with the tenderness of a slowly braised piece of meat." Recipe: TheHealthyFoodie.
Fathead Pizza Crust (Low Carb Keto Pizza) – 4 Ingredients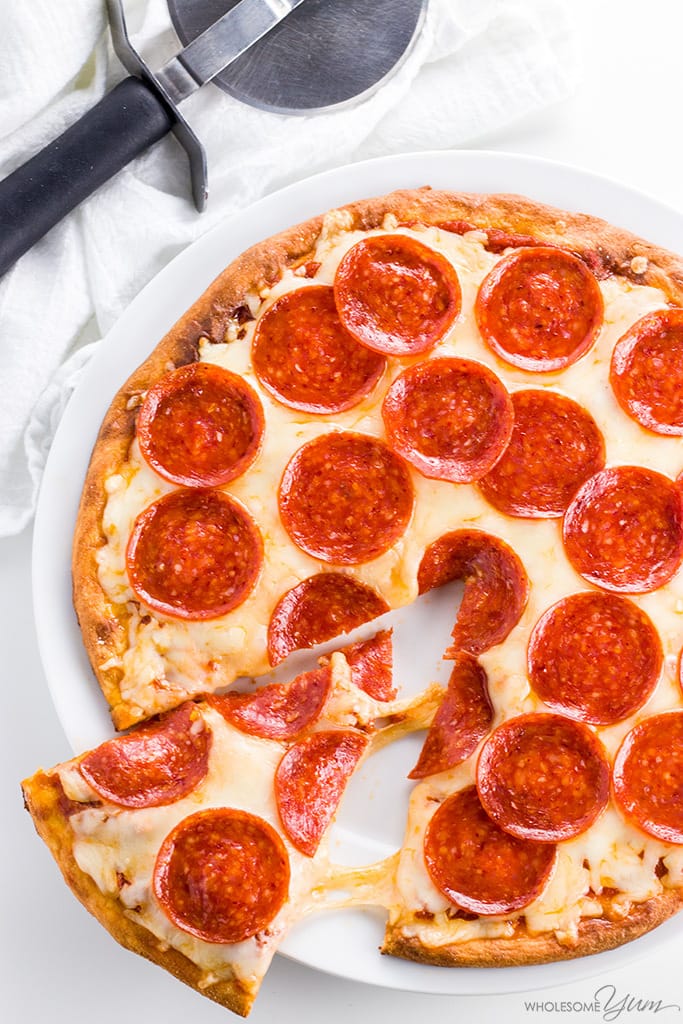 "This low carb keto Fathead pizza crust recipe with coconut flour is so easy with only 4 ingredients! See why it's the ultimate keto pizza." Recipe: WholesomeYum.
Keto Chicken Meatloaf Cups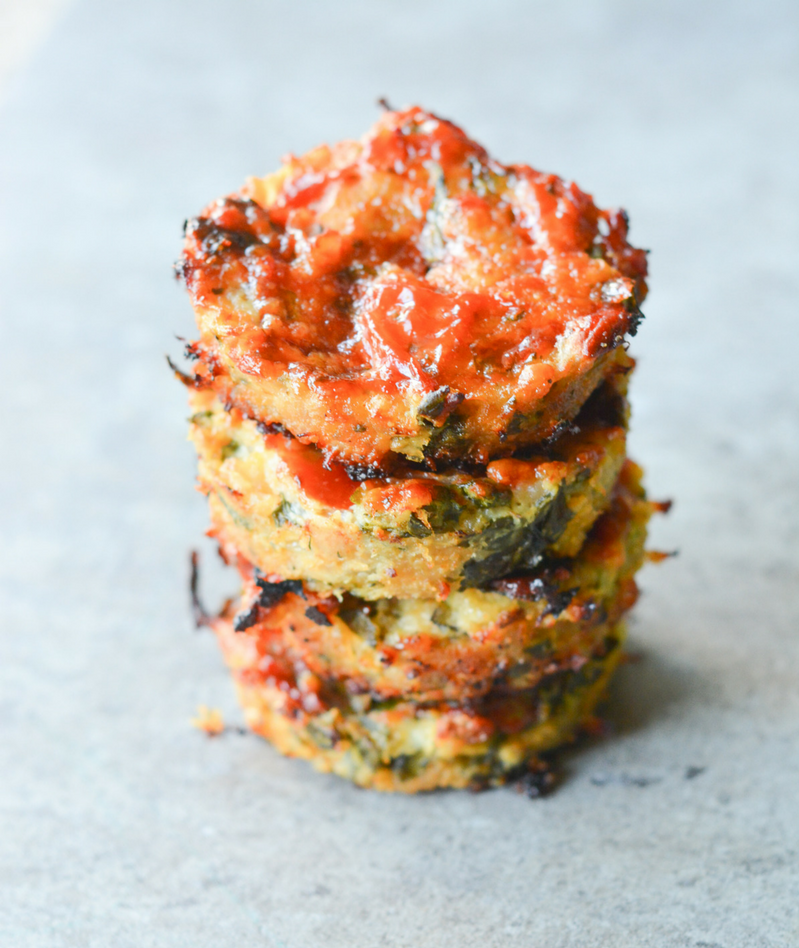 "These Keto Chicken Meatloaf Cups are one of the easiest Low Carb Dinners I've ever made! Want to add some extra flavor? Wrap them in bacon!" Recipe: HeyKetoMama.
Easy Keto Lasagna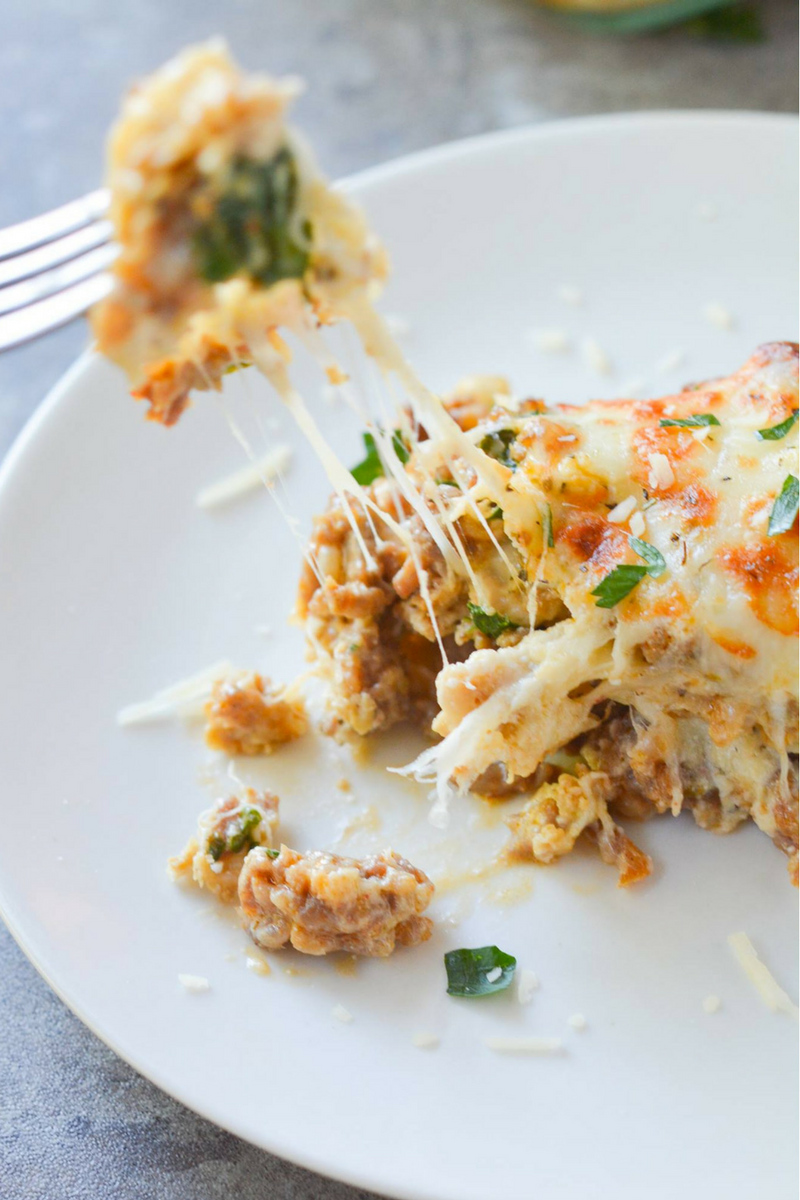 "This easy keto lasagna will quickly become one of your new favorite meals! It's delicious, nutrient rich, and layers easily!" Recipe: HeyKetoMama.
Bacon Wrapped Pork Chops With Apple Cider Vinegar Glaze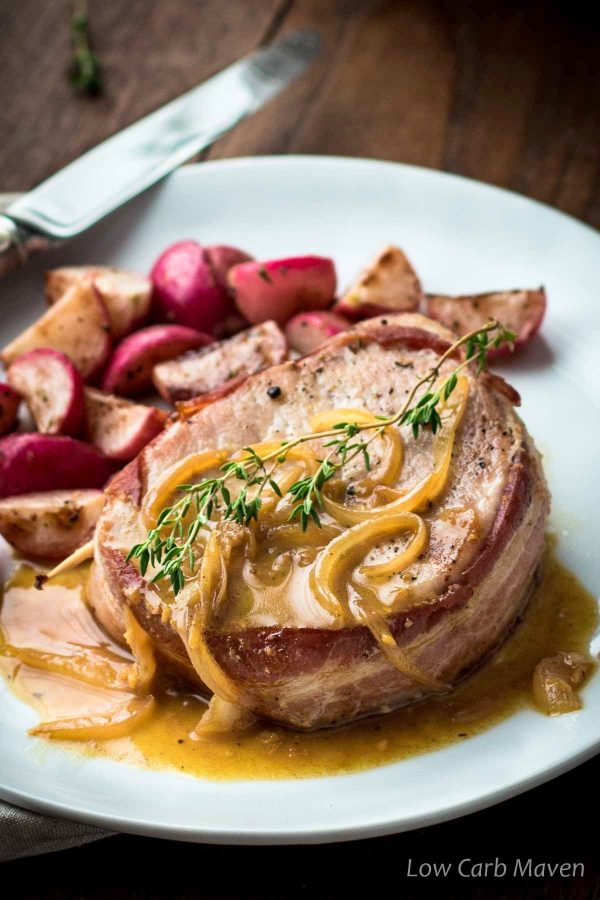 "Pan seared bacon wrapped pork chops with a delicious apple cider vinegar glaze (the perfect pan sauce) flavored with onions and fresh thyme. Another great entree ready in under 30 minutes." Recipe: LowCarbMaven.
Cauliflower Crusted Grilled Cheese Sandwiches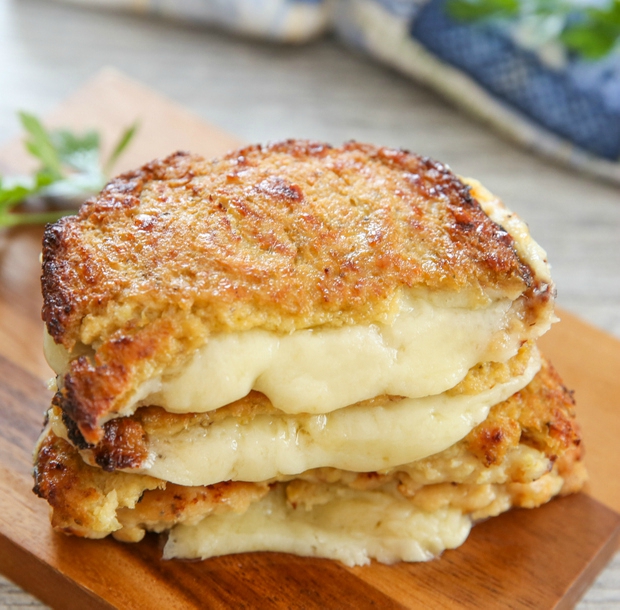 "This is a great low carb solution that still allows you to enjoy a comforting grilled cheese sandwich. Yes, we're still eating a ton of cauliflower at home. We also eat a lot of grilled cheese sandwiches, so this combines the best of both worlds." Recipe: KirbieCravings.
Keto Pizza – Grilled Chicken & Spinach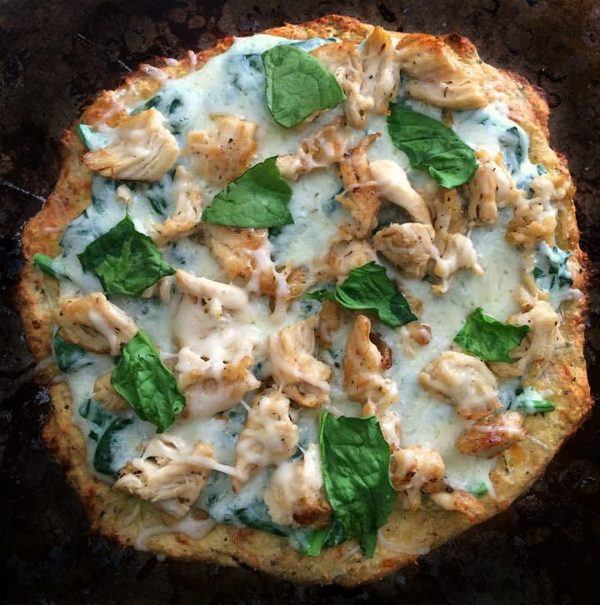 "Are you following the keto way of eating? Then you HAVE to try this white keto pizza! Cheesy, satisfying greatness and only 2.5 carbs per serving!" Recipe: HowToThisAndThat.
Chipotle Steak Bowl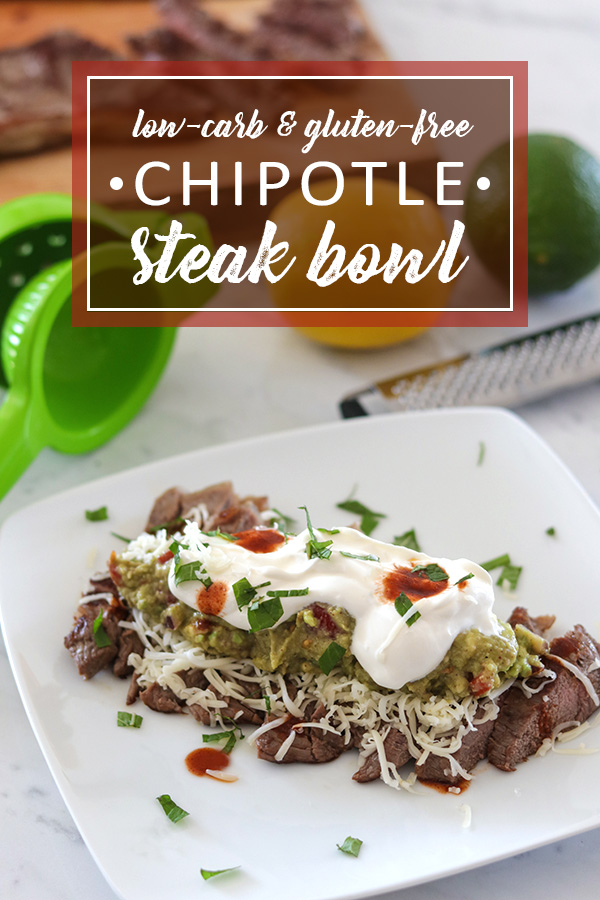 "With such simple ingredients, it's hard not to make a Chipotle Steak Bowl at home every day! Take this simple recipe and switch it up using chicken, pork, sausage or veggies as the base. Throw it into your weekly recipe rotation and feel free to pack it away for work or school." Recipe: Tasteaholics.