43 Perfect Weight Loss Dinner Recipes For A Slimmer Stomach!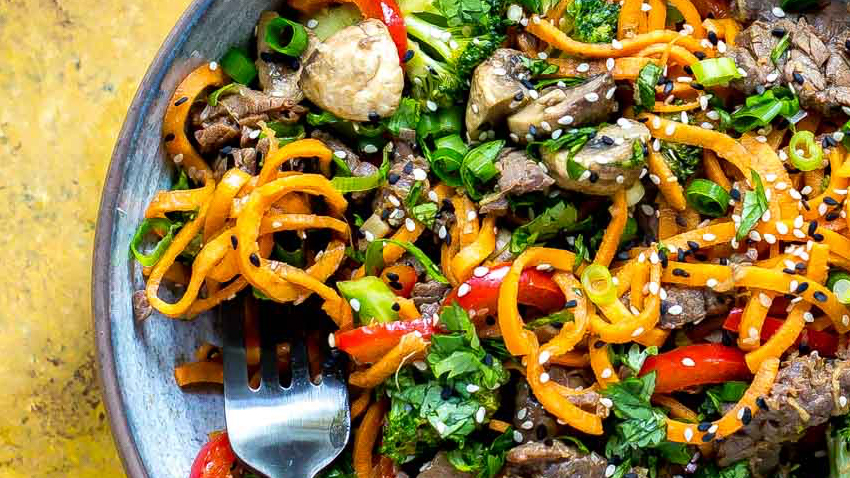 Eating a healthy, delicious, calorie controlled dinner can be one of the best things you can do if you are trying to lose weight. It gives you something to look forward to and focus on throughout the day and can stop you snacking later on in the night.
We want to provide you with recipes that you will love that you can add into your repertoire, so you will always have a healthy meal that you can make for dinner.
Here are 43 incredible weight loss dinner recipes you can find online from some incredible food blogs and websites. Make sure to pin and save your favourites to social media to share with your friends! Enjoy!

43 Perfect Weight Loss Dinner Recipes For A Simmer Stomach!
Sheet Pan Honey Dijon Chicken With Butternut Squash
"This Sheet Pan Honey Dijon Chicken with butternut squash is a delicious meal that comes together in just about 30 minutes – use it as your weekly lunch prep or as a quick after-work dinner! ". Recipe: TheGirlOnBloor.
Sweet Chili Chicken Meal Prep Bowls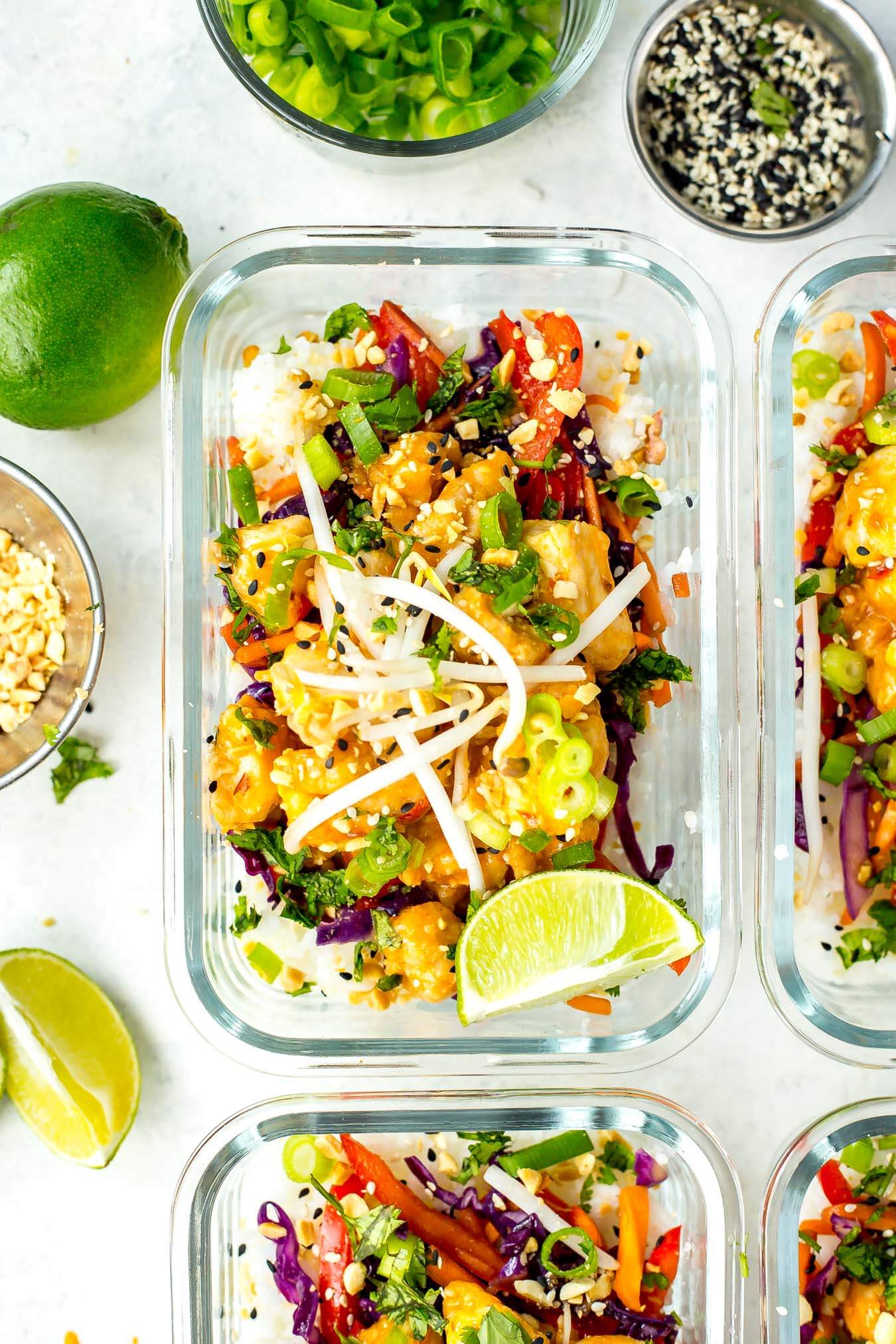 "These Sweet Chili Chicken Meal Prep Bowls with jasmine rice, bean sprouts & cilantro are a delicious one-skillet make-ahead lunch idea that'll carry you through the work week!". Recipe: TheGirlOnBloor.
30-Minute Ginger Beef Sweet Potato Noodles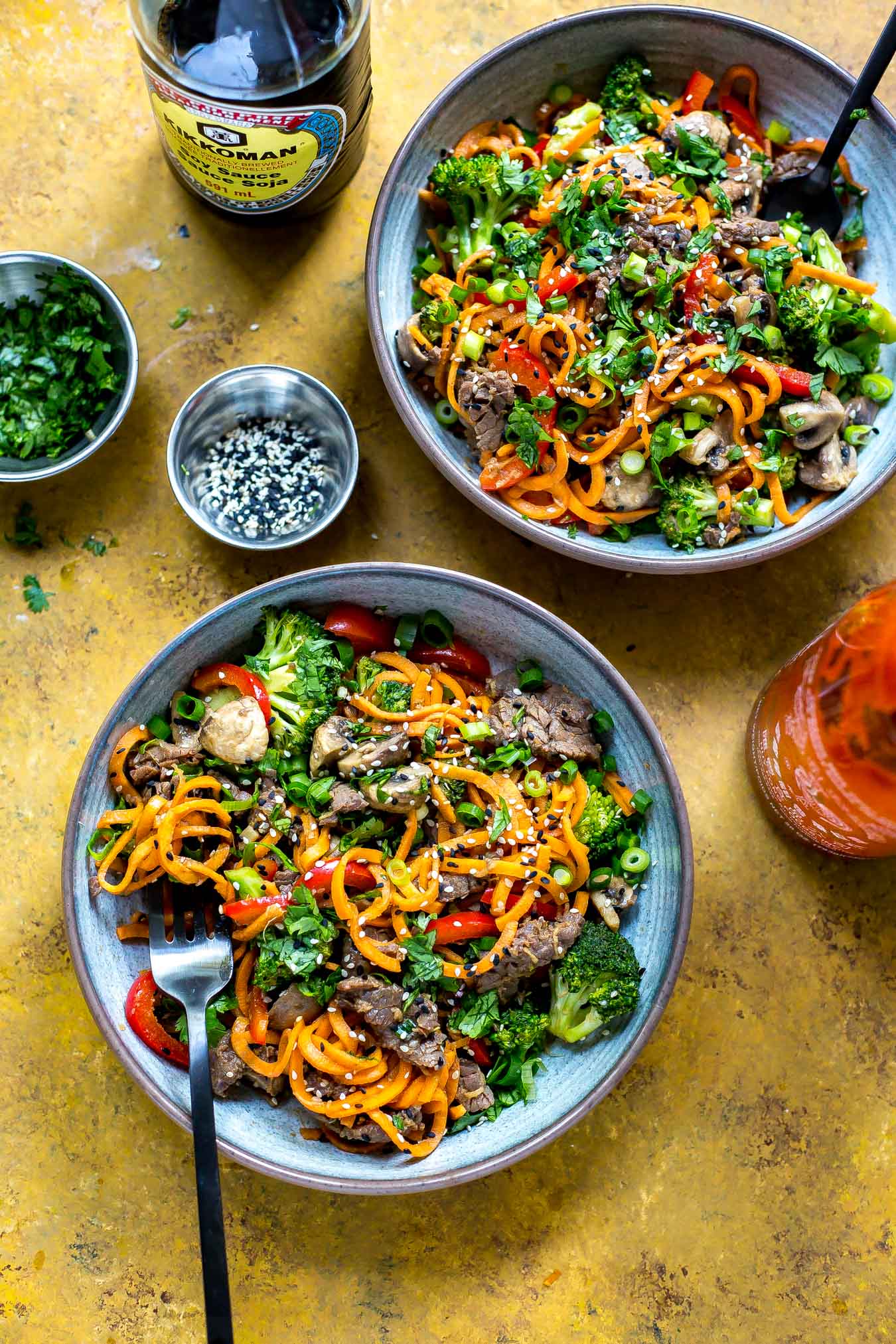 "These 30-Minute Ginger Beef Sweet Potato Noodles are a quick and easy dinner option! Spiralized sweet potato noodles and a marinade that doubles as a stir fry sauce makes this meal super fast for busy weeknights.". Recipe: TheGirlOnBloor.
Green & Lean Salmon Bake (Quick & Easy Sheet Pan Meal)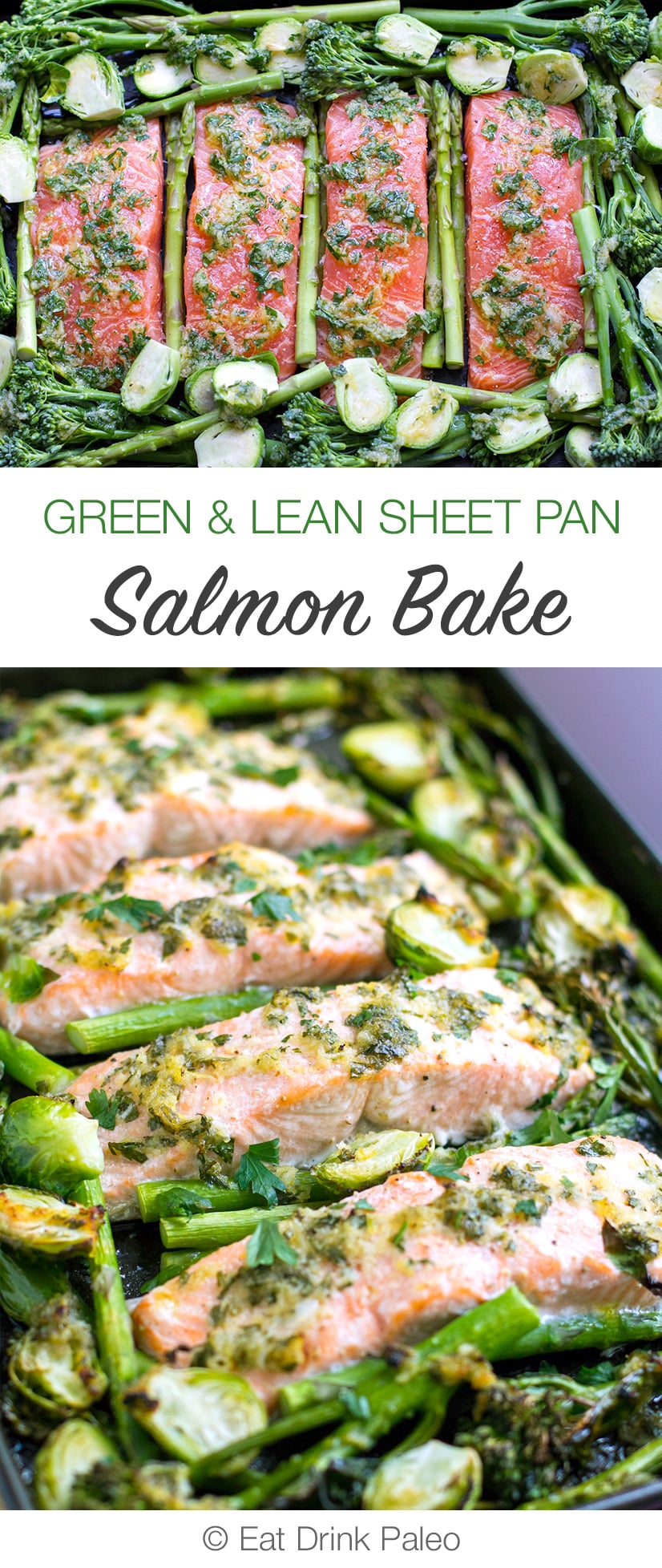 "This sheet pan meal ticks so many boxes: paleo, keto, AIP and Whole30 friendly, it's a perfect meal for anyone doing my paleo program, it has loads of green veggies, it has omega-3s rich fish, it's quick and easy, and most importantly, it's full of flavour.". Recipe: EatDrinkPaleo.
Sheet Pan Roasted Asparagus & Chicken With Chorizo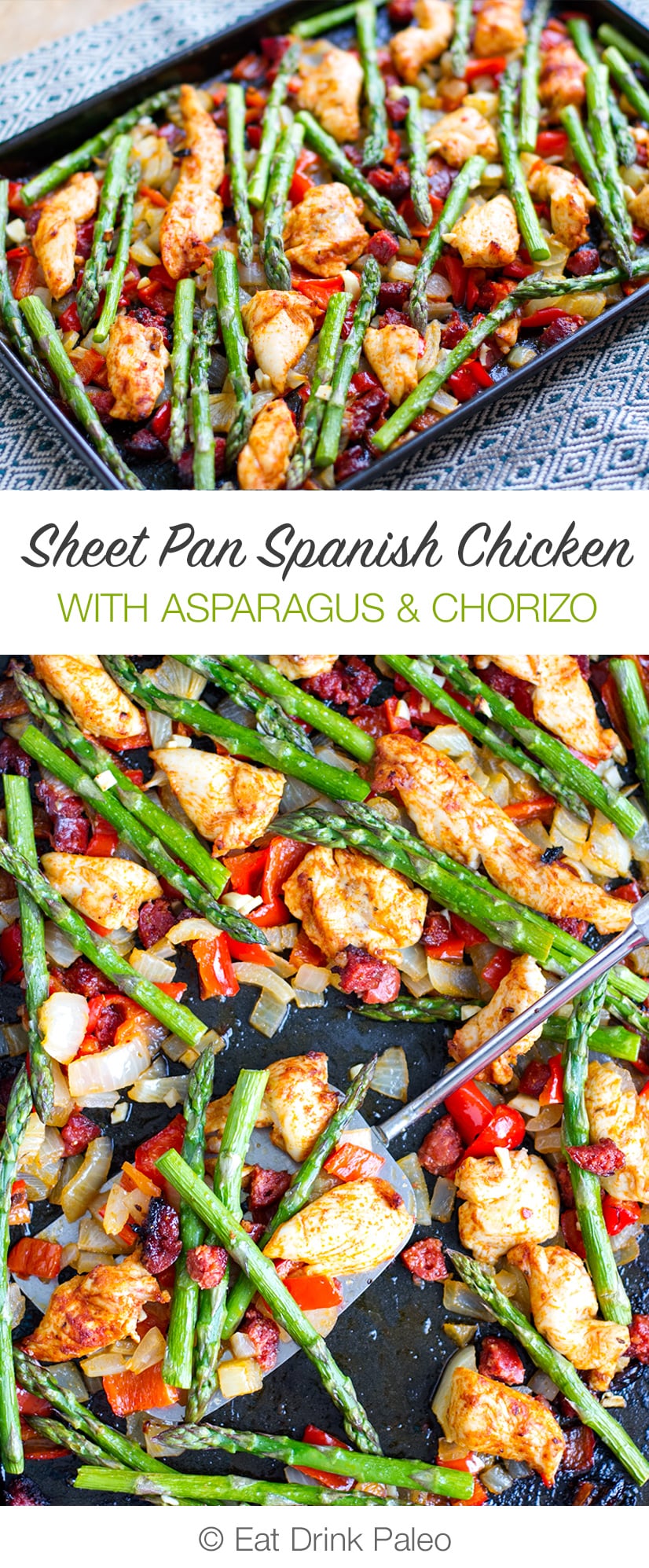 "This paleo friendly sheet pan dinner of roasted asparagus,chicken and chorizo is fuss-free, healthy and easy to make. Serve with a side salad or as is!". Recipe: EatDrinkPaleo.
Cowboy Butter Chicken And Zucchini Noodles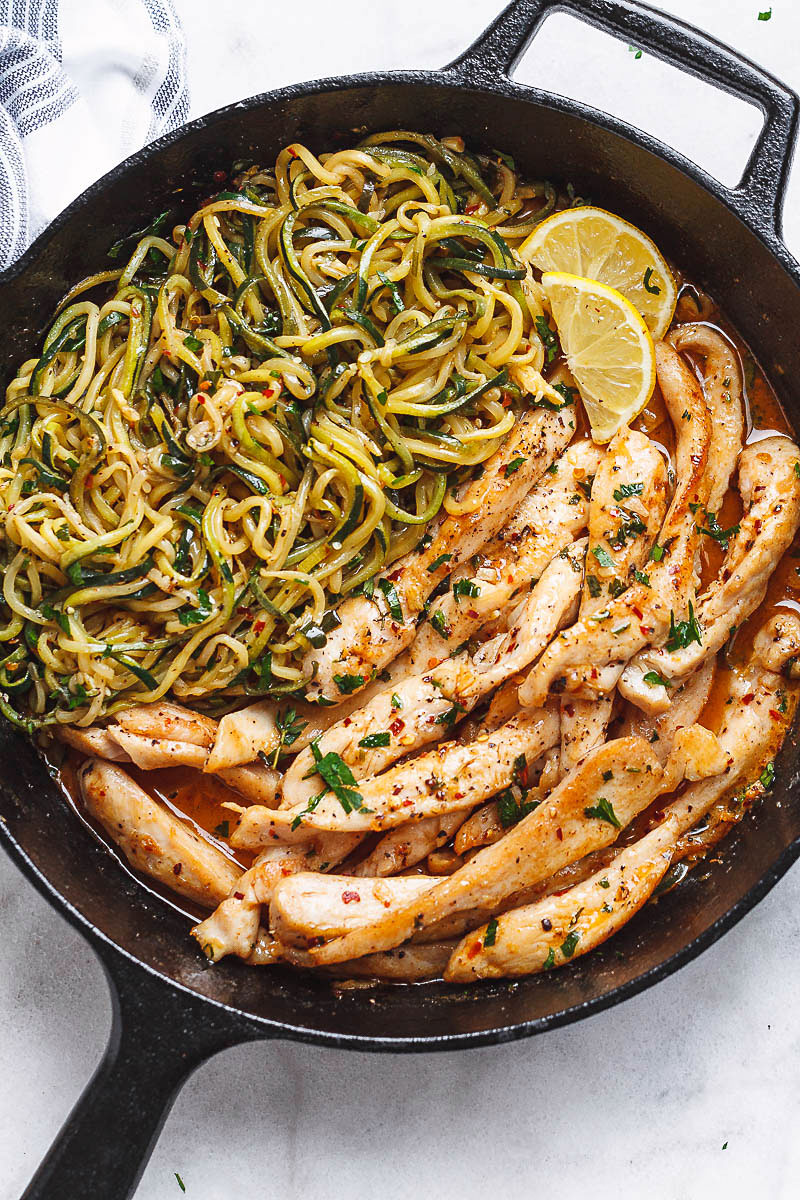 "Cowboy Butter Chicken and Zucchini Noodles – This GORGEOUS 15-minute paleo dinner is simple, easily customizable and pretty much fail-proof. Golden, tender chicken strips and zoodles are cooked in a scrumptious sauce made from butter, lemon juice, Dijon, garlic and plenty of herbs, bringing so incredible flavors that you'll want to sip it by the spoon!". Recipe: EatWell101.
Spicy Shrimp And Broccoli Mash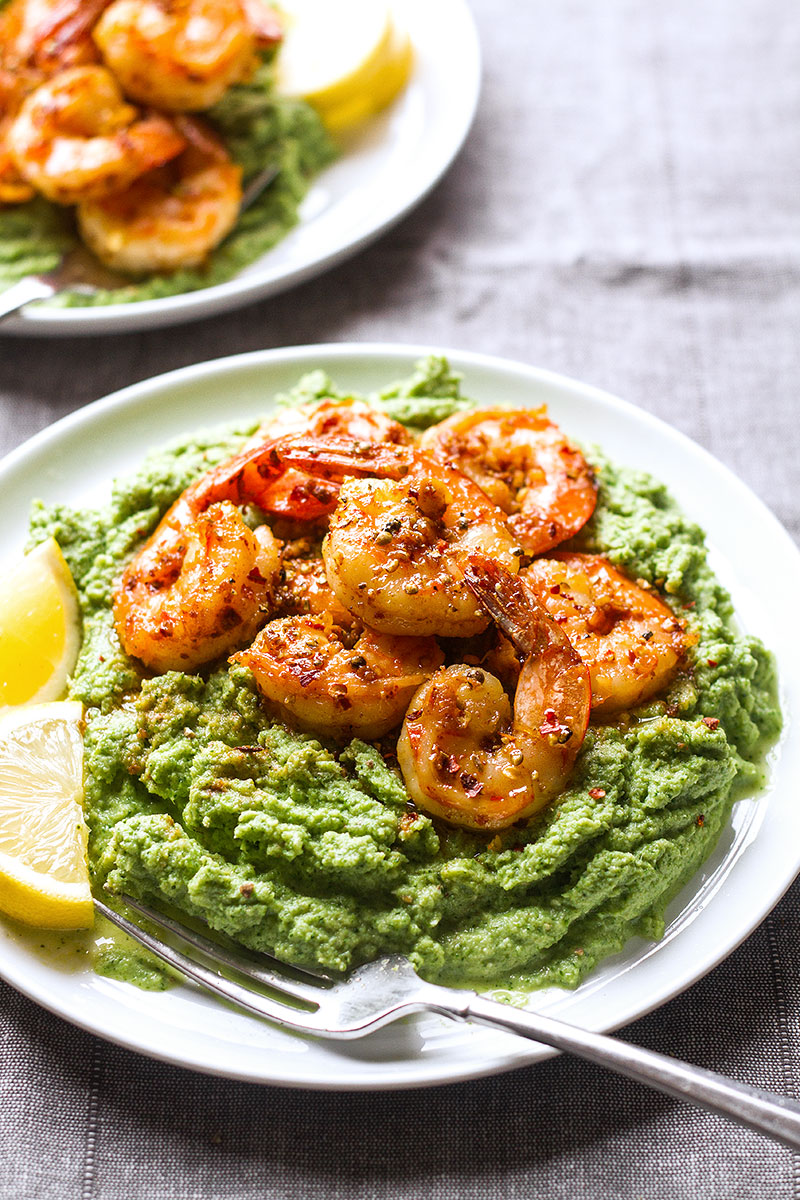 "Spicy Shrimp and Broccoli Mash — Packed full of flavor, this low carb, paleo dinner will blow you away. Spicy, savory shrimp are cooked just right, until they're perfectly tender, and served on top of a creamy broccoli mash specked with parmesan. Dinner's ready!". Recipe: EatWell101.
Keto Crab Cakes
"These Keto Crab Cakes are easy to make and taste just like traditional crab cakes, don't skip the sauce!" Recipe: CastIronKeto.
Keto Calamari
"This keto calamari is easy, delicious, and perfect as a fun appetizer or salad topper.". Recipe: CastIronKeto.
Keto Salmon Patties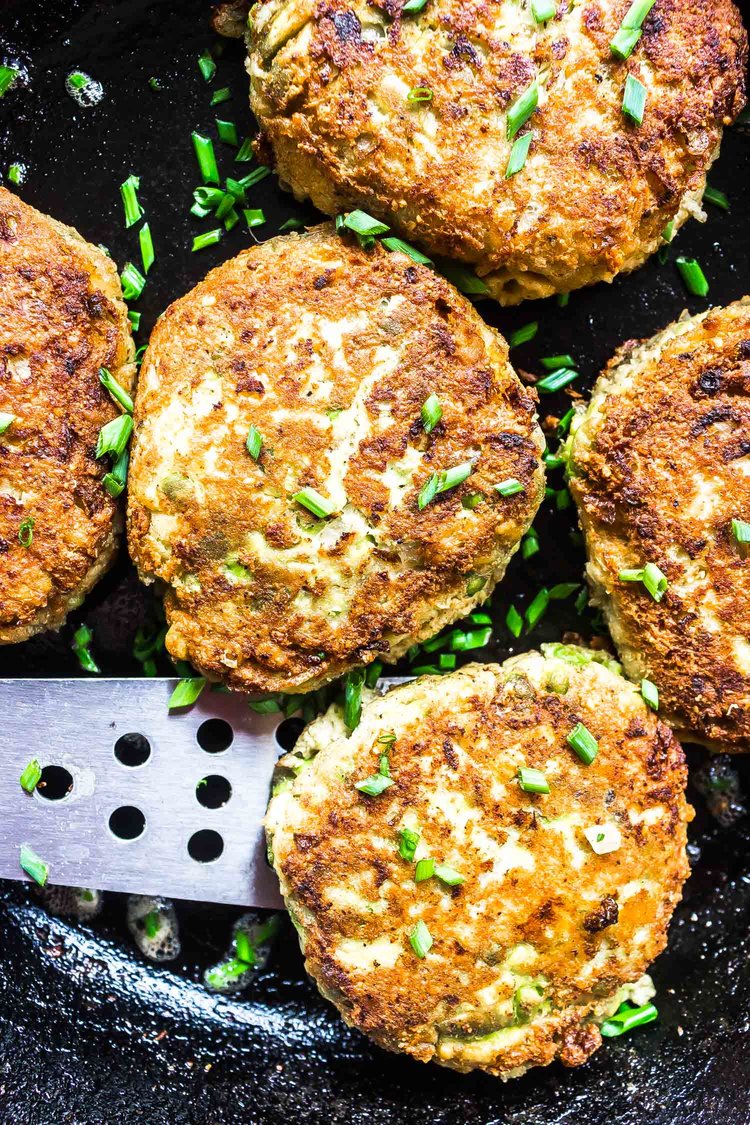 "These keto salmon patties are loaded with healthy fats from the salmon, almond flour, avocados & butter. The recipe comes together in only a few minutes & cleanup's a breeze too.". Recipe: CastIronKeto.
Keto Muffuletta Chicken
"Trying to emulate New Orleans cuisine on the keto diet can be difficult because of its heavy use of fried foods and red beans and rice, but this recipe is an excellent low carb alternative with all the flavor you know and love from the big easy.". Recipe: CastIronKeto.
Skillet Catalina Chicken With Broccoli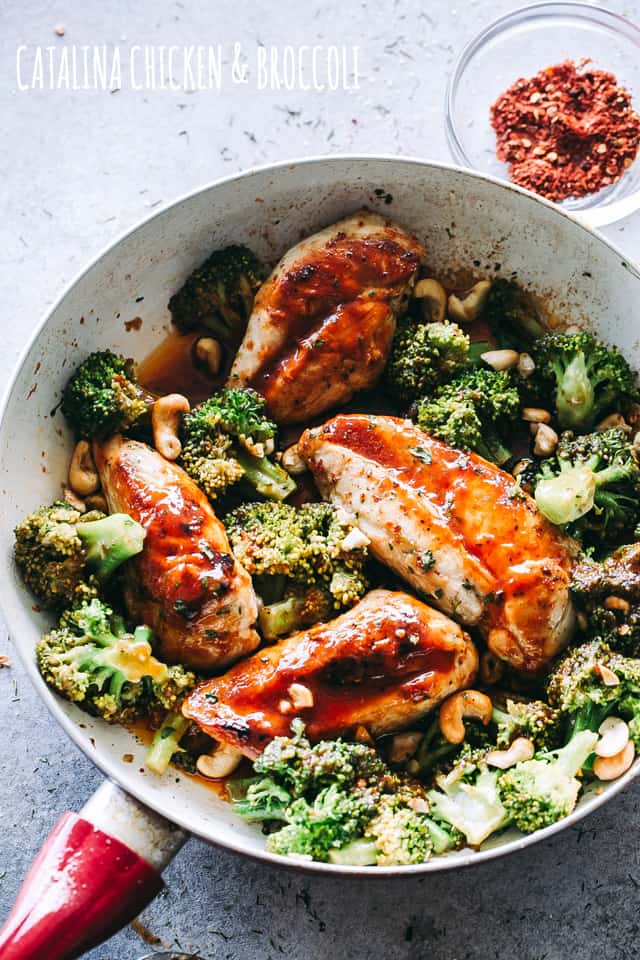 "Skillet Catalina Chicken with Broccoli – Delicious, easy and healthy 30-minute skillet chicken with broccoli smothered in our homemade, sweet and tangy Catalina Dressing. Recipe: Diethood.
Grilled Chili Honey Lime Chicken And Sweet Potatoes With Avocado Salsa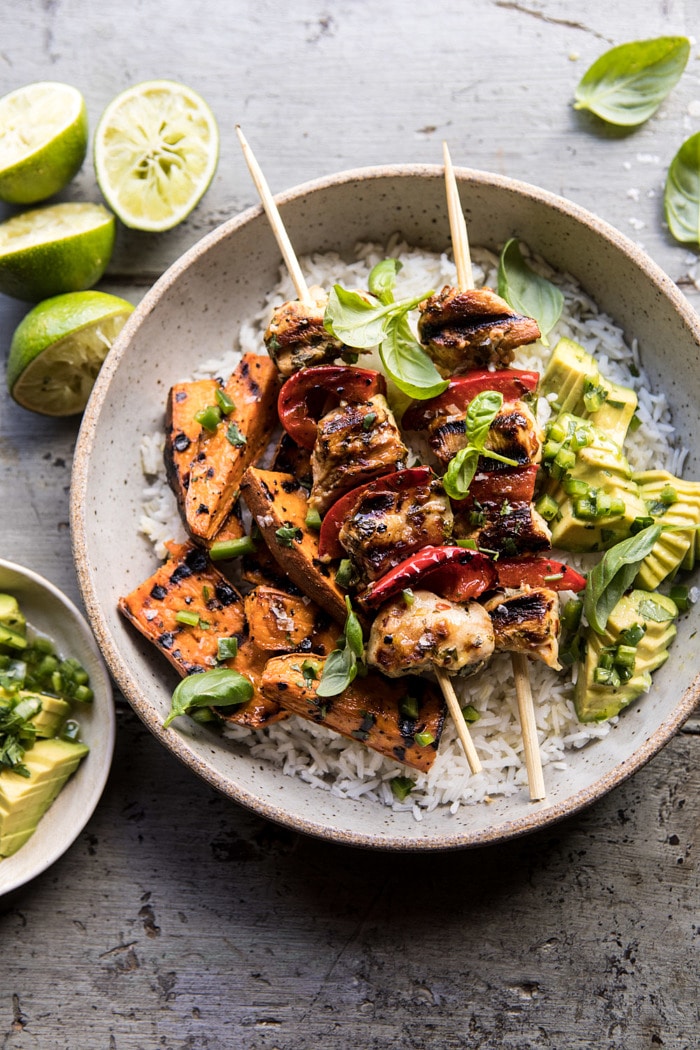 "This grilled honey chicken and sweet potatoes is a mix of sweet and spicy. It's super quick, easy, and SO DELICIOUS. The perfect recipe for warm days when turning on the oven is just not something you want to do.". Recipe: HalfBakedHarvest.
Lemon Garlic Butter Fish in Parchment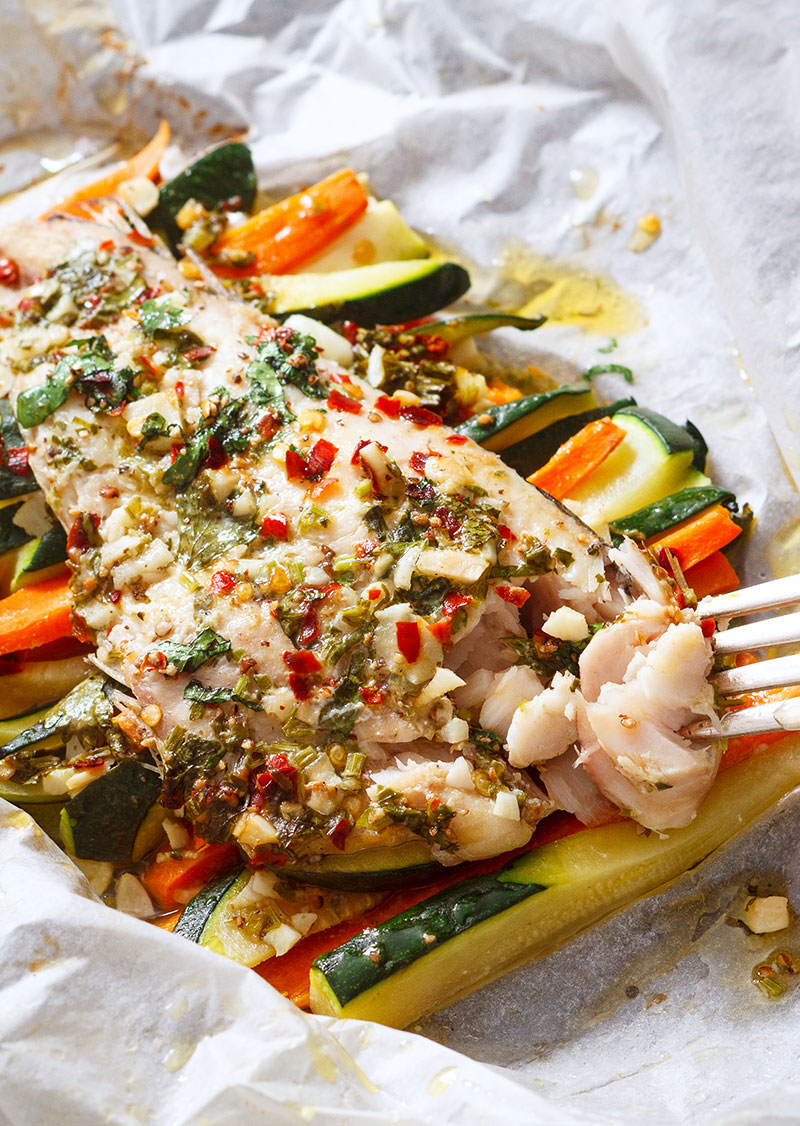 "For a healthy all-in-one dinner you can make any time in the week, this garlic butter fish in parchment takes a few minutes to prepare and requires minimal clean-up. Cooking in parchment paper pouches enhances the flavors of spices, crisp vegetables and the garlicky butter sauce." Recipe: EatWell101.
Chicken Satay Lettuce Wraps
"These Chicken Satay Lettuce Wraps with an easy coconut-peanut dipping sauce, tons of veggies and vermicelli noodles are a deliciously light dinner or fun, healthy appetizer! " Recipe: TheGirlOnBloor.
Foil Pack Italian Chicken + Veggies
"I changed up the veggies a bit, but you've still got all the amazing Italian seasonings. Plus, this dish is just about as inexpensive to make and just as healthy. Good-for-you ingredients, very little prep, and virtually no clean-up! This dinner is a mega win!" Recipe: ChelseasMessyApron.
Mexican Tuna Steak, Sweet Red Peppers & Avocado Salsa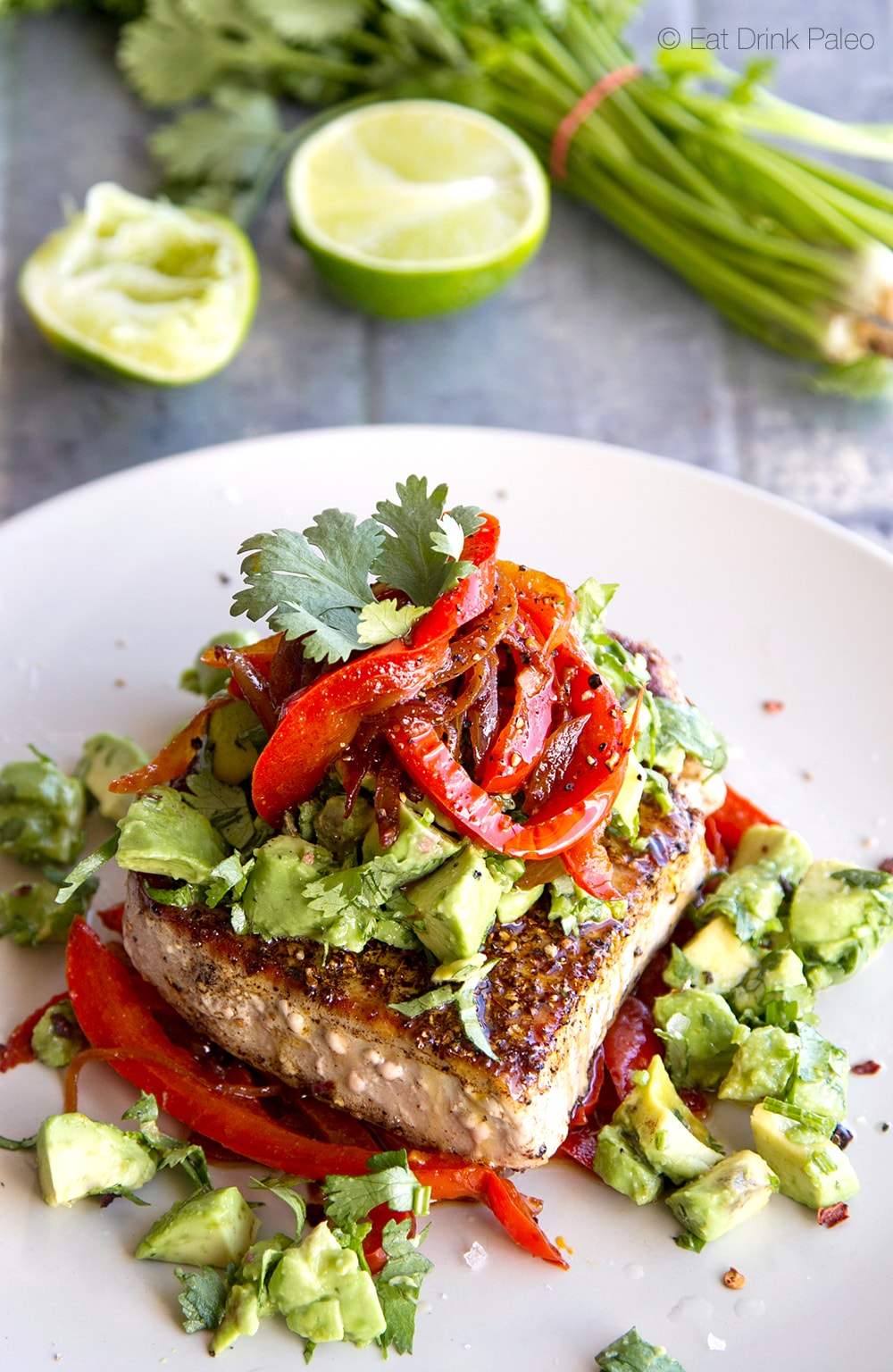 "In my quest to eat more fresh fish this year – and by that I mean to expand my repertoire of salmon – I decided to finally make something with tuna. This recipe features tuna steaks pan-fried in coriander seeds and lime zest brown butter, cumin and paprika sweet onion and red peppers, topped with zesty avocado salsa." Recipe: EatDrinkPaleo.
Healthy Turkey Lettuce Wraps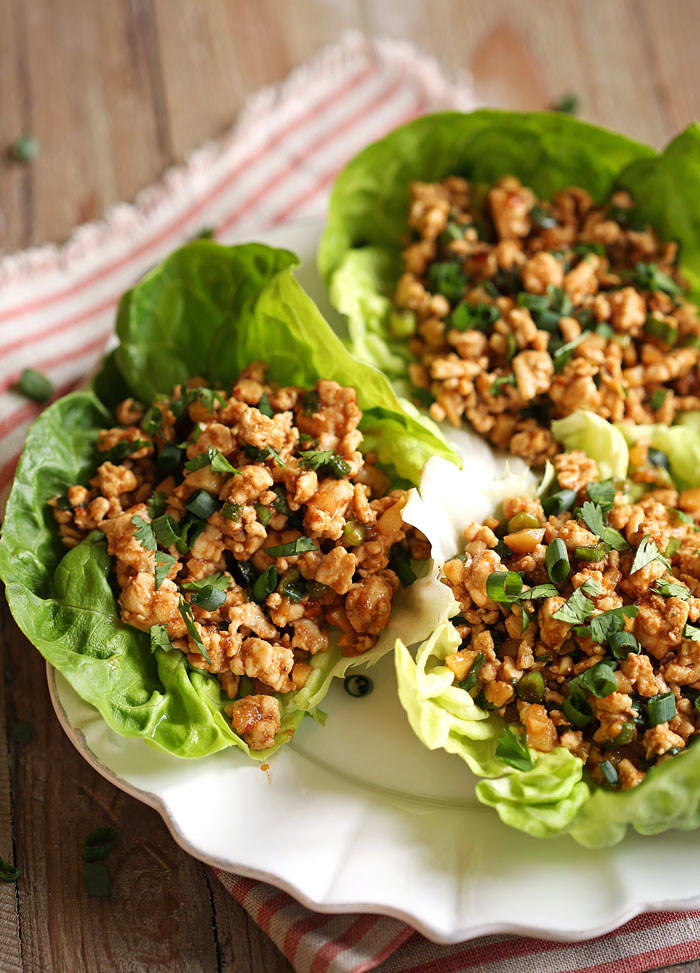 "If you are a fan of P.F. Changs' lettuce wraps like we are then you will seriously LOVE these. Not only are the flavors in this dish insane, but the entire recipe literally only takes about 15 minutes from start to finish! I used ground turkey in place of beef which I actually prefer better, but you could also use ground chicken." Calories – 162. Recipe: EatYourselfSkinny.
Chicken Tzatziki Bowls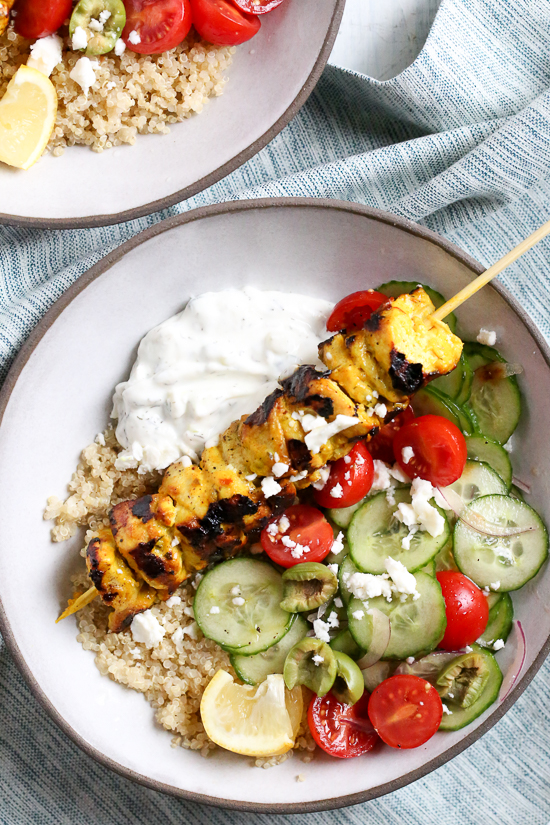 "Smoky yogurt-marinated grilled chicken served over quinoa and Mediterranean-inspired tomatoes, cucumbers, and olives with tzatziki and Feta.". Recipe: SkinnyTaste.
Bream With Lemon Butter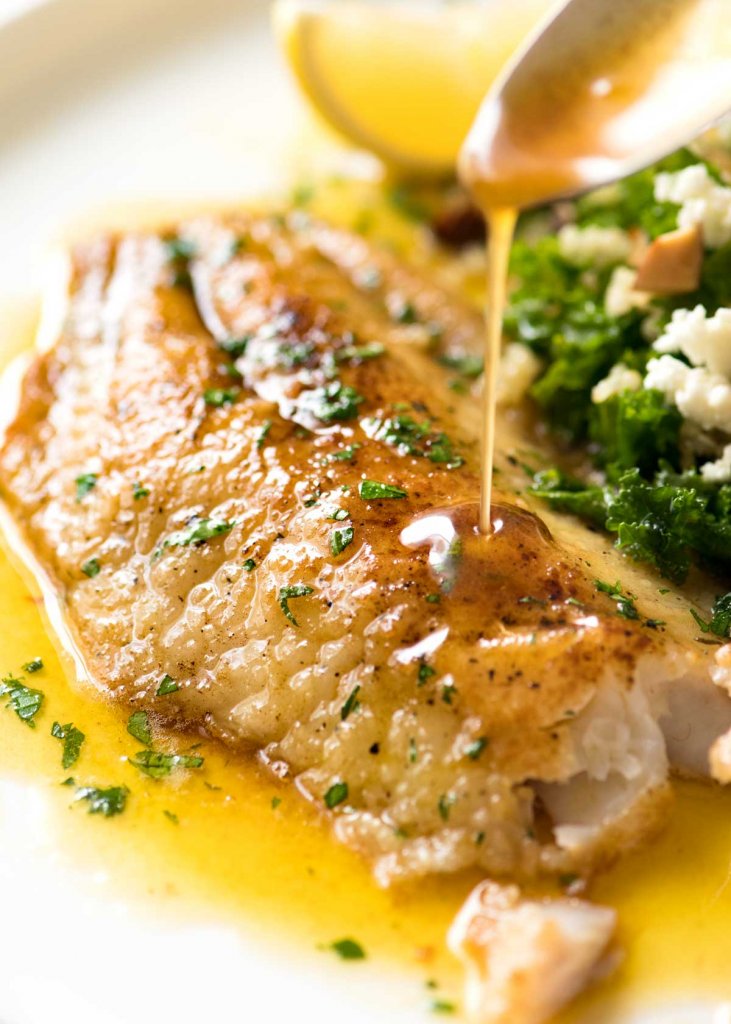 "This Lemon Butter Sauce for fish is outrageous – 3 minutes, 2 ingredients, totally restaurant worthy. The secret is browned butter – called Beurre noisette in French. Learn how to pronounce it so you can loftily tell your family and friends "we're having French tonight!". Recipe: RecipeTinEats.
Truly Crispy Oven Baked Chicken Tenders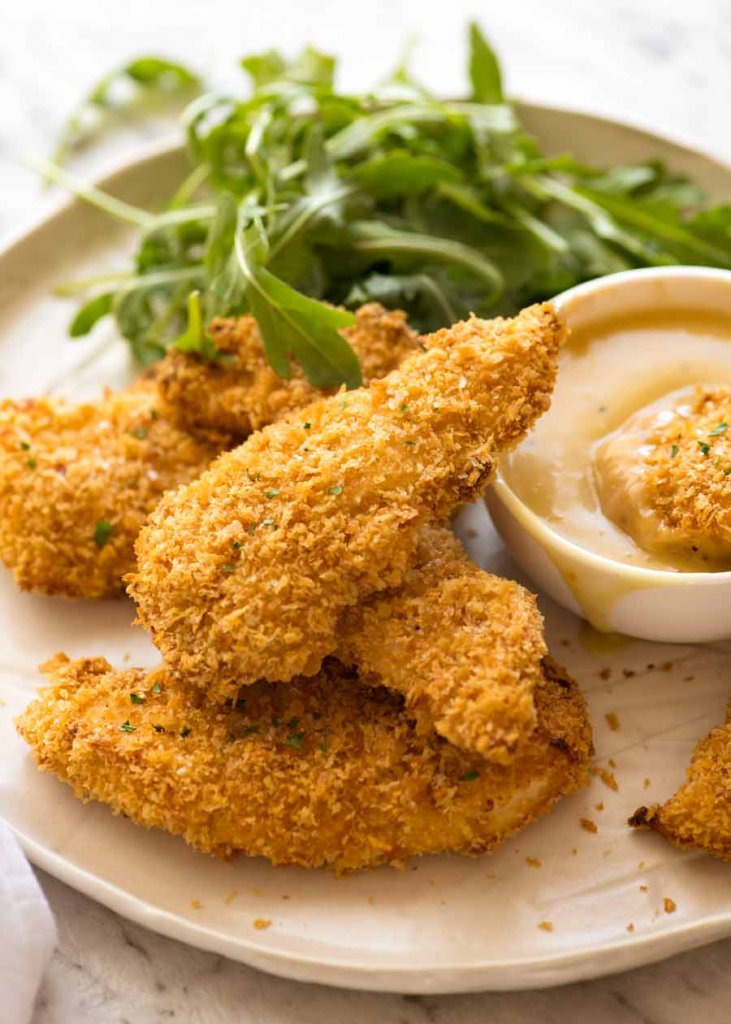 "These crunchy baked chicken tenders are life changing! The secret to truly golden, truly crunchy baked breaded chicken is to toast the breadcrumbs in the oven first. Bonus: No dirty fingers with my quick crumbing technique!". Recipe: RecipeTinEats.
Steak With Creamy Peppercorn Sauce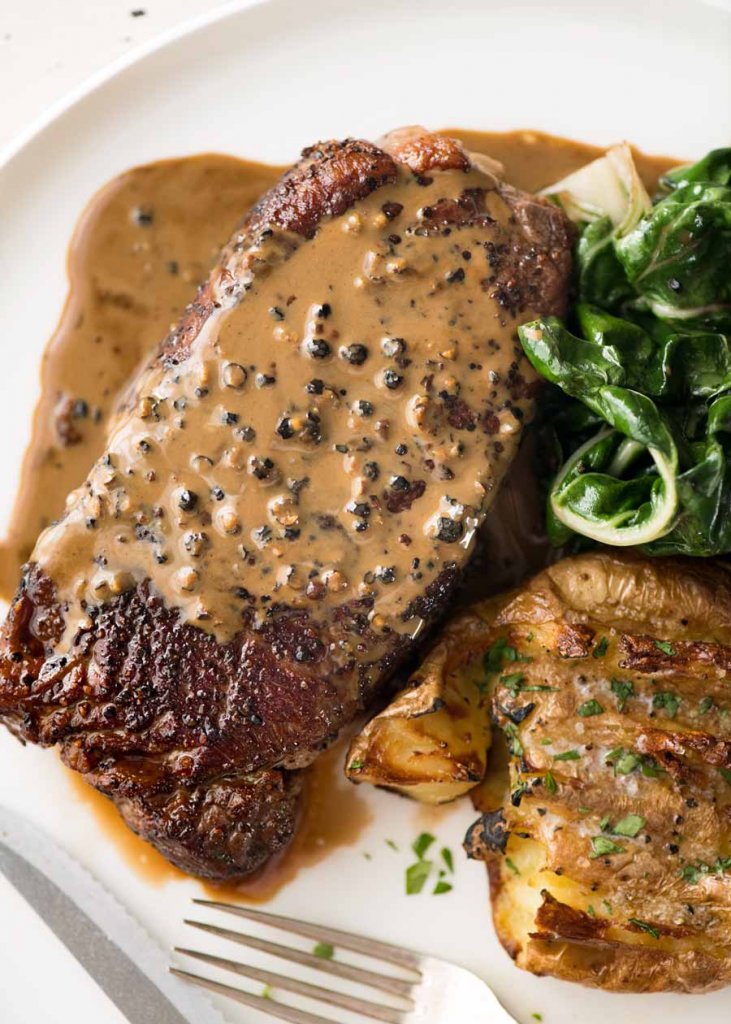 "One of my favourite steak sauces – a creamy Peppercorn Sauce made with brandy or cognac, beef broth, cream and plenty of crushed peppercorns. A steakhouse classic, this sauce with juicy steak is a match made in heaven. And it's made with just 4 ingredients. Four. FOUR!!!". Recipe: RecipeTinEats.
Chinese Lettuce Wraps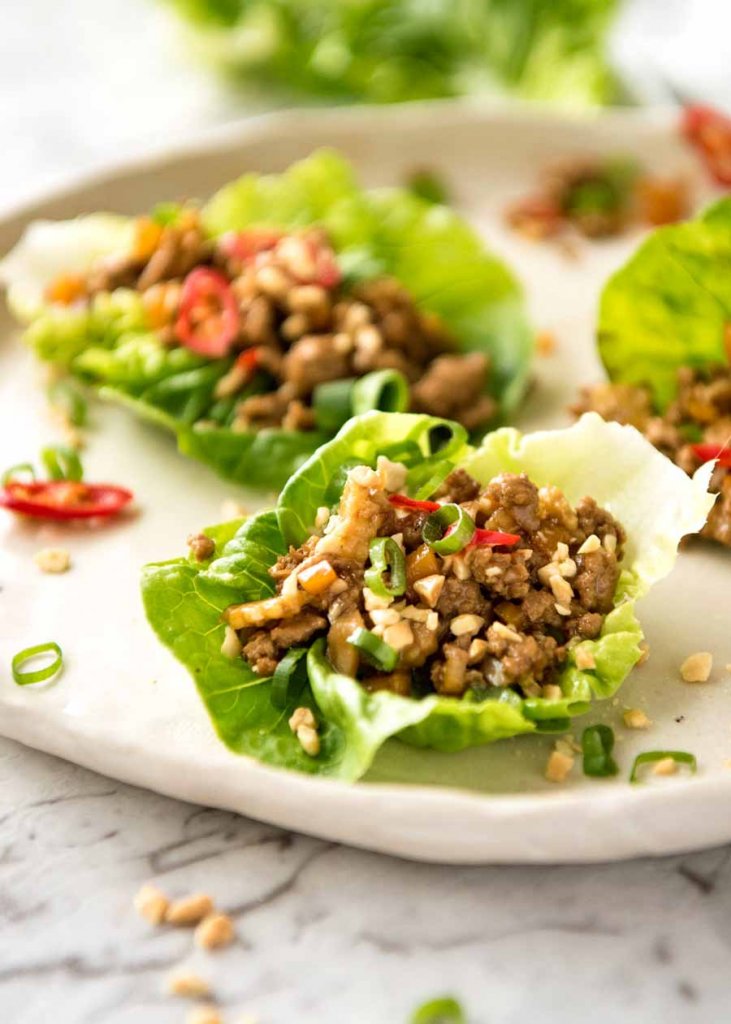 "One of my favourite Chinese starters – Lettuce Wraps with pork or chicken, loads of hidden crunchy vegetables in a tasty savoury brown sauce, bundled up in fresh lettuce. Also known as San Choy Bow, it's arguably the ultimate "just happens to be healthy" food in the whole wide world …..". Recipe: RecipeTinEats.
Easy Coconut Curry With Lentils, Pumpkin And Cashews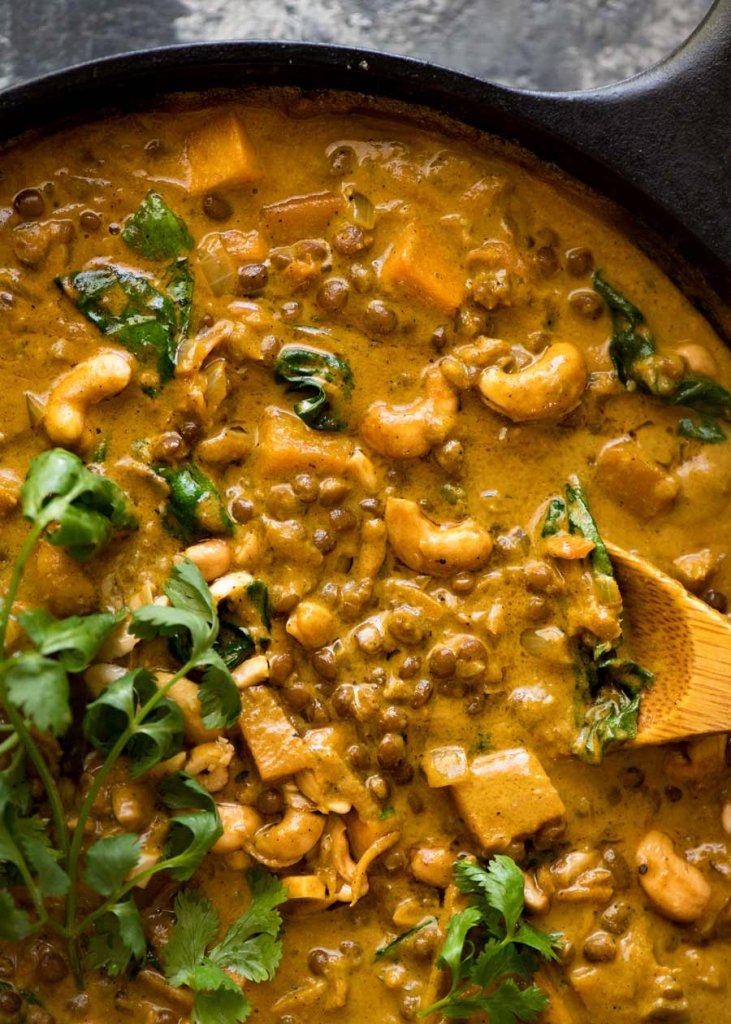 "A simple mix of spices is the secret weapon for this incredible Easy Coconut Curry that's made in just 30 minutes. The sauce is utterly addictive, and pairs beautifully with vegetables, legumes and proteins. I've used pumpkin and lentils here, but see the recipe for the "formula" to use it for what you please!". Recipe: RecipeTinEats.
Tomato Spinach Chicken Skillet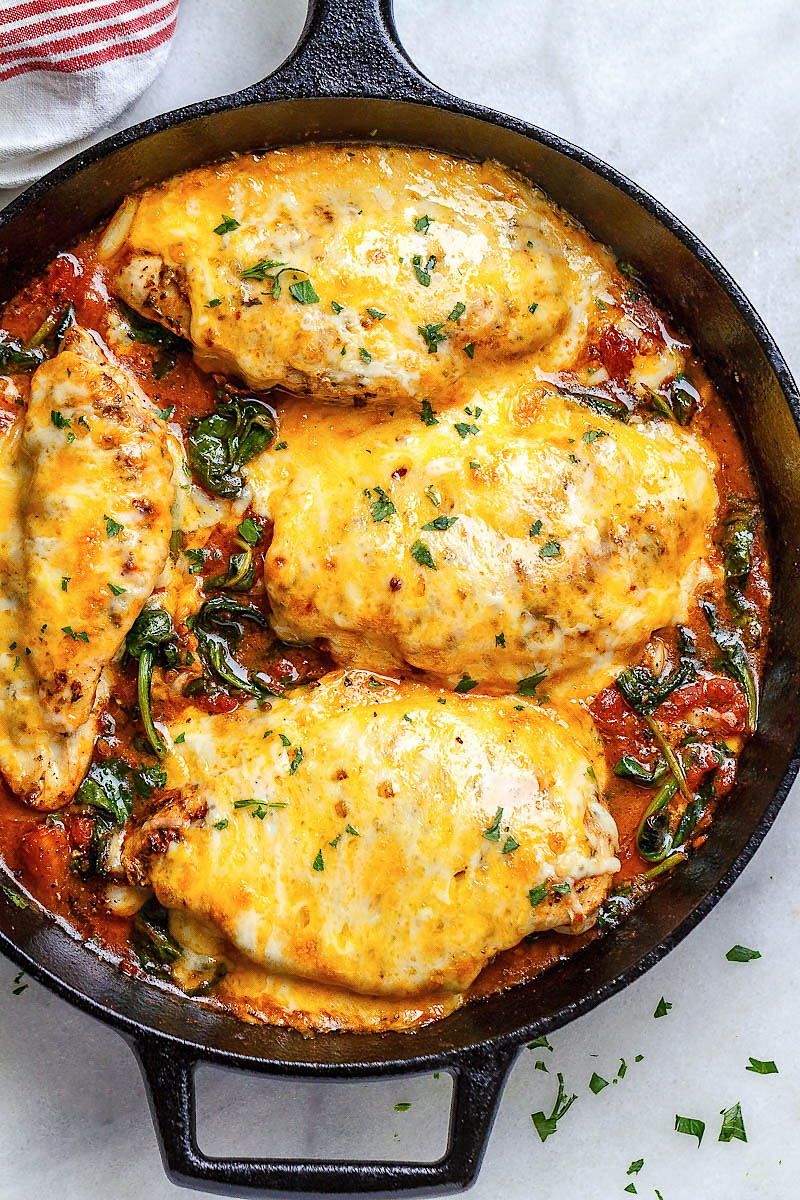 "Tomato Spinach Chicken Skillet – Filling, tasty and comforting, this nutritious chicken recipe is a delicious protein packed dinner option and great if you are on a low-carb, or keto diet. You can serve this dish as is or with a side salad or cauliflower rice. Low-carb or not, the whole family will love!". Recipe: EatWell101.
Pan-Seared Steak In Butter Sauce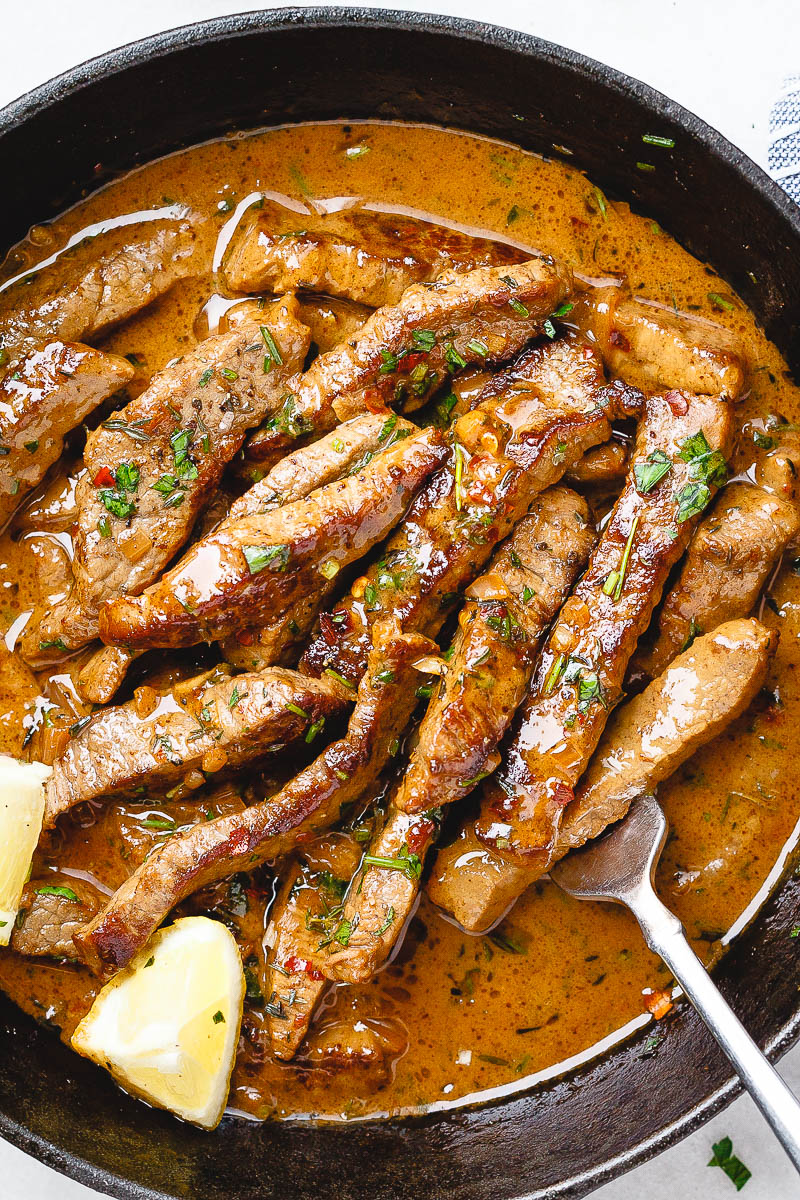 "Pan-Seared Steak in Butter Sauce – Hyper simple and so flavorful! Who can resist a juicy steak, especially when it's coated with a silky butter sauce reduction? Steak strips are marinated then quickly seared in a cast iron pan; the brown bits providing the basis for the most delish sauce ever. Dinner is ready!". Recipe: EatWell101.
15-Minute Lemon Garlic Butter Salmon With Zucchini Noodles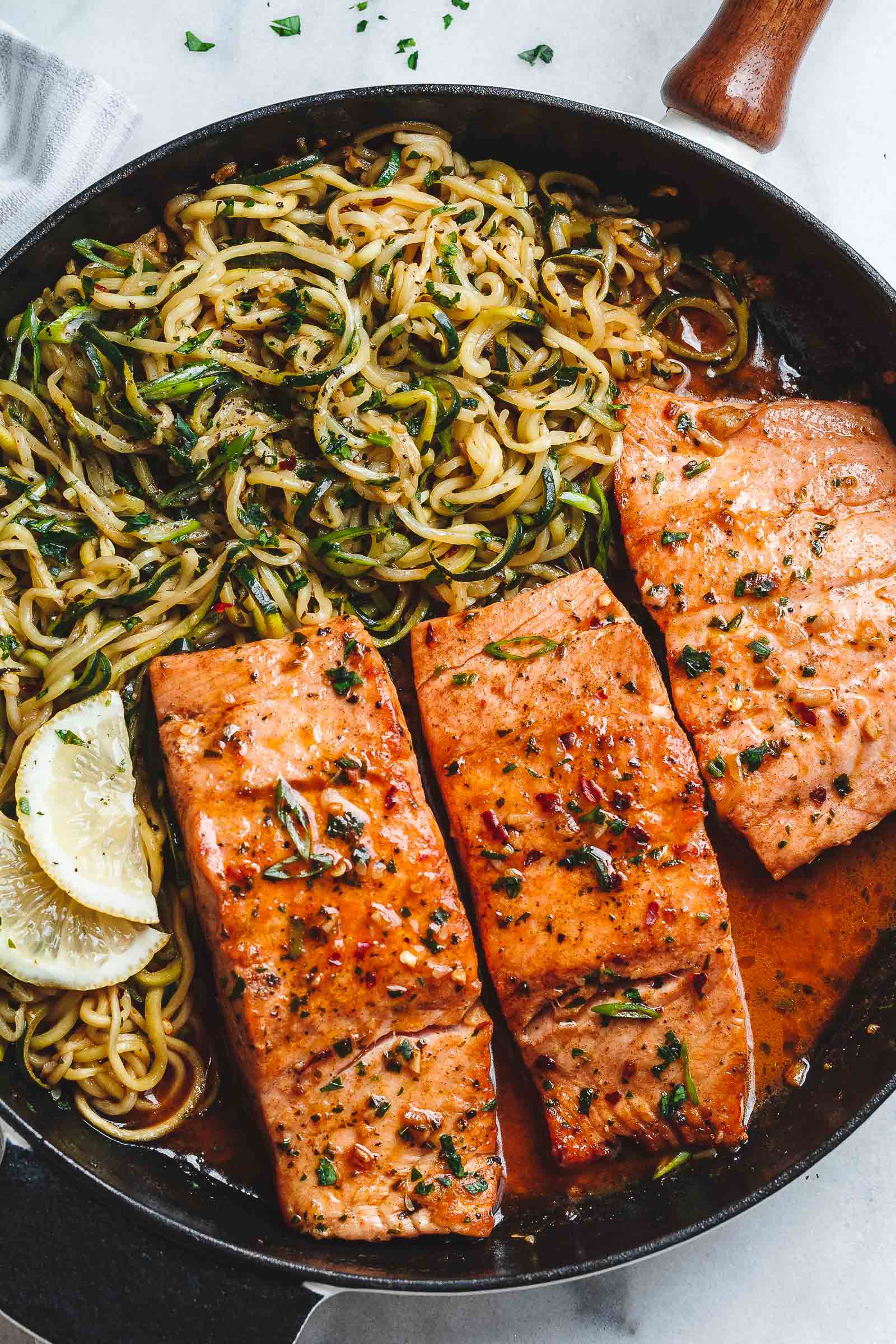 "15-Minute Lemon Garlic Butter Salmon with Zucchini Noodles – Light, low carb and ready in 15 minutes. Salmon fillets are pan-seared to flaky perfection and tossed in a delicious lemon garlic butter sauce with zucchini noodles. Dinner perfection for any weeknight!". Recipe: EatWell101.
Honey Mustard Pork Chops and Potatoes Skillet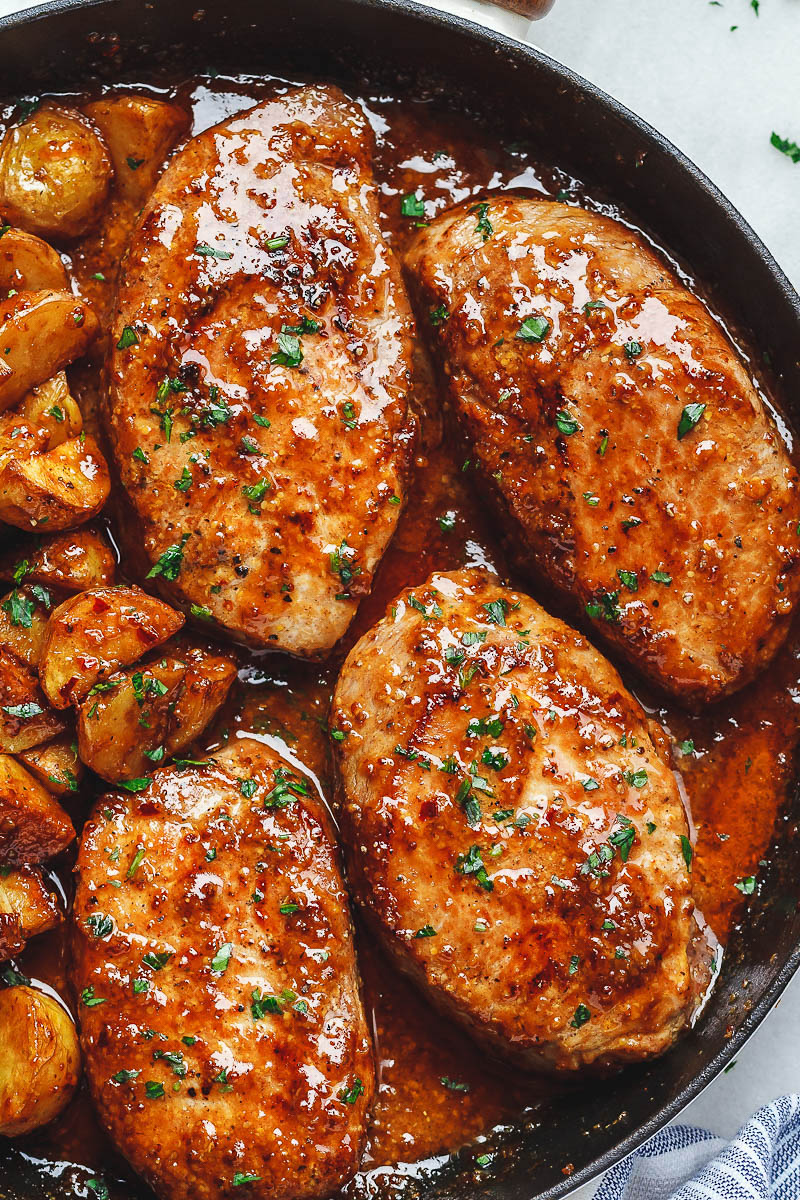 "Honey Mustard Pork Chops and Potatoes Skillet – Best ever melt in your mouth, super delicious pork chops! Juicy tender pork chops are seared and coated in a lip-smacking honey mustard glaze and served along with crisp baby potatoes. Perfect for a family weeknight dinner, or a party!". Recipe: EatWell101.
Salmon Patties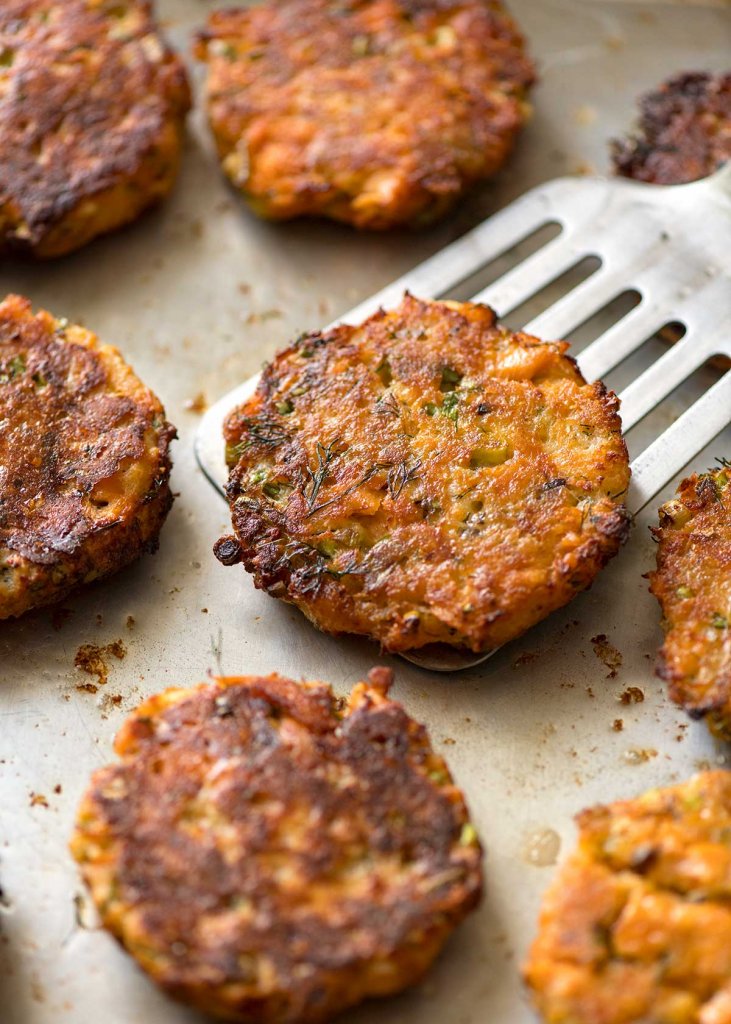 "What a way to transform canned salmon! Made with breadcrumbs rather than mashed potato so they're tender on the inside, and baked rather than fried which means healthier and less cleaning up, this is a very easy Salmon Patties recipe that you can make right now, for dinner tonight!". Recipe: RecipeTinEats.
Salisbury Steak With Mushroom Gravy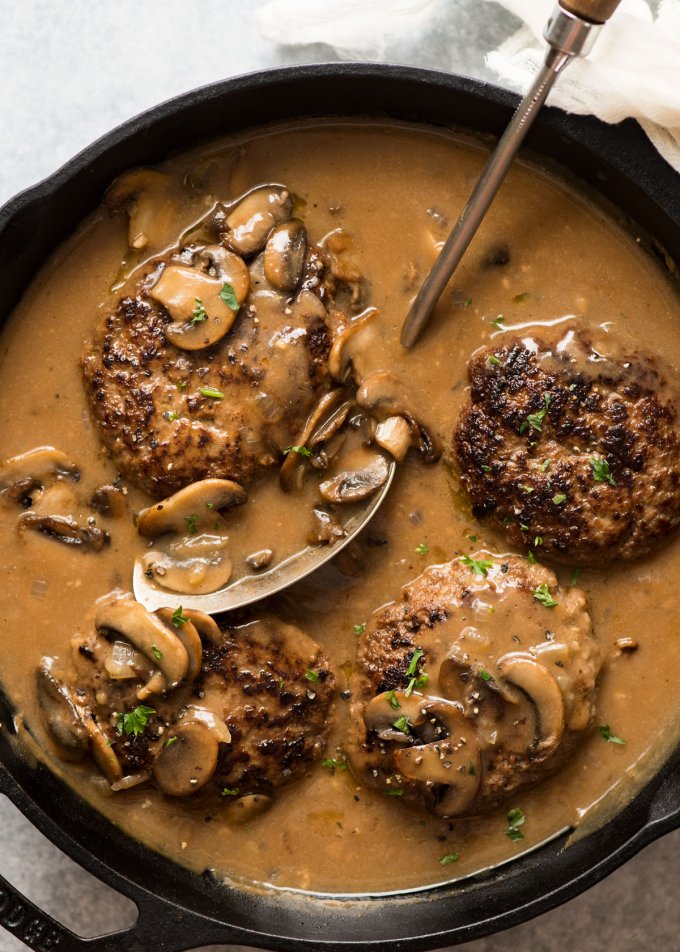 "My Salisbury Steak recipe – extra juicy beef patties drowning in a Mushroom Gravy Salisbury Steak Sauce! Make the gravy extra tasty by just searing the Salisbury Steaks quickly in a hot skillet, then finish cooking them IN the gravy. And my secret for extra tender patties!". Recipe: RecipeTinEats.
Chicken Stir Fry (Chop Suey)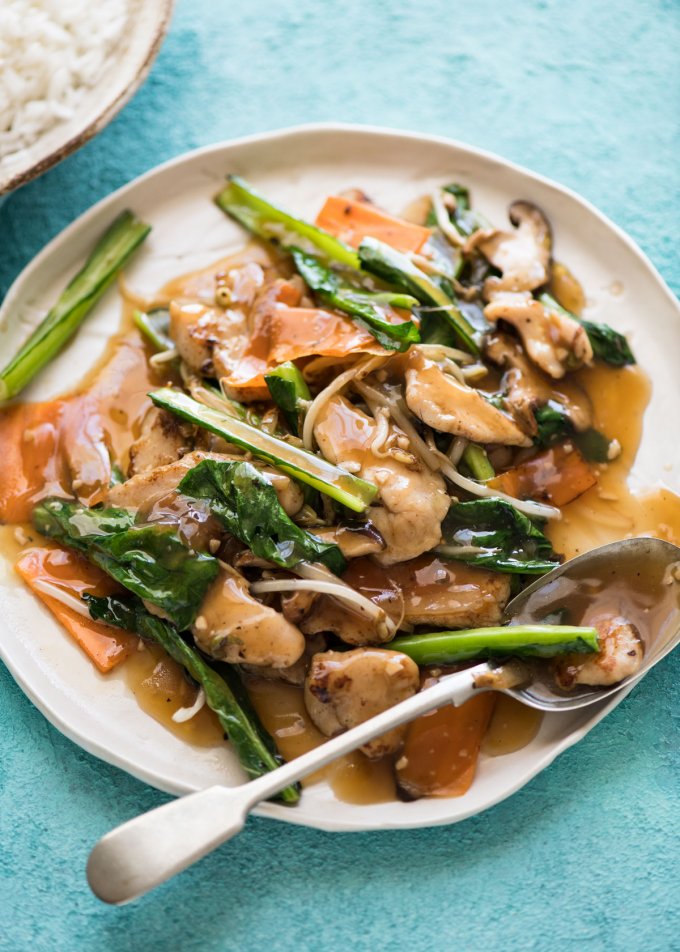 "A great, classic Chicken Stir Fry recipe, loaded with veggies. Otherwise known as Chop Suey, this truly is like what you get at (good) Chinese restaurants. Plus, learn how to tenderise chicken the Chinese restaurant way!". Recipe: RecipeTinEats.
Thai Chicken Salad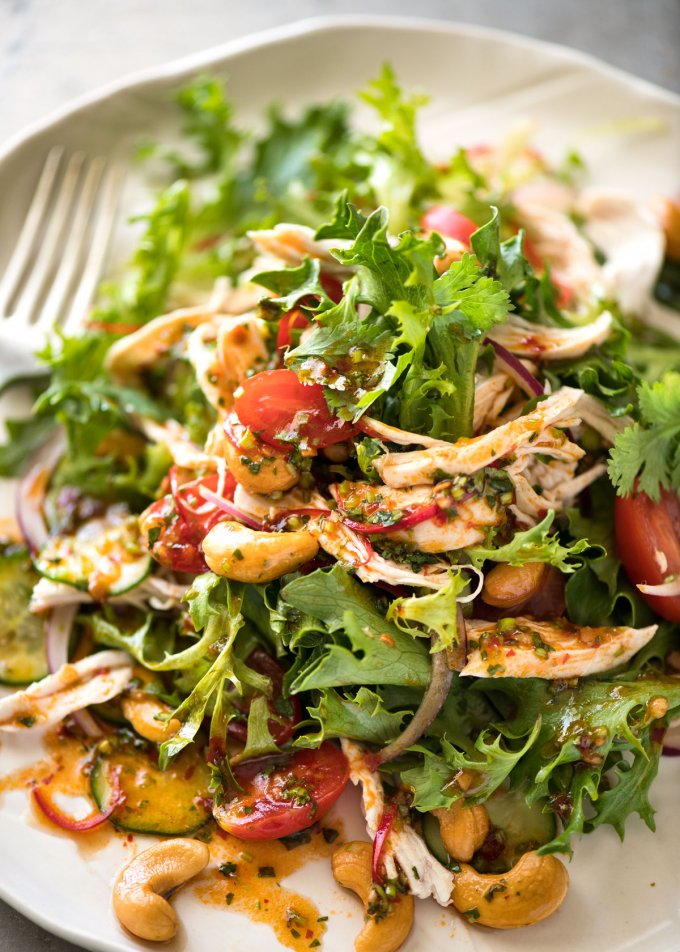 "Get your taste buds dancing with this bright Thai Chicken Salad! The zesty chilli lime dressing with the signature South East Asian balance of sweet-sour-savoury and a little heat from chilli will make any salad exciting!". Recipe: RecipeTinEats.
Lemon Honey Glazed Salmon
"Simplicity at its best – a seasoned salmon fillet with the most incredible lip smackingly delicious honey lemon sauce. And it's super fast – if this Lemon Honey Glazed Salmon takes you more than 8 minutes to make, you've overcooked the salmon!". Recipe: RecipeTinEats.
Viatnamese Caramel Pork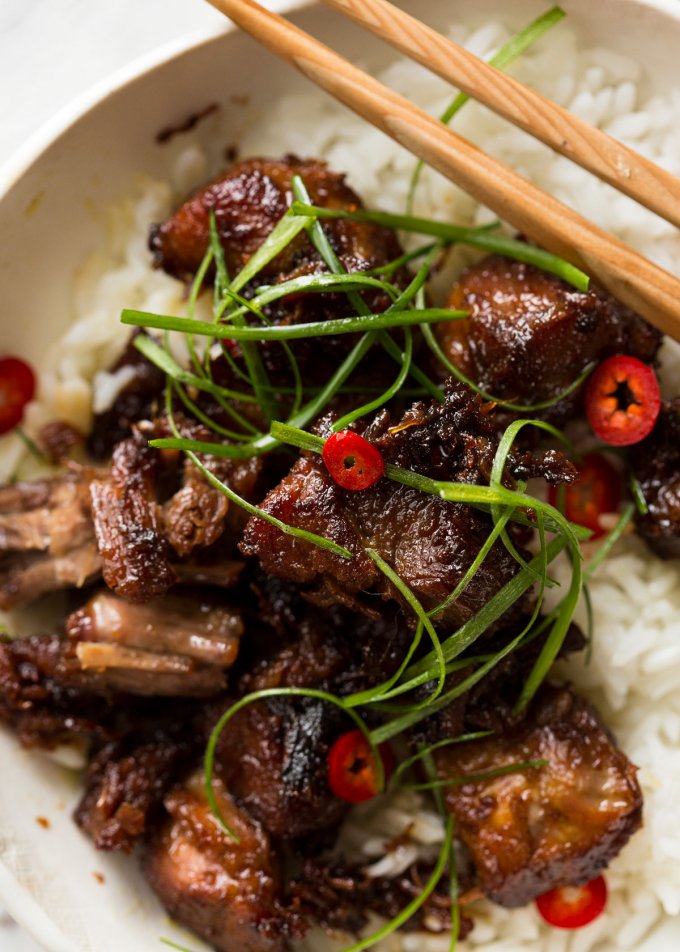 "Tender pork in a sticky savoury sweet glaze made with just a handful of supermarket ingredients, this Vietnamese Caramel Pork is a fantastic way to transform a budget cut of pork into something exotic and spectacular. This is a magical easy recipe!!". Recipe: RecipeTinEats.
Easy Tomato Feta Soup
"Easy Tomato Feta Soup Recipe – Low Calorie, Low Carb, Keto – simple to make with just a few simple basic ingredients. Creamy tomato soup with basil and rich, savory feta cheese. Ready on 30 minutes on the stove top.". Recipe: CookingLSL.
Chicken Satay With Peanut Sauce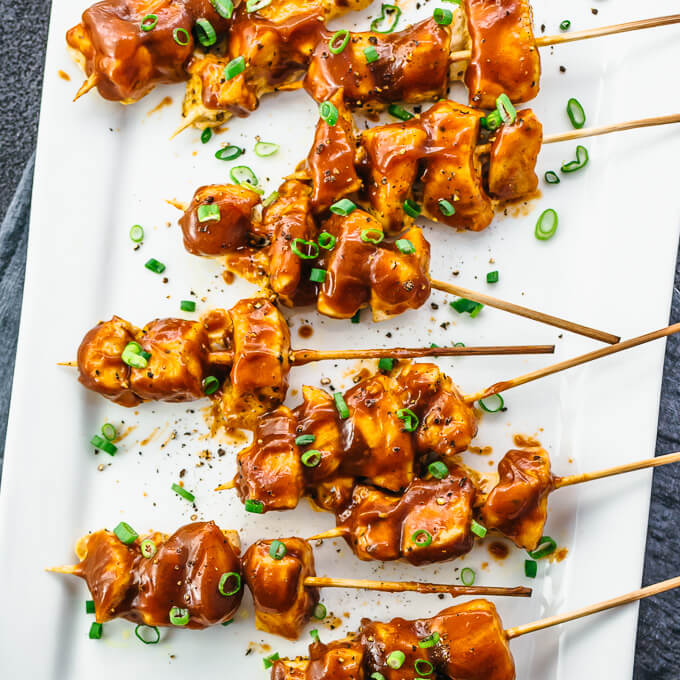 "An easy chicken satay served with a Thai inspired peanut sauce. The chicken is soaked in a coconut milk marinade before baking in the oven or grilling.". Recipe: SavoryTooth.
Easy Stir Fry Kimchi & Pork Belly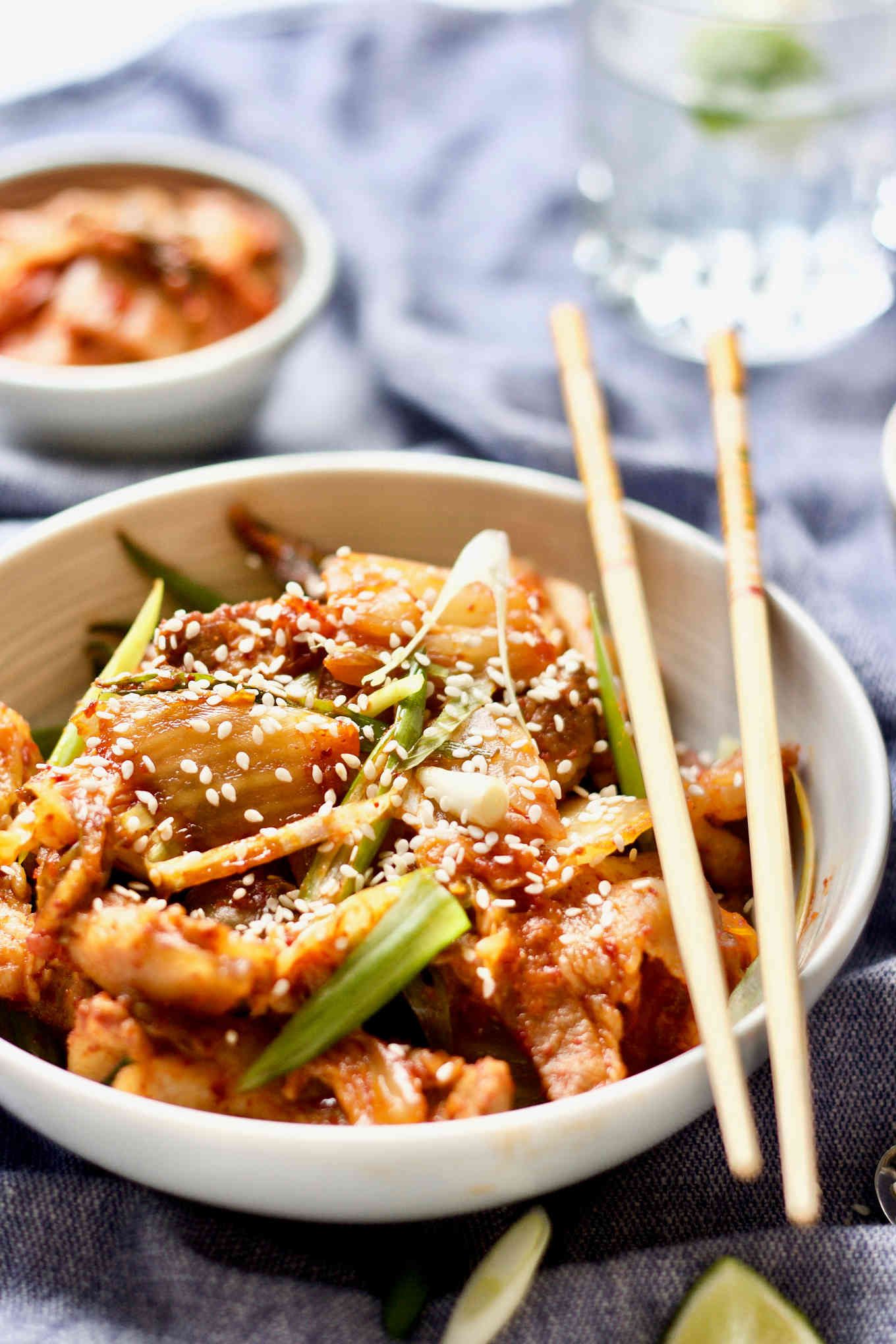 "Stir fry kimchi and pork belly is so simple to make yet out of this world satisfying! Dinner under 30 minutes, and Keto friendly.". Recipe: YangsNourishingKitchen.
Cashew Chicken And Broccoli Stir Fry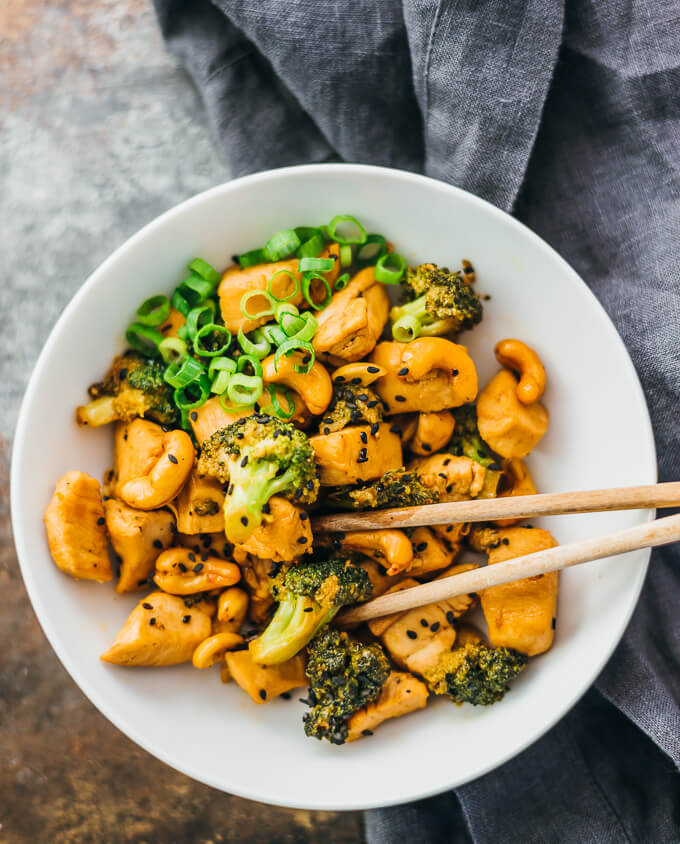 "Here's an easy 30-minute recipe for cashew chicken and broccoli that's healthy and low in carbs.". Recipe: SavoryTooth.
Thai Green Curry Chicken Soup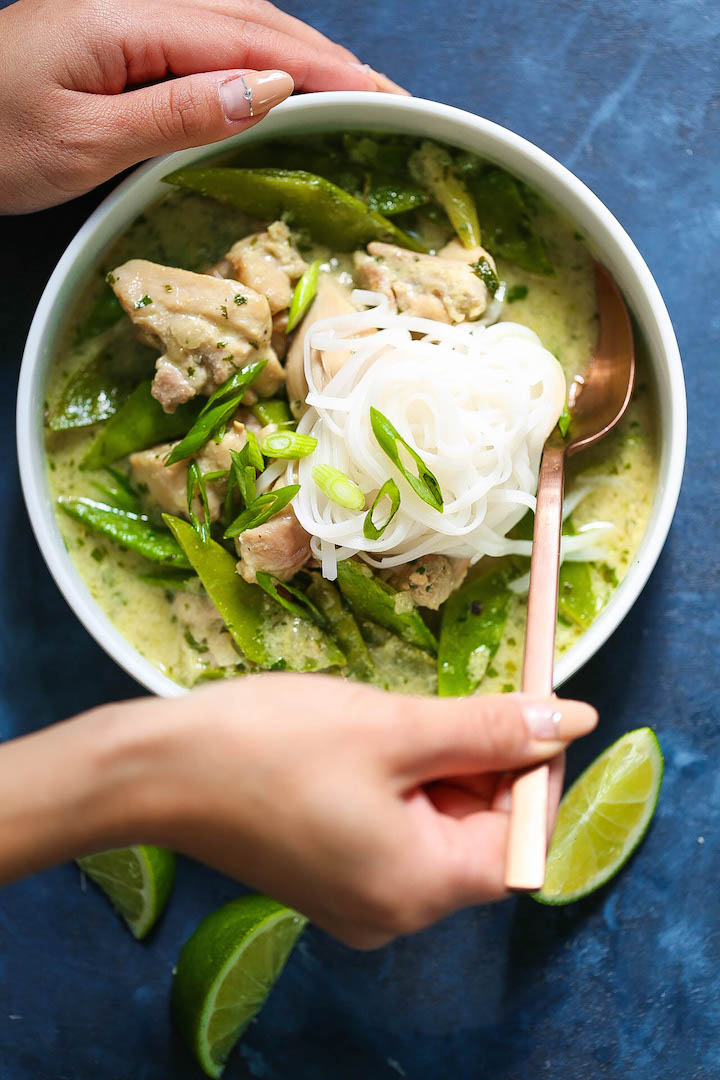 "Everyone's favorite Thai green curry can be made right at home into the coziest, most comforting chicken soup ever! It is so easy to make with easy-to-find ingredients, loaded with tender chicken bites, ginger, coconut milk, snow peas, lime juice, cilantro and rice noodles!". Recipe: DamnDelicious.
One Pan Steak & Veggies With Garlic And Herb Butter
"Perfectly seasoned and cooked steak with asparagus and mushrooms, served with a heavenly garlic herb butter! One pan. Minimal clean-up. 30 minutes. That's it!". Recipe: DamnDelicious.
Teriyaki Chicken Zucchini Noodles

"The easiest 10-minute HEALTHY and LOW-CARB Asian zucchini noodles with a homemade teriyaki sauce made from scratch!!!". Recipe: DamnDelicious.
Greek Lemon Chicken Soup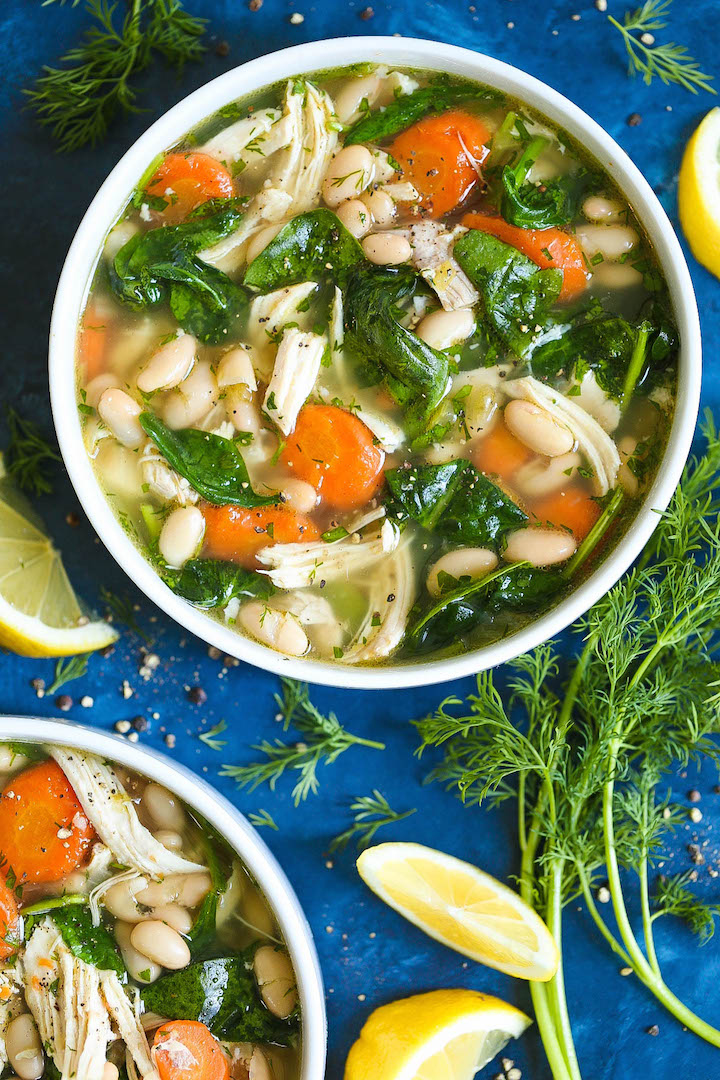 "A quick and easy 30 minute chicken soup – so cozy and comforting! We swap out the noodles for cannellini beans for added protein and fiber with way less calories! And the added lemon juice is so refreshing and vibrant!". Recipe: DamnDelicious.
Korean Beef Zucchini Noodles

"LOW CARB Korean beef bowls except with zoodles! It is so much healthier and lighter without any of the carb guilt!!!". Recipe: DamnDelicious.