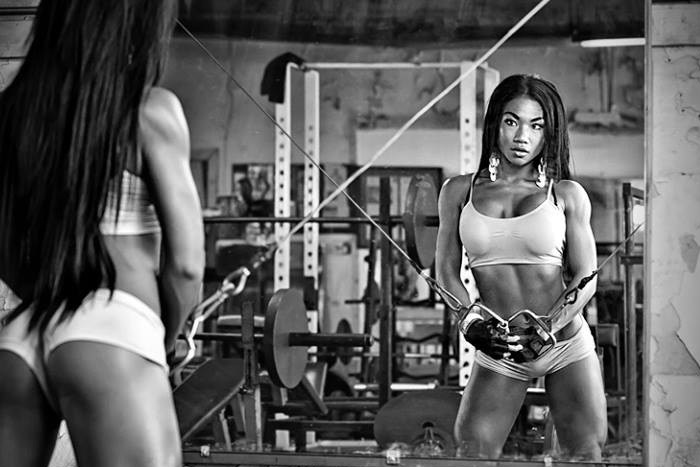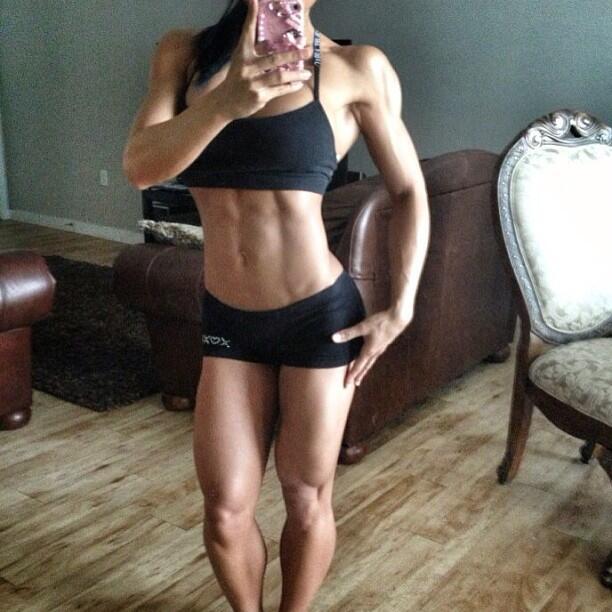 You Can Check Out Tina Nguyen's Interview With Us Here:
Ripped Figure Competitor & Fitness Model Tina Nguyen Talks With T&T!
How Tina Got Started:
I was getting ready for a pageant and needed to lose some weight, so I got a gym membership and started working out (I had no idea what I was doing obviously :)) Then one day I came over to a friends house and they were talking about getting fit, I told them "I just don't have time, I'm too busy". That night I came home from my friend's house, realized I was done making up excuses for myself then I started training 🙂
Fitness Model Tina Nguyen's Workout Routine?
Monday: Arm (tri and bi) about 3 sets each (2-3 different work outs) and 25 reps each set
Tuesday: Glutes and Hams about 6 sets each (4 different workouts) and 25-50 reps
Wednesday: Lower back and light lats about 3 sets each (2 different workouts) and 25 reps
Thursday: Off
Friday: Light shoulder and calf about 3 sets each with 2-3 different workouts- 20 reps
Saturday: Glutes and quads 5 sets each with 2-3 different work outs about 20-30 reps
Sunday: Off

Also I work abs 3 times a week in between my workouts
Fitness Model Tina Nguyen's Diet Plan
Meal 1: Oats and egg whites
Meal 2: Carbs and 4oz of chicken with asparagus
Meal 3: Protein shake (VPX syngex)
Meal 4: Sweet potato and chicken
Meal 5: Asparagus and Lean sirloin
Meal 6: Protein shake
For More Of Tina Nguyen Please Check Out Her:
Instagram: @tinang13
Facebook: https://www.facebook.com/tinatnguyen13
Any Emails: [email protected]
Sponsors: SixDeuce clothing wear, VPX sports supplement, RavishSands Figure suit 🙂