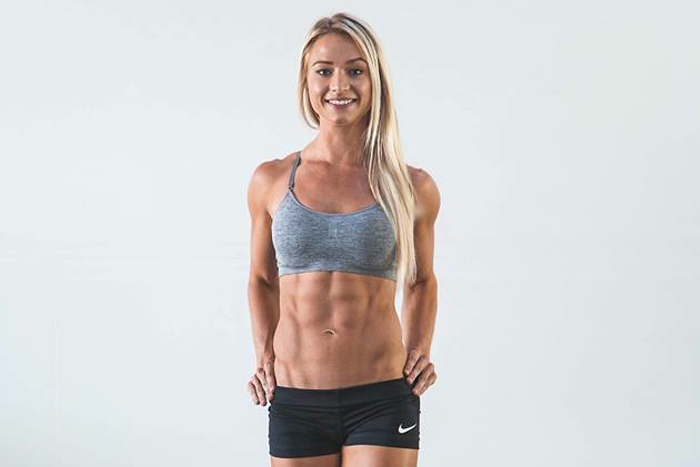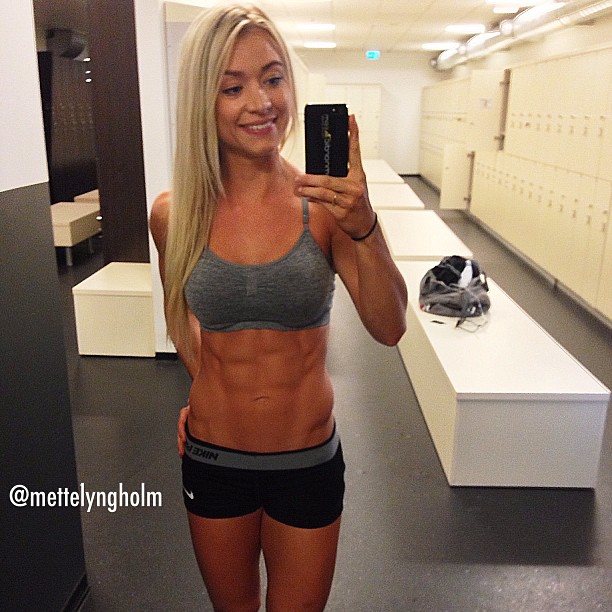 You Can Check Out Mette Lyngholm's Full Interview With Us Here:
Mette Lyngholm – This Shredded Danish Fitness Model Talks With T&T!
Mette Lyngholm's Workout Routine
I change my training routine every 4 weeks, to constantly challenge my body. I love high intensity training which is why my routine always consists of supersets.
Day A:
A1 Pull ups 5×5
A2 Db Incl chest press 5×5

B1 High Incl db chest press 6×12
B2 Db one arm row 6×12

C1 Facepulls 4×15
C2 Lean away lateral raise 4×15
Day B:
A Squat 5×5

B1 Lunges 6×12
B2 Glute/ham raise 6×12

C1 Hyper extenstions 4×15
C2 Glute Bridge 4×15
Mette Lyngholm's Diet Plan
Morning: Oats + 1 scoop whey protein or bullet proof coffee (depending on the season)
Meal 2: Nuts or avocado
Lunch: Chicken/fish and vegetables
Meal 4: 1 scoop whey protein
Dinner: Chicken/fish and vegetables
Meal 6: Skyr (An Icelandic dairy product with a very high content of protein)
Supplements
GN Nutrition Whey Protein, GN Nutrition Creatine, GN Nutrition BCAA, Dynamatize Glutamine, Purepharma O3 + M3 + D3.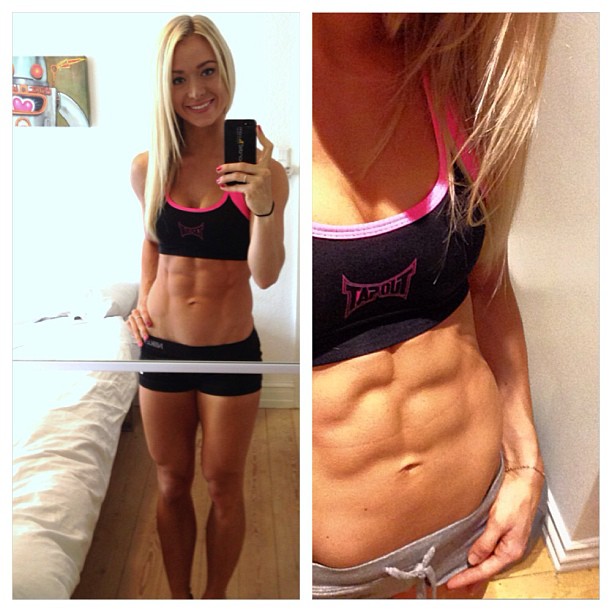 For More Of Mette Lyngholm Check Out:
Website: www.mettelyngholm.com
Instagram: http://instagram.com/mettelyngholm
Facebook: https://www.facebook.com/pages/Mette-Lyngholm-Bikini-fitness-atlet
Sponsors: www.gymnordic.com, www.betterbodies.se