Sisters Elizabeth Aguilera & Morgan Wehmer – Cancer Survivor Turned NPC Competitor Talks With T&T!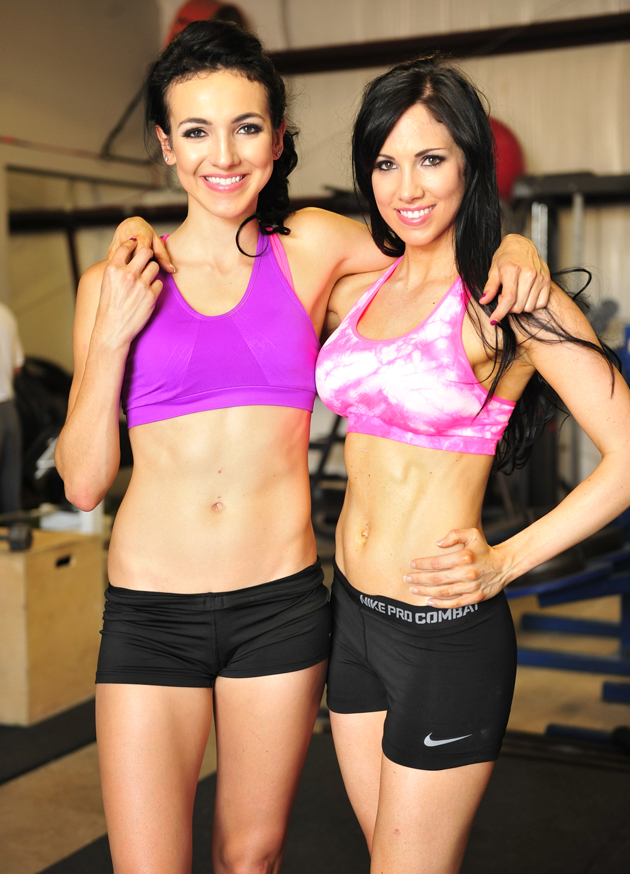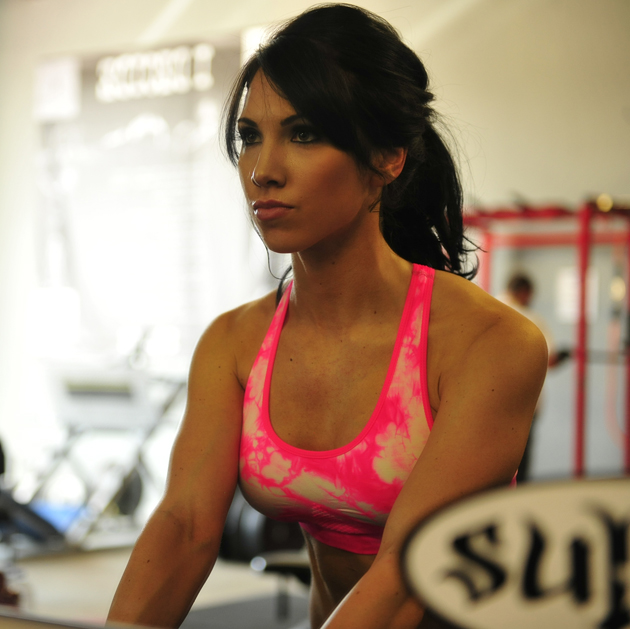 Tell Us A Little About Yourself And Your Story So Far
I am a cancer survivor, military spouse and recent Purdue graduate. Since last March I have completely transformed my body and mind going from 32% body fat to stepping on stage this year at 9% and winning fourth place in my first competition in Chicago. I did this by eating 5-6 clean meals a day, proper sleep, drinking a gallon of water a day and a great training regimen. After being diagnosed with melanoma and having seven areas removed, I decided life was too short to sit on my dream and goals. I wanted to become the person I had always dreamed of being. I wanted to be a sponsored athlete, a competitor, personal trainer, published fitness model, and get a contract with a nutrition company as well as a modeling agency! I was always too afraid. Then, one day, I decided to fight for what I want. I don't know how long I have here and what each day will bring, so I pushed for ALL of my goals and made them all happen! Every single one of them!
My sister, Morgan, is extremely interested in fitness as well. She had suffered from a severe eating disorder a few years back. One day she hit rock bottom and realized she had enough. Morgan decided it was time to change her life and take care of her body. She educated herself on proper nutrition and proper training and she worked to gain over 30 pounds of muscle. She not only changed her body, but decided to change her life. She switched her major in college to nursing and applied for a competitive nursing program with her ultimate goal being to take care of her health and other's health as her career path. Upon achieving her 4.0 GPA, she was accepted among 59 other students with over 900 applicants into the program. Morgan also extended her passion for helping others and saved money from her part time jobs she carried during school, to volunteer for Habitat for Humanity Global Village and traveled to Europe in 2010 to build homes. Just like cancer has pushed me to begin "living" my dreams, Morgan's overcoming the disease had changed her life.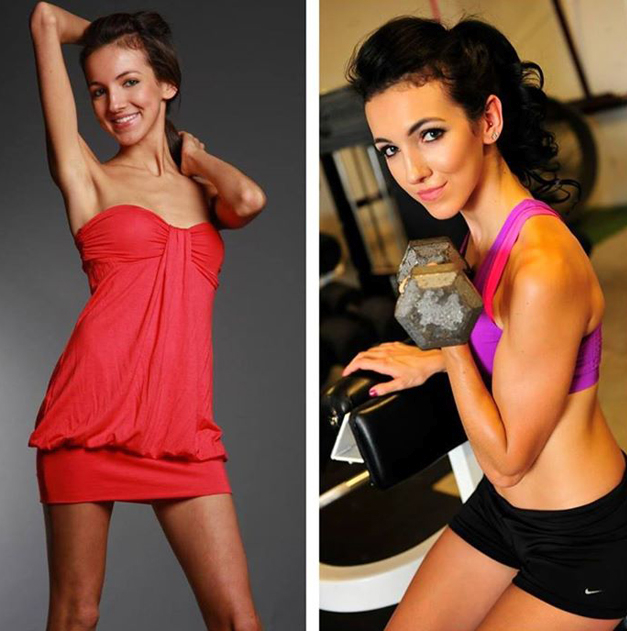 How Did You Get Started In Health And Fitness?
After looking back on our journeys, with overcoming disease and illness, Morgan and I decided to reach out into the fitness industry to share our stories with others in hopes to make a difference. We began by competing in the NPC and were both signed with Naturally Fit Modeling Agency. From there, we began work with Oh Yeah! Nutrition and got our personal training certifications. We are also sponsored with Pink Label Bikinis for our swimsuits for competing. We use fitness as a hobby and a priority, and absolutely love motivating and inspiring people daily.

How Did Your Diagnosis Affect Your Life & Your Thoughts On Training?
Through fighting cancer, I have strived even harder to not only overcome my challenges.. but reach new goals that I had always thought were out of reach. I not only made a complete transformation of my body, but I made a complete transformation of my life. I know am working everyday to really make a difference, not only in my own life, but in the lives of others. My sister and I used fitness as an outlet to transform our lives and create a stronger mind and body to help reach our goals.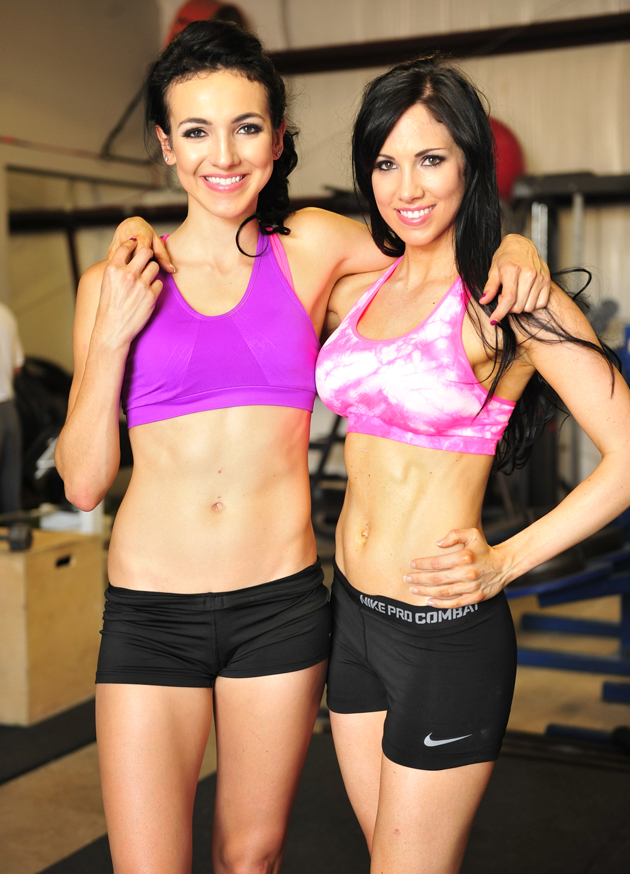 How Do You Find The Time To Stay Fit & Keep On Top Of Your Training?
We remind ourselves: Either you run the day or the day runs you. Planning out our workouts ahead of time helps! We schedule them like an appointment and make sure to get them in.

What Is Your Best Accomplishment So Far?
Signing a contract with our favorite fitness company. Oh Yeah! Nutrition has a business culture that reflects a healthy, goal–oriented, and positive lifestyle, while maintaining a healthy balance in life. Their goals are exactly how we live our daily lives and we could not ask to be with a better company!
As far as personal goals, overcoming cancer and disease through fitness has transformed our lives. We were able to transform negative experiences and situations into motivation to change our lives and even the lives of thousands of people. We truly believe God has worked through us and we will continue our journey each day, to motivate and inspire others.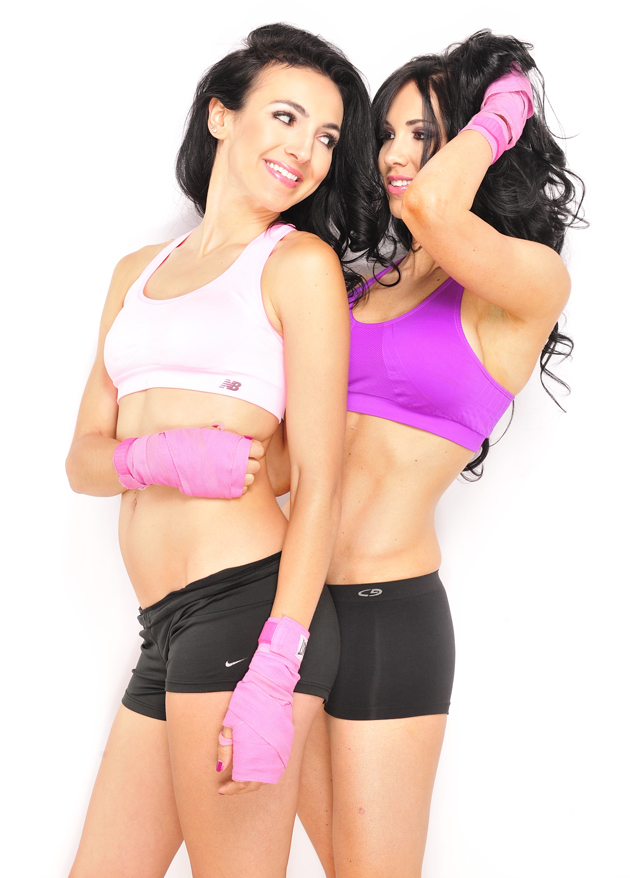 What Is Your Workout Routine?
We stick to about 7 exercises per day and keep it 8-12 reps
Day 1: Abs & Back

Day 2: Triceps & Biceps

Day 3: Shoulders

Day 4: Glutes

Day 5: Legs
Weights (45min) 4-5 times a week
Cardio (20-30min) 5-6 times a week
Top 3 Favourite Exercises And Why?
Squats!! They work more muscles than most think.
Hanging leg raises for abs. It gives a very defined look and helps tone the tummy!
HIIT (High
Intensity Interval Training) We typically only do HITT 2-3 times a week to avoid muscle loss.
We will sprint for 60 seconds and then walk for two.
After sprints we make sure that our heart rate falls back to the Fat Burning Zone (70-80% of your max that you calculated) BEFORE sprinting again. We typically use a treadmill with high incline and 8-10mph for sprints and rest anywhere from 3mp-6mp. The stair-master and elliptical are great for HITT too.


Favourite Form Of Cardio?
Running outdoors on the beach. It is not only a harder workout but it is a great way to relax and clear your mind. Nature is phenomenally therapeutic.

What Is Your Diet Like?
We eat every 2.5-3 hours a day which usually is about 5-6 small meals. We choose a lean protein source, complex carb and veggie at each meal. Meal 6 usually does not contain the complex carbs because we are less active in the evening. This is a lifestyle, and is absolutely not a 'diet'.
It is imperative to drink about a gallon of water a day to flush out toxins and fuel the body's metabolism. If you aren't drinking enough water, your transformation will be less effective. It is one of the single most important components in melting fat of the body! When the body does not have a sufficient amount of water for it's physiological tasks, it will use the water from the bodies cells, including fat cells which will slow down your progress. Any fat cells in the body that have been used to replenish water are less likely to be burned off, resulting in an increase in fat cells over time.
We limit sugar to about 40 grams or less a day. This does not include the sugar in veggies or the complex carbs. Fruit can be higher in sugar so it is important to keep track of fruit portions. A great time to eat fruit is directly after a workout. Your body will be able to use the sugar to rush nutrients to the muscle to begin the recovery process. Fruits provide glucose and fructose for restocking muscle glycogen and enhancing muscle growth.

PROTEINS:
Egg whites, Lean turkey, Chicken Breast, Salmon, Mauhi, Flounder, Cod, Greek Yogurt (plain) Fage is a great brand.. add stevia and cocoa powder for chocolate flavor, or fresh fruits. Low Fat Cottage Cheese, Tuna, Oh Yeah! Protein Powder, Oh Yeah! protein bars

COMPLEX CARBS: (Fist size if a good portion example to go when unsure of amount)
Ezekiel Breads/Wraps/Muffins, Sweet Potatos, Oats, Brown Rice, Rice Cakes, Kashi Cereals, Potato, Black eyes Peas, Beans, Whole Grain Pasta

VEGGIES:
Broccoli, Cucumbers, Asparagus ,Tomato, Green Beans, Peppers, Onions, Spagetti Squash, Cabbage, Carrots, Cauliflower, Eggplant, Mushroom, Zucchini

HEALTHLY FATS: (We limit to 1-2 servings a day)
Almonds, Olive Oil, Avacado

FRUITS: Great for Post Workout!
Banana, Apple, Berries, Grapefruit, Kiwi

CONDIMENTS:
Sodium Free Mrs. Dash, Mustard, Sugar Free Ketchup, Hot Sauces, Salsa, Pepper, Paprika, Fat Free Dressings, Cinnamon, Onion Powder, Lemon Juice, Lime Juice, Sugar Free Jellys, PB2, Almond Butter, Natural Peanut Butter, Cocoa Powder, Stevia
What Supplements Do You Use?
We take CLA's, Fish Oils and Mutli and Oh Yeah! Protein products. Our favorite is the Oh Yeah! Vanilla Crème Isolate. This depends on our fitness goals.

What Are Your Tips For Beginners?
DO IT FOR YOU. When you think about skipping a workout or going off track with your diet, remember WHY you started in the first place. Think of future gratification instead of you present "Wants." Don't ruin what you truly wish to have for a 'want'…something that you may only be craving for a few minutes. Remember that YOU deserve to reach your full potential and your goal. YOU are worth more than your excuses and your weakness. Use negative energy and stress to turn weakness into strength.

What Is The Best Advice You Have Ever Been Given?
Our mom always taught us to dream and always believe we can achieve our goals with hardwork. You can do anything you put your mind to. Once you decide you can't.. then you can not. Decide you CAN.. and watch what you can actually do!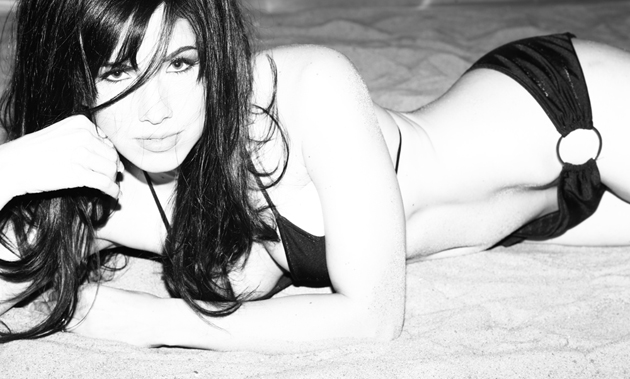 How Do You Handle Set Backs & Bad Days?
We remember that failure is proof you are trying. It gives you the chance to begin again.. only more wisely. It's not about how hard you are hit, but instead, what will determine your success is how you adjust to your problem, and your attitude that will make or break you and determine your success.

Did You Make Any Mistakes When You First Started Out?
We both used to do a lot of cardio! It wasn't until we realized that you will really shape your body once you decide to lift heavy and implement good nutrition. Cardio does help but too much cardio is not a good thing! If you're trying to primarily build and gain muscle.. cardio is actually something you should DECREASE while bulking!

Give Your Best 3 Health Tips That People Can Implement Right Now:
1. Drink a gallon of water a day.
2. Sleep at least 7-8 hours a night.
3. Nutrition is key and about 80-90% of what you look like! You can't out train a bad diet.
Your Best Tips For Losing Those Last Few Pounds?
1. Cut out all dairy
2. Cut out all alcohol and cheat meals.
3. Fasted AM cardio with HITT
What's Your Funniest Moment At The Gym?
When my ear phones popped out of my ipod by accident.. during a Justin Bieber song. LOL! My iPod kept playing and the whole gym heard my fabulous tunes!

Where Does Your Motivation Come From?
We train hard and eat clean and we do it for OURSELVES.. not for anyone else's approval. It's important to only stick with those who bring you higher and want the best for you. Over the past couple years, we had both lost some friends due to different goals, lifestyles, and values. At that time, we didn't see it but it actually made room for great new friends that have really helped us grow further, and reach our goals. It's important to understand that no matter how great you are or what measures of success you achieve, there will ALWAYS be someone who disagrees or has something negative to say. You will never be happy if you depend on others for happiness.. you have to look within YOURSELF for happiness and peace. That is just life. Accept it, and do your own thing.. always remain true to yourself.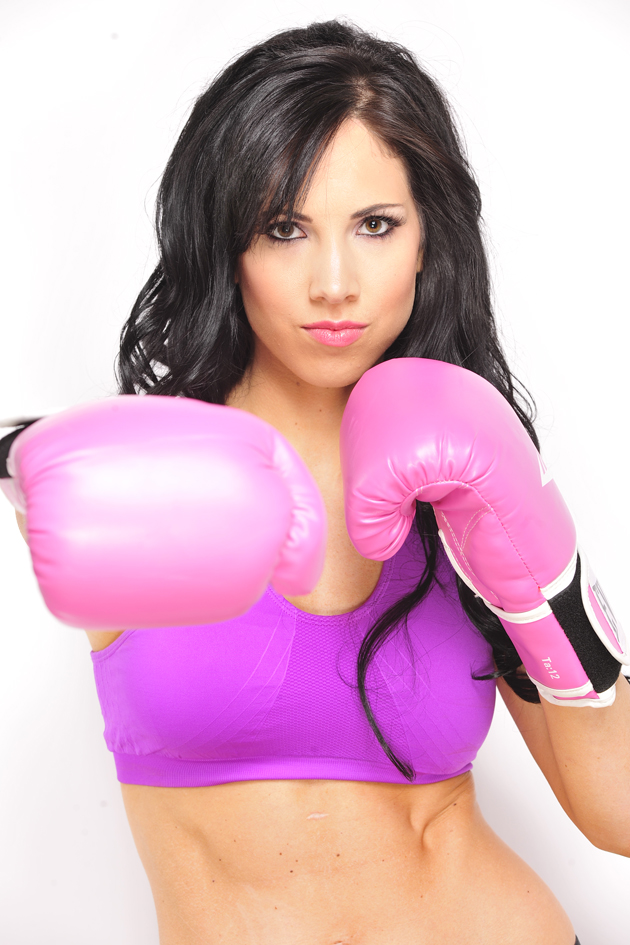 Favourite Fitness Models? Inspirations?
Kelsey Byers. Kelsey was who referred us to our nutritionist, Kim Porterfield at the Institution of Eating management in Houston. We not only transformed our bodies but our minds as well. This was really the turning point that pushed us to dive into the fitness industry and strive to make a difference.. not only in ourselves, but in the lives of others.

Favourite Quote?
"Stop fighting yourself and start fighting for yourself."

For More Please Check Out
FACEBOOK: Elizabeth-Morgan-Fit/a>
BLOG: http://ewehmer.wordpress.com/
SITE: http://www.elizabethmorganfit.com/
TWITTER: @ElizabethMoFit
IG: @ElizabethMorganFit
OhYeah Nutrition: http://www.ohyeahnutrition
BIKINI SPONSOR: Pink Label Bikini: http://www.pinklabelbikinis.com/