Mother Of 7 Jessica Enslow Reveals How She Eats & Trains To Keep Her Body Fit & Healthy!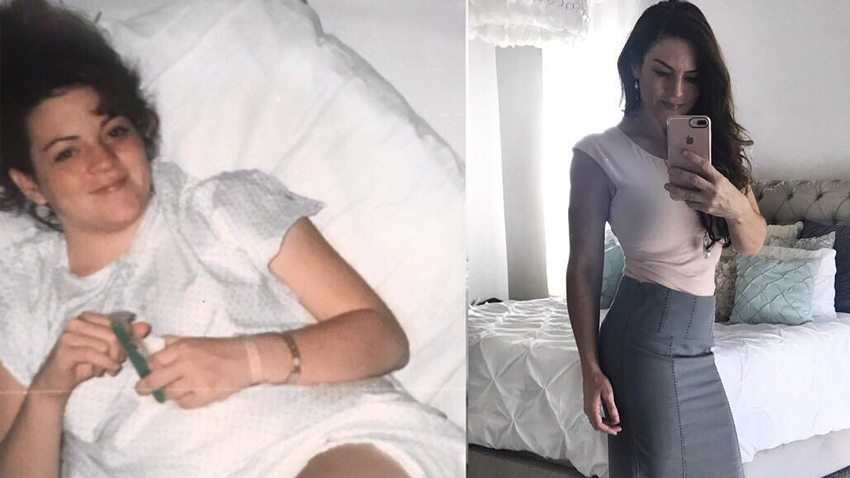 Jessica Enslow is an American mom of seven, fitness instagrammer and daily inspiration to her 160,000 followers.
Jessica has had an interest in fitness throughout her life, and her philosophy to training, diet and health in general, has changed and evolved over time. She has experienced it all, and is constantly striving to maintain a fit, and most importantly, healthy, body!
Seeing Jessica's results for ourselves, we couldn't argue, and she was kind enough to answer our questions about her life and fitness journey. Enjoy!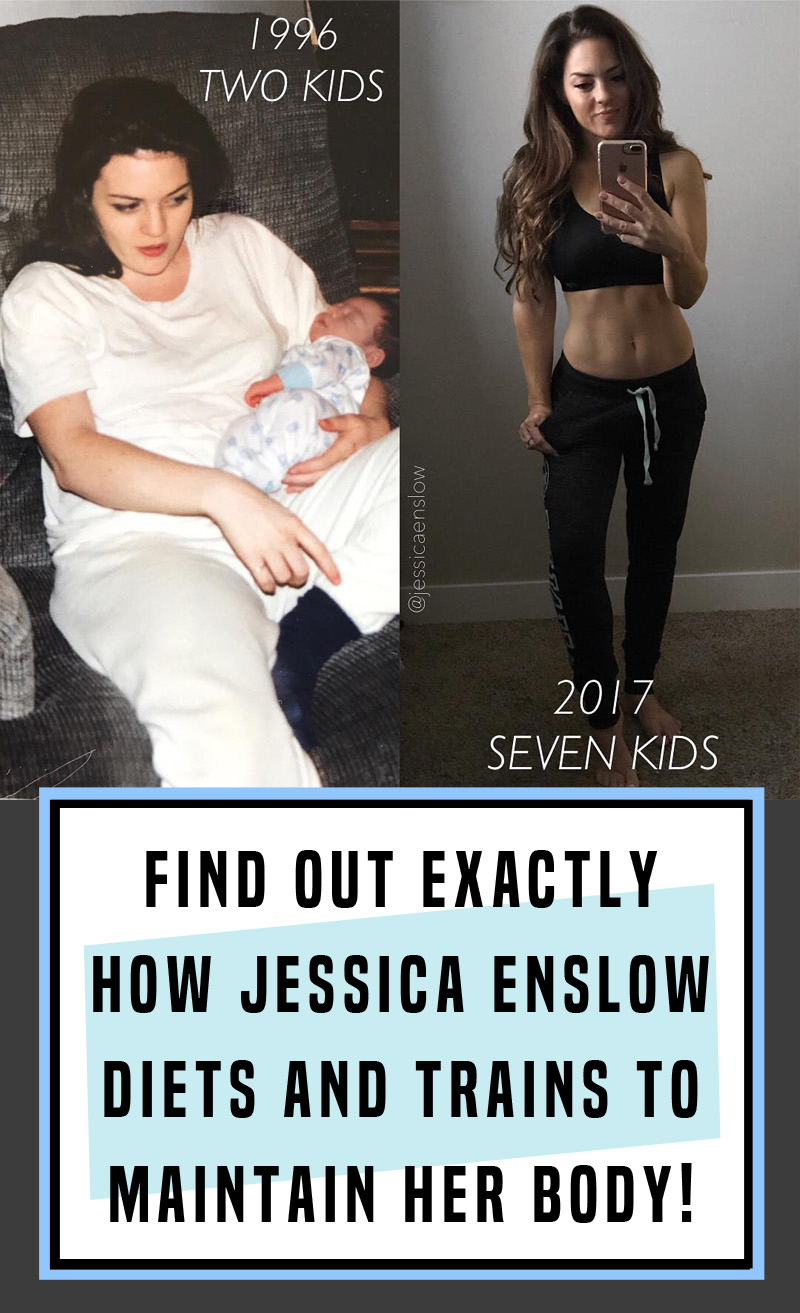 Be Sure to Follow Jessica Enslow On Her Social Media Here:
Instagram: @jessicaenslow
YouTube: Jessica Enslow
Facebook: @jessicaenslowfit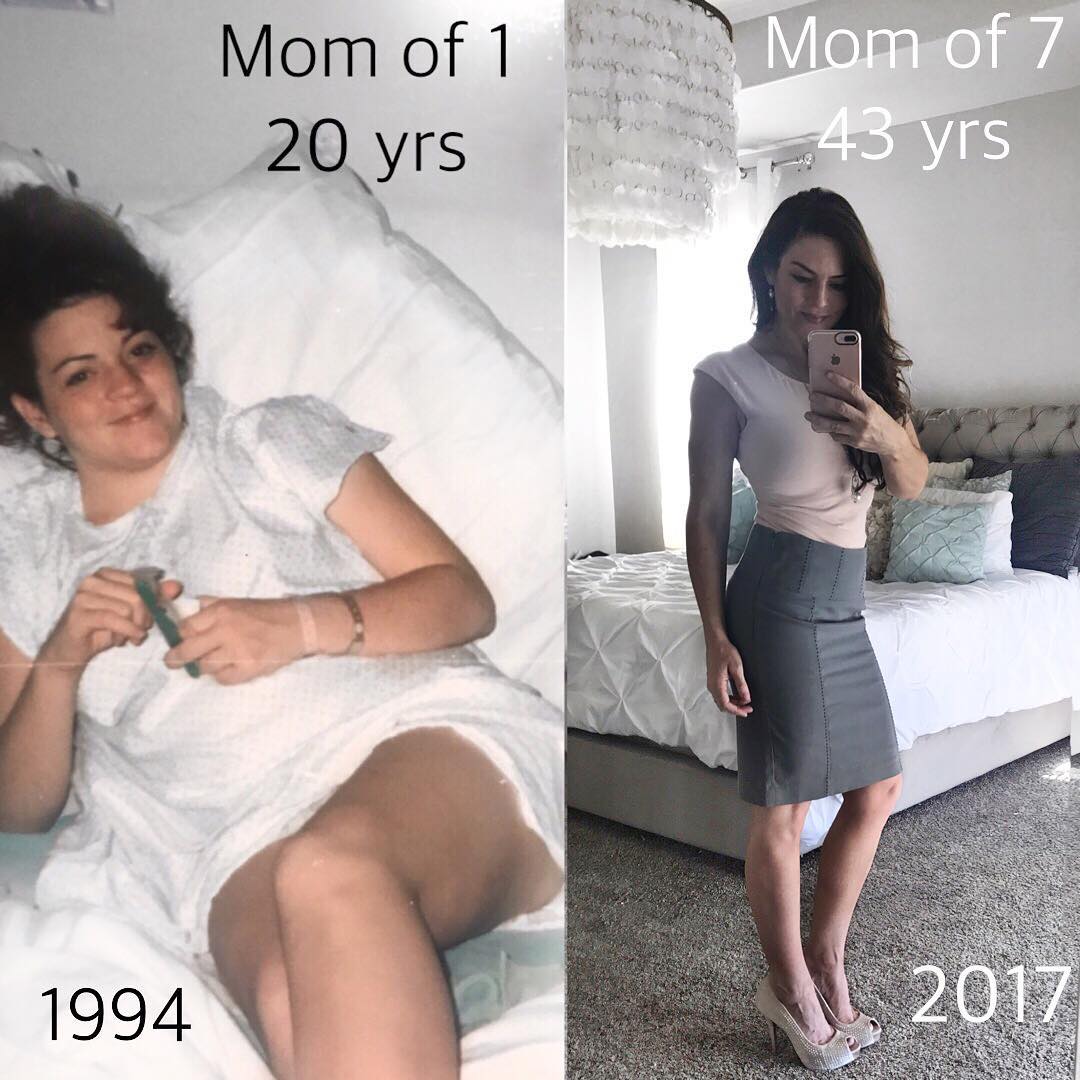 Jessica Enslow's Daily Diet:
Breakfast: 1/2 cup of dry oatmeal with 1/4-1/2 cup of strawberries cooked in water on the stove top, stir in 1tbs ground flaxseed, stevia to taste, and 1tbs vegan semi-sweet chocolate chips. 1/2-1 whole banana, topped with 1tbs almond butter, 1 clementine or 1/2 cup of cherries.
Lunch: 1 cup of tofu cubed or crumbled, plus 1/2 cup sliced mushrooms sauteed in vegetable broth, seasoned with 1/4tsp tumeric on bed of 2 cups mix greens, topped with 1/2 roma tomato, sliced. 1/2 english muffin with drizzle of blue agave.
Snack: 1/2 cup broccoli, 1/2 cup baby carrots dipped in hummus and handful of baked veggie puffs.
Dinner: 1/2 cup of cubed tofu tossed in corn starch, nutritional yeast, and buffalo hot sauce, baked and placed on salad with Romaine lettuce, skillet cooked corn (blackened), cucumbers, and grated carrots. Alternatively, 1/2 cup of cubed tofu, 1/2 cup of green beans, 1/2 cup of mushrooms cooked on stove top in either 2tbs teriyaki or sweet chili sauce on 1/2-1 whole cup of brown rice sprinkled with soy sauce.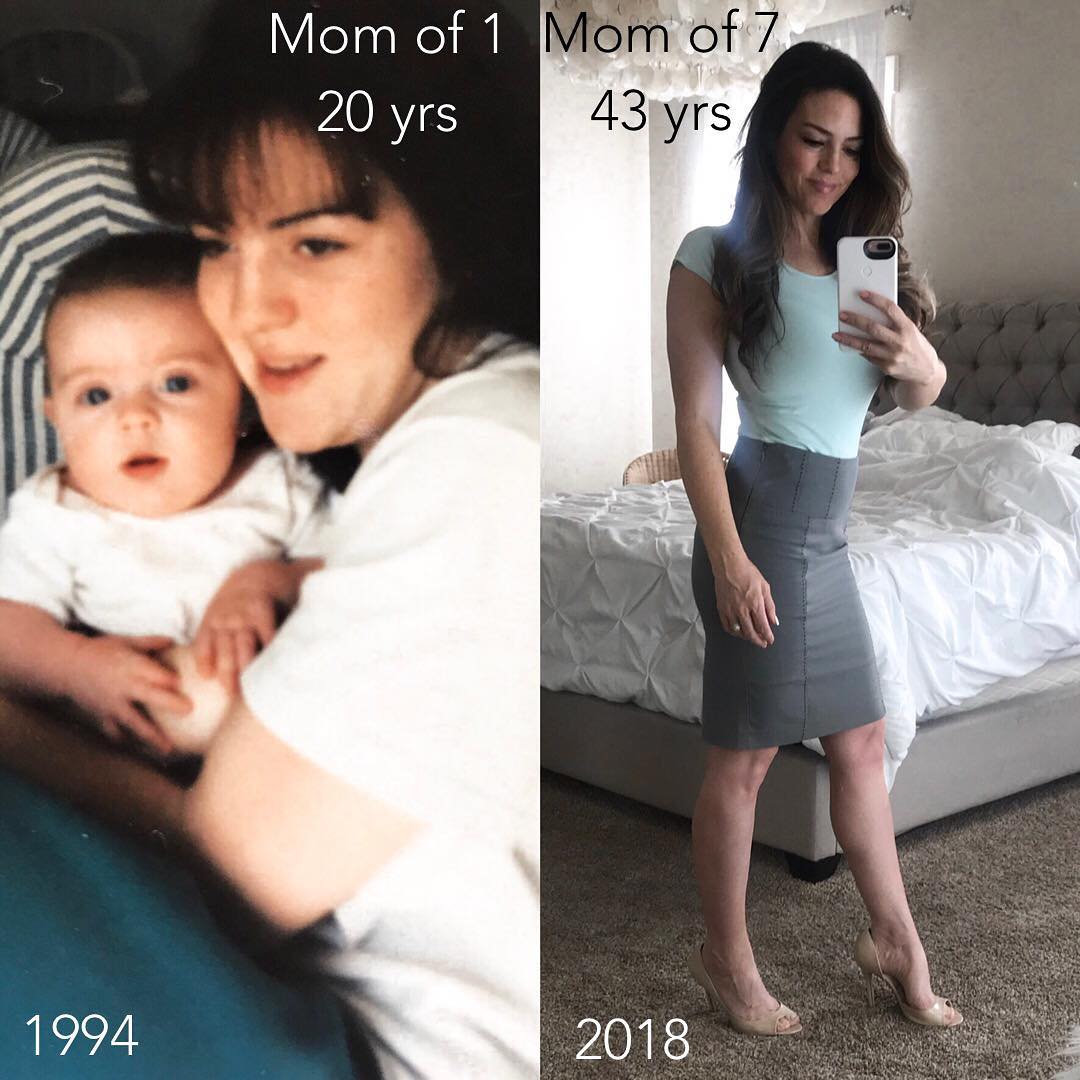 Weekly Workout:
I am currently doing low to moderate intensity yoga 3-4 days a week. A year ago I was training for a fitness competition with a trainer 6 days a week doing intense weight training along with 60 plus minutes of cardio a day. My body burned out and I've cut way back to 3-4 workouts per week. After going to the doctor for chronic fatigue, a sore throat and unresolved sinus issues, she had me change my diet and exercise regimen. I need to allow my body to recuperate, so I am supposed to stick to lower intensity workouts for awhile until my energy is back up. She said this could take 3-4 months.
How Did You Get Started In Health And Fitness?
Nineteen months after having my last baby, I looked in the mirror and wasn't happy with what I saw. I became inspired by transformation photos of other women on Instagram and started doing one of the programs I came across. I saw results and three months later started posting my progress on my own fitness account to track my progress, connect with a community of other women to receive and offer support to one another, and subsequently realized I enjoyed content creation.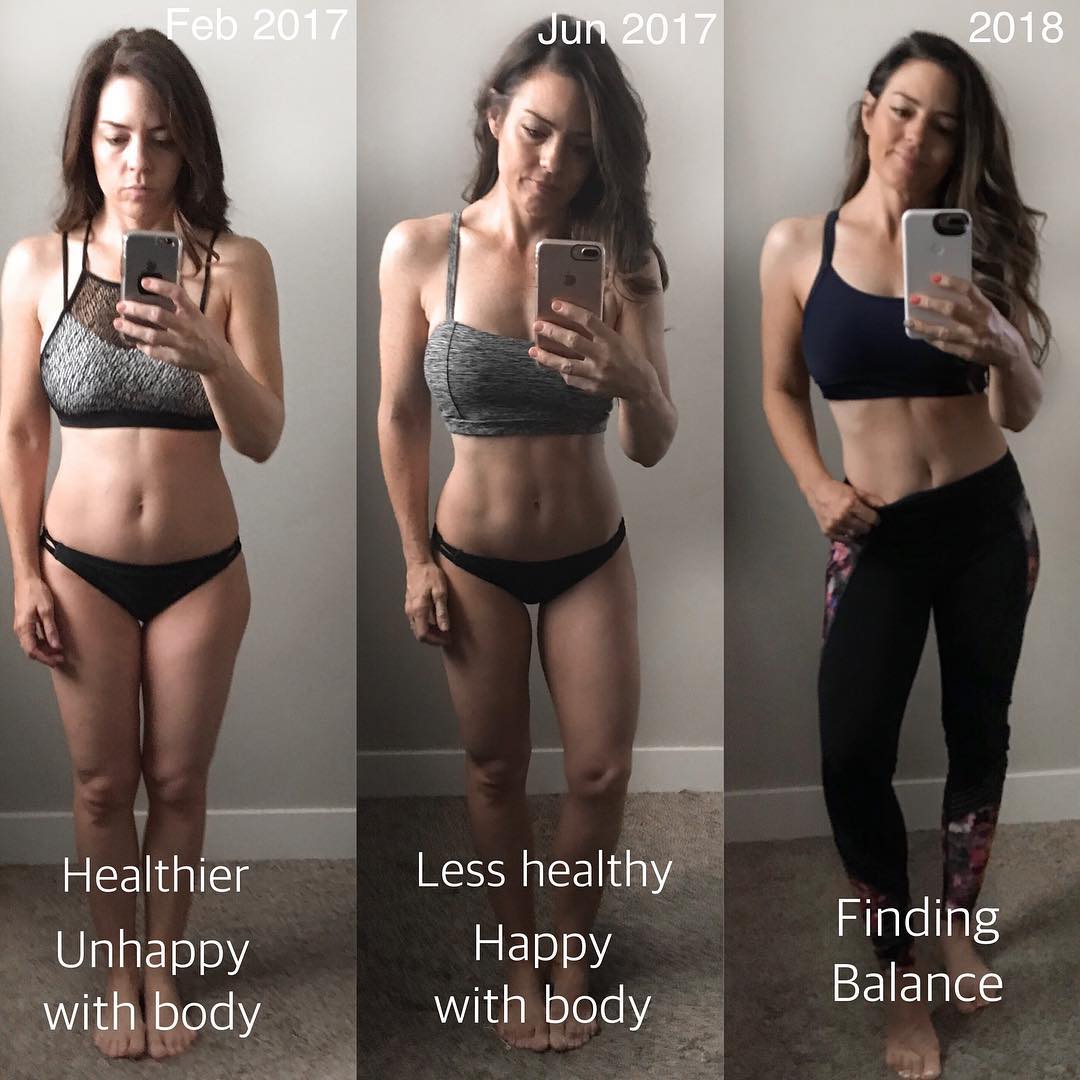 What Was Your Diet Like Originally?
I initially just tried to cut out processed food and counted calories. I tried to keep my calorie intake between 1200-1500 calories a day. I ate a lot of cottage cheese, whole grain bread, salmon, chicken and salads.
What Was Your Training Like Originally?
Four days a week of 25-35 minutes of mostly plyometrics. I didn't love that type of training and switched to weight training and cardio.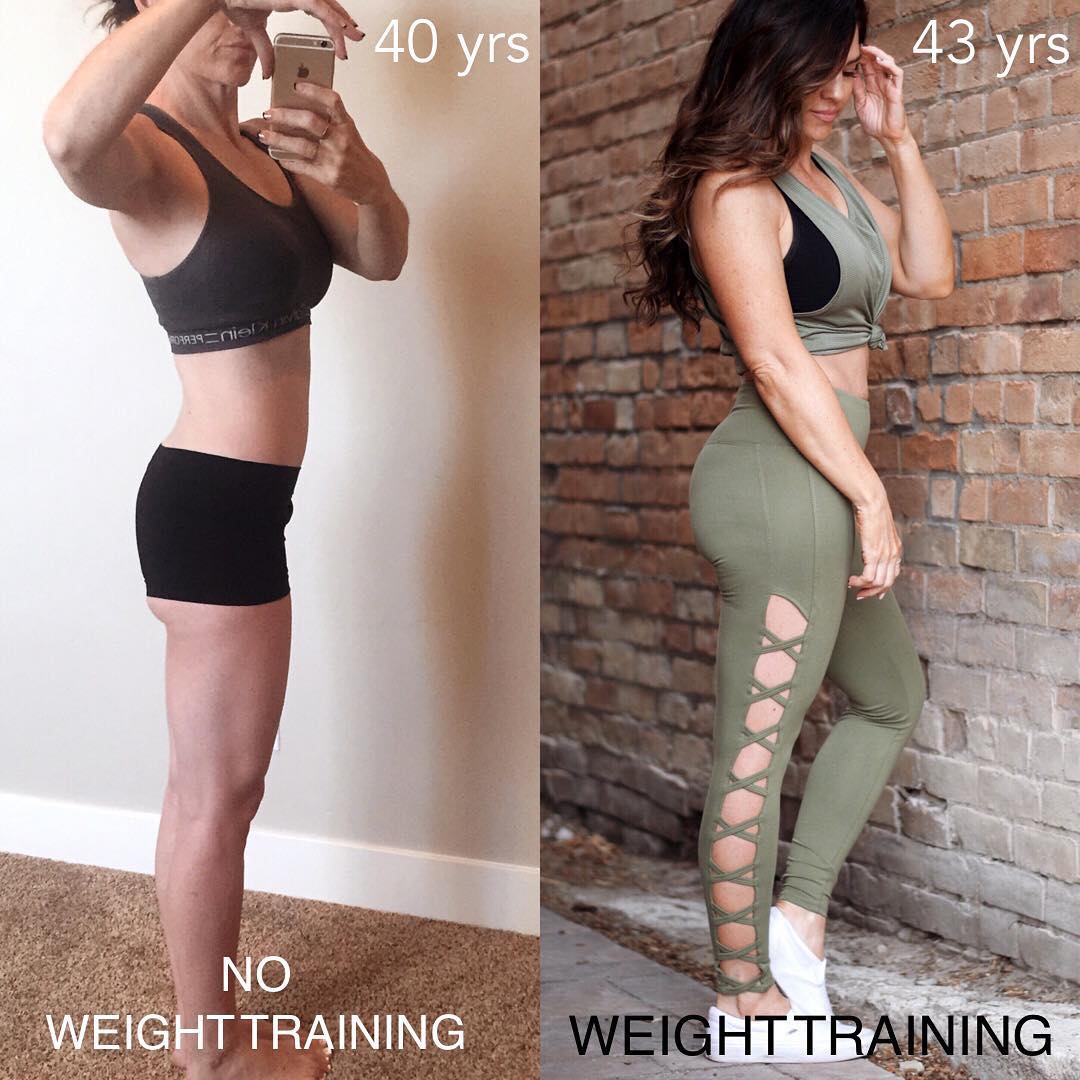 What Is Your Best Advice For Someone Looking To Start Losing Weight?
Diet is key! It's nearly impossible to outrun a bad diet. I am staying fairly lean because of the way I eat, not because of exercise. But exercise helps in a variety of ways. It shapes your physique, is healthy for you, and weight bearing exercises help grow muscle, which increases your metabolism and aids in fat loss.
Being A Mom Of 7, How Did You Find The Time And Do You Have Any Time Management Tips For Staying In Shape?
Just do what you can! I started with home workouts and did them with kids running around me all the time. Then I started going to the gym to access more equipment. I either had my hubby or an older kid watch the little ones or paid for daycare at the gym.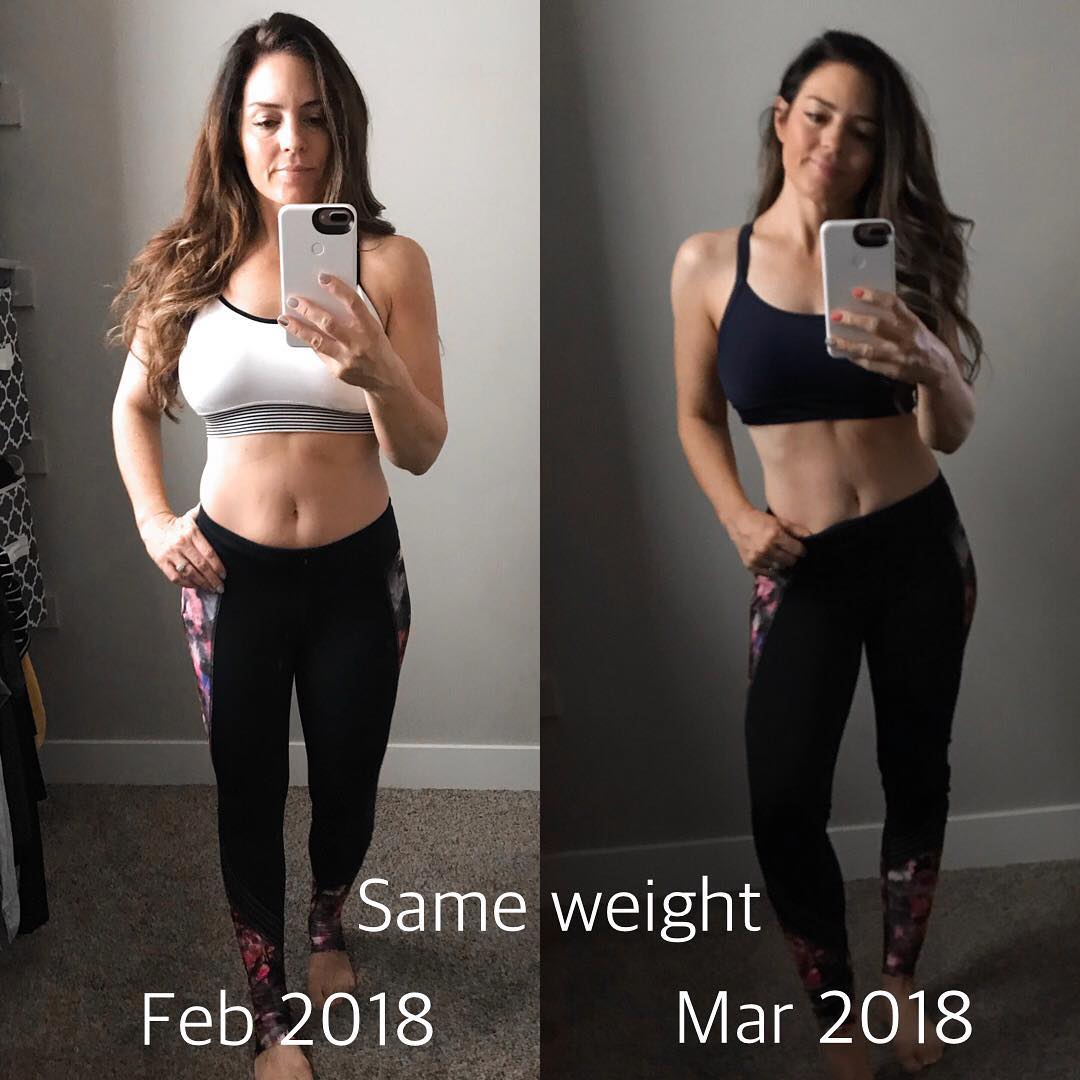 My advice would be to not delay getting started because everything isn't ideal. Even if you have to break your workout up throughout the day around your work and family's schedule, it's worth it! It's important to invest in yourself! If that means getting some exercise during your kid's nap or before they wake up or after they go to bed or while they eat or watch a show, them just do what you can! It WILL pay off and make a difference with consistency!
Did You Make Any Mistakes When You First Started?
I don't look at it that way. I just did what worked for me then, which is different than what works for me now.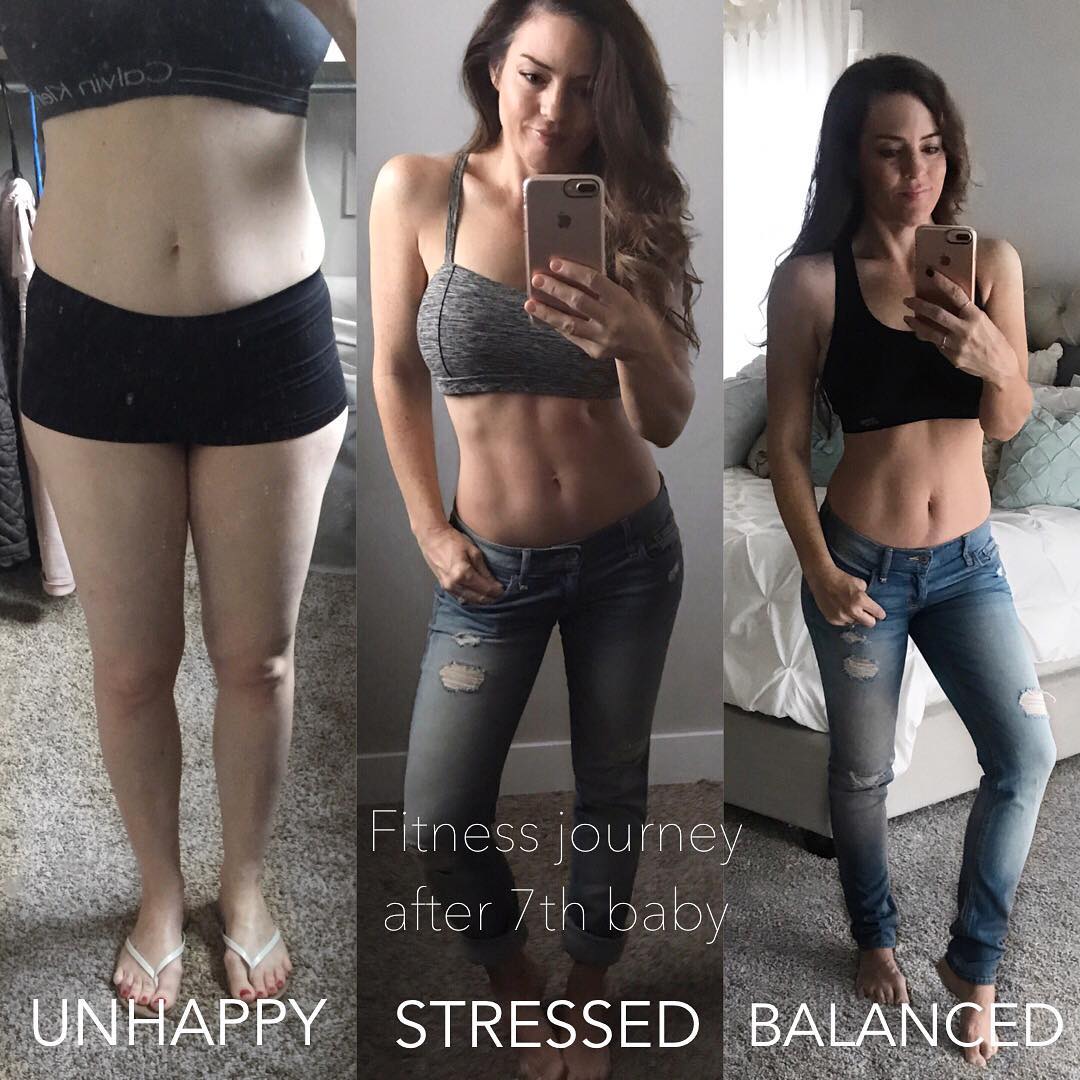 What Made You Swap To A More Plant Based Diet As Of Late?
After four months of following a strict diet and intense exercise regimen prescribed by my fitness trainer for competition prep in February, 2017, I started feeling like my energy was depleted. I began having chronic sinus problems and a sore throat to the point of it affecting my vocal cords, and didn't feel well in general.
I went to the doctor several times and was put on 4 rounds of antibiotics over the course of a year after quitting my prep training and they didn't seem to help. I finally decided to go to an ear, nose and throat specialist last May, and after assessing my situation, she recommended I quit drinking diet soda altogether, change from a high protein diet, mainly consisting of dairy and meat and change to a whole foods plant based diet. She recommended I watch the documentary "Forks Over Knives" on Netflix and follow Dr. Greger's "Daily Dozen" diet.
I use a great app called 'The Daily Dozen' that has tons of information about it and why it is important to follow. Since changing my diet I have noticed a significant difference in my energy levels, productivity, and even my sinuses and throat are significantly better. I honestly didn't expect this dramatic of an improvement in so many ways.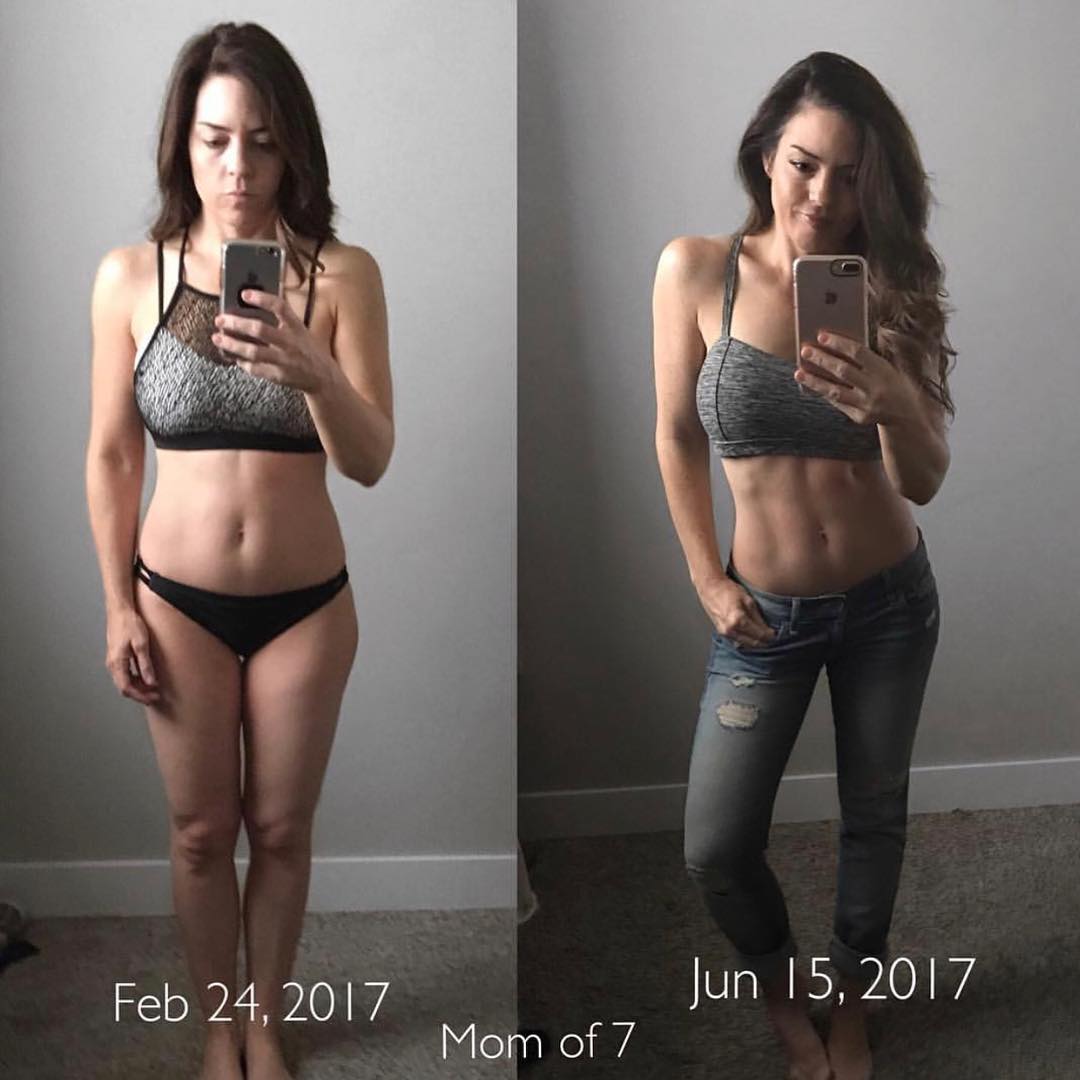 How Do You Handle Setbacks & Bad Days?
I don't like them, but I don't stress out too much anymore because I know that is part of life, and I can turn it around at any moment. It's completely up to me. I simply start fresh with with a positive attitude and believe in myself that I have the strength, power and self love to take care of my body.
What Are Your Favourite Healthy Meals?
Honestly, I eat a lot of the same meals because I love them and they are pretty convenient to make, so I would reference the meals I referred to in a typical day of eating. I do sometimes eat beans in a salad instead of tofu, and I mix up my fruits and veggies, but I prefer tofu over beans usually because it is so versatile and takes on the taste of whatever you season or dress it with.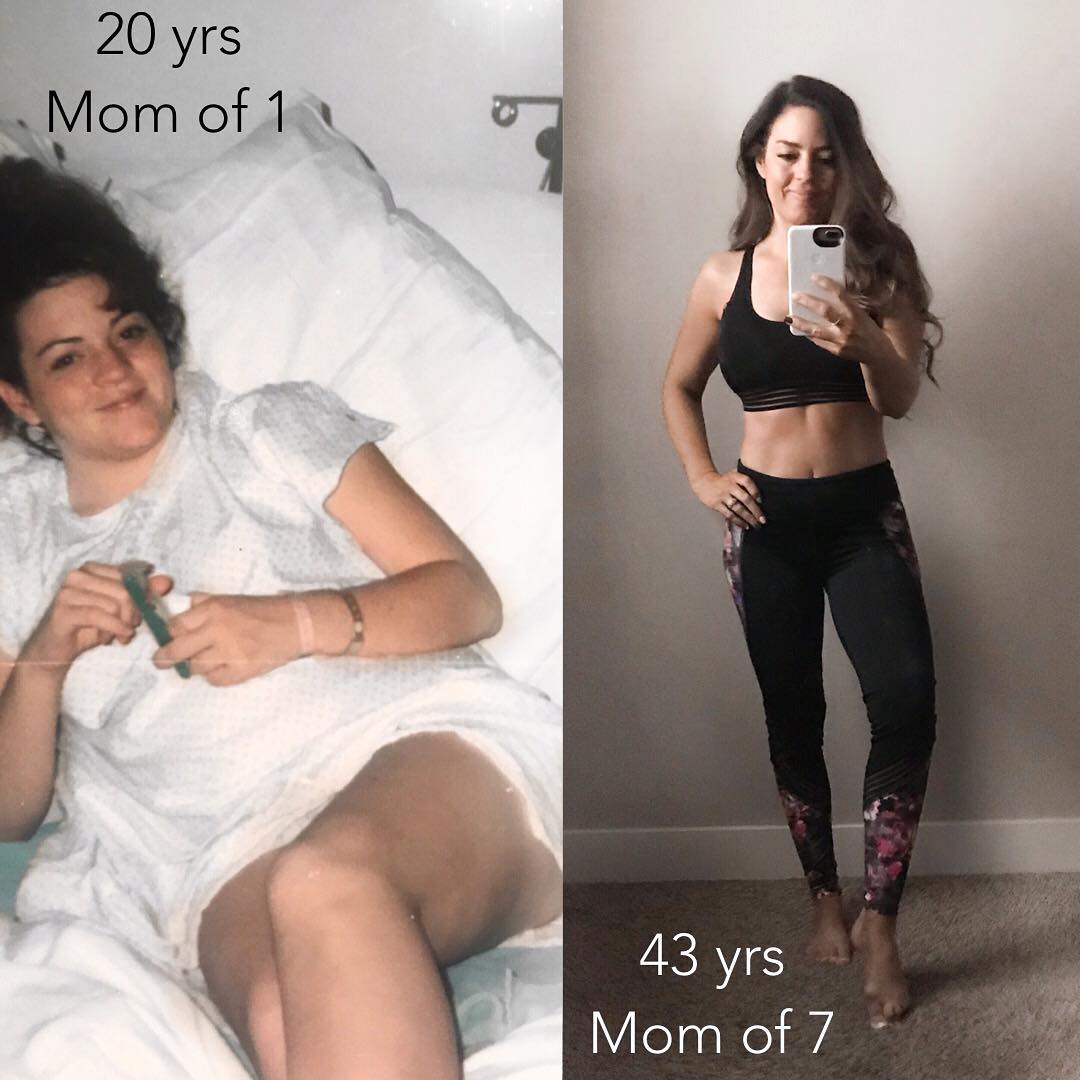 Give Your Best 3 Health Tips That People Can Implement Right Now:
1. Stay hydrated and drink more water! Put a splash of lemon or drop some fruit in it if you want to liven it up a bit! It is so much better for you than soda, energy drinks and many others! It will give you more energy, make you feel less hungry, which can lead to overeating, and is better for your skin, just to name a few of many benefits!
2. Just start somewhere! Pick one or two things to implement or remove from your diet and/or exercise regimen that would be moving toward a healthier you!
3. Take time to relax and get enough rest! Stress causes an increase in cortisol levels in the body which puts you at a greater risk for weight gain, anxiety, depression, digestive issues, headaches, heart disease as well as memory and concentration impairment.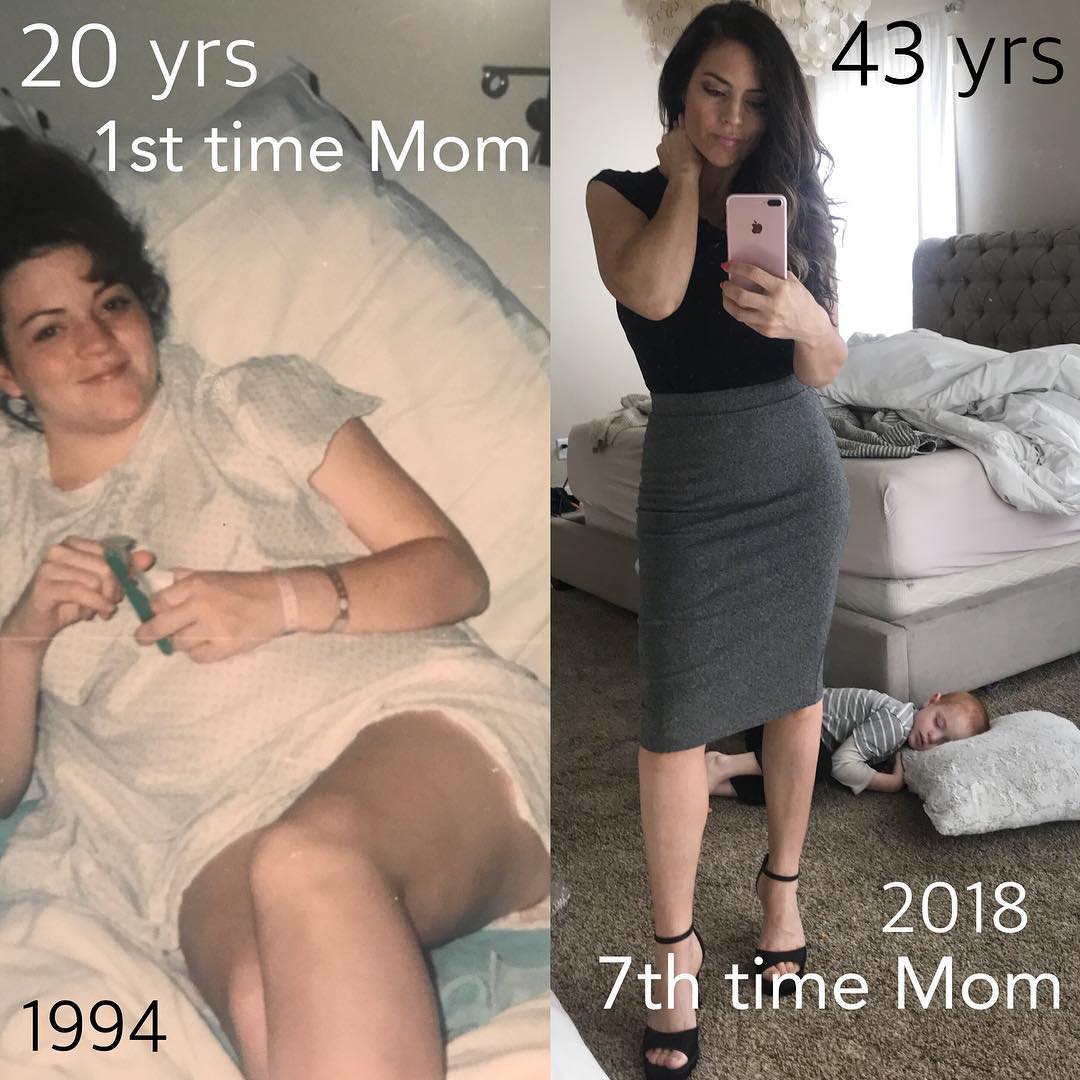 How Does It Feel To Know You Inspire So Many People Online?
One of my absolute favorite things about being able to connect with so many people online is the ability to give others, especially women and mothers, hope and inspiration. I love when women reach out to me telling me they felt hopeless or even depressed and have gained a new hope and confidence that they can look and feel their best, regardless of age or whether they have had 1 child or multiple children. I wish I could respond to every message and comment, that is my only frustration.