The Best 7 Day 'Budget Friendly' Flat Stomach Meal Plan!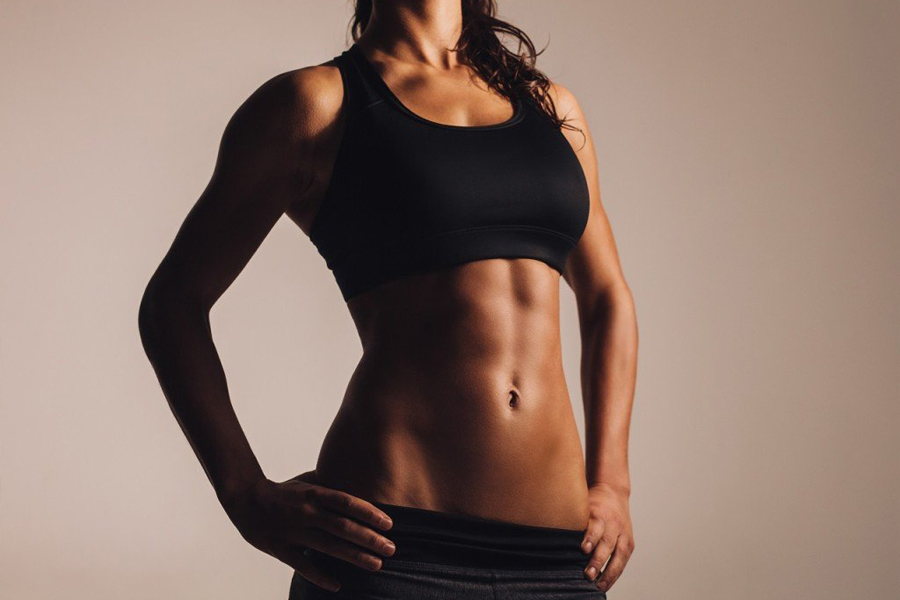 Want to start losing weight, getting healthier and feeling better? Want meals you can make that won't take hours and hours of your time to prepare? Maybe save a little money along the way? Then look no further than this great 'budget-friendly' (low cost recipes) meal plan that will hopefully help you lose some pounds and reveal a flatter stomach!
Using quality, healthy, yet often unappreciated foods, shopping smart and effectively planning your meals (so you can use any delicious extra left overs creatively!) we have knocked the cost of eating healthy down and boosted the flavour up!
A full week of healthy breakfasts, lunches, dinners and a variety of snacks for you to try and love! As always, you can try the whole meal plan out or simple look through and try out a day or even just a healthy recipe that you like the look of. Enjoy!
Be sure to consult with a medical professional before changing your diet or fitness regime!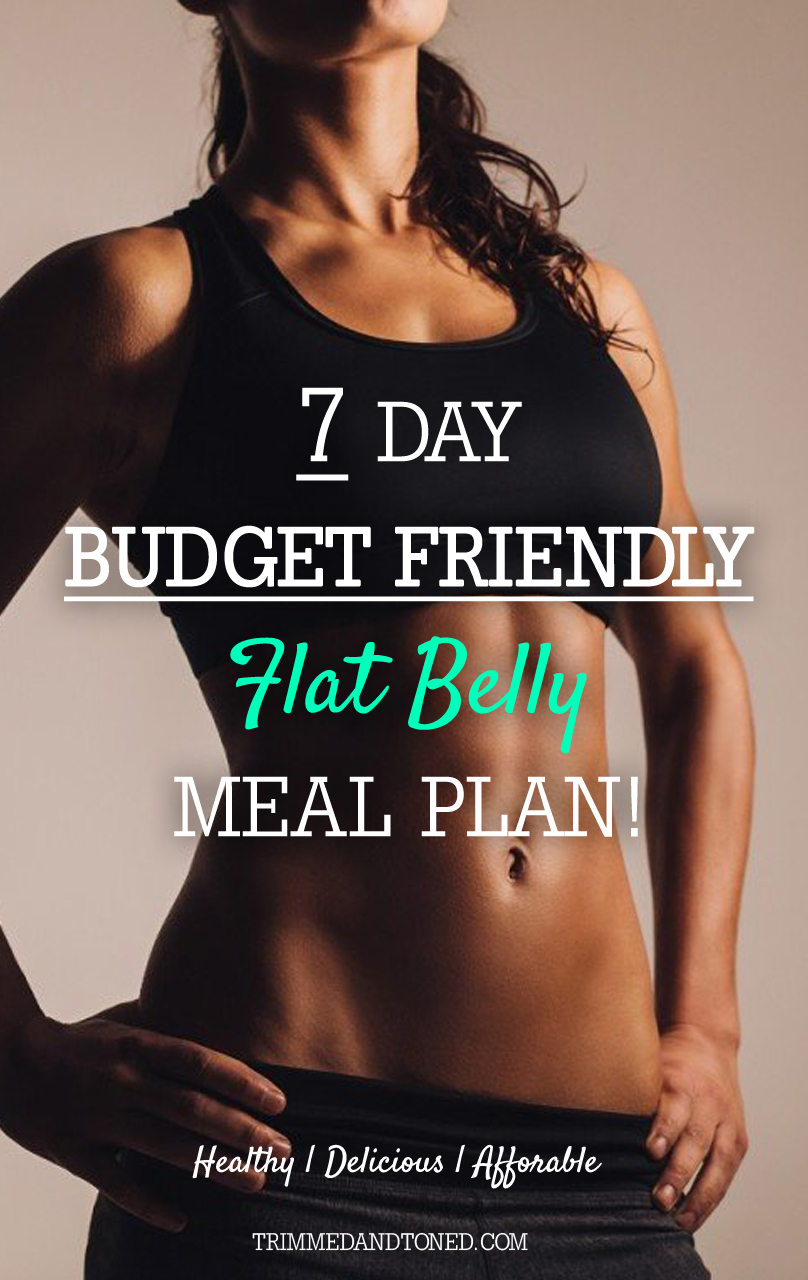 7 Day Budget Friendly Meal Plan Starting Notes:

1. This plan is all about flexibility. Feel free to swap like items for like items, depending on what's on sale or what you have on hand. For example, if the recipe calls for broccoli, but you have another veggie you like on hand, go ahead and make the switch!
2. Making meals at home is healthier and can save you money off of prepackaged foods!
3. You will find common ingredients throughout the plan to help you cut costs even further.

Monday Meals: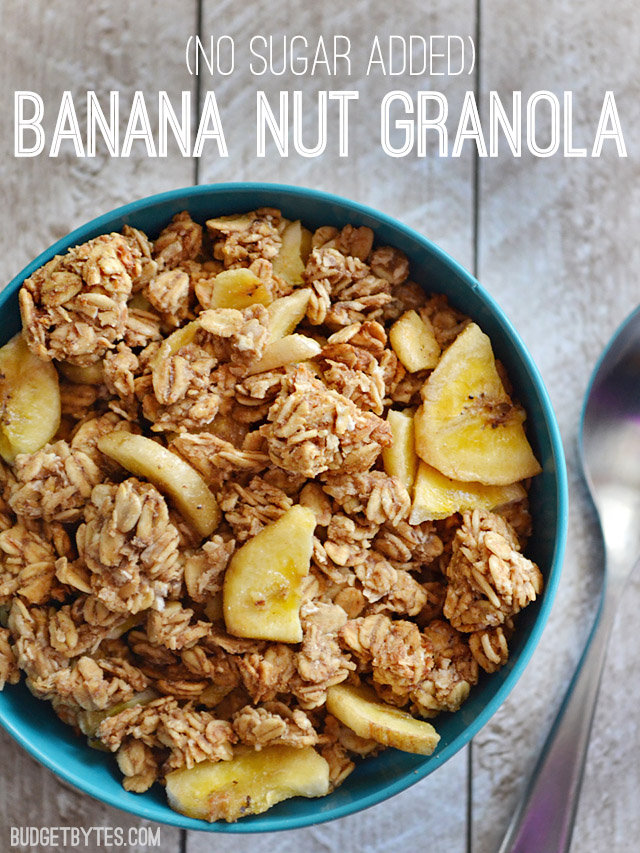 Breakfast: Banana Nut Granola.
Skip the sugary, expensive granola in the stores and make this healthy tasty one instead! http://www.budgetbytes.com/2015/02/no-sugar-added-banana-nut-granola/
Lunch: Quick and Easy Mexican Pizza.
May also use gluten free crust or whole grain corn tortilla. http://www.feelgreatin8.com/feelgreatblog/easy-mexican-pizza/
Snacks: Roasted Chick Peas.
Use dried chick peas to make this recipe even more economical! http://www.cleaneatingmag.com/recipes/classics-made-clean/garlic-parmesan-roasted-chickpeas/
Dinner: Whole Grain Perfect Fried Rice.
Whole grain brown rice offers fiber and vitamins and is a low cost ingredient to build a meal around.
http://www.eatingwell.com/blogs/healthy_cooking_blog/perfect_fried_rice_in_5_steps

Tuesday Meals: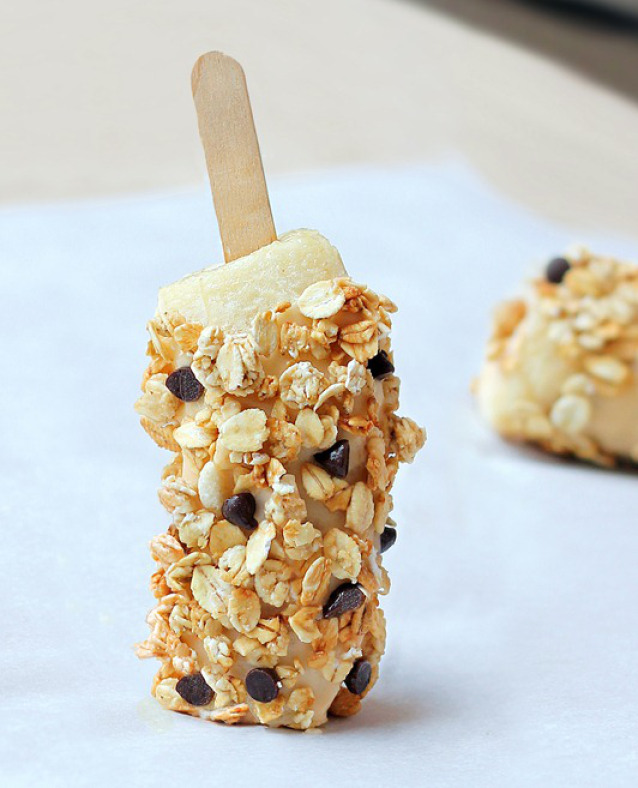 Breakfast: Spanish Rice Breakfast Bowls.
Use the rice you've already purchased for last night's dinner to make this savory breakfast! http://www.budgetbytes.com/2014/09/snap-challenge-spinach-rice-breakfast-bowls/
Lunch: Collard Wraps.
Like other dark, leafy greens, collards are a super food even though they don't get as much attention, plus they are affordable! Wrap deli meat and any other raw veggies you have around to create an easy wrap. Dip in mustard if desired.
Snacks: Banana Pops.
Use granola leftover from yesterday's breakfast for these yummy pops (great for kids too)! http://chocolatecoveredkatie.com/2012/06/20/breakfast-banana-pops/
Dinner: Shakshuka.
Using eggs instead of meat is a great way to cut cost without compromising nutrition. http://www.theperfectpantry.com/2014/07/recipe-shakshuka-eggs-in-tomato-sauce-vegetarian-gluten-free.html

Wednesday Meals: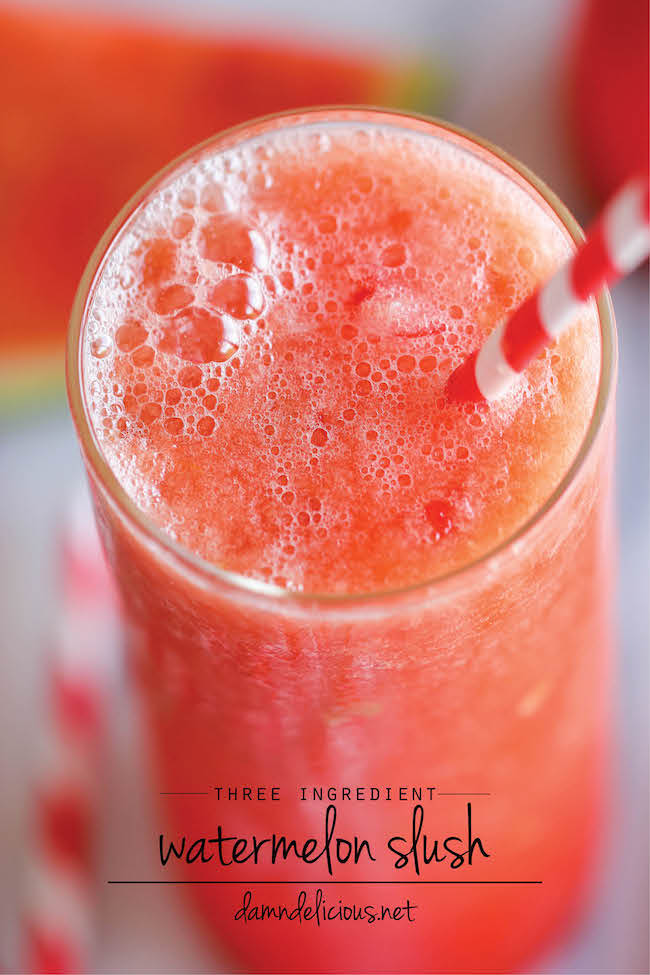 Breakfast: Homemade Fruit Muesli.
You don't need to follow a precise recipe to make fruit, making it a great choice to utilize any odds and ends of leftover fruit, nuts, and grains you have laying around. Here some easy guidelines to follow. http://www.greenfootsteps.com/muesli-recipe.html#sthash.yjtmLryR.dpbs
Lunch: Pickle Bun Hotdog.
Cut the refined carbs by using a pickle as the bun for your hotdog. Simply slice a dill pickle lengthwise and fill with all natural hotdog (or sausage slices). Serve with a side of fruit of choice. Use this link for other veggie filled ways to dress up your hotdog. http://nomnompaleo.com/post/95092505090/paleo-lunchboxes-2014-part-1
Snacks: Watermelon Slushy.
It doesn't get easier or more affordable than this! Omit sugar—you won't miss it. Add one packet of stevia if needed, but truly ice and watermelon is all you need! http://damndelicious.net/2014/05/24/watermelon-slush/
Dinner: Black Bean Burgers.
Delicious black bean burger recipe here that's perfect for a healthy weeknight dinner: http://www.runonveg.com/recipes/veggies/black-bean-veggie-loaded-burgers/ *Buying dried black beans in bulk is very economical. Prepare extra black beans to use on dinner tomorrow.

Thursday Meals:
Breakfast: Peanut Butter Smoothie.
Adding protein powder to smoothies drives up the cost. This one is packed with protein without the need for any supplements. http://www.sugarfreemom.com/recipes/peanut-butter-protein-smoothie-no-sugar-added/
Lunch: Tuna And White Bean Salad.
Serve with celery sticks for a complete lunch. http://bevcooks.com/2012/06/tuscan-tuna-and-white-bean-salad/
Snacks: Baked Apple.
Easy dessert with no added sugars. Can also be great at breakfast! http://www.joyfulabode.com/quick-easy-desserts-skillet-fried-apples-recipe-sugar
Dinner: Sweet Potato Nachos.
Antioxidant packed and easy! You may add leftover meat to this recipe if you'd like. http://www.twopeasandtheirpod.com/loaded-sweet-potato-nachos/ *save extra sweet potatoes for tomorrow's snack!

Friday Meals: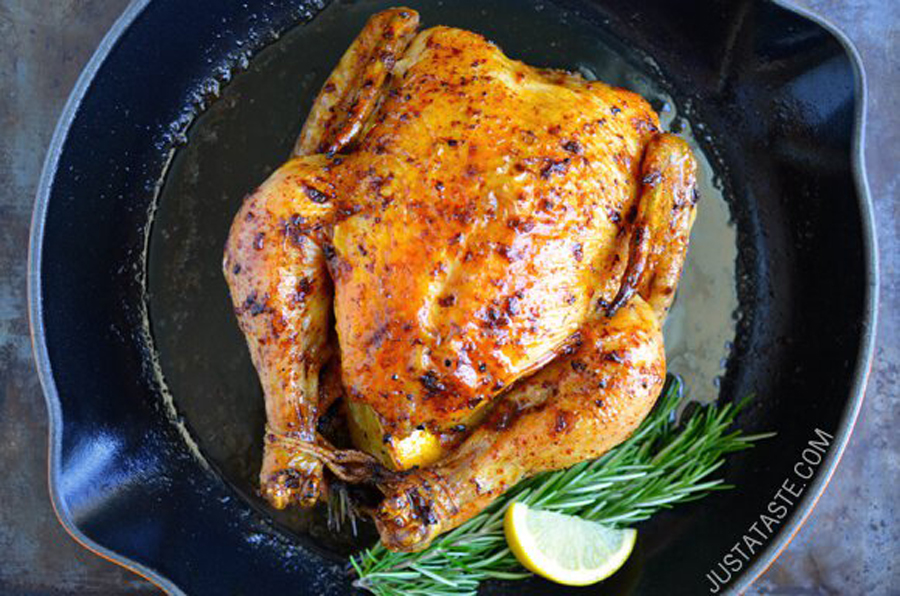 Breakfast: Omelet Muffins.
Use this recipe as your guide, but feel free to substitute any diced veggies you have on hand. http://www.onegoodthingbyjillee.com/2013/09/mini-omelet-muffins-gluten-free.html
Lunch: Cucumber Subs.
Get your protein and veggies in one easy, yummy sandwich! Air popped popcorn is a terrific side. http://mindovermunch.com/?portfolio=cucumber-subs
Snacks: Sweet Potato And Kale Chips.
Save lots of money and make them healthier by making them yourself! http://www.freebiefindingmom.com/homemade-sweet-potato-kale-veggie-chips/
Dinner: Chicken And Root Vegetables.
A complete dinner in one pan! Follow this recipe and add in some of your favourite root veg! http://www.justataste.com/2014/09/simple-roast-chicken-garlic-lemon-recipe/

Saturday Meals: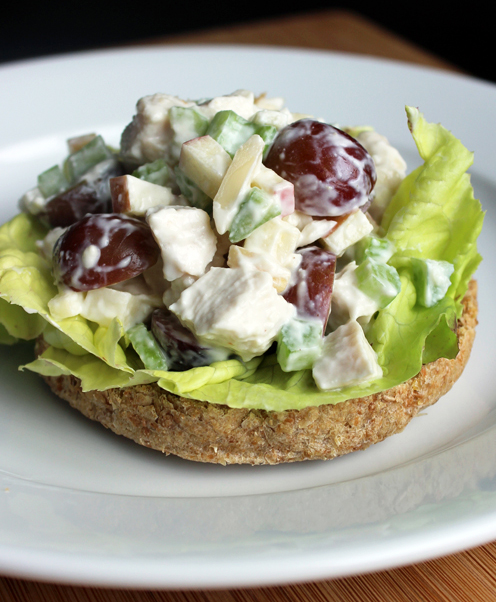 Breakfast: Tofu Scramble.
Tofu can be a great inexpensive protein to start your day, even if you aren't a vegetarian. You'll be surprised how great it tastes! http://www.eatingwell.com/recipes/southwestern_tofu_scramble.html
Lunch: Healthy Chicken Salad.
Serve with kale or sweet potato chips leftover from yesterday's snack. Tip: Plain yogurt is typically less expensive than Greek yogurt. You can create a similar taste and texture as Greek yogurt by simply draining excess water in plain yogurt through cheese cloth. http://www.popsugar.com/fitness/Healthy-Chicken-Salad-Recipe-30982419
Snacks: 2 Ingredient Oatmeal Cookie.
It doesn't get much yummier (or easier) to use up ripe bananas! http://www.theburlapbag.com/2012/07/2-ingredient-cookies-plus-the-mix-ins-of-your-choice/
Dinner: One Skillet Dinner.
Hint: buy ground beef when it goes on sale and freeze till you need it. Look for a lean, grass fed option if possible. http://stupideasypaleo.com/2013/10/12/one-skillet-paleo-dinner/

Sunday Meals: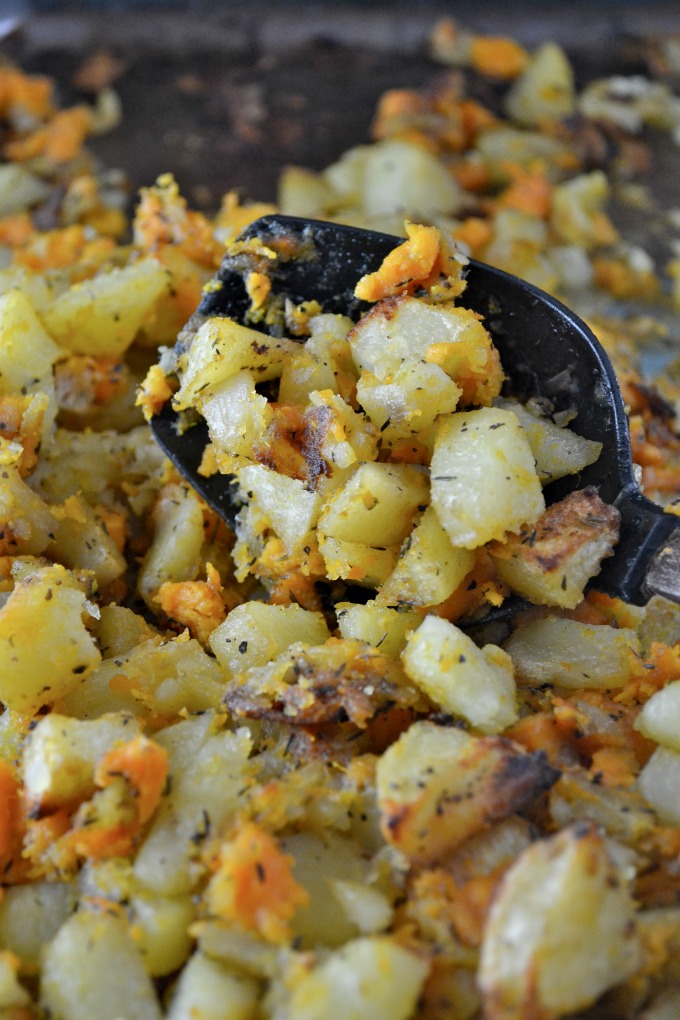 Breakfast: Delicious Breakfast Hash.
Potatoes and onions make an affordable base to build your breakfast around. Toss in a handful of whatever greens you have on hand to complete the meal. Top with a fried egg to add protein (though if you want to keep the recipe vegan as it is written, do not add egg). http://www.blueridgebabe.com/simple-vegan-breakfast-hash/
Lunch: Loaded Bake Potato.
Simply bake a potato in the oven or microwave and top with last night's dinner to really stretch your dining dollar, save time, and eat healthy foods to keep you going!
Snacks: Crispy Plantains and salsa.
Slice a plantain into thin rounds, coat with olive oil and sea salt and bake till crisp. Dip into salsa with no added sugar (or make your own if you preferred!). http://fedandfit.com/2013/04/28/paleo-plantain-chips/
Dinner: Lemon Rosemary Chicken Thighs.
Thighs are some of the least expensive chicken pieces and also offer nutrients not found in white meat. Serve with a side of green beans and (optional) brown rice. http://www.simplyrecipes.com/recipes/skillet_lemon_rosemary_chicken/