Want a 2 week plan to lose weight quickly, effectively and the right way? Want to enjoy your food and not feel restricted? Then this could be the ideal plan for you.
We have collected 14 different breakfast, lunch and dinner recipes for you to choose from and 7 different healthy snacks, so you can mix and match your favourites to create your own weight loss plan.
As with any weight loss meal plan, it's important that your choices fit into your macronutrient requirements. Be sure to do your own planning and make sure you are hitting all your calorie and macro targets for your own individual body type. Enjoy!
Amazing 2 Week Flatter Stomach Diet Plan – Breakfast, Lunch, Dinner, Snacks!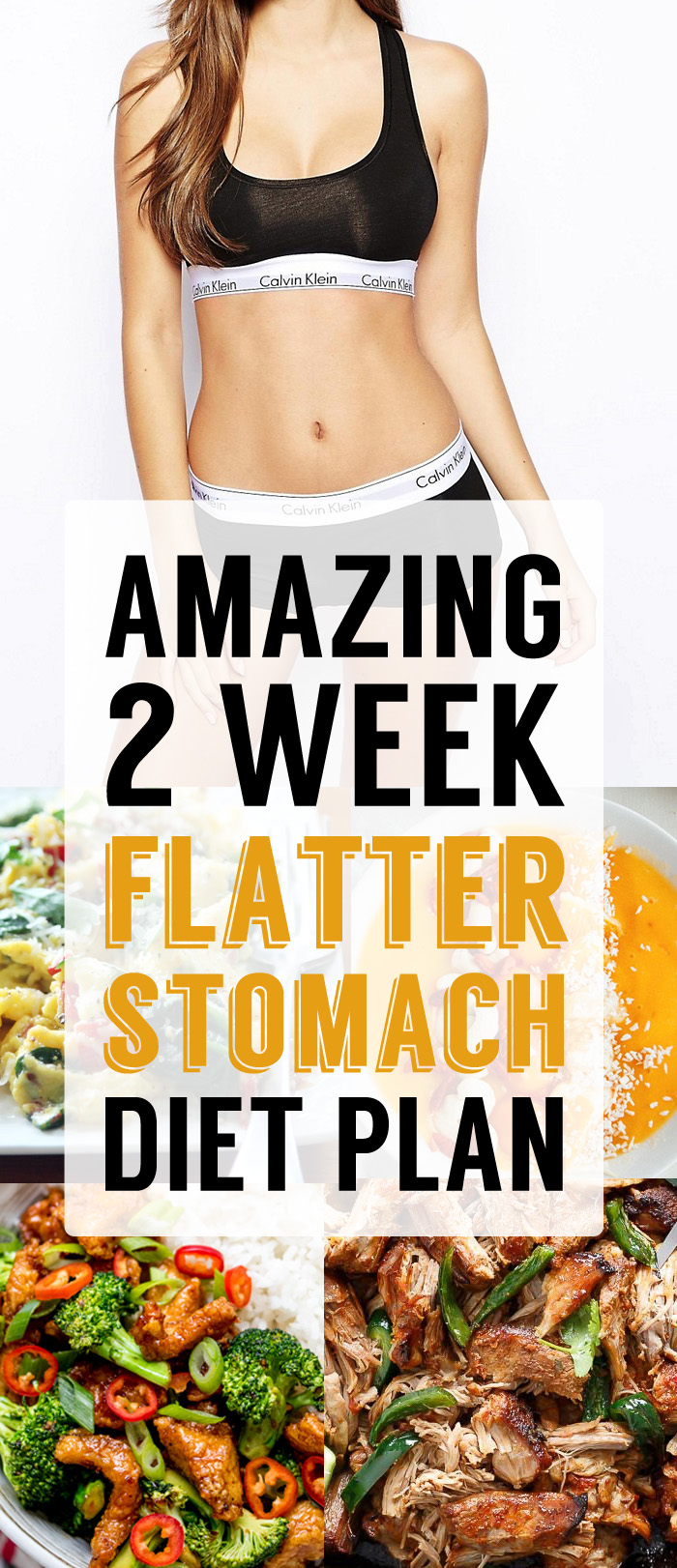 14 Healthy Breakfasts To Choose To Start Your Day
Starting your day off right is often promoted as one of the most important things you can do for your weight loss goals, for good reason! A solid, healthy breakfast sets you up for the day, leads you into a healthy lunch and helps keep your hunger at bay.
Strawberry Banana Smoothie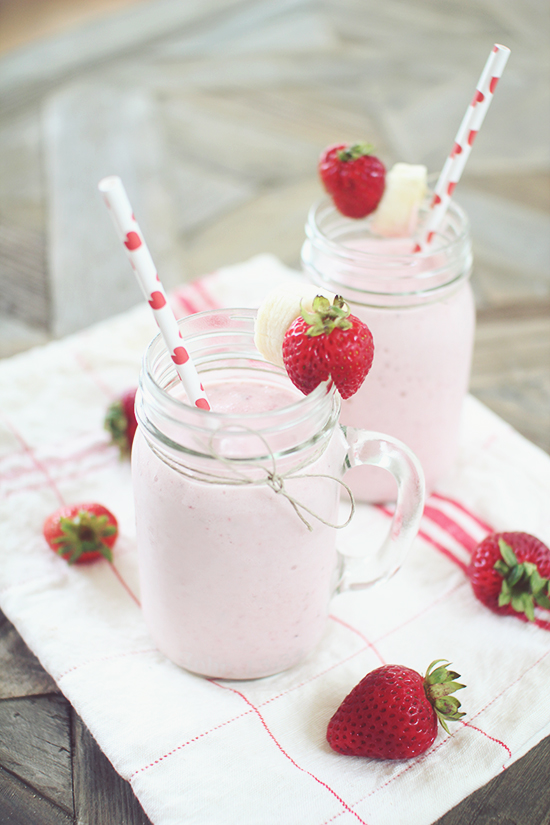 It is a protein-packed smoothie that tastes so great you will never guess it is also packed with nutrition to get you going & keep you energized! Recipe: DashingDish.
Cobb Salad Avocado Toast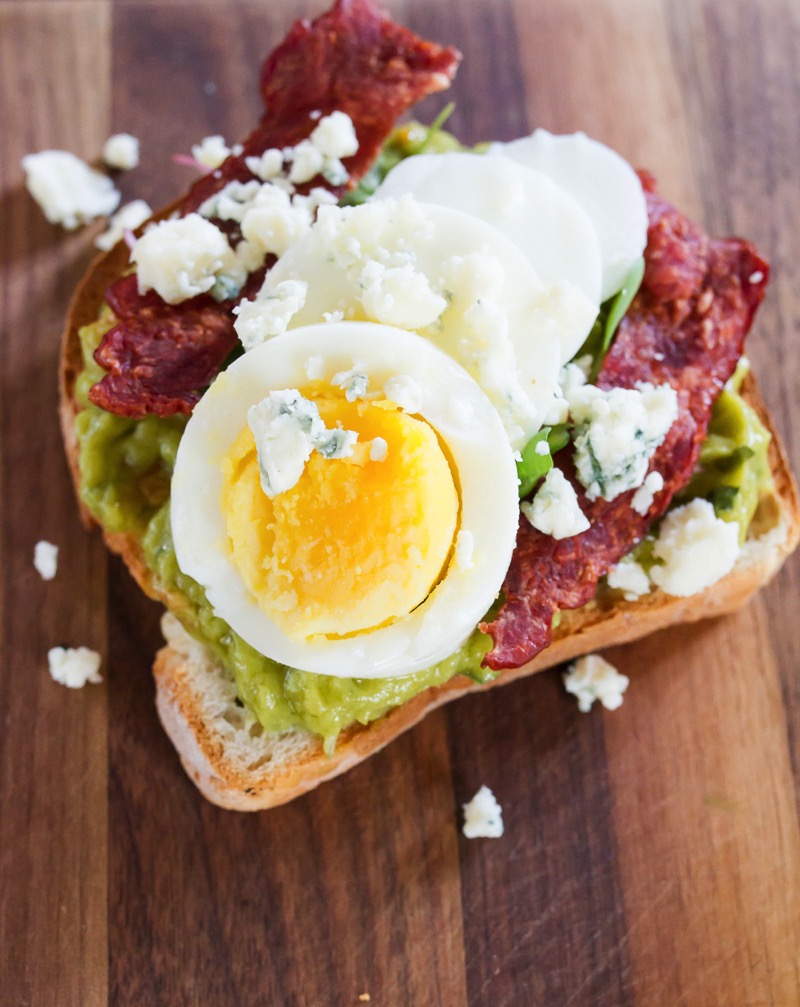 "Turn toast into lunch with this veggie-packed cobb salad avocado toast — loaded with hard boiled egg, turkey bacon, blue cheese and micro greens." Recipe: eatingbirdfood.com
Sweet Potato And Chicken Sausage Breakfast Skillet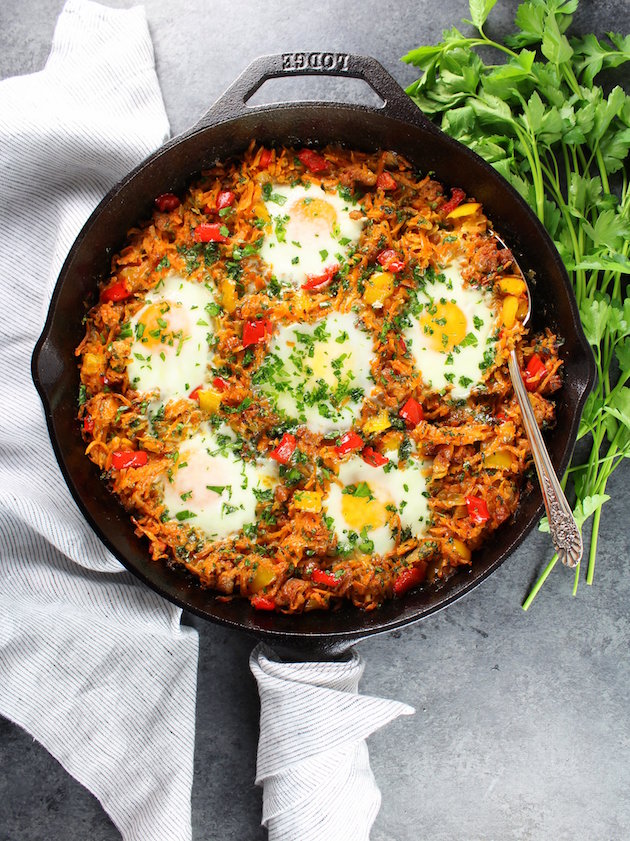 "Sweet Potato and Chicken Sausage Breakfast Skillet – everything you love about breakfast all in one pan! With lots of beautiful, good-for-you ingredients like shredded sweet potatoes, brightly colored peppers, cheddar cheese, spicy chicken sausage, apple cider vinegar, chopped parsley and cage-free eggs… a well-balanced, tasty meal for any time of day!" Recipe: tasteandsee.com
Freezer Breakfast Burritos

Meal prep over the weekend for the best burritos during the week. Loaded with tater tots, eggs, beans and cheese, of course!! Recipe: DamnDelicious
High-Protein, High-Fiber Blueberry Cheesecake Smoothie
"Sometimes you don't want a spinach-kale-flaxseed-avocado smoothie. You want something that tastes super unhealthy, but you actually want it to be healthy. It's a tough predicament, but this smoothie is stepping up to the challenge." Recipe: popsugar.com
Breakfast Salad & Green Goddess Dressing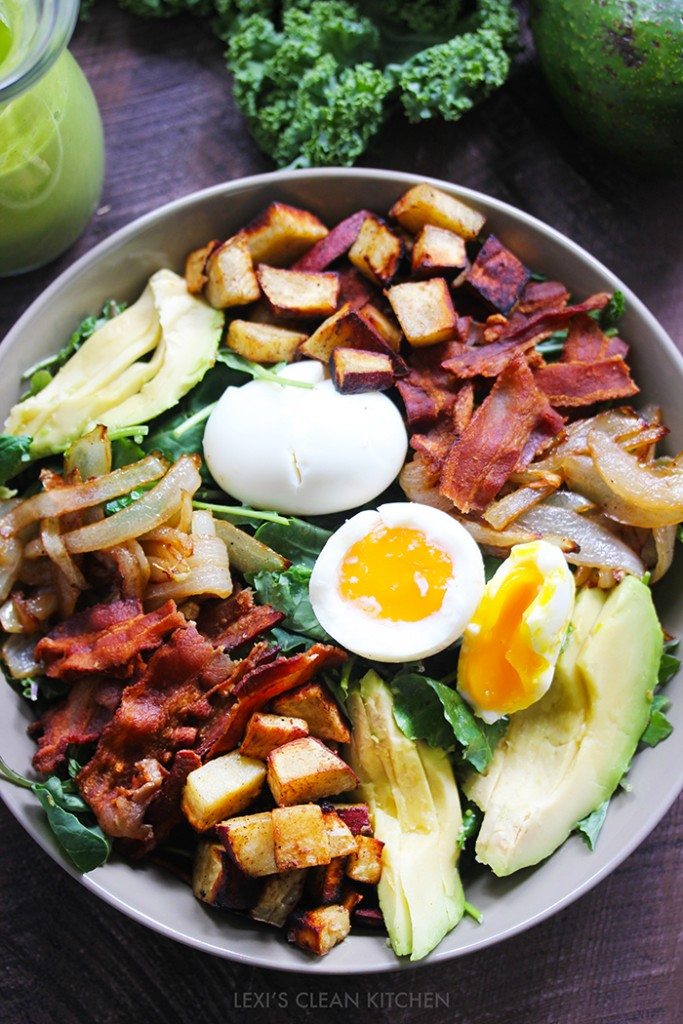 "This Summer I've been all about getting in some extra greens into my daily meals. What better way than to switch it up and throw your greens into in a nice homemade dressing, and pair it with breakfast!" Recipe: lexiscleankitchen.com
5 Minute Mediterranean Scramble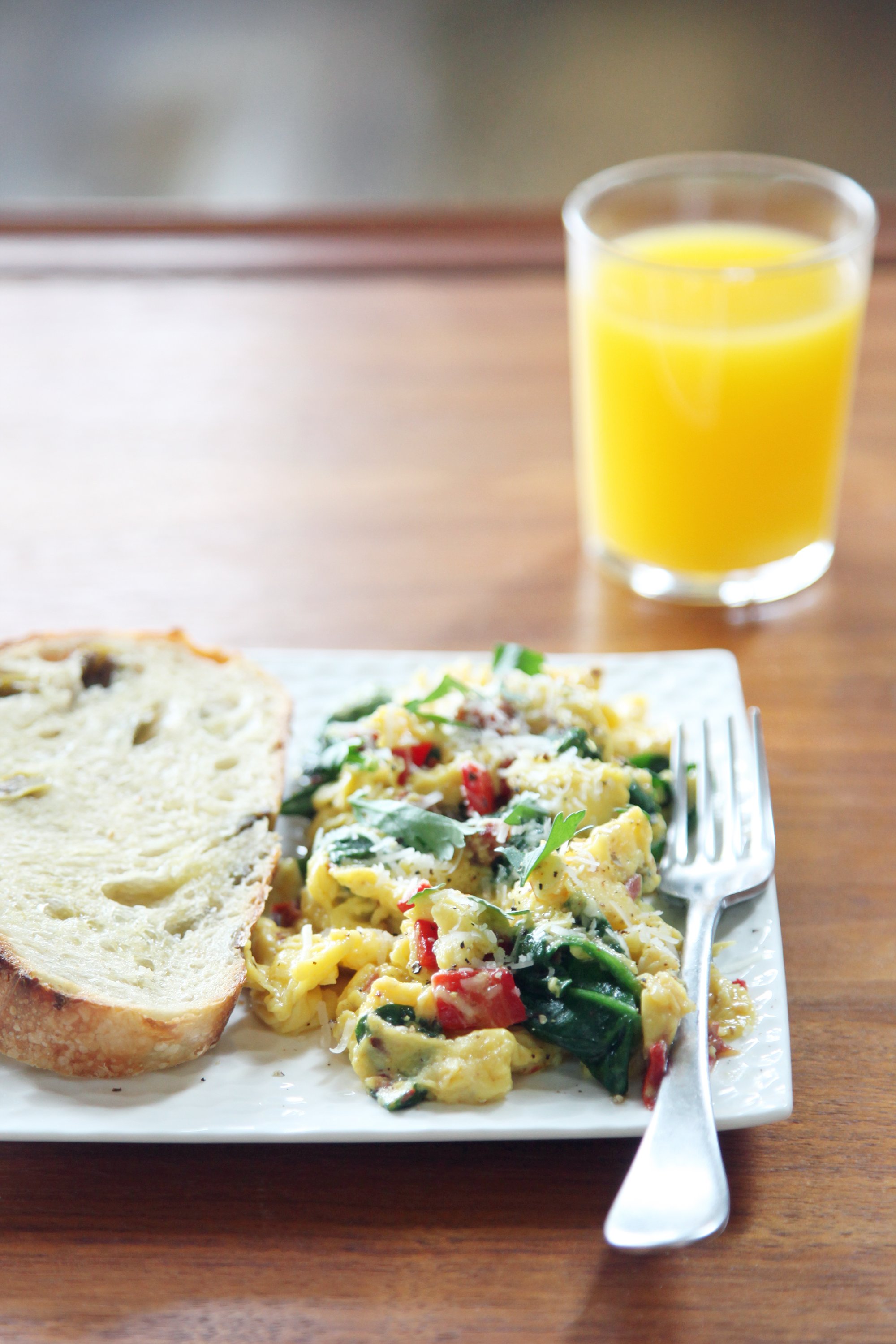 "I'm a big proponent of eating a real sit-down breakfast each and every day, Monday through Friday included. If you're thinking "good for her, not for me!", hear me out: I'm not cooking up anything fussy or time-consuming. It's more about the act of sitting down to something satisfying while enjoying a few minutes to myself before the day really begins." Recipe: popsugar.co.uk
The Perfect Breakfast Oatmeal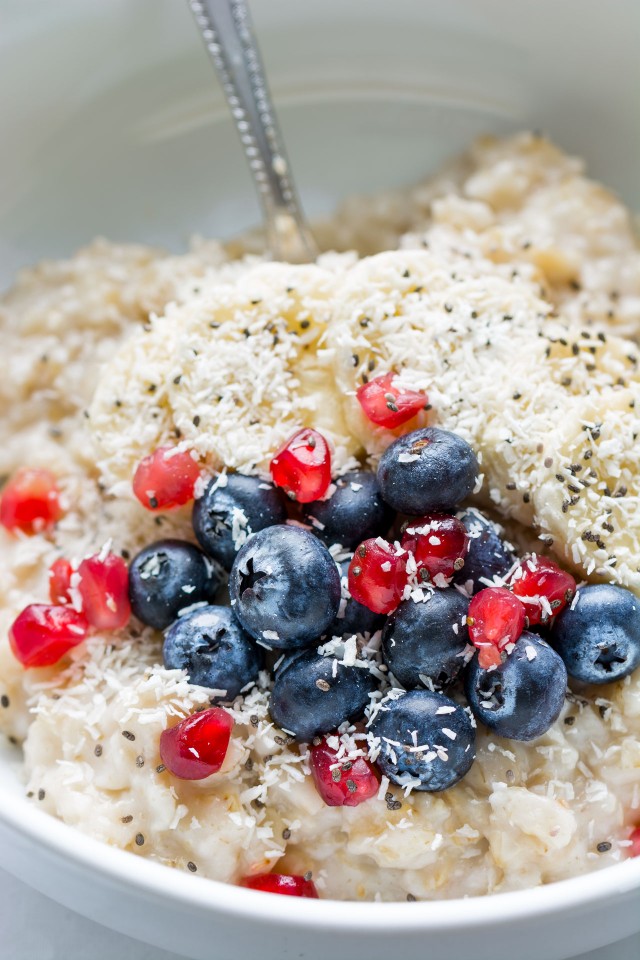 "Oatmeal is a staple breakfast for me, I eat it at least a few times a week. I notice a real difference in the productivity of my morning when oatmeal is a part of my routine. I like to use wholegrain rolled oats to make oatmeal, and only water. I add a splash of almond milk at the end, but only water during the cooking process." Recipe: laurencariscooks.com
Saturday Special – The Fry Up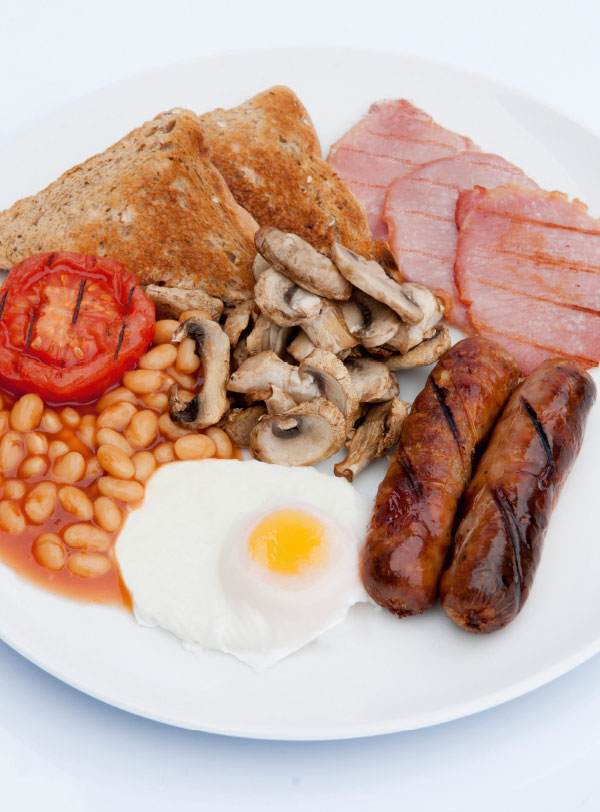 The Fry Up From LighterLife.
Not so much a recipe as a swap sheet, this shows you how to have a fry up without all those unnecessary calories.
Nutritional Information: Calories 434, Fat 16.5g
Fluffiest Vegan Pancakes Ever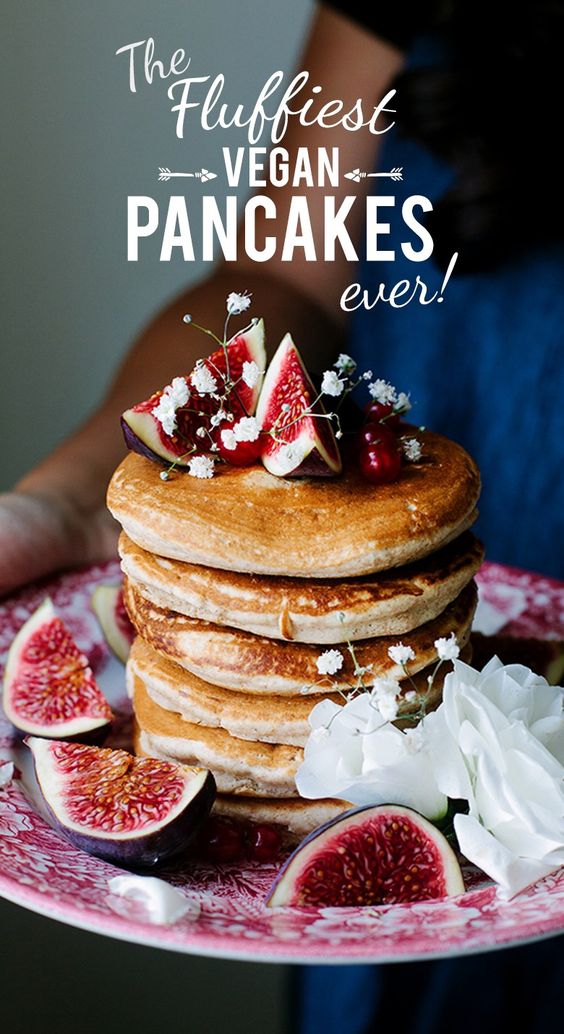 "These are inspired by American-style pancakes but also remind me of Scotch pancakes that I used to eat as a child, with jam. It definitely brought back a nostalgic taste and I cannot wait to make these again soon with a dollop of raspberry jam!" Recipe: wallflowerkitchen.com
Purple Power Superfood Smoothie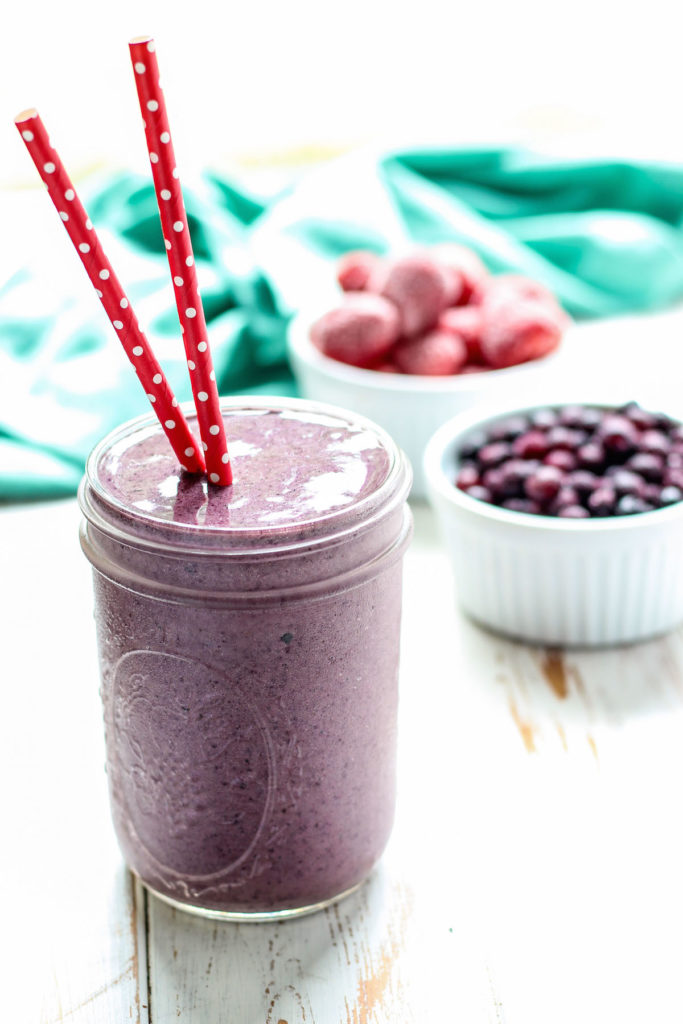 "Berries are truly a powerful source of antioxidants with an array of health benefits, contributing to your overall wellness." Recipe: fitmittenkitchen.com
Tropical Fruit Superfood Smoothie Bowl
"This is my first attempt at making a smoothie making a bowl so my decorating techniques need a little work. Those papaya balls looked much prettier in my head!" Recipe: wallflowerkitchen.com
One Pan Full Monty Breakfast

"This is the ultimate breakfast, though we'd happily eat it at any time of day. To keep your morning as chilled as possible, get your oven to do all the hard work for you. Place everything in your largest dish, bung in the oven – et voilà!" Recipe: hemsleyandhemsley.com
Peanut Butter Banana Chia Oatmeal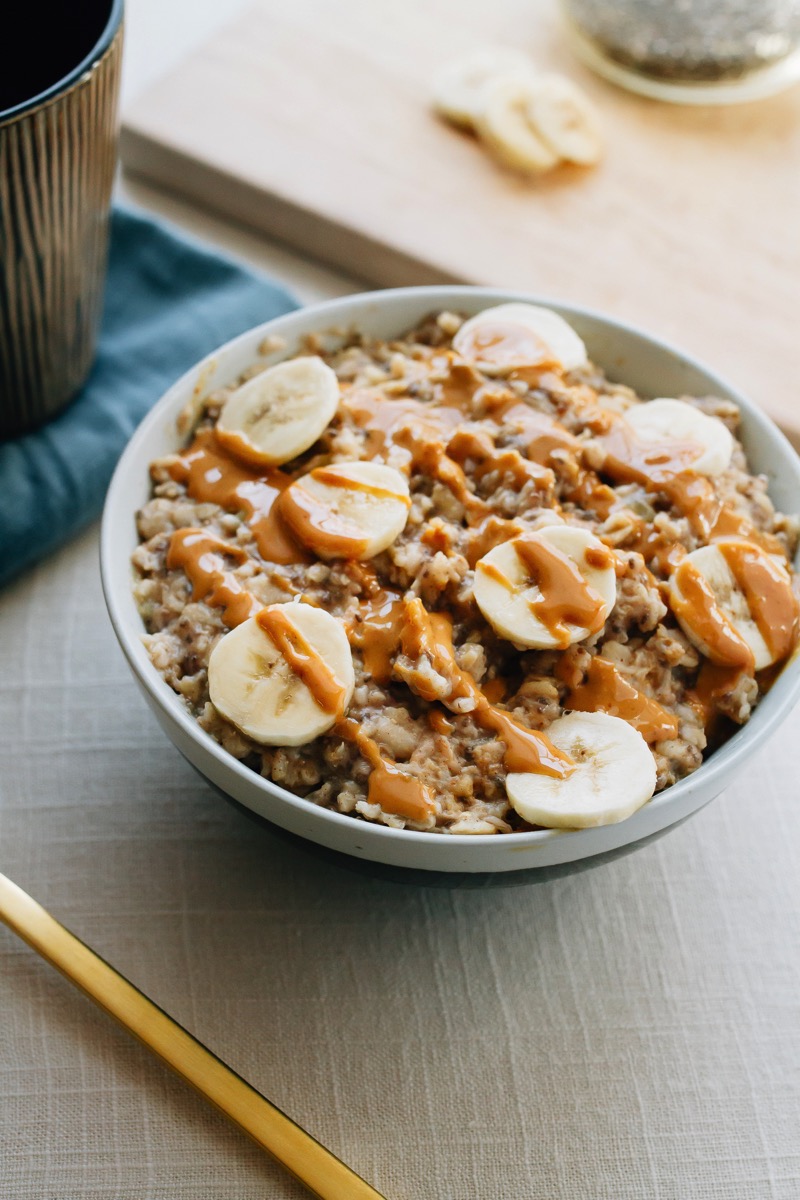 "The ultimate healthy breakfast recipe, this peanut butter banana oatmeal is creamy, voluminous and will keep you full all morning long! Plus it only takes about 10 minutes to make. Each bowl has around 370 calories, 17 grams of fiber (woot!), and 11 grams of protein." Recipe: eatingbirdfood.com
14 Healthy Soups To Choose For Your Lunch
Soup is the perfect weight loss lunch in a diet plan to help slim down your stomach. It's packed full of vegetables and nutrients, it's something you can make ahead and it can provide you with enough volume to keep you full and not have you looking for a take out menu as soon as you get home from work. Pair it with a healthy snack for a complete weight loss meal.
Spinach, Coconut & Zucchini Soup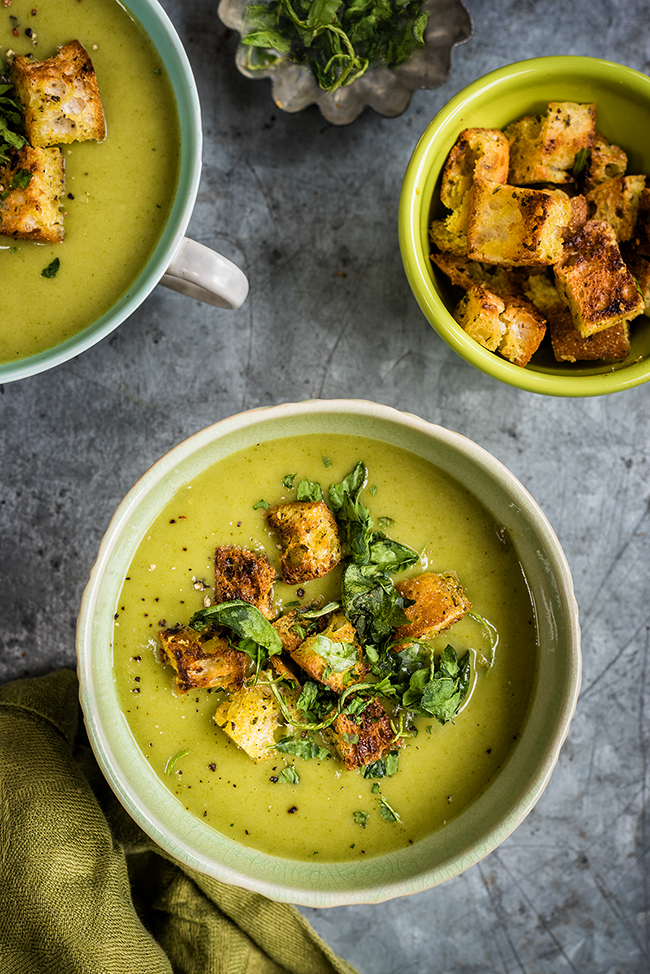 "A vibrant soup full of goodness: spinach, zucchini, leeks, potato and coconut milk. Serve with garlic croutons for a quick meal." Recipe: supergoldenbakes.com
Vegan & Gluten Free Spicy Root & Lentil Soup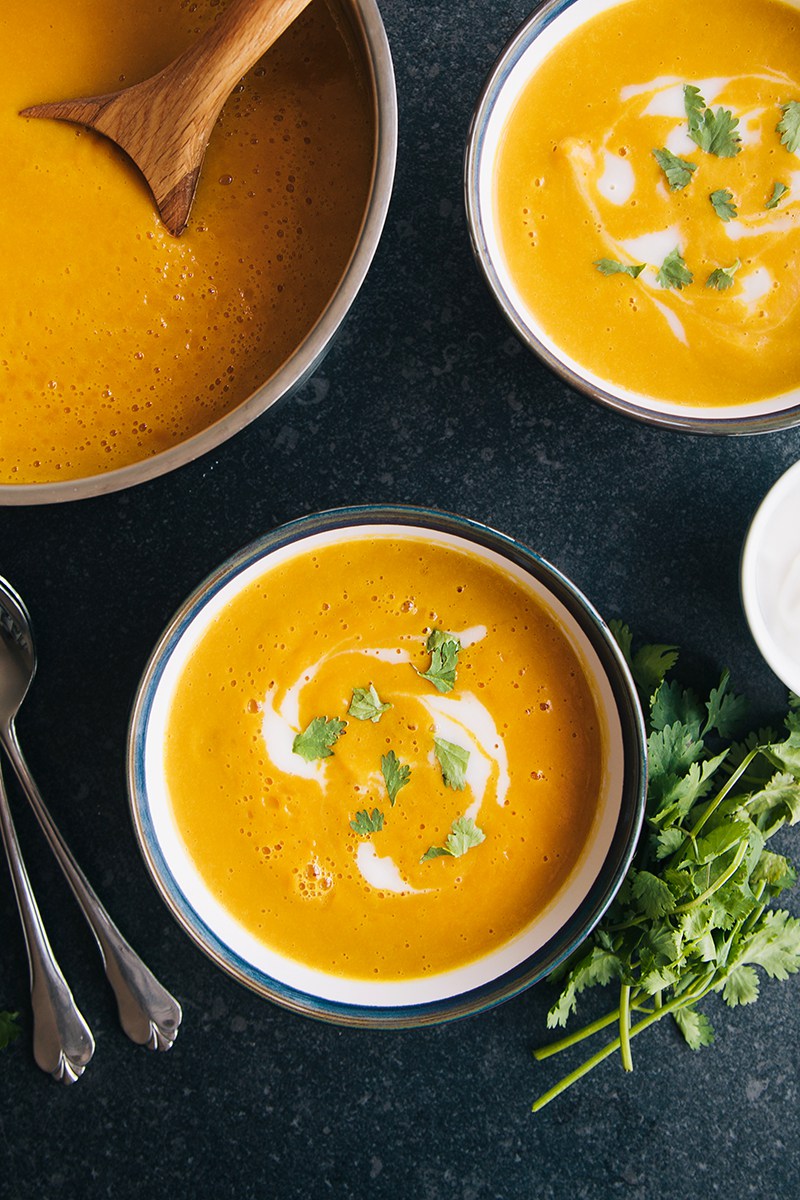 "The root vegetables and lentils give such a luscious, thick and smooth texture. No lumpy or runny soups here! And the spices and coriander give a strong, warming flavour. Just what you want in a soup." Recipe: wallflowerkitchen.com
Slow Cooker Detox Moroccan Sweet Potato Lentil Soup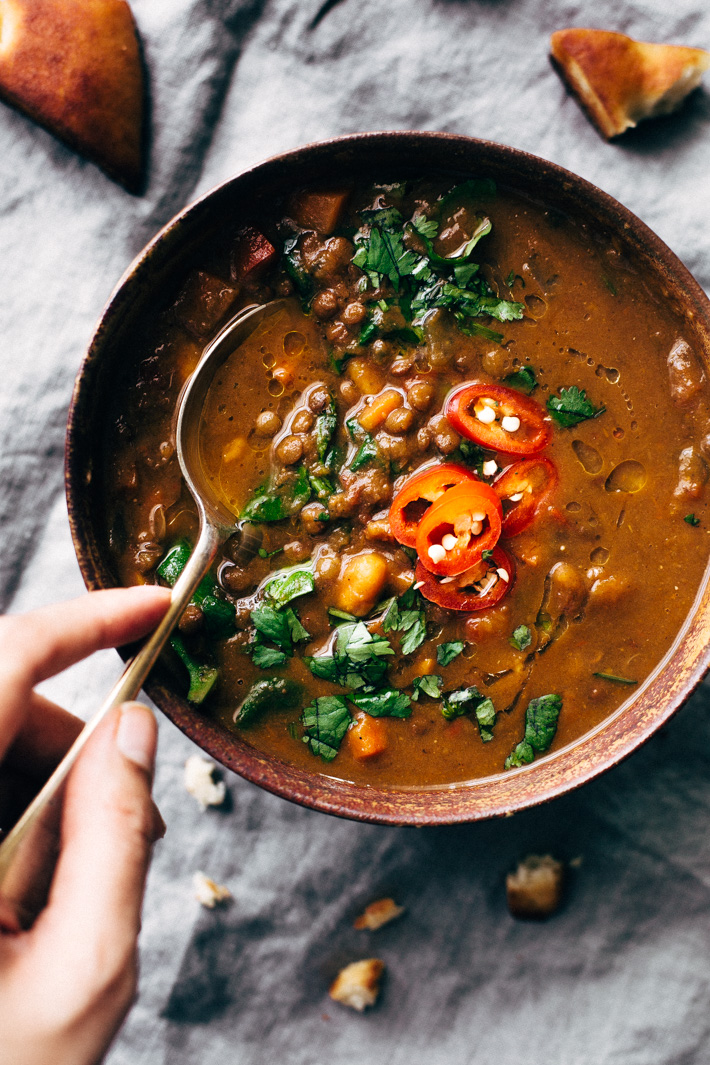 "A soul-warming Moroccan sweet potato lentil soup recipe. This soup is made in the slow cooker and requires hardly any work at all. Plus, it makes the whole house smell warm and cozy!" Recipe: littlespicejar.com
Broccoli and Potato Soup
Broccoli and Potato Soup from KitchenKonfidence.

Red Lentil Carrot Soup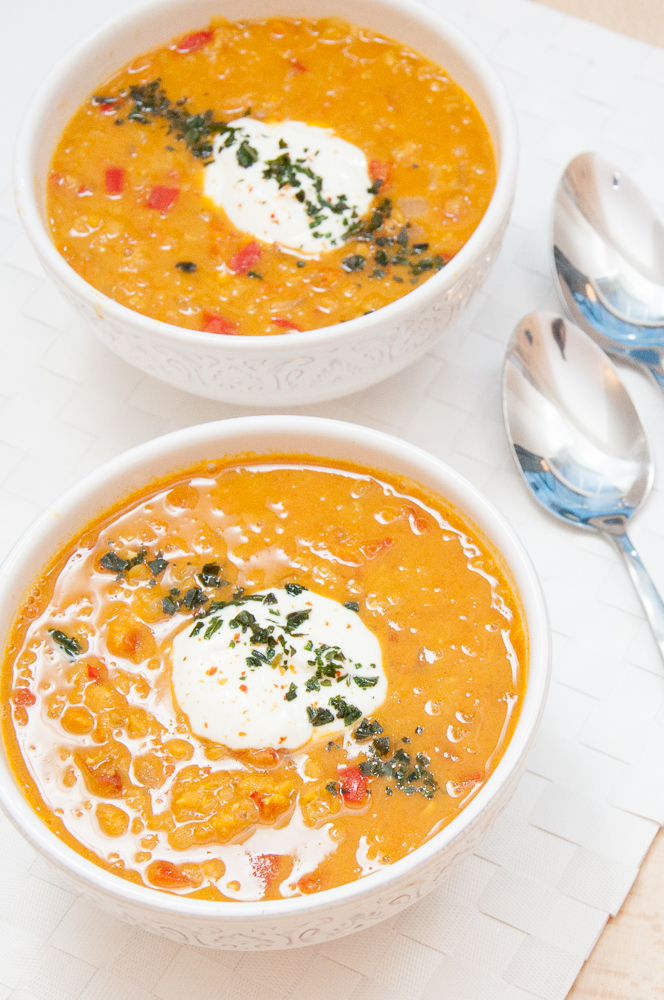 Red Lentil Carrot Soup from VeganFamilyRecipes.

Curried Asparagus Soup
Curried Asparagus Soup from OhMyVeggies.

Healthy Broccoli Cheddar Soup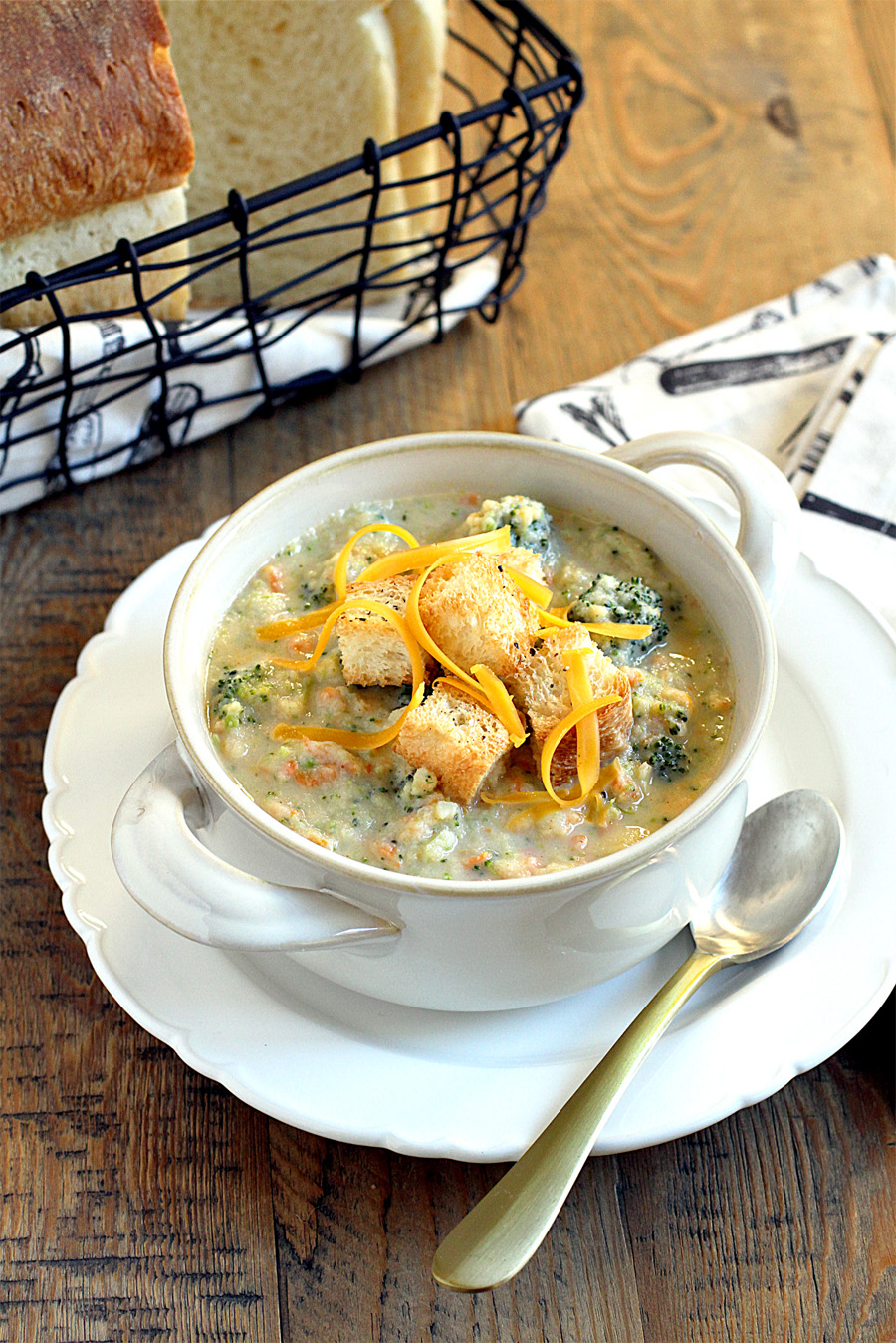 Healthy Broccoli Cheddar Soup from TwoOfAKindCooks.

Red Mulligatawny
Red Mulligatawny from LittleSugarSnaps.

Creamy Vegan Butternut Squash Soup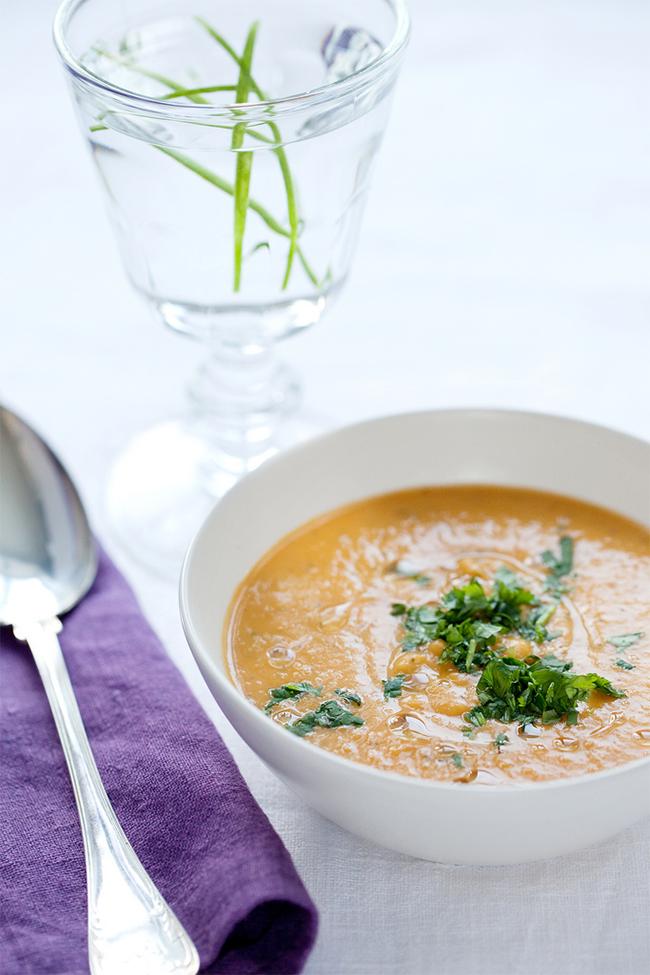 Creamy Vegan Butternut Squash Soup from HelloNatural.
Hearty White Bean Vegetable Soup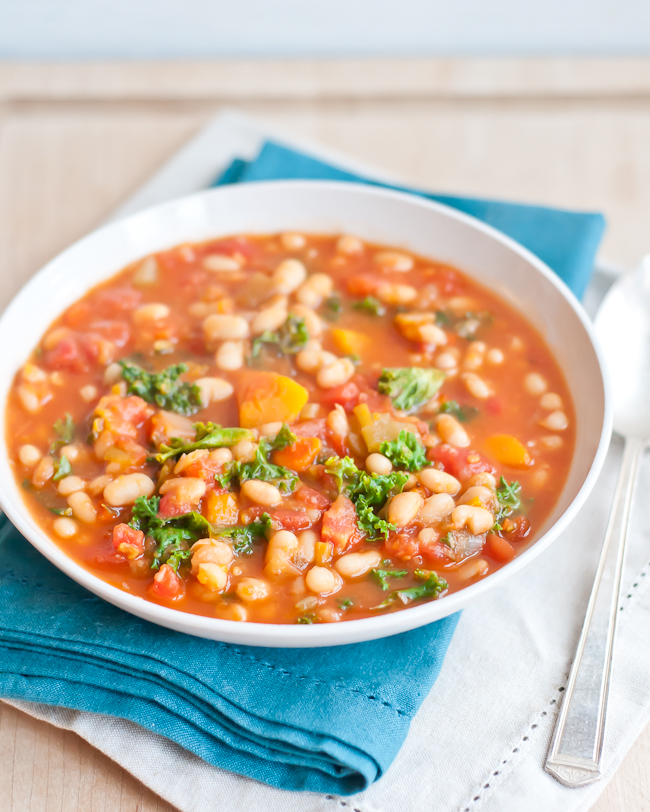 Hearty White Bean Vegetable Soup from HelloNatural.

Roasted Carrot and Red Pepper Soup
Roasted Carrot and Red Pepper Soup from CookingUpClean.

Clean Eating Alphagetti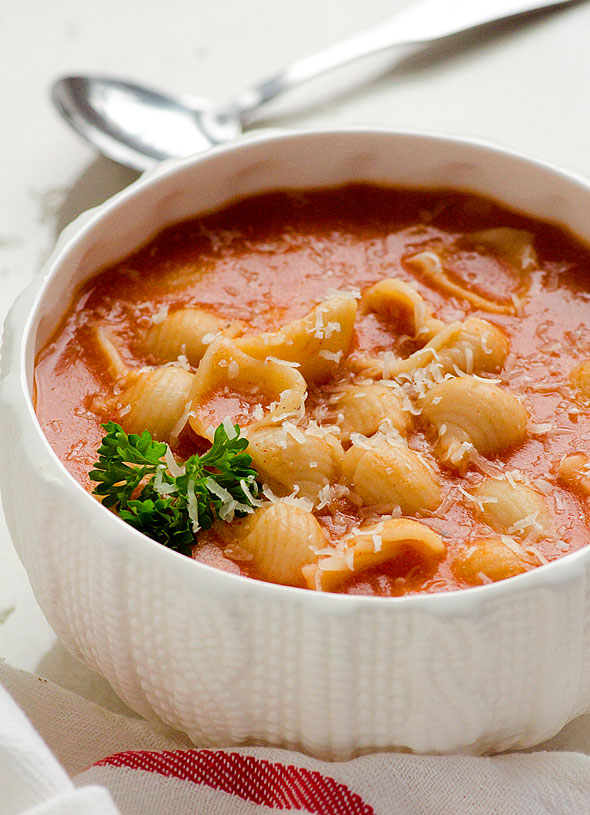 Clean Eating Alphagetti from IFoodReal.
Skinny Chicken and Sweet Potato Noodle Soup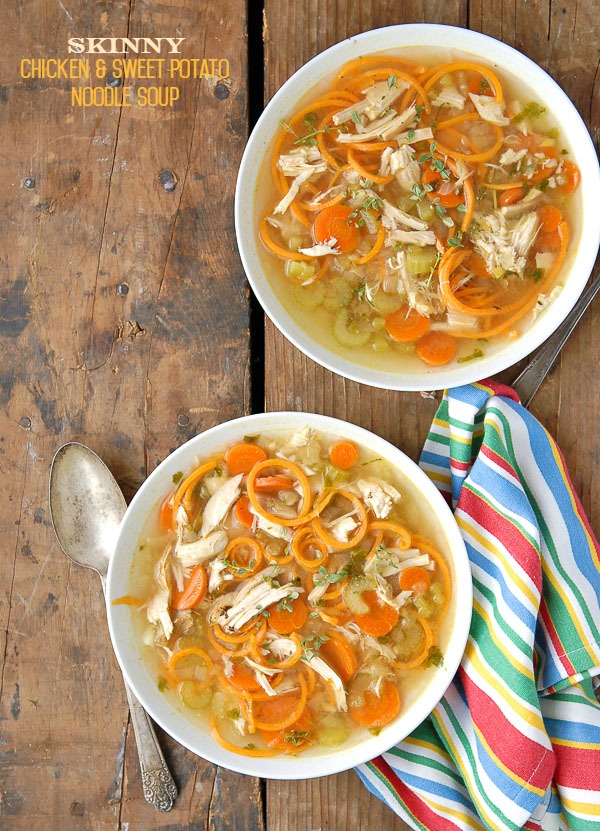 Skinny Chicken and Sweet Potato Noodle Soup from BoulderLocavore.
Nourishing Crock Pot Paleo Chicken Soup & Kale Soup Recipe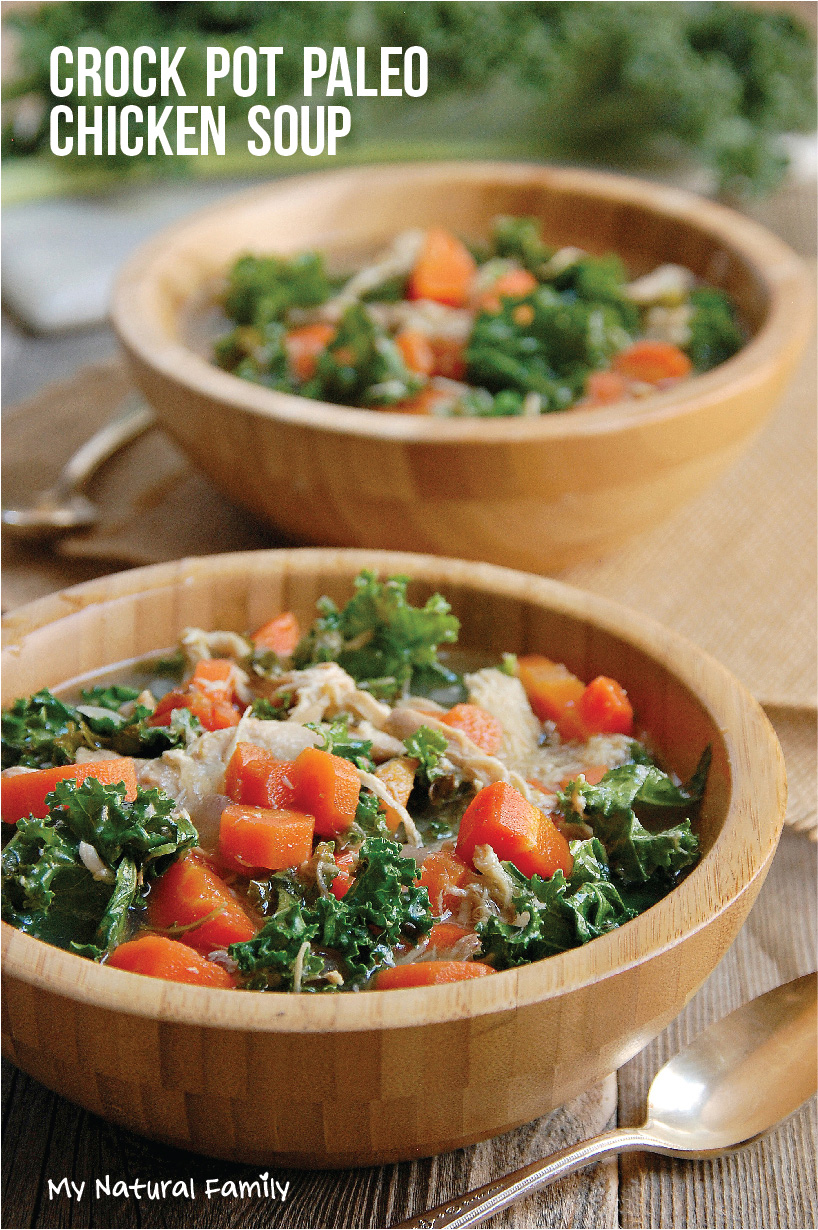 Nourishing Crock Pot Paleo Chicken Soup & Kale Soup Recipe from MyNaturalFamily.
14 Heathy Recipes To Choose For Your Dinner
Healthy dinners aren't all lean meats and green vegetables. It's important to eat delicious meals, that are part of a healthy, calorie controlled diet as a whole. Try your favourites and see all the combinations that you can enjoy.
Crispy Chilli Chicken With Broccoli & Rice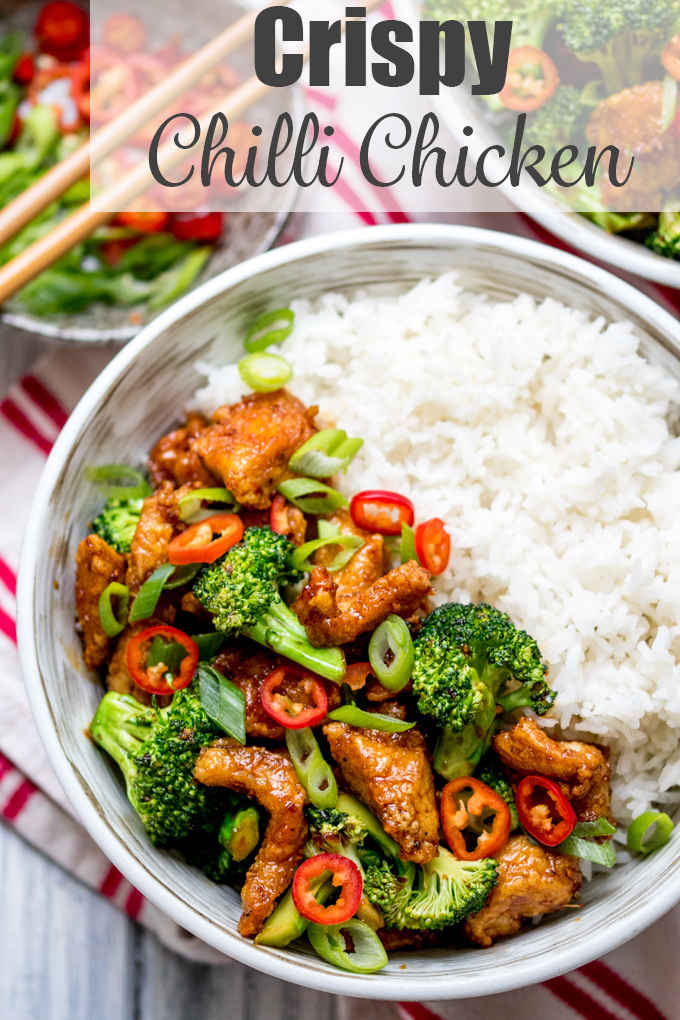 "Crunchy coated chicken in a hot, sweet and sour sauce – so so tasty!" Recipe: KitchenSanctuary.
Chilli Lime Steak Fajitas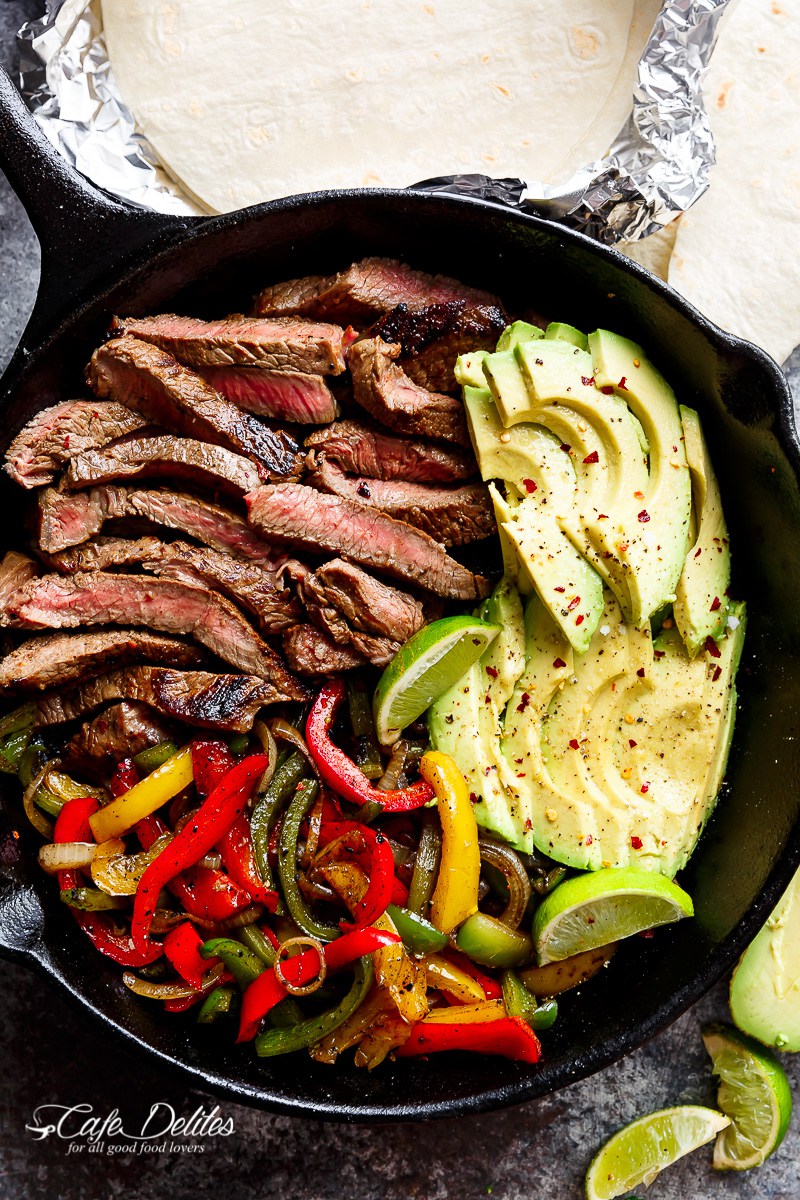 "This recipe couldn't be any more simpler. I've taken out the usual pico de gallo and guac to come up with an even faster solution for the night-time-getting-dinner-together-without-losing-your-mind craziness type of situation. You won't even miss them!" Recipe: cafedelites.com/chili-lime-steak-fajitas/
Chicken And Bacon Pasta With Spinach And Tomatoes In Garlic Cream Sauce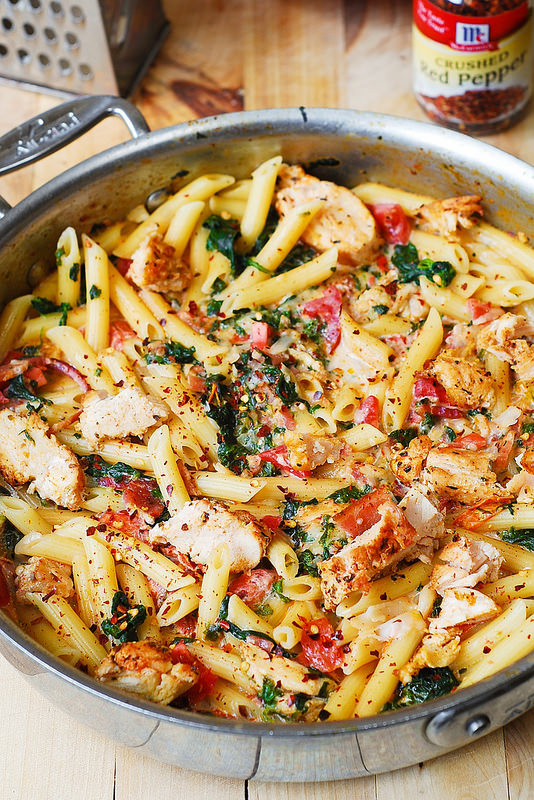 "Chicken and Bacon Pasta with Spinach and Tomatoes in Garlic Cream Sauce – delicious creamy sauce perfectly combines all the flavors: bacon, garlic, spices, tomatoes. You might want to double this recipe!" Recipe: juliasalbum.com
Hawaiian Chicken Bacon Pineapple Kebabs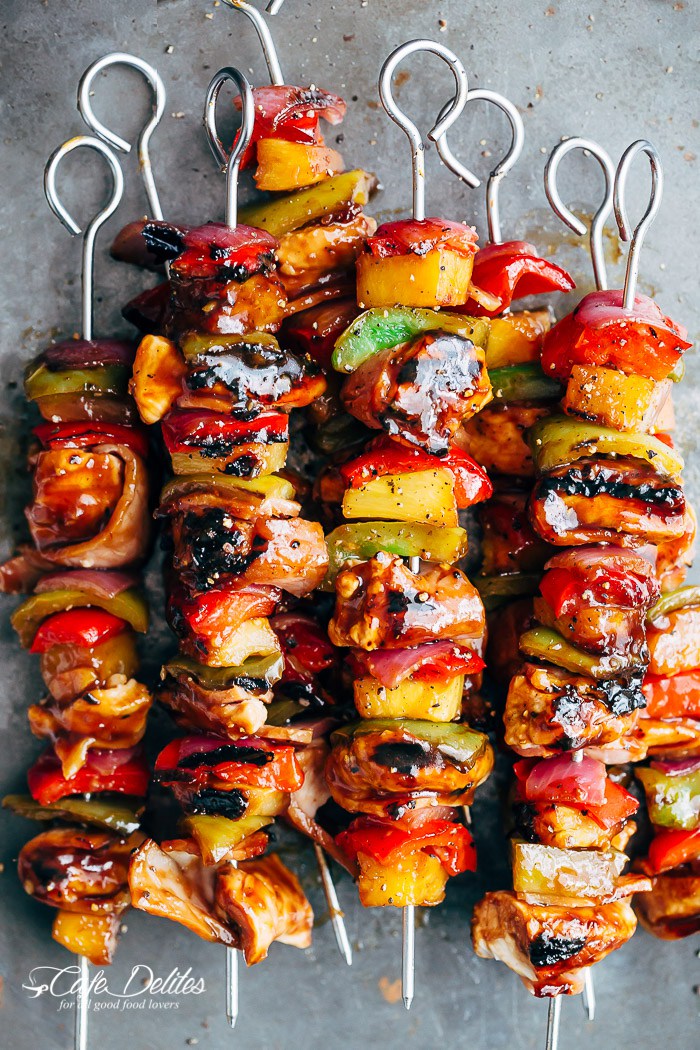 "Hawaiian Chicken Bacon Pineapple Kebabs with a BBQ twist! Crispy bacon and chicken smothered in a Hawaiian style pineapple and barbecue sauce, these skewers are so addictive!" Recipe: cafedelites.com
Teriyaki Chicken Lettuce Wraps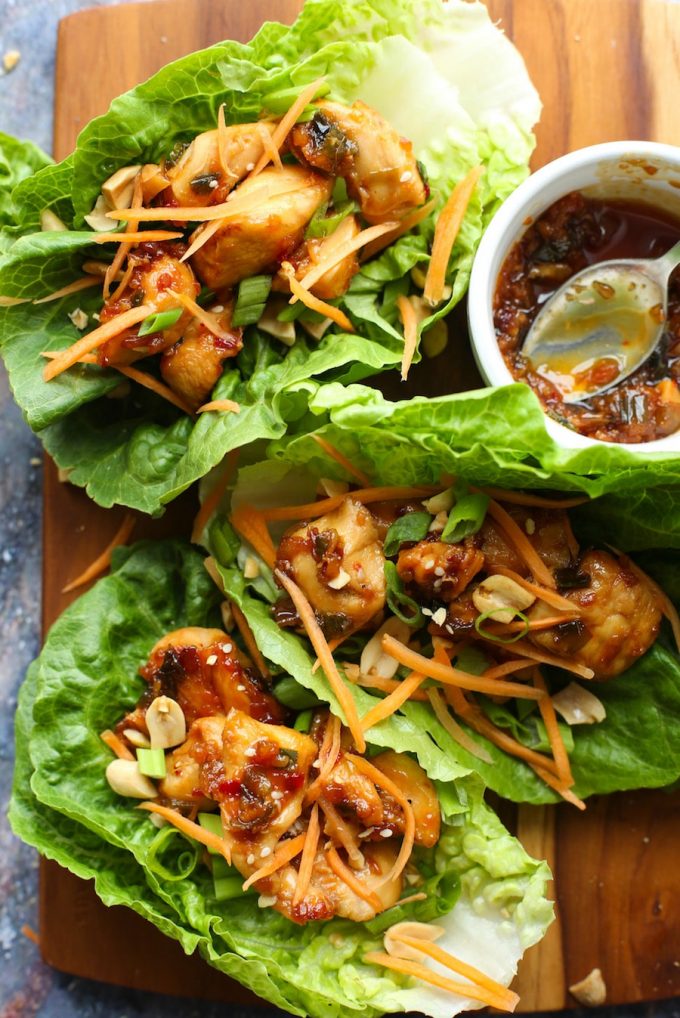 "20 minute Teriyaki Chicken Lettuce Wraps – makes for a quick, low carb healthy lunch or dinner | Gluten Free + Dairy Free + Soy Free Paleo Option". Recipe: DamnDelicious.
25. Thai Green Curry Chicken Meatballs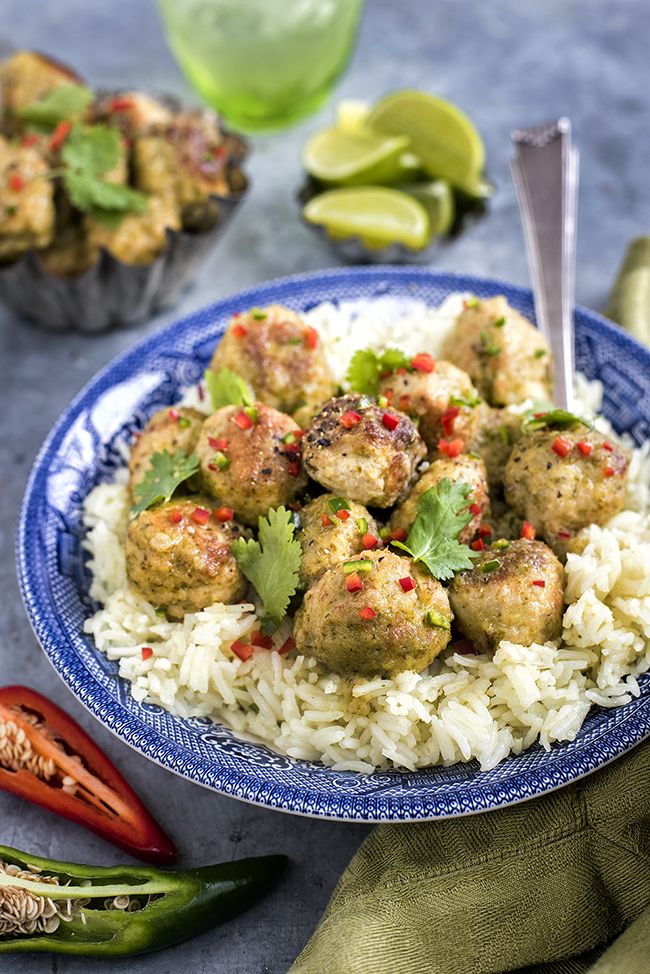 "This recipe for Thai Green Curry Chicken Meatballs was such a success that I have made it twice this past week. I used to use store-bought green curry paste in the past, but it doesn't even come close to the homemade version." Recipe: supergoldenbakes.com
Big Batch Chinese Beef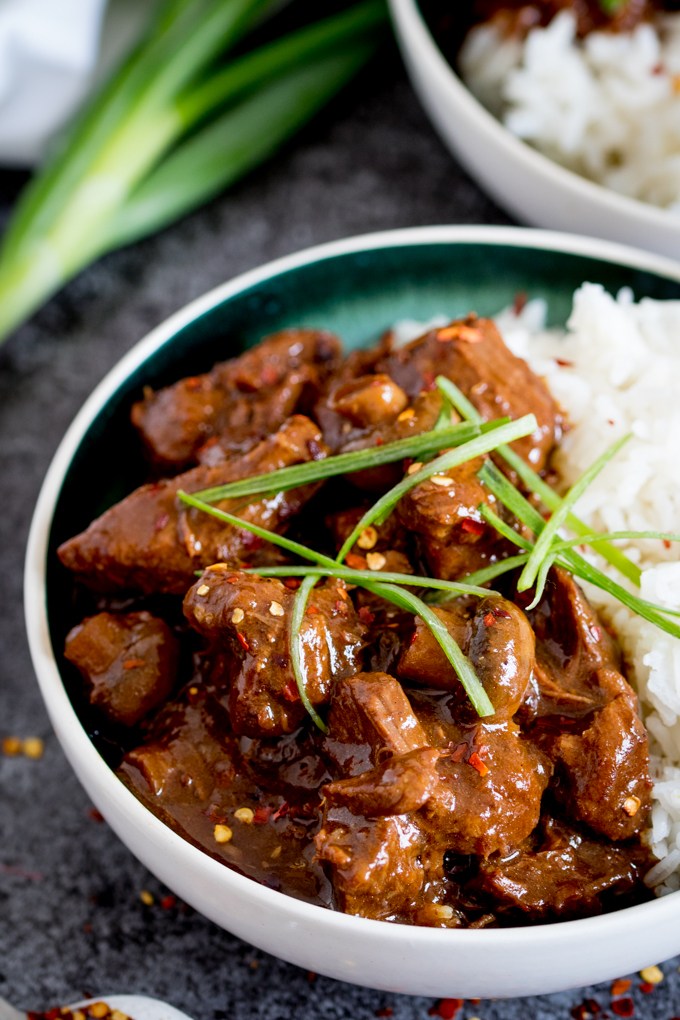 "Big Batch Chinese Beef – A tasty, make-ahead meal of slow-cooked saucy Chinese beef. Perfect when you're cooking for a crowd!" Recipe: KitchenSanctuary.
Sun Dried Tomato Cheesy Meatballs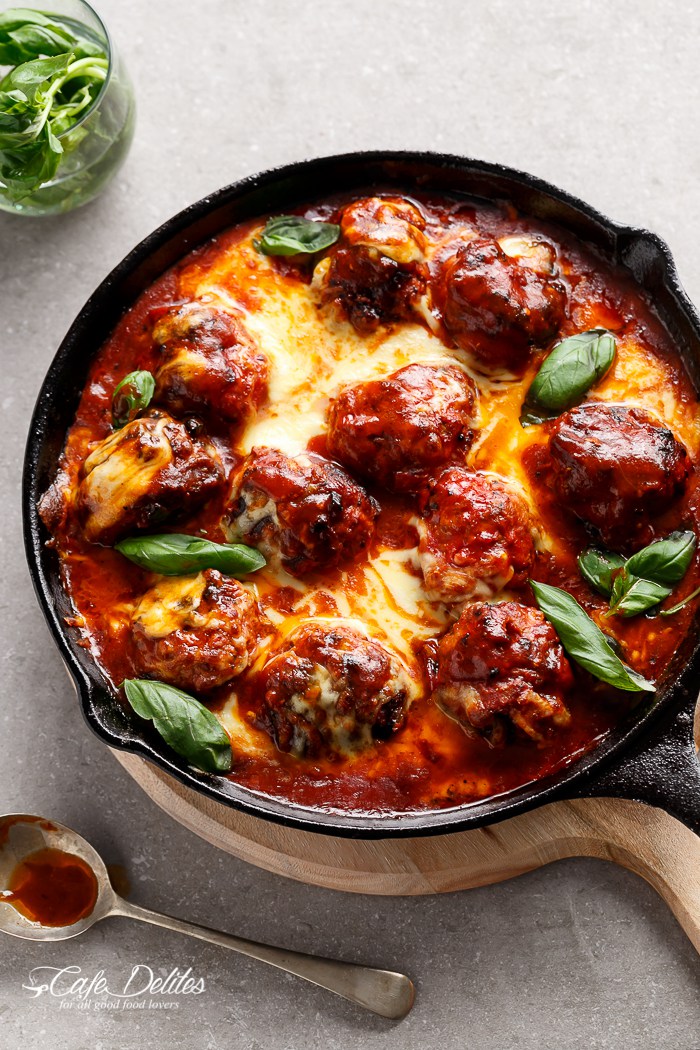 "Tender and juicy Sun Dried Tomato Cheesy Meatballs (Low Carb) spiked with sun dried tomato pieces, garlic and fresh herbs, fried and simmered in a simple tomato sauce with so. much. cheese. All in one skillet!" Recipe: cafedelites.com
Crispy Slow Cooker Carnitas (Mexican Pulled Pork)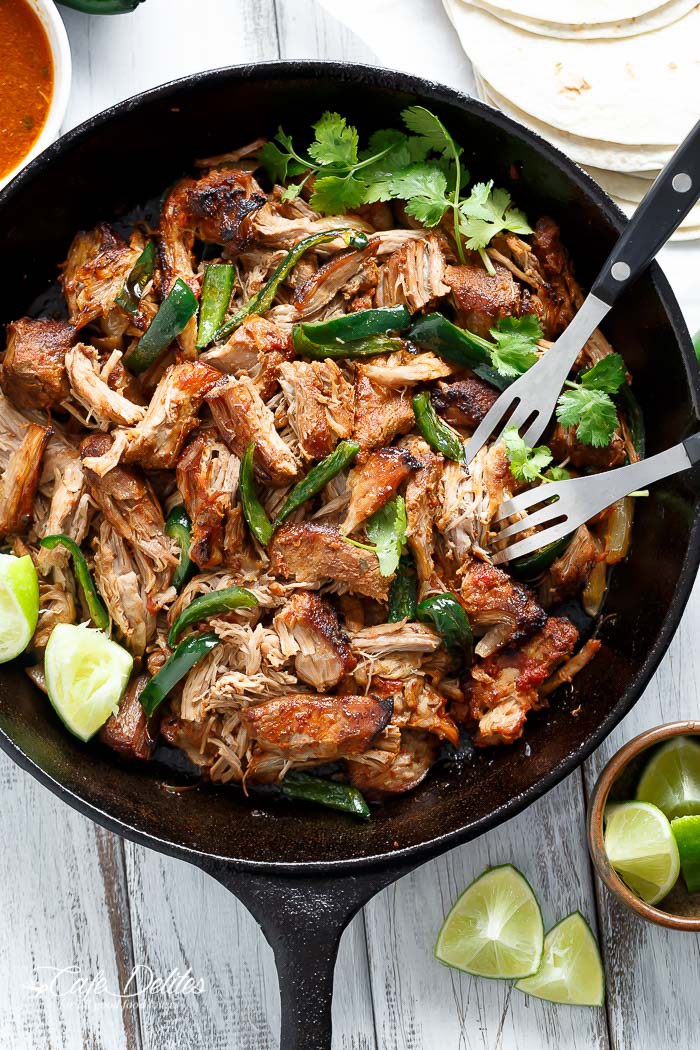 "Crispy Slow Cooker Carnitas (Mexican Pulled Pork) Con Ancho Chiles | Poblano Peppers smothered in so much flavour, you won't be able to put your forks down!" Recipe: cafedelites.com
Healthy Chicken Burrito Bowl Meal Prep

"Think of this as healthier (and cheaper!) Chipotle bowls that you can have all week long. Save time and calories here!!!" Recipe: DamnDelicious.
Creamy Sun Dried Tomato & Parmesan Chicken Noodles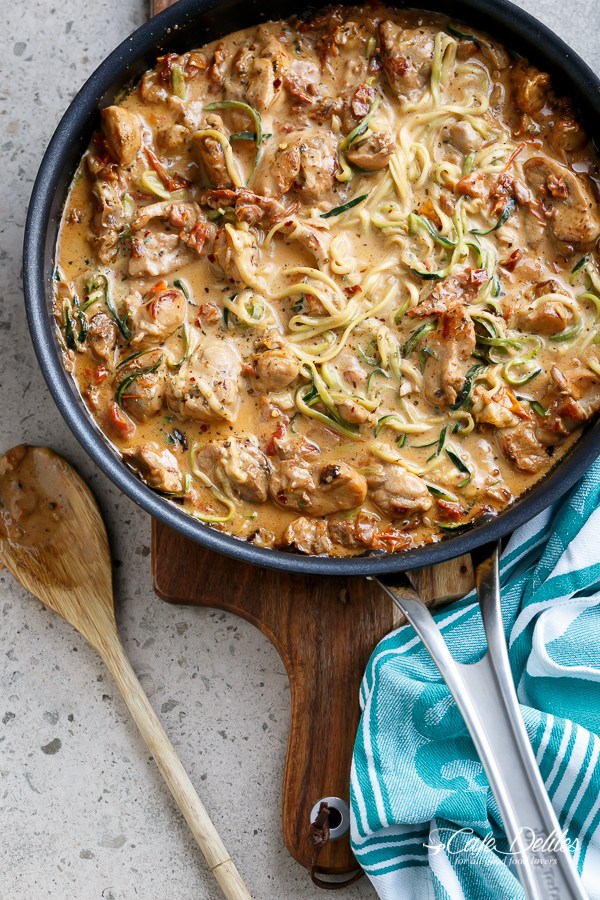 "This sauce. THIS SAUCE. Okay. Let me back up for a sec. Sun dried tomatoes and garlic and parmesan cheese infused in a cream based sauce, enveloping crispy, golden pan fried chicken strips and zoodles for the craziest low carb fit-foodie comfort food without feeling like a fit-foodie." Recipe: cafedelites.com
Mushroom Lasagna (Vegan + GF)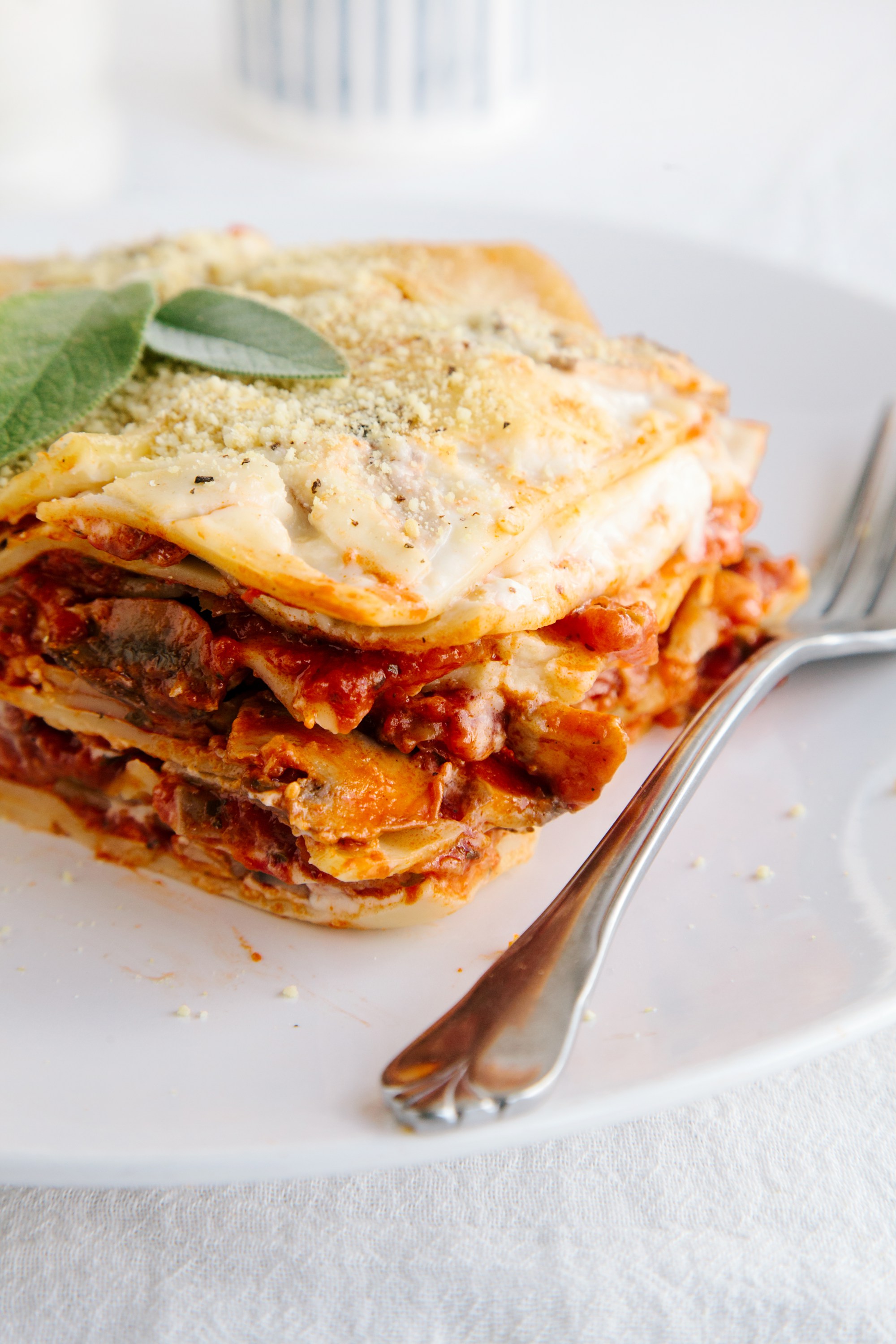 "A good vegan lasagna is hard to come by. But guys… I think I've found one of the best, if I may say so. It's creamy, rich, flavourful, comforting and oh so satisfying to eat. The tastiest vegan lasagna I've tried so far!" Recipe from WallFlowerKitchen.
Slow Cooker Garlic Parmesan Chicken & Potatoes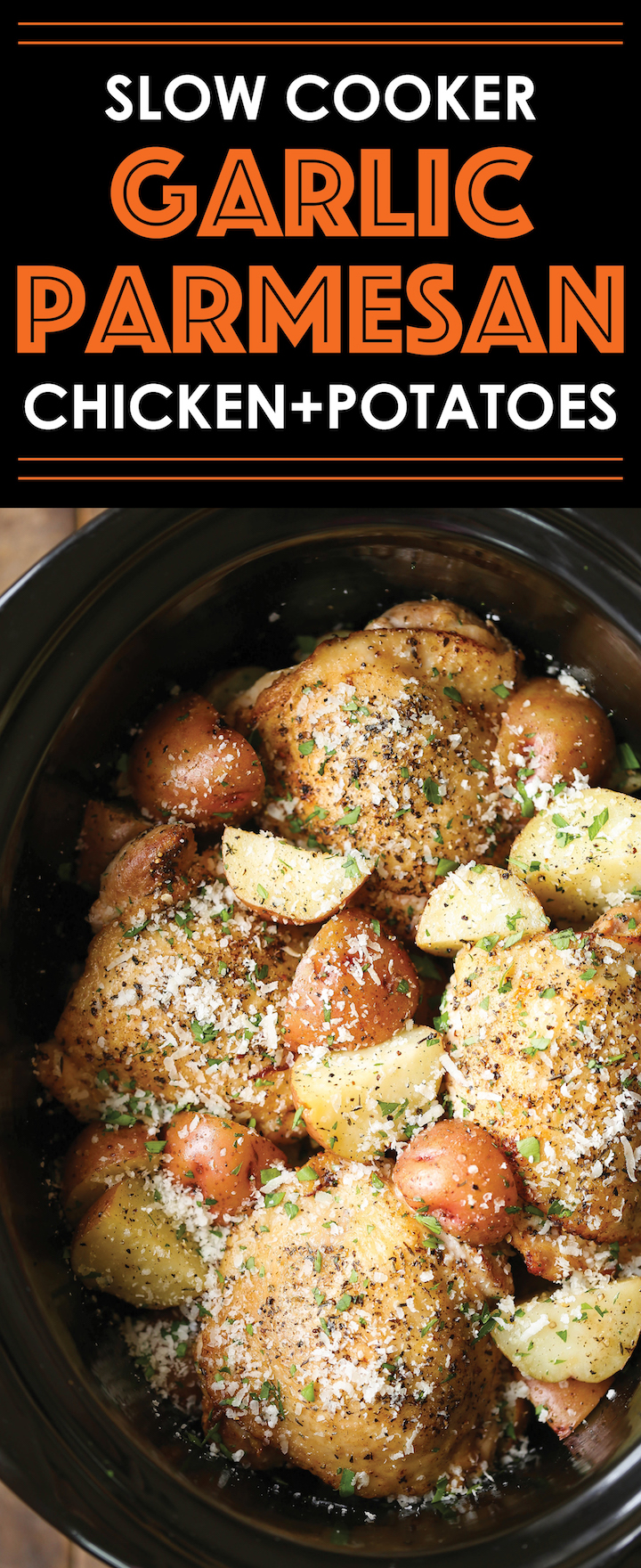 "Crisp-tender chicken cooked low and slow with baby red potatoes for a full meal! So easy and effortless!" Recipe: DamnDelicious.
Tex-Mex Quinoa Vegetable Soup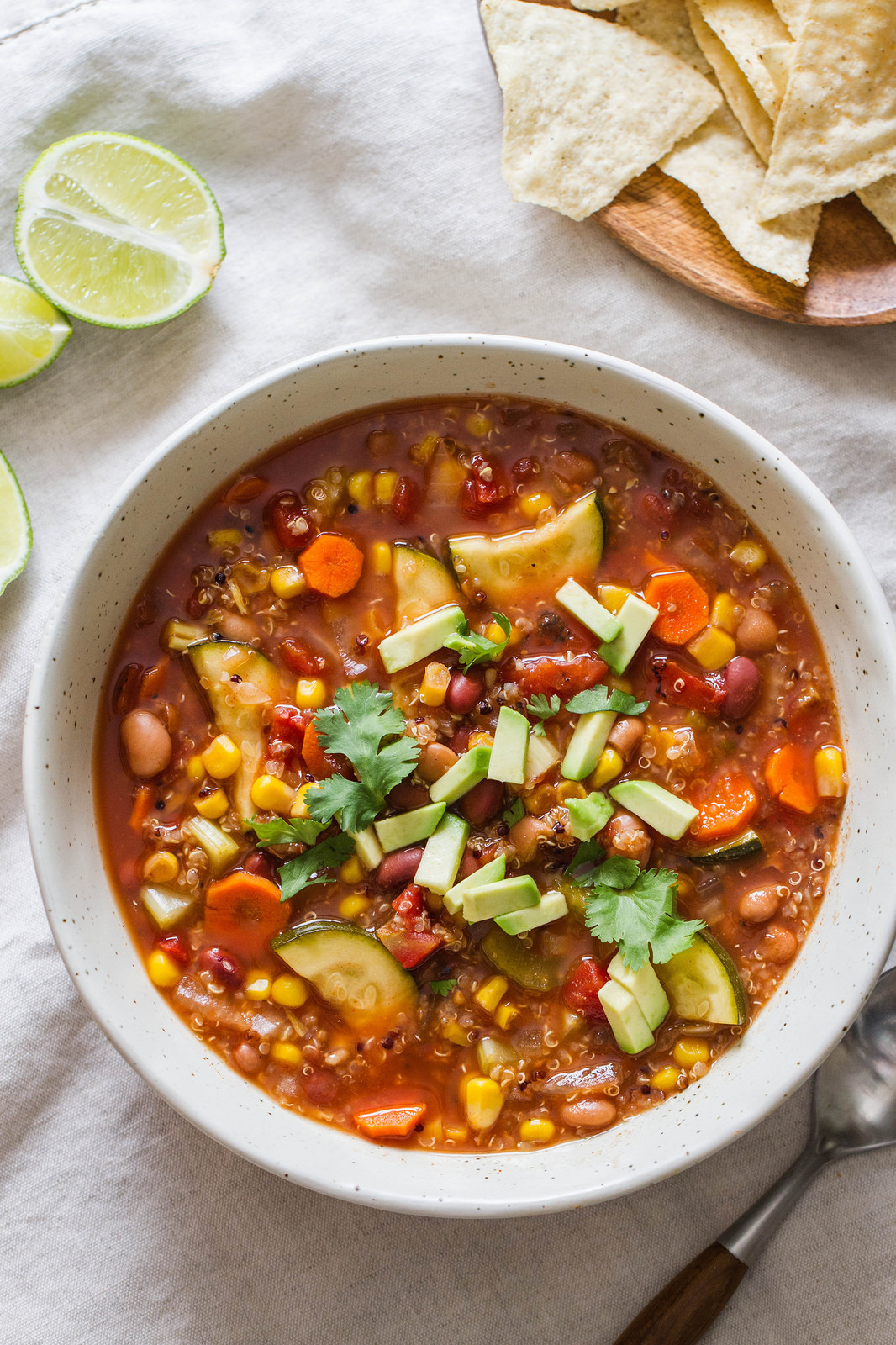 "We start with the basics, carrot, celery and onion, and add in fresh zucchini, a can of corn, tomatoes, beans and dry quinoa. To flavor it all we add chili powder, cumin, garlic powder, a couple bay leaves and a well-flavored vegetable broth. You may find you have almost everything on hand. You'll find the flavor to be warming (not spicy) with a hint of sweetness from the corn. It's simply delicious!" Recipe from Simple-Veganista.
7 Different Snacks To Choose To Enjoy During The Day
Try all your favourite snacks and see which ones fit into your day the best. Depending on your calorie totals and how intense you workouts, you can also pair these with some fruit or vegetable snacks such as an apple, banana or carrot sticks.
Make Ahead Protein Pops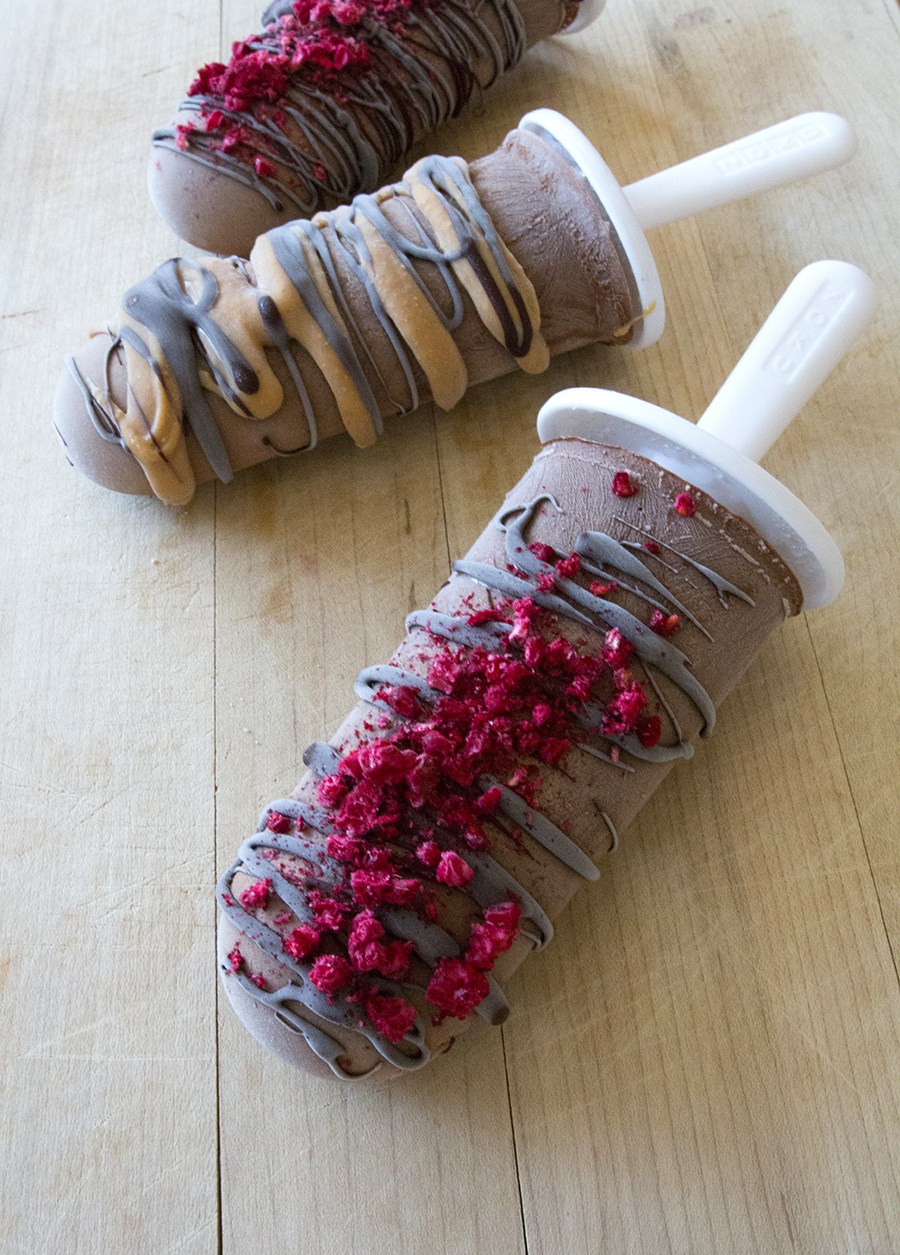 "I came up with another snack that has quickly become an indispensable part of my pre-workout routine: fruit-sweetened, gluten-free, electrolyte-loaded, protein-rich, super awesome pre-workout pops." Recipe from FreshPlanetFlavour.
Homemade Almond Crunch Protein Bars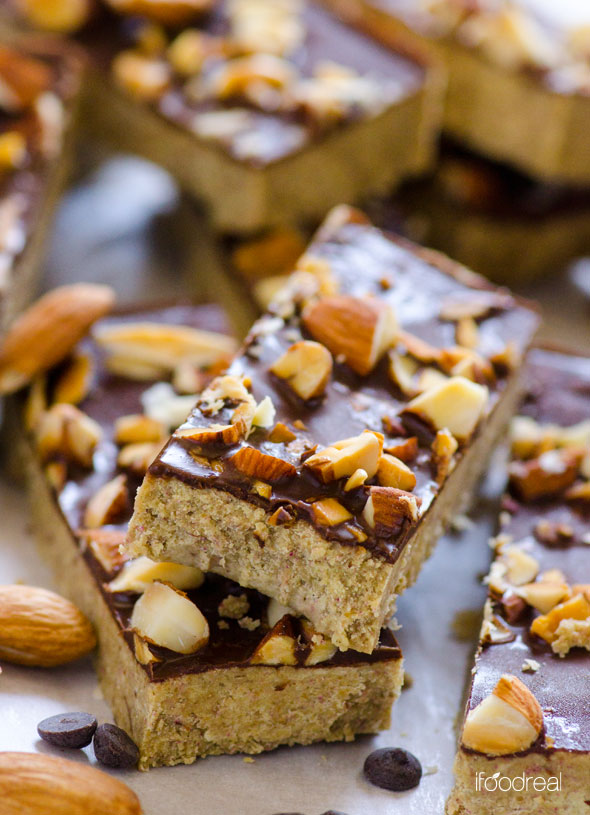 "10 minutes, 6 ingredients and no baking required for these delicious and crunchy protein bars! Only 2 g of sugar, 5 g of carbs, vegan & gluten free." Recipe from ifoodreal.com.
3 Ingredient Almond Butter Bites

"I couldn't wait any longer to post these 3 ingredient Almond butter bites for you. I actually made them in about 10 minutes a couple of days ago because I wanted something sweet but still healthy." Recipe from EatGood4Life.
One-Minute Cookie Dough Greek Yogurt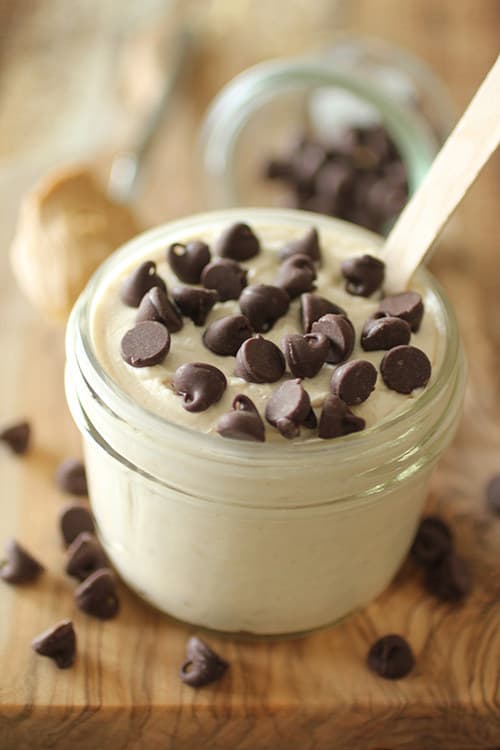 "This is one of my favorite go-to snacks! Greek yogurt is a wonderful snack because it is packed with protein, but some people don't enjoy the taste. Well, this recipe may be a game changer for you if that's the case!" Recipe from DashingDish.
Vanilla Bean Protein Frappuccino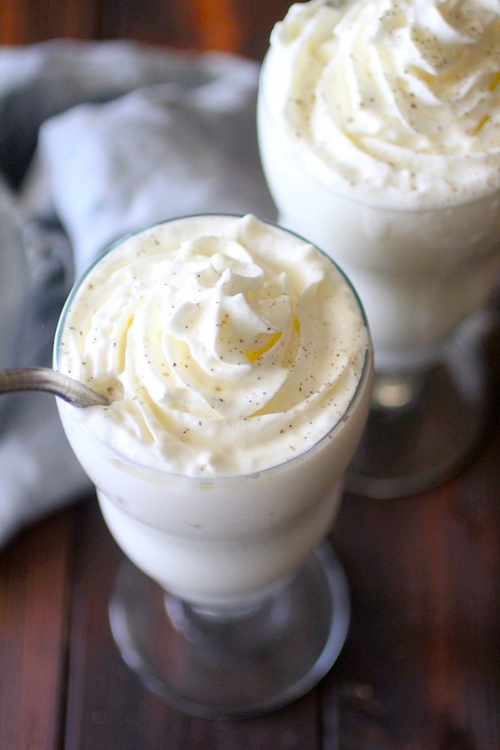 "This copycat Starbucks Vanilla Bean Frappuccino is a protein packed version of their creamy vanilla shake. Now you can save money, sugar, and unwanted calories with this homemade version!" Recipe from DashingDish.
Easy Egg Wraps


"These Easy Egg Wraps are perfect for a low-carb, high-protein snack. Make several ahead of time and fill with things like turkey, avocado, cheese, hummus and more." Recipe from TheLeanGreenBean.
Cashew Cookie Dough Bars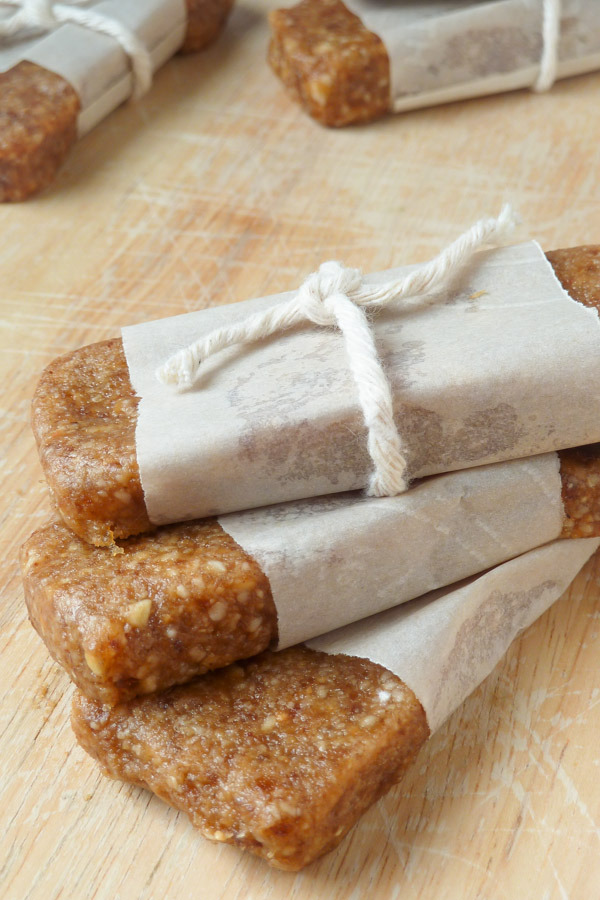 "If you love Larabars like I do, then you must give these a try. They are a replica of the cashew cookie larabar. Now if you're wondering why the heck you would want to make these at home if you can just go to the store and buy one, I'll let you in on a little secret. They taste SO much better than the packaged ones!" Recipe from Ediblesoundbites.