7 Day 'I'm Too Busy' Meal Plan For Weight Loss Success!
Everyone wants to lose weight, eat better and feel healthier but let's face it, it's not easy and not everyone is willing to put in the time and the effort to see the results that they want.
"I'm too busy", "I'd love to, but I don't have the time to workout or eat healthier", "After working all day, it's just easier to grab something quick from a takeaway", "I've got kids, a 9-5 job, there's just no extra time to focus on my diet"
While some of the time, these can be chalked up to "excuses", a lot of people will actually struggle to find the time to focus on their diet. You have to plan ahead, organise, plan meals around your families, go shopping for the ingredients, make food ahead of time or be prepared to cook after a day at work.
That's why we have come up with this 7 day "I'm too busy" meal plan, that features quick, delicious and healthy meals that anyone can fit into their schedules.
Smoothies, salads, recipes you can throw in the oven, meals that the whole family can enjoy are all part of this plan, that can show you that eating healthy and fitting it into your routine is possible, with a little work and a little organisation!
As always, follow the entire 7 day weight loss meal plan or simply pick a few recipes you like the look of and try them out! Enjoy!
Be sure to consult with a medical professional before changing your diet or fitness regime!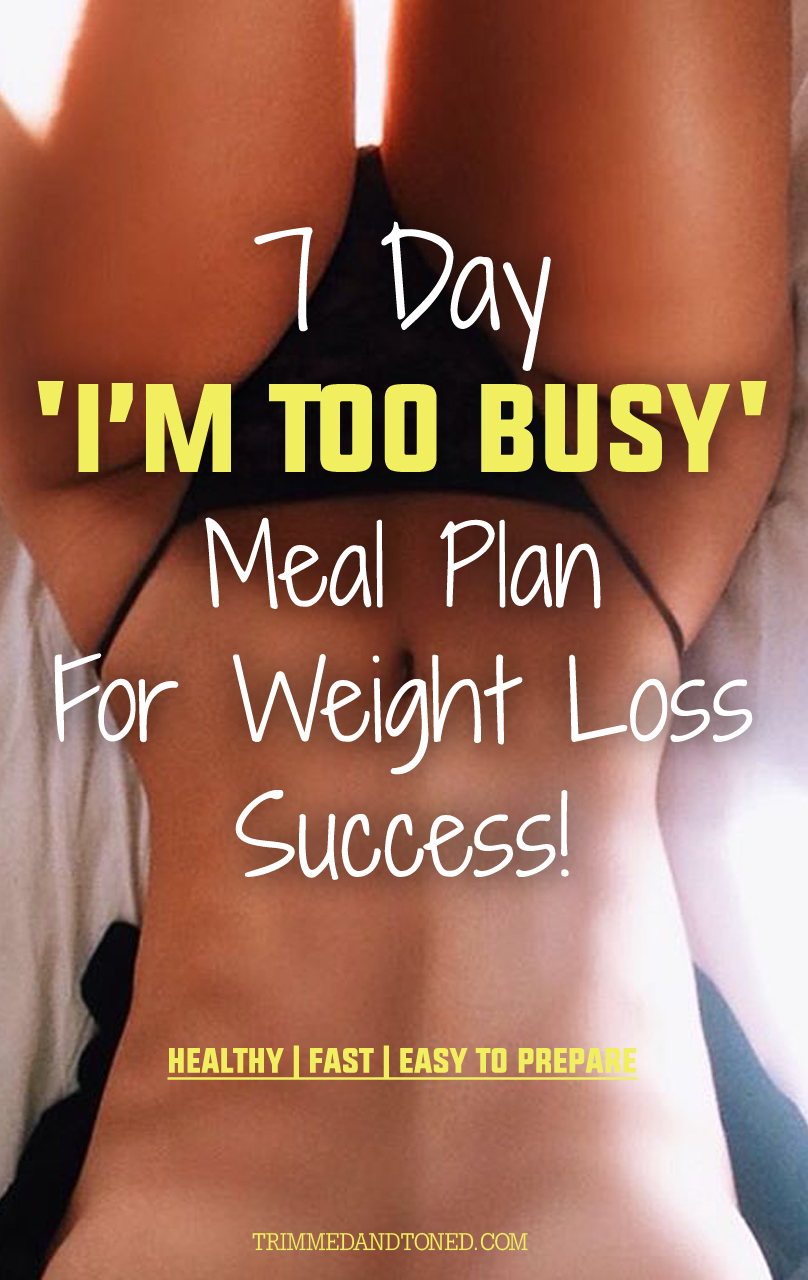 7 Day 'I'm Too Busy' Meal Plan For Weight Loss Success!
Monday Meals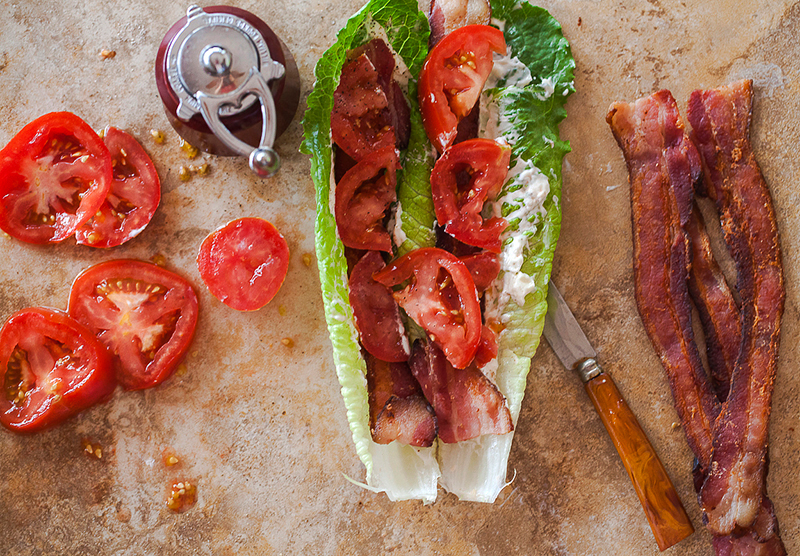 Breakfast: Breakfast Smoothie.
Smoothie. Make this breakfast even quicker to prepare by freezing ingredients for individual smoothies in freezer bags. Just add to blender along with ingredients in the morning. http://paleomg.com/my-green-smoothie/
Lunch: BLT Wraps.
These simple wraps are flavorful enough to serve to guests and quick enough http://jackieshappyplate.com/2013/08/31/blt-lettuce-wraps-the-best-late-summer-meal/
Snack: Nut Butter Cookies.
A few ingredients make these cookies a cinch to make and great to not add bulk to your waist! . http://fastpaleo.com/recipe/paleo-almond-butter-cookies/
Dinner: Slow Cooker Roast Chicken.
You're your whole dinner in a slow cooker with this healthy, flavorful recipe! http://www.thelittlekitchen.net/whole-chicken-in-a-slow-cooker/#_a5y_p=1339053

Tuesday Meals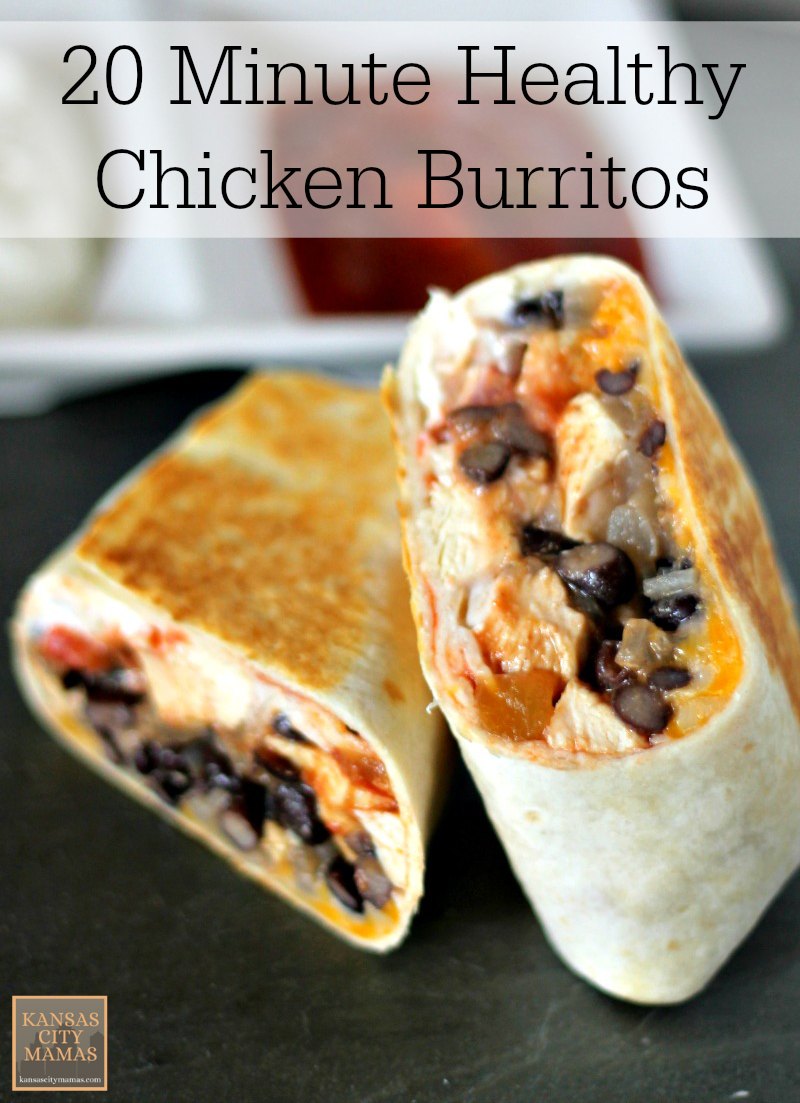 Breakfast: Breakfast Salad.
There is NO reason salad should be limited to later in the day. Whip this one up in no time! http://www.superhealthykids.com/brainy-breakfast-salad-for-kids/
Lunch: Two Minute Tuna.
Serve on raw veggies. http://smilesandwich.com/2014/02/28/2-minute-paleo-tuna-salad/ May use store bought pesto to save more time.
Snack: Chia Pudding.
Chia is chock full of the essential fatty acids your body needs and this healthy pudding is a great way to get them. http://www.healthylittlecooks.com/recipe/super-simple-vanilla-chia-pudding/
Dinner: 20 Minute Healthy Chicken Burritos.
Make it Mexican tonight with these simple burritos. Serve with a small sweet potato on the side. http://redefinedmom.com/20-minute-healthy-chicken-burrito-recipe/

Wednesday Meals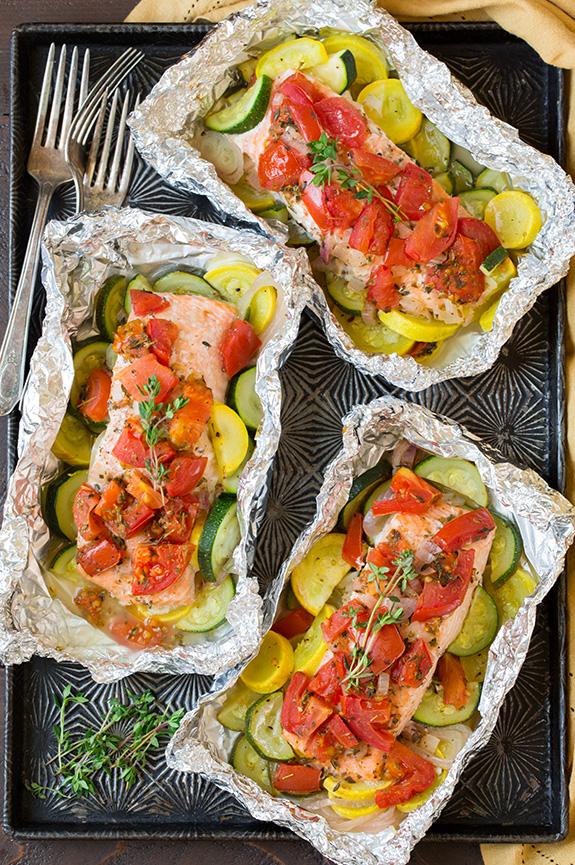 Breakfast: Refrigerator Oats.
Getting this fiber dense, nutritious breakfast ready ahead of time will only make it taste better! http://www.theyummylife.com/Refrigerator_Oatmeal
Lunch: Layered Salad
Stacking your salad in the right order makes it easy to make this delicious salad ahead of time. http://thepaleomama.com/2013/03/guest-post-mason-jar-salads/
Snack: Flourless Muffins.
Need a satisfying snacks? You can make these in minutes. Better yet, make a large batch and have some ready to pull out any time. http://happyhealthymama.com/2014/09/15-minute-flourless-apple-peanut-butter-blender-muffins.html
Dinner: Salmon & Summer Veggies In Foil.
Salmon and veggies in foil packets. Cooking your whole meal in foil packets makes prep easy and clean up even easier! http://www.cookingclassy.com/2015/06/salmon-and-summer-veggies-in-foil/

Thursday Meals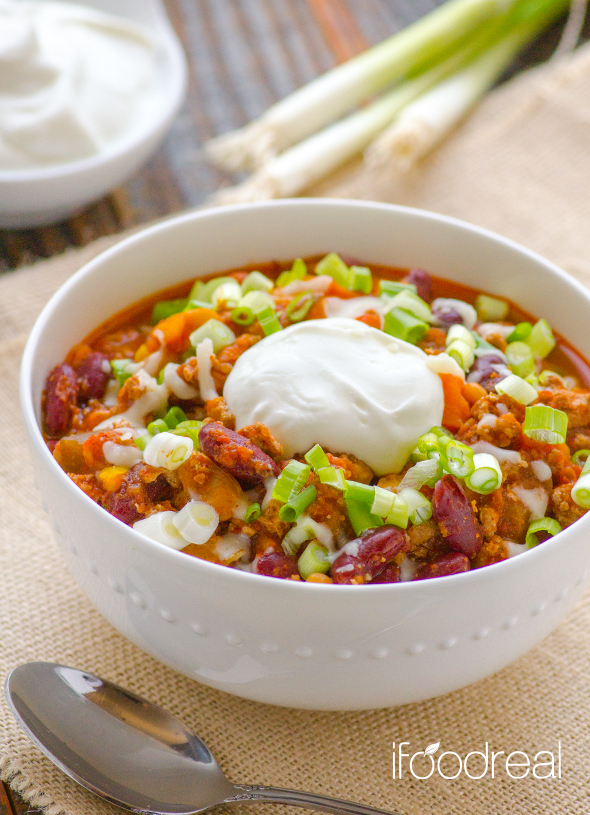 Breakfast: Breakfast Bowl.
Pack nutrition and flavor into this fantastic bowl. http://fastpaleo.com/recipe/paleo–bowl/
Lunch: Super Simple Taco Salad.
You're your plain old lunch time salad much more flavorful! http://whole30.org/whole30-recipes-taco-salad/
Snack: Hummus And Raw Veggies.
Make your own hummus or use a clean eating store bought version. Serve with plenty of raw veggies for dipping. http://allrecipes.com/recipe/232962/super-easy-hummus/
Dinner: Turkey Chili.
A crockpot makes this easy chili even easier. Serve with avocado slices to garnish and a green salad on the side. http://ifoodreal.com/high-protein-crockpot-turkey-chili-recipe/

Friday Meals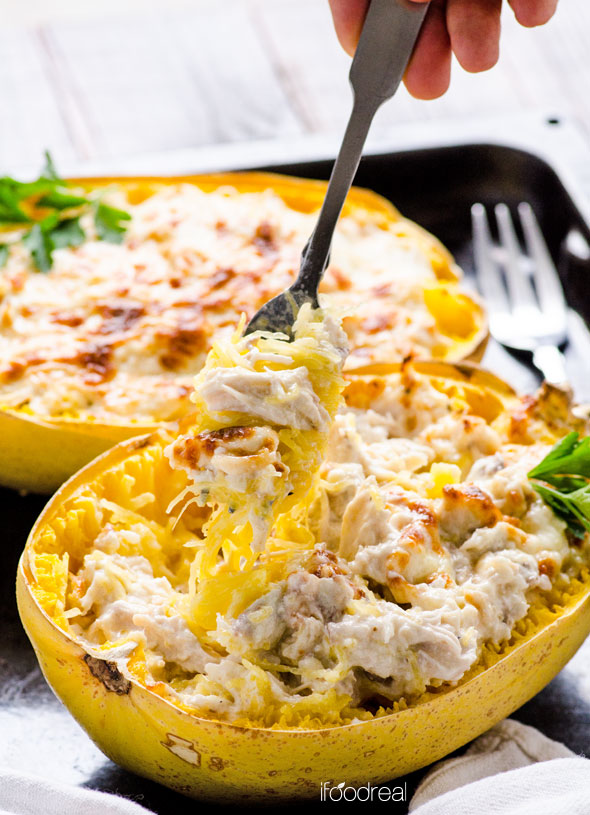 Breakfast: Omelet in a Bag.
Using a baggie to your omelet makes it easy enough for kids to help out! Omit cheese. http://www.favfamilyrecipes.com/omelette-in-a-bag.html#_a5y_p=4369318
Lunch: Sweet and Spicy Lunch.
Make the most of last night's chili by topping a baked sweet potato topped with it.
Snack: Kiwi Slices With Greek Yogurt.
Make a protein packed frozen treat by freezing a dollop of plain Greek yogurt in between slices of kiwi.
Dinner: Chicken Alfredo Spaghetti Squash Boats
Greek yogurt and spaghetti squash make this simple alfredo good for you! Serve with a side of green beans or broccoli if desired. http://ifoodreal.com/greek-yogurt-chicken-alfredo-spaghetti-squash-boats/

Saturday Meals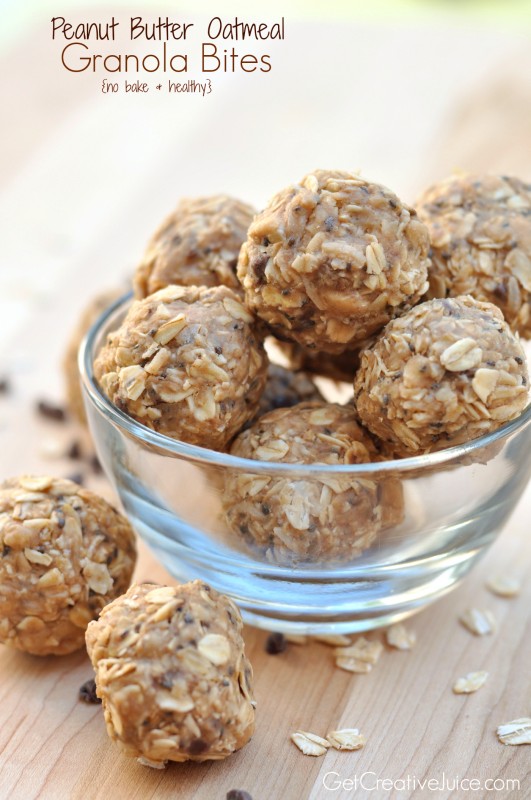 Breakfast: Broiled Grapefruit.
Broiling grapefruit transforms it to something special. Serve with 1-2 boiled eggs on the side. http://www.thegraciouspantry.com/clean-eating-broiled-honey-grapefruit/
Lunch: Zucchini Pizza Poppers.
Pizza is healthy and speedy for lunch with these pizza poppers! http://damndelicious.net/2014/06/04/zucchini-pizza-bites/
Snack: No Cook Protein Bites.
Toss a few healthy ingredients together and you'll have protein bites that are fast to make and easy to eat! http://www.getcreativejuice.com/2014/10/peanut-butter-oatmeal-energy-bites.html
Dinner: Tilapia Vera Cruz.
One pan means this fish dish is great to make any night of the week! Add side salad if you need a little something more to fill you up! http://www.deliciousmeetshealthy.com/one-skillet-tilapia-veracruz/

Sunday Meals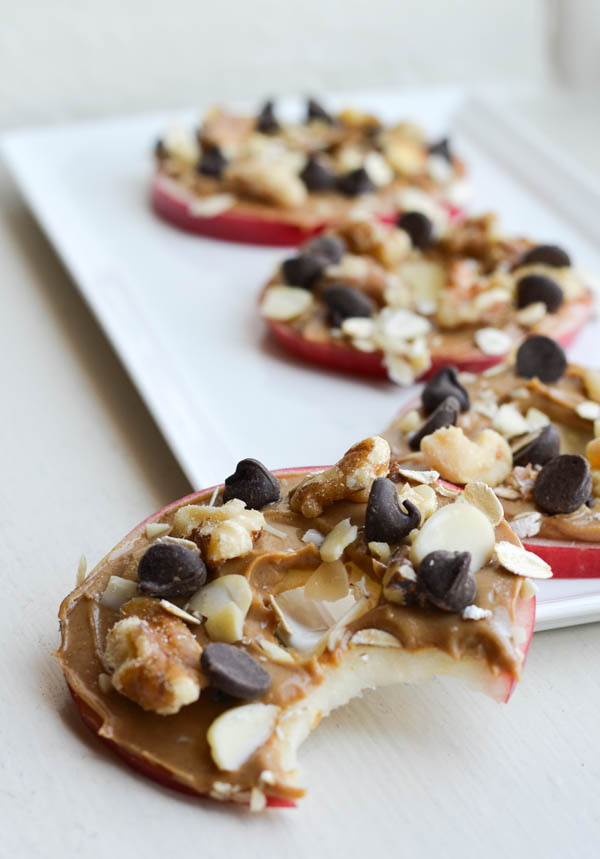 Breakfast: Sweet Potato Protein Pancakes.
Start your day with a 3 ingredient pancake full of vitamin A. Serve with 2-3 slices of all natural bacon cooked in the microwave. http://liveanddiet.com/2013/11/3-ingredient-healthy-pancakes-recipes.html
Lunch: Apple Pizzas.
Thinly slice an apple into horizontal slices. Top with nut butter of choice (no sugar added), shredded unsweetened coconut, crushed nut and cinnamon. Example picture above: (http://rachelschultz.com/2014/04/09/apple-cookies/)
Snack: Nuts and Dark Chocolate.
Mix together a couple tablespoons of raw nuts of your choice with a tablespoon of dark chocolate with at least 80 percent cacao content for a snack that satisfies without wrecking your health goals.
Dinner: Oven Kebobs.
Sweet and salty on a stick! The oven means less hands on time than the grill. Serve with roasted broccoli. Try coconut aminos instead of soy sauce. http://yummyaddiction.com/chicken-pineapple-kabobs/
Save & Share This Meal Plan