Ako Rahim Interview – Ripped Swedish Fitness Model Talks With T&T!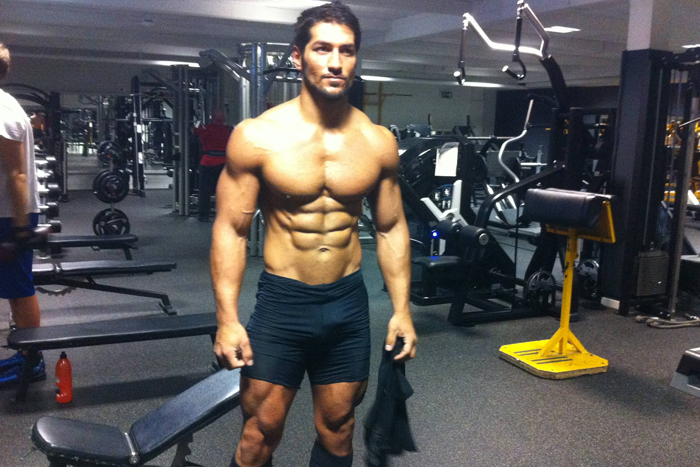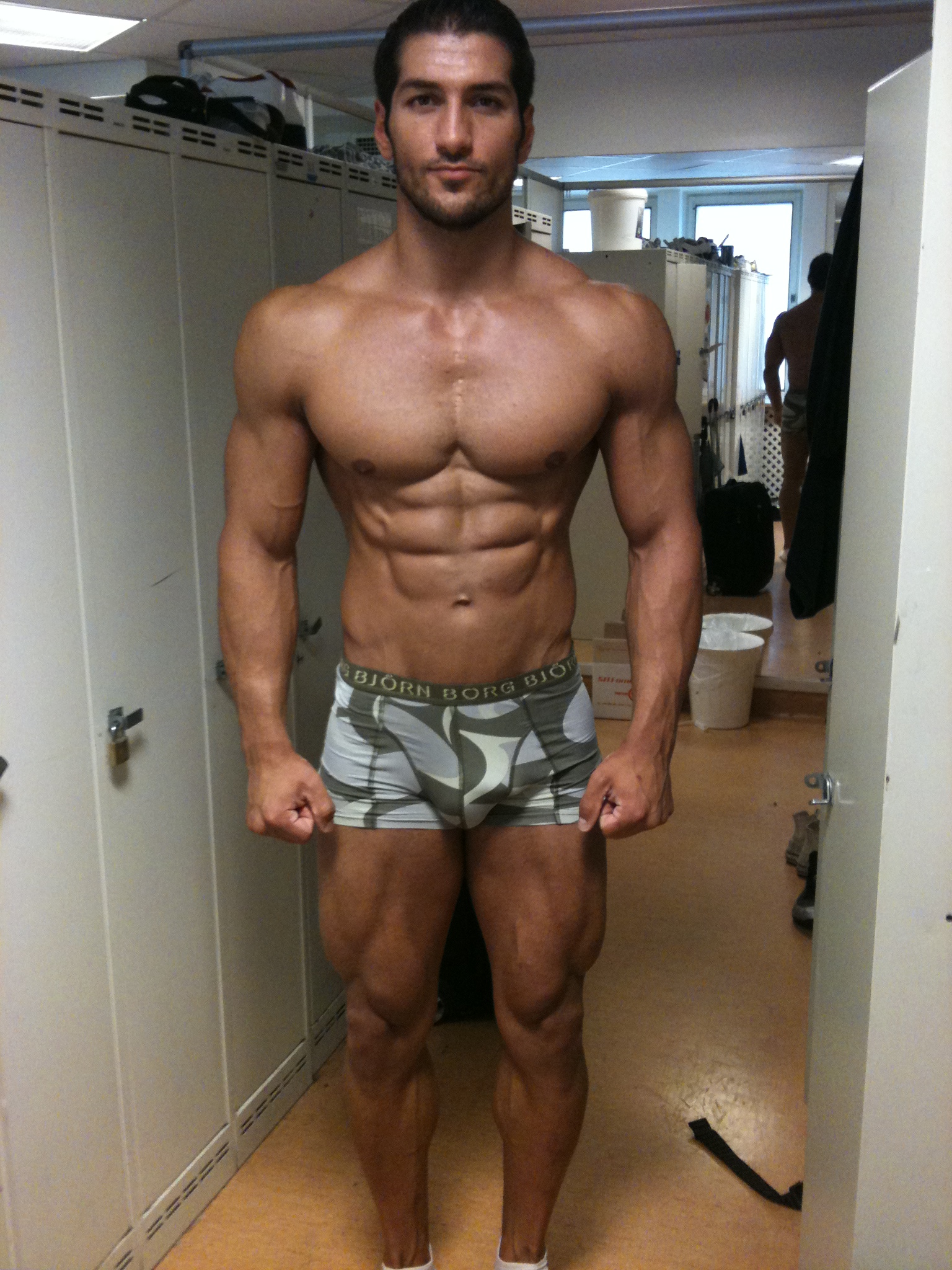 How Did You Get Started In Fitness & Bodybuilding?
I saw a few guys at my old gym that were training for a competition and there was one guy with great physique and I told myself one day i´ll be like that, so my journey began there!

What Is Your Best Accomplishment So Far?
I won the Swedish Championship in Athletic Fitness three times and came 2nd place at the European Championship and won the World Championship IFBB.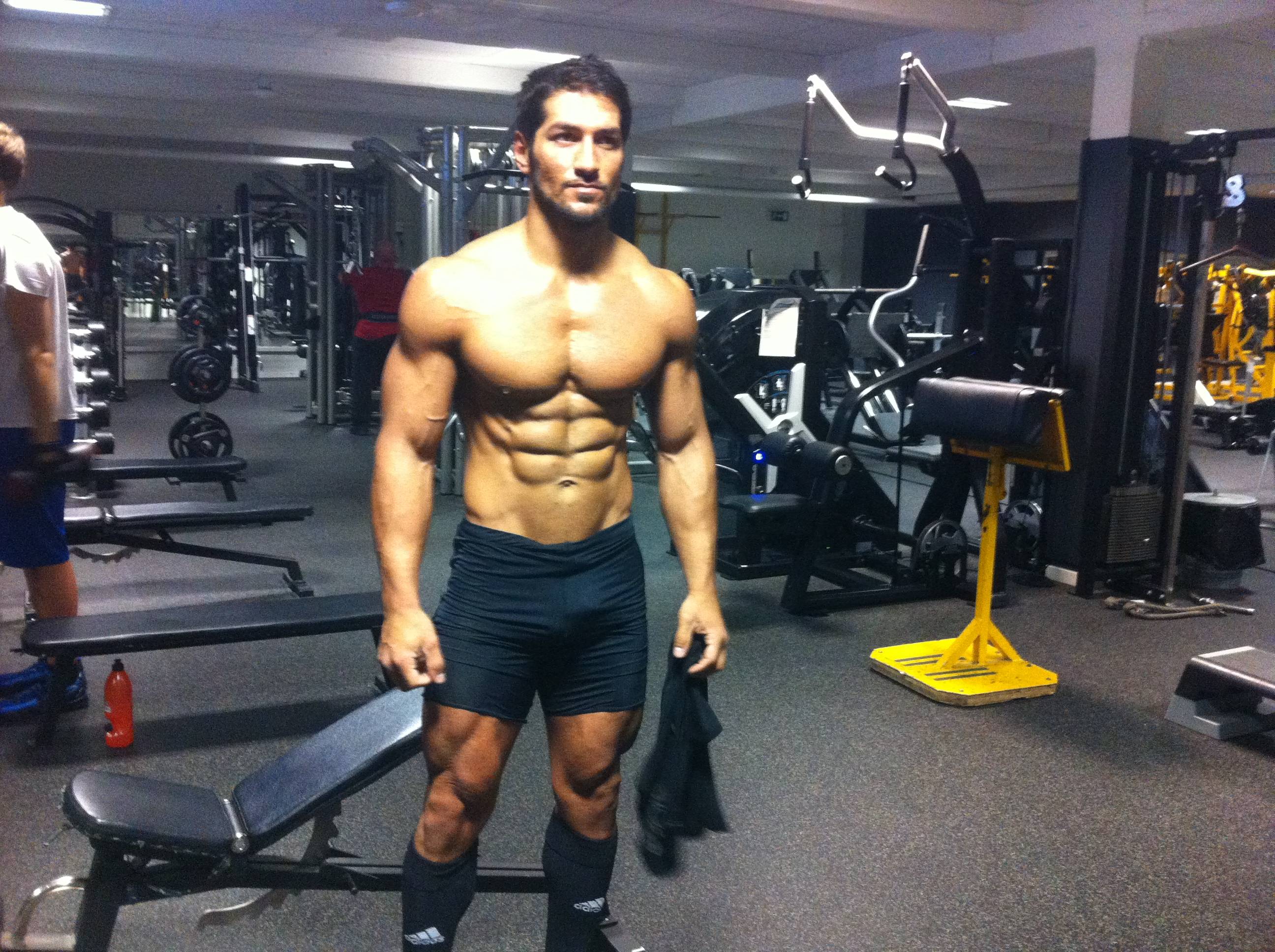 What Workout Routine Has Worked Best For You?
I have my own routine and it looks like this:
2 weeks 12RM
2 weeks 10RM
2 weeks 8RM
3 weeks 6RM
3 weeks 4RM
1 week 1-2RM
Day 1:

Session 1:
Bench Press: 5 sets
Incline Press: 5 sets
Decline Press: 5 sets
French Press: 4 sets
Pushdown: 4 sets

Abs Leg Raises 6 sets
Abs Dragon Flag 4 sets
Abs Crunches 5 sets

Session 2:
Running Intervals
Day 2:

Weighted Pullups 6 sets
Pulldown 5 sets
Barbell Row 5 sets
Reversed Flyes 5 sets
Biceps Curl Barbell 5 sets
Hammer Curl 5 sets
Day 3:

Session 1:
Shoulder Press 6 sets
Dumbell Raises 6 set
Highbar Row 5 set
Weighted Bar-Dips

Session 2:
Abs like Day 1
And
Standing Calve Raise
Seated Calve Raise
Day 4:

Back Squat: 6 sets
Lunges: 6 sets
Leg Press: 5 sets
Leg Extension: 4 sets
Leg Curl: 4 sets
Day 5:

Session 1:
Pull Ups: 7 sets
Bar Dips: 7 sets
Priority Training

Session 2:
Incline Intervals
Day 6:

Recovery Day
Day 7:

Starting From Day 1 Again.
This is my program, I have used it for the past 8-9 years and have won lots of competitions with it. This routine has worked well for me. But in 2013, I started with crossfit. I needed some new goals and my program looks a lot different now. I´m doing a lots of olympic weightlifting and crossfit training.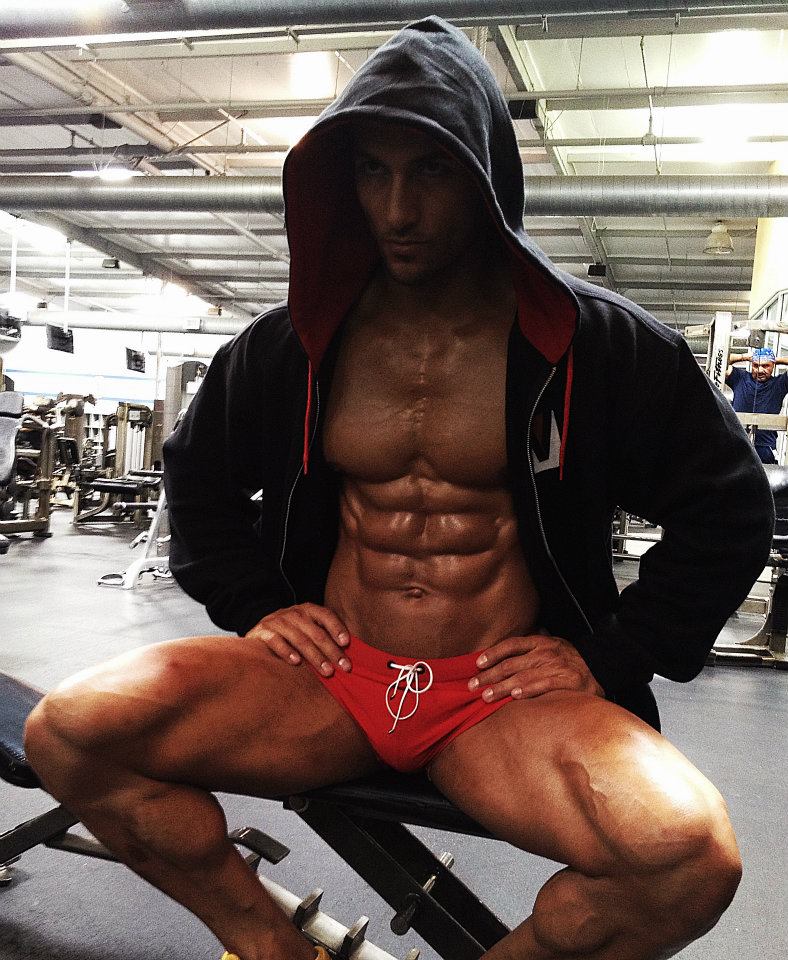 Favourite Form Of Cardio?
Swimming, rowing and incline intervals

What Is Your Diet Like?
8.00: 5g Omega 3, 3 Duzixon, 2 RemedX + 12g Duramax(Amino Acid)
8.30: 200g Eggwhite (5 eggs)
9.30: 110g Salmon, 100g Rice
11.00: 170g Chicken, 130g Potatos
11.30: Pre Workout
12.00: Workout 1: 12g Duramax + 1/2 dl Glycocarbs
13.00: 12g BCAA 1-1-2 + 1/2 dl Glycocarbs
13.15: 1 skop CFT Recovery (Protein Shake)
14.00: 170g Chicken, 130g Potato
16.00: 110g Meat, 130g Potato
17.00: Pre Workout
17.30: Workout 2: 12g Duramax + 1/2 dl Glycocarbs
19.30: BCAA 1-1-2 + 1/2 dl Glyco carbs
19.45: 1 skop Protelux (Protein Shake)
20.30: 170g Chicken, 200g Eggwhite
22.00: 5g Omega 3, 3 Duzixon, 2 RemedX, 4 Somatrix, 250g Quark + 2skops Protelux Casein
22.15: Sleep!
The thing is, you have to eat for how you train, I don't think you should cut to much from the carbs and fat, its more important to train hard and eat good and clean.


You Are Dating Another Fitness Enthusiast, Alexandra Bring. Is It Easier Being In A Relationship With Someone Who Understands The fitness Lifestyle As Well?
Well, we train at the same time but I let her do her workout and I help her with her training but my workout is to heavy for her. It's not her goal to be strong and lift a lot of weight. She just wants to have a healthy
body and look good, and I like that.

You Can Check Out Our Gallery Of Fitness Model Alexandra Bring Here:
Best Tips & Exercises For Getting An Amazing 6 Pack?
Do heavy Abs exercises like, leg raises, dragon flag, brutal bench…

What Supplements Do You Use?
I use BMR Sports Nutrition, its clean and good quality
Duramax Amino Acide
BCAA Amino Acide
Sauplex Vitamines
Omega3
CFT Recovery protein
Protelux Casein
Somatrix – for sleep
What Are Your Tips For Success For Beginners?
Get a personal trainer, even if you think that you know everything about training, you don't! Don´t rush it, it takes time to build muscles. Start with your nutrition and then your training.

Did You Make Any Mistakes When You First Started Out?
Yeah, I thought I knew everything about training. But since then I became a personal trainer and have been studying the art of fitness and health for over 10 years now.


What Are Your Favorite Ab Exercises?
Brutal bench and leg raises

Your Best Tips For Losing Those Last Few Pounds?
If you really want to get ripped, you have to measure everything you eat and know exactly how much you can eat per day!

What's Your Funniest Gym Moment?
I fell a lot when I used to do gymnastics training and me and my friends would always laugh at each other!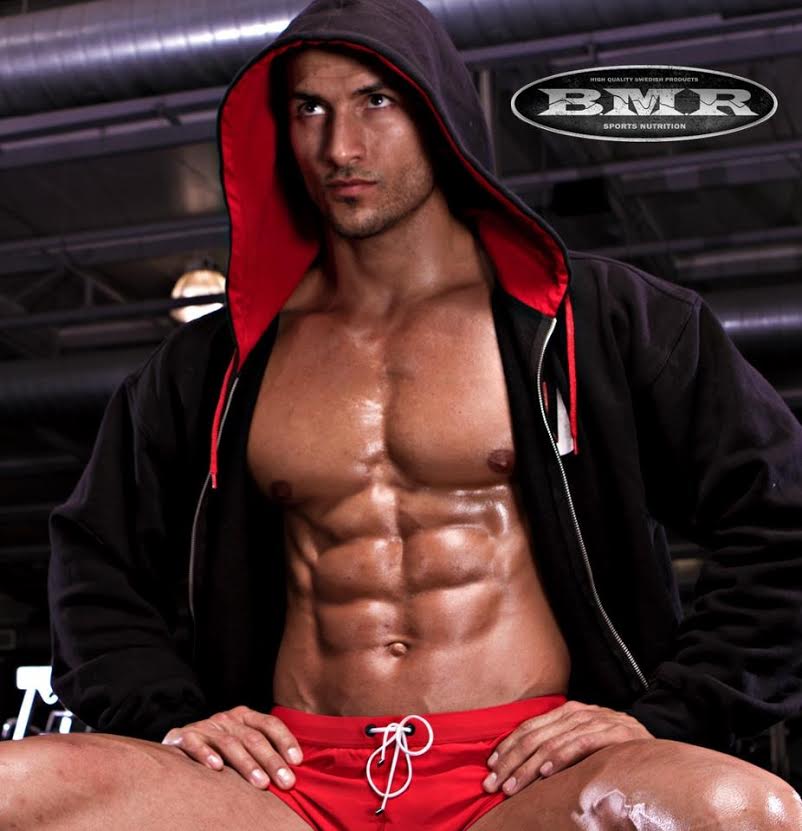 What's Your Gym Playlist Like?
Jay-Z, Drake, 50 Cent, Wiz Khalifa, 2Pac, Kanye West. Big Sean, Pharell

Where Does Your Motivation Come From?
I dont really need any motivation. I just love to train and its a big part of my life. I just do it!

For More Of Fitness Model Ako Rahim Please Check Out His:
Website: www.argetfit.se
Youtube: www.youtube.com/akorahim
Instagram: http://instagram.com/akorahim
Facebook: https://www.facebook.com/ako.rahim.9
Sponsors: www.bmrstore.se