39 Staple Weight Loss Recipes That Everybody Should Know How To Cook!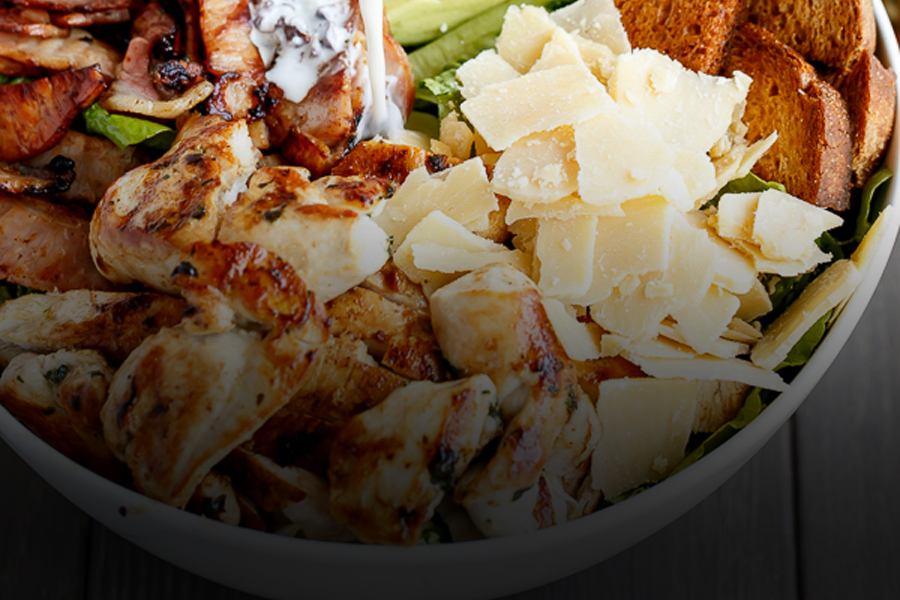 Healthy eating can be hard, and it can be damn near impossible if you don't know what meals to cook or how to cook them. Not knowing how to cook will limit what you can eat and may mean you aren't able to make the best choices you would like to in your diet.
Learning how to cook food perfectly (like a delicious, whole roast chicken) or healthy meals that you can fall back on anytime (like a hearty vegetable soup or protein packed stir fry) sets you up with the knowledge and skills, to eat to lose weight, drop body fat and feel healthier, plus gives you the confidence to try new and exciting recipes that you might otherwise avoid.
We have collected 39 weight loss recipes that we think everyone should know how to cook and know how to cook well. From perfectly cooked chicken breasts, to fish in a bag, to the healthiest smoothies, roasted vegetables, salads, soups and healthy eating treats like cookies and mousse. Knowing these recipes will give you the foundation for healthy eating for the rest of your life and set you up to achieve all your fitness and weight loss goals!



39 Staple Weight Loss Recipes That Everybody Should Know How To Cook!
1. A Whole Roast Chicken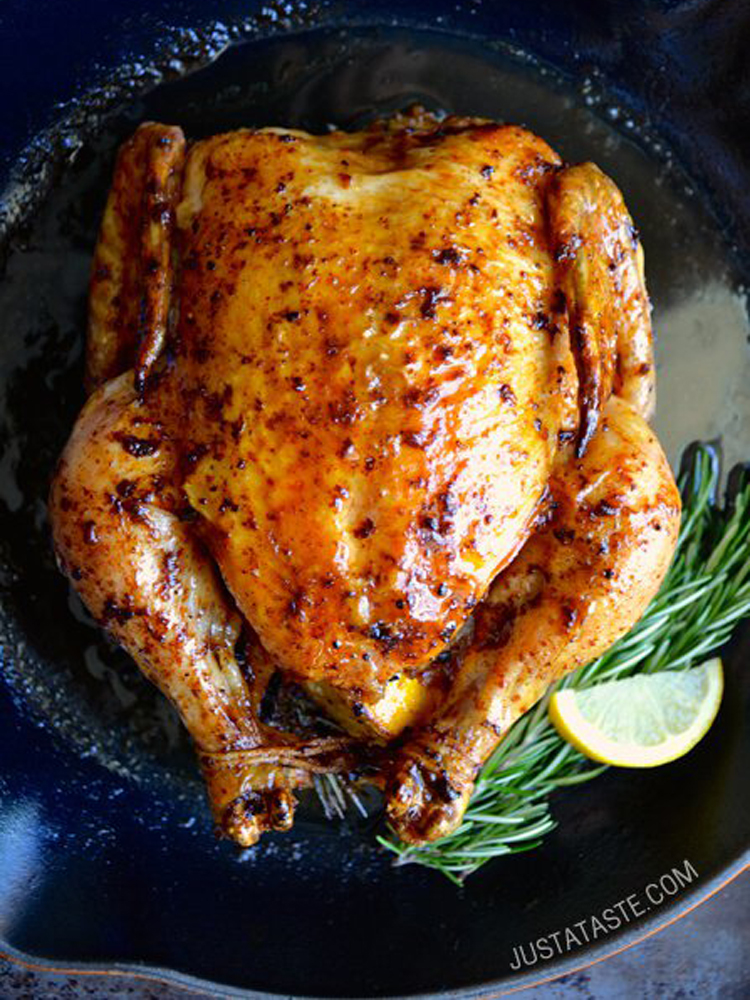 A classic, whole roast chicken, is something everybody should learn how to get right! Healthy, delicious, easy to cook and (depending on the size) can provide enough protein for almost a whole week's work of meals. Don't deal with dry, bland and flavourless chicken ever again! Recipe: http://www.justataste.com/simple-roast-chicken-garlic-lemon-recipe/

2. The Perfect Baked Chicken Breasts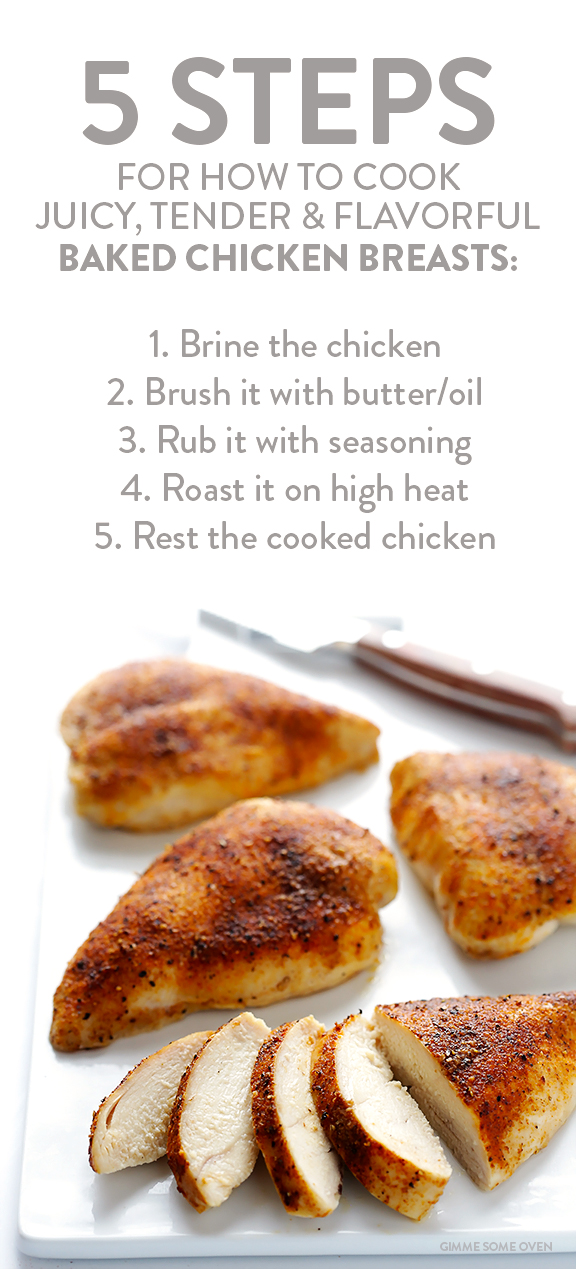 Like the whole roast chicken, baking the perfect, juicy chicken breasts is a must have recipe in every serious healthy eaters locker. Chicken is one of the most popular proteins, and is a recipe that if you can make right, can make any dieting meal enjoyable! Check out this technique to get the perfect chicken breasts. Recipe: http://www.gimmesomeoven.com/baked-chicken-breast/

3. Marinated Pork Shoulder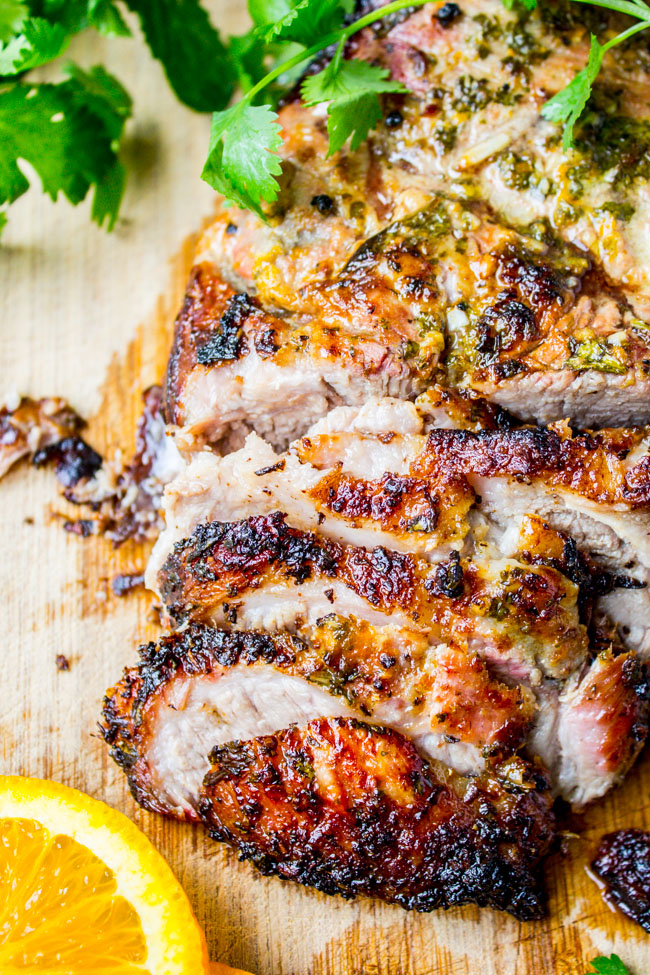 As well as chicken, it's important to learn how to be able to cook some other meats. This marinated pork shoulder will provide you with ample protein, calories and flavour for many meals and also shows you some flavouring and spicing techniques that you can cross over to other meats as well. Recipe: http://thefoodcharlatan.com/2015/04/09/cuban-mojo-marinated-pork-recipe/

4. Healthy Chicken Strips

Chicken breast coated in coconut shavings to create a healthier version of 'chicken strips' for you to enjoy, guilt free. A delicious way to get more protein into your diet. Recipe: http://lecremedelacrumb.com/2015/01/baked-coconut-chicken-strips.html

5. Fish In A Bag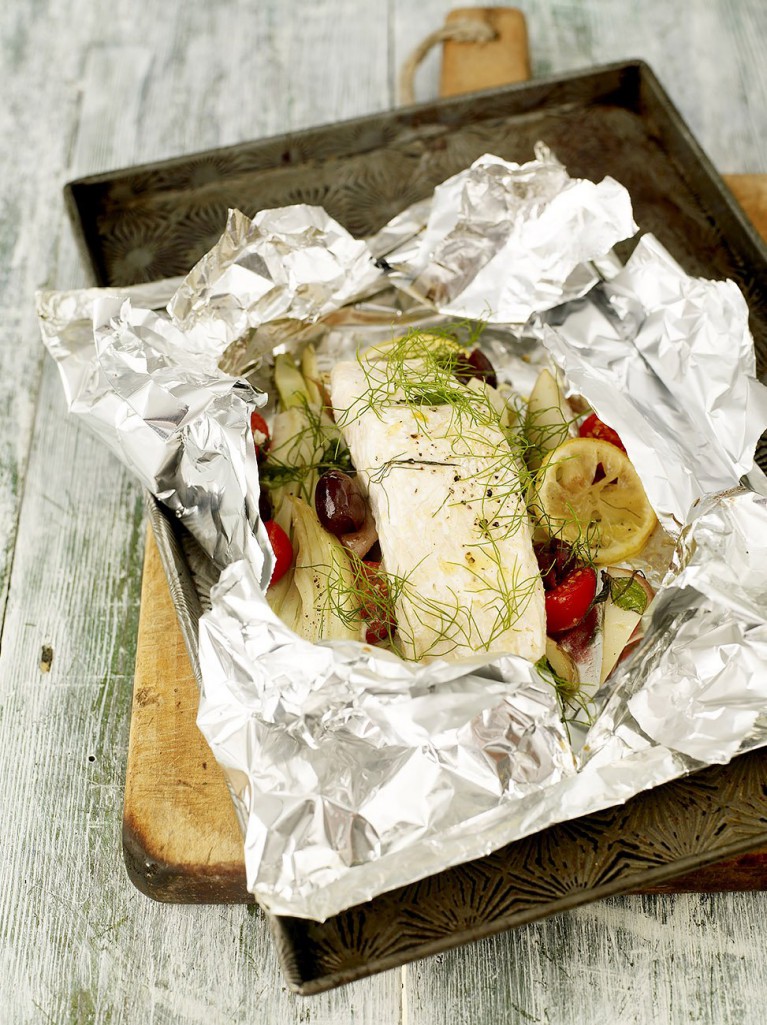 Fish is another delicious protein, full of healthy fats (while still being relatively low in calories). It is important to know how to properly cook fish, to retain all the moisture and flavour. Cooking fish 'in a bag', is an amazing cooking technique to do this, while adding some healthy vegetables and flavourings, can give you an all in one, 'ready' weight loss meal for any night of the week. Try this one from Jamie Oliver. Recipe: http://www.jamieoliver.com/recipes/fish-recipes/fish-in-a-bag/

6. Perfectly Grilled Fish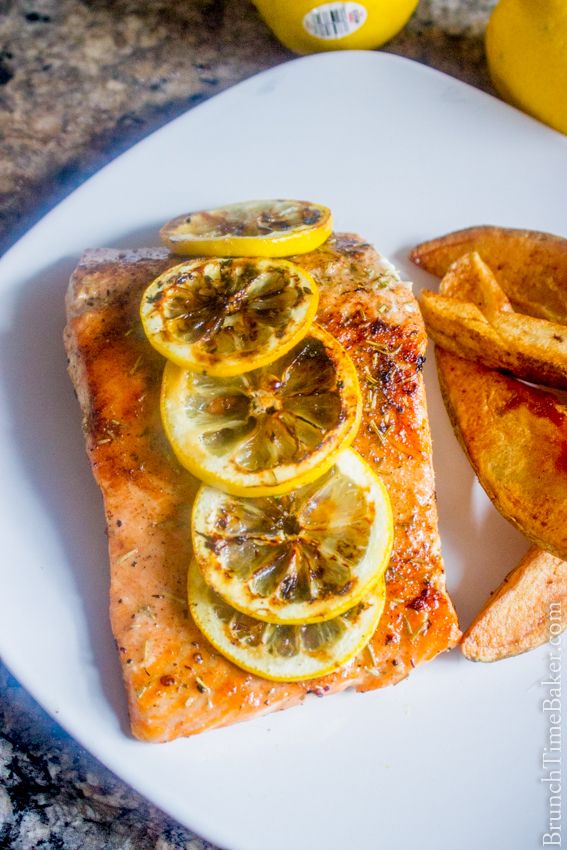 If you don't want to go to the extra length of preparing fish in paper or foil, it's another skill to learn how to cook it on a grill or a pan. Perfect for pairing it with some asparagus (or other greens) and rice, for a quick, healthy meal you can whip up in 15 minutes. Recipe: http://gimmedelicious.com/2013/12/14/mediterranean-grilled-salmon-lemon-herbs-2/

7. A Really Good Stir Fry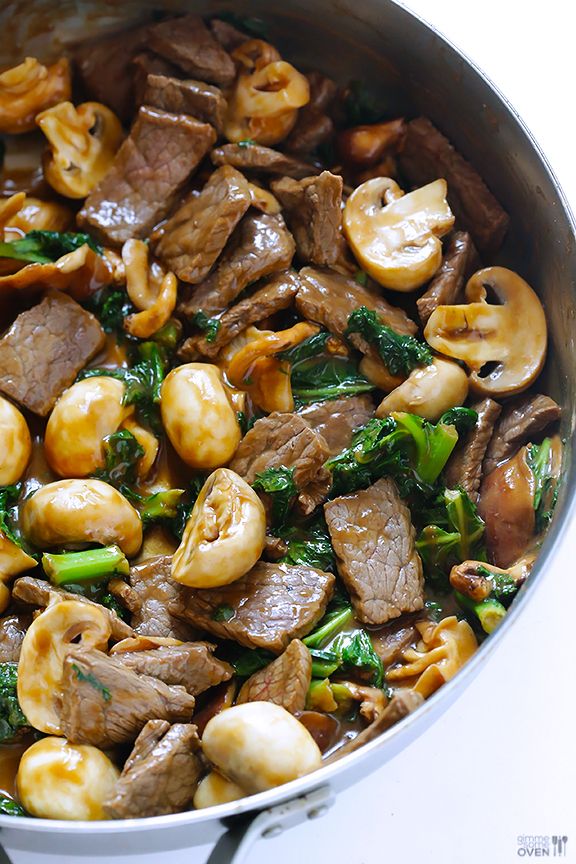 A stir fry is a quick and delicious way to prepare dinner on those nights that you really don't feel like cooking. Throw in your favourite meats, with some vegetables and sauce and you have a fast, weight loss meal that's ready before you know it. Try this ginger beef, mushroom and kale stir fry. Recipe: http://www.gimmesomeoven.com/ginger-beef-mushroom-kale-stir-fry-recipe/

8. A Healthy Chilli
A spicy bowl of chilli is a great weight loss dinner when you want something with a little more flavour, you have some left over ingredients that you want to use up and want a delicious, high protein hit! Try this turkey chilli recipe as soon as you can! Recipe: http://www.eat-yourself-skinny.com/2013/09/the-best-turkey-chili-youll-ever-taste.html

9. Perfectly Roasted Vegetables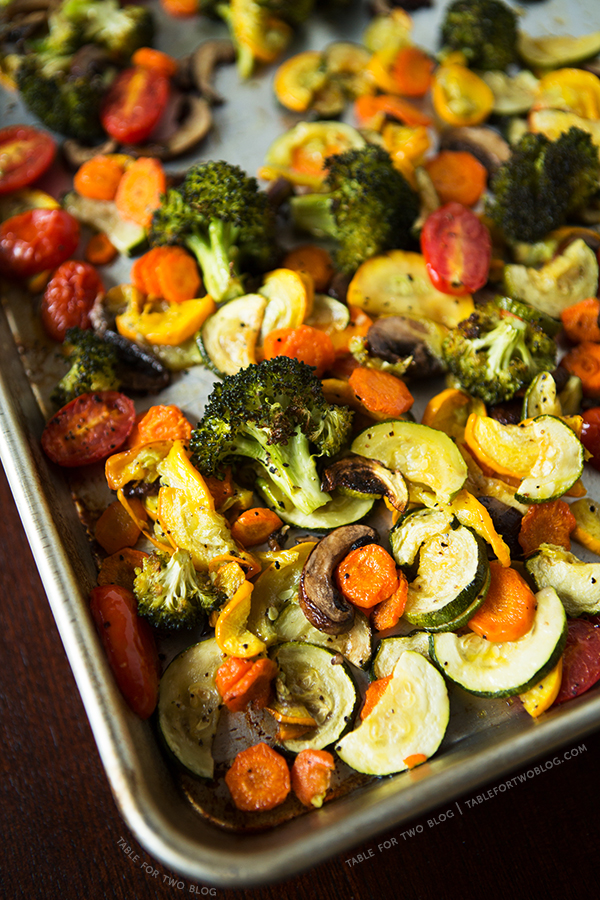 Vegetables are one of the most important components to anyone's diet. Full of vitamins, minerals, fibre and all sorts of other good stuff that can help you lose weight and feel healthier. Roasting vegetables is the best, simplest and most delicious way to cook vegetables and retain all their flavour and nutrients. Simply chop up the vegetables you love, some olive oil, herbs and other flavourings and roast in the oven until they are cooked and crispy at the edges. A great addition to the side of any meal, that fills you up with minimal calories. Recipe: http://www.tablefortwoblog.com/roasted-vegetables/

10. Roasted Broccoli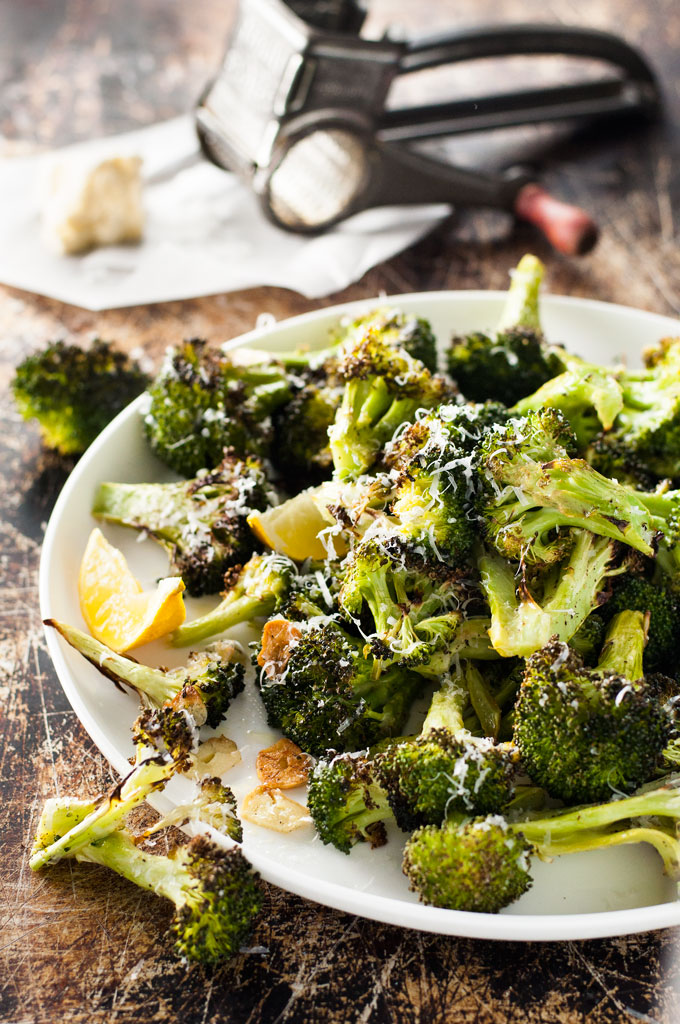 Broccoli is a staple in every bodybuilder's meal plan for a reason. It's highly rated as one of the 'best' vegetables, with virtually every nutrient, low in calories but also filling and with much needed dietary fibre. It has a host of other health benefits (like most dark green vegetables) and this recipe, with lemon, garlic and parmesan, is a delicious twist on the classic, boiled variety. A perfect recipe to get more greens into your diet. Recipe: http://www.recipetineats.com/magic-broccoli/

11. Crispy Kale Chips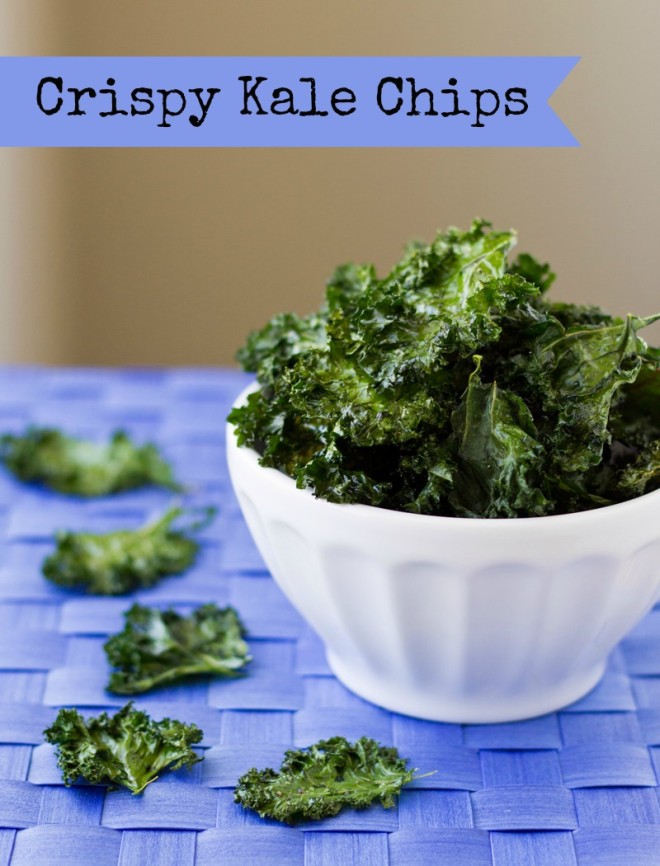 Everybody knows about Kale. It's been hailed as a 'superfood' for a long time and rightfully so. Packed full of nutrients with minimal calories, it is an amazing vegetable for anyone looking to lose weight. Instead of boiling it to a limp leaf, many have chosen to bake them and turn them into 'crispy kale chips' to replace potato chips as a healthier alternative. A great way to get more leafy greens in your diet! Recipe: http://www.culinaryhill.com/crispy-kale-chips/

12. Sauteed/Braised Greens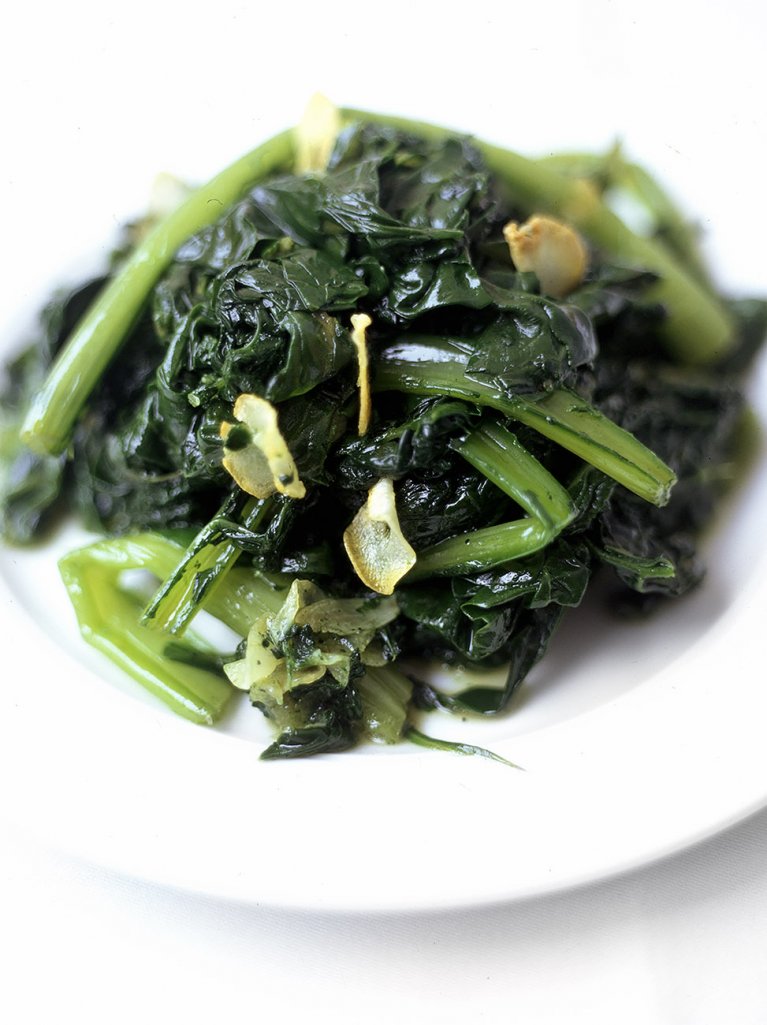 Rather than baking or roasting, another great way to eat more vegetables is sautéing them. This is a really delicious and simple way to make greens more exciting. You can use use whatever greens you have lying around or whichever ones you like to buy and is yet another great way to add more vegetables to your diet. With this technique, it's better to mix and match and try out many different delicious and super healthy greens! Recipe: http://www.jamieoliver.com/recipes/vegetables-recipes/braised-greens/

13. A Delicious Hearty Soup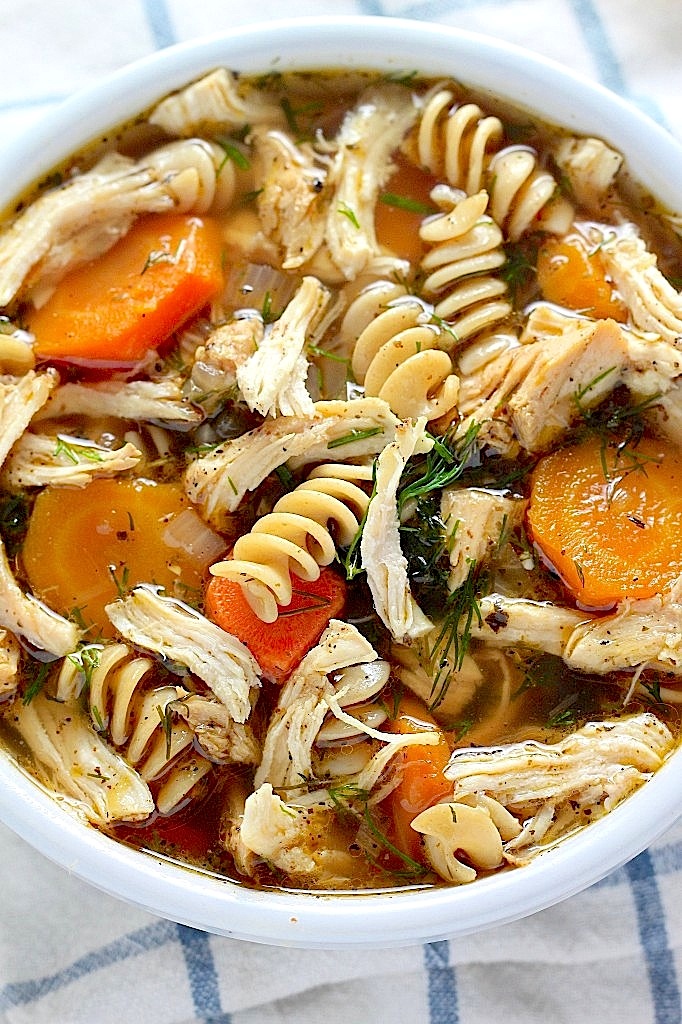 Soups are something that are so easy to make, so delicious and so healthy, it would be criminal not to know how to make them. A delicious diet meal that you can enjoy anytime, with some many different variations and flavours that you will never get bored. Try this 'flu fighter' hearty chicken noodle soup. Recipe: http://bakerbynature.com/flu-fighter-chicken-noodle-soup/

14. Classic Vegetable Soup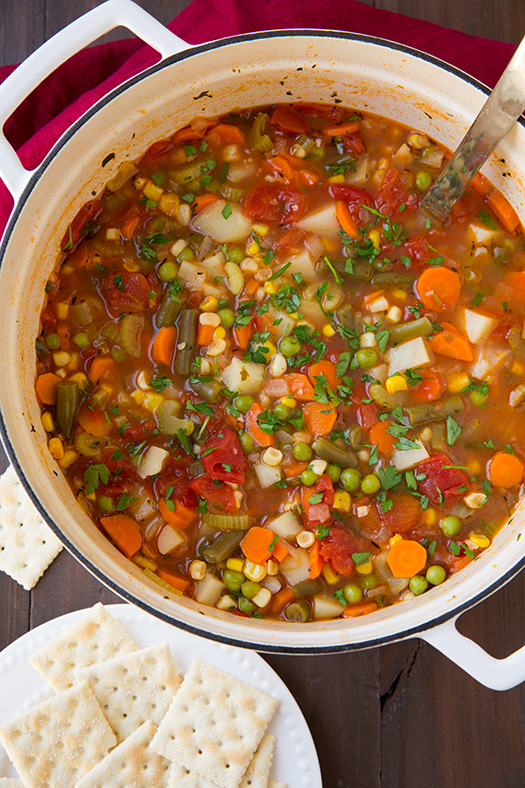 A favourite and a classic that really can't be beat. Everyone remembers those times as a child, being sick and having a warm bowl of comforting vegetable soup, that made you start to feel better instantly. Full of delicious and nutritious vegetables, it's an amazing lunch or dinner to have when you are looking to lose weight. Recipe: http://www.cookingclassy.com/2014/10/vegetable-soup/

15. Healthy Pasta Dish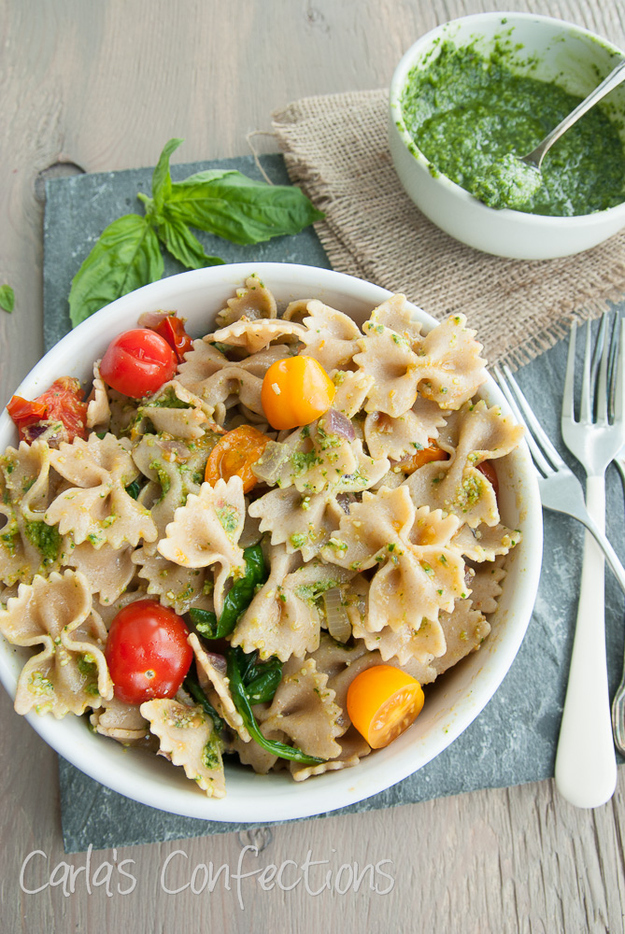 Combining delicious wholewheat pasta with vegetables and pesto is the perfect vegetarian dinner and a great weight loss meal for you to enjoy when you want a little extra carbs! Recipe: http://www.carlasconfections.com/2013/05/skinny-veggie-pesto-pasta.html. Here is another 29 delicious wholewheat pasta dishes for you to try out too: http://www.buzzfeed.com/emofly/whole-wheat-pasta-recipes

16. Substitute Vegetable Pasta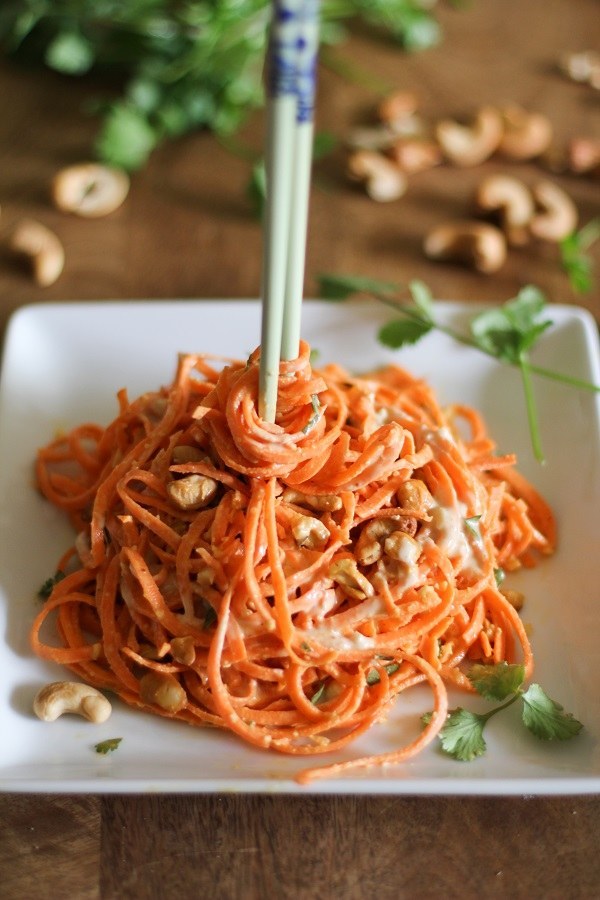 If you want to try a lower carb version of pasta, you can 'string' a variety of vegetables to create the same texture (such as carrot, zucchini or squash) that is a brilliant and delicious substitute for pasta. Try this carrot, ginger and peanut sauce one out. Recipe: http://www.theroastedroot.net/raw-carrot-pasta-ginger-lime-peanut-sauce/

17. Pasta Salad
A great way to use up any left over pasta from the night before, or to use up any other leftovers you have that you can combine with pasta to create a delicious and healthy salad, that actually fills you up! Try this one the next chance you get. Recipe: http://www.forkknifeswoon.com/food-drink/side-dishes/2013/05/lemony-orzo-pasta-salad-with-cucumber-and-feta/

18. A Big, Healthy Filling, Green Salad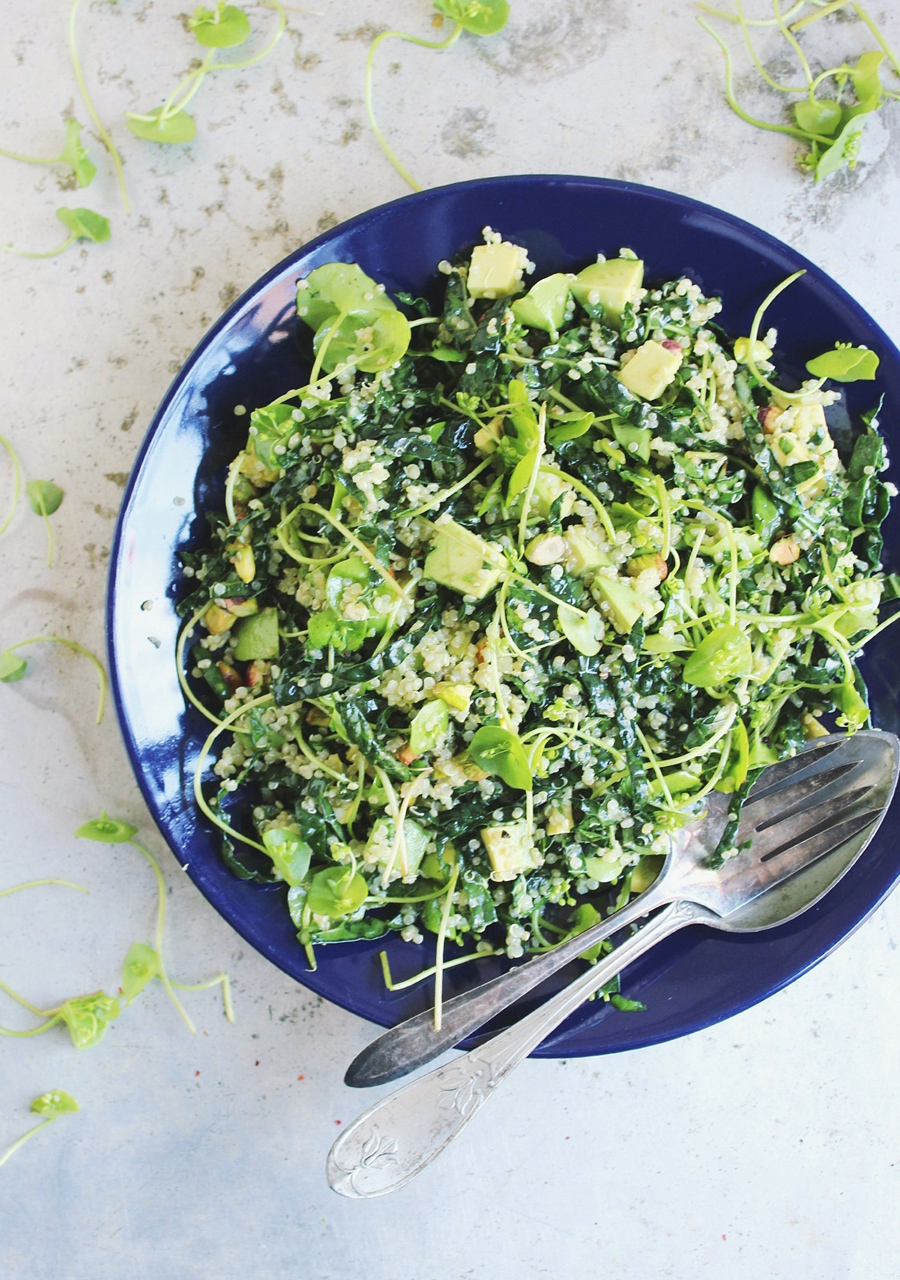 Another staple that you need to have in your repertoire of healthy eating recipes. A salad is healthy, low in calories and full of nutritional benefits. It can be made at the time or prepared earlier in the day to take for lunch. This one is full of kale, quinoa and avocado. It is also a good idea to try out different combinations of ingredients and different styles of salads so you never get bored and always have a delicious, clean eating meal to look forward to. Try this, Greek Salad, Asian Broccoli Salad With Peanut Sauce, or this Thai Quinoa Salad.



19. Mason Jar Salad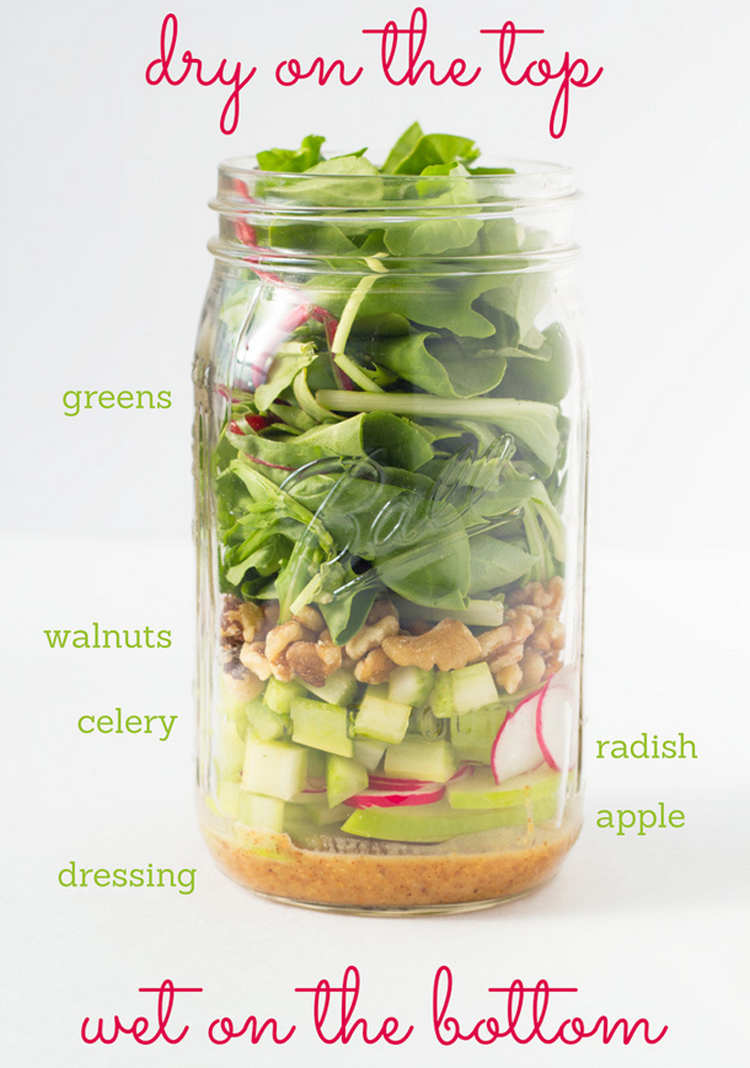 Mason jar salads are fast becoming one of the trendiest lunch time snacks that you can make, as well as being one of the healthiest meals you can enjoy. Dressing at the bottom, vegetables, nuts, seeds, leaves, on top. Quick to prepare and packed with antioxidants and nutrients, it's a recipe you must know! Recipe: http://eatwithinyourmeans.com/simple-mason-jar-salad-review-conscious-cleanse/. 30 more mason jar recipes you can make!

20. A Great Caeser Salad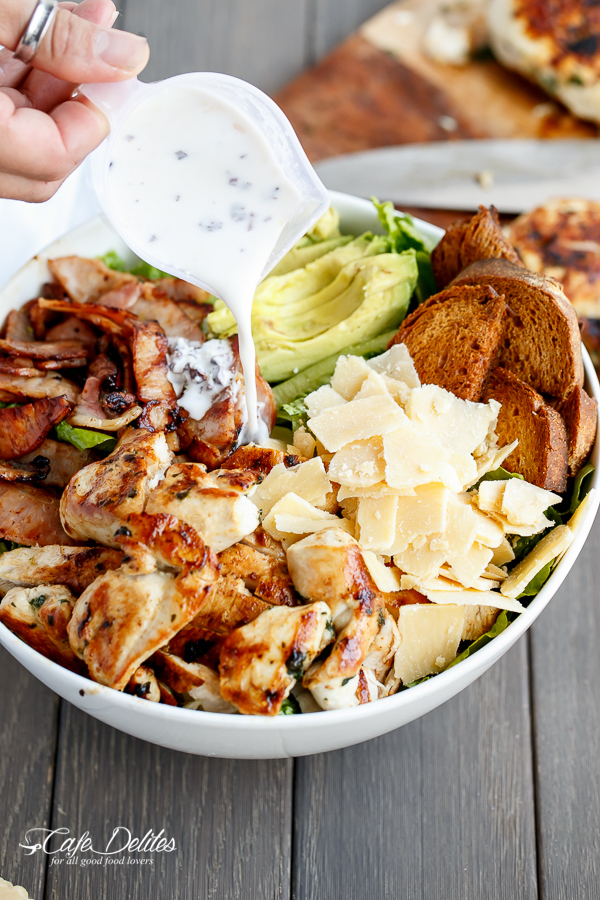 The classic Caeser Salad is a must-know for everyone (not just those looking to lose weight). It's the salad that everyone loves, particularly because it doesn't really feel like you are eating one, as it's full of chicken, bacon and cheese! While this isn't the healthiest salad ever, it is a good one to know and can be lower in calories and higher in protein than some meal options that you may turn to if this isn't available. Recipe: http://cafedelites.com/2015/03/10/skinny-chicken-and-avocado-caesar-salad/

21. Delicious Salad Dressing
Having a great, healthy salad dressing can turn 'some salad leaves' into a delicious, weight loss meal that you actually enjoy eating. A vinaigrette helps keep the calories down, while maximising the flavour, which is something you need when trying to stick to a diet that helps you lose weight! Recipe: http://www.theskinnyfork.com/blog/skinny-balsamic-vinaigrette Here are another 6 great salad dressings for you to add to your skills also: http://www.skinnymom.com/6-healthy-homemade-salad-dressings/

22. Sweet Potato Fries

Sweet potatoes have become a staple in every healthy eating diet. Low GI (which means it doesn't spike your blood sugar), full of nutrients and fibre and a 'better' source of carbs than it's white relatives. Cutting them up and roasting them into fries have become an even more delicious way to enjoy them. Try this one, baked with garlic. Recipe: http://damndelicious.net/2014/05/21/baked-garlic-sweet-potato-fries/. Here is a shoestring version as well.

23. Cauliflower Base Pizza

Everybody loves pizza and by now, most know this little low carb trick of using blended cauliflower to form the pizza base. Cutting the carbs, fat and calories down massively, while still allowing you to enjoy that delicious pizza taste! Try this one tonight. Recipe: http://gimmedelicious.com/2014/03/30/magimix-food-processor-review-the-best-low-carb-cauliflower-pizza-crust-recipe/

24. Scrambled Eggs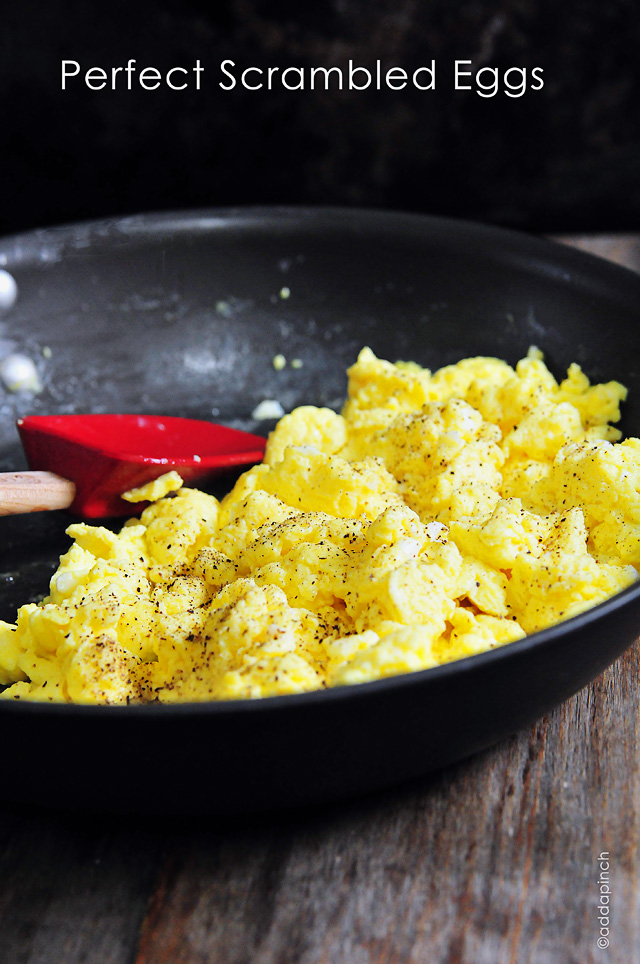 Eggs are also a big part of most people's healthy eating plans. Full of healthy fats and protein that provides a brilliant start to the day. Scrambled eggs are something that anyone can learn to cook really well. Check out this technique to make them perfect every time! Recipe: http://addapinch.com/cooking/how-to-scramble-eggs-recipe/

25. Boiled Eggs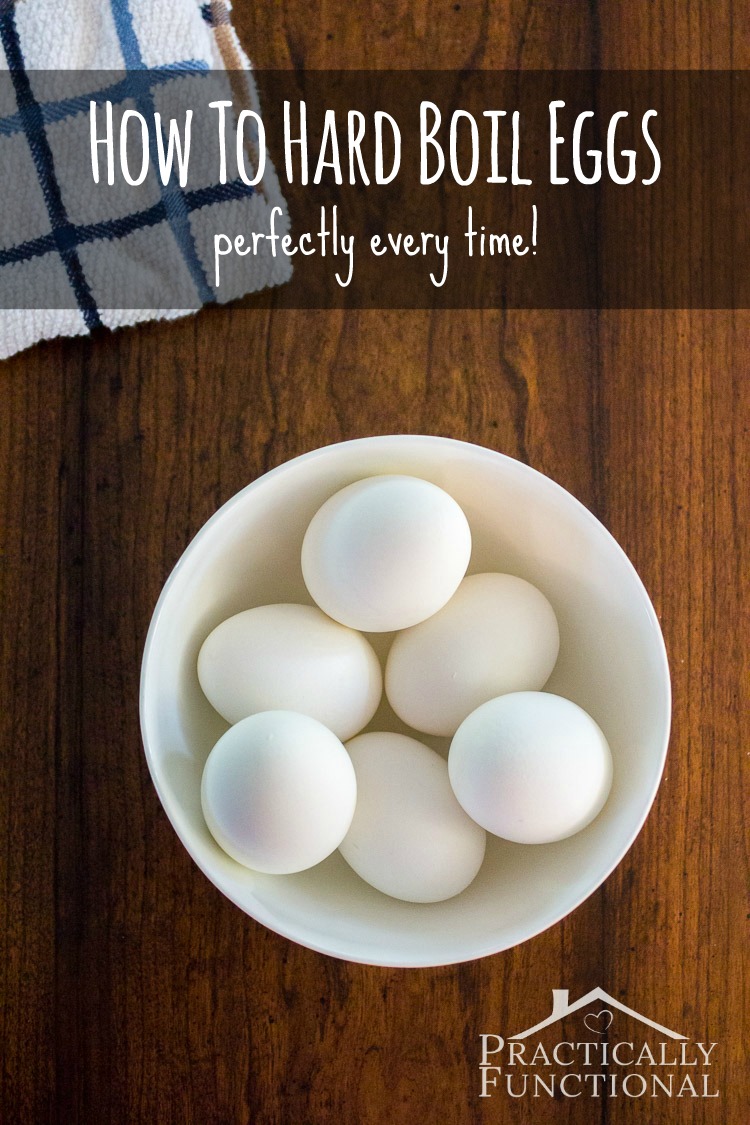 Another popular way to cook eggs that many people struggle to get right. Hard (or soft) boiling means you can also take them with you to work or on the go, as a healthy snack or part of a larger meal. Recipe: http://www.practicallyfunctional.com/how-to-hard-boil-eggs-perfectly/. Use this handy chart from Greatist to make sure your eggs are boiled to your liking every time: http://greatist.com/eat/perfect-boiled-eggs-tips

26. A Delicious Omelette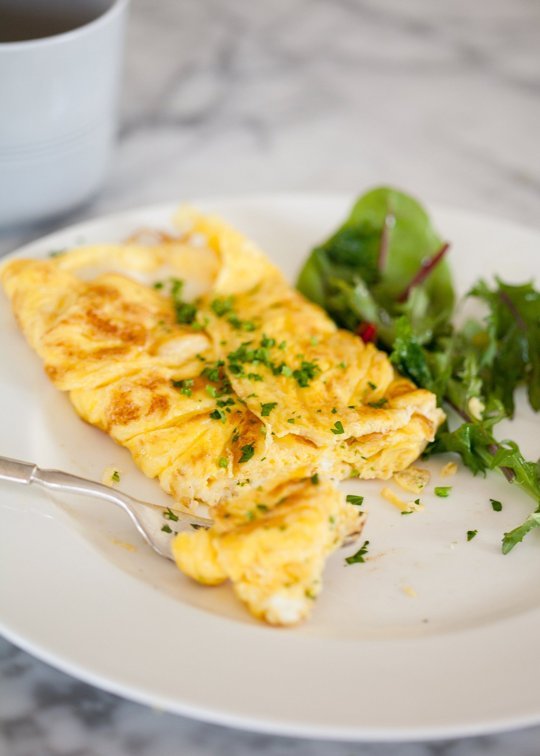 Another great technique to incorporate more eggs into your diet and something you should really know how to make well. You can also add in all sorts of vegetables to make this a delicious and healthy meal that you can eat at any time of the day. Here is one with Mushroom, Spinach, Avocado & Goats Cheese. Recipe: http://www.thekitchn.com/how-to-make-a-french-omelette-cooking-lessons-from-the-kitchn-206018

27. Healthy Fruit Juice

Juicing is a brilliant way to get more fruit and vegetables into your diet. We all know the benefits of juicing, because they are full of nutrients, vitamins and antioxidants to help you lose weight and feel healthier! Plus making your own ensures you know exactly what has gone into it! Try this great recipe with apples, raspberries and grapefruit. Recipe: http://wickedgoodkitchen.com/pink-lady-skinny-detox-power-juice/

28. A Superfood Smoothie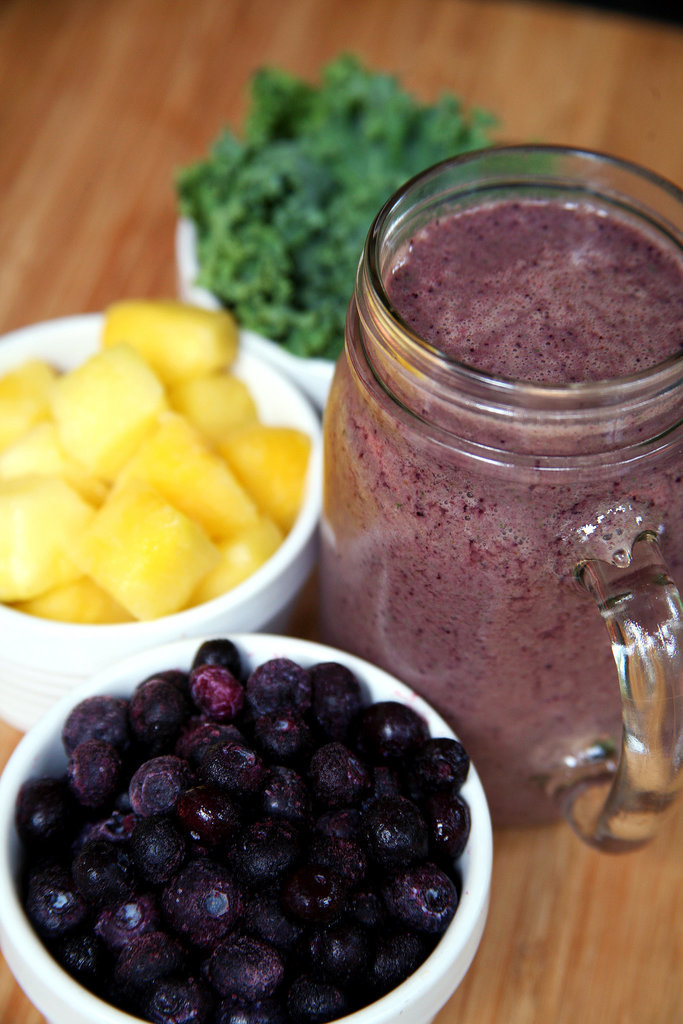 Smoothies are one of the best ways to get more fruit and vegetables into your diet in the most delicious and easy way possible. Not too much of a recipe needed for smoothies in general, simply throw your favourite fruits and vegetables in a blender, with a liquid and whizz it up! Of course, there are lots of brilliant recipes adding in all sorts of healthy superfoods like chia seeds, acai and different spices. Recipe: http://www.popsugar.com/fitness/Smoothie-Recipes-Breakfast For more options, check out this great infographic: http://health.clevelandclinic.org/2014/06/5-ways-to-make-a-super-healthy-smoothie-infographic/

29. Green Smoothies
Same as a regular smoothie, only incorporating more leafy greens and vegetables into your smoothie. Packed full of antioxidants and nutrients, it's the perfect start to your weight loss day. Try this one to start you off. Recipe: http://hellonatural.co/spring-detox-green-smoothie/

30. Protein Smoothies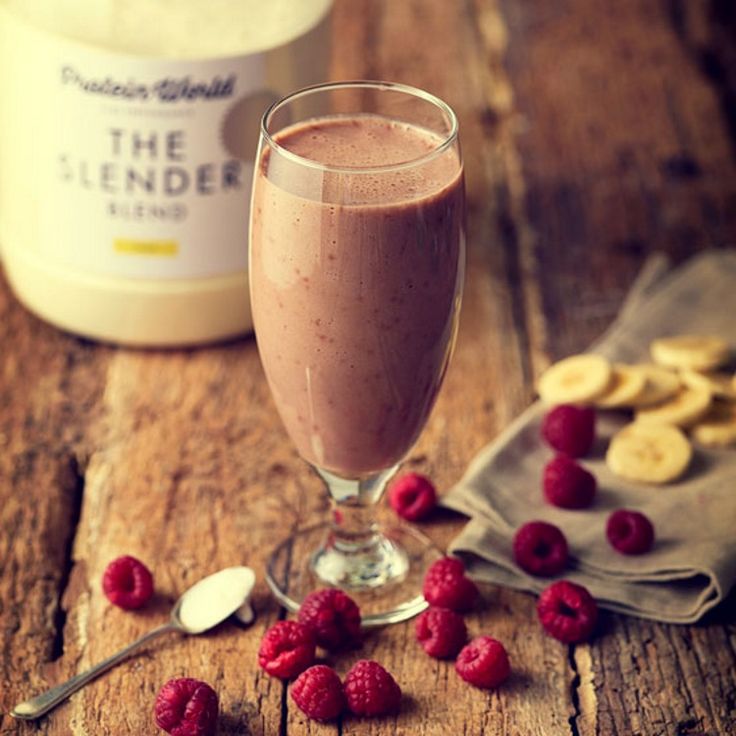 Again, like the smoothies above only add in a scoop or two of your favourite protein powder! Protein shakes/smoothies are brilliant addition to any weight loss diet. They pack in a lot of protein, fats and fruit into your diet, keep you full for longer and can be taken with you on the go, so there is no excuses for reaching for an unhealthy snack. Try this brilliant recipe from ProteinWorld. Recipe: http://www.proteinworld.com/recipes/raspberry-banana-protein-smoothie/

31. Fruit Infused Water
A delicious and healthy way to drink more water. Chop up fruit, herbs and other flavourings and add them into a big container of water and allow it an hour or two to infuse. We all know the benefits of drinking more water and staying hydrated and fruit infused water recipes are a brilliant way to do it! Try this orange and cucumber one! Recipe: http://www.nogojisnoglory.com/refreshing-detox-water/

32. Fruit Salad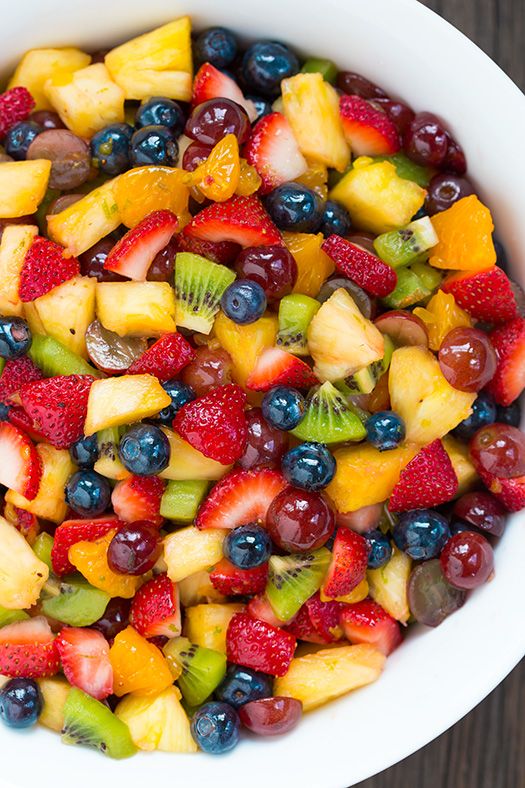 No real recipe needed, but something that many people don't really think about making. Chop up all your favourite fruit into equal sized pieces, add a little honey and a twist of lime and you have a quick and healthy snack for you to enjoy! Recipe: http://www.cookingclassy.com/2014/06/honey-lime-rainbow-fruit-salad/

33. Homemade Protein Bars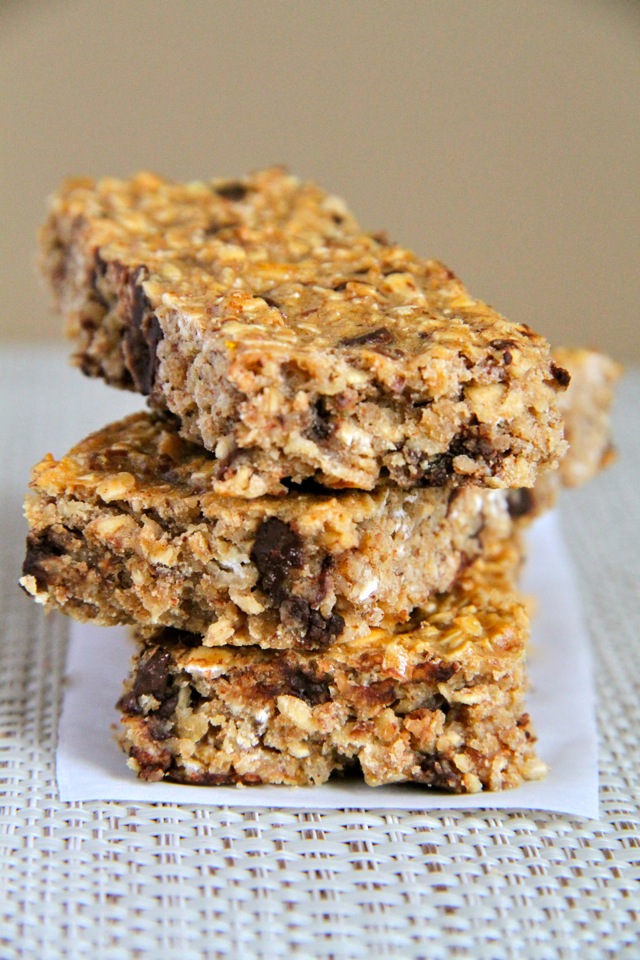 The perfect high protein snack that every fitness addict should know how to make. Simple to make, portable and delicious, it can be used in any situation when you need a healthy snack. This one has almond butter, oats and vanilla protein powder. You can search around for other delicious recipes and flavour combinations! Recipe: http://www.runningwithspoons.com/2014/01/07/soft-and-chewy-protein-granola-bars/

34. Homemade Energy Bites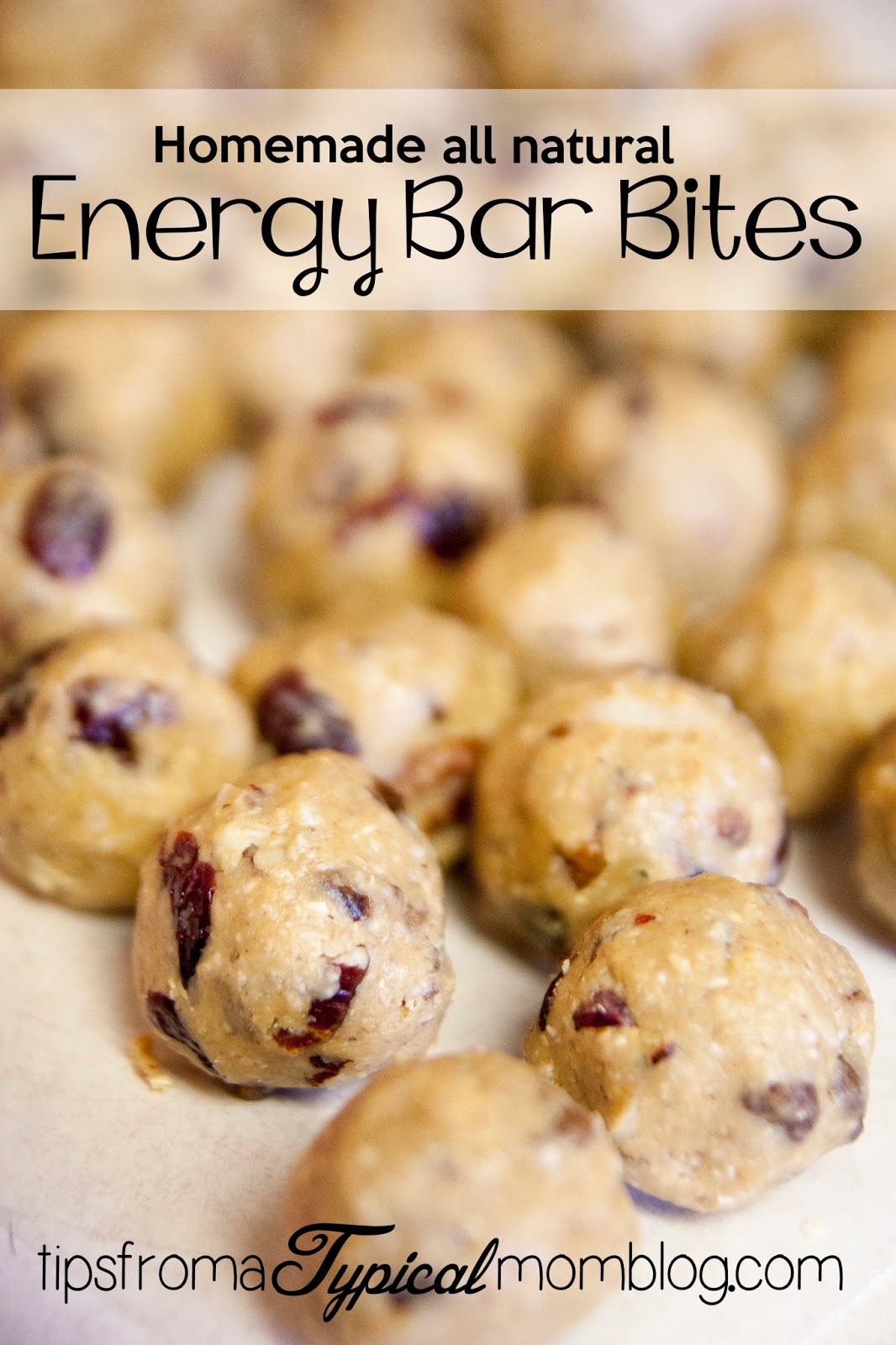 Like the homemade protein bars, another great recipe to know to keep your energy up all day. Delicious bites made from oats, peanut butter and other healthy foods that will keep you going. Fast and simple to make, no reason not to learn it today! Recipe: http://www.tipsfromatypicalmomblog.com/2014/02/protein-energy-bar-bites-recipe-dairy.html

35.Overnight Oatmeal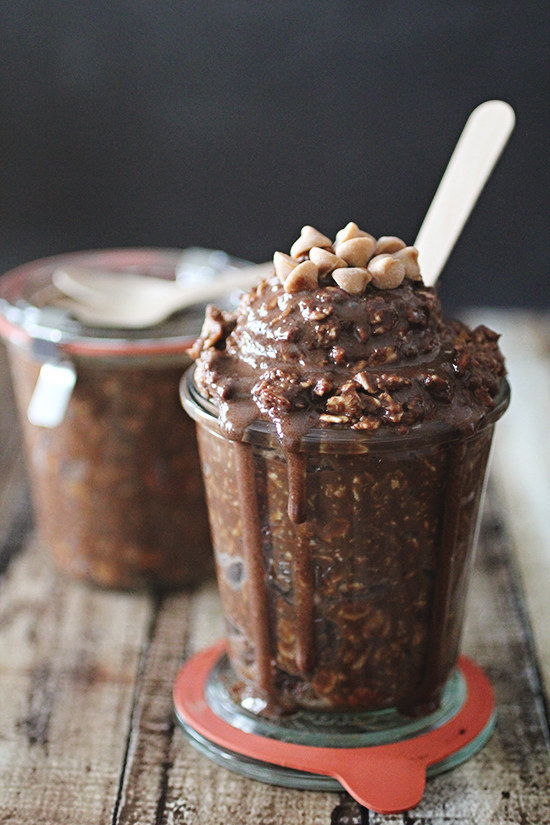 Overnight protein oatmeal is one of the simplest, tastiest, and most well-balanced quick breakfasts that can be prepared the night before you need and is ready whenever you need it in the morning. No excuses for leaving home without a healthy and filling breakfast again! Recipe: https://dashingdish.com/recipe/brownie-batter-overnight-protein-oatmeal/

36. Protein Pancakes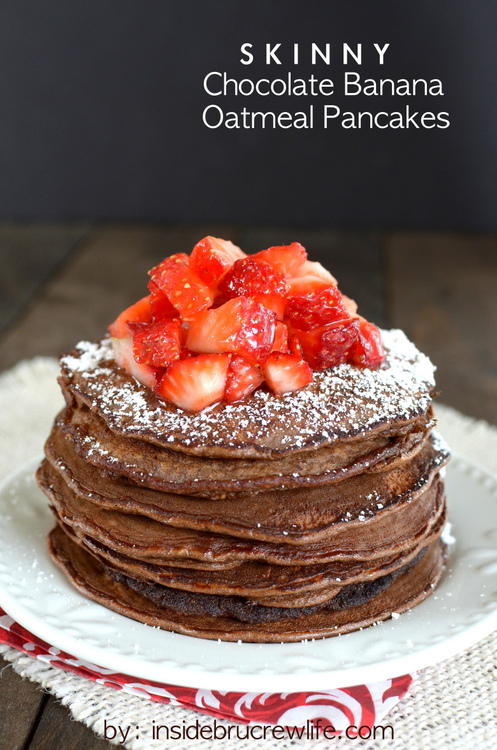 Protein pancakes are the perfect start to any day. Healthy pancakes made with protein powder, eggs, oats and bananas, that taste great, fill you up and set you up right for the day. Can be made more decadent by topping with more peanut butter and various fruits. Recipe: http://insidebrucrewlife.com/2014/05/skinny-chocolate-banana-oatmeal-pancakes/ Here are another 5 variations of protein pancakes for you to try: http://www.skinnymom.com/rise-and-shine-5-sinless-protein-pancake-recipes/

37. Homemade Protein Cookies

In any diet plan, there is usually some form of 'cheat' meal or day that rewards you for sticking to your diet for the majority of the week. These are important, as they keep a balance in your diet and your life and don't restrict you totally. These protein cookies are a great way to feel like you are 'cheating', but are actually eating something you can fit in your diet. Healthy, gluten free, no sugar and full of complex carbs, it's a great snack or treat to enjoy anywhere or at anytime. Recipe: http://thebigmansworld.com/2015/01/16/healthy-oatmeal-chocolate-chip-breakfast-cookies/

38. Healthy Pudding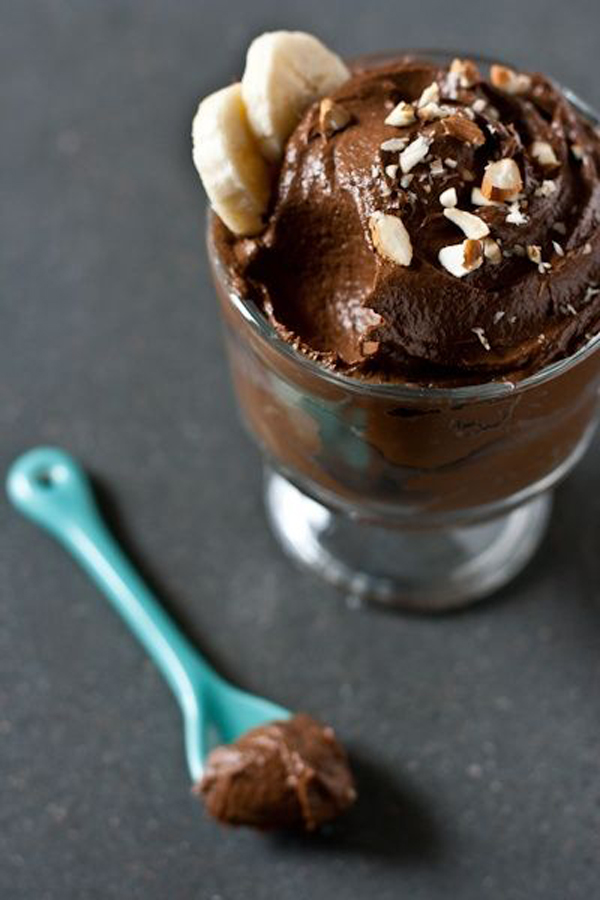 A great recipe to know (like the mousse below) for when you want a sweet treat but don't want to go overboard on sugar, fat and other additives that can put a dent in your diet. These puddings are made with bananas, avocados and protein powder to form a sweet, smooth and delicious pudding. Recipe: http://www.edibleperspective.com/home/2012/3/12/avocado-pudding-two-ways.html

39. High Protein Mousse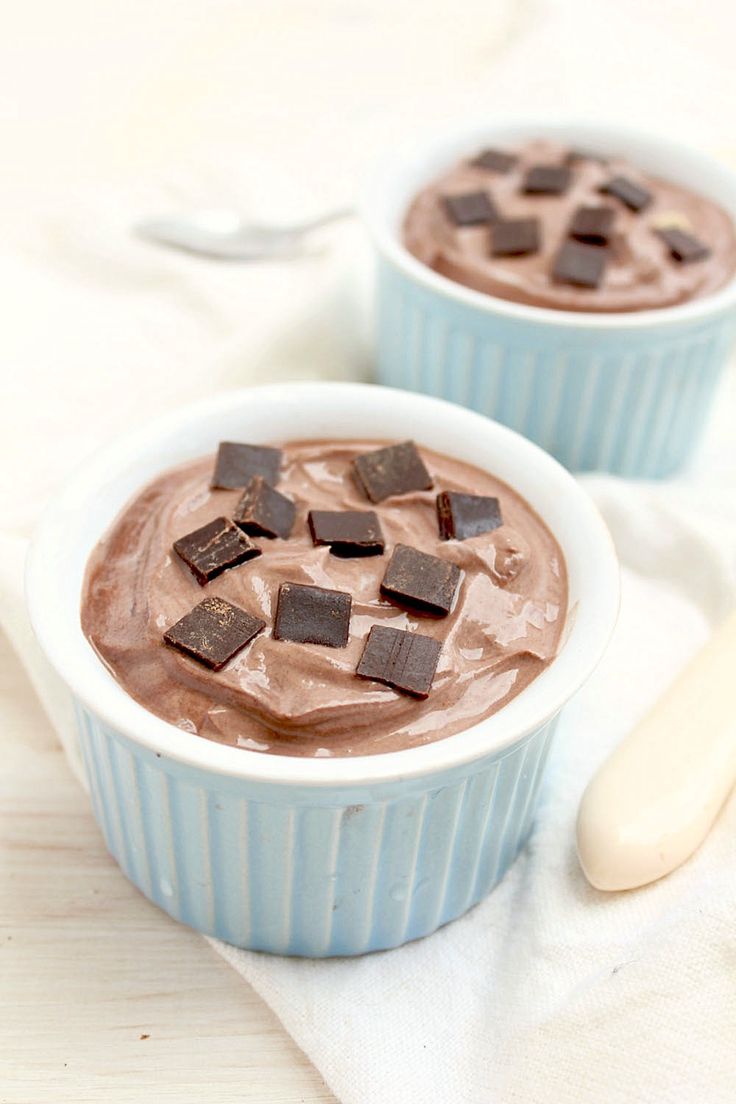 3 ingredients, 5 minutes, and you have yourself a sweet mousse that won't pile on the pounds. A brilliant, little recipes that you should know, that can be made as fast as you can reach for an unhealthy chocolate bar. Recipe: http://honeyandfigskitchen.com/2014/03/high-protein-chocolate-mousse.html