Monique Kabel – This WBFF Bikini Pro & Fitness Model Talks With T&T!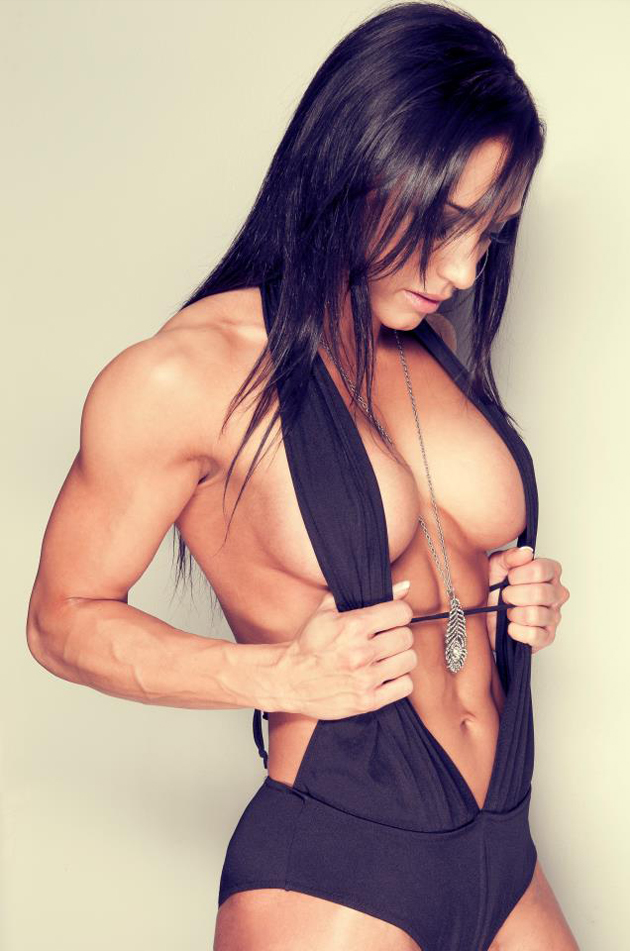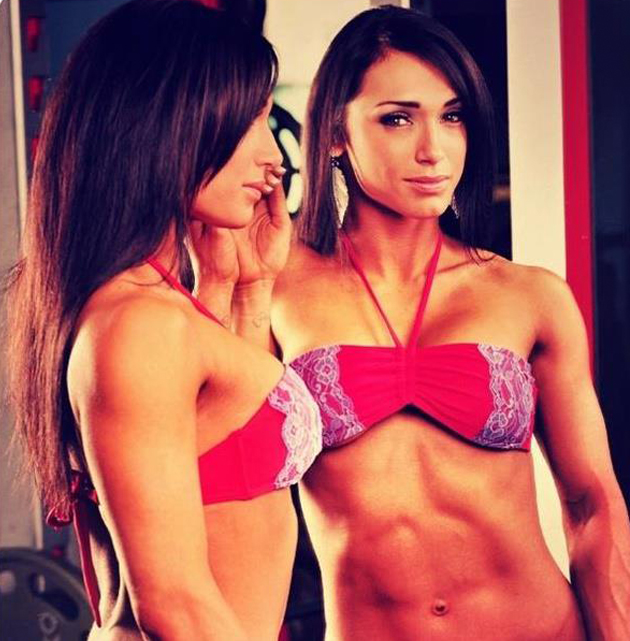 How Did You Get Started In Health And Fitness?
When I was around 19 years old I started hitting the gym and realized how much of a difference it made in not just how I felt about myself, my self-confidence but also how much better I felt from incorporating a healthy lifestyle.
What Is Your Best Accomplishment So Far?
Definitely when I was awarded my WBFF Pro Card in 2012. I had overcome some serious struggles during that show prep and was delighted when my name was called to receive my Pro card.
What Is Your Workout Routine?
Monday: Cardio + Abs
Tuesday: Full Body Circuit + Cardio
Wednesday: Cardio + Legs (heavy)
Thursday: Yoga + Cardio
Friday: Cardio+ Back
Saturday: Yoga + Plyo's
Sunday: OFF
*My workouts vary too much to get into detailed description!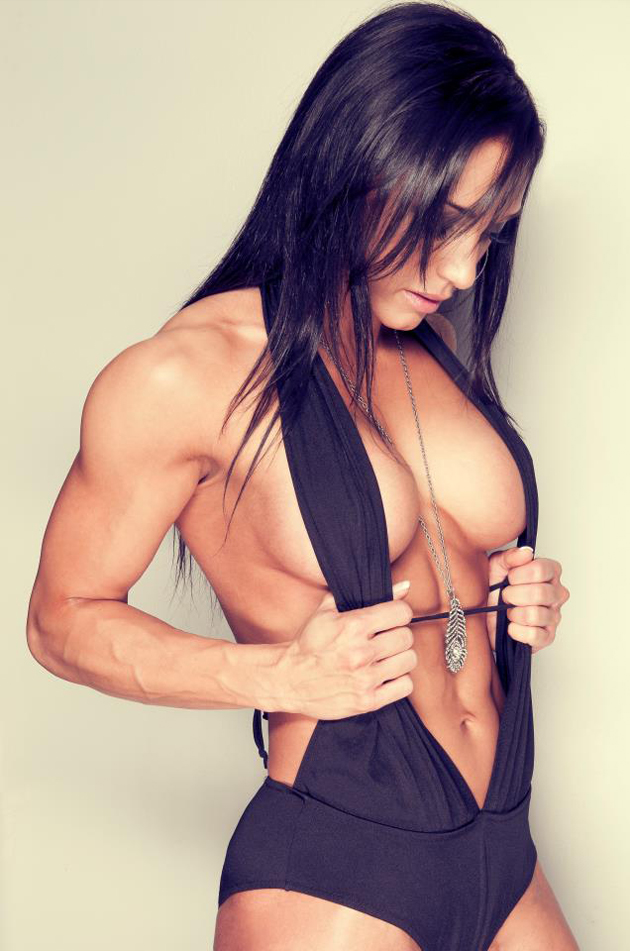 Top 3 Favourite Exercises and Why?
I couldn't name my top 3, but my #1 is definitely Squats! They work the whole body, plus who doesn't want to have a nice booty?
Favourite Form of Cardio?
I love to hike, and run.
What Is Your Diet Like?
Meal 1: Egg whites & Oats
Meal 2: Cashews, White Fish and Yams
Meal 3: Chicken + Spinach Salad
Meal 4: Protein Shake + Rice Cake
Meal 5: Chicken + Green Beans
Meal 6: Half apple + Protein Shake
Meal 7: Chicken Breast
I am currently in show prep so my diet is much more stringent that it normally would be. However my philosophy is that our bodies are our temples and I plan on treating mine right!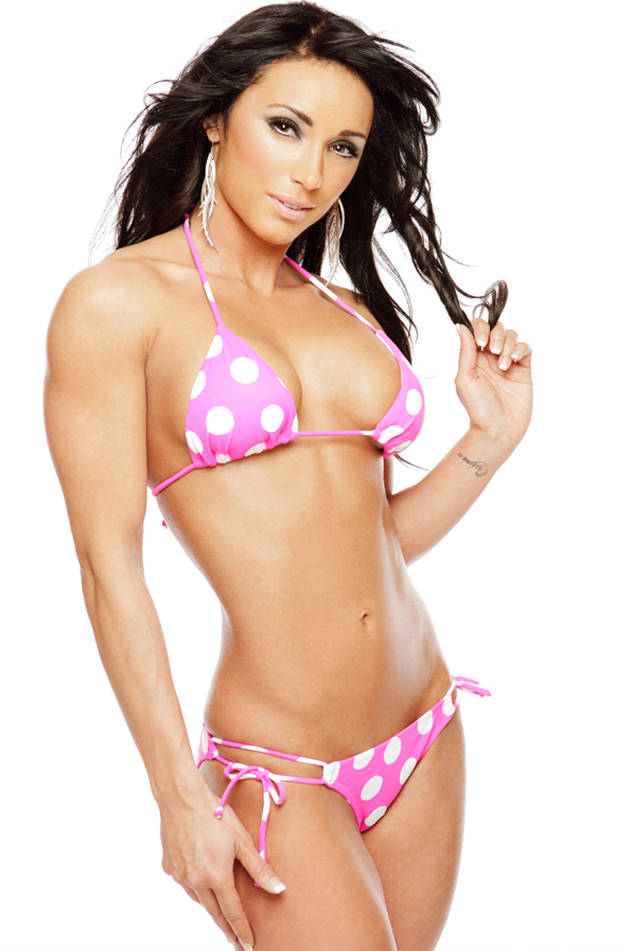 What Food Would We Find In Your Fridge?
I always have ample chicken, egg whites, green veggies and an assortment of mustards!

Any Classic Healthy Meals That You Always Eat?
One of my favourite meals when I am not in show prep is my coconut flour pancakes! I absolutely love them w/ strawberries and sugar free syrup!

Coconut Pancakes
Prep time: 5 mins
Cook time: 10 mins
Total time: 15 mins
Calories: 145
Fat: 5 grams
Ingredients
2 egg whites
1/4 cup coconut flour
1/2 cup almond milk
1 teaspoon vanilla
1/2 teaspoon baking powder
1/8 teaspoon salt
1/8 teaspoon cinnamon
Stevia (I use 1-2 packets.)
Instructions
Combine all ingredients and stir until thoroughly combined. (Be patient as this may take a few minutes.) Heat a greased nonstick skillet over medium high heat for a minute or two. (You want the pan to be completely pre-heated so the first pancakes cooks correctly.) Pour desired amount of batter onto skillet (I used two tablespoons to make medium-sized pancakes), and cook until golden, a few minutes on each side. Transfer to a plate and repeat with remaining batter, re-greasing (or spraying with cooking spray) between each pancake. Top at will and devour!!


What Supplements Do You Use?
I supplement with Magnum Nutraceuticals. I have tried many different products but I find this line really covers all of my basis from keeping my immune system up to great pre workouts to keep my energy high at the gym.
What Are Your Tips For Beginners?
Start off gradually, and realize that you are making a life style change. Strive for progress not perfection!
How Do You Handle Set Backs & Bad Days?
With a grain of salt!  Everyone has them, no one is perfect! Accept it and move on. Each day is an opportunity for a fresh start.
Did You Make Any Mistakes When You First Started Out?
Give Your Best 3 Health Tips That People Can Implement Right Now
Stay away from food that comes in frozen boxes or is processed. Sweat for at least 30 minutes a day, and SLEEP! All are fundamental for taking care of your body.
Your Best Tips For Losing Those Last Few Pounds?
Hire a trainer, and trust them. They are the professionals. So many times I see competitors dialling themselves in, or cutting their carbs too early out. Trust the process.
Other Than Fitness, What Are You Interested In?
I love yoga, travelling and reading a good book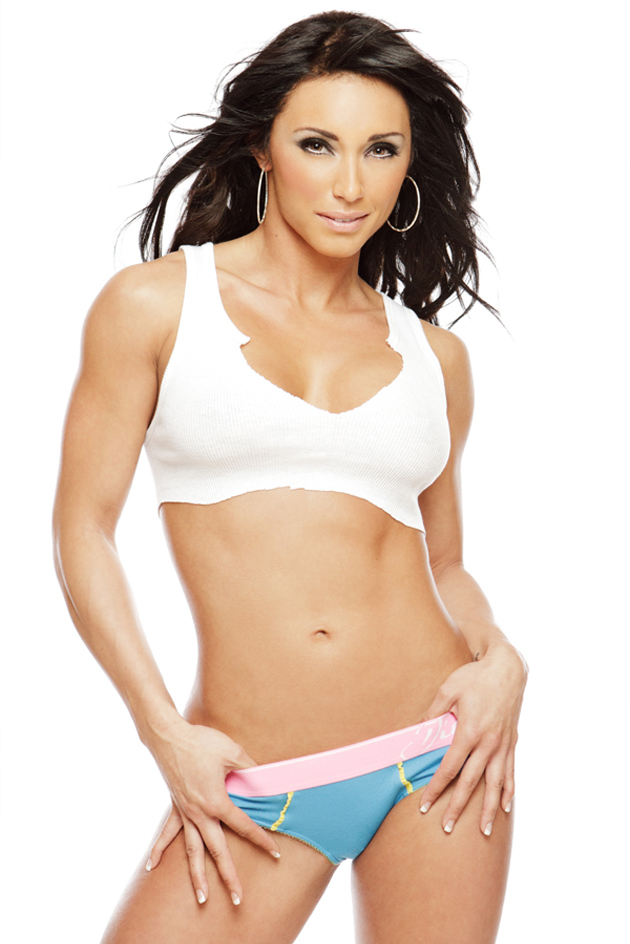 What's Your Funniest Moment at the Gym?
Too many to list!! Anyone who competes knows that towards the end of show prep your coordination seems to fall apart on you too, or mine does anyways. Probably the endless times I've ran into equipment LOL
Where Does Your Motivation Come From?
Mostly from within myself, I consider myself very self -motivated, but having like-minded friends and family helps keep me going when I am having a hard time!
Favourite Fitness Models? Inspirations?
The most inspirational people in this world are the people who don't think that they can achieve their fitness goals, but find a way to not only change their thoughts, but their physiques. This is why I love being a personal trainer. The reward is in watching others do what they thought they never could!
Favourite Quote?
"Your greatest wealth is your health" -I truly believe in taking care of the body, from the inside out, and from every aspect. Physically, Mentally and Spiritually.
For More Of Monique Kabel Please Visit:
Website: www.moniquekabel.com
Facebook: MoniqueKabelFitness
Sponsor: www.hardmagnum.com