Super Healthy Blueberry Chocolate & Banana Nicecream To Start Your Day!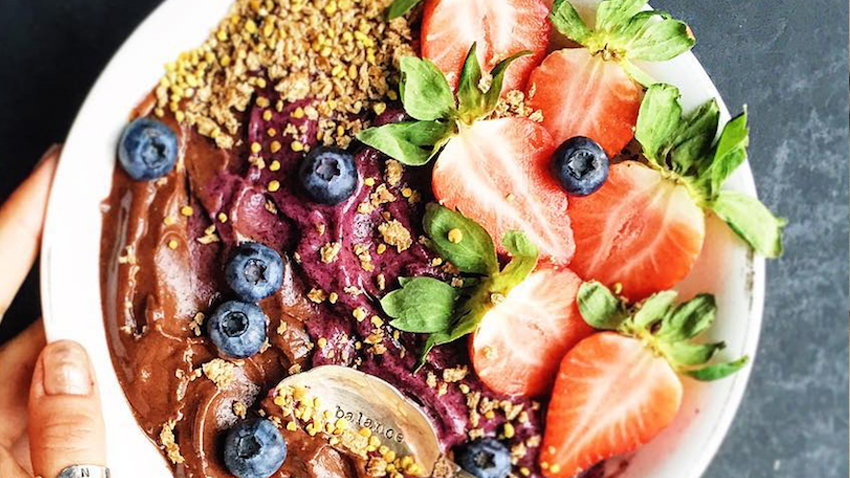 Want a delicious recipe that is packed full of fruit, antioxidants, vitamins and minerals? Want to enjoy a bowl of ice cream without feeling guilty? Then "Nicecream" might be just the thing you are looking for.
The dish that has become incredibly popular all over Instagram and social media. It blends up frozen fruit (usually bananas) into a smooth "ice cream" that is creamy, healthy and tasty! It satisfies the craving for something sweet and cold like ice cream but without all the sugar, fat and additives!
Below is a nice cream recipe with bananas, blueberries and cocoa powder, to create an amazing, chocolatey bowl that is perfect first thing in the morning or as a snack at any time of day! Adding on some toppings like fruit and granola helps add even more flavour and texture!
Created & Photographed by Laurel. Check out her Instagram, here: Sarndilia for more delicious, (mostly gluten free), healthy vegetarian and vegan recipes! Some of the healthiest, flavourful breakfasts, meals and snacks around!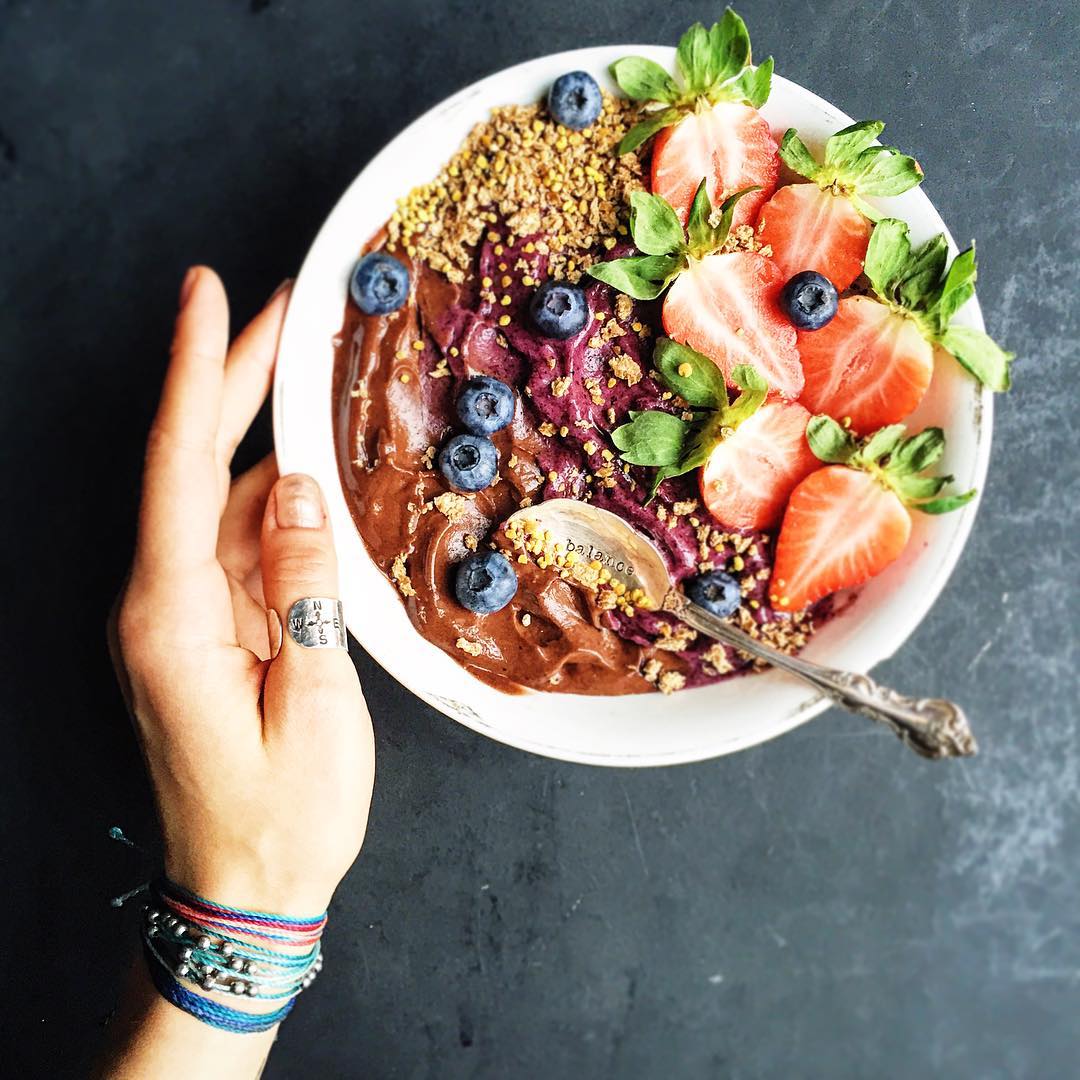 1. Blueberry Chocolate Banana Nicecream
Ingredients:
• 2 ripe bananas, cut into chunks and frozen
• ½ cup blueberries, frozen or fresh
• 1 TBS 100% cocoa powder (I use Valrhona)
• 2 tsp vanilla extract, separated
• Recommended toppings: fresh berries and granola
Directions:
1. Combine half of the frozen banana chunks in a food processor or high-power blender with the blueberries. Pulse until it reaches a consistency similar to Dippin' Dots, or small round chunks. Scrap down the sides of the processor and add 1 tsp of vanilla, then process or blend until smooth and ultra thick.
2. Pour out the blueberry nicecream into a bowl and set aside.
3. Add the remaining frozen bananas to the processor or blender and add the TBS of cocoa powder, pausing halfway through to scrape down the sides and add the remaining tsp of vanilla. Process until smooth and thick.
4. Pour out the chocolate nicecream into your bowl with the blueberry nicecream, and add fun toppings!
Author:
Check Out Laurels's Instagram For More: Sarndilia