Hope aka Yoyoguru's 80+lb Weight Loss Transformation While Battling Hypothyroidism!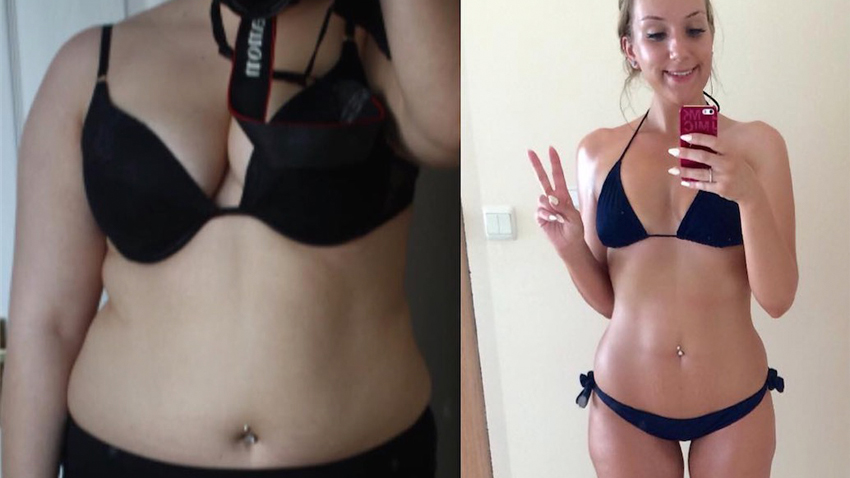 Come fight the battle against obesity with me! I'm pro healthy, not pro skinny and I aim to raise awareness, helping prevent obesity and all the possible health conditions associated with it! I'm all about small, do-able, healthy lifestyle changes that add up to a big, fat (no more), positive difference! My weight used to yoyo ALOT due to hypothyroidism and I have been through this journey 2 times before!
The first time I didn't focus on the lifestyle choices and instead just focused on the scales and routine! I personally couldn't maintain this for long and fell off the wagon; piling on the pounds! The second time I decided to focus on making a better me, no matter what the scales said and I worked and continue to work every day to try and accept and love myself! I did some research and aimed for daily positive lifestyle choices to help me live a healthier life, build my confidence and made me want to treat my body with the respect it deserves, to create a new, genuinely nicer me! These changes added up though to my surprise and I successfully lost 82lbs; 24lbs more than the 1st time, reaching 150lbs! ☺️
My condition is better managed now, however it's not perfect; neither am I, and I still yoyo, but not as much! I'm currently settled in the 160's, aiming to get back to a healthy bmi for me which is 120lbs to 150lbs and to try and control my thyroid and maintain a healthy weight! If I can help just one person I'll be happy!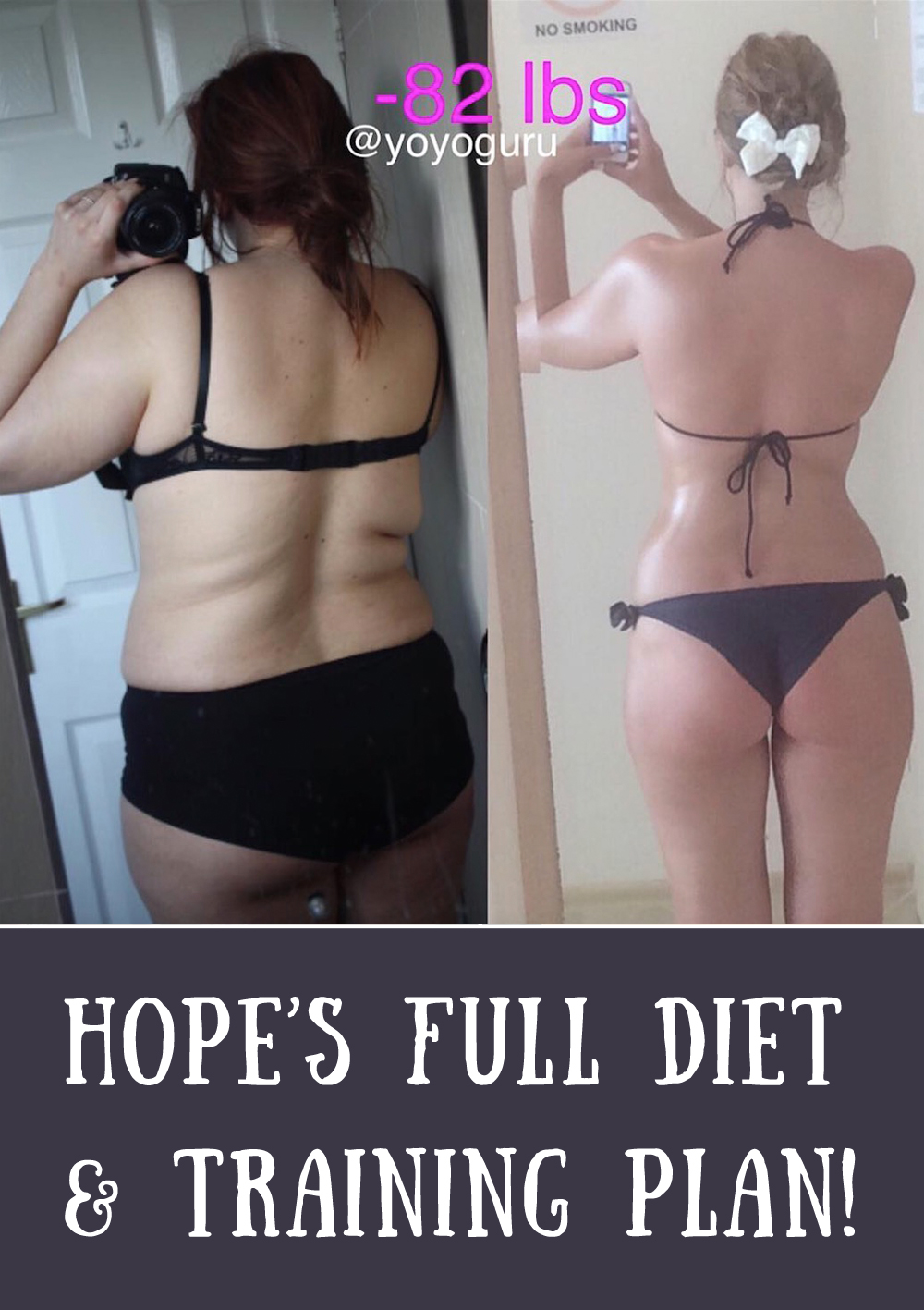 Check Out & Follow Hope On Social Media Here:
Instagram: @yoyoguru
Snapchat: @yoyoguruhope
YouTube: yoyoguru Hope (New Channel)
Weight Loss Diet:
So, dieting is not a piece of cake.. It is hard work in the beginning (the middle and sometimes the end, too) but it beats having to live with the possible health issues that obesity can lead to like high blood pressure, high cholesterol levels, cardiovascular disease, respiratory conditions, cancer, musculoskeletal issues and even death… This list goes on, but as shocking as it seems, people suffering with conditions caused by obesity sometimes do not.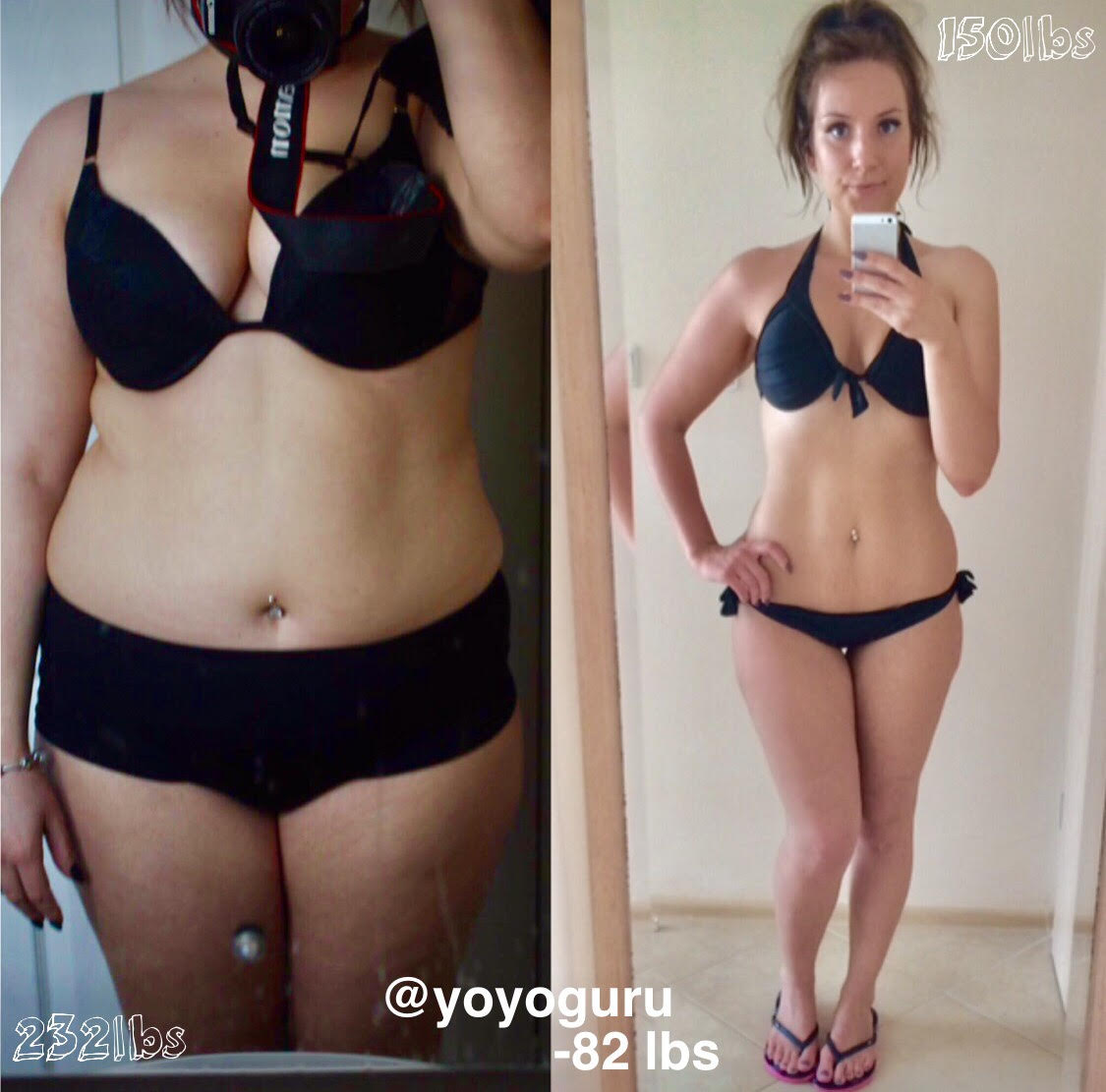 I've been on a 'diet' everyday for as long as I can remember and I never actually lost any weight, because I just didn't stick to it or have the motivation! I would always put the blame on my hypothyroidism, the weather or even the season! When I realised that every excuse in the book would never actually make me healthy or happy, I decided to do something about it, so I started to make small changes to my diet and activity levels on a daily basis.
This is why I don't really class it as a diet, just a way of life because I don't have set days for 'cheat meals' or 'treats' but instead, live my life enjoying the unplanned moments, but make general, little, healthy changes that all add up to make a big difference!
Instead of eating fried, sugary or generally fatty foods every day, I'd swap them out for a healthier option (read the labels and just compare). So, for example, for breakfast I would have some fruit, porridge with skimmed milk or bran flakes for fibre instead of a bowl of sugary cereal or a bacon sandwich.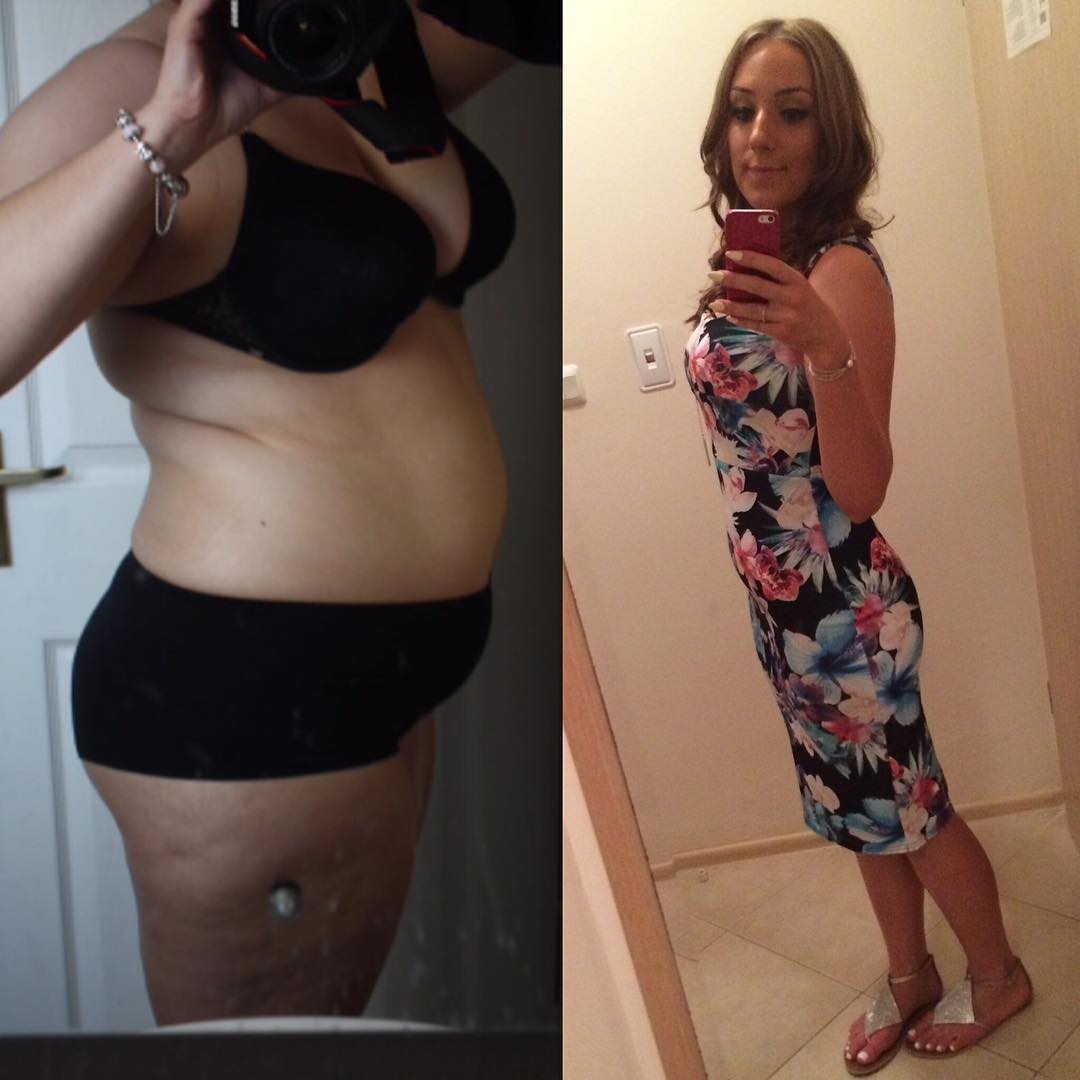 For lunch, instead of something quick and greasy, I started off by trying grilled chicken salad (and sometimes my own tears… Because I use to hate salad and lacked ideas) but I found that would tied me over until dinner time! I went on Instagram, Pinterest or even just google and there's a wealth of recipes for healthy food ideas for every meal!!
I have such a sweet tooth though, and I'm not going to sugarcoat it, because I'd probably try to eat that too, but crisps, chocolate and sweets are my downfall! I found it really hard not to eat all the junk food I loved, but I found that if you just don't buy it, then you have to go out of your way if you really want it! Instead, I snack on fruit, nuts, crackers or if I really want, just one, small packet of sweets (not the share bags, no, naughty!) Because I have issues with portion control, before snacking I would drink a glass or two of water or sugar free pop and wait 10 to 15 minutes to decide if I really was hungry or just bored!
For dinner, I find it quite easy because I love veggies and grilling food takes no time at all! Try to chose meat with less fats in them to take care of your ticker and try not to add too much salt! I clucking love chicken and it tastes wonderful with a few herbs and spices added in! Try taking a look at what makes up a healthy, balanced diet and getting some ideas to suit you!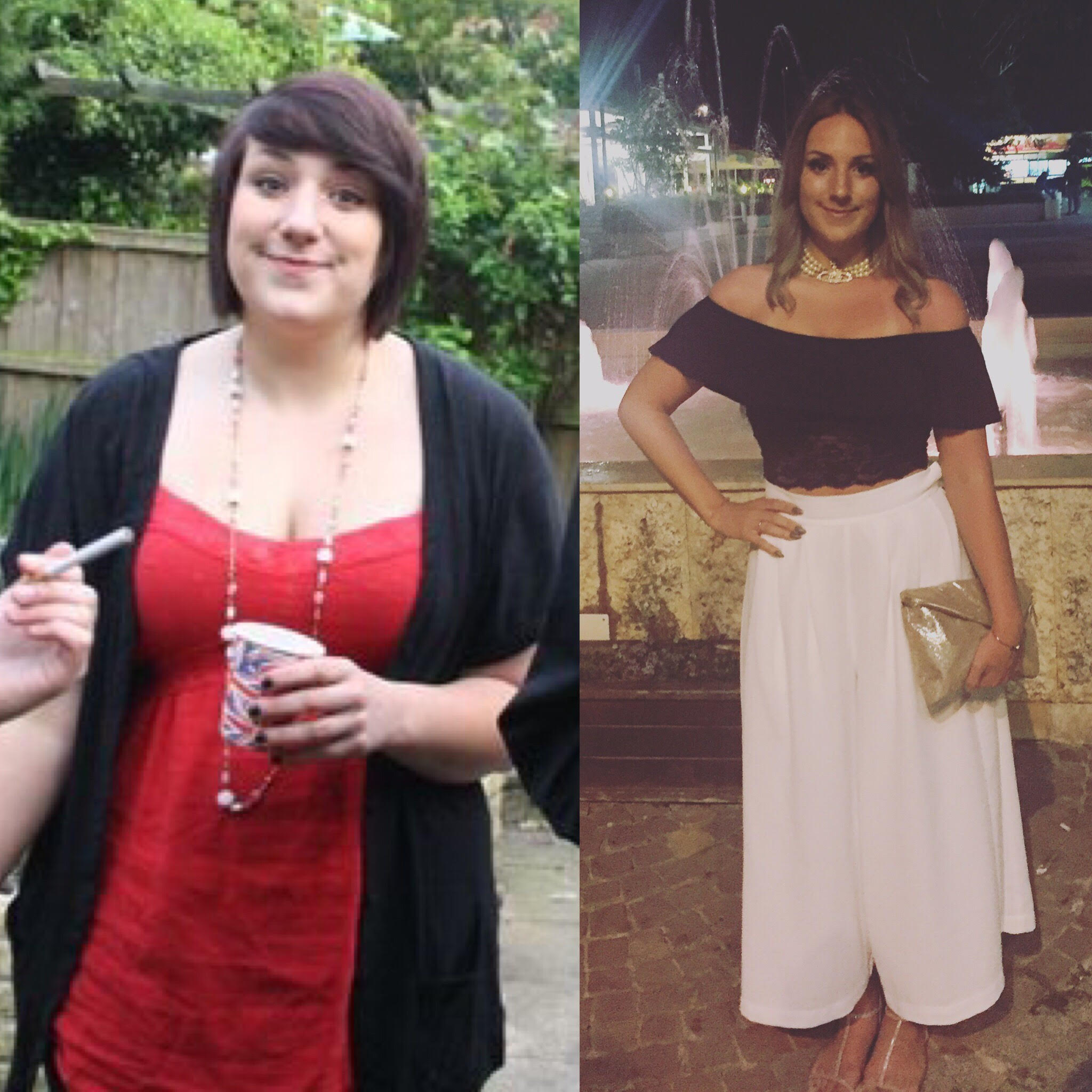 Weight Loss Workout:
I started by just increasing my activity levels in general. Anything is better than nothing! I started to walk more, dance in my house, do more chores, walk the dogs further, literally anything! I built up enough courage to join a dance aerobics class in the community, which was held twice a week and as it was fun, it didn't feel like that much hard work (I thought I was dying the first class, but I didn't.. Just make sure you go back, it gets easier!)
I turned my walk into a jog and started just running round my neighbourhood and then came home to do a few leg, arm, ab exercises in my living room.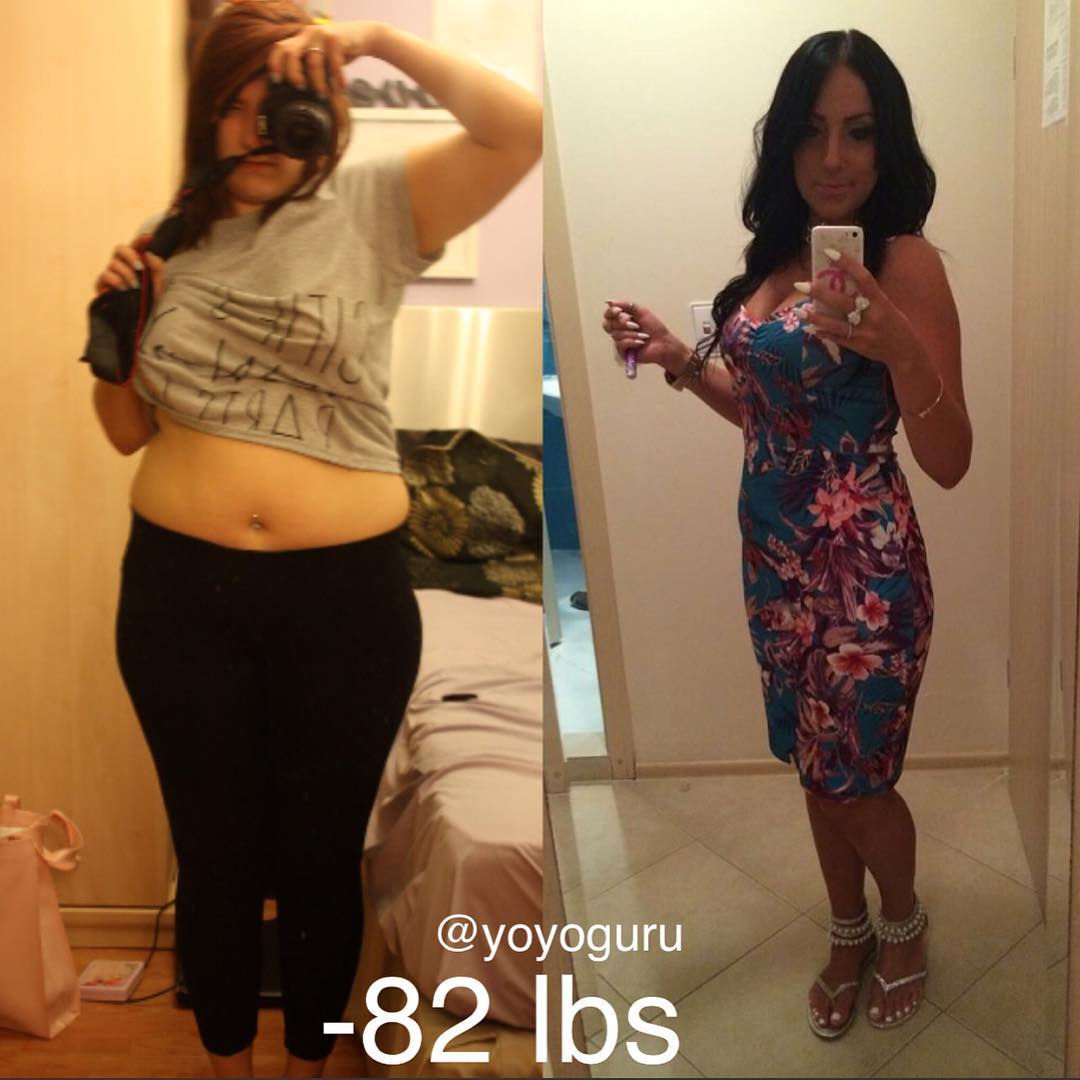 Before Stats: 22, 5ft 7, 16stn 8lbs (232lbs) After Stats: 22, 5ft 7 (wish I would have shrunk from all that running 😒) 10stn 10lbs (150lbs)
Interview Questions:
What Was Your Diet Like Originally?
Fast, cheap, greasy and easy. Lots of fried food, quick food like pasta and rich sauces and anything salty, fatty or sugary!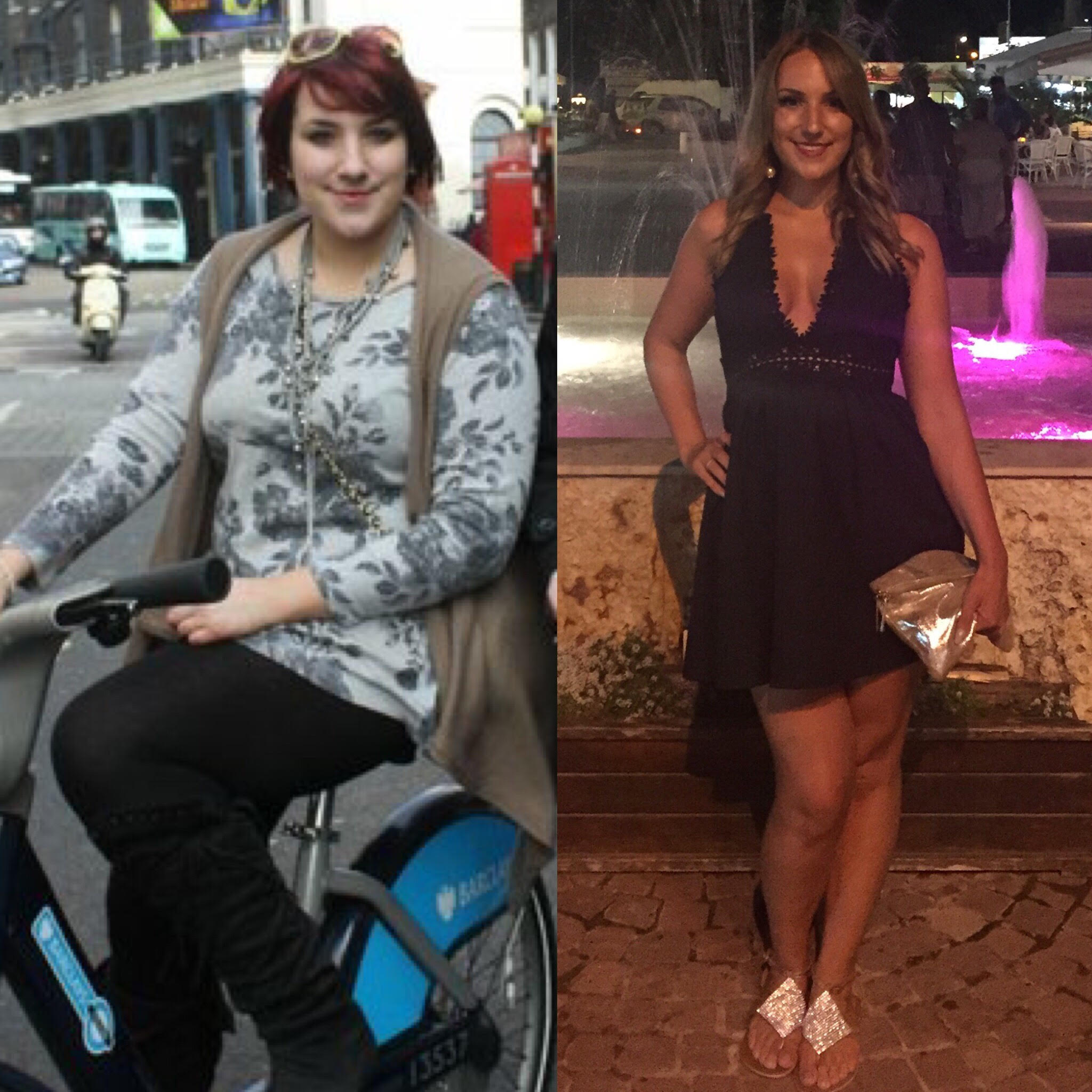 What Made You Start Getting Healthy?
I decided to stop living in denial, stop making excuses and get healthy the right way!!
What Small Changes Do You Think Had The Biggest Impact?
Drinking lots of water instead of sugary drinks to meet my recommend daily intake. Drinking oodles of water has so many health benifits. It helps to boost metabolism, keeps you hydrated so your body can get rid of all the toxins, improves your mood, relieves fatigue and much, much more!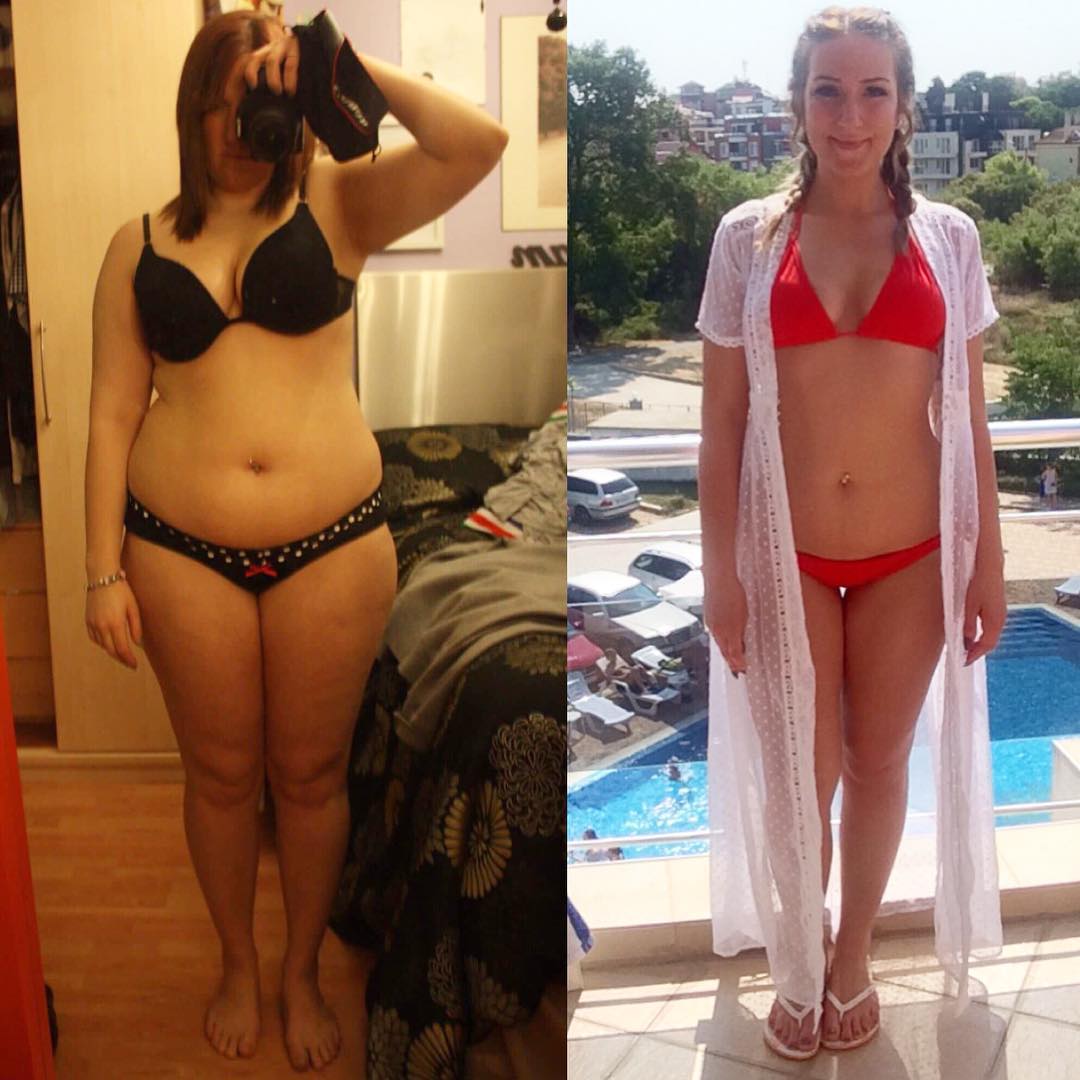 How Did You Stay Motivated?
Instead of focusing on how much weight I had to lose, I made mini goals and tried to smash them and focused on how well I was doing and how far I had already come!
Were There Any Particular Tough Points On Your Journey?
Christmas…. Christmas was hard… New year was even harder because of the plethora of chocolates and sweets in the house!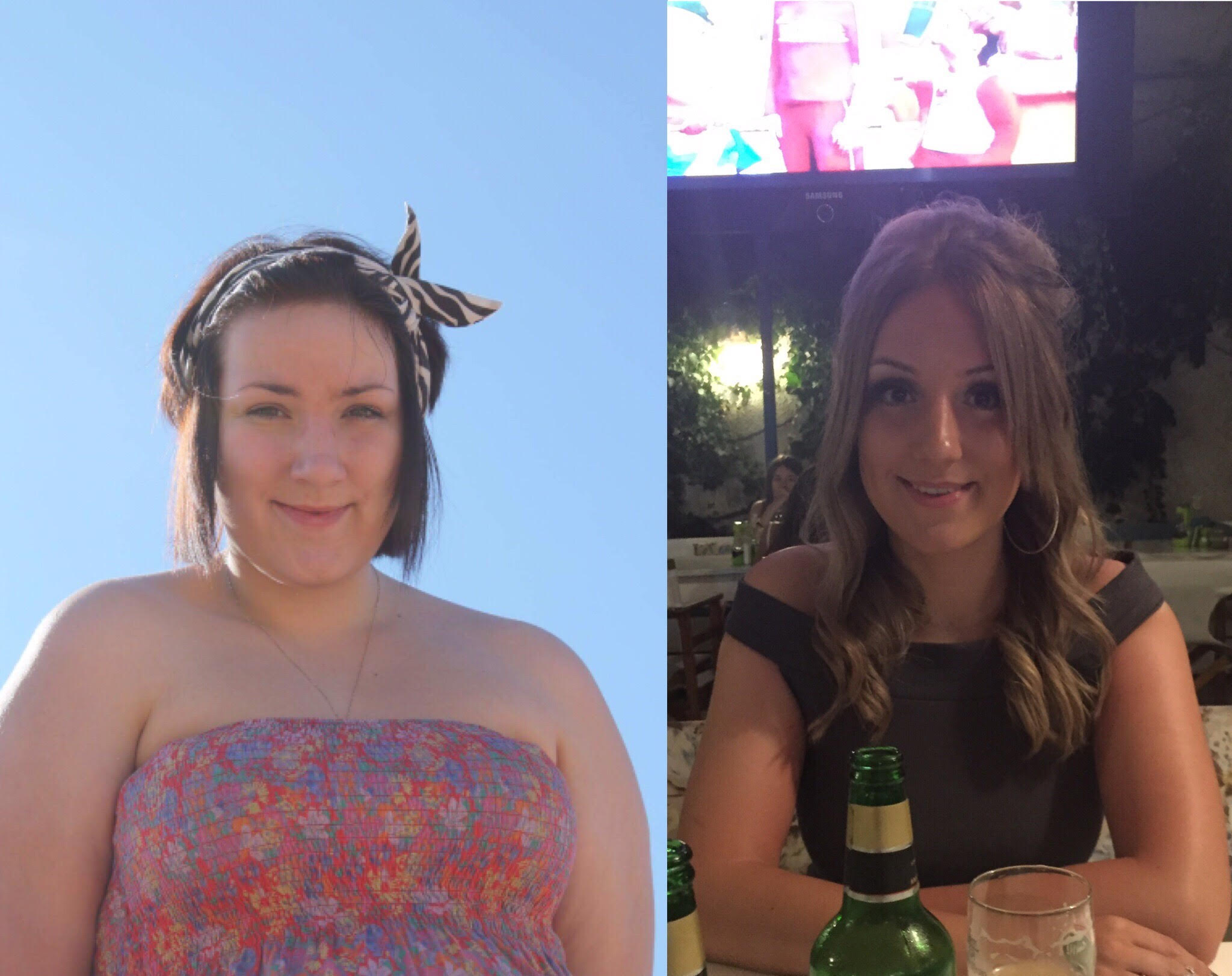 What Advice Would You Give Someone Looking To Lose Weight?
Do this for you. No one else. Love yourself and be confident no matter what size you are, but don't get complacent with your health! Also, don't fall in love with a pastry chef… He will only dessert you…
What Are The Most Common Questions People Ask When They See Your Incredible Change?
"What is your secret?" Unfortunately, there is no secret! There is no cheese diet that will help you cheddar few pounds… There is only hard work, determination, healthy choices and the correct mindset to make it happen!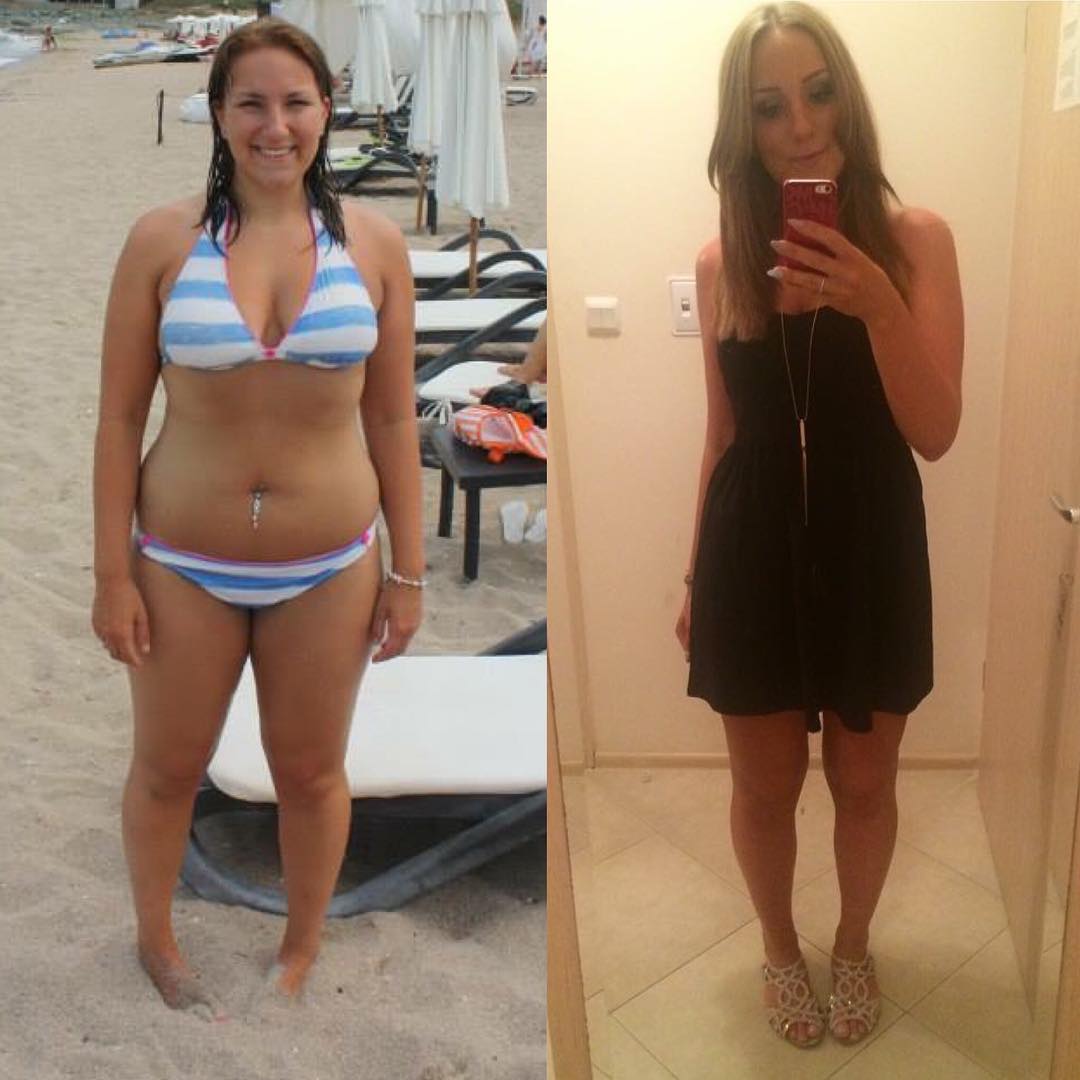 What Are Your Favourite Healthy/Weight Loss Recipes?
I love soya meatballs or grilled chicken with a tomato sauce (chopped tomatoes) mixed with lots of herbs, spices, kidney beans, onions, mushrooms and peppers on a bed of whole grain pasta! (a small bed though, not enough to feed the 5000, don't make the dreaded pasta portion error and accept it as a challenge!)
How Do You Feel After Completing Such An Amazing Transformation?
I do yoyo in weight, but instead of yoyoing 5-6 stones like I use to when I lost weight unhealthily, I only fluctuate 7-14lbs now! I find it hard to maintain though, especially when my thyroid starts playing up but also, because we are all human and snaccidents sometimes happen…