Ripped Figure Competitor & Fitness Model Tina Nguyen Talks With T&T!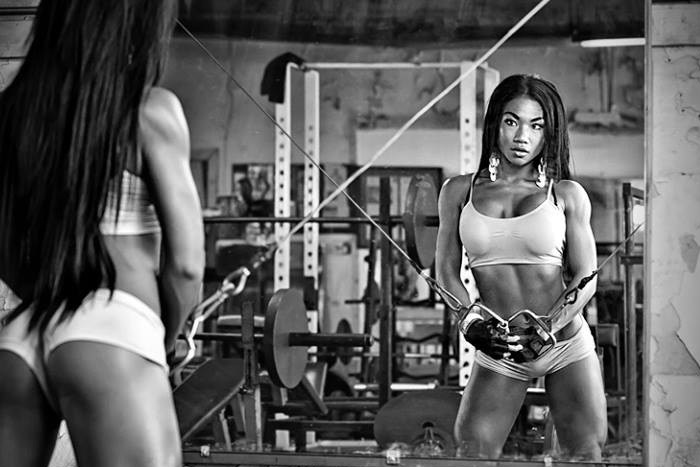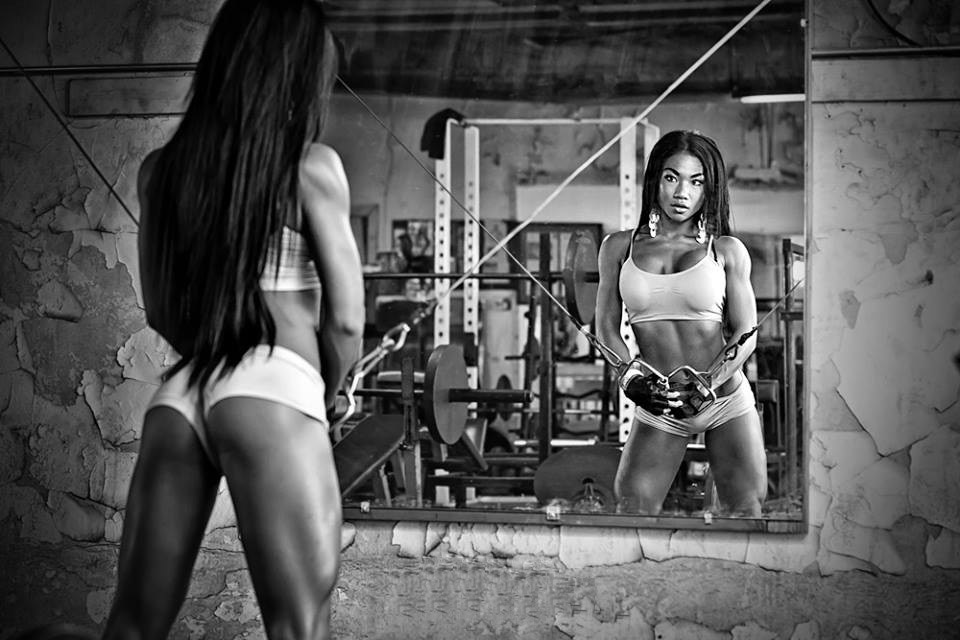 How Did You Get Started In Health And Fitness?
I was getting ready for a pageant and needed to lose some weight, so I got a gym membership and started working out (I had no idea what I was doing obviously :)) Then one day I came over to a friends house and they were talking about getting fit, I told them "I just don't have time, I'm too busy". That night I came home from my friend's house, realized I was done making up excuses for myself then I started training 🙂

What Is Your Best Accomplishment So Far? Proudest Moment?
I'm proud at my body transition I have made over the past 3 years; it's been such an amazing journey and experience. I also placed 2nd and qualified for nationals at the biggest state's show in Texas, as my first competition ever! It was such a great moment knowing that your hard work and dedication is recognized on the stage. I absolutely loved it!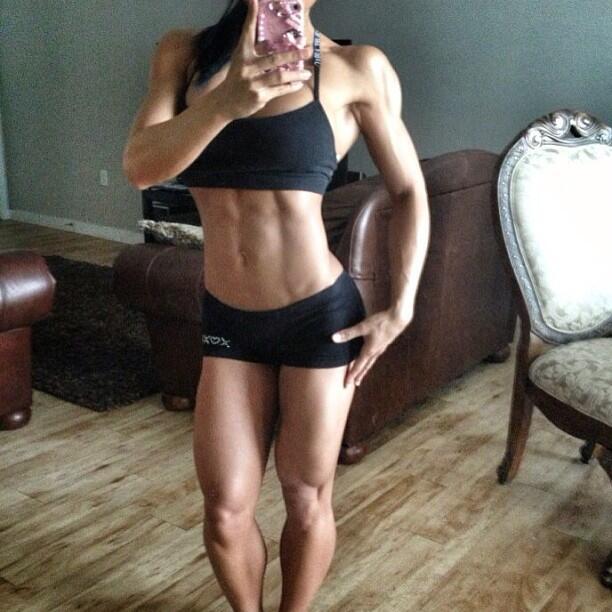 What Is Your Workout Routine?
Monday: Arm (tri and bi) about 3 sets each (2-3 different work outs) and 25 reps each set
Tuesday: Glutes and Hams about 6 sets each (4 different workouts) and 25-50 reps
Wednesday: Lower back and light lats about 3 sets each (2 different workouts) and 25 reps
Thursday: Off
Friday: Light shoulder and calf about 3 sets each with 2-3 different workouts- 20 reps
Saturday: Glutes and quads 5 sets each with 2-3 different work outs about 20-30 reps
Sunday: Off

Also I work abs 3 times a week in between my workouts
What Is Your Diet Like?
Meal 1: Oats and egg whites
Meal 2: Carbs and 4oz of chicken with asparagus
Meal 3: Protein shake (VPX syngex)
Meal 4: Sweet potato and chicken
Meal 5: Asparagus and Lean sirloin
Meal 6: Protein shake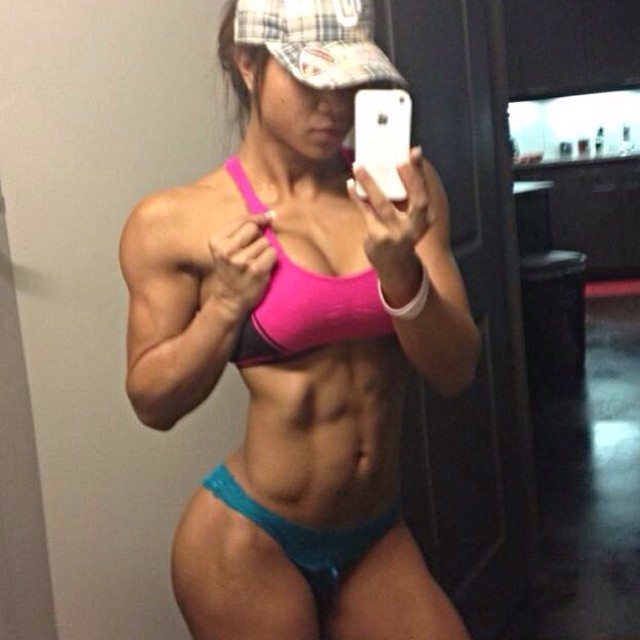 You have to set a goal, determine what exactly do you want or how much do you want to change your body and your lifestyle. It's not easy, but slowly it will push you to work even harder and becomes an amazing hobby addiction
What Food Would We Find In Your Fridge?
Lots of eggs. Lots of chicken and lean beef, sometimes tilapia but I tend to switch my protein as I get tired of eating one lol. Other than that lots of veggies and sauté onions and mushrooms!

What Supplements Do You Use?
VPX meltdown fat burner
VPX syngex (protein)
VPX zero carbs (protein)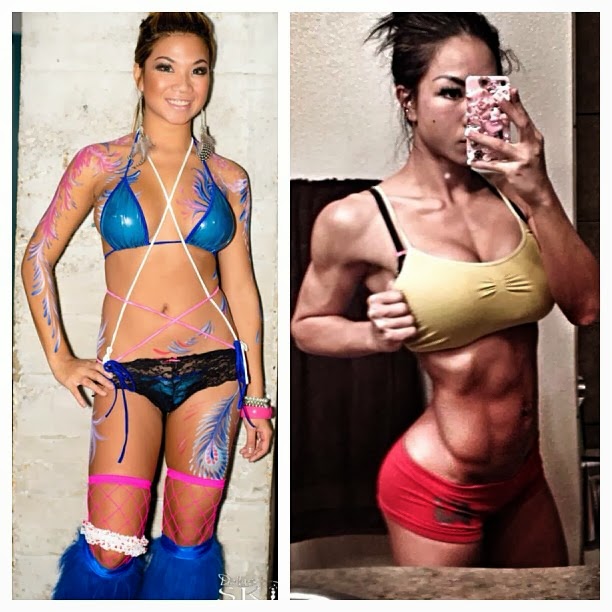 You Have An Amazing 'Booty' Transformation Pic! Can You Tell Us How You Achieved This Transformation?
It was very difficult for me to have gone through this journey up to date. I remember the days where I couldn't even do 20 minutes of stair steppers without complaining or the kick backs without whining about how heavy the weight was. Yet I kept pushing and wanted to make a difference in my body and my life 🙂 I trained consistently (still do) glutes and hams back to back!

What Are Your Tips For Beginners?
You have to set a goal, determine what exactly do you want or how much do you want to change your body and your lifestyle. It's not easy, but slowly it will push you to work even harder and becomes an amazing hobby addiction. Now even when eating I can't stop thinking about how much meat I am eating or if it's cooked in too much salt or oil, it has changed the way I think and my life in general I can't express how amazing the feeling is. Get a good coach will want to spend time with you one on one to push you, train hard, sleep a lot and drink tons of water! Don't miss you meals either 🙂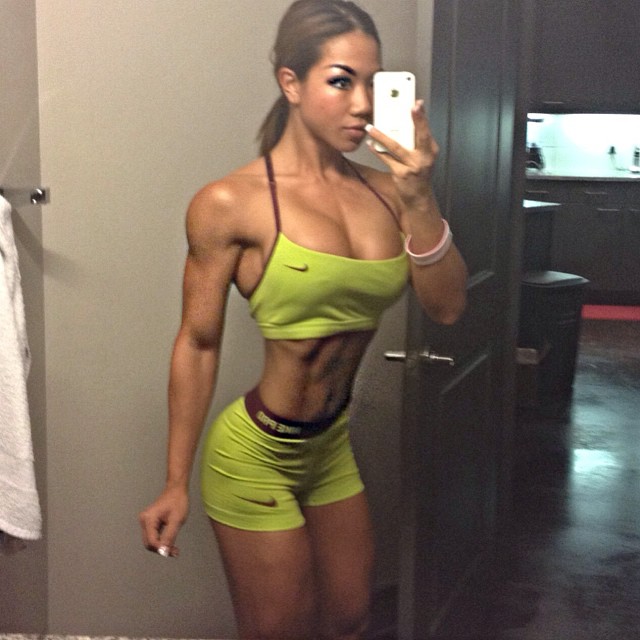 How Do You Handle Set Backs & Bad Days?
I'm a human; sometimes I don't like doing cardio or eat lean meat. Sometimes I treat myself with yummy meals because my body craves it. Some days I get tired and stressed out and not motivated. Yet I always find a reason to push myself to work and remind myself why I am doing this, can't stop and won't stop!

Did You Make Any Mistakes When You First Started Out?
Of course! I've made plenty 🙂 I'm sure we all have at some point. I didn't know what to eat, how to eat, how to train, you name it, I did it!

Give Your Best 3 Health Tips That People Can Implement Right Now:
Again I'm going to reinforce this over and over:
You need to drink water
You need rest
You need sleep
You also need to eat all your food! Do not be influenced by anyone else that's around you 🙂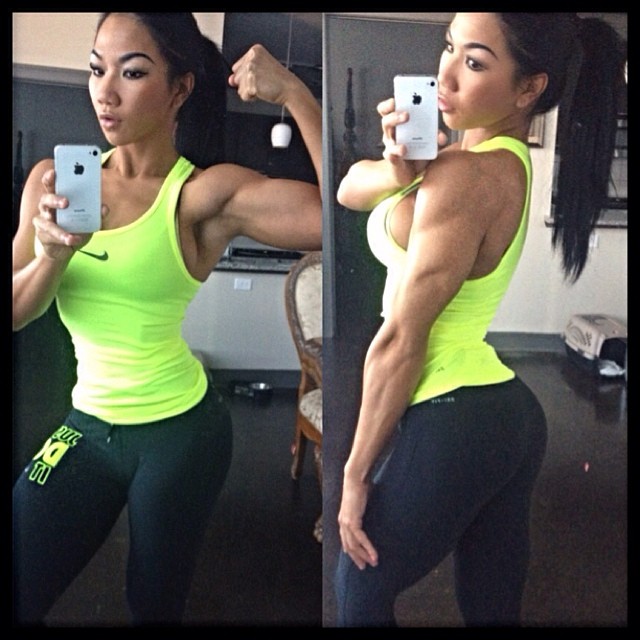 Your Best Tips To Getting Into Contest Shape/Losing Those Last Few Pounds?
Cut out carbs, good amount of cardio at least 5 days week cut out sweets and sugary food. Also not so much sodium as well.

Other Than Fitness, What Are You Interested In?
I'm interested in furthering my education and become a doctor of medicine in the future. That is my main goal. I do also want to achieve my IFBB pro card in figure if all possible 🙂 (ok that was going back to fitness was it? Lol) I love learning new things, achieve impossible things, set a goal and pursue to make it happen!

What's Your Funniest Moment At The Gym?
When I'm singing out loud while doing cardio and people look at me funny lol

Where Does Your Motivation Come From?
Myself….I want to do what's best for me and I want to be the best version of myself. I continue to work and work harder every day 🙂 No set backs, no slowing down, just keep pushing !

For More Of Tina Nguyen Please Check Out Her:
Instagram: @tinang13
Facebook: https://www.facebook.com/tinatnguyen13
Any Emails: [email protected]
Sponsors: SixDeuce clothing wear, VPX sports supplement, RavishSands Figure suit 🙂