Pecan Cinnamon Baked Oatmeal Recipe For The Perfect Healthy Breakfast!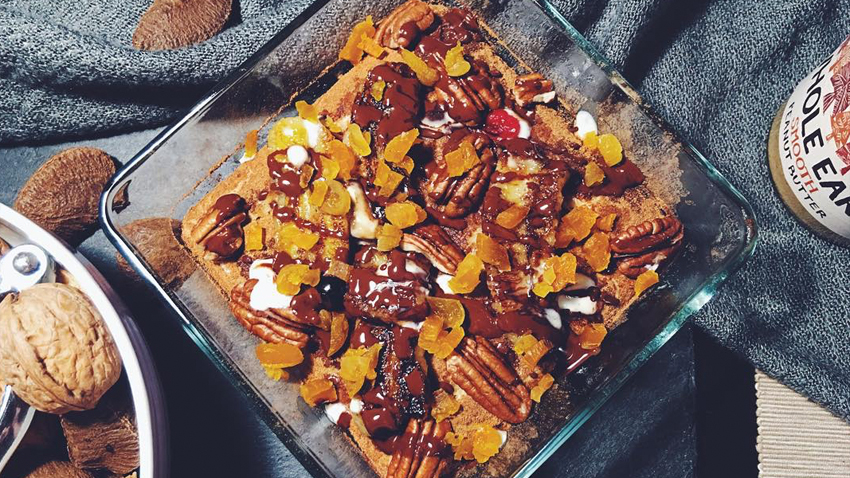 Baked oatmeal is an amazing way to start your day. Getting in those slow release carbs, combined with the healthy fats from cashew butter and other toppings that help keep this breakfast interesting and delicious, is a sure fire way to start your healthy eating off with a bang!
As with all these recipes, you can give it a go exactly as it is, or you can substitute like for like ingredients to ones you would prefer instead. Maybe replace apricots with cranberries or blueberries. Maybe swap cashew butter for almond butter. It's important to make your recipes fit you and your tastes!
Recipe developed and created by Kia (Kiafruk). Check out her Instagram here for more delicious and healthy recipes: https://www.instagram.com/kiafruk/
Pecan Cinnamon Baked Oatmeal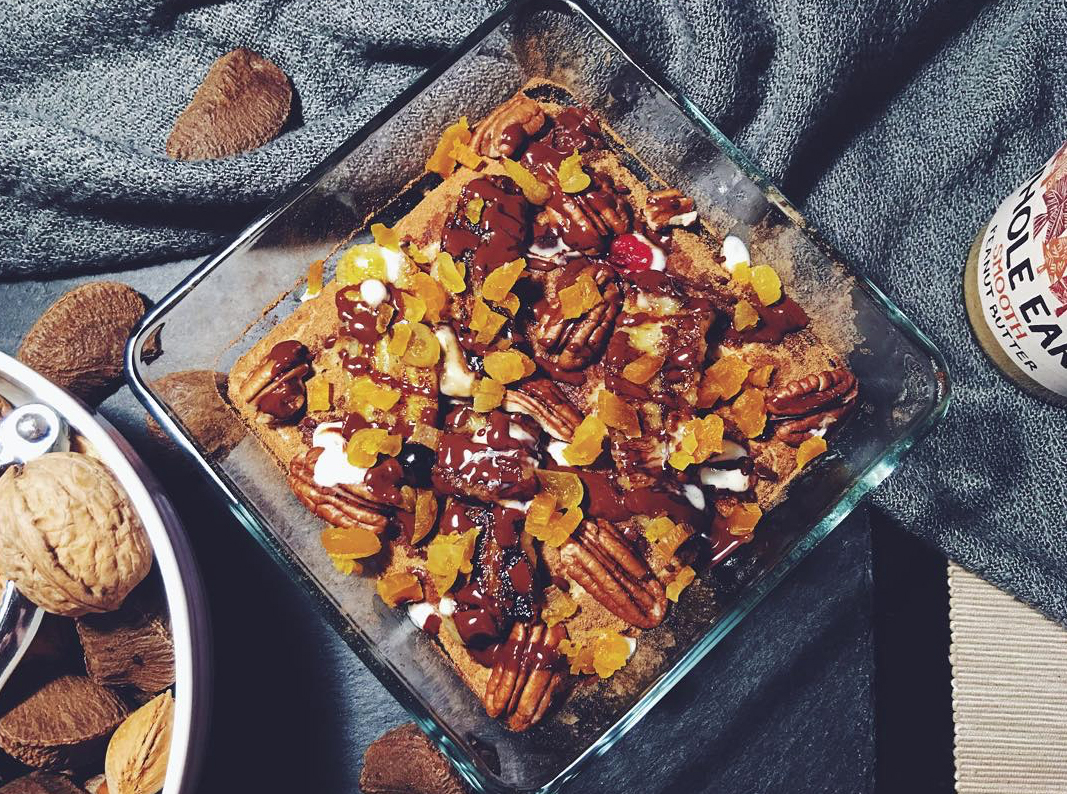 Ingredients
1 cup rolled oats
1 free range egg
2 tbsp. cashew nut butter
2 tbsp. maple syrup
1 tsp. baking powder
¼ cup rice milk (or other milk preferred)
1 tbsp. grounded cinnamon
A small handful of pecans for topping
Chopped dried apricot for topping
Raw chocolate for topping
Instructions
1. Preheat oven to 170 Celsius.
2. In a large bowl, place all ingredients and stir until mixture is well combined.
3. Pour mixture in a small sized baking tray, top with grounded cinnamon and place in oven to bake for 40 minutes.
4. Take out from oven and let cool for 5 minutes, add toppings and serve warm or cold.
Enjoy!