Fitness Model Monique Kabel's Workout Routine & Diet Revealed!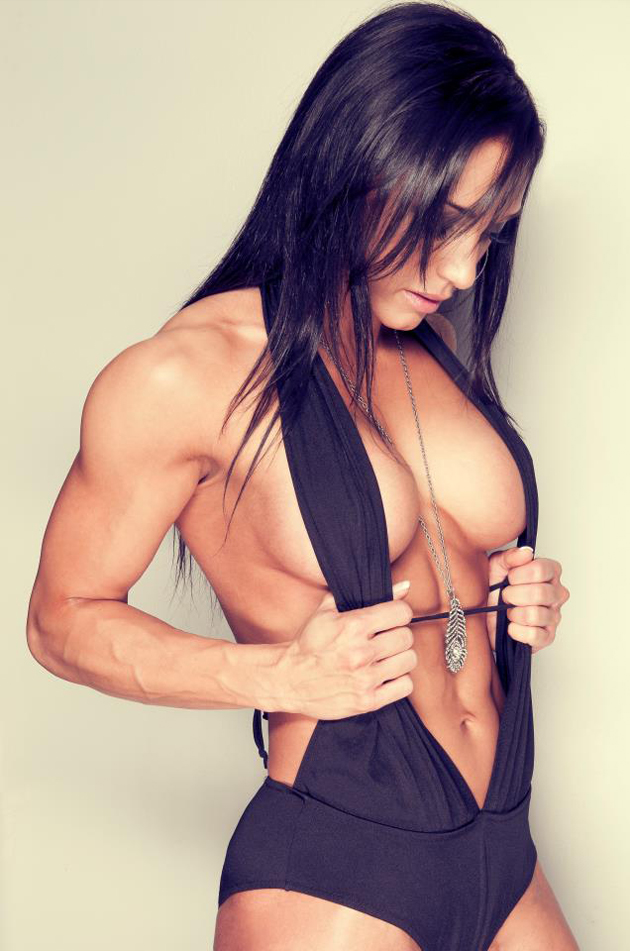 You Can Check Out Monique Kabel's Full Interview With Us Here:
Monique Kabel – This WBFF Bikini Pro & Fitness Model Talks With T&T!
What Is Your Workout Routine?
Monday: Cardio + Abs
Tuesday: Full Body Circuit + Cardio
Wednesday: Cardio + Legs (heavy)
Thursday: Yoga + Cardio
Friday: Cardio+ Back
Saturday: Yoga + Plyo's
Sunday: OFF
*My workouts vary too much to get into detailed description!
What Is Your Diet Like?
Meal 1: Egg Whites & Oats
Meal 2: Cashews, White Fish And Yams
Meal 3: Chicken + Spinach Salad
Meal 4: Protein Shake + Rice Cake
Meal 5: Chicken + Green Beans
Meal 6: Half Apple + Protein Shake
Meal 7: Chicken Breast
I am currently in show prep so my diet is much more stringent that it normally would be. However my philosophy is that our bodies are our temples and I plan on treating mine right!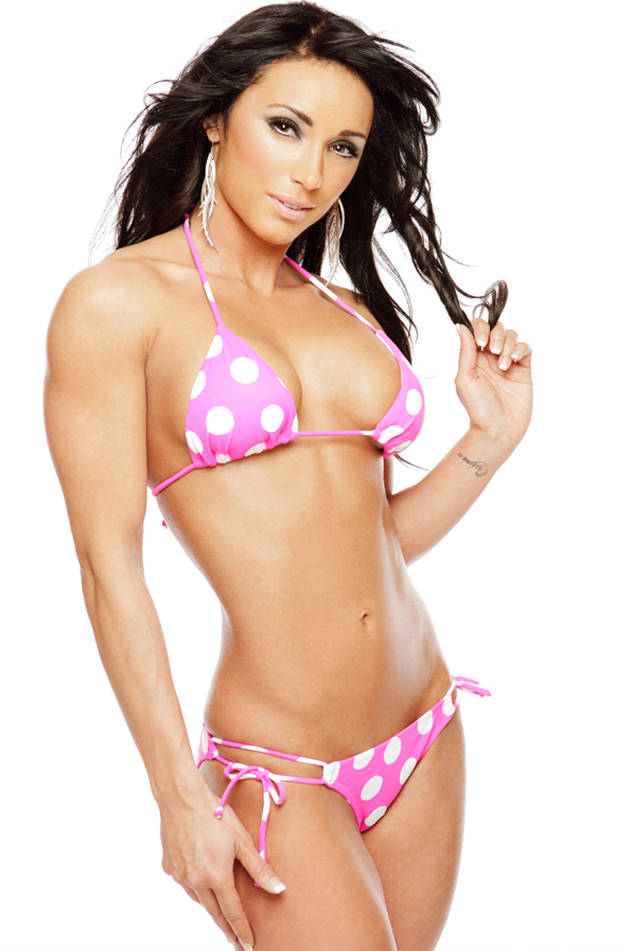 Monique Kabel's Coconut Pancake Recipe
One of my favourite meals when I am not in show prep is my coconut flour pancakes! I absolutely love them w/ strawberries and sugar free syrup!
Coconut Pancakes
Prep time: 5 mins
Cook time: 10 mins
Total time: 15 mins
Calories: 145
Fat: 5 grams
Ingredients
2 egg whites
1/4 cup coconut flour
1/2 cup almond milk
1 teaspoon vanilla
1/2 teaspoon baking powder
1/8 teaspoon salt
1/8 teaspoon cinnamon
Stevia (I use 1-2 packets.)
Instructions
Combine all ingredients and stir until thoroughly combined. (Be patient as this may take a few minutes.) Heat a greased nonstick skillet over medium high heat for a minute or two. (You want the pan to be completely pre-heated so the first pancakes cooks correctly.) Pour desired amount of batter onto skillet (I used two tablespoons to make medium-sized pancakes), and cook until golden, a few minutes on each side. Transfer to a plate and repeat with remaining batter, re-greasing (or spraying with cooking spray) between each pancake. Top at will and devour!!

For More Of Monique Kabel Please Visit:
Website: www.moniquekabel.com
Facebook: MoniqueKabelFitness
Sponsor: www.hardmagnum.com