Kelly Fuston aka Kelly_Flab2Fab Weight Loss Guide & Interview!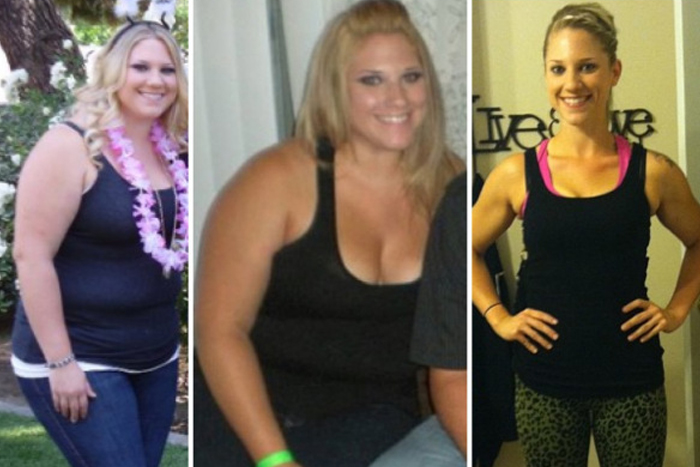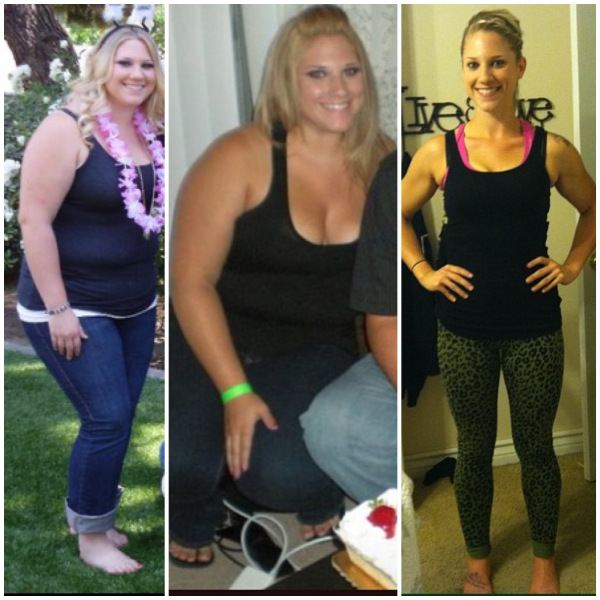 Weight Loss Inspiration Kelly Fuston's Story
I grew up as an obese child and always conceded to the fact that I was meant to be overweight. In fact, I don't remember ever being thin. After yo-yo dieting for many years, I decided to finally take control of my life in July of 2011. At 234lbs, I began cleaning up my diet and walking. At the time, all I could do was walk – so I did.
Over the last three years, I have built up my stamina and fitness levels so that I could run a half marathon, achieve my weight loss goals, build muscle and begin working towards competing in my first figure competition this August. Through my social media platforms, I have been able to help and inspire many people all over the world. My weight loss journey has lead me to not only become the person I always wanted to be but also to become a personal trainer and motivator. I feel truly blessed to do what I love and help people reach their own goals!

Kelly's Incredible Weight Loss Transformation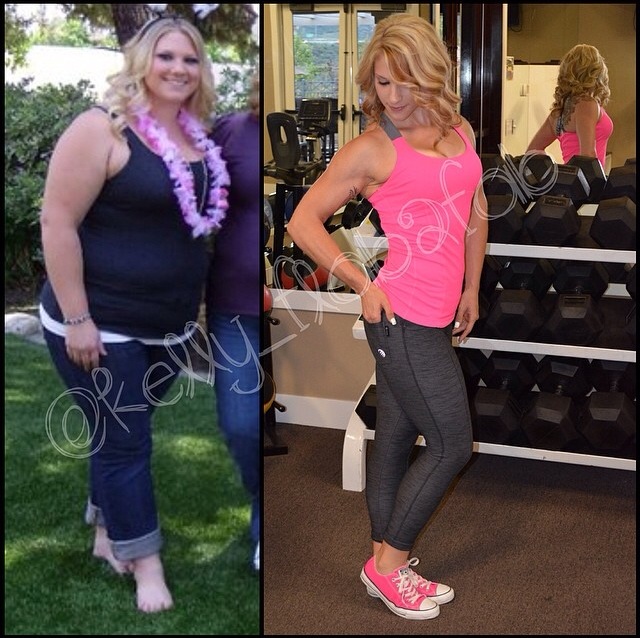 I think the most rewarding aspect of what I do would be to see the pride in people's faces when they realize they can have everything they want in life – that they don't have to settle with the fact that they are just meant to be overweight. No one is meant to be overweight, it's a choice. So making people aware of the fact that everything they want (and are willing to work for) is possible, that is the most rewarding thing.
How Kelly_Flab2Fab Made The Transformation & Lost Over 90lbs!
My diet is always different day to day depending on what I want to eat but here is a sample of one of my days….

Kelly Fuston's Diet Plan
Pre Workout: 2 slices of Cinnamon Raisin Ezekiel bread with 90g banana and 16g natural chunky peanut butter

Intra Workout: 14g Amino-X BCAA's, 5g Powdered Creatine and 10g GU Brew

Post Workout: 2 brown eggs, ½ cup egg whites over 135g mixed sautéed bell pepper, 50g sautéed red onion and 2 slices of ultra thin Sargento Pepperjack cheese – seasoned with Mrs Dash

Lunch: 4oz grilled chicken breast, 150g baked sweet potato, 8g chopped pecans and 2 slices of thin cheddar

Snack: 200g cucumber

Dinner: 5oz grilled salmon with whole grain mustard on top, 150g baked broccoli, 115g white rice with 15g of 2% shredded Mexican cheese on top

Dessert: 5oz 0% Fage Greek Yogurt Plain mixed with 17g Optimum Nutrition Chocolate Supreme Casein and topped with 150g strawberries and 1 Quest Nutrition Cravings peanut butter cup
Kelly Fuston's Workout Routine
Training: Weekly training schedule.
Monday: Upper body heavy – Bench press, incline dumbbell press, shoulder press, chin ups, dips and skull crushers

Tuesday: Legs – leg extension, squats, leg press, lunges, deadlifts

Wednesday: Rest from lifting but I will usually do a 20 minute HIIT workout

Thursday: Back & Bi's – deadlift, barbell row, lat pull down, seated row, hammer curls, incline curls, preacher curls

Friday: Chest, Shoulders & Tri's – dumbbell press and flies, shoulder press, lateral delt raises, front raises, triceps extension, triceps pushdown

Saturday: Legs – squats, deadlifts, extensions, curls + second HIIT session of the week (usually done on upright bike or sprints)

Sunday: Rest
Kelly_Flab2Fab aka Kelly Fuston Interview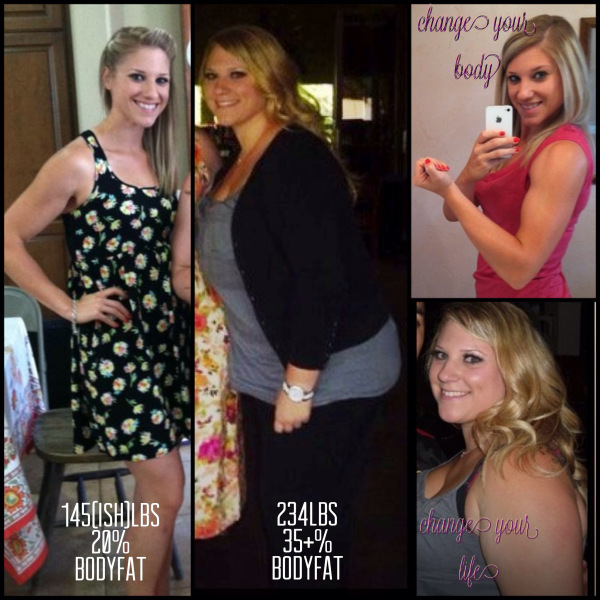 Before Stats: 22/5'6''/234lbs/40+ inches (never measured starting waist)
After Stats: 25/5'6''/141lbs/27''

How Did You Put On The Weight?
I have always been heavy since I was young. In fact, I was made fun of quite a bit growing up; I was even told I needed to go to Jenny Craig when I was around 9. I grew up eating McDonald's, hotdogs and all the other crap as well as some healthier foods. I firmly believe my parents did the best they could knowing what they did at the time. Years of overeating and poor food choices lead me to my highest weight of 234lbs. Inactivity was also a major contributor even though I did play sports growing up and was in Color Guard during high school. I did get down to an acceptable weight (maybe 175lbs or so) and then I just blew up after graduating high school.

How Did You Feel About Yourself At Your Heaviest Weight?
I felt out of control – like I wasn't even myself. Even though I was chunky growing up, I was never as overweight as I was when I was in my early 20's. I felt like I wasn't worth anything… I wasn't even worth changing my lifestyle to become something more. I would always tell my now husband, you deserve someone prettier, fitter, thinner, etc. I just didn't have any confidence whatsoever.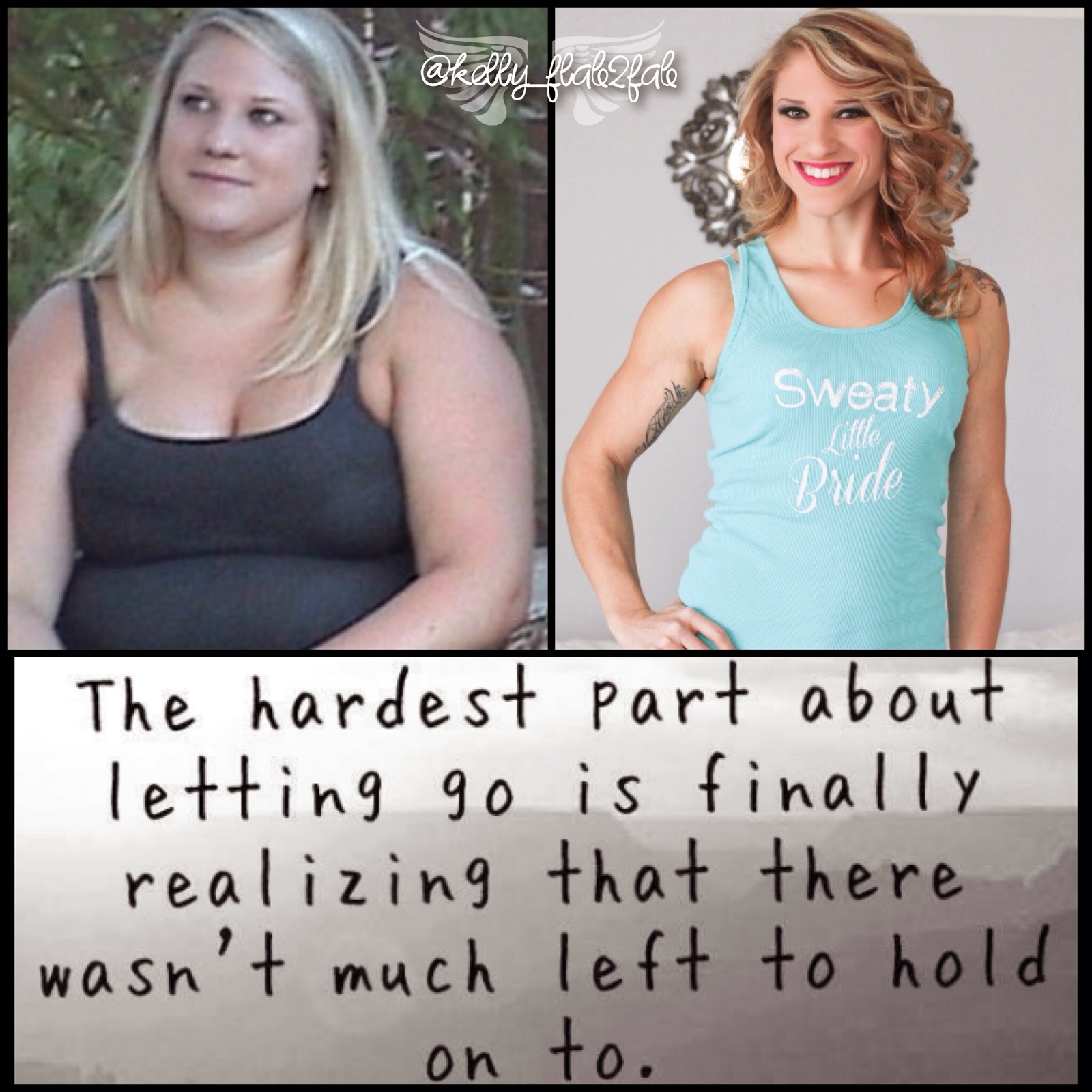 What Sparked Your Dramatic Change?
It was like a light switch. After yo-yoing for a few years, I just decided I was going to do it this time – and then, I never looked back. I decided that I was going to push through and lose the weight once and for all – so I could finally enjoy a "normal" life and become the person I always wanted to be. I really think you have to hit rock bottom before you are willing to completely change. Where you are now has to be worse than the idea of changing your life and stepping outside of your comfort zone.

Where People Supportive Of Your New Lifestyle? If Not, How Did You Overcome The Negativity?
People were supportive to an extent. I feel that everyone wanted me to be successful overall, but it was hard going out of the norm. For example, I counted calories and didn't drink socially much if at all. This was a huge change for my group of friends and even my family. I can remember one night getting into a huge argument with my family over not wanting to eat a hot dog… It has taken awhile for people to accept my new lifestyle more. It was really hard at times not feeling supported, but I knew what I wanted and I went for it. I didn't let anyone else's opinions get in my way – I had done that my whole life already and I wasn't about to keep doing it.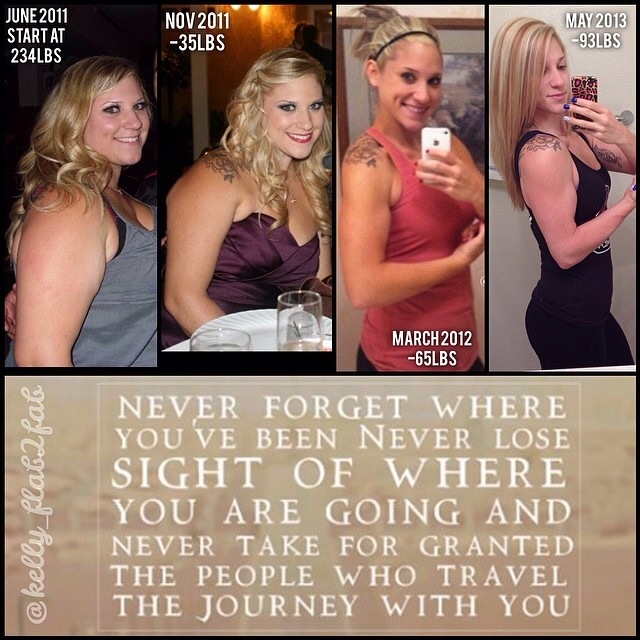 What Did You Change In Your Diet?
I stopped eating fast, processed and junk food. I also limited my alcohol consumption and stopped eating any healthy foods I couldn't eat in moderation. This included things like peanut butter and cheese! I was the nacho queen at one point lol… I didn't use any supplements. Every once in awhile I would drink a protein shake but really, I would rather eat my calories!

What Would We Have Found In Your Fridge Before? What Would We Find Now?
Before, you would have found left over pizza, nachos, burgers, fries – all the "bad" food! Now, you find those things in moderation along with all of the typical healthy food like chicken, sweet potato, veggies, fruit and peanut butter.

What Exercise Did You Begin To Do?
When I first started losing weight, all I could do was walk – so I did. I walked a 5 mile trail near my house for about 3 months before I got a gym membership. That is when I started to do more cardio like the elliptical and the bike.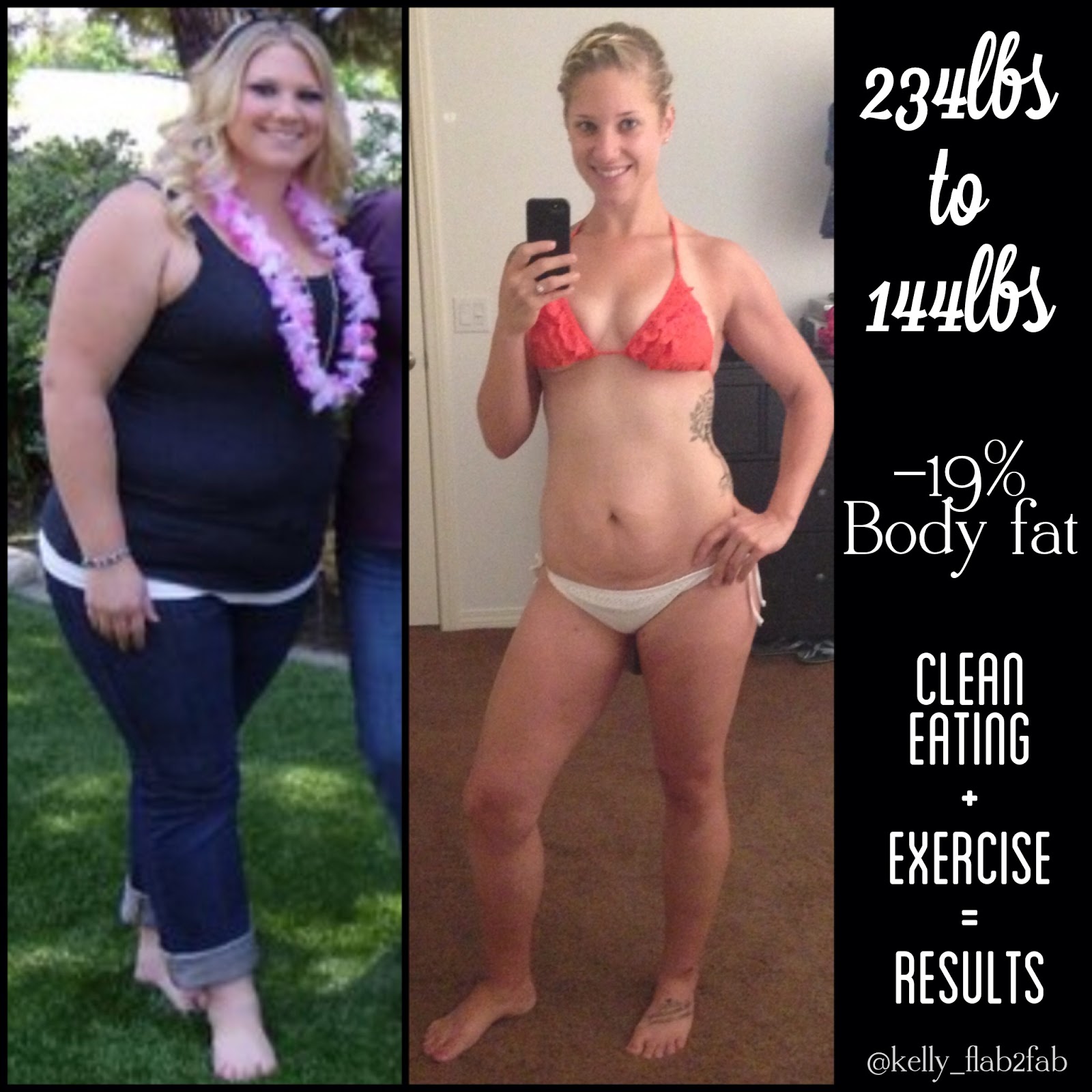 Any Tough Points On Your Journey?
There were some points where the weight wasn't coming off and I just felt hopeless. Weight loss is a very lonely journey at times. It is hard doing something different than everyone else and being consistent day in and day out. Focusing on my end goal and breaking it down into smaller goals really helped.

Why Did You Decide To Document Your Journey?
I used instagram as a way to get motivation during my loss. I would see other accounts get up and post their workouts and I would think to myself "if they could do it, I guess I can too." There were times where I would lay in bed and just scroll through ig and pinterest for motivation. I wanted to become that inspiration. I wanted to help change people's lives and motivate them the same way I found myself becoming motivated.

You Help & Encourage So Many People. What Is The Most Rewarding Thing About Helping Others Reach Their Fitness Goals?
I think the most rewarding aspect of what I do would be to see the pride in people's faces when they realize they can have everything they want in life – that they don't have to settle with the fact that they are just meant to be overweight. No one is meant to be overweight, it's a choice. So making people aware of the fact that everything they want (and are willing to work for) is possible, that is the most rewarding thing.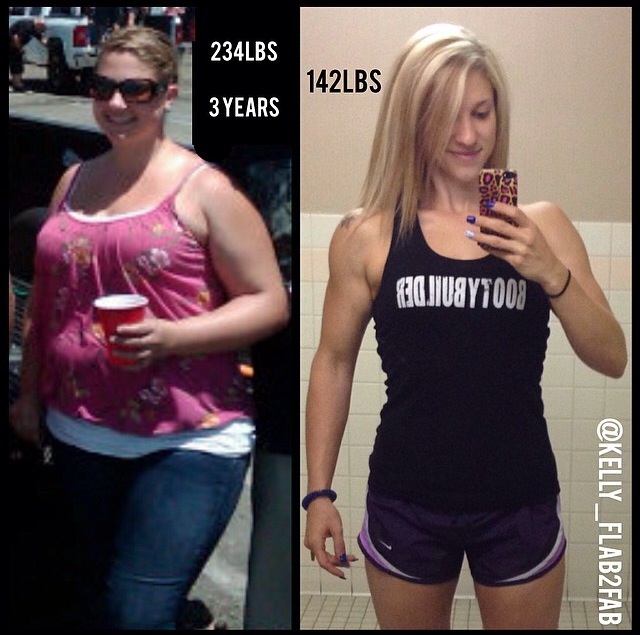 What Are Some Of The Most Common Questions You Get Asked & How Do You Respond?
How tall are you? 5'6''
What supplements do you take? Whey, Casein, BCAA's and Creatine
Do you work? Yes, I have work in an office, bake with my sister and train others
How do I become motivated like you? That's something you need to figure out. What are your goals, your dreams? What do you want out of life and how are you going to achieve it? Make a goal board or set reminders for yourself so that when you want to eat something bad or not workout, you can remember what you really want.

How Did You Stay Motivated?
I never wanted to go back to where I was. I keep pushing because this is my life now. I thrive off of leaving everything in the gym. When I was losing weight, I would set smaller goals for myself and reward myself when I reached them. I never rewarded myself with food – usually it was things like a new pair of running shoes or a shirt I really wanted. You need to reward yourself with tangible items that you can see everyday as a reminder to keep pushing. It acts as a symbol that you came this far, what else can you do?? Keep pushing!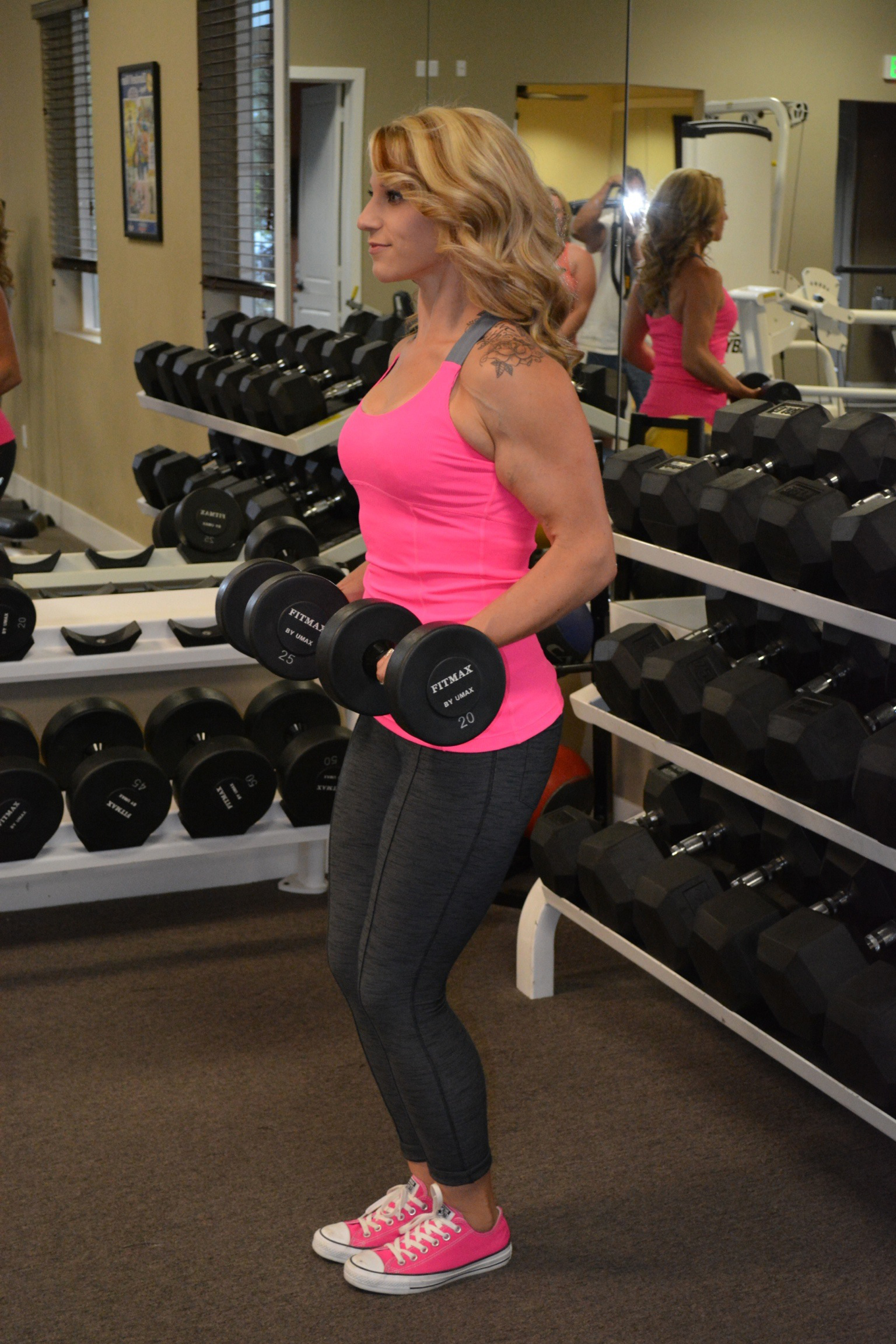 What Advice Would You Give Someone Who Was Looking To Lose Weight?
The main thing is that the old saying of "eat less, move more" doesn't always work. You need to fuel your body to keep losing. So really, log your food and make sure you are eating enough. Also, this is a long journey – it is not something you will achieve over night. It will take time and it will be hard – but when you reach your goals, you will appreciate them so much more. And lastly, love yourself throughout the entire process. We are all human and we all make mistakes. Move on and keep pushing forward. The only set back you have is the mistake you never moved past.

Did You Make Any Mistakes When You First Started?
I didn't eat enough at one point and I think that caused me to plateau a few times. I also wish I had gotten into more body weight and resistance training earlier on.

What Are Your Goals For The Future?
My current goal is to hit the figure stage in August and kill it! After that, maybe start a family with my new husband. I am also planning on starting up a whole online training program so that should be fun!

For More Of Weight Loss Inspiration Kelly Please Check Out Her:
Pinterest: pinterest.com/kellyflab2fab
Instagram: instagram.com/kelly_flab2fab
Facebook: facebook.com/kelly.flab2fab
Twitter: twitter.com/kelly_flab2fab