Jessica Davis 'Treadmillionaire's Full Workout & Diet Plan For Losing 75KGS!
Jessica Davis aka Treadmillionaire on Instagram and Tumblr was eating a kilogram of chocolate a day as a snack alongside the rest of her meals. Jessica realised she didn't like the path she was on and where it was heading. Tired of being tired, bullied and feeling down, she decided to make huge changes to her diet and start getting fit once and for all.
Starting at over 150KGs, Jessica lost half her bodyweight and got down to 75KGs and totally changed her life in the process! Her pictures have been posted all over fitness and motivational social media pages for years, inspiring thousands of people in the process and she was kind enough to share her diet and workout plan that went in to such an unbelievable transformation! Enjoy!
You can find her full interview with us here: https://www.trimmedandtoned.com/jessica-davis-aka-treadmillionaire-lost-over-75kgs-over-half-her-body-weight/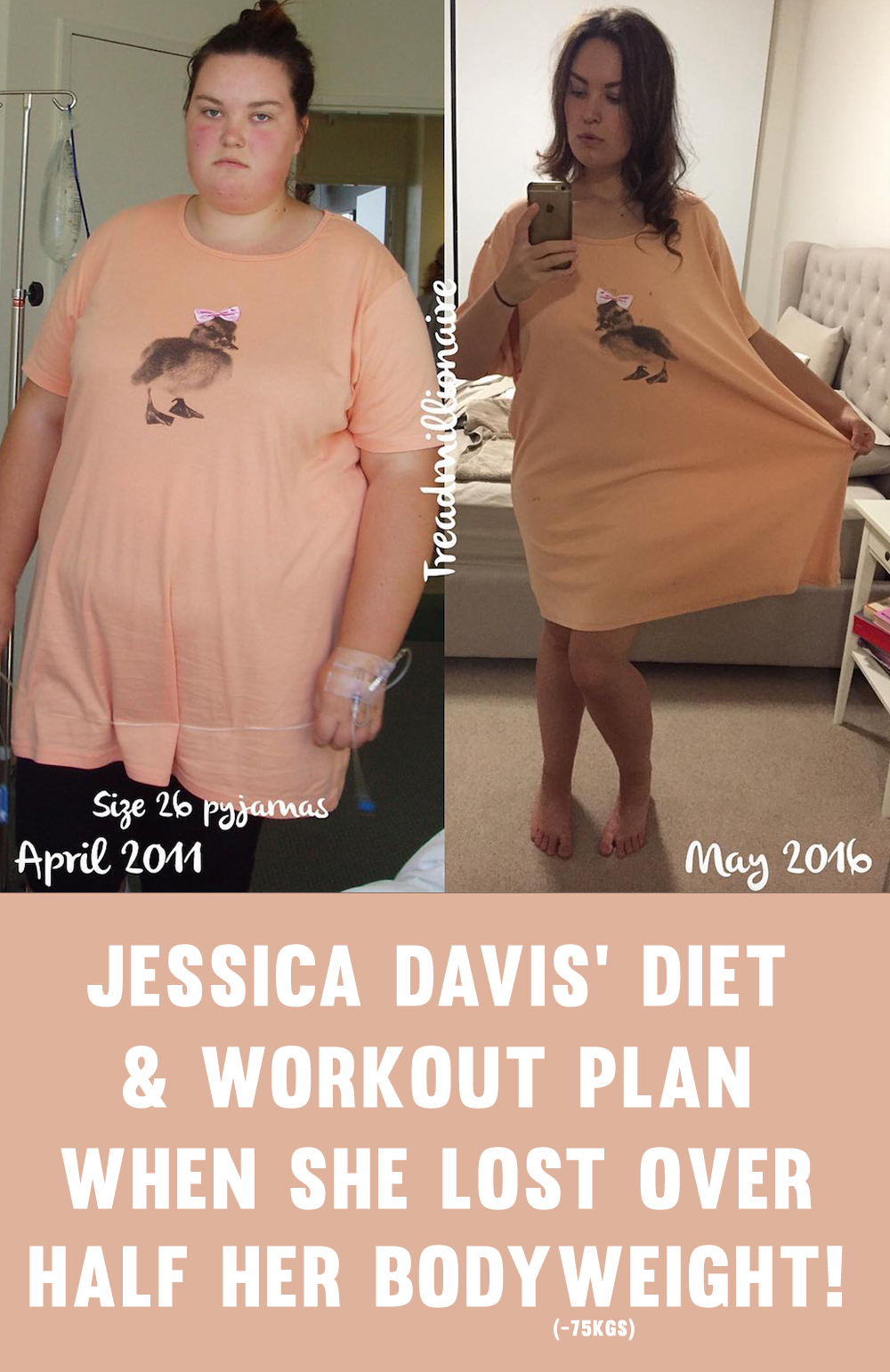 Jessica Davis aka Treadmillionaire's Weight Loss Diet:
The diet I followed for the majority of my weight loss, after my VSG and I was able to eat again, was:
Breakfast: 1 Cup Special K advantage with 1 cup skim milk (plus half a banana)
Morning Snack: A banana and handful of cashews or almonds (unsalted)
Lunch: I made a salad with lettuce, carrot, mushroom, tomato and avocado
Afternoon Tea: A banana or punnet of strawberries
Dinner: Small serving of brown rice and a tin of tuna with basil and tomato
I followed this for almost the first year of my weight loss journey. I don't get bored easily, and when I find something successful for myself, I don't generally stray. It works for me.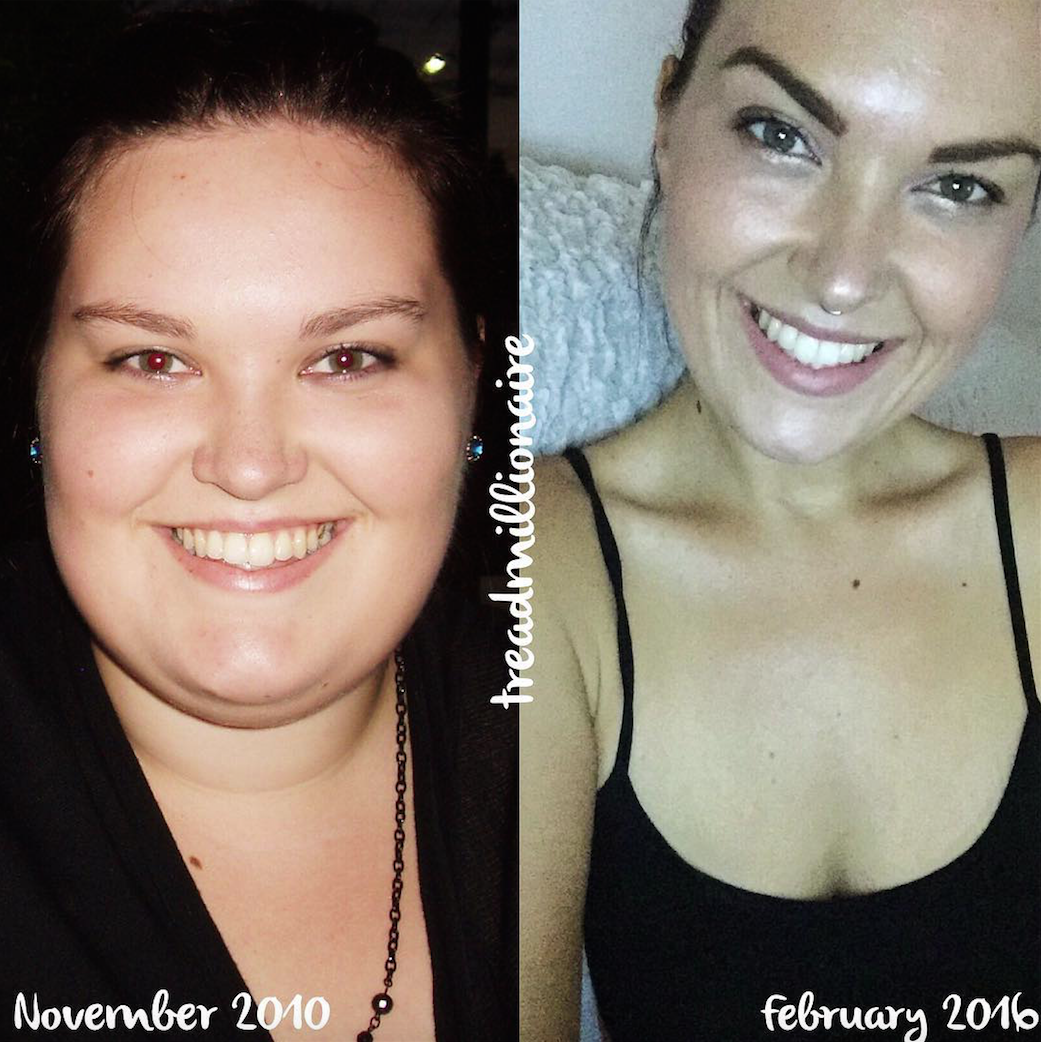 Jessica Davis aka Treadmillionaire's Weight Loss Workout Routine:
The key to my success has been keeping my exercise interesting and fresh. I work as much as possible, stay active and do heaps of fun exercise.
Monday: Generally my running day. After work I run between 7-10km
Tuesday: Double day. Early morning yoga and then lunchtime bootcamp
Wednesday: Morning boxing and then after work bootcamp
Thursday: Gentle day. I'm pretty spent by this time, so generally a long walk and evening yoga
Friday: Evening yoga at the least
Weekend: I like going on long walks and I do yoga both days