Easy 15 Minute Weight Loss Cookies Made With Banana & Oats!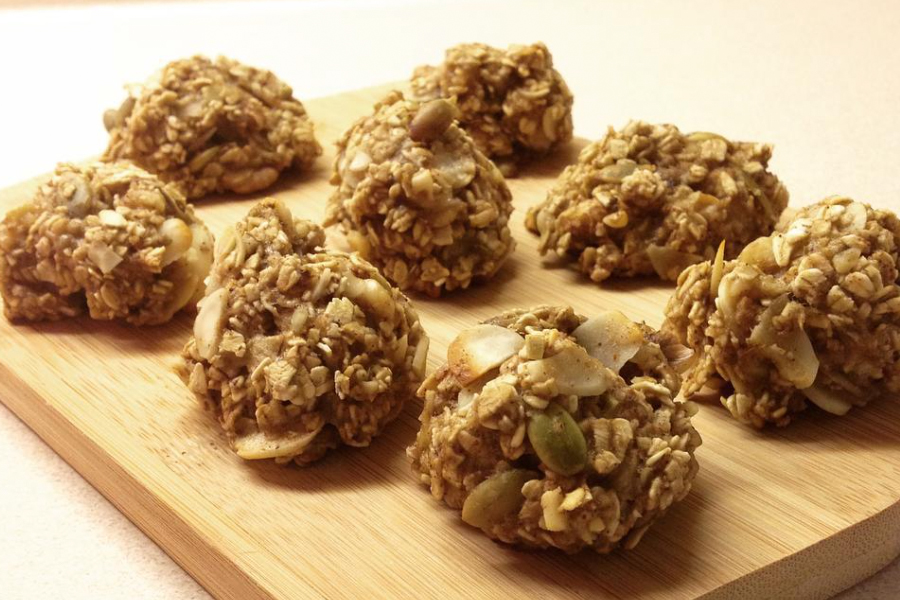 Quick, healthy and tasty cookies that can be made in 15 minutes. Enjoy with tea or coffee for a guilt free treat.
Combining banana, oats, seeds, nuts and fruit, it's the perfect on the go snack to help keep your hunger at bay between meals and your energy levels high!
You can customise the recipe to your liking, you could add in different nuts, different dried fruits or drizzle with melted dark chocolate for a new taste and texture. Enjoying your healthy meals and snacks is important for longevity in sticking to your diet plan.
Created & Photographed by Samantha. Check out her Instagram, here: Haligirlian for more delicious and healthy vegetarian and vegan recipes!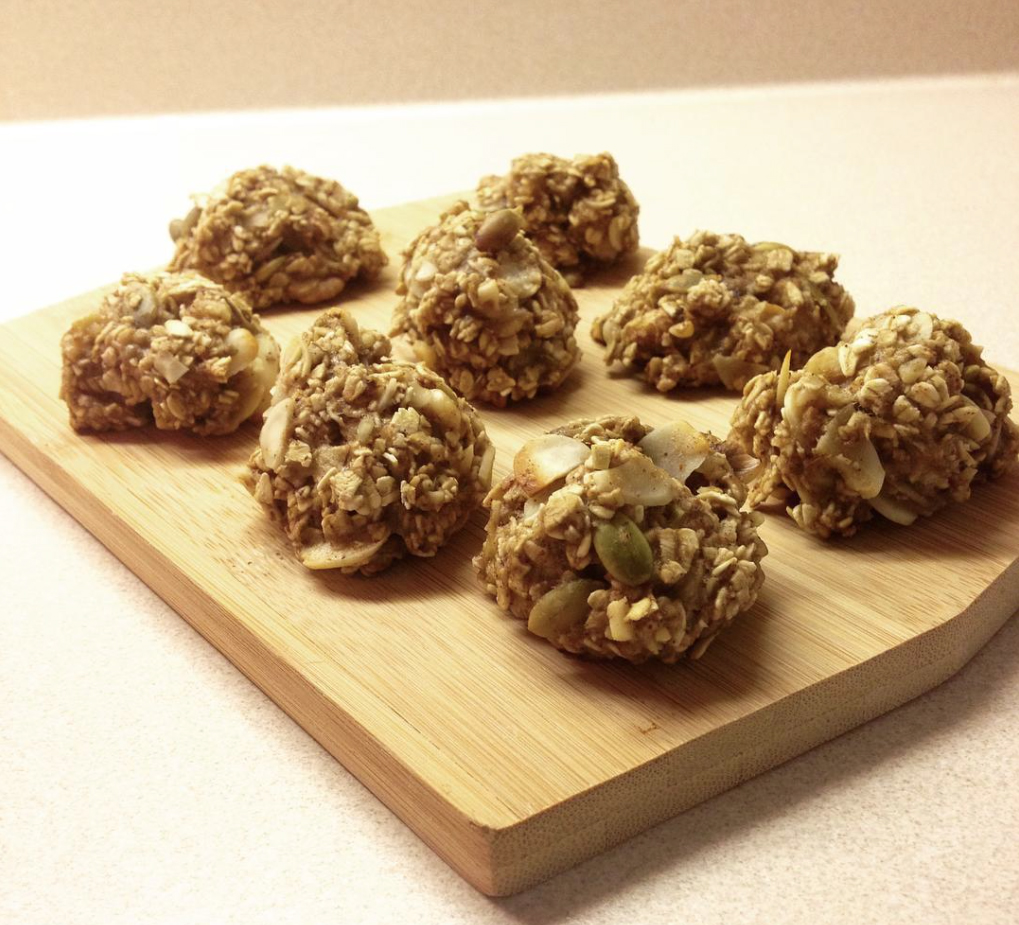 Ingredients:
Banana (Ripe)
Quick Oats
Pumpkin Seeds
Sliced Almonds
Dried Cranberries

Directions:
Cookies: Ratio of 1:1 of ripe banana and quick oats. Mash banana and mix in the oats using a spatula. For a cup of mix, use about a quarter cup of mixed pumpkin seeds, sliced almonds and dried cranberries. Add to the banana and oat mix and use a teaspoon to form a round shape. Bake at 350 for about 15 mins or until lightly browned. Enjoy!
Author:
Check Out Samantha's Instagram For More: https://www.instagram.com/haligirlian/