Britty Taylor Lost Over 140lbs Of Fat & Completely Transformed Her Whole Life!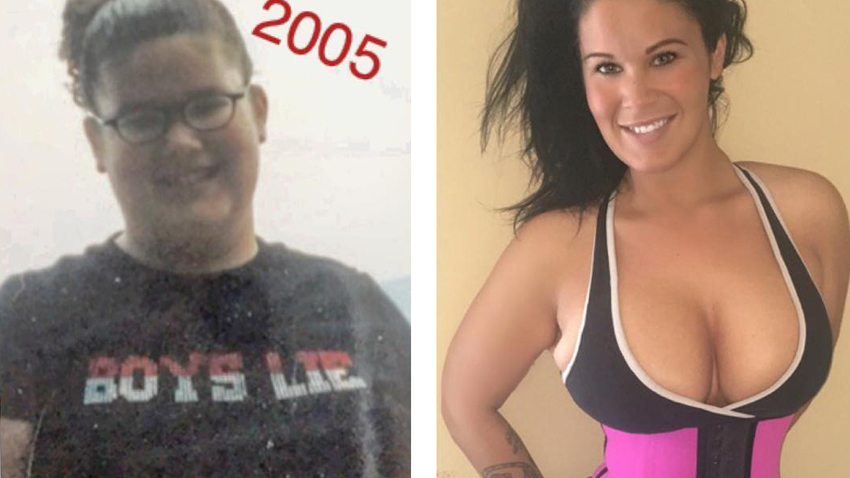 Britty used to eat her lunch in the bathroom stall, rather than face the torment of eating with her bullies. After overeating and feeling like there was no hope to get fit, she got up to almost 300lbs and knew then that it was time to make a change.
After years of hard work and dedication, Britty has completely transformed her body and her life, getting the last laugh on her bullies and becoming a published model. You can check out her interview with us and her weight loss workout and diet below!
Check Out Britty Taylor's Social Media:
Instagram: https://www.instagram.com/brittytaylor/
Twitter: https://twitter.com/ItsBrittyTaylor
Britty Taylor Weight Loss Diet:
I always say it's about "quality not quantity", so I do not count calories, but I do read ingredients. I stay away from processed foods (any foods with dye or ingredients I dont reconize) and keep my food as organic as possible. I eat breads and pasta but now my bread is ezekial bread and my pasta is a vegatable based noodle (emaname).
For breakfast I will eat different things like; oatmeal, ezekial bread with peanut butter and banana, smoothies with a lot of greens added to it, yogurt with fresh fruit; for lunch I am usually on the go so I will eat hard boiled eggs, salads with nuts, berries and feta cheese, and I have to grab something on the go I'll eat a protein box from Starbucks. Dinners; I loved grilled foods, so any chicken, fish or chicken sausage, with one type of vegatable and some quinoa. For snacks, I love to snack, I eat avocados, fruit, bars, applesauce, nuts, anything natural. I also try to add flax or chia seeds into all my foods for the extra nutrition.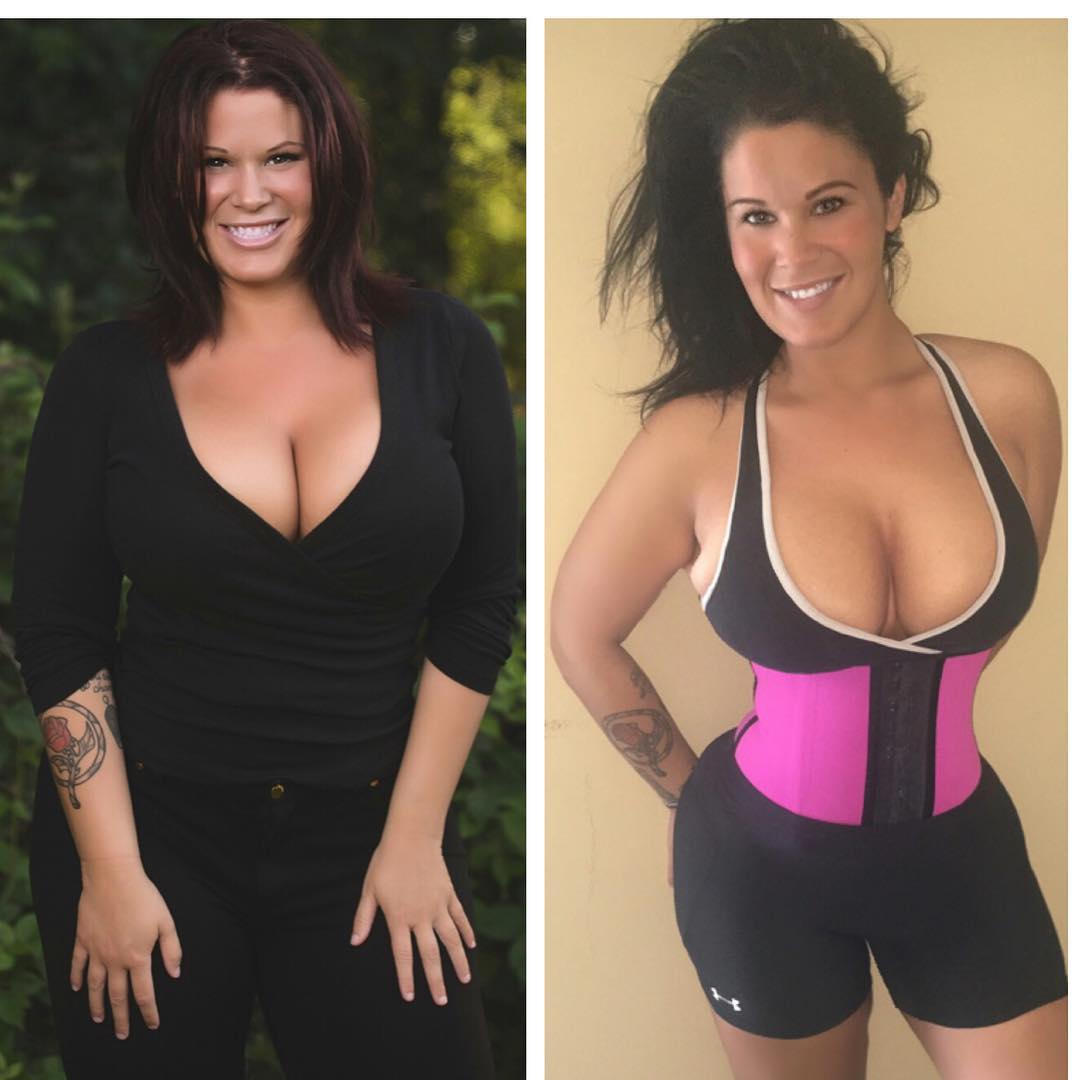 Britty Taylor Weight Loss Workout:
I follow Kayla Itsine's 'Sweat with Kayla" downloadable app on my phone. They are also known as BBG (bikini body guides). I am obsessed; it is like a personal trainer in your pocket. They are HIIT (high intensity interval training) type workouts that you do anywhere. The workouts are no longer than twenty eight minutes, three times a week and then the app suggests you do cardio for the other three days (treadmill, eliptial, etc).
Britty Taylor Interview:
Before Stats: 17/5'6/298lbs/29% Bodyfat
After Stats: 26/5'6/160lbs/24%% Bodyfat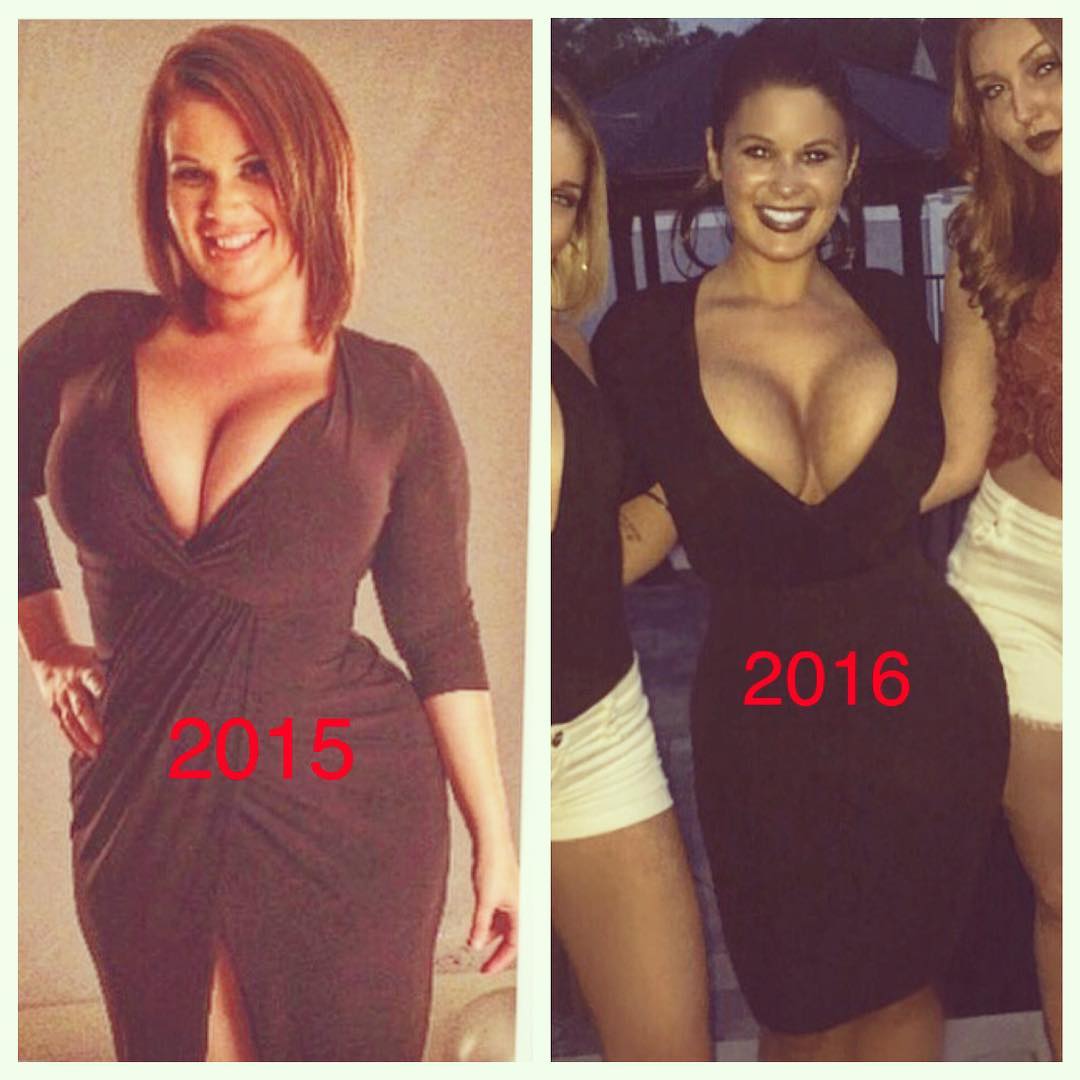 What Was Your Diet Like Originally?
I would eat out A LOT. I was always the girl with two to three jobs so I wasn't taking the time to cook. I was so heavy I also had the mentality of "screw this" I am already heavy might as well eat what I want. I would eat Mcdonalds for breakfast and dinner sometimes.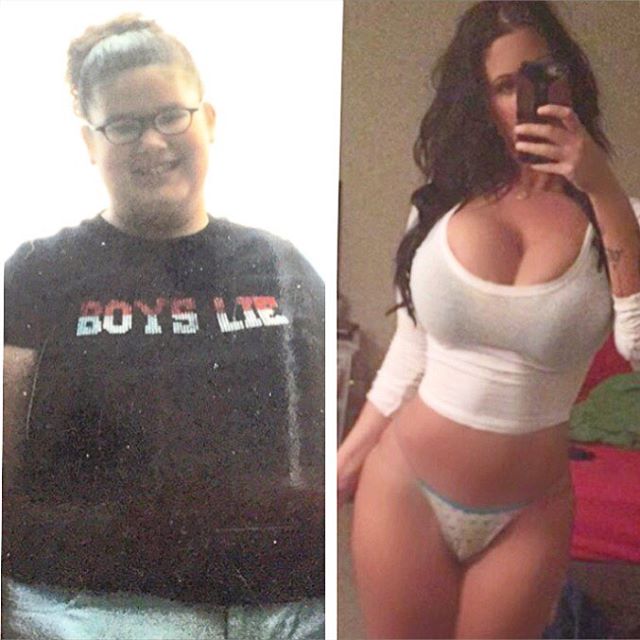 What Made You Start Getting Healthy?
To be honest; I was made fun of extremely badly in highschool. I would eat lunch in the bathroom stall to avoid ridicule from others in the cafeteria. I was "moo-ed" at, on a daily basis because it was the school's ongoing joke.
I was upset all the time. Weight loss did not make me love myself though; it was realizing after I lost the weight and people still had negative things to say about me that I learned I can't care what others think because that's a reflection on them and not myself.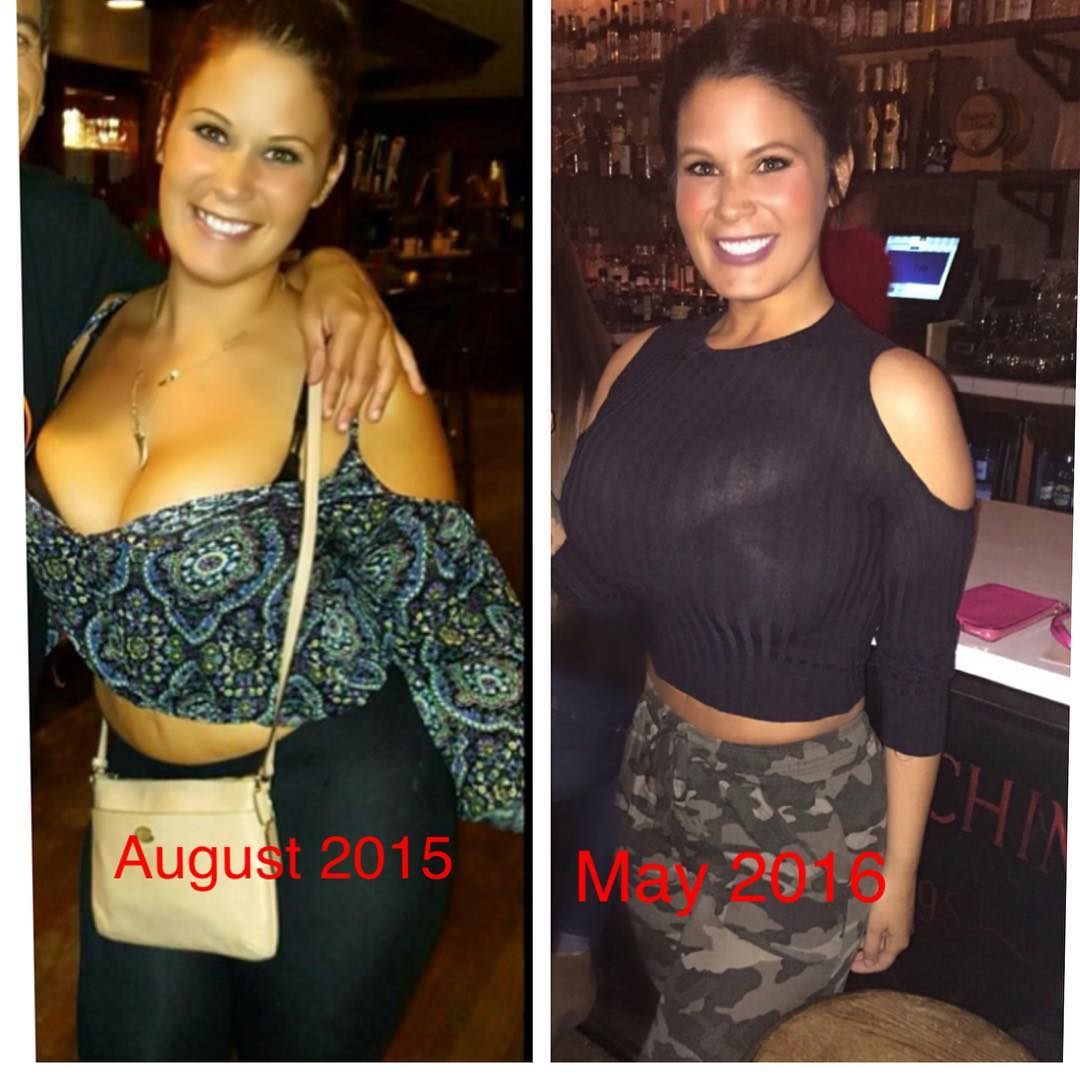 What Small Changes Do You Think Had The Biggest Impact?
HIIT workouts. I definitely saw my body becoming more toned than ever before. For the first time in my life I can see an ab line.
How Did You Stay Motivated?
Stay Positive. That is how you achieve any goal, including fitness. Stay positive and trust your instincts and your body.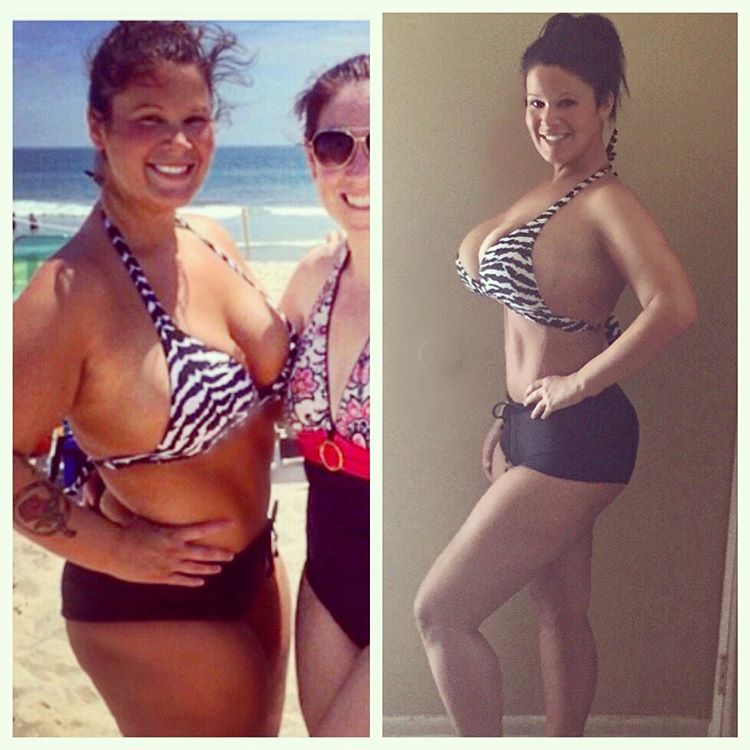 Were There Any Particular Tough Points On Your Journey?
For the past three to four years I was stuck at the weight 198; I loved my curvy shape but I was upset that I was working out and did not see results. I gave myself a pep talk and kept trying different workouts and food lifestyles until I found one that worked best for me.
What Advice Would You Give Someone Looking To Lose Weight?
Find something that works for you and your lifestyle. One pound a week adds up, so do not get discouraged. When you let the negative thoughts take over your mind that is when you will not get the results you want. Diet and exercise is a lifestyle and something you do forever; make sure it is fun for you.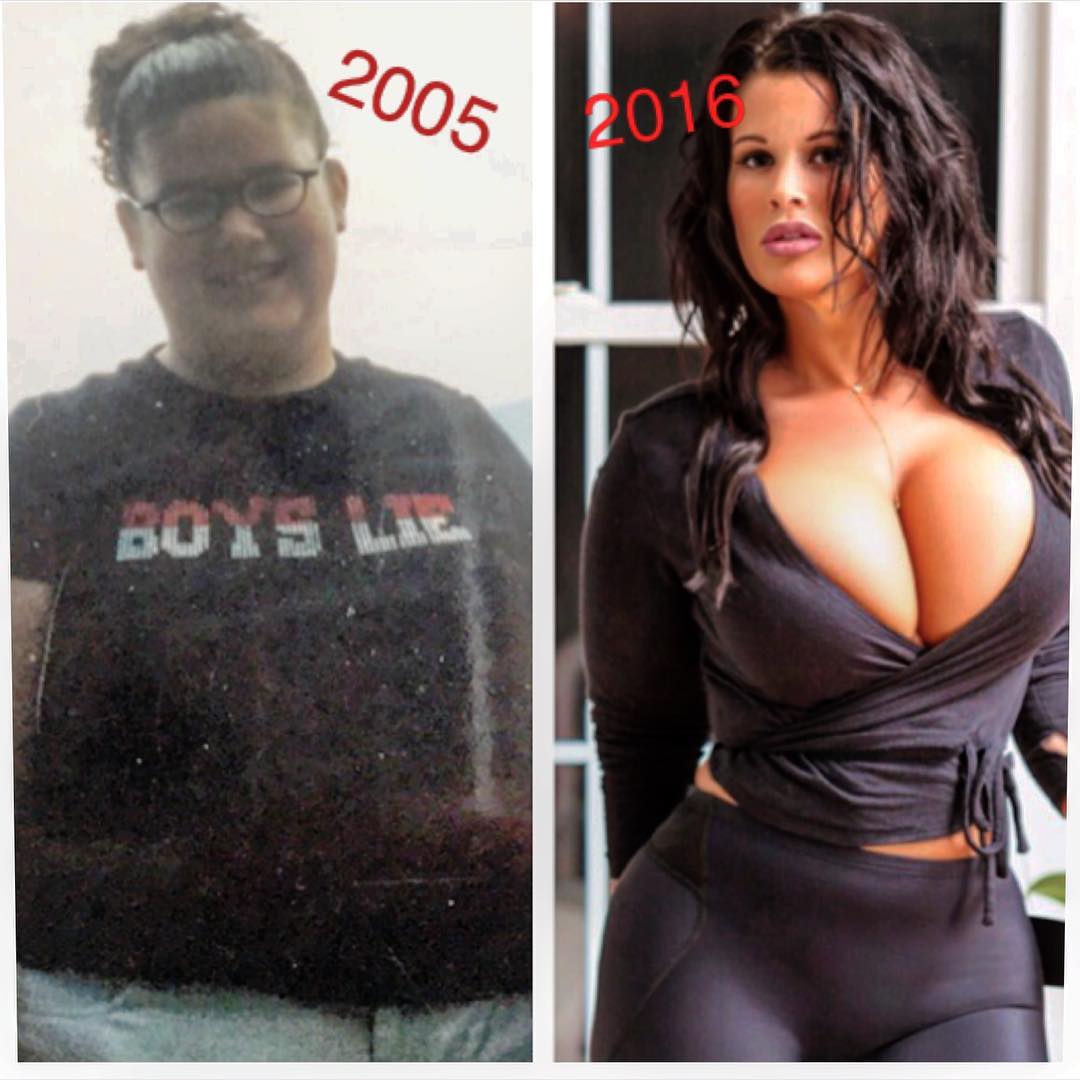 What Are The Most Common Questions People Ask When They See Your Incredible Change?
HOW?! stay positive guys; if I can do it, you can!
What Are Your Favourite Healthy/Weight Loss Recipes?
I make these really good oatmeal cookies. All you do is add; oatmeal, bananas, chia seeds, cocoa, and blueberries in a bowl, smush them together with your hands, roll them into tiny balls and bake for 25 minutes at 450 degrees. GREAT SNACK. Also, a tip, I use coconut oil instead of oil and butter for anything. It is a great and healthy substitute that gives all recipes a little extra flavor too.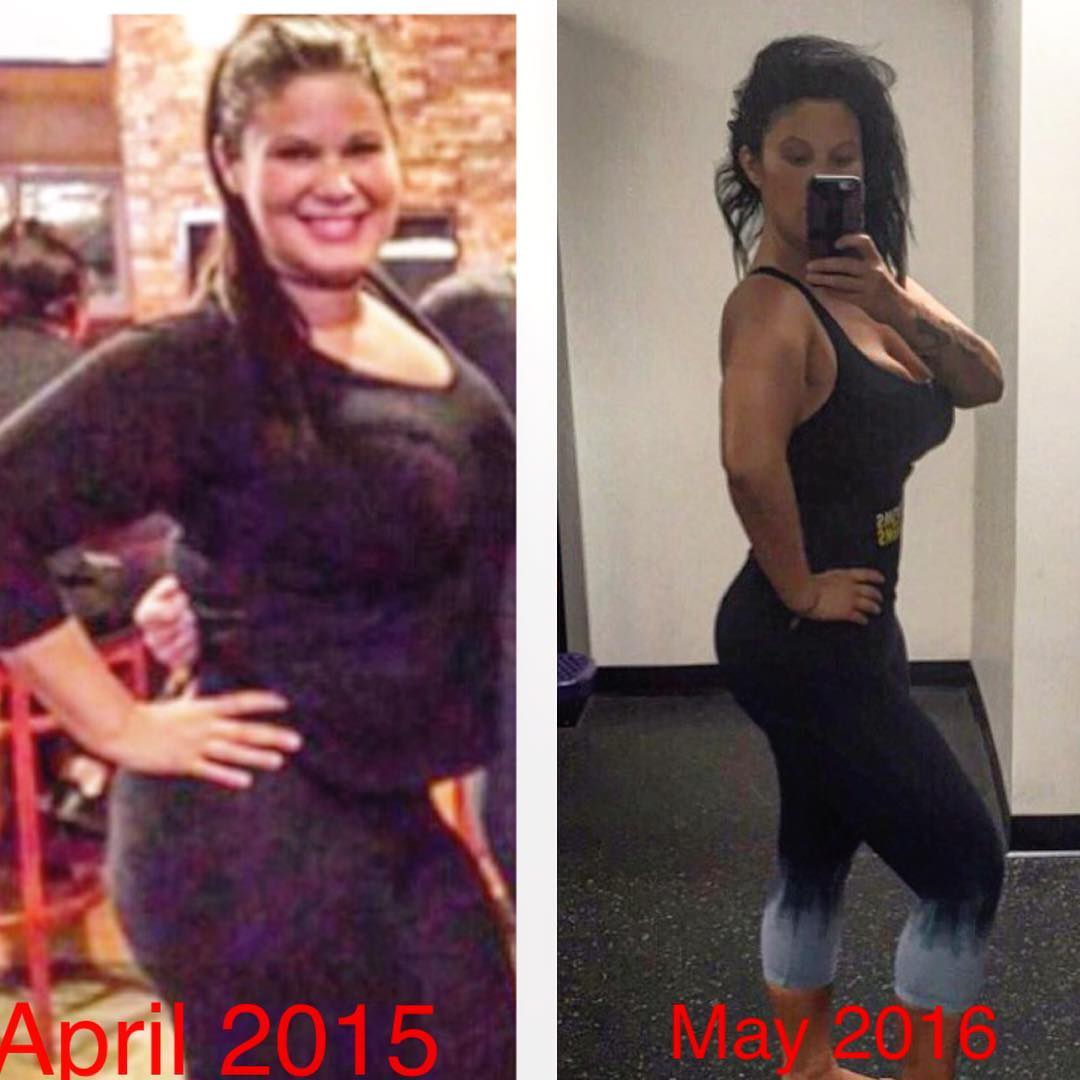 How Do You Feel After Completing Such An Amazing Transformation?
Proud of myself. I love pushing myself to my limits. We are put on this world to be the best possible version of yourselves that we can be and everyday I try to live a life that stands by that motto. Positive vibes.