Zoë Daly Interview: Ripped Australian Fitness Model Talks To T&T!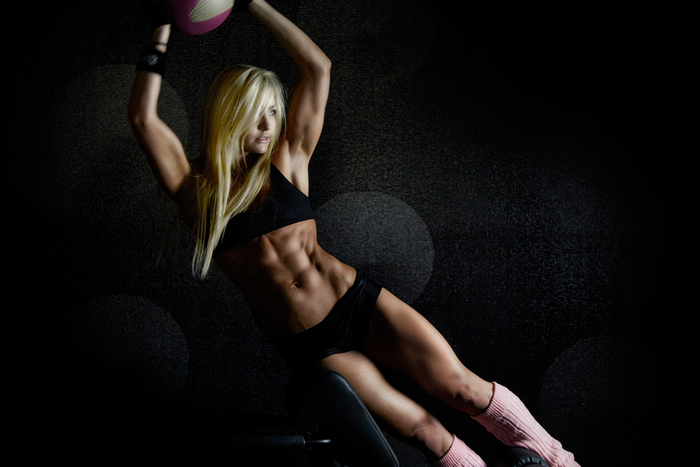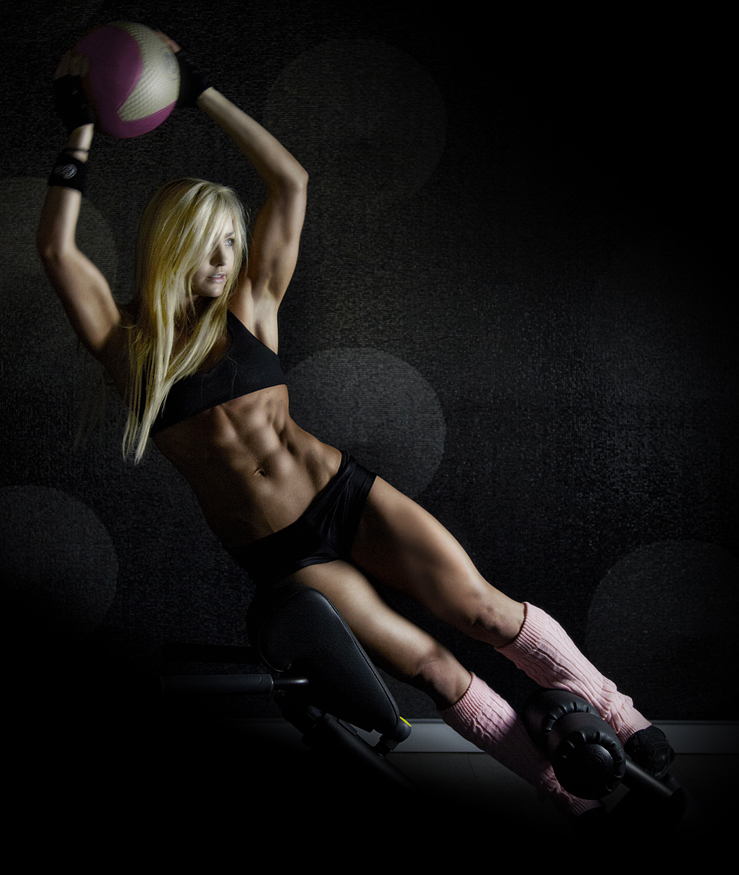 How Did You Get Started In Health And Fitness?
I have always been fit & athletic. I grew up in a very active & healthy household. We didn't have a TV, as my parents wanted us to read more & play sports, so this meant we were always active! My mum is a doctor and my father a Bio-medical electrical engineer, so they did this strategically!!! I thought I was missing out at the time, but now I realise it has shaped the person that I am!
I was a sponsored rollerblader & skateboarder at age 10! I love all sports and forms of exercise and they are very much a part of me 🙂

What Is Your Best Accomplishment So Far?
Definitely placing 2nd in the World and earning Pro Status at the prestigious WBFF World Titles last year 🙂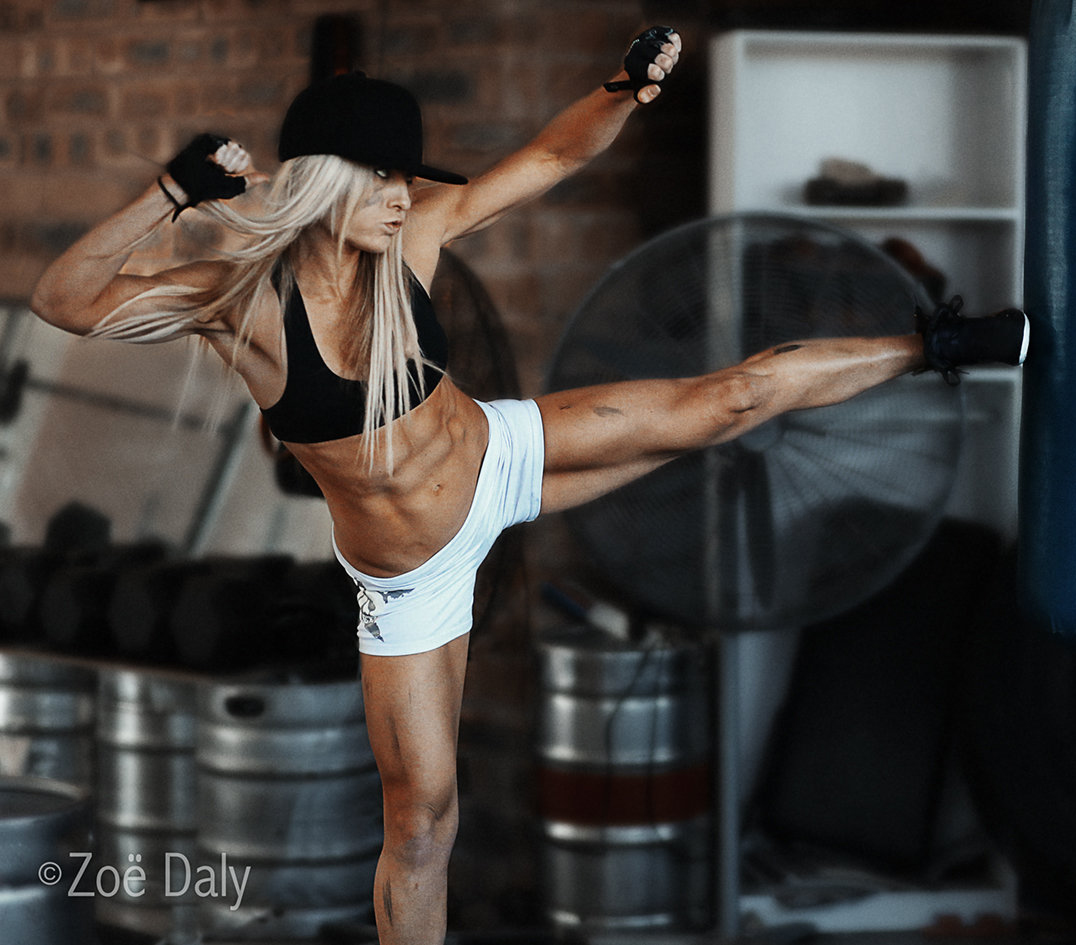 What Is Your Workout Routine?
I do a weekly spilt : Legs/Glutes, Shoulders, Back, Triceps, Calves. I change it up weekly and will hit the focus muscle group twice each week. I also do Body Balance, which is a blend of Yoga, Tai Chi & Pilates.

What Is Your Diet Like?
I eat clean, wholefoods, 365 days a year. I eat 5-6 meals daily, and make sure meal 1 is within 30 minutes of waking every day. I do not want or need "cheat meals". Since increasing my complex carbs in early 2013, and having a macro-balanced diet, I no longer crave sugar-laden, processed foods. My philosophy on nutrition is to nourish your body with healthy foods year-round, there is no off season when it comes to what we put in our bodies! But it's not about aesthetics! Yes it's great to look our best~ but it's about fuelling our body with the highest quality foods to get the most out of our training, and for general health & wellbeing. Our Body is Our Temple! 🙂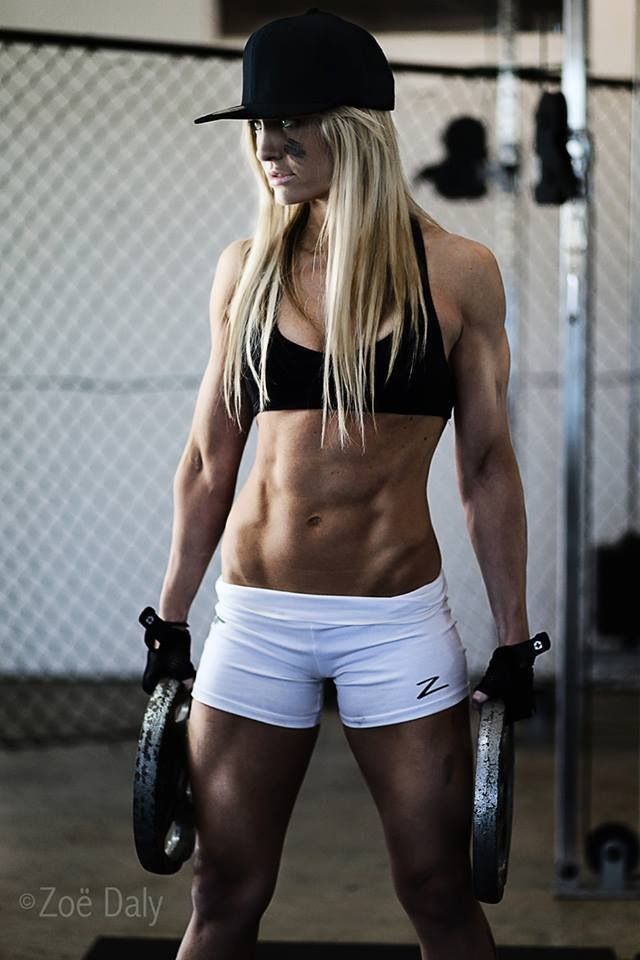 It used to take over my life for 6 months at a time & and I was caught in a pattern of self-sabotage for years. When I started competing on my Birthday in May 2010, this was symbolic to me of finally breaking free of the vicious cycle I was caught in.
What Food Would We Find In Your Fridge?
Lots of organic lean meats: Turkey, Chicken, Lamb, plenty of fresh vegetables & herbs, eggs, fresh berries, and the rest of the space is filled with PH balanced water!

What Supplements Do You Use?
I am not a huge user of supplements, as I believe nothing beats a clean diet and exercise! However when training intensely and frequently, some supplements can really help with the recovery process, helping us get back into our training faster and with more energy & power! I use L-Glutamine, ZMA
& magnesium post training, I use BCAA's intra & post workout and I use WPI if a meal does not fall directly after my training.


You Suffered From Depression When You Were Younger. How Did You Deal With & Overcome That?
Yes depression… the Black Dog… has been a part of my life since I was in my teens. I thought I had conquered it once & for all, but It crept back into my life late last year and I have just recovered from possibly the worst depression I have ever had. I have overcome it quickly this time though. I just needed to take some time out from things to get my energy & passion for life back.
It used to take over my life for 6 months at a time & and I was caught in a pattern of self-sabotage for years. When I started competing on my Birthday in May 2010, this was symbolic to me of finally breaking free of the vicious cycle I was caught in. I believe I overcame it by giving up late nights/ partying & taking my training & nutrition to a new level. From 18-24 I partied life a Rock Star! I always went to the gym and loved exercise, but I did not look after myself and this had a negative impact on my mental state.
One day I decided that I had had enough! I wanted more for myself! I wanted to be happy, healthy & full of energy & vitality! So I stopped the late nights and started treating my Body like a Temple: training harder & smarter, eating more & getting a good nights' sleep every night! Finding that balance seemed to be the antidote! I have never looked back! 🙂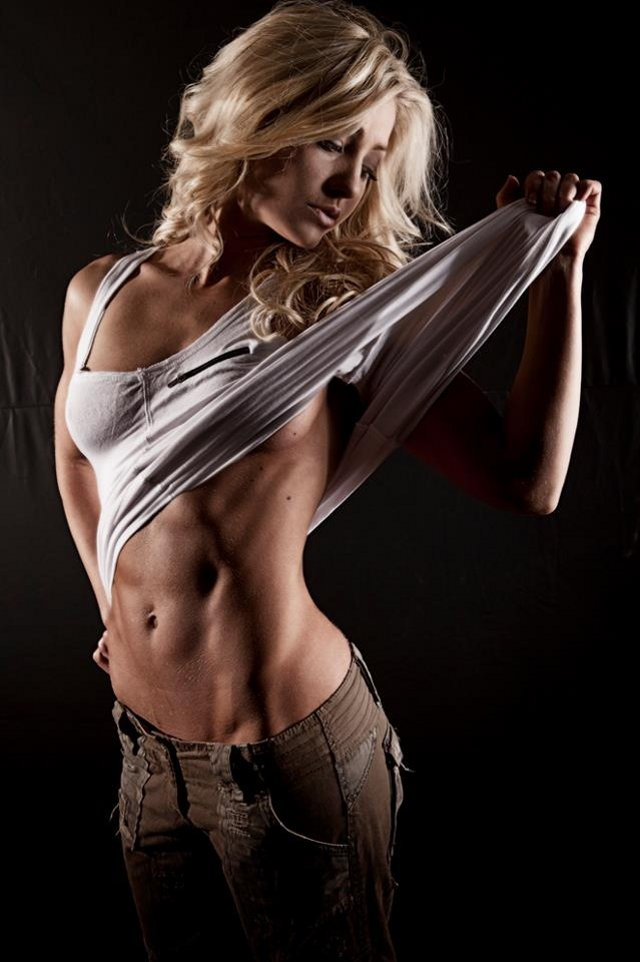 How Do You Handle Set Backs & Bad Days?
We all have bad days and setbacks, realising this has helped me grow so much! I just remind myself how far I have come and that the better days ALWAYS roll back around 🙂 The darker days also help us to really appreciate the brighter ones and to truly embrace life!

What's The Best Part About Being A Trainer & Lifestyle Coach?
Definitely seeing and hearing how much HAPPIER my clients are after completing my packages!!! Not only are they looking & feeling better, but they are LOVING THE SKIN THEY ARE IN and leading richer, more fulfilling lives 🙂 It gives me goosebumps and is such a rewarding experience 🙂 PRICLESS!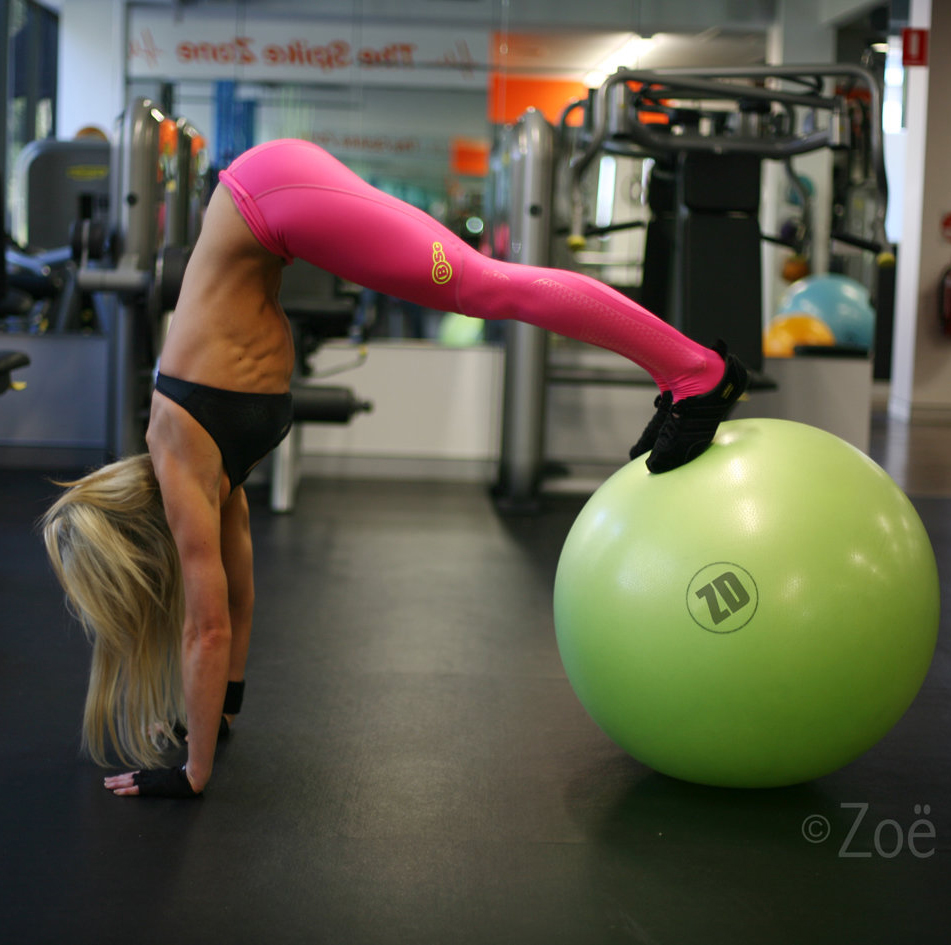 What Are The Most Common Questions You Get Asked & How Do You Respond?
The most common questions would be "how do you get your abs" or "how many crunches do you do each day" or "how often do you train abs" …My response: I have had abs since I was very young as I rollerbladed, surfed, skateboarded, climbed tress, snowboarded, skied…. I have always utilised my core for functional training so it's been very strong my entire life. I do not do ANY crunches and I do not actually train abs!

Did You Make Any Mistakes When You First Started Out?
Yes for sure! I did not nourish my body correctly and did WAY too much high intense cardio (Body Attack classes). I ate around one third of what I do now and was terrified of gaining 1 gram of fat. I was tiny and not happy.


Give Your Best 3 Health Tips That People Can Implement Right Now:
NEVER SKIP BREAKFAST!
Strength train 5 times weekly
Eat 5-6 meals daily and never under 1500 calories in total unless you are advised by a medical health practitioner. It makes me sad when my clients contact me and they have been eating 1200 calories a day. Most of them need a minimal of 1700.

Your Best Tips To Getting Into Contest Shape/Losing Those Last Few Pounds?
Yes EAT! A healthy metabolism is the only way to get into the shape of your life. So many girls are starving themselves and doing fasted cardio for hours a day. This is the problem! I got to 7% body fat with NO CARDIO, 200g carbs every day and 2200-2600 calories!! This is because my metabolism was extremely efficient and I was happy & healthy!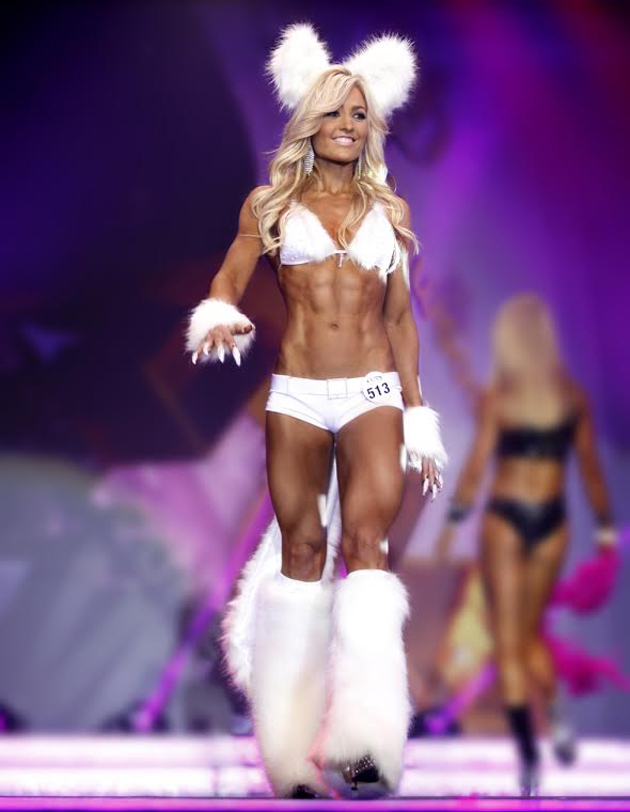 Other Than Fitness, What Are You Interested In?
I LOVE cars! I am a self-confessed Rev Head. I used to own a show car, which I designed from scratch and won Best Ladies Car in Australia at a number of shows. I have also raced/drifted and sold prestige cars for a few years in my early 20s. I also love interior design and studied at the International School of Colour & Design. I love the snow, I ski & snowboard 🙂

What's Your Funniest Moment At The Gym?
Seeing a girl dressed head to toe in the EXACT same outfit as me. I am well known for putting the Pink Bodyscience tights on the map and have a "uniform" as I am sponsored by Bodyscience and have over 15 pairs of these tights plus my favourite Golds Crop Singlets. It was flattering but also very entertaining as she seemed to follow me wherever I went….like my actual shadow!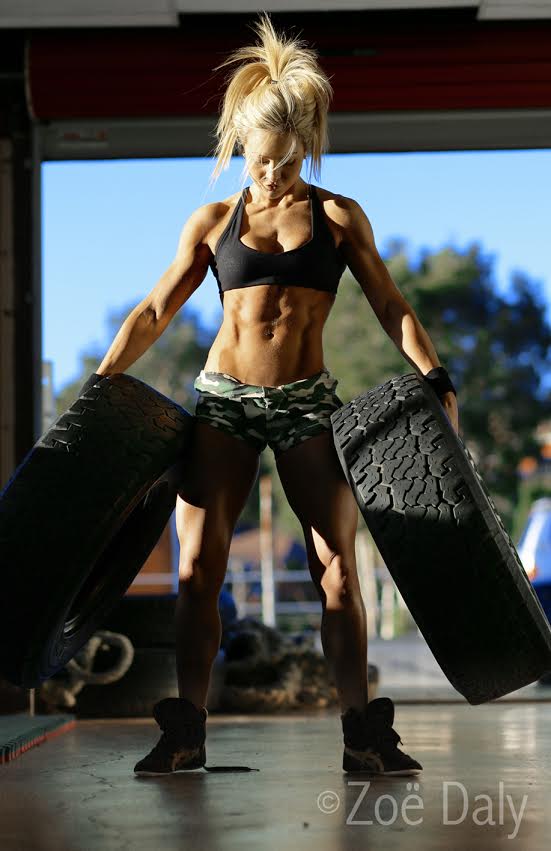 Where Does Your Motivation Come From?
It comes from within!!! If I am ever lacking motivation, I just look through my competition photos or various shoots, and this inspires me EVERY TIME to get to the gym! 🙂 I have been through too much, and come too far, to ever go backwards! ONWARDS AND UPWARDS! 🙂

For More Of Fitness Model Zoë Daly Please Check Out Her:
Instagram: http://instagram.com/zozofit
Facebook: https://www.facebook.com/ZoeDalyFitnessModel
Twitter: https://twitter.com/zoedalyfitness
Youtube: https://www.youtube.com/user/ZoeDalyFitness
Website: http://www.zoedaly.com
Zoë Daly's Fitness Competition History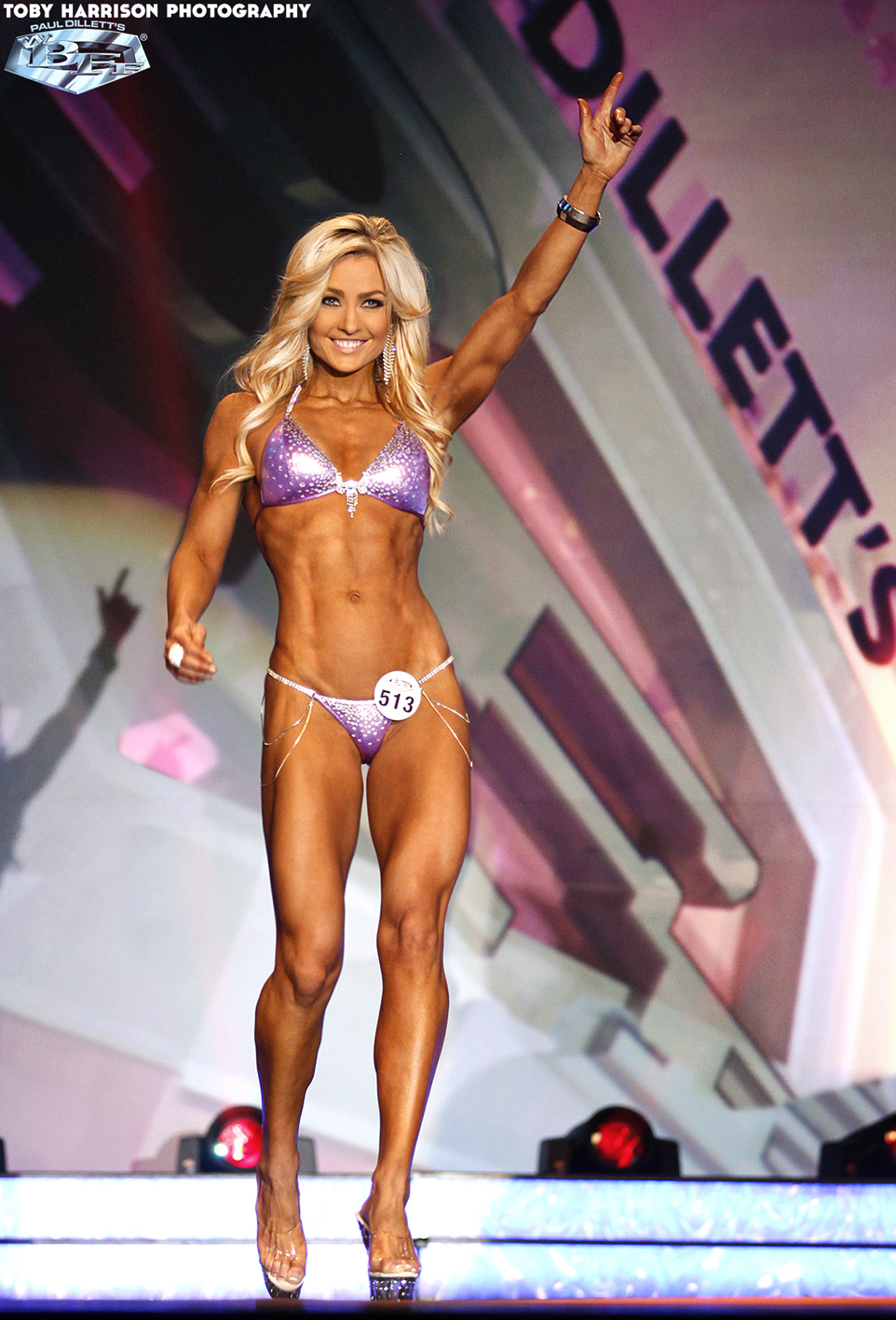 2010 ANB Sydney Physique Tiltles- May 23rd- 3rd Place
2010 ANB Asia Pacific International- May 29th- 4th place
2010 INBA All Female Classic- July 10th- 2nd place
2010 INBA NSW State Titles- Sep 26th- 1st Place
2010 IFBB Nationals- October 23rd- 3rd place
2010 IFBB NSW State Titles- October 23rd- 1st place
2011 APAC FITNESS MODEL CHAMPIONSHIPS- June 13th- 1st Place
2011 IFBB AUSTRALIAN NATIONALS-15th October 2011-1st Place
2011 IFBB NSW STATE TITLES-15th October 2011- 1st Place
2012 ARNOLD AMATUER USA- TOP 15 FINALIST
2013 WBFF WORLD TITLES LAS VEGAS USA~ 2nd Place Diva Fitness Model
PRO-STATUS EARNED 23rd & 24th August. 2013 -CURRENT