Lexi Reed 'FatGirlFedUp' Lost 285 Pounds In 18 Months With These 2 Simple Steps!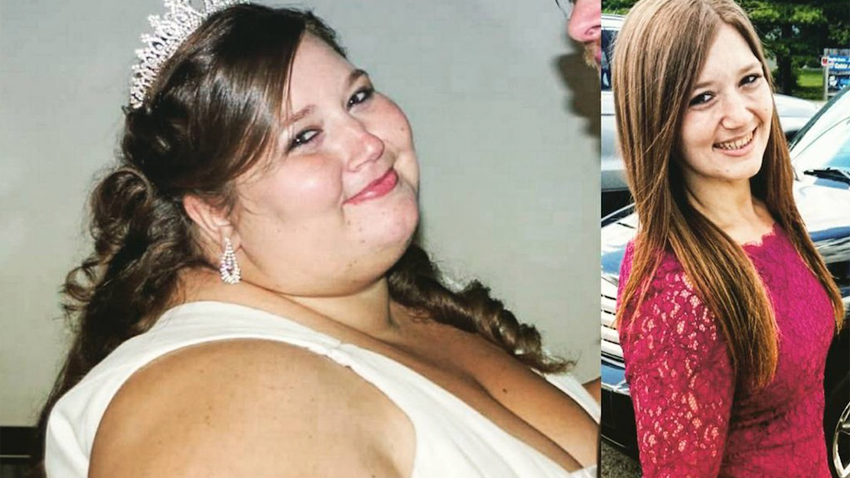 When Lexi and her husband went to a Chinese buffet for a night out, it was common for them to eat over 7 plates of food each. Munching down on chips, rice, ribs, chicken and meat dishes, as well as the greasy, deep fried starters.
They both loved fast food, soda and sweets and their unhealthy eating habits caused them both to gain a massive amount of weight and for Lexi to tip the scales at almost 500 pounds.
Lexi, who started an Instagram to document her journey, @fatgirlfedup, recalls that she had always been overweight and the concept of eating healthy wouldn't be an easy start.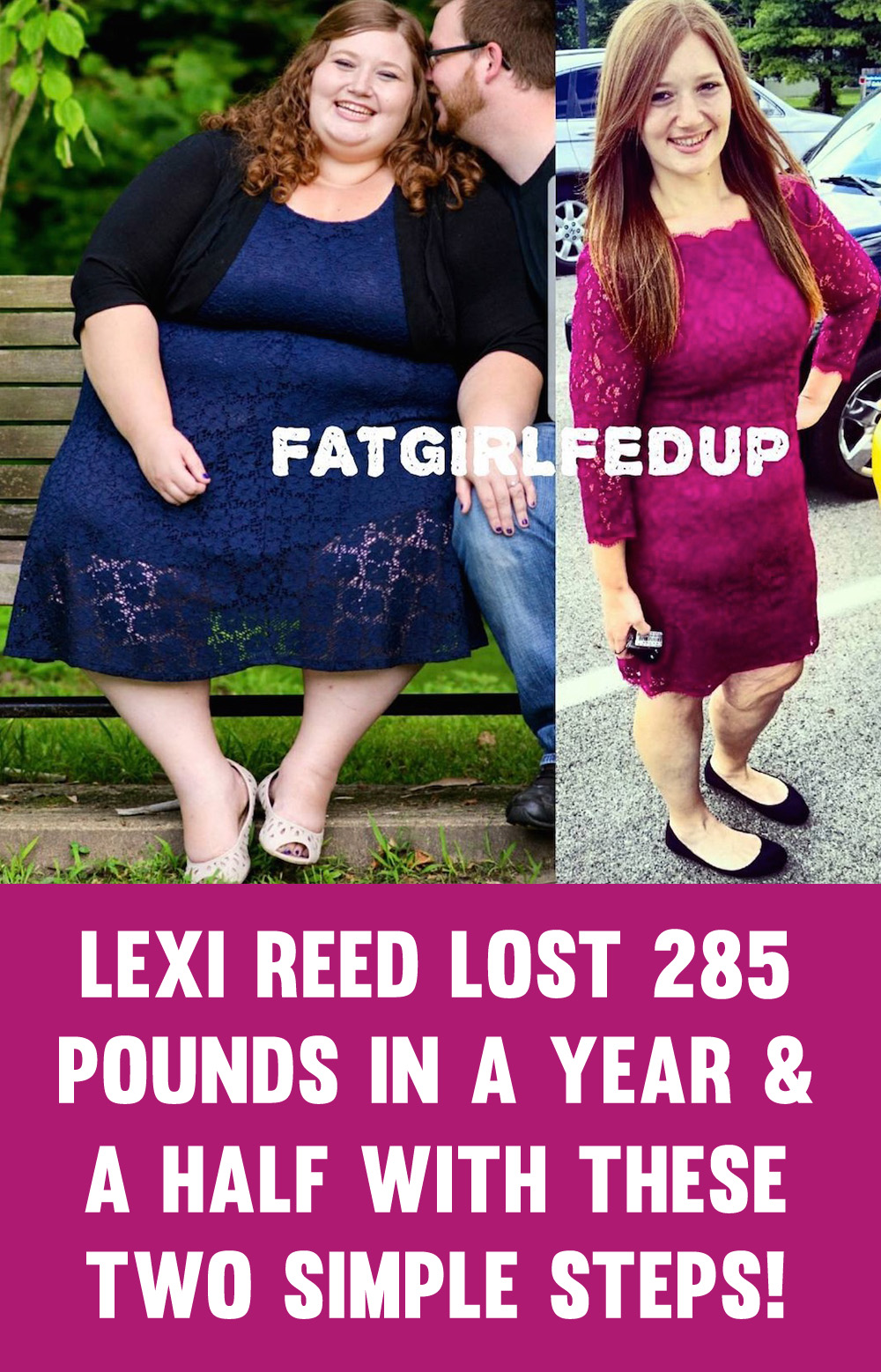 "When Danny & I met at 16 years old (10 years ago), I weighed over 300lbs. He never knew me as any less & never asked me to change. I however wanted to live a longer life with him, be healthy, and be able to have kids in the future."
Lexi knew she wanted to make a change but it wasn't until New Years Day 2016, when a close friend of the couple challenged them to a series of healthy changes to their lifestyle and to start exercising every week that she really got serious.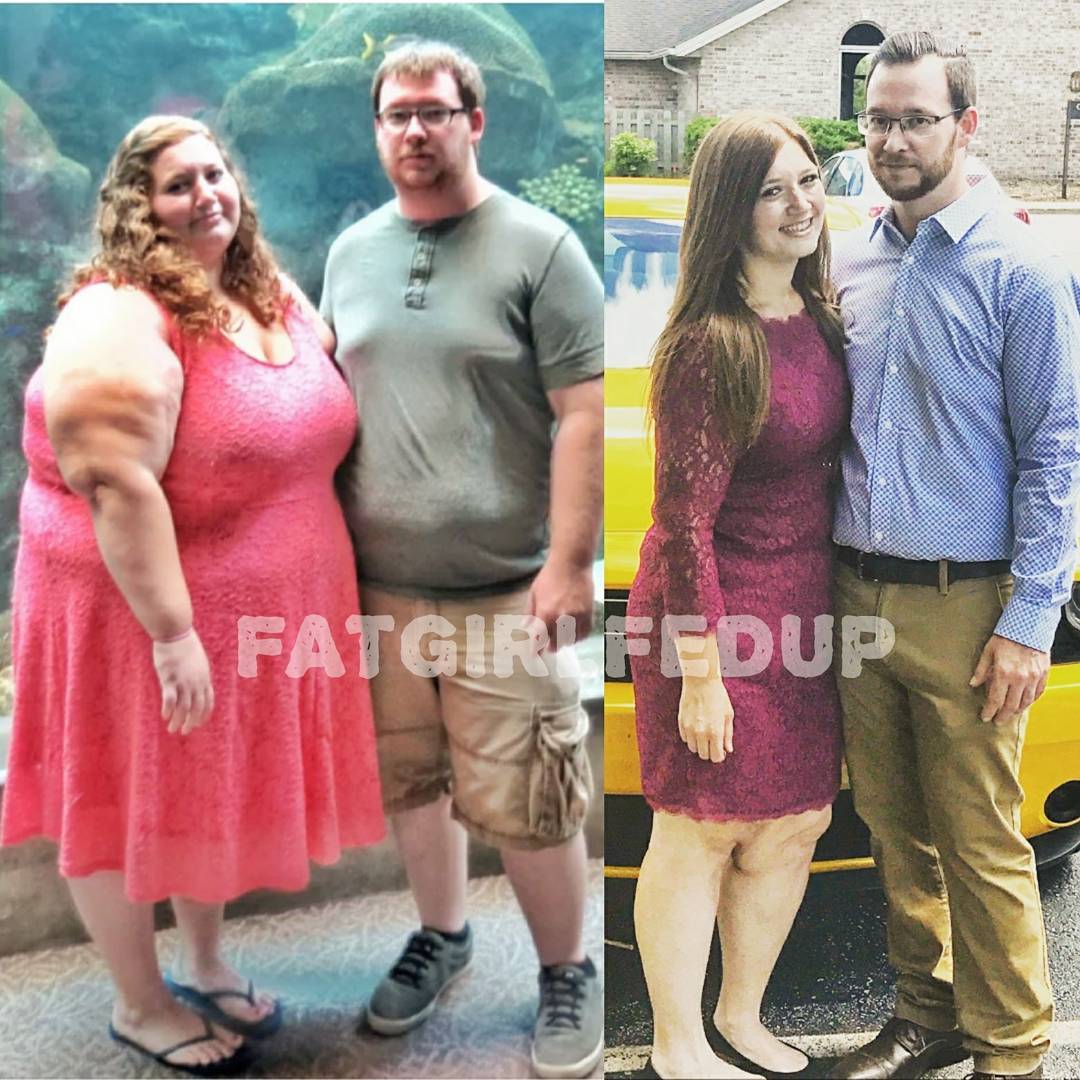 "On January 1st 2016, my best friend challenged my husband and I, to no eating out, no cheat meals, cooking everything we ate at home, no alcohol and working out 4 to 5 times a week, as a new years resolution."
It was these two simple concepts, of cooking everything at home and exercising 4-5 times a week that would change Lexi's entire life.
Starting off wasn't easy for Lexi, who weighed over 485 pounds, but she took it as a challenge and decided to stick to the principles religiously.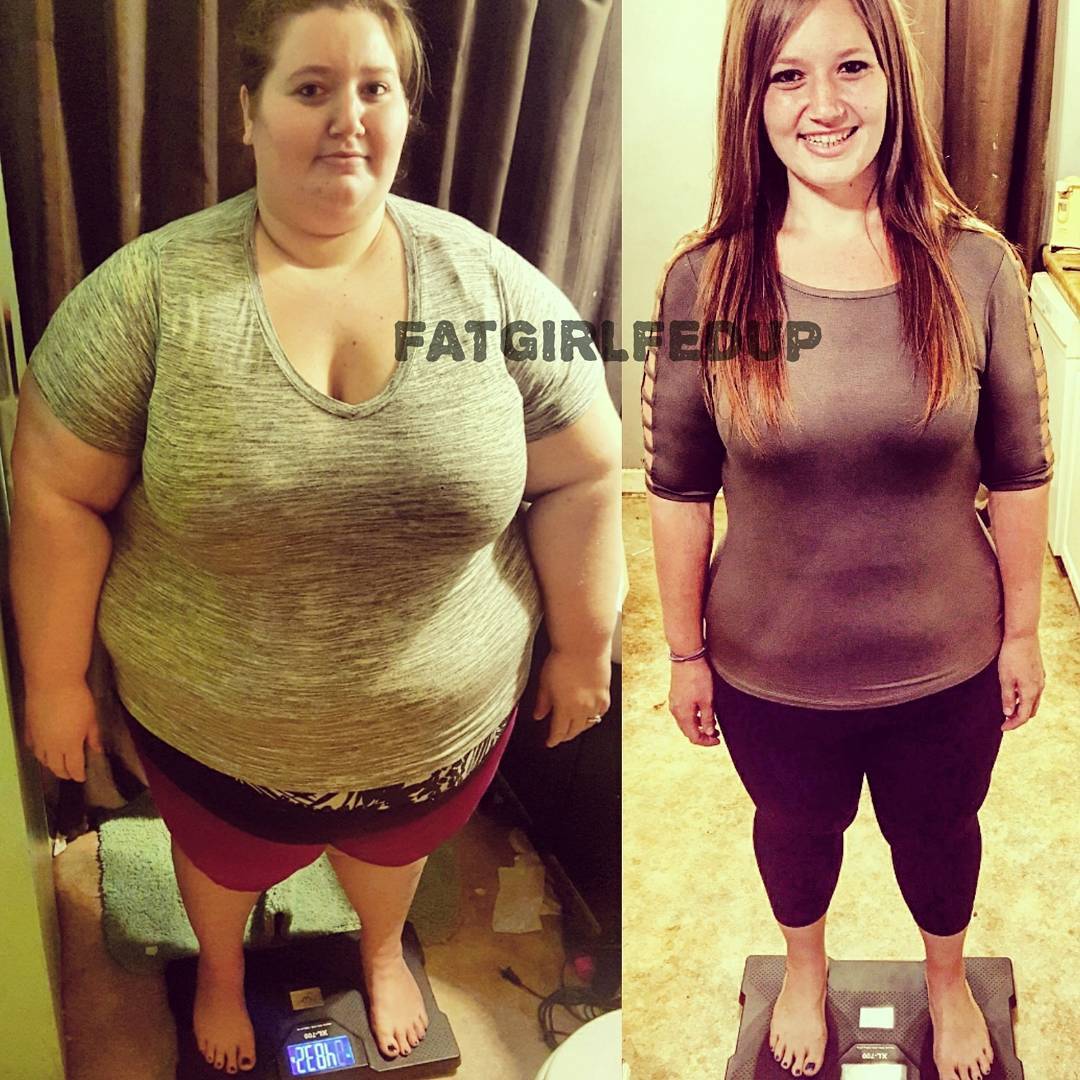 "For the first month, I didn't eat out at all, I made everything and I don't even like cooking, so I was constantly learning. I was cooking foods I enjoyed and taking foods that I had liked before and making healthy versions of those meals. I didn't feel deprived and could still eat the foods I wanted."
After getting in the groove and forming healthier habits, the journey became a little simpler and after getting comfortable with her new diet, she turned her attention to cardio. Lexi would get on the eliptical machine and not get off for 30 minutes, even if it meant pausing and taking breaks during.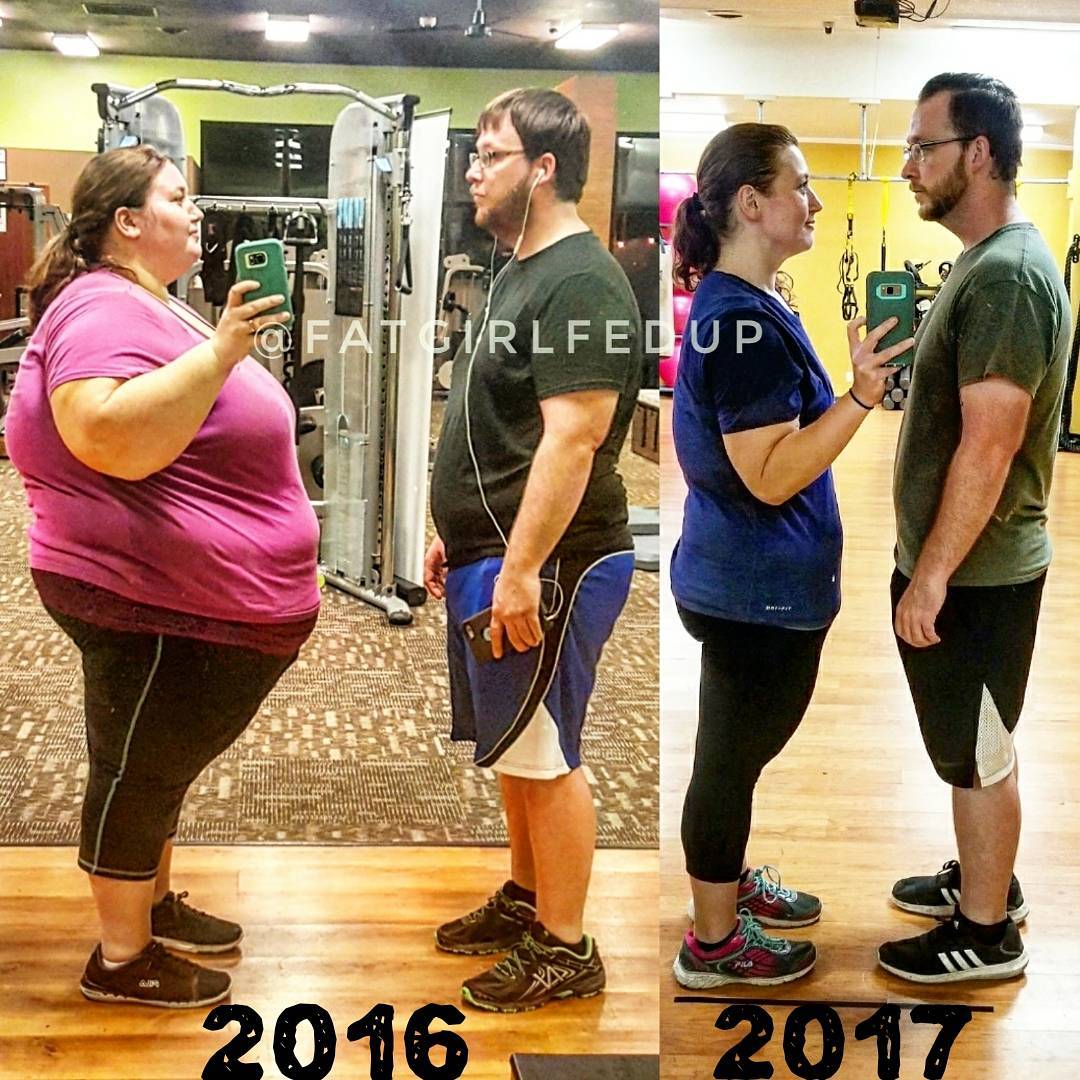 "After the first month, it became a lifestyle. I started doing cardio, the elliptical was my preferred choice, my goal was just 30 minutes a day, 4-5 times week depending on how I felt. Obviously, I weighed 485 pounds, so it wasn't an easy feat for me, even if I was basically on it, or taking breaks in between, I never got off it. I was so determined to get that 30 minutes done and I always did."
For Lexi, there were many reasons that she wanted to lose the weight in the first place, mainly worrying about the future goals that an overweight version of herself wouldn't be able to do.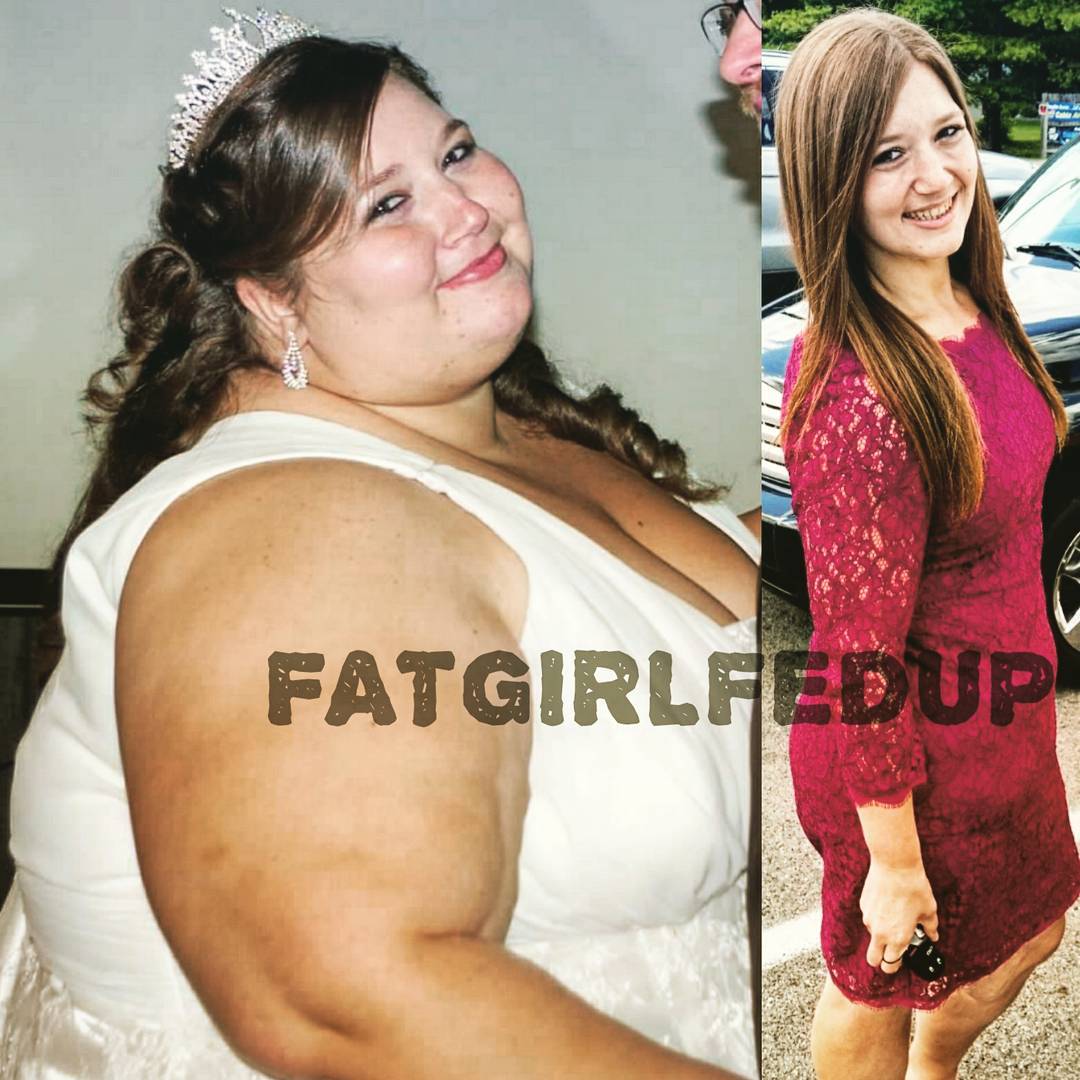 "So thats really where it all started. There are so many reasons why I wanted to lose weight. I wanted to be able to have kids with my husband in the future and be a good mom and keep up with my children and have a healthy pregnancy. I wanted to be able to go on hikes and walk with my husband, to go on the bike and rollercoasters. I wanted to do all the things you want to do, that you can't when you are overweight. For me, even walking was chore."
"It wasn't one moment that made everything click, it was that everything kind of added up. I was just so fed up with where I was and where I was going."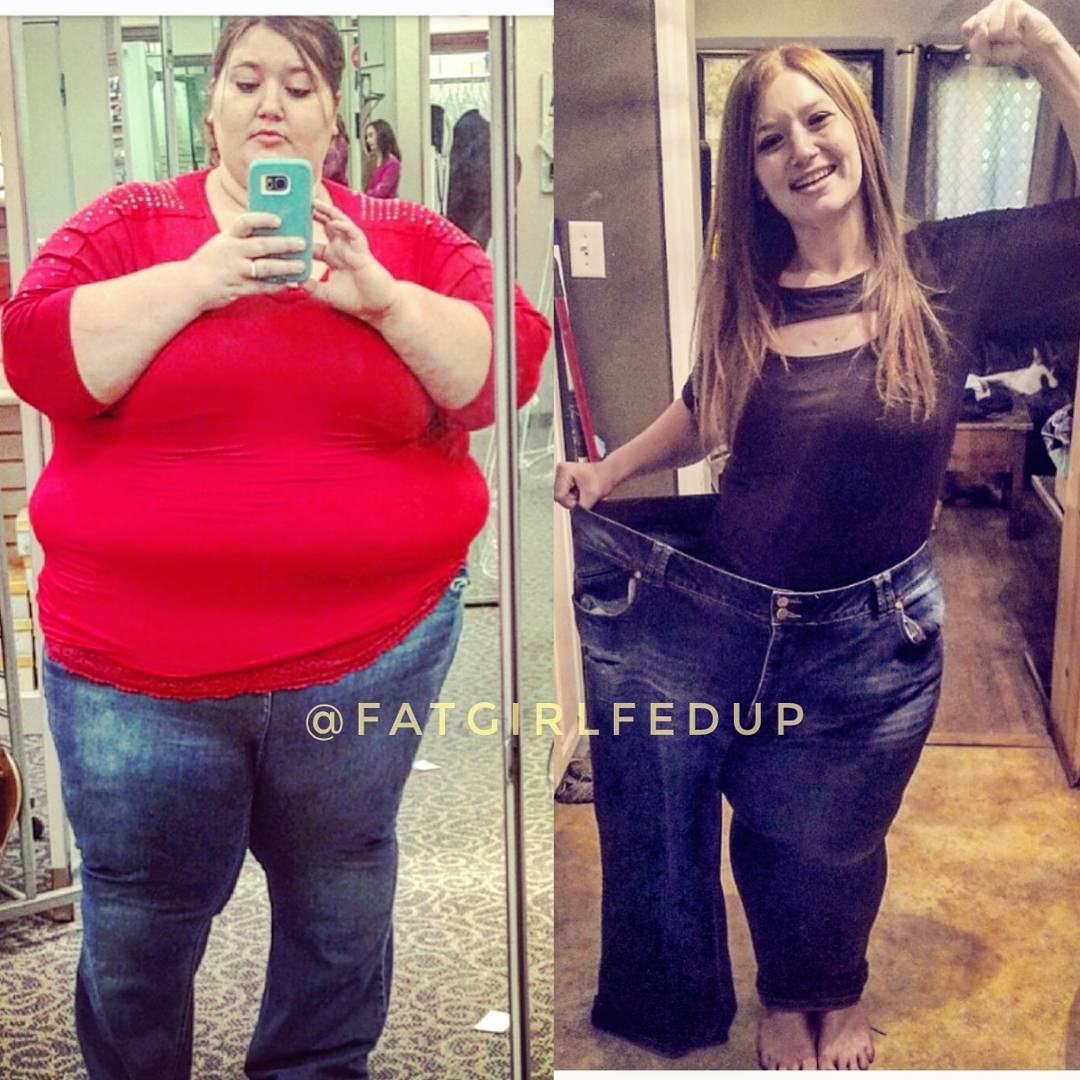 Lexi knew that she was heading down a deadly path with her old lifestyle and knew that if she didn't achieve her weight loss ambitions soon, she would start experiencing a whole host of medical problems.
"I just decided this was my last chance and I was gonna fight for my life and I was gonna stop making excuses. I started working out. Obviously you didn't gain all that weight overnight, you're not going to see results right away and you're not going to lose all your weight in a day."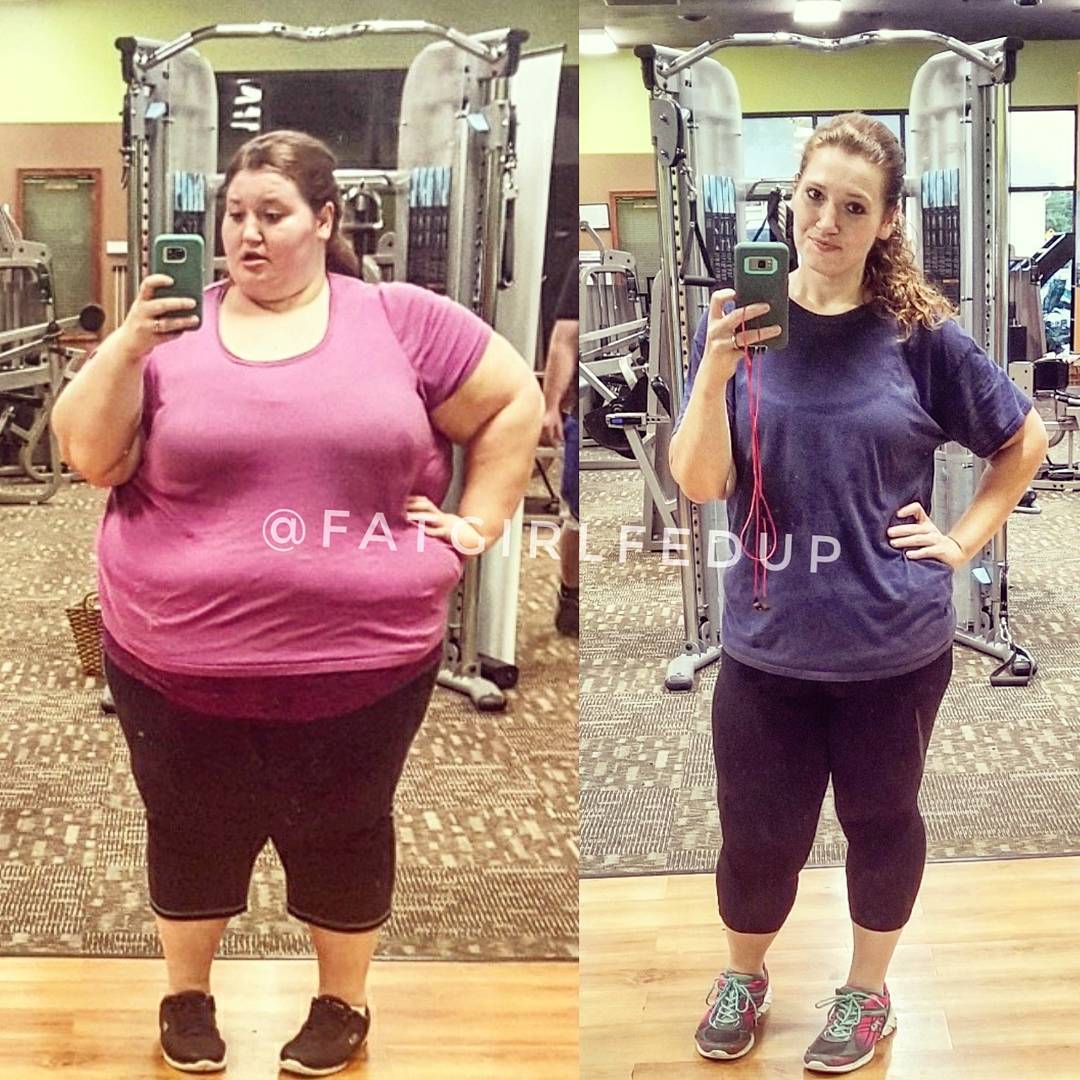 When Lexi and her husband started dating, their nights out revolved around eating. They also found comfort in eating in front of the TV and it was this mindless gorging on processed foods that was a real catalyst for their weight to shoot up. Replacing this time with hours in the gym is when things really started to change.
"It took 3 weeks before I really saw results. Once I did, I became addicted.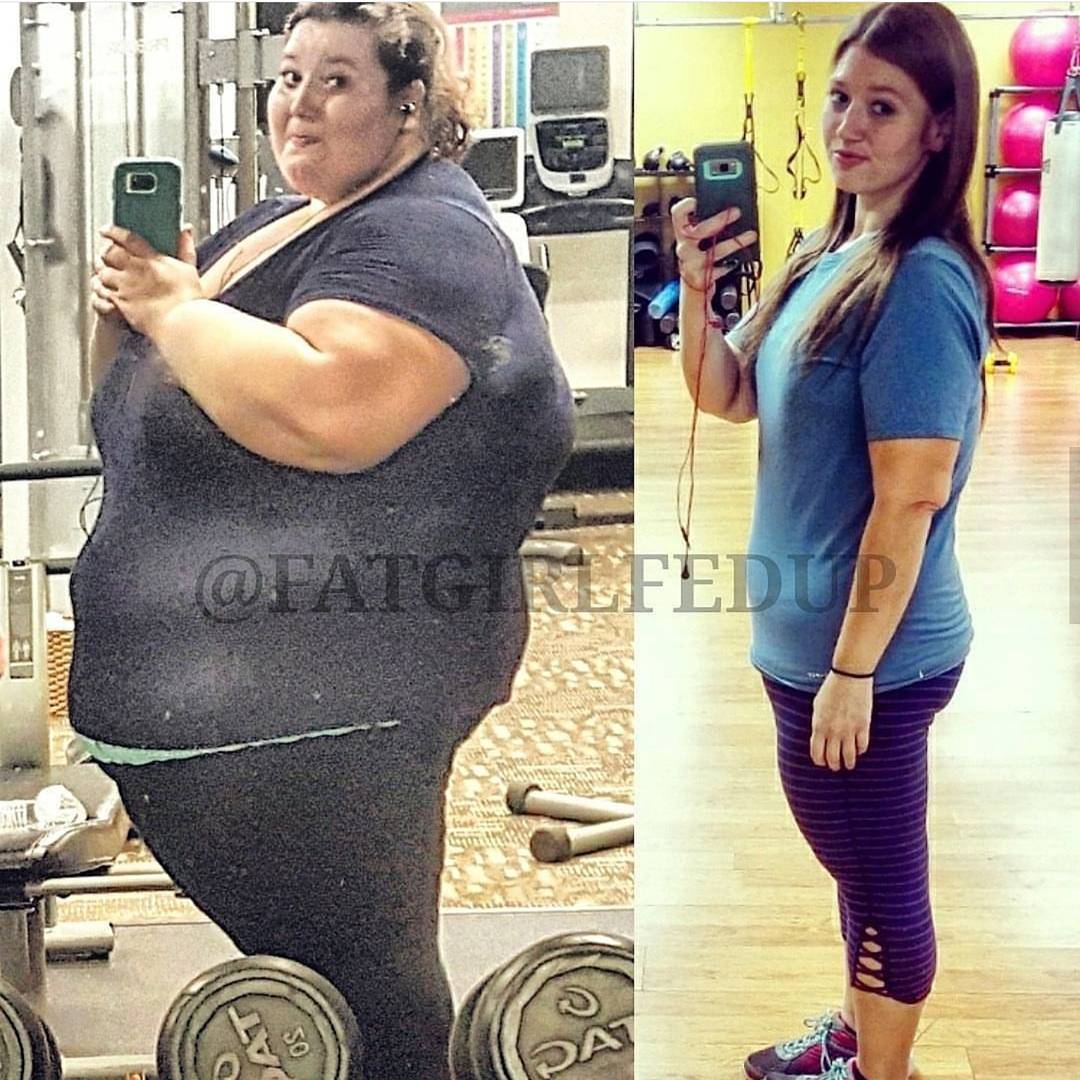 Food was my form of therapy before but not I fell in love with working out, instead of eating for no reason. We would spend so many nights, eating and watching netflix and not talking.
Whenever we started working out, we traded our nights on the couch for the gym and we didn't look back. I didn't miss siting on the couch just watching tv and doing nothing. I enjoyed the gym and having more conversations with my husband as we were walking."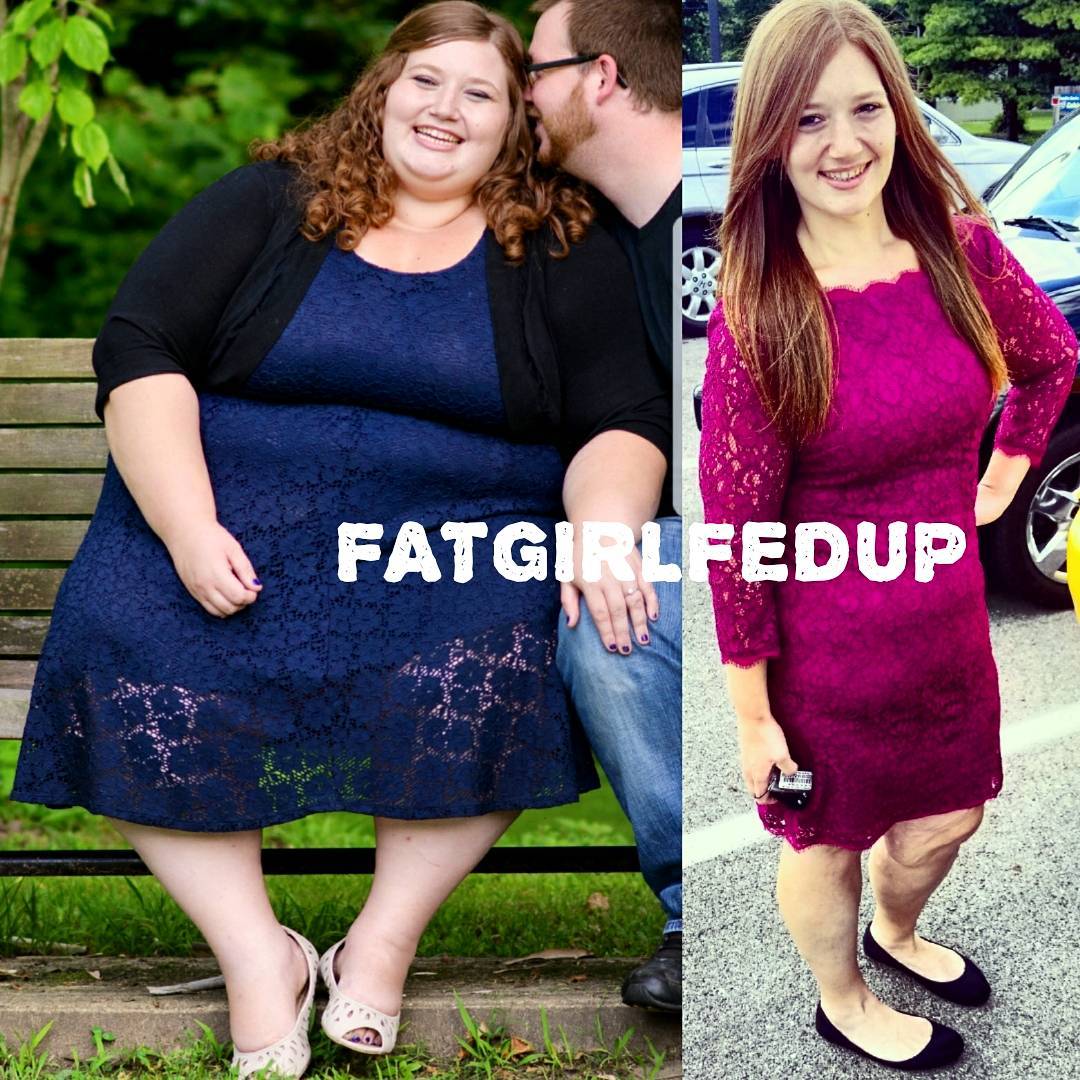 Lexi is proud of what she has accomplished and made all the right decisions herself, to change her own life. She made mistakes along the way, but keep working hard and learned new things every day of her journey.
"I just decided enough was enough. I was ready to change my life. I decided I was going to work hard for it every single day. I didn't have a trainer or meal plan. I didn't know about nutrition, cooking, I had no surgery, took no pills. I was just you're average girl who was fed up and wanted to change."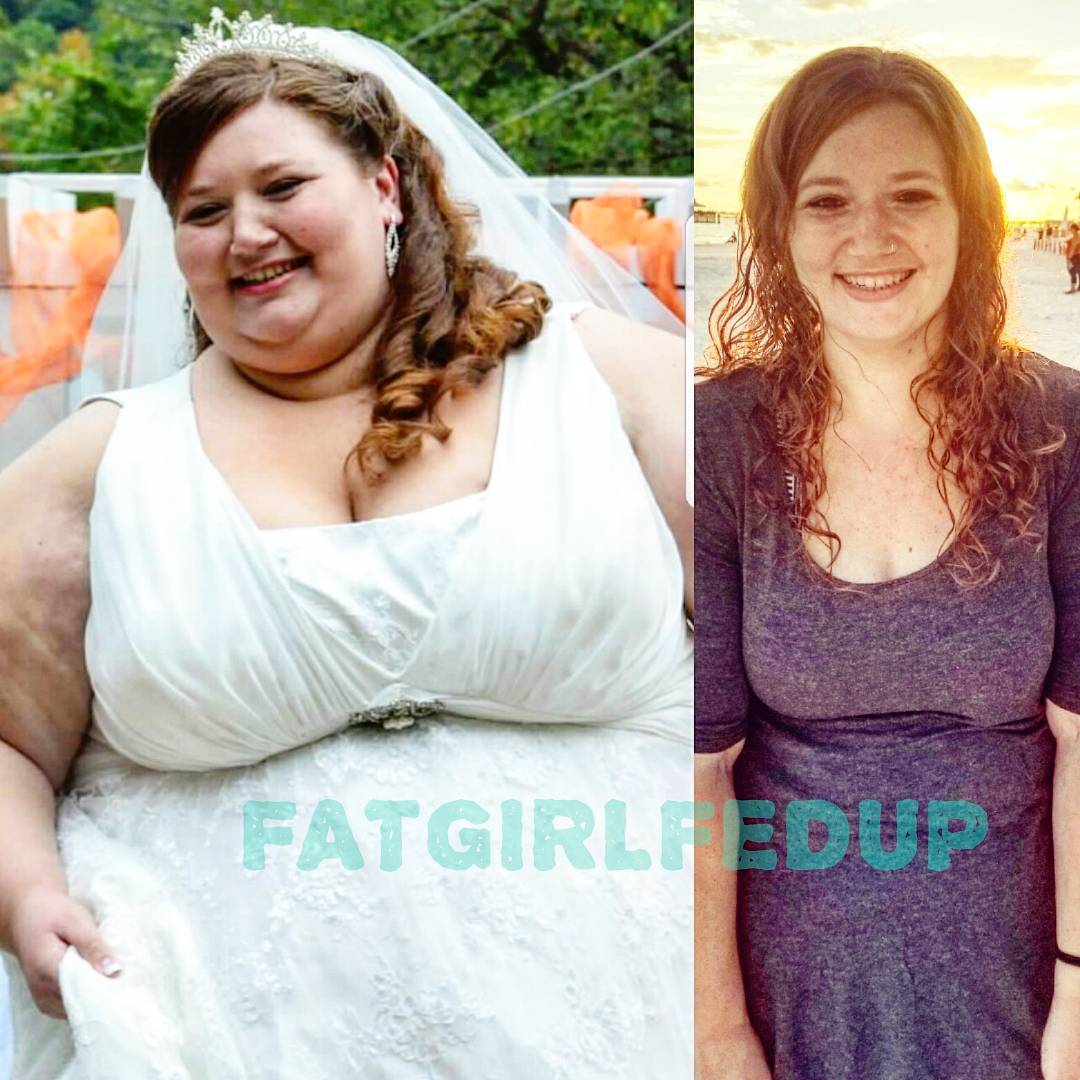 "I was willing to learn every single day. I focused on the single day ahead of me, not the 300 pounds I knew I had to lose, because that would have overwhelmed me. It made me feel like I didn't have such a long way to go."
Lexi is still amazed at the results she achieved by following such a simple formula, but believes everyone is capable of greatness if they put their mind to it.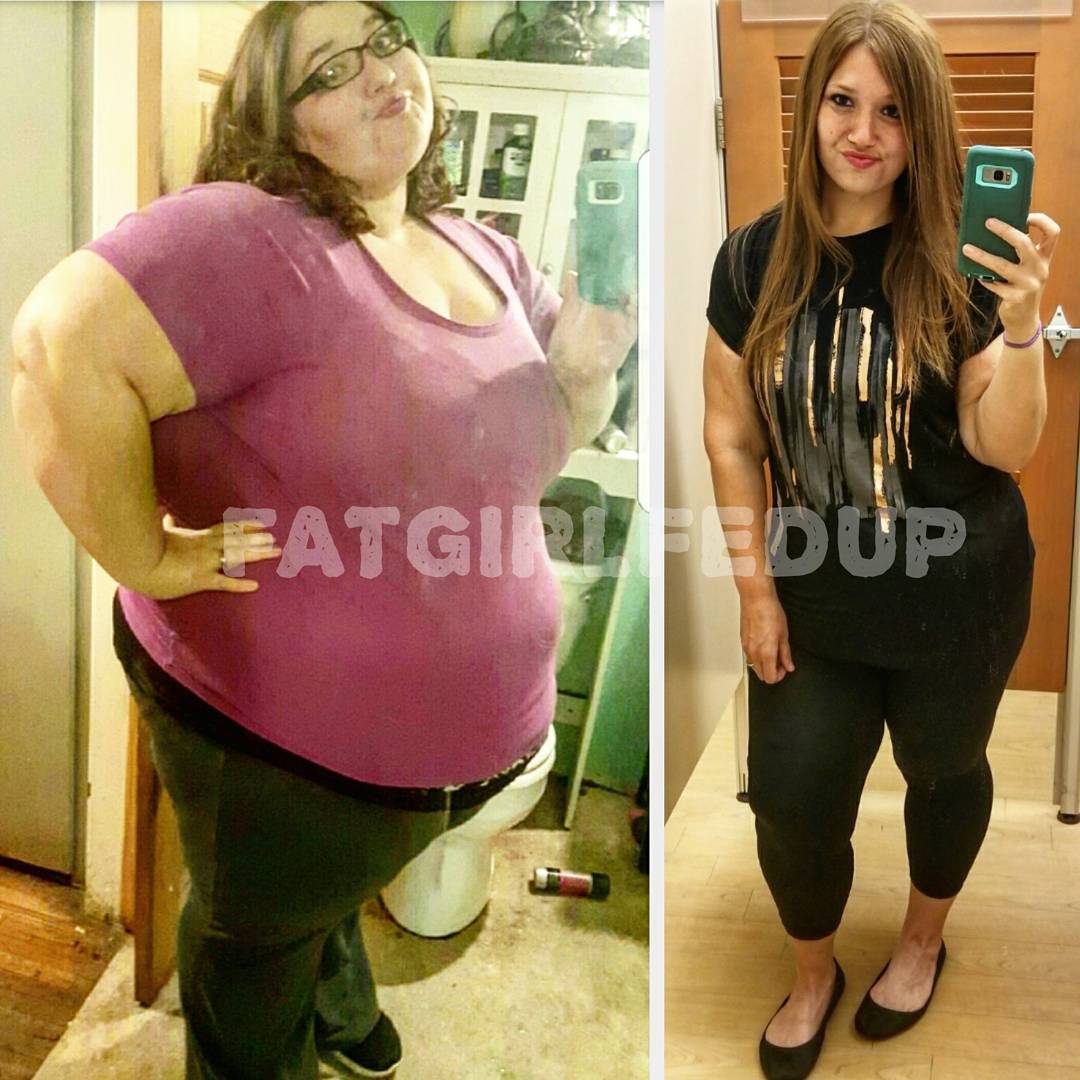 "The first month I lost 23 pounds. It's crazy how much we are capable of when we decide what we want to do. I never would have expected to lose over 270 pounds in a year and a half. It absolutely blows my mind."
Lexi Reed Diet Plan:
Gym – 30 Minutes Cardio (Eliptical Machine)
Breakfast – 3 Pieces of turkey bacon, 2 Large eggs
Snack 1 – Protein shake
Lunch – Salmon patties, asparagus, broccoli cottage cheese
Snack 2 – Banana + Almond butter
Gym – 30 Minutes Cardio (Eliptical Machine)
Dinner – Turkey Burgers (Buns – Honey Wheat Sandwich Thins, Cheese – Fat Free), Steamed Broccoli/Cauliflower, Mushrooms.
Source: Lexi's Youtube Channel.