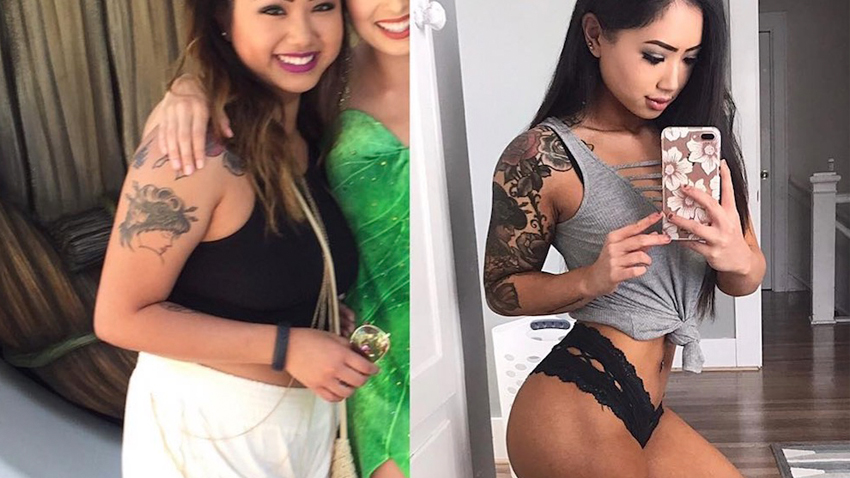 How Sophy Van Transformed Her Body
#transformationtuesday (155lb & 34% bf ➡️ 125 & 14% bf)
"It's been almost exactly a year since I decided to change my life and start this #fitnessjourney"
"Not going to lie, it hasn't always been consistent or easy. I had days (more like weeks) where I would eat out and stuff my face and times when I'm like eh f*** the gym. The only difference is, I jumped straight back into routine and I didn't punish myself for the cheat meals."
"When I started, I knew NOTHING about lifting OR nutrition/diet. I didn't have the luxury of a personal trainer or my fabulous friends but THANK GOD we live in the 21st century where there is YouTube and Google. It's crazy how much information is out there but we would rather pay someone to tell it to us. How bad do you want it though? Be proactive and your own motivation"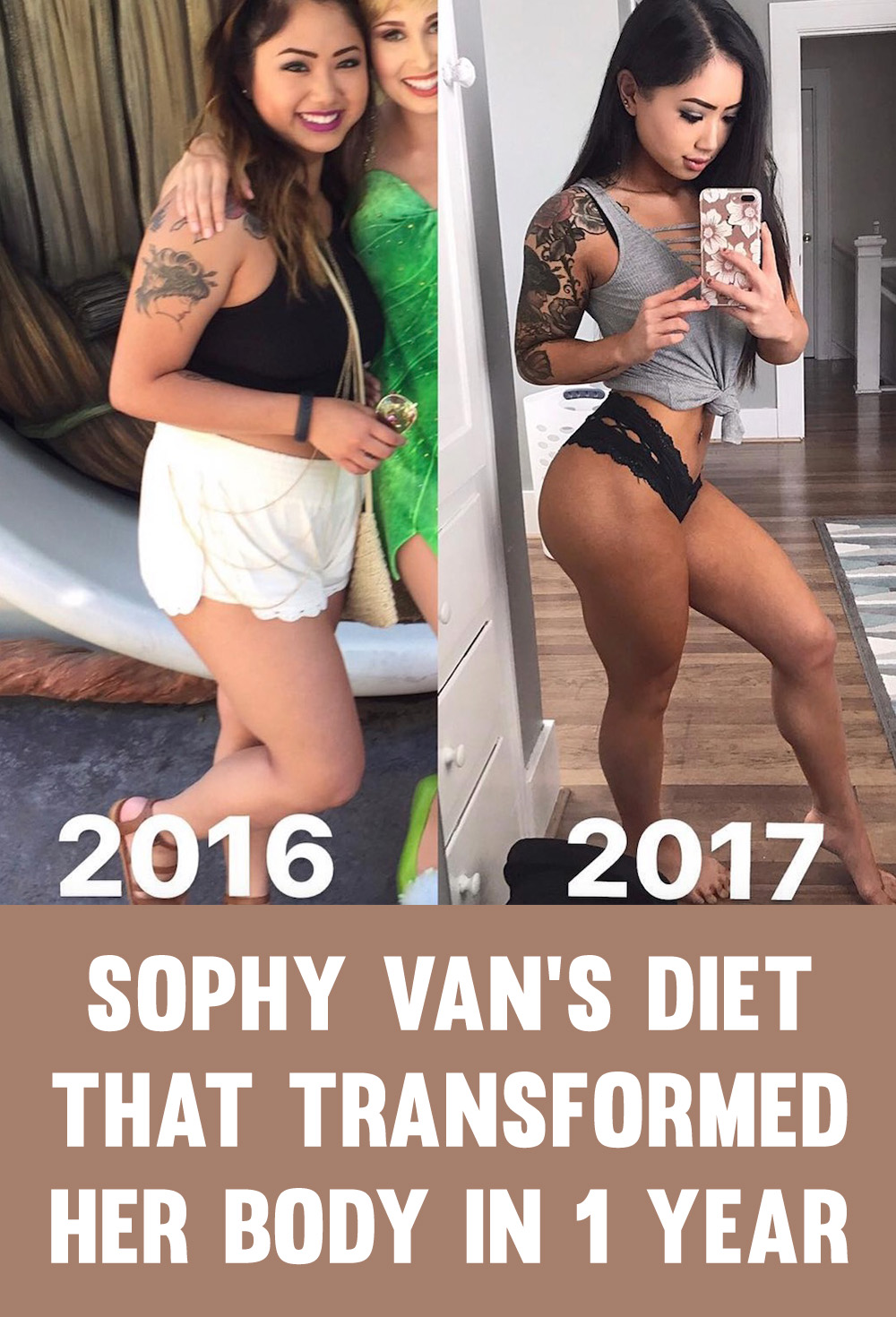 "The HARDEST part was diet. Training is actually really easy compared to diet. I LOVEEEE BURGERS and sweets so cutting them out completely made me crash and binge. Eating perfectly clean never lasted longer than a few days for me. However, when I found out about macros. HALLELUJAH MY LIFE WAS SAVED LOL. Because of it, I'm still able to have an Oreo here and there or a piece of candy. Don't get me wrong, I still eat my micros like broccoli and asparagus but that's about it. It keeps me sane and happy. Remember it's a life style change not a quick fix."
"What other people do may work for them but everyone is different. You just have to find your median. Don't do something you don't like because your idol does it and you want to look like them. Do what makes you happy, that is the way to consistency and consistency is key for change"
Be Sure To Follow Sophy On Her Instagram Here: @sophyvan
Sophy Van Diet Plan & Advice: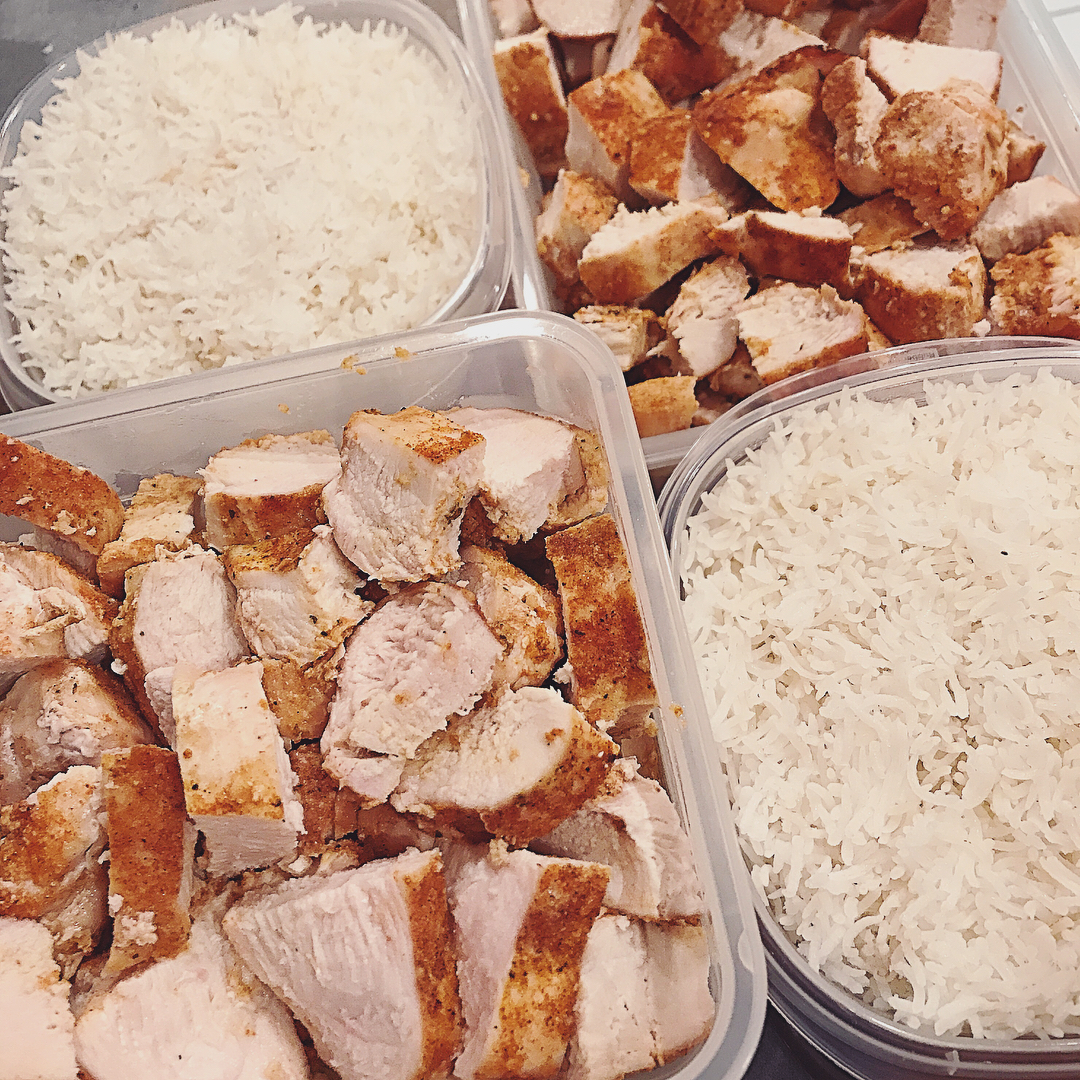 MEAL PREP
"The key to being consistent with meals is picking foods you like! I prep my protein and carbs in bulk. It lasts 4-5 days. I don't separate it out to measured containers because let's be real now, who has that much space in their fridge and who actually likes doing dishes. I prefer making my asparagus or broccoli the day of because soggy veggies = ass."
"I usually plan my meals out on #myfitnesspal the night before to make sure I hit my macros perfectly. I found that if I want to eat @poptarts or some treat, I add it to myfitnesspal first and then work my normal meals around it, if that makes any sense. That way I can still be tracking my macros but also hitting them perfectly."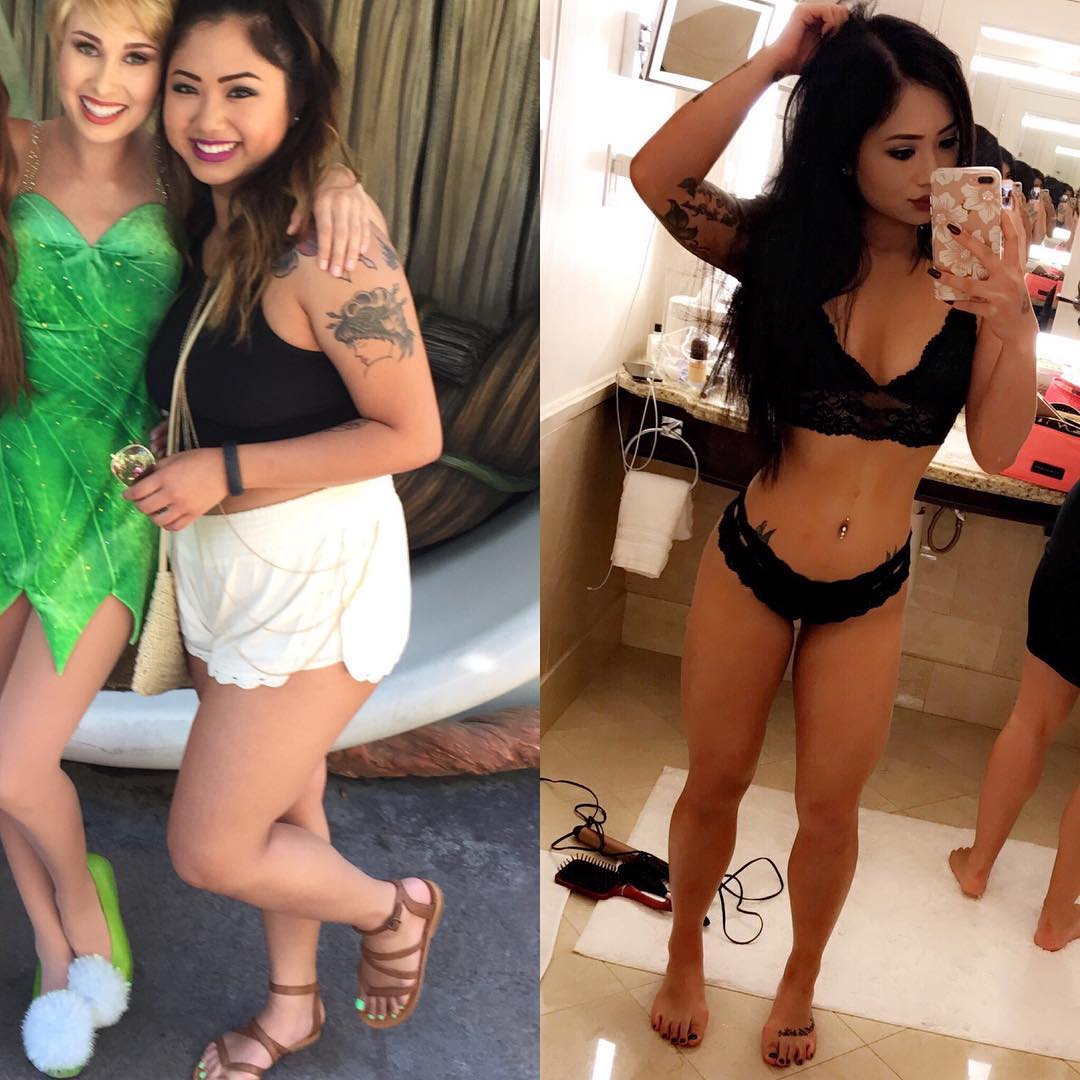 "Ground Turkey, Chicken, Rice, Sweet Potatoes, and Broccoli are my go-to foods. Of course I eat other things with my meals too like sauces, fruits, and nuts but those change daily. @tuffdane makes the chicken via the oven and the ground turkey I just throw on a pan and season it. The key to making non-dry chicken is literally babysitting it and checking on it. His chicken is bomb."
"Failing to plan is planning to fail"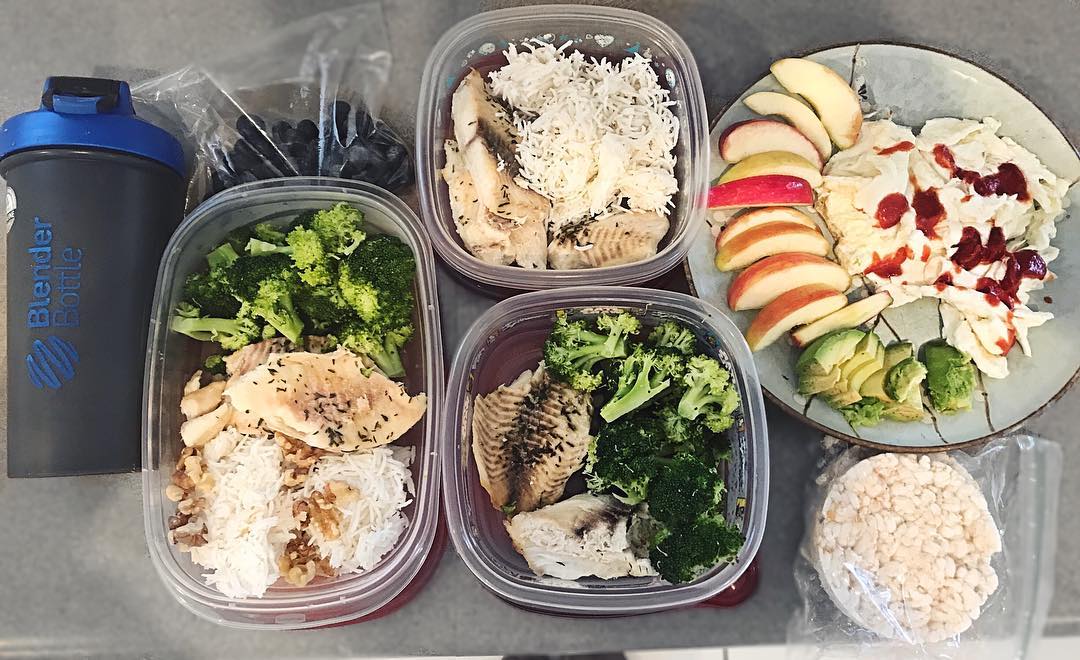 Low Carb Days
"All of my main meals on a LOW CARB day."
"This doesn't include my snackies because those are random. Today just so happens to be a tilapia kind of day. I choose my protein based on what I crave or my mood. My food changes every single day sometimes I have oats instead of rice, sometimes just fruits, sometimes bok choy."
"Changing my food up helps me stick to diet. Yes this may seem like very little food but protein bars and candy are very calorie dense. Everything pictured are stuff I like to eat. (THIS IS NOT ALL OF MY FOOD FOR TODAY. Just most of it).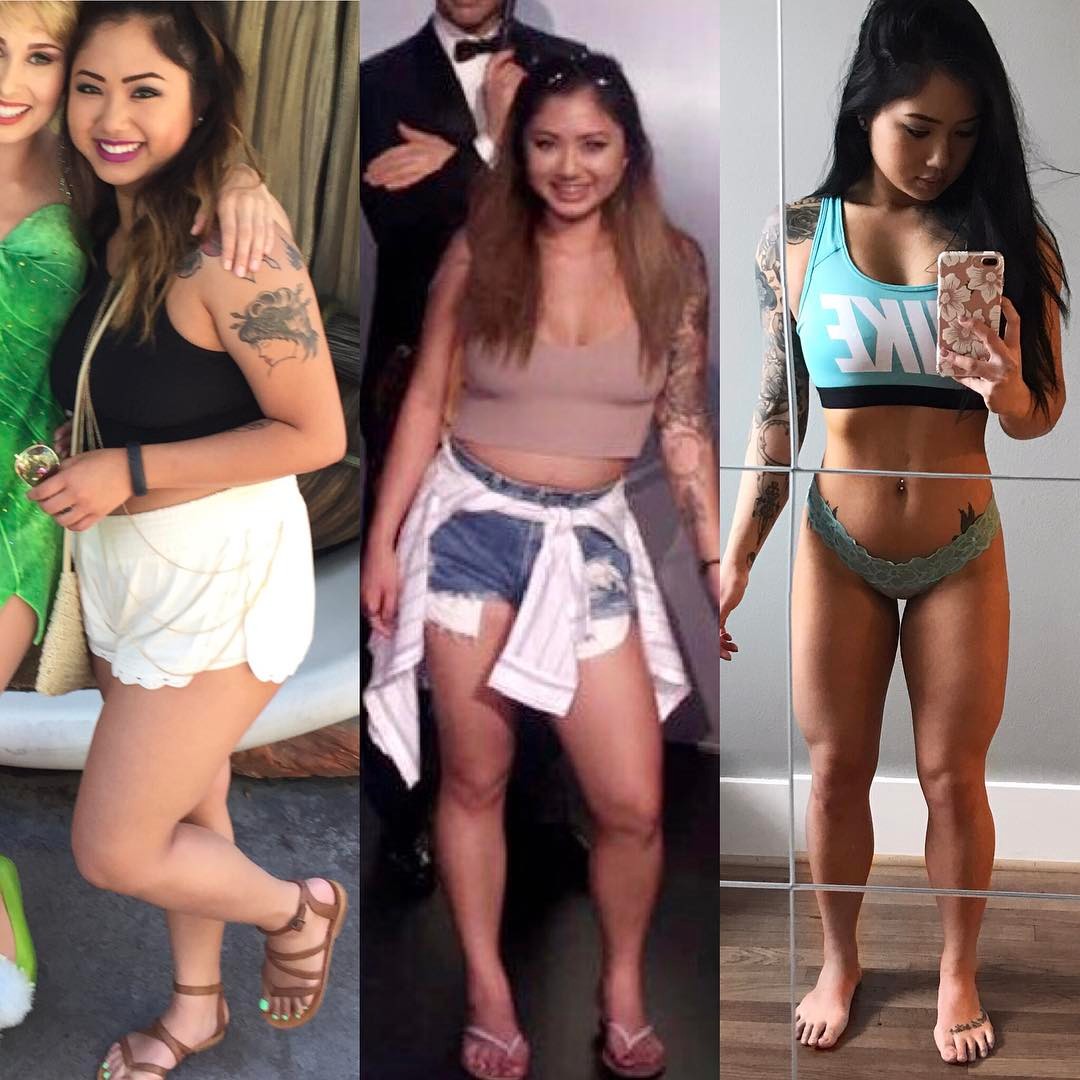 Also, I would never prep anything just because it's "healthy" (there are not such things as bad food. Moderation babes), I ONLY make things I like. For me, I would rather eat tilapia than ground turkey or beef."
"I do count macros right now but not to the T. I'll add or take out foods depending on how I feel. This is me eating clean LOL because honestly, I eat out almost every other day (why the Ef not) which is why I never post pics like this."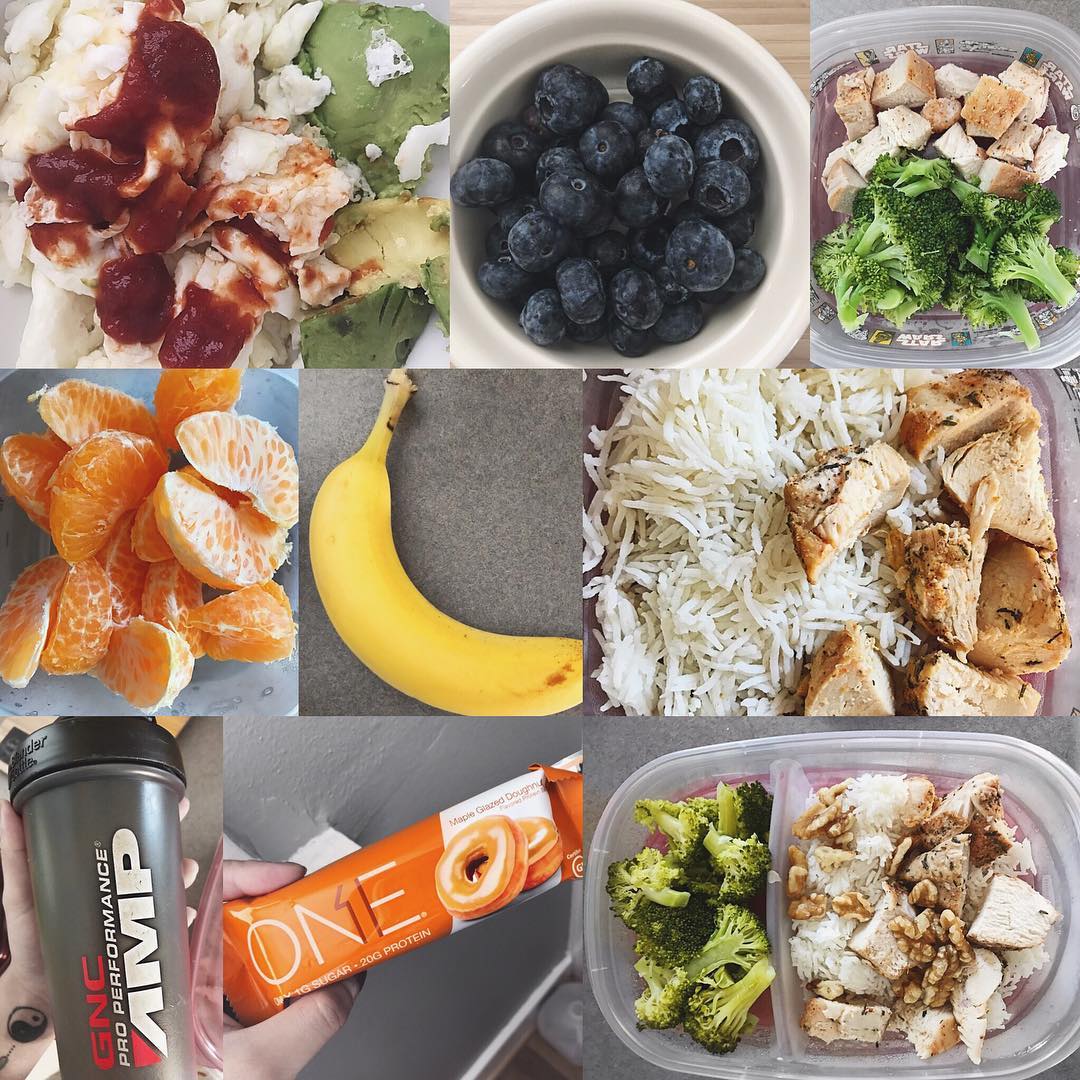 Sophy Van Full Day Of Eating
"I always get asked what I eat in a day and it changes a lot depending on my mood but some things ALWAYS stay the same. I always stick with egg whites and avocado in the morning‍♀️ I like my broccoli for fiber and I always fit my tangerines and blueberries into my #macros."
"Sometimes I eat a sandwich on top of all this and sometimes I go out to eat. These are the staple foods for ME and I leave leeway in my macros to have other stuff. I find having enough fiber and GOOD fats difficult so I make sure I get those in my staple foods. Oh protein too. (I loveee eating carbs)"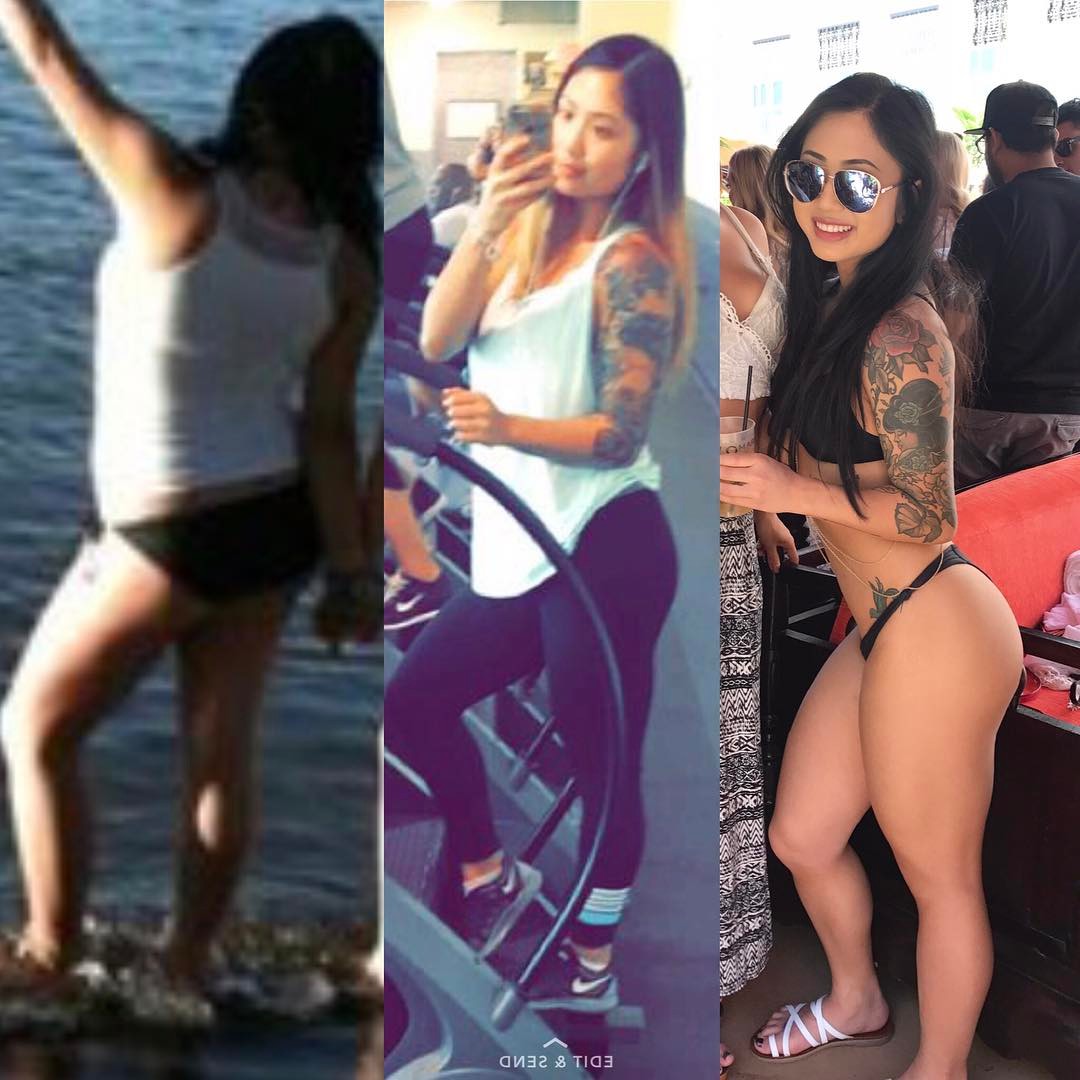 "Anyways, y'all asked and I hope this gives you guys an idea. I'm super simple because I'm lazy nobody got time to get creative and track food hahaa"