Holly Pernice Was Over 300lbs & On Anti Anxiety Medication Until She Decided To Make A Change!
Holly Pernice was always a bigger girl, standing at 5 foot 10 and enjoying activities like sports and working out, but when she stood on the scale in the doctors' office and it tipped at over 300 pounds, she was completely devastated.
"I had gotten TOO big. I had issues with my back, I had a knee I had had surgery on, I had just broken my ankle and had been prescribed anti-anxiety medication and the weight piled on, it just overwhelmed me."
Holly decided to make a change, ditch the anti anxiety medication and join up with a local weight loss group to help motivate and educate her on how to eat healthier and feel better about herself.
Find out exactly how Holly has lost over 80lbs since that day and how you too can make the same changes!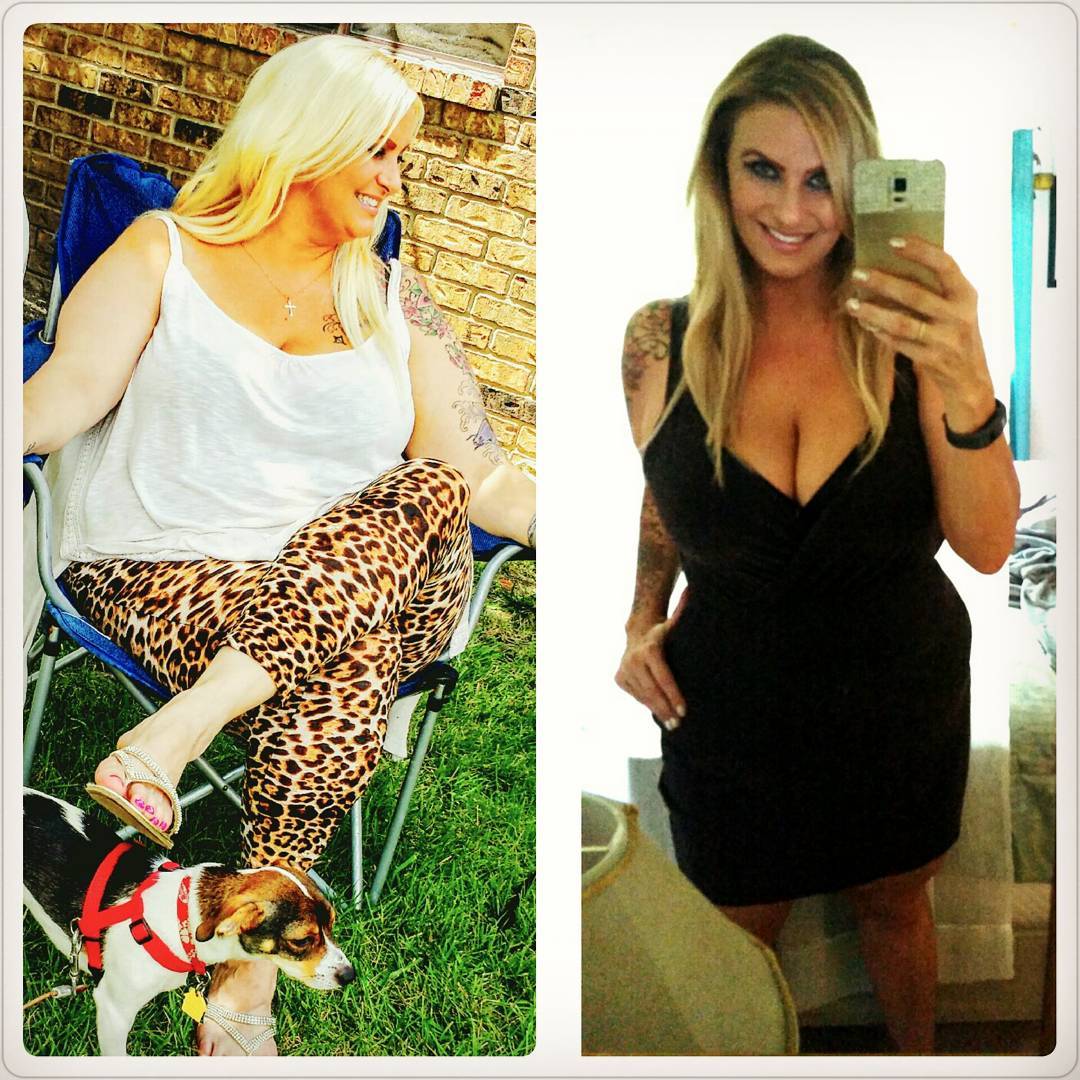 Holly's Instagram: @amazonbella
Holly Pernice Weight Loss Diet:
I learned to up my lean protein, eat more veggies & fruits and limit carbs (not eliminate because I love potatoes!). I use vegetables as what I call "FILLER" foods.
My biggest go to: For Breakfast I eat light yoplait cherry yogurt or a bowl of Cheerios when I am hungry with 1% milk.
For Lunch I make HUGE salads with lettuce, tomatoes, onions, cucumbers, mushrooms, carrots, pretty much everything you can think of and then put 3 oz of grilled chicken and some 2% cheese with fat free ranch dressing.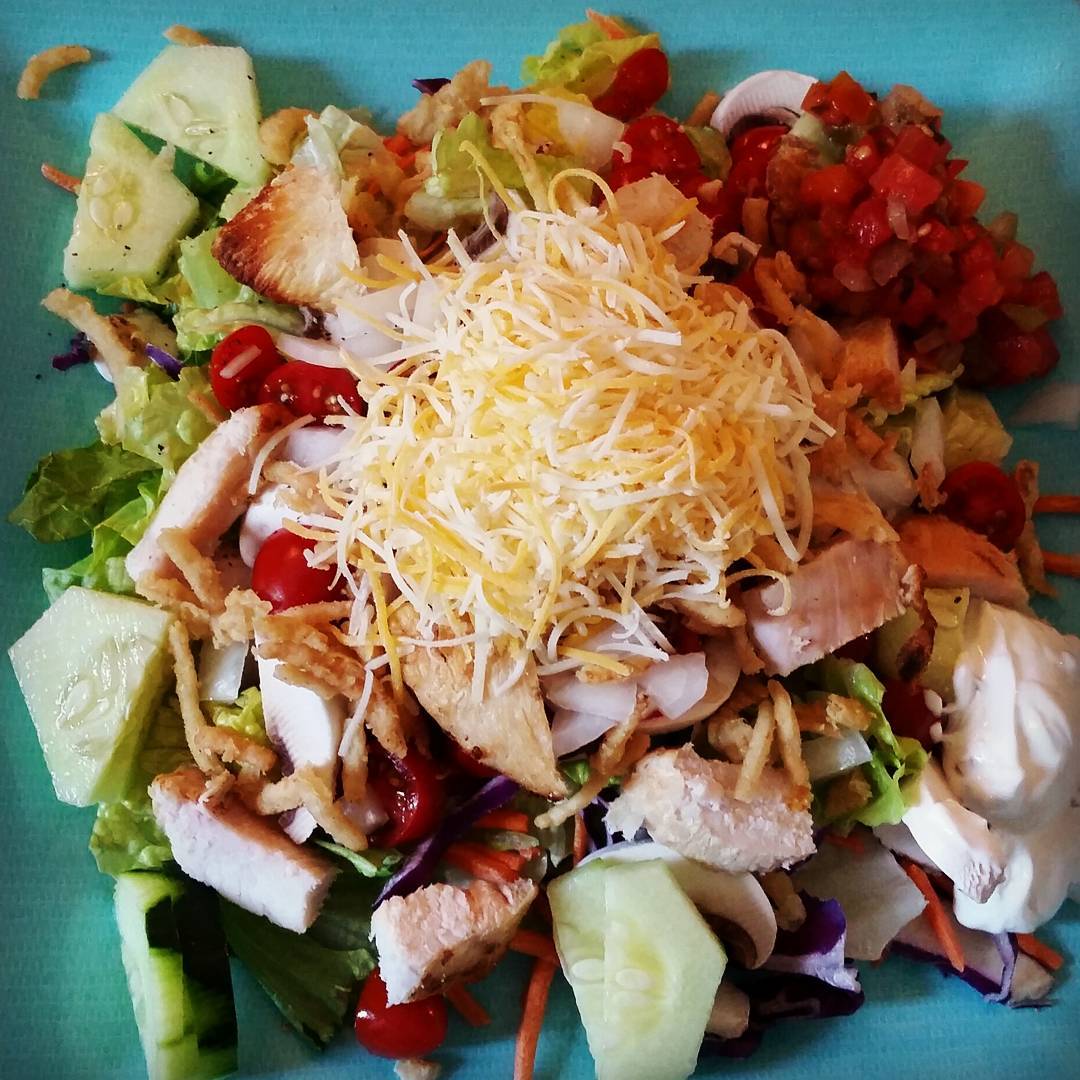 For Dinner I will usually eat Baked Tilapia seasoned with Italian seasoning with a side of steamed broccoli.
Now for treats I eat sugar free items, like cookies or a piece of candy. I swear they taste better than the full sugar version and I am way more satisfied after one or two. I also love salsa, that is my other go to snack with triscuits.
Holly Pernice Interview:
Before Stats: 40 – 5'10 / 308 | After Stats: 41 – 5'10 / 218 and still losing 🙂
What Was Your Diet Like Originally?
I literally lived on refried beans, full fat cheese and tortillas. . . . and never believed in moderation. I could eat an entire container of queso and chips and eat more 30 minutes later! I could eat an entire dish of orange danish rolls (to this day I keep those out of my house just in case! lol}
What Made You Start Getting Healthy?
I played sports in highschool and college and enjoyed working out. I was never a "small" girl but when I went into my doctor's office and the scale reached over 300+ I was devastated. Being "bigger" than other girls was something I was okay with, but being OVER 300 pounds was a reality check that I had gotten TOO big. I had issues with my back, I had a knee I had had surgery on, I had just broken my ankle and had been prescribed anti-anxiety medication and the weight piled on, it just overwhelmed me.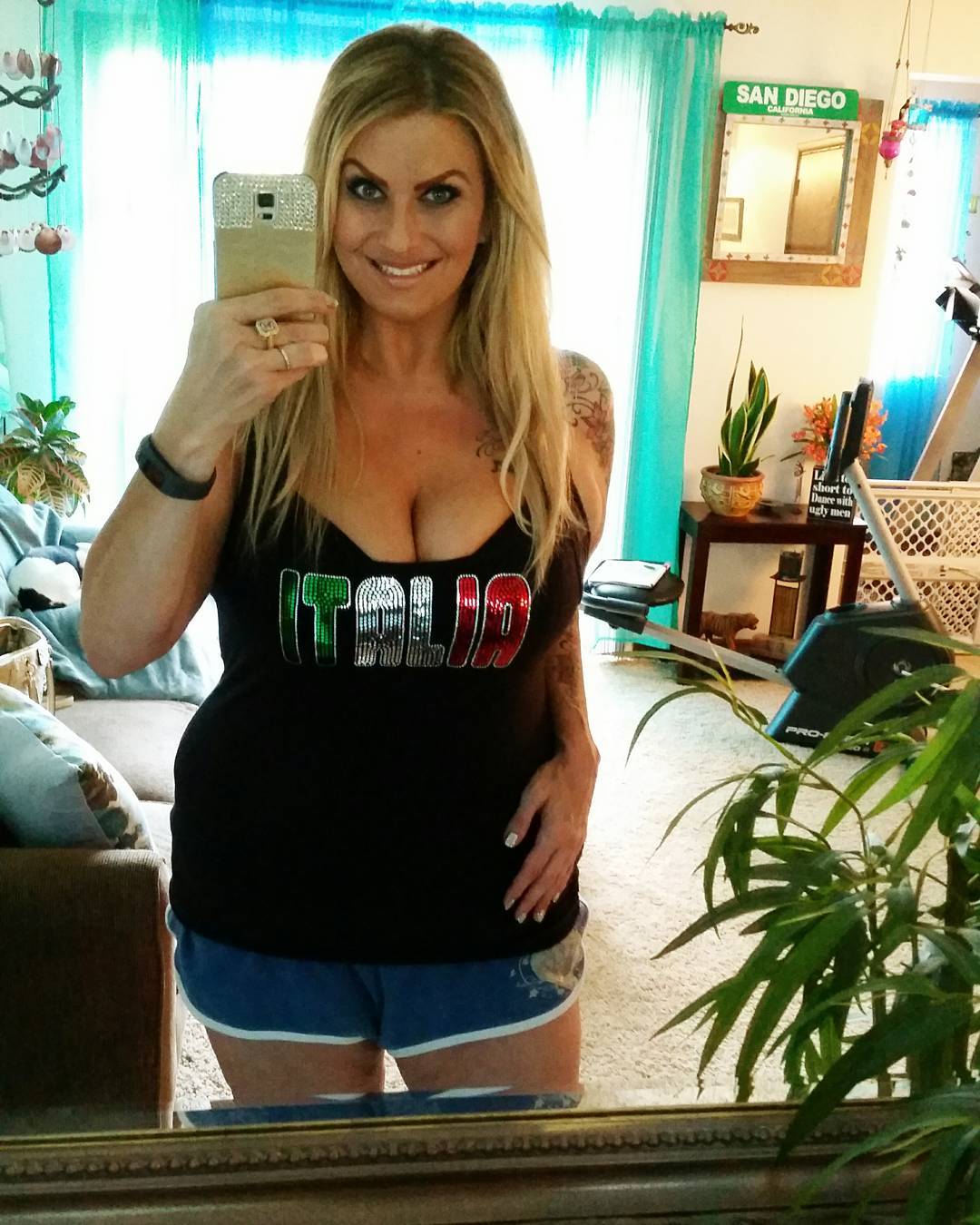 I remember laying in my bed, being depressed, hating my job, wearing the same three tops that "sort of" fit, with my leg in soft cast, so unhappy with everything and thought "THIS ISN'T THE LIFE I WANT" and at the time I decided to take myself off the anti-anxiety medication and decided to join a weight loss group.
What Small Changes Do You Think Had The Biggest Impact?
Making a mantra and tracking. I literally keep a daily log of everything that I eat. It's too easy to say, well I will have a bite of this and a bite of that and not realize at the end of the day you ate an extra 500 calories or more.
It is easy for me to get overwhelmed because I am one of those people who crave instant satisfaction and I had to tell myself "one day at a time, one meal at a time….you will get there". I made a "wall of motivation" of workout quotes, of things I wanted to be able to wear, of places and things i wanted to do when i lost weight and kept that in front of my treadmill.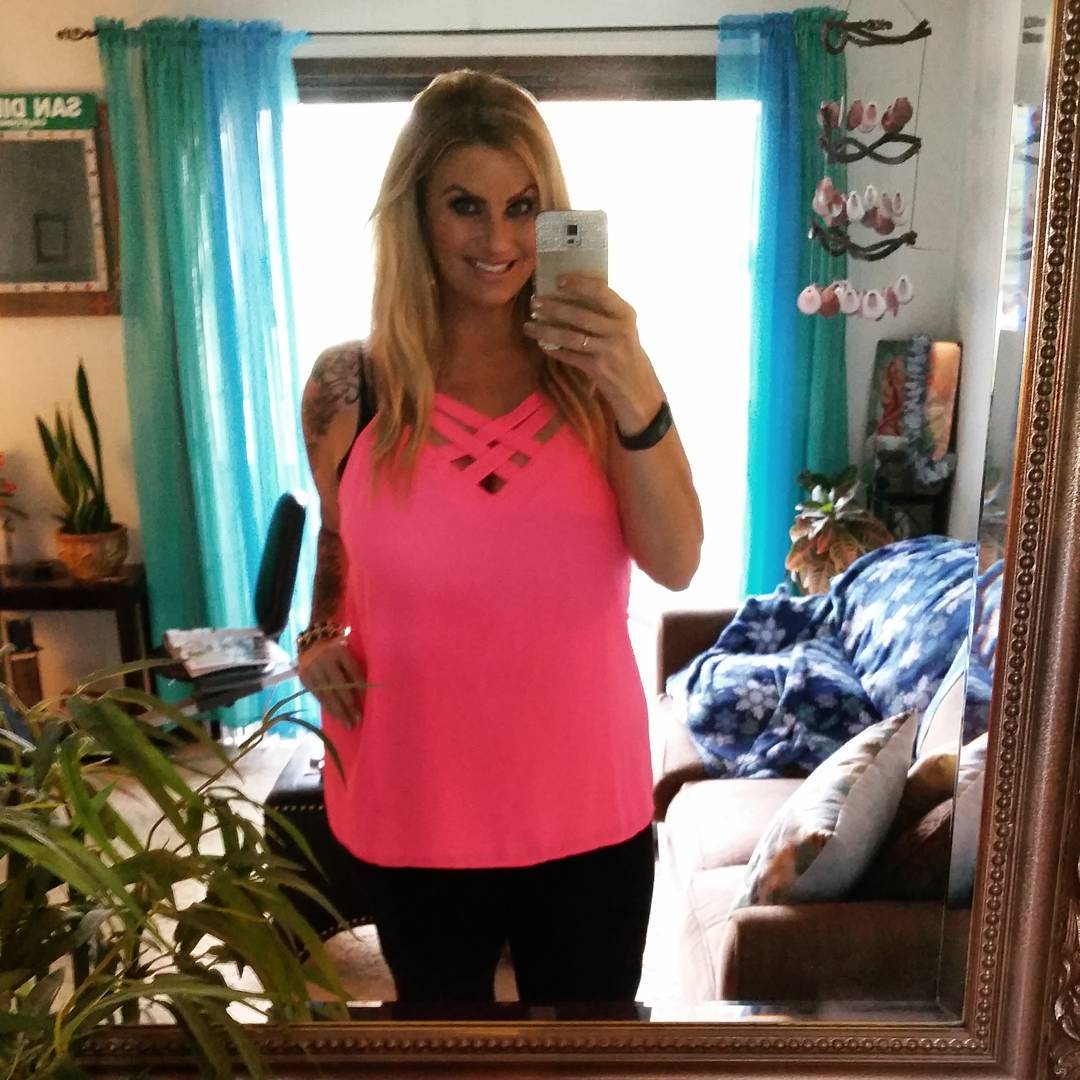 How Did You Stay Motivated?
My support system, through my family, my friends at work, my meeting members at Weight Watchers. I think sometimes people are "embarrassed" to put it out there that they want or need to lose weight. I understand that, but the minute I embraced that this was a GOOD thing and something to be proud of putting it out there in the world gave me extra motivation and accountability. I never used instagram before and saw how others used it to share recipe ideas and weight loss tips and I decided to start my own page. Even if i had 10 followers that was another 10 people i would have to be accountable to and the support system grew and grew.
I also create a "reward" system for myself. When you have ALLOT of weight to lose it can be overwhelming to think, I have 80-100 pounds to lose, this is take forever. So I made my own chart of "weight loss milestones" and for everyone I would hit I would reward myself with the item I chose.
Were There Any Particular Tough Points On Your Journey?
I think one of the toughest times that I had was after losing 50 pounds. For some reason in my mind I thought when I hit THAT number EVERYONE would be amazed at what I had done and how much I had lost….but very few people said anything to me. I was crushed. I started thinking "I have put in all this hard work, I have diligently counted EVERY THING I put into my mouth, I have upped my workouts and no one even notices". People will say you lose weight for yourself, you lose weight to be more healthy, but I also wanted people to think I look good as well.
Ironically, not long after that I had gone to the restaurant across the street (I had not been at since starting this journey) and the woman who owned it exclaimed "OMG I didn't even recognize you, you have dropped a ton of weight". I almost cried. It's funny how when you just aren't sure if you can give anymore it takes one thing like that for you to say "yeah I've got this" and keep moving forward.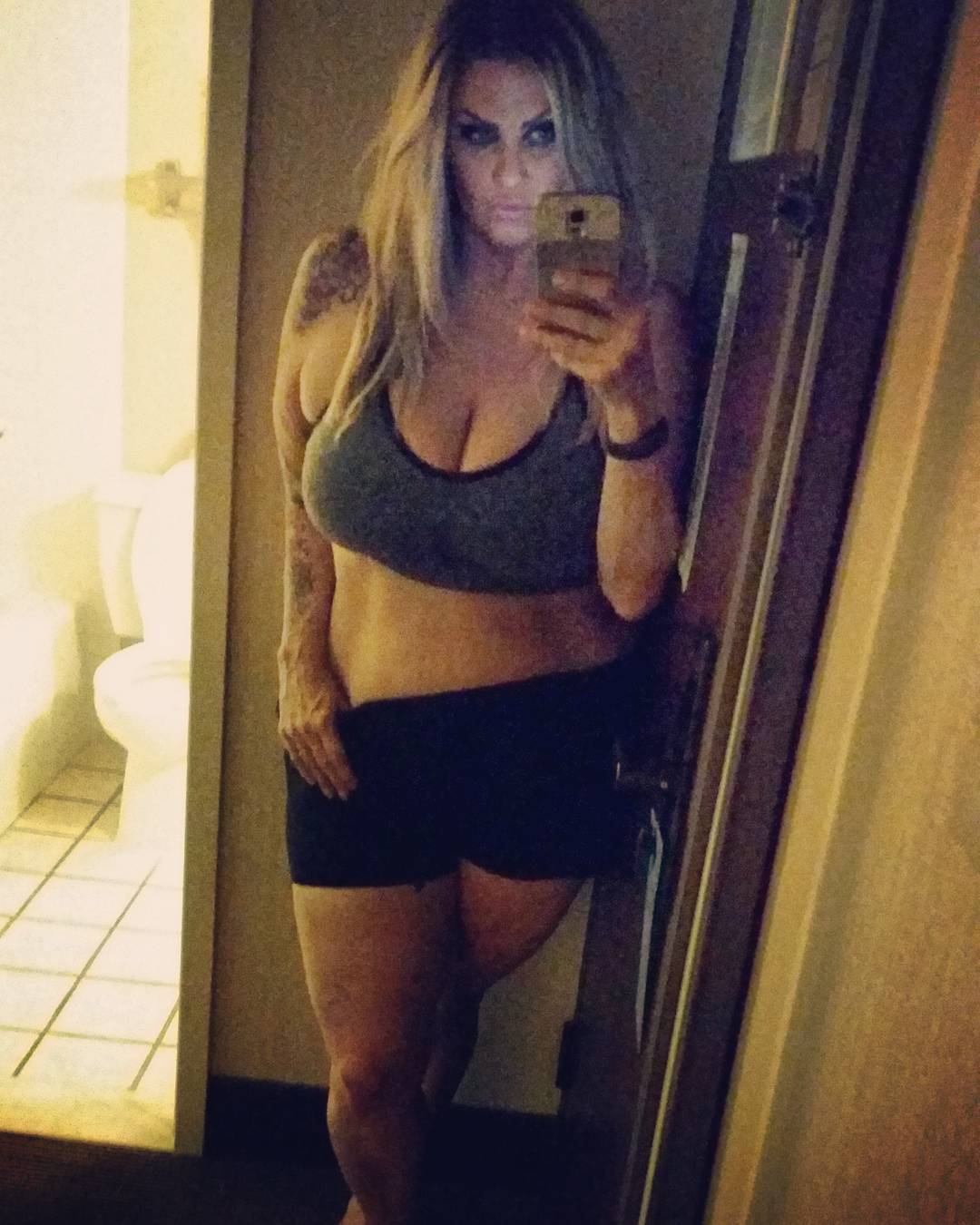 What Advice Would You Give Someone Looking To Lose Weight?
Start out with a plan and make it realistic. I see people not give it much thought, jump into it and give up a week later because it was 'too hard'. You have to be honest with yourself, you have to have the right mindset, think about what it will really take, what you will have to commit too, what you may have to give up, what time you will need to devote to make your weight loss a success.
My other fun advice, get a puppy! LOL I decided to get a puppy because I knew i would have to walk him and play with him and gave me something else to focus on. When I first got him it felt a little overwhelming to run up and down stairs 5 times a day for potty breaks, but each month it got easier and easier and now we start off each morning with a 30 minute walk together and at least a 30 minute walk at night too. My energy now matches his!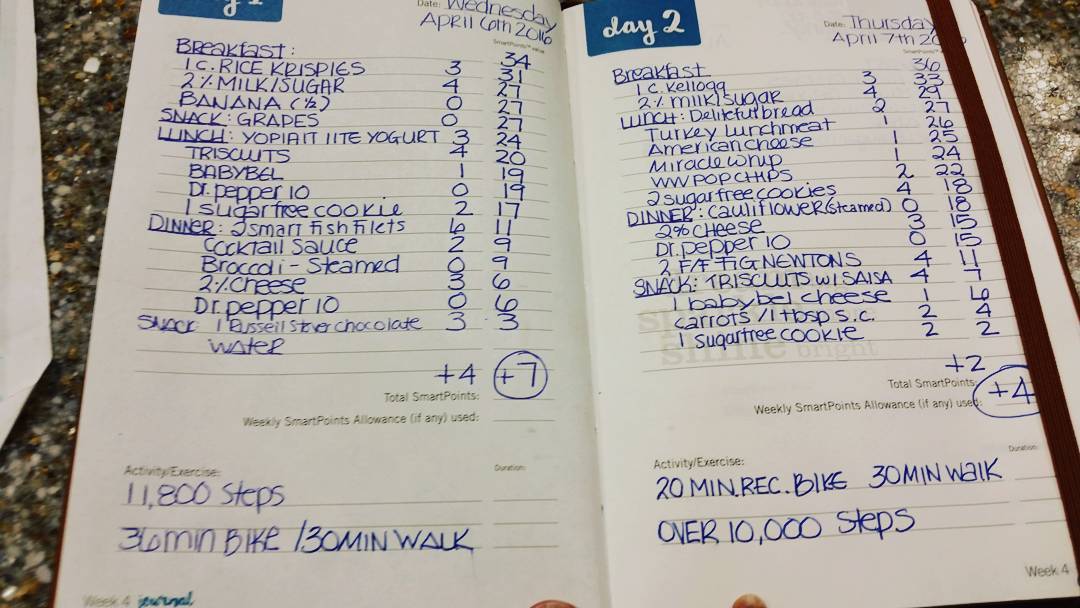 AmazonBella: The Secret to my Weight loss Success! TRACKING EVERYDAY!
What Can People Do To Set Themselves Up For Success?
Along with having a plan, having those things that will make you successful. I bought myself a recumbent bike because having equipment at home meant I didn't have ONE excuse to not workout. I made sure I had measuring cups and scales for my food so I wasn't just guessing on portions and weights. Find what works for YOU. We will search endlessly to see what works for everyone else, but it comes down to what works for you. I'm not giving up cheese, I am not giving up my baked potato, I don't have 4 hours a day to be in the gym and I can't live on one food group….so I joined weightwatchers where i could literally eat ANYTHING I wanted to, but learned about portion control and moderation.
Also I am competitive by nature and I like the fact you weigh in once a week and can't 'cheat', that is what kept me accountable, knowing someone else was monitoring me. When I have a bad week it helps me to have social media, friends, meetings to get myself back on track and know that everyone has a bad day or a bad week.
What Are Your Favourite Healthy/Weight Loss Recipes?
Since I am a fan of pizza I learned to take a 98% fat free tortilla and slice up broccoli, cauliflower, onions, carrots, tomatoes and season it with Italian seasoning and skim milk mozzarella cheese….so good and so filling and you can mix up your toppings to change up the flavor.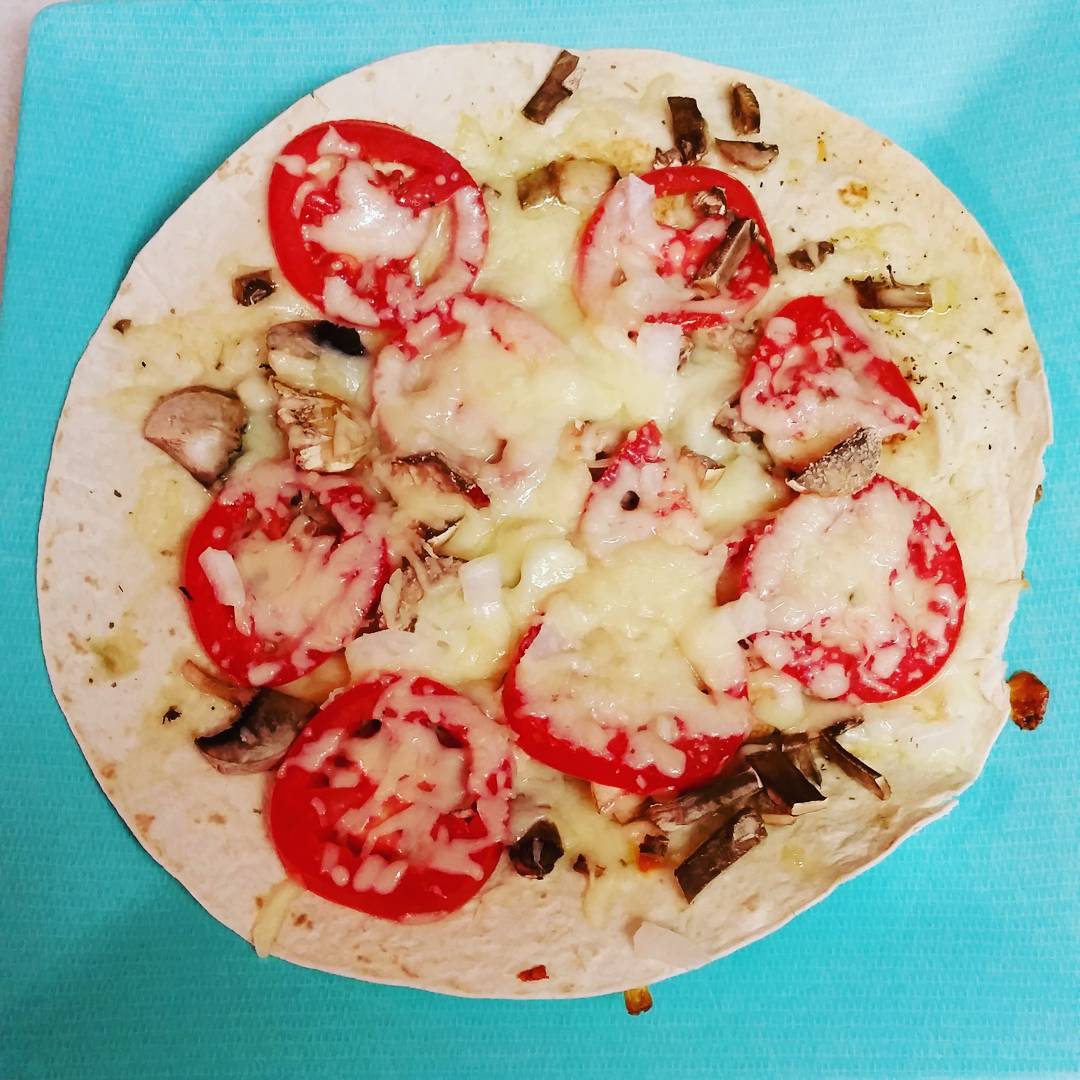 How Do You Feel After Completing Such An Amazing Transformation?
Happy. That one word really sums it up. I am still in the process of losing, but if I didn't lose another pound and stayed where I am now, I am just simply HAPPY. My confidence is through the roof, I can shop with all my girlfriends and not feel like the outcast that can't fit into anything, I have so much more energy, and my mood and outlook is so positive now.
There are times when I go shopping I'm like "I don't think I can fit into that" and my friend will say "just try it on". . . . and every time it fits. When you have been plus size and could barely fit into 3XL clothing, being able to put on something that is smaller makes me want to cry happy tears because it's that reminder of how much my hard work really has paid off.
What Would You Do Differently (If Anything) If You Could Start Over Again?
This time around, there is no 'starting over again'. I had done that before. I thought once you get to a happy weight you don't need the support, you don't need to go to meetings, you don't have to track your food. This time around I know for me, this is my new life, this is what I do on a daily basis and this is what I will continue to do forever in order to be successful.
​