Cookie Miller Lost Over 70lbs In One Year With This Diet & Workout Plan!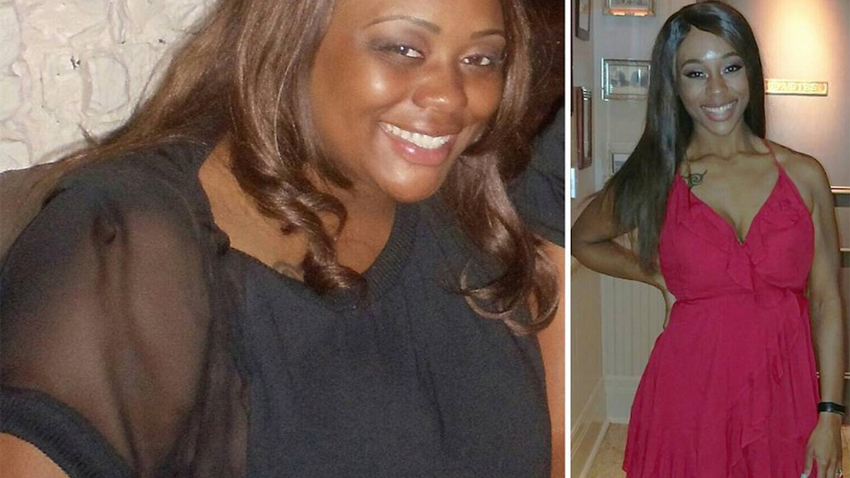 Cookie Miller was overweight, tired, depressed and diagnosed pre-diabetic. At college, fast food was cheap, quick and easy so this became a main staple of her diet and the pounds slowly started adding up.
Realising the path she was on and needing a way to get out of her depression, Cookie decided exercise and losing weight would be something positive to focus on. Once the fat started to come off, it became and addiction and training and eating right became a new lifestyle.
Cookie lost over 70lbs in the first year and then decided to stop weighing herself, instead focusing on how she felt and looked in the mirror. Taking it another step further, Cookie has become a certified personal trainer and now helps other people achieve their own fitness goals.
Find out below how Cookie transformed her life. What diet and training plan she used and how she stayed motivated throughout her journey.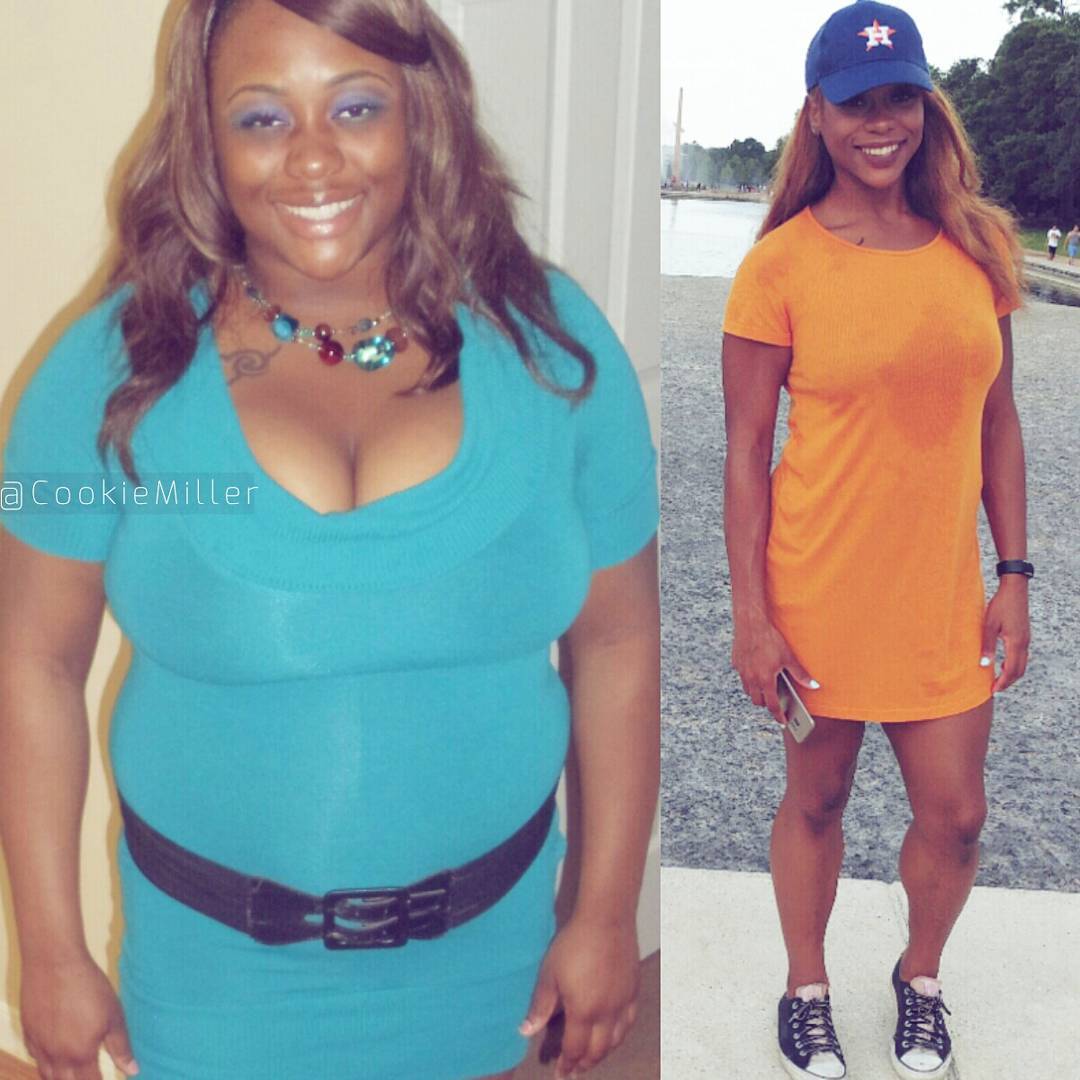 Be Sure To Follow & Subscribe To Cookie Miller's Social Media Here:
Youtube: YouTube.com/CookieMiller
Instagram:@CookieMiller
Online Coaching: Email – [email protected]
Cookie Miller Weight Loss Diet:
Breakfast: Egg white omelette with low fat or fat free cheese, spinach and peppers.
Snack: Plain Greek yogurt.
Lunch: Baked chicken breast or fish with brown rice and broccoli.
Snack: Sweet potato.
Dinner: Leafy green salad with grilled chicken and yogurt dressing.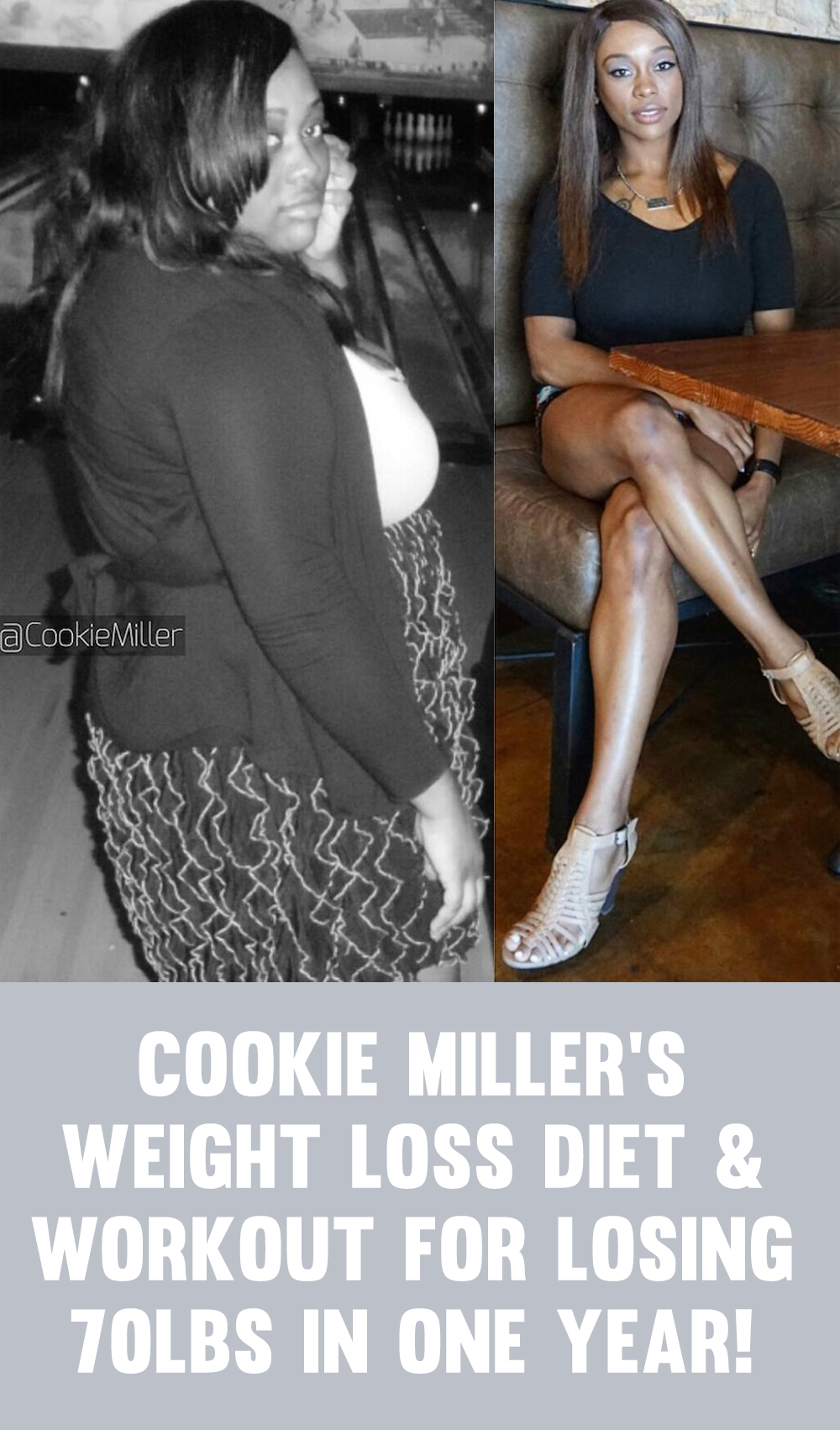 Cookie Miller Weight Loss Workout:
My style of training has not changed much since I started; it is the intensity level that is different. I typically run anywhere from 3-6 days a week depending on if I am preparing for a race. I also take and teach weight training and HIIT classes like BodyPump and GRIT.
One thing that has changed is my former love for Zumba, I used to take it a few times a week, but I haven't been in a very long time. However, it does deserve this honorable mention as I was one of those front-rowers who knew the routines by heart.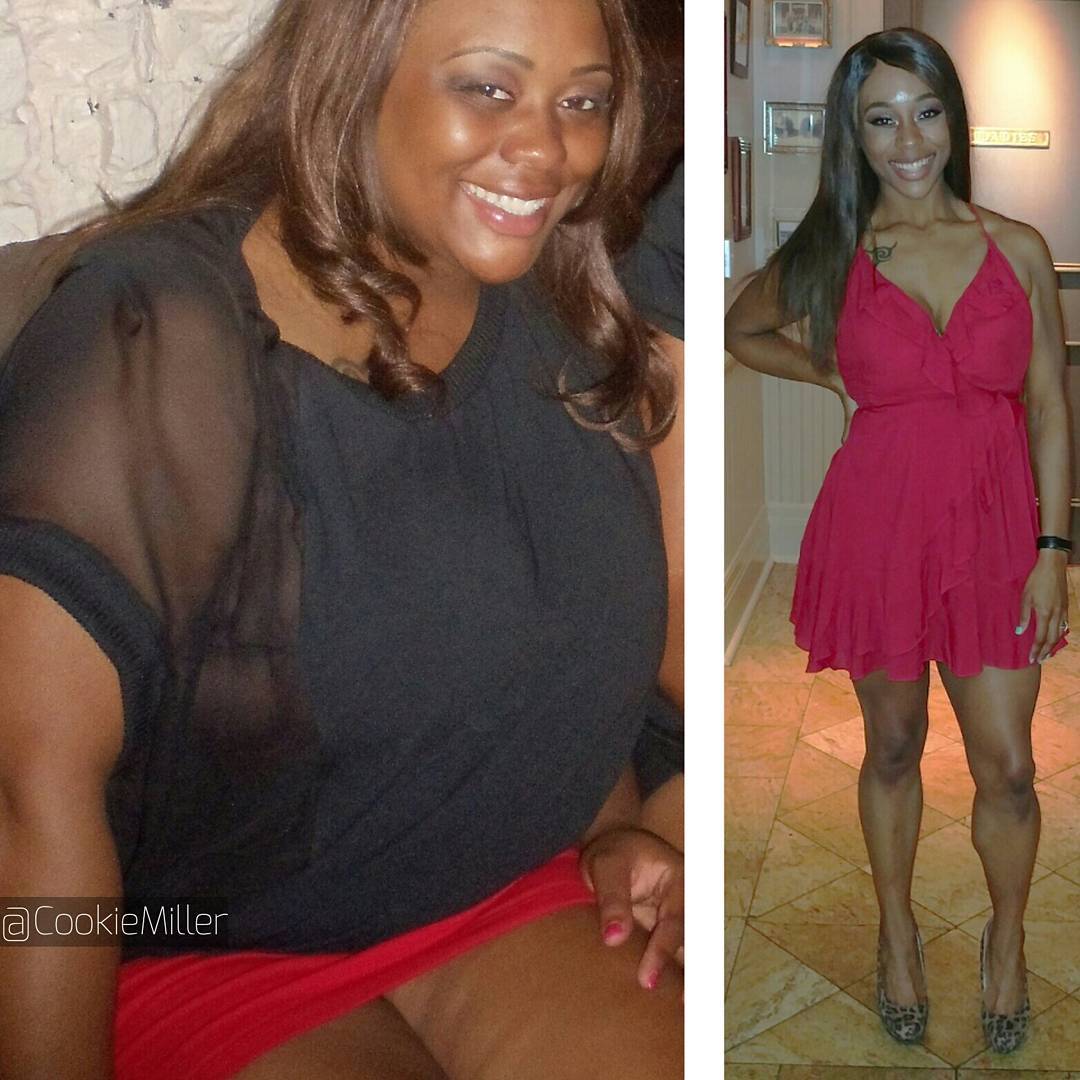 Cookie Miller Interview
Before/After Stats:
I lost 70lbs in one year and have stopped weighing myself. I know that I am at or past 100lbs lost at this point.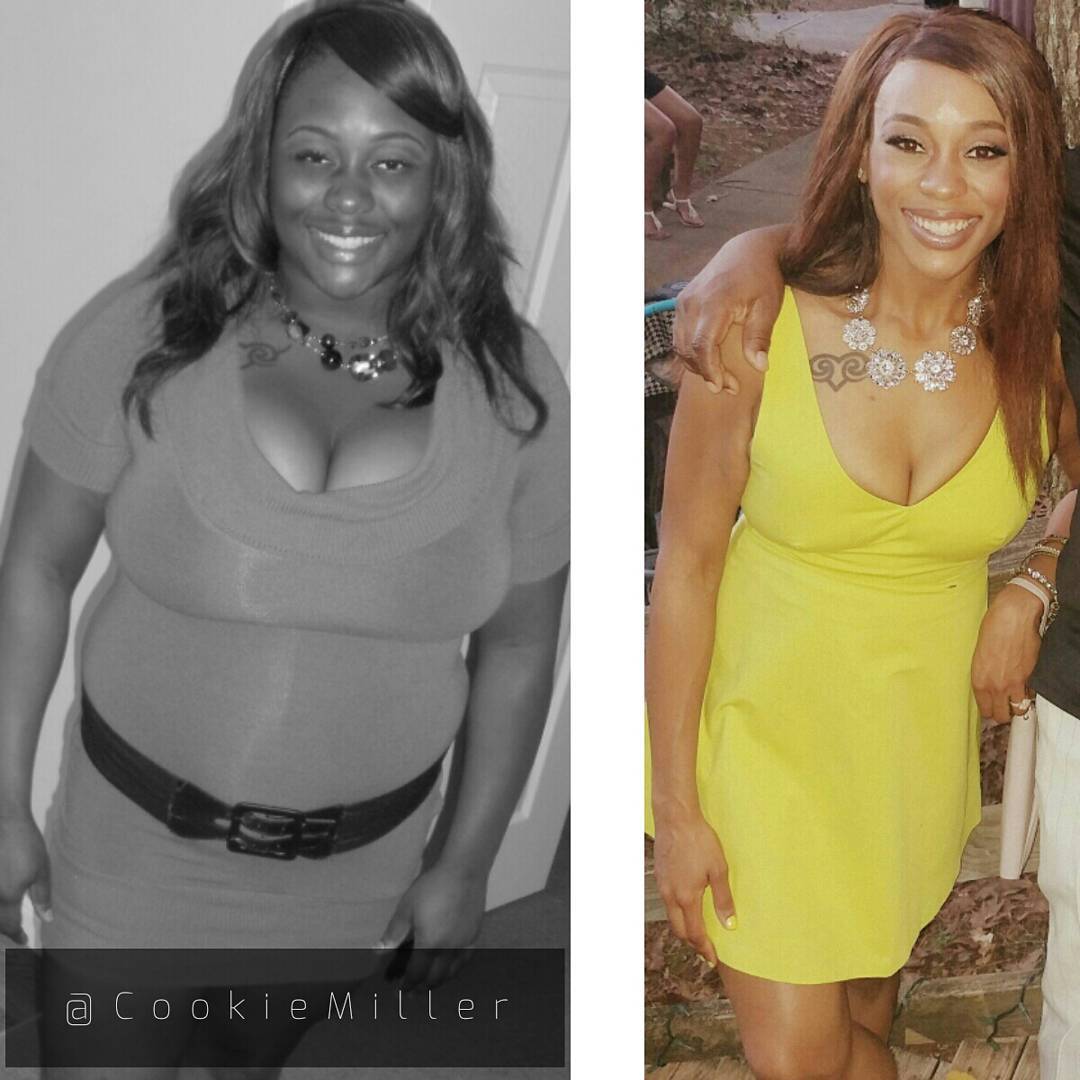 What Was Your Diet Like Originally?
Before I made my lifestyle change, I was the Queen of drive-thrus; McDonald's particularly. I would order a ton of the $1 sandwiches, nuggets and a large Sprite with no ice. What can I say? I was in college and it was cheap and easy so I went with it.
I am also a New Orleans girl so I love my po-boys, gumbo, jambalaya, etc. I would cook those types of meals for myself once I moved out of my dorm and had an apartment with a kitchen. I mean red beans and rice with fried pork chops randomly during the week was the norm for me growing up, so when I got my own place, I followed suit.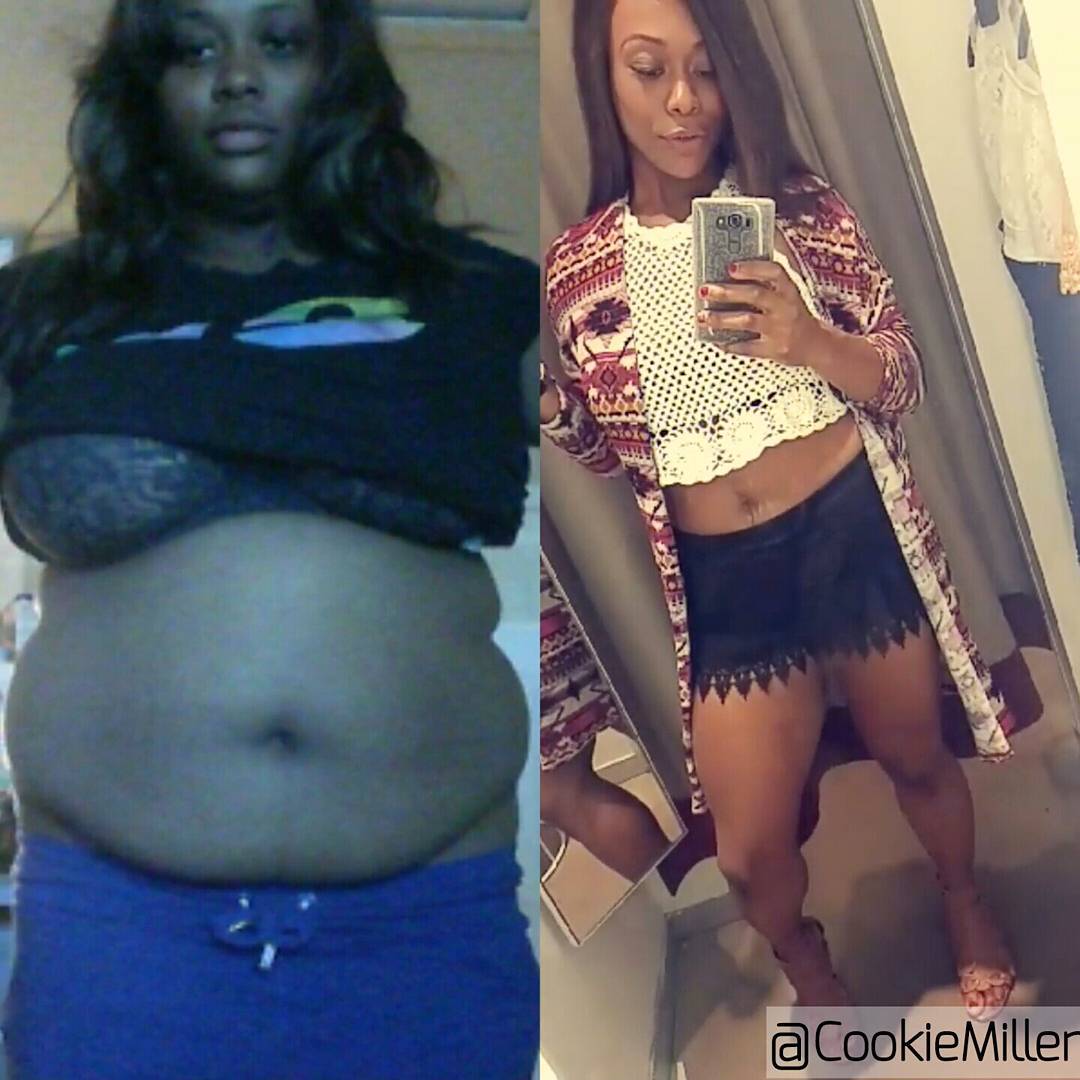 What Made You Start Getting Healthy?
I was tired – physically and emotionally. I didn't want to be fat anymore; I wanted to shop at regular stores. I had also been diagnosed pre-diabetic so I was fearful of that as well. It all forced me into a deep depression and I needed something to get myself out, exercise worked.
What Small Changes Do You Think Had The Biggest Impact?
Choosing to be happy about my lifestyle change. Once I stopped complaining every time I had to work out or meal prep, it got better. In the beginning, I spent way too much time focusing on how much I did NOT want to do it instead of just sucking it up.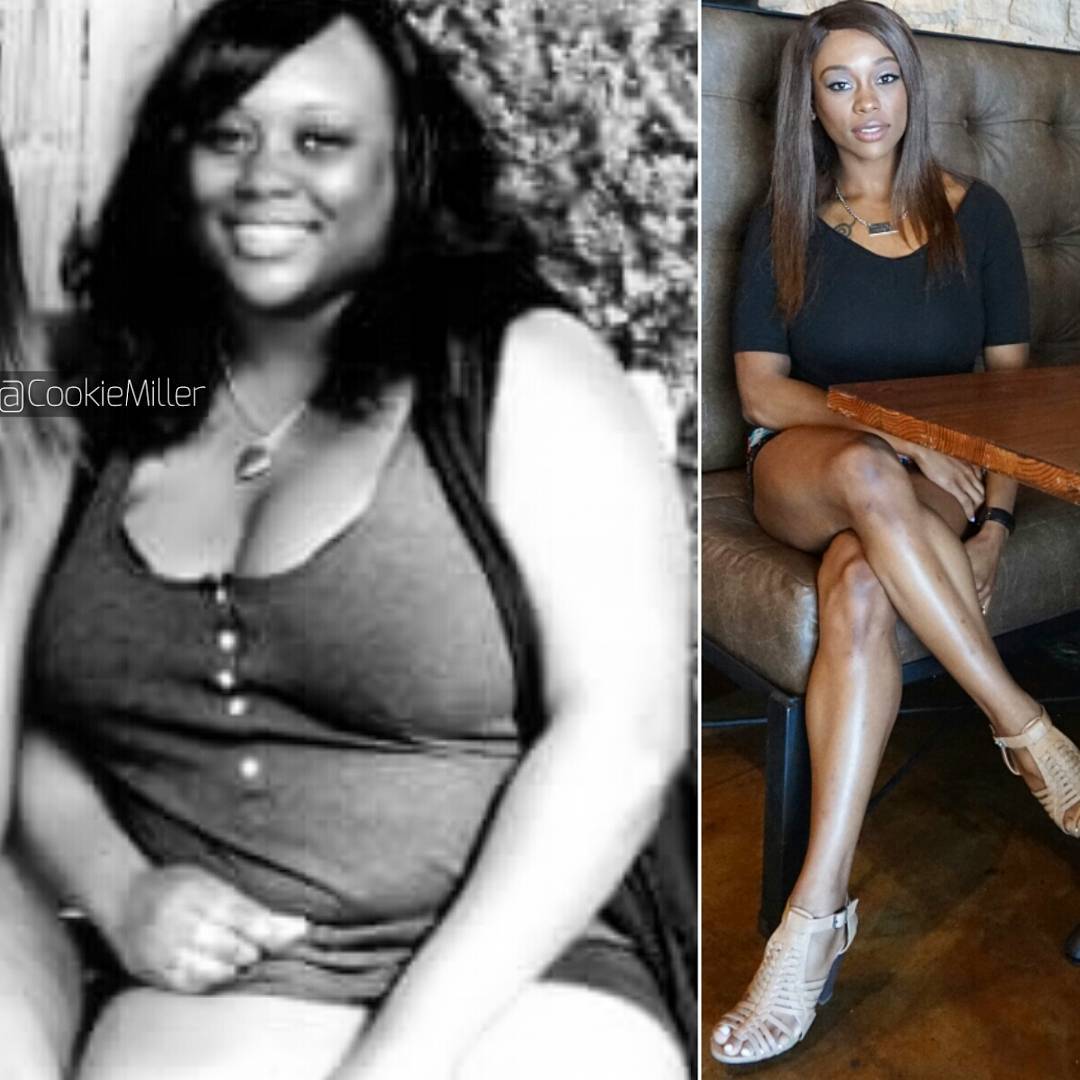 How Did You Stay Motivated?
I was motivated then the same way that I am now…by results. Once the pounds started to come off, I knew I never wanted to go back. I do think that motivation is one of those words that people just associate with a weight loss journey when I really think they mean to use a different word. I have a video explaining what I mean by that.
What Keeps Me "MOTIVATED": https://www.youtube.com/watch?v=rCM2agCUsjs
Were There Any Particular Tough Points On Your Journey?
Oh – so many! I remember one night being so frustrated with my food addiction and inability to control my cravings that I started throwing food out of my refrigerator into the public hallway of my college apartment while crying and screaming. I've actually never shared that, it's one of those deep and dark places I never want to revisit.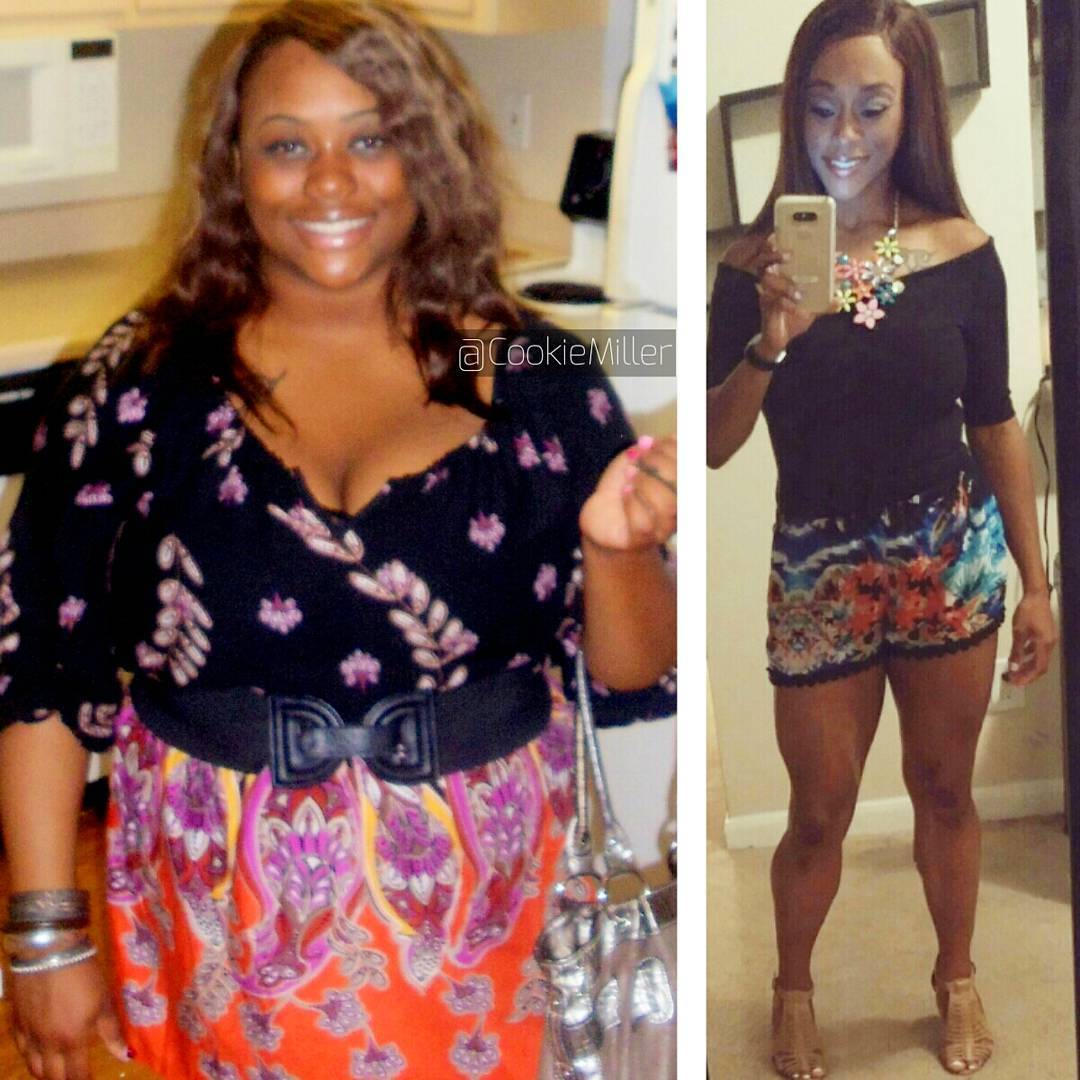 What's The Best/Worst Part Of Being A Personal Trainer?
I'll say this; the most frustrating part is uncooperative clients. People must know that a trainer is an aid and not a solution. As a trainer I am there to help, guide and provide knowledge, but as a client, you must apply what you learn to see results.
The best part about being a personal trainer is being better than the trainer I had! Having such a poor experience with a trainer was the main motivating factor in me becoming one. I plan to make a video about this on my YouTube channel very soon.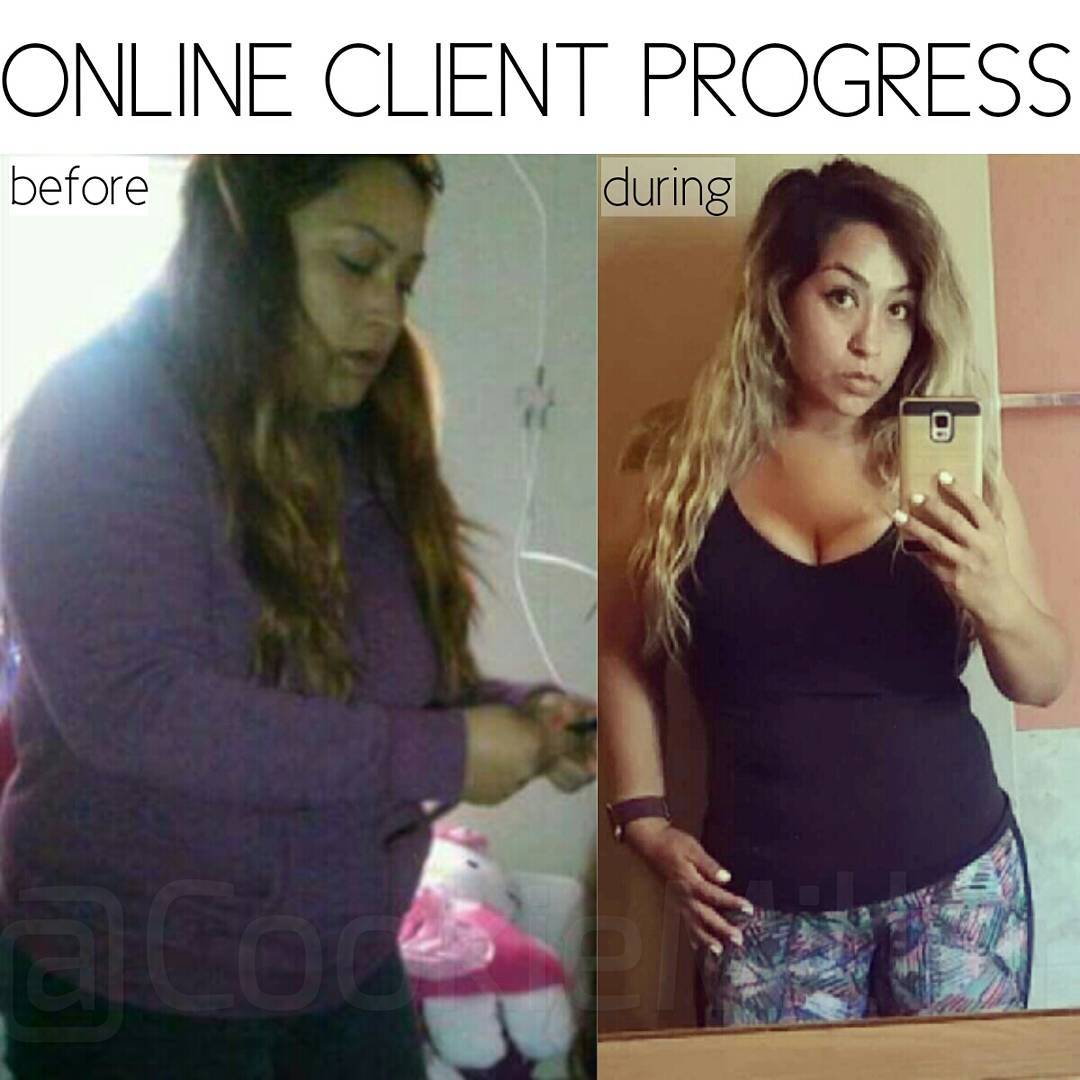 What Advice Would You Give Someone Looking To Lose Weight?
Start now! Spend as much time exercising and meal prepping as you do scrolling through before and after pictures and watching weight loss story videos.
What Can People Do To Set Themselves Up For Success?
Throw away all of the junk food in your house! To this day I do not keep junk food at home because it is still a trigger for me. Even as a trainer, I am still tempted so I remove the temptation completely.
What Are Your Favourite Healthy/Weight Loss Recipes?
I love to make my version of a healthier Chipotle bowl at home. The full recipe and video can be found here: https://www.youtube.com/watch?v=p5eUf4p44oQ
How Do You Feel After Completing Such An Amazing Transformation?
Grateful. I am grateful that I was able to make it this far and that I took a hold of my health before I allowed my bad decisions to slowly kill me.