Elora The Shrinking Violet Lost Over 125lbs/55KG Using A Paleo Style Diet!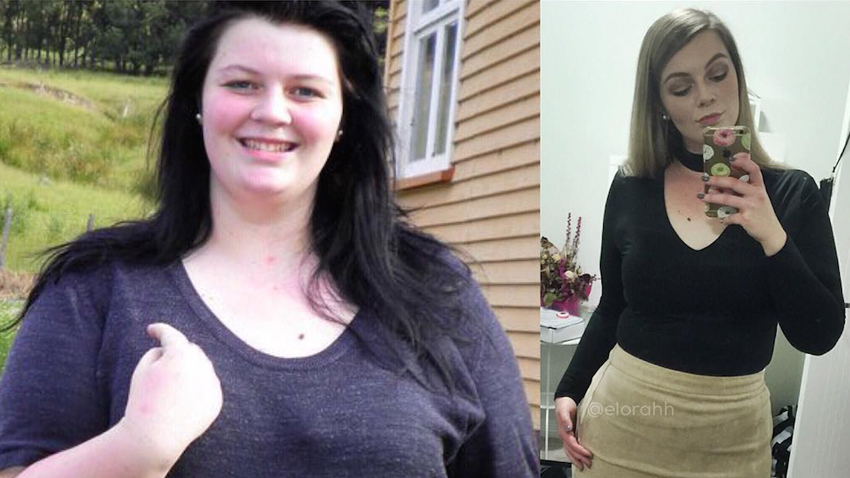 Elora dropped over 125lbs in under 3 years through incredible discipline and hard work. In her own words:
"55kg lost – 40kg gone in 2013, 15kg gone in 2014, 2.5kg excess skin removed from my stomach last year and working on muscle growth in 2016. This didn't happen overnight. I did this the old fashioned way; through changing my food and increasing movement.
No pills, shakes, magic tricks or surgery. It has taken hard work, YEARS of dedication and sacrifice. But the pursuit of health is important to me and my dedication is something I wear daily."
Check Out Elora's Social Media Here:
Facebook: www.facebook.com/theshrinkingvioletblog
Instagram: @elorahh
Snapchat: EloraTSV
Weight Loss Diet:
I live a paleo style lifestyle, so a typical day for me was:
Breakfast: Eggs (either poached or scrambled), vegetables and good quality bacon.
Lunch: Meal prep – anything from homemade Creamy Pesto and Chicken "Pasta" (Zucchini Noodles) to a hearty Beef and Vegetable Stew.
Dinner: This also varied, but was always based around the same principals of protein and vegetables with fat. Often it was Steak, Salad and Homemade Mushroom Sauce or Chicken, Pumpkin and Sweet Potato Mash with butter, Broccoli and additional mayo.
I'm fairly adept in the kitchen so I was always creating!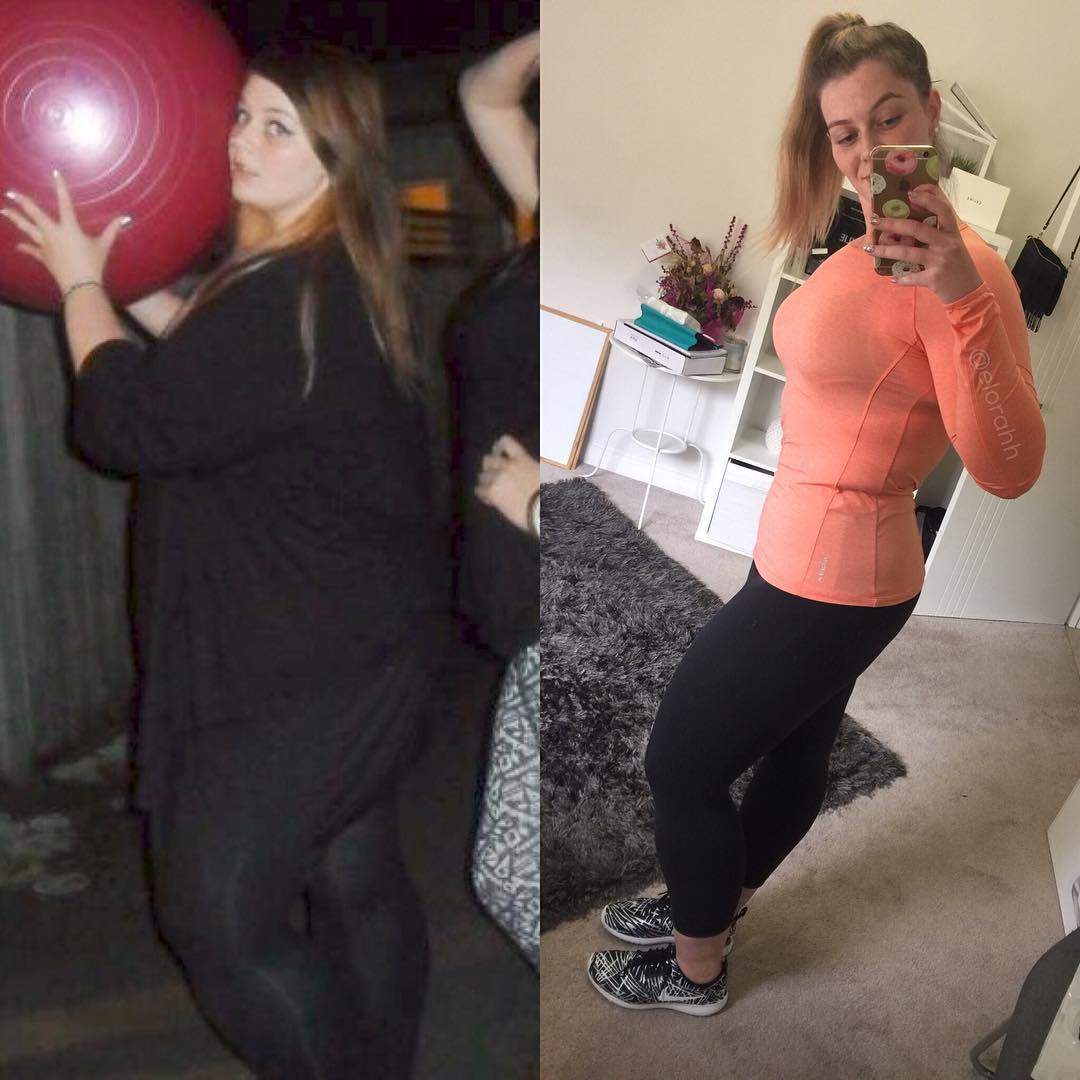 Weight Loss Workout (Typical weekly training routine):
At the beginning for a couple of months I went a little crazy with training; I was at the gym 6 days a week, doing an hour and forty minutes of cardio followed by a small weights routine. I did refine this when I realised I was pushing my body too far (I was also working 12 hour shift work!) and dialled it back to 4 days a week of predominantly weights based training. I then moved to CrossFit for 3-5 days a week.
Elora's Interview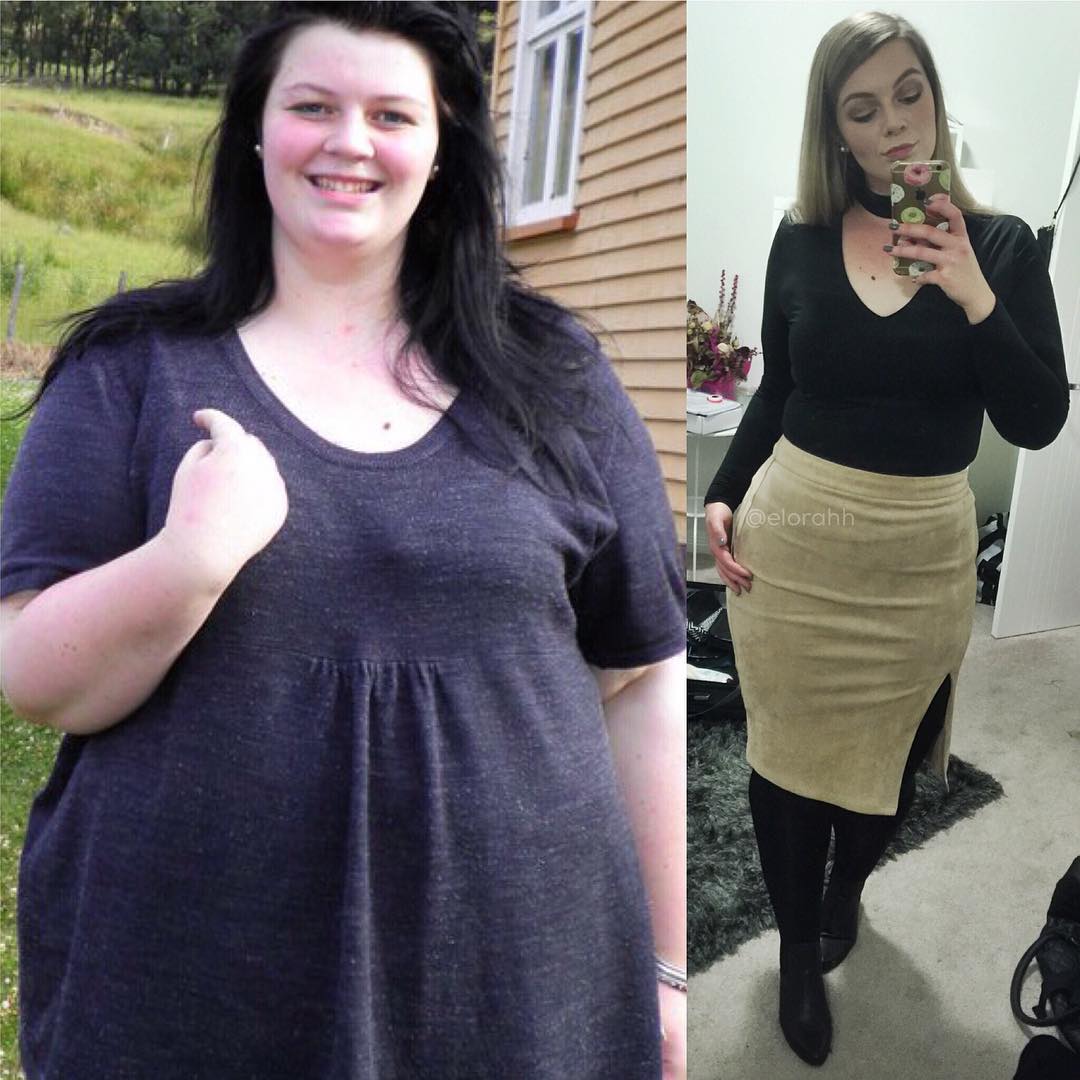 Before Stats: 19/5"10/I don't share my weight as I don't promote weight comparison since we're all so different – but I was a women's size 24!
After Stats: 22/5"10/Women's size 14/ Total weight loss of 55kg (125lbs)
What Was Your Diet Like Originally?
Awful! I was eating fast food daily, sometimes twice a day, and I was eating far too much. Eating a whole bag of chips and block of chocolate was not above me!
What Made You Start Getting Healthy?
My health! I was so scared I was approaching type 2 Diabetes and knew it was time to do something about it.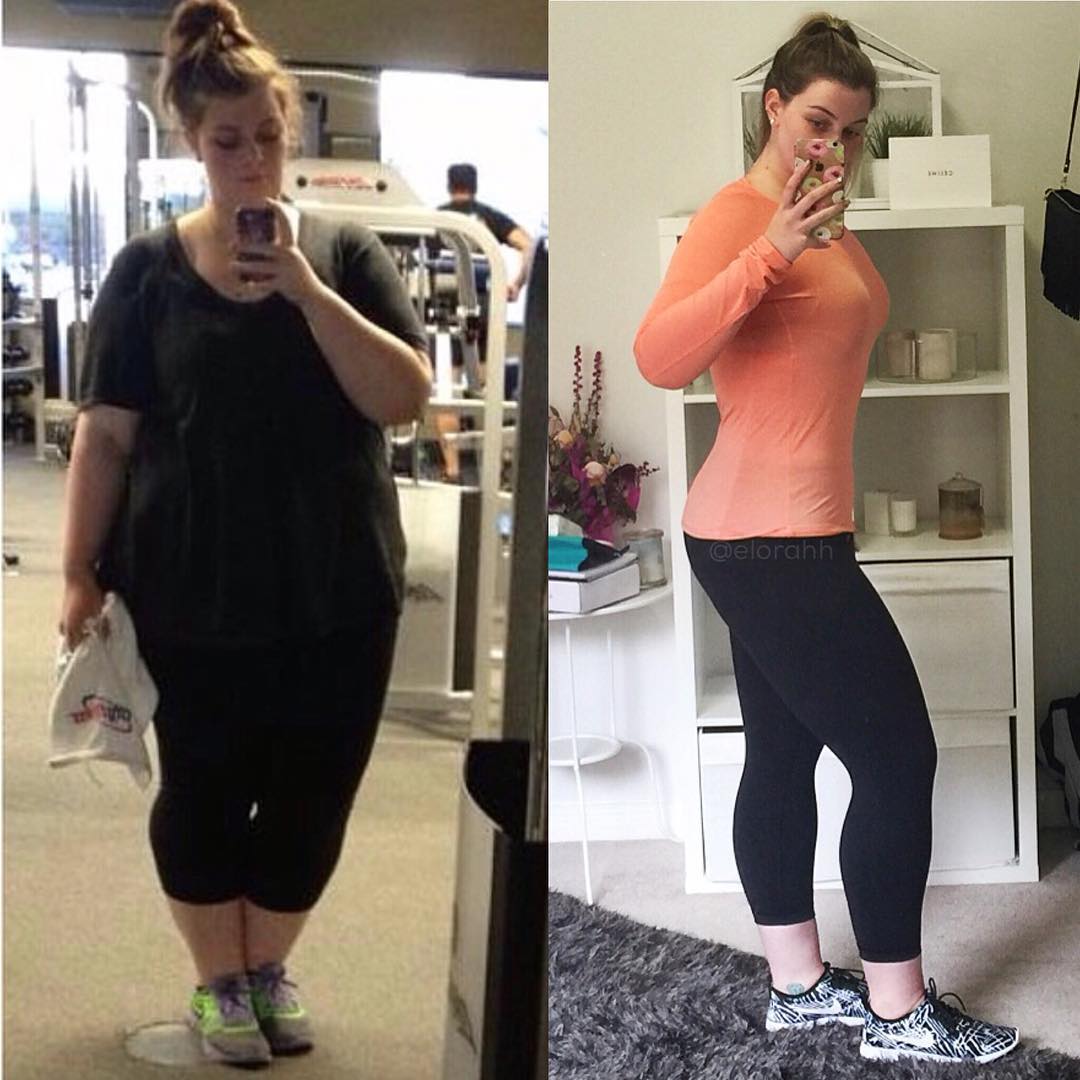 What Small Changes Do You Think Had The Biggest Impact?
Food for sure!! Although it certainly wasn't a small change, it was the most important and the reason I lost weight.
How Did You Stay Motivated?
Remembering why I was doing it. My health keeps me motivated!
Were There Any Particular Tough Points On Your Journey?
I was so motivated that I didn't have too many tough points; I'm pretty headstrong once I set my mind to something. I'm sure I had my days, but I powered through!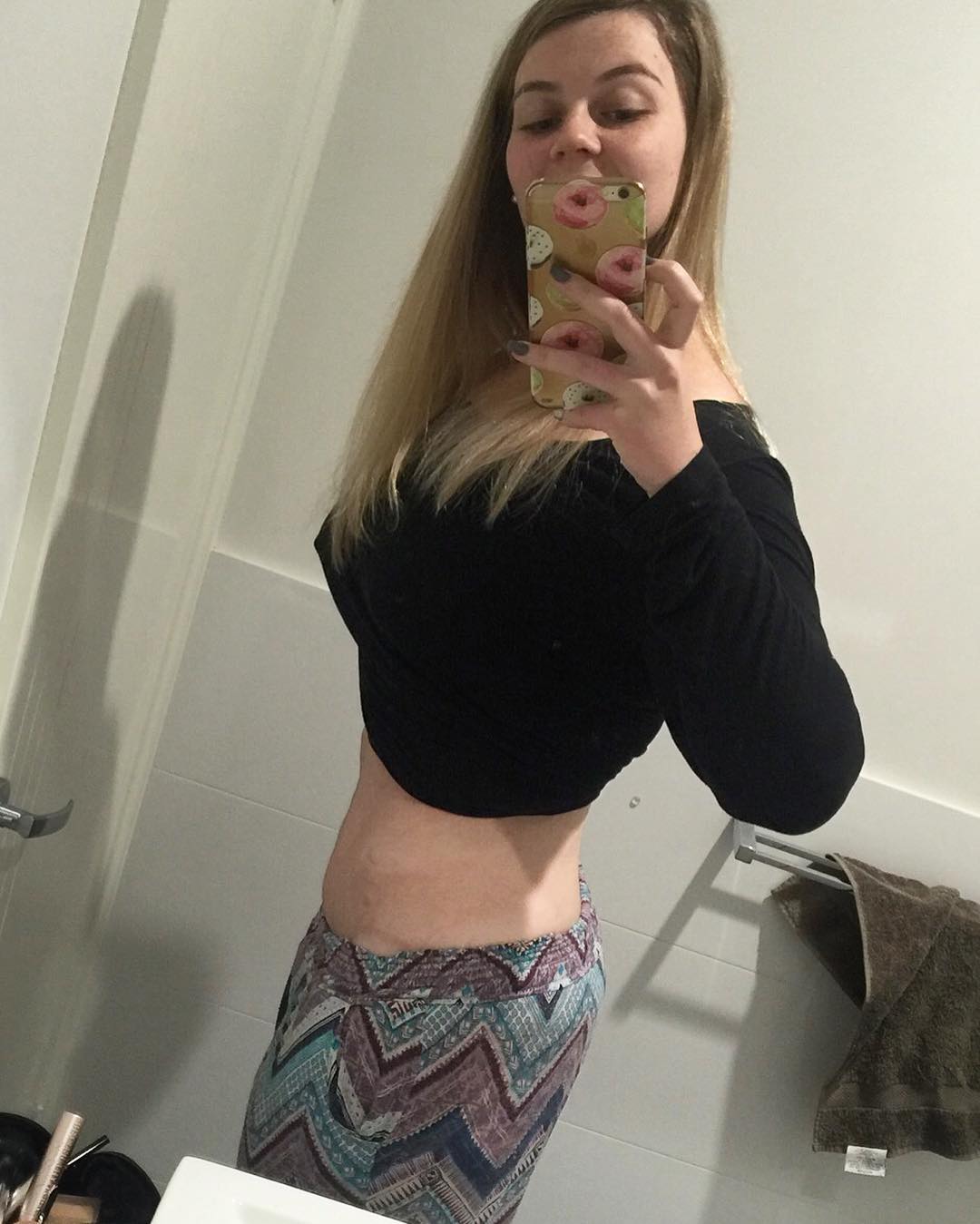 What Advice Would You Give Someone Looking To Lose Weight?
Start with food. Food is the most important aspect when it comes to losing weight, and make sure you're doing it for yourself!
What Are The Most Common Questions People Ask When They See Your Incredible Change?
Most people want to know how! And my answer is always the same: I changed my entire lifestyle!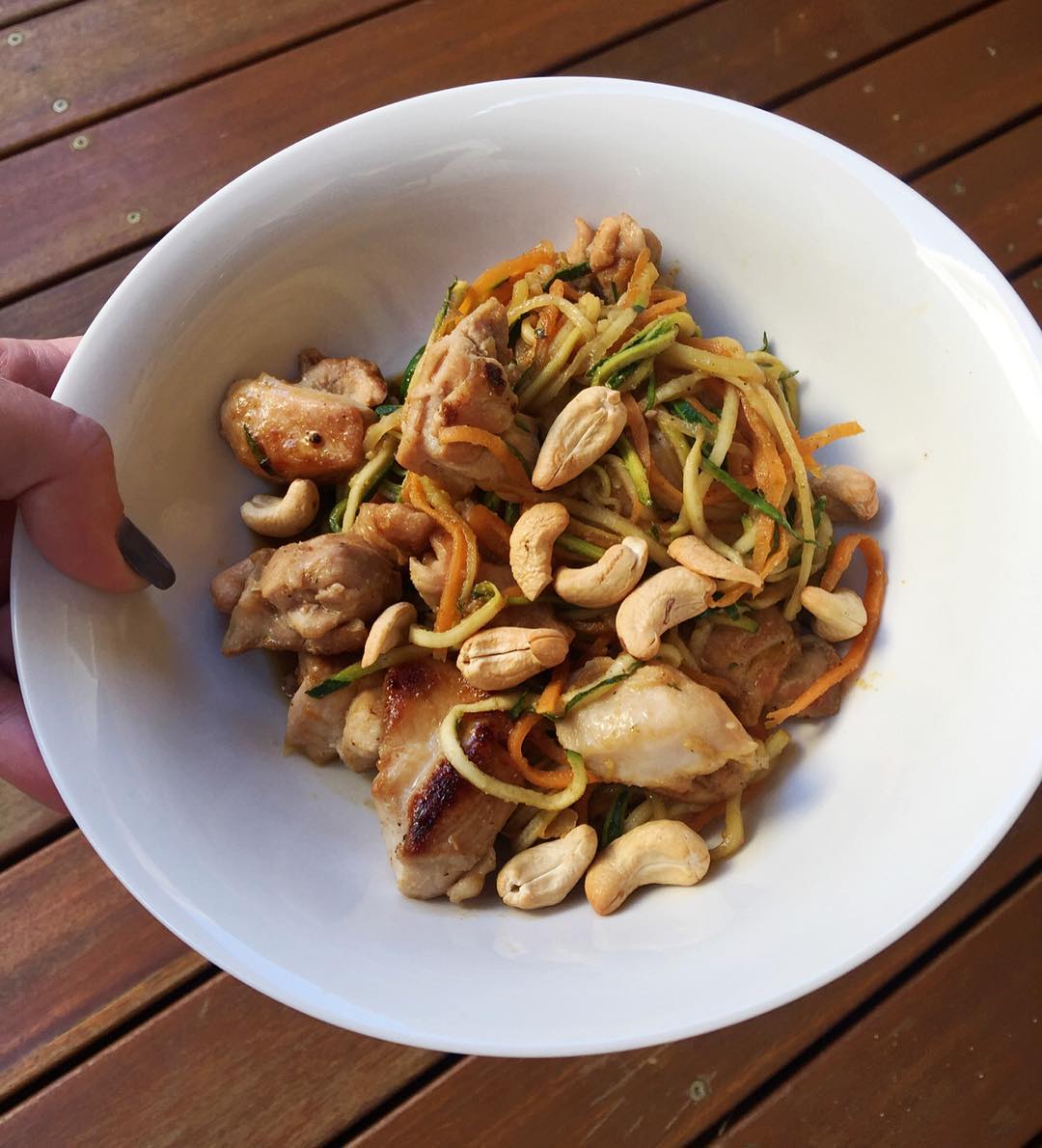 What Are Your Favourite Healthy/Weight Loss Recipes?
I have a lot! My job is pretty much recipe creation so I spend a lot of time in the kitchen. I have 4 ebooks filled with them – www.theshrinkingviolet.co.nz/ebooks
How Do You Feel After Completing Such An Amazing Transformation?
Absolutely incredible! Words can't even begin to describe how much it's changed my life.