Amy LeRoy Went From A Morbidly Obese 350lbs To Losing Over 200lbs!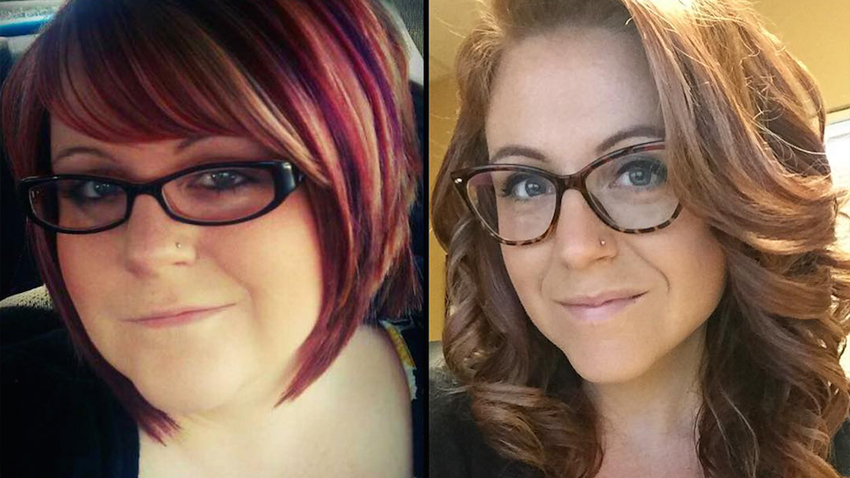 "Throughout my highschool & college years, I was morbidly obese and medicated for anxiety & high blood pressure. One day I had an awakening when my brother wouldn't let me ride in his car because I couldn't fasten the seatbelt. I weighed 350lbs at that time and I was devastated. So I decided to pursue weight loss surgery. I lost 20 lbs on a low carb diet before I had a lap band put in in 2006. I lost about 30 lbs with it. After the first few months, I stopped going to my weight loss doctors & didn't get any more saline fills.
August of 2015, I had the band removed. The port was causing me pain and I wanted it out. I didn't feel like it was helping me since there wasn't any saline in the band. I'm so glad it's gone; I feel so much better without it. I guess you could say I'm a lap band failure.
I consider April 2nd, 2014 my starting point because it's the first time I've ever truly committed to working for this. All other attempts, I wasn't ready to make a true lifestyle change; I just wanted easy fixes. My highest known weight was 350 lbs (10 years ago). I'm now 200 lbs down from that. ☺"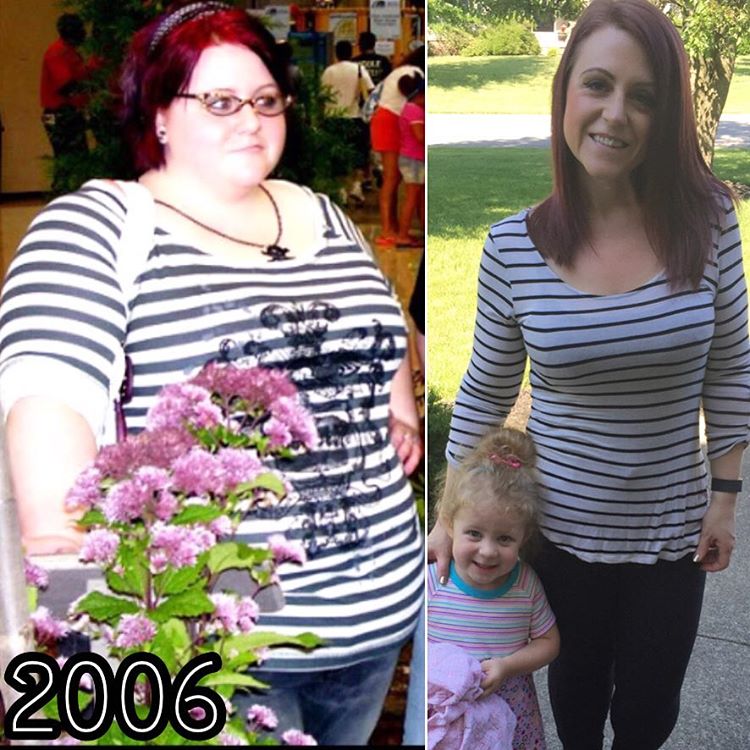 Check Out Amy LeRoy's Social Media Here:
Amy's Instagram: @amyleroy
Amy LeRoy Weight Loss Diet:
A typical day when I was losing the bulk of my weight:
Breakfast: Yoghurt.
Lunch: Grilled chicken salad with light dressing.
Dinner: Veggies & lean meat.
Snacks: Protein bars & yoghurt.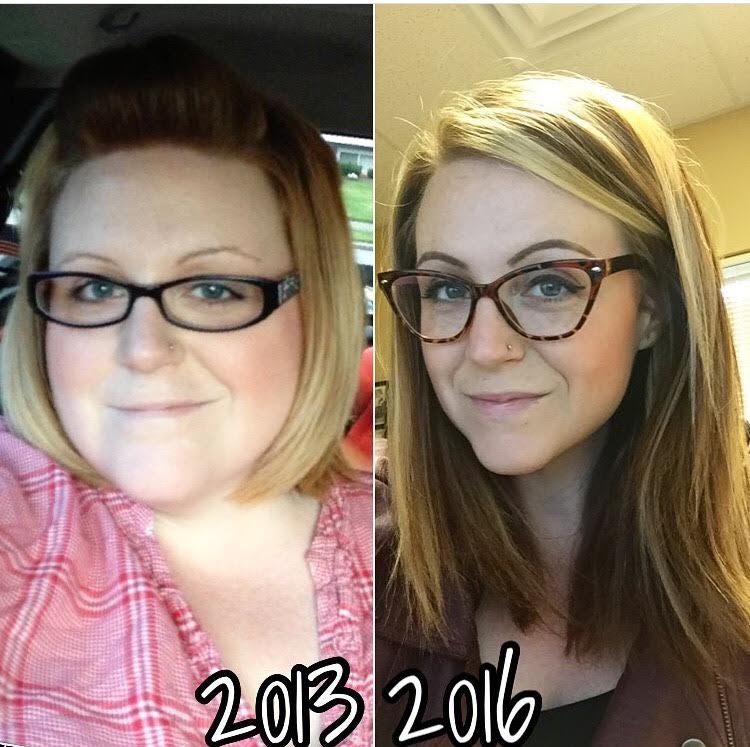 Amy LeRoy Weight Loss Workout:
I walked 3-5 miles a day for several months. I then began interval running using the C25K app.
Amy LeRoy Interview:
"It's always tough. I've struggled with my weight my entire life."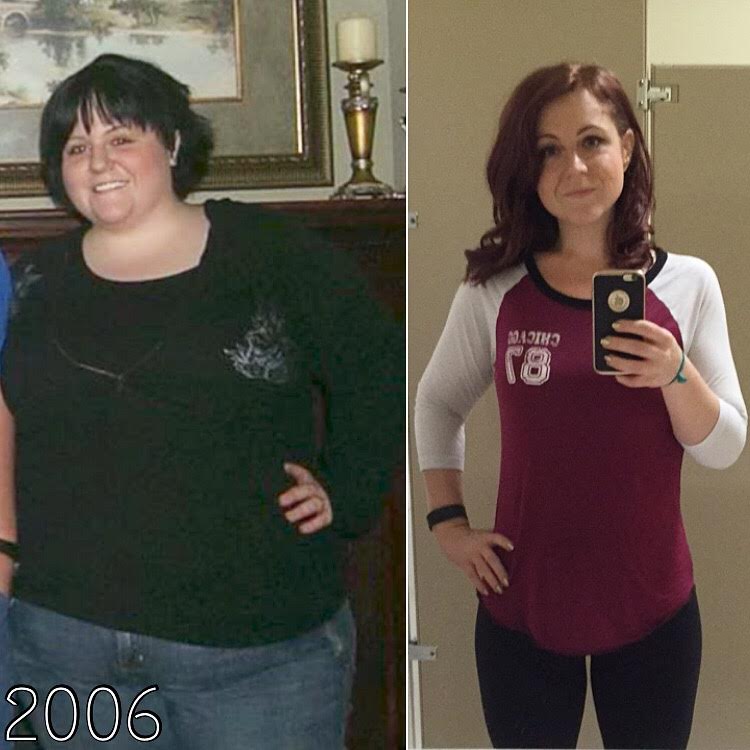 Before Stats: 27/5'3/282 lbs
After Stats: 29/5'3/150 lbs
What Was Your Diet Like Originally?
Lots of processed food. I ate too much of everything. Fast food, cereal, desserts, peanut butter, high fat dressings. When I'd eat a salad, it would be drowning in cheese and ranch, which is delicious, but wasn't helping me lose weight. I ate vegetables, but again, it would be covered in ranch dressing and/or cheese.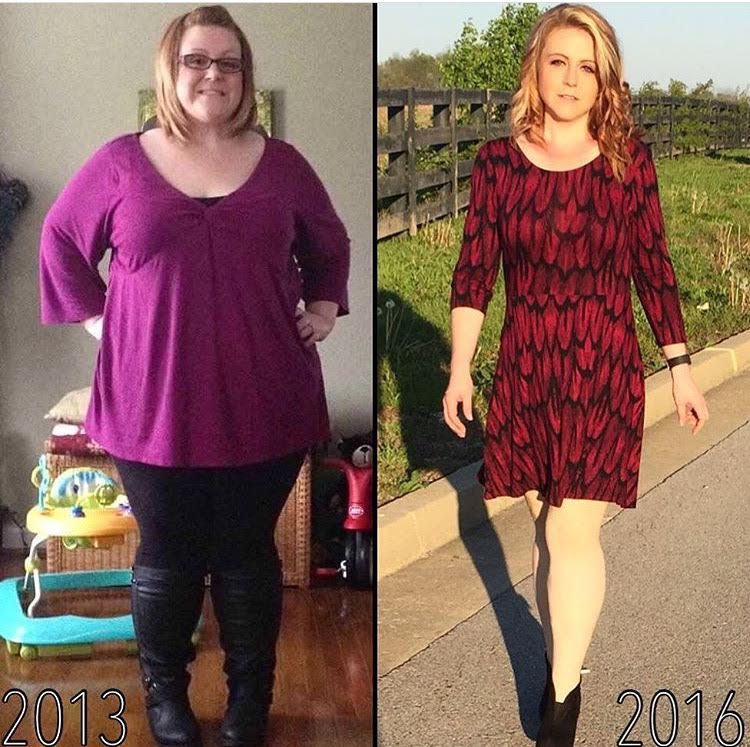 What Made You Start Getting Healthy?
Honestly, I just decided one day to download the myfitnesspal app and give it a try. I was driving home from work with my chocolate peanut butter bugels & I decided to track them on the app. It was eye-opening for me to see my calorie goal (based on my height/weight) & how much food I was actually eating.
What Small Changes Do You Think Had The Biggest Impact On Losing The 120lbs?
I started tracking my food. After a month, I began walking every day. It sounds simple, but it changed my life.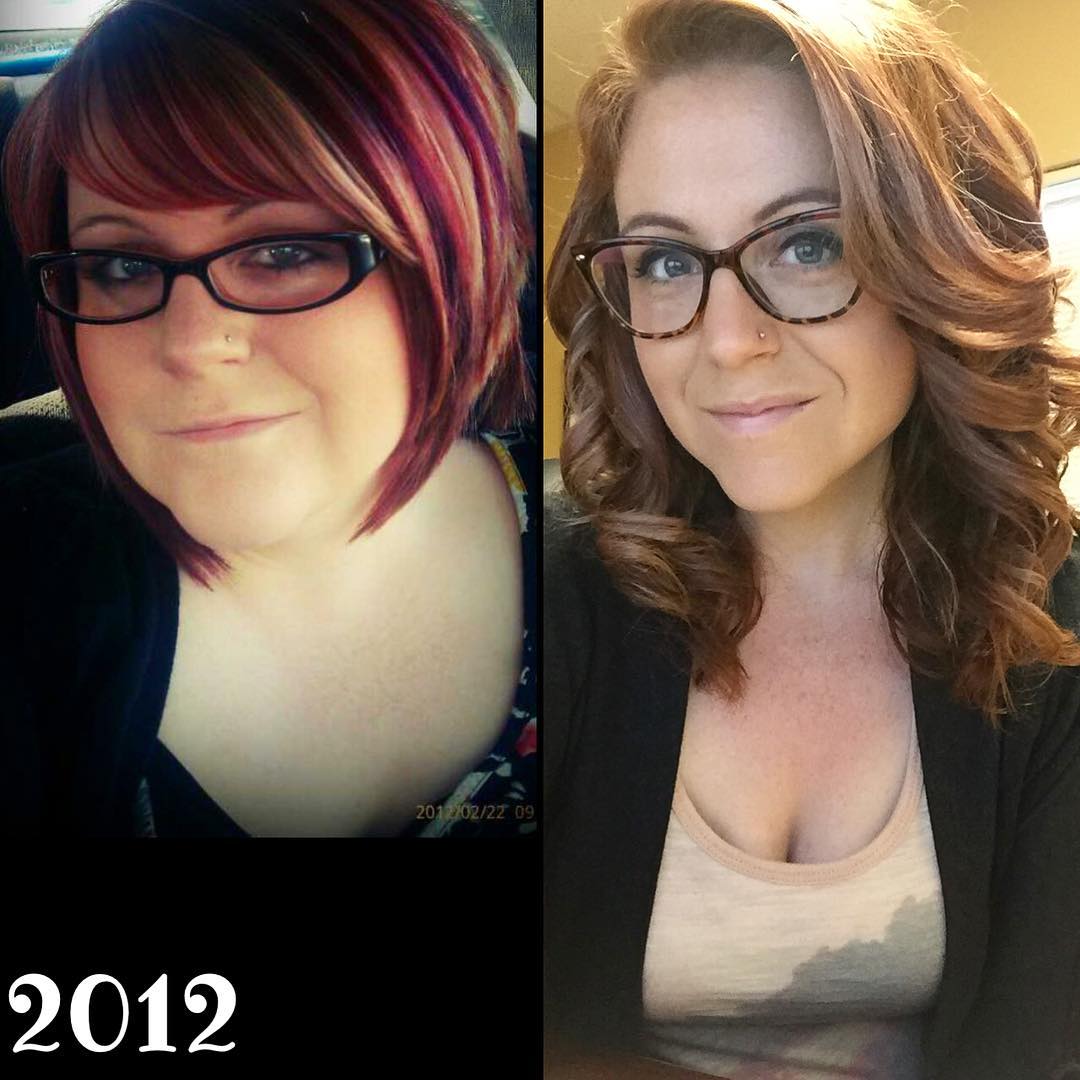 How Did You Stay Motivated?
I weighed every Friday morning and I was losing a few pounds every week. After a couple months, I had to buy new jeans. I always kept goal pants hanging in the front of my closet (some hand-me-downs, some bought from thrift stores). Aside from the scale progress, I just felt better and I didn't want to stop.
Were There Any Particular Tough Points On Your Journey?
It's always tough. I've struggled with my weight my entire life. I went through a divorce at the beginning of 2015. For several months, I struggled to find balance and fought binge eating and scale obsession. I gave up the scale for 4 months and that really helped. I weigh occasionally now, but I try not to let it affect me emotionally.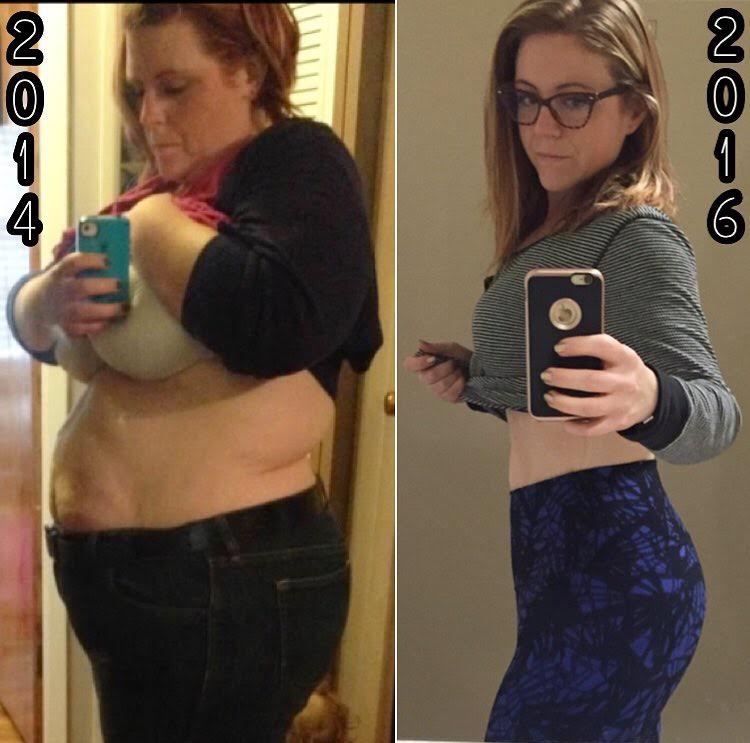 What Advice Would You Give Someone Looking To Lose Weight?
Don't get overwhelmed with a huge goal. Set some small goals & crush them! Don't change everything all at once. Take it one day at a time. When you fail (we all do), get back up and keep going.
What Are The Most Common Questions People Ask When They See Your Incredible Change?
Number 1. How'd you do it? Number 2. Do you have loose skin? (Yes)
What Are Your Favourite Healthy/Weight Loss Recipes?
Anything with spaghetti squash or zucchini! Turkey Meatballs With Spaghetti Squash From Foodbabe or Turkey Stuffed Zucchini Boats From CleanAndDelicious.
I love using my Paderno Spiralizer on veggies too. There are very few foods that I don't like. I can probably name them on one hand. I like to get creative and mix weird things together sometimes. It breaks up the monotony. ☺
How Do You Feel After Completing Such An Amazing Transformation?
Thankful. After years of being medicated for chronic hypertension, I now have normal blood pressure without any meds. My anxiety is much better. I feel like I've been given a second chance at living a healthier life. I can be active with my kids now. I feel younger than I did 10 years ago.