How Kayla Safarik Lost 30lbs In 4 Months With the Help Of A $500 Challenge!
Kayla saw an unflattering picture of herself and wanted to reach her true potential, rather than continue on a path of bad eating habits. She signed up for a $500 fitness challenge at the 'Camp Transformation Centre' in Anaheim, in which she would get her money back if she lost 20lbs in 6 weeks. Following a totally different diet and exercise plan to what she was used to, she changed her body and her mindset and has lost over 30lbs in total. Kayla was kind enough to answer some questions we were dying to know, below.
Check Out Kayla Safarik's Social Media Here:
Fitness Instagram: https://www.instagram.com/transformationkay/
Personal Instagram: https://www.instagram.com/kaysafarik/
Blog: https://transformationkay.wordpress.com/
Kayla Safarik Weight Loss Diet:
Meal 1 – 7:00am: Light and Fit greek yogurt topped with berries
Meal 2 – 9:30am: Egg white omelet with spinach, mushrooms, cooked lentils, and Himalayan salt
Meal 3 – 12:00pm: Prozein Synthesis Protein shake made with almond milk
Meal 4 – 2:30pm: Kale salad or spinach salad with chicken
Meal 5 – 5:00pm: Chicken with broccoli and brown rice
Meal 6 – 7:30pm: Protein bar if still hungry
Kayla Safarik Weight Loss Workout:
Workout at least 3-5 times a week for one hour. Warm up with cardio and stretching for 15 minutes. Circuit training with about 10-15 different stations. Play volleyball 2-3 times a week for fun.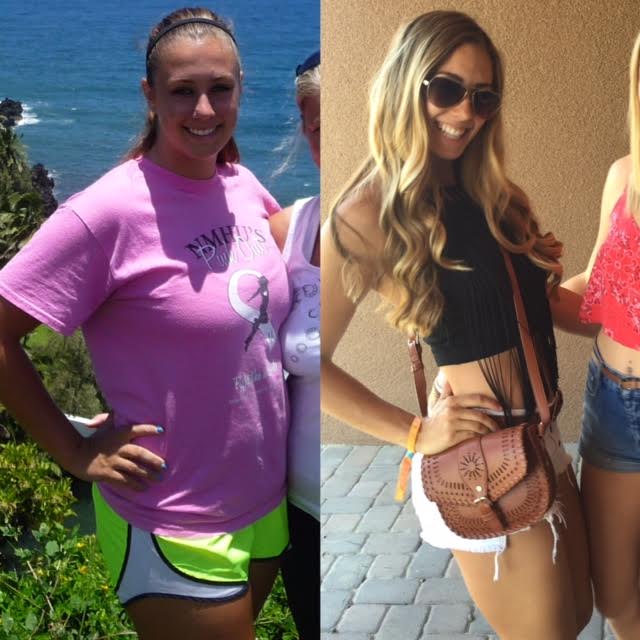 Kayla Safarik Interview
Before Stats: Age: 22 Weight: 190lbs Height: 5'9.5, Bodyfat%: 28%
After Stats: Age: 22 Weight: 160lbs Height: 5'9.5, body fat %: 20.5%
What Was Your Diet Like Originally?
I didn't eat breakfast. My first meal was a filling meal, usually a bagel and cream cheese. I didn't eat a lot of veggies. I ate a ton of top ramen and mac and cheese. A lot of cheese. Ate 3 times a day. Drank a ton of beer and alcohol.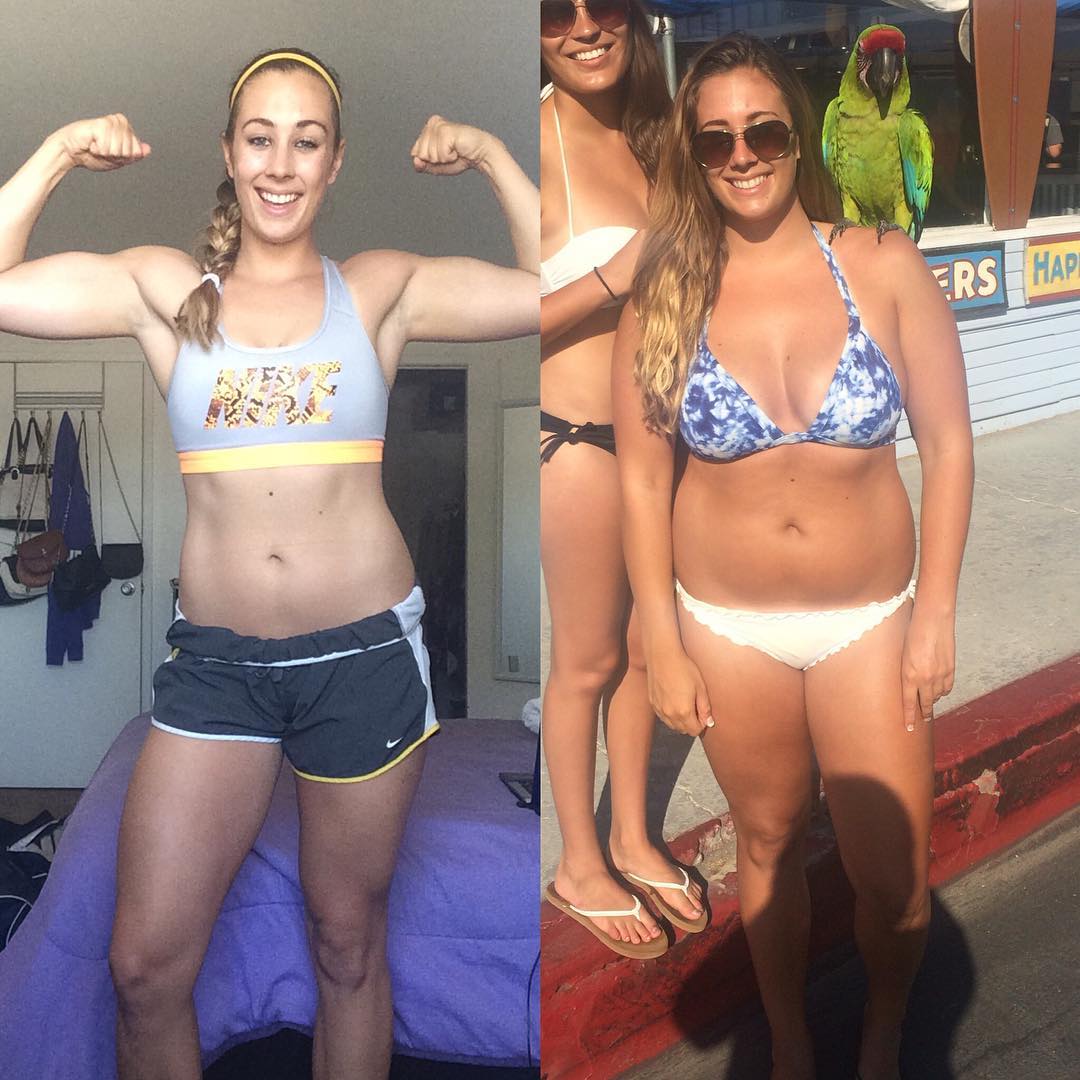 What Made You Start Getting Healthy?
I saw a very unflattering picture of myself and never realized that I looked like that. I couldn't fit into my favorite pair of shorts. I didn't physically feel good. A lot of stomach pain. I wanted to reach my full potential.
What Small Changes Do You Think Had The Biggest Impact?
Eating every 2 and a half hours, and cutting out alcohol. Drinking a ton of water. Educating myself on health and nutrition. Having a new positive outlook on life.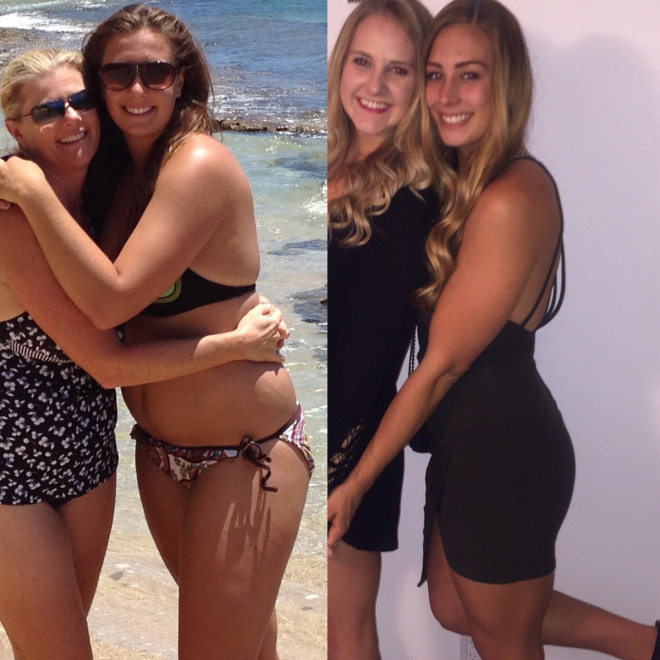 How Did You Stay Motivated?
I signed up for a gym that made me put down a five hundred dollar deposit, and if I lost 20 pounds in 6 weeks I got my money back. I would take a lot of pictures and compare them weekly, and I always saw a difference. People were noticing my changes and complimenting me. I had a lot of people that doubted me, and that always fuels my fire to prove them wrong.
Were There Any Particular Tough Points On Your Journey?
YES!!! I had a lot of temptations from friends to drink and eat junk.
The last week of my challenge was very hard mentally because I had to eat fish and veggies for every meal. Feeling left out because I couldn't drink alcohol.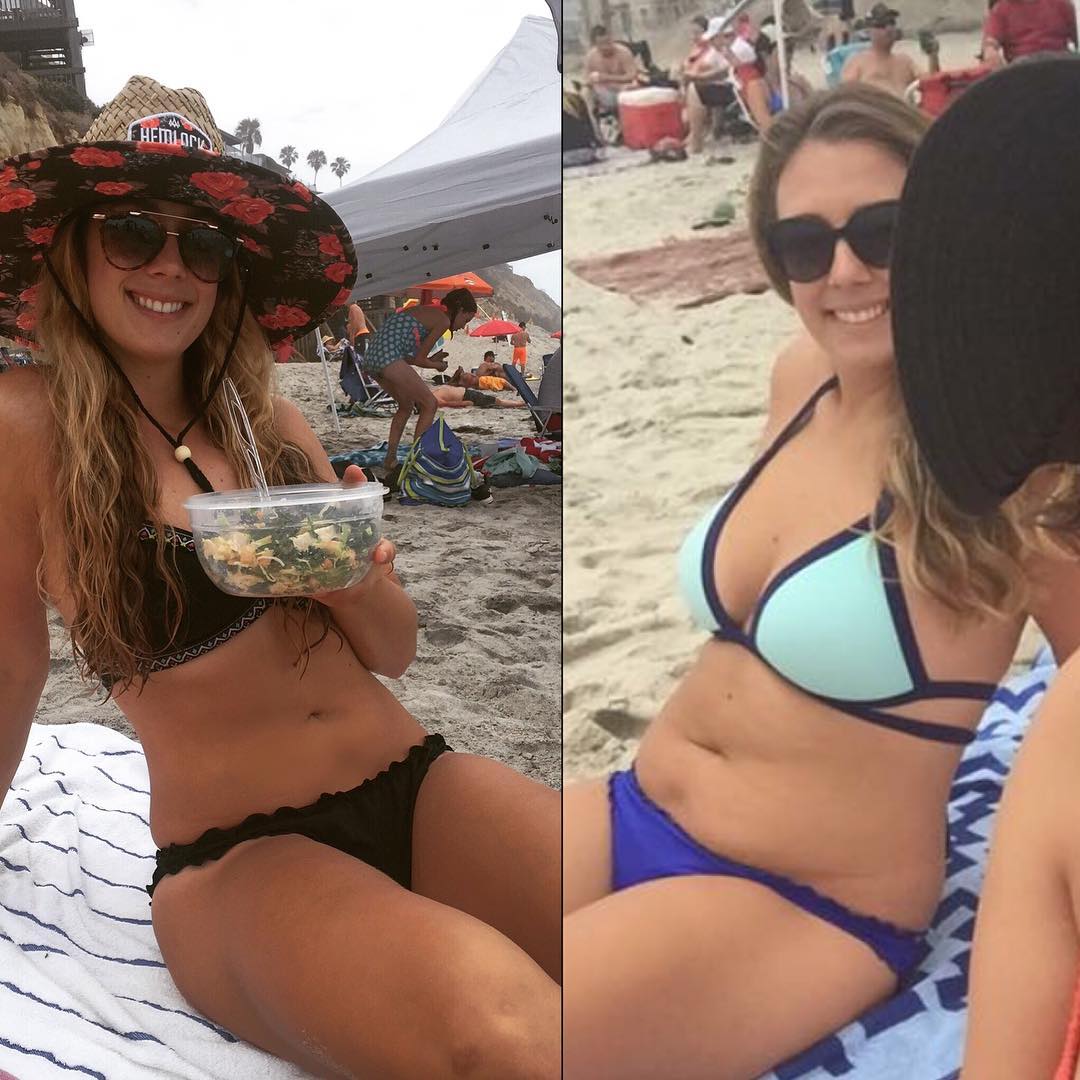 What Advice Would You Give Someone Looking To Lose Weight?
Make up a plan that works for YOU! Workout for an hour 3-4 times a week. Find supportive people to surround yourself with, they can help you mentally! Stay strong for the first month or two! After that it becomes a habit ☺
Would You Recommend Strength Training For People Looking To Lose Weight?
Absolutely, you will find yourself feeling sore and tired at first but lifting weights contributes a lot to your weight loss! Your body burns calories even after you are done with your workout (with weights)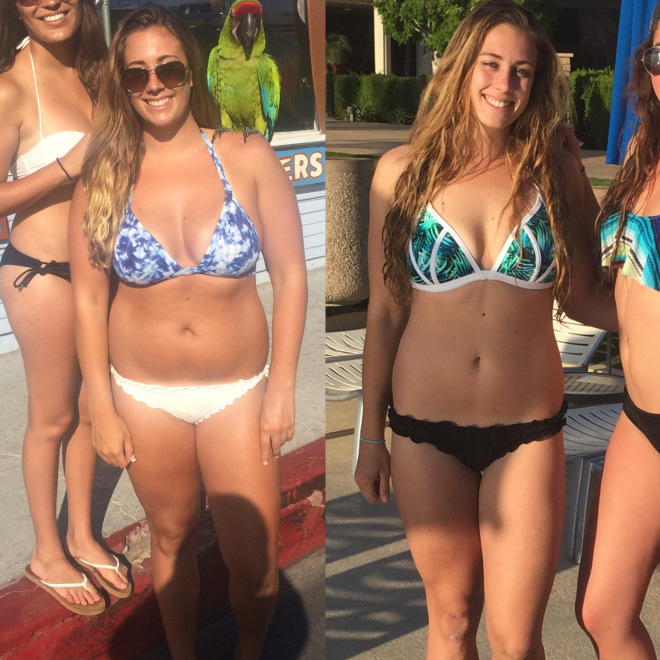 What Are Your Favourite Healthy/Weight Loss Recipes?
The easy recipes are my favorite haha! Crock pot chicken (for prep): 1 can of green herdez salsa, 2 cans of tomatoes, onions, and 6 chicken breasts. Let cook on high for 3 and a half hours!
How Do You Feel After Completing Such An Amazing Transformation?
The feeling is amazing. I have never felt so healthy, fit, and confident about myself ever in my life! I want to continue the progress and see how strong I can get. It also feels surreal because it has always been my dream to have a great transformation like the girls I see on Instagram, and now I feel like I am that girl, and can continue to improve my transformation!