Christine Carter's Weight Loss Meal Examples & Diet For Losing 150LBS!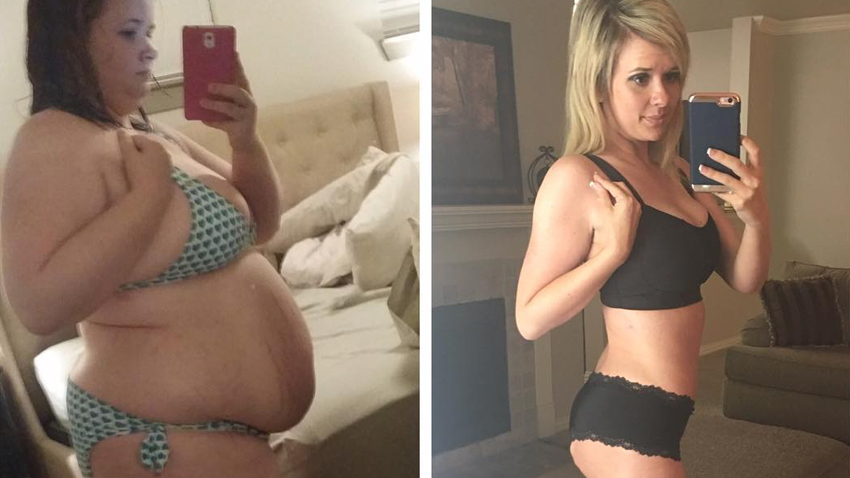 Christine Carter aka WeightLossHero on Instagram, let her unhappiness and a unhealthy relationship lead her down the path to overeating, eventually tipping the scales at 275 pounds!
Knowing she had to make a drastic change, but having no support or encouragement, Christine followed a friend's advice and looking into Gastric Bypass Surgery, which provided the spark she needed to get her training and diet in order and start taking her health seriously
After 16 months, Christine had lost over 150lbs and completely transformed her life. She now likes to show her 175,000 followers on Instagram how they can do it too! Below are some of the meals that Christine follows as part of her Ketogenic diet.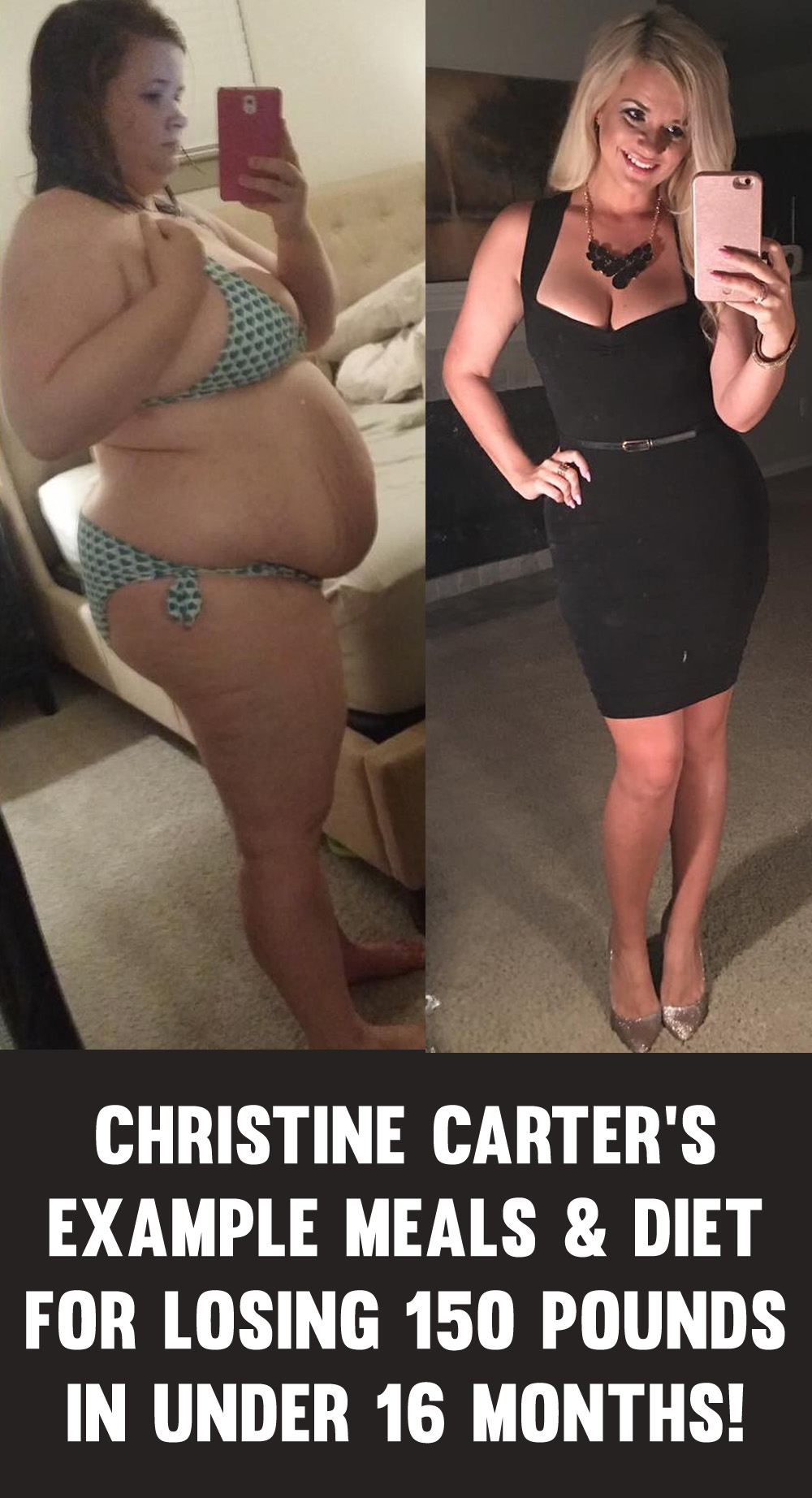 Follow Christine On All Her Social Media Here:
Instagram: @weightlosshero
Blog: www.theweightlosshero.com
Website: christine-carter.com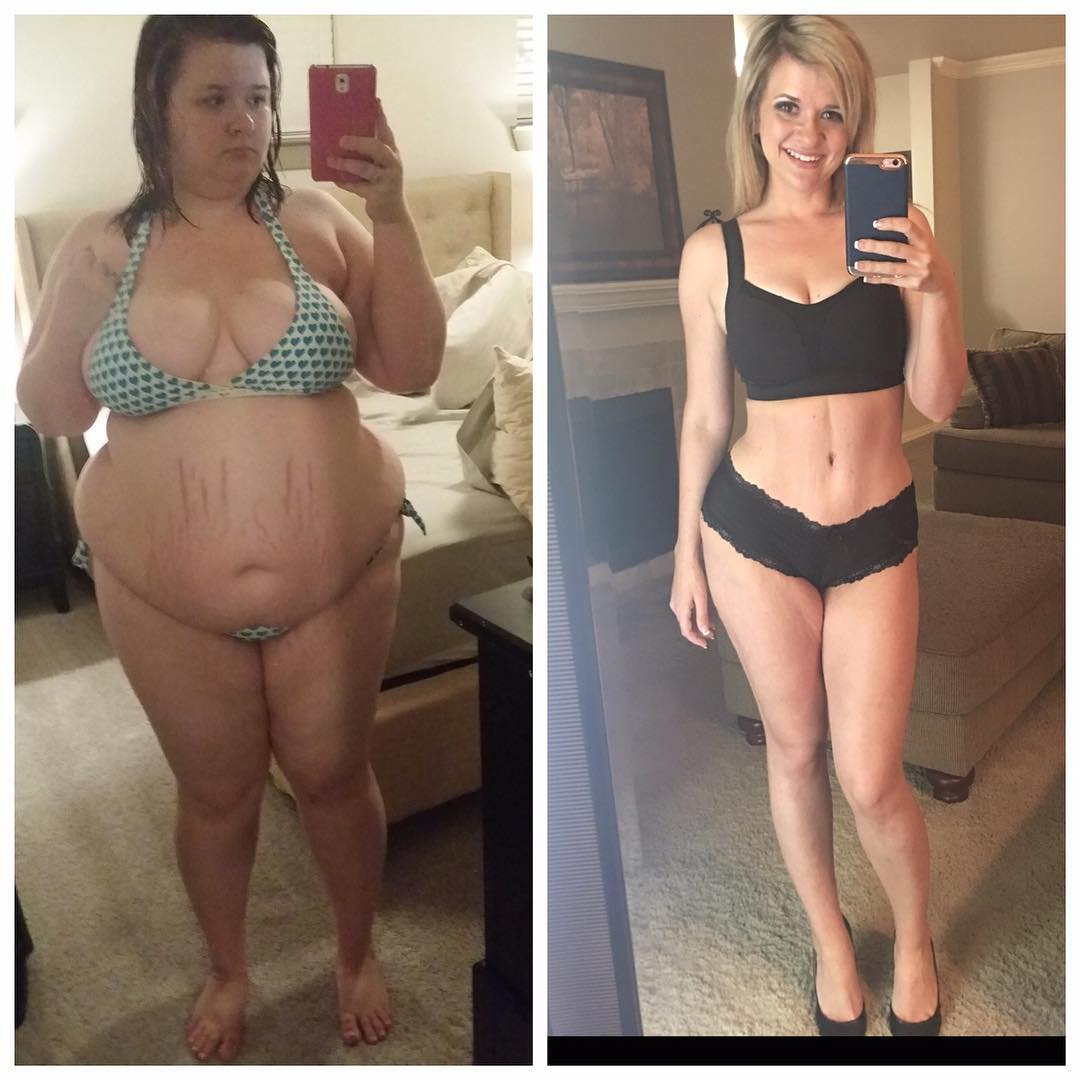 After the surgery, Christine switched up her diet and now follows a Ketogenic plan, were you eat foods and meals high in fat and protein and very low in carbs. Keto is one of the most popular plans for losing weight as it allows people to enjoy a lot of their favourite, high fat foods.
Since Christine couldn't cook at the start, she began by finding healthy pre-made meals and cut out sweets and other sugary items until she reached her weight loss goal.
Here are some sample meals from Christine's Recipe/ Meal Instagram: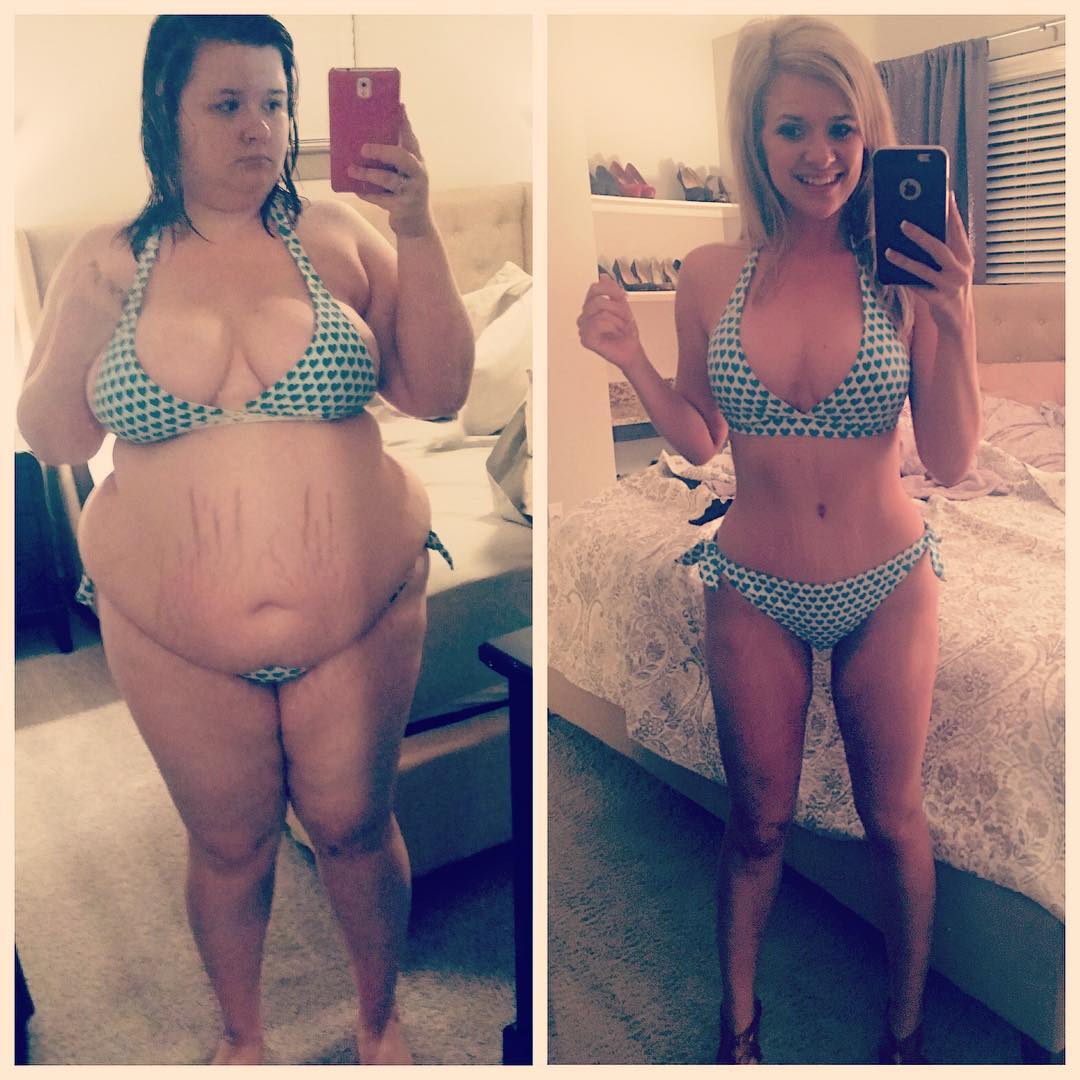 Christine Carter's Example Meals:
"Breakfast today: three soft scrambled eggs with cheese and sriracha!"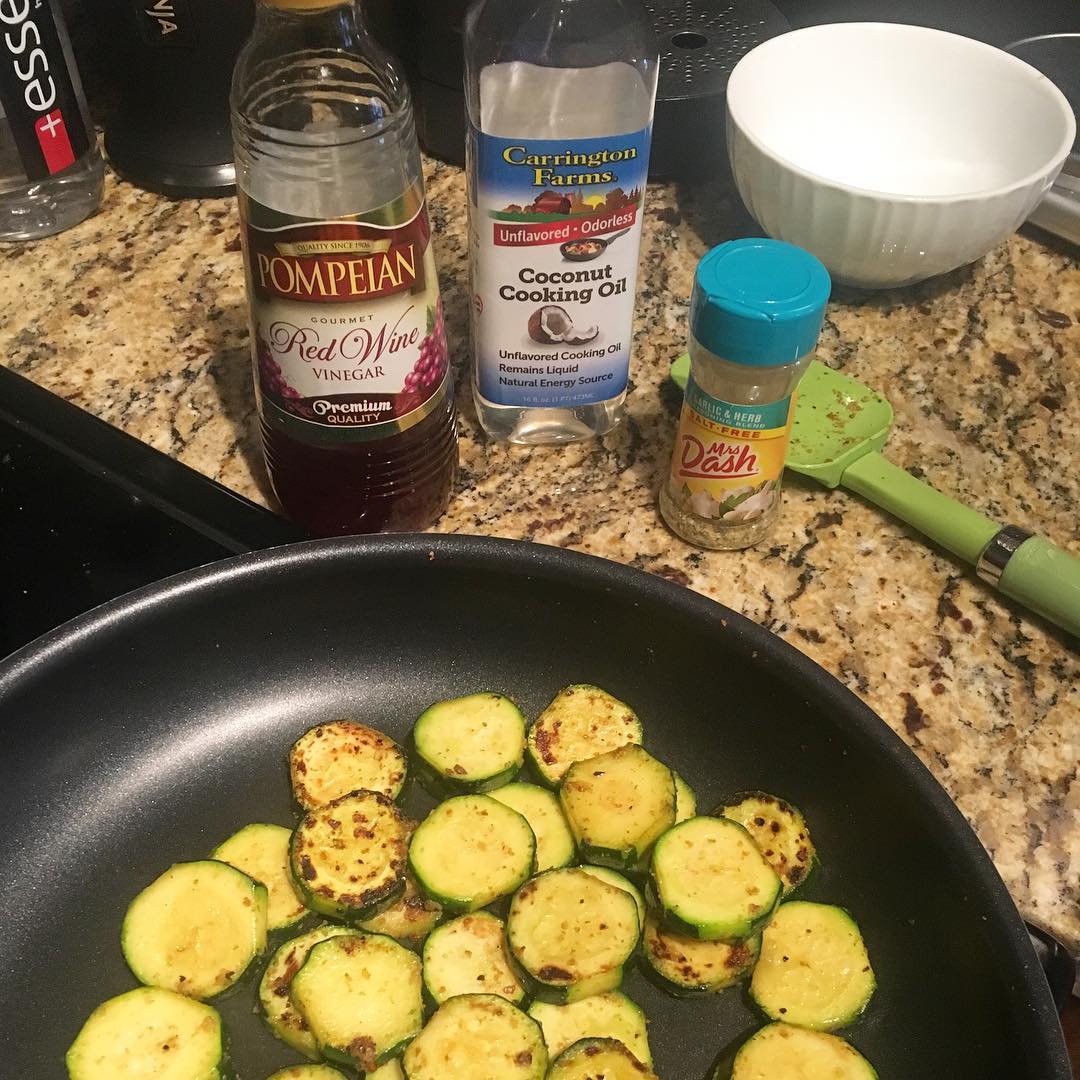 "Zucchini rounds! Sliced about 1/2in think, sautéed in minced garlic and coconut oil…. splash of red wine vinegar and seasoned with garlic and her mrs.dash"
"One of my favs is In-and-Out burger. Any of their sandwiches can be ordered "protein style", which just means the substitute the bun for a lettuce wrap."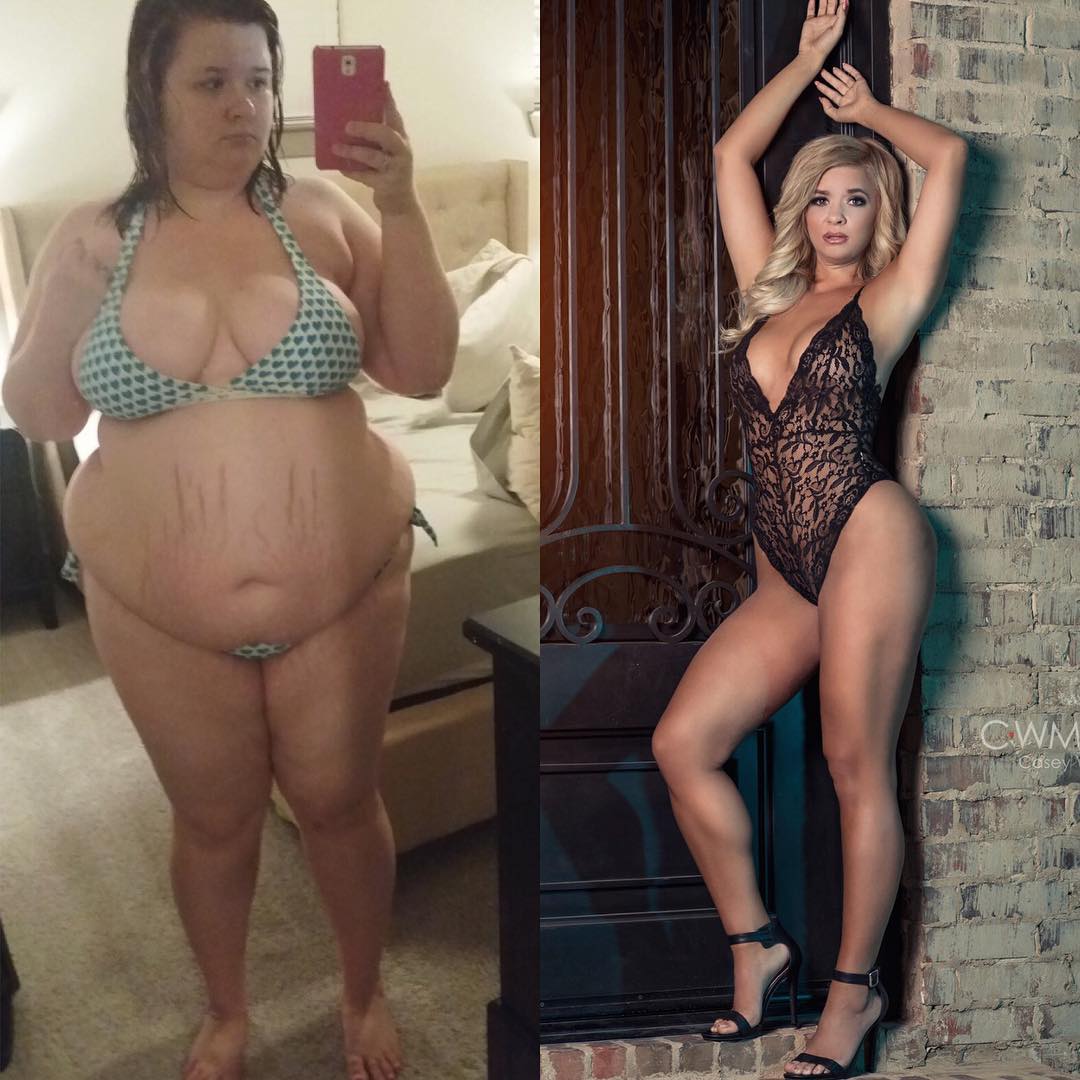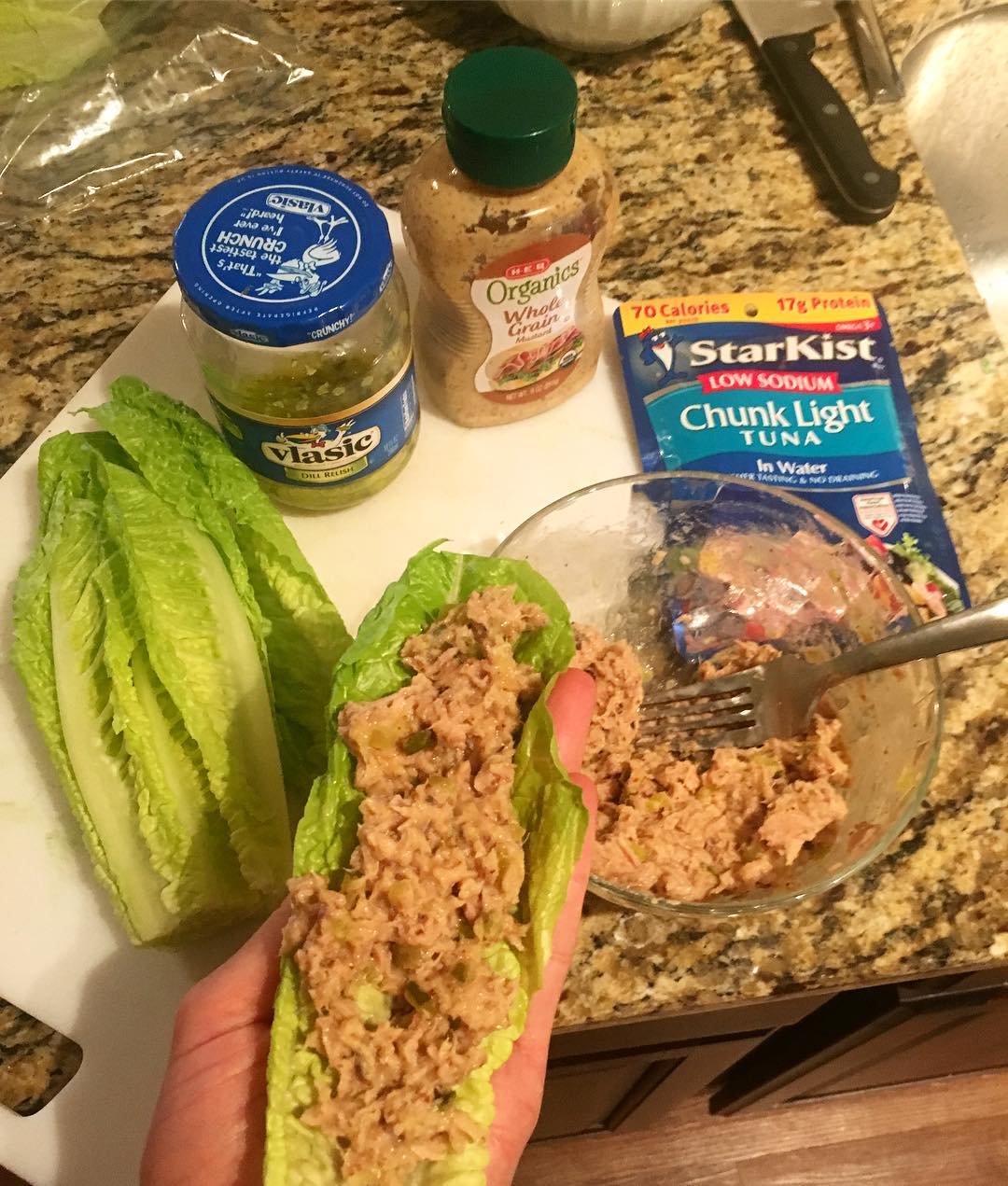 "Simple, easy and delicious! Tuna salad (tuna, relish and whole grain mustard) in romaine lettuce"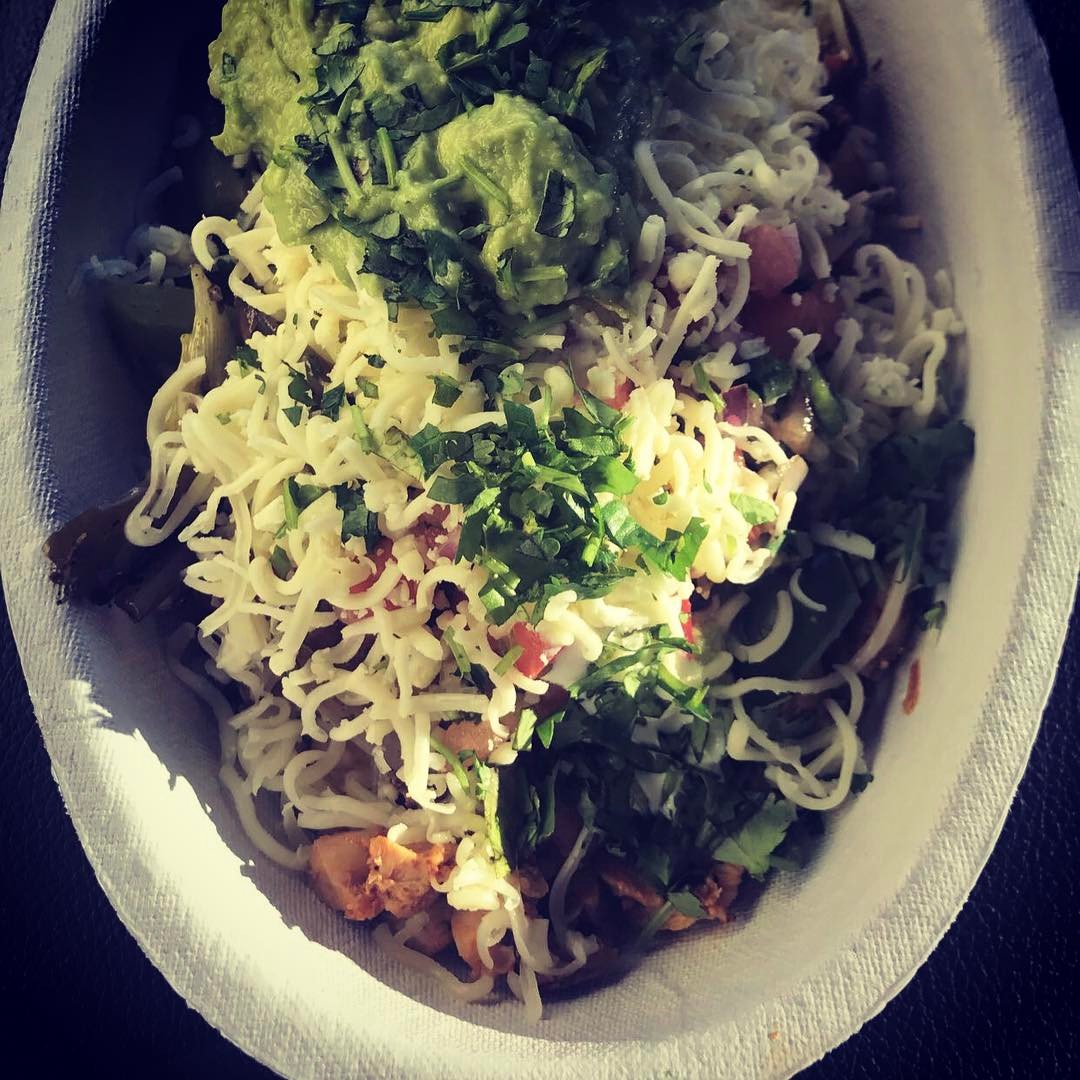 "One of my favorite things to grab on the go: Chipotle. I get the bowl with-grilled chicken, veggies, cheese, lettuce, guacamole, cilantro, and I add Tabasco for flavah!"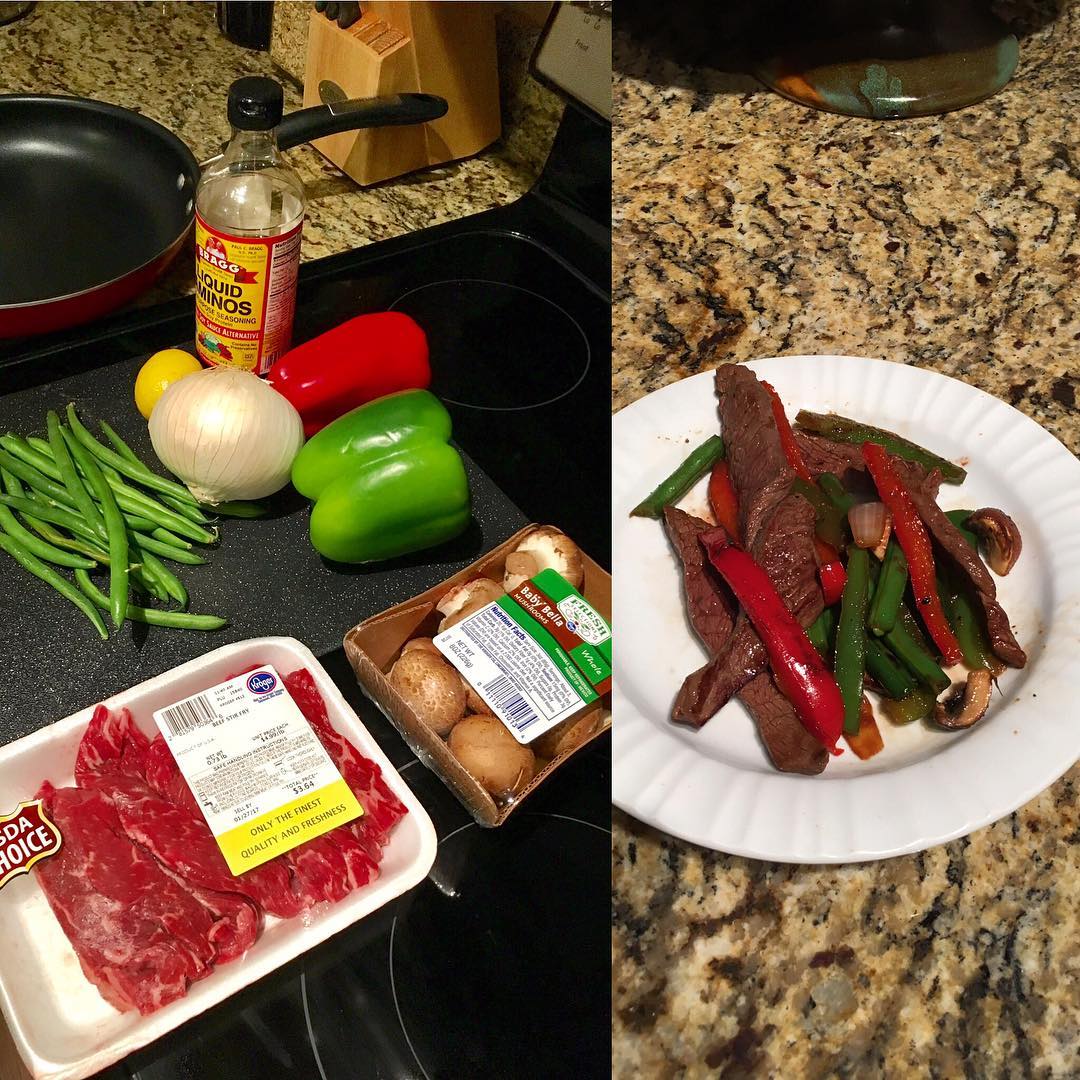 "Easy low carb stir fry! 😋 Ingredients : Bell pepper, White onion, Mushroom, Green Beans, Sirloin strips, Liquid Aminos, Garlic, Salt, Pepper. 1. Chop veggies 2. Sauté all veggies except mushrooms with seasonings and liquid amino. 3. Add meat and mushrooms (and more liquid aminos if needed) For those on a carb adaptive diet, this stir fry goes great with steamed rice!"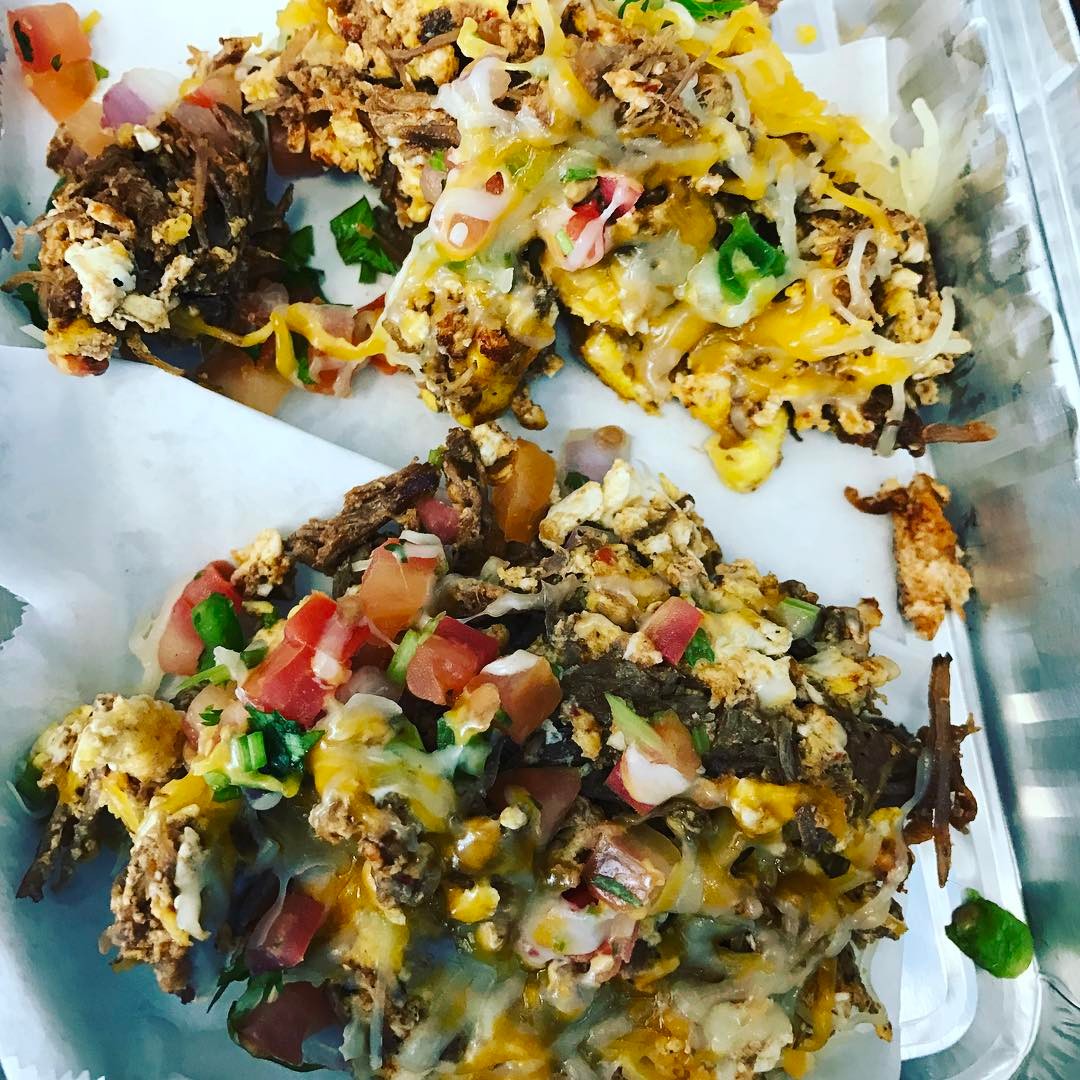 "Today's choice: egg and barbacoa tacos-kick off those tortillas!"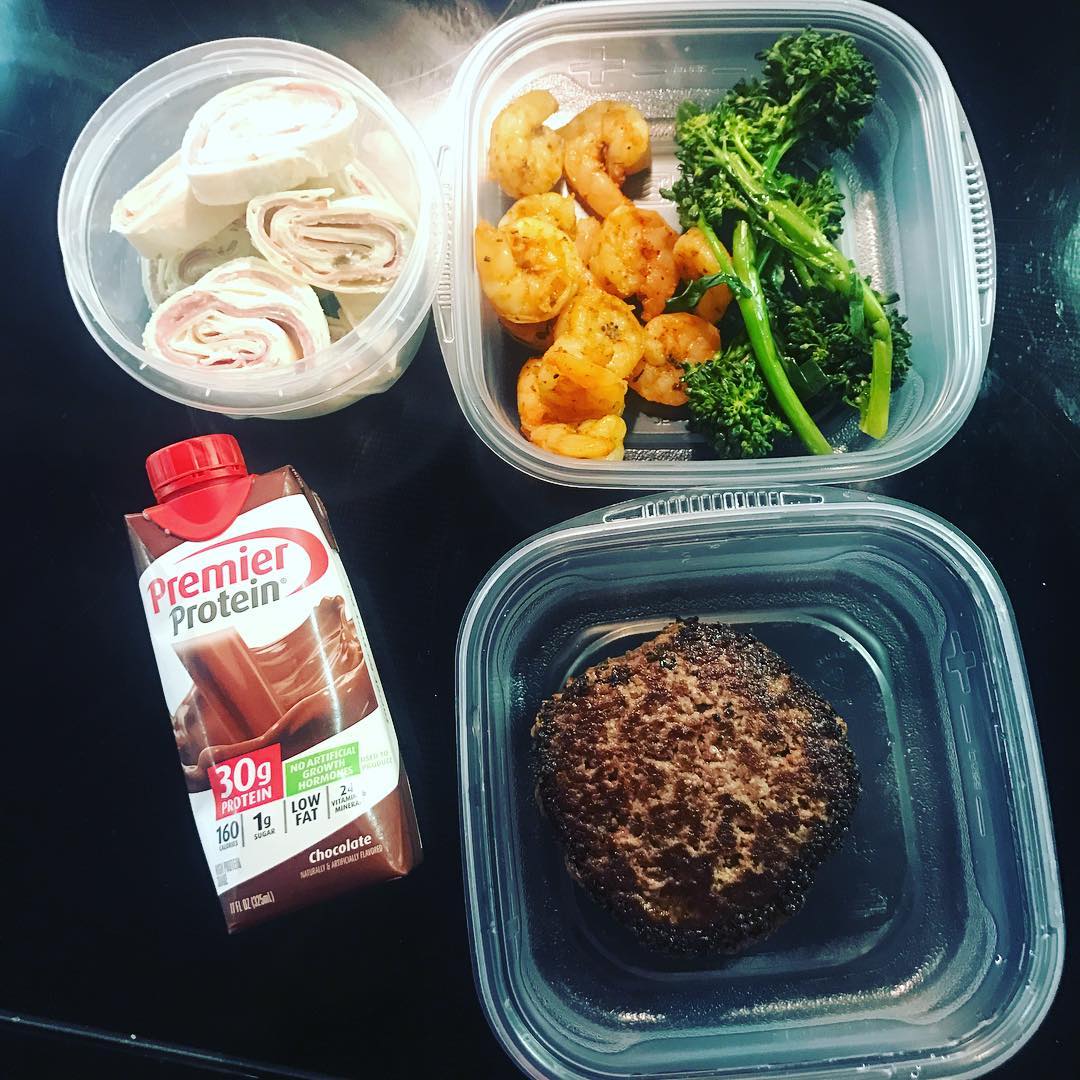 "Meal prep for tomorrow is done! Only took me about 30 minutes to get all of this cooked up. What I have: protein shake (will be blended with MBreakfast), low carb Tortilla wrap, peppercorn burger, and Cajun shrimp with broccolini! Smells delicious"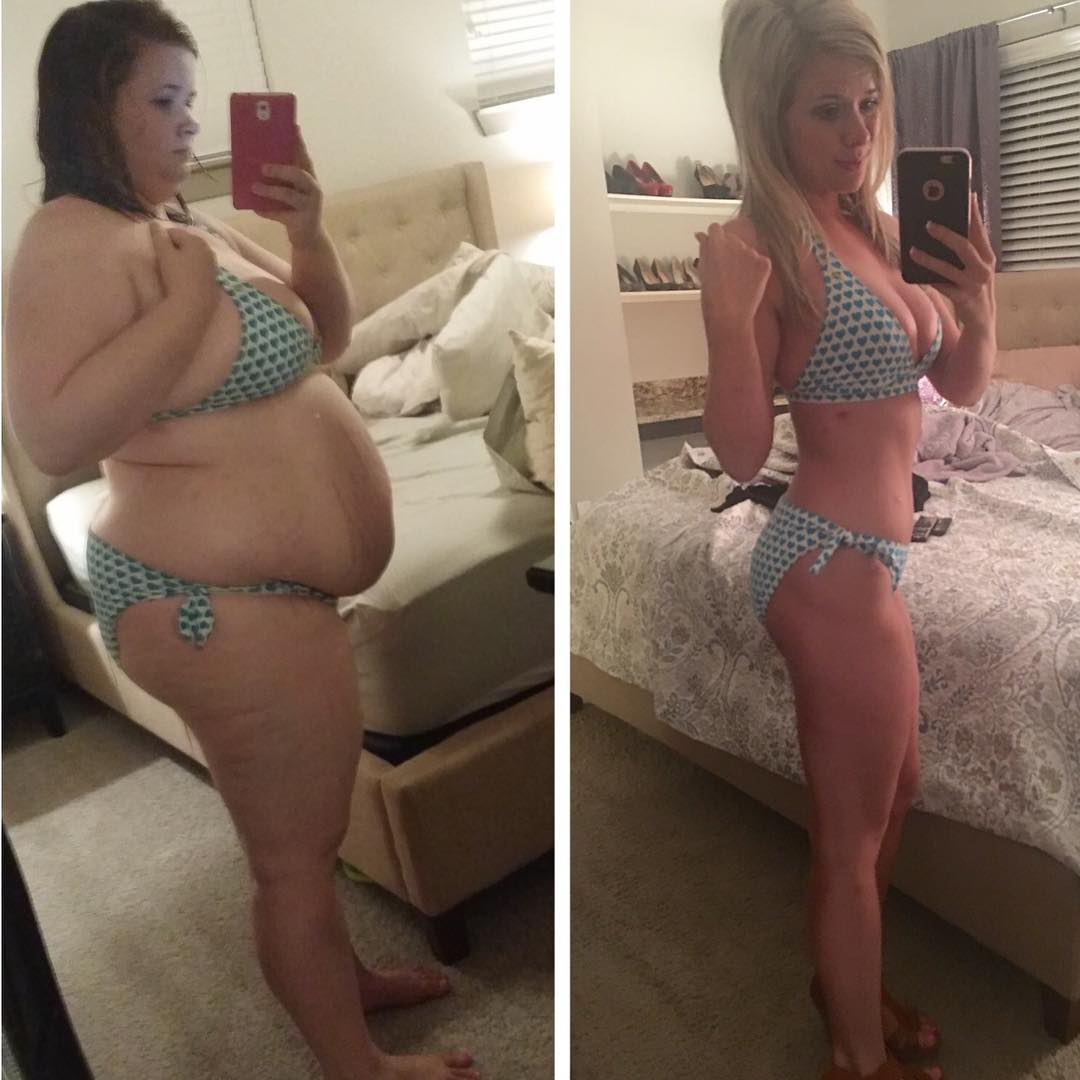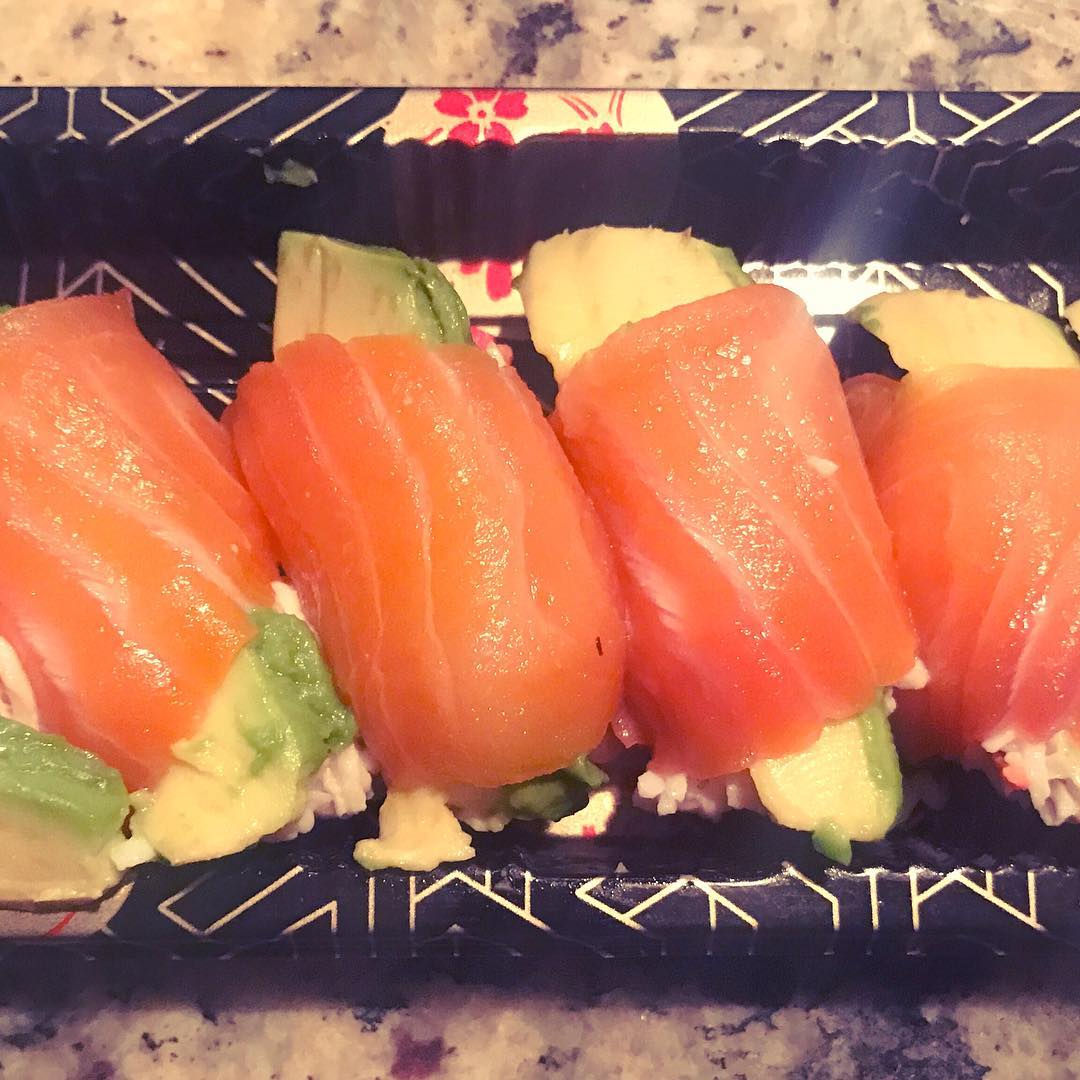 "Friends!! Low carb sushi find!! So this is crab meat, avocado, wrapped in salmon. I put some soy sauce and wasabi on it."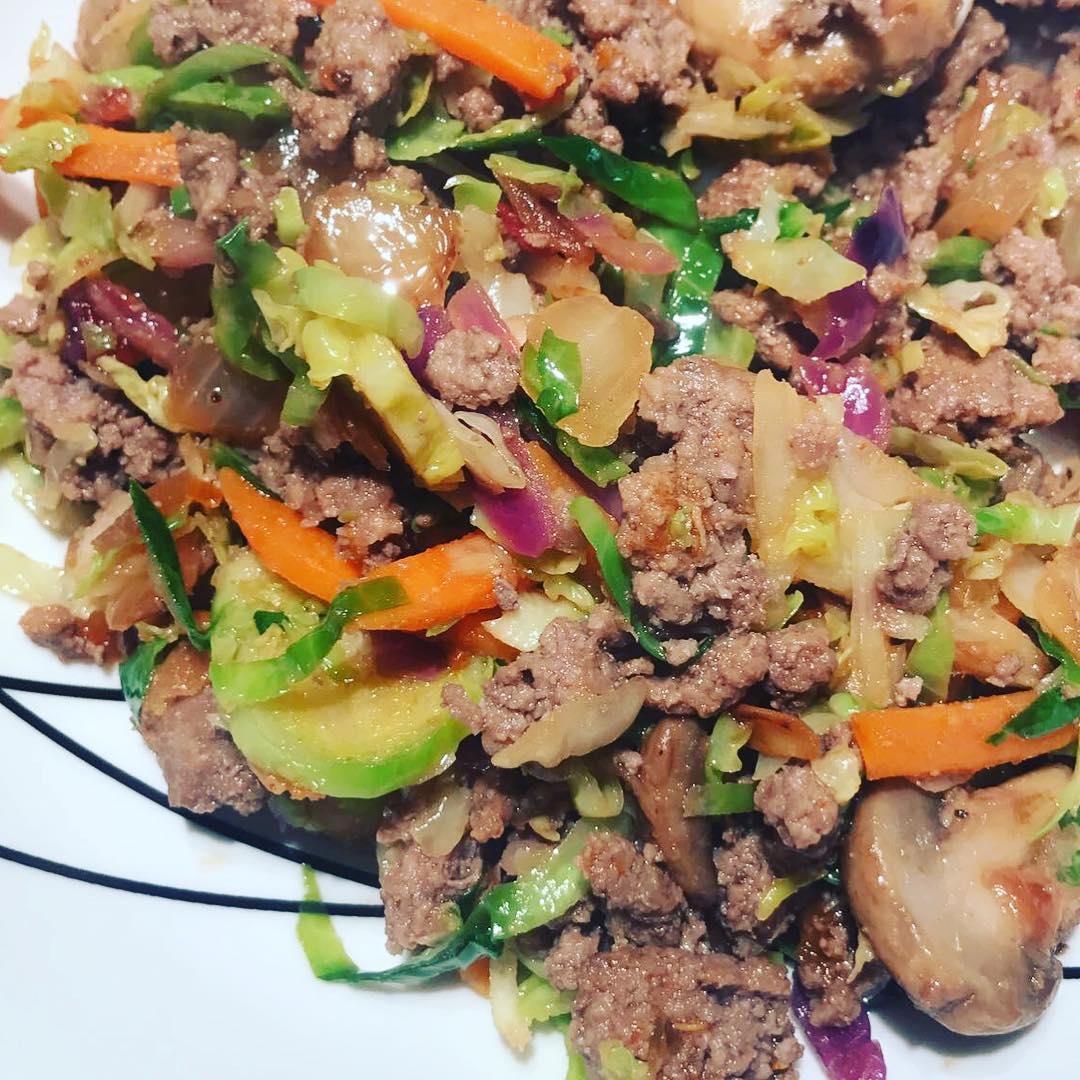 "OBSESSED with this low-carb recipe: crack slaw. Ingredients: Ground beef, bag of cole slaw mix, bag of shaved Brussel sprouts, 1/2 c chopped onion, 1/2 c mushrooms, 3 T sesame seed oil, sriracha, and soy sauce. It's simple! Brown the beef, sauté the veggies in the oil, mix together and top with chili paste and sriracha to your liking!."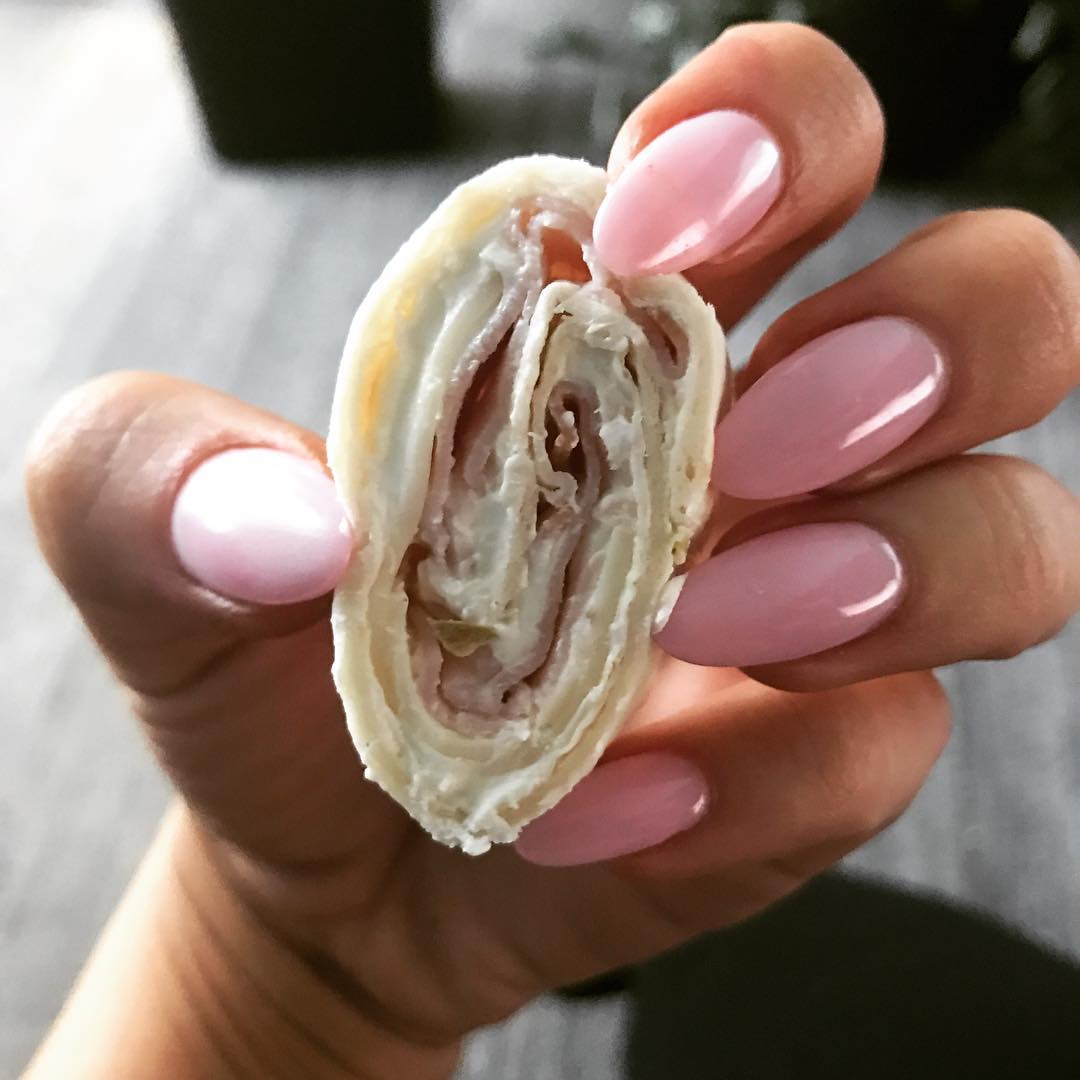 "Low Carb Tortilla Wrap! Ingredients: LOW CARB tortilla, jalepeno cream cheese, fresh deli meat (ask for nitrate free), and Swiss cheese. It's easy! Spread a very thin layer of jalepeno cream cheese onto tortilla, layer with meat and cheese, roll it up, and slice it! Only 6 grams of net carbs!"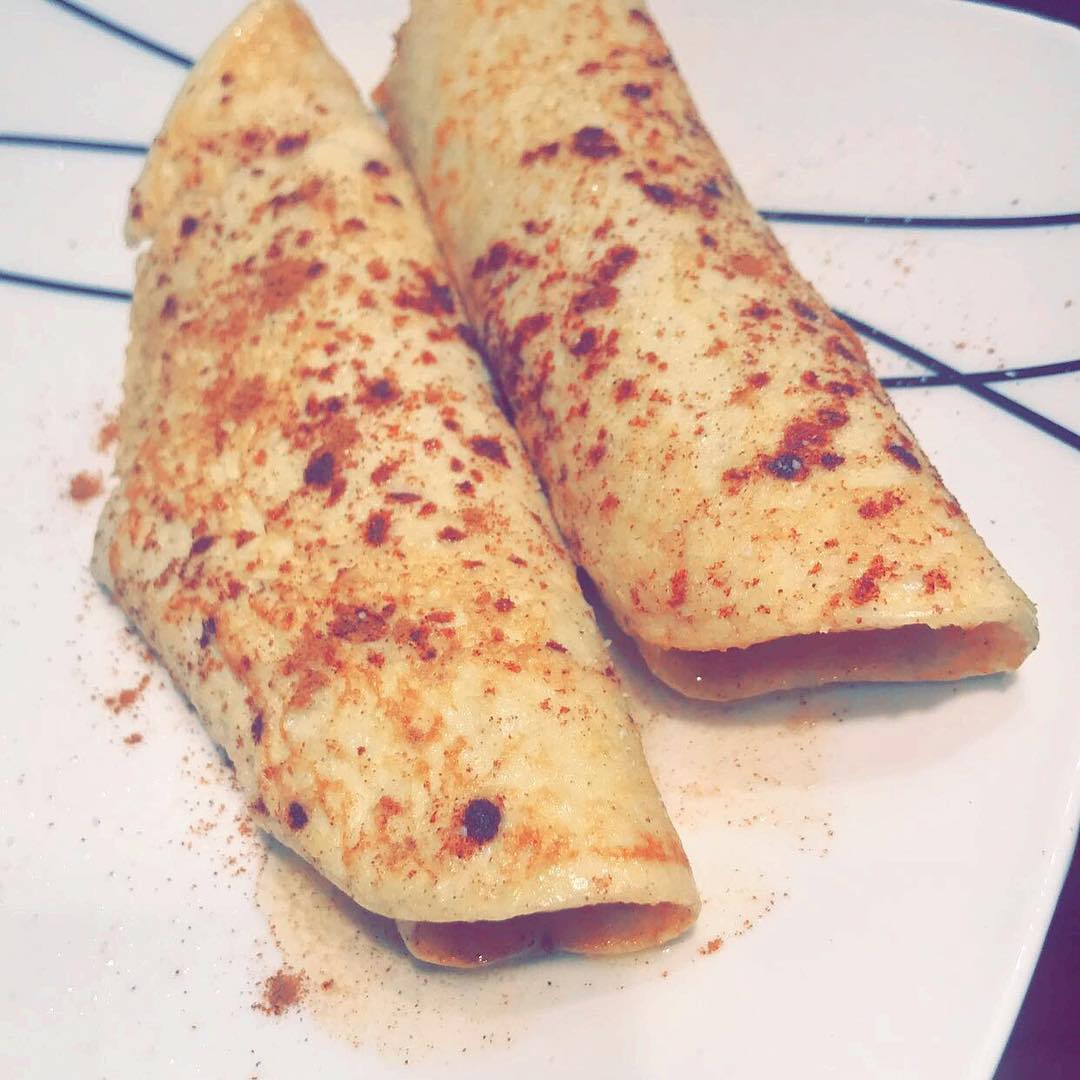 "Favorite Low Carb Dessert: Snickerdoodle Crepes! Approx nutrition info per serving: 434 calories, 42g fat, 2g net carbs, 12g protein. Recipe here.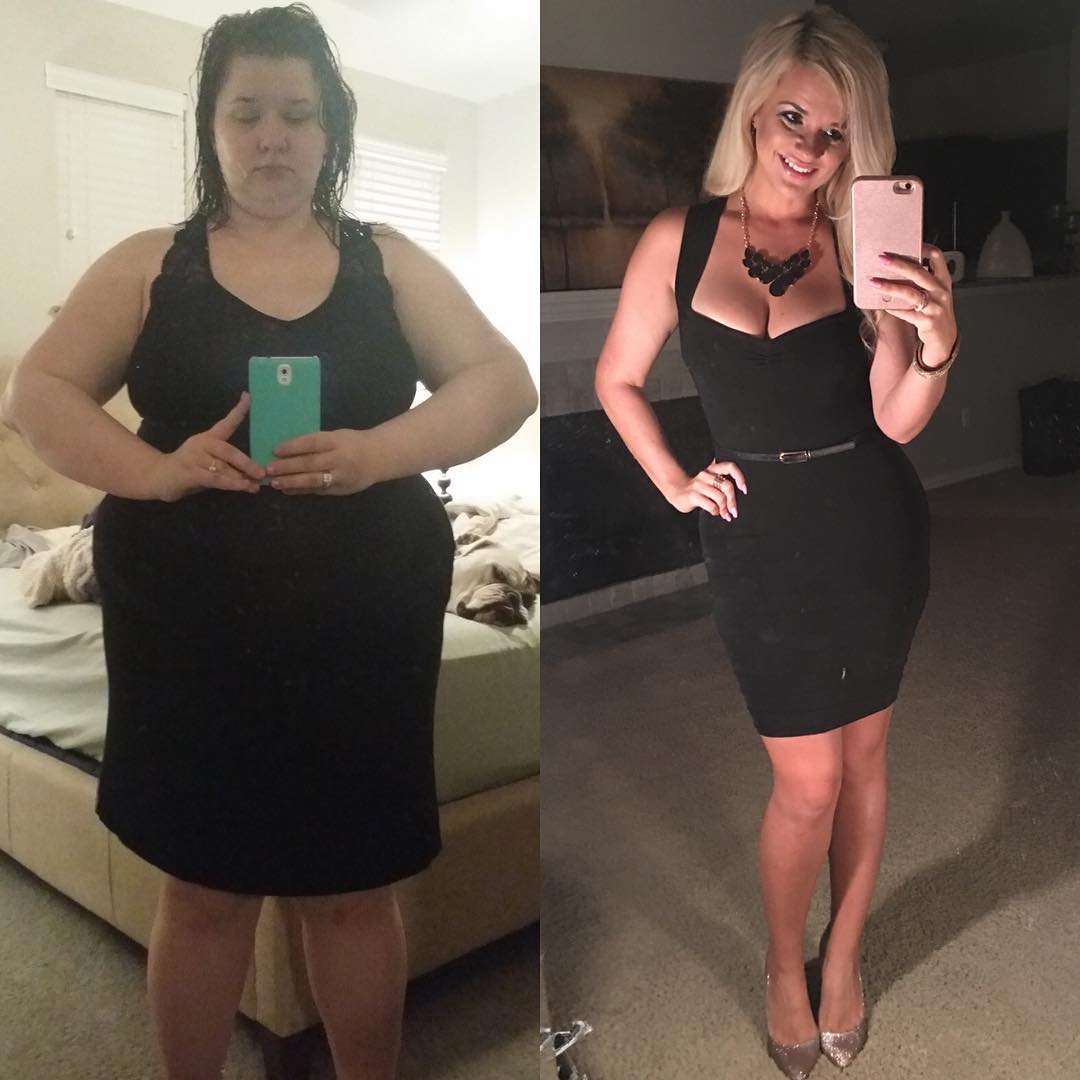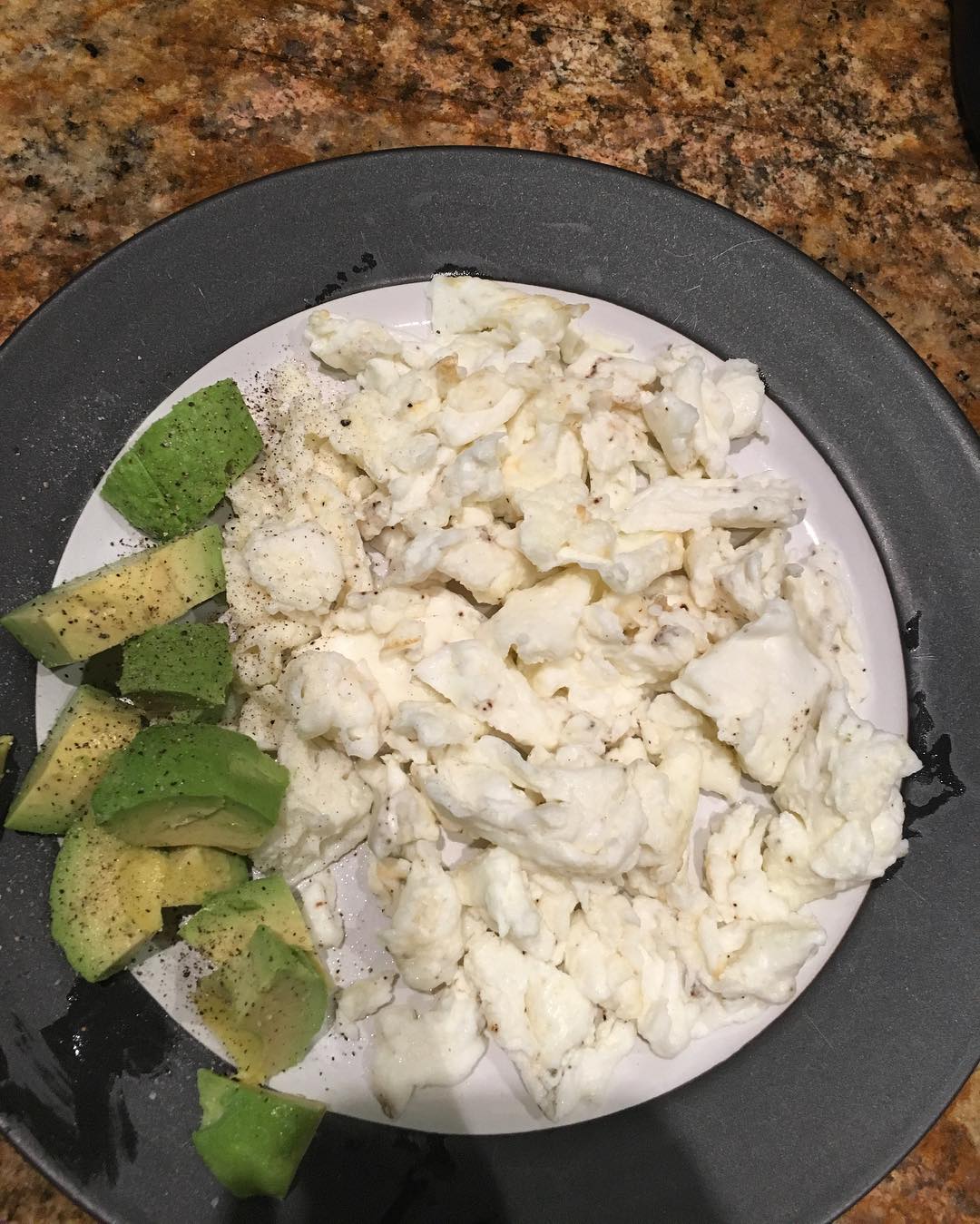 "May not be elaborate or beautiful but it's a simple and easy KETO breakfast 🏆 1 c egg whites, 1/2 avocado. Macros: about 27g P, 14g F, 10 C."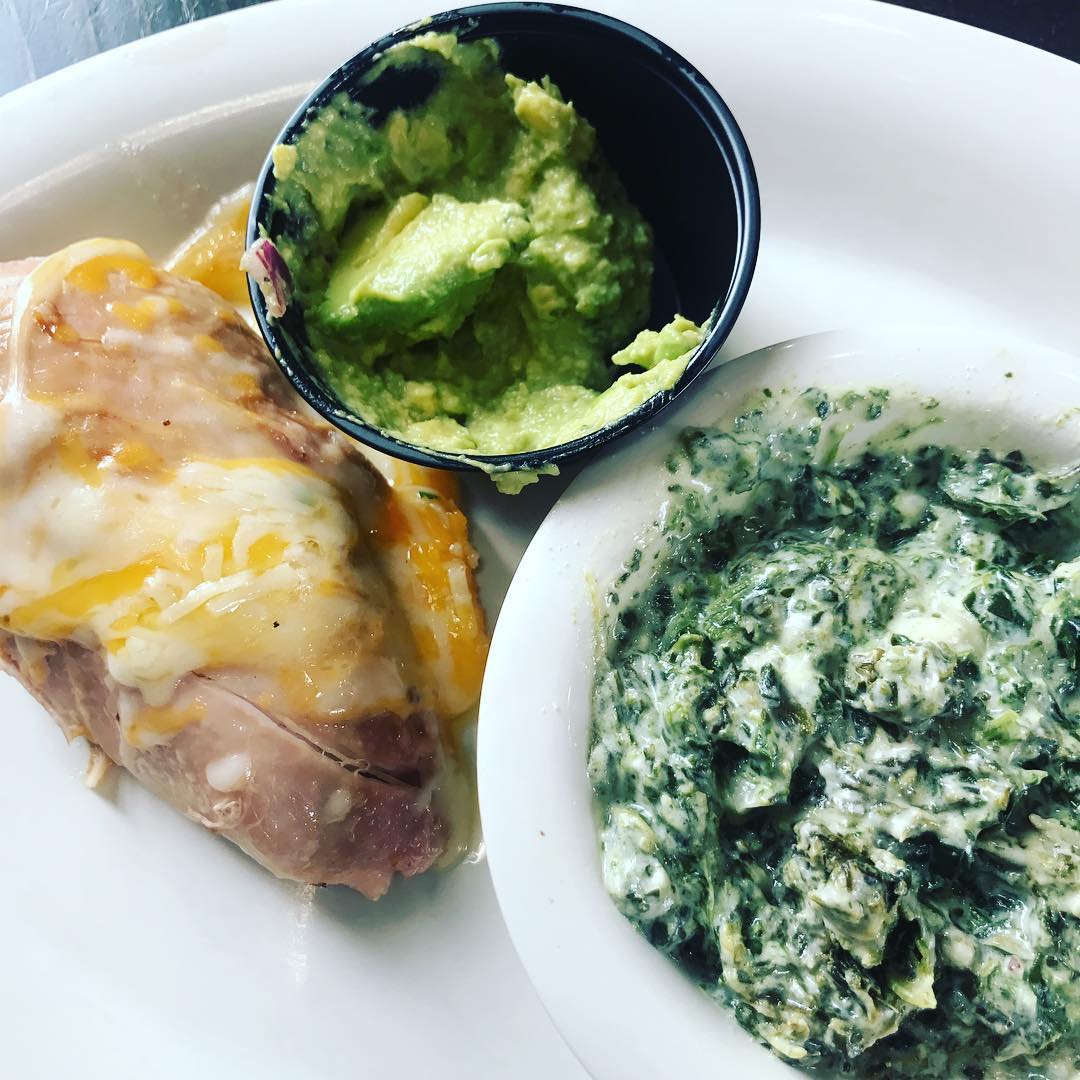 "Favorite low carb lunch at Cowboy Chicken!"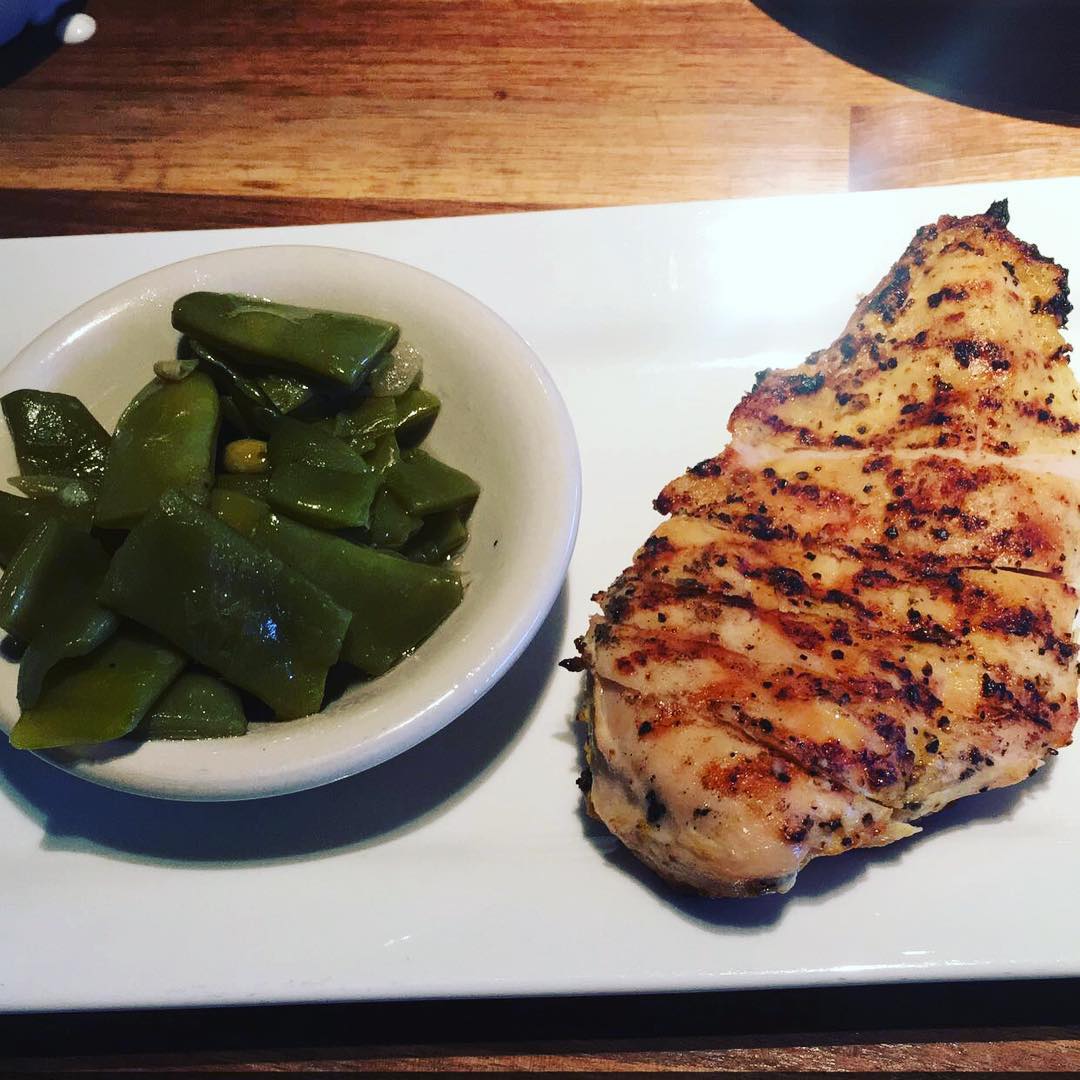 "Lunch At Cheddars"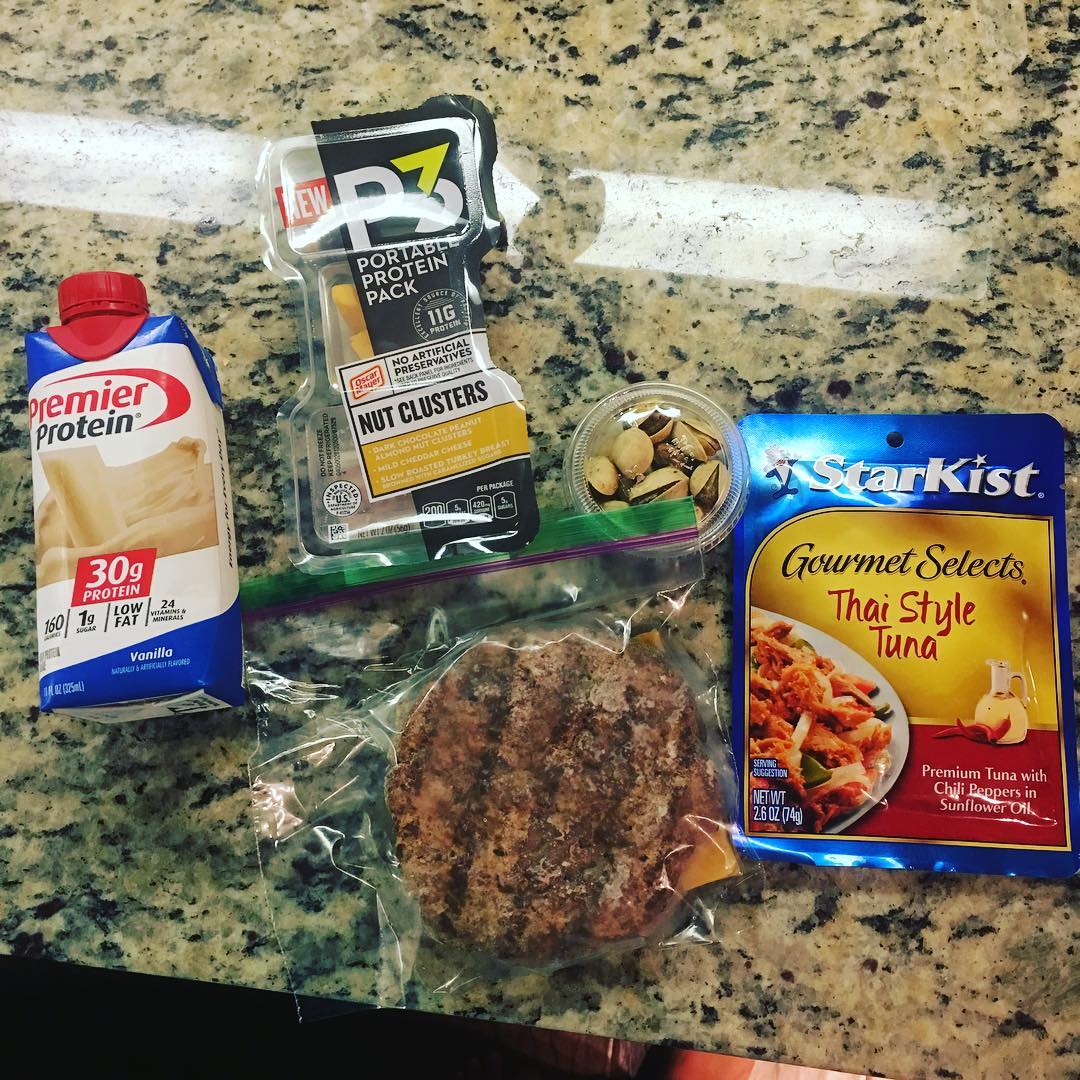 "Here is breakfast, lunch, and two snacks while I'm at work. Total of 88 grams of protein and super yummy"
"The makings of a solid Monday morning. Protein, fat, and caffeine"