How Danielle French Lost 70LBS In One Year Thanks To Instagram!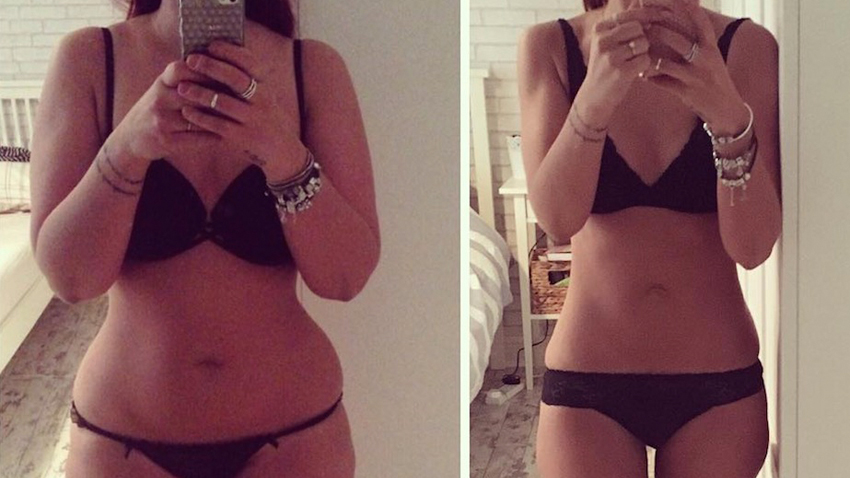 Danielle French was planning for the happiest day of her life, but was absolutely dreading looking for a wedding dress.
After putting on weight over the last few years, Danielle couldn't fit into any of her old clothes and didn't want to hate every wedding dress she tried on.
It was then Danielle made a change and slimmed down over 70 pounds in one year, which she credits to hard work and Instagram!
Be Sure to Follow Danielle French On Her Social Media
Instagram: @itsdaniellesjourney
Newlywed Danielle French is almost unrecognisable from her previous self, after losing over 70 pounds. At her heaviest, Danielle was 190 pounds and could barely fit into any clothes in her wardrobe and she was starting to feel miserable about the possibility of how she would look on her wedding day.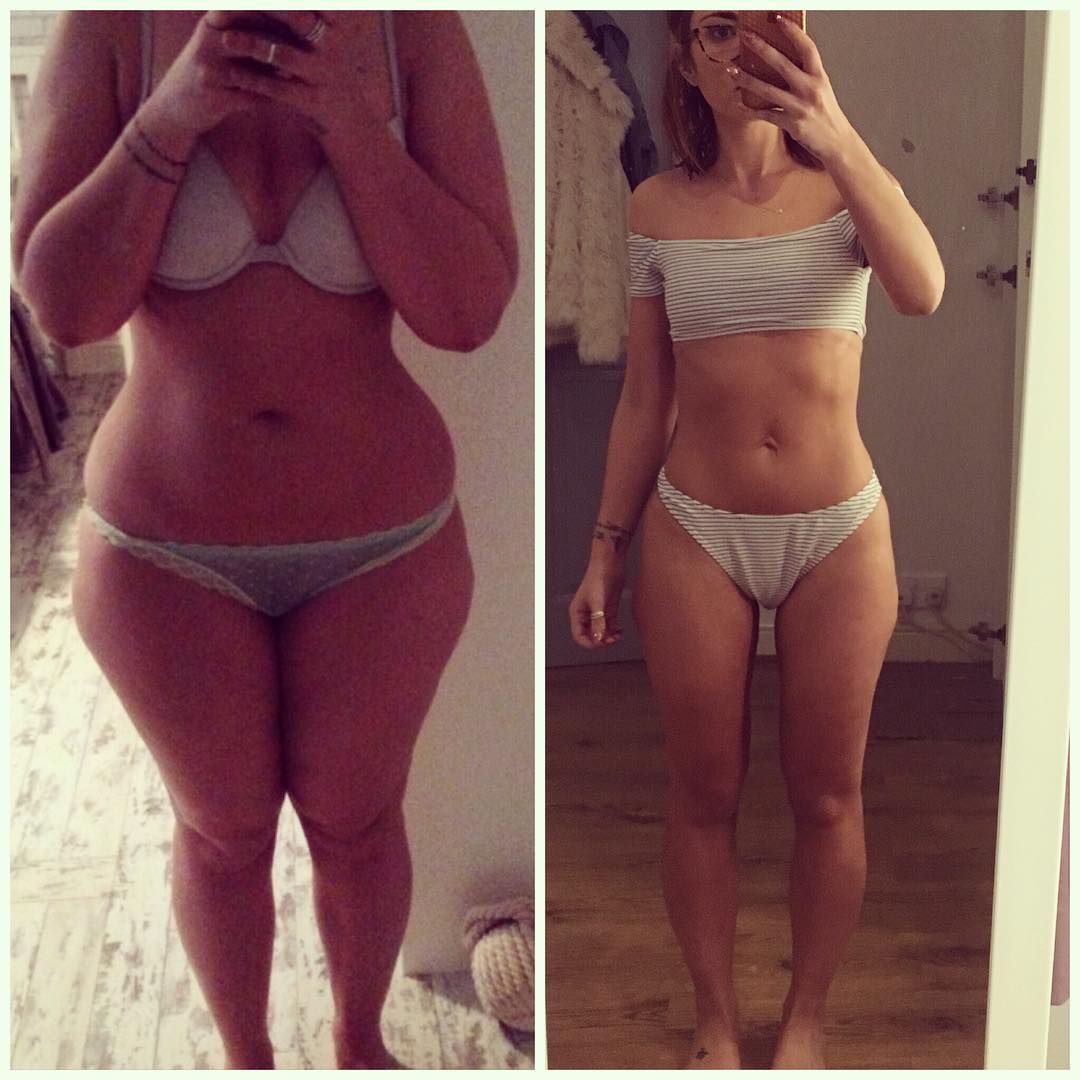 "After getting engaged I continued to put on lots of weight until March 2015 when I got to my biggest and could barely fit in any of my clothes. I really didn't want to be a big bride and look at my wedding photos and hate what I saw. I wanted to lose weight a year before I got married so I could go and try wedding dresses on without hating everything I tried on."
With their wedding date set for November 2016, Danielle, tired of trying every diet under the sun, seen that 'Slimming World' was one of the most popular on Instagram and decided to see if it would work for her too.
"I had been unhappy for so long about my weight and tried so many diets that I could never stick too. I started looking on Instagram at weight loss accounts and there were so many inspiring girls that had lost weight. I decided I would give it a go as it was one of the only diets I hadn't tried. I joined online and created an Instagram account to post about my weight loss journey to keep me motivated."
Using Instagram as a weight loss tool, Danielle looked through weight loss and fitness accounts for daily motivation and other Slimming World pages for advice and weight loss meals.
It took Danielle under a year to hit her fitness goals, losing 70 pounds and walking down the aisle at her ideal size. The weight loss has changed her life in more ways than she could have imagined.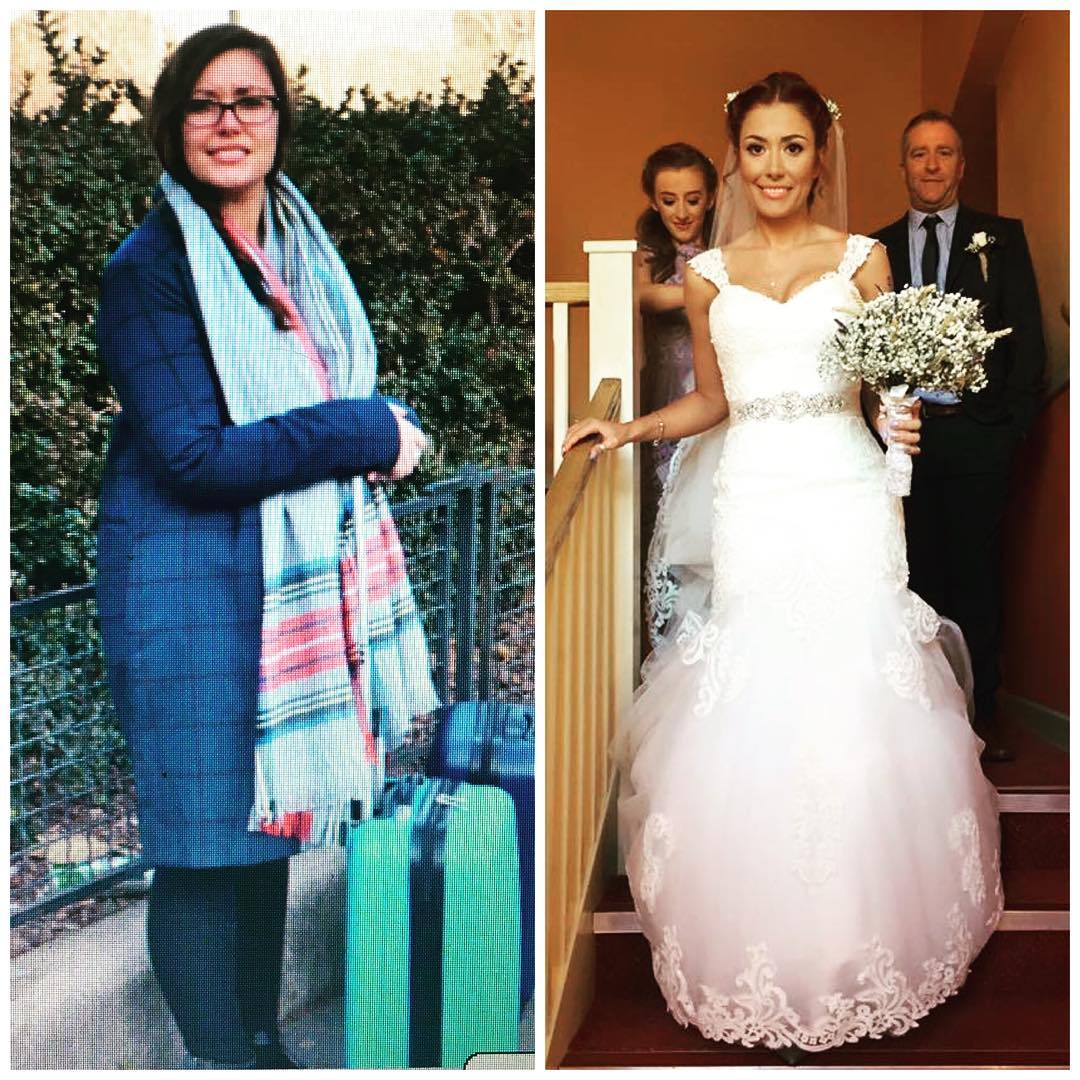 "Losing the weight has changed my life in so many more ways than I could have ever imagined. Before losing the weight I hated going out with my friends because I felt so self-conscious and awful in everything I wore. I lived in leggings and baggy tops to hide the fact I had put on weight. I was also really unfit and got out of breath really easily whenever I walked more than half a mile. I suffer from IBS and since losing the weight and eating a much healthier balanced diet means I hardly ever get symptoms."
As well as the numerous health benefits, Danielle also fell in love with a few passions that she lost touch with when she at her heaviest.
"I have gained my love for shopping and fashion again. I don't feel like the fat one out of my friends anymore I love getting dressed up and going out. I can now walk in to a shop, try things on and like what I see. I hated shopping for clothes when I was bigger as I refused to buy bigger sizes.'
Danielle's friends and family were all so proud of her transformation and she also credits her Instagram page and her followers for keeping her in check and accountable during her weight loss journey.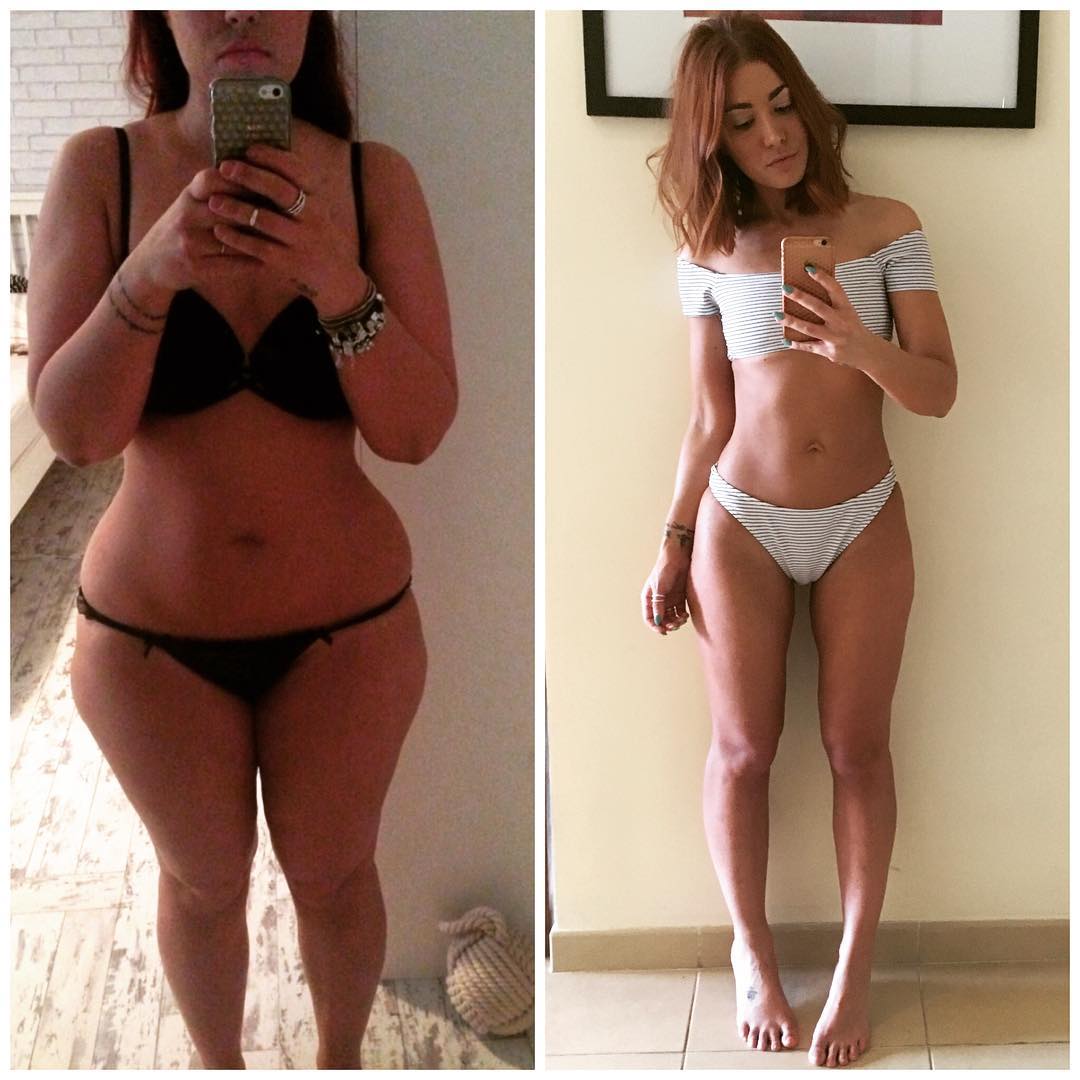 "They are all really proud of me and cant believe how much weight I have lost and how different I look now. But on top of following Slimming World I don't think I could have done it without my Instagram food blogging page and the support I get from all my lovely followers."
Danielle's Frequently Asked Questions Answered
"I started slimming world on 29/03/2015 & I weighed 13 stone 4lbs. I hit my target of 8 stone about 12 months later & have been maintaining 8 – 8.6 for around 11 months.
I'm 5ft 3. From the start I didn't go to the gym or do any particular exercise other than walking to work & back every day & walking the pooch. Just recently started tracking my steps & try to do 10,000 step a day."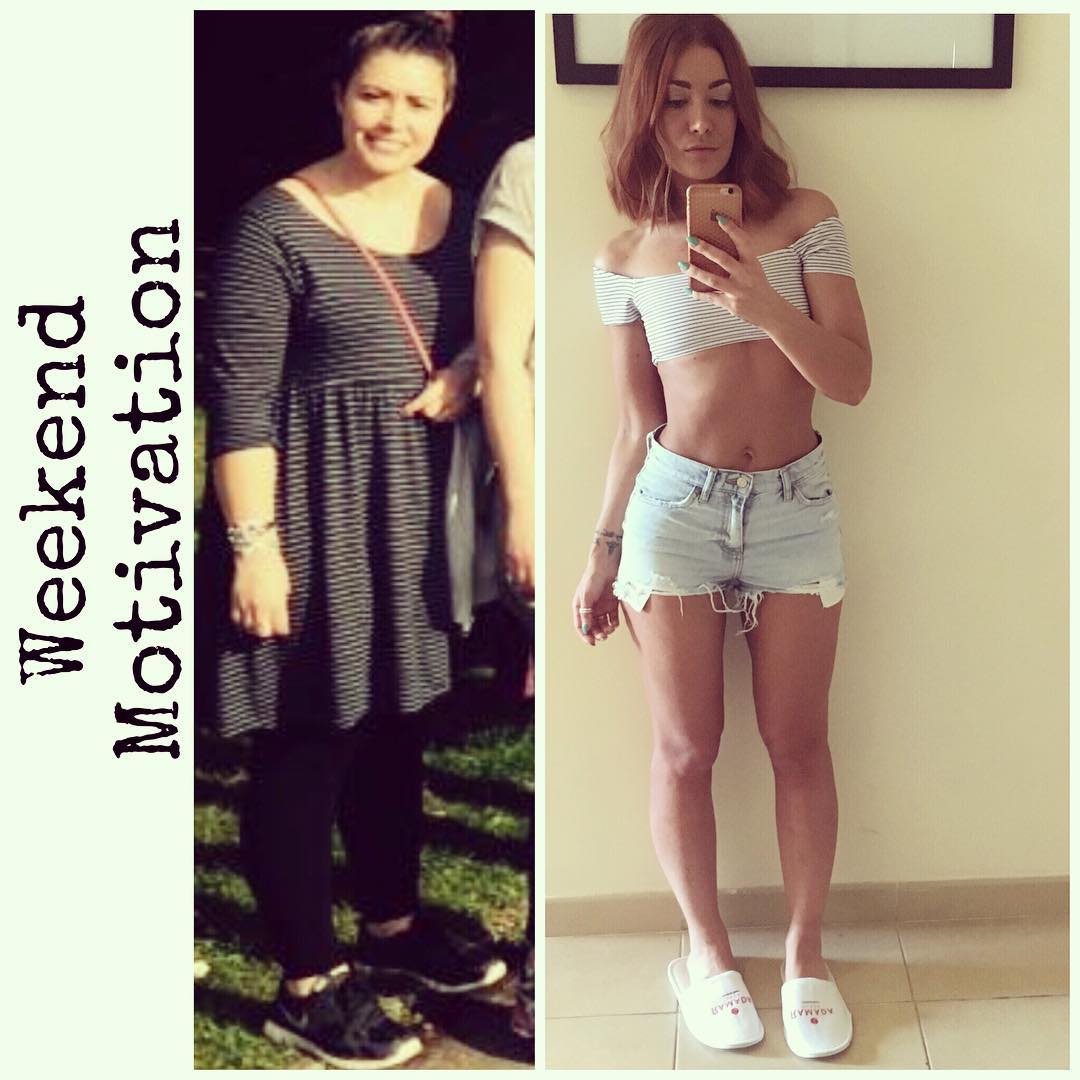 "Also started doing yoga at home which I'm really enjoying. I always have had between 10-15 syns a day unless I've had a weekend off plan I will try reduce my syns to 5ish a day to balance out before weigh in on a Friday. Generally I follow SP Mon-Thur & then follow extra easy Fri – Sun & find it works really well for me & makes me look forward to my carby weekends"
Danielle French Weight Loss Meals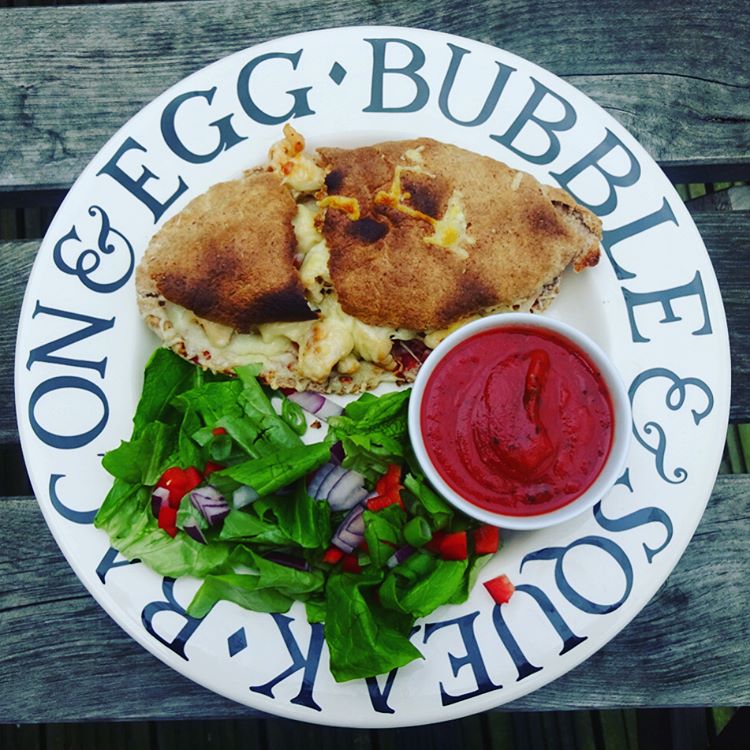 "Chicken & bacon pitta calzone for tea"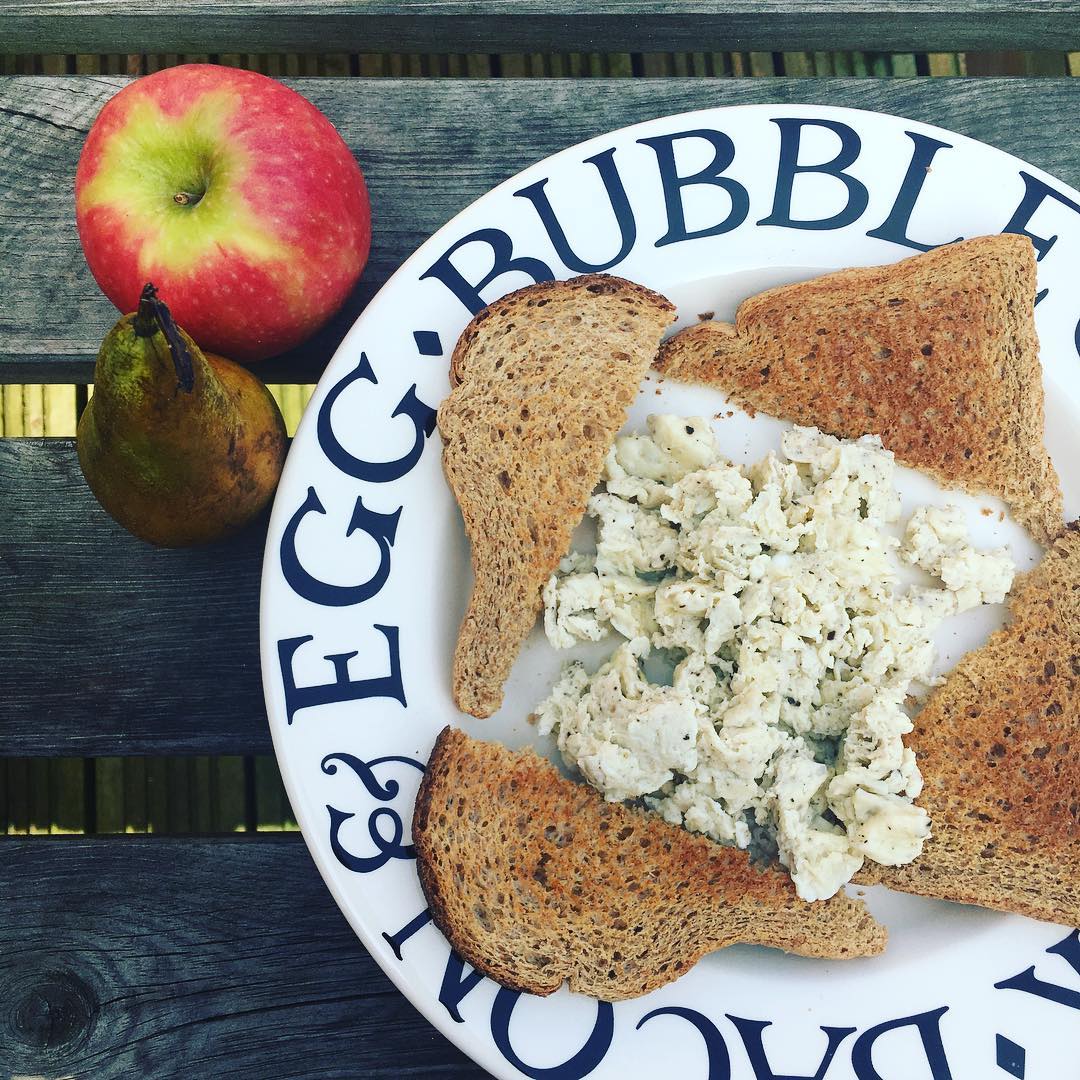 "Scrambled eggs & hexB toast with fruit for lunch"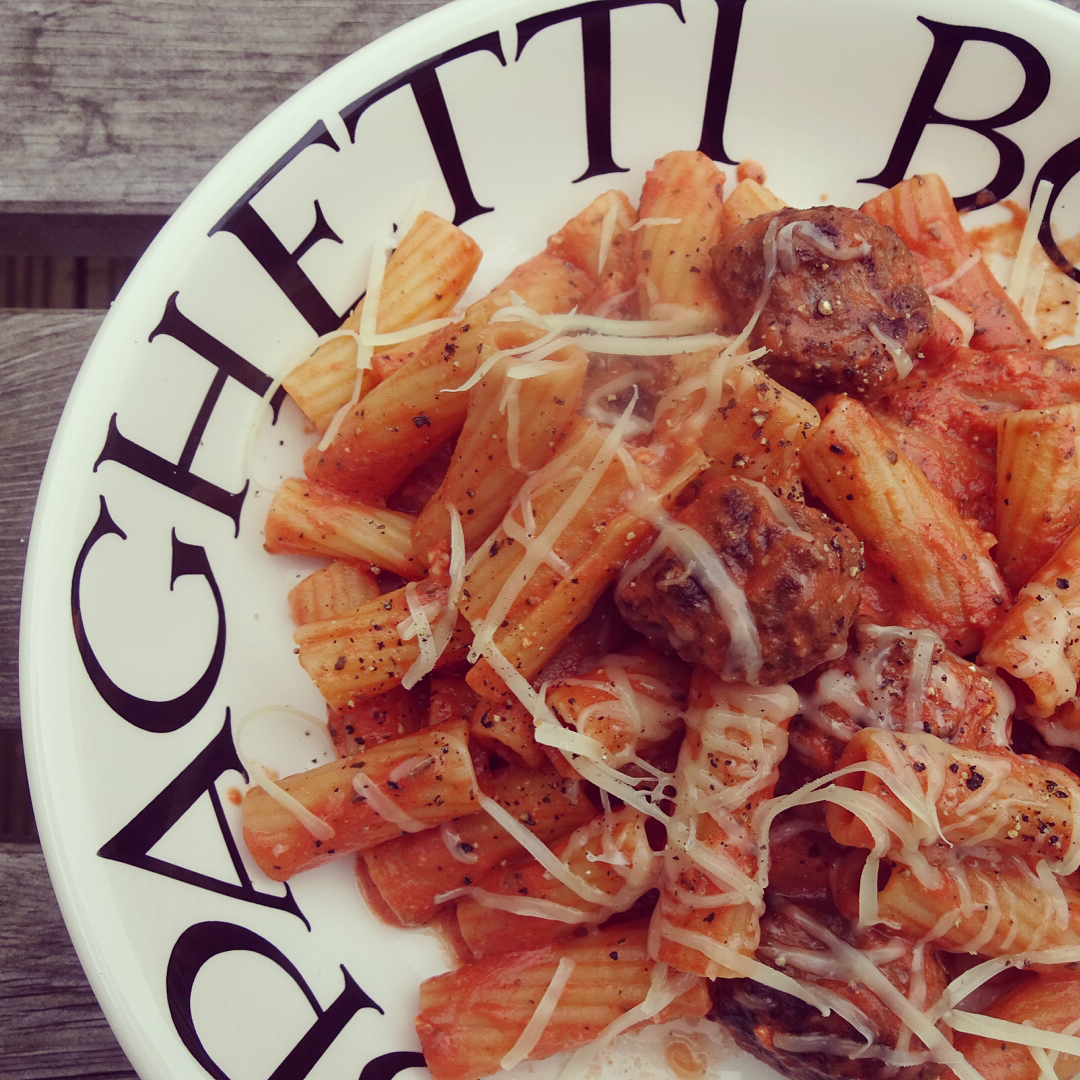 "Creamy tomato pasta with @liveleanuk meatballs for tea". Recipe here.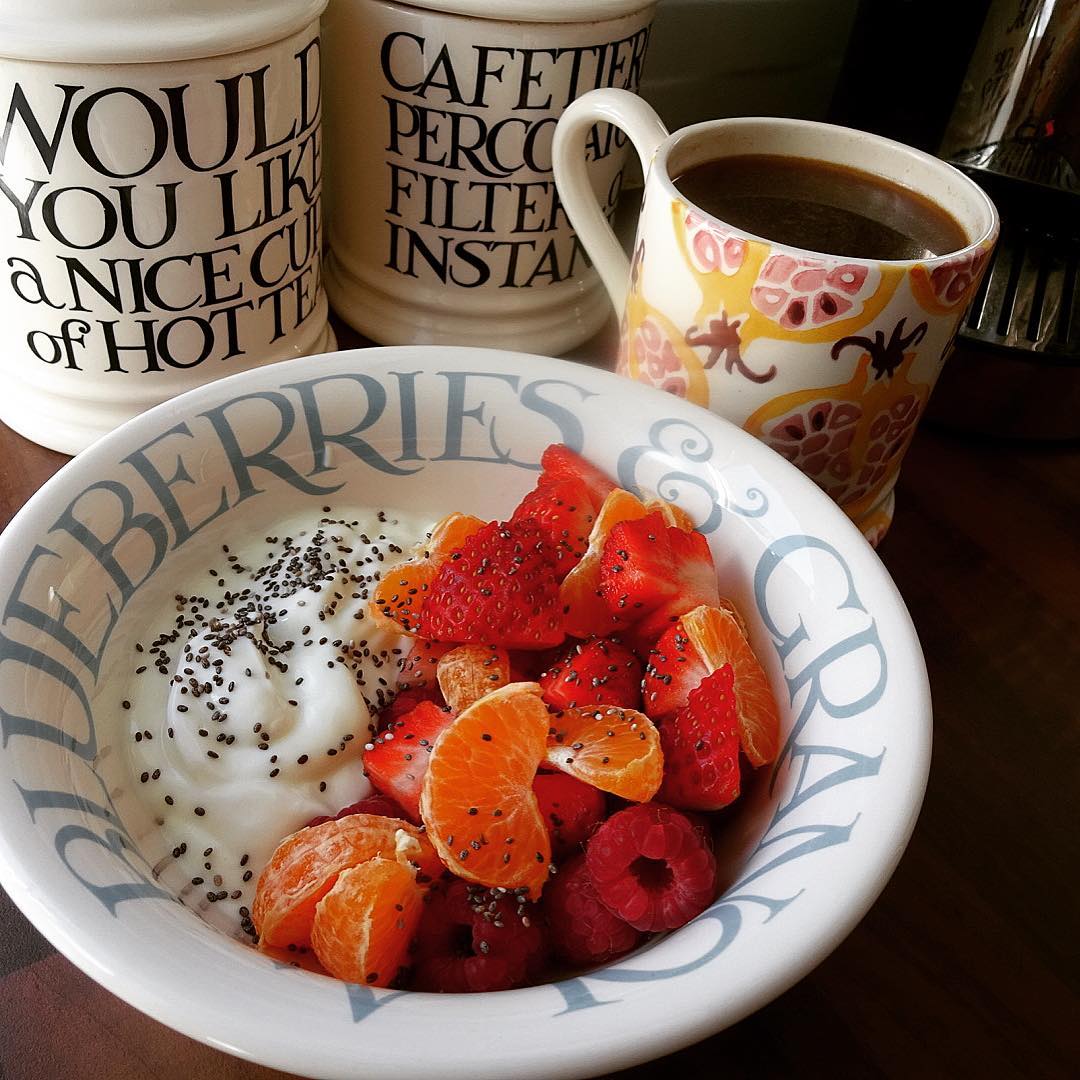 "Speedy fruit, fat free natural yogurt & a few chia seeds for breakfast. Washed down with a skinny coffee from @theskinnycaffe"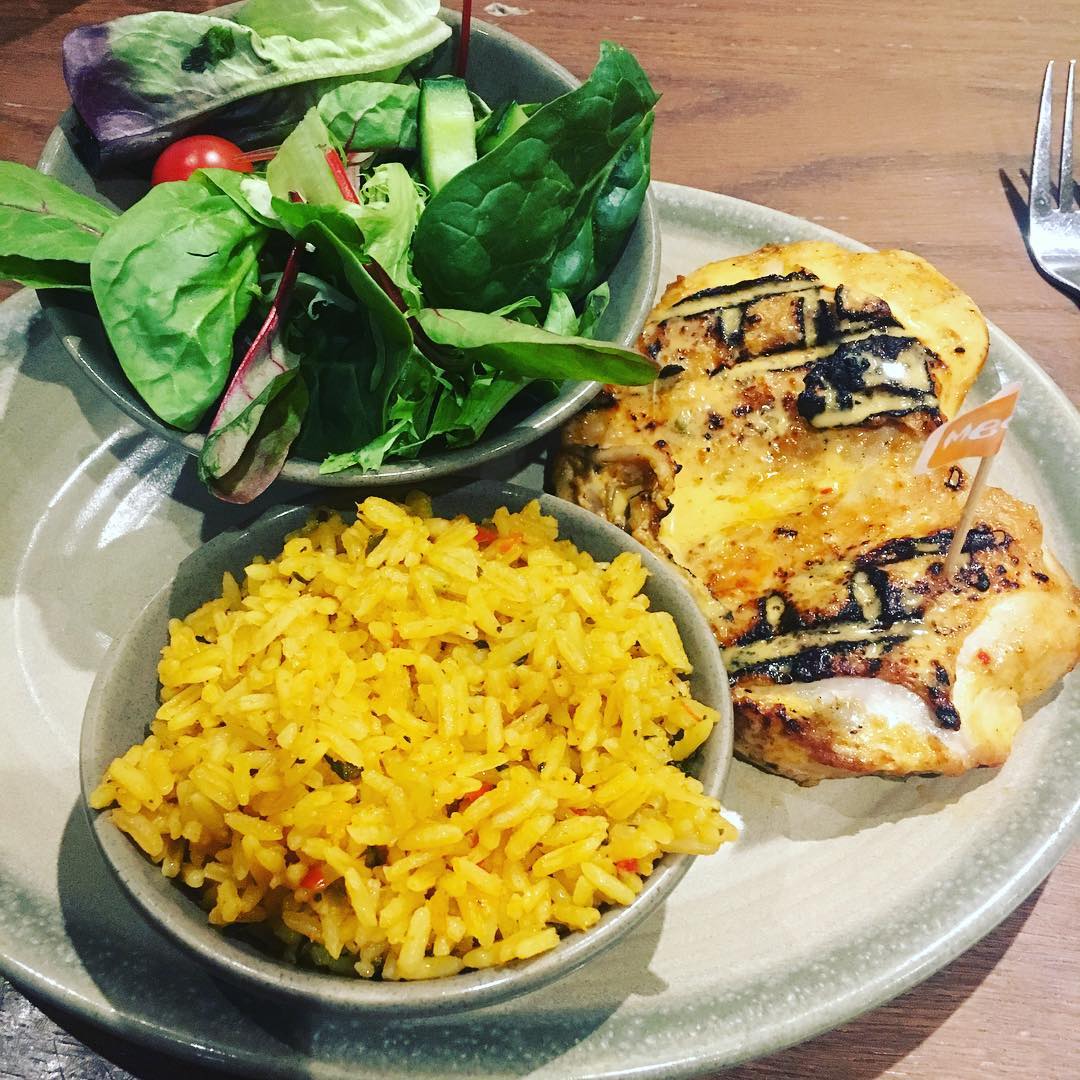 "Nando's ❤️ Butterfly chicken – 3 syns, Spicy rice – 2 syns, Side salad, Extra Nando's sauce – 2 syns"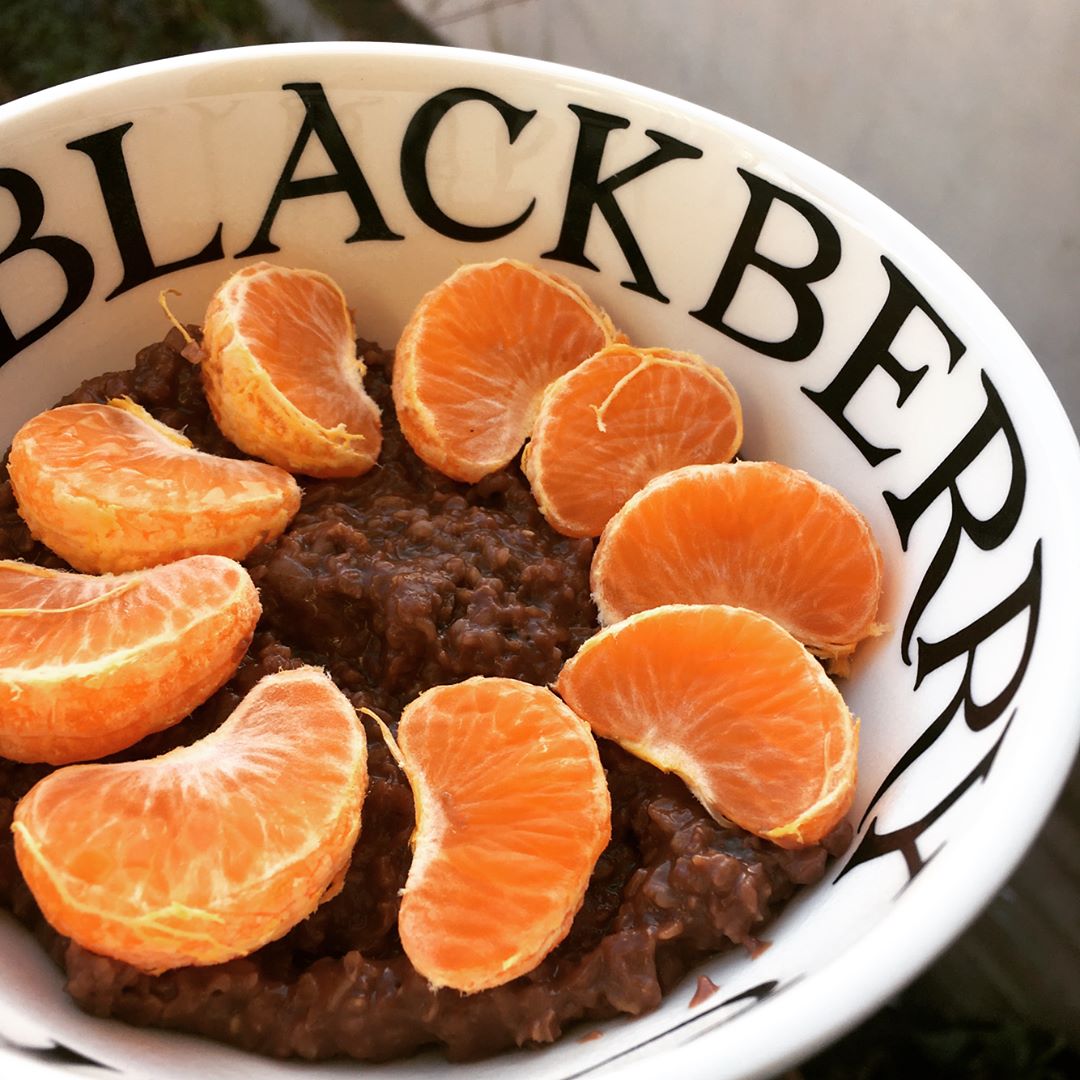 "Chocolate porridge for breakfast breakfast using both healthy extras with @theskinnycaffe daytime tea"
For more check out Danielle's Instagram.