Angela Crickmore's Diet & Training Routine For Losing 70lbs In 8 Months!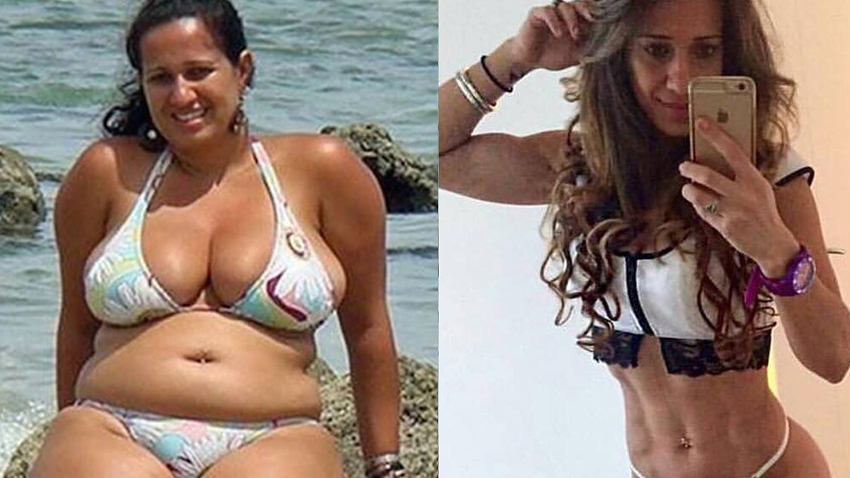 Angela Crickmore had always been naturally slim during her younger days. It wasn't until her twenties, when bad eating habits and an unhealthy lifestyle made the weight on the scale slowly creep up.
At her heaviest, she weighed in at over 182lbs (82.5KG) and it was then that she knew that she didn't want to continue down this path any longer and with the encouragement of a friend, started to make the right changes to get healthy and slim down!
Find out exactly how Angela lost over 70lbs in 8 months, got 6 pack abs and completely transformed her life, with the diet and training changes below.
Follow Angela Crickmore On Social Media Here:
Instagram: @angelcrickmore
Wesbsite: www.angelacrickmore.com
Facebook: FB.com/AngelCrickmore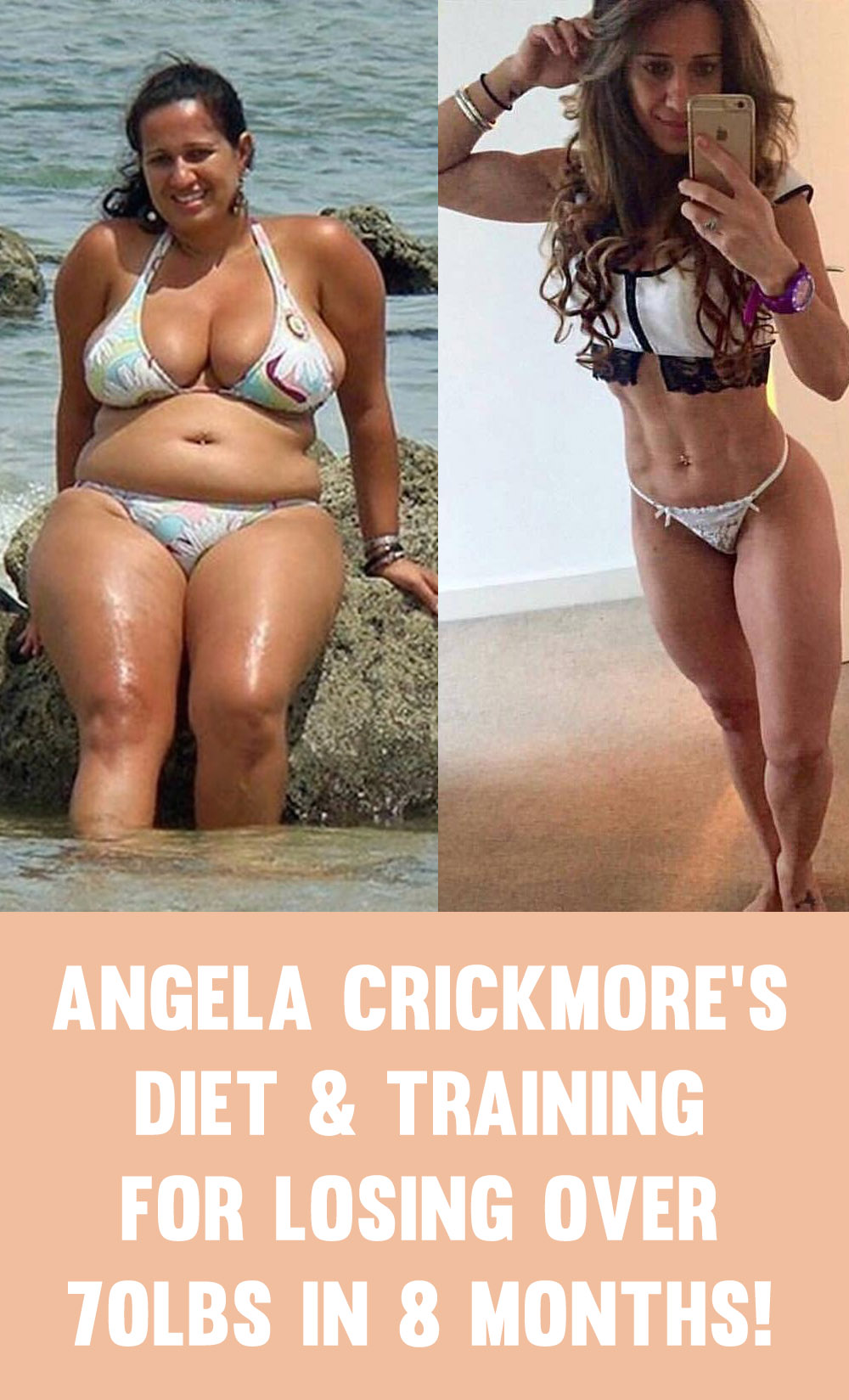 Angela Crickmore's Diet Before:
Ice cream, pasta, rice, milk, bread, cereal, potato, fajita, tacos, some fruits, chicken, beer, cocktails, caipirinhas
Angela Crickmore's Diet After:
Fish, chicken, turkey, steak, white egg, sweet potato, cottage cheese, oats, vegetables, avocado, nuts, seeds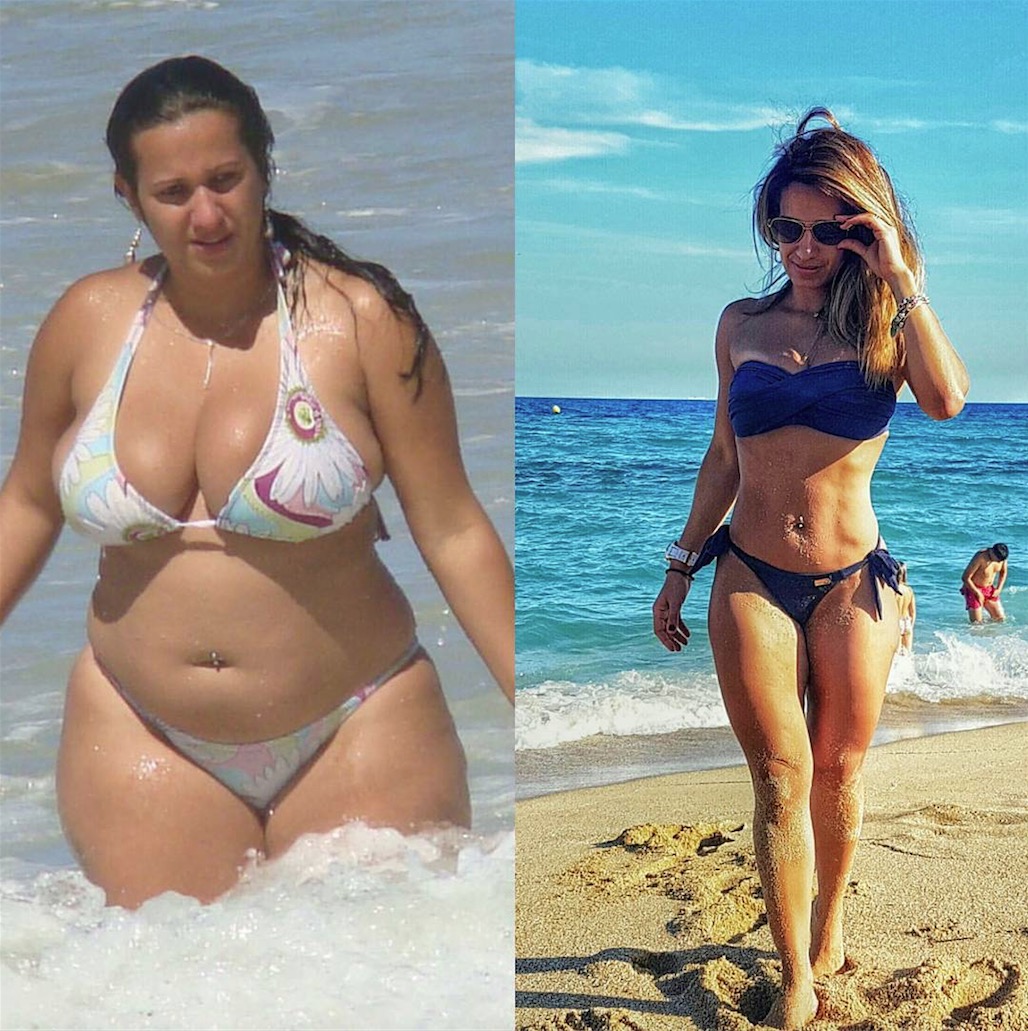 Angela Crickmore's Meal Plan:
8:00am: Chicken, Nuts and Berries
10:30am: Four Eggs
1:00pm: Chicken with Spinach and Broccoli
4:00pm: Fish and Brown Rice
7:00pm: A small portion of carbs, e.g. Sweet Potato.
In the first week on this diet, Angela lost four-and-a-half pounds, which was all the incentive she needed to stick at it.
Angela Crickmore's Training Plan:
Initially, Angela walked for an hour everyday in her local park. Working up to jogging when she became lighter so it wouldn't be as stressful on her joints. Now, two-and-a-half years on Angela is in the gym five to six nights a week for 90 minutes at a time. Completing 30 minutes of cardio, followed by weights. With each session, I work a different set of muscle groups – it might be legs one night, abs, back and chest another.
Angela Crickmore's Vegetarian Meal Prep Recipes
Our Vegetarian meal prep recipe is great for both veggies and meat eaters with macros sporting a friendly 30g of carbs, 40g protein and 11g fats.
Bonus: That's including a low-sugar dessert! From Angela's Website Here.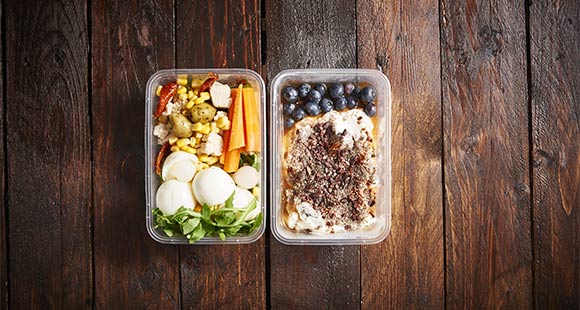 Ingredients:
Box 1:
2 Handfuls of Mixed Salad
Pickled Silverskin Onions, 12.5 g (drained)
Quorn – Chicken Style Pieces 50 g
5 Green Olives
3 Boiled Eggs White
25g Raw Carrots, raw
Box 2:
170g Total 0% Fat Yogurt
10g Myprotein – Rolled Oats
40g Fresh Blueberries
6g Chia seeds
4g Organic Coco Nibs
Myprotein Zero Sugar MYSYRUP
Method:
1) Cook your quorn according to packet and boil a couple of eggs.
2) Chop up your carrots whilst waiting – or use prepared carrot sticks for ease.
3) Once everything is cooled, pack all ingredients into the relevant Tupperware box.
Enjoy!
Macros:
Calories – 370
Protein – 40g
Fat – 11g
Carbs – 30g
Sugar – 12g
Porridge Recipes From AngelaCrickmore.com
For the basic porridge (base recipe):
Ingredients:
160 g rolled oats
600 ml milk, organic soya milk or water
Method
Place the oats and the milk or water in a large pan over a medium heat.
Bring to a steady simmer for 5 to 6 minutes, stirring as often as you can to give you a smooth creamy porridge – if you like your porridge runnier, simply add a splash more milk or water until you've got the consistency you like.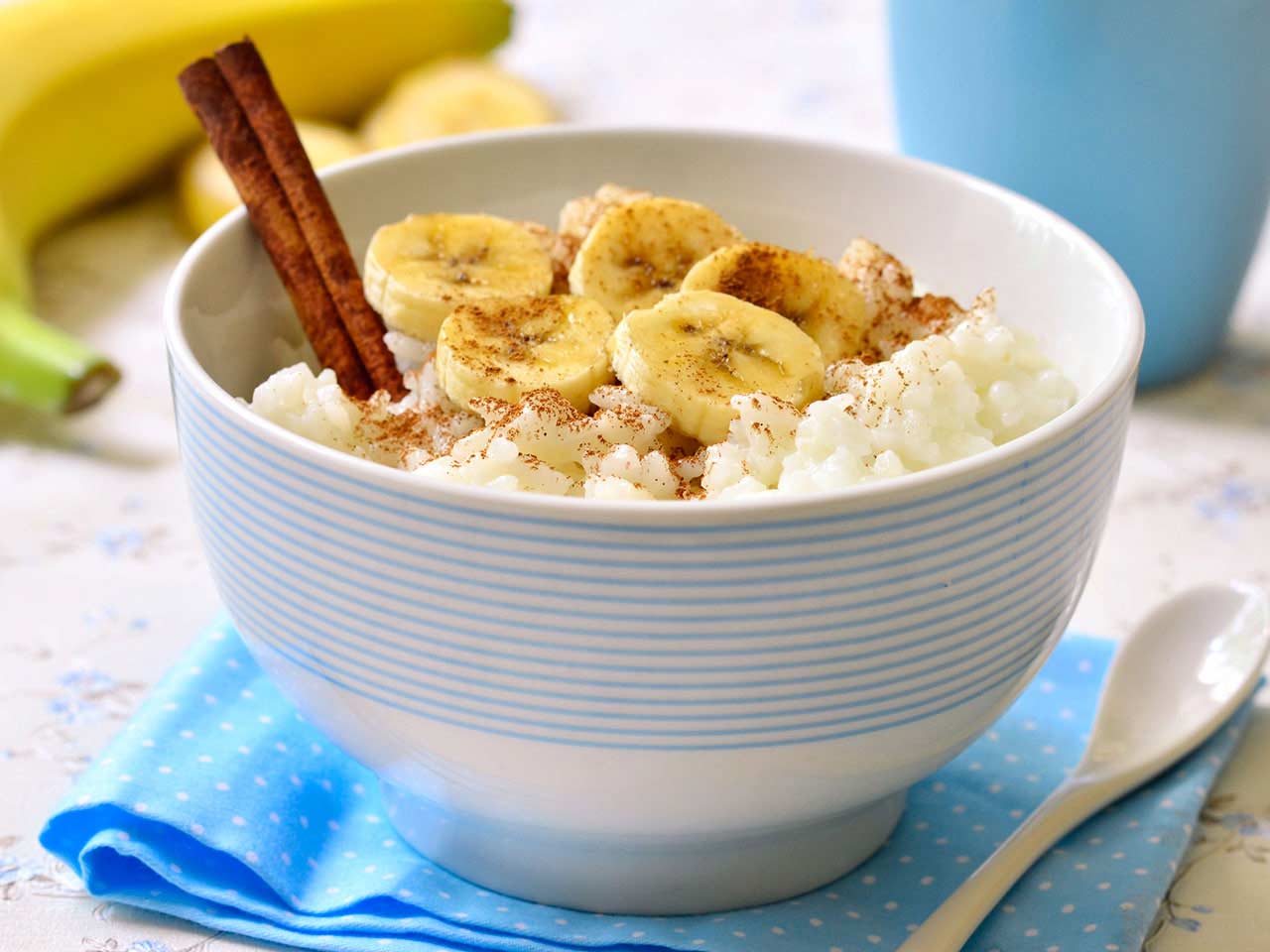 For banana, almond and cinnamon porridge:
Ingredients:
2 ripe bananas
30 g flaked almonds
½ teaspoon ground cinnamon
2 tablespoons poppy seeds
2-3 tablespoons maple syrup or runny honey , to taste
For more porridge recipes, check out: http://www.angelacrickmore.com/site/blog/porridge-lots-of-ways-a-wonderfully-comforting-healthy-breakfast/