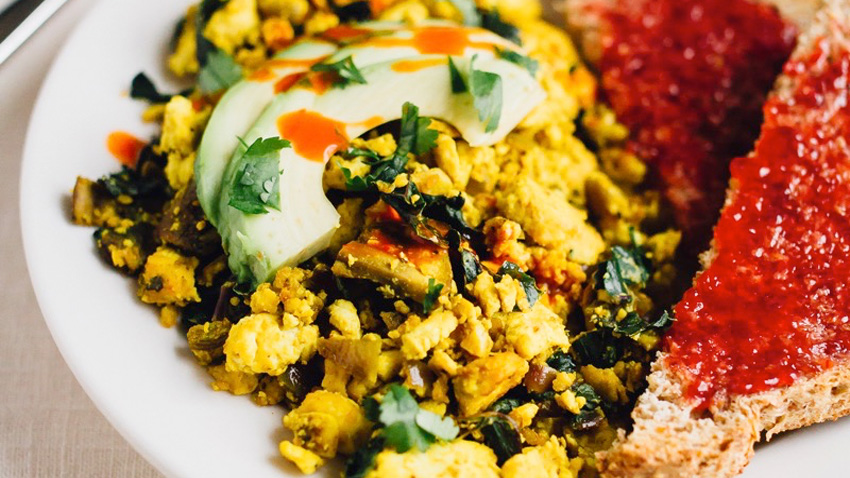 We've all heard the phrase, "breakfast is the most important meal of the day" but when it comes to losing weight, every meal time is important in it's own right.
Though it's true, starting your day with a delicious, healthy, calorie counted meal can set you up for success for the entire day, so it's definitely a great idea to have some of these meals in your repertoire.
We have collected 44 weight loss breakfast recipes that will help you lose weight and that you will also love to eat! As always, save any of your favourites to social media and share them with your friends! Enjoy!

44 Weight Loss Breakfast Recipes To Jumpstart Your Fat Burning Day!
Cobb Salad Avocado Toast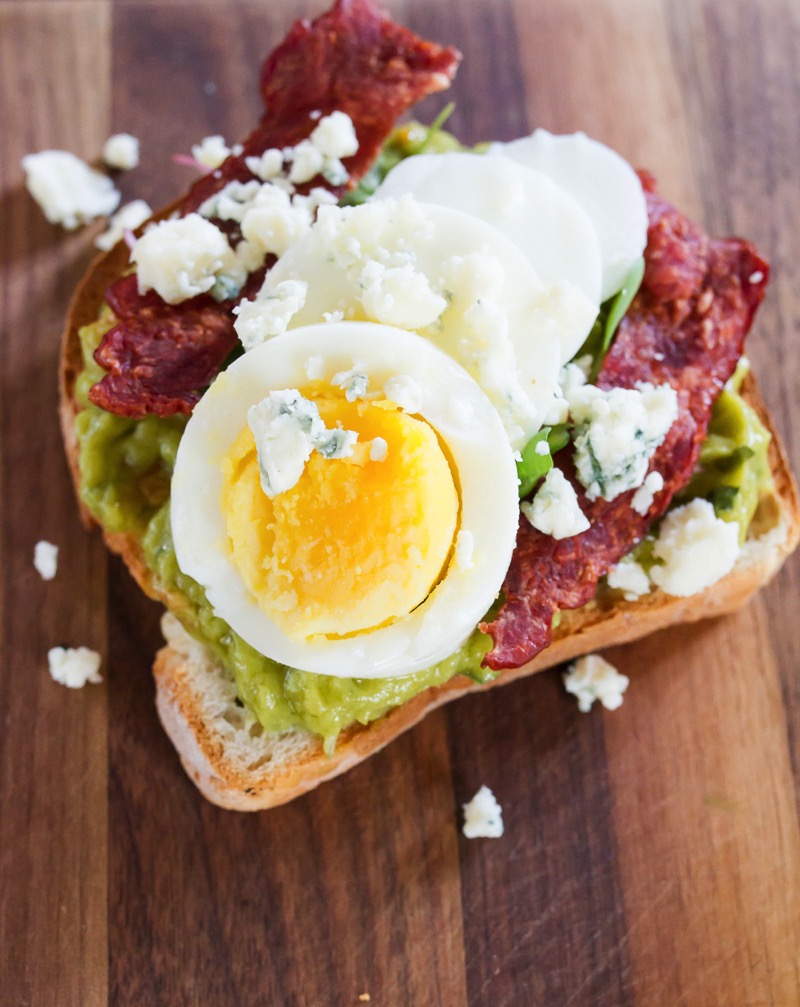 "Turn toast into lunch with this veggie-packed cobb salad avocado toast — loaded with hard boiled egg, turkey bacon, blue cheese and micro greens." Recipe: eatingbirdfood.com
Sweet Potato And Chicken Sausage Breakfast Skillet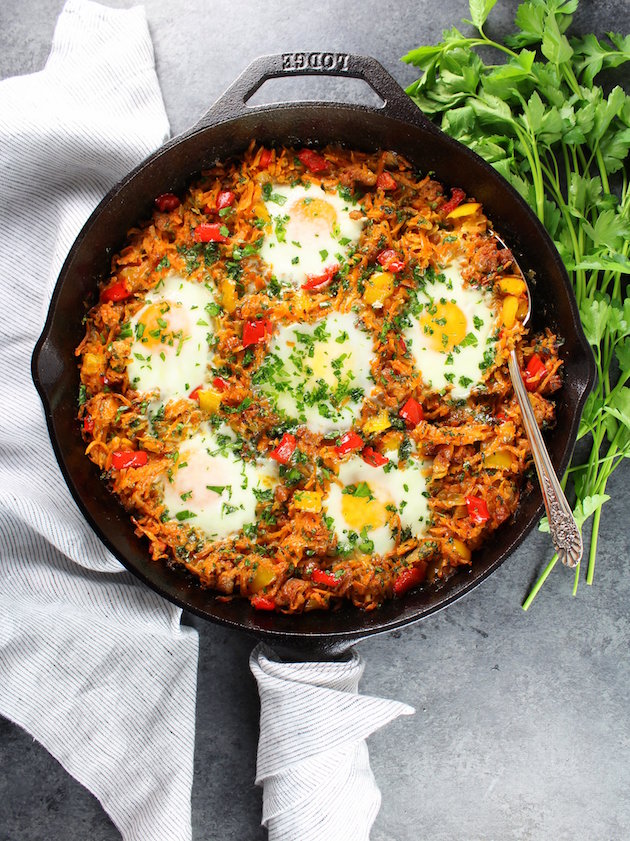 "Sweet Potato and Chicken Sausage Breakfast Skillet – everything you love about breakfast all in one pan! With lots of beautiful, good-for-you ingredients like shredded sweet potatoes, brightly colored peppers, cheddar cheese, spicy chicken sausage, apple cider vinegar, chopped parsley and cage-free eggs… a well-balanced, tasty meal for any time of day!" Recipe: tasteandsee.com
High-Protein, High-Fiber Blueberry Cheesecake Smoothie
"Sometimes you don't want a spinach-kale-flaxseed-avocado smoothie. You want something that tastes super unhealthy, but you actually want it to be healthy. It's a tough predicament, but this smoothie is stepping up to the challenge." Recipe: popsugar.com
Pumpkin Seed and Chocolate Chip Oatmeal Breakfast Bars
"These Oatmeal Breakfast Bars are great for breakfast or as a snack any time of the day. Our whole family loves them!" Recipe: eatingbirdfood.com
Breakfast Salad & Green Goddess Dressing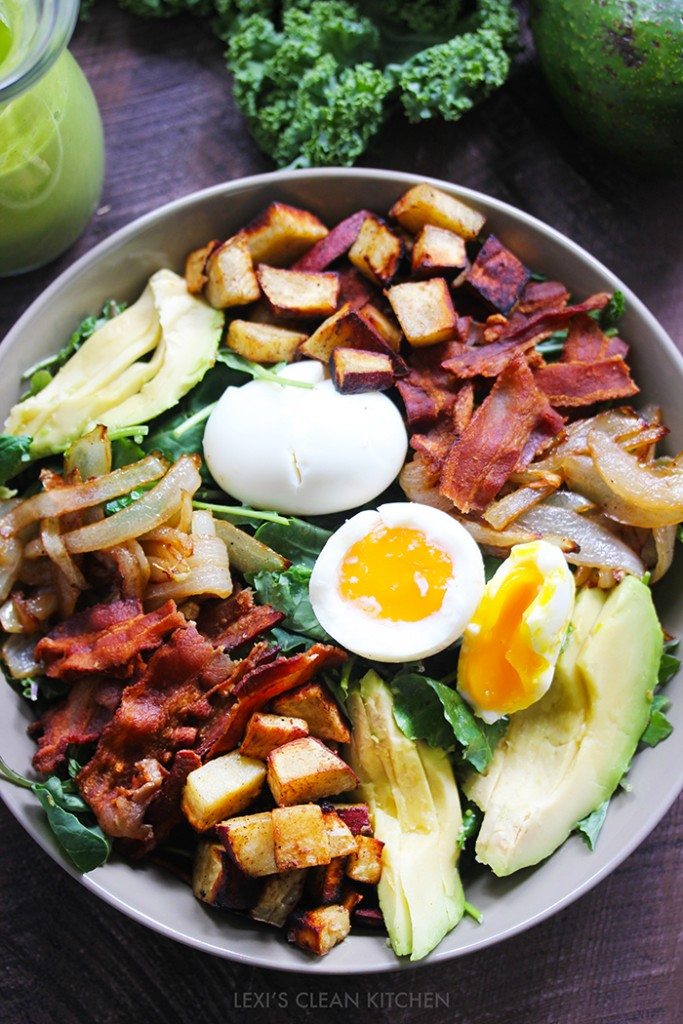 "This Summer I've been all about getting in some extra greens into my daily meals. What better way than to switch it up and throw your greens into in a nice homemade dressing, and pair it with breakfast!" Recipe: lexiscleankitchen.com
5 Minute Mediterranean Scramble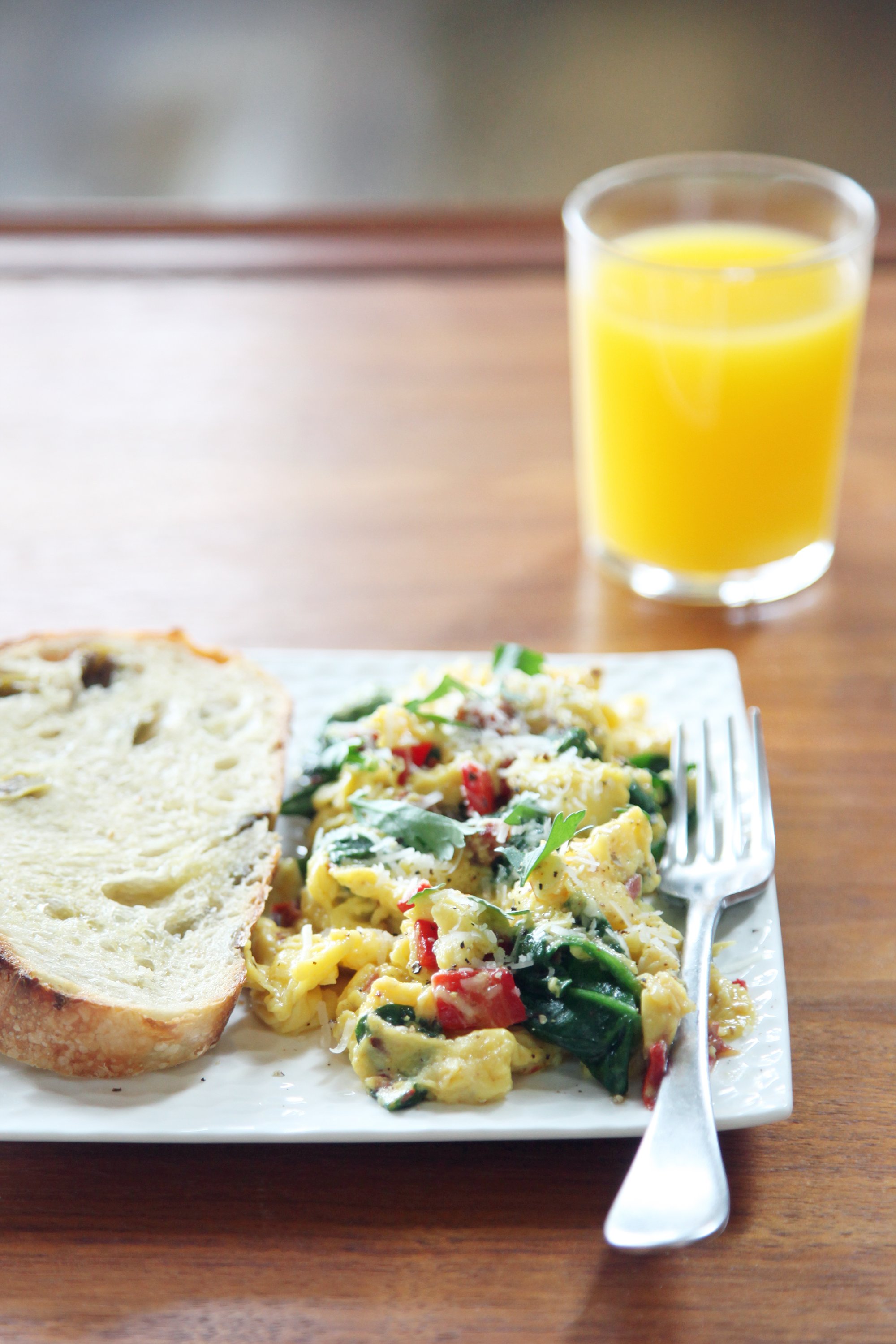 "I'm a big proponent of eating a real sit-down breakfast each and every day, Monday through Friday included. If you're thinking "good for her, not for me!", hear me out: I'm not cooking up anything fussy or time-consuming. It's more about the act of sitting down to something satisfying while enjoying a few minutes to myself before the day really begins." Recipe: popsugar.co.uk
Easy Microwave Granola
"When I have the time I love making my own granola at home but on busy weeks I quite often end up resorting to the shop-bought stuff instead. That is… until I discovered Microwave Granola! This honestly has been a life-changer for me. Even on the busiest of mornings I can whip up a portion of granola for the kids in less than 5 minutes… amazing!" Recipe: myfussyeater.com
Paleo Sweet Potato Breakfast Waffle Sandwich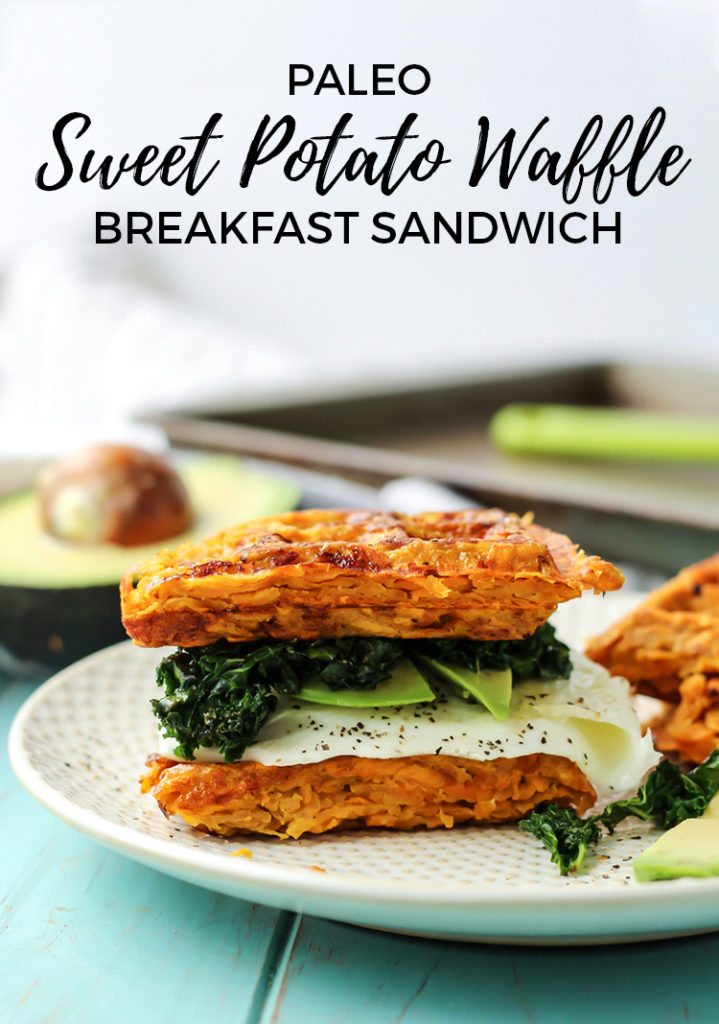 "Bust out those waffle makers for this Sweet Potato Waffle Breakfast Sandwich. Five simple ingredients combined for one epic paleo sandwich. Whole30 compliant too" Recipe: fitmittenkitchen.com
Chocolate Coconut Porridge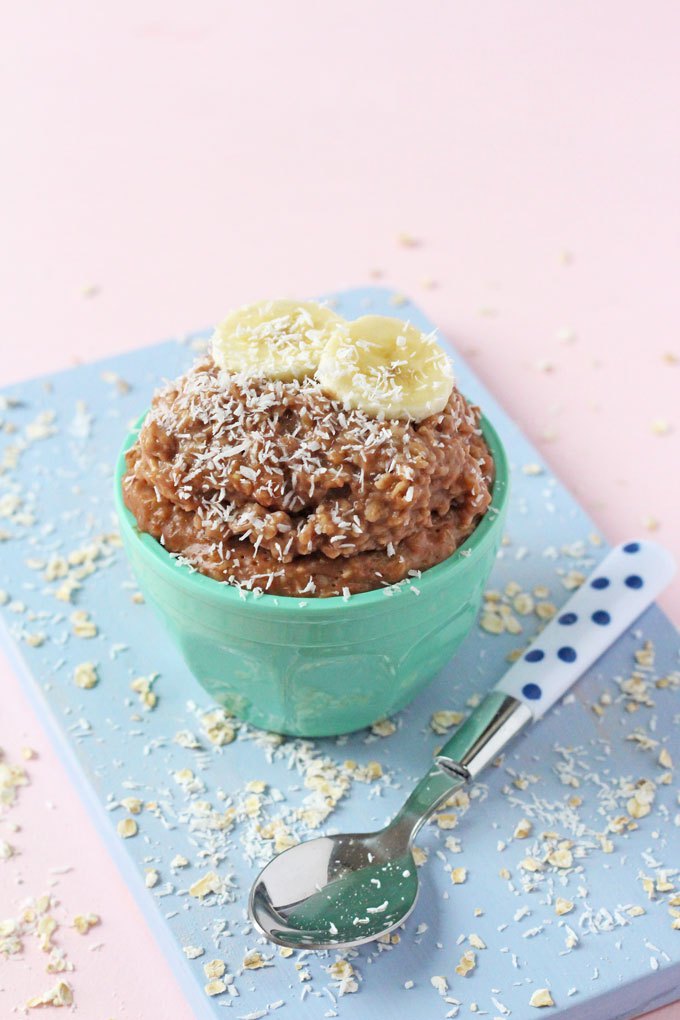 "But this is why I love my Chocolate Coconut Porridge recipe. Its super easy to make and cooks in 5 minutes on the hob while I'm making my first cup of coffee and starting to get some packed lunches together." Recipe: Recipe: myfussyeater.com
Super Healthy Smoothie Bowls 3 Ways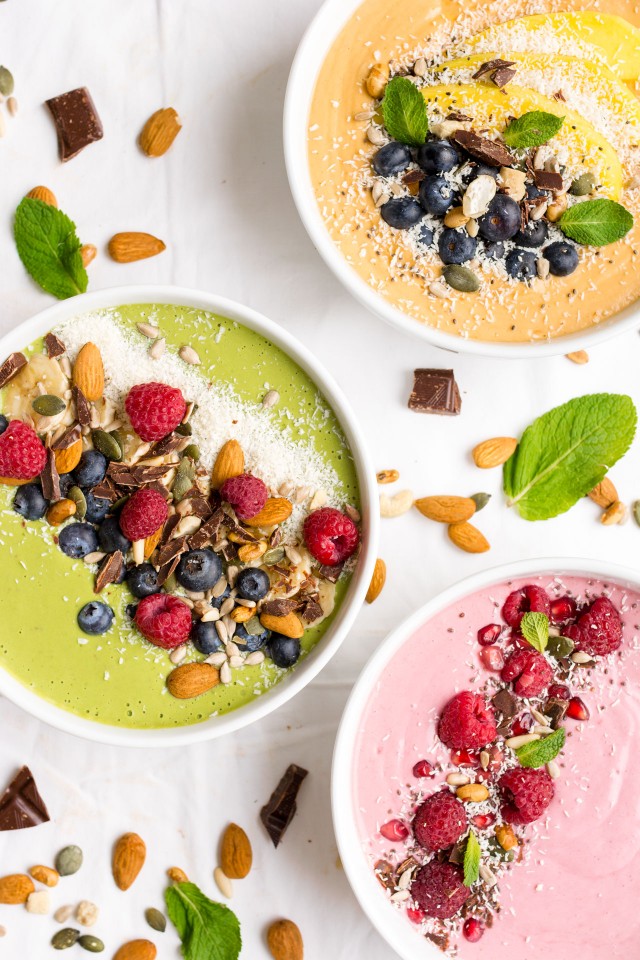 "So smoothie bowls… These are such a fun way to get all that fresh produce you should be eating into your body right at the start of the day. All three of these recipes are super easy, starting with the same base and then customised. None of them have super wacky ingredients, just good old whole ingredients that can be found and made really quickly. I love decorating smoothie bowls, there's something weirdly therapeutic about it!" Recipe: laurencariscooks.com
Metabolism-Boosting Smoothie
"In this recipe, you'll find calcium-rich Greek yoghurt, almonds, and broccoli, a nutrient that has been shown to help the body break down fat. The almonds, cannellini beans, and yogurt also add a great deal of protein, and what's more, the zinc in the yoghurt may increase the production of the hormone leptin, which is shown to improve metabolism and suppress appetite." Recipe: popsugar.co.uk
10 Minute Paleo Breakfast Bowl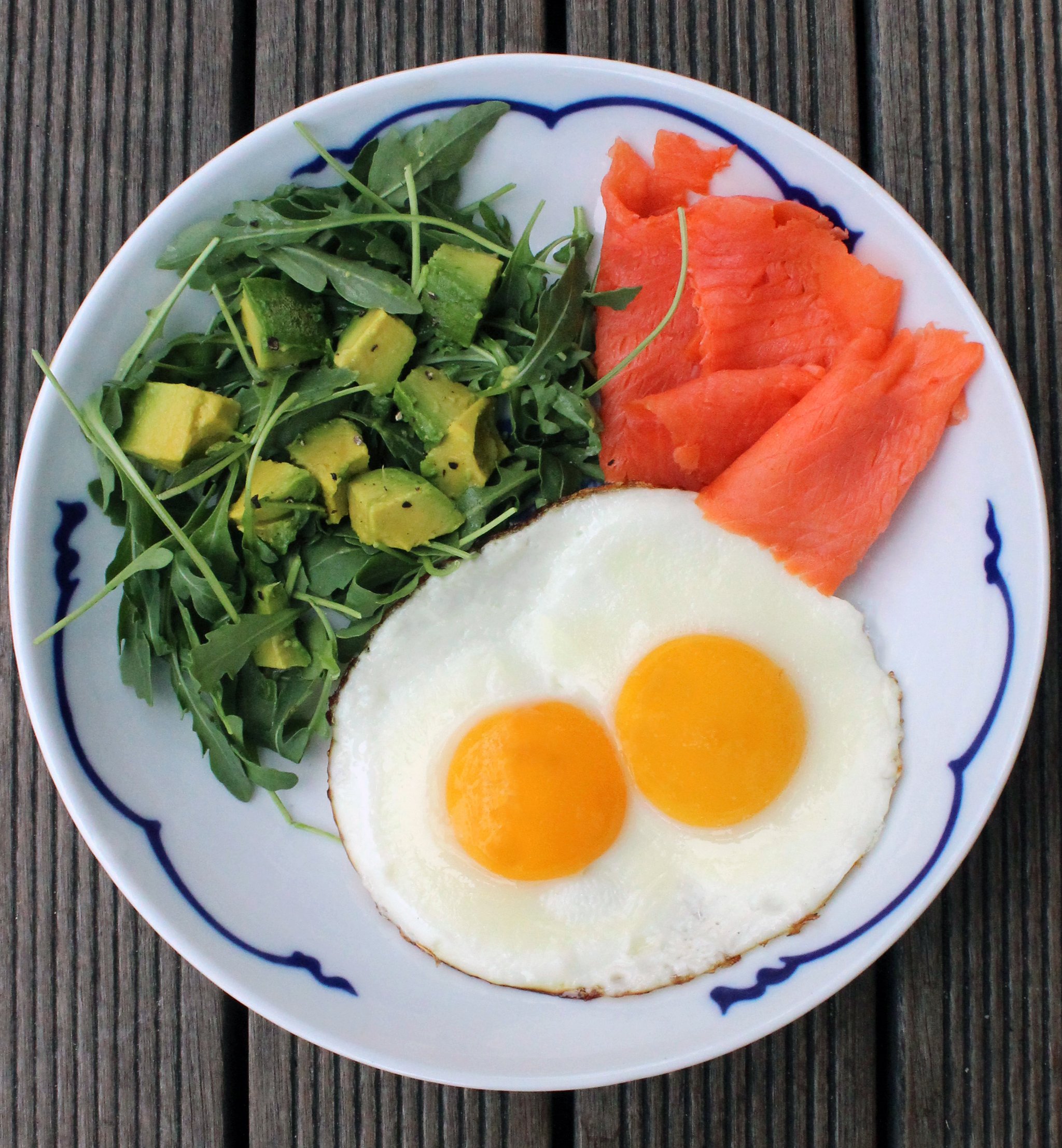 "Rich in omega-3 fatty acids and protein, this low-carb, 335-calorie breakfast takes less than 10 minutes to prepare and feels like I've treated myself to a beautiful brunch at a neighbourhood hot spot. It will fill you up, fuel your morning, and keep you satisfied until lunch time rolls around." Recipe: popsugar.co.uk
Peanut Butter Banana Chocolate Smoothie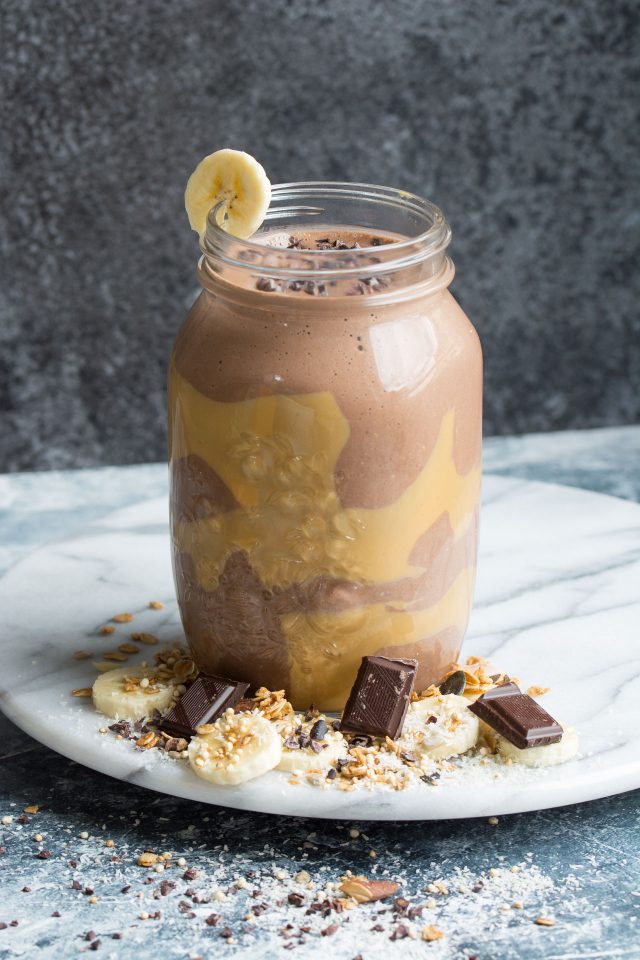 "This peanut butter banana chocolate smoothie is more like a dessert than a breakfast… but it's actually healthy!! Why not start your day in the most FUN way possible, with this super easy, delicious smoothie!" Recipe: laurencariscooks.com
Vegan French Toast with Caramelised Bananas and Berries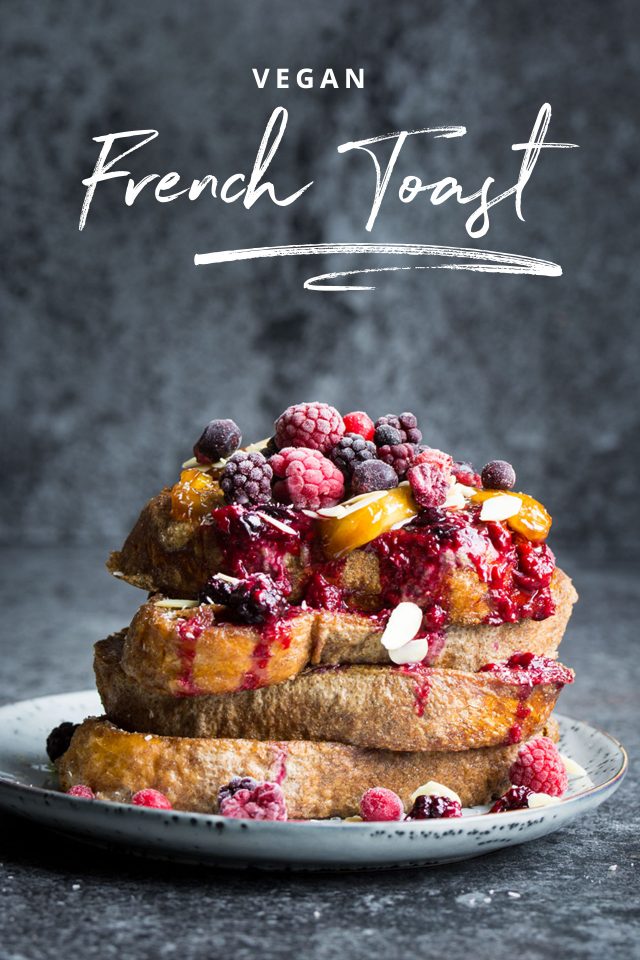 "This vegan french toast with caramelised bananas and berries is the perfect Christmas morning brunch! Crispy on the outside, soft on the inside and covered in decadent fruity toppings, this is the way to start Christmas Day!" Recipe: laurencariscooks.com
Chocolate Cashew Protein Smoothie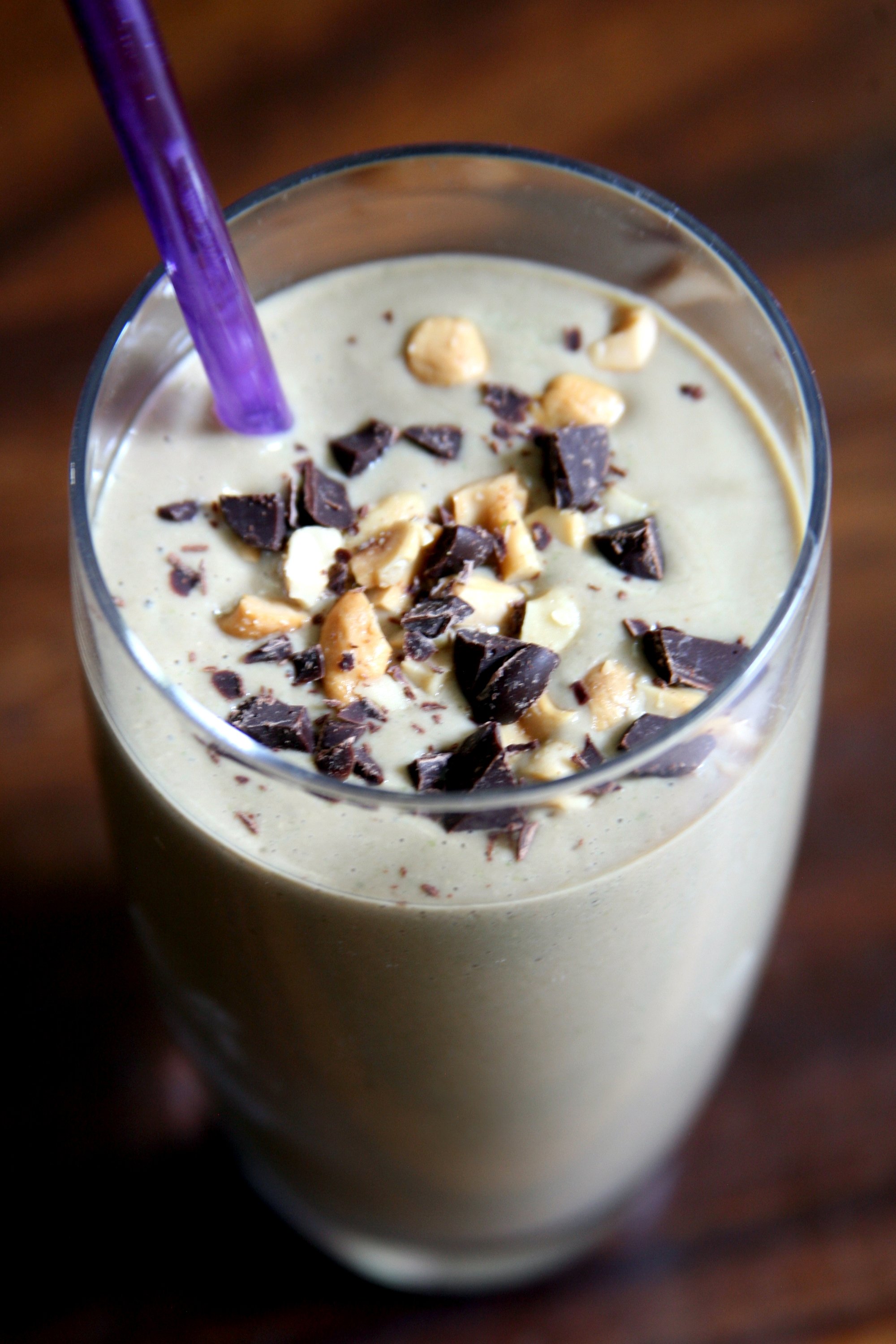 The smoothie is made with Greek yogurt and chocolate soy milk to not only satisfy chocolate cravings but also provide calcium and B Vitamins" Recipe: popsugar.com
Healthy Oat & Blueberry Blender Muffins

"I have seen Blender Muffin recipes all over pinterest lately. This recipe in particular caught my eye and I decided to adapt it to make these super delicious and healthy Oat & Blueberry Blender Muffins. Perfect for busy mornings when I don't have enough time to prepare a breakfast from scratch." Recipe: myfussyeater.com
Strawberry Quinoa Breakfast Bars
"These Strawberry & Quinoa Bars are perfect if you want to get prepared and have a ready-made breakfast on hand for busy mornings. They are packed full of super nutritious and filling ingredients including quinoa, rolled oats, bananas and eggs. They are also really easy to make, simply mix all the ingredients in a bowl and then bake in the oven for 20 minutes." Recipe: myfussyeater.com
7 Healthy & Filling Toasts
"I decided to create a week long menu of quick and easy breakfast toasts for kids that are healthy and filling. The bread I used is a high fibre seed batch but you can of course use any toasted loaf or even baguette." Recipe: myfussyeater.com
Mango Smoothie Bowl With Easy Raspberry Sauce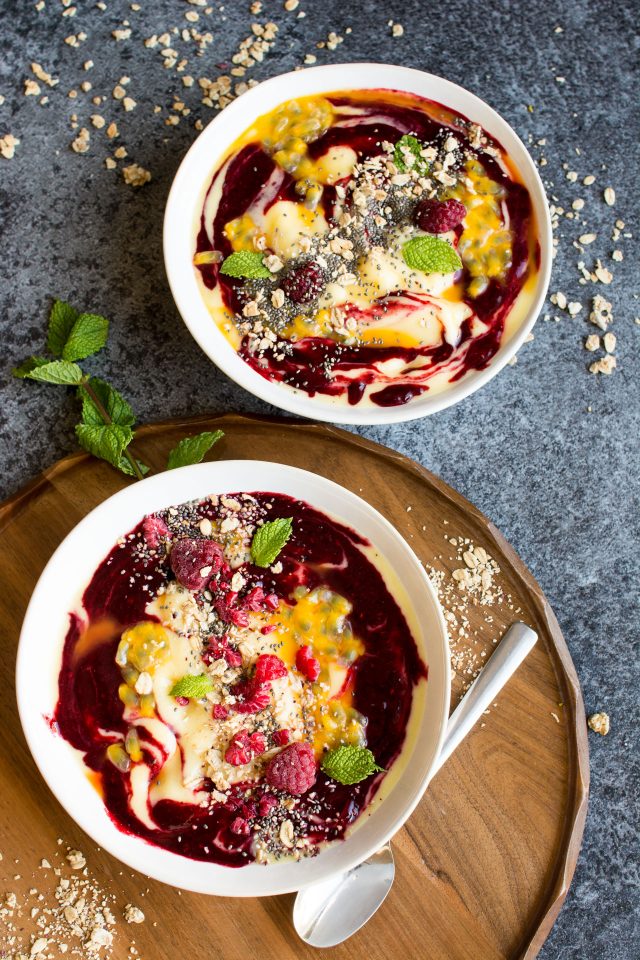 "It might be getting super cold outside, but this mango smoothie bowl with easy, two ingredient raspberry sauce will brighten up your morning, and get your day started off right!" Recipe: laurencariscooks.com
Honey Ricotta Toast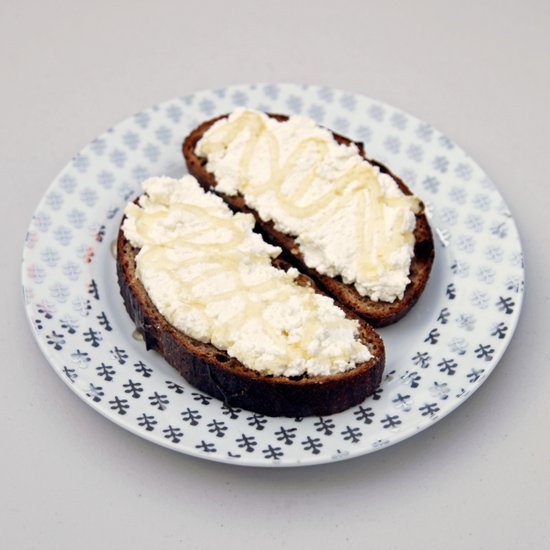 "Bust breakfast boredom with this satisfying snack: ricotta honey toast. Extremely simple to make — it only requires three ingredients and a few minutes of your time — it's a perfect solution if you find yourself skipping breakfast from lack of time or enthusiasm." Recipe: popsugar.com
Immune Boosting Green Smoothie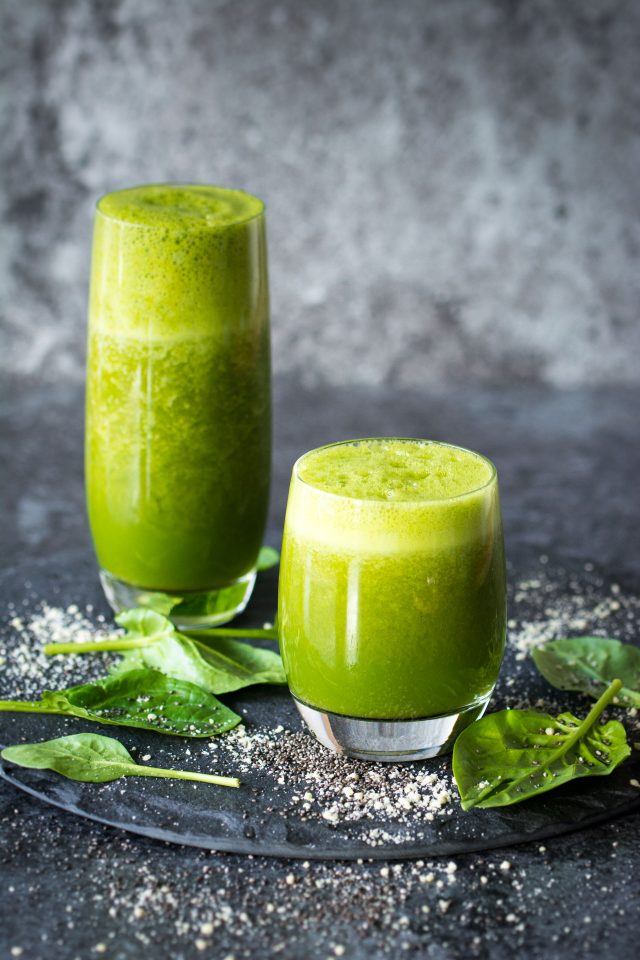 "A quick, immune boosting green citrus smoothie. Perfect for taking on the go on a morning you're in a rush!" Recipe: laurencariscooks.com
The Perfect Breakfast Oatmeal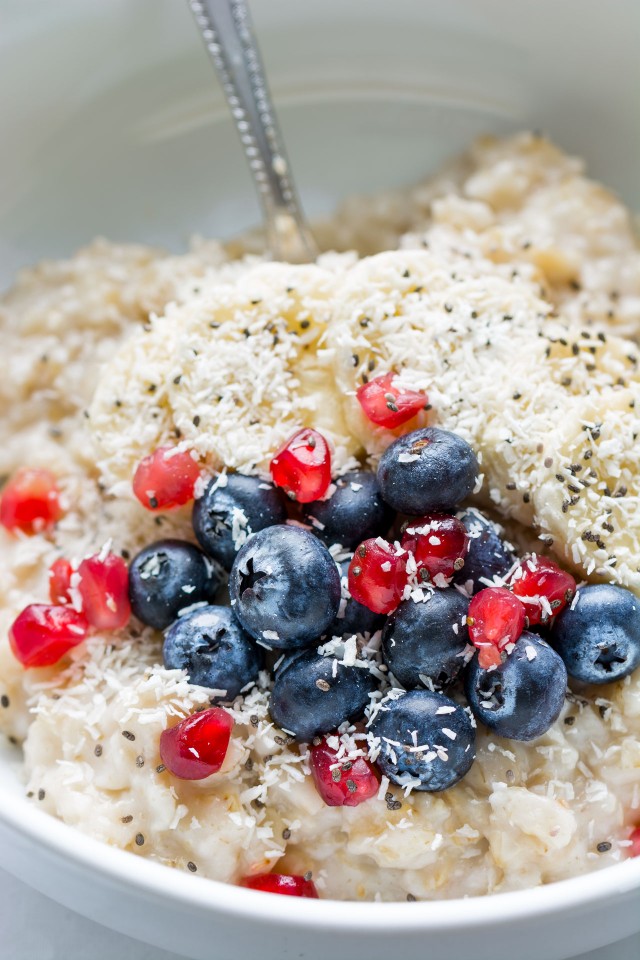 "Oatmeal is a staple breakfast for me, I eat it at least a few times a week. I notice a real difference in the productivity of my morning when oatmeal is a part of my routine. I like to use wholegrain rolled oats to make oatmeal, and only water. I add a splash of almond milk at the end, but only water during the cooking process." Recipe: laurencariscooks.com
Fluffiest Vegan Pancakes Ever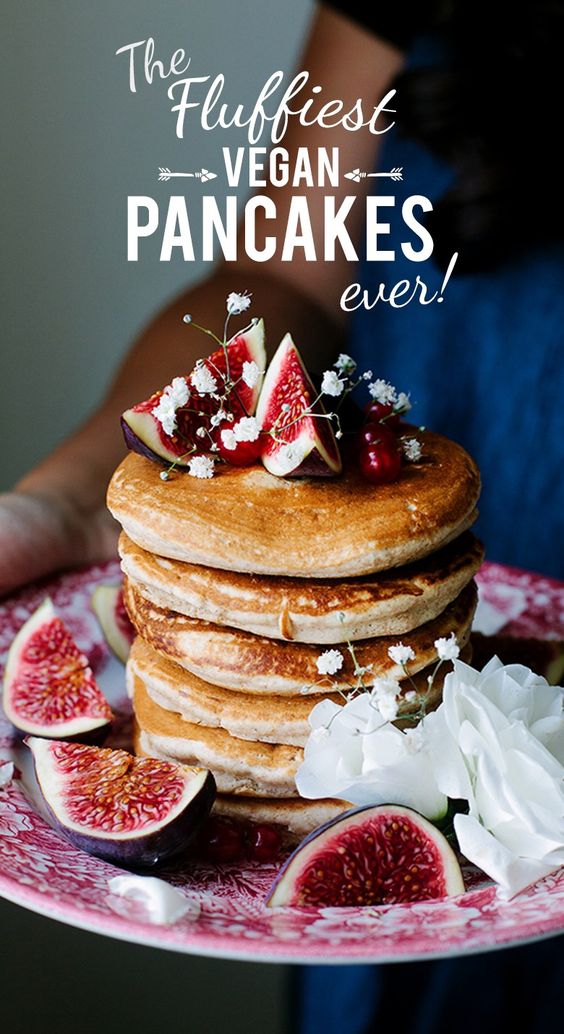 "These are inspired by American-style pancakes but also remind me of Scotch pancakes that I used to eat as a child, with jam. It definitely brought back a nostalgic taste and I cannot wait to make these again soon with a dollop of raspberry jam!" Recipe: wallflowerkitchen.com
Vegan Grilled Asparagus On "Eggy" Toast
"Serve it on it's own or add some extra grilled veggies on the side. Grilled mushrooms and tomatoes are amazing with this toast!" Recipe: wallflowerkitchen.com
Vegan & Gluten Free Breakfast Banoffee Parfait
"Who doesn't love breakfasts that taste like desserts? This Banoffee Parfait is like eating a sweet, delicious banana and toffee pie that's secretly nutritious!" Recipe: wallflowerkitchen.com
Vegan Paleo Breakfast Protein Bars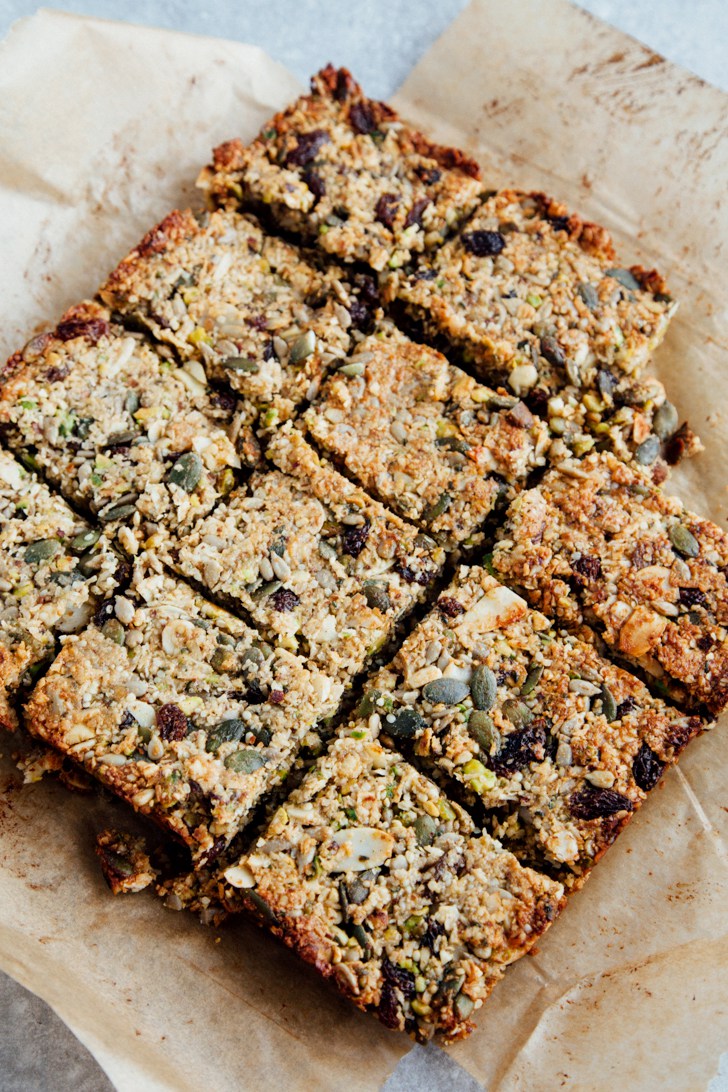 "These bars are simply made up of a mixture of fruit, nuts & seeds, making them full of fibre, protein and nutritional goodness. Not to mention that they are naturally gluten-free, vegan & paleo-friendly." Recipe: wallflowerkitchen.com
Maple Walnut Cinnamon Granola
"So have you made your own granola at home yet? It really is quite simple and it makes your house smell amazinnnggg." Recipe: fitmittenkitchen.com
Purple Power Superfood Smoothie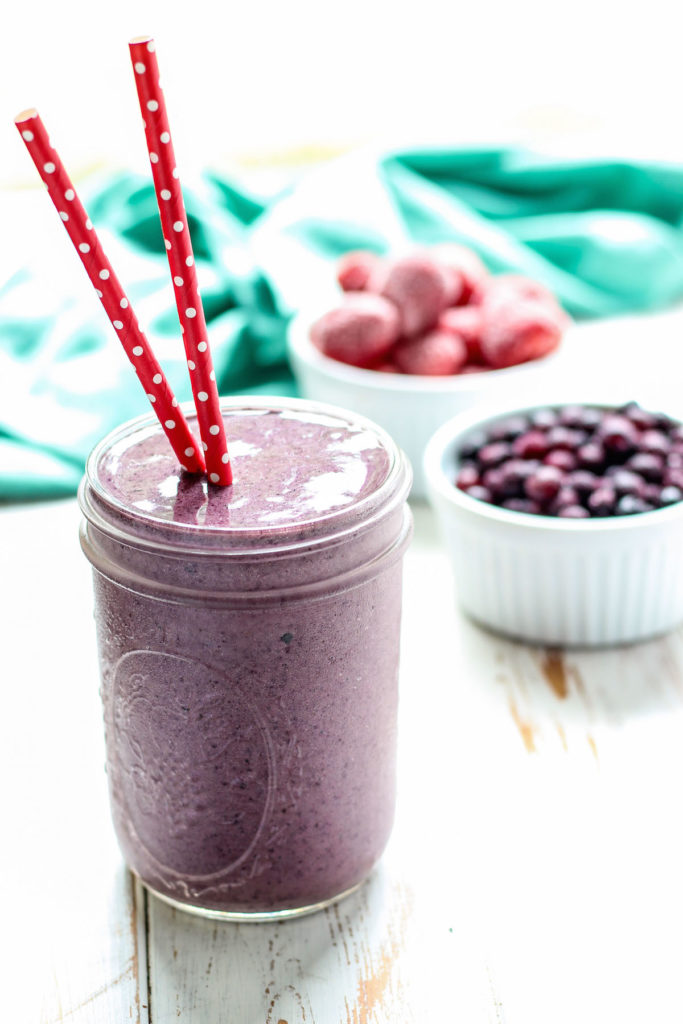 "Berries are truly a powerful source of antioxidants with an array of health benefits, contributing to your overall wellness." Recipe: fitmittenkitchen.com
Tropical Fruit Superfood Smoothie Bowl
"This is my first attempt at making a smoothie making a bowl so my decorating techniques need a little work. Those papaya balls looked much prettier in my head!" Recipe: wallflowerkitchen.com
Healthy Kale Egg Breakfast Cups

"Healthy Kale Egg Breakfast Cups are full of flavor and healthy goodness. With kale, sun-dried tomatoes, spicy chicken sausage, mushrooms, and feta cheese they will surely be the best part of waking up in 2017!" Recipe: tasteandsee.com
Sausage Kale Spaghetti Squash Frittata With Sun Dried Tomatoes (Whole 30)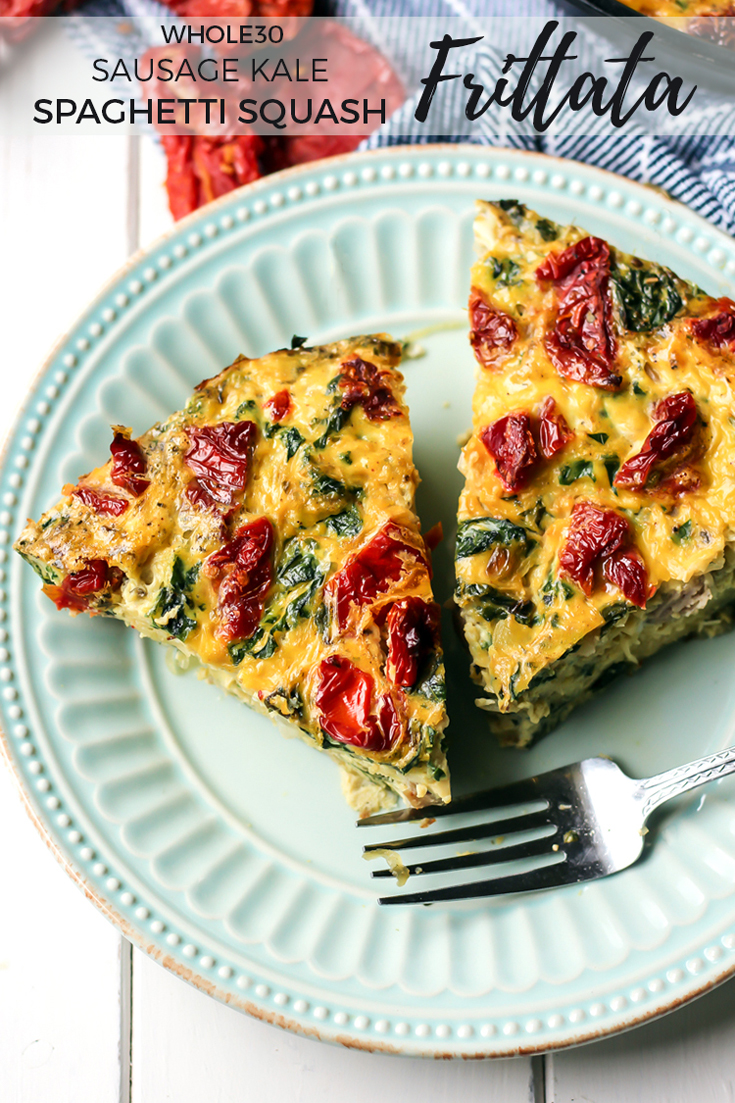 "This Sausage Kale Spaghetti Squash Frittata with Sun-Dried Tomatoes is the perfect filling meal. Made paleo and Whole30 compliant, it's so good! Breakfast, brunch, lunch and dinner this combo is amazing." Recipe: fitmittenkitchen.com
Chocolate Coconut Protein Smoothie Bowl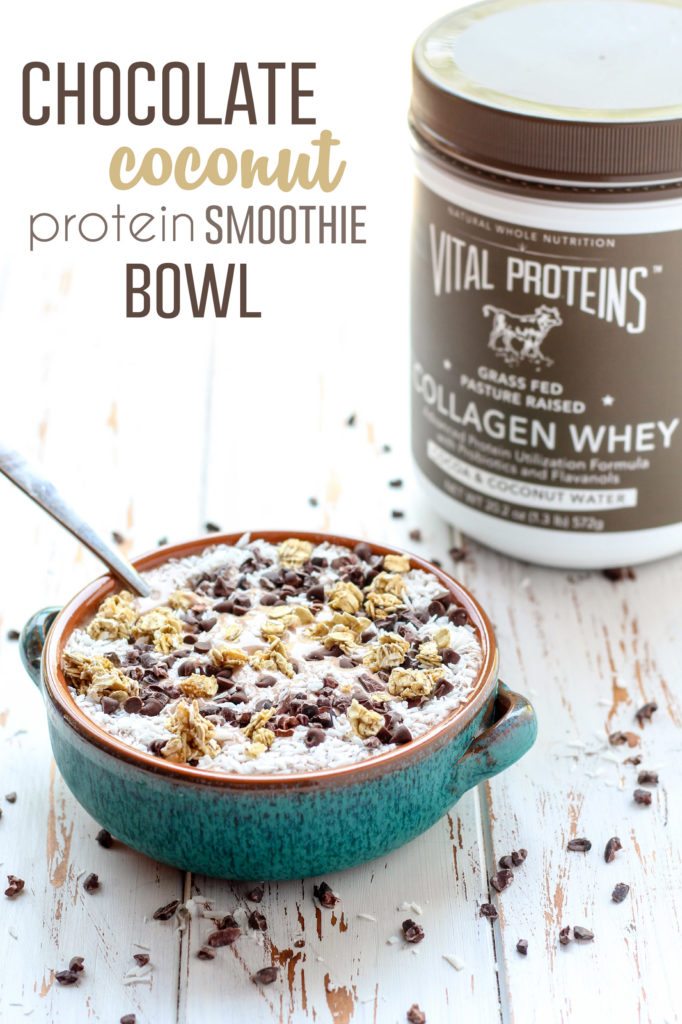 "Chocolate Coconut Protein Smoothie Bowl with grass-fed, pasture-raised collagen whey for a healthy protein boost, beneficial to your skin and joint health!" Recipe: fitmittenkitchen.com
Vegan & Gluten Free Strawberries & Cream Overnight Oats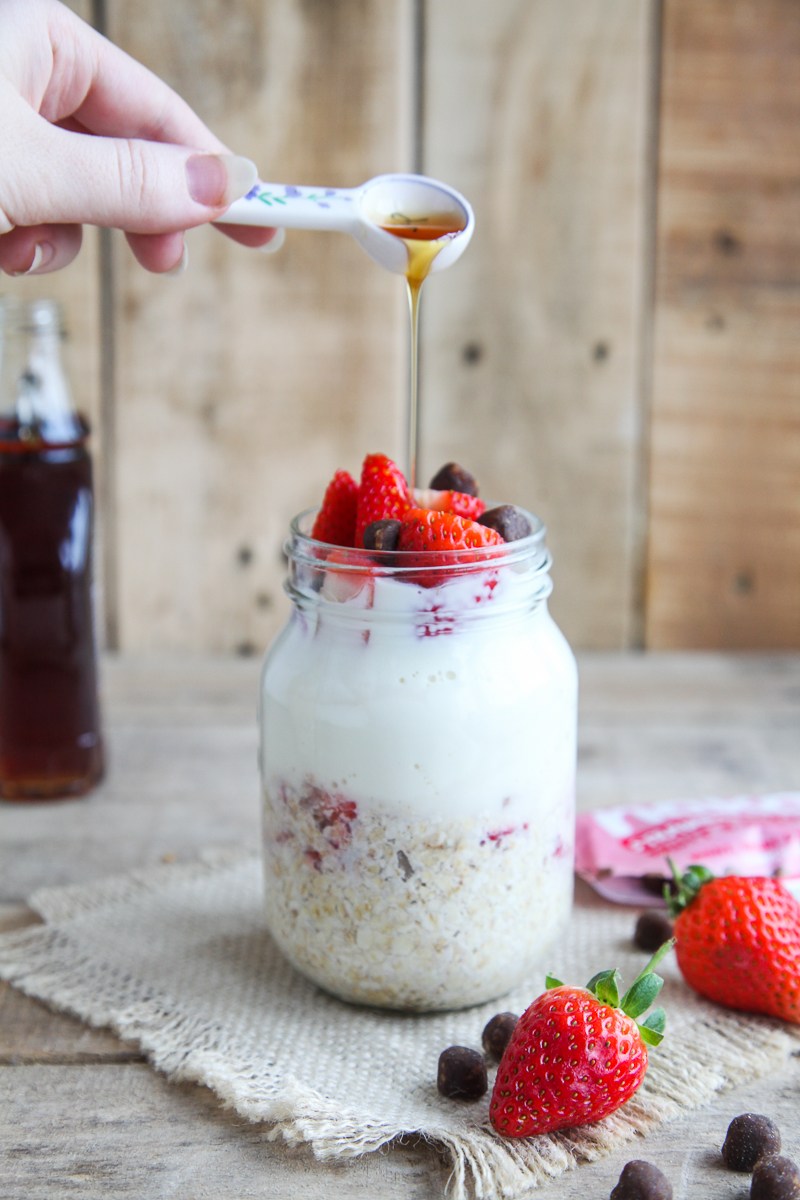 "Along with the creaminess of the oats and the almond milk, the "cream" element mainly comes from dairy-free yoghurt. You can use whatever yoghurt you like whether it's soy-based or coconut-based." Recipe: wallflowerkitchen.com
Oatmeal Breakfast Bites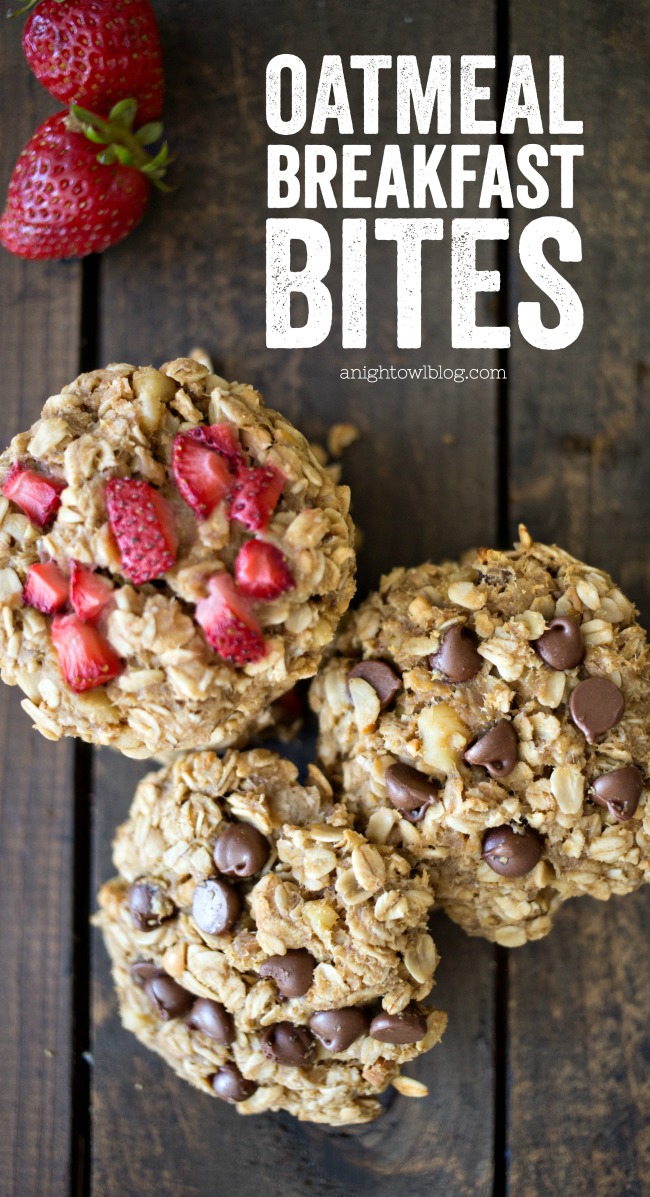 "The "batter" is simple – start with Quaker Old Fashioned Oats, baking powder, cinnamon and salt. Then add in some peanut butter, bananas, agave, vanilla and an egg and you have one delicious combo! Then what you add from there is totally up to you." Recipe: anightowlblog.com
One Pan Full Monty Breakfast

"This is the ultimate breakfast, though we'd happily eat it at any time of day. To keep your morning as chilled as possible, get your oven to do all the hard work for you. Place everything in your largest dish, bung in the oven – et voilà!" Recipe: hemsleyandhemsley.com
Mixed Berry Smoothie Bowl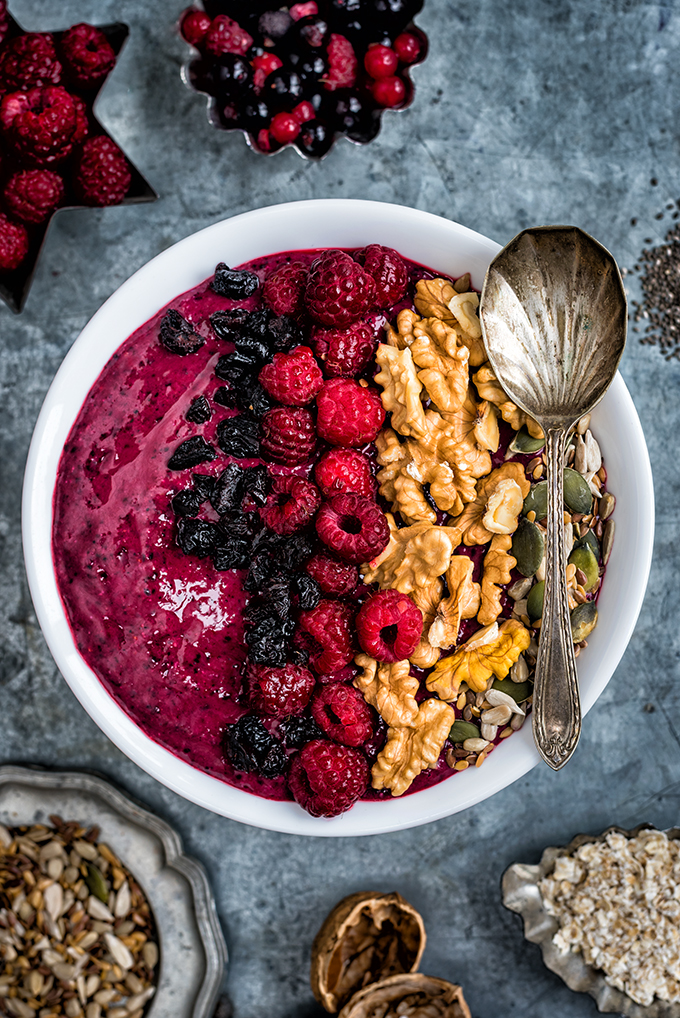 "This mixed berry smoothie bowl is so quick, easy, delicious and super healthy. A great breakfast to start your day with." Recipe: supergoldenbakes.com
Peanut Butter Banana Chia Oatmeal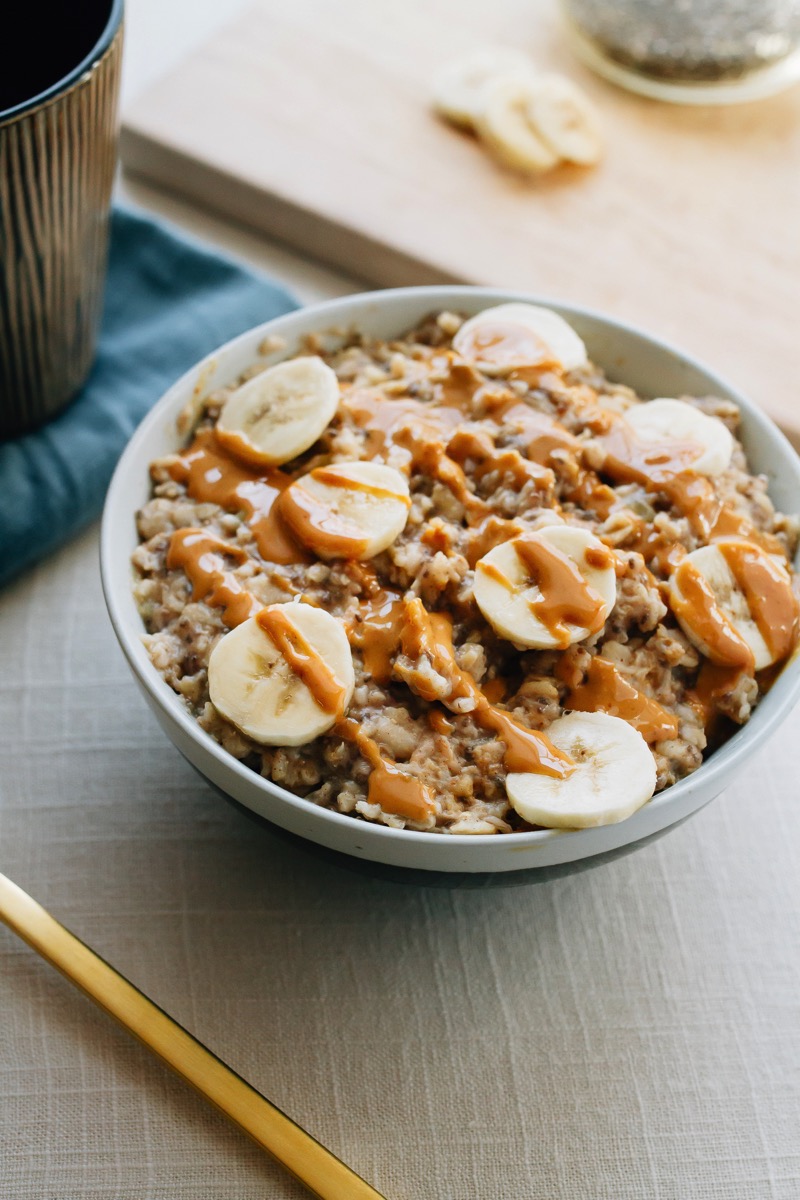 "The ultimate healthy breakfast recipe, this peanut butter banana oatmeal is creamy, voluminous and will keep you full all morning long! Plus it only takes about 10 minutes to make. Each bowl has around 370 calories, 17 grams of fiber (woot!), and 11 grams of protein." Recipe: eatingbirdfood.com
Golden Tofu Scramble
"You'll love the flavor of this protein-packed vegan tofu scramble seasoned with turmeric, cumin and nutritional yeast. Serve with sliced avocado and toast for a delicious breakfast!" Recipe: eatingbirdfood.com
4-Ingredient Seaside Paleo Breakfast Salad
"A quick and simple low-carb, paleo breakfast salad with sardines, artichokes and eggs, baked and served over fresh arugula." Recipe: eatingbirdfood.com
Sweet Potato BLT Frittata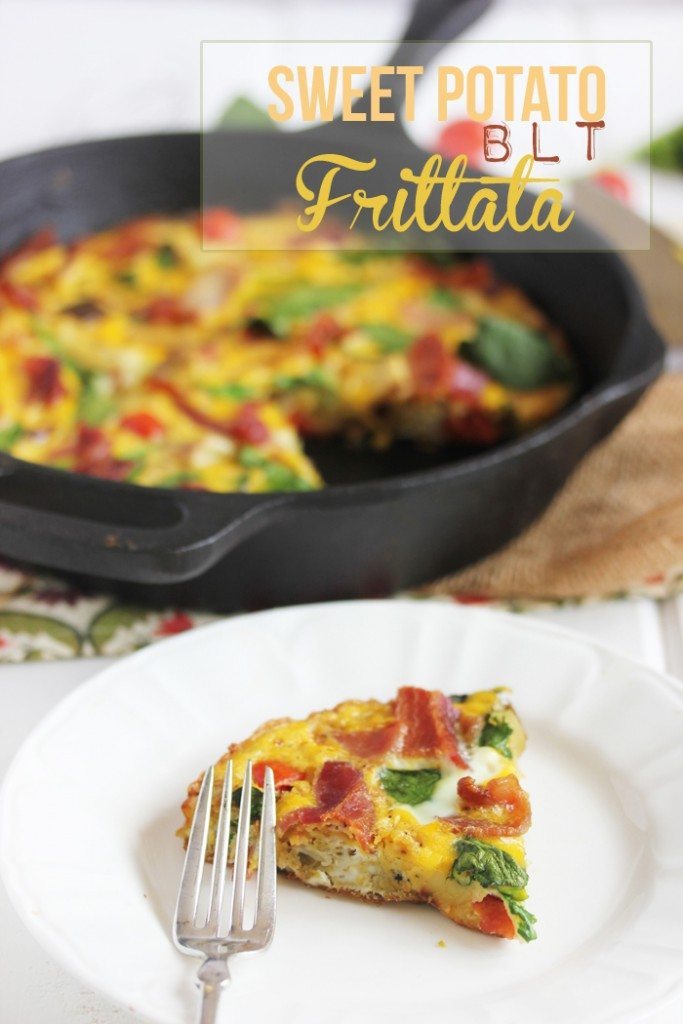 "If you are still looking for the perfect brunch for today, or for a nice meal prep for the the next few days, this Sweet Potato BLT Fritatta is your answer!" Recipe: lexiscleankitchen.com
Bacon & Egg Breakfast Muffins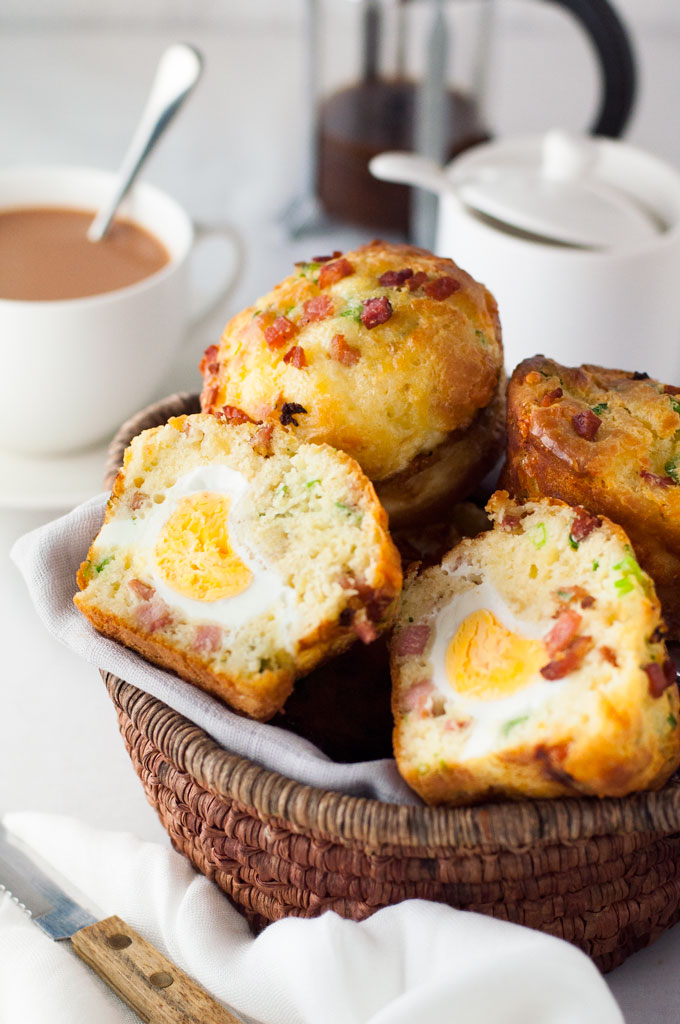 "Eggs and muffins take around the same time to bake. So I wondered – is it possible to bake eggs IN muffins? Turns out you can. So finally, I've got a REAL Bacon & Egg Muffin!" Recipe: recipetineats.com
Yoghurt With Berries & Nuts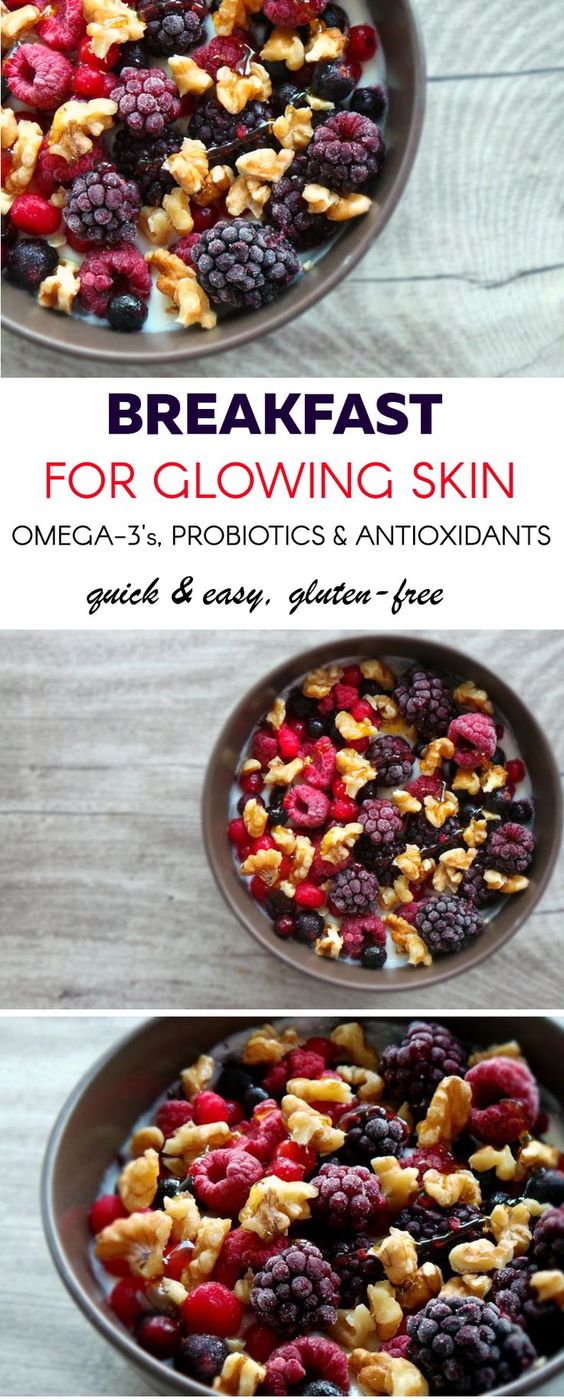 "Yogurt with berries. This is super easy and just in case somebody can't figure it out – I'm sharing a little recipe. Plus you get some ideas how to eat healthier, when you don't have time. This breakfast is healthy, gluten-free, made in 3 minutes and super delicious. And I must say I have never been a fan of yogurt. But this thing changed me." Recipe: beautybites.org